Trade roundup: Padres swap bounty for Clevinger
Cleveland grabs three top-20 prospects in deal for potential ace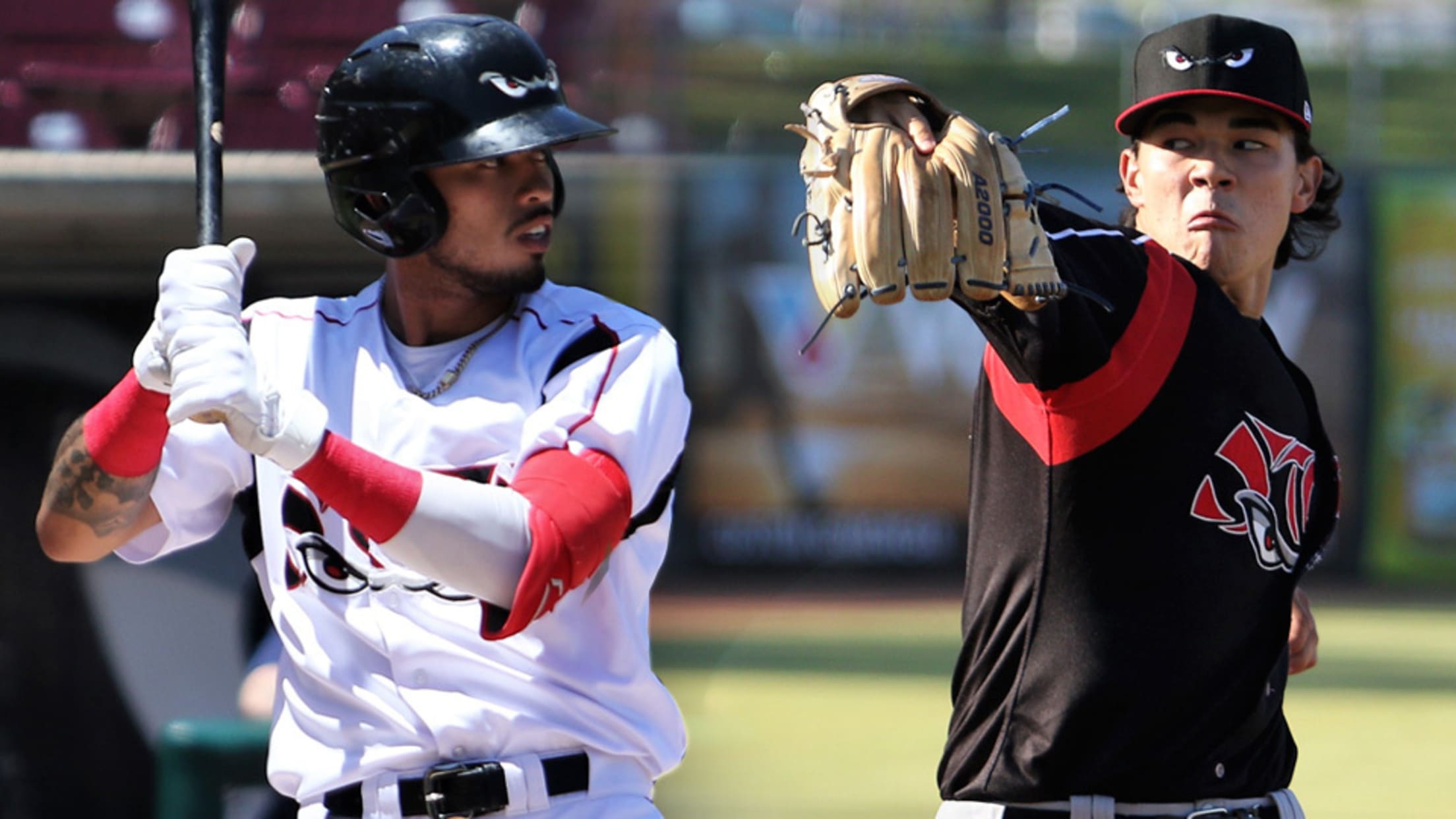 The 2020 Major League Baseball Trade Deadline is Monday at 4 p.m. ET. MiLB.com will round up the most notable prospect deals throughout the day in the space below. If anyone out there is selling, let it be known that Padres general manager A.J. Preller is buying. And buying big-time.
Toolshed: Five Trade Deadline takeaways
Padres keep talent on farm, M's take on Trammell before Aug. 31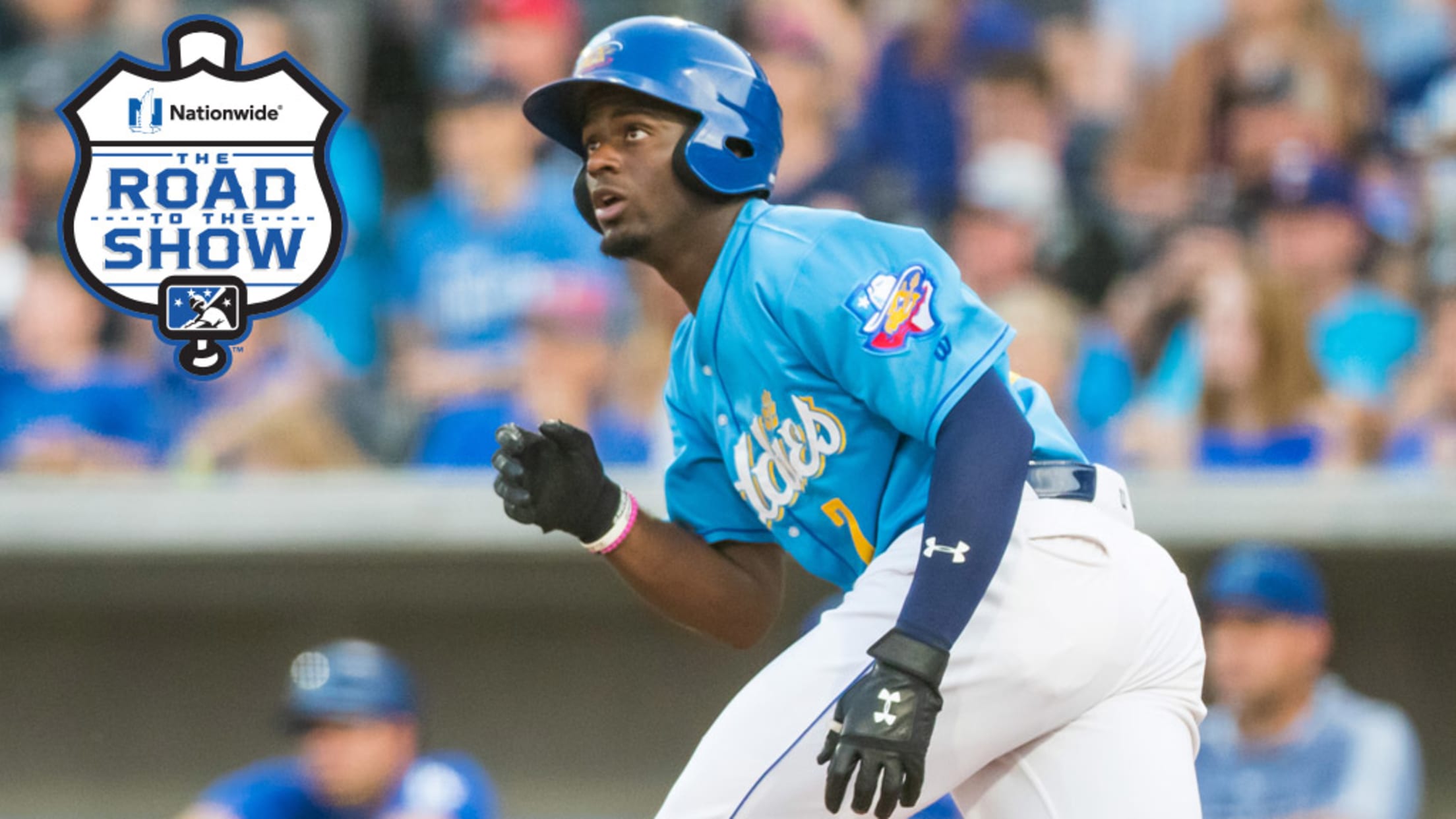 It was certainly eventful. And in a welcome way, normal. In a year in which so much is different about baseball and the world at large, the Trade Deadline felt fairly similar. Sure, it happened on Aug. 31 instead of July. Sure, there were new buyers at the market thanks
Padres' latest deal sends Trammell to Mariners
No. 60 overall prospect in seven-player swap revolving around Nola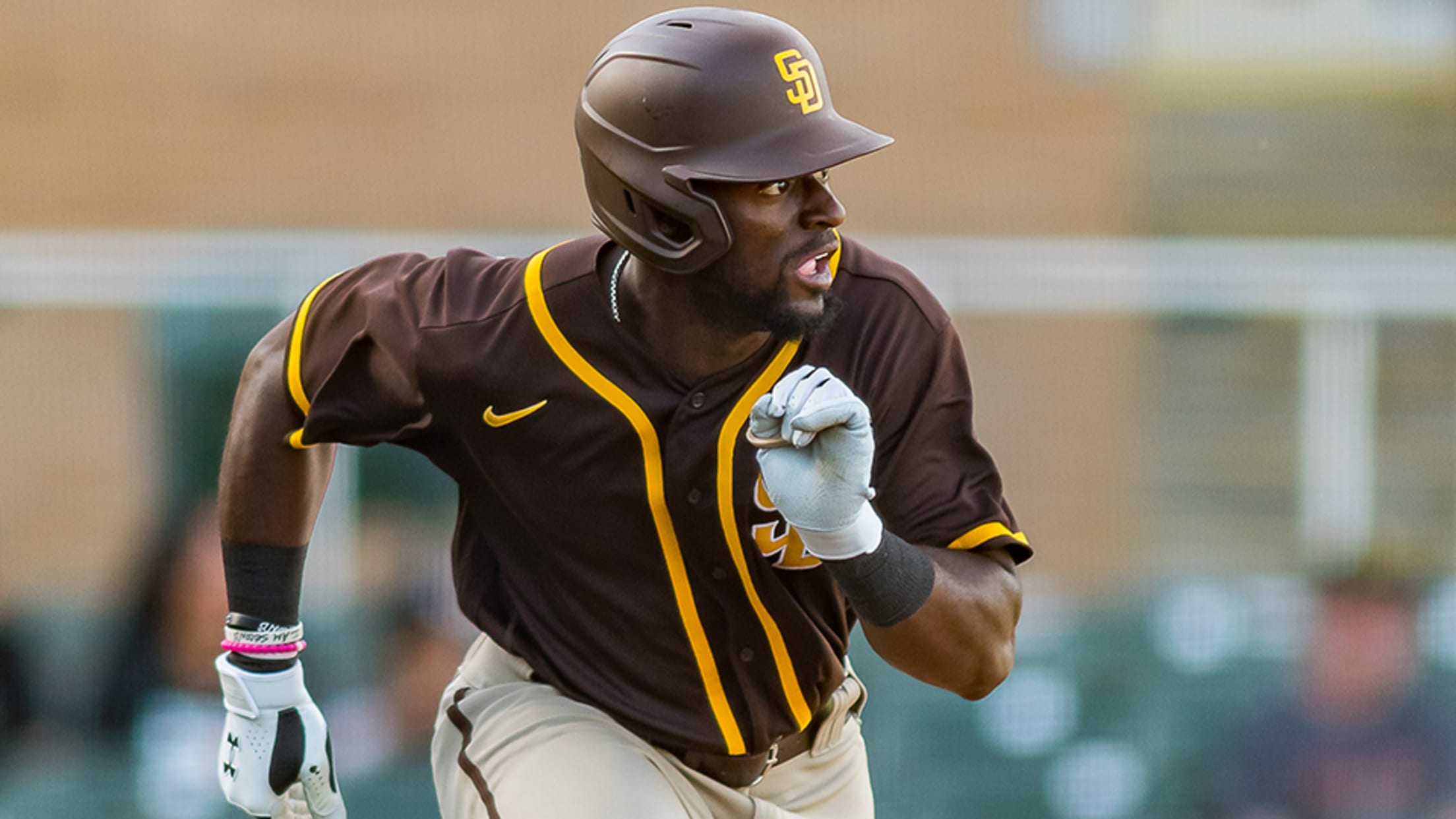 There's active at the Trade Deadline, and then there's what San Diego has been doing this weekend. The Padres completed another big deal ahead of Monday's deadline. Their latest blockbuster sent Taylor Trammell, baseball's No. 60 overall prospect, to the Mariners on Sunday. In addition to the 22-year-old outfielder, Seattle
Toolshed: Aug. 31 Trade Deadline preview
How new playoffs, player pools, prospect deals could affect market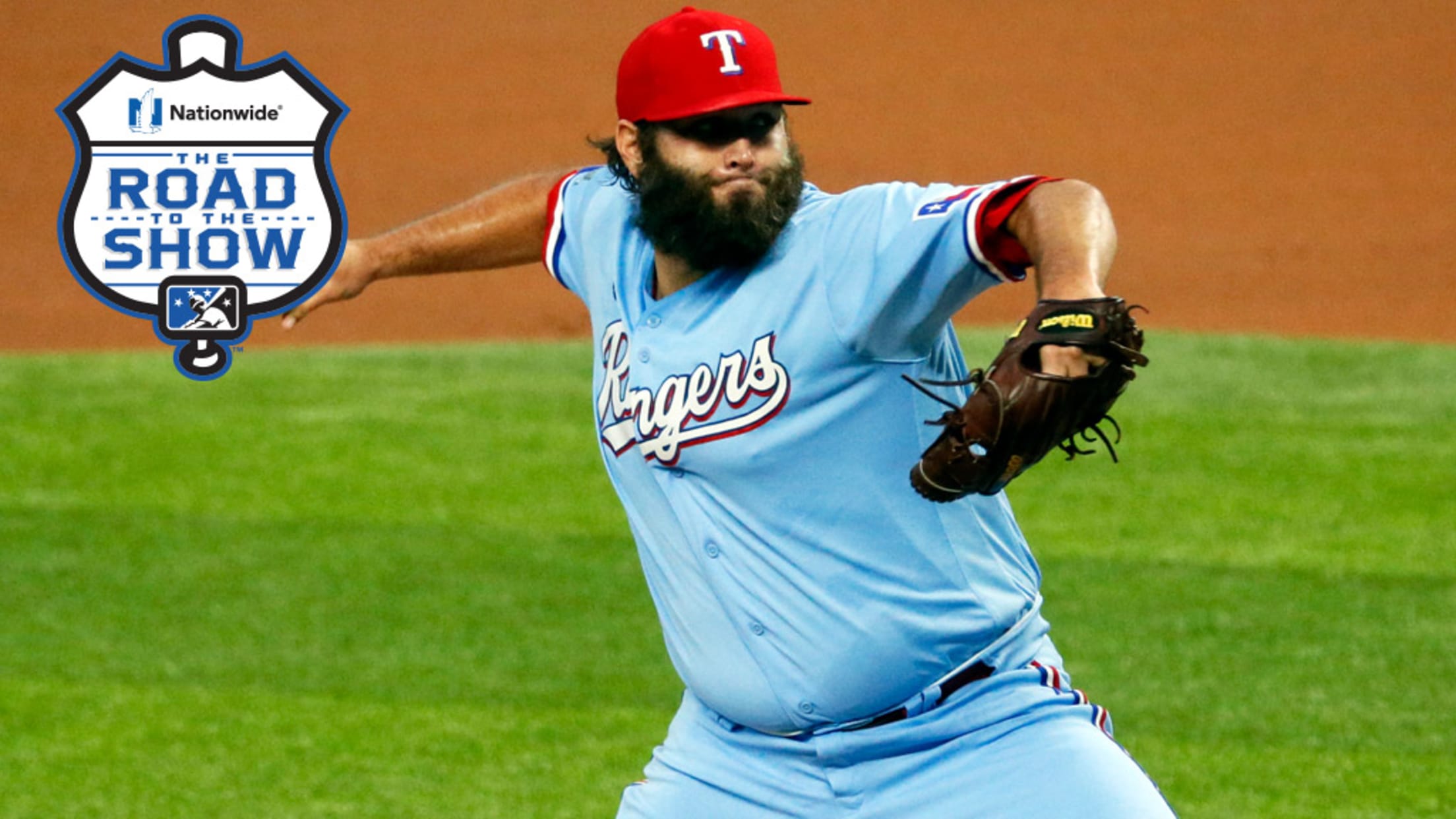 This isn't going to be your usual Trade Deadline. Then again, this isn't your usual Major League season. Start with the date. This year's Deadline comes on Aug. 31 instead of at the end of July. Of course, that change was necessary after coronavirus protocols shortened the season to 60
Royals acquire prospect Fox in trade with Rays
Kansas City picks up speedy, switch-hitting infielder for Phillips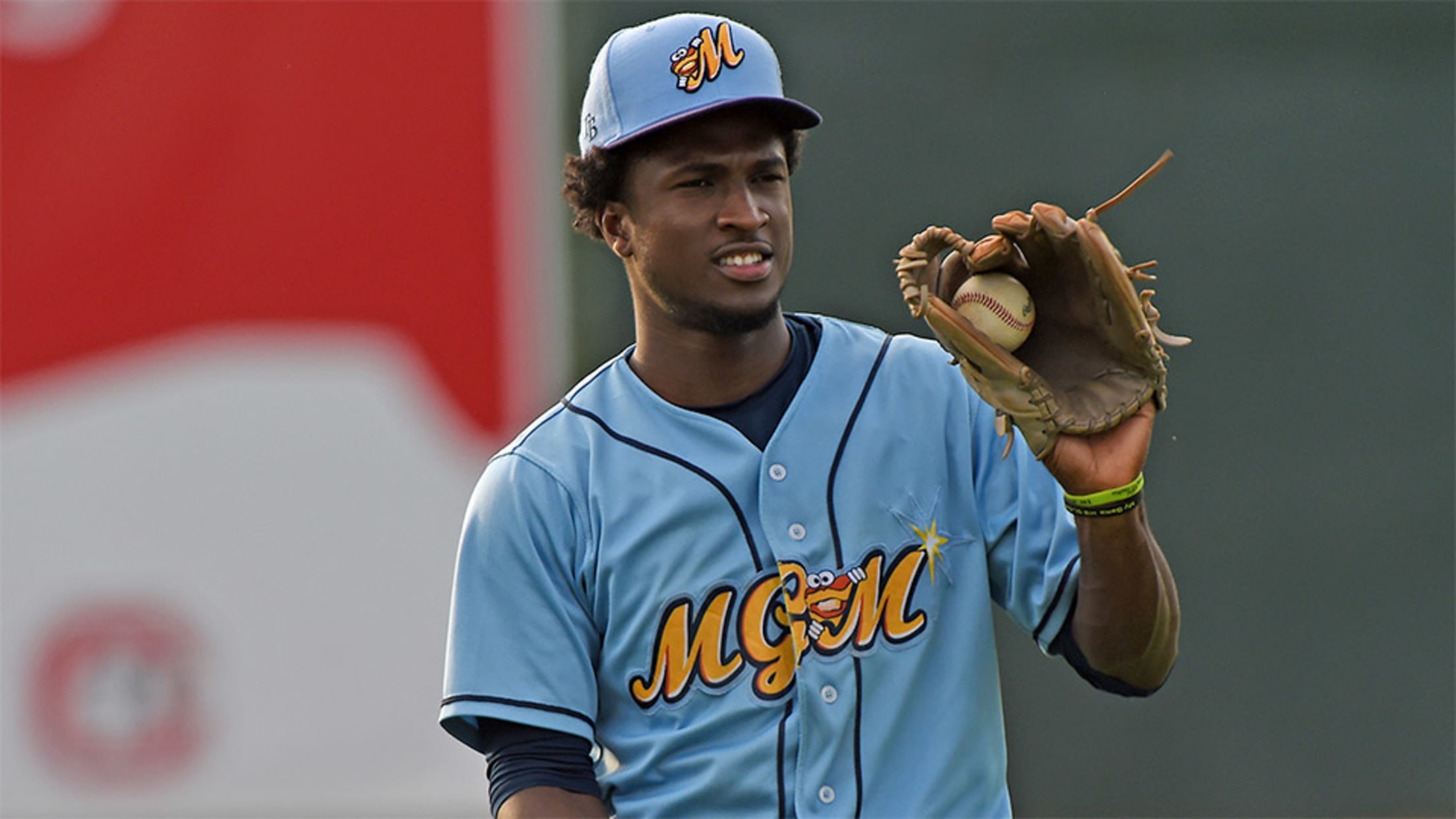 It isn't Gotham, but Lucius Fox is bringing his impressive tools to Kansas City. The Royals acquired the switch-hitting infielder from the Rays on Thursday in exchange for Major League outfielder Brett Phillips, both clubs announced. Fox was Tampa Bay's No. 26 prospect at the time of the deal and
A's deal speedster Mateo to Padres
Seventh-ranked prospect was out of options in Oakland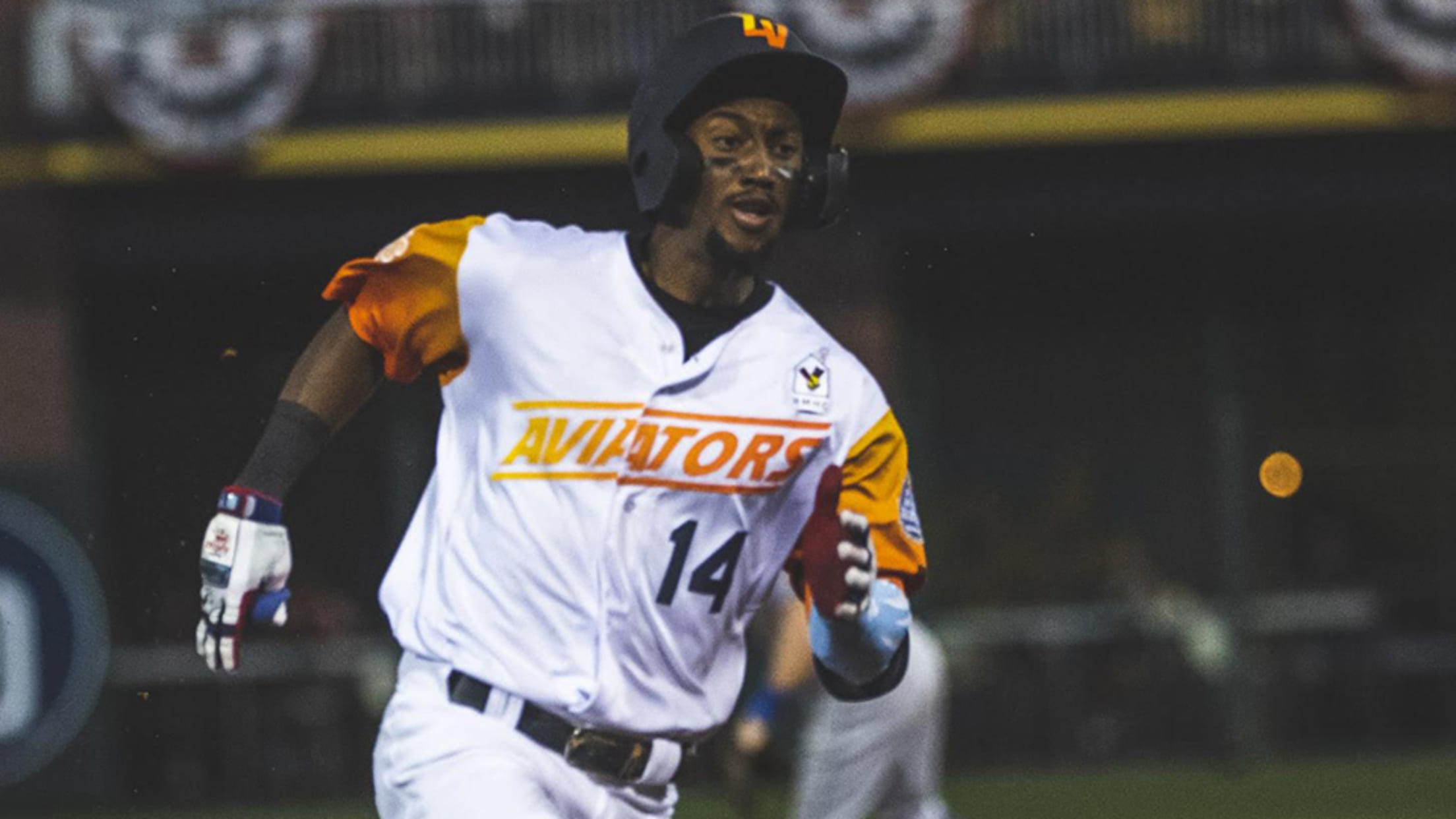 In the first move since the Major League roster freeze was lifted last week, the A's shipped their No. 7 prospect, infielder Jorge Mateo, to the Padres for a player to be named or cash considerations. The native of the Dominican Republic is coming off a season in which he
Pirates acquire Peguero, Malone for Marte
Pittsburgh receives two teenage prospects for Major Leaguer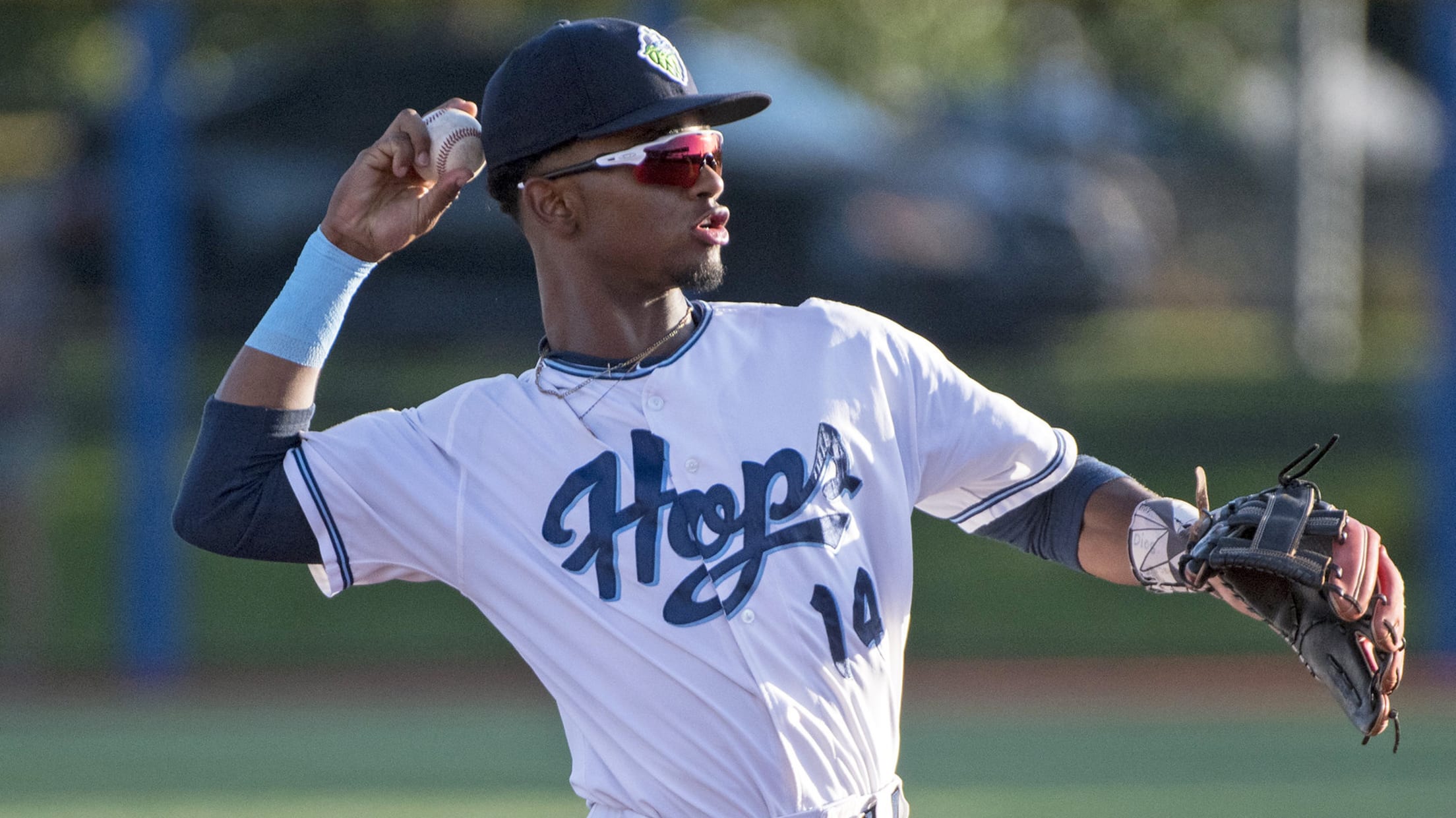 The D-backs picked up a Major Leaguer who can help them right away. The Pirates received two prospects who are years away from making an impact but could have high ceilings. In essence, the two clubs executed a stereotypical January trade.Arizona acquired outfielder Starling Marte from Pittsburgh in exchange for
Toolshed: What deals mean for prospects
How offseason's signings, trades will impact top young talents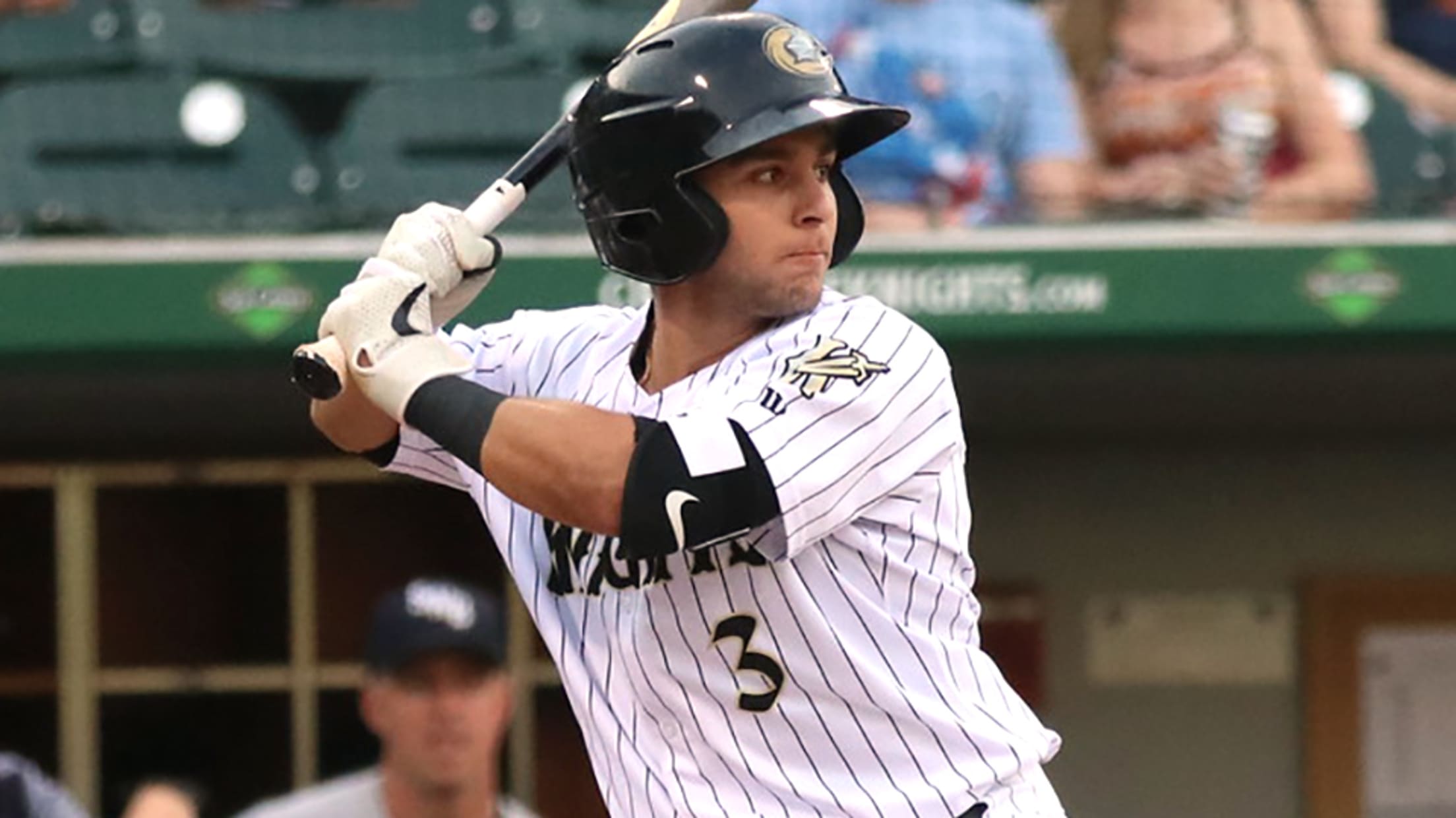 Every transaction has a ripple effect, and oftentimes, those ripples are felt most at the Minor League levels. As it gets closer to the start of Spring Training, more and more organizations are wrapping up their impactful moves of the 2019-20 offseason. Thankfully -- blissfully -- this does not look like
D-backs acquire Beasley from Angels
No. 18 Halos prospect dealt to Arizona for reliever Andriese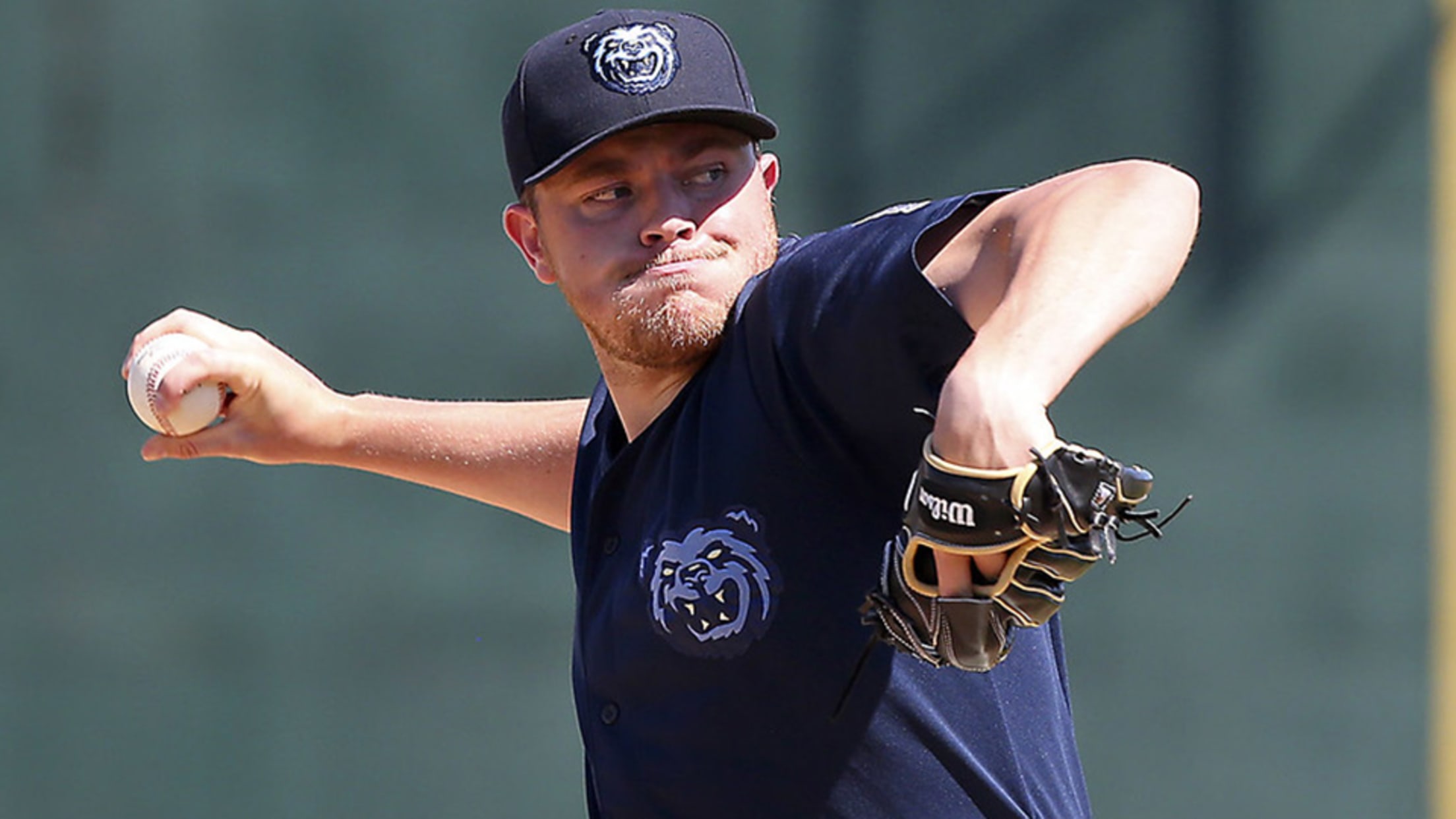 The D-backs acquired Angels No. 18 prospectJeremy Beasley in exchange for Major League right-hander Matt Andriese on Tuesday. Los Angeles designated Minor League right-hander Luis Madero for assignment to make room for Andriese on its 40-man roster.Beasley posted a 4.06 ERA and 1.40 WHIP with 102 strikeouts over 108 2/3 innings
Cardinals deal for Rays lefty Liberatore
2018 first-round pick has racked up 113 whiffs in 111 pro frames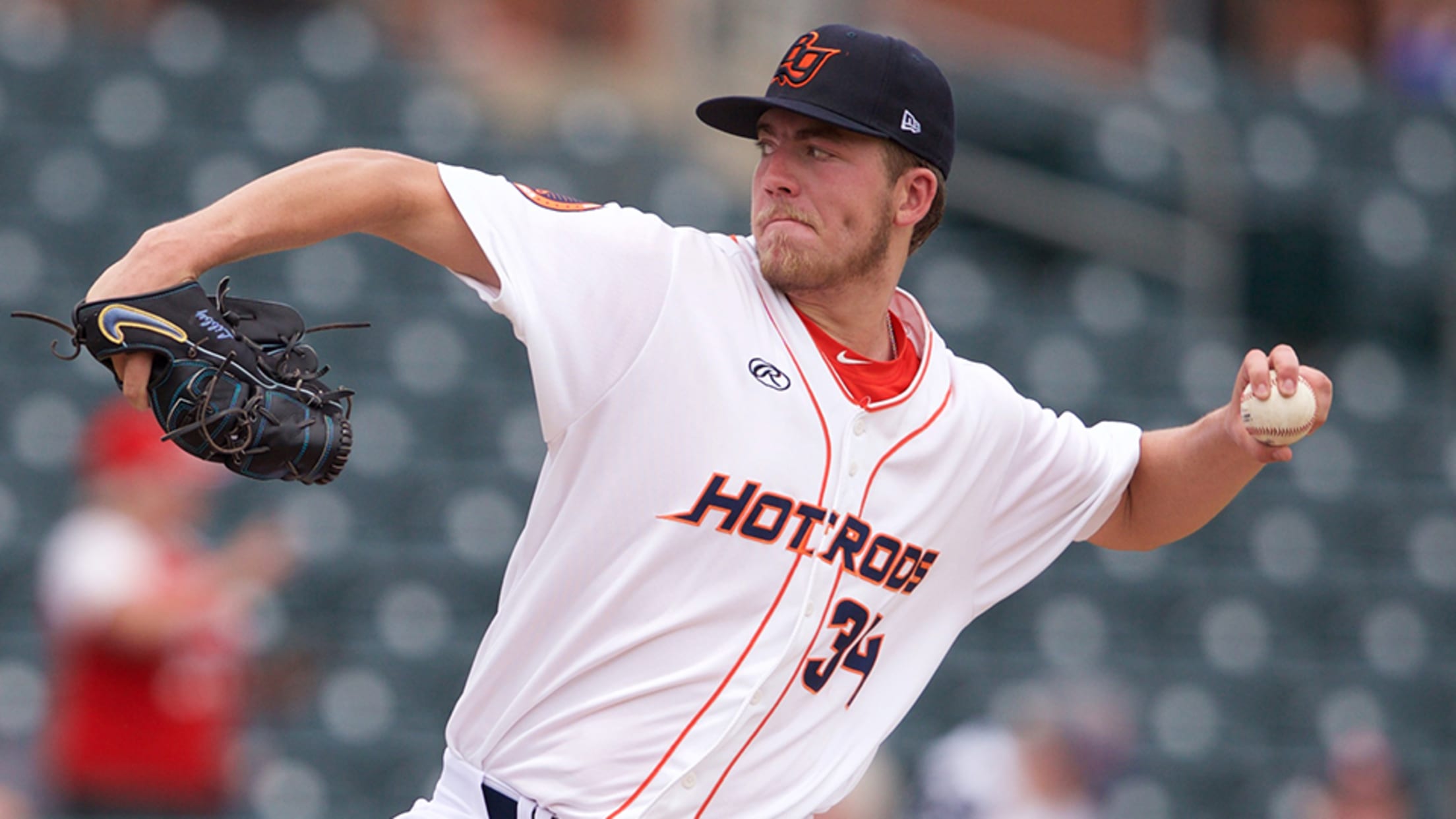 It may be the middle of winter, but the hot stove has reignited.In the first major trade of the calendar year, the Cardinals acquired 2018 first-rounder Matthew Liberatore from the Rays. Catching prospect Edgardo Rodriguez and a Competitive Balance Round B selection (66th overall) also will head to St. Louis,
Hot Stove roundup: The latest trades
Lots of deals cooking across the baseball landscape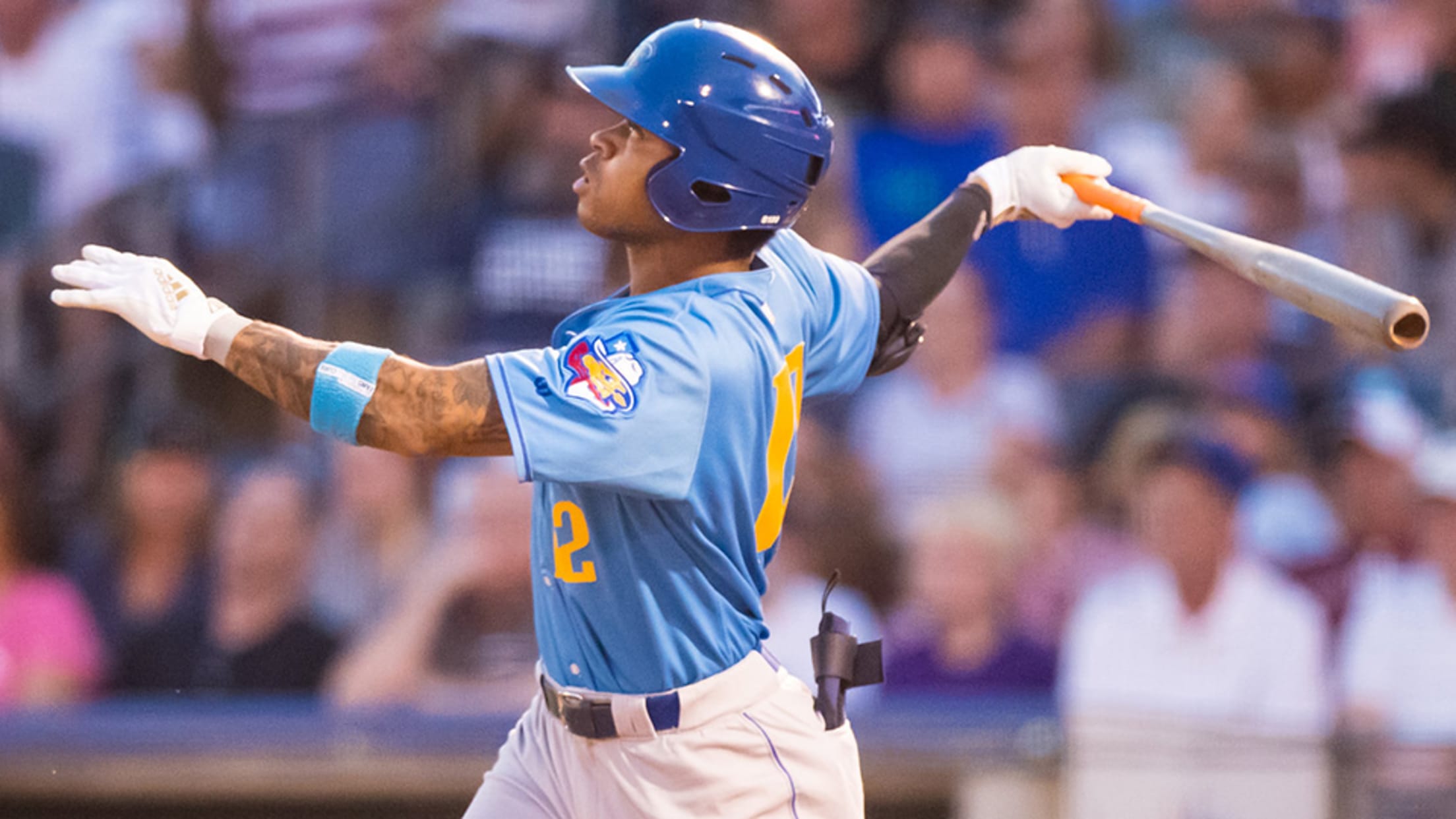 With the Winter Meetings underway, the action on the Hot Stove is boiling over. Here's a roundup of the deals involving Minor Leaguers that have taken place over the past week. Check back for all the latest news.Athletics pick up Reed as player to be named laterThe A's received No.
Giants pick up prospect Wilson from Angels
Fourth-ranked Los Angeles prospect moved during Cozart deal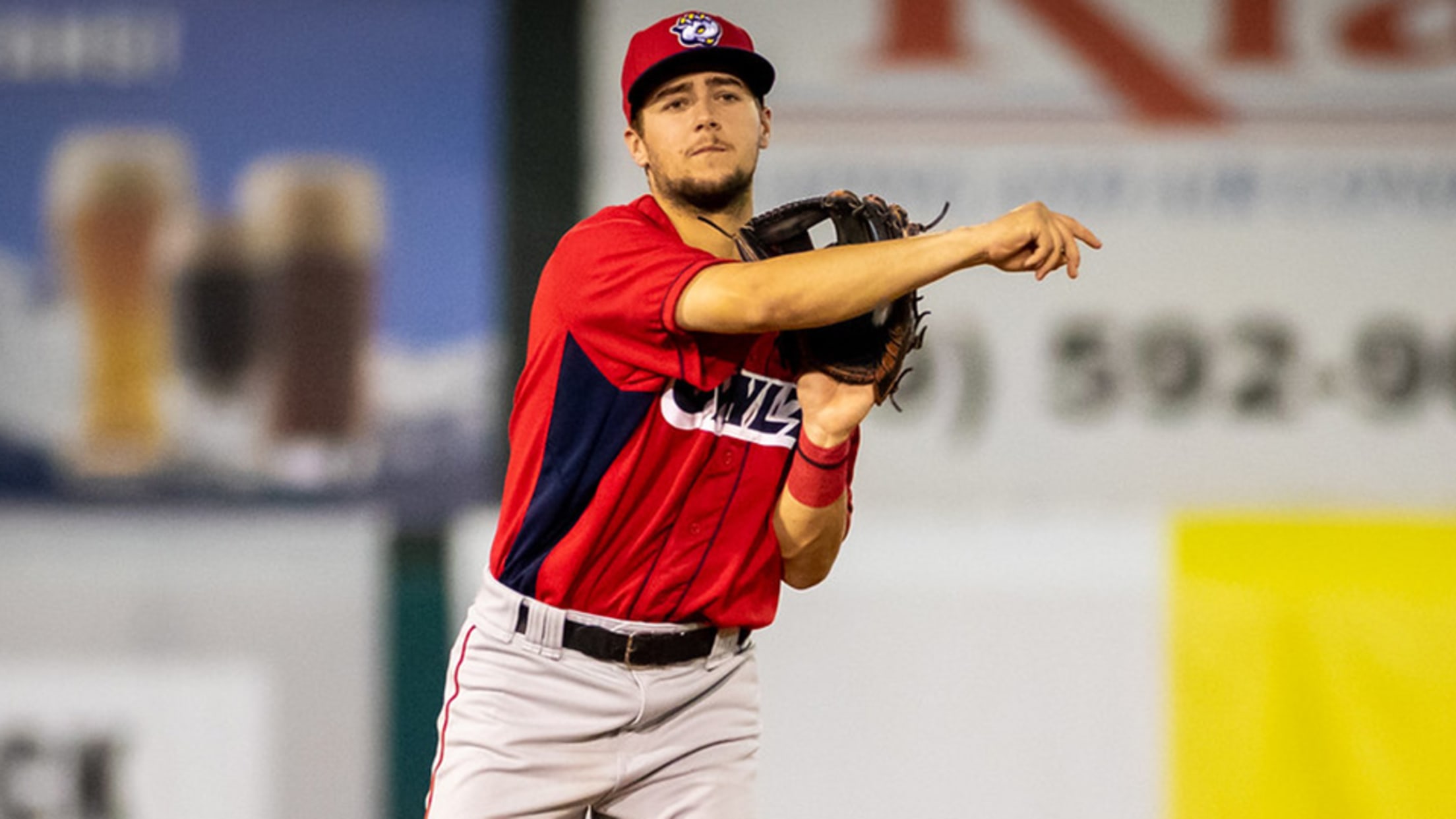 SAN DIEGO -- The Angels cleared some payroll Tuesday in potential anticipation for big-money free-agent signings, and it cost them a notable prospect to do it.Los Angeles traded 2019 first-rounder Will Wilson along with Major League infielder Zack Cozart to the Giants for a player to be named later or
Rays get Edwards from Padres in Pham deal
No. 72 overall prospect accompanies Renfroe to Tampa Bay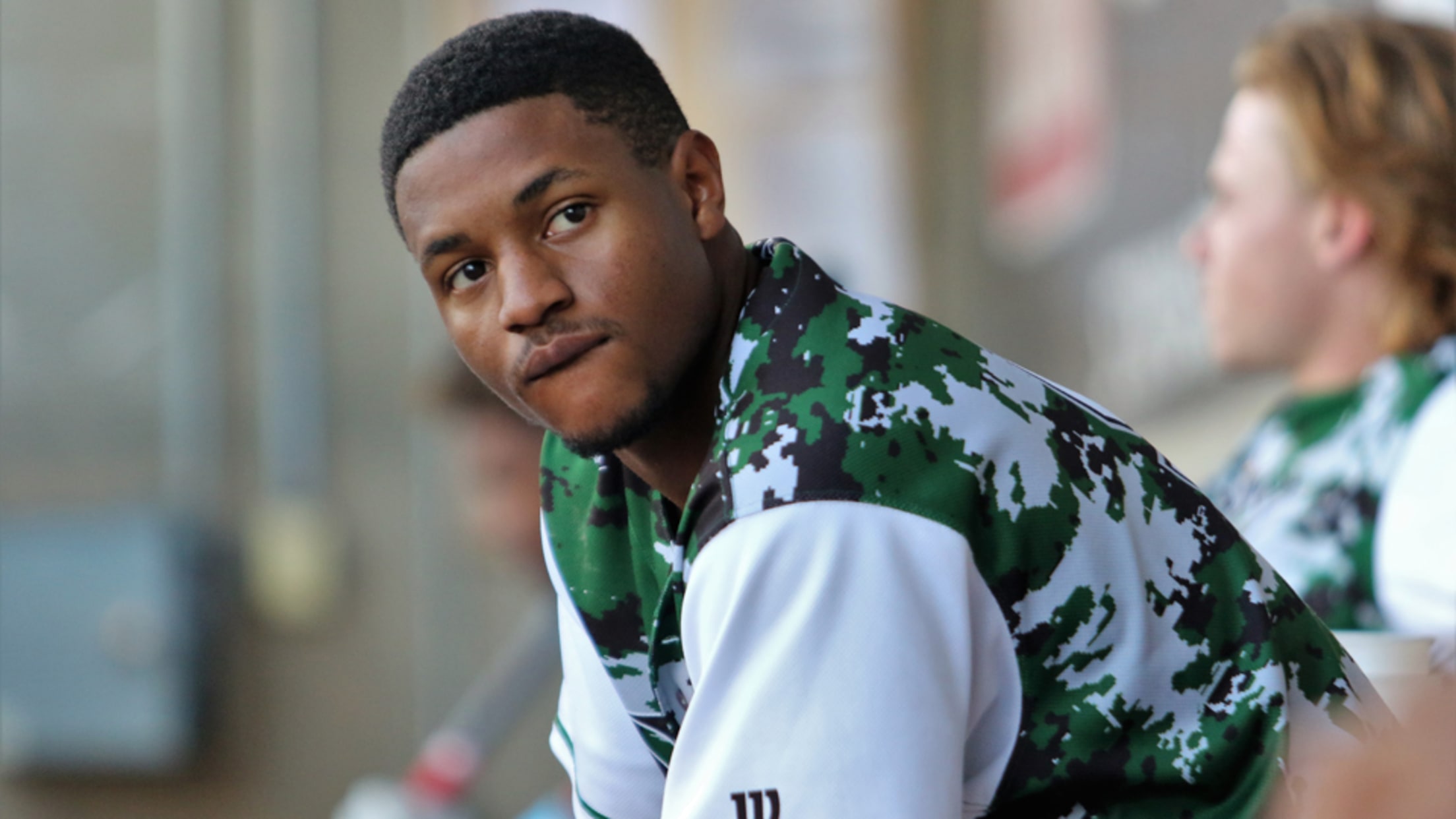 Two of the best farm systems in baseball are swapping assets.The Padres on Friday sent infield prospect Xavier Edwards, outfielder Hunter Renfroe and a player to be named to the Rays for outfielder Tommy Pham and two-way prospect Jake Cronenworth.
Hill moved to Mariners for Narvaez
Seattle picks up No. 24 Milwaukee prospect in deal for catcher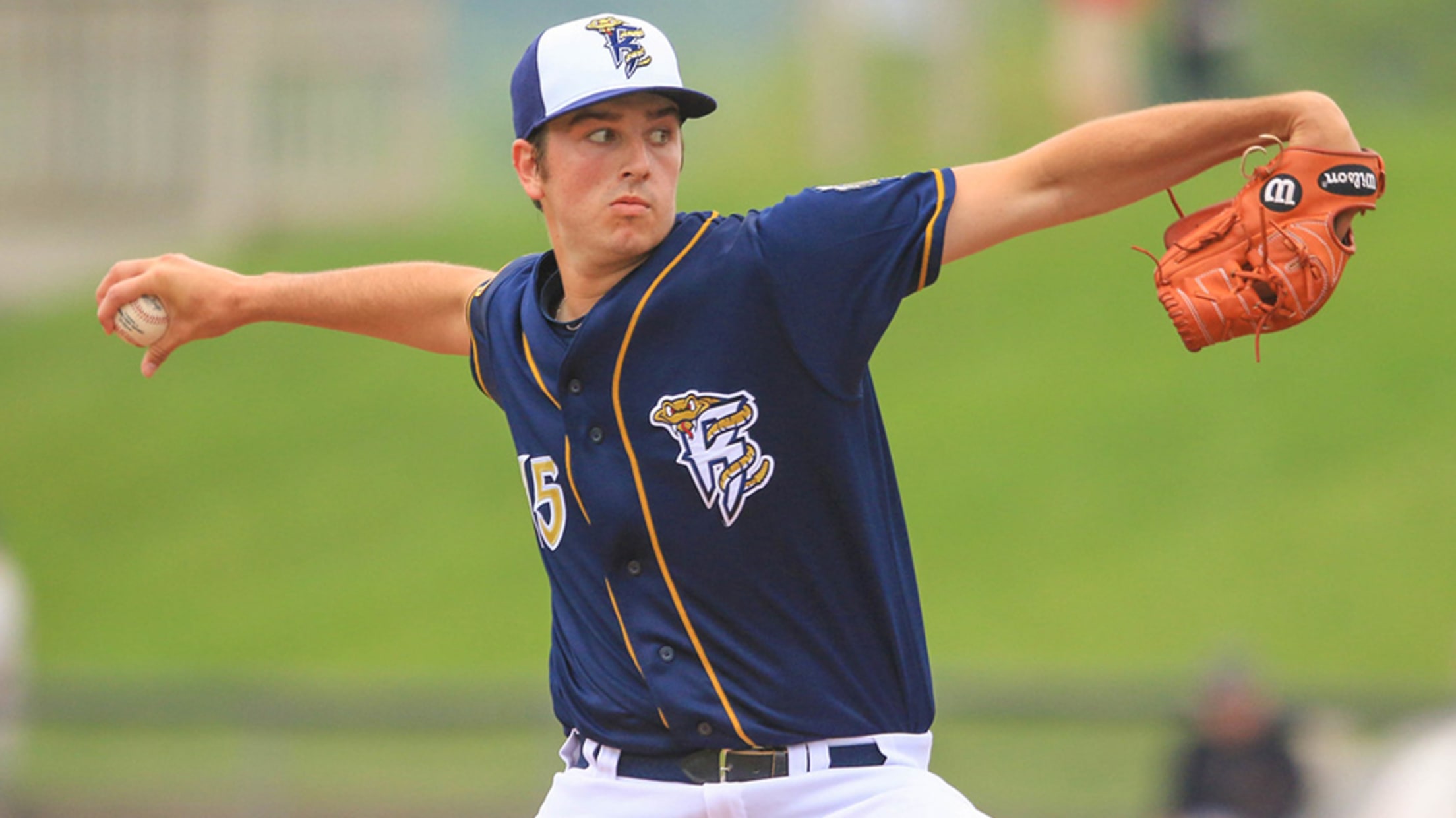 Neither Adam Hill nor the Mariners are strangers to trades. Now they're paired together on the transactions page.Seattle acquired the Brewers' No. 24 prospect, along with a competitive-balance Draft pick, in a deal that sent Major League catcher Omar Narvaez to Milwaukee on Thursday, both teams have confirmed. The pick
Orioles acquire four pitchers for Bundy
No. 21 Angels prospect Bradish included in return for right-hander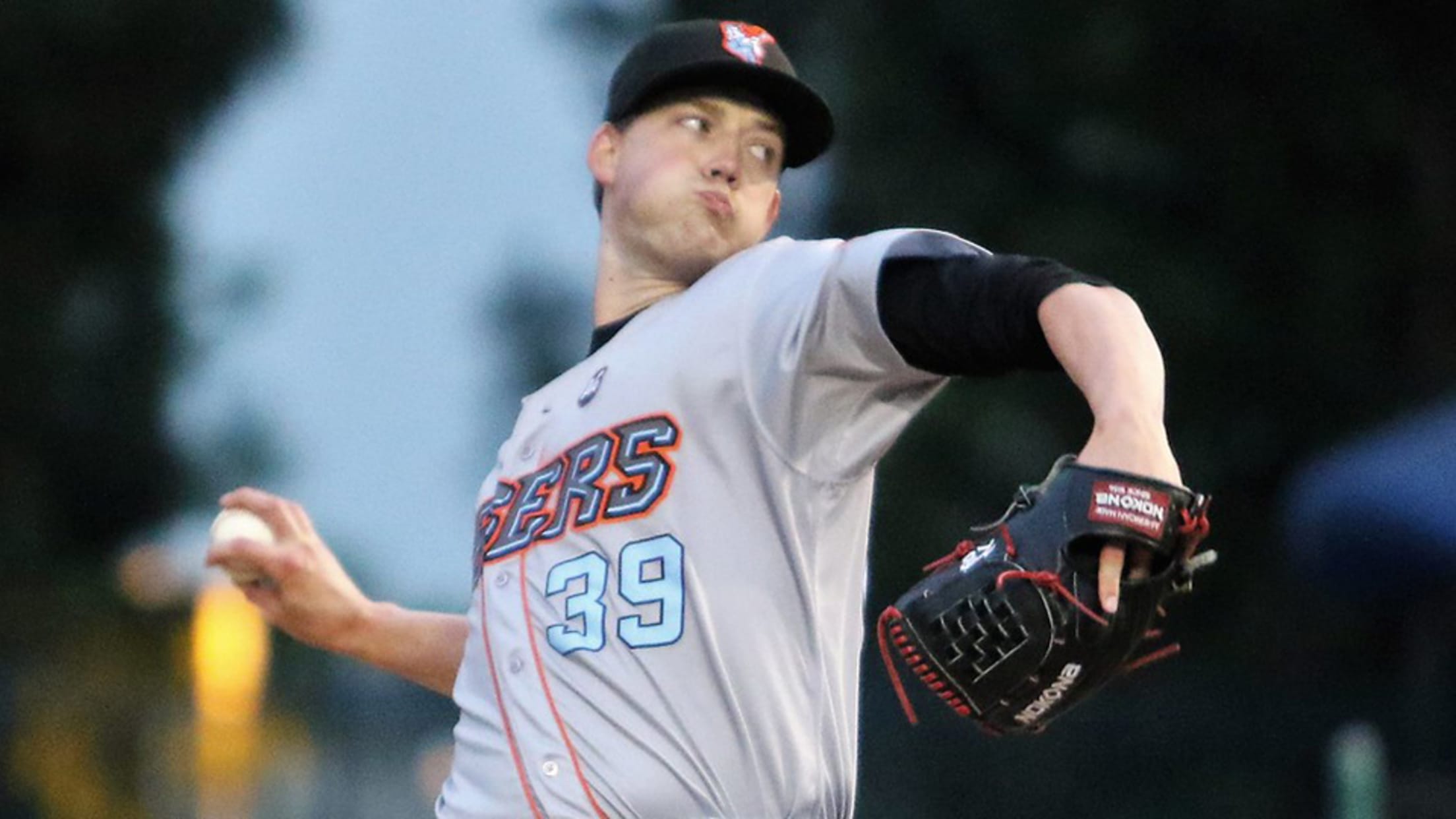 The Orioles have moved a pitcher who was once the shining star of their system, picking up four pitching prospects in the process.Baltimore acquired Minor League right-handers Kyle Bradish, Isaac Mattson, Zach Peek and Kyle Brnovich in a deal that sent Major League starter Dylan Bundy to Los Angeles, the
Jays' Woods Richardson makes new home
Hurler becomes No. 7 Toronto prospect after Stroman trade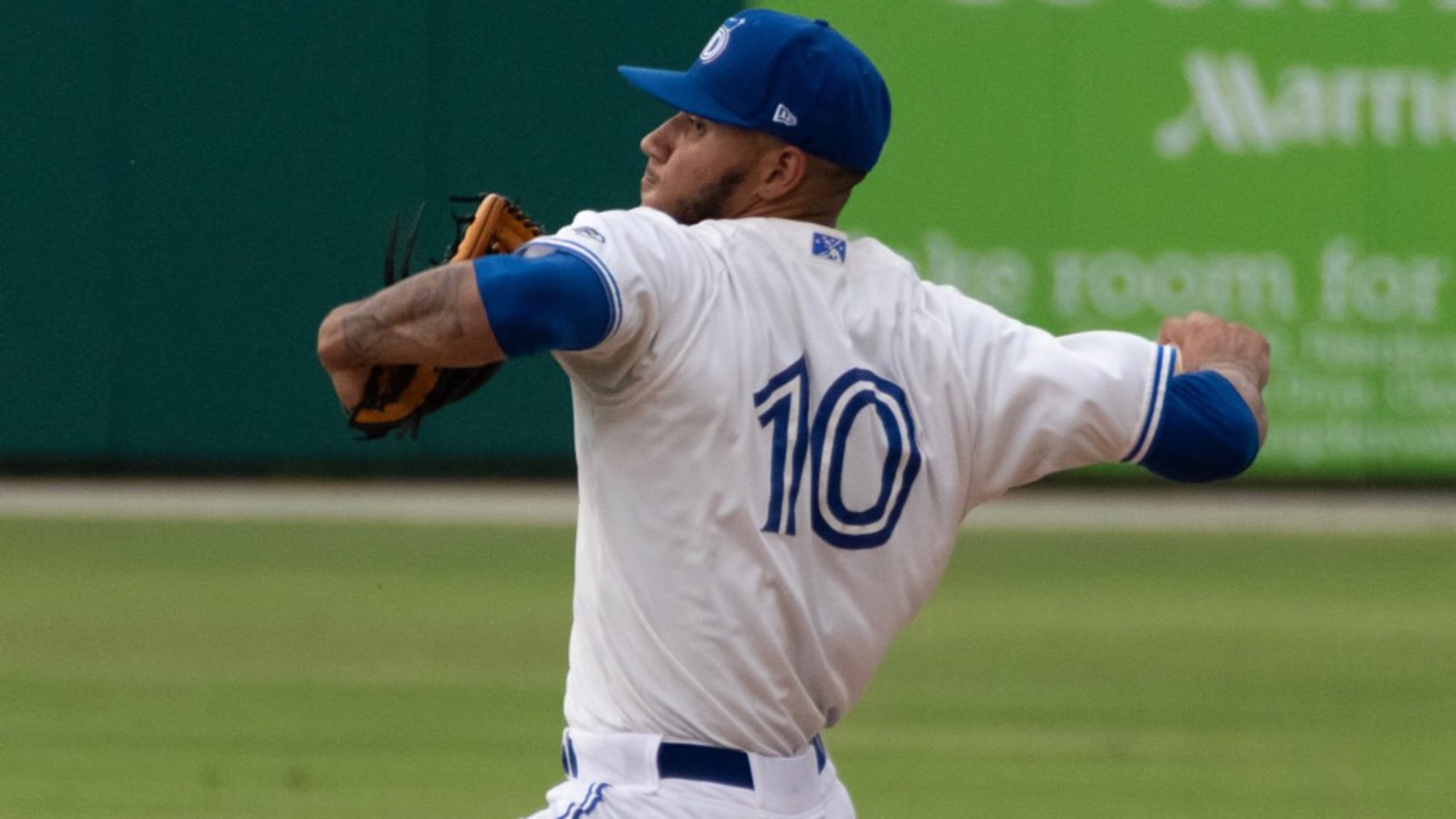 Simeon Woods Richardson was in the car with his parents on the way to report to the Mets' Class A Advanced affiliate in Port St. Lucie -- ready for his promotion to the Florida State League -- when he got word from his agent that he should stay close to
D-backs snag Beer in Greinke trade
Houston sends three of top five prospects to Arizona for ace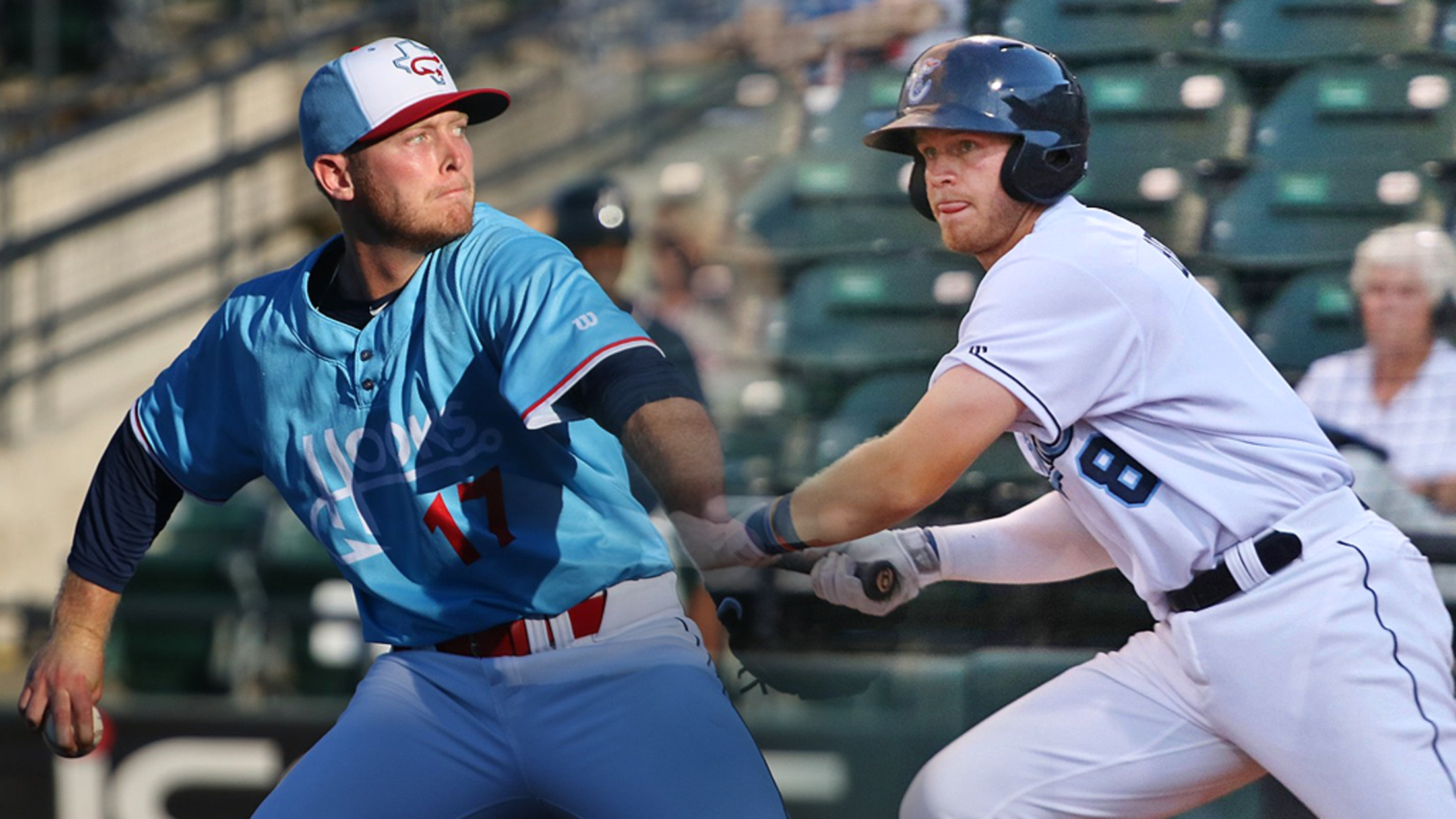 Seth Beer has done nothing but hit since the Astros selected him in the first round of the 2018 MLB Draft. Now he'll be taking his bat to a new organization.Houston traded MLB.com's No. 100 prospect, along with their own Nos. 4 and 5 prospectsJ.B. Bukauskas and Corbin Martin plus
Marlins acquire Sanchez from Rays
Miami adds No. 42 overall prospect to rebuilding farm system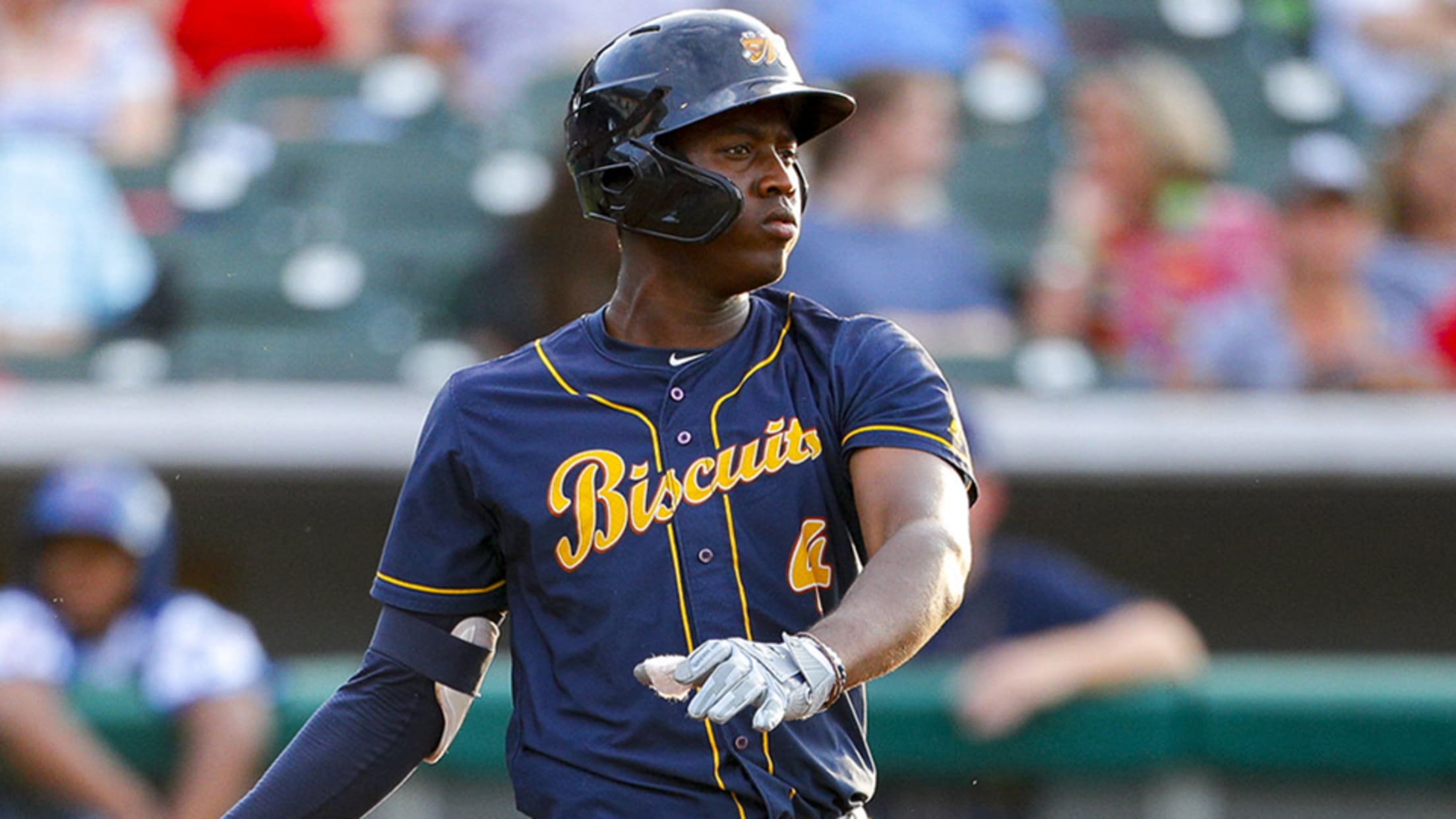 Having already added Jazz Chisholm earlier in the day, the Marlins picked up their second Top-100 prospect just before the Trade Deadline.Miami acquired No. 42 overall prospect Jesús Sánchez from the Rays in a four-player deal Wednesday. Right-handed reliever/opener Ryne Stanek also heads to the Marlins as part of the
Marlins, D-backs swap Chisholm, Gallen
No. 59 overall prospect headed to Miami for right-hander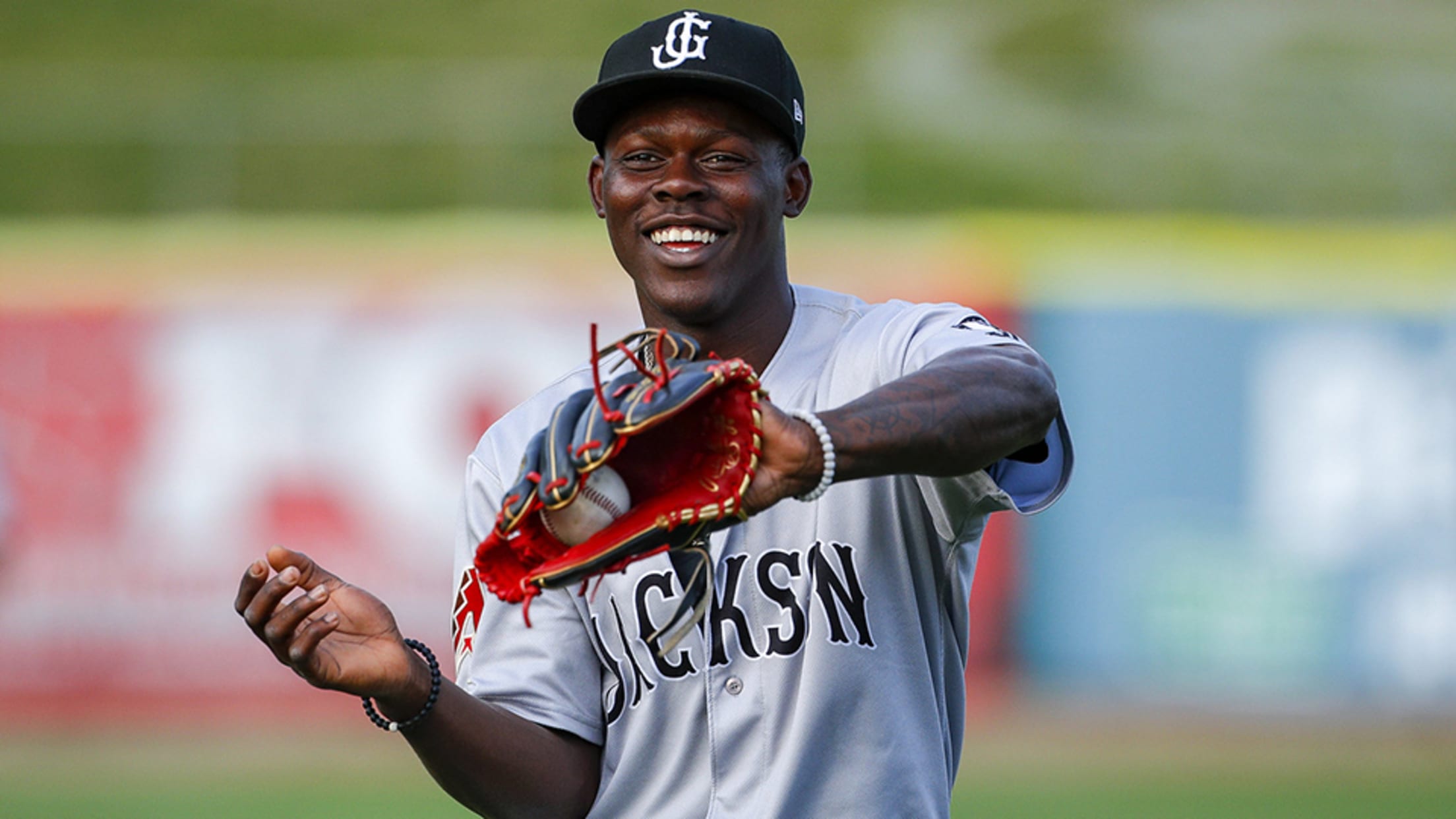 The 2019 Trade Deadline included an exchange of prospects Wednesday.The Marlins acquired No. 59 overall prospectJazz Chisholm from the D-backs for their own No. 5 prospect Zac Gallen, the clubs confirmed.
Trade roundup: Giants add Dubon
Recapping prospect moves ahead of July 31 Trade Deadline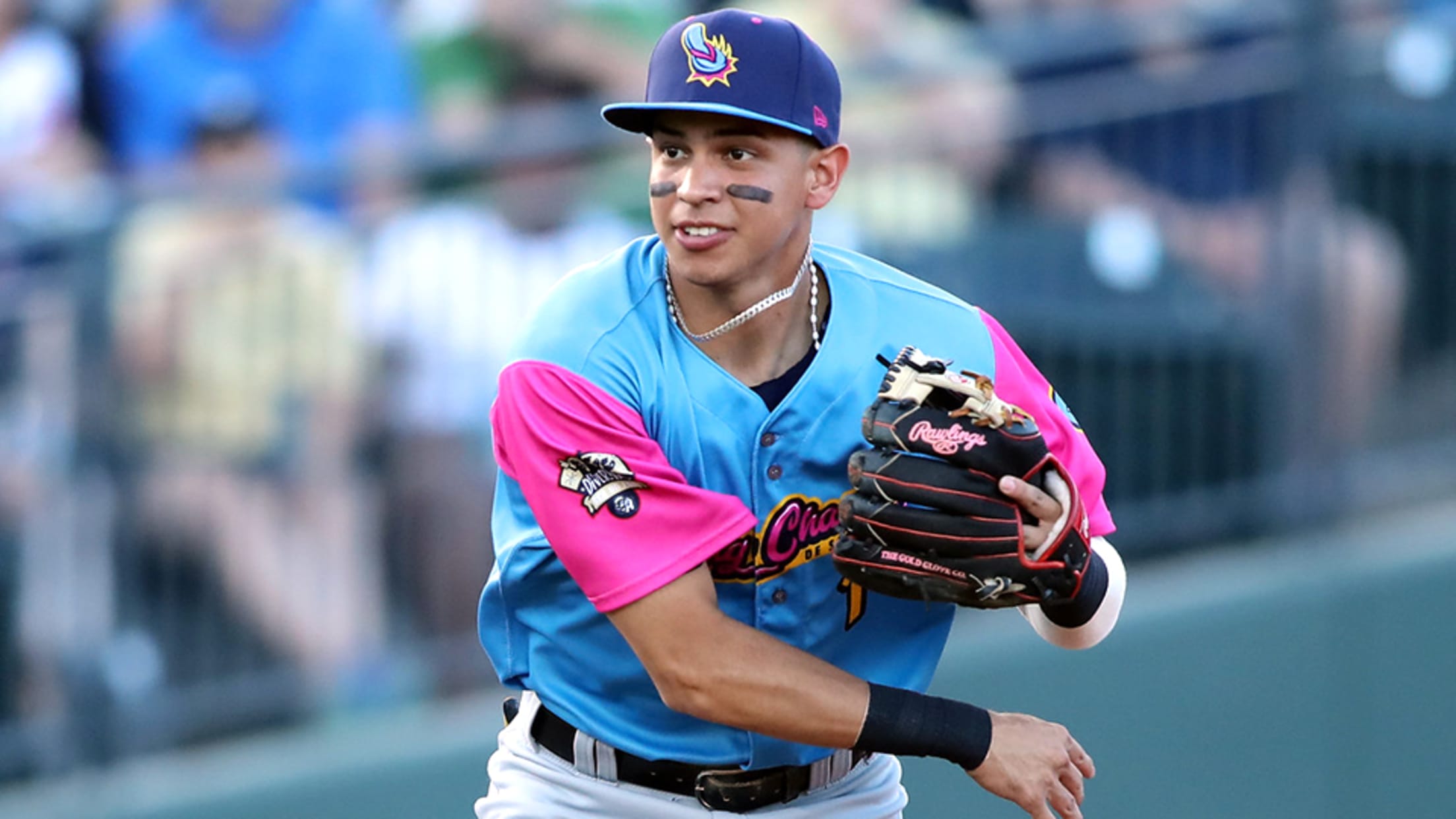 Major League Baseball's only in-season Trade Deadline this year is Wednesday at 4 p.m. ET. With many moves expected before then, this is where MiLB.com will round up the group of notable prospects switching teams over the last two days of the deadline period. Rankings mentioned below come via MLB.com.
Toolshed: 2018 Trade Deadline in review
Checking in on prospects who joined Rays, O's, other systems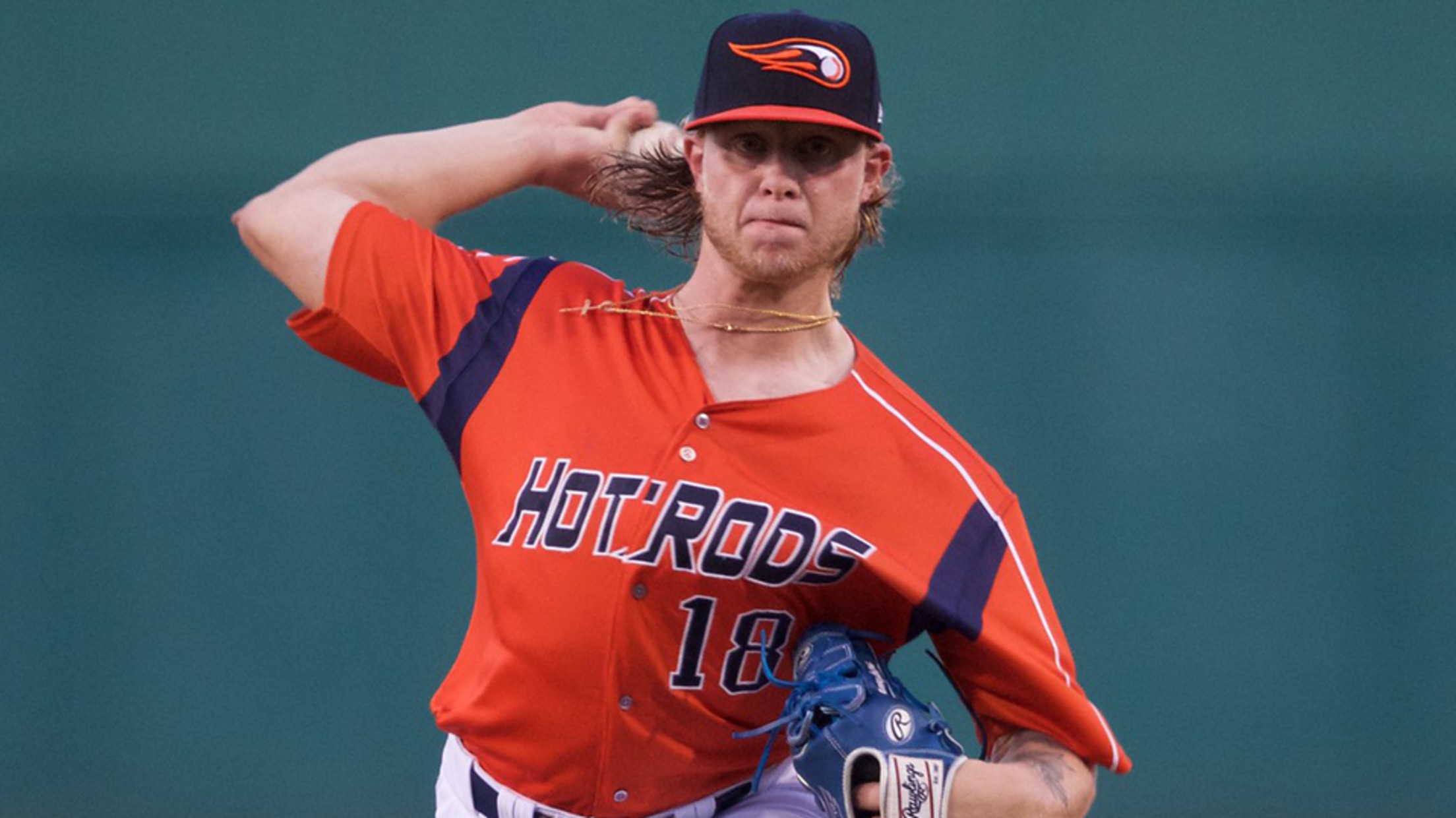 It's one of the main tenets of the Minor Leagues: everything is about the long run.So while lots of exciting trades went down before last year's deadline to satisfy Major League clubs' immediate needs, it takes time to evaluate the prospect sides of those deals. It's still early, but one
Toolshed: Trade Deadline preview
Some farms figure to get big additions before July 31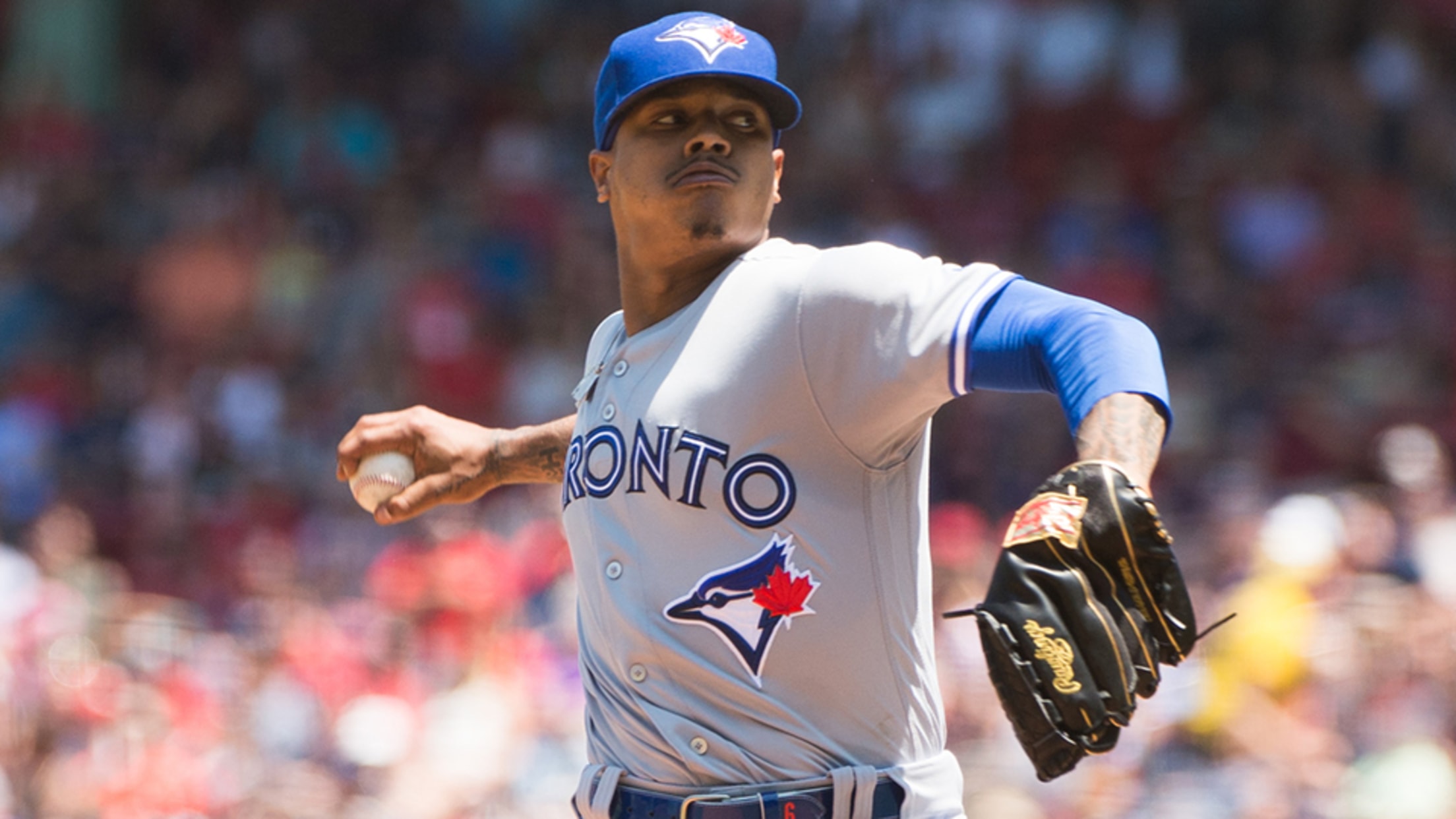 All right, full-season All-Star breaks are done. Onto the next major event on the baseball calendar. The 2019 Trade Deadline comes in two and a half weeks, on July 31. Between now and then, contending Major League clubs will try to wheel and deal and build up their rosters for the
Giants deal De Paula to Jays for Pillar
San Francisco sends No. 19 prospect, Hanson, Law to Toronto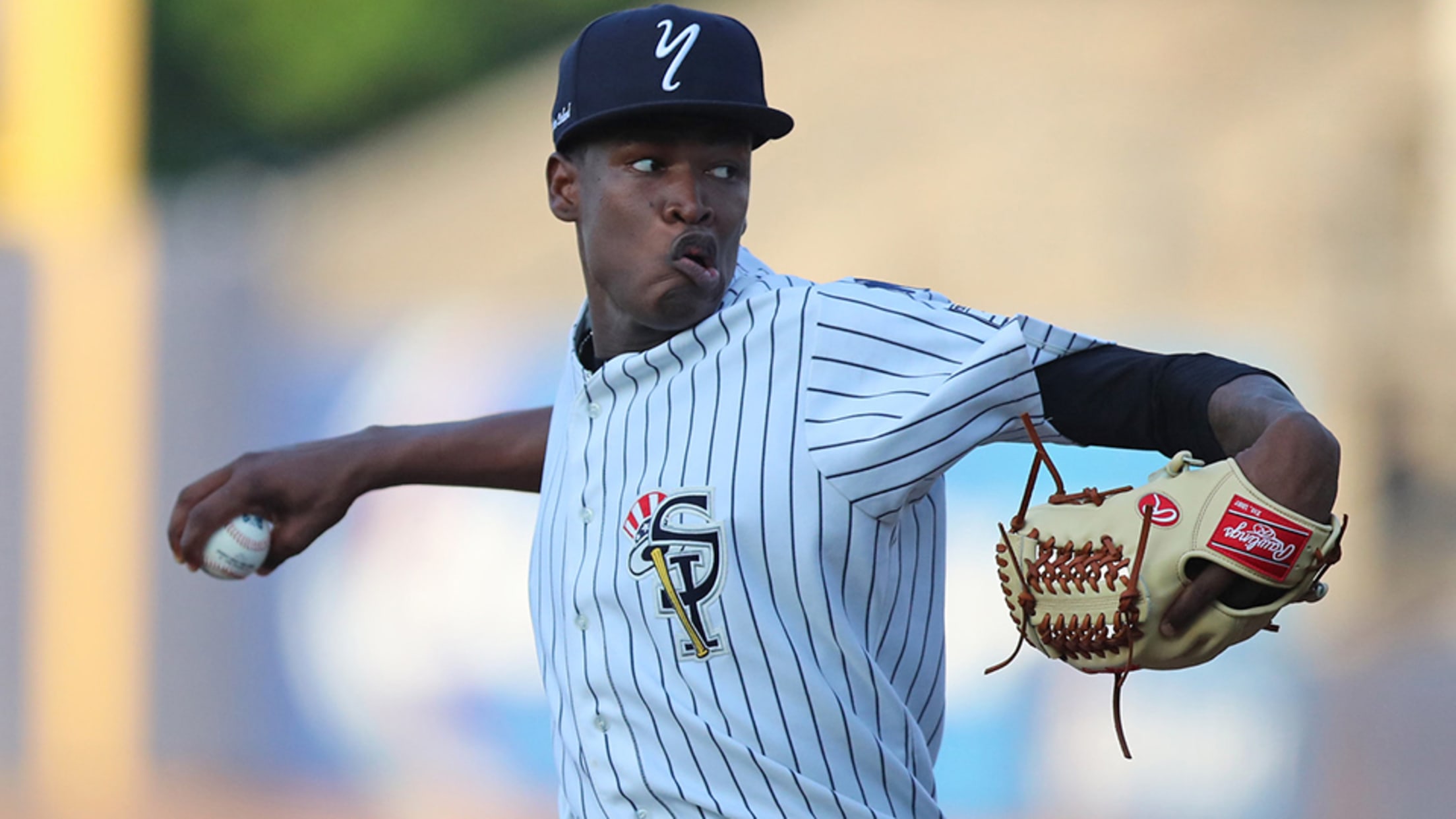 Juan De Paula knows a thing or two or three even about getting traded.The 21-year-old right-hander was dealt for the third time in his baseball career Tuesday as he was sent by the Giants along with infielder Alen Hanson and reliever Derek Law to the Blue Jays for outfielder Kevin
Marlins acquire Sanchez in Realmuto swap
No. 27 overall prospect heads to Miami with Stewart, Alfaro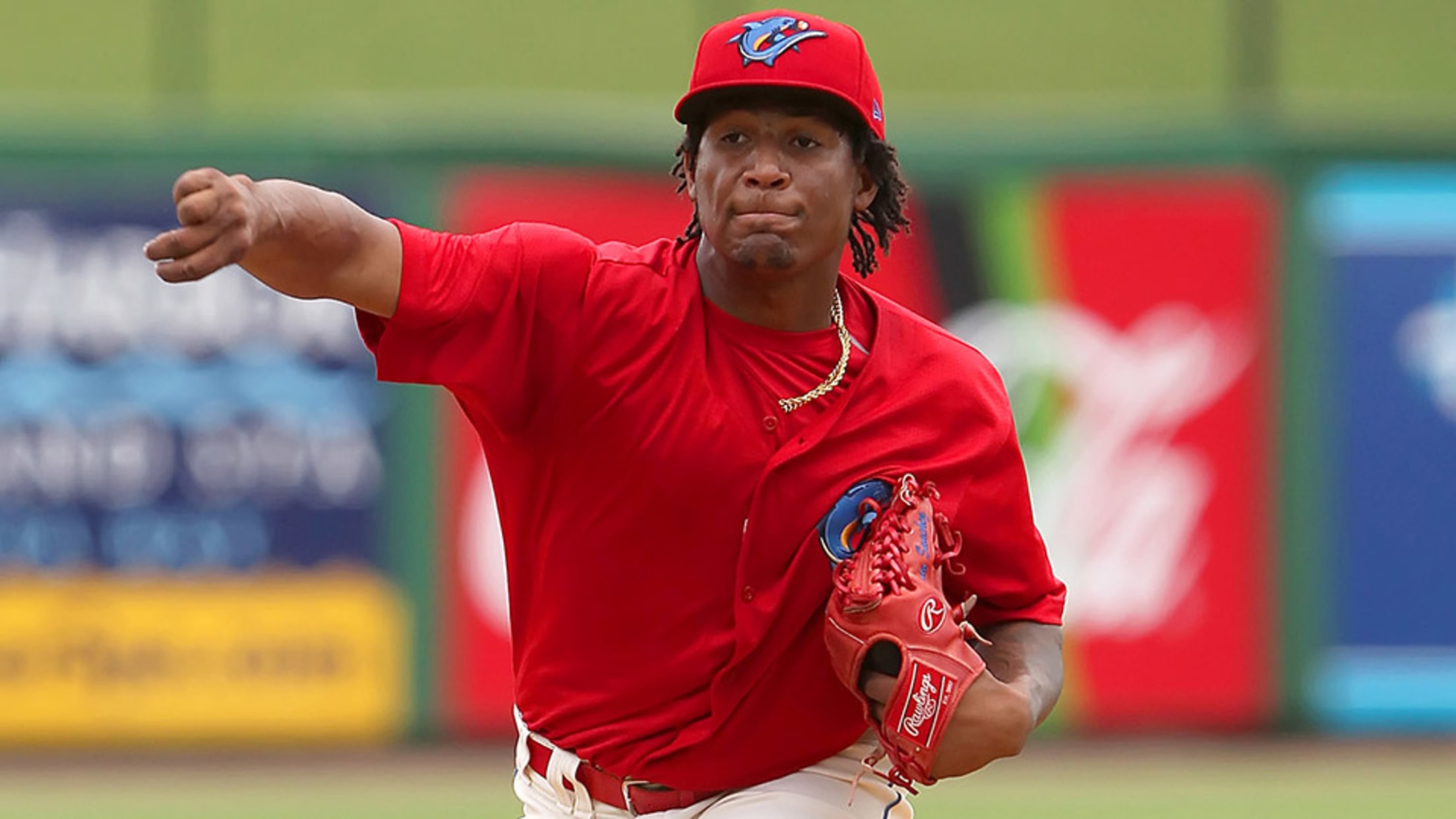 One of the offseason's most anticipated blockbusters came to pass Thursday with an All-Star catcher finally finding a new home and several young players moving the other direction.The Marlins have acquired No. 27 overall prospectSixto Sanchez, Minor League pitcher Will Stewart, Major League catcher Jorge Alfaro and international bonus slot
Mariners acquire Long in three-way trade
Seattle picks up No. 7 Reds prospect, sends Stowers to Yanks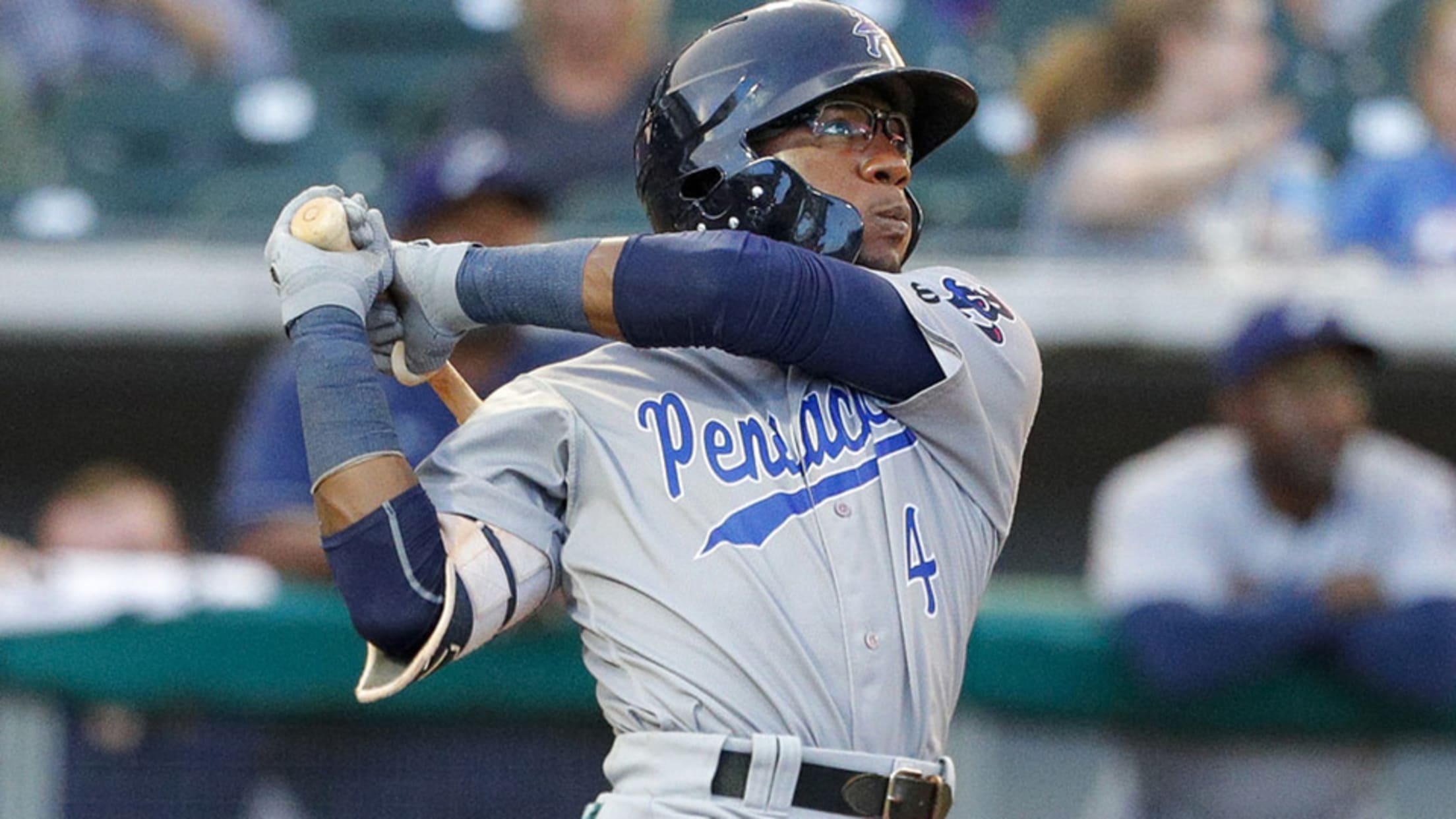 Shed Long seemed to be closing in on the Majors. Now he has a new destination in mind.Cincinnati's No. 7 prospect is headed to the Mariners in a three-way trade that sends Major League right-hander Sonny Gray and Minor League left-hander Reiver Sanmartin to the Reds and No. 10 Seattle