Not-so-lean cuisine: 2021 ballpark food highlights 
They came, they saw, they chowed down: Designated Eaters tell all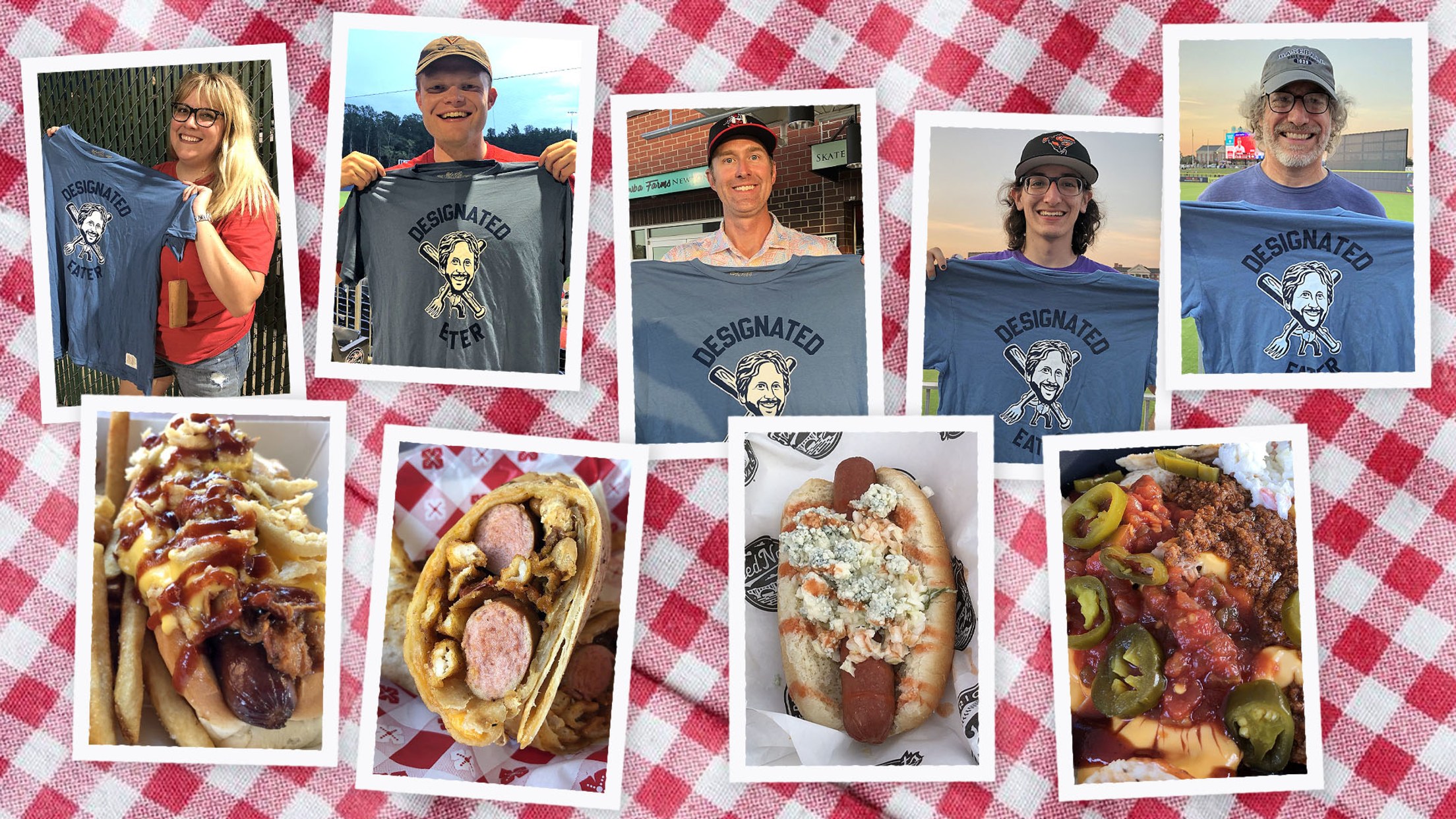 Hungry? You will be after reading this article. During the 2021 season I visited eight Minor League ballparks, bringing my career total to 182. At each one I recruited a Designated Eater: an individual who consumes the ballpark food that my gluten-free diet prohibits. (I was diagnosed with celiac disease
From player to usher, with 40 years in-between
Williams, member of 1980 Alexandria Dukes, now FredNats staffer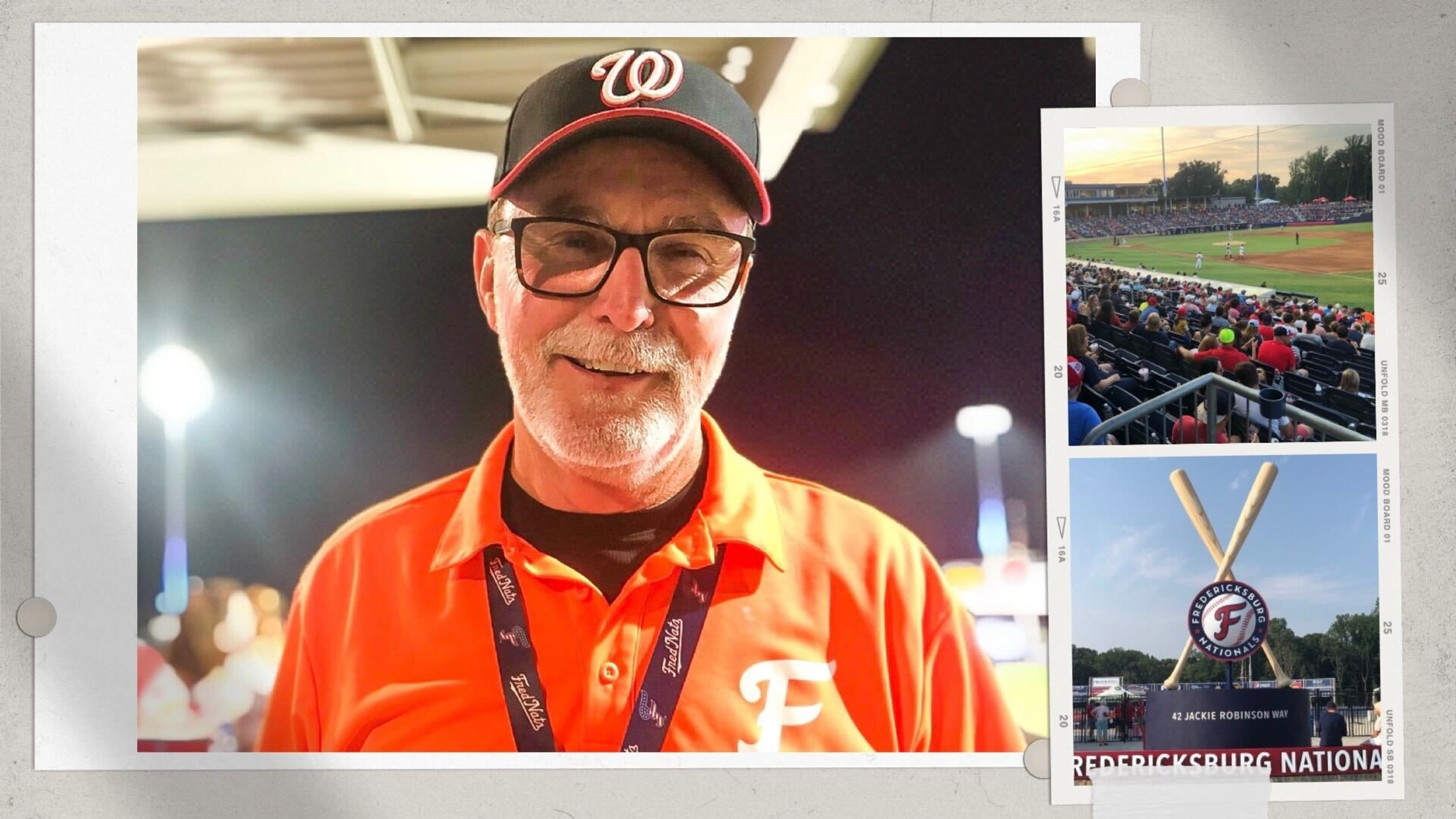 FREDERICKSBURG, Virginia -- In 1980, right-handed pitcher Wesley Williams played his third and final Minor League Baseball season as a member of the Alexandria Dukes. Forty-one years later, he is again employed by that very same franchise. The Dukes, established in 1978, relocated from Alexandria to Woodbridge, Virginia in 1984.
Anime to actuality: Wu travels unique baseball path
Nanning, China native furthers career in Fredericksburg front office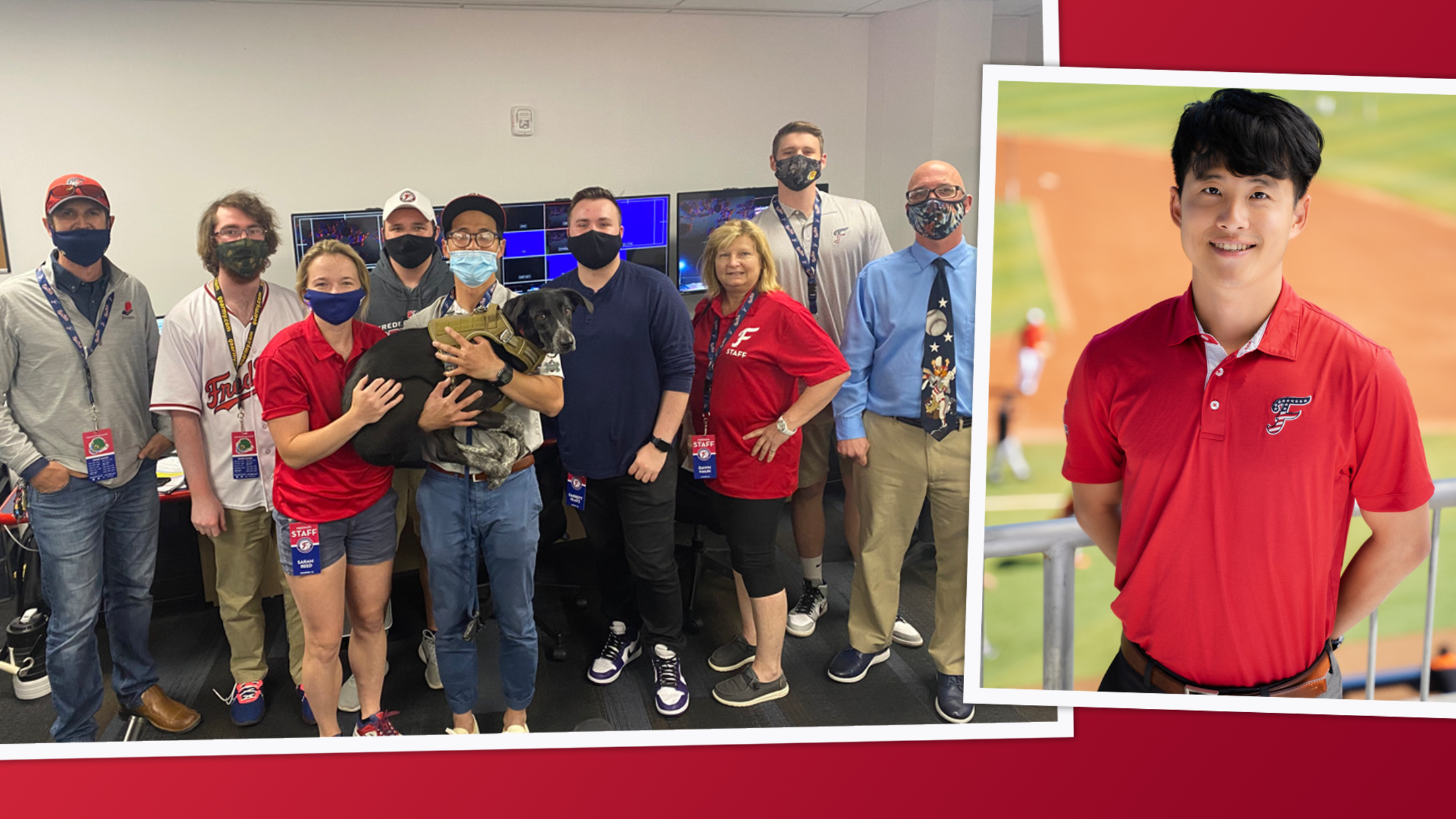 FREDERICKSBURG, Virginia -- Zhancheng Wu, director of production for the Low-A Fredericksburg Nationals, was a key part of the front office during the team's inaugural season at FredNats Ballpark. He created graphics, helped produce the livestream broadcast and assembled a wide variety of original video content, often with his dog,
Pass the mic: Patriots' Paul Spychala moves on
Somerset PA announcer reflects on 23 joyous seasons in the booth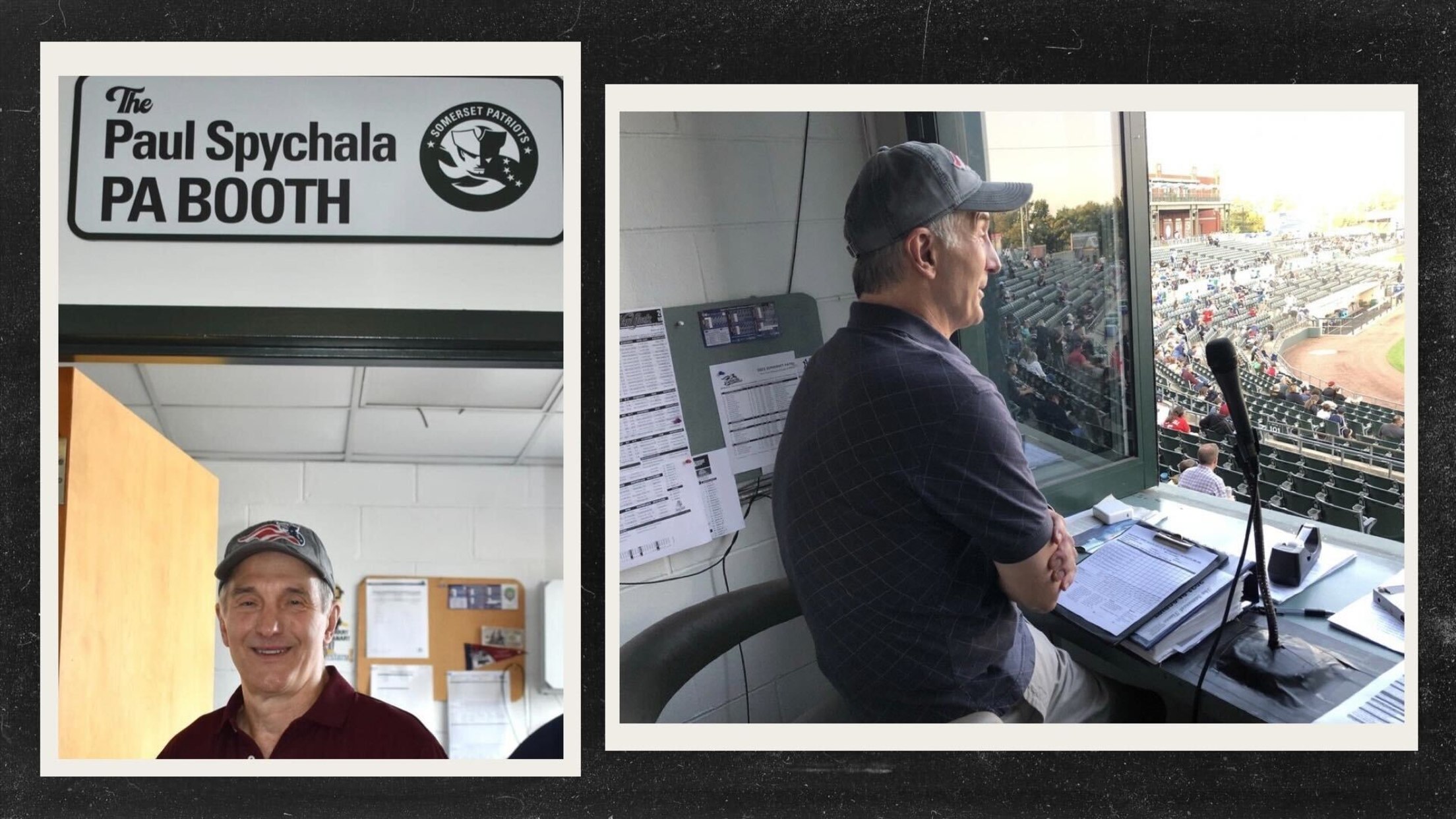 BRIDGEWATER TOWNSHIP, New Jersey -- TD Bank Ballpark, home of the Somerset Patriots, hosted its first game on June 7, 1999. Paul Spychala made his debut as the team's PA announcer that evening, beginning a 1,396-game run that came to an end on Sept. 12. After 23 seasons, six Atlantic
Somerset Patriots recover from ballpark flood
Eight days after devastating storm, Yankees affiliate returns home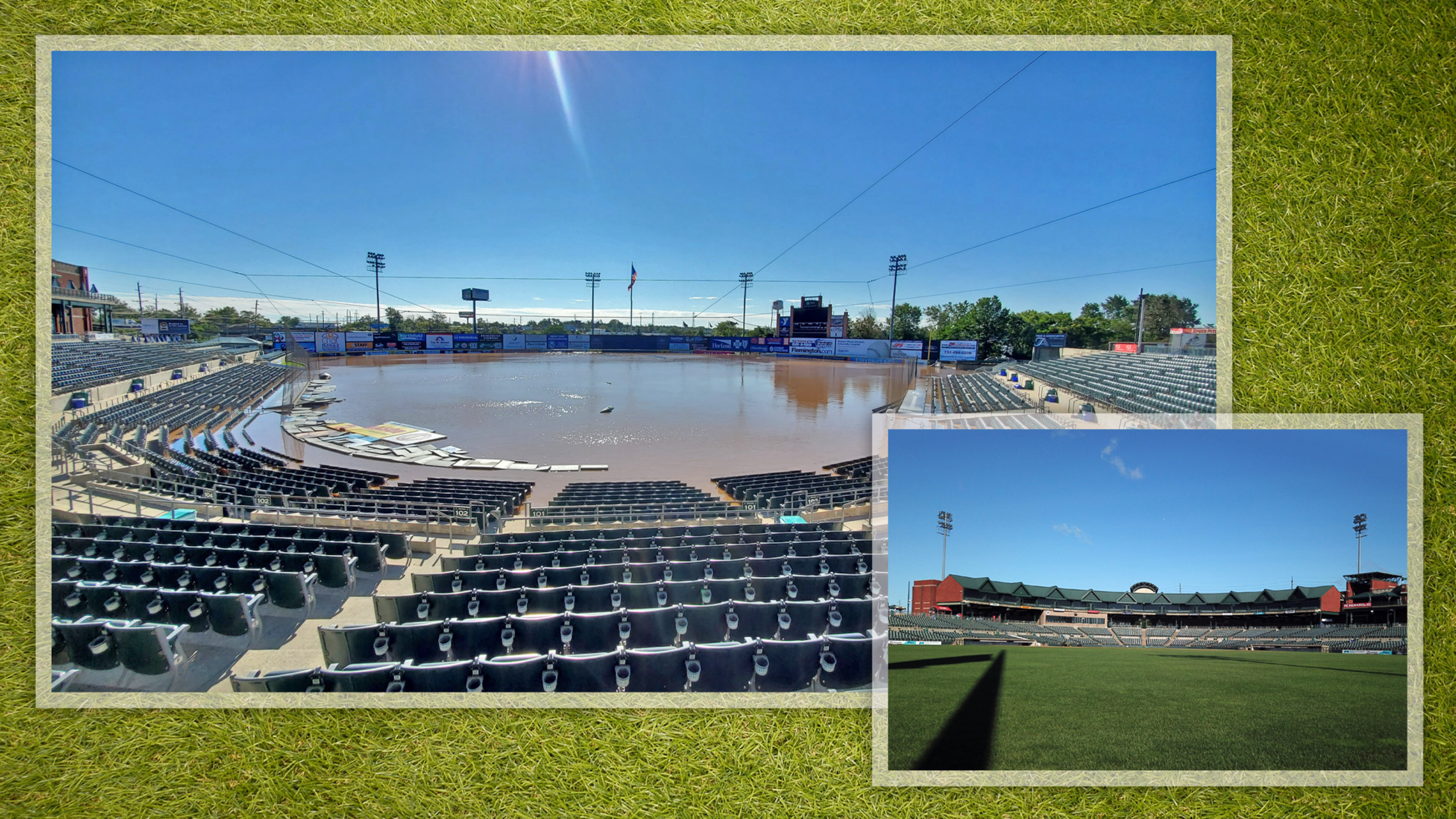 BRIDGEWATER TOWNSHIP, New Jersey -- Dan Purner, head groundskeeper for the Somerset Patriots, doesn't particularly enjoy being the center of attention. He says groundskeepers are like umpires: "If you don't think of us, it's probably a good thing." As the Patriots took the field at their home of TD Bank
Baby Conrad brought to life by young performer
Copeland collaborates with Crawdads to create new character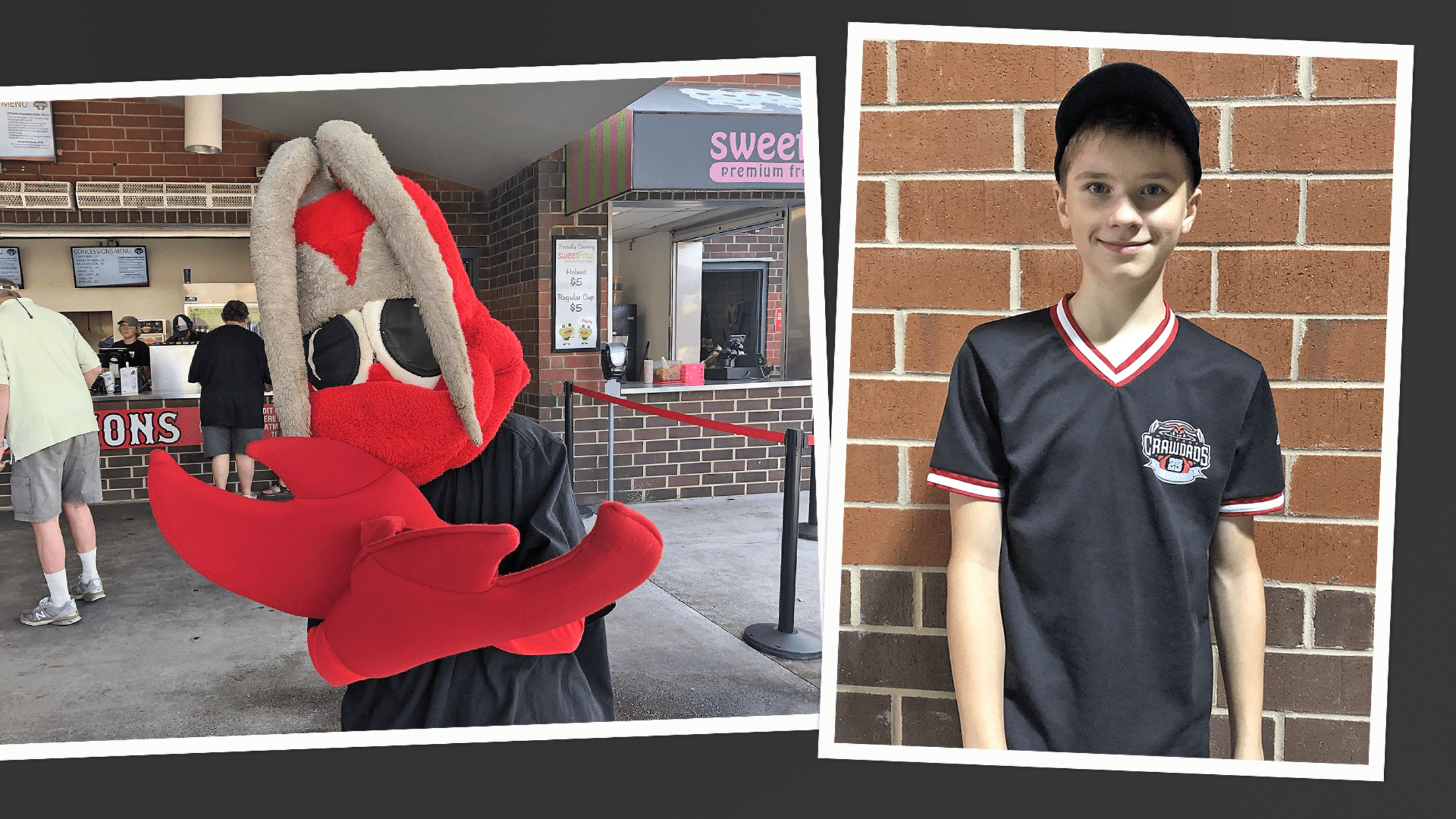 HICKORY, North Carolina -- Alex Copeland, a mild-mannered 14-year-old, has a secret ballpark identity. Upon arriving at the Hickory Crawdads' home of L.P. Frans Stadium, he morphs into a fun-loving and gregarious infant crustacean. He is no longer Alex. He is Baby Conrad, Crawdads mascot. "I go around, see the
What a moment: Preserving history at Polar Park
WooSox president Dr. Charles Steinberg wants to tell team's story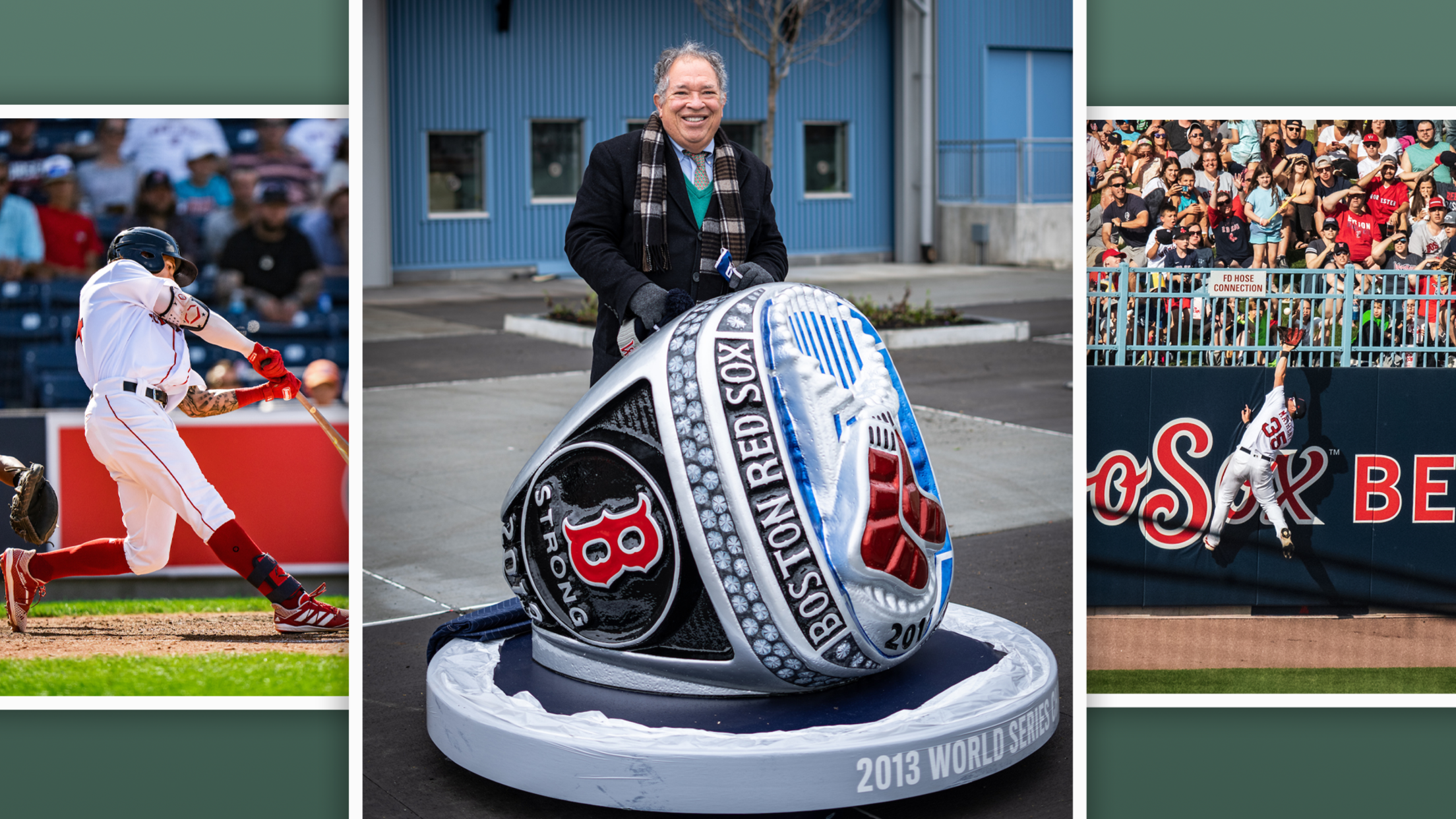 WORCESTER, Massachusetts -- It's Aug. 13, and the Worcester Red Sox are hosting the Syracuse Mets at their downtown home of Polar Park. The evening's ballgame has just begun, the first of a doubleheader, and soon, team president Dr. Charles Steinberg will step out of his office to watch it.
Larry Ward, the Lookouts' veteran voice
Chattanooga icon is longest-tenured Double-A broadcaster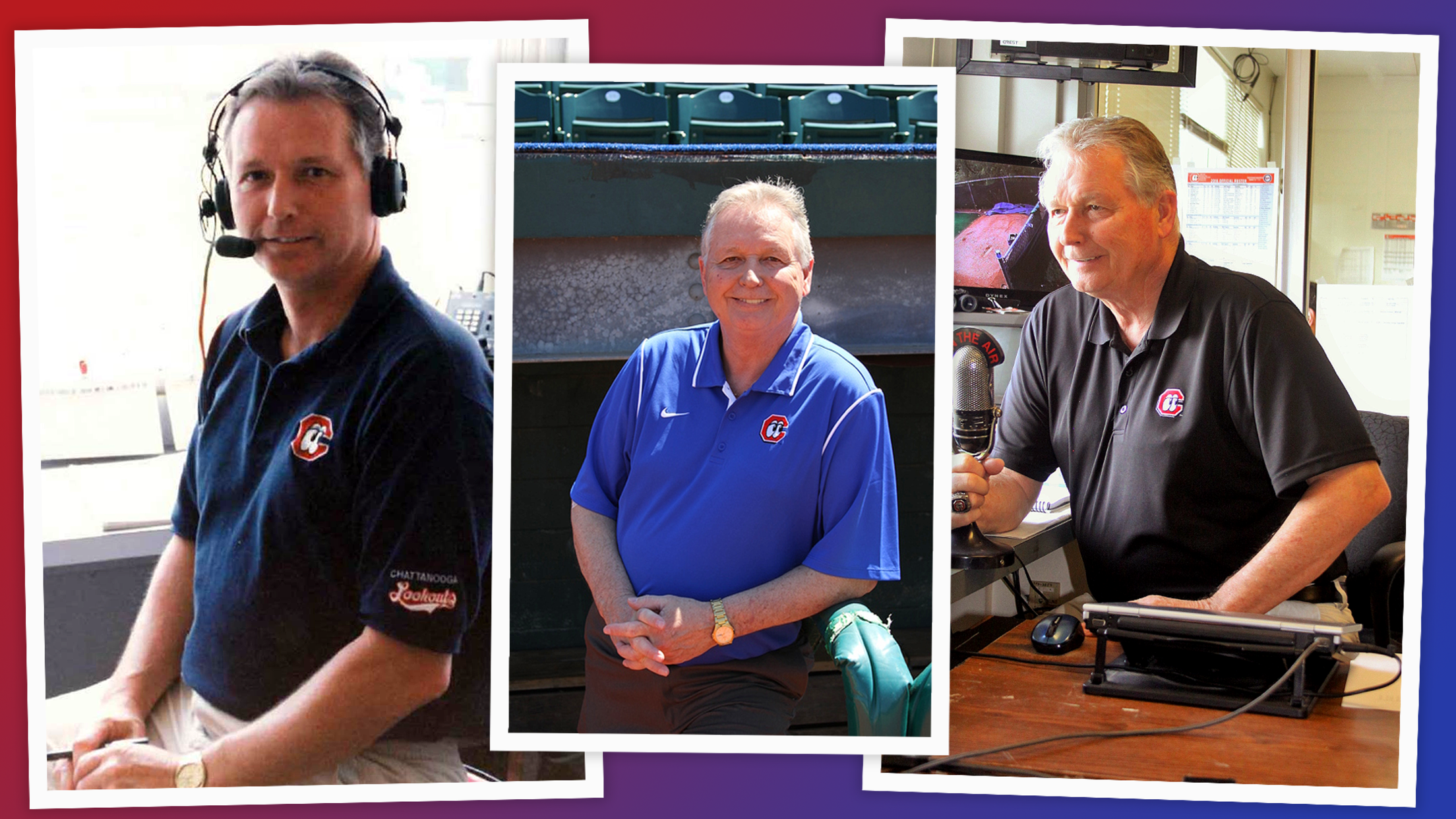 CHATTANOOGA, Tennessee -- Some nicknames require explanation, while others are self-evident. Larry "The Voice" Ward falls firmly in the latter category. Since 1989, Larry Ward has served as the voice of the Chattanooga Lookouts. He's the longest tenured broadcaster in Double-A baseball, now in his 32nd consecutive season with the
Summer Santa: FredNats usher spreads cheer
Thompson, through adversity, brings Christmas spirit to ballpark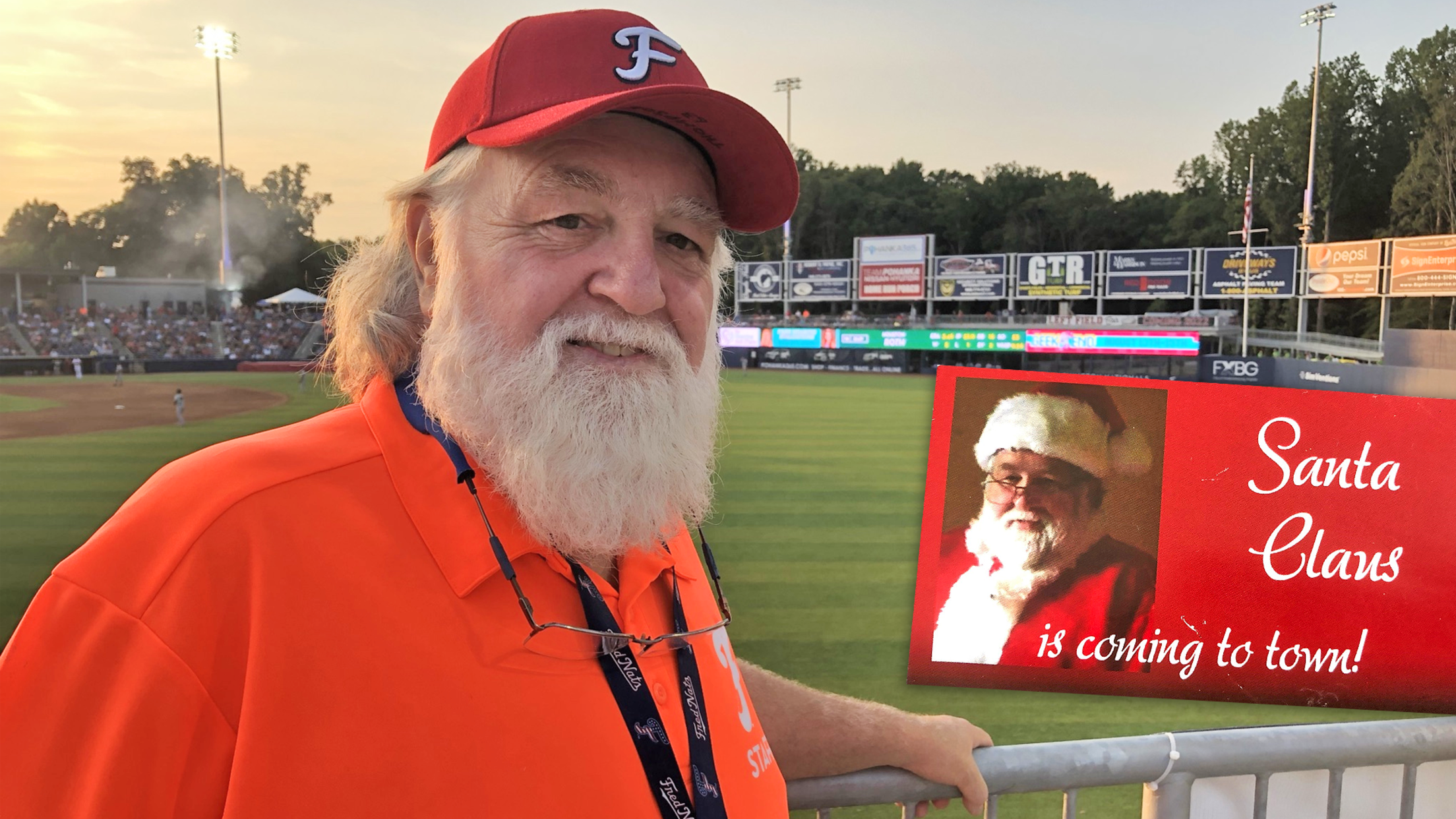 FREDERICKSBURG, Virginia -- On a recent Friday evening at FredNats Ballpark, usher Bruce Thompson was stationed in front of the playground located in the right-field corner of the concourse. Most of the children he was supervising had never seen him before, yet they knew exactly who he was. "Tonight, I've
Live from the concourse, it's Greazy Keyz  
Organist sets the tone for the Kannapolis Cannon Ballers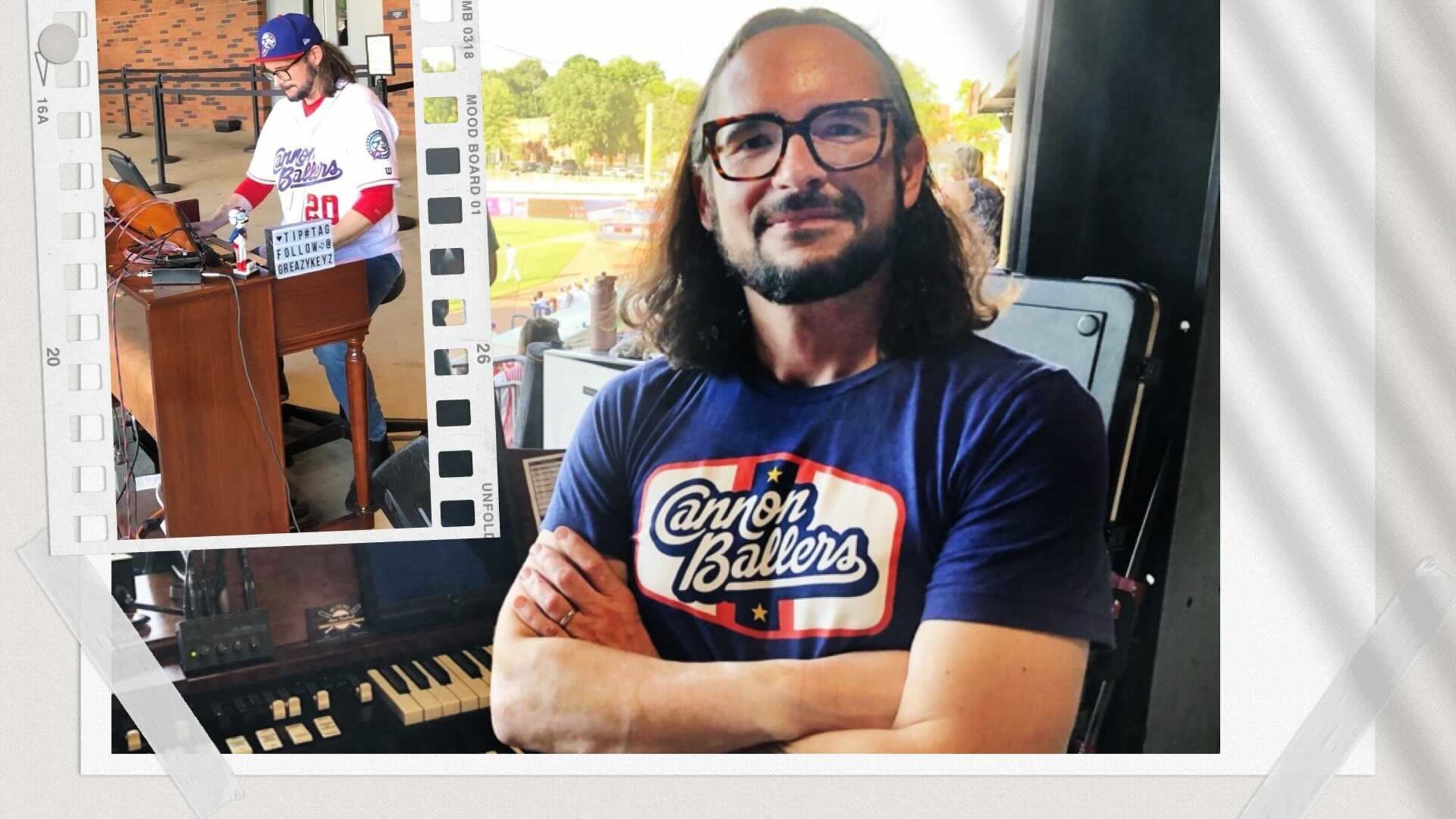 KANNAPOLIS, North Carolina -- At the Low-A Kannapolis Cannon Ballers' home at Atrium Health Ballpark, nine innings of baseball are complemented by nine innings of live music. The melodious sounds are courtesy of Jason "Greazy Keyz" Atkins, concourse organist. Atkins can be found directly behind home plate during every Cannon
Say it loud: Mega Man, Minions cheer for Crawdads
Hickory's section 108 roots for the home team, heckles opposition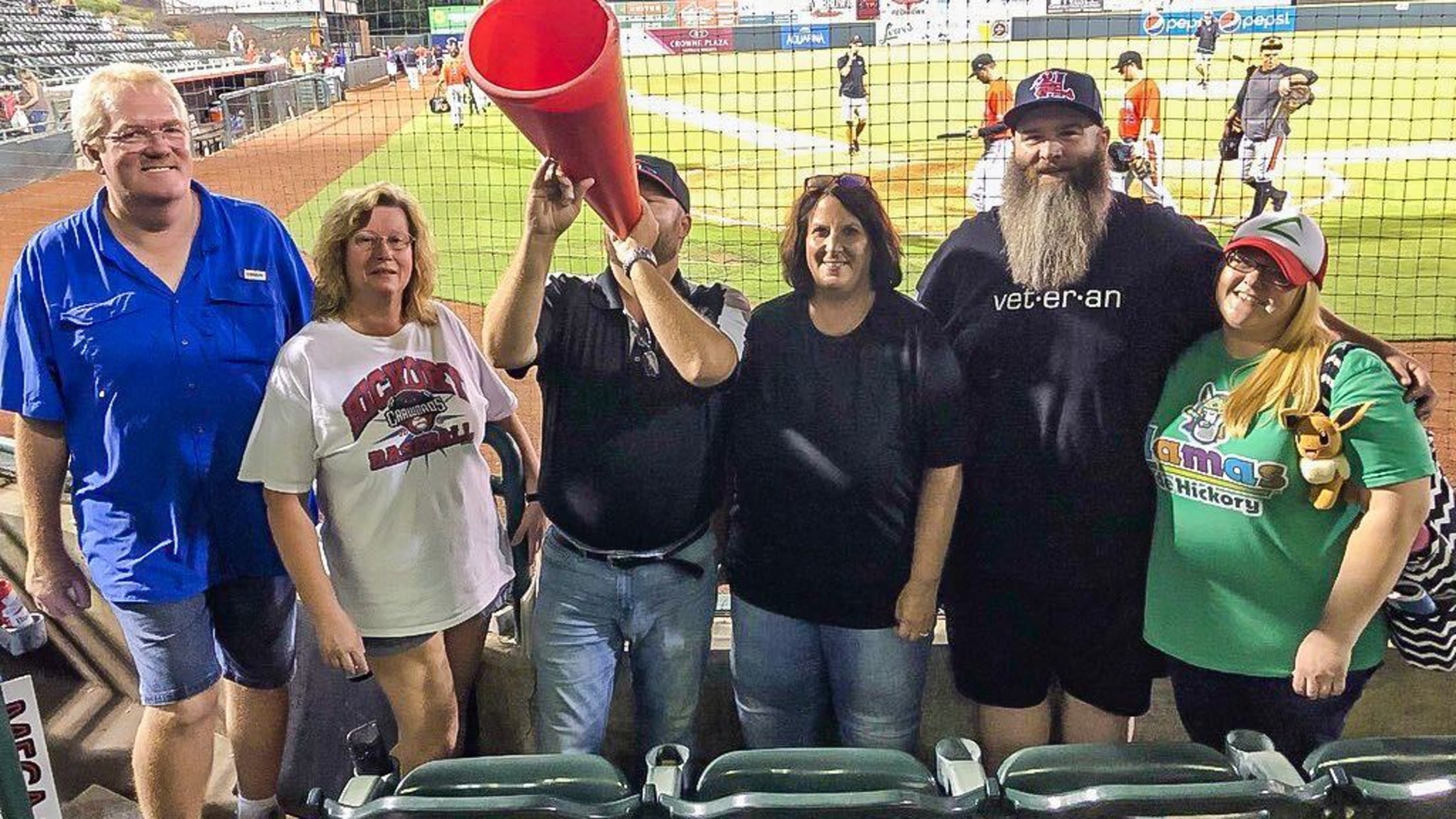 HICKORY, North Carolina -- When a player strikes out at the Hickory Crawdads' home of L.P. Frans Stadium, it takes, on average, 21 steps to make it back to the dugout. This bit of esoterica comes courtesy of Christopher "Mega Man" Pack, Crawdads superfan and heckler extraordinaire. He, of all
Launch angle: Smokies usher has NASA past 
Eason, in search of new frontiers, went from space to the ballpark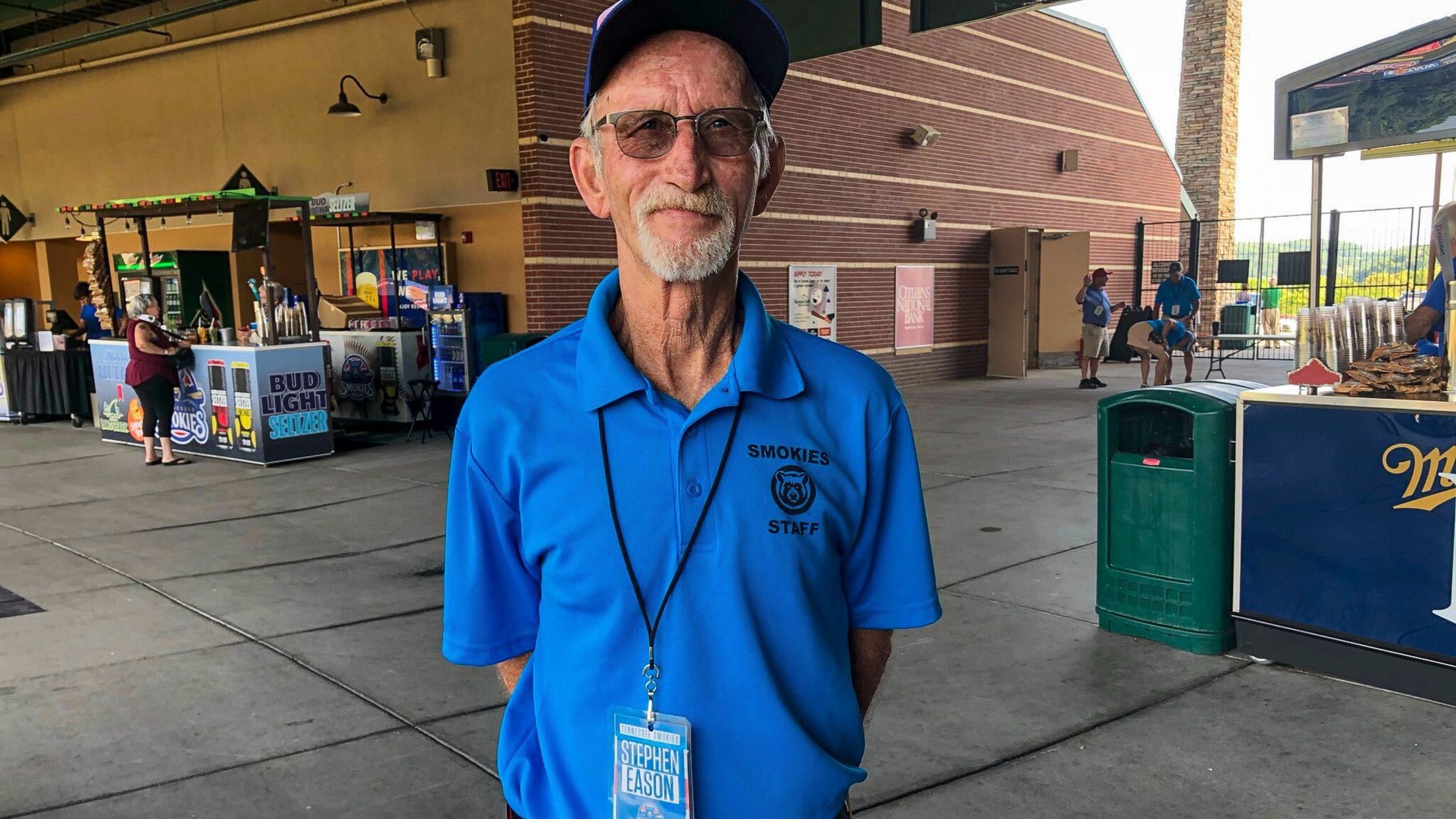 KODAK, Tennessee -- In his current occupation, Stephen Eason helps people get to their seats. In his former occupation, he helped people get to outer space. It just goes to show, you never know who you might meet at a Minor League Baseball game. Eason, a self-described "good old country
Jay Bell serves as skipper of the Rocket City ship
Former MLB star guiding Trash Pandas through inaugural season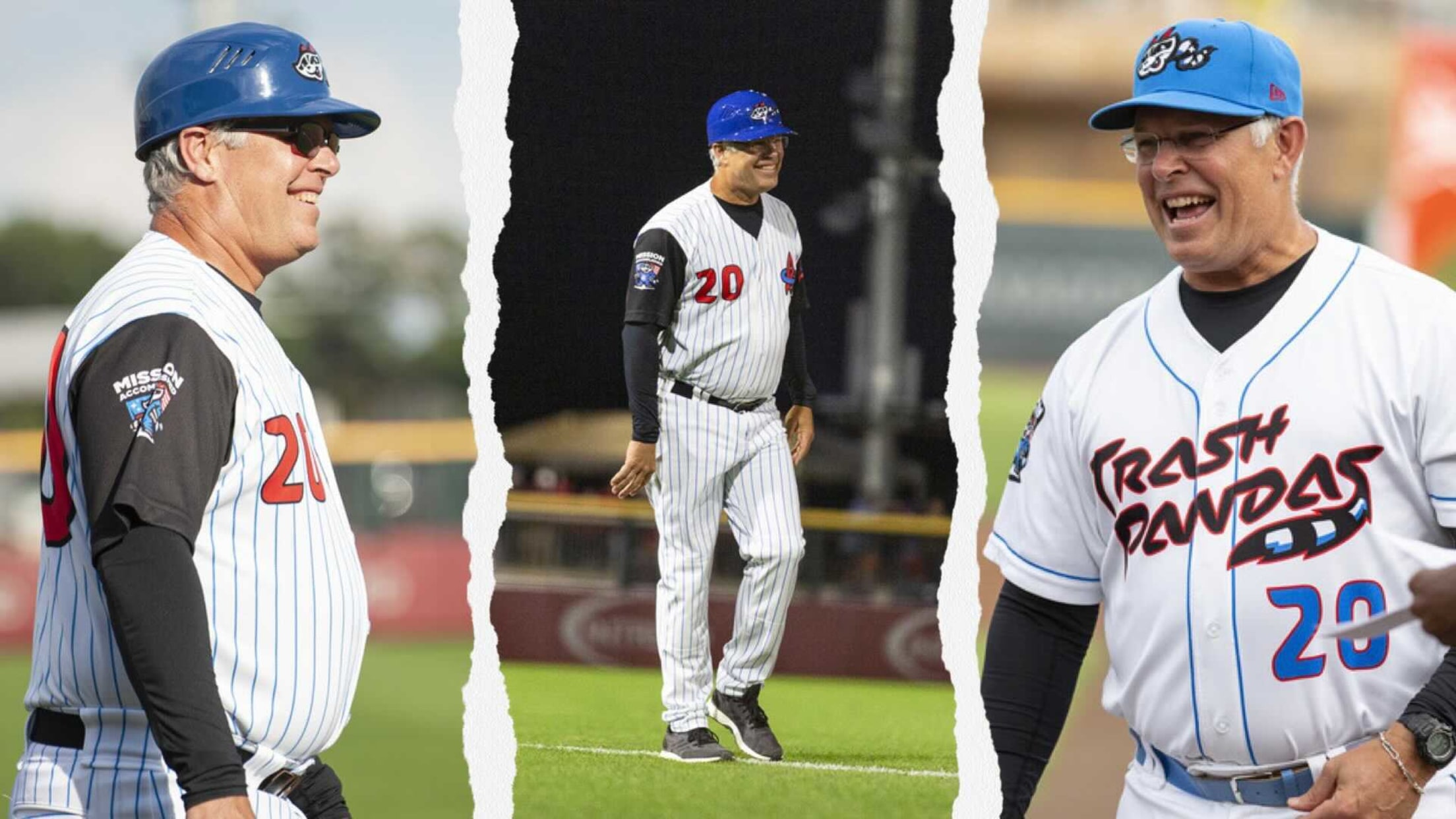 MADISON, Alabama -- Jay Bell has done a lot of things over the course of his long professional baseball career, including scoring the winning run in Game 7 of the World Series as a member of the 2001 Diamondbacks. This season, however, he's doing something that no one in the
In Chattanooga, fans look out for Wanda
Charismatic program vendor is a beloved ballpark fixture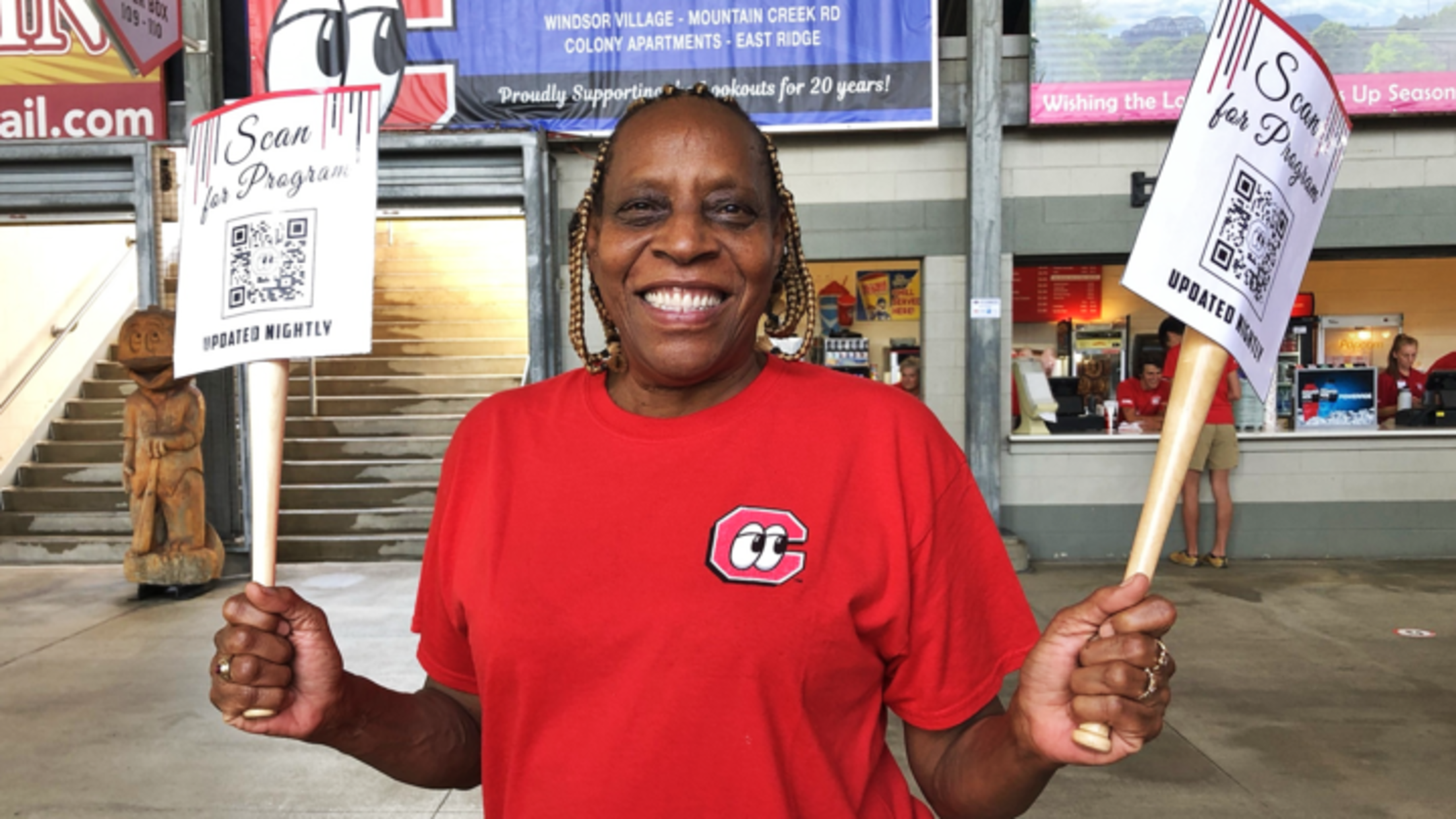 CHATTANOOGA, Tennessee -- If you're making your way to the Chattanooga Lookouts' home of AT&T Field, you'll hear Wanda Goins long before you see her. Her voice, lilting yet forceful, rises above the gameday din and carries well beyond the front entrance. The phrasing has changed over the years, but
MiLB memory box: Mementos from the road
Traveling writer digs deep into the archives in search of souvenirs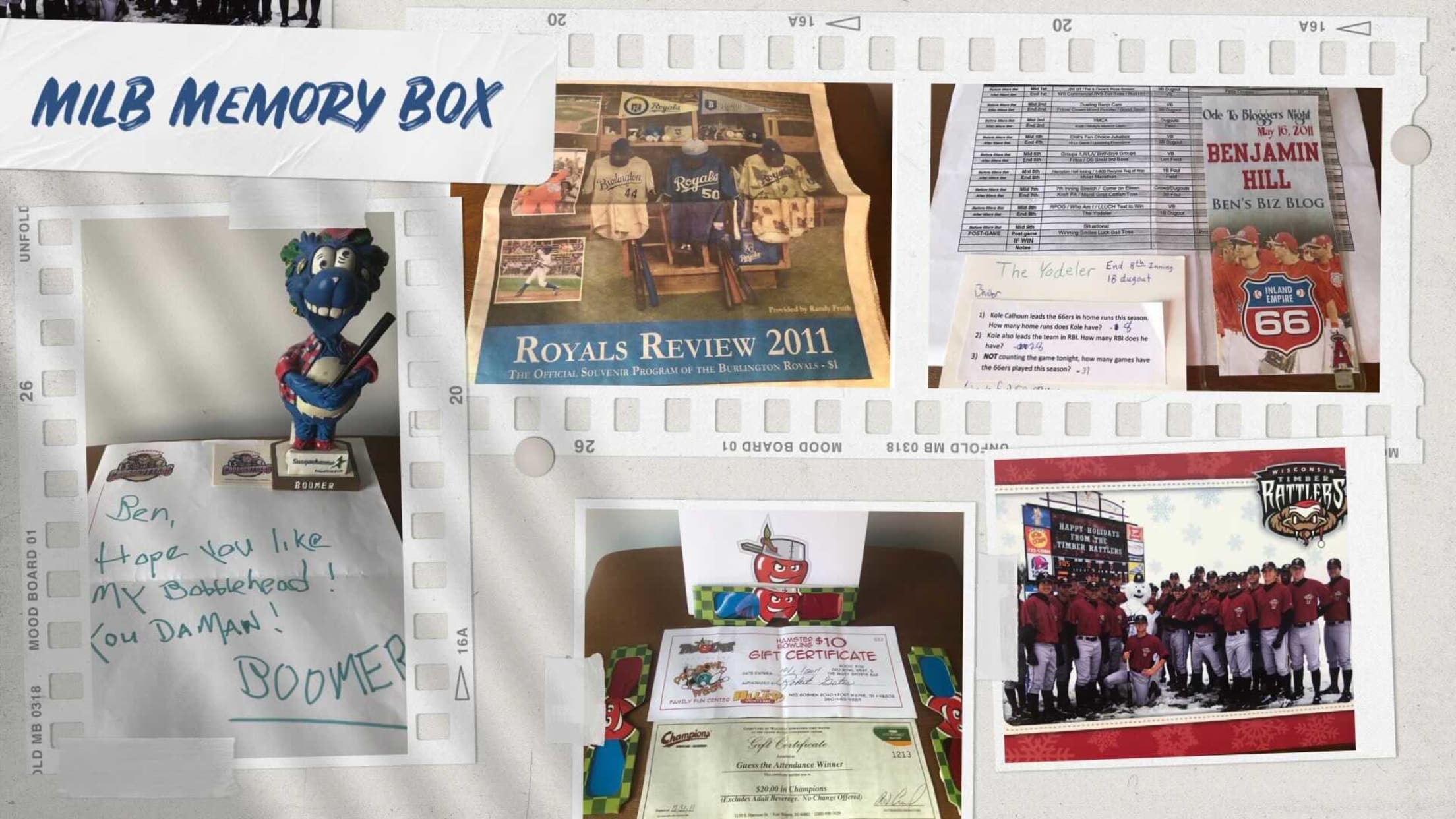 "Do you collect anything?" As someone who has visited 177 Minor League Baseball ballparks, many more than once, I get that question a lot. The individuals who pose this query, usually collectors themselves, are curious as to whether I have made it a point to procure the same sort of
Ben looks back at 2019's ballpark road trips
Traveling scribe visited Fayetteville, Amarillo, Vegas and more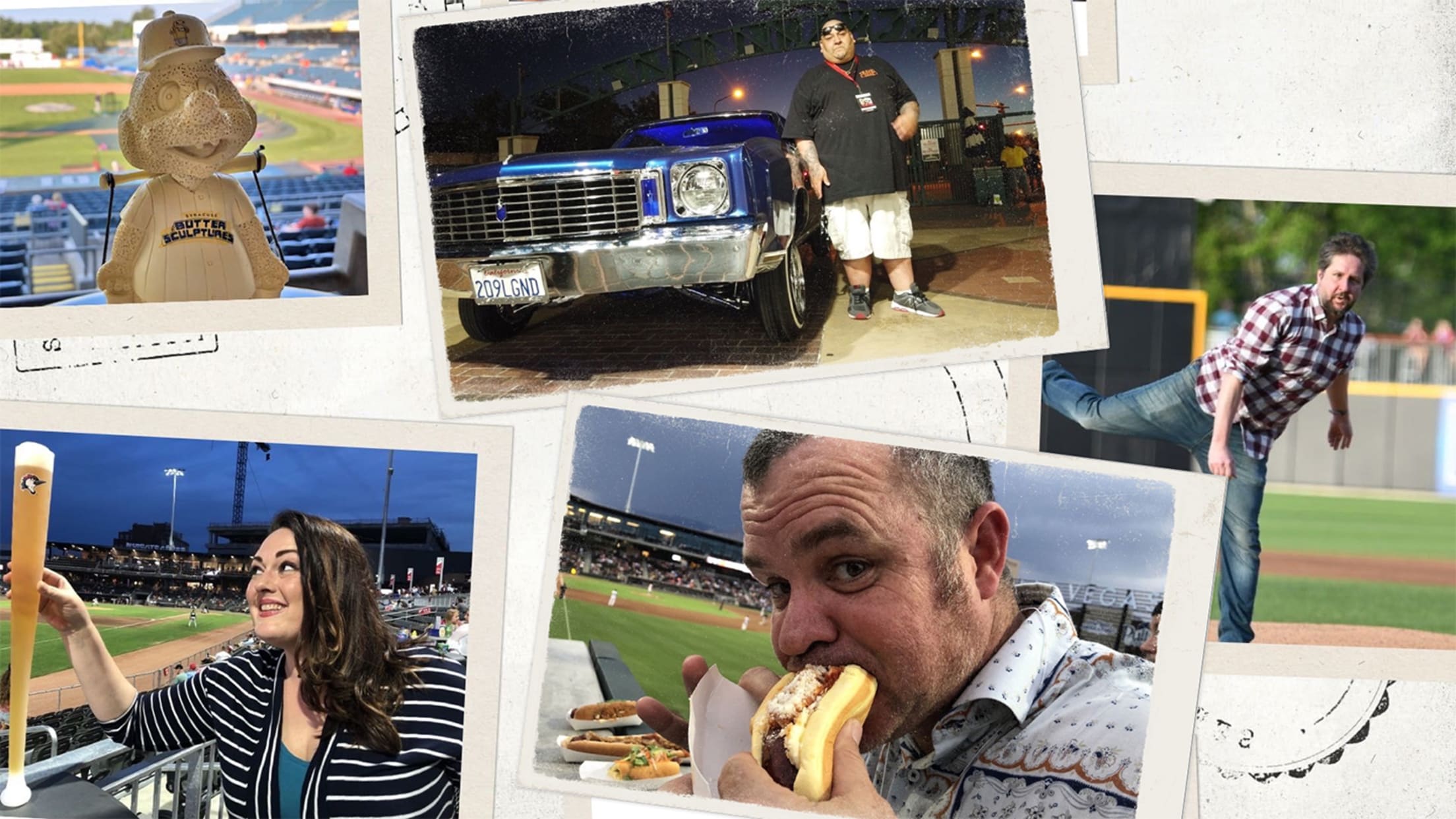 The best thing about Minor League Baseball? In this writer's estimation, it's ballpark road trips. With 160 teams spread out over 14 leagues and six levels of play, there's no shortage of places to visit. It's a great way to see the country, giving fans a reason to visit locales
In it for the long haul: A fan, remembered
An appreciation of Bruce Rogers, passionate High Desert supporter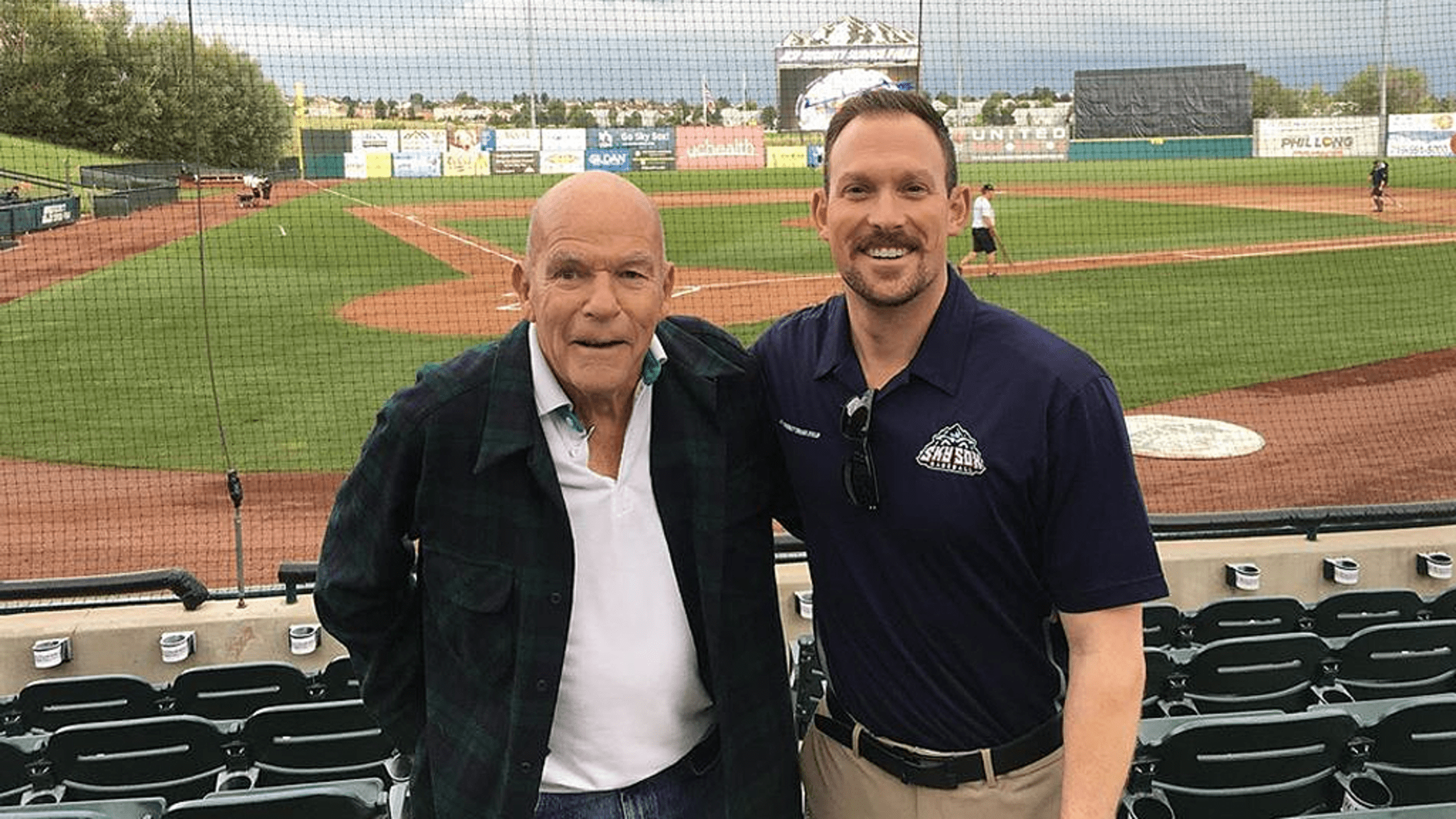 On Dec. 30, 2019, Bruce Rogers died at the age of 79. Rogers, who lived most of his life in Victorville, California, was a husband, father, military veteran and heavy haul trucker who enjoyed a career highlight of sorts when he transported a stolen one-man submarine back to its rightful
Time to move on: Minors' defunct ballparks
Road-tripping writer takes annual look back at bygone facilities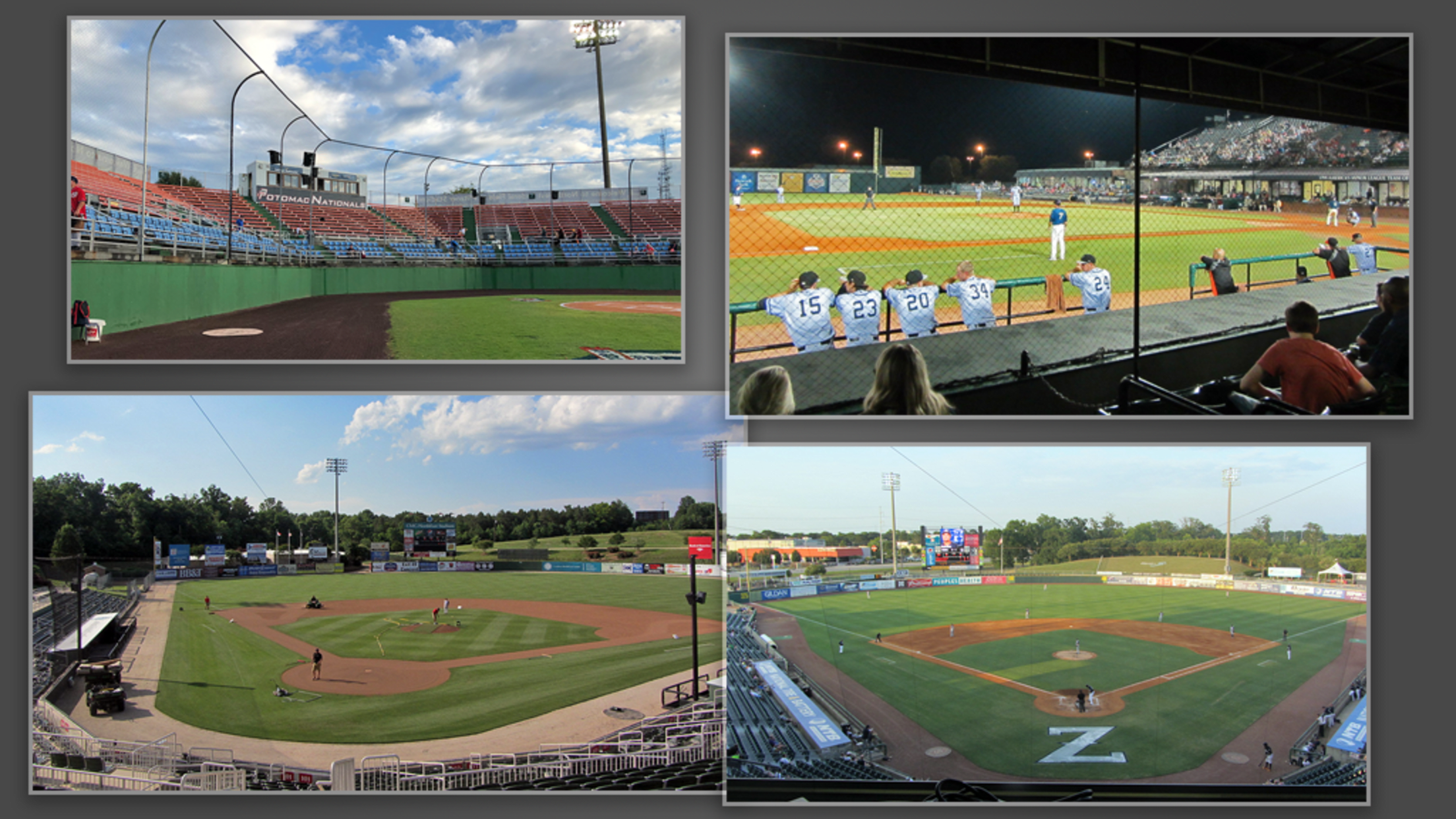 Four new Minor League ballparks are opening in 2020, the most in a single season since 2009. But for every action there is an equal and opposite reaction.The arrival of four new facilities means there are four ballparks that are no longer part of the Minor League landscape. This article,
Meetings meaningful for Jane Rogers
Staten Island exec returns to baseball family after cancer fight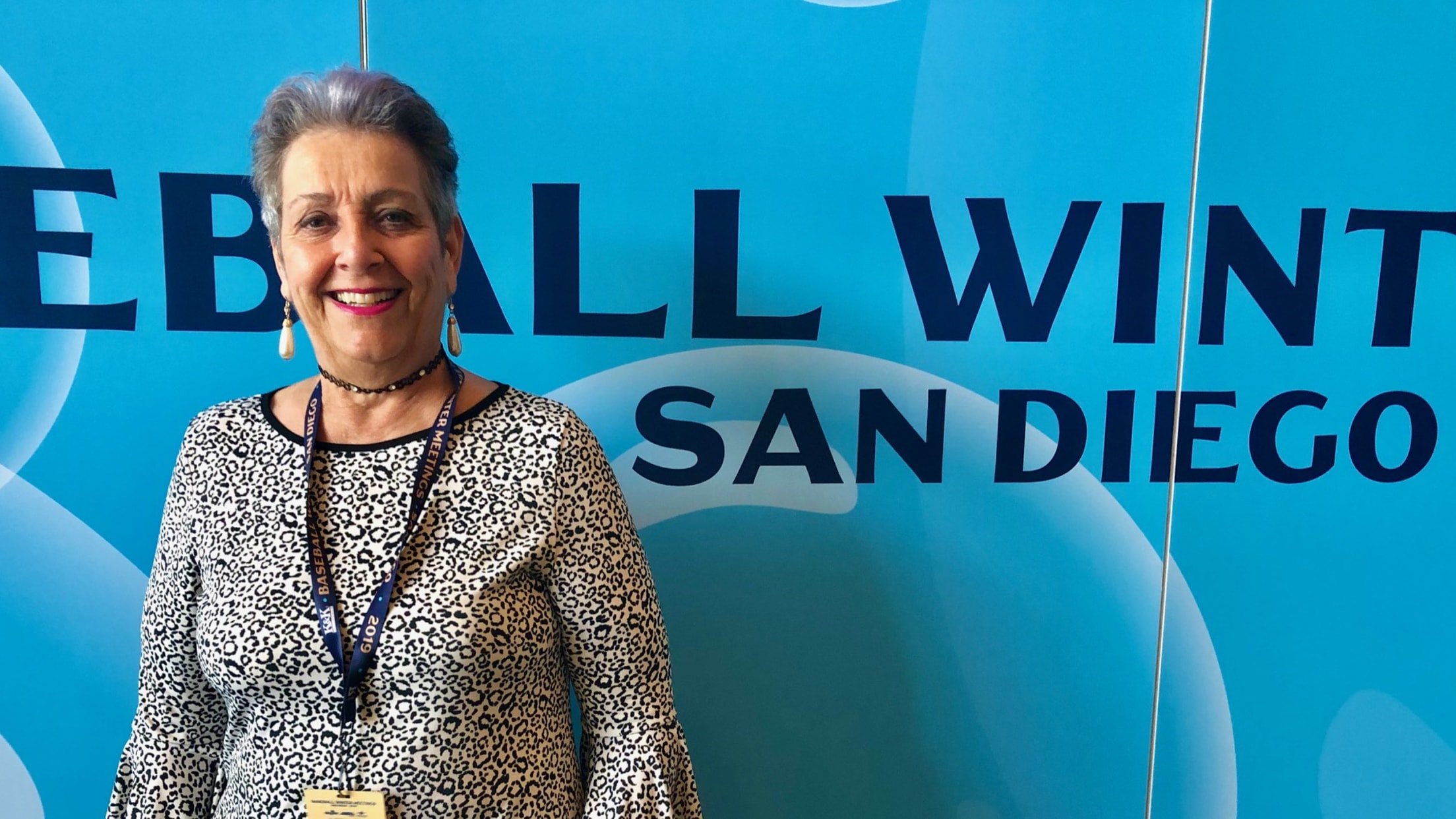 SAN DIEGO -- At the 2018 Baseball Winter Meetings in Las Vegas, Jane Rogers received the New York-Penn League's Executive of the Year. Yesterday morning, in San Diego, she finally heard the applause. Rogers, the Class A Short Season Staten Island Yankees' first -- and therefore longest tenured -- employee, currently
Designated Eater: Tim's Burger, Suns Dog
Chris Ruffner, on cusp of college, samples Hagerstown cuisine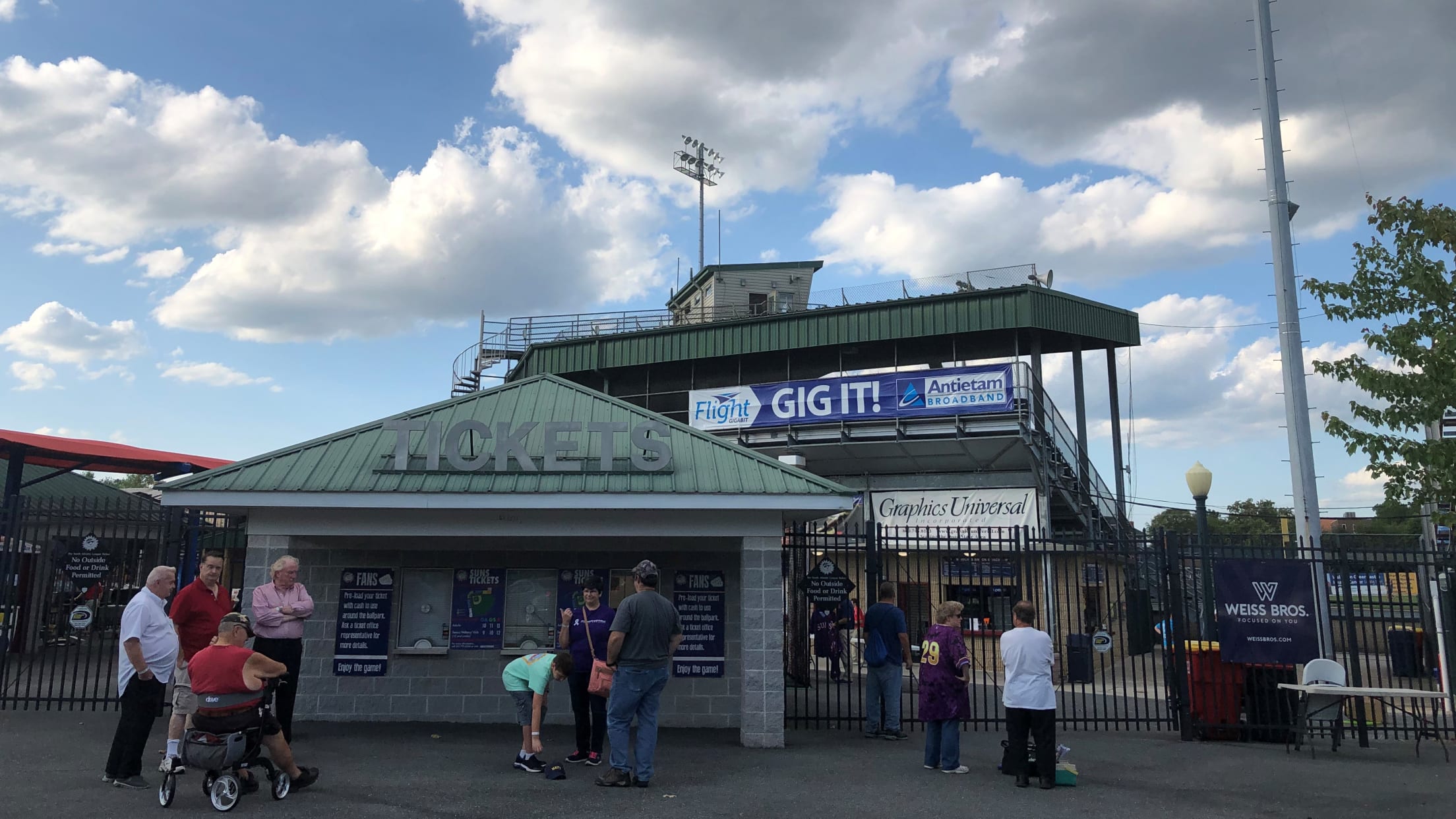 Municipal Stadium, the home of the Hagerstown Suns, is 89 years old. As you might guess, octogenarian ballparks don't offer much in the way of amenities. But what they do offer is history, intimacy and, more often than not, plenty of charm. 
Designated Eater: A final meal in Potomac
Jennings Compton invents new item at penultimate P-Nats game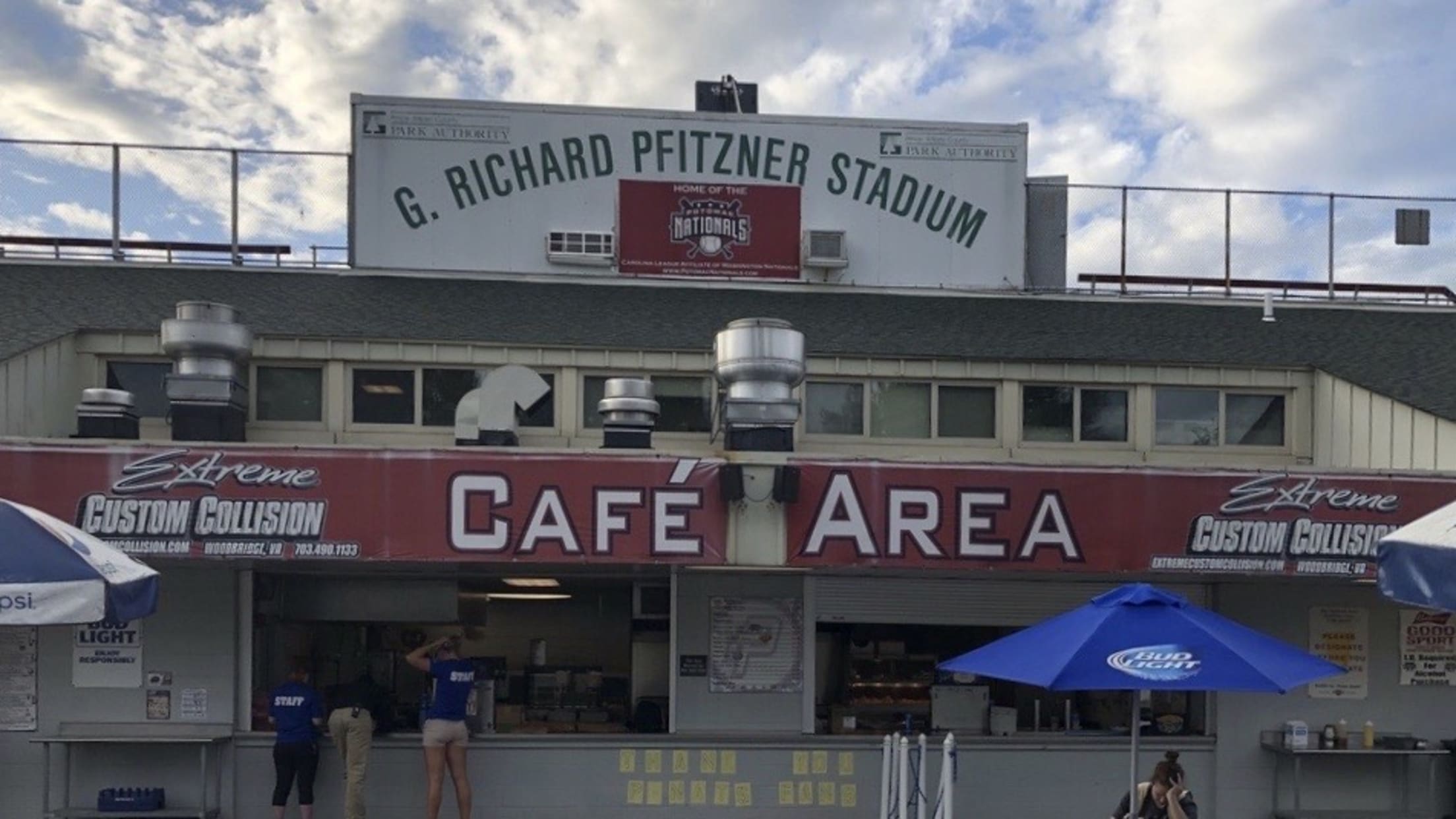 August 28th, 2019 wasn't just any evening at Pfitzner Stadium. It was the Potomac Nationals penultimate home game. The end of the season loomed and, just beyond that, a move 30 miles south to a new ballpark in Fredericksburg, Virginia. I was in town to say goodbye to the Pfitz (as
Designated Eater: Daniel Rivas chows down
The Grizzly Fanatic samples tri-tip, "car"-ne asada, tacos, more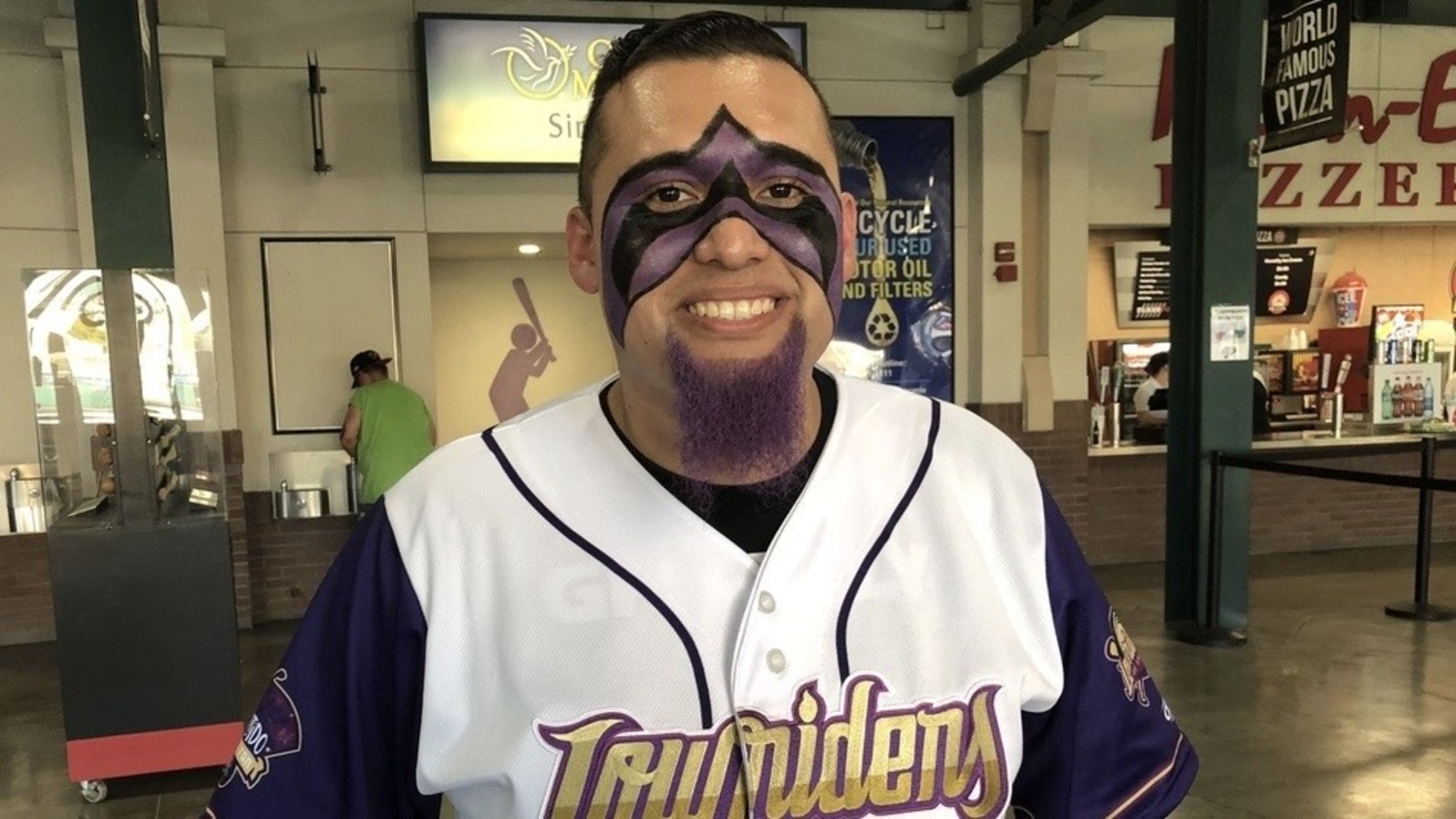 Daniel Rivas, seen in the photo at the top of this article, is a native of Laton, California who currently lives in Salinas and works as a high school math teacher. But when Daniel visits the Fresno Grizzlies' home of Chukchansi Park, he dons Ultimate Warrior-inspired facepaint and thus transforms
Designated Eater: Nando meets the Mets
Noted Syracusan samples the goods on Butter Sculptures Night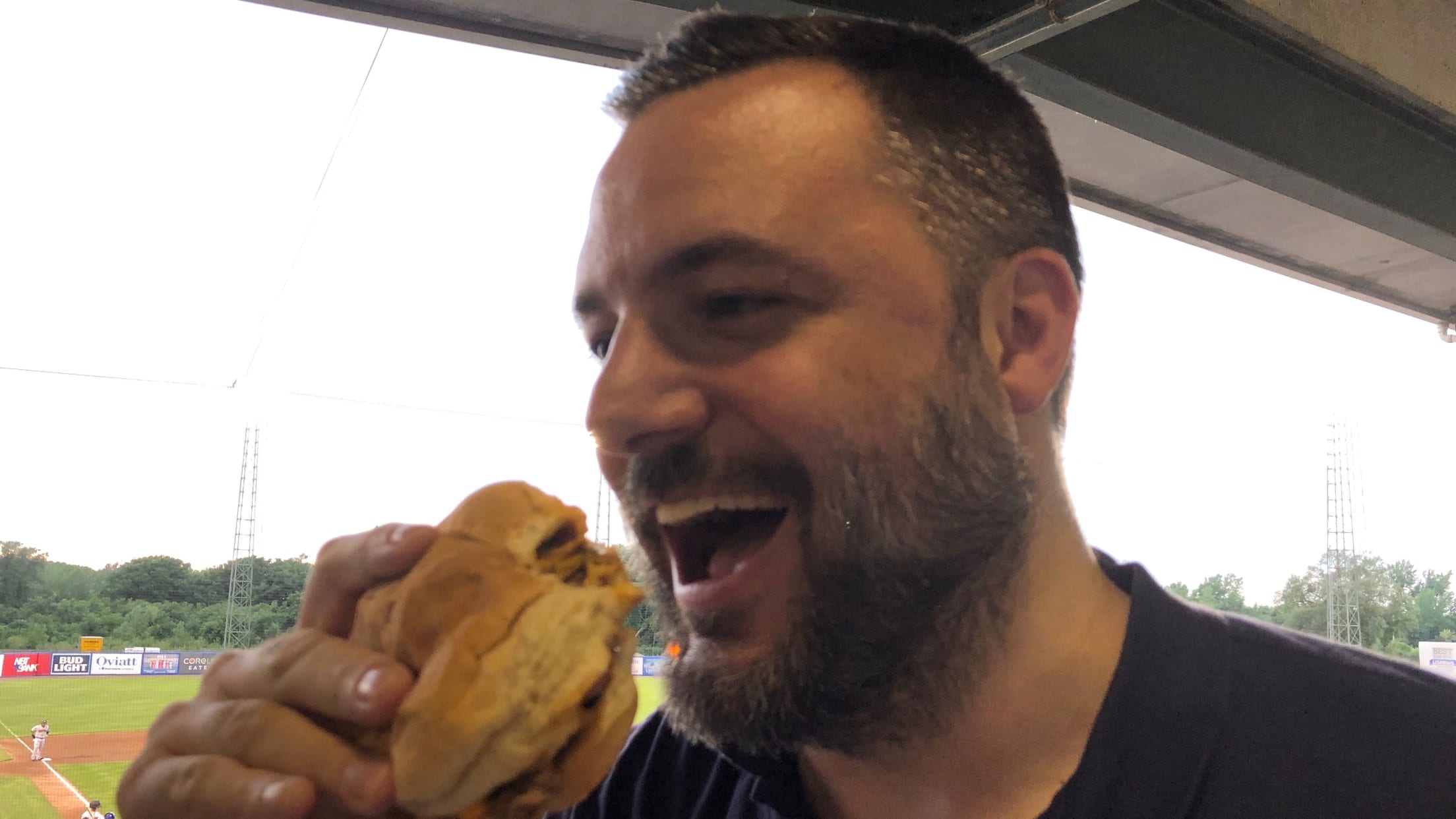 Nando DiFino is a relentlessly exuberant and deeply loyal individual. He brings people together, pays for their drinks and seeks out commonalities, all while deflecting the well-deserved praise he recieves for so consistently acting in this manner. To know Nando is to love him.
Designated Eater: Improvisations in Auburn
Cotton candy dog inventor creates new item at Doubledays game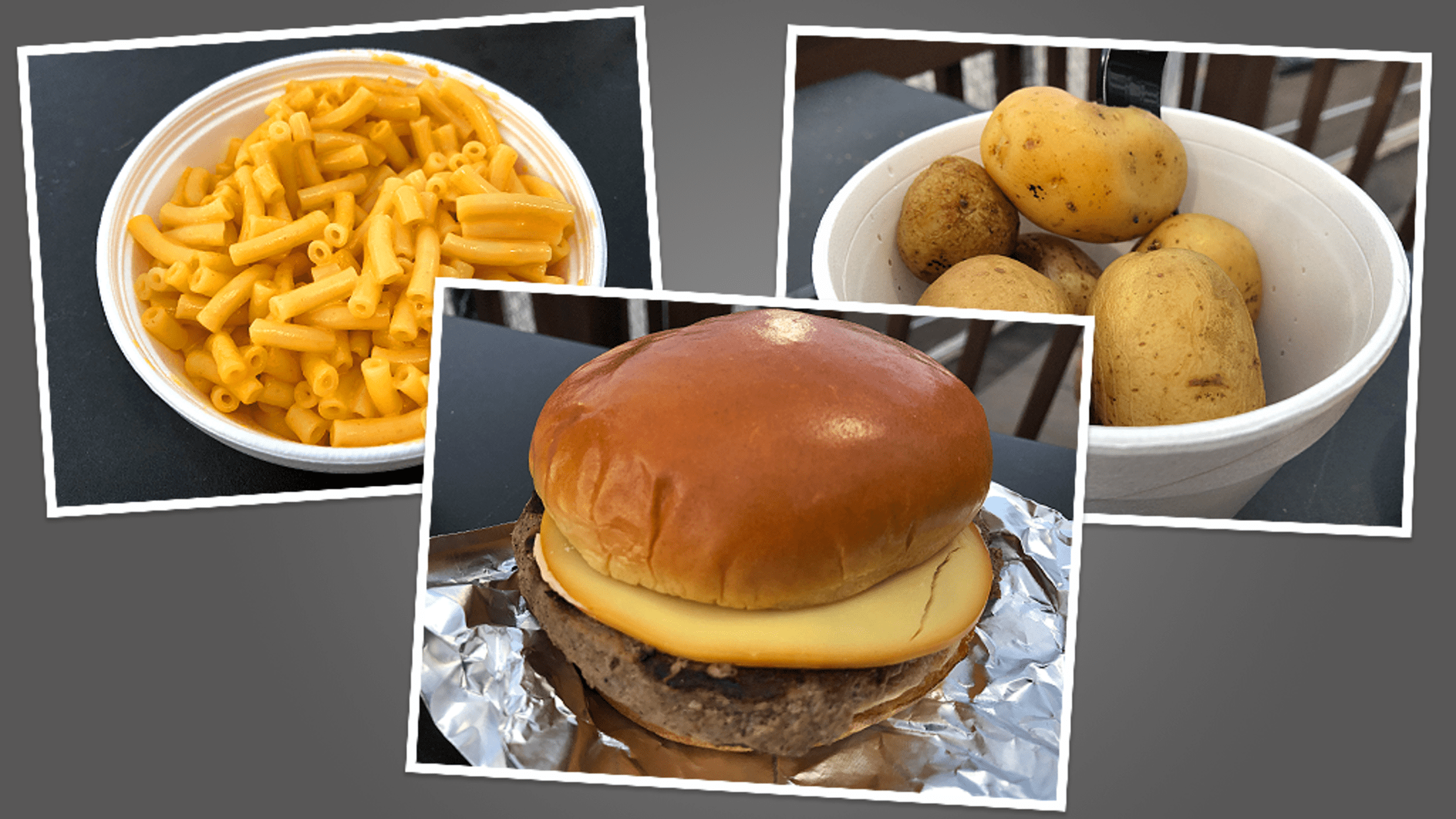 Tom Ando knows food. Tom, a Buffalo, New York native who now lives across the border in Fort Erie, Ontario, has experience as a food and beverage manager in a variety of professional sports settings. He currently handles club-level concessions at the Buffalo Sabres' home of KeyBank Center; this job followed
On the Road: Shagging in Hagerstown
Suns co-owner Dahbura found 'key to happiness' on field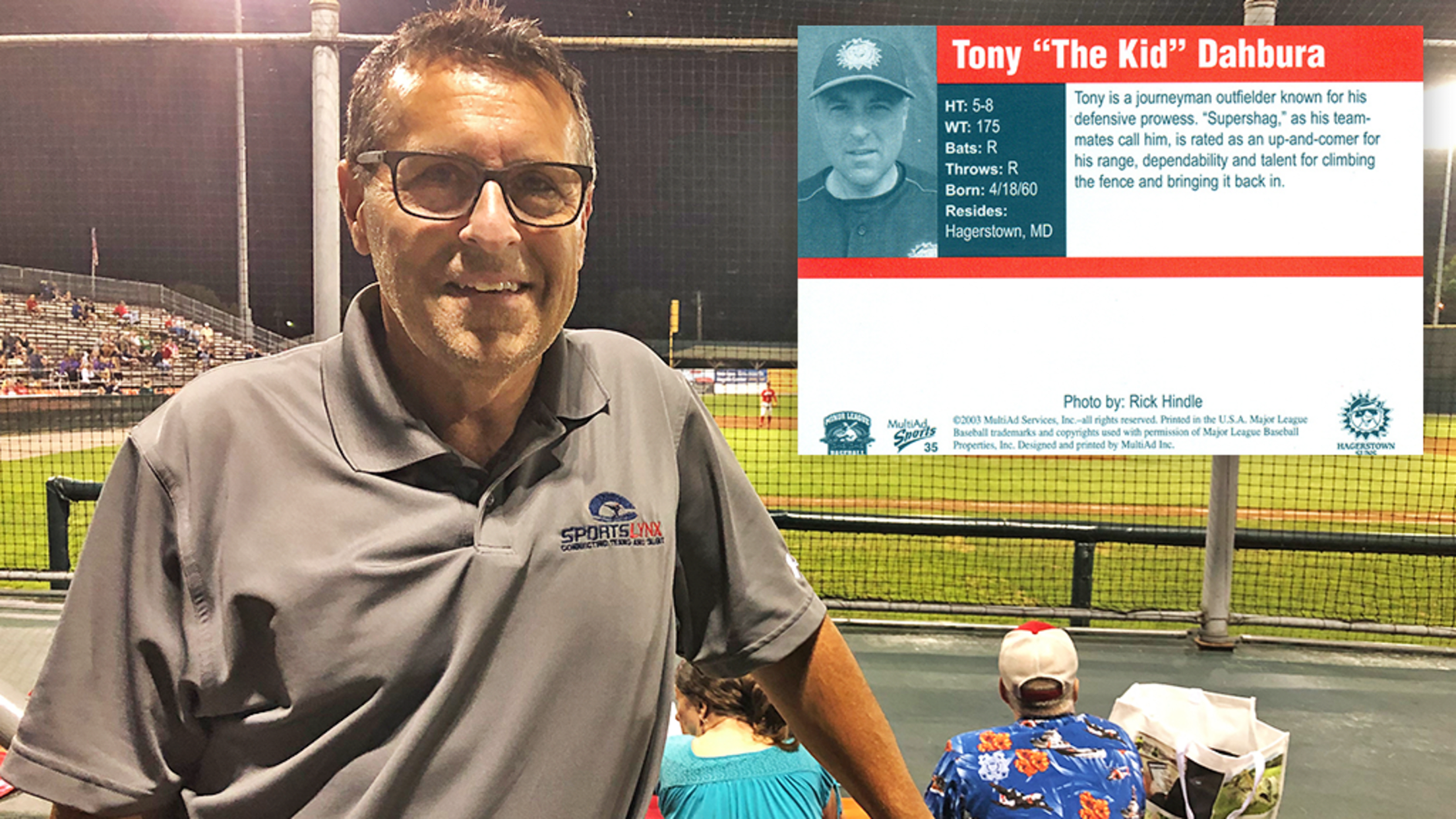 Hagerstown Suns co-owner Tony Dahbura holds a prestigious position at Johns Hopkins University, assists with his family's printing and commercial real estate businesses and freelances as a data analytics consultant. He's a man of many hats and thus goes by many names, be it Dr. Dahbura, Tony or his given