Braves four-run rally in ninth sinks Blue Wahoos
Moore goes 3-for-5 with a two-run double in ninth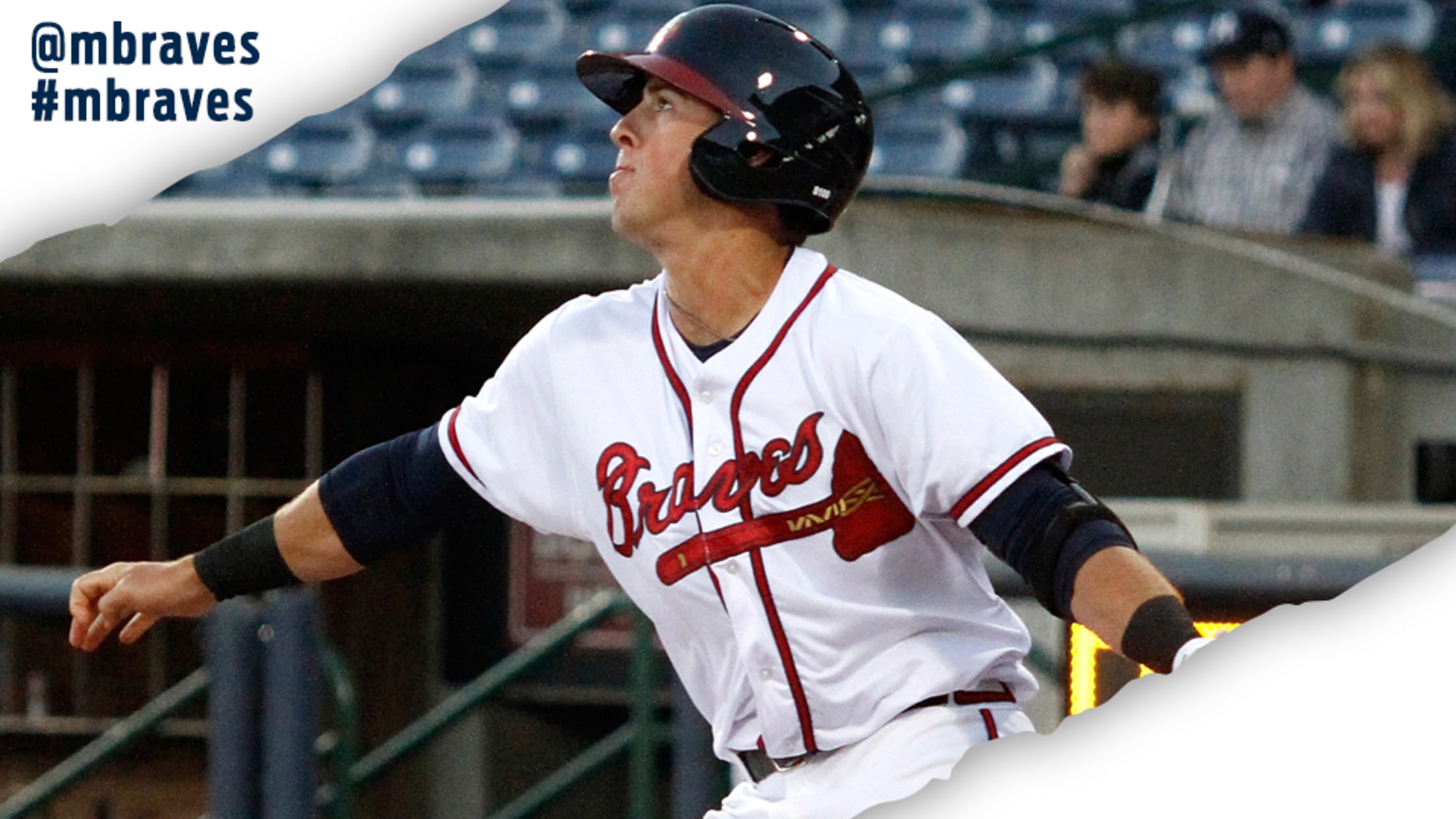 PENSACOLA, FL -- Mississippi came from behind to defeat Pensacola 5-2, scoring all five runs in the final two frames to win the second consecutive game in the series and the fourth straight over the Blue Wahoos dating back to the final two games of the last series at Trustmark
PENSACOLA, FL -- Mississippi came from behind to defeat Pensacola 5-2, scoring all five runs in the final two frames to win the second consecutive game in the series and the fourth straight over the Blue Wahoos dating back to the final two games of the last series at Trustmark Park.
Neither starting pitcher gave up an earned run. Keury Mella pitched six shutout innings for Pensacola while Mississippi's Mike Soroka gave up two unearned runs in six innings of work.
Pensacola (28-34, 68-64) scored an unearned run in the first when Gabriel Guerrero reached on a fielding error by Austin Riley. He advanced to second on Josh Vanmeter's walk and scored on a single by Gavin LaValley.
A second unearned run crossed the plate for the Blue Wahoos in the sixth when Jonathan Reynoso reached on another error by Riley. Reynoso stole second and scored on a sacrifice bunt by Blake Trahan, giving Pensacola a 2-0 lead after six.
Mississippi (20-40, 54-76) finally broke up the shutout in the eighth with a one-out single by Dylan Moore. Riley walked before Jared James hit into a fielder's choice with Riley being forced out at second and Moore taking third. Travis Demeritte then singled, plating Moore to cut Pensacola's lead to 2-1.
With two outs in the top of the ninth, Alex Jackson reached on a pinch-hit single to keep the game alive, and Connor Lien entered the game as a pinch runner. Keith Curcio drew a walk, putting runners at first and second. On an 0-2 count, Moore then hit a long drive deep into right-center to score both Lien and Curcio and give the M-Braves a 3-2 lead. Moore later scored on Riley's single. James also singled, allowing Riley to take third and then score the final run on a wild pitch to make it 5-2.
Soroka started for Mississippi and turned in another quality start, but didn't factor in the decision. He pitched six innings, allowing two runs, both unearned, on six hits while walking two and striking out three. Corbin Clouse picked up his second win with two shutout innings, allowing two hits with two strikeouts. Josh Graham tossed the ninth and after a lead-off double, retired the next three batters with a strikeout to earn the save.
Game three of the five game series at Blue Wahoos Stadium is scheduled for Monday at 6:35 PM. Mississippi sends LHP Tyler Pike (0-8, 4.87) to the mound. Pensacola counters with RHP Austin Ross ((7-0, 1.81).
Mississippi (20-40, 54-76) 5R 10H 2E
Pensacola (28-34, 68-64) 2R 9H 1E
Win: Corbin Clouse (2-3)
Loss: Carlos González (1-5)
Save: Josh Graham (2)
Time: 3:08
Atten: 4,669