From McCann to Franco, 142 M-Braves have gone on to make their MLB debut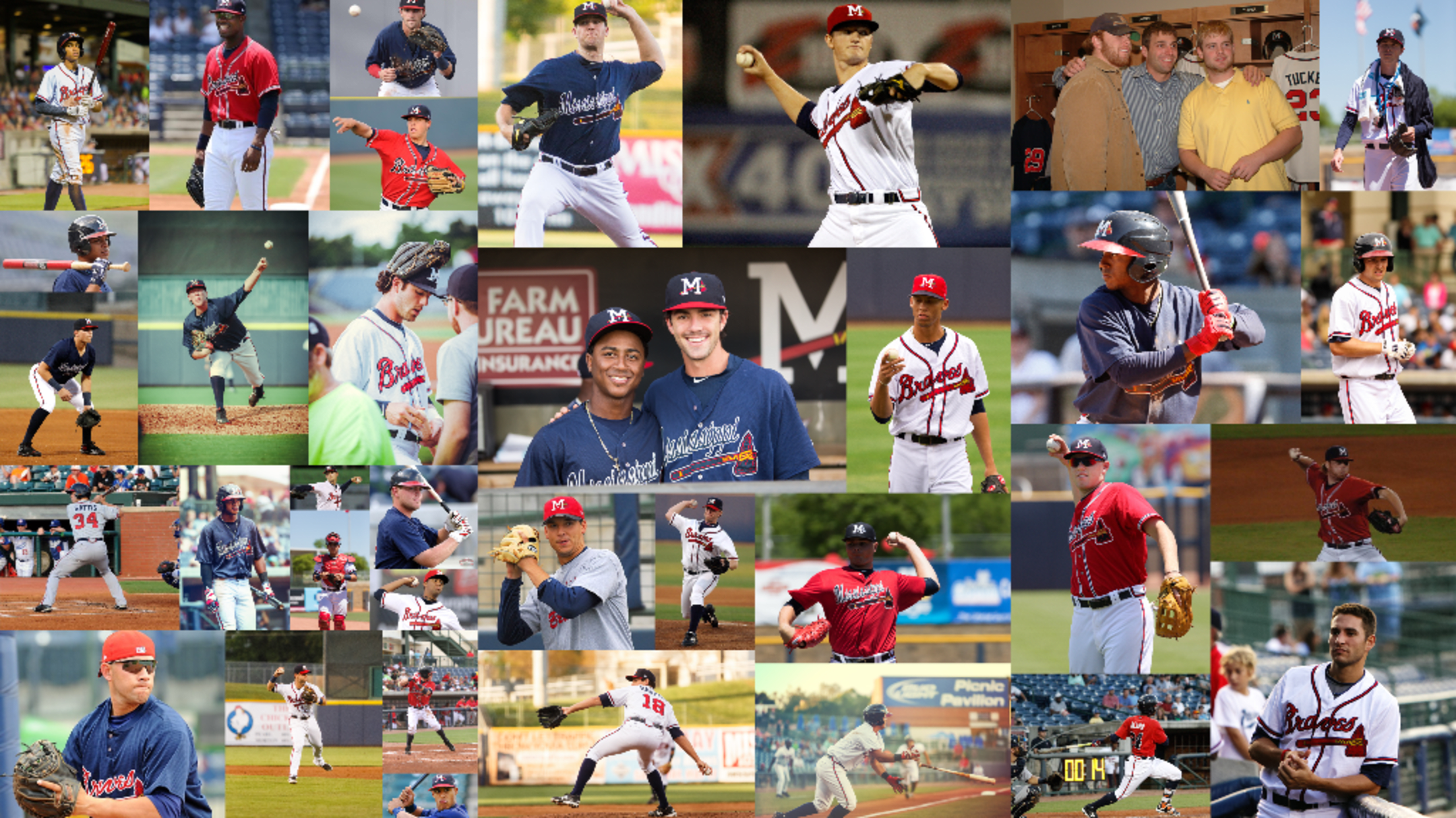 From catcher Brian McCann on June 10, 2005, to pitcher Enderson Franco on September 18, 2019, there have been 142 players that have worn an M-Braves uniform and gone on to make their Major League debuts. That's an average of 9.5 per season over the first 15 years of the
From catcher Brian McCann on June 10, 2005, to pitcher Enderson Franco on September 18, 2019, there have been 142 players that have worn an M-Braves uniform and gone on to make their Major League debuts. That's an average of 9.5 per season over the first 15 years of the franchise. Yes, MLB debuts are mostly a foregone conclusion in Double-A baseball from some of its players, but since the franchise moved to Pearl in 2005, these "Baby Braves" have given fans some very memorable debuts.
VIEW M-BRAVES TO "THE SHOW" PAGE
This new interactive page displays each player that made an MLB debut after being an M-Brave - how old they were, and how that debut turned out. Of those 142 trips to "The Show," almost 80% of them have come with Atlanta. In 2019, eleven M-Braves alums made their big league debuts, with 6-of-11 coming with franchises other than the Braves.
FIve former M-Braves homered in their MLB debuts and twelve earned wins on the mound. Jeff Francoeur was third M-Brave alum to debut in the majors on July 7, 2005, at the age of 21. The young star went 1-for-4 with a home run and three RBI in his debut. The three-run homer came against Chicago Cubs' left-hander Glendon Rusch in the eighth inning. Francoeur's big blast came roughly a month after McCann's two-hit debut on June 10 and then Blaine Boyer's appearance two days later. The 2005 Atlanta club marked the first time any MLB team made the postseason with more than four rookies whom each had more than 100 at-bats (Wilson Betemit, McCann, Pete Orr, Ryan Langerhans, Francoeur). McCann, Francoeur, and pitcher Kyle Davies all grew up in the suburbs of Atlanta. The large number of rookies to debut in 2005 was nicknamed the "Baby Braves" by fans and became an Atlanta-area sensation, helping to lead the club to a record of 90-72.
Jordan Schafer homered in his very first at-bat off Philadelphia's Brett Myers on April 5, 2009. The next season, a 20-year-old Jason Heyward smashed a three-run homer in his first at-bat on Opening Day, April 5, 2010, off his current team, the Cubs, and off big right-hander Carlos Zambrano, in a massive first inning and 16-5 win for the Braves at Turner Field. The home run came minutes after catching the ceremonial first pitch from Hank Aaron. Heyward, the No. 1 overall pick in the 2007 Draft, had sky-high expectations entering the season.
26-year-old Evan Gattis was the first to debut in 2013 after making the team's Opening Day roster, Gattis picked up playing time with Brian McCann on the disabled list, Gattis won the National League Rookie of the Month Award for both April and May that season. He became the Braves' primary catcher in 2014 but was traded to the Astros before the 2015 season.
The 2018 season became a historic season for the Braves in terms of young starting pitchers being successful right out of the gate. Mike Soroka, Kolby Allard, Touki Toussaint, and Bryse Wilson all won their MLB debuts in starts. Toussaint became the first Haitian player in Major League Baseball history to win a game as the pitcher. At 20 years and 243 days old, Wilson became the youngest player to appear in an MLB game in 2018 as well as the youngest player in MLB history to win his debut in a 1-0 game. Wilson was the third 20-year-old starter to debut for the Braves in 2018, joining Soroka and Allard. The Braves became the second team in 110 years to have four rookie starters win their debuts.
At 20 years and 100 days, Julio Teheran became the youngest former M-Brave to make his MLB debut on May 7, 2011, against the Philadelphia Phillies on the road. That was just 40 days older than Steve Avery was when he made his debut in 1990. Teheran suffered the loss by giving up three earned runs on four hits with two walks and a strikeout.
The oldest M-Brave alum to make his MLB debut was J.C. Boscan on October 1, 2010 at 30 years and 279 days. Boscan walked to load the bases in his first major league plate appearance during the ninth inning against the Philadelphia Phillies and scored on a double by Derrek Lee, who was the next batter. That was his only plate appearance of the season. The only other 30+-year-old on the list occurred this past season when freshly turned 30-year-old Ryne Harper made his big league debut for the Minnesota Twins, facing the Cleveland Indians on March 31, 2019, with a scoreless inning of relief.
Who's next? We'll regroup this time next year.