Youth Baseball Camp Open for Registration
Baseball camp to be held June 27-28 at Trustmark Park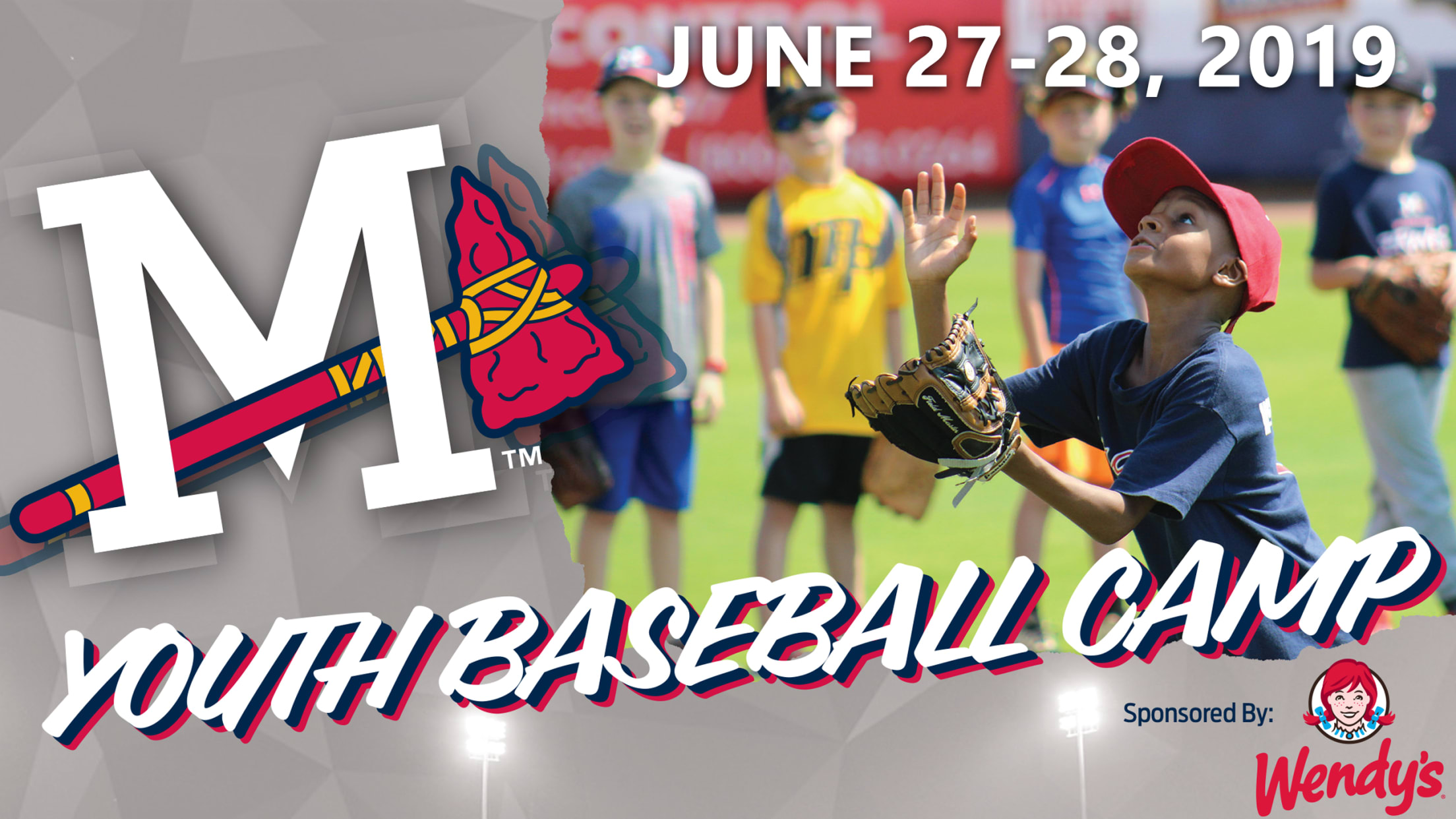 PEARL, MS - The annual Mississippi Braves Baseball Camp, presented by Wendy's, is scheduled for Thursday, June 27 and Friday, June 28 at Trustmark Park. The two-day event will once again take place from 9:30 am to 1:00 pm each day and offers boys and girls between the ages of 5
PEARL, MS - The annual Mississippi Braves Baseball Camp, presented by Wendy's, is scheduled for Thursday, June 27 and Friday, June 28 at Trustmark Park. The two-day event will once again take place from 9:30 am to 1:00 pm each day and offers boys and girls between the ages of 5 and 14 the opportunity to work with professional baseball players and the M-Braves staff.
The cost of the camp is $100 per child or $75 for 2019 M-Braves season ticket holders. All participants must pre-register. Each camper receives individualized instruction on the fundamentals of baseball, a Mississippi Braves hat and other goodies, as well as a certificate of achievement at the completion of camp. Lunch will be served daily at approximately noon. Campers will also receive two tickets to three Mississippi Braves games, June 27-29 vs. Jackson (TN).

On the final day of camp, participants may obtain autographs from Mississippi Braves players and staff during an organized autograph session. Due to limited space, the camp is limited to 200 participants and is on a first-come, first served basis. Each camper is required to bring his or her own glove. For more information, call 888-BRAVES4 or click the link below for the registration form.