PaddleHeads Offense Leads Charge to Fourth Straight Win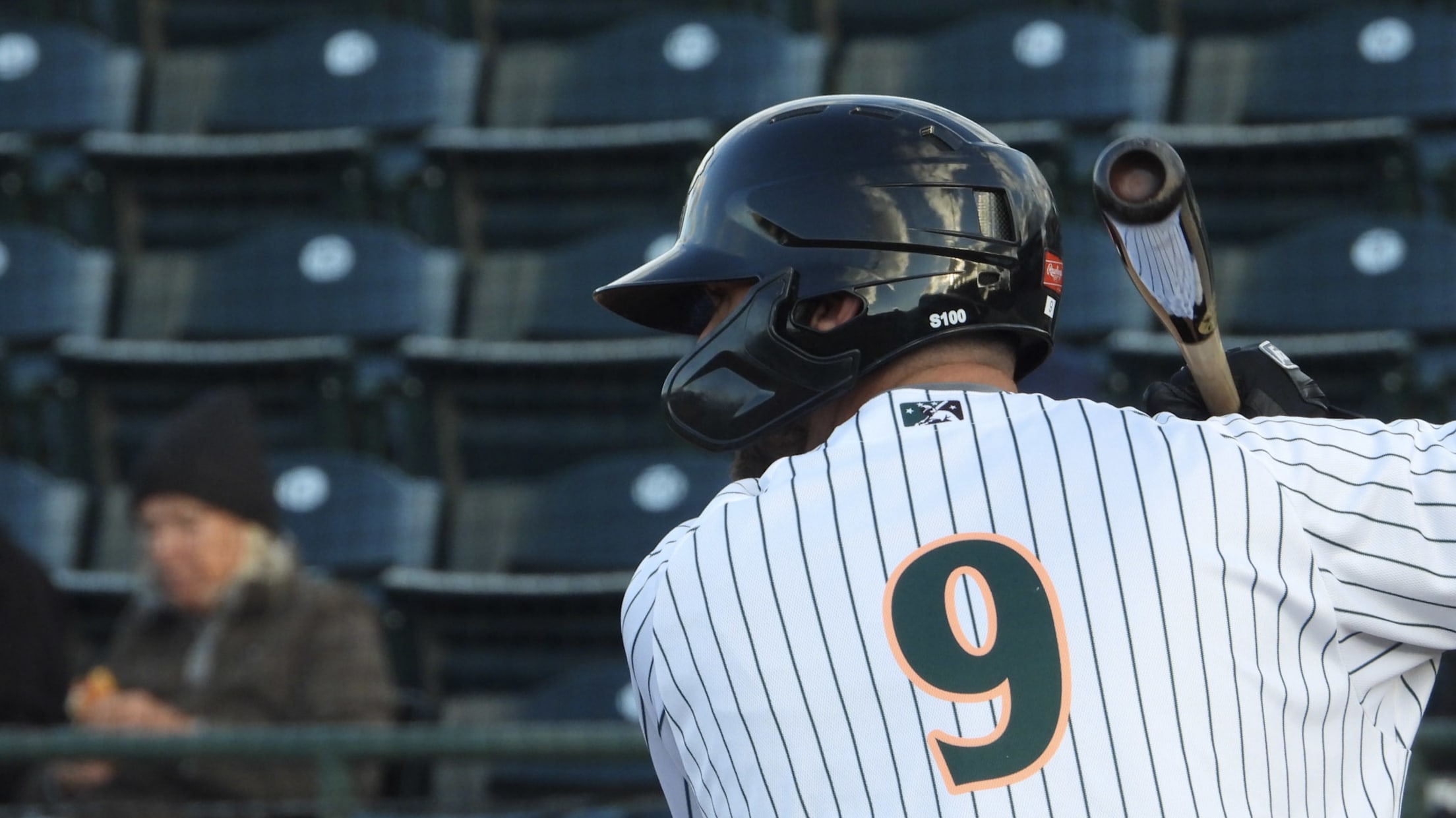 Missoula, MT. – Zach Almond came into the opening game of a three-game series on Saturday night on a roll at the plate to put it lightly. Almond came into the game having recorded three hits in each of his last four games. That trend would continue for Almond on
Missoula, MT. – Zach Almond came into the opening game of a three-game series on Saturday night on a roll at the plate to put it lightly. Almond came into the game having recorded three hits in each of his last four games. That trend would continue for Almond on this night, but these four hits would have a completely new meaning as the North Carolina native would hit for the cycle in a 17-8 victory for the PaddleHeads over the Boise Hawks.
Almond came to the plate in the sixth inning needing only a triple to complete the cycle. A towering fly ball hit off the bat of Almond into the deepest part of the ballpark in right center field would send the North Carolina racing to third and cement his place in PaddleHeads history. On a night that honored the legacy of Osprey baseball, Almond was thrilled to have the opportunity to accomplish this rare feat as a member of the PaddleHeads.
"It did not click into my mind that I was a triple short of the cycle until an inning or so after I homered in the third," Almond said. "I knew I probably would have to hit it to the 409 sign in right center to have a shot at a triple, and luckily I did. I was so happy to learn I would be coming back to Missoula. I love this beautiful park, and all the support of the fans. Baseball is a tough game and I just play to have fun."
Almond would not be alone offensively as seven other batters in the PaddleHeads order would finish with at least two hits in the game to continue the offense's torrid pace. Over Missoula's last four games against the Hawks, the PaddleHeads have outscored Boise 68-24 in the process. Missoula is averaging 17 runs per game over that span.
Missoula (11-2) will look to make it five in a row over the Hawks (3-10) Sunday in a late afternoon affair. First pitch is scheduled for 5:05 p.m. on ESPN Missoula 102.9 F.M.
Join the PaddleHeads at the ballpark on Sunday for 406 Family Fun Day. Thanks to our friends at ATG Cognizant, and Eagle 93, Children under the age of 10 (along with an accompanying adult) will be admitted into the game free of charge. Get your tickets now at www.gopaddleheads.com.
With the PaddleHeads season now underway, our 'Adopt A PaddleHead' host family program is still in need of families that would potentially be in interested in housing a player or coach for the 2021 season. Families are encouraged to contact the front office at (406) 543- 3300 with any questions. To apply for our host family program please email [email protected].
To Stay up to date on all the latest on the PaddleHeads on social media, visit gopaddleheads.com.