American Cancer Society Jersey Auction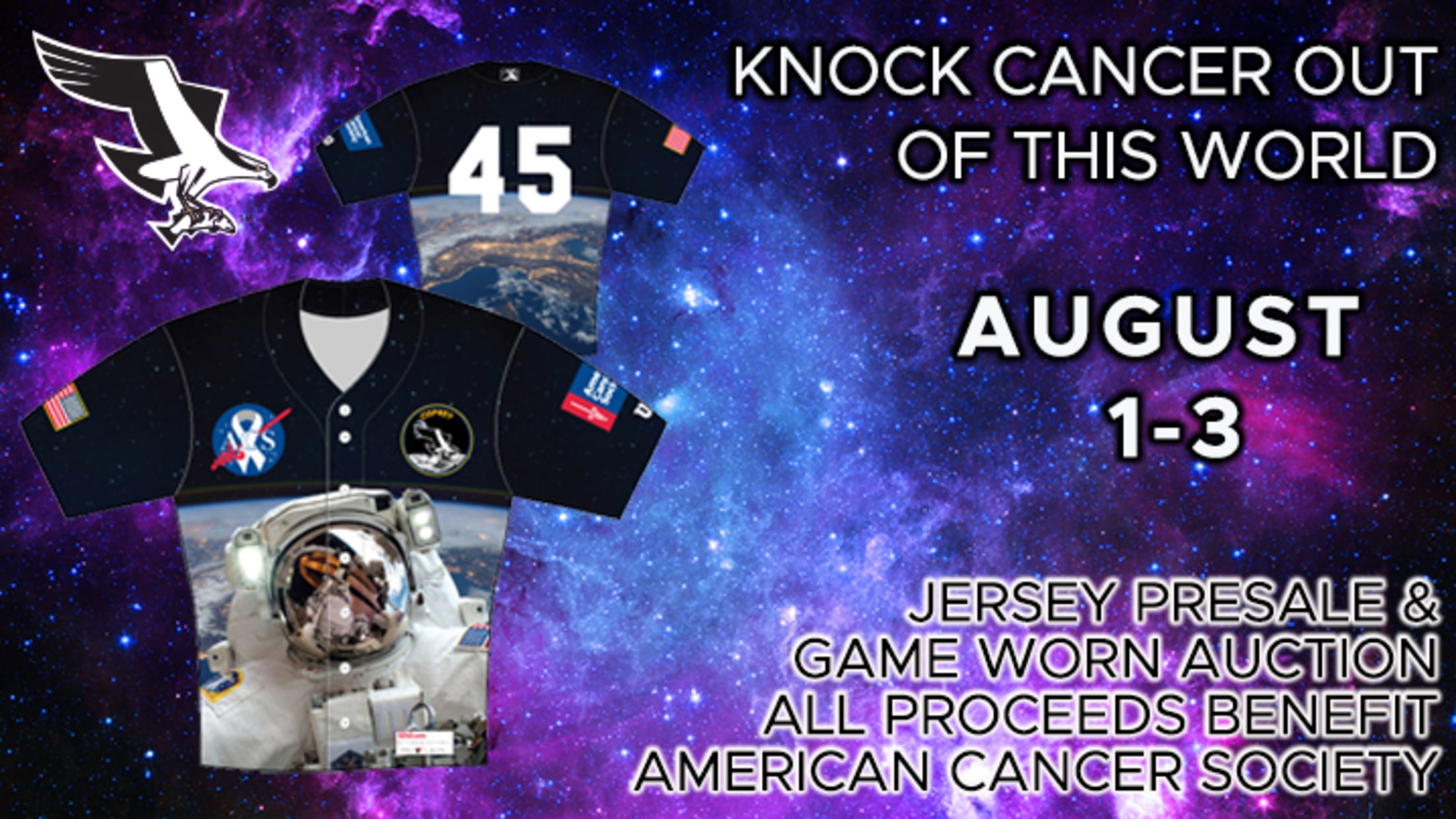 In celebration of the 50th anniversary of the moon landing - the Osprey will dawn these spectaular jerseys August 1, 2 and 3 - culminating in a "passing of the jersey" post game to the auction winner!All proceeds benefit the American Cancer Society as we attempt to Knock Cancer out
In celebration of the 50th anniversary of the moon landing - the Osprey will dawn these spectaular jerseys August 1, 2 and 3 - culminating in a "passing of the jersey" post game to the auction winner!
All proceeds benefit the American Cancer Society as we attempt to Knock Cancer out of this World!
ONLINE AUCTION IS CLOSED.
Auction Concluded - All Online winners will be contacted by an ACS representative to collect payment.