Dodgers Battle Back but Fall in El Paso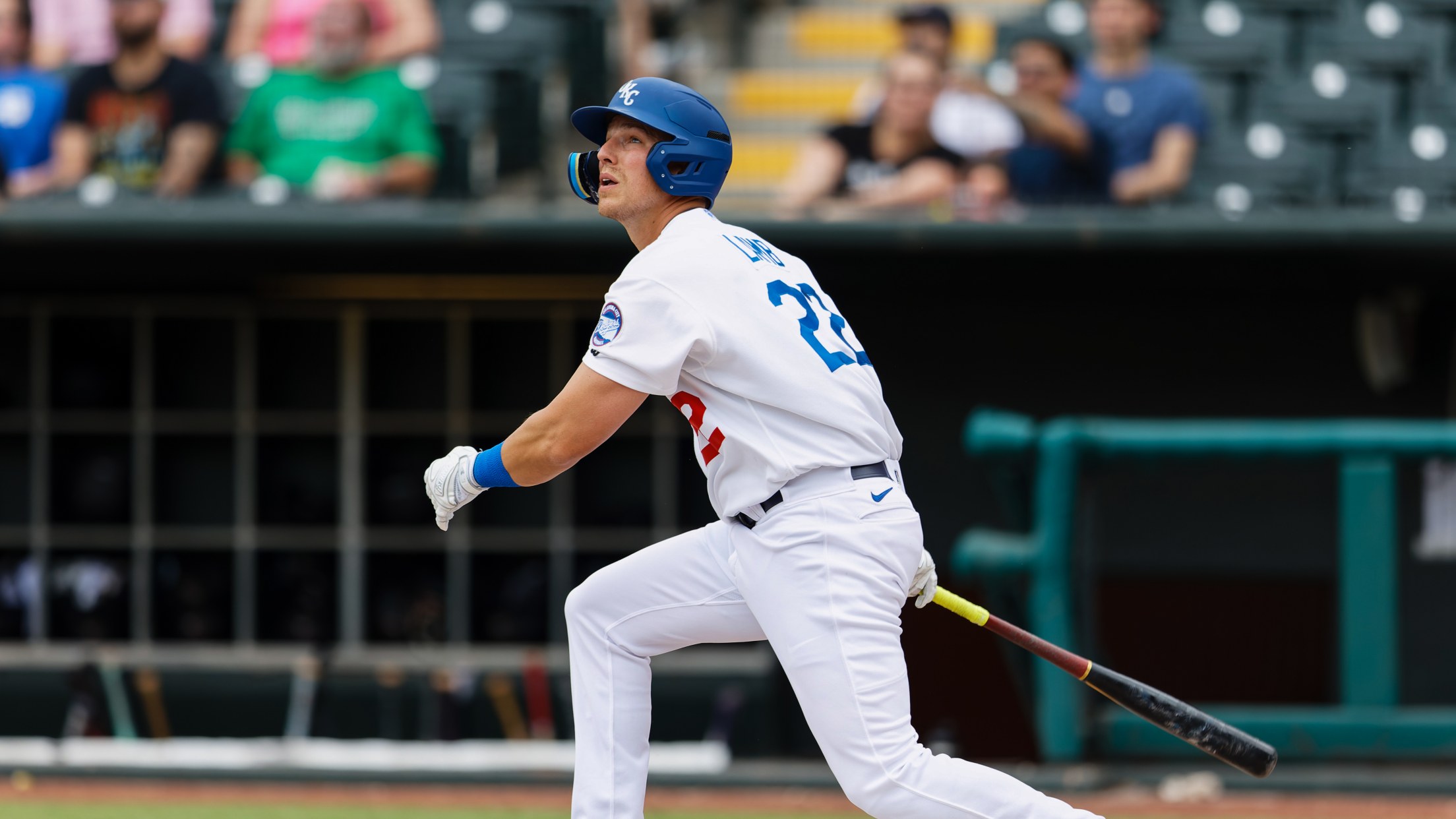 Jake Lamb homered in a third straight game Tuesday (Eddie Kelly/ProLook Photos)
El Paso Chihuahuas – 13 Oklahoma City Dodgers – 11 Tuesday, April 12, 2022 – Southwest University Park – El Paso, Texas Game Summary: The Oklahoma City Dodgers dug out of an eight-run hole to come back and tie the game, but a four-run bottom of the eighth by El
El Paso Chihuahuas – 13
Oklahoma City Dodgers – 11
Tuesday, April 12, 2022 – Southwest University Park – El Paso, Texas
*Game Summary: *The Oklahoma City Dodgers dug out of an eight-run hole to come back and tie the game, but a four-run bottom of the eighth by El Paso Chihuahuas proved to be the difference in a 13-11 defeat Tuesday night at Southwest University Park in Chihuahuas' home opener. El Paso (4-3) scored seven runs with two outs in the third inning to take a 9-1 lead. The Dodgers (5-2) responded with six runs in their next at-bat to cut the deficit to 9-7. A Miguel Vargas RBI single in the sixth pulled the Dodgers within one before Jake Lamb tied the game with a home run in the eighth inning. However, El Paso shot back with four runs in the bottom of the eighth inning, including a three-run homer by Brent Rooker. Ryan Noda connected on a two-run homer in the ninth, but the Dodgers were unable to get any closer.
Of Note:
-The Dodgers' early season four-game wins streak came to an end with Tuesday's loss. OKC is now 14-10 in road openers during the team's Bricktown era but has now lost three straight and four of the last five.
-The Dodgers offense stayed hot and has now scored at least 11 runs in three straight games (35 runs total) and at least eight runs in four straight games (43 runs total). The team has also tallied at least 11 hits in four straight games, totaling 55 hits during the stretch, with 25 extra-base hits.
-El Paso scored nine runs within the first three innings, including seven runs with two outs in the third inning. The Dodgers did not yield more than six runs in each of their first six games of the season against Albuquerque. The seven-run third inning matched the highest-scoring inning by an opponent against OKC in 2021 was the highest scoring inning by an opponent since July 25, 20c21 versus Sugar Land. OKC had not allowed a homer with a runner on base to start the season until the Chihuahuas hit two three-run homers Tuesday.
Zach McKinstry homered on the first pitch of the second inning, collecting his first home run of the season. The reigning PCL Player of the Week finished 1-for-4 with a walk extended his hitting streak and RBI streak to six straight games, during which he's gone 12-for-26 with a home run, three triples, three doubles and nine RBI.
-Jake Lamb homered in a third straight game and finished 2-for-5 with two RBI. After a 1-for-15 start, Lamb is 5-for-12 with three homers and three walks over the last three games.
-Miguel Vargas tallied his second consecutive three-hit game, going 3-for-4 with a triple, two RBI and a walk. In his first six Triple-A games, Vargas is 9-for-26 (.346) with three extra-base hits and six RBI. Over the last two games he's gone 6-for-9 with four RBI.
-Ryan Noda hit a two-run homer in the ninth inning and has now hit three homers in his last two games. On Tuesday he went 2-for-4 with a walk and has now reached base in 14 of his last 19 plate appearances.
-Kevin Pillar notched a season-high three hits, falling a home run shy of the cycle. Pillar reached base in each of his first four plate appearances, including a two-run double during the team's fourth-inning rally.
-The Dodgers added two more triples Tuesday, with one each by Kevin Pillar and Miguel Vargas. The Dodgers have now hit seven triples over the last four games.
What's Next: The Dodgers continue their series Wednesday night in El Paso with a first pitch scheduled for 7:35 p.m. CT. Live radio coverage of each OKC Dodgers game begins 15 minutes before first pitch on AM 1340 "The Game," 1340thegame.com and through the free iHeartRadio or MiLB First Pitch apps. All OKC Dodgers games are also available streamed live on MiLB.TV with a subscription.