Postgame Notes - May 8, 2021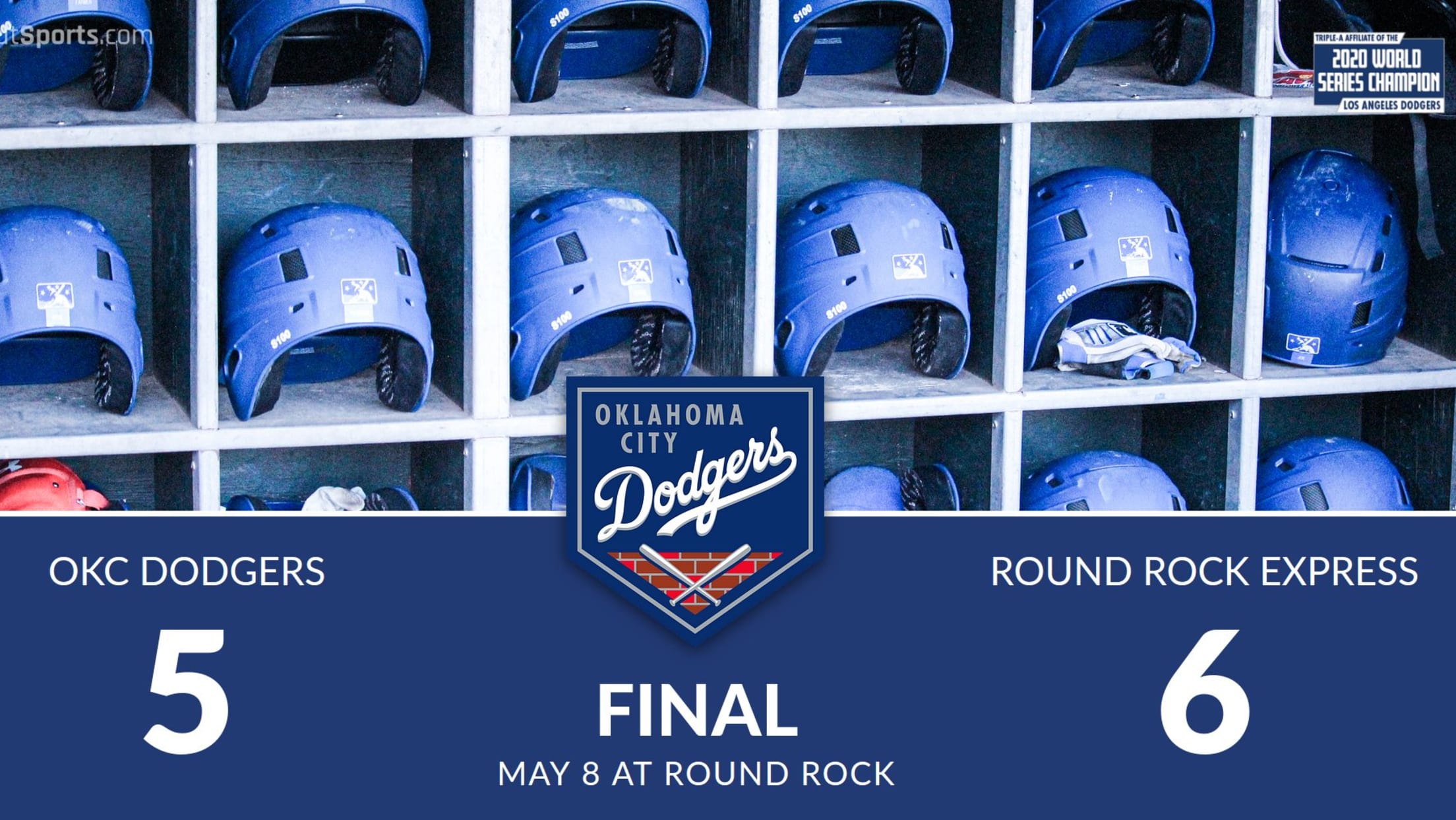 Game Summary: The Oklahoma City Dodgers took an early two-run lead, but the Round Rock Express continued to show off its power, slugging four more homers in a 6-5 victory Saturday night. After trailing, 3-1, the Express tallied five unanswered runs to take a 6-3 lead. The Dodgers pulled within
Game Summary: The Oklahoma City Dodgers took an early two-run lead, but the Round Rock Express continued to show off its power, slugging four more homers in a 6-5 victory Saturday night. After trailing, 3-1, the Express tallied five unanswered runs to take a 6-3 lead. The Dodgers pulled within one run in the eighth inning, but left the tying run at third base and go-ahead run at second base to end the frame. Carlos Asuaje led the OKC offense with a two-run homer and a total of three RBI.
Of Note:
-OKC fell to 0-3 for just the third time in the team's Bricktown era (since 1998), joining the 2005 and 2017 teams.
-The Dodgers took their first lead of the series on Asuaje's two-run homer in the second inning – an opposite-field blast to left field.
-Omar Estévez started in center field, marking the first game of his career in the outfield. He recorded two putouts in the game as well as an assist after throwing out Yonny Hernandez at second base in the fourth inning.
-Cristian Santana made his season debut, coming off the bench for an injured Matt Davidson in the third inning. He hit a double on the first pitch he saw in the 2021 season and finished 2-for-3.
-The Express hit four more home runs Saturday and scored each of their first five runs on homers. Curtis Terry went deep in both the second and fourth innings, and he and Carl Chester combined to go back-to-back to tie the game at 3-3 in the fourth inning. Elier Hernandez then put Round Rock ahead for good with a two-run blast in the fifth inning. The Express have now hit 11 home runs over the first three games of the series.
-Round Rock went 6-for-7 on stolen base attempts and tied its franchise record for most steals in one game.
What's Next: The Dodgers play their first day game of the 2021 season when they meet the Express for a Mother's Day matinee at 1:05 p.m. Sunday. Live radio coverage of each OKC Dodgers game begins 15 minutes before first pitch on AM 1340 "The Game," 1340thegame.com and through the free iHeartRadio or MiLB First Pitch apps. All OKC Dodgers games are also available streamed live on MiLB.TV with a subscription.