Postgame Notes - May 9, 2021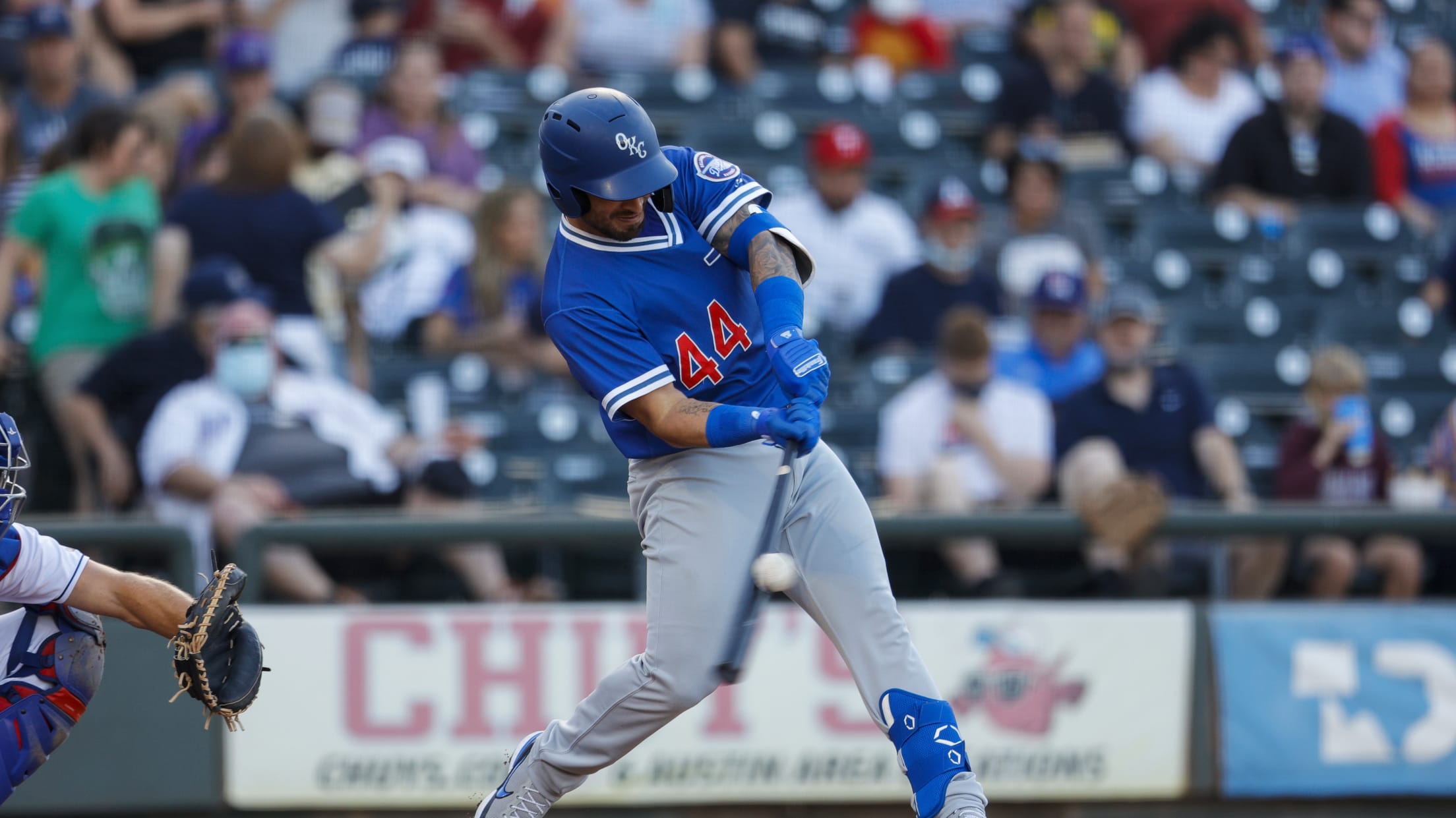 Rangel Ravelo went 2-for-4 with his first home run. (Eddie Kelly/ProLook Photos)
Game Summary: The Round Rock Express took a three-run lead three batters in the bottom of the first inning and never led by less than two runs for the remainder of the game, sending the Oklahoma City Dodgers to a 6-3 defeat on Mother's Day afternoon at Dell Diamond. The
Game Summary: The Round Rock Express took a three-run lead three batters in the bottom of the first inning and never led by less than two runs for the remainder of the game, sending the Oklahoma City Dodgers to a 6-3 defeat on Mother's Day afternoon at Dell Diamond. The Dodgers were held to one run through the first seven innings, mostly in part due to a strong six-inning start by Sam Gaviglio. Rangel Ravelo and Andy Burns connected on the team's first back-to-back home runs in the eighth inning to cut the deficit to three, but the Dodgers were unable to threaten again after that.
Of Note:
-OKC fell to 0-4 for the first time in the team's Bricktown era (since 1998). The other teams to begin 0-3 (2005 and 2017) each won their fourth game of the season and ultimately ended up with winning records for the year.
-This is just the second time since OKC and Round Rock began playing each in 2005 that OKC has lost four straight games within the same series at Dell Diamond. The only other instance occurred during a four-game sweep May 1-4, 2006. The Dodgers are now 2-10 in their last 12 games in central Texas.
-The back-to-back homers in the eighth inning by Ravelo and Burns occurred within four pitches against Demarcus Evans. It was the first home run of the season for both batters.
-The Express started the bottom of the first inning with three straight extra-base hits. Delino Deshields and Anderson Tejeda both doubled before Jason Martin hit a two-run homer.
-Gaviglio tied his career high with nine strikeouts. He had struck out nine batters three times prior during his 10-year pro career, with Sunday being the first instance since 2015 with Triple-A Tacoma. He allowed one unearned run and three singles over six innings.
-Round Rock went 4-for-6 with runners in scoring position while the Dodgers were 0-for-6. Through the first four games of the season, OKC is 3-for-28 with RISP.
-Due to various injuries and not being able to add additional players prior to game time, the Dodgers had to bat the pitcher in a game played under American League rules.
What's Next: The Dodgers look to rebound Monday night when they meet the Express at 7:05 p.m. Live radio coverage of each OKC Dodgers game begins 15 minutes before first pitch on AM 1340 "The Game," 1340thegame.com and through the free iHeartRadio or MiLB First Pitch apps. All OKC Dodgers games are also available streamed live on MiLB.TV with a subscription.