Bees Sting Dodgers in Extra Innings, 5-4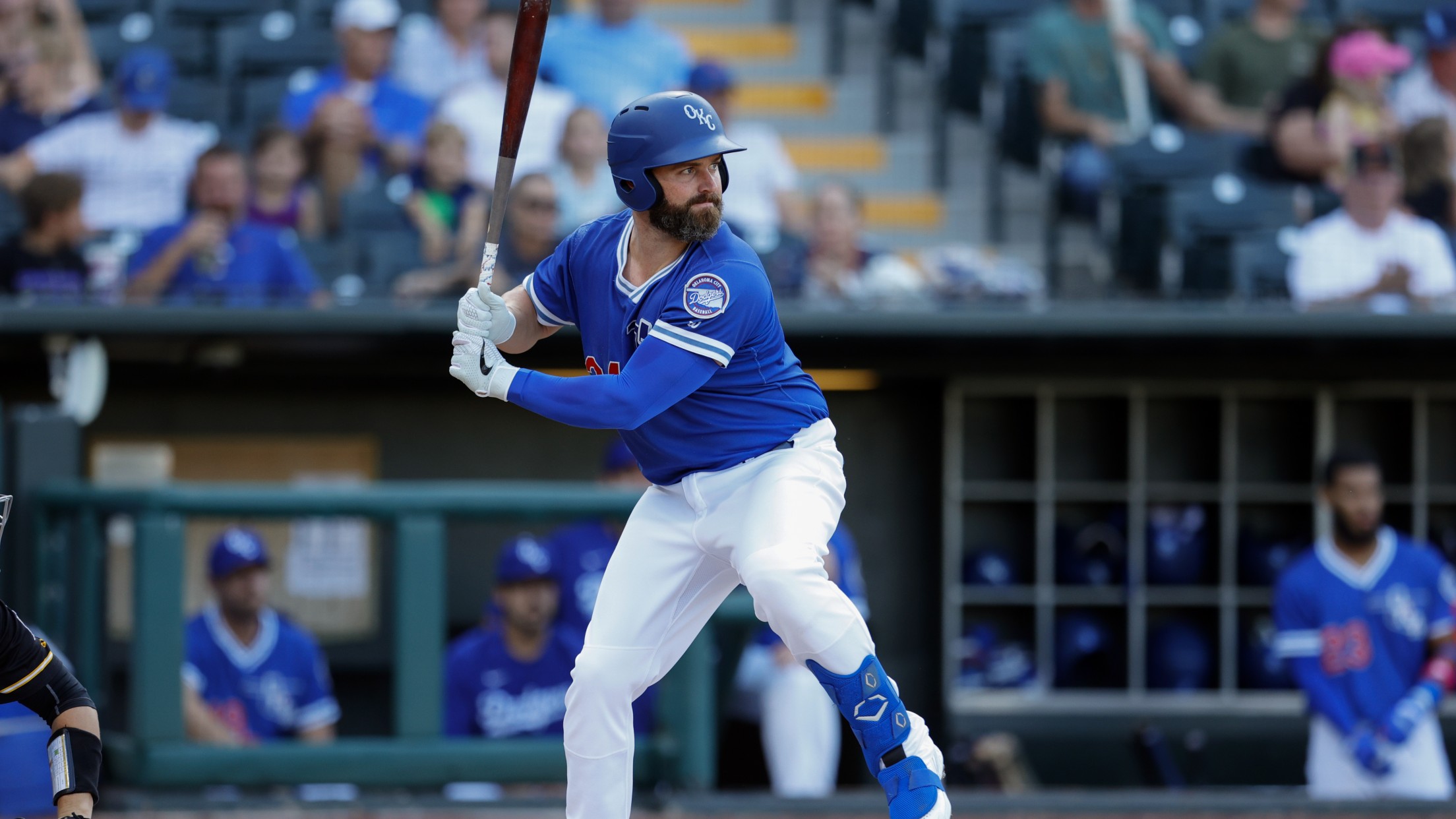 (Eddie Kelly / ProLook Photos)
Salt Lake – 5 OKC Dodgers – 4 (10 Innings) Monday, July 5, 2021 – Chickasaw Bricktown Ballpark – Oklahoma City, Okla. Game Summary: The Salt Lake Bees scored a run in the top of the 10th inning to break a tie and send the Oklahoma City Dodgers to a
Salt Lake – 5
OKC Dodgers – 4
(10 Innings)
Monday, July 5, 2021 – Chickasaw Bricktown Ballpark – Oklahoma City, Okla.
Game Summary: The Salt Lake Bees scored a run in the top of the 10th inning to break a tie and send the Oklahoma City Dodgers to a 5-4 loss Monday night at Chickasaw Bricktown Ballpark. Brennon Lund's RBI single scored designated runner Michael Stefanic, who started the inning on second base. In the bottom of the 10th inning, OKC (28-25) had a chance to even the score when Carlos Asuaje hit into a fielder's choice but designated runner Andy Burns was called out on a play at home plate for the second out of the inning. Omar Estévez followed with a single before Bees pitcher Jake Petricka got Drew Avans to ground out to end the game. The Dodgers had fought back to tie the game twice earlier in the night. The Bees (25-27) took a quick 3-0 lead in the first inning on a home run. In the third inning, Sheldon Neuse's RBI single and Matt Davidson's RBI double cut Salt Lake's lead to 3-2. Zach Reks' RBI double in the fifth inning tied the game, 3-3. But Matt Thaiss quickly put the Bees back in front with a solo homer to lead off the sixth inning. The Dodgers later drew three straight walks to load the bases in the bottom of the ninth inning with one out before Davidson hit into a fielder's choice to bring in the game-tying run. Burns followed and lined a ball into center field, but Salt Lake's Jon Jay made a diving catch for the final out to send the game to extra innings.
Of Note:
-Monday marked the fourth extra-inning game of the season for the OKC Dodgers and their second extra-inning of the season at Chickasaw Bricktown Ballpark. With the loss, the Dodgers fell to 1-3 in extra-inning games.
-Zach Reks added to his team-leading totals with his 16th double and 48th hit of the season with the OKC Dodgers, connecting on a RBI double in the fifth inning to tie the game, 3-3. He has now reached base in 36 of his 38 starts this season, including 23 of the last 24. He entered the game ranked among Triple-A West top-10 league leaders in doubles (T-5th, 15), OBP (7th, .421), OPS (10th, .990) and AVG (10th, .322).
-The Dodgers suffered their third loss in four games and now trail the Bees, 3-2, in the six-game series between the teams. OKC fell to 11-12 at Chickasaw Bricktown Ballpark this season.
-The Dodgers finished with 12 hits in the loss for their highest hit total in 11 games and most hits in a game since registering 13 hits June 22 at Round Rock. Four of OKC's hits went for extra bases and the Dodgers now have nine extra-base hits over the last two games after being held to one extra-base hit in the two previous games…Monday was just the third time this season the Dodgers lost when outhitting their opponent. OKC outhit the Bees, 12-6, and fell to 19-3 in games in which they outhit their opponent this season.
-Matt Davidson went 2-for-5 with a double and two RBI Monday. In his last five games, Davidson is 7-for-21 with five extra-base hits and 10 RBI. He is 11-for-34 (.324) with four multi-hit games, four homers and 10 RBI over his last eight starts.
-Drew Avans went 2-for-5 Monday with a triple, a stolen base and scored two runs. He finished with his second triple of the season and his sixth multi-hit game of 2021.
-With a RBI single in the third inning, Sheldon Neuse has now hit safely in 16 of his last 19 games, going 25-for-75 (.333) with 17 RBI, 13 runs scored and 12 walks.
What's Next: The Dodgers wrap up their six-game home series against Salt Lake at 7:05 p.m. on a $2 Tuesday at Chickasaw Bricktown Ballpark, featuring $2 select beer, soda and bottled water from a line of Budweiser and Pepsi products. COOP Ale Works draft beer will also be available at a special rate of $3. Tickets are available by visiting okcdodgers.com/tickets. Live radio coverage of each OKC Dodgers game begins 15 minutes before first pitch on AM 1340 "The Game," 1340thegame.com and through the free iHeartRadio or MiLB First Pitch apps. All OKC Dodgers games are also available streamed live on MiLB.TV with a subscription.