Walk Sends Dodgers to 5-4 Win in 10 Innings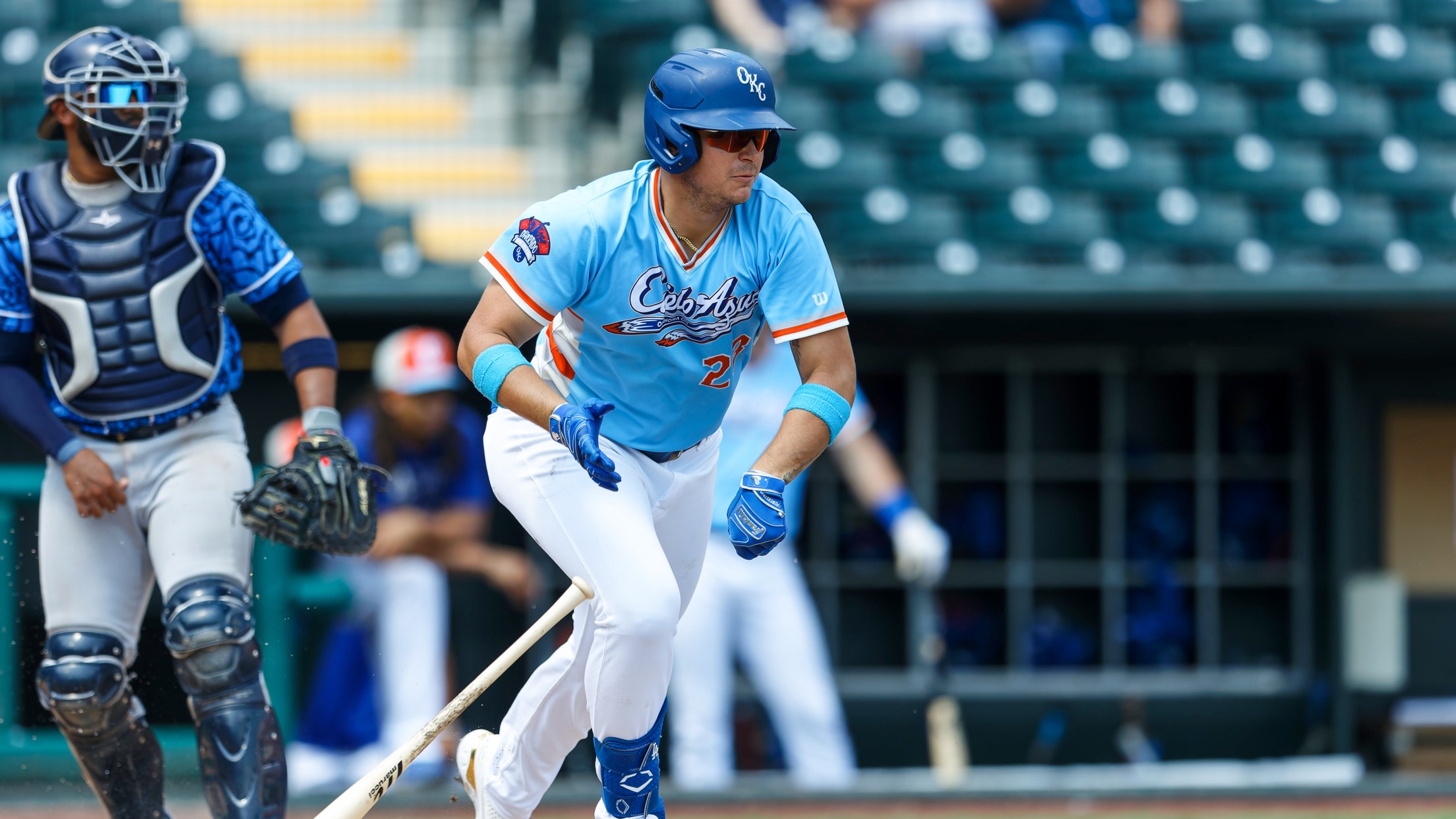 (Eddie Kelly)
Oklahoma City Dodgers – 5 Tacoma Rainiers – 4 (10 Innings) Thursday, Sept. 8, 2022 – Chickasaw Bricktown Ballpark – Oklahoma City, Okla. Game Summary: With the bases loaded in the bottom of the 10th inning, Ryan Noda drew a walk to bring in the winning run and seal a
Oklahoma City Dodgers – 5
Tacoma Rainiers – 4
(10 Innings)
Thursday, Sept. 8, 2022 – Chickasaw Bricktown Ballpark – Oklahoma City, Okla.
Game Summary: With the bases loaded in the bottom of the 10th inning, Ryan Noda drew a walk to bring in the winning run and seal a 5-4 win for the Oklahoma City Dodgers against the Tacoma Rainiers Thursday night at Chickasaw Bricktown Ballpark. In the top of the 10th inning, Dodgers pitcher Mark Washington (1-2) got Tacoma's Brian O'Keefe to line into an unassisted double play by Edwin Ríos at third base for the first two outs of the inning and then got Tacoma's Erick Mejia to ground out to keep the game in a 4-4 tie. In the bottom of the 10th inning, the Dodgers loaded the bases on a single by Andy Burns, fielder's choice and two-out walk by Jason Martin. Then with the count to Noda at three balls and two strikes, a pitch low and outside resulted in ball four and a walk that allowed Burns to score and send the Dodgers to their first win of the series. The Dodgers (74-58) scored the first run of the game on a sacrifice bunt by Drew Avans in the second inning. A RBI single by Tacoma's Jonathan Villar knotted the game at 1-1 in the fifth inning before the Dodgers scored three runs in the bottom of the frame thanks to a RBI double by Michael Busch and two-run single by Edwin Ríos for a 4-1 OKC advantage. Tacoma (62-70) scored two runs in the sixth inning on a single by Mejia before Villar's second RBI single of the night in the eighth inning put the game in a 4-4 tie and forced extra innings.
Of Note:
-The Dodgers played into extra innings for the 10th time this season and fifth time in the last 21 games. OKC improved to 4-6 in extra innings and picked up its first extra-inning victory since July 29 against Sugar Land in OKC. Thursday's win snapped a stretch of four straight losses in extra innings for the Dodgers.
-Thursday was OKC's eighth walk-off win of 2022 and first of the season that came via a walk. All eight walk-off wins this season have come with a different player at the plate for the winning hit or play. The team's eight walk-off victories are the most for the team in a single season since 2015 when OKC had 11 walk-off wins.
-The Dodgers lead the PCL East Division with a 74-58 record. They maintained their 1.0-game lead ahead of second-place Round Rock and El Paso, which also both won games Thursday night…The Dodgers are now 1-2 in the current six-game series against the Rainiers after losing the first two games Tuesday and Wednesday and OKC is now 2-6 over the last eight games.
-Hunter Feduccia, Drew Avans and Andy Burns each finished with multi-hit games for the Dodgers. Feduccia collected a team-high three hits, going 3-for-4 and scoring a run as he recording three hits for the second time with OKC this season. Avans went 2-for-3 with a RBI, walk and run scored, while Burns went 2-for-5 and scored the game-winning run in the 10th inning.
-Jake Amaya went 1-for-3 with a walk and has hit safely in 10 of his last 11 games, going 15-for-39 (.385).
-Edwin Ríos led the Dodgers with two RBI, going 1-for-4 and was hit by a pitch. He has hit safely in three of his last four games, going 4-for-16 with two doubles, a homer and four RBI.
-Ryan Noda drew his team-leading 75th walk of the season with OKC, going 1-for-4 with a RBI and scoring a run. His 75 walks this season are second-most in the PCL.
-Victor González pitched a second straight day and made the seventh appearance of his Major League Rehab Assignment. He allowed the game-tying run in the eighth inning, along with a hit and a walk and was charged with a blown save. He pitched two-thirds of an inning, facing five batters and throwing 15 pitches (eight strikes). He underwent arthroscopic debridement surgery on his left elbow in May.
-The OKC Dodgers took the field in Cielo Azul jerseys during ¡Celebración Cielo Azul! as part of MiLB's Copa de la Diversión, or Fun Cup, which is a season-long event series designed to embrace the culture and values that resonate most with participating teams' local U.S. Hispanic/Latino communities, including creating unique on-field personas and gameday experiences. The name Cielo Azul translates to "Blue Sky."
What's Next: The series between the Dodgers and Rainiers continues at 7:05 p.m. Friday at Chickasaw Bricktown Ballpark during ¡Celebración Cielo Azul! and fireworks are scheduled to follow the game. Tickets are available at okcdodgers.com/tickets. Live radio coverage of each OKC Dodgers game begins 15 minutes before first pitch on AM 1340 "The Game," 1340thegame.com and through the free iHeartRadio or MiLB First Pitch apps. All OKC Dodgers games are also available streamed live on MiLB.TV with a subscription.