Timber Rattlers Fan Fest to be Held on Tuesday, April 7
The annual, free event at Neuroscience Group Field includes a five-inning scrimmage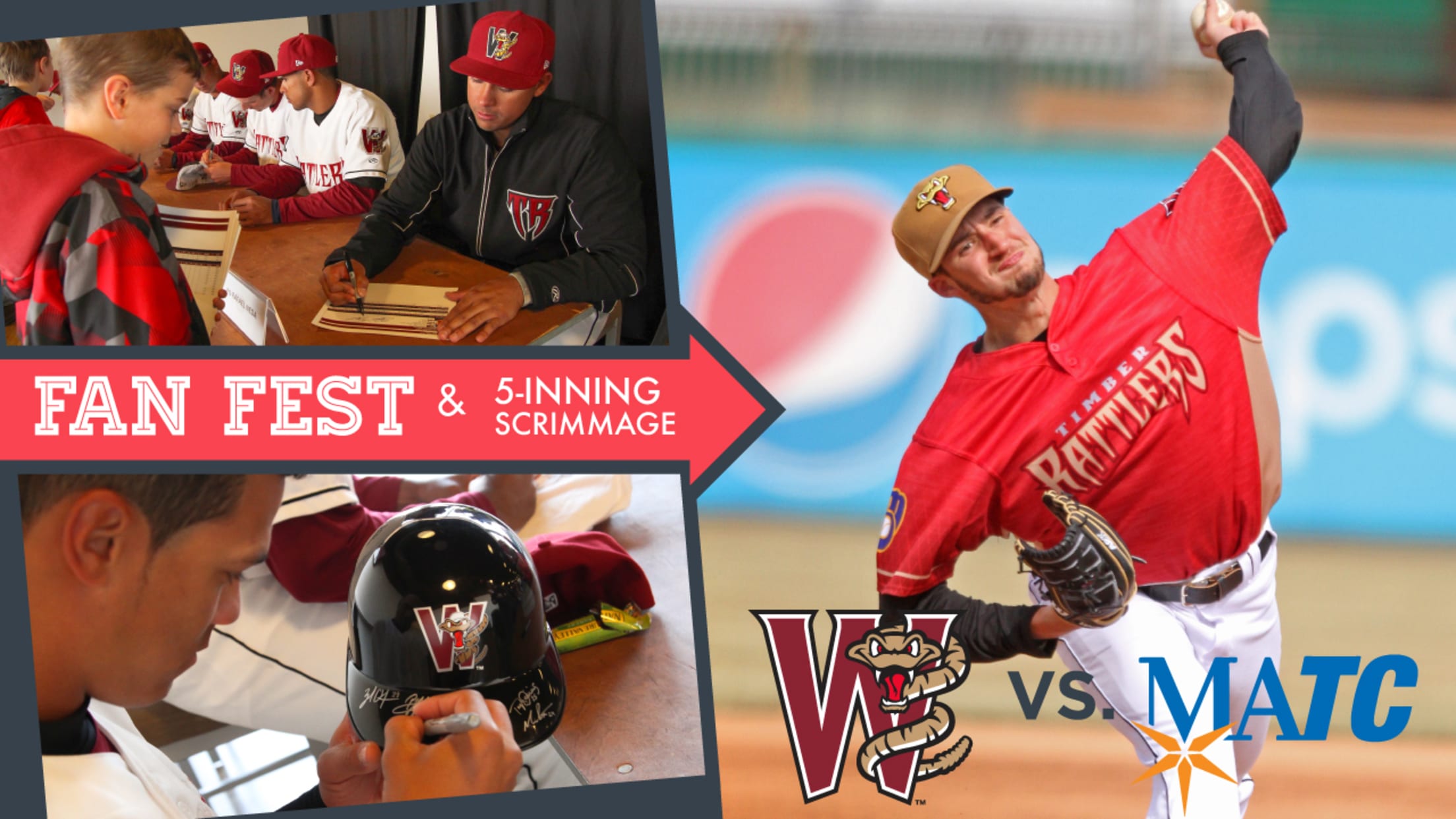 GRAND CHUTE, WI – The Wisconsin Timber Rattlers will hold their annual Fan Fest at Neuroscience Group Field at Fox Cities Stadium on Tuesday, April 7. The free, open house event presented by Neuroscience Group will be held from 1:00pm until 5:00pm to allow fans their first glimpse of the
GRAND CHUTE, WI – The Wisconsin Timber Rattlers will hold their annual Fan Fest at Neuroscience Group Field at Fox Cities Stadium on Tuesday, April 7. The free, open house event presented by Neuroscience Group will be held from 1:00pm until 5:00pm to allow fans their first glimpse of the 2020 Wisconsin Timber Rattlers.
Admission and parking are free for Fan Fest and fans will be able to enjoy a day at the ballpark and get autographs from players. All fans who attend the event will receive a voucher good for a free hot dog, soda, and popcorn. This voucher may also be used for free parking to any Timber Rattlers home game at Neuroscience Group Field in April – excluding Opening Day – this season.
The Snake Pit Team Store and the ticket office will be open during Fan Fest to allow you to purchase merchandise and tickets.
Souvenir grab bags containing various items will be available for $20 inside the main gates on the main concourse of the stadium while supplies last.
The Timber Rattlers will take the field for practice at 1:00pm. A five-inning scrimmage against the Milwaukee Area Technical College baseball team will begin at 3:00pm. There will be an autograph session featuring the Timber Rattlers for fans after the scrimmage.
MATC is coached by current Fond du Lac Dock Spiders manager Zac Charbonneau. The Stormers are a member of the North Central Community College Conference and the National Junior College Athletic Association. Players on their pre-season roster includes Christian McKelvey from Germantown, Dawson Wyrobeck from Fond du Lac, Bryce Engelhardt from Laconia, Hruz Wagner from Slinger, and CJ Toutant of Hortonville.
The Timber Rattlers will begin the 2020 season at home against the Burlington Bees on Thursday, April 9. Game time is 6:35pm.
Ticket packages for 2020 are available from the Wisconsin Timber Rattlers ticket office by calling (800) WI-TIMBER or (920) 733-4152, stopping at Neuroscience Group Field at Fox Cities Stadium, or online at timberrattlers.com. The ticket office is open from 9:00am to 5:00pm Monday through Friday. Individual tickets for this season go on sale on Saturday, March 14 at 10:00am.