2021 Kernels Schedule Released
Opening Day May 4, 2021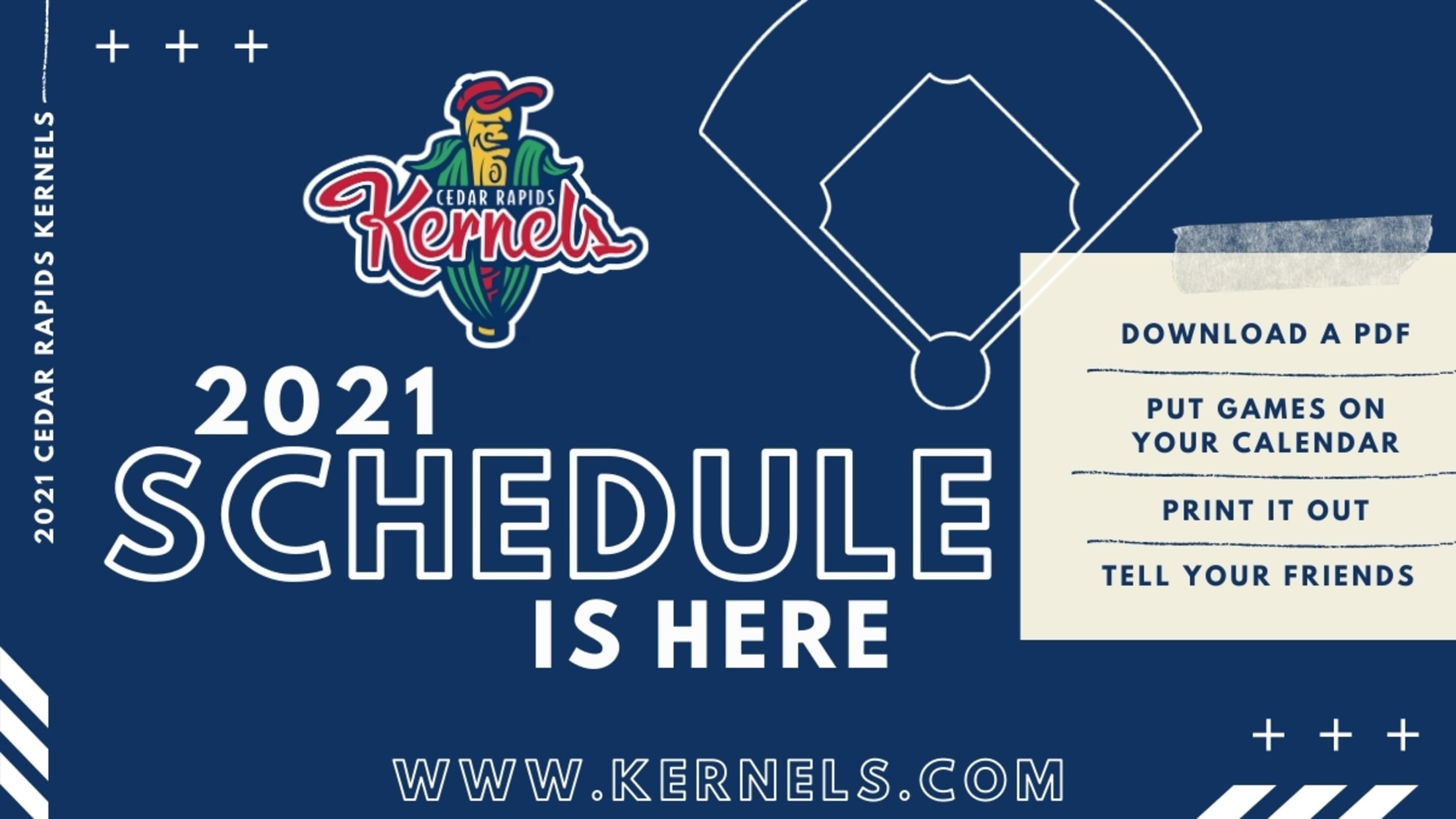 CEDAR RAPIDS, IA - The Cedar Rapids Kernels in conjunction with Major League Baseball have released their 2021 schedule. The Kernels will play in the West Division of the 12-team High-A Central League. The Kernels open the 120-game season at home on Tuesday, May 4th with a six-game series against
CEDAR RAPIDS, IA - The Cedar Rapids Kernels in conjunction with Major League Baseball have released their 2021 schedule. The Kernels will play in the West Division of the 12-team High-A Central League.
The Kernels open the 120-game season at home on Tuesday, May 4th with a six-game series against the Peoria Chiefs. The Kernels will play 60 home games in 2021 between May 4th and September 5th.
More information will be available at a later date on single-game tickets, theme nights, group outings, and other promotions for the 2021 season.
To keep up to date on information regarding the Kernels 2021 season please visit www.kernels.com or follow our Facebook and Twitter feeds and subscribe to our Kernels email newsletter.