Support the Home Team
Rallying around the Kernels in 2020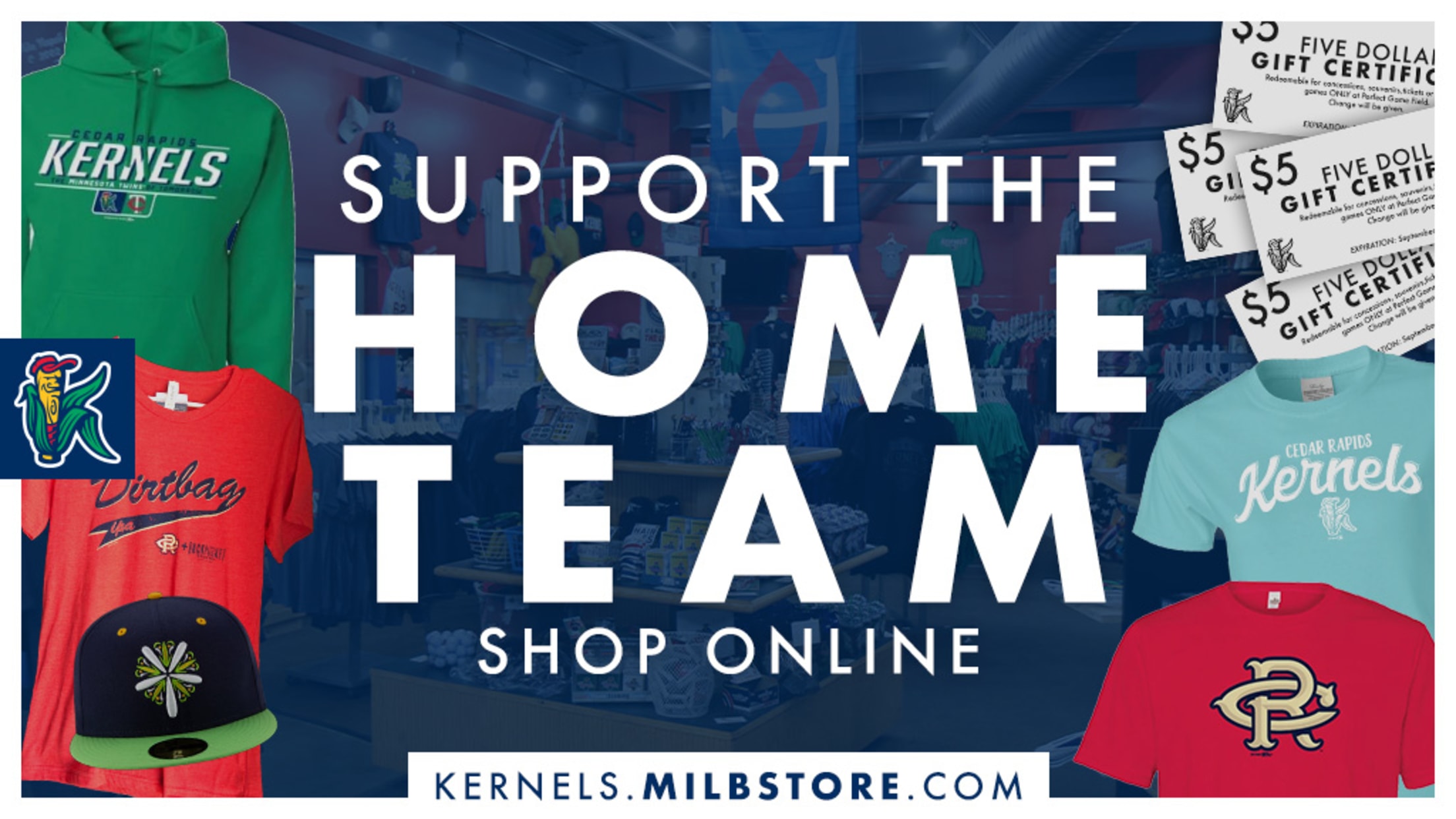 CEDAR RAPIDS, IA - Baseball has been alive in Cedar Rapids since 1890 when the Cedar Rapids Canaries made their debut. The history is rich, and the fan base is real in Northeast Iowa. It has always been a priority and a need for the ball club to stay connected
Kernels 2020 Season Canceled
2020 MiLB Season Canceled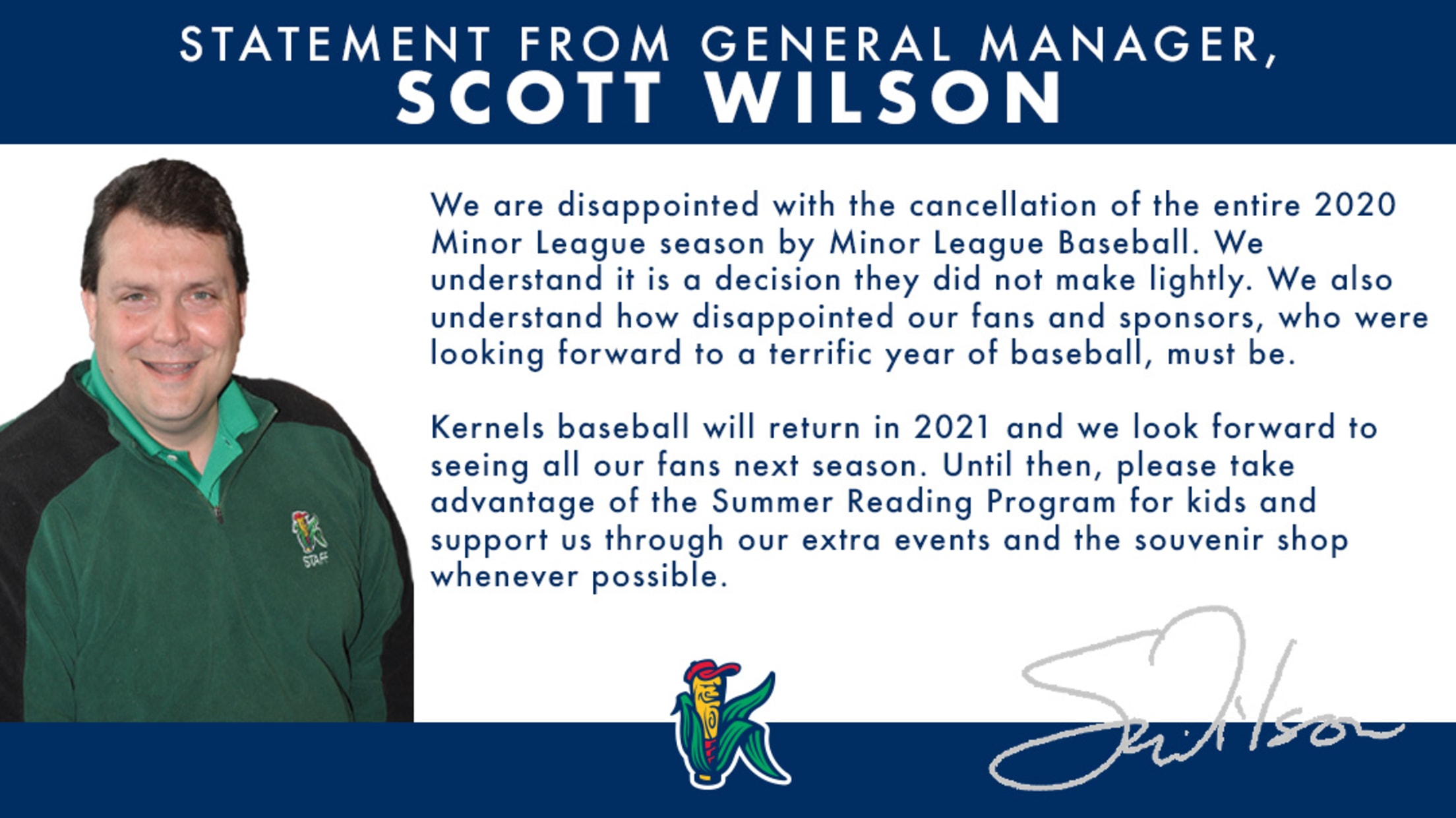 Cedar Rapids, IA – The Cedar Rapids Kernels at the direction of Minor League Baseball are announcing the cancellation of their 2020 season.
Sports Trivia Night | 7/30
Teams of 4 Battle on the Concourse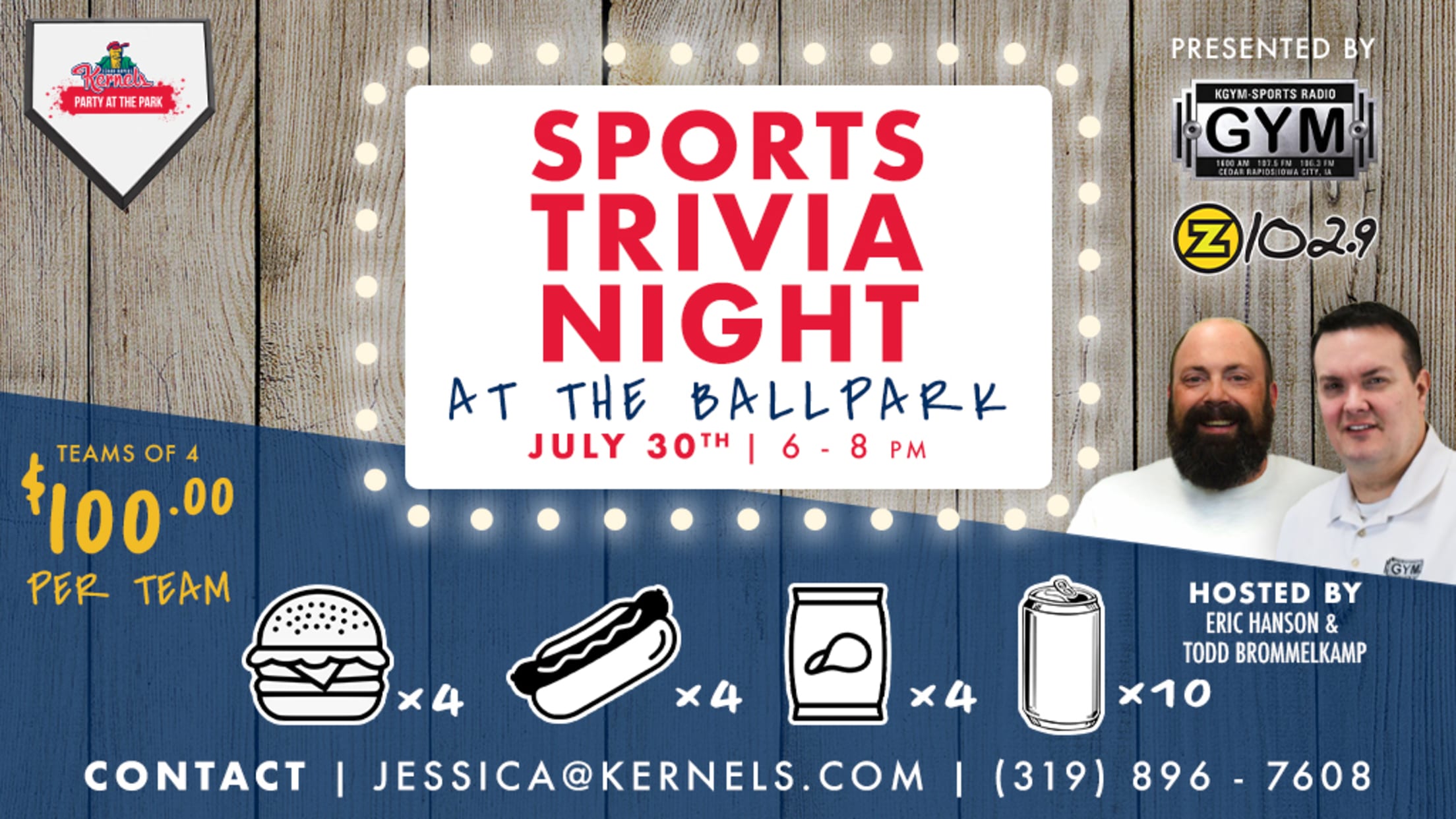 Sports Trivia Night at the Ballpark sponsored by KZIA & KGYM SOLD OUT July 30th | 6-8 PM Categories: Baseball, Football, State of Iowa Sports, Olympics, NFL, MiLB, Mascots, Records, Scandals, MVP's, HOF, and more Hosts: Todd Brommelkamp & Eric Hanson The Kernels will be hosting Sports Trivia Night at
Homerun for Hunger | 8/1
Drive-thru donations at Veterans Memorial Stadium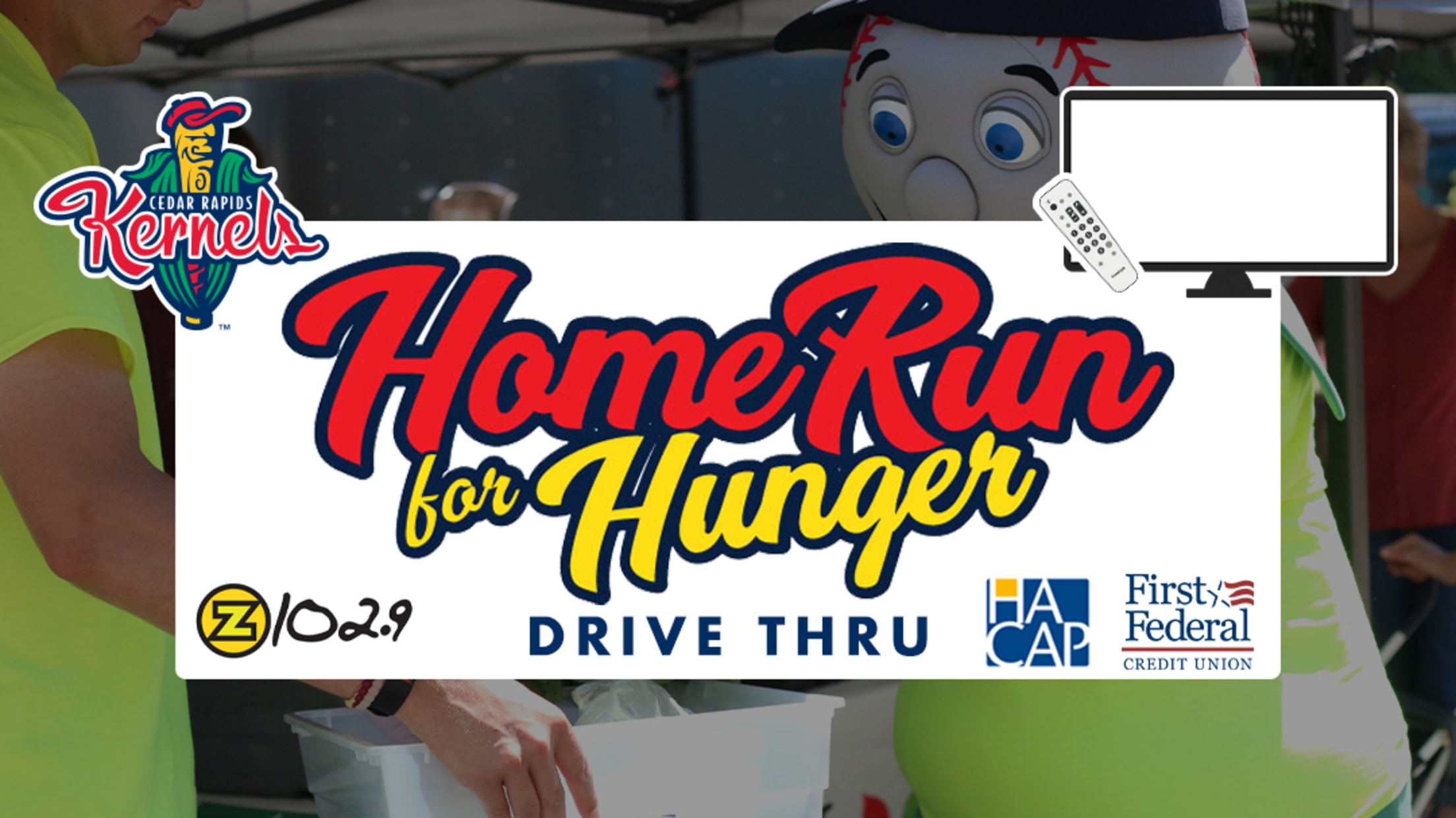 CEDAR RAPIDS, IA - On Saturday, August 1st from 10 am- 12 pm First Federal Credit Union, Z102.9, and the Kernels will be collecting food for the HACAP Food Reservoir in the Kernels parking lot. Please enter the parking lot from Veterans Memorial Drive, off Rockford Rd. and watch for
Home Plate Bash presented by Alliant Energy
Fireworks, Music, & Ballpark Food | July 4th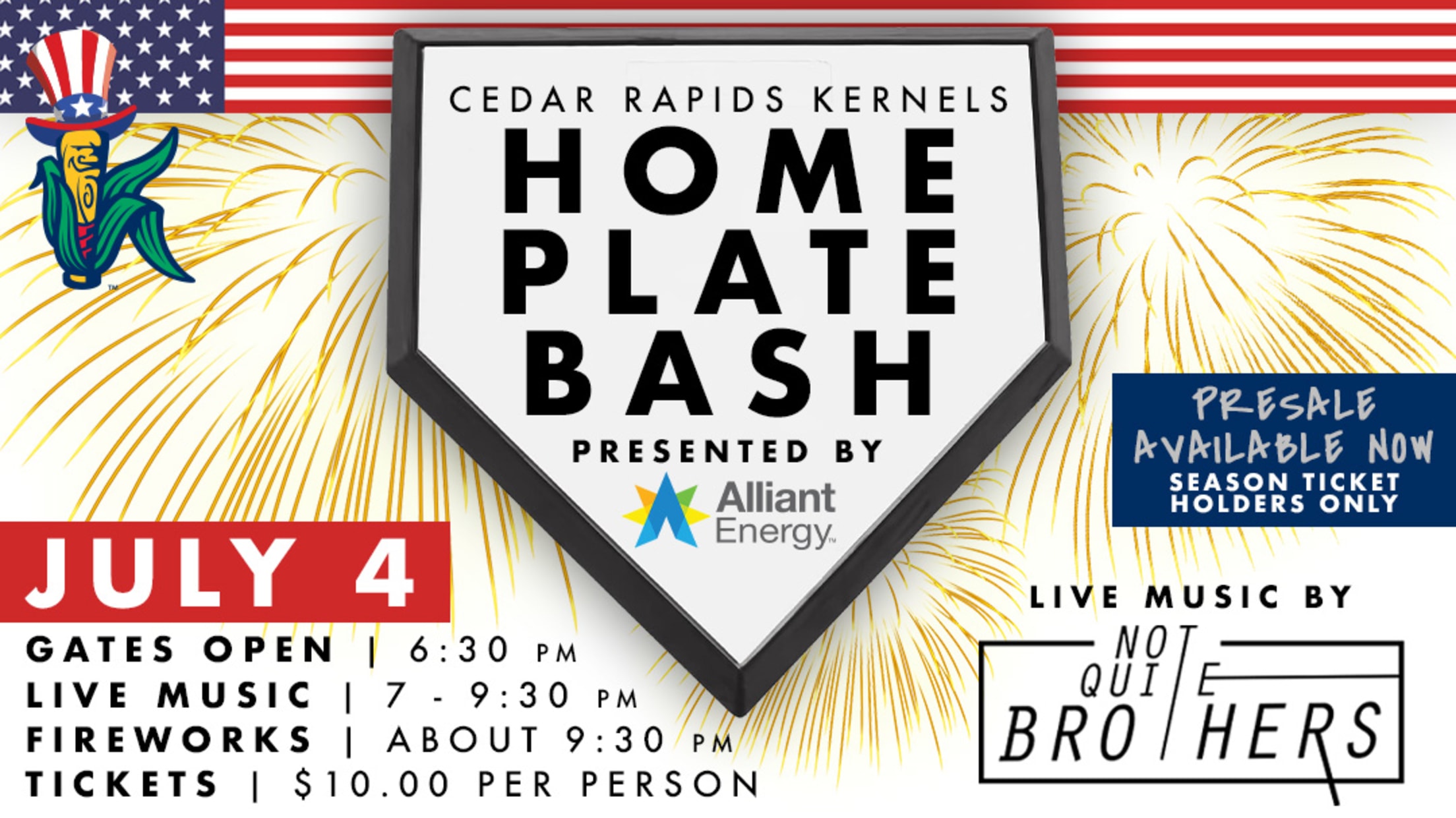 CEDAR RAPIDS, IA - Kernels fans are invited to the July 4th Home Plate Bash presented by Alliant Energy! We will be welcoming fans into the stadium for live music by Not Quite Brothers, ballpark food, and fireworks! Gates open at 6:30 pm with live music from 7-9:30 pm. The
2020 Nick Adenhart Scholarships Awarded
Two Eastern Iowa High School Graduates Honored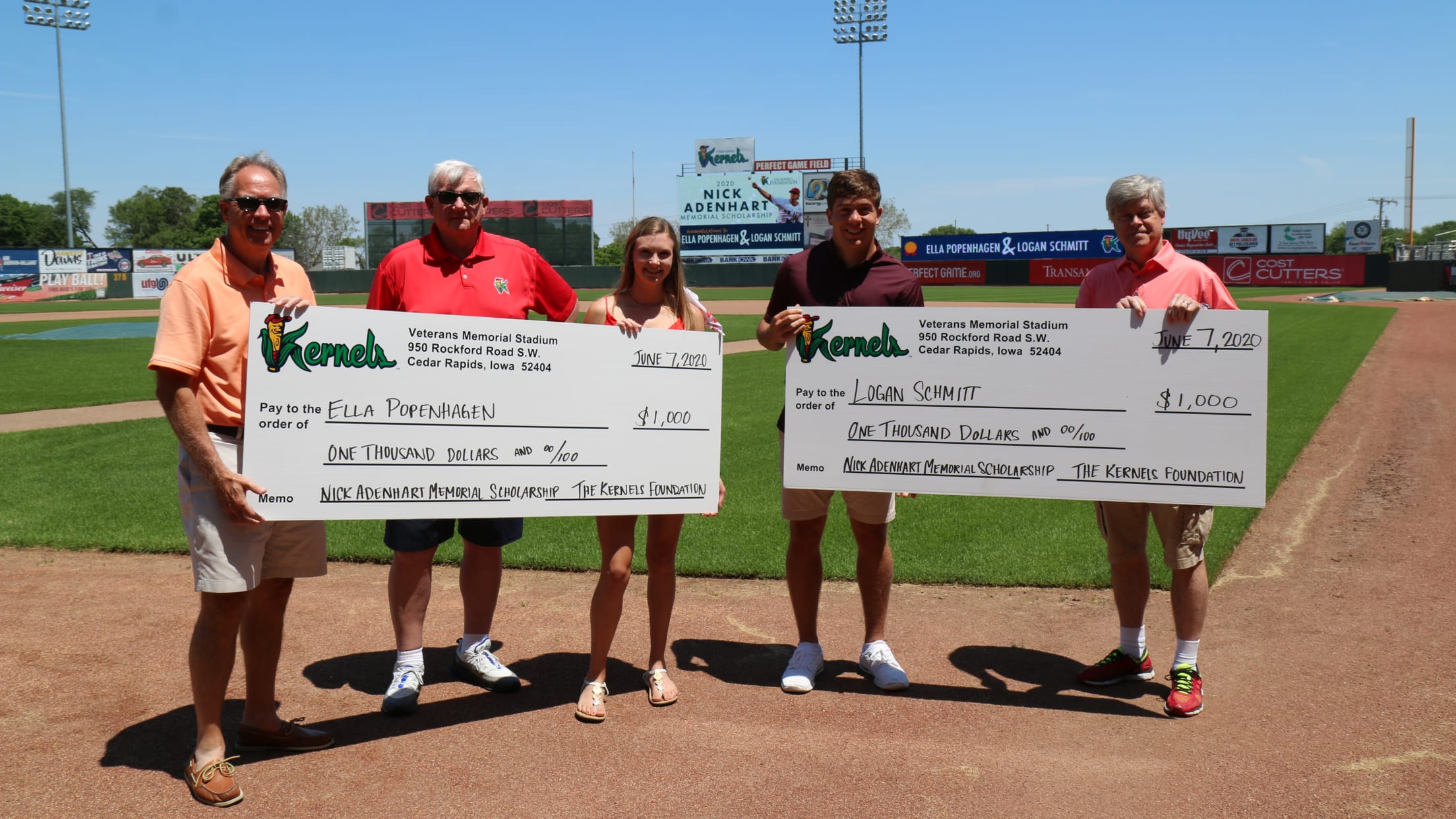 Cedar Rapids, IA - The Cedar Rapids Kernels in collaboration with the Kernels Foundation and the Adenhart Family recently awarded to two Eastern Iowa high school graduates with a $1,000 scholarship. On Sunday, June 7th, Ella Popenhagen from Cedar Rapids Kennedy High School and Logan Schmitt from Independence High School
NOon GAME
Enjoy Ballpark Food at Veterans Memorial Stadium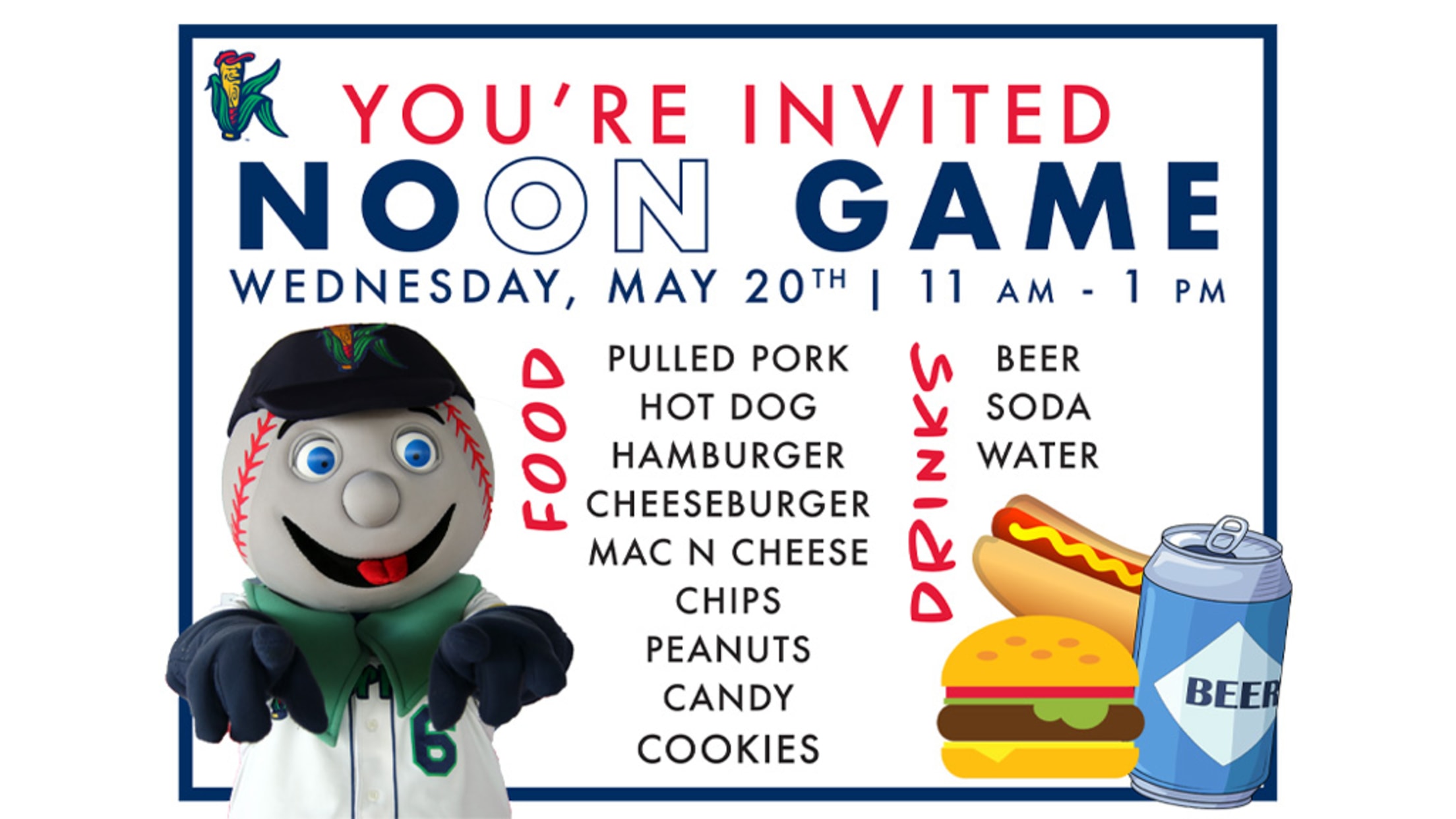 CEDAR RAPIDS, IA - We are so excited to invite you all to our "No Game" on May 20th from 11 am - 1 pm. All fans are welcome and admission is FREE. At the No Game, fans can enjoy ballpark food and drinks as well as time inside Veterans
Hot Corner Carry-Out | WEEK 2
Pre-Order Ballpark Food | Pick Up 5/15
SOLD OUT! Stay tuned for week 3. With the Kernels season currently delayed, this is your chance to enjoy a Philly Cheesesteak or a grilled ½ pound Bratwurst basket, curbside at Veterans Memorial Stadium. Last week was so fun, we can't wait to see you again this week! PLUS Kernels
2020 Nick Adenhart Memorial Scholarship Deadline Approaching
Cedar Rapids, IA - The application deadline for the eighth annual Nick Adenhart Memorial Scholarship, administered by the Kernels Foundation, is Friday, April 10th.  Nick Adenhart was a bright young pitcher who played for the Cedar Rapids Kernels in 2006, and he was a rising star in the Los Angeles Angels
Nominations Open for 2020 Kid Heroes Ceremony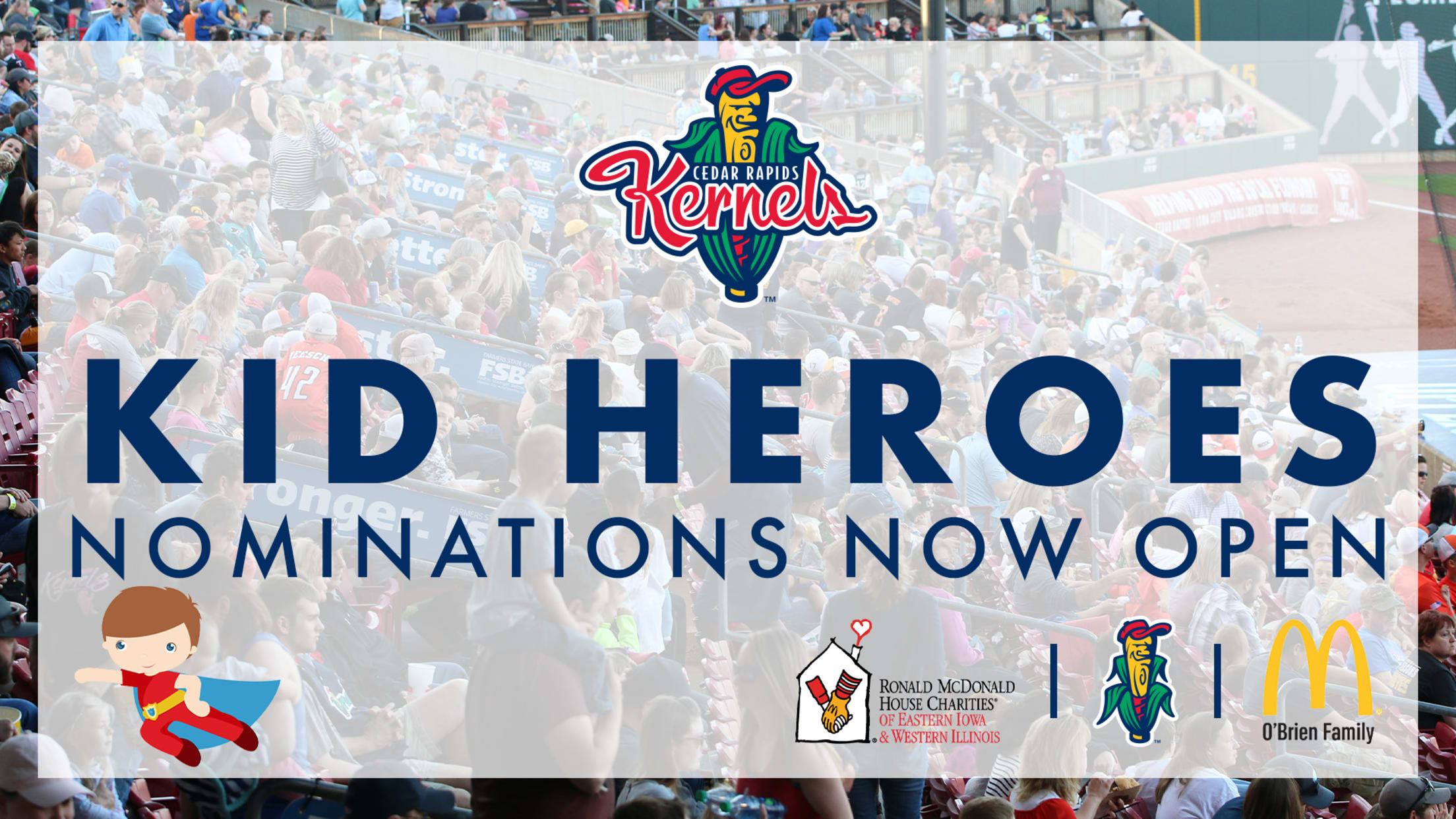 Cedar Rapids, IA - The Cedar Rapids Kernels are seeking nominations for their third annual Kid Heroes Recognition Ceremony sponsored by O'Brien Family McDonald's. This special group will represent kids who have used the services of the Ronald McDonald House Charities of Eastern Iowa and Western Illinois.  The ceremony for the
Veterans Memorial Stadium Closed for 4 Weeks
Dear Cedar Rapids Kernels Fans,Over the last week, the outlook for the 2020 baseball season has changed. Spring Training was closed last week, and it was announced that there would be a delay to the start of the Major League and Minor League Baseball seasons. This includes the Cedar Rapids
Kernels release the 2020 Promotional Schedule
2020 THEME NIGHTS  Future Engineers Day | Sunday, April 19  Star Wars Night | Saturday, May 23Iowa PBS Day with Cat In The Hat & Arthur |Sunday, May 24Urban Acres & RayGun T-shirt Giveaway| Saturday, June 13EFY Pink Jersey Night| Thursday, June 25 Princess Day | Sunday, June 28Wizardry Night | Saturday, July 11Superhero Day | Sunday, July 26Busch
Kernels hosting Spring/Summer Job Fairs
During the job fair, the Kernels management staff will be holding on-site interviews for the following positions: concessions, warehouse, ticket office, ticket takers, promotions team, ushers, souvenirs and stadium operations. The Kernels are looking for people who are reliable, hard-working and passionate about pleasing our fans. Applicants must be 16 years
Kernels and Twins announce 2020 Field Staff
Brian Dinkelman returns for second season as manager
CEDAR RAPIDS, Iowa - The Cedar Rapids Kernels, in conjunction with the Minnesota Twins, have announced the Kernels Field Staff for the 2020 season.Brian Dinkelman returns as the Kernels manager for the 2020 season. It is his second season as manager and fifth season with the Kernels. Dinkelman led the
The Kernels Foundation is now accepting Grant Applications Online
CEDAR RAPIDS, Iowa - The Kernels Foundation is now accepting grant request applications online at www.kernels.com. All information, including the application form, guidelines, and application cycles, can be found at the following link: https://www.milb.com/cedar-rapids/community/grants.The Kernels Foundation is currently accepting grant applications for the Spring Cycle, which runs from January 1 - February
Kernels season ends with Game 3 loss
Clinton will play South Bend in Midwest League Championship Series
CEDAR RAPIDS, IOWA - The Kernels season came to an end on Monday night in Cedar Rapids with a 6-2 loss in Game 3 of the Western Division Championship Series. The LumberKings advance to the Midwest League Championship Series for the second time in four years where they will face
Kernels stay alive with walk-off win vs. Clinton
Cedar Rapids hosts decisive Game 3 on Monday at 6:35 p.m.
CEDAR RAPIDS, IOWA - The Kernels avoided elimination on Sunday night with a 3-2 walk-off win over the Clinton LumberKings in Game 2 of the Western Division Championship Series. DaShawn Keirsey's RBI single capped off a two-run ninth inning for the victory. The last five wins at home for Cedar
Kernels lose 4-0 at Clinton in Game 1
Cedar Rapids hosts Game 2 on Sunday at 5:05 p.m.
CLINTON, IOWA - The Kernels fell 4-0 at Clinton in Game 1 of the best-of-three Western Division Championship Series. Cedar Rapids hosts Game 2 on Sunday at 5:05 p.m. The Kernels need a win on Sunday to force a decisive Game 3.Cedar Rapids was held to just four hits in
Kernels make a series of roster moves before MWL Western Division Finals tonight in Clinton
Cedar Rapids, IA - The Cedar Rapids Kernels and Minnesota Twins announce that LHP J.T. Perez has rejoined the Kernels from Elizabethton; LHP Matt Canterino has been assigned to Elizabethton; C Kyle Schmidt has been activated from the 7-day injured list; and C/INF Chris Williams has been assigned to Fort
Kernels advance with Game 3 at Quad Cities
Reach Western Division Championship Series for sixth straight year; Game 1 is Saturday at Clinton
DAVENPORT, IOWA - The Cedar Rapids Kernels won 4-2 at Quad Cities on Friday in decisive Game 3 of the Midwest League Quarterfinals. The Kernels have advanced to the Western Division Championship Series for the sixth consecutive season. They are the league's first franchise to reach the semifinals in at
Kernels Extend Quarterfinals with 2-1 Win
Cedar Rapids will return to Quad Cities for Friday's finale
DAVENPORT, IOWA - The Cedar Rapids Kernels earned a 2-1 victory Thursday at Modern Woodmen Park to tie the Quad Cities River Bandits at 1-1 in the Midwest League Quarterfinals. This best-of-three series will end Friday with the winner advancing to the Western Division Championship Series for a matchup with
Cedar Rapids Falls in Postseason Opener
Quad Cities heads home with 1-0 lead in best-of-three quarterfinal series
CEDAR RAPIDS, IOWA - In the first game of the Midwest League Quarterfinals, the Cedar Rapids Kernels lost to the Quad Cities River Bandits, 4-1, Wednesday at Perfect Game Field at Veterans Memorial Stadium. The rest of this best-of-three series will be hosted by Quad Cities at Modern Woodmen Park.Alex
Denny Bentley joins Kernels from Elizabethton
Cedar Rapids, IA - The Cedar Rapids Kernels and Minnesota Twins announce that LHP Denny Bentley has joined the Kernels from Elizabethton and LHP J.T. Perez has been assigned to the Elizabethton roster. Brian Maloney, Senior Manager of Minor League Operations, announced the moves.The Twins selected Bentley in the 33rd