3 Threshers Hurlers Named Year End All Stars
Taveras, Singer, McGarry Honored as FSL's Elite in 2017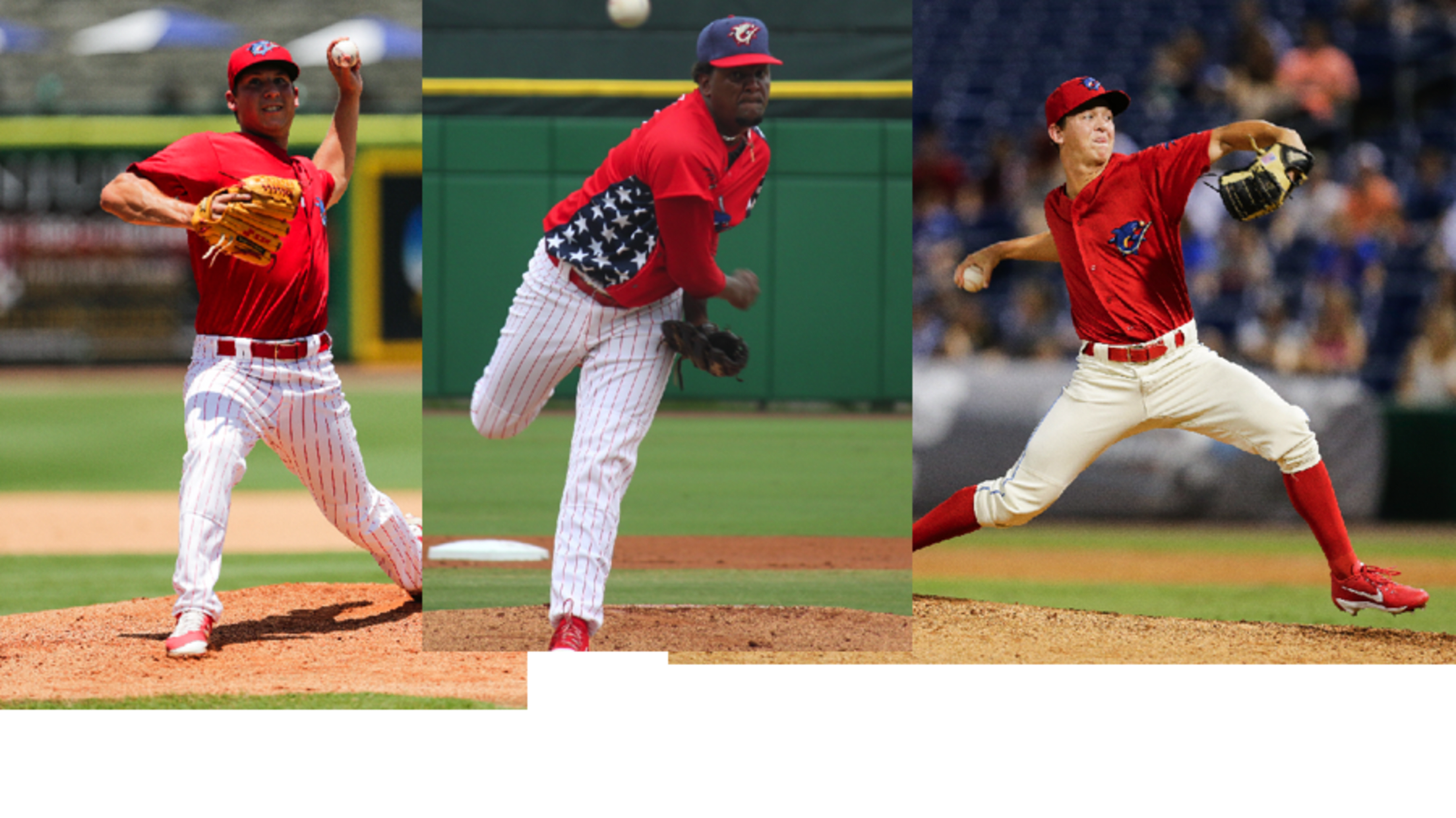 CLEARWATER, Fla. - Three Clearwater pitchers were honored amongst the circuit's best this season, as the Florida State League announced it's 2017 Year End All Star Team on Monday.José Taveras, Jeff Singer, and Seth McGarry were all voted in by the league's field managers, coaches, official scorers, and broadcasters. All
CLEARWATER, Fla. - Three Clearwater pitchers were honored amongst the circuit's best this season, as the Florida State League announced it's 2017 Year End All Star Team on Monday.
José Taveras, Jeff Singer, and Seth McGarry were all voted in by the league's field managers, coaches, official scorers, and broadcasters. All three were also 2017 FSL mid-season All-Stars.
The Threshers, Bradenton Marauders, St. Lucie Mets, and Charlotte Stone Crabs led the league with three All Stars each. Taveras was one of four starting pitchers on the Year-End All-Star squad, while Singer and McGarry were honored as the top two relievers in the FSL.
Taveras, 23, represented the Threshers as the starting pitcher for the North in the FSL All Star Game in Lakeland, Fla on June 17. His 2.38 ERA in 16 starts for Clearwater this year ranked second in the FSL at the time of his promotion to AA Reading.
In 102 innings with Clearwater, the right-hander walked only 23 batters and struck out 92 while holding opponents to a .228 average. Taveras allowed three runs or less in 14 of his 16 starts, and he carried an ERA of 2.57 or lower during his entire time with the Threshers.
Taveras was promoted to Reading on July 20, and was bumped up to AAA Lehigh Valley after just two outings in the Eastern League. With the Iron Pigs, the right-hander has put up a 1.54 ERA in six starts, three of which have been scoreless.
Singer, 23, signed as a non-drafted free agent in October of 2015, and emerged as one of the top closers in the Florida State League this year. The left-hander converted 19 of his 21 save opportunities, tying Justin Friend (2011) for the second-most saves by a Thresher.
Singer limited opponents to just a .171 average, and converted each of his last nine save opportunities before earning a promotion to Reading on July 27.
McGarry spent the majority of this season with the Bradenton Marauders, where he earned FSL South All-Star honors and posted a 1.34 ERA, locking down each of his first 14 save opportunities.
The Bradenton-area native was traded to the Phillies in exchange for veteran reliever Joaquin Benoit on July 31, and joined the Threshers the following day. The 23-year-old right-hander currently ranks second in the league with 18 saves total between the Threshers and Marauders, and has posted a 2.10 ERA in 41 appearances.
Charlotte's Brandon Lowe was named FSL Player of the Year, and Palm Beach's Ryan Helsley was voted Pitcher of the Year. The full list of FSL Year End All-Stars can be found here.