Learn How to Fundraise for Your Nonprofit with the Clearwater Threshers
Zoom Info Session on Friday, June 18 at 11 a.m.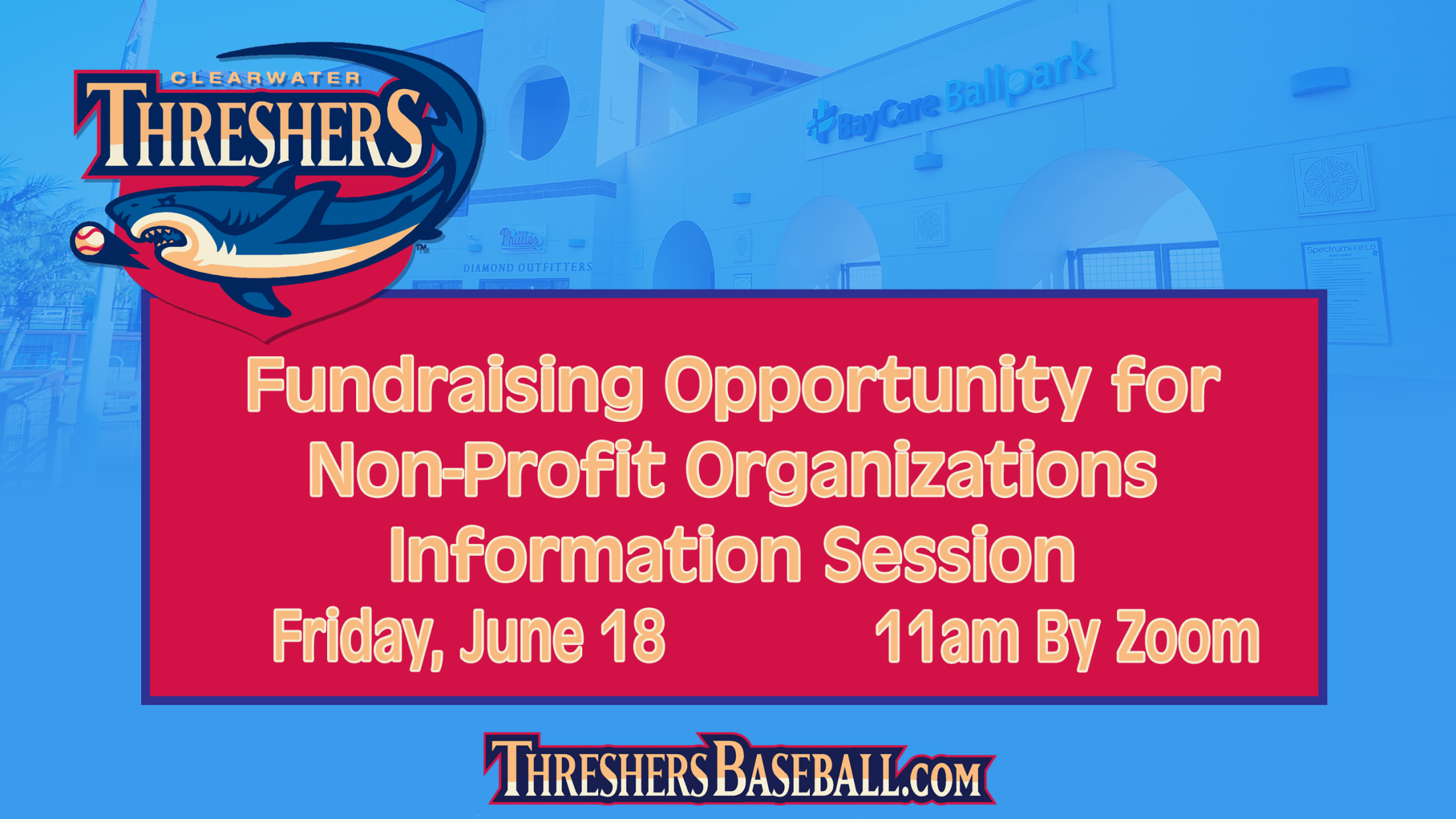 Calling all Travel Baseball Teams, Band Boosters, and Nonprofit Organizations! Are you looking for an opportunity to raise funds for your group? The Clearwater Threshers are seeking NPOs and groups to work gamedays at BayCare Ballpark this summer season. We are hosting a Zoom Information session for anyone interested in
Job Fair on June 17 at BayCare Ballpark for Threshers Baseball
Open Interviews - Hiring Cooks, Cashiers & Warehouse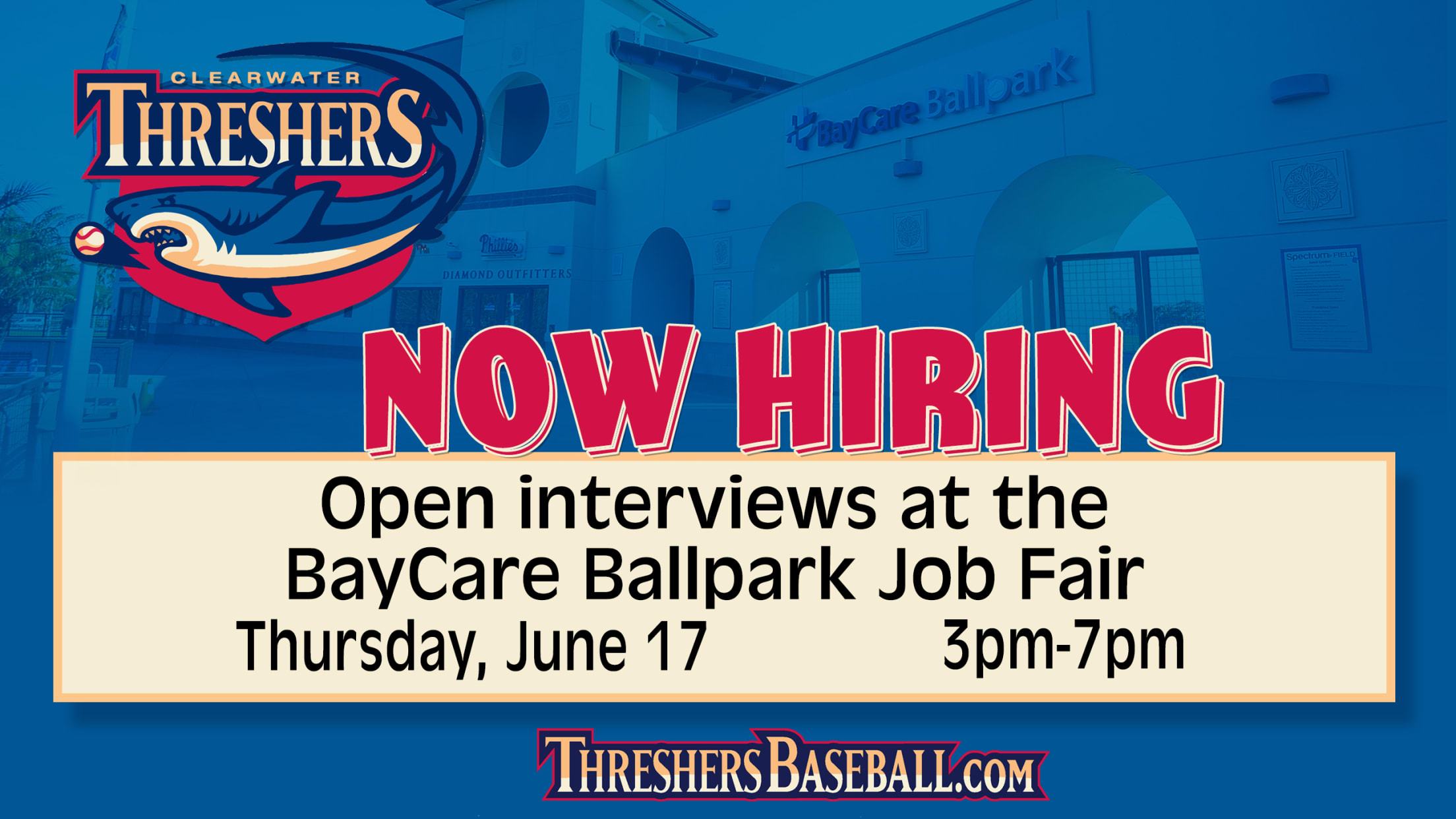 The Clearwater Threshers are hosting a Job Fair to hire cooks, cashiers, and warehouse at BayCare Ballpark on Thursday, June 17, from 3 p.m. - 7 p.m. Open interviews will be conducted with job offers made on-site. Candidates should park and enter at the West Gate, by the fountain off
Threshers Drop Series Finale to Tarpons 12-5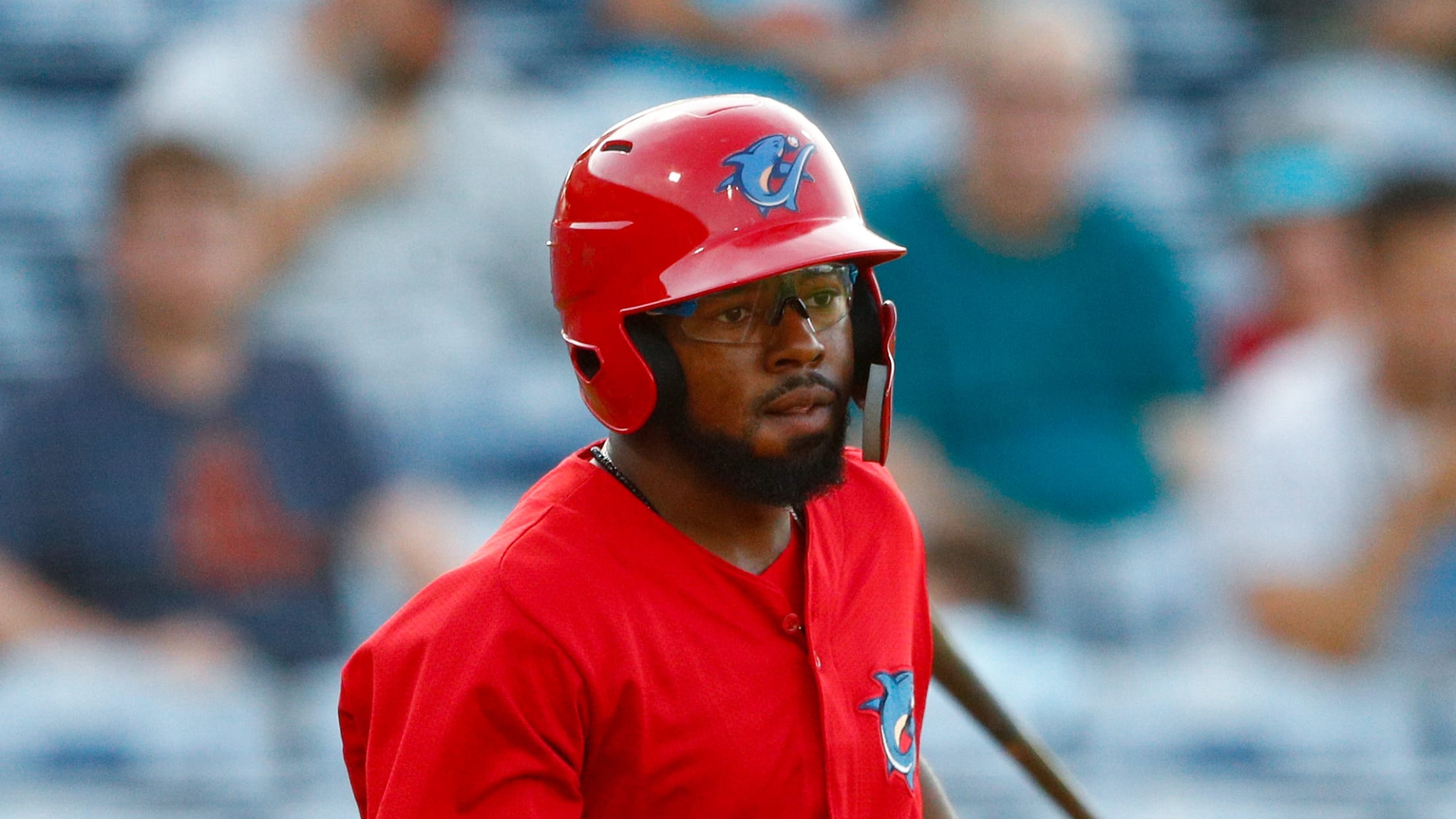 BOX CLEARWATER, Fla. – The Threshers were held to just three hits on Sunday afternoon in the series finale against the Tampa Tarpons. The Tarpons scored three runs in the first inning thanks to a three-run home run off the bat of Carlos Narvaez. The Threshers fought back in the
Wingrove Homers, Threshers Fall to Tarpons 5-4 Saturday Night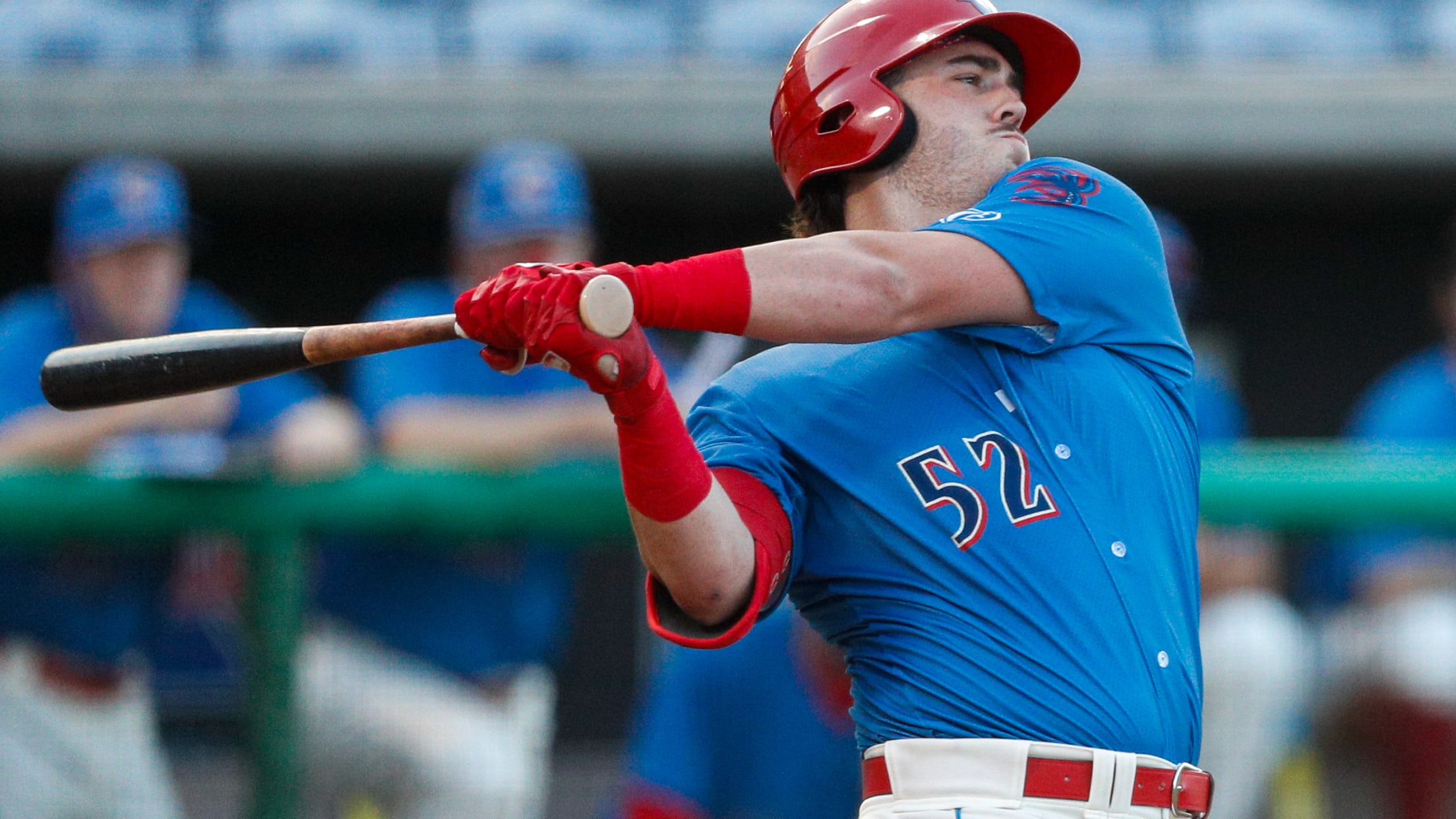 BOX CLEARWATER, Fla. – Rixon Wingrove launched his second longball of the season, but the Tarpons came back late in the game to win the contest 5-4 on Saturday night. The game had been scoreless until the two-run blast came in the bottom of the fourth inning. Johan Rojas singled
Aparicio Adds Another Multi-Hit Performance, Threshers Fall 6-4 to Tampa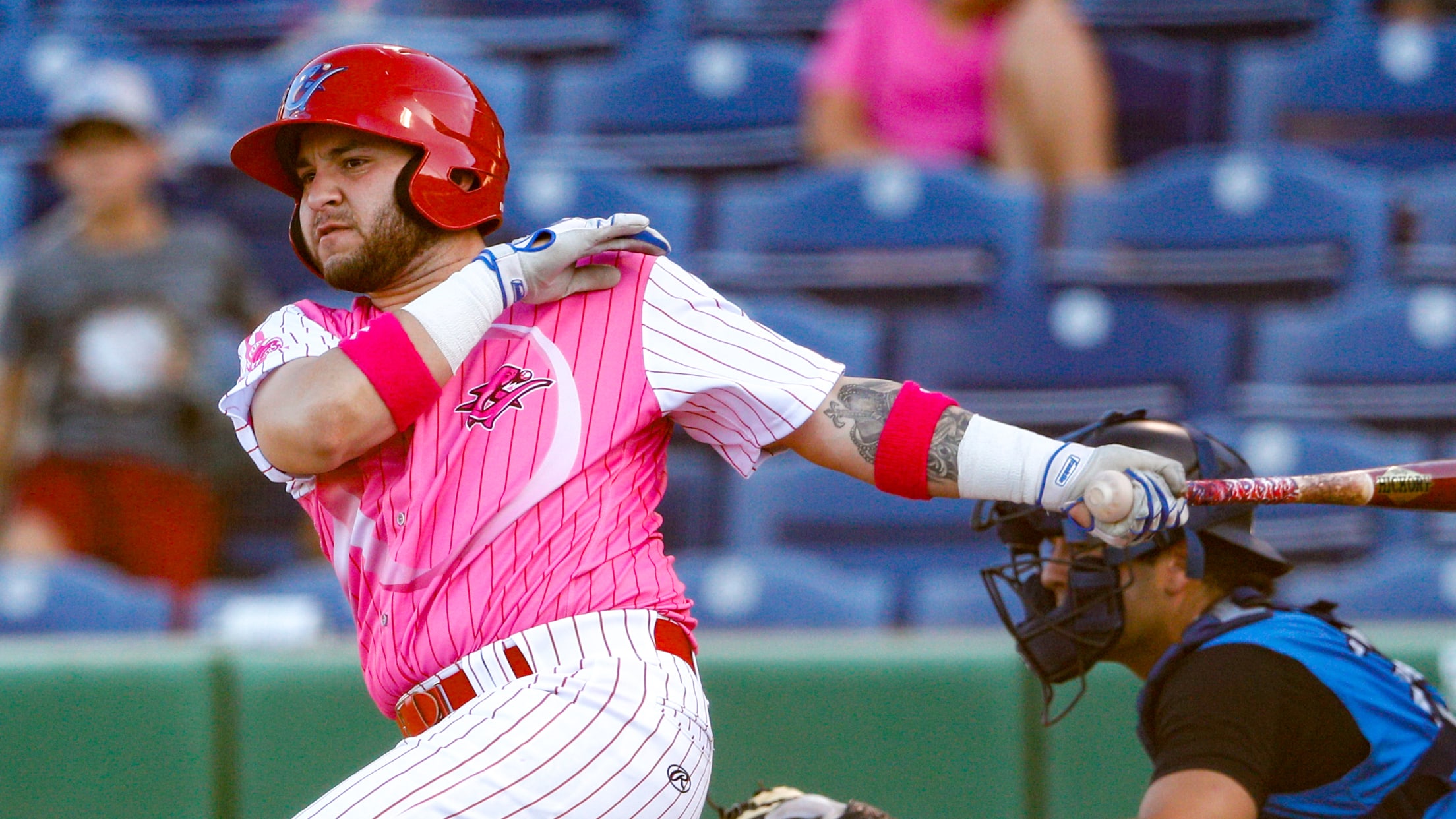 BOX CLEARWATER, Fla. – Juan Aparicio had two knocks for the Threshers, but it was not enough as the Threshers fell to the Tarpons 6-4 on Pitch For Pink Friday night. Clearwater (18-16) recorded the first run of the ballgame in the first inning. Yhoswar Garcia lead off with a
Martin's 3-RBI Night Contributes to Threshers' 6-3 Win Thursday Night.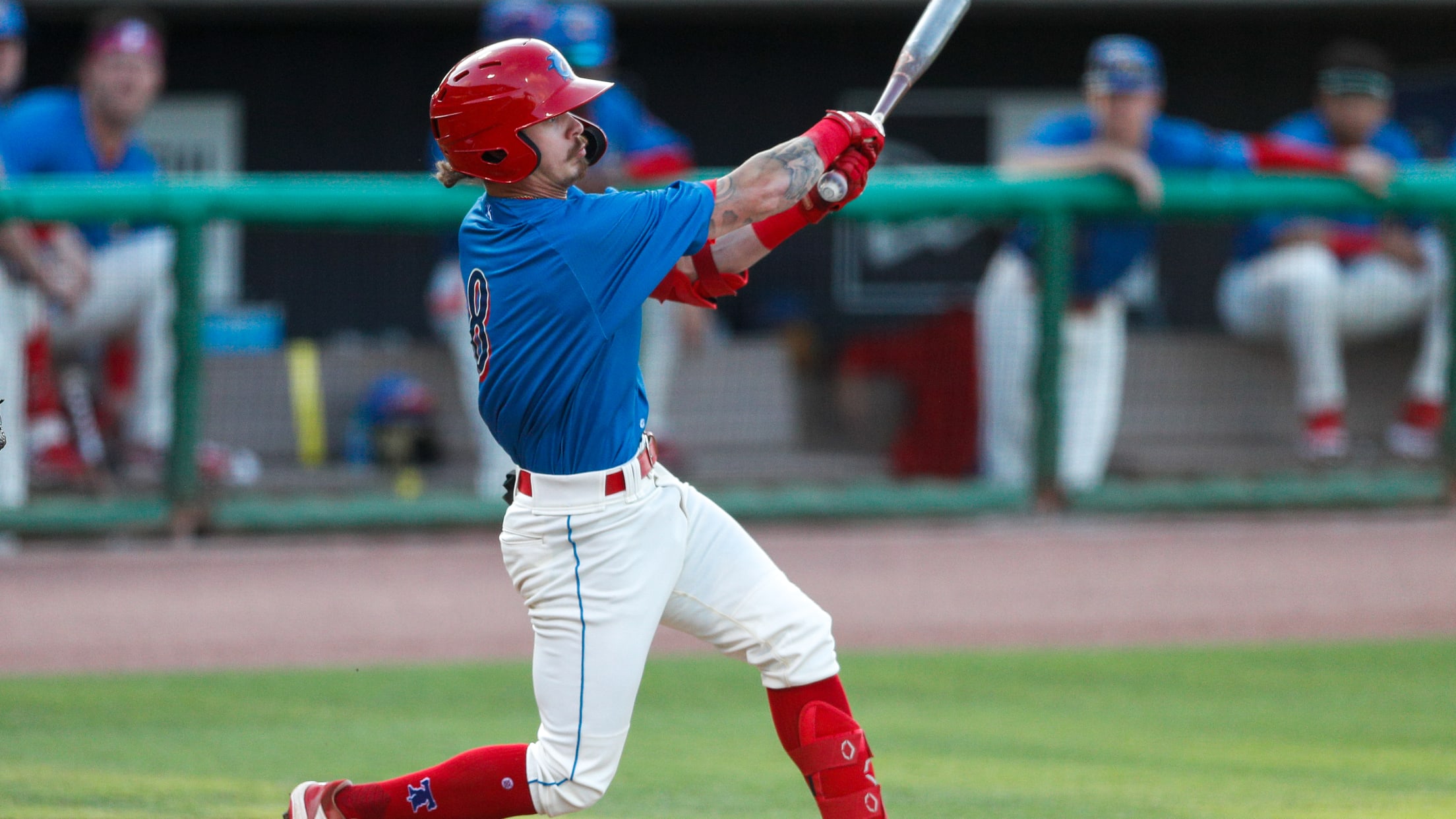 BOX CLEARWATER, Fla. – Casey Martin went 2-for-3 with three RBI in the Threshers' Thursday night triumph over the Tampa Tarpons. The teams traded two spots in the second inning. Tampa (23-10) loaded the bases and walked in one run, followed by an RBI single by Anthony Volpe that put
Rojas' Bat Stays Hot in 11-8 Loss to Tampa Wednesday Night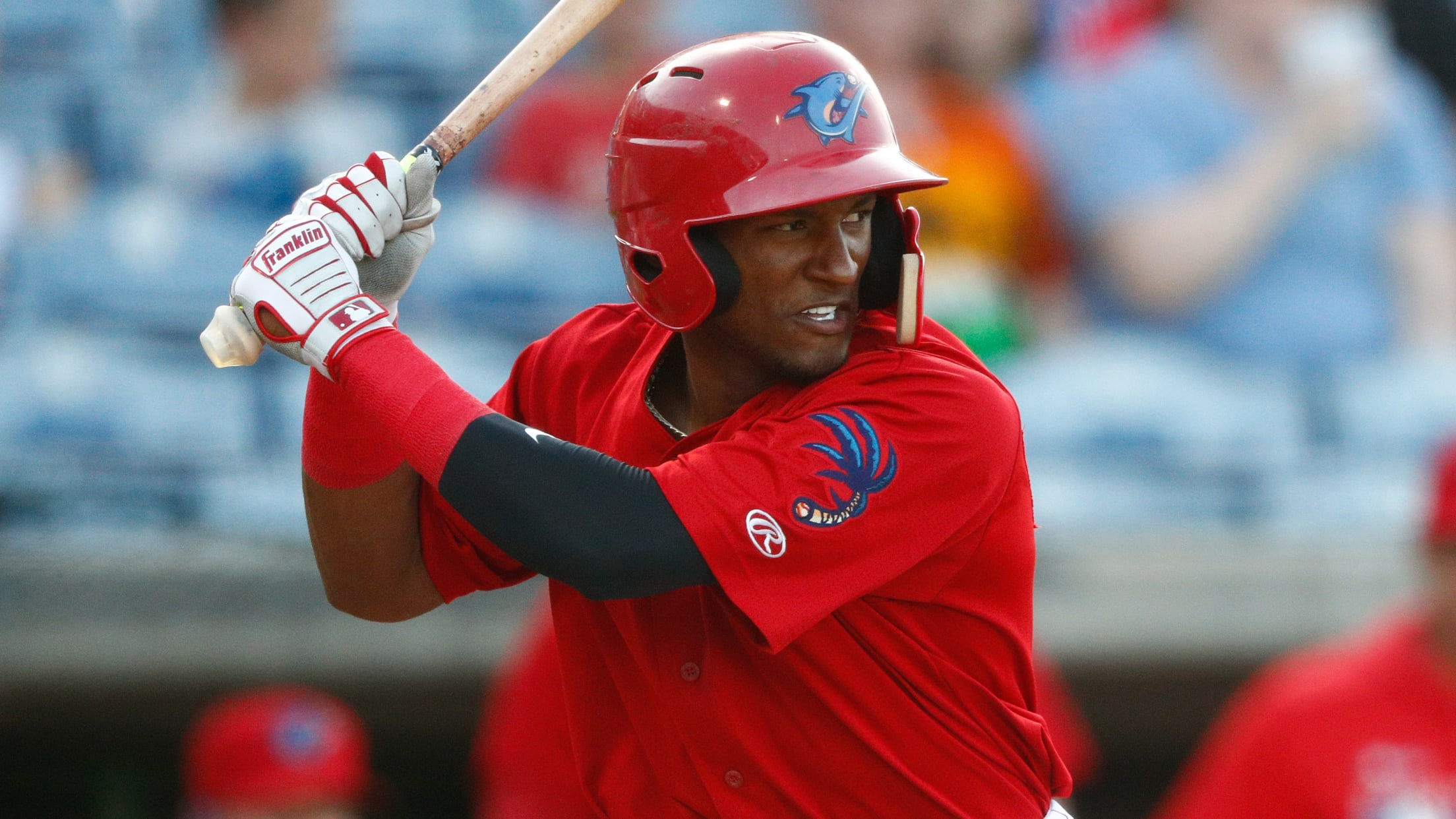 BOX CLEARWATER, Fla. – Johan Rojas finished 3-for-6 on the night including a home run, but the Tarpons ultimately came out victorious in the 21-hit battle Wednesday night. The Threshers were first on the board after Johan Rojas attacked the first pitch he saw for his fourth long ball of
Threshers Homestand June 8-13 - Promotions & Updated Guidelines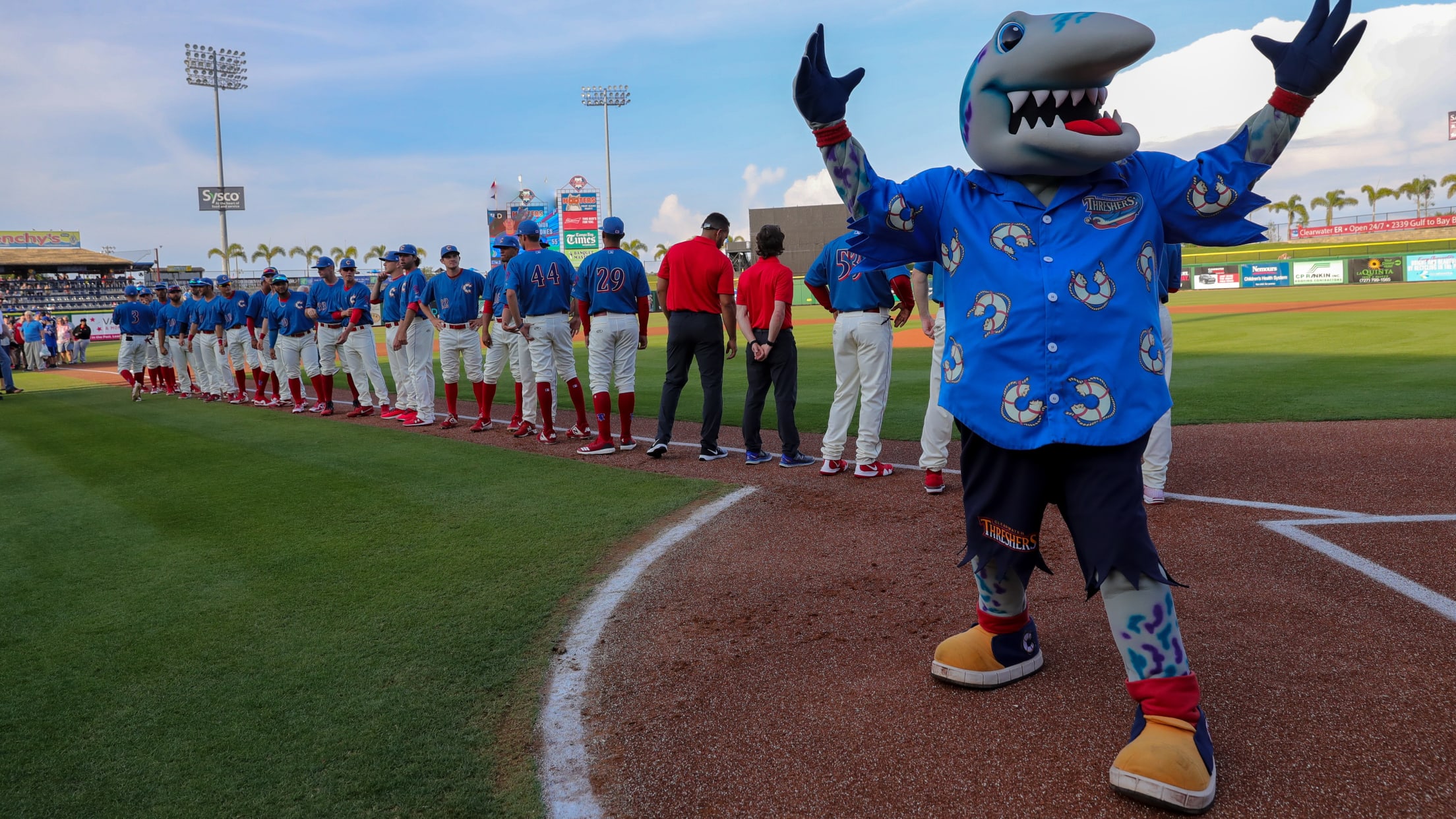 CLEARWATER, Fla. - The Clearwater Threshers return to BayCare Ballpark for a six-game homestand starting with Dollar Tuesday on June 8. Gates open at 6 p.m. for the 7 p.m. game with the Tampa Tarpons. Enjoy $1 concession items like hot dogs, peanuts, popcorn, 12 oz. domestic draft beers (21+)
Rojas Records Winning Run in Rain Delayed Contest Tuesday Night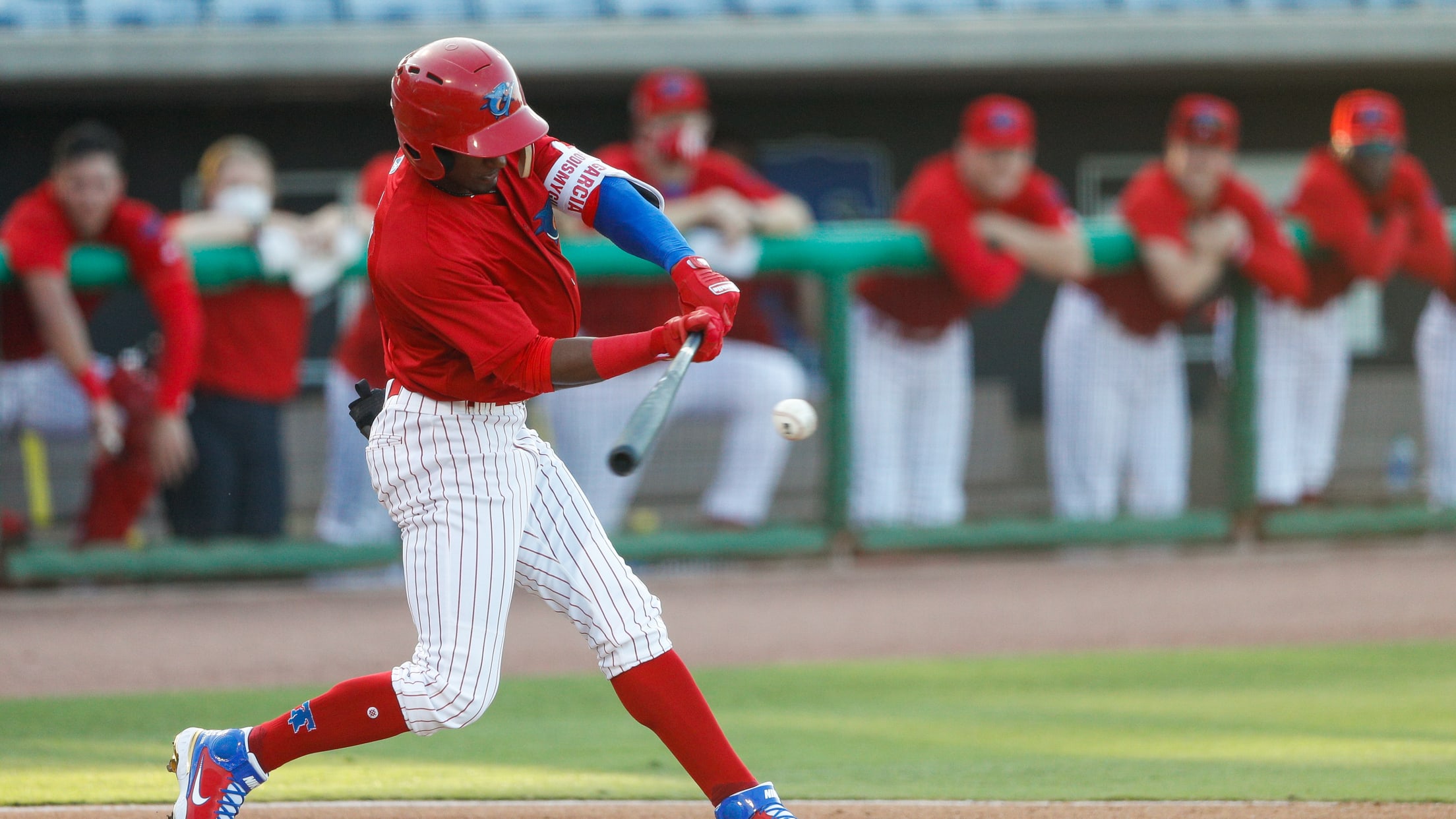 BOX CLEARWATER, Fla. – The Threshers faced their first weather delay of the season but were able to come back to win the game 2-1 in the bottom of the ninth inning on Tuesday night. Clearwater (17-14) jumped on the board in the first inning. Luis Garcia drew a walk
Threshers Food and Beverage Now Hiring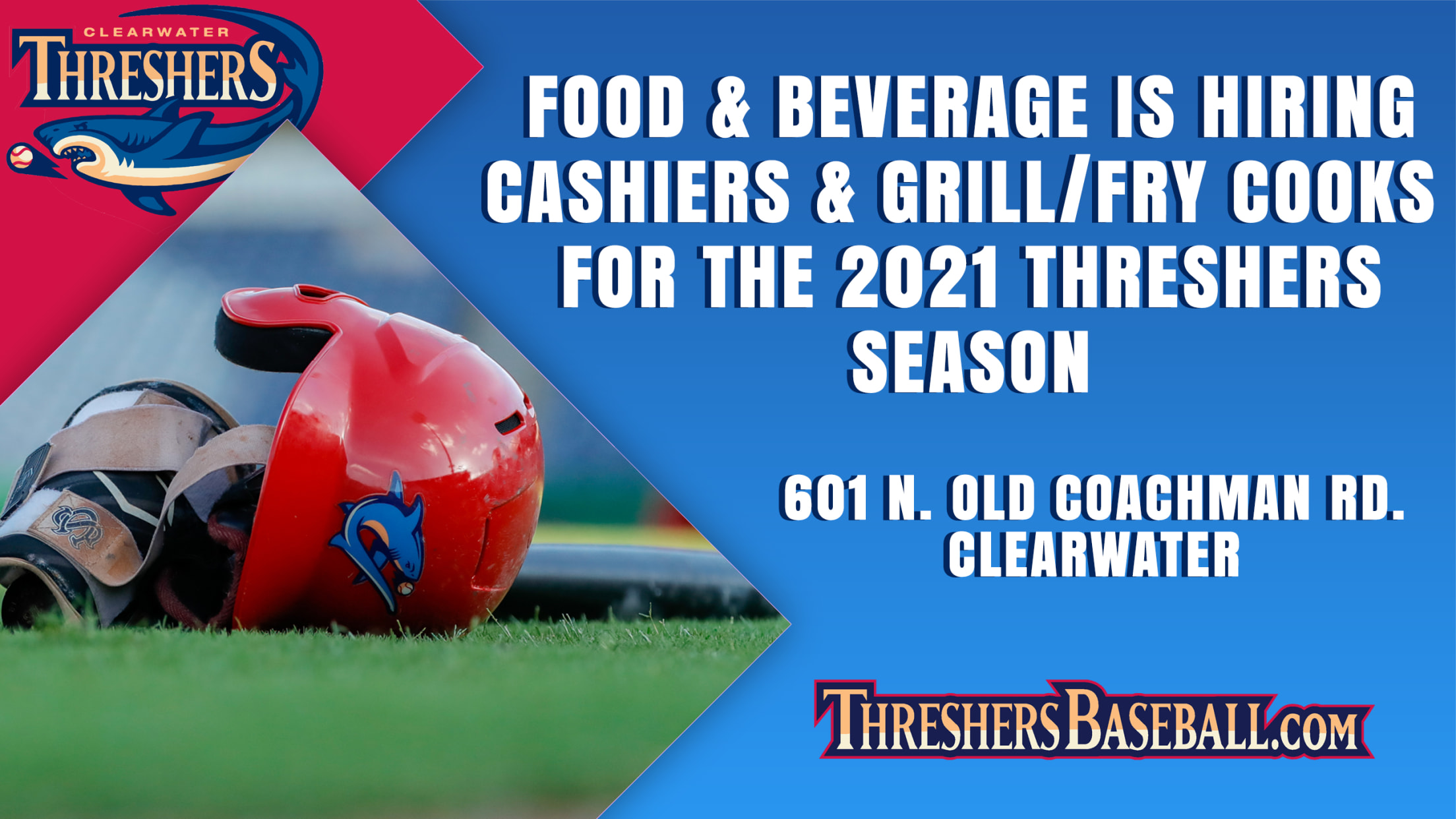 The Clearwater Threshers Food and Beverage department at BayCare Ballpark is now hiring for the summer season. The open positions are currently cooks and cashiers at the concession stands, and warehouse. Threshers games are underway with homestands continuing through September 12. For more information or to apply, please contact Justin
The American Baseball Championship at BayCare Ballpark May 25-30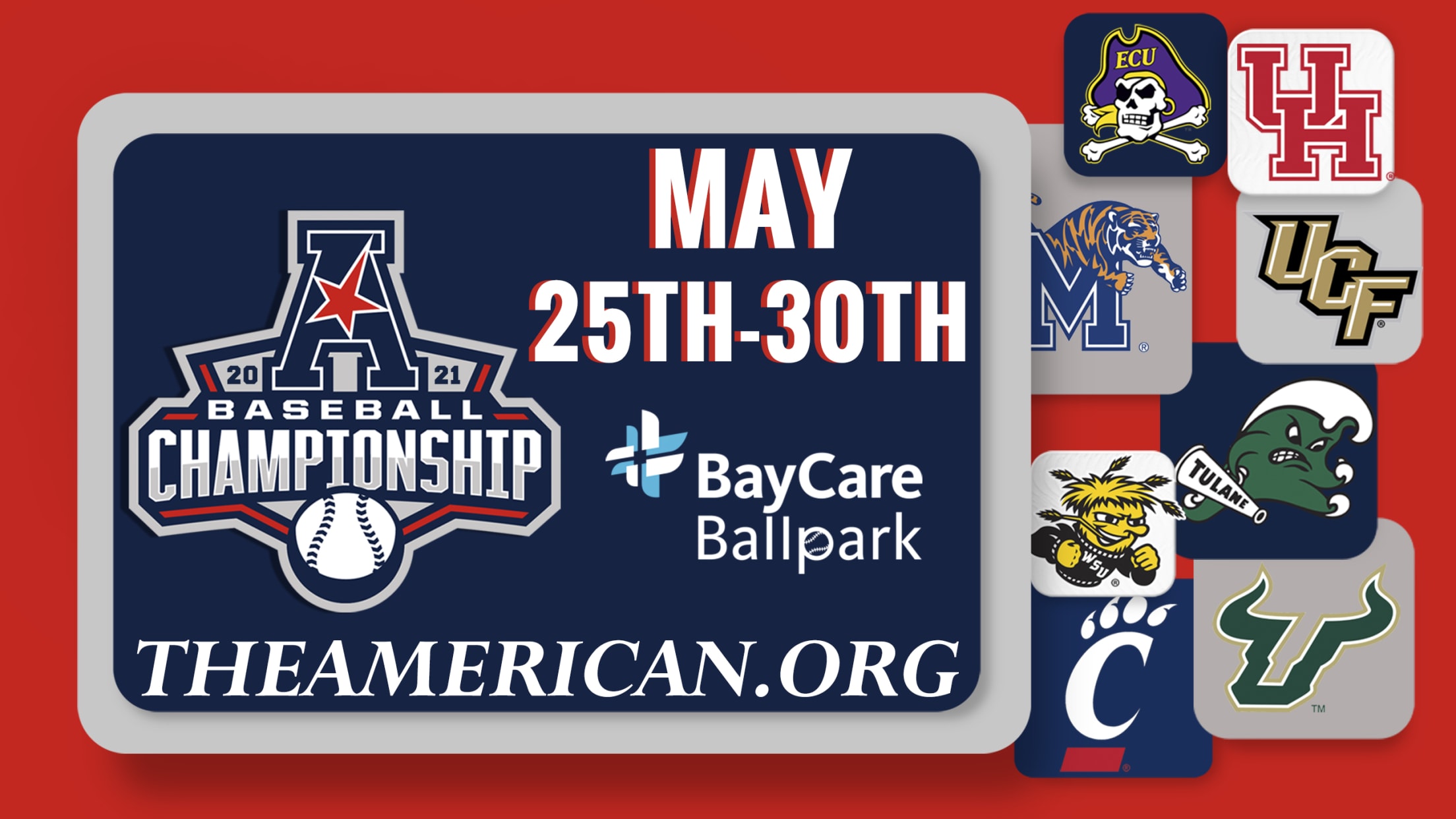 CLEARWATER, Fla. - The American Athletic Conference Baseball Championship returns to Clearwater May 25-30. BayCare Ballpark will host the eight league teams in a double-elimination tournament: Cincinnati, East Carolina, Houston, Memphis, South Florida, Tulane, UCF, and Wichita State. Find all game times and postseason info on TheAmerican.org/Baseball. The Tuesday-Saturday games
Threshers Job Fair at BayCare Ballpark on Wednesday, June 2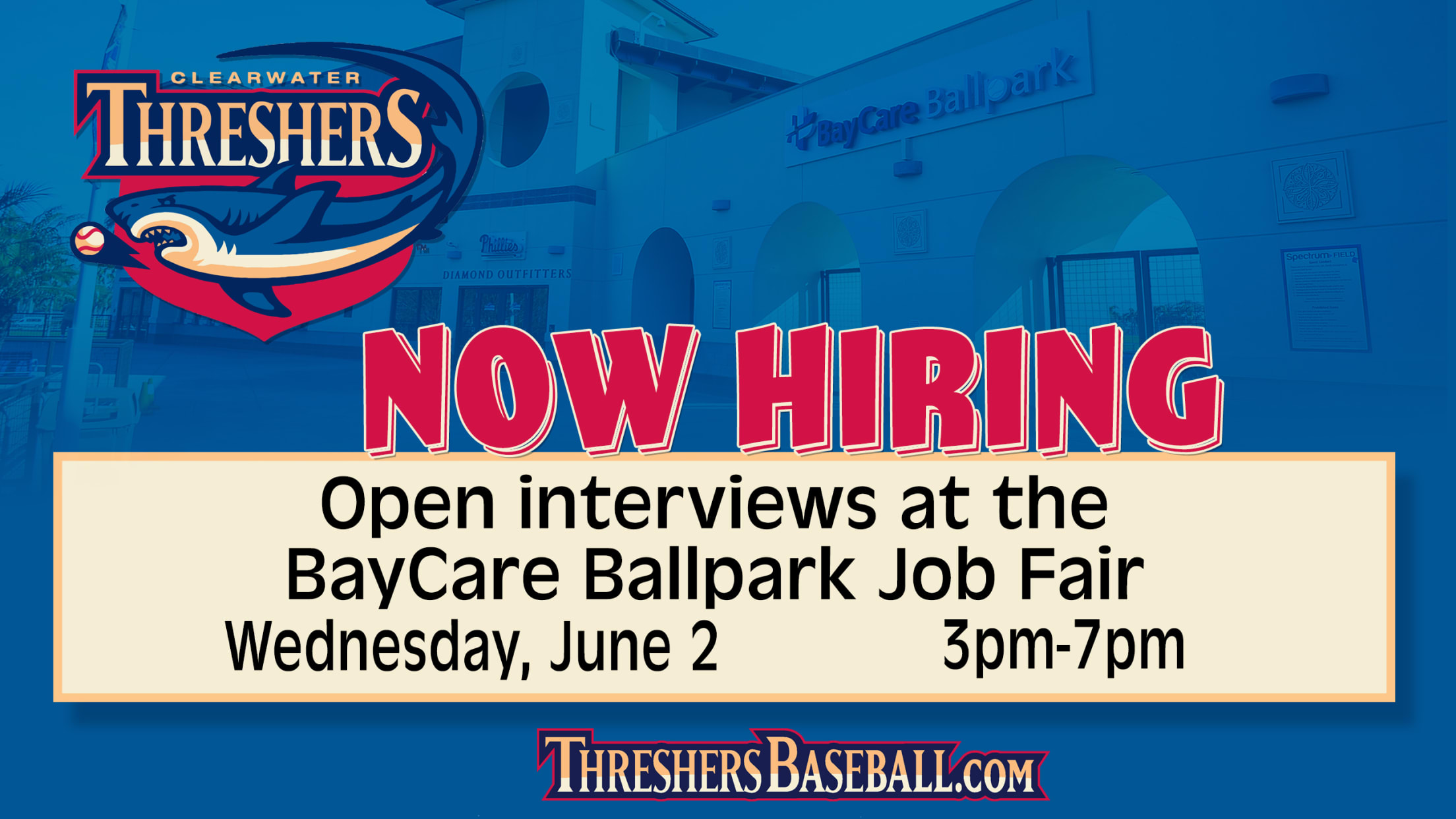 The Clearwater Threshers are hosting a Job Fair to hire cooks, cashiers, and warehouse at BayCare Ballpark on Wednesday, June 2, from 3 p.m. - 7 p.m. Open interviews will be conducted with job offers made on-site. Candidates should park and enter at the West Gate, by the fountain off
Garcia the Walk Off Hero in 8-6 Win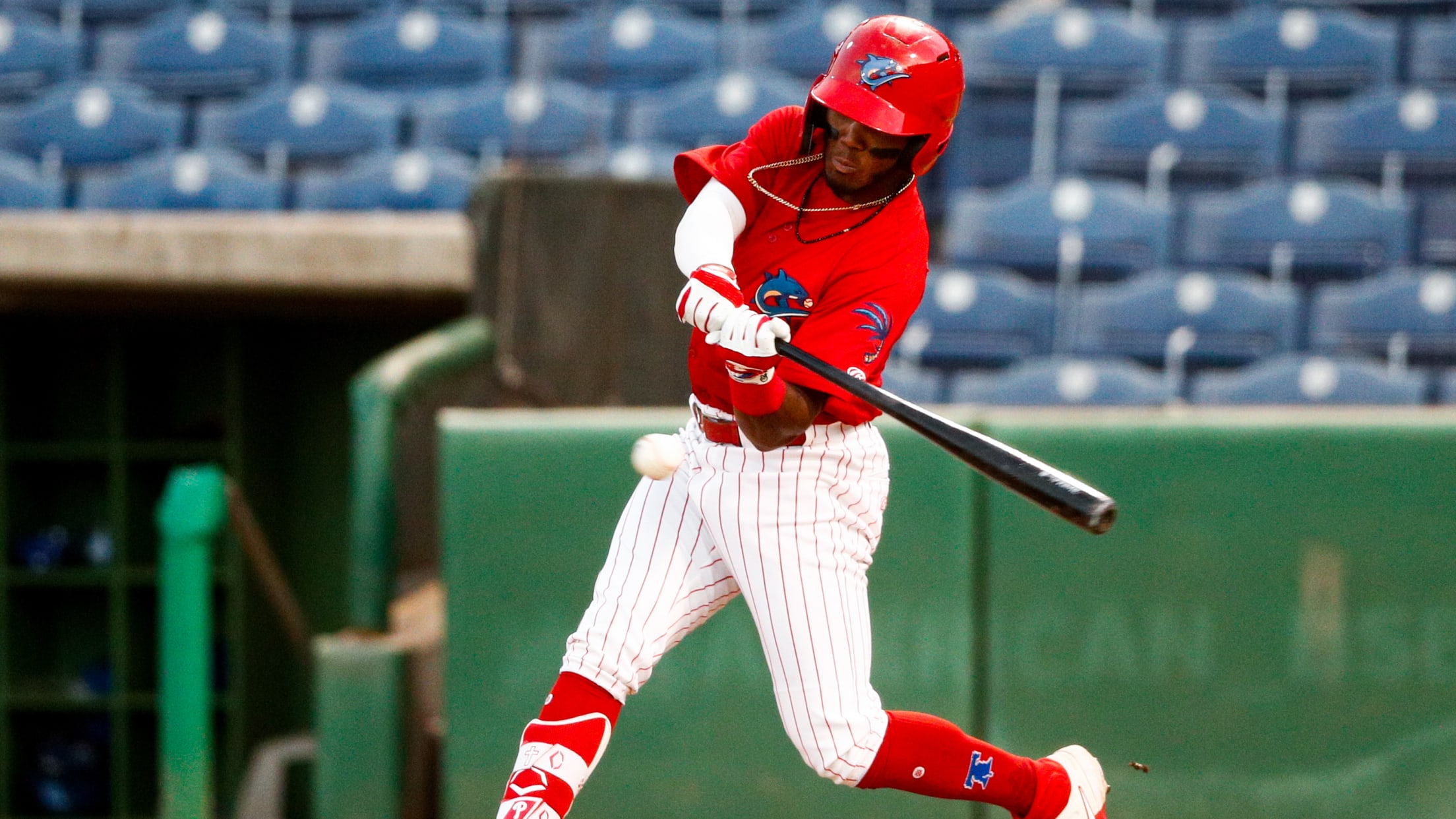 BOX SCORE CLEARWATER, Fla. – Luis Garcia went 2-for-5 and blasted a two-run, walk-off home run to lead the Threshers to an 8-6 victory and split the series against the Dunedin Blue Jays on Sunday afternoon. Dunedin (6-12) jumped on the scoreboard in the top of the first. Addison Barger
Rojas Robs Two Bases in Threshers 5-3 Win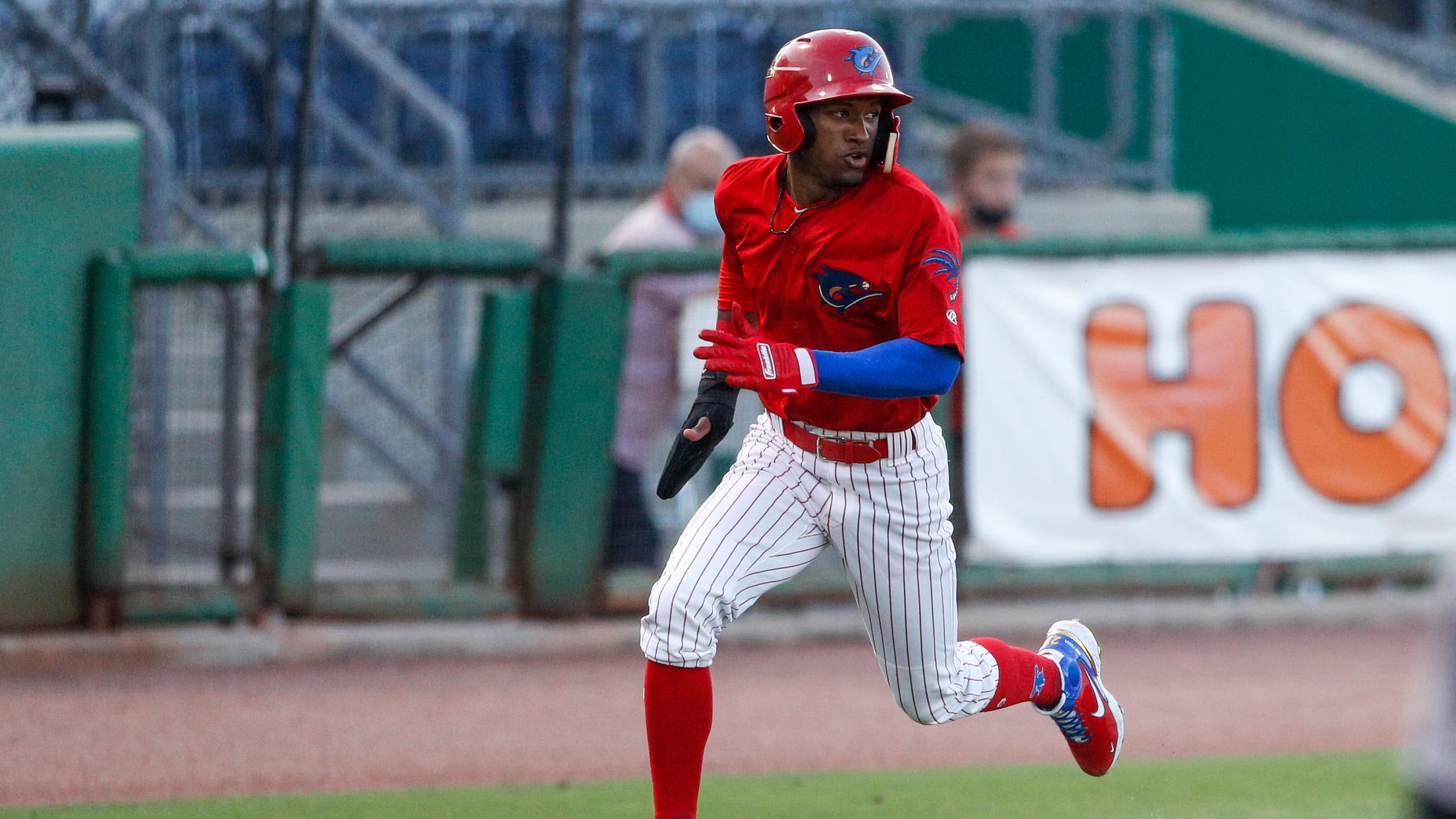 BOX SCORE CLEARWATER, Fla. – Johan Rojas went two-for-four and stole back-to-back bases to contribute to the Threshers 5-3 victory over the Dunedin Blue Jays on Saturday night. Clearwater (8-9) was the first on the board with three runs in the bottom of the second inning. Abrahan Gutierrez and Baron
Beach Dogs Pitchers Sharp in 1-0 Loss on Friday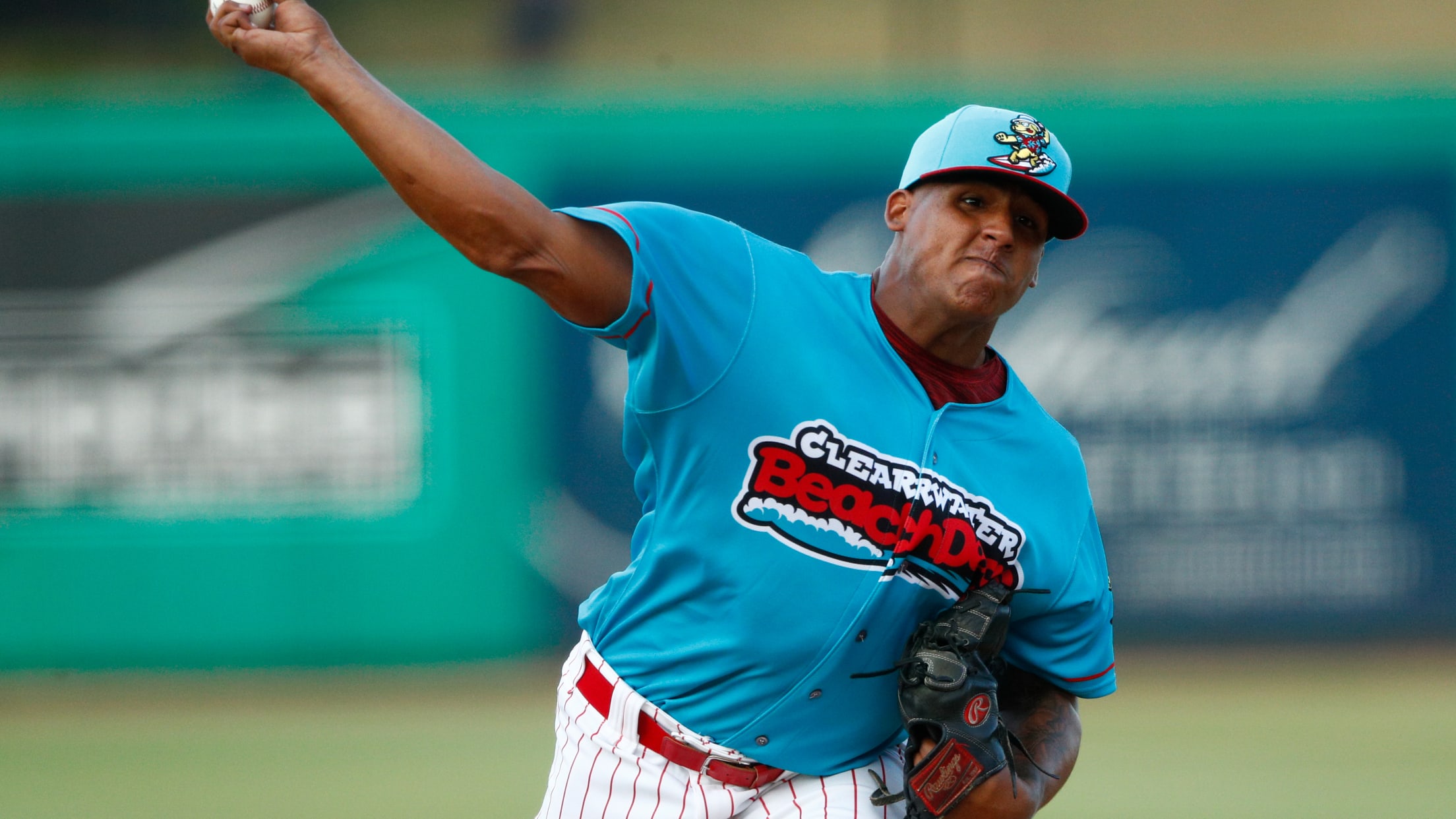 BOX SCORE CLEARWATER, Fla. – The Beach Dogs pitching staff limited the Blue Jays to just four hits, but the Blue Jays were able to edge in the only run of the ballgame to win 1-0 on Friday night. The lone run of the contest was scored by Dunedin (6-10)
Threshers Come Up Short 6-2 on Thursday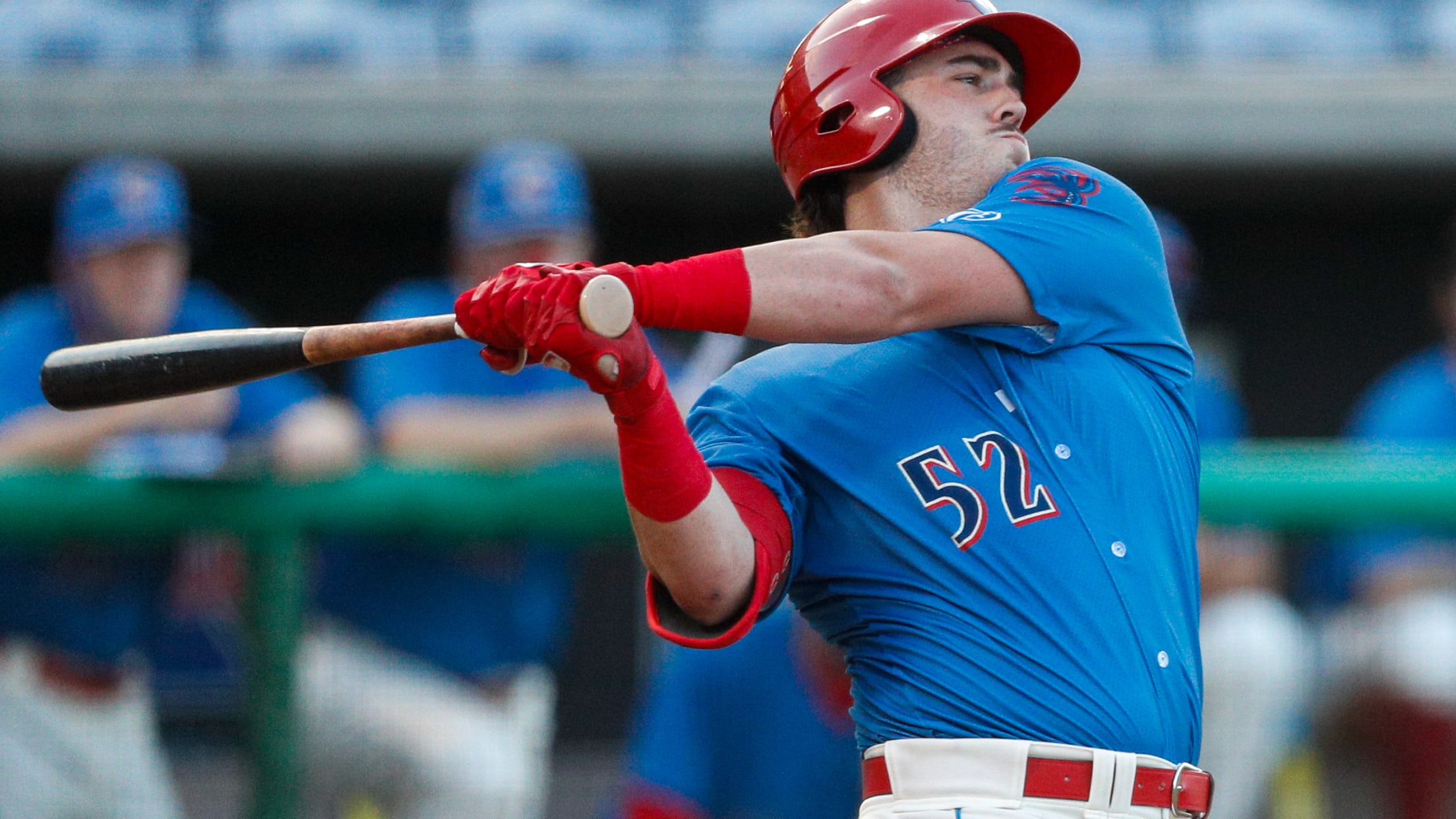 BOX SCORE CLEARWATER, Fla. – The Clearwater Threshers battle back in the ninth but fall short to the Blue Jays 6-2 on Thursday night. The game went scoreless until the fifth inning Dunedin (5-10) put up four runs. Justin Ammons singled to lead off the inning followed by a walk
Castillo Strong in Start, Threshers Fall 5-1 on Wednesday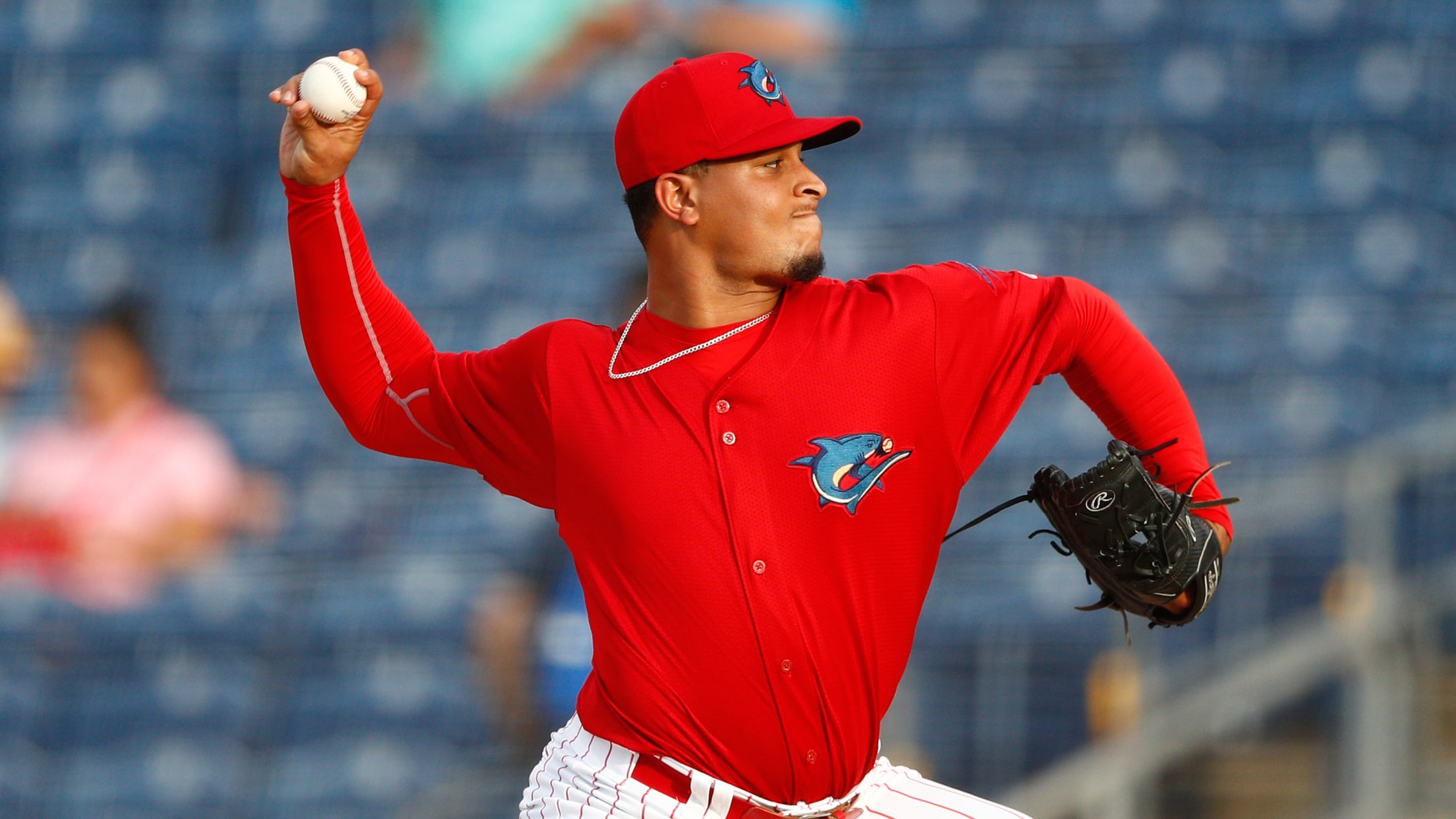 BOX SCORE CLEARWATER, Fla. – Clearwater gets on the board late but can't pick up enough steam as the Threshers fall to the Dunedin Blue Jays 5-1 on Wednesday night. Dunedin (4-10) held the Threshers scoreless until the bottom of the eighth inning. Casey Martin singled to lead off the
Threshers Top Blue Jays in Ten on Tuesday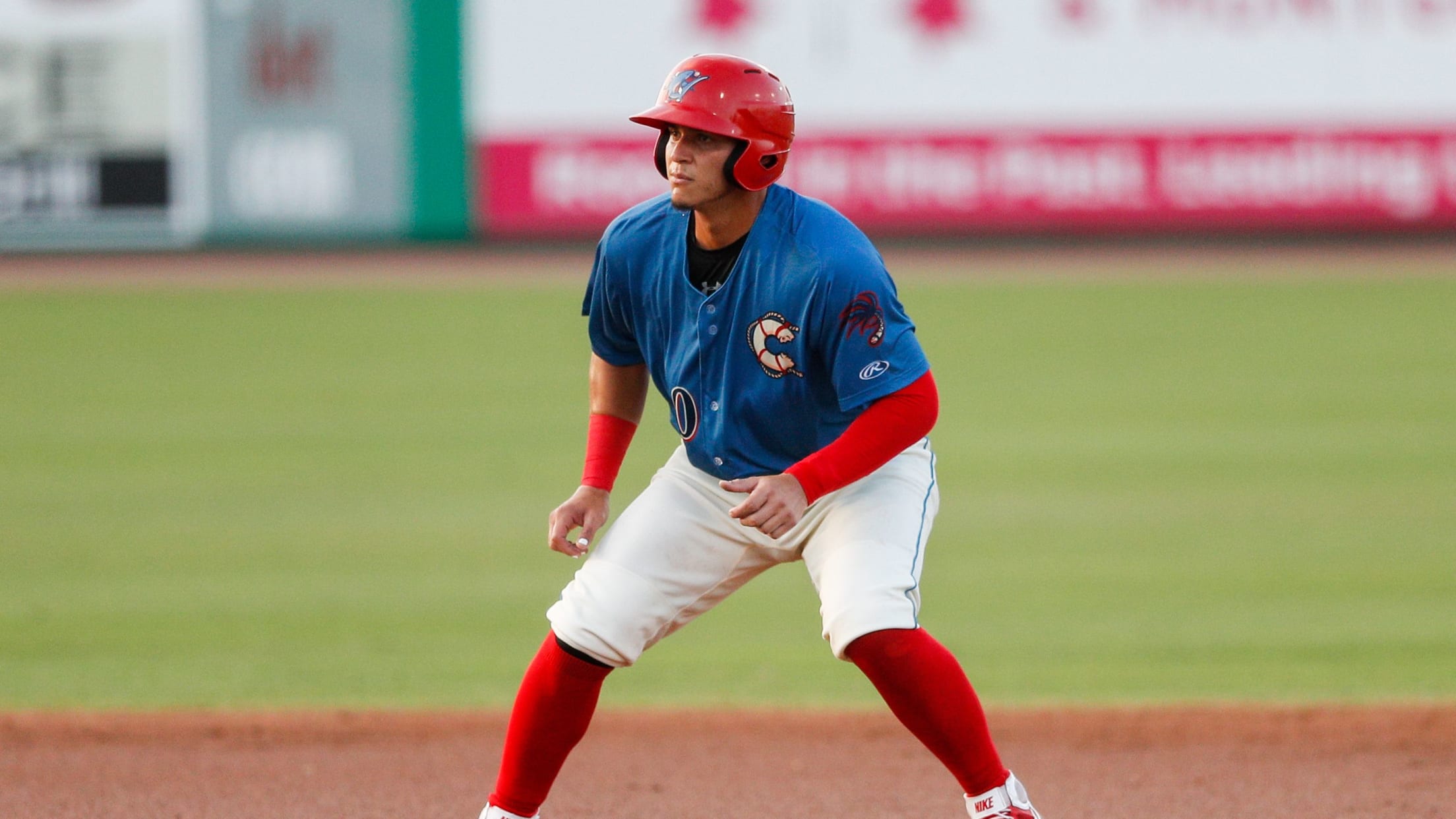 BOX SCORE CLEARWATER, Fla. – The Clearwater Threshers take the Dunedin Blue Jays to extra innings and come out victorious courtesy of a walk-off single by Abrahan Gutierrez on Tuesday night. Clearwater (7-6) took the early lead in the bottom of the first. D.J. Stewart drove in his 16th RBI
Garcia Homers, Threshers Lose 6-4 Sunday Afternoon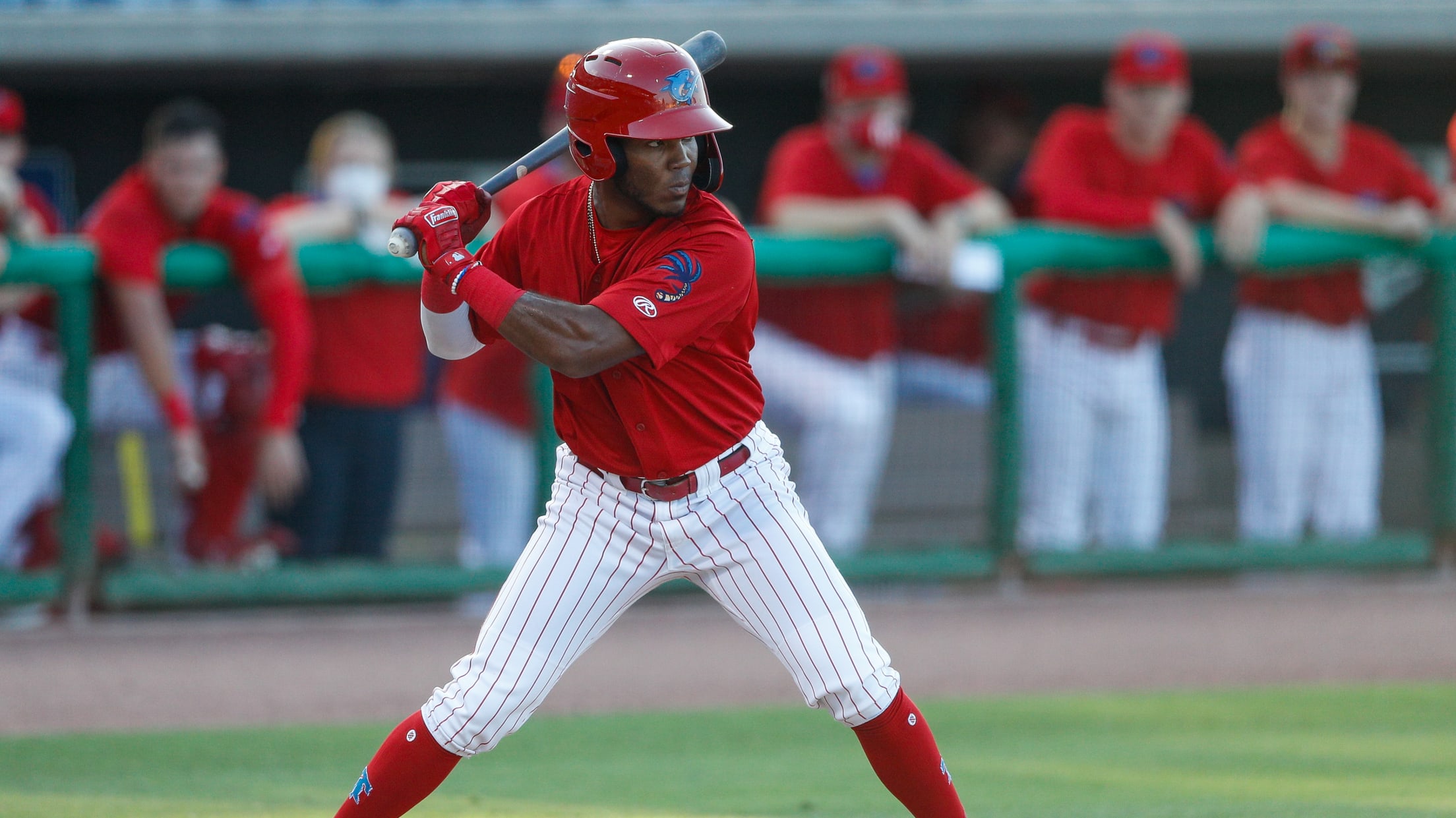 BOX SCORE CLEARWATER, Fla. - Luis Garcia hit his first home run of the season and D.J. Stewart's bat stayed hot, but it wasn't enough as the Threshers fell to the Flying Tigers 6-4 on Mother's Day Sunday afternoon. Lakeland (3-3) opened up scoring in the third inning. Griffin Dey
Threshers Rally in the Ninth to Win with Saturday Night Fireworks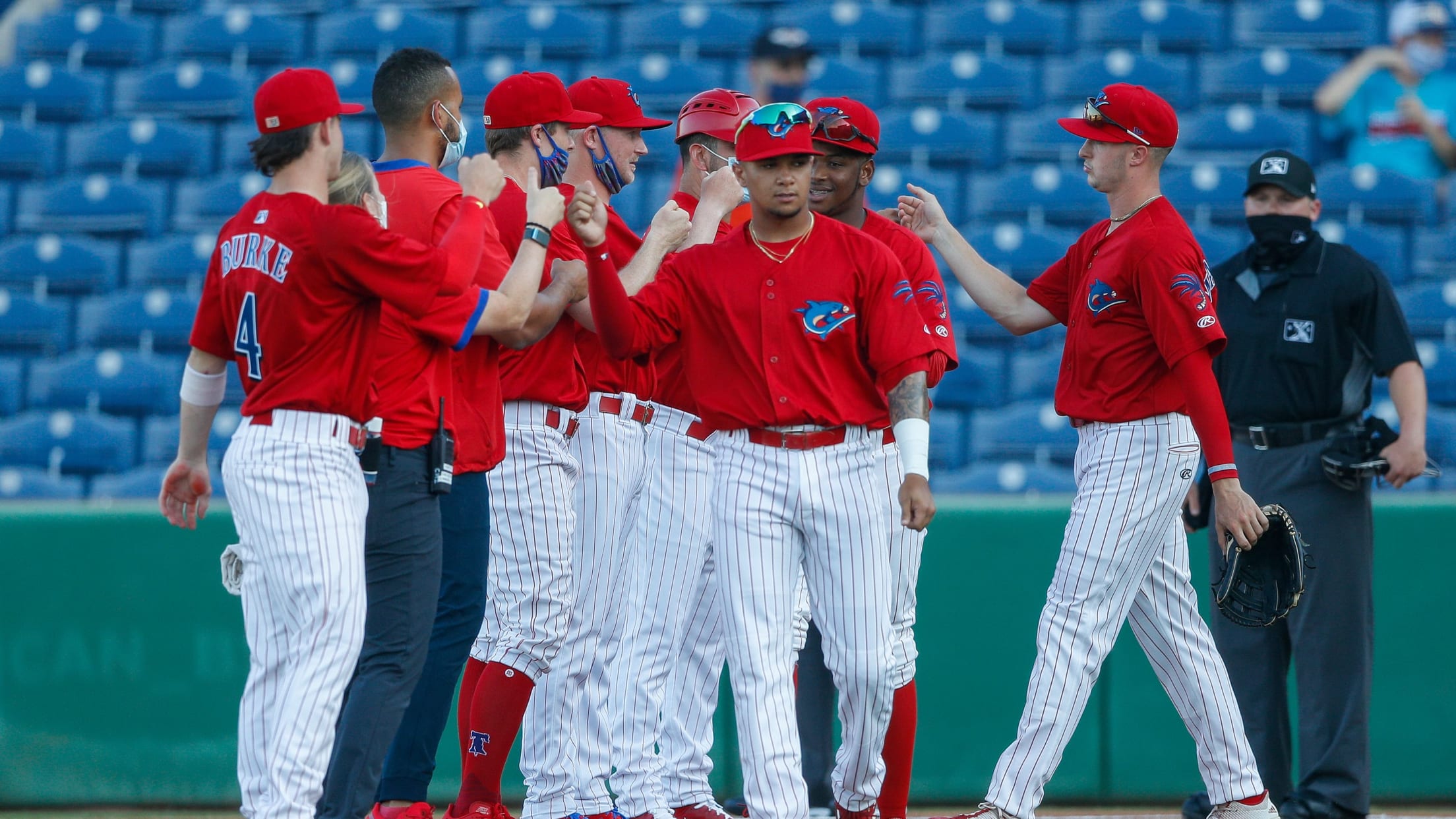 BOX SCORE CLEARWATER, Fla. - The Clearwater Threshers rallied late for a come-from-behind, walk-off win on Saturday night against the Lakeland Flying Tigers. Lakeland held a 3-0 lead until the bottom of the ninth. Luis Garcia walked to lead off the inning and Casey Martin wacked a double into right