Virtual Job Fair for Phillies and Threshers Seasons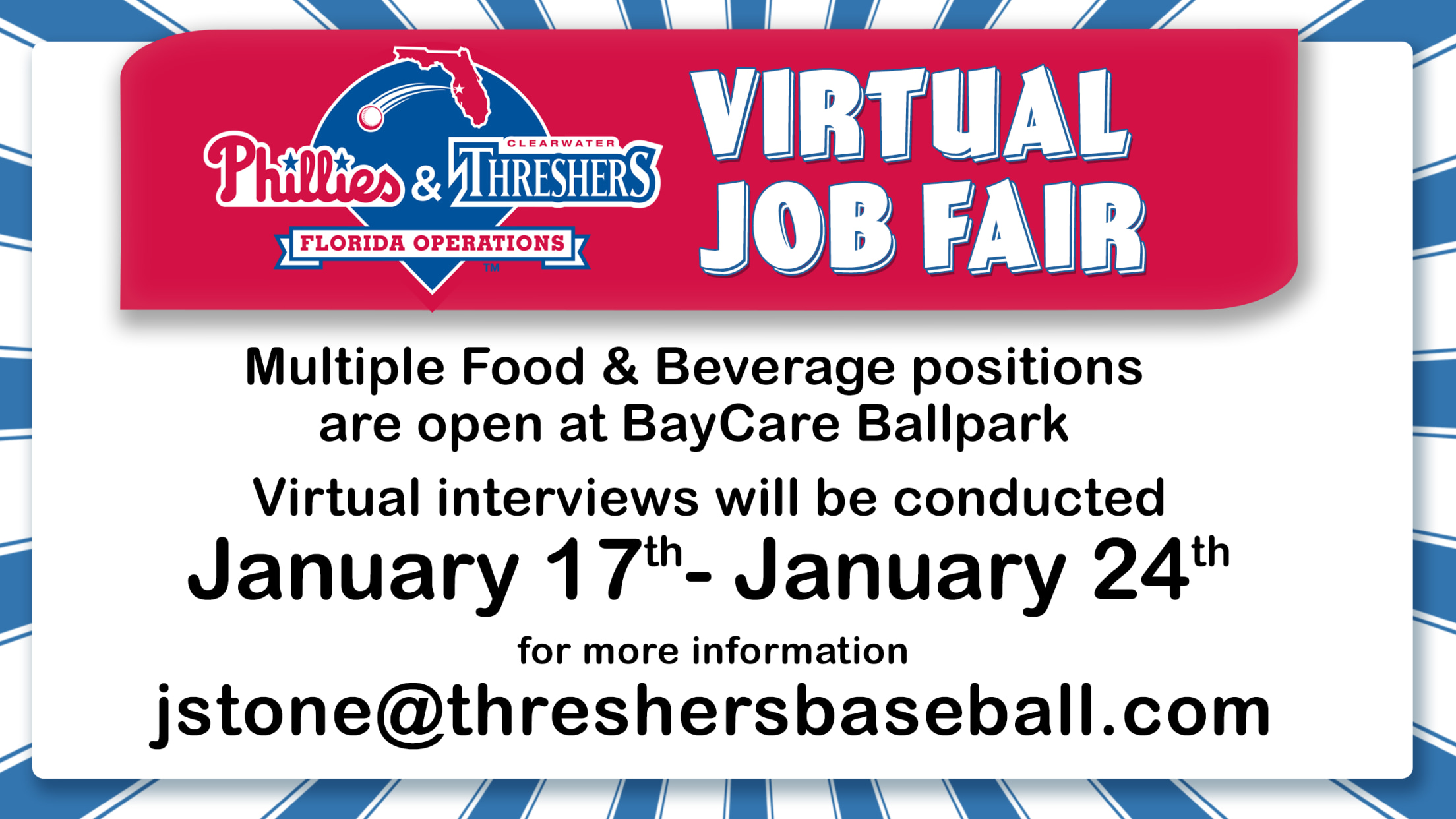 CLEARWATER, Fla. - The Phillies and Threshers are hiring now for BayCare Ballpark. Multiple positions in Food & Beverage, Security, and the Fun Team are available to apply now. For the Food & Beverage open positions, applications are being accepted now at Indeed.com (link), and there will be virtual interviews
2022 Threshers Single-Game Tickets On Sale Now!
Available dates include Independence Day and Saturday fireworks, and Marvel Defenders of the Diamond Night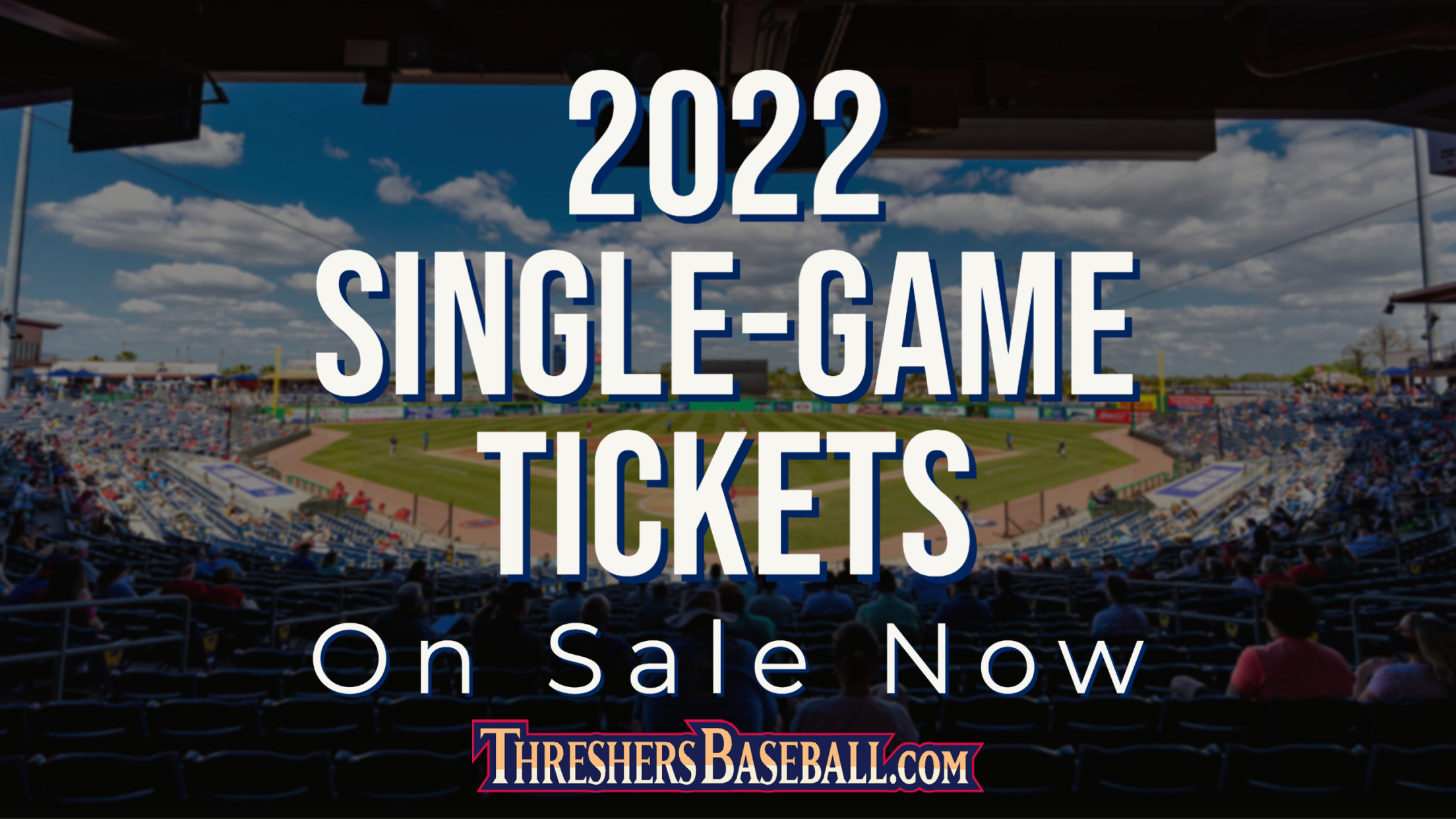 CLEARWATER, Fla. - Clearwater Threshers single-game tickets and season packages for the 2022 summer season at BayCare Ballpark are now available at ThreshersBaseball.com or by phone at 727-467-4457. Opening Night will be Friday, April 8, against the Fort Myers Mighty Mussels at 6:30 p.m. Tickets Online at ThreshersBaseball.com Fans can
Philadelphia Phillies Spring Training Tickets On Sale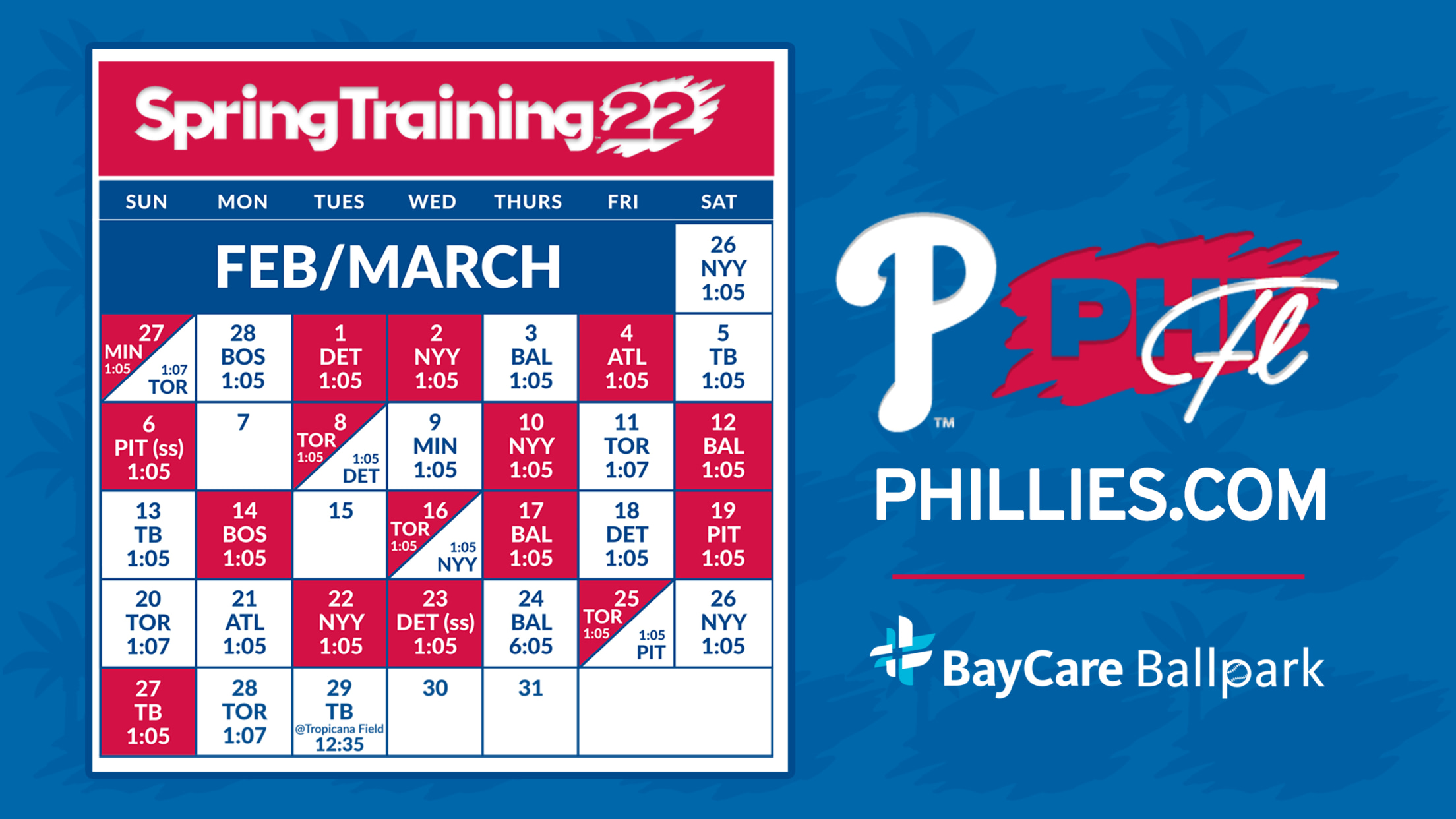 CLEARWATER, Fla. – Philadelphia Phillies Spring Training tickets are on sale to the public. Beginning Wednesday, November 10, fans will have the chance to purchase tickets and parking to the 16 Spring Training games to be played at BayCare Ballpark in Clearwater, Florida. All purchases are online only at phillies.com.
Food & Beverage Now Hiring at BayCare Ballpark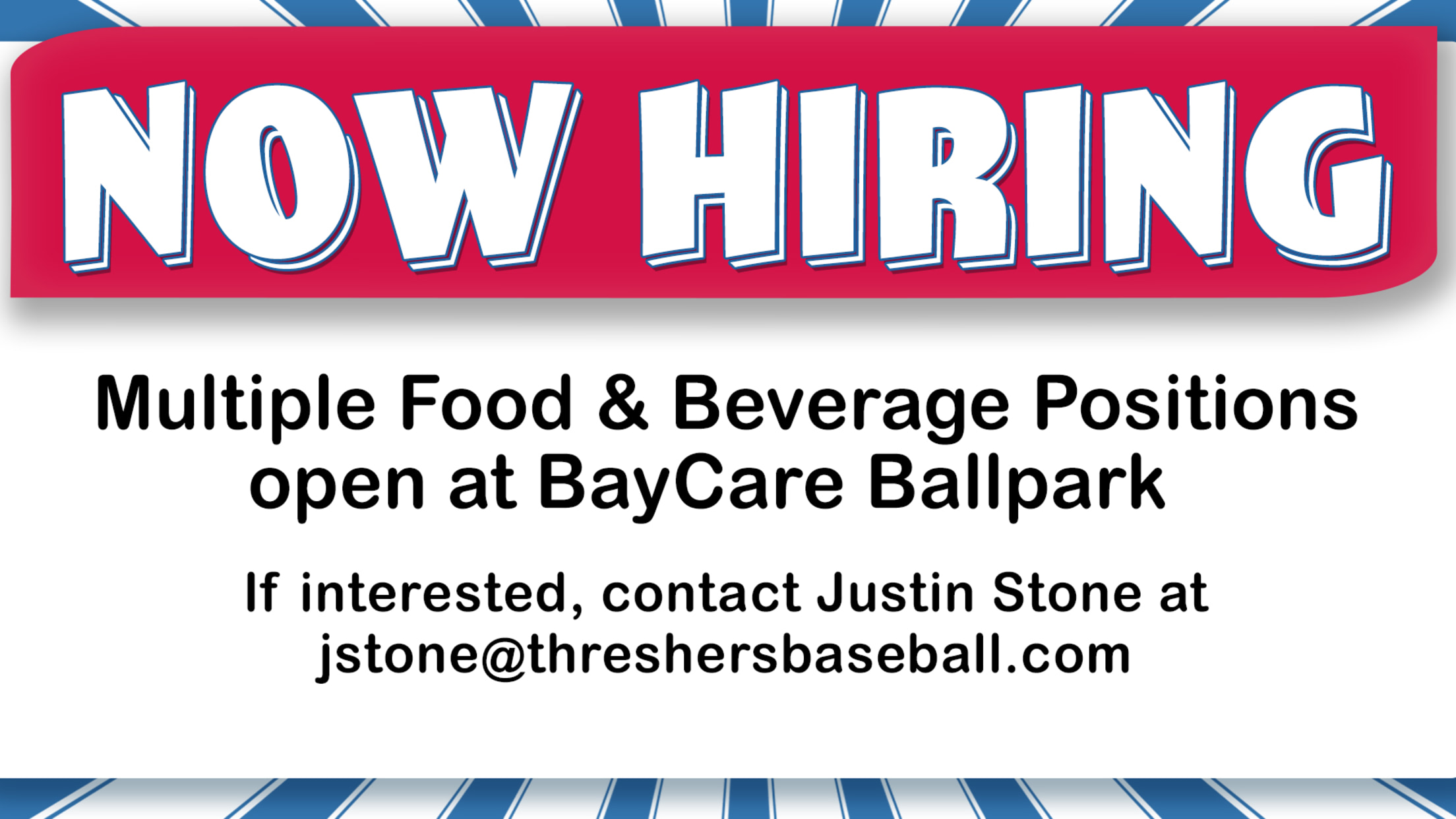 The Job Fair at BayCare Ballpark previously scheduled for January 10 has been postponed, but all posted positions remain available. Applications are encouraged, contact [email protected] for more information. BayCare Ballpark is hiring food and beverage staff for the 2022 Phillies Spring Training and Clearwater Threshers season. Open positions include: -
Threshers Announce 2022 Game Times
Opening Night is April 8th at BayCare Ballpark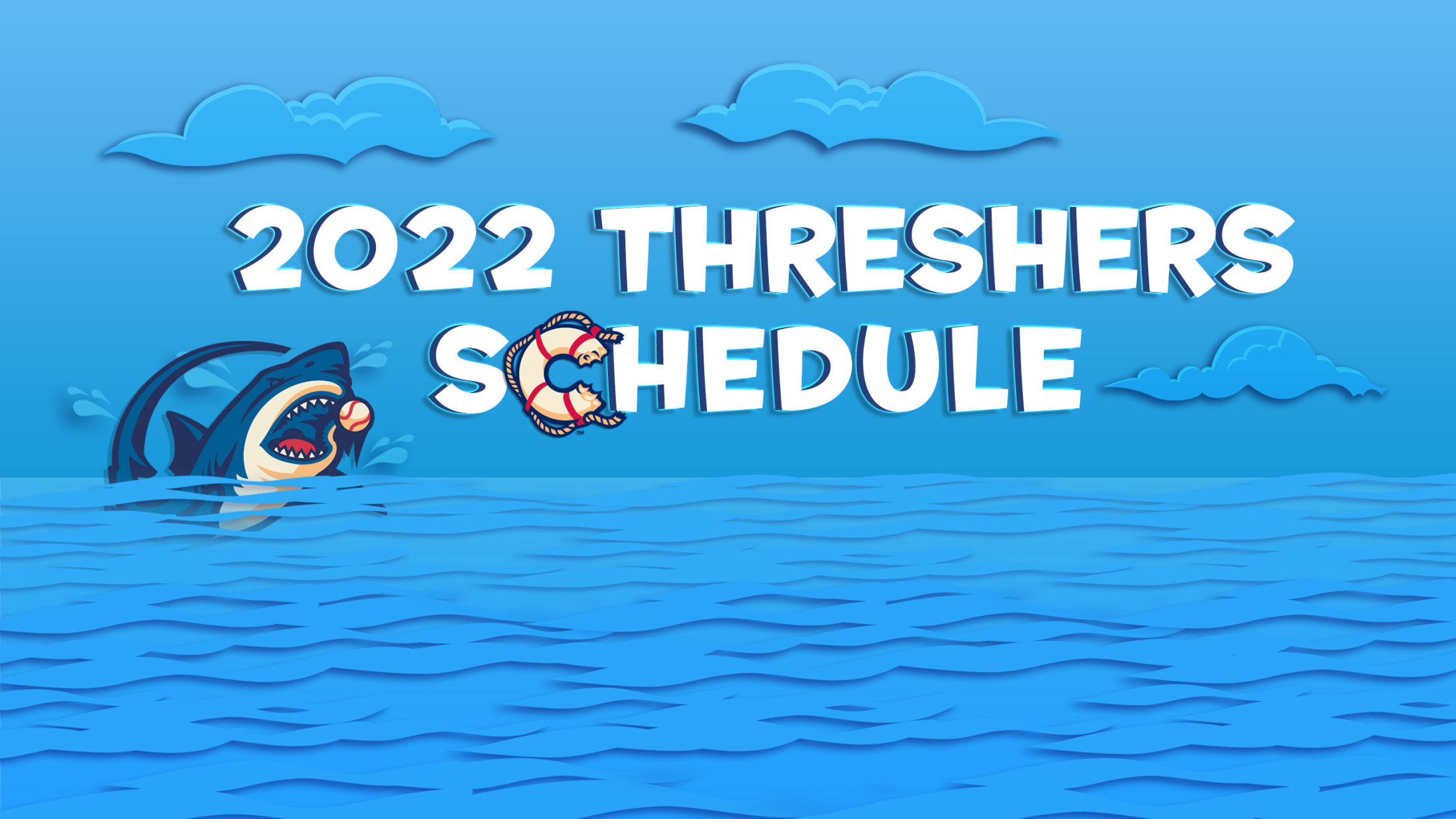 CLEARWATER, Fla. – The Clearwater Threshers have announced their game schedule complete with game times for the 2022 season. View and download the 2022 game schedule PDF View the 2022 schedule on Threshers Baseball.com Opening Night for the Philadelphia Phillies' Low-A Southeast League affiliate will be Friday, April 8, with
Threshers Announce 2022 Game Schedule 
Threshers to host 66 home games in 2022, BayCare Ballpark Opener set for April 8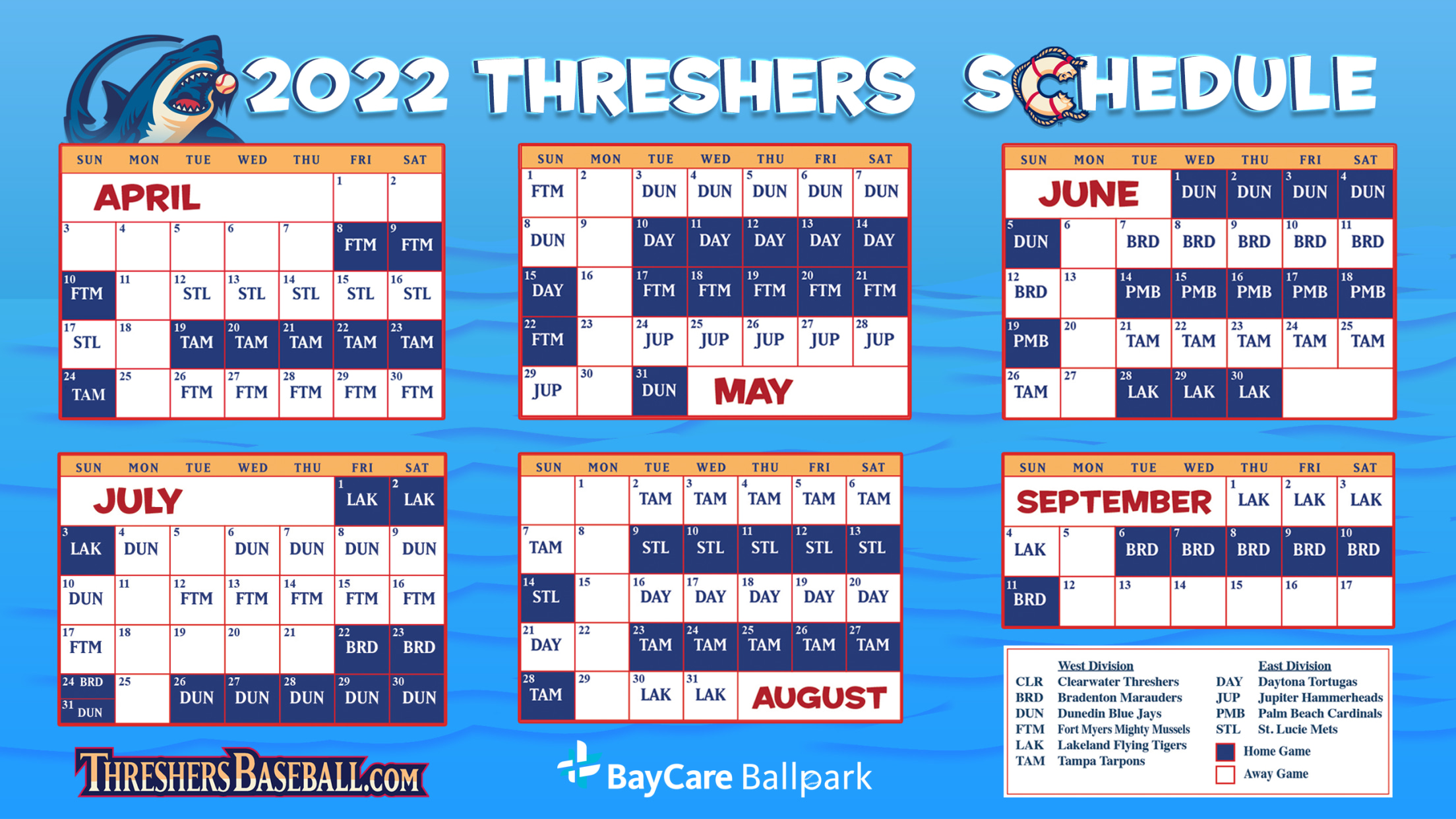 CLEARWATER, Fla. – The 2022 Clearwater Threshers game schedule has been released by Major League Baseball. The 132-game summer slate begins with a divisional matchup on April 8 against The Fort Myers Mighty Mussels. The schedule is comprised of 66 home games at BayCare Ballpark and 66 on the road
Boo Bash Returns in 2021 to BayCare Ballpark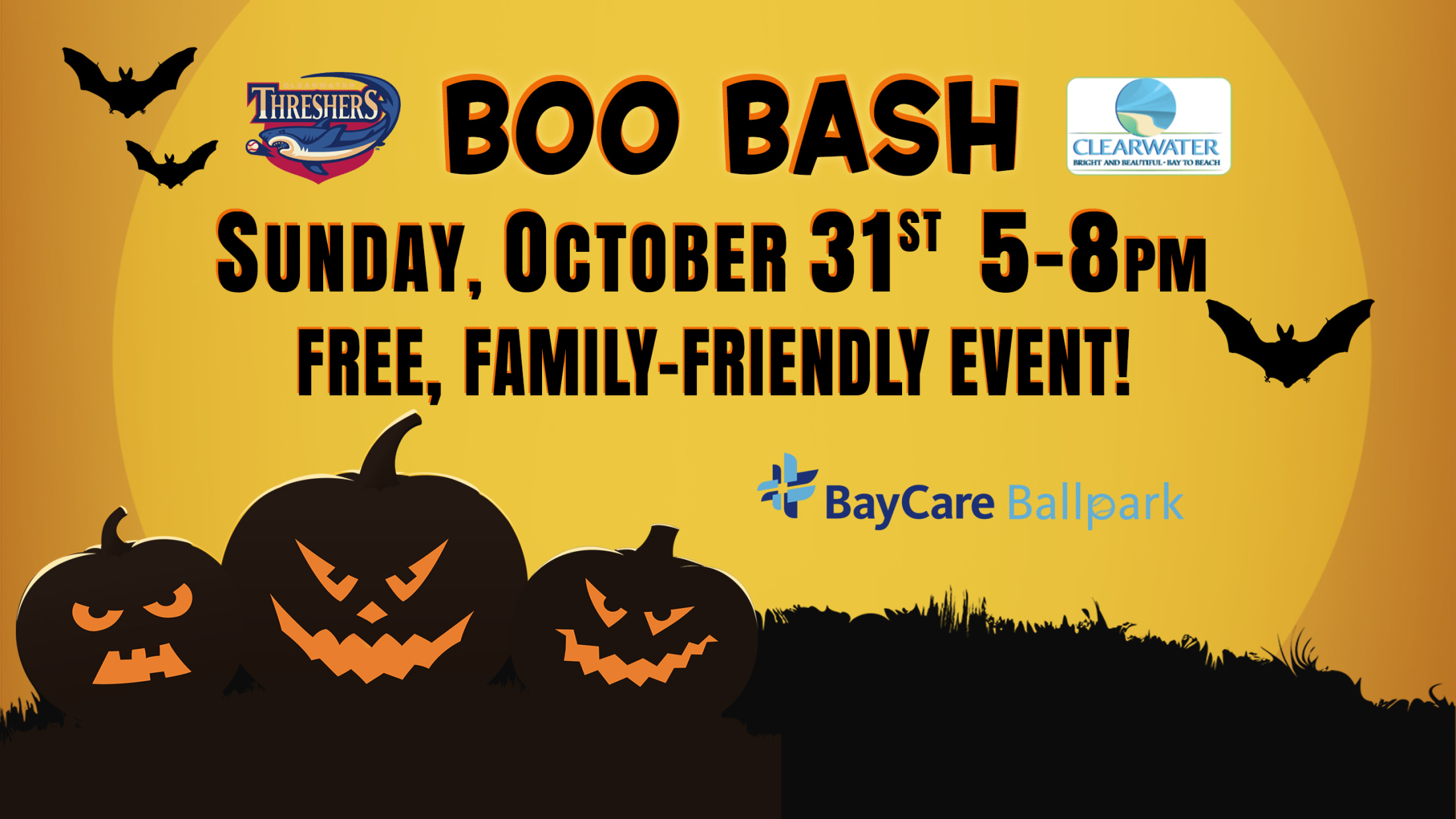 CLEARWATER, Fla. - Boo Bash is back at BayCare Ballpark! The 2021 edition of the free, family-friendly Trick-Or-Treat event is on Sunday, October 31st. BayCare Ballpark gates will be open from 5 p.m. - 8 p.m. for children to trick-or-treat on the concourse. Kids may gather candy and goodies from
Clearwater Jazz Holiday is October 14-17 at BayCare Ballpark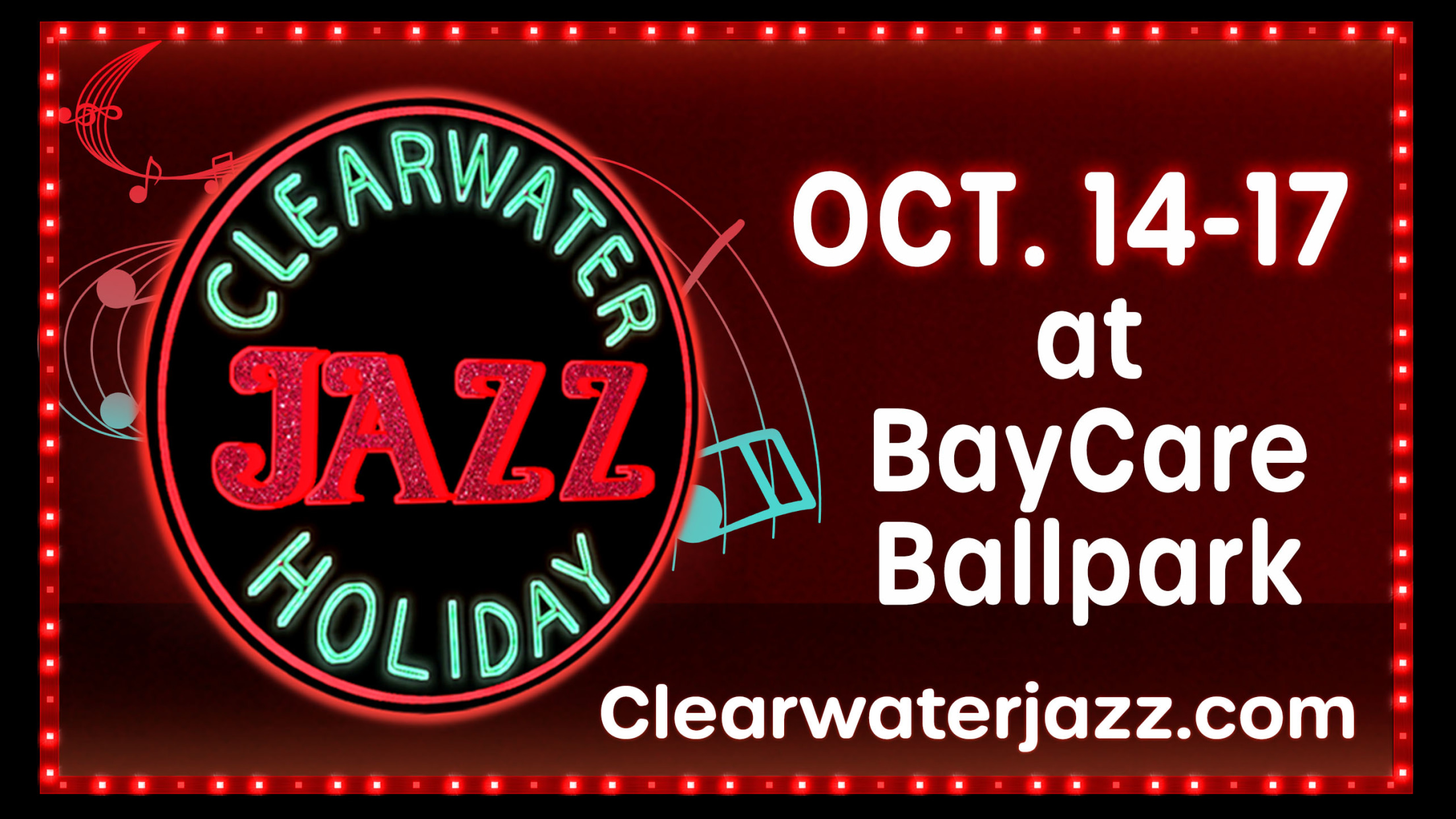 CLEARWATER, Fla. - Clearwater Jazz Holiday returns October 14-17, and for the first time will be held at BayCare Ballpark. The home of Phillies spring training and Threshers baseball plays host to the 42nd edition of the live music festival. The 2021 four day, four night festival lineup is headlined
Tuesday's Tarpons vs Threshers Game Postponed - August 24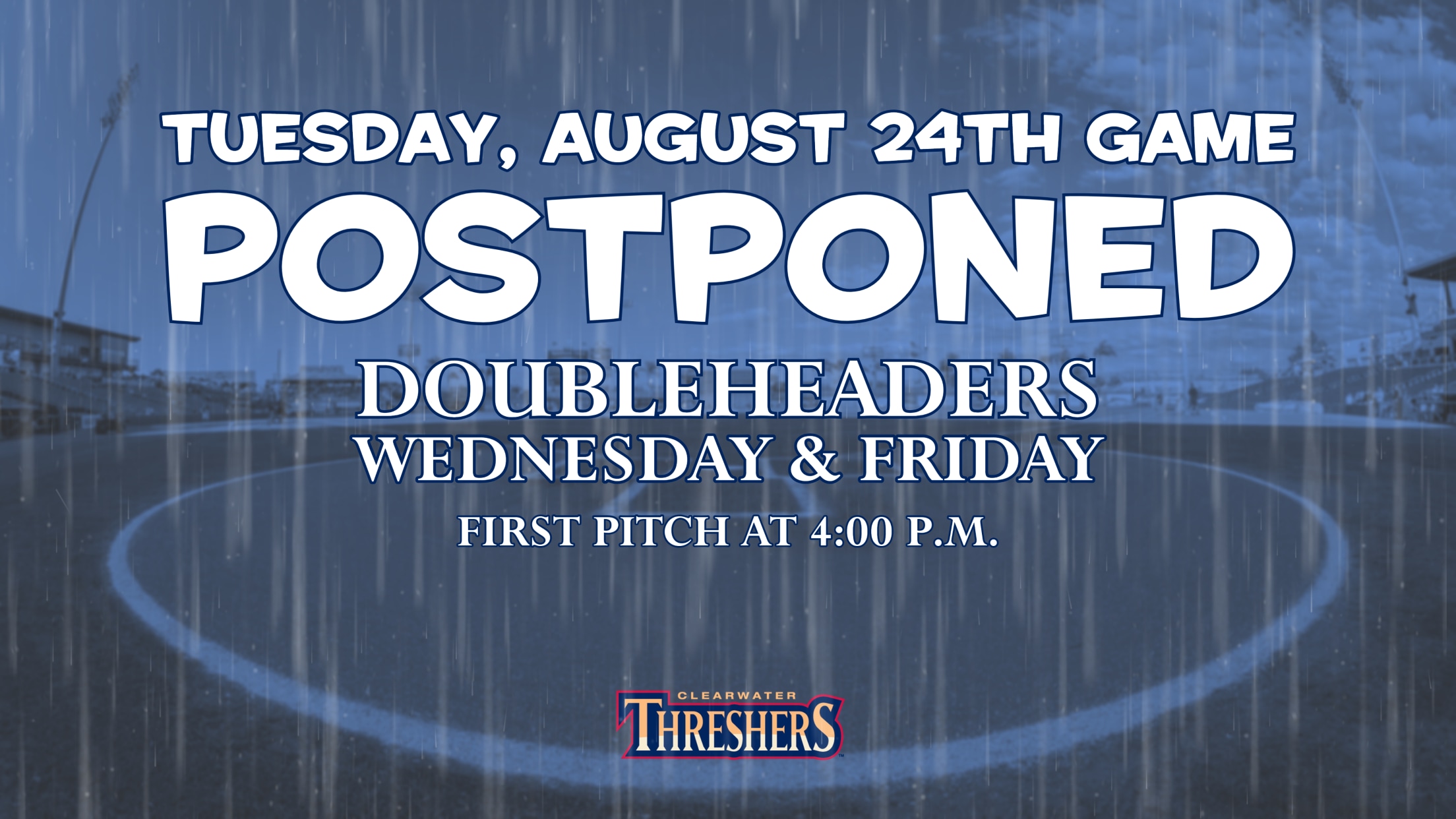 CLEARWATER, Fla. - The Tuesday, August 24, Tampa Tarpons at Clearwater Threshers game has been postponed due to unplayable field conditions at BayCare Ballpark. The game will be made up as part of a doubleheader on Friday, August 27. Fans with tickets to postponed Threshers' games may exchange them at
Back to School Night with Kids Backpack Giveaway is Friday, August 6th
The Threshers also Honoring National Teacher of the Year from Clearwater's Eisenhower Elementary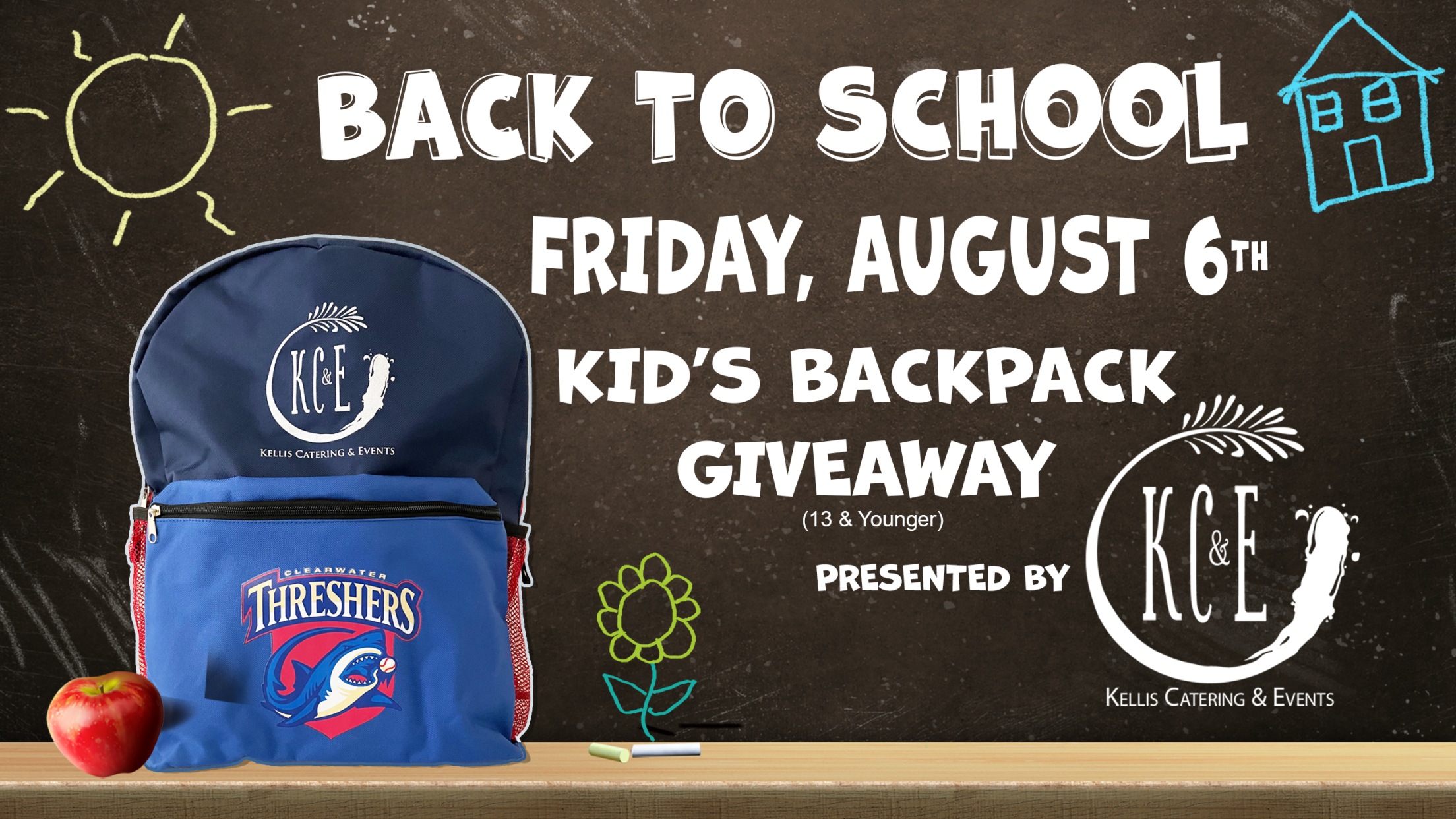 The Clearwater Threshers are hosting Back to School Night on Friday, August 6th at BayCare Ballpark, with a Kids Backpack giveaway, school supply drive, and recognition of National Teacher of the Year, Sarah Painter from our neighbor, Eisenhower Elementary. Gates open at 5:30 p.m. for the 6:30 p.m. game with
Doubleheader Taps & Apps Thursday with Postgame Fireworks - August 5th
Doubleheader at 4 p.m. vs the Bradenton Marauders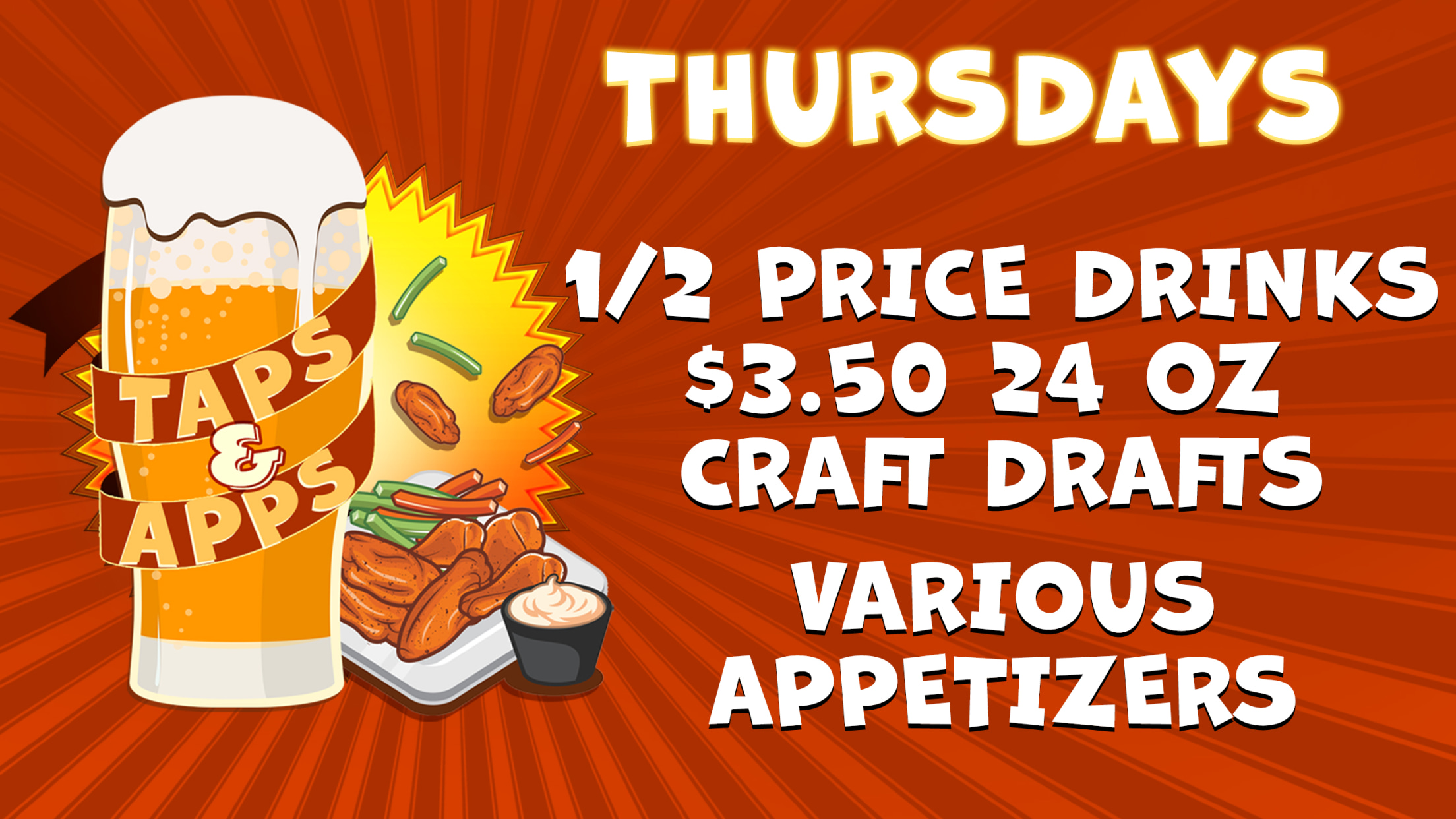 5:30 p.m. update: Due to the rain delay, tonight's doubleheader has changed to one 9-inning game with first pitch at 7 p.m. The postgame fireworks remain on as scheduled. CLEARWATER, Fla. - The Thursday, August 5th, edition of Taps & Apps is a special one with a doubleheader followed by
Wednesday, August 4th Threshers Game Rained Out vs Bradenton
Doubleheader Scheduled for Thursday, August 5th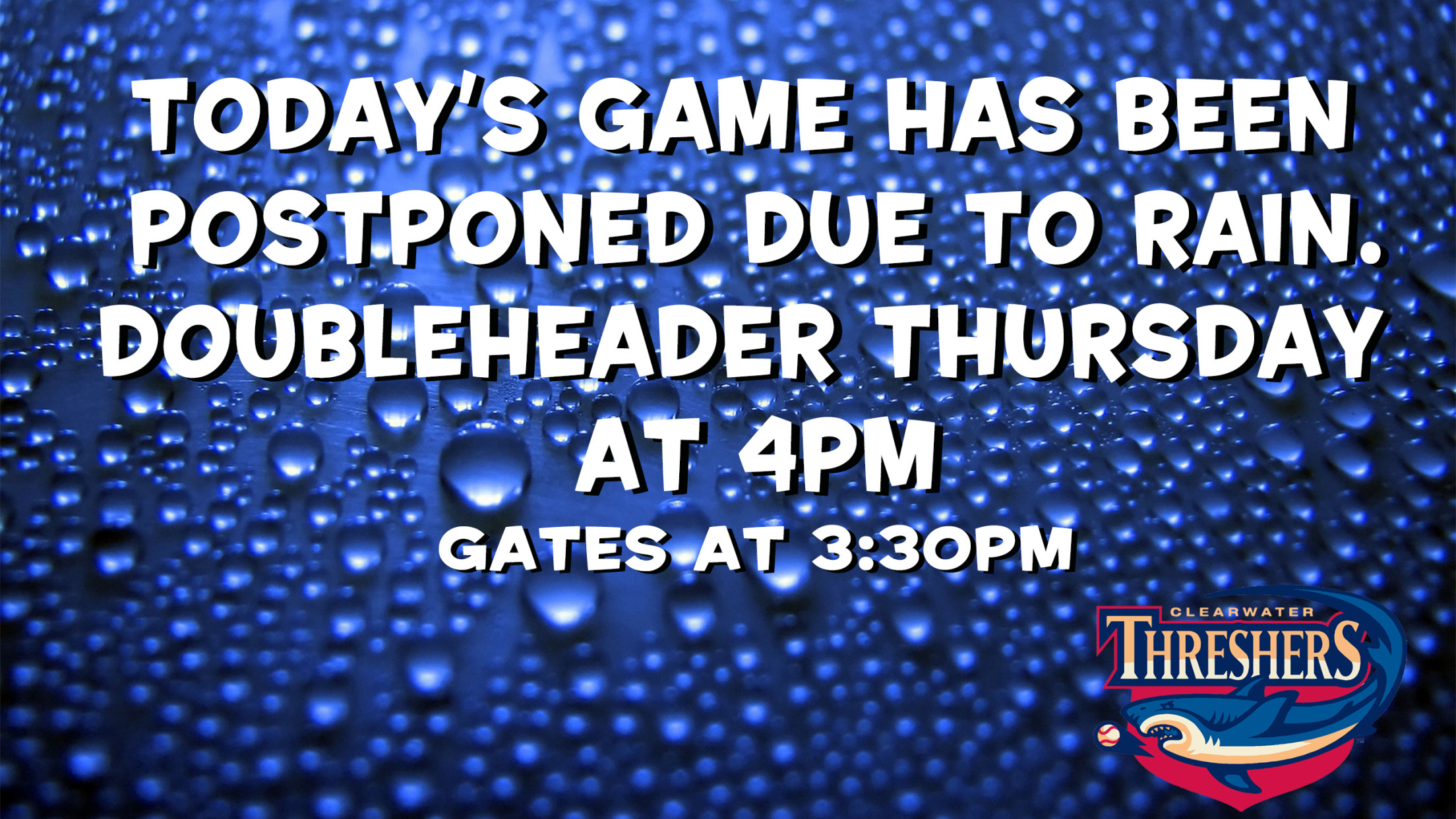 CLEARWATER, Fla. - The Wednesday, August 4th, Threshers game versus Bradenton has been rained out due to ongoing storms in the area. The postponed game will be played as part of a doubleheader on Thursday, August 5th, starting at 4 p.m. Gates will open on at 3:30 p.m. on Thursday
Tuesday, August 3rd Threshers Game vs Bradenton Postponed
Home Games Remain Scheduled for Wednesday through Saturday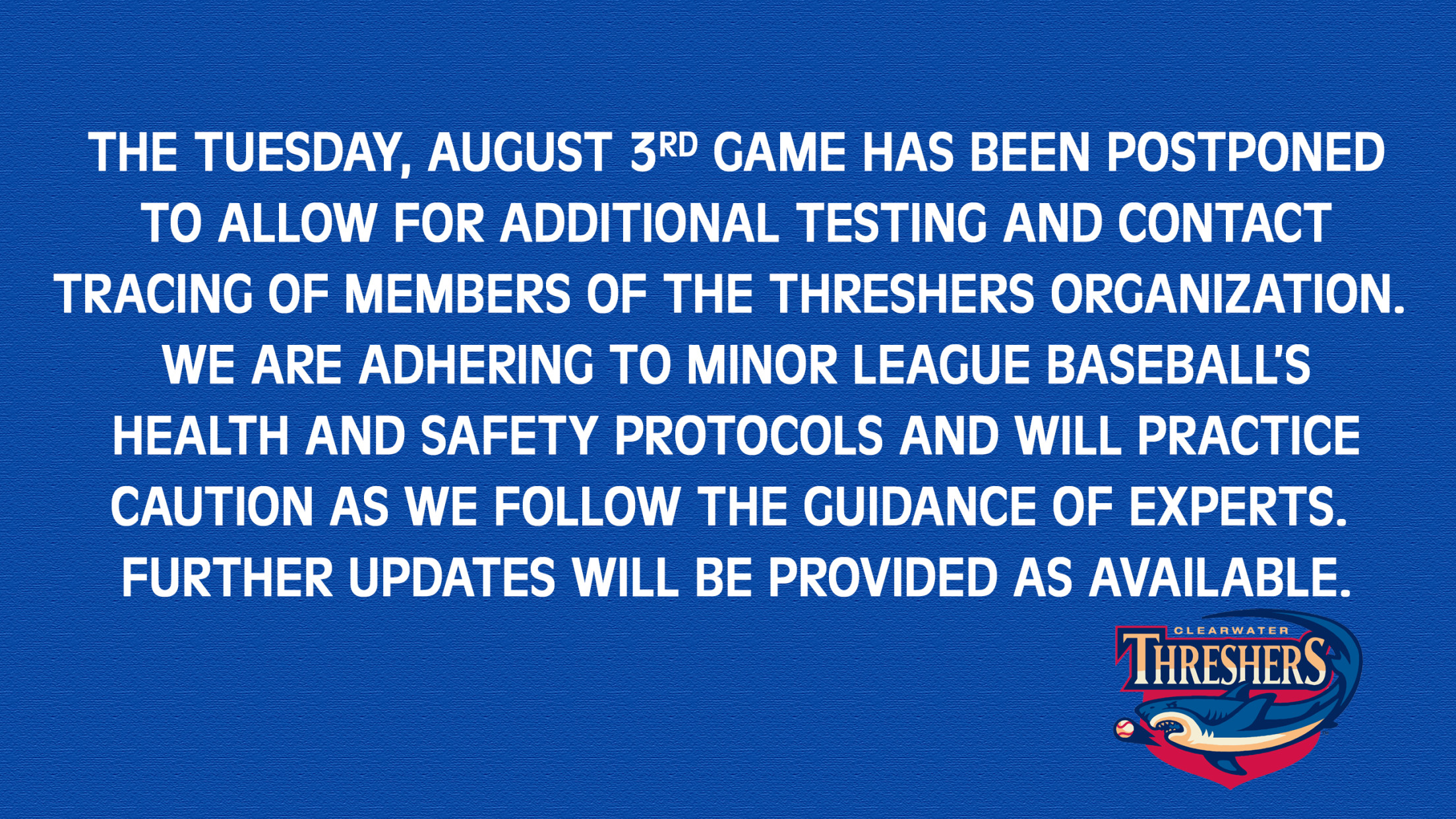 Tonight's game has been postponed to allow for additional testing and contact tracing of members of the Threshers organization. We are adhering to Minor League Baseball's health and safety protocols and will practice caution as we follow the guidance of experts. Further updates will be provided as available. Game times
Saturday, July 31st and Sunday, Aug. 1st Threshers Games vs Fort Myers Canceled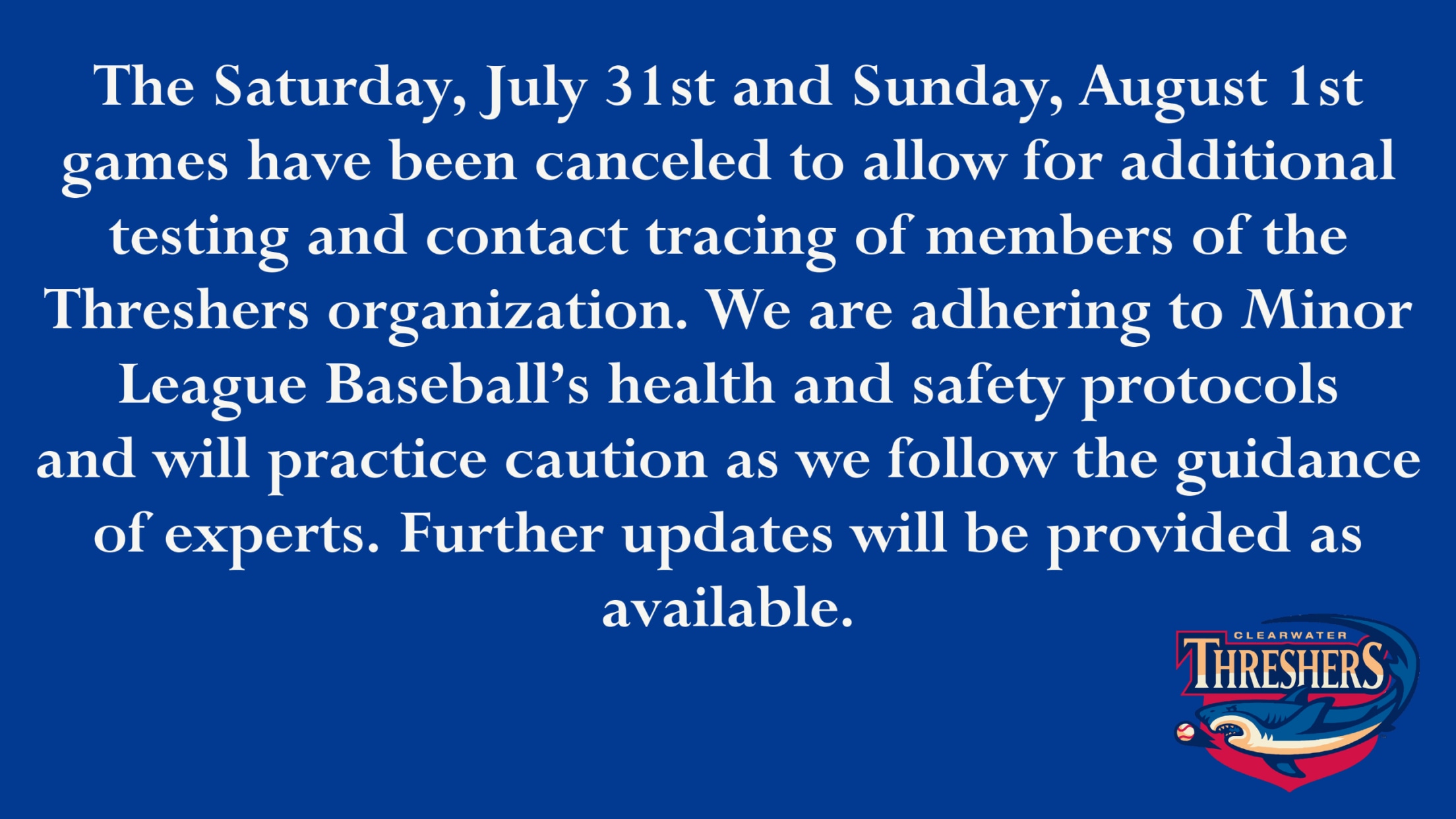 The Saturday, July 31st and Sunday, August 1st games have been canceled to allow for additional testing and contact tracing of members of the Threshers organization. We are adhering to Minor League Baseball's health and safety protocols and will practice caution as we follow the guidance of experts. Further updates
Threshers and Mighty Mussels Washed Out on Wednesday
Game will be made up as part of a doubleheader on Thursday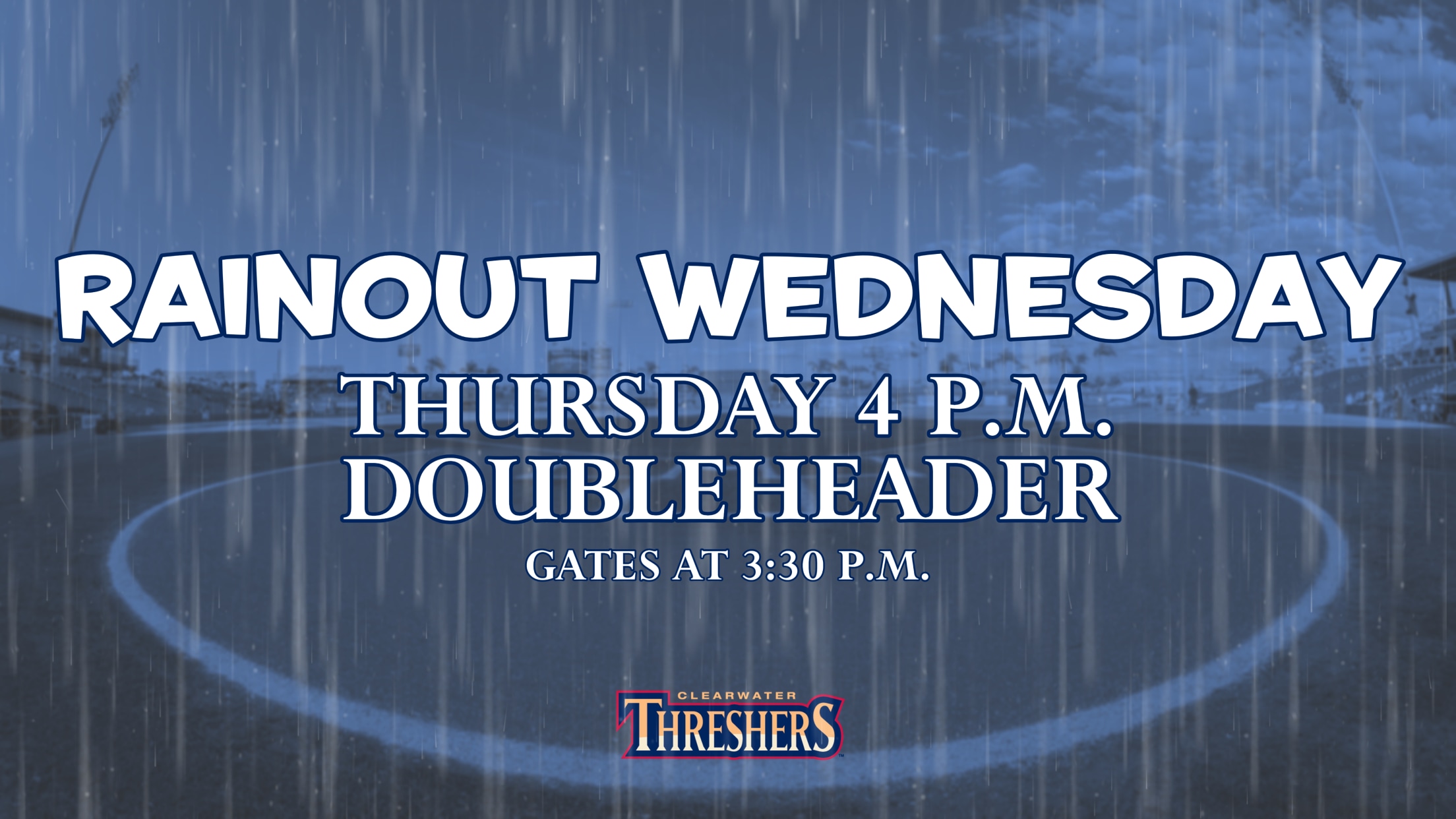 CLEARWATER, Fla. – The Clearwater Threshers and Fort Myers Mighty Mussels were washed out on Wednesday due to consistent rainfall. Wednesday's game will be made up as part of a doubleheader on Thursday, July 29, the first of two seven-inning games starting at 4:00 p.m. Gates will open at 3:30
St. Lucie Tops Clearwater 14-4 on Friday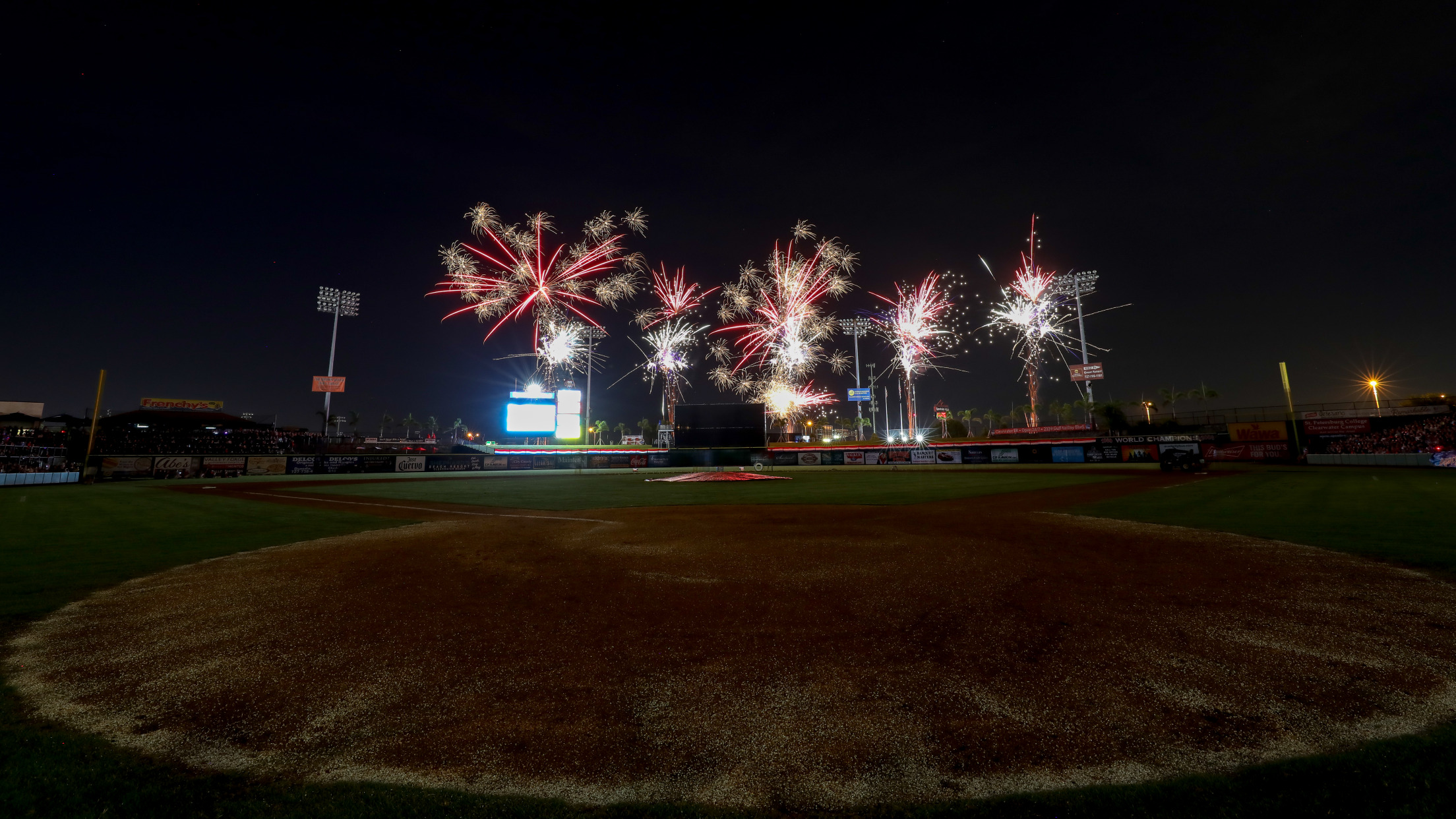 BOX SCORE CLEARWATER, Fla. - The Clearwater Threshers (27-25) fell 14-4 to the St. Lucie Mets (28-24) on Friday night before a dazzling postgame fireworks display, part of the Independence Day Celebrations by Budweiser at BayCare Ballpark. The Threshers' offense scattered nine hits among eight batters, led by 2B Kendall
Tuesday Game Rained Out
Tuesday's game will be made up as part of a doubleheader on Thursday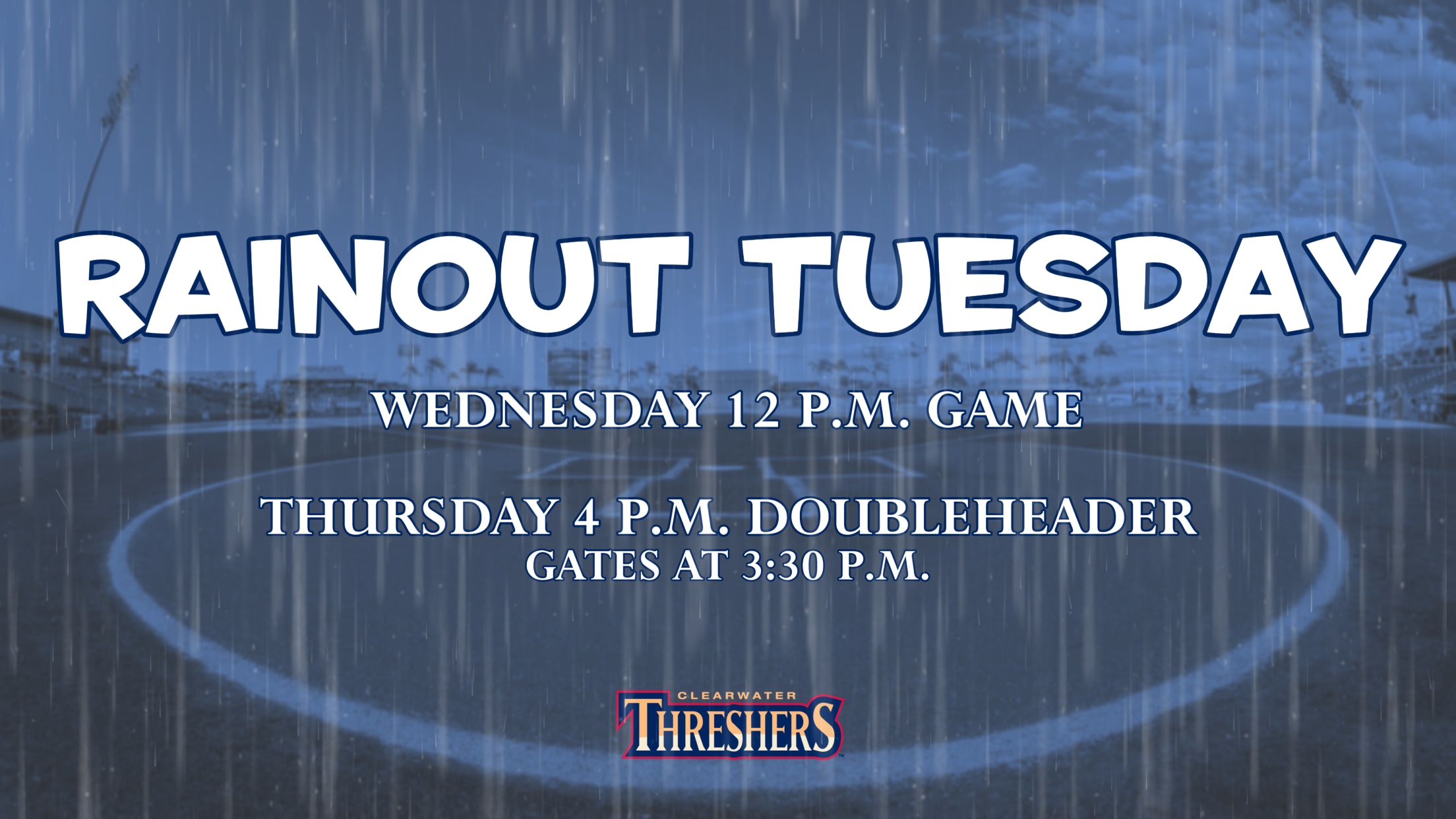 CLEARWATER, Fla. – The Clearwater Threshers and St. Lucie Mets were washed out on Tuesday, with heavy thunderstorms blanketing the area. Tuesday's game will be made up as part of a doubleheader on Thursday, July 1, the first of two seven-inning games starting at 4:00 p.m. Gates will open at