Rollover Information
If you chose to roll over your membership from 2020 into 2021, please stop by the BayCare Box Office to pick up your tickets.
Clearwater Threshers Silver Sharks Seniors Club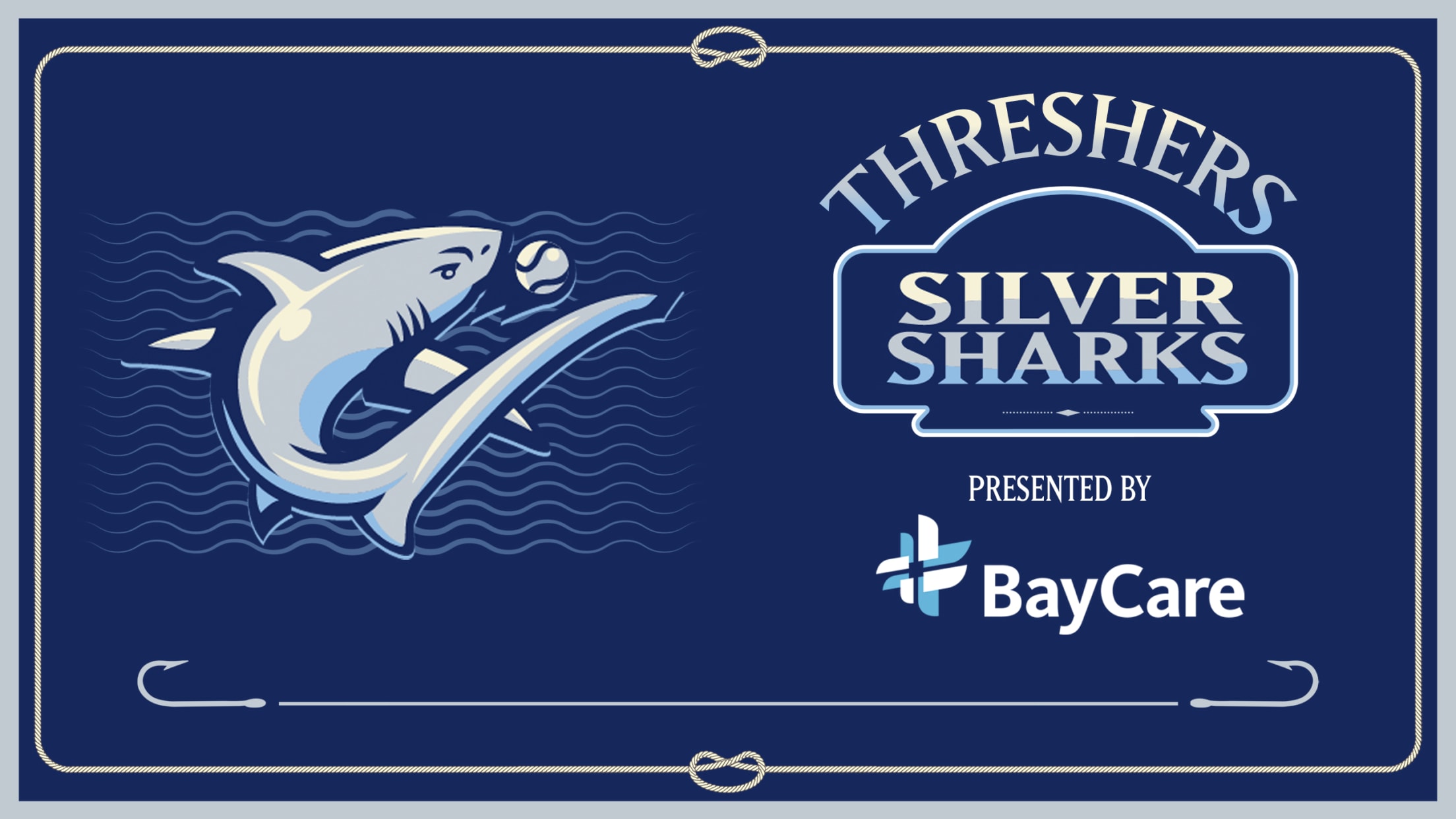 What is the Silver Sharks?
The Silver Sharks presented by BayCare is a club designed for Seniors 55+ that meets during every Wednesday Clearwater Threshers Home Game.
Members receive many benefits while enjoying the fun and excitement of Minor League Baseball! Silver Sharks is just $25 per senior per year. Register at the BayCare Box Office at BayCare Ballpark or mail payment with the form below.
What do the Silver Sharks Members Receive?
Free Ticket to Wednesday Home Games
Free Parking on Wednesdays
Free Silver Sharks Seat Cushion
Free Silver Sharks Threshers Reversible Bucket Hat (Quantities Limited, not guaranteed)
20% Discount to the Team Store at BayCare Ballpark any time with Membership Card
$3 Well Cocktail or 16 oz. Domestic Draft at the Tiki Bar with Silver Sharks Card during Wednesday games
2021 Silver Sharks Schedule
May 5, 7:00 p.m.
May 19, 7:00 p.m.
June 9, 7:00 p.m.
June 23, 12:00 p.m.
June 30, 12:00 p.m.
July 14, 7:00 p.m. (NEW GAME TIME)
July 28, 12:00 p.m.
August 4, 7:00 p.m.
August 25, 7:00 p.m.
September 8, 7:00 p.m.