The start of the 2020 Minor League Baseball season has been delayed, and along with it out Threshers games and Silver Sharks Club meetings will also have to wait. Once we have game dates established for the upcoming season, we will publish all new dates and details for our Silver Sharks. Thank you!
Update
We have some updated information for our Silver Sharks members. All paid 2020 members can select one of these options:
Rollover to 2021 – don't have to do anything! Your membership including Wednesday games and the swag bag will simply rollover to next season, plus you will receive 6 extra tickets ($30 value) for 2021 Threshers game(s) excluding July 2 or 3.
Refund – email

[email protected]

for assistance with a refund.
Please refer to the FAQ area on ThreshersBaseball.com for additional updates and information.
Clearwater Threshers Silver Sharks Seniors Club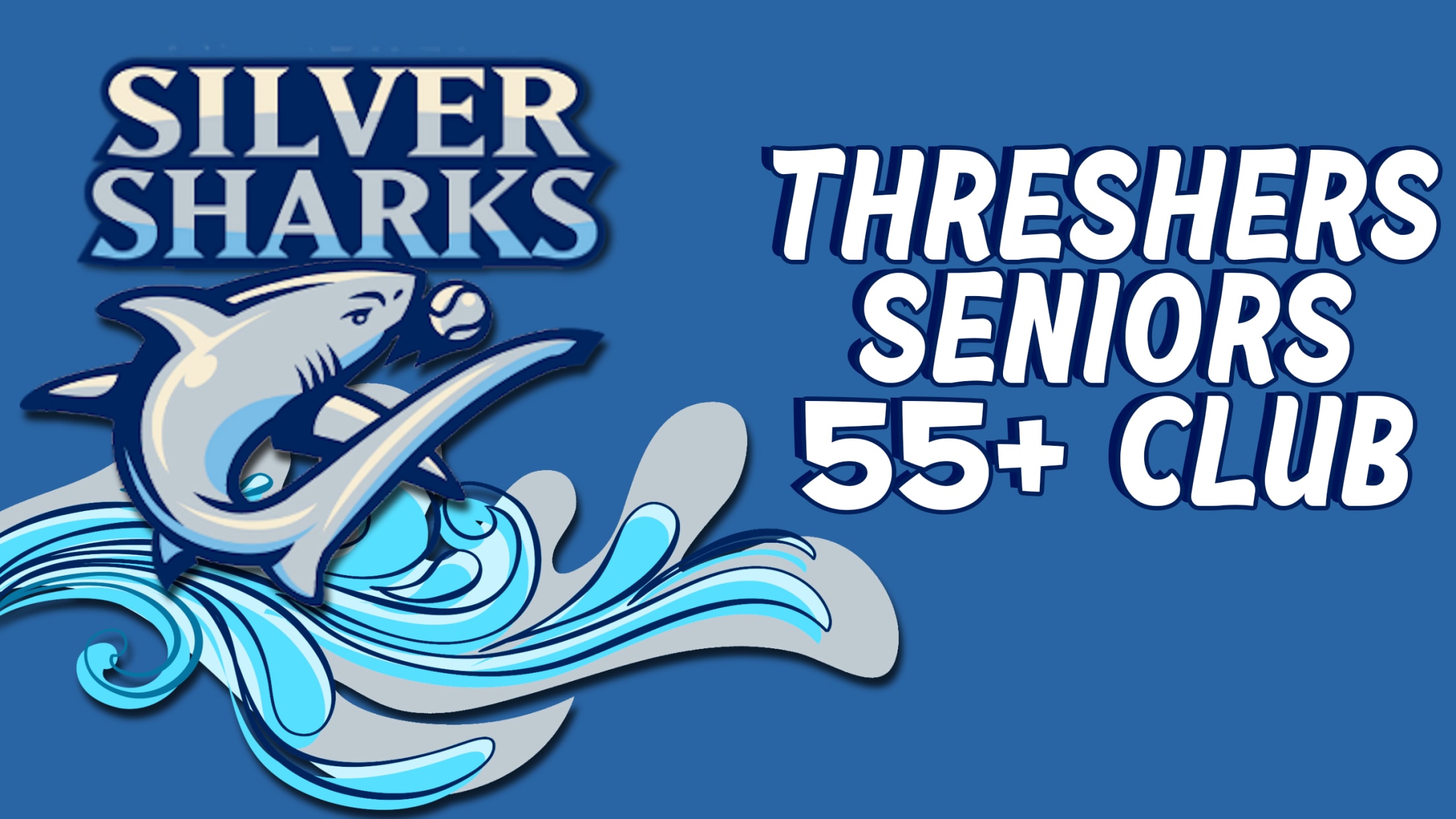 The Clearwater Threshers Silver Sharks Club is back on Wednesdays this summer at Spectrum Field. Designed for seniors 55+ and includes admission and parking to Wednesday home games for only $25. The Silver Sharks Club is presented by Belcher Bingo.
Members receive many benefits while enjoying the fun and excitement of Minor League Baseball! Silver Sharks is just $25 per senior, per year. Register at the BayCare Box Office at Spectrum Field during any game, or mail in the form below.
What do the Silver Sharks Members receive?
Free ticket to all Wednesday home games
Free Parking on Wednesdays
Free Silver Sharks Seat Cushion
Free Threshers Silver Sharks Reversible Bucket Hat
Free Threshers Auto Sun Shade
20% Discount to the Team Store at Spectrum Field with Membership Card
A Silver Shark member throws out a first pitch every Wednesday
$3 Well Cocktail or 16oz Domestic Draft at the Tiki Bar with Silver Sharks lanyard during Wednesday games
How Can I Join?
Register at the BayCare Box Office at Spectrum Field during any game, or mail in the form below. If paying by check, please make payable to "Phillies Florida LLC" for $25.