Express Claim 5-3 Independence Day Victory Over Isotopes
Round Rock Uses Three Home Runs to Top Albuquerque on Monday Night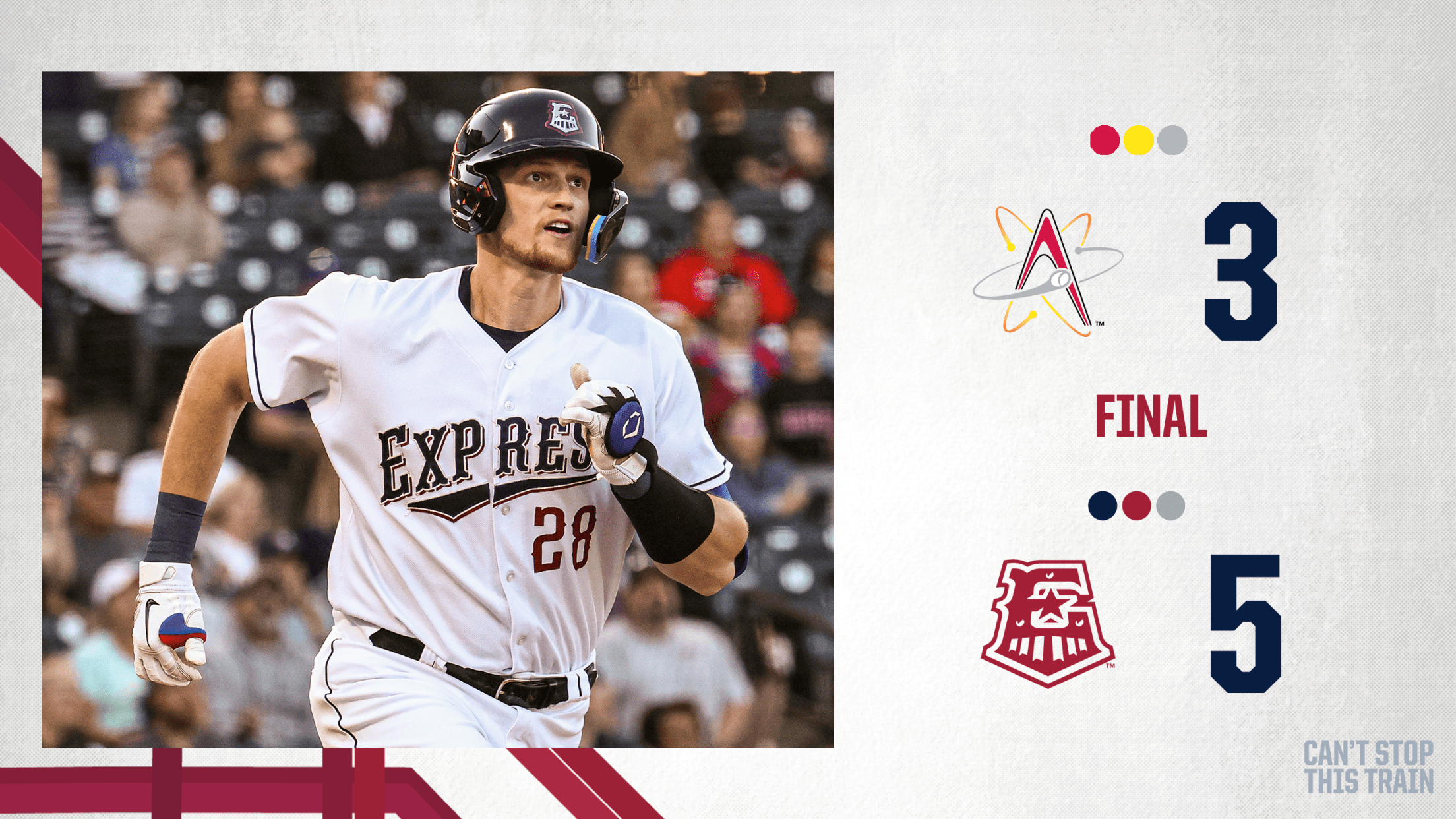 ROUND ROCK, Texas – The Round Rock Express (42-37) earned an Independence Day win over the Albuquerque Isotopes (37-42) thanks to a final score of 5-3 at Dell Diamond on Monday night. Round Rock starter RHP Cole Winn (6-0, 5.04) claimed the night's win with 5.0 innings that saw three
ROUND ROCK, Texas – The Round Rock Express (42-37) earned an Independence Day win over the Albuquerque Isotopes (37-42) thanks to a final score of 5-3 at Dell Diamond on Monday night.
Round Rock starter RHP Cole Winn (6-0, 5.04) claimed the night's win with 5.0 innings that saw three runs on six hits and three walks. The righty struck out six during his time on the mound. On the losing side, Albuquerque starter RHP Corey Oswalt (1-3, 7.63) allowed three runs, five hits, one walk and struck out three during his 2.2-inning outing. Express RHP Jesus Tinoco earned his eighth save of the season with a hitless ninth inning of work.
Along the Train Tracks:
Albuquerque put the first run on the board as DH Carlos Pérez hit a solo home run in the first inning.
The Express took over for a 2-1 lead in the second thanks to two solo dingers. The first came as C Sam Huff hit a 421-foot shot to start the inning before RF Elier Hernandez' hit traveled 430 feet with two out.
Round Rock increased their advantage to 3-1 when CF Bubba Thompson scored in the third frame. After hitting a leadoff single, Thompson stole second base, moved to third on a passed ball and crossed home thanks to a single from LF Steele Walker.
Both teams sent runners across home in the fourth. In the top of the inning, Isotopes CF Sam Hilliard scored on a wild pitch to cut the Express lead to 3-2. The bottom of the frame saw a leadoff home run from Round Rock 3B Disobel Arias before Thompson scored his second of the night on a Walker single.
Albuquerque 1B D.J. Peterson scored in the fifth inning to make it a 5-3 contest. Peterson knocked a leadoff double before finding third on a wild pitch and home plate on a Dom Nuñez forceout.
E-Train Excerpts:
The Express claimed their first Independence Day victory since July 4, 2018 when the team won 8-5 over Oklahoma City. Round Rock had dropped their games on July 4 in both 2019 and 2021.
Monday night marked the fourth time this season that both C Sam Huff and RF Elier Hernandez have hit home runs in the same game. The two both went yard on back-to-back nights on June 24 and 25 in Oklahoma City. The first time that they both hit a dinger was on May 3 in Reno.
E-Train LF Steele Walker finished the night 3-for-4 with two RBI. Other Round Rock hitters that claimed multi-hit performances were CF Bubba Thompson, who went 2-for-4 with two runs scored and 3B Diosbel Arias, who hit 2-for-3 with one home run.
Round Rock's recorded attendance for the night was a season-high of 11,576. The number tops the recorded attendance for 2021's Independence Day celebration, which was 10,731.
Next up: After a day off on Tuesday, Round Rock and Albuquerque meet up for game two of the series on Wednesday, June 6 at Dell Diamond. Express RHP Tyson Miller (2-3, 4.53) is set to make the start against Isotopes RHP Ashton Goudeau (--, --). First pitch is scheduled for 7:05 p.m. CT.
Single game tickets as well as full season and mini season membership plans are on sale now. For more information about the Express, visit RRExpress.com or call (512) 255-2255. Subscribe to the E-Train email newsletter and keep up with the Express on Facebook, Instagram and Twitter!