Aces Blank River Cats in Series Opener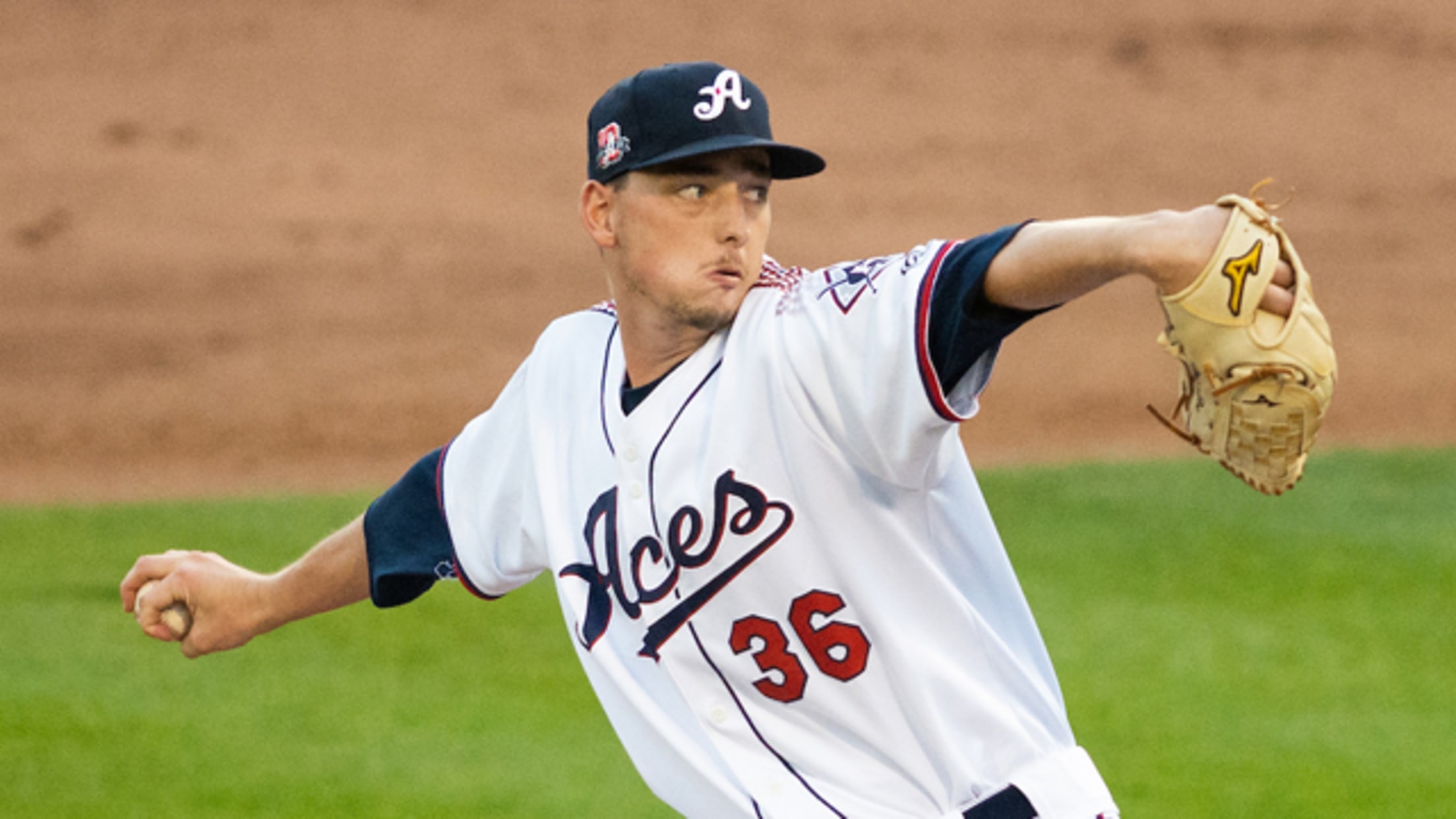 Reno, NEV. - The Aces returned home to Greater Nevada Field on Monday night to take on the San Francisco Giants top affiliate, the Sacramento River Cats. Reno recorded their third shutout of the season, blanking Sacramento by a score of 5-0. Offensively, the Aces were led by Chris Owings
Reno, NEV. - The Aces returned home to Greater Nevada Field on Monday night to take on the San Francisco Giants top affiliate, the Sacramento River Cats. Reno recorded their third shutout of the season, blanking Sacramento by a score of 5-0. Offensively, the Aces were led by Chris Owings who went 2-for-4 with a double and two RBI. Reno scored five runs on 11 hits and a home run from Kristopher Negrón. Starting pitcher Taylor Clarke went 7.0 innings and allowed no runs on four hits. The win moves the Aces to a record of 62-58 on the season, 7.0 games back of first place.
The Aces came out of the gates hot tonight when Owings doubled to deep center field drove in Ildemaro Vargas to give Reno the early 1-0 lead. In the bottom of the third, Vargas hit his 10th triple of the season and would later come around to score on an Owings RBI single to make the Reno lead 2-0. Clarke pitched seven shutout innings while only allowing four hit and struck out two River Cat batters in route to his 12th victory on the 2018 campaign. Kristopher Negron blasted a 417-foot home run in the bottom of the seventh inning to extend the Aces lead to 3-0. Reno plated two more runs in the eighth to secure a 5-0 win. The Aces will face Sacramento two more times this week, both at 7:05 p.m.
Top Performers - Reno Aces
• Ildemaro Vargas (3-for-4, 2 R, 3B)
• Chris Owings (2-for-4, 2 RBI, 2B)
• Taylor Clarke (7.0 IP, 2 SO, 0 R)
Top Performers - Sacramento River Cats
• Brandon Belt (1-for-3, 2B)
• Peter Bourjos (2-for-4)
• Kelby Tomlinson (2-for-2, BB)
Tomorrow's Matchup
Notes & Information
Dealing: Taylor Clarke earned his 12th win of the season tonight, most wins of any Aces player this season. Clarke went 7.0 innings, struck out two Sacramento batters, and didn't allow a single run. In Clarke's last ten outings, he holds a 5-2 record with a 3.65 ERA and has struck out 32 opposing batters. The right-hander has won each of his last four starts and is one win behind the Pacific Coast League leader, Dakota Hudson.
CO: Since joining the Reno Aces, Chris Owings has been on fire. In six games, Owings is batting .462 with 12 hits, seven runs scored and five RBI. Owings trails only Ildemaro Vargas (14) in hits over the past 10 games despite only playing in six games. Owings was the 2013 Pacific Coast League MVP with the Aces and has played the previous four seasons with the Arizona Diamondbacks.