Aces, Community Health Alliance offer free vaccines at Aces games
For 17 games, fans will be able to receive a free vaccination while attending the game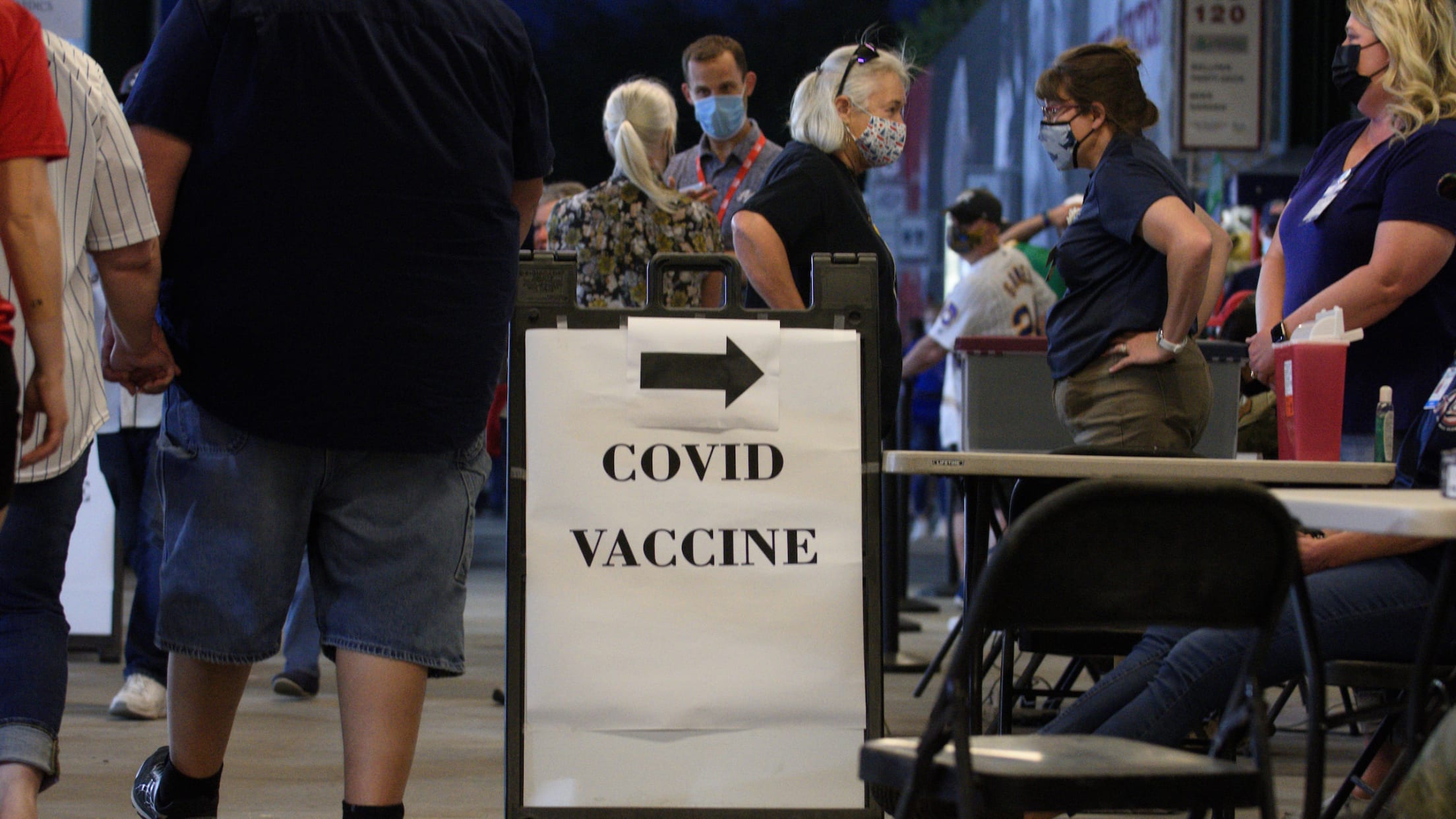 RENO, Nev. – The Reno Aces and Community Health Alliance have announced 17 dates to offer free vaccines at Greater Nevada Field for all attending fans, including Tuesday, May 18, at the Aces' series finale against the Las Vegas Aviators at 12:05 p.m. PT. "We are excited that baseball is
Ben DeLuzio earns Player of the Week honors
The Aces outfielder slashed .450/.476/1.100 with seven extra-base hits in five games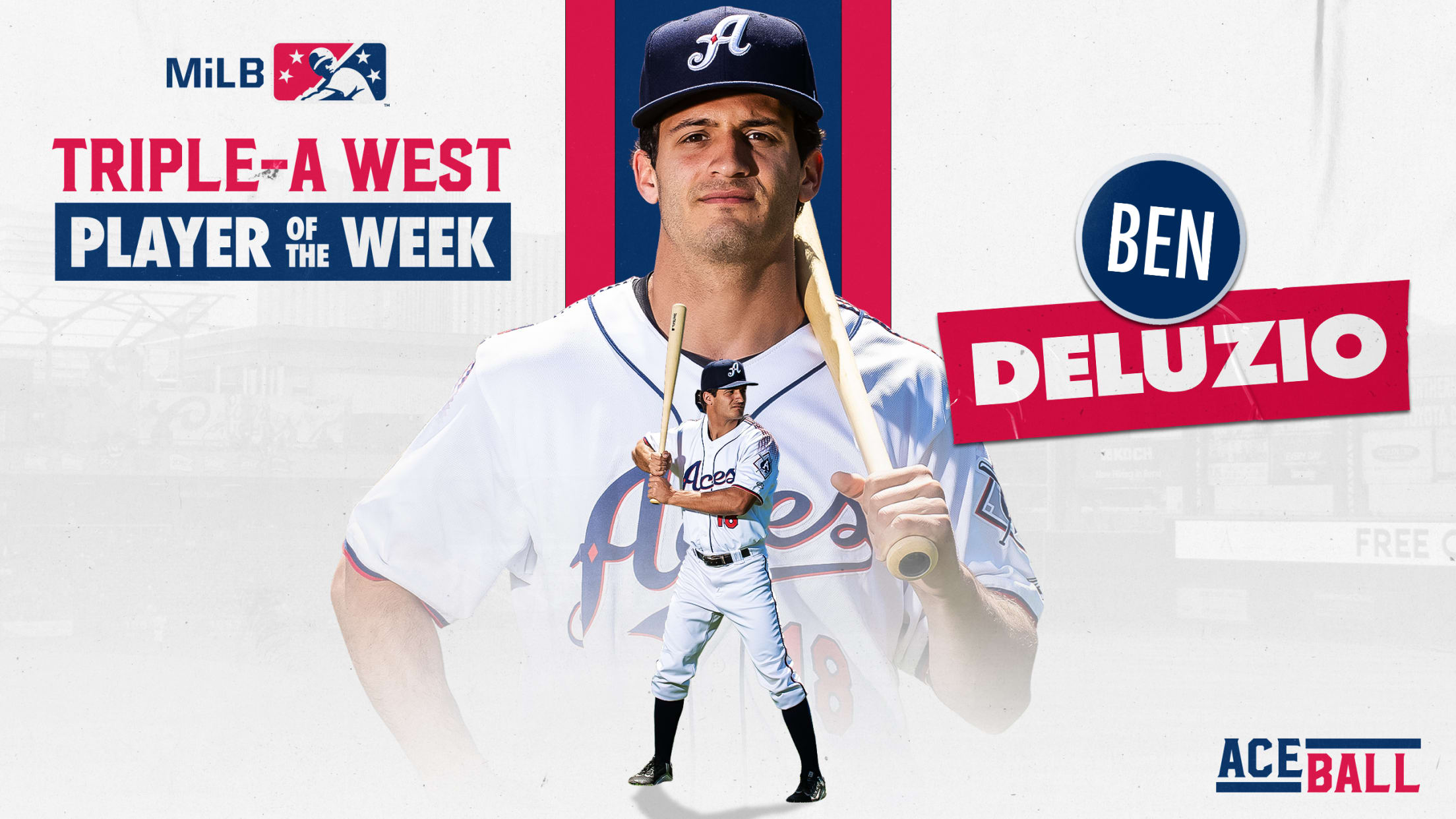 RENO, Nev. – After a stellar week from Ben DeLuzio, the Aces' outfielder earned MiLB.com's Triple-A West Player of the Week honors on Monday afternoon. DeLuzio put forth a slash line of .450/.476/1.100, putting him atop the league's best since May 10. In his 20 at-bats, the 26-year-old belted nine
Aces fall to Aviators, 4-1
Reno moves to 8-2 on the season and remain atop the Triple-A West standings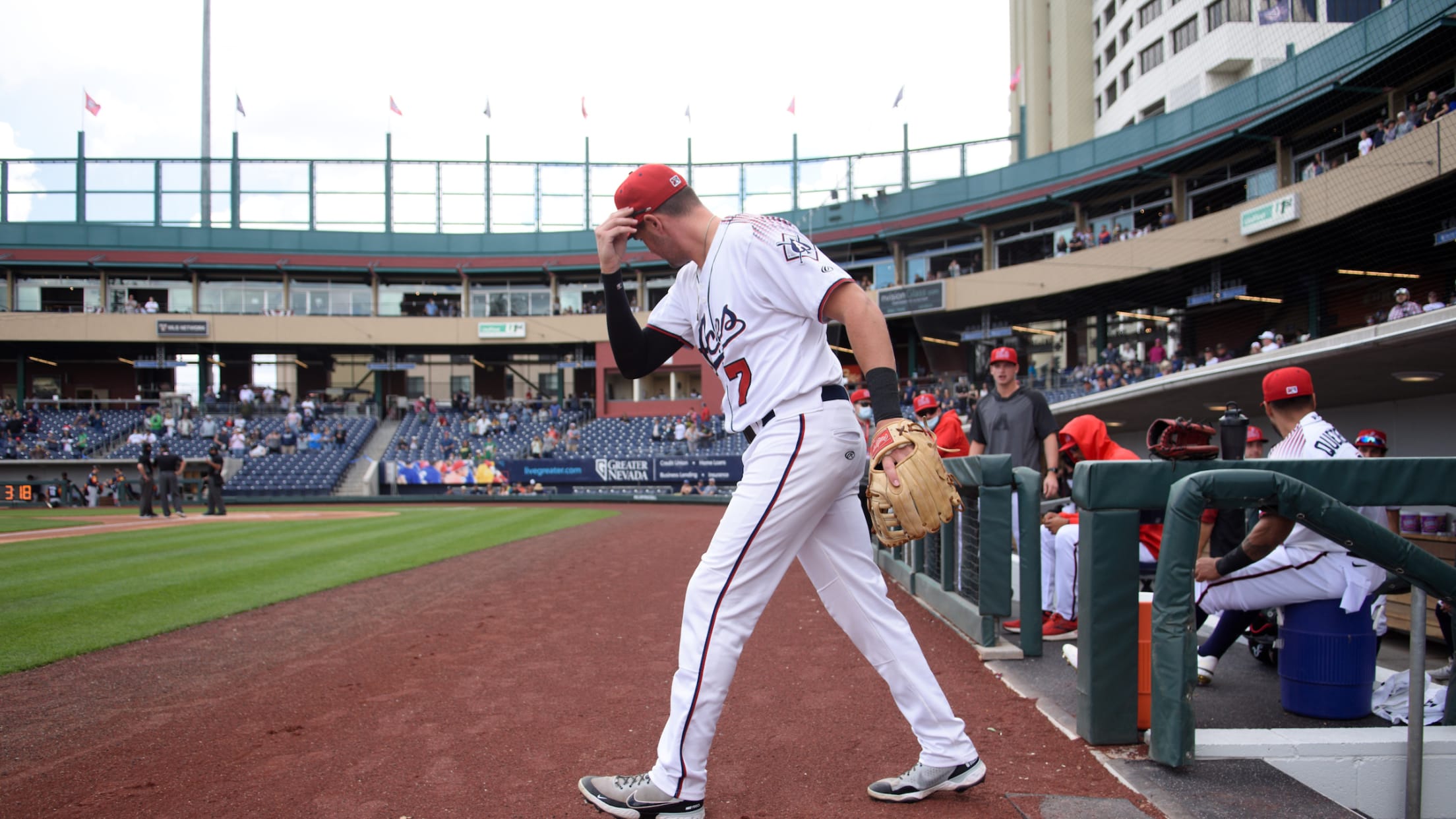 RENO, Nev. – The Reno Aces fall for just the second time this season, dropping its Sunday afternoon contest to the Las Vegas Aviators, 4-1, at Greater Nevada Field. Ben DeLuzio provided the only Aces run of the game, serving up his second homer of the season. Of the Aces'
Reno blanks Las Vegas 3-0 for first shutout since June 2019
Josh Green and company hold Aviators' bats to four hits in first shutout of the season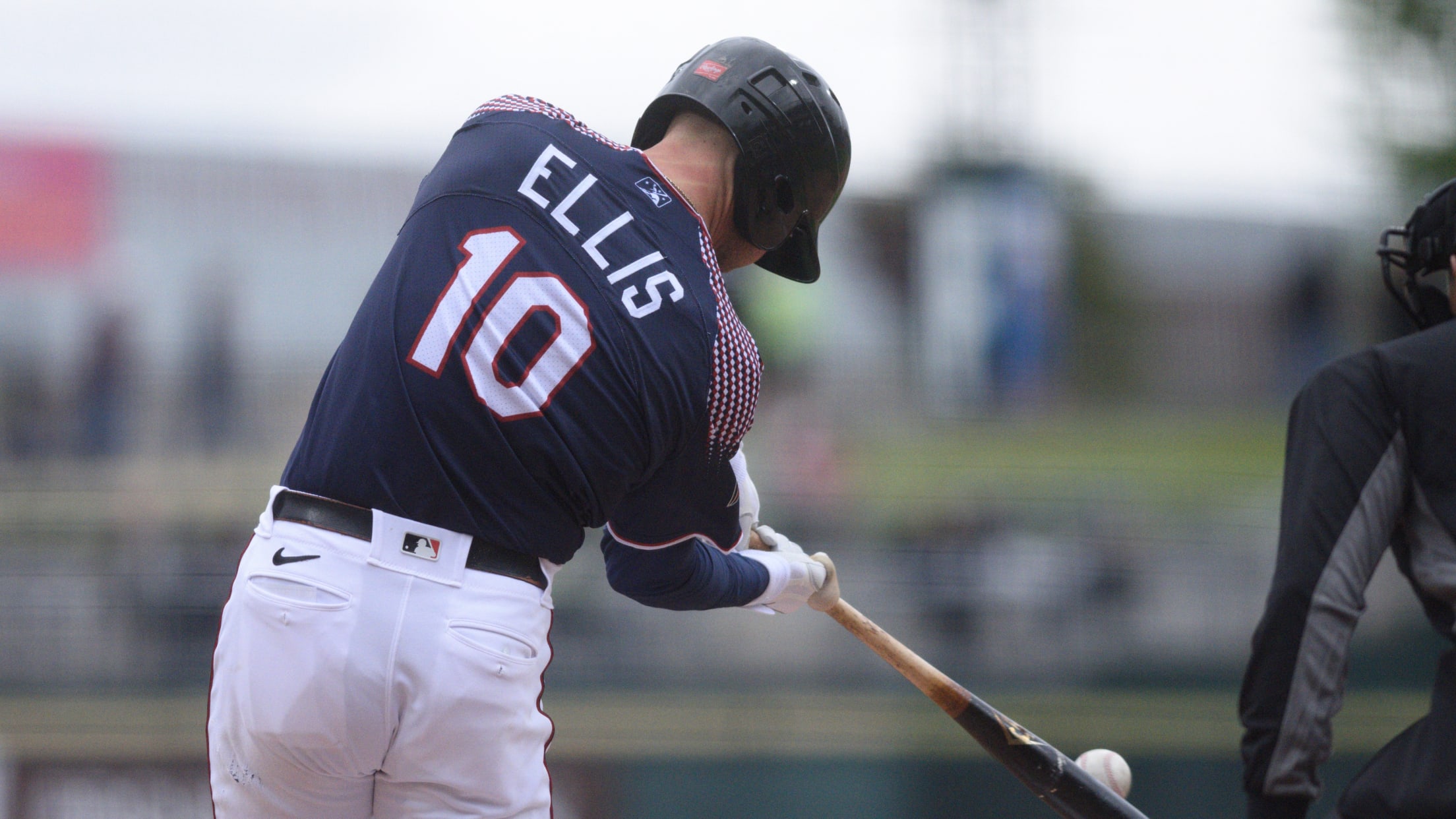 RENO, Nev. – Josh Green and the Reno Aces' bullpen shut out the Las Vegas Aviators en route to the team's 3-0 victory on Saturday at Greater Nevada Field. The Aces' starter Green dominated the Aviators' lineup through his five shutout frames, allowing just five hits and fanning three. Through
Nine unanswered runs push Aces to another comeback win over Aviators
Reno erased a six-run deficit to down Las Vegas, 10-7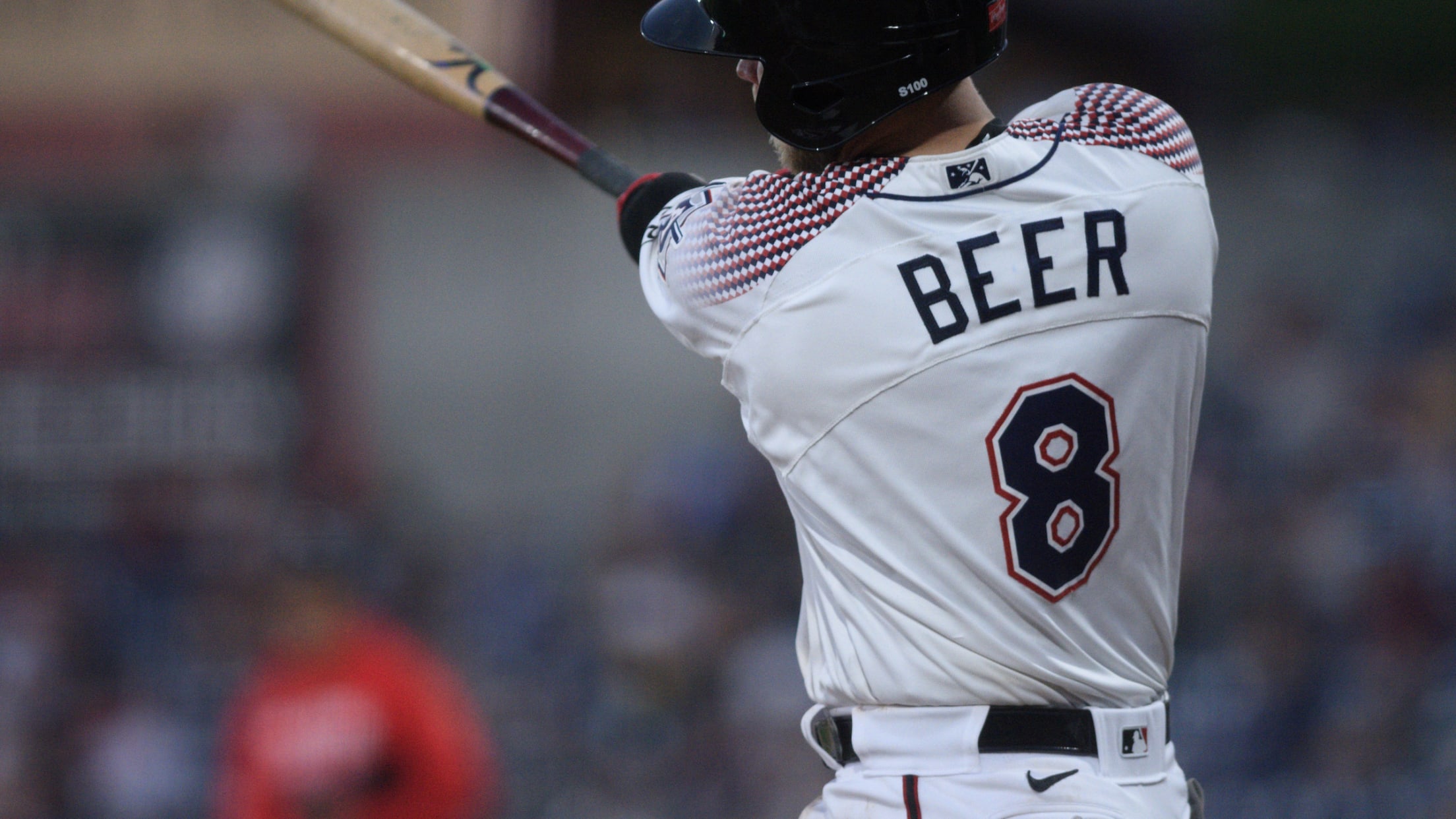 RENO, Nev. – After being down by as many as six through the first five innings, the Aces rallied to victory on nine unanswered runs in the final four frames to defeat the Las Vegas Aviators, 10-7, at home on Friday night. Reno's bats were revived in the second half
Six-run eighth propels Reno to 8-5 victory over Las Vegas
Bryan Holaday's eventual game-winning two-run double lifted the Aces to their sixth win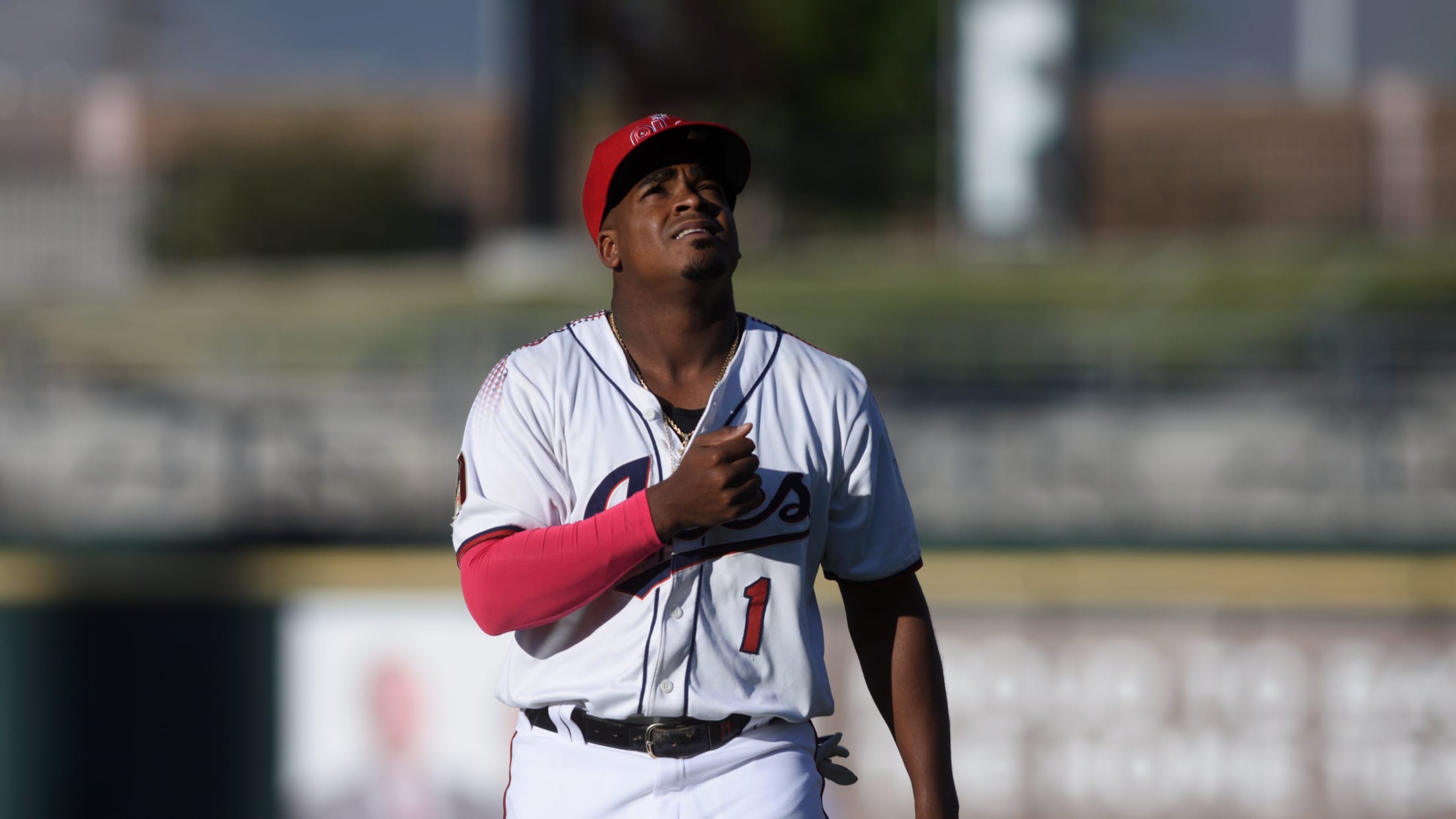 RENO, Nev. – A six-run eighth inning lifted the Aces to their second comeback win of the season, downing the Las Vegas Aviators, 8-5, in the team's home opener on Thursday evening. The Aces moved to 4-0 in games where their opponent scored first, having beat Salt Lake three times
Aces, Washoe County Health District to provide free vaccines at Opening Day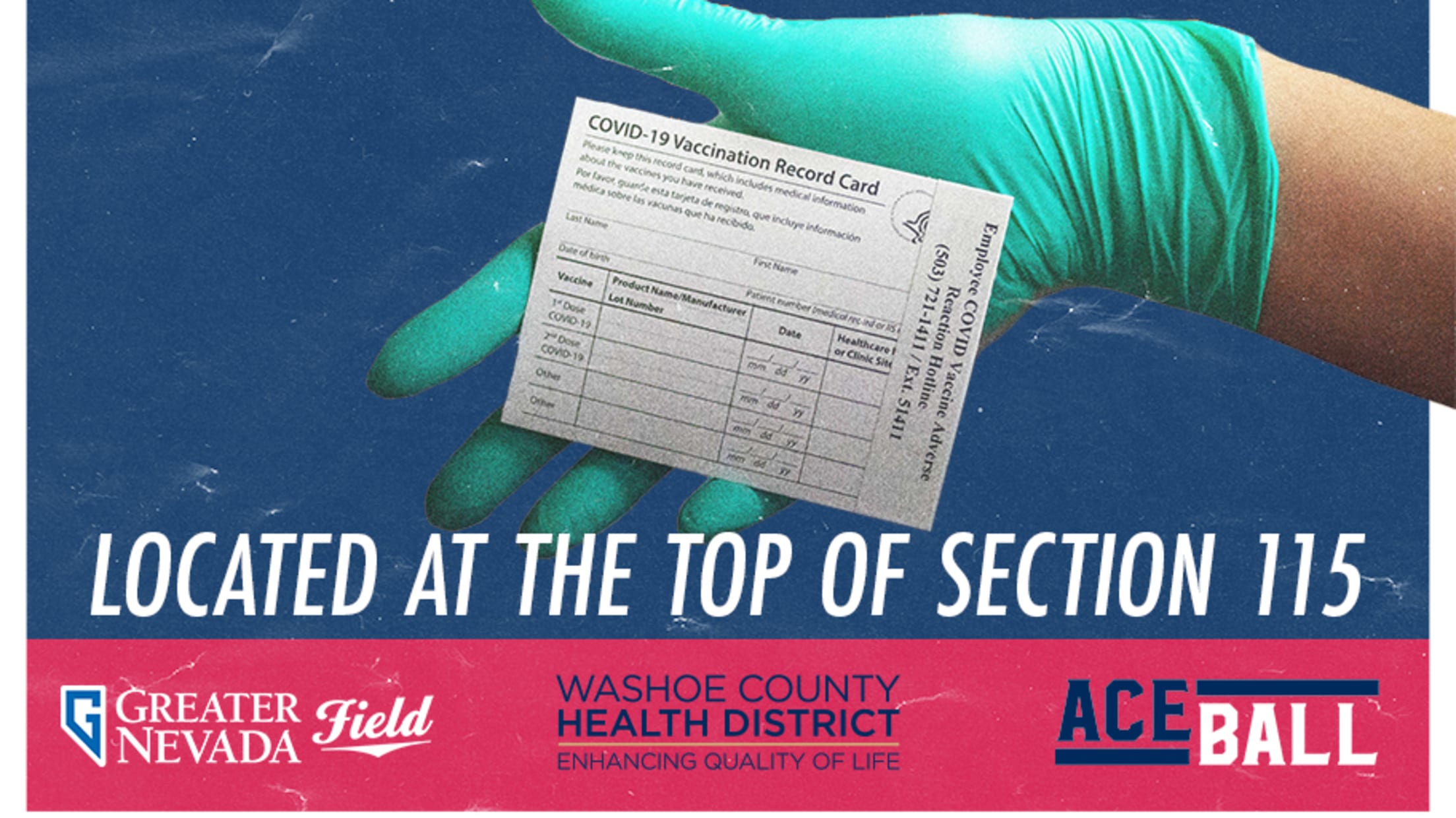 RENO, Nev. – The Reno Aces and Washoe County Health District are partnering to offer free vaccines at Greater Nevada Field for all attending fans on Opening Day. The vaccines will be administered on the concourse. "We appreciate ourpartnership withReno Aces and hope fans will take advantage of this convenient
Reno Aces host Las Vegas Aviators in home opener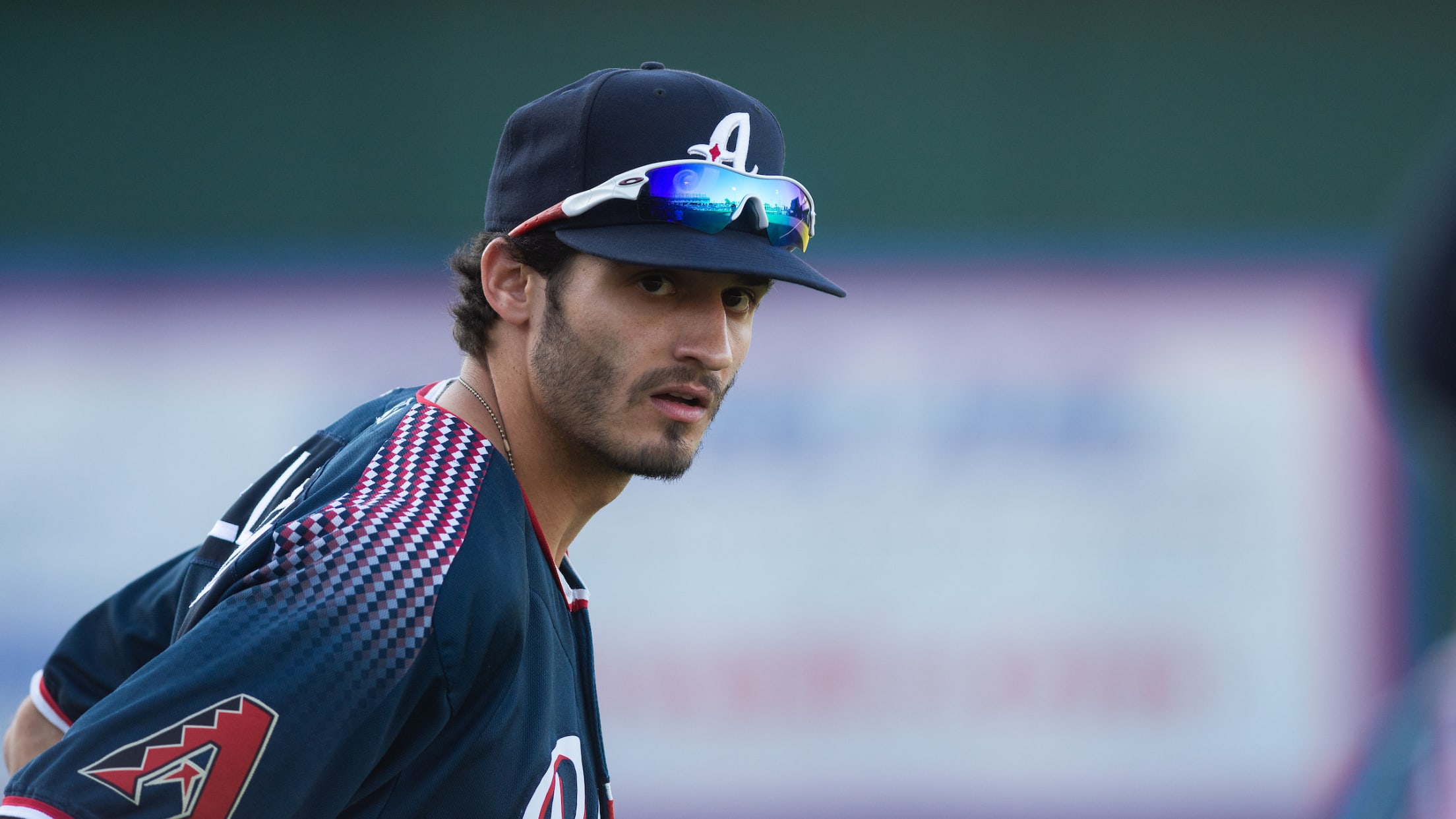 Baseball returns to Greater Nevada field on Thursday, May 13 when the Reno Aces begin their six-game series against Oakland A's Triple-A affiliate the Las Vegas Aviators. The Aces are off to one of their best starts in franchise history after winning four straight games on the road against Salt
Career nights from Heath and DeLuzio lift Aces to 12-5 victory over Salt Lake
Heath's and DeLuzio's four RBIs help Reno to its fifth win in six games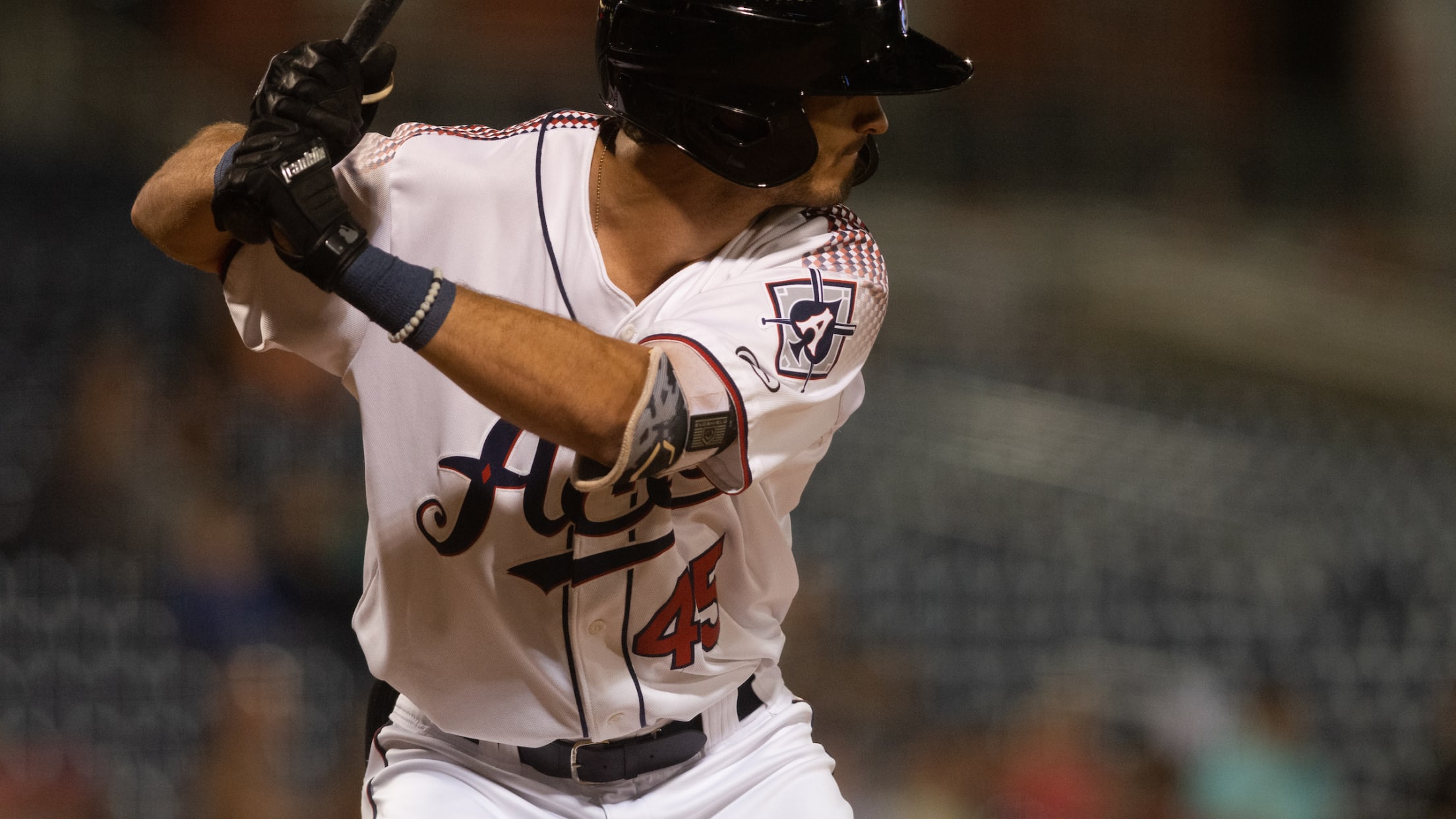 SALT LAKE CITY, Utah – The Reno Aces collected its fifth win in its series finale with the Salt Lake Bees, a 12-5 victory over the Salt Lake Bees on career nights from Nick Heath and Ben DeLuzio and the team's second six-run ninth inning in as many nights in
Reno Aces to debut city pride on-field "BLC" cap on Opening Day 
Pregame festivities to include healthcare worker tributes, helicopter flyover and pyrotechnics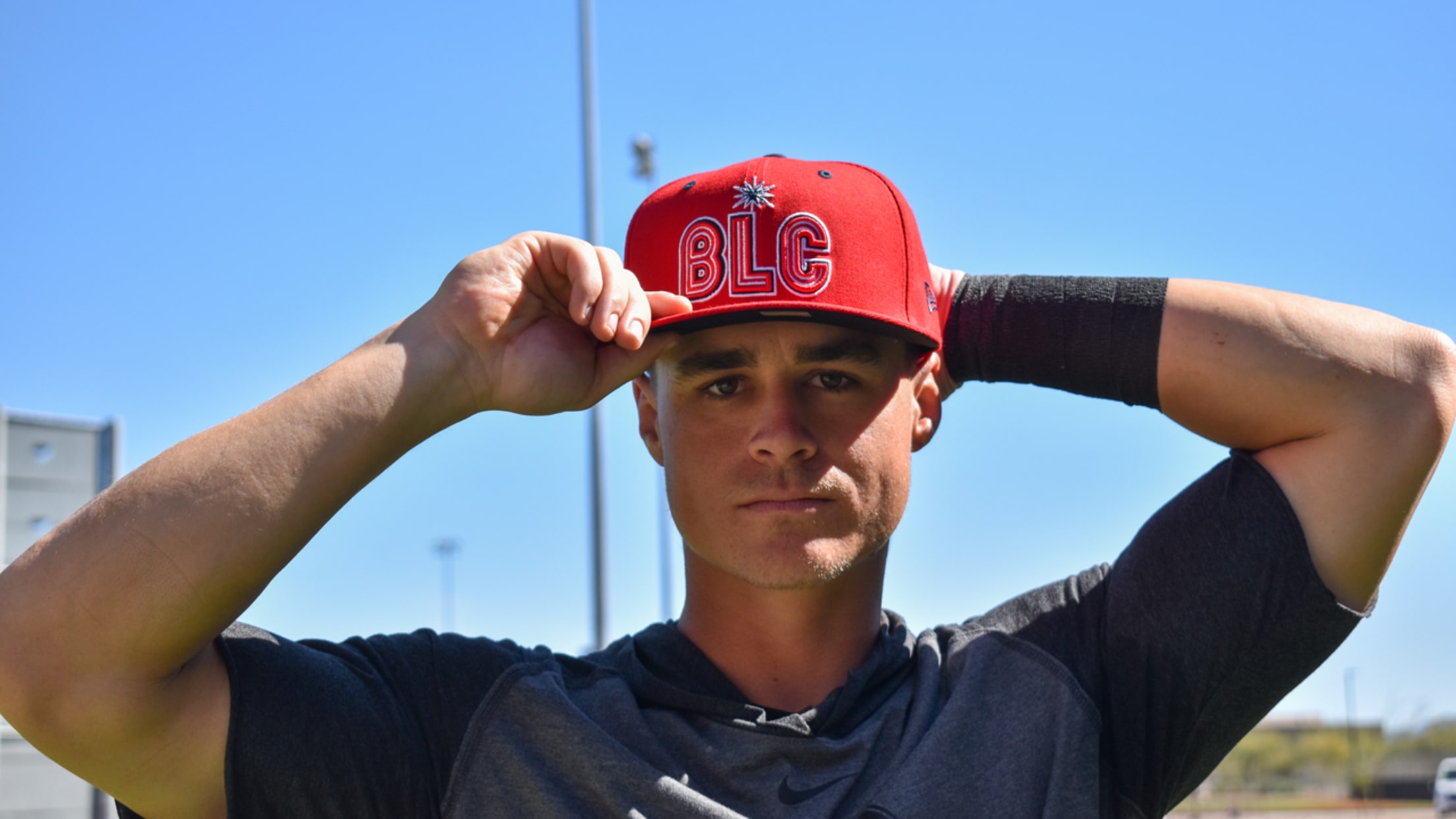 RENO, Nev. – The Reno Aces will debut the new city pride on-field "BLC" cap on Opening Day, May 13 against the Las Vegas Aviators. The hat, meant to represent and celebrate the Biggest Little City, was announced in April of 2020 but not worn in a game after the
Reno falls in extras, 10-9, to Salt Lake
Six-run ninth inning sends Aces to extras but are knocked off in the tenth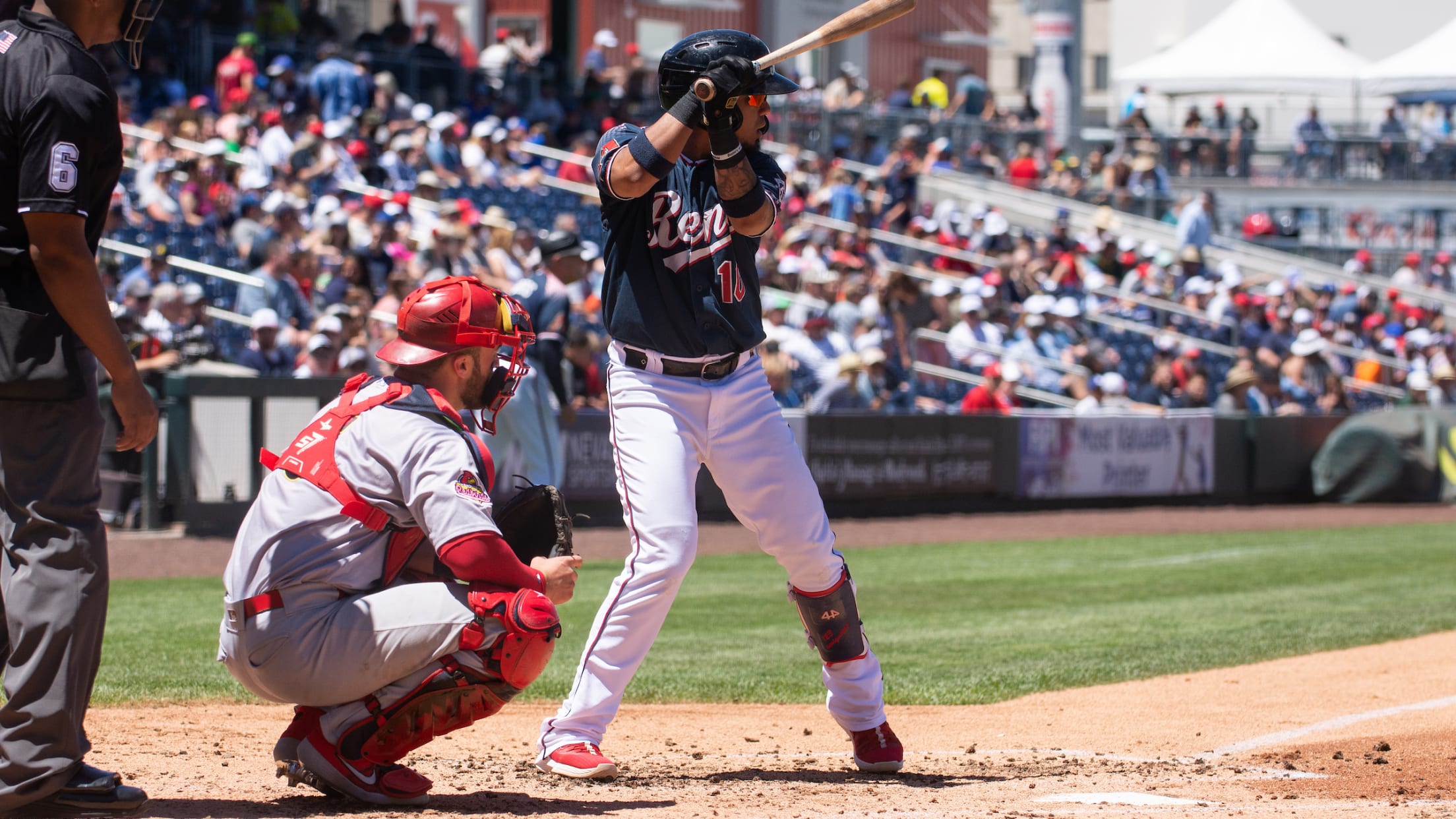 SALT LAKE CITY, Utah – After a wild ninth inning that saw six runs scored by the Reno Aces to force extra innings, a walk-off home run by the Salt Lake Bees in the tenth knocked off the visiting team, 10-9, in Utah on Monday night. Reno did not go
Josh Green's strong Triple-A debut leads Reno to fourth-straight win
25-year-old starter goes six innings with just one run allowed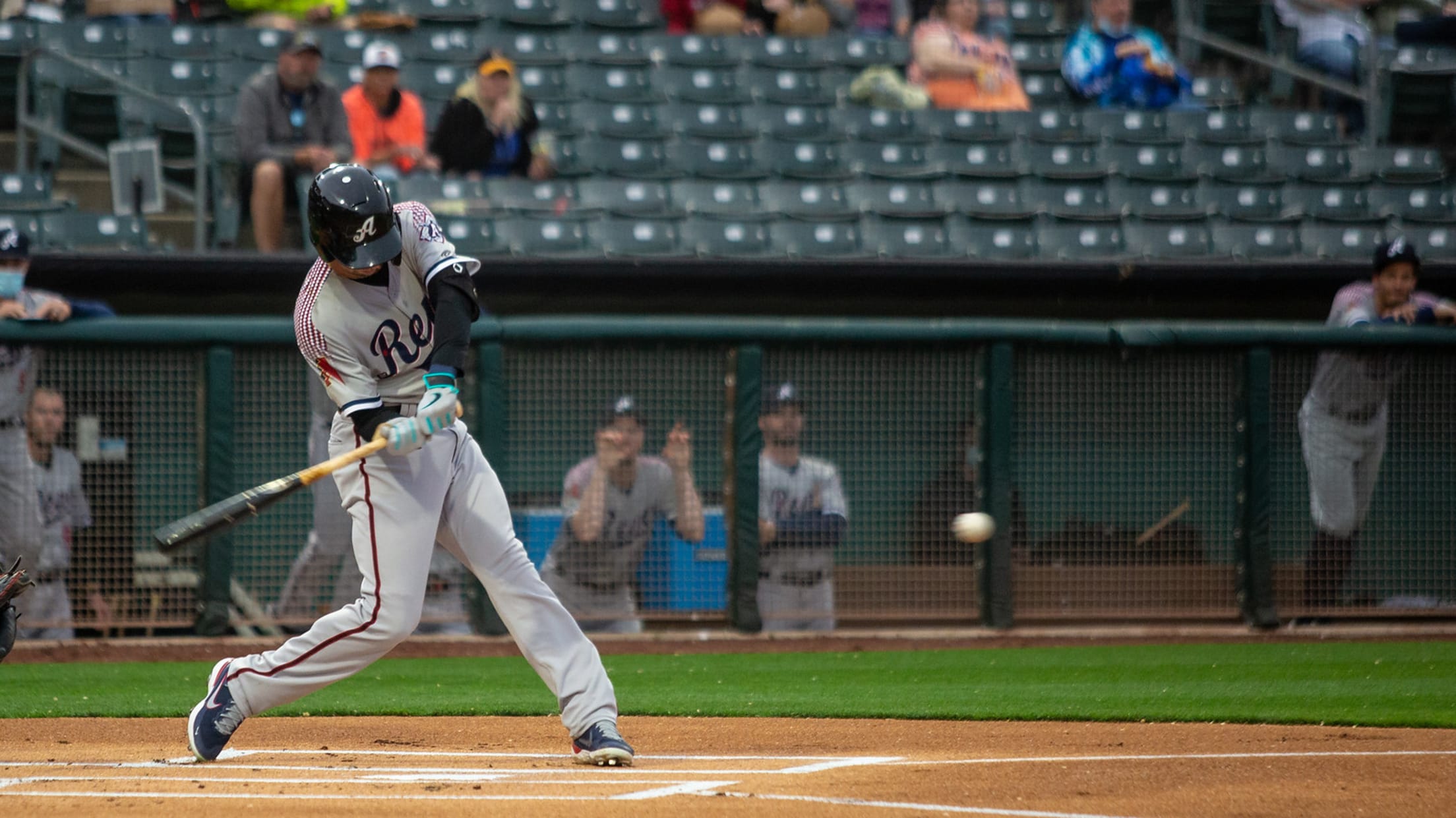 SALT LAKE CITY – The Reno Aces topped the Salt Lake Bees 8-3 today behind a strong Triple-A debut from starting pitcher Josh Green. Green would collect his first win as Domingo Leyba and Renae Martinez each contributed three RBIs to guide Reno to a 4-0 record for the first
Aces come back from 4-0 deficit to win, move to 3-0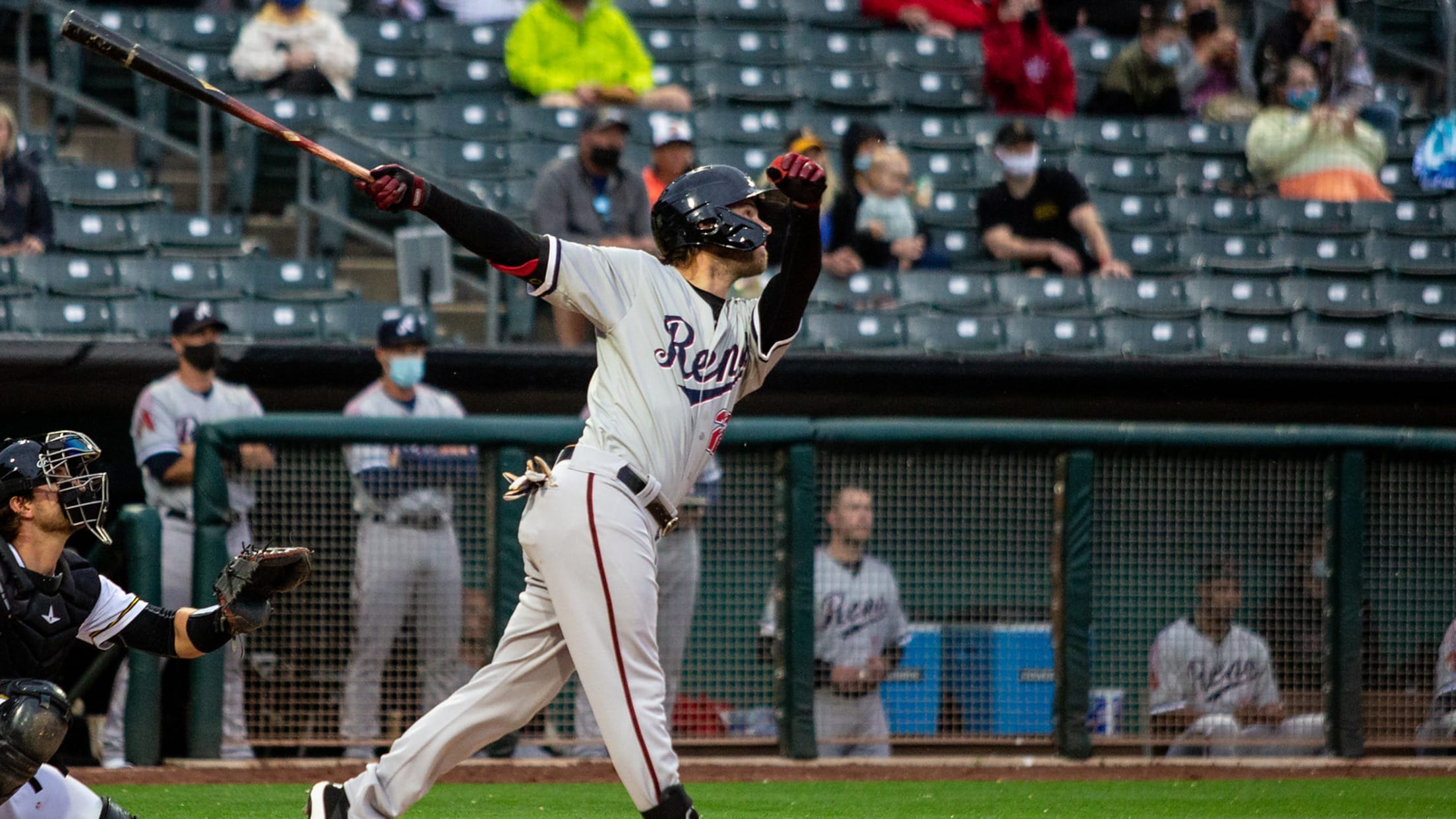 SALT LAKE CITY – The Reno Aces won a third-straight one-run game to open up the season, moving to 3-0 on the season for the first time in team history. Juniel Querecuto's grand slam in the fourth inning proved to be the difference, tying the game after the Salt Lake
Aces slug five homers in 8-7 win over Salt Lake Bees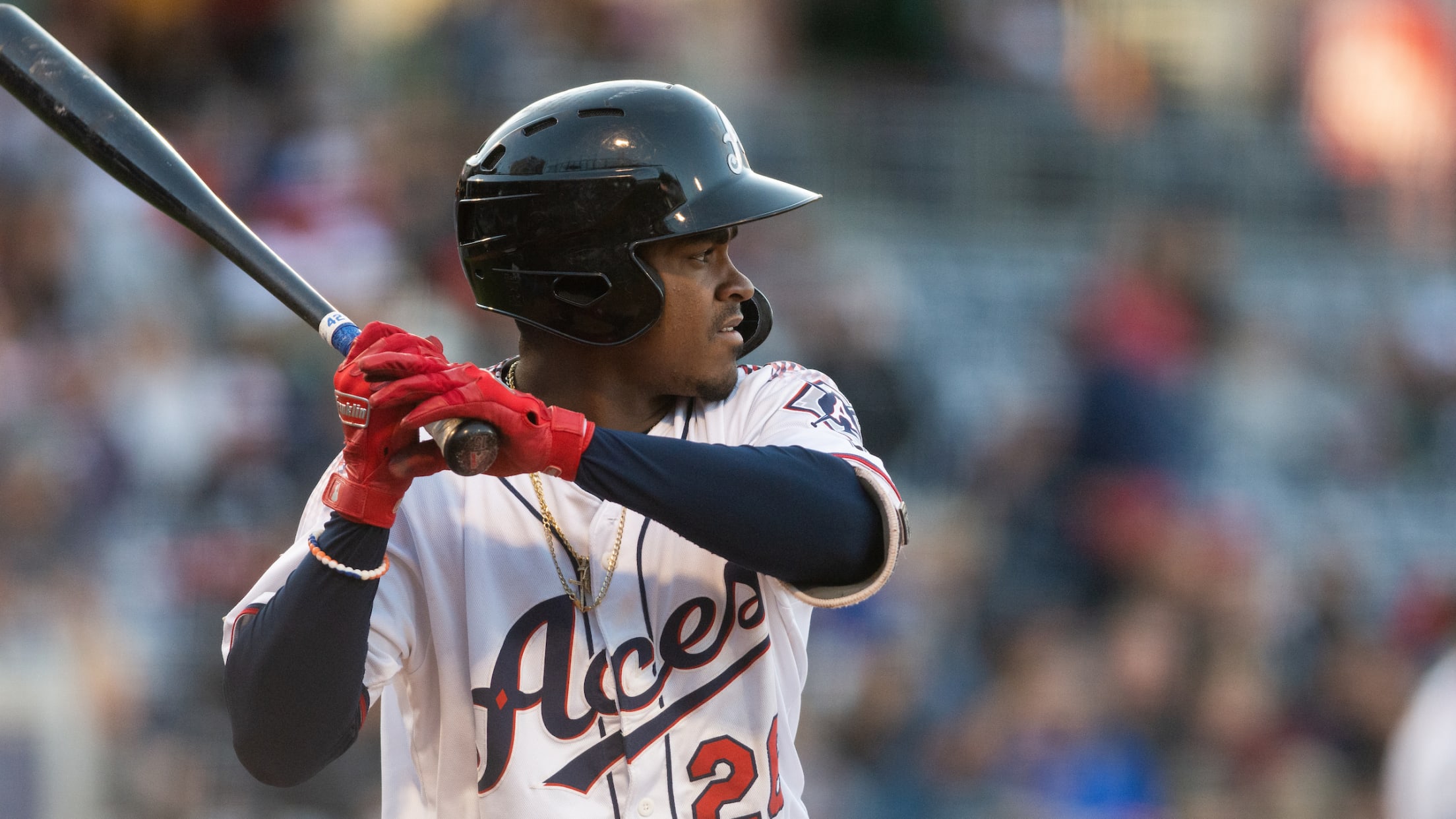 SALT LAKE CITY – The Reno Aces moved to 2-0 in the young 2021 campaign, slugging their way to an 8-7 win over the Salt Lake Bees. Christian Lopes smacked two home runs in his Aces debut, and Josh Reddick fell a triple short of the cycle. After a solo
Domingo Leyba's three RBIs lead Reno to 5-4 Opening Day win in Salt Lake
Corbin Martin starts and strikes out eight in 4.2 innings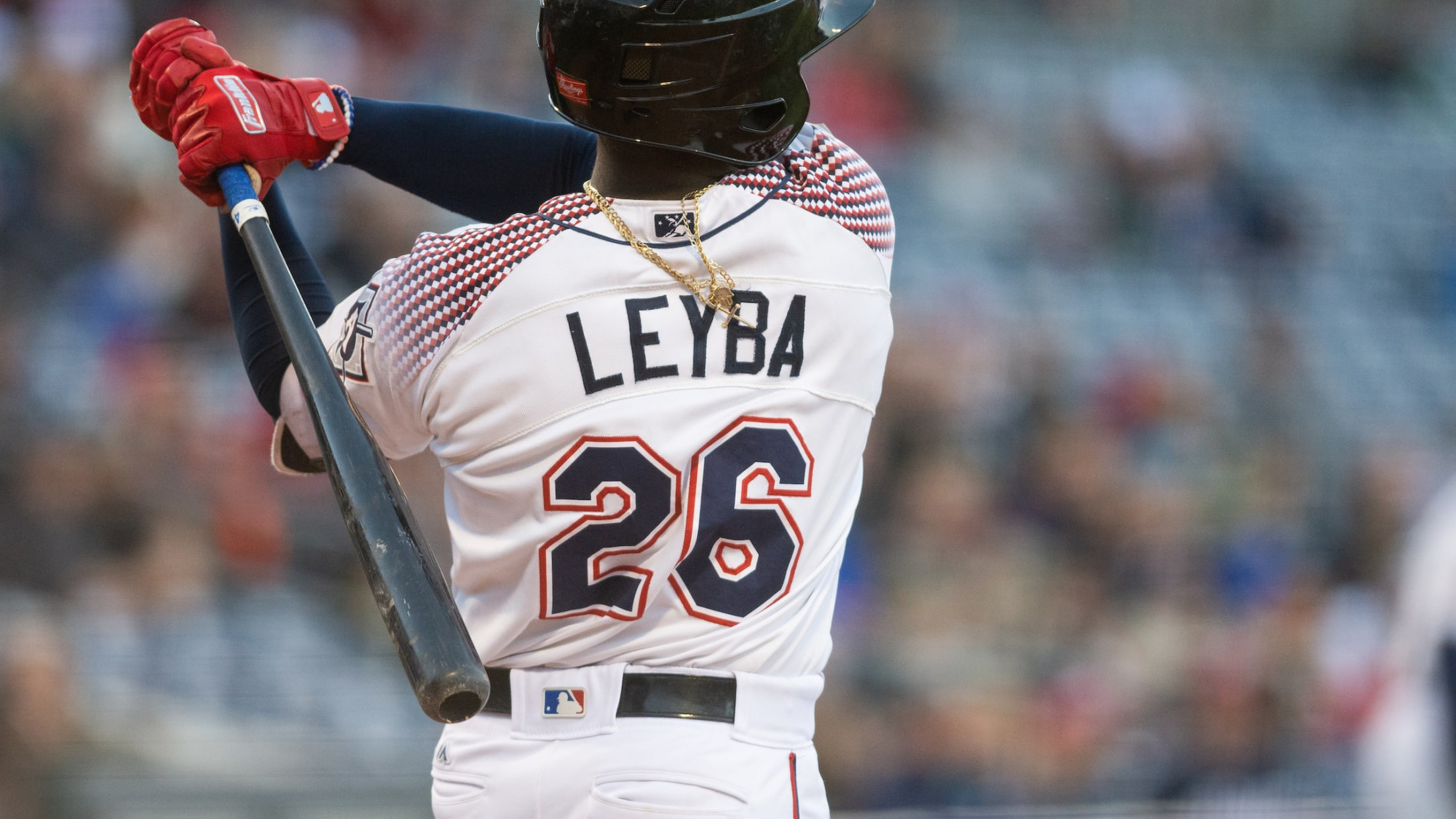 SALT LAKE CITY – In the team's first game in over 600 days, the Reno Aces survived a late rally from Salt Lake to beat the Bees 5-4 and move to 1-0. Domingo Leyba led the way with three RBIs on the night, with the Aces pitchers striking out 13.
Aces head to Utah to open season against Salt Lake Bees
First game in over 600 days comes against Los Angeles Angels affiliate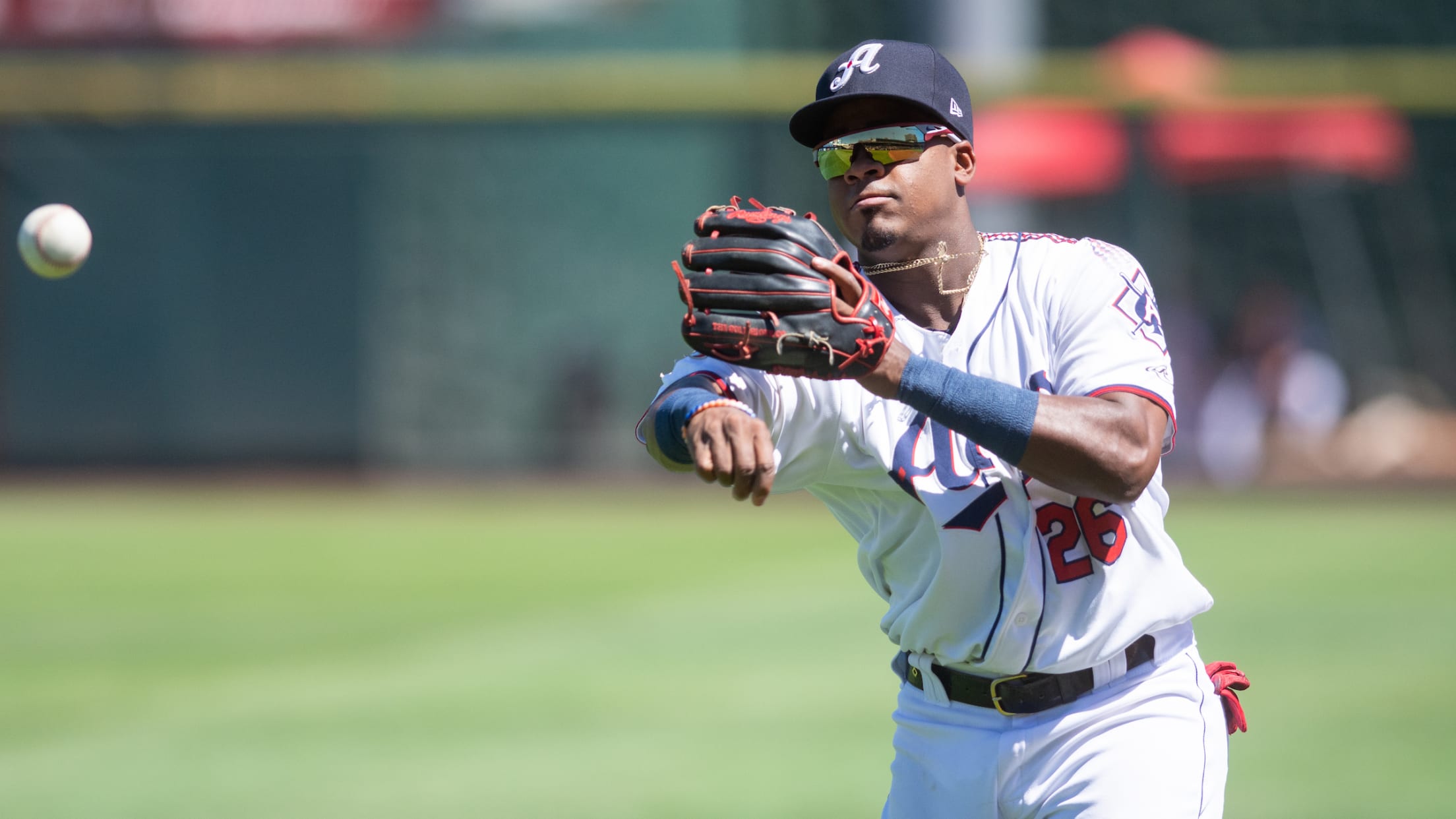 RENO, Nev. – After a 613-day hiatus from baseball, the Reno Aces will take the field for Opening Day at Smith's Field to take on the Salt Lake Bees on Thursday, May 6 at 5:35 p.m., PT. The last time Reno and Salt Lake squared off was on the last
Taylor Clarke sets MLB Record for consecutive games with strikeouts
Clarke has struck out at least one batter in 26 straight relief appearances to start Major League career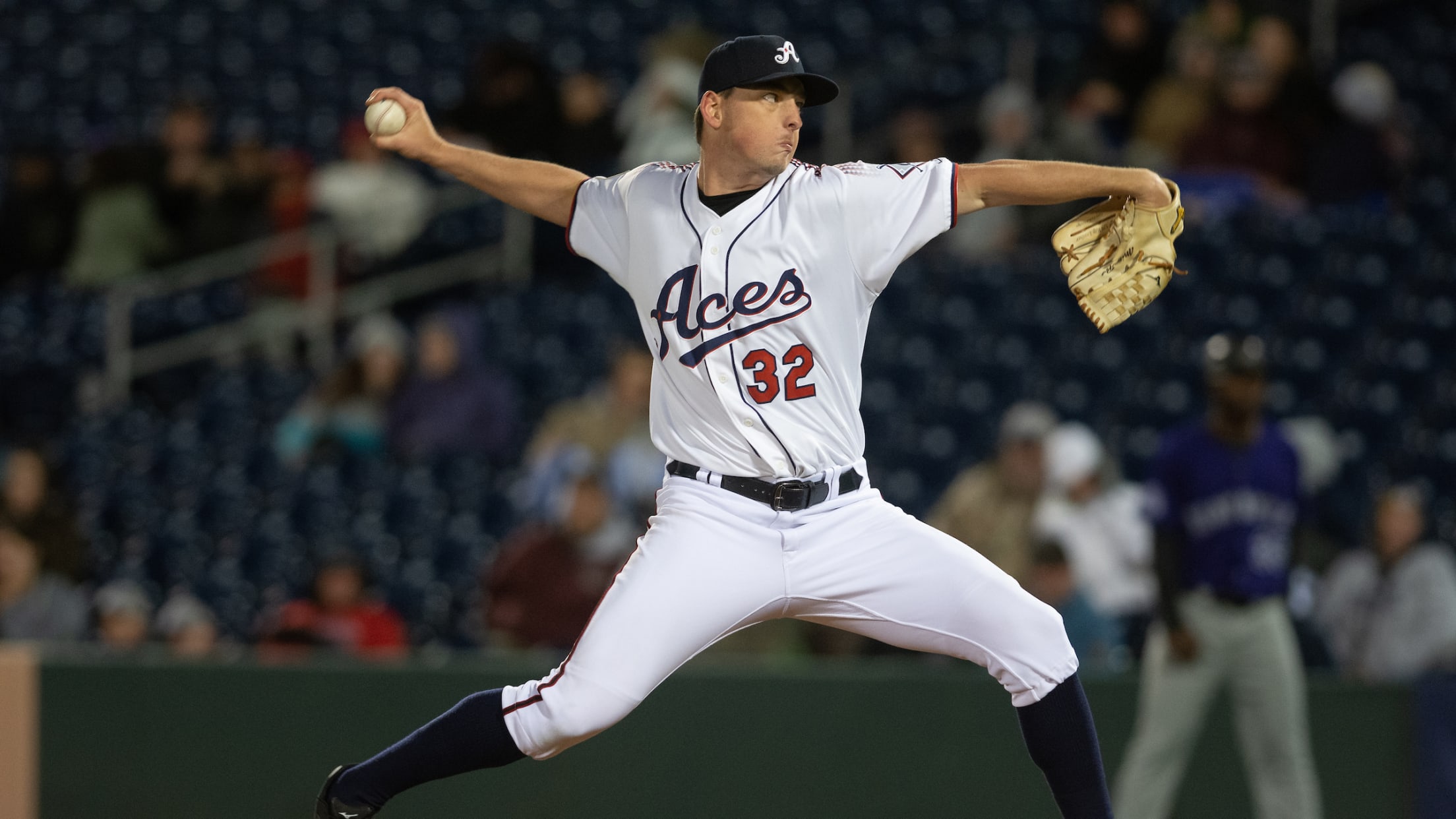 With his punchout in the top of the sixth against the Colorado Rockies on April 26, former Aces and current Diamondbacks' reliever Taylor Clarke snapped the MLB record for consecutive relief appearances with at least one strikeout to start a Major League career. In the 747 days since his MLB
Reno Aces Set Roster for Opening Day
World Series Champion Josh Reddick heads the 2021 Opening Day squad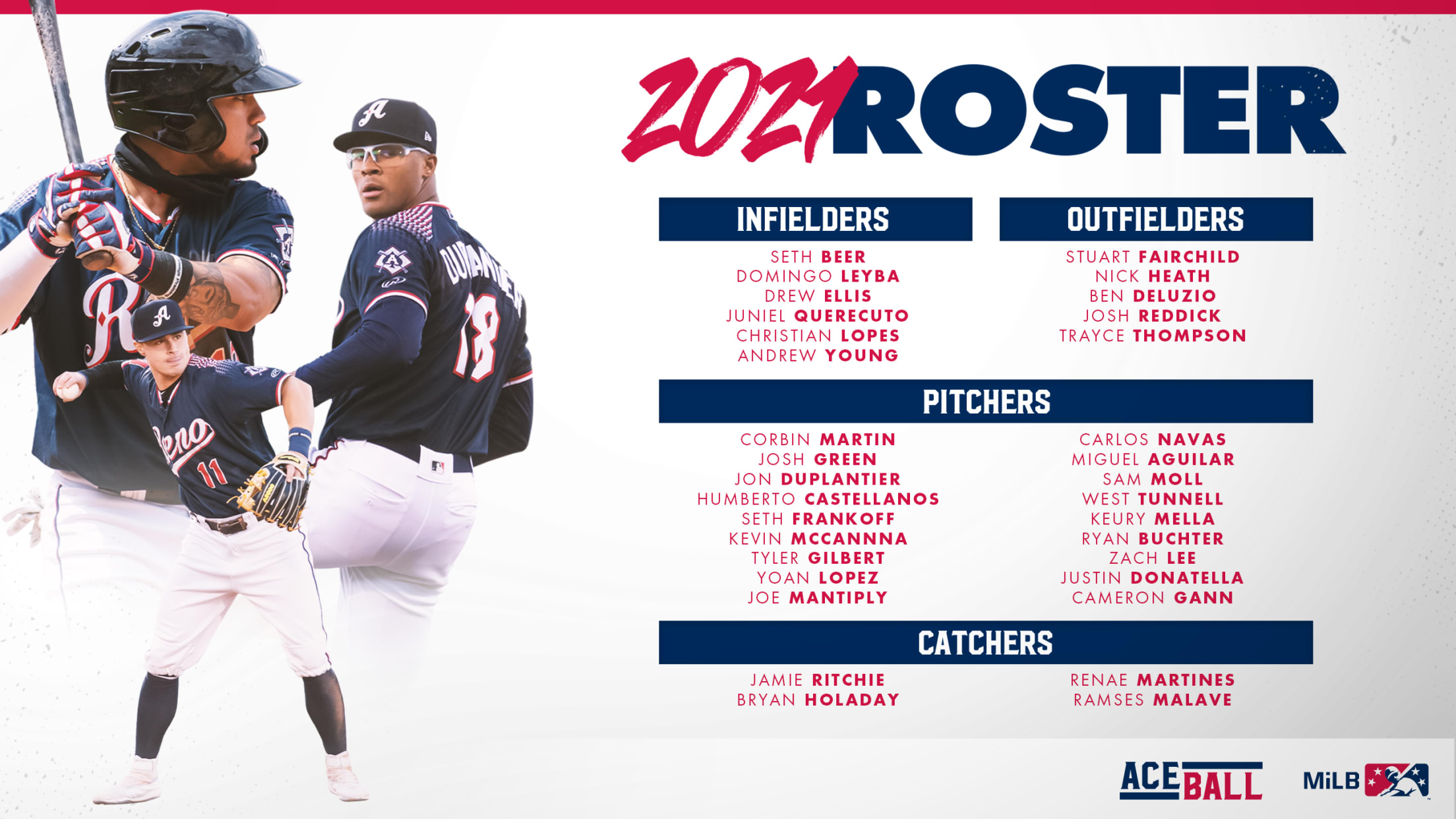 RENO, Nev. – The Reno Aces Baseball Club, in conjunction with the Arizona Diamondbacks, set their Opening Day 28-man roster, as well as the five-man taxi squad.
Right-handed Pitchers (13) – Jon Duplantier, Seth Frankoff, Josh Green, Yoan Lopez, Corbin Martin, Keury Mella, Carlos Navas, Humberto Castellanos, Kevin McCanna,
Widener leads 5 former Aces pitchers in Arizona
Widener, Crichton, Clarke, Young, Ginkel and Smith have all pitched for the Diamondbacks this year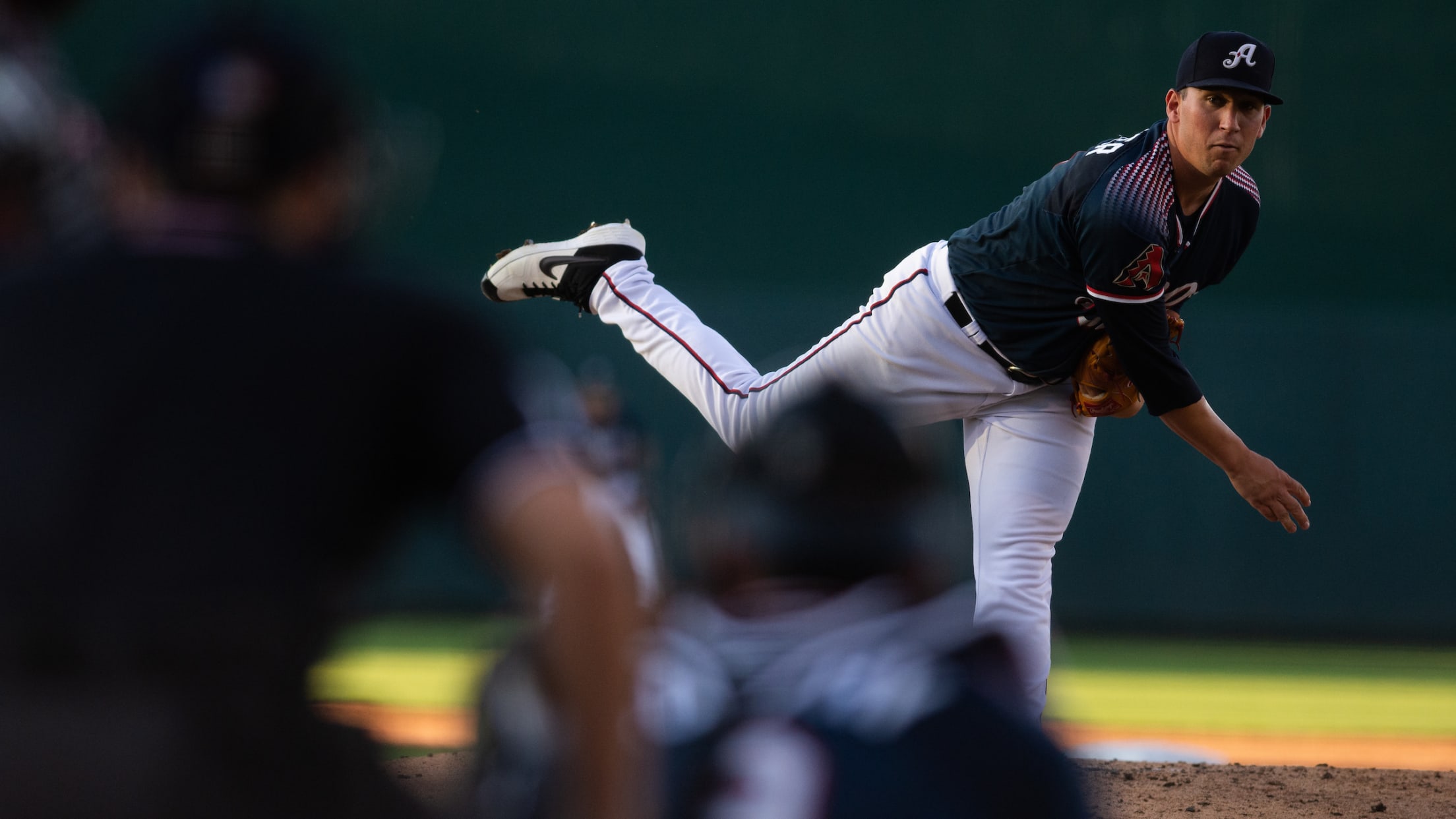 Six former Aces have pitched for the Arizona Diamondbacks so far in 2021. Taylor Widener, Stefan Chrichton, Taylor Clarke, Alex Young, Kevin Ginkel and Riley Smith have all made an impact, both in the pitching rotation and out of the bullpen. Taylor Widener Widener's hot start to 2021 is why
Nitro Circus You Got This tour returns to Reno on Sunday, August 22
Nitro Circus You Got This tour returns to Reno on Sunday, August 22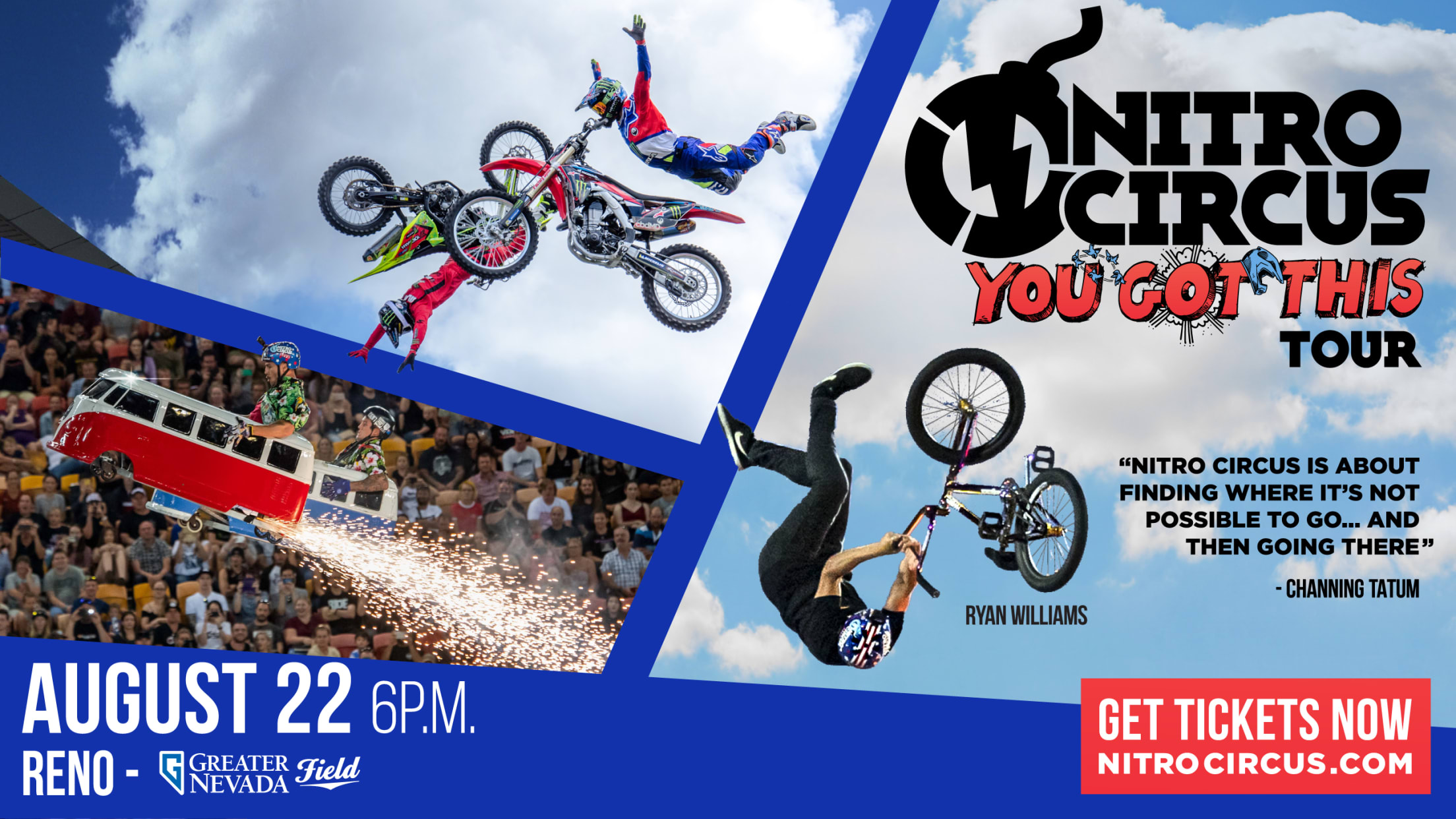 LOS ANGELES – Nitro Circus will make its return this summer, bringing the high-flying You Got This tour to Greater Nevada Field in downtown Reno on Sunday, August 22 at 6:00 p.m. PST. All tickets from Nitro Circus' previously scheduled 2020 show will be honored, and additional tickets are available
Checking in on Arizona's top prospects
Carroll, Varsho, Perdomo, Robinson and Thomas all named Baseball America top 100 prospects in January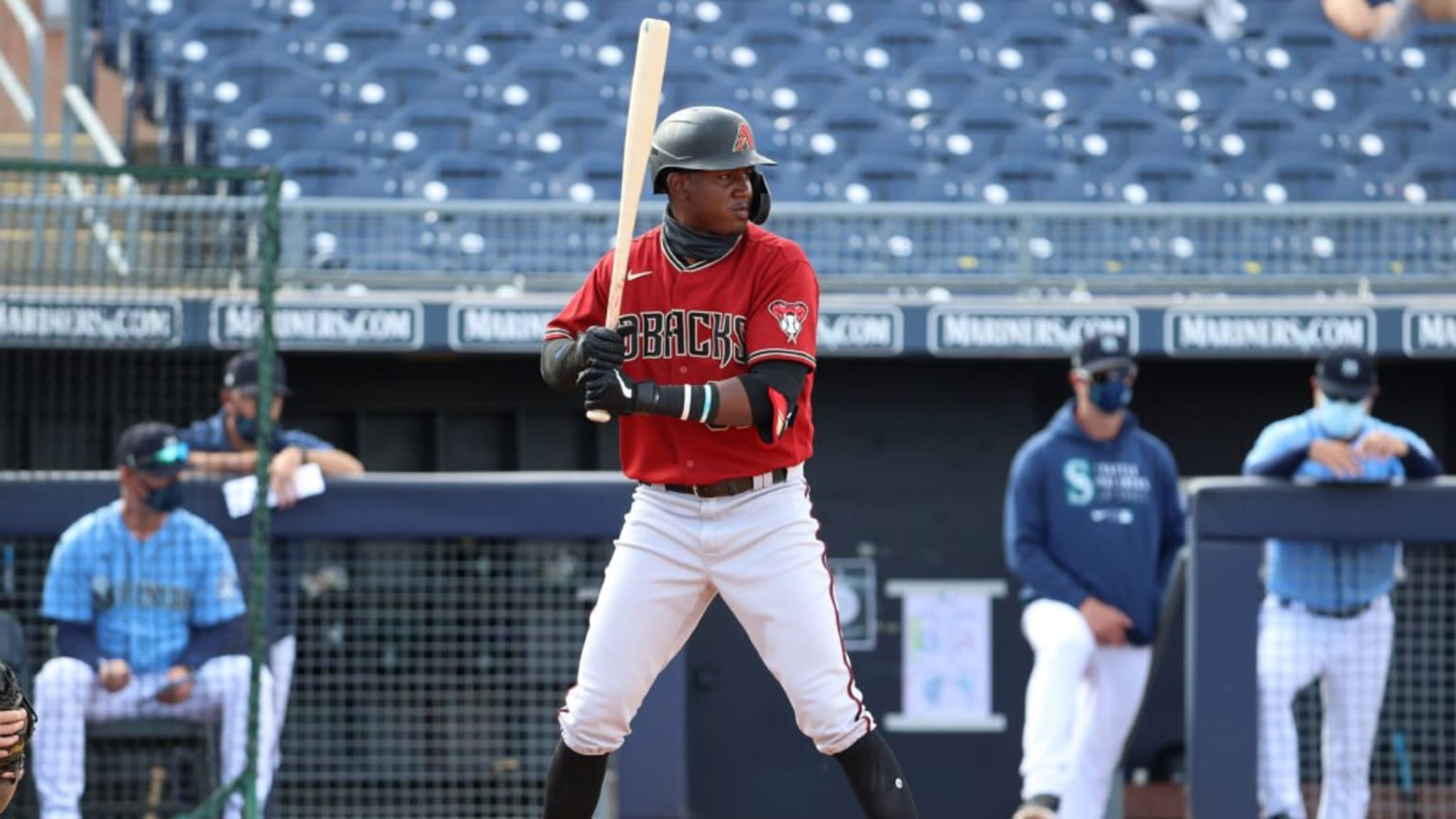 The big leagues are in full swing, which means minor league baseball is approaching. When Spring Training ended, we got a clearer picture of where baseball's top prospects were heading. That, of course, can be said for the Arizona Diamondbacks prospects. The big league team had a total of five
Copa de la Diversión back with a bang in 2021
Minors' Hispanic-outreach initiative thinking big in fifth year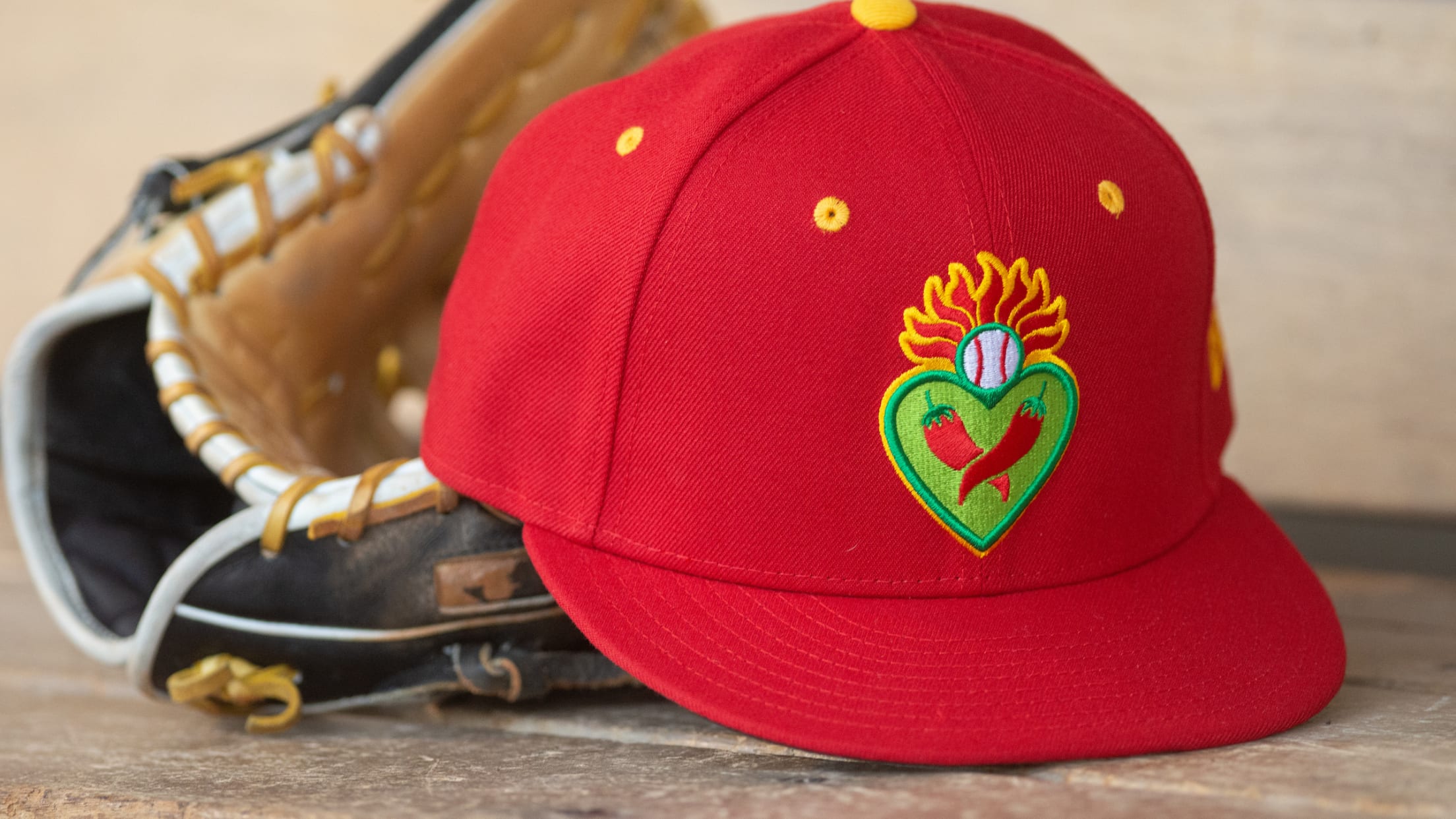 After an offseason that's felt like it would never end, Minor League Baseball is nearly back, and it's bringing its most colorful initiative with it. Copa de la Diversión, MiLB's season-long "Fun Cup" celebration of Hispanic communities across the baseball landscape, returns in 2021 with its most packed itinerary yet.
Locastro's record headlines former Aces in Arizona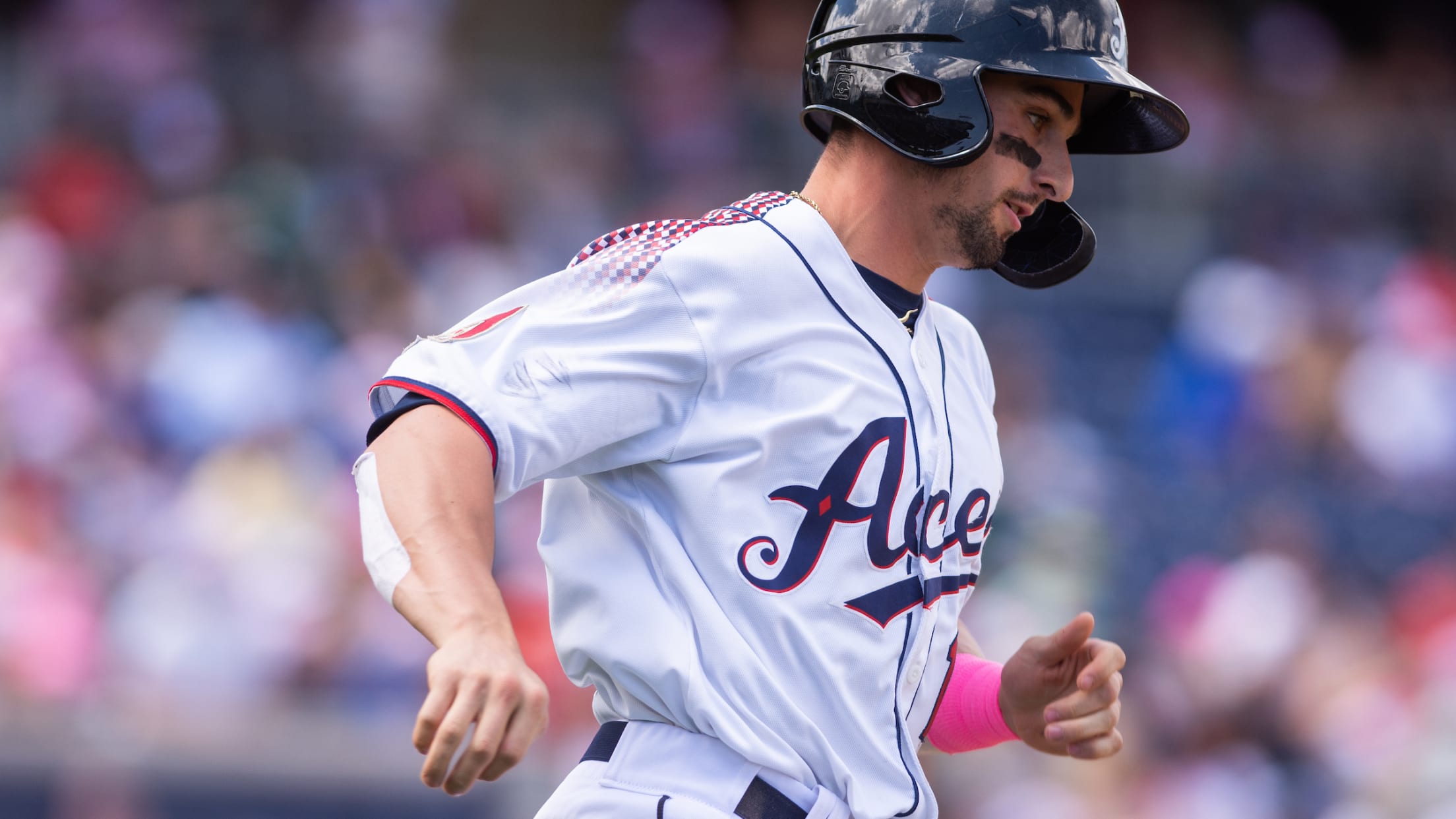 Two weeks are gone in the 2021 MLB Season, and 8 former Aces are making highlights and headlines for the Diamondbacks. Here's a look at what they've done. Tim Locastro Locastro has appeared in every game for the Diamondbacks this year, and has spent a few games as the leadoff