Tomas Signs Minor League Deal with Nats After Electric 2019 in Reno
Cuban slugger posted one of the best power hitting seasons in team history...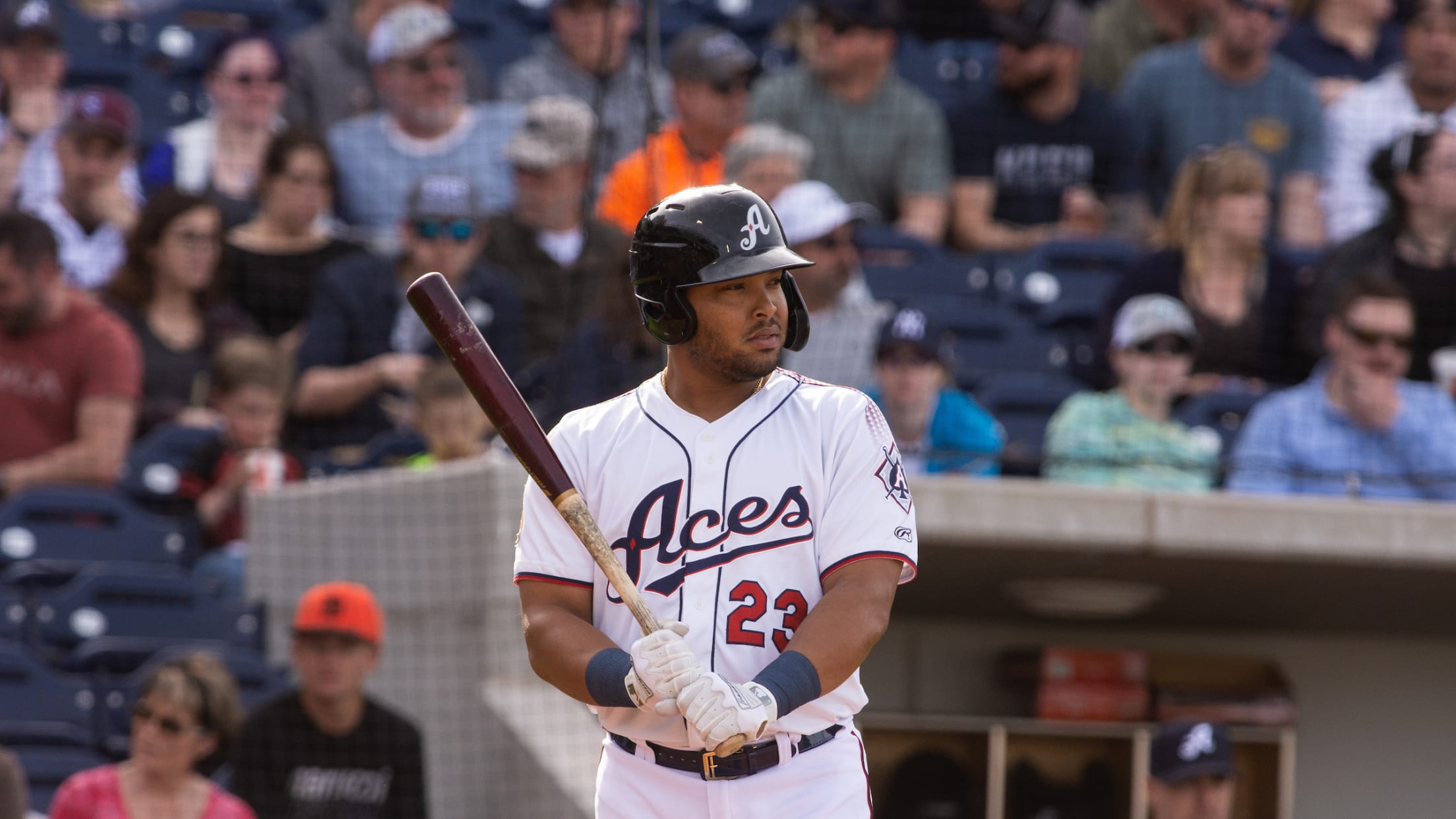 Yasmany Tomas came to Reno to hit home runs, and he did just that. The Cuban slugger signed a minor league contract with the Washington Nationals last week, but his time with Reno will be remembered with a lot of loud cracks of the bat. In 2018 and 2019, his
Riley Smith's Stellar Rookie Season Sets Him Up for 2021
Right hander served as long reliever for D-Backs in 2020...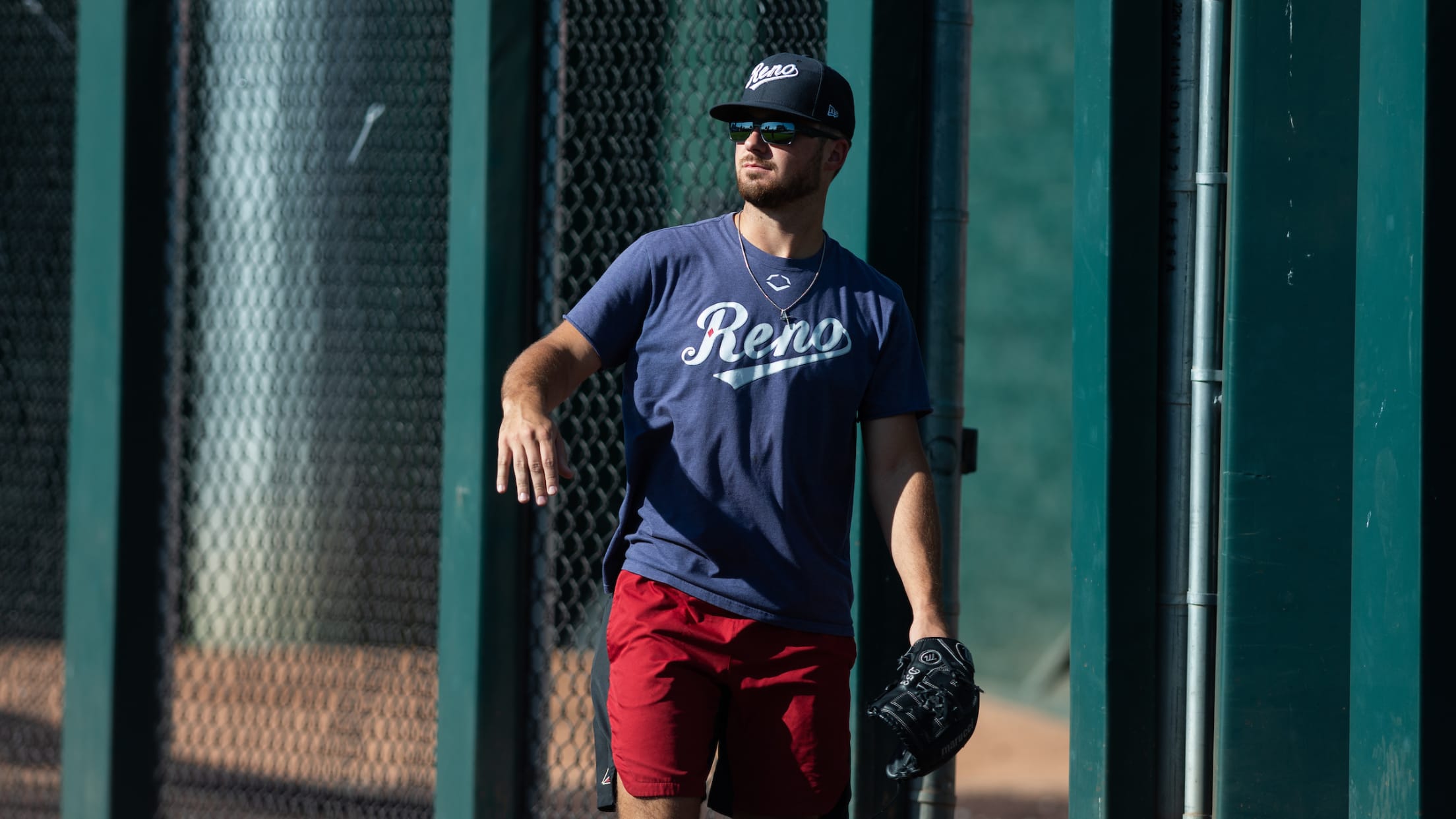 After a four-season minor league career that saw him in six different uniforms, former Aces pitcher Riley Smith was named the Arizona Diamondbacks' rookie of the year by Baseball America. Just last season, Smith posted a 6.89 ERA in 62.2 innings pitched with Reno. Now, he owns an MLB ERA
Bauer Latest In Line of MLB Successes from 2012 Aces Squad 
Triple-A National Championship Team was loaded with future MLB talent...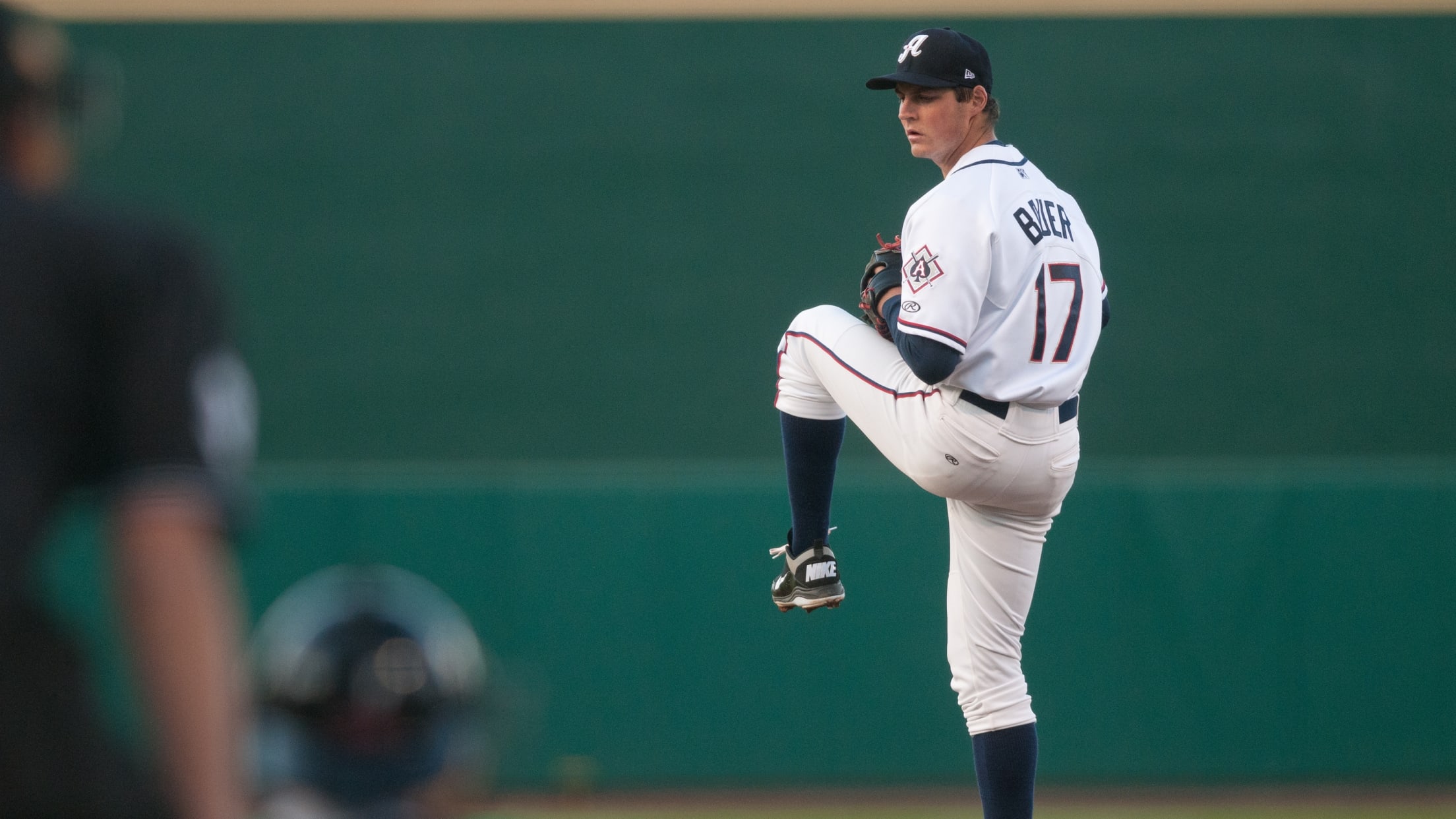 2012 sure feels like a long time ago, but let's take a trip back to the Reno Aces' Triple-A National Championship season from eight years ago. The roster was stacked with talent, some of which is still making noise in the bigs. For starters, the reigning NL Cy Young Award
Kevin Cron Looks to Bring Trademark Power with Him in Japanese Career
Slugger Owns the Aces record for career home runs with 60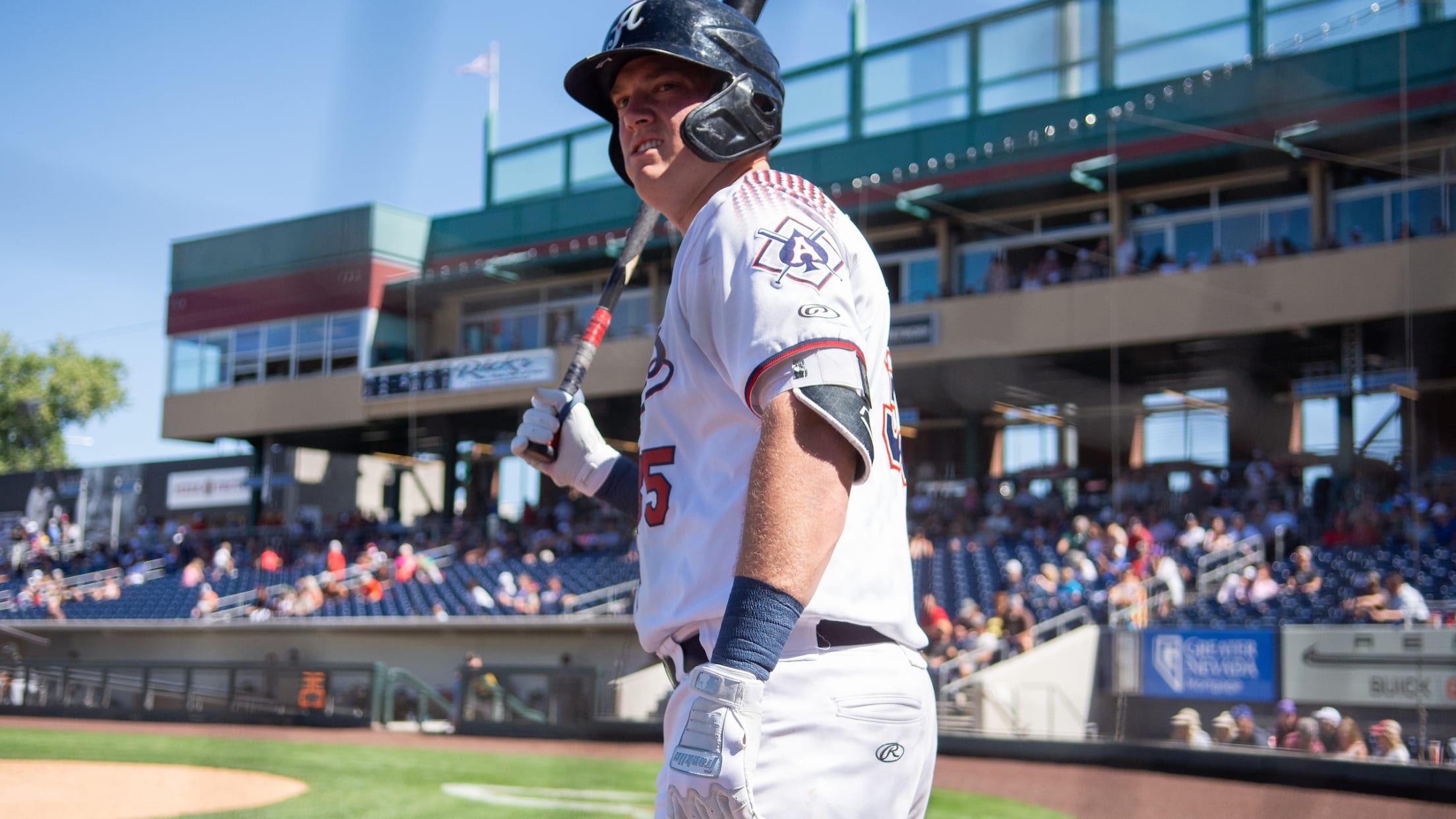 Home runs are pretty simple in concept. Harder in practice, but in concept it's simple. Hit ball, ball flies far. At least, for Kevin Cron it's that simple. The Reno Aces all-time leader in long balls will be heading across the pacific to play in Japan, and his power from
Former Aces on Both Sides of 2020 Fall Classic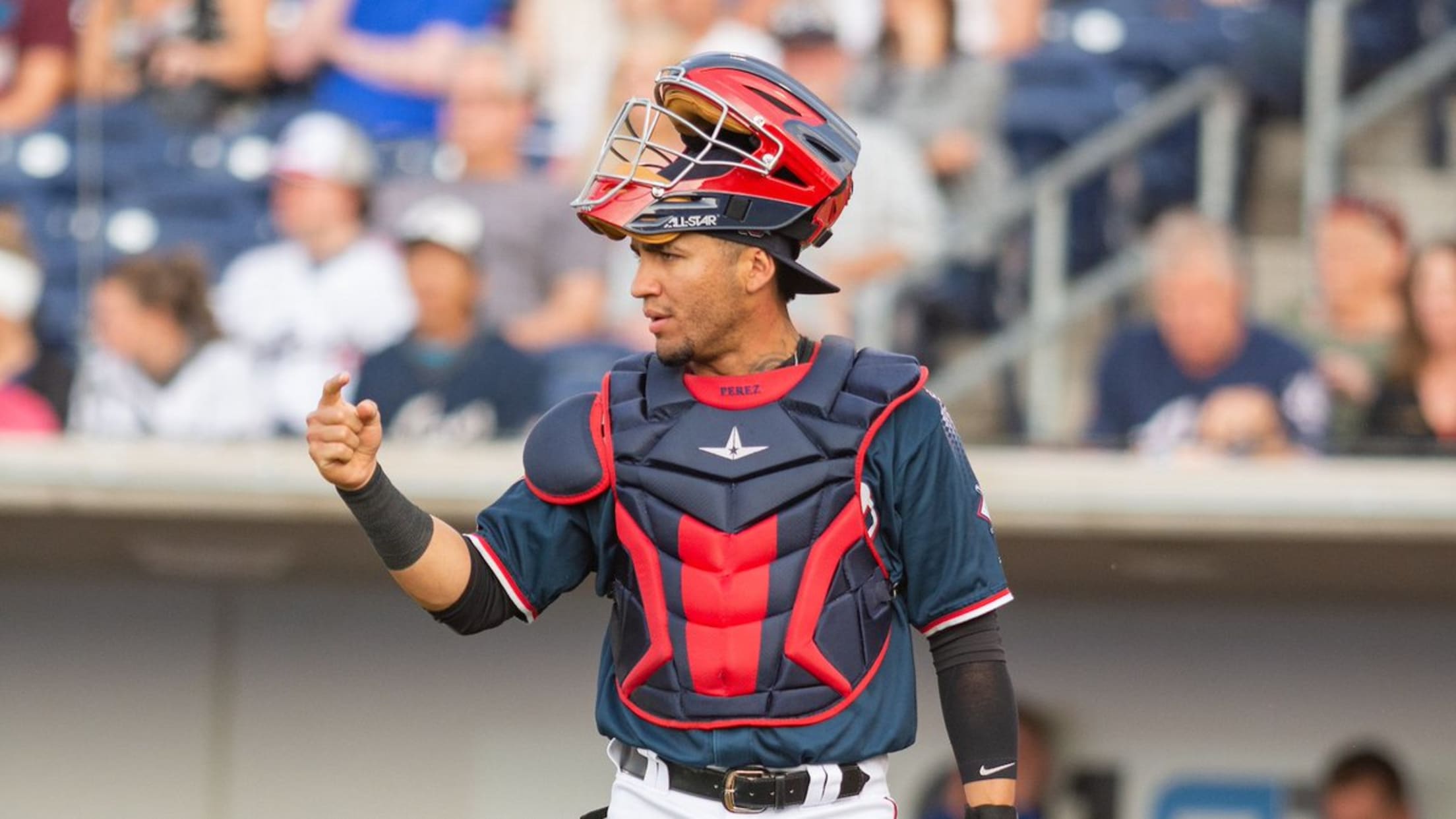 The 2020 World Series is tied up at one win each for the Tampa Bay Rays and Los Angeles Dodgers. Whichever team can win three more will be crowned the champions. But whatever plays out over the next week, a former Reno Ace will be getting a ring and popping
Reno Aces and Reno 1868 FC Donating Toys to Ashlee's Toy Closet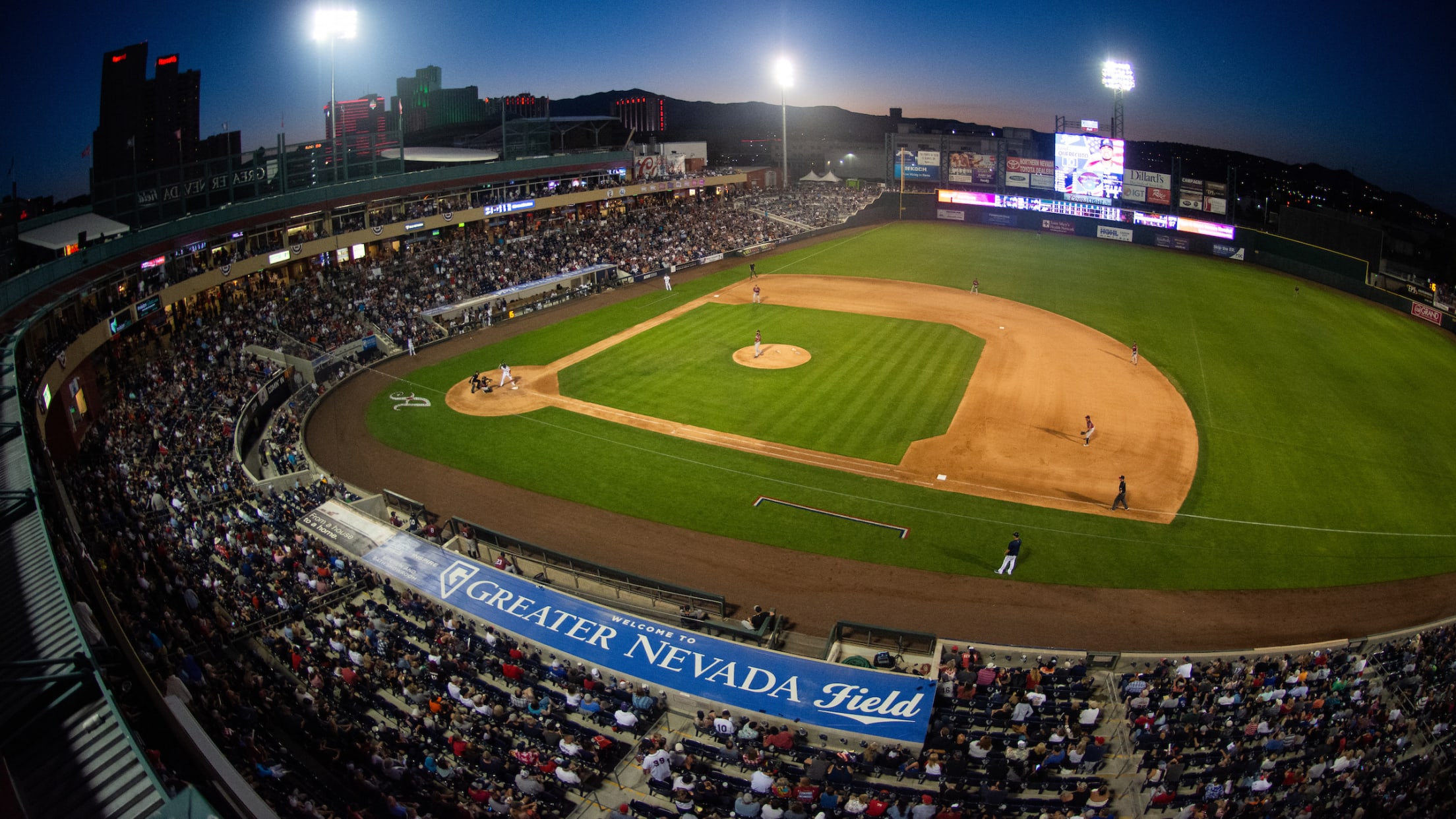 In the midst of possibly the worst fire season on record, the Reno Aces and Reno 1868 FC are donating toys to Ashlee's Toy Closet. "We are glad to support Ashlee's Toy Closet again in a time of need for wildfire victims near our home," said Aces and 1868 FC
Archie Bradley Settling in to Closer Role with Diamondbacks
The former Reno Ace has been one of the few consistent performers out of the bullpen so far this season.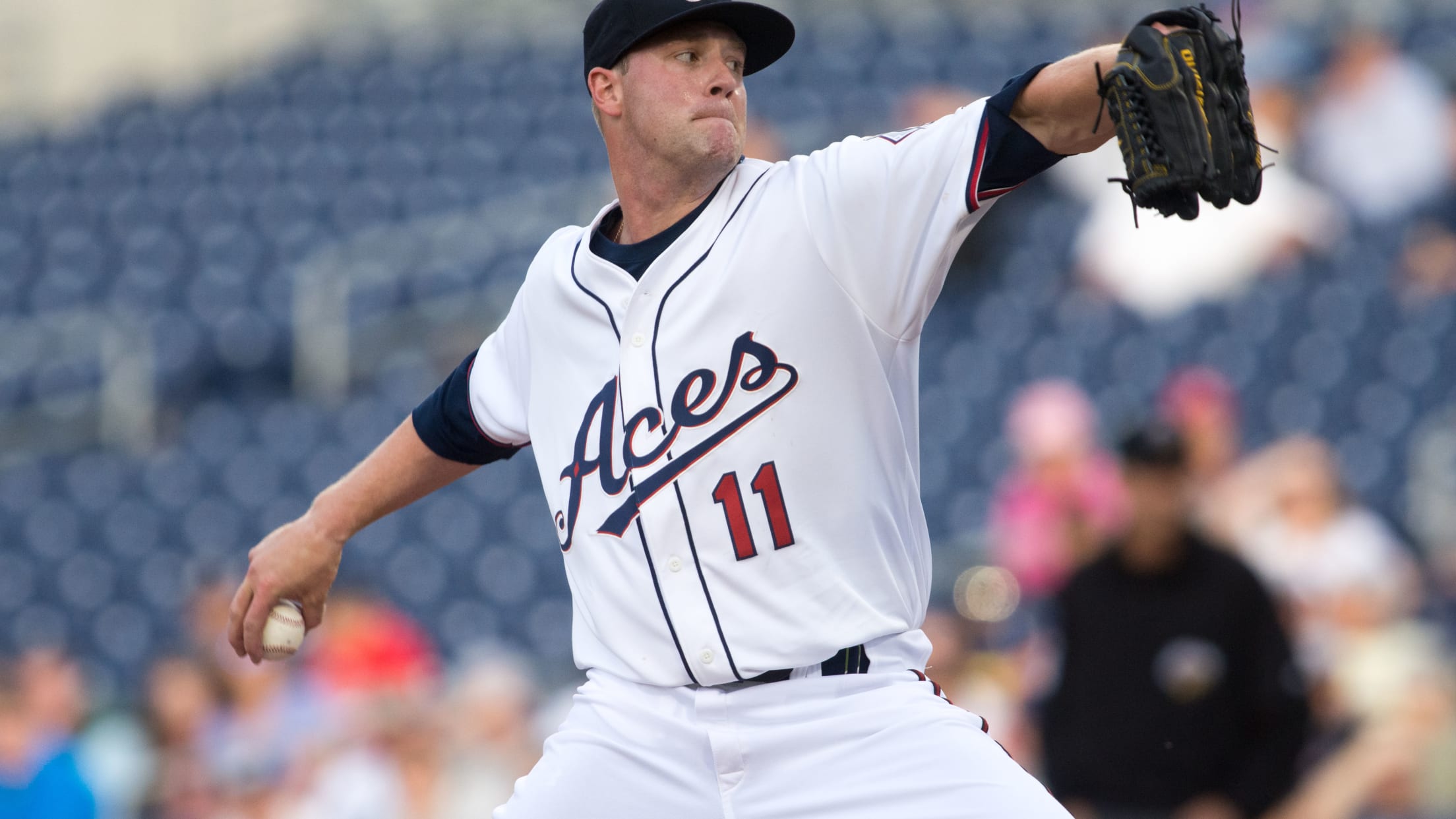 Baseball fans in Reno might remember a baby-faced Archie Bradley lighting up the radar gun and shutting down opponents between 2015 and 2016 at Greater Nevada Field. Bradley came up through the Arizona Diamondbacks system as a starting pitcher, putting up impressive numbers in seven seasons in the minors. Bradley's
2019 Ace Tyler Heineman Finally Getting His Major League Opportunity
Traded during last season from the Diamondbacks organization, the California native started on Opening Day for the San Francisco Giants...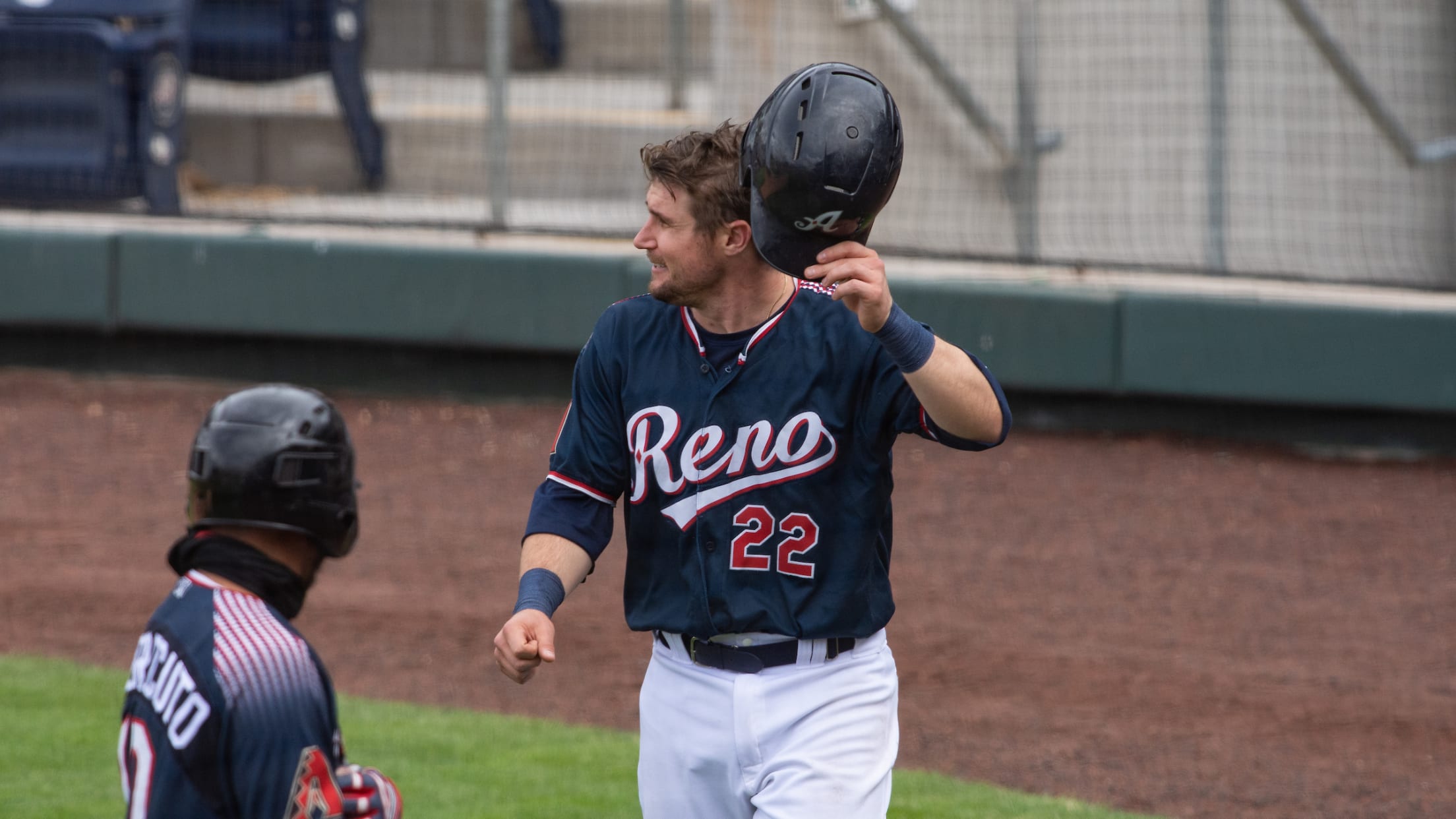 The eighth-round pick out of UCLA was nothing but consistent throughout his minor league career. Posting a .285 BA, with 39 homeruns and .780 OPS coupled with solid defensive work behind the plate, Heineman had to remain focused as he was consistently overlooked for major league promotions. "I kept telling
Aces in the Bigs Update
Catch-up with Aces who have found success in the Major Leagues...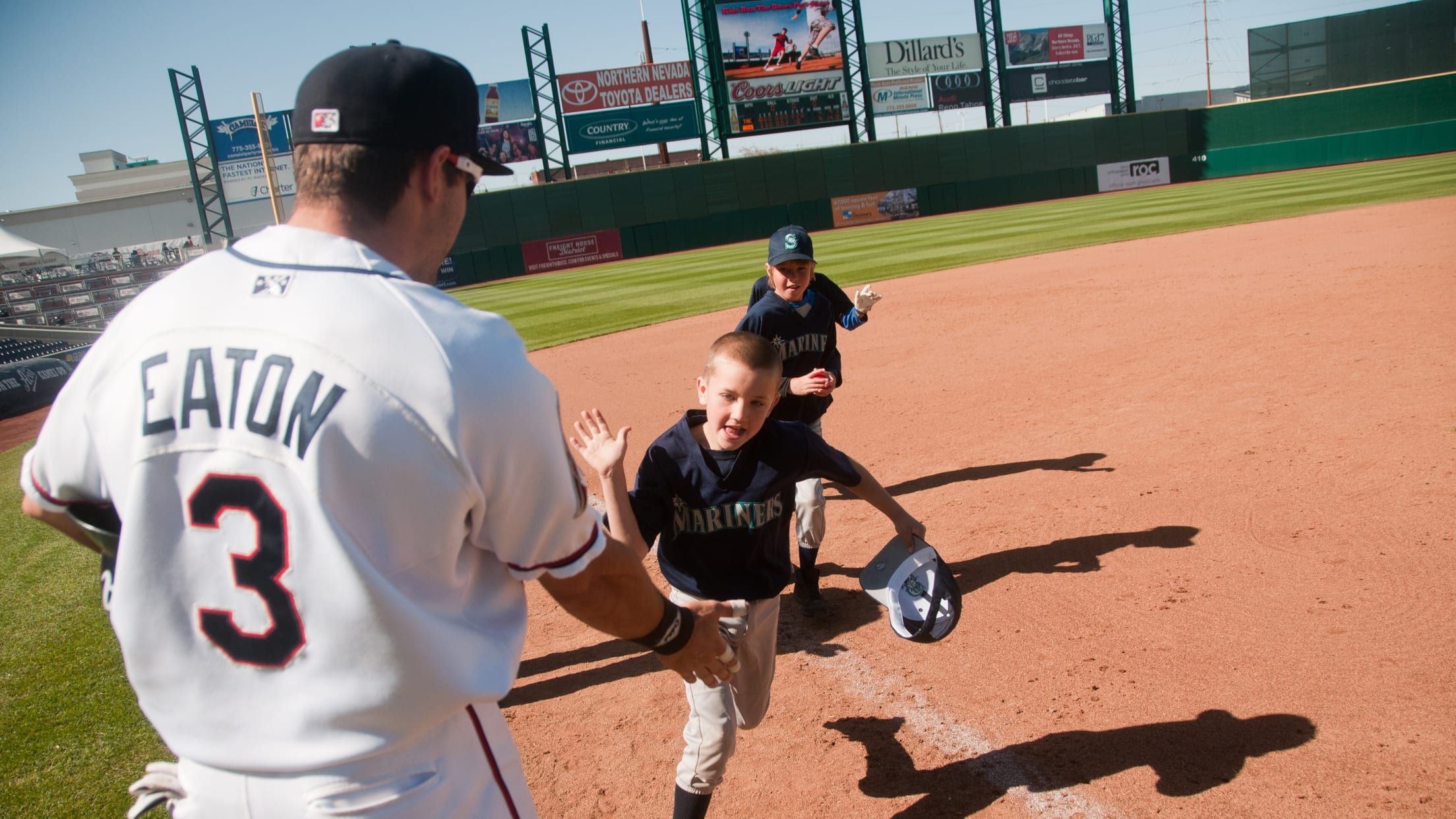 Adam Eaton, OF, WSH His 2012 season in Reno was legendary. He batted .381 and had a sky-high .456 OBP in 119 games, earning him Triple-A All-Star honors and the Most Valuable Player award in the Pacific Coast League. Now a defending World Series Champion with the Nationals, Eaton has
Manager Chris Cron Provides Updates from Scottsdale
The Aces skipper spoke to the media on Friday on his early experience at #DbacksSummerCamp...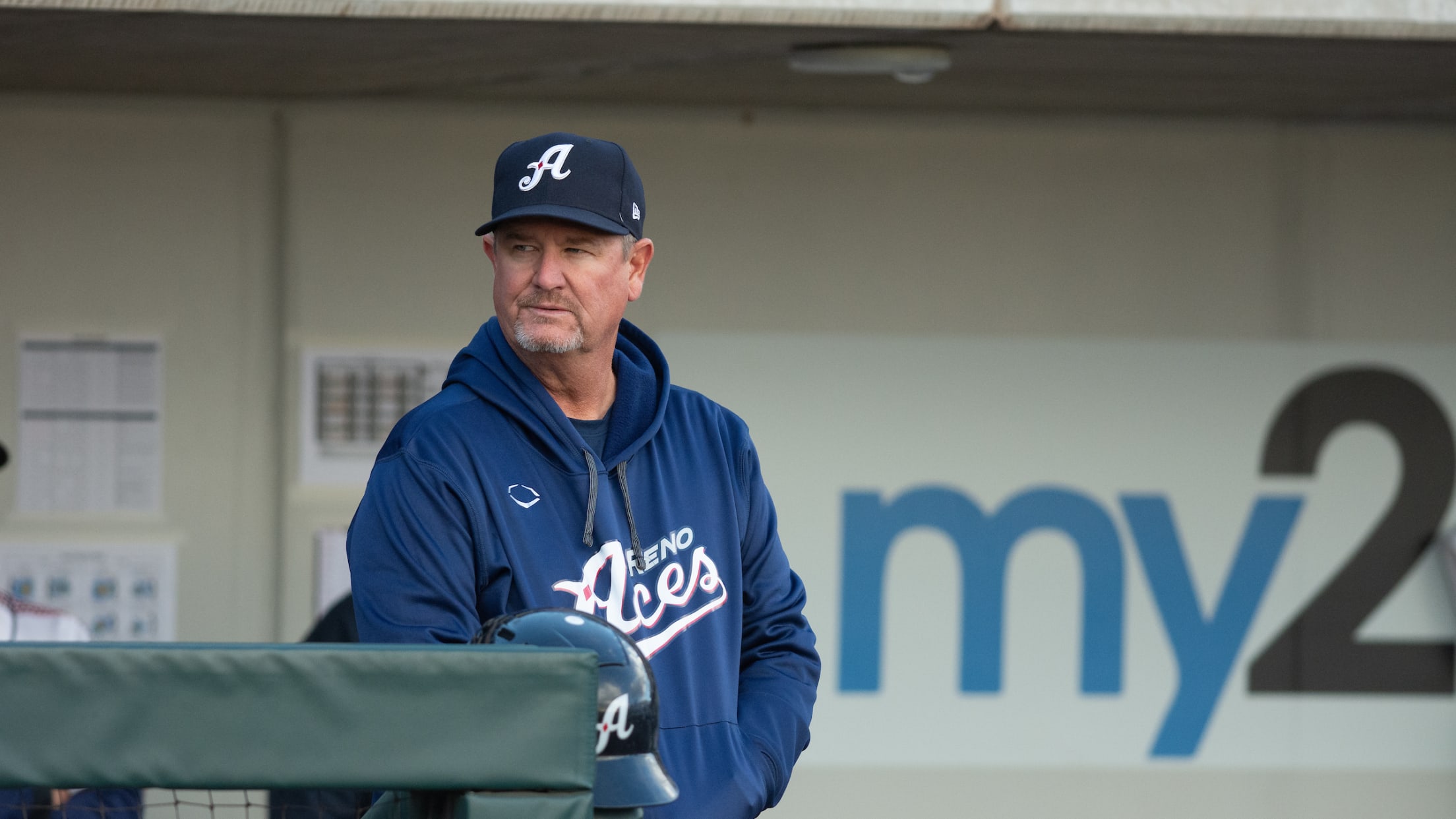 When the Arizona Diamondbacks Summer Camp opened on Friday, July 3, there had been months of preparation going on behind-the-scenes. "Every player was checked in to throughout the last three months," noted Aces manager Chris Cron when he spoke to the media on Friday. "We were just making sure they
Inside Baseball's Bubble
Former Aces weigh in on their first impressions from D-backs Summer Camp...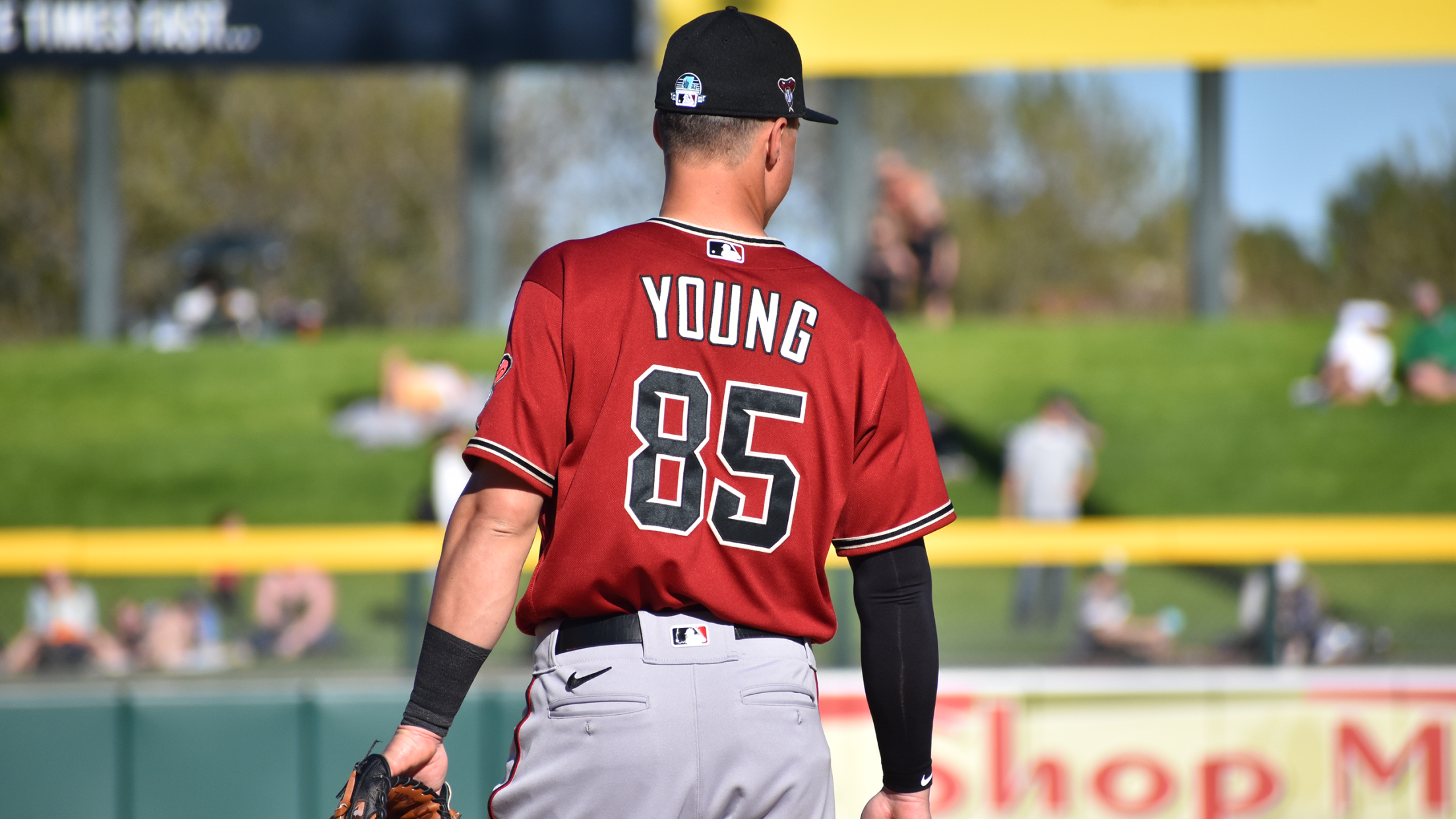 Q: What has your experience been so far? Andy Young, INF: The experience has been good! We are getting used to the new protocols and regulations. Now it's about getting our work in and being the most prepared we can be. Jon Duplantier, RHP: It's always good seeing guys and
Calvert's Photo of the Week: July 3
Join the Aces Team Photographer Each Week as He Provides the Behind-the-Scenes Stories of Some of His Favorite Pictures Over the Years...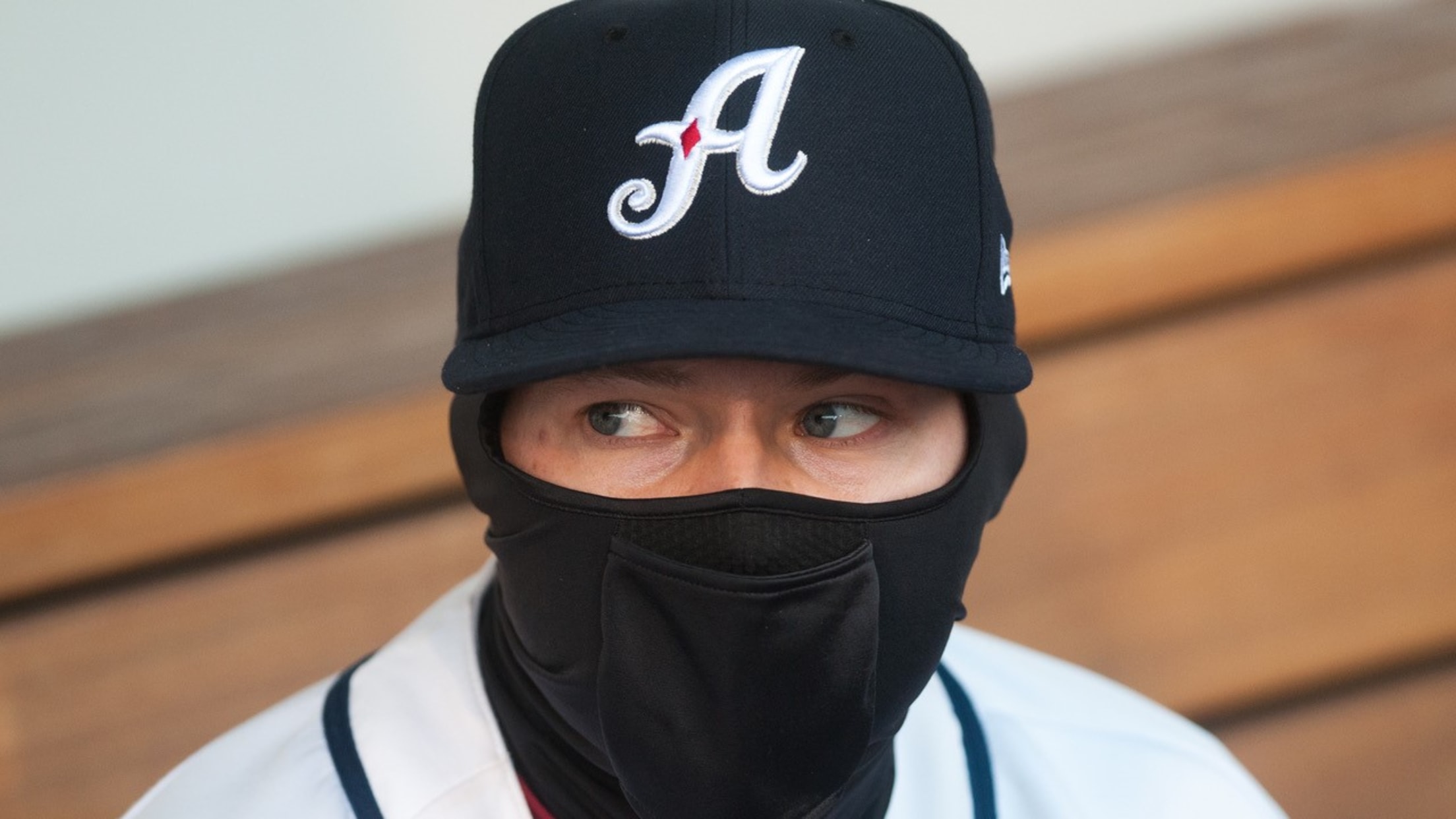 On Tuesday, Minor League Baseball officially canceled the 2020 season. Although not unexpected—fans paying attention to Major League Baseball and the impact of COVID-19 knew this was coming—it still hurt to see the news, officially. I love minor league baseball and am grateful for every night I've spent at Greater
2020 Minor League Baseball Season Canceled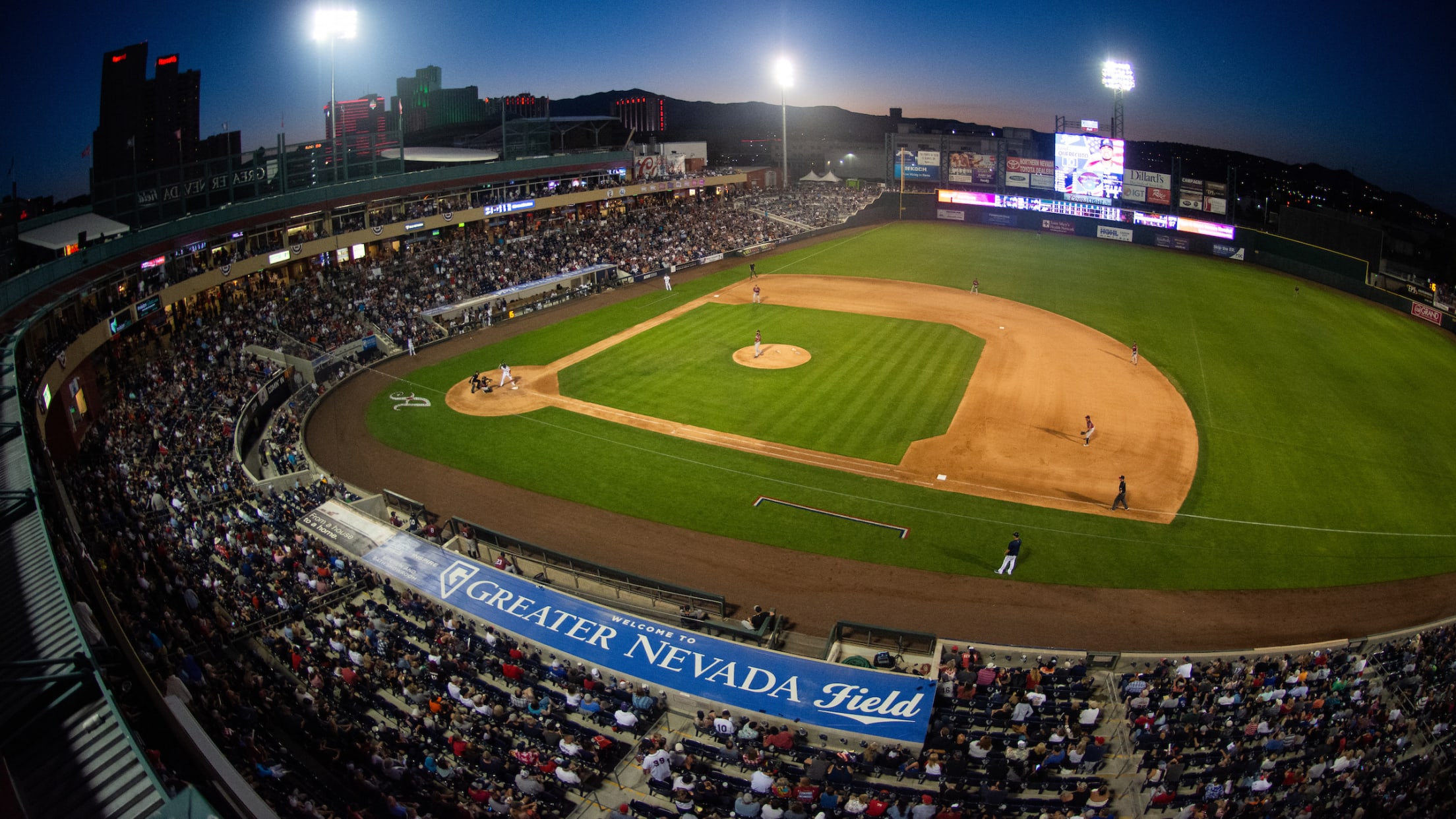 Minor League Baseball announced today that the 2020 Pacific Coast League season has been canceled due to the COVID-19 pandemic. The Reno Aces will not take the field for the 2020 season, but will focus on ensuring that the 2021 season is the best yet for Reno baseball fans. "While
Breaking Down the D-Backs Summer Camp Roster
We highlight 4 former Aces that can make an impact this season, as well as other roster notes for Aces fans...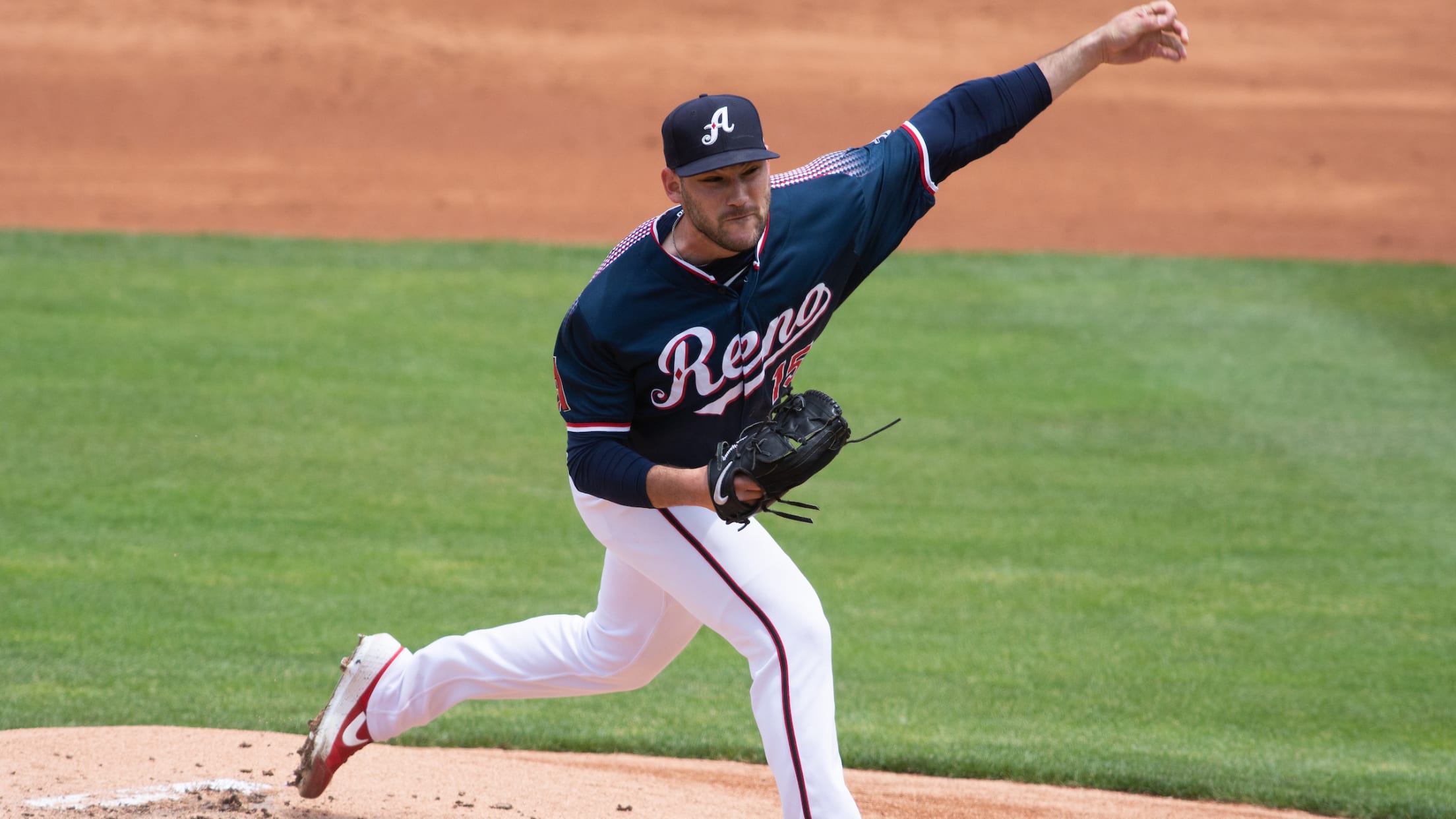 Alex Young, LHP Young had a breakout year in 2019, which he split between Reno and Arizona. With the big league club dealing with injuries and lack of starting pitching depth, he was called up as an emergency starter in June despite a 6.09 ERA in the minors. But the
24 Former Aces Named to D-backs 60-Man Summer Camp Roster
With MLB aiming to return to the field in July, the Arizona Diamondbacks have announced their player pool for the 2020 season...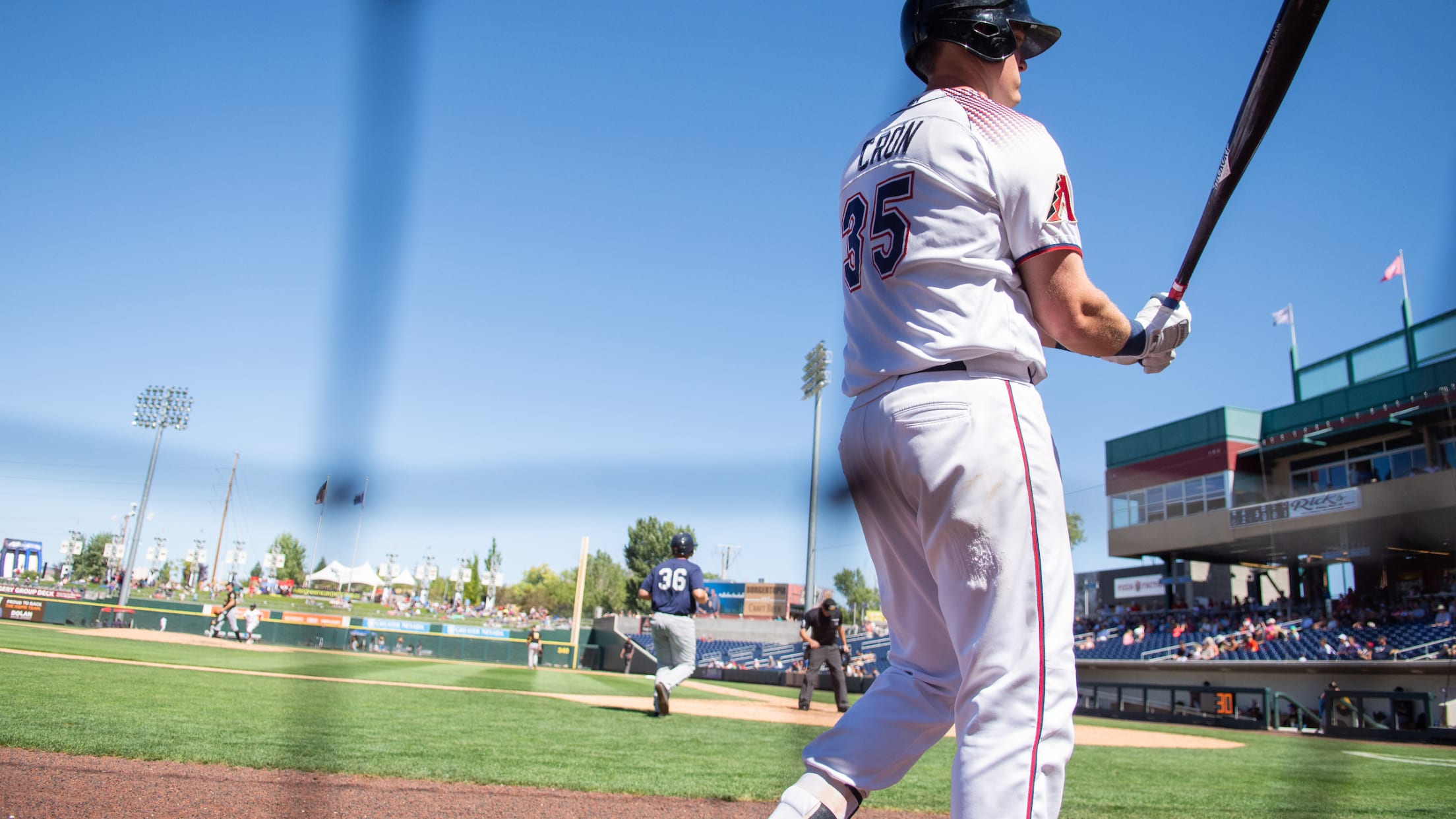 Right-handed Pitchers Archie Bradley Taylor Clarke Stefan Crichton Jon Duplantier Kevin Ginkel Joel Payamps James Sherfy Riley Smith Taylor Widener Left-handed Pitchers Andrew Chafin Robbie Ray Alex Young Position Players Nick Ahmed Kevin Cron Jake Lamb Tim Locastro Ketel Marte Wyatt Mathisen David Peralta Juniel Querecuto Josh Rojas Ildemaro Vargas
Calvert's Photo of the Week: June 23
Join the Aces Team Photographer Each Week as He Provides the Behind-the-Scenes Stories of Some of His Favorite Pictures Over the Years...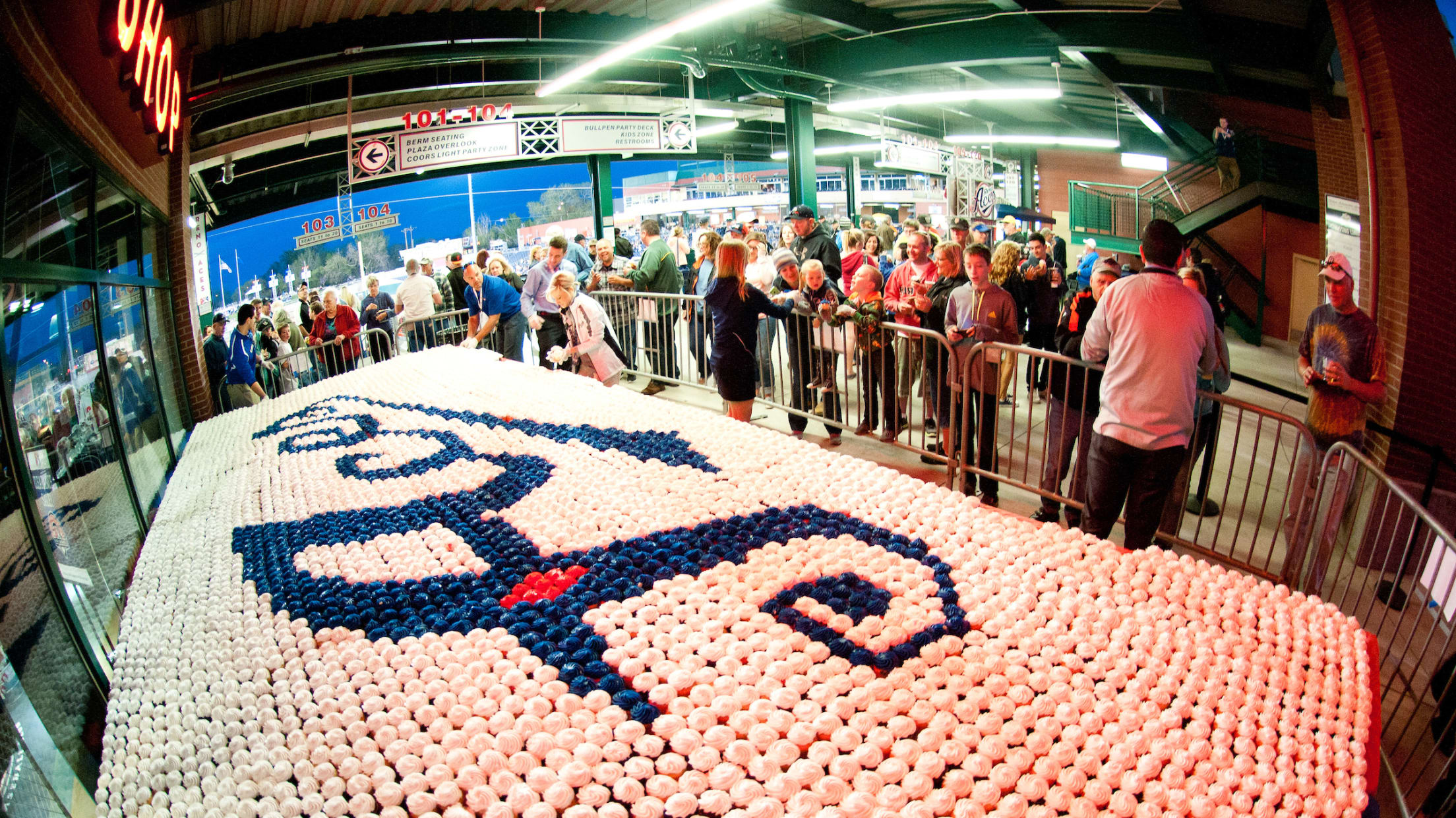 I'm experiencing my birthday this week. Most people would say they are "celebrating" a birthday, but I've never really enjoyed them. And although I empathize with those who have had special occasions like anniversaries and birthdays disrupted by COVID-19, I'm not entirely sure this week will be all that different
Reno Aces to Host Blood Drive with Vitalant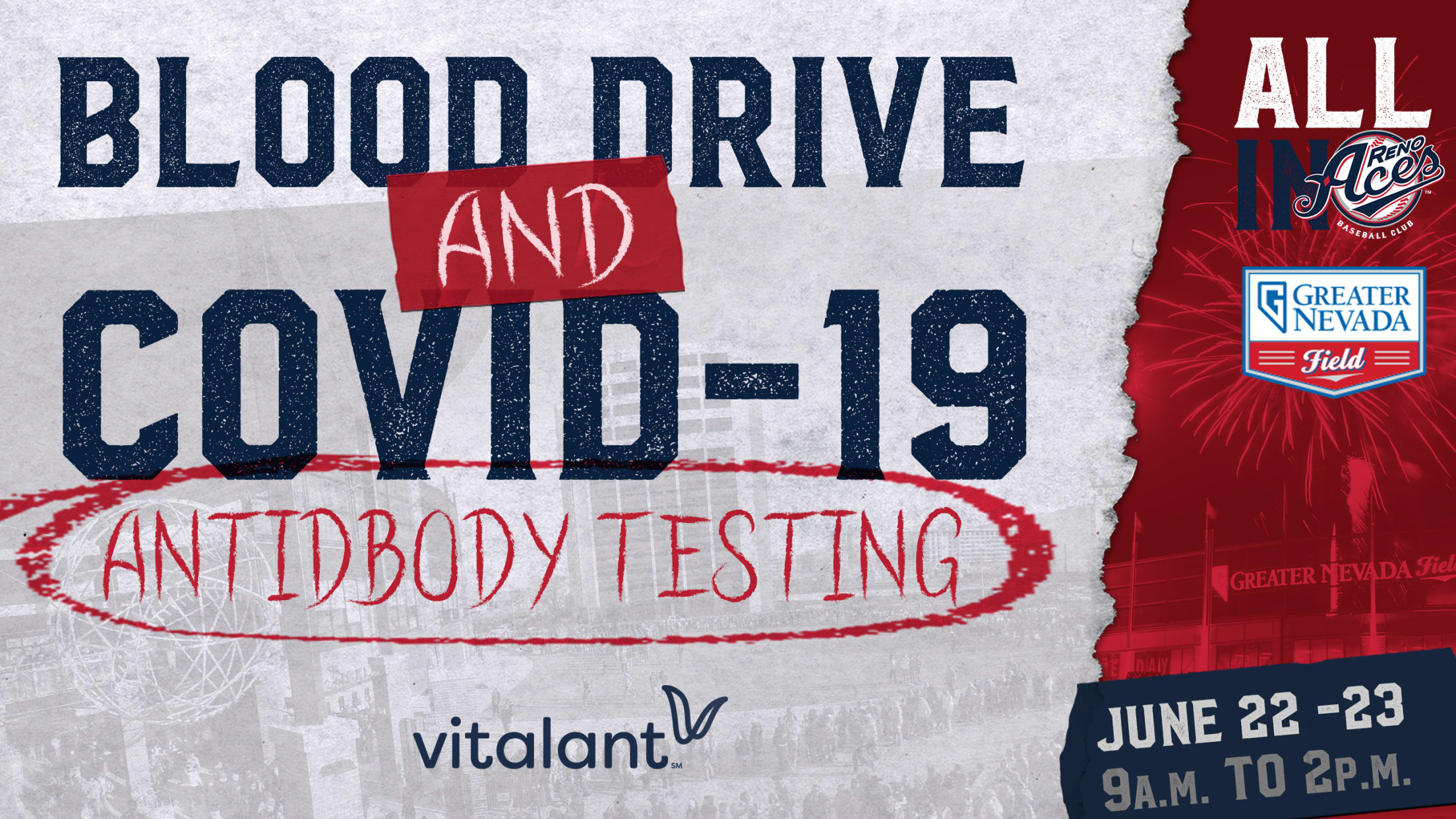 The Reno Aces and Reno 1868 FC are partnering with Vitalant to host a blood drive at Greater Nevada Field. Donations will also include testing for COVID-19 antibodies. Aces and 1868 fans, along with all members of the Northern Nevada community, can join the club in saving lives at Greater
Players Share Favorite Baseball Dad Memories
We asked our team to share their favorite memories of their fathers' and the diamond...
Juniel Querecuto, UTIL "The most memorable moment of my father was when he was catching in the Venezuelan winter league. It was in the 2nd inning and there was a play at home, so the runner scoring crushed my dad. He went down and started feeling pain in his knee.
How a Special Group of Athletes Inspires Aces Players Each Year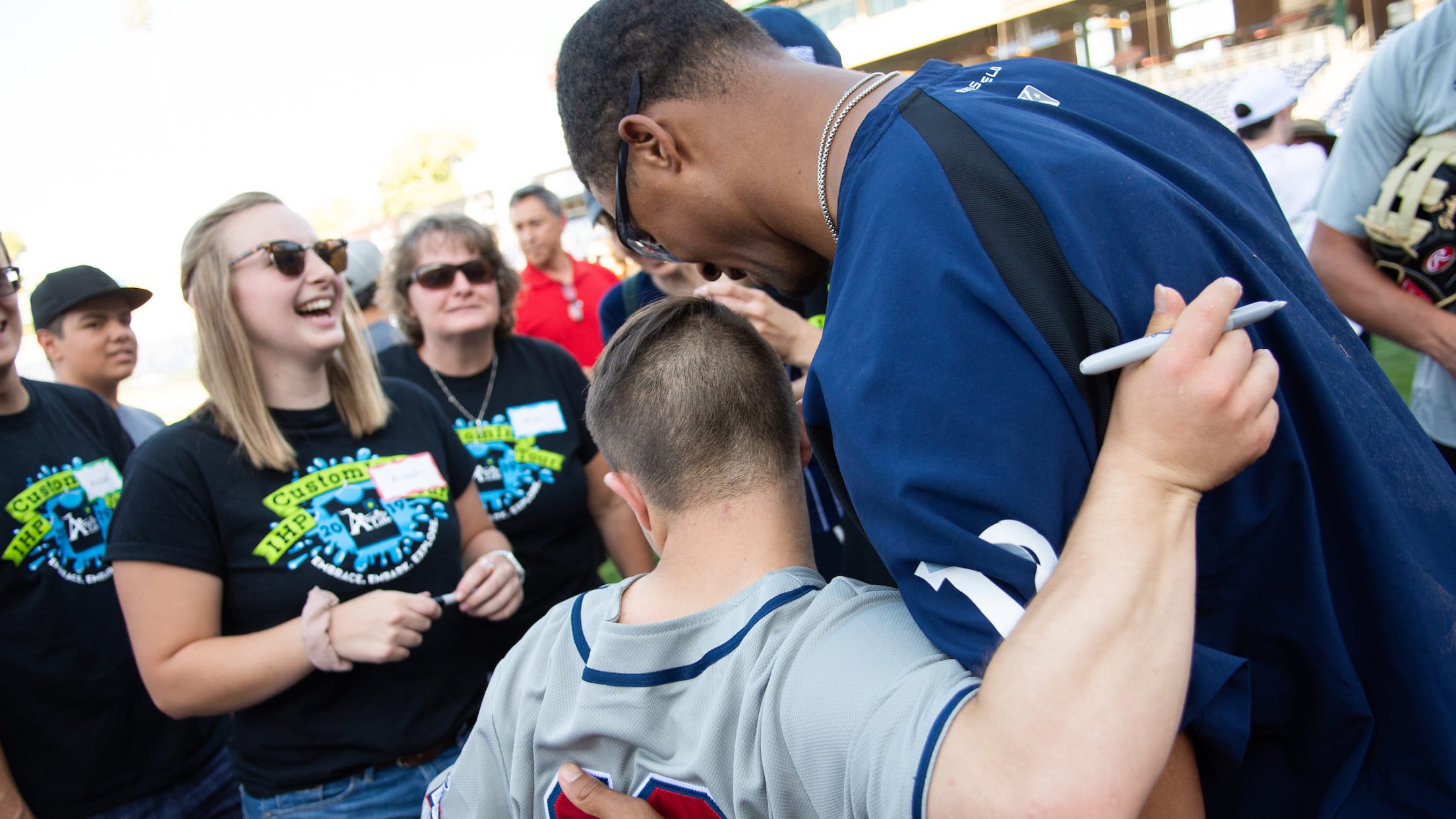 Every year, the Reno Aces organization partners with Amplify Life to host Camp Lotsafun at Greater Nevada Field. The camp, which began in 1973 at the Clear Creek Camp near Carson City, looks to enhance the lives of those affected by mood, neurodevelopmental disorders, and intellectual and developmental disabilities. "It
Inside a Pitcher's Mind with Taylor Clarke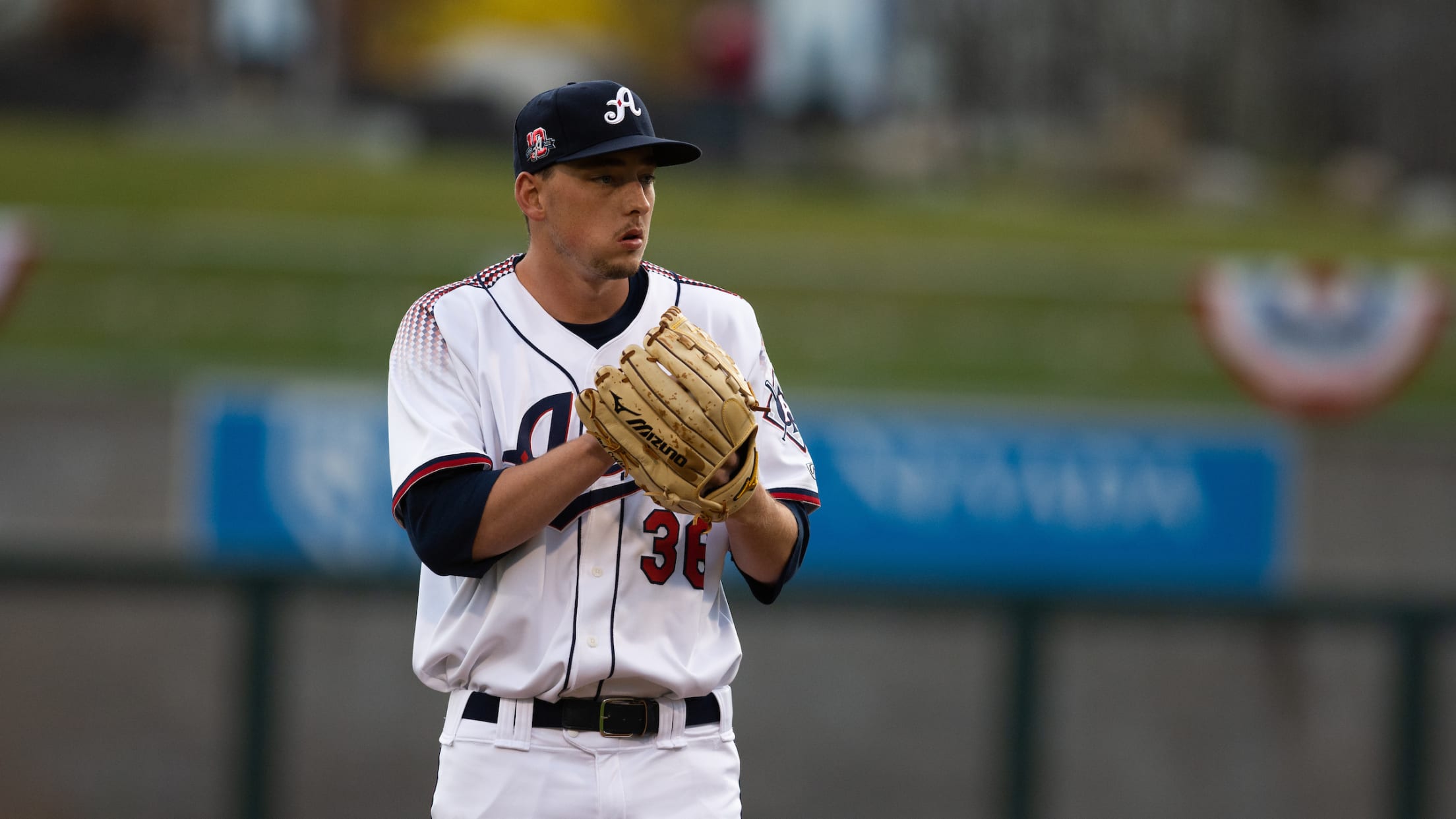 Since a young age, Arizona Diamondbacks pitcher and Reno Ace Taylor Clarke knew the mound was for him. "My earliest memories of pitching are throwing in my backyard to my dad," says Clarke, now 27, "I always had a strong arm and fit right into it." Like most pitchers, Clarke
Calvert's Photo of the Week: May 27
Join the Aces Team Photographer Each Week as He Provides the Behind-the-Scenes Stories of Some of His Favorite Pictures Over the Years...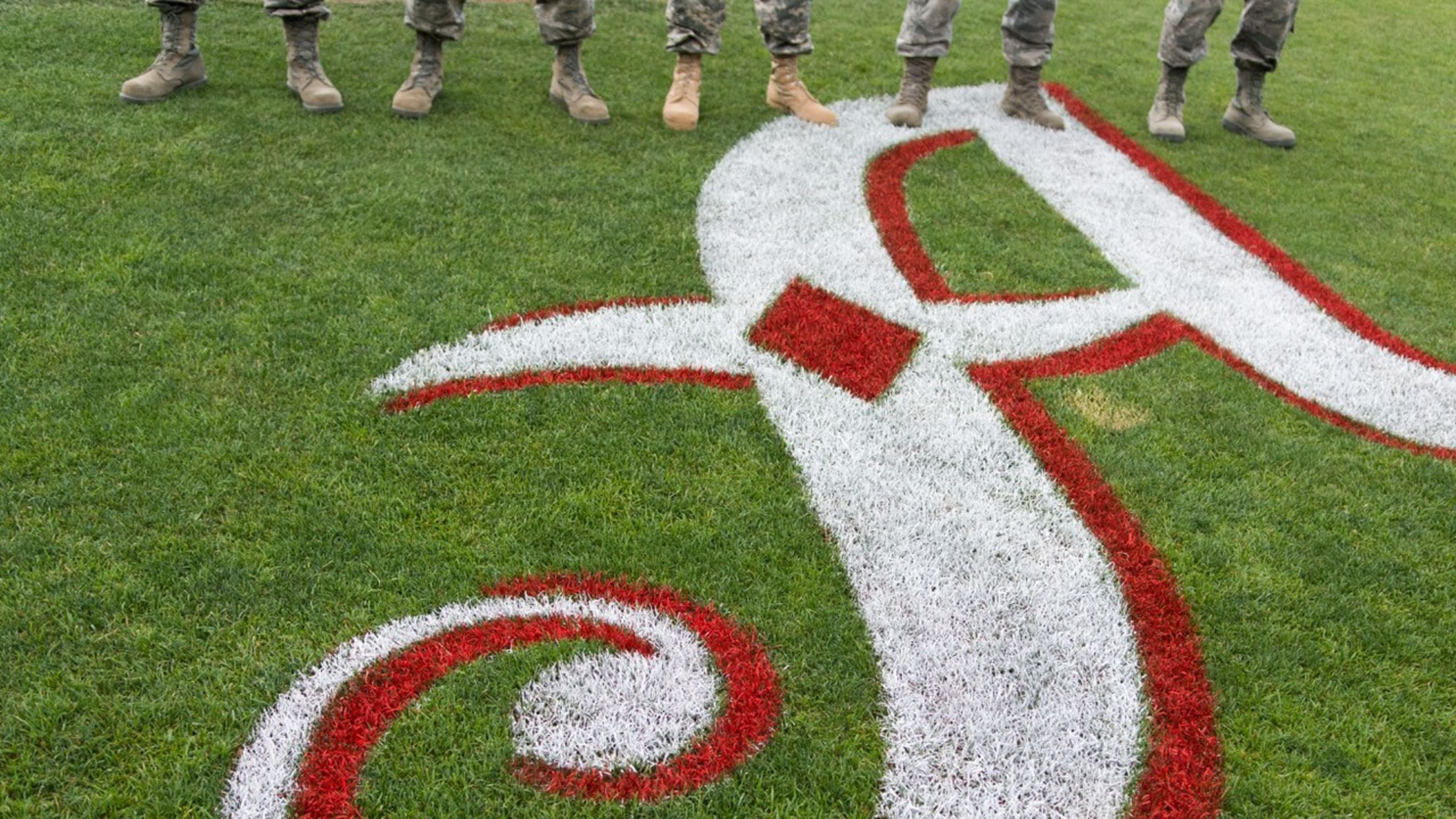 Last week, I introduced myself and shared a favorite picture of Aces pitcher, Braden Shipley. This week's image has a military theme. Like many of you, I spent some time reflecting on Memorial Day this past weekend. Interestingly, I've never photographed a Memorial Day weekend game in Reno. It's the
Our Staff in the Community: Vince Ruffino
We interviewed Vince Ruffino, Senior Marketing Manager for the Aces, about his role in the Northern Nevada community as a coach at Hug High School...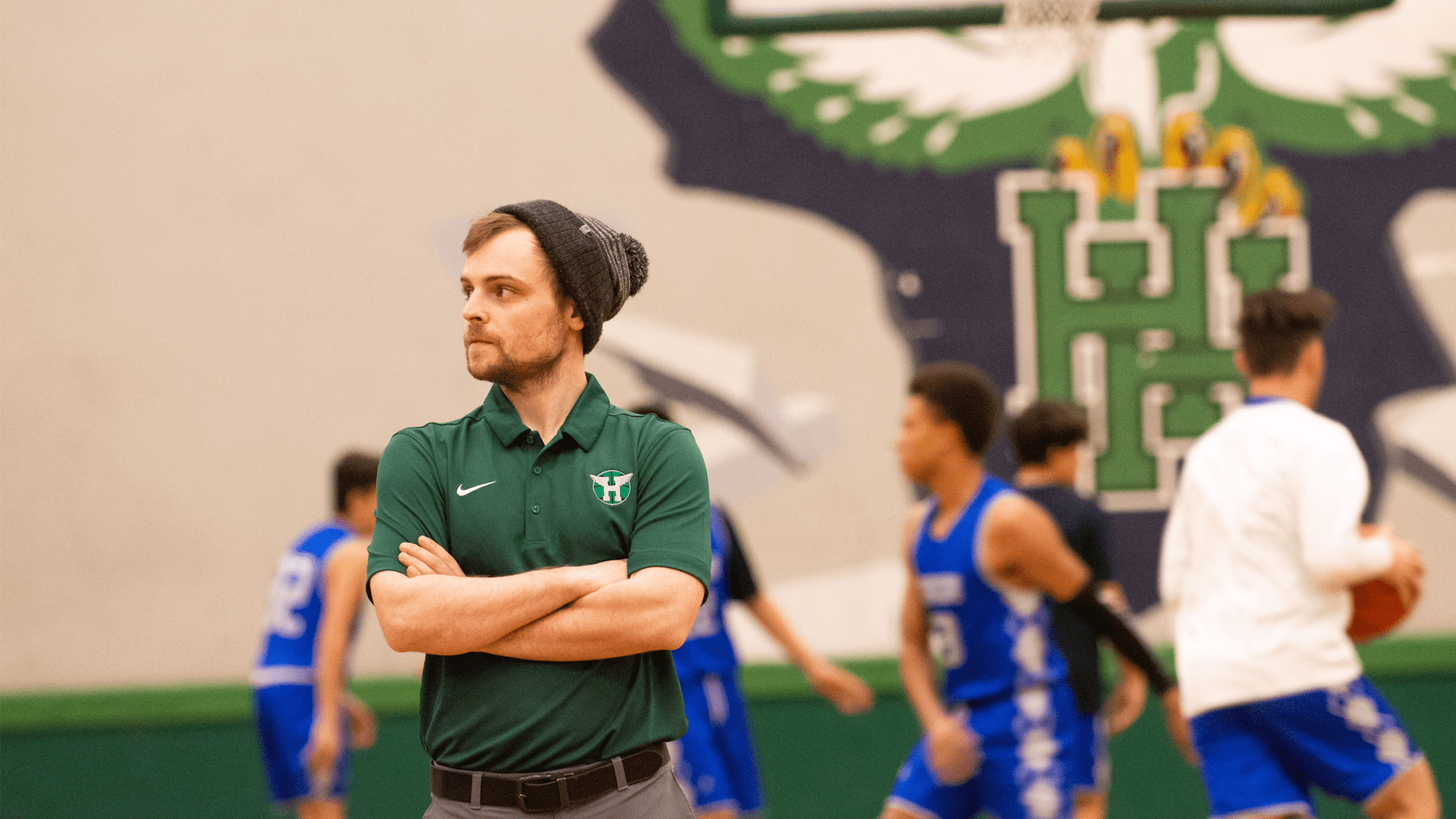 Q: What is your role at Hug High School? Assistant Coach - Freshman Boys. Q: How long have you been involved with them? This was my first season with the program! Q: How have you balanced working in the front office with you coaching duties? We would practice 6 days
Our Staff in the Community: Doug Raftery
We interviewed Doug Raftery, former Director of Corporate Sponsorships for the Aces and current Reno 1868 FC General Manager, about his role in the Northern Nevada community as a coach at the University of Nevada, Reno...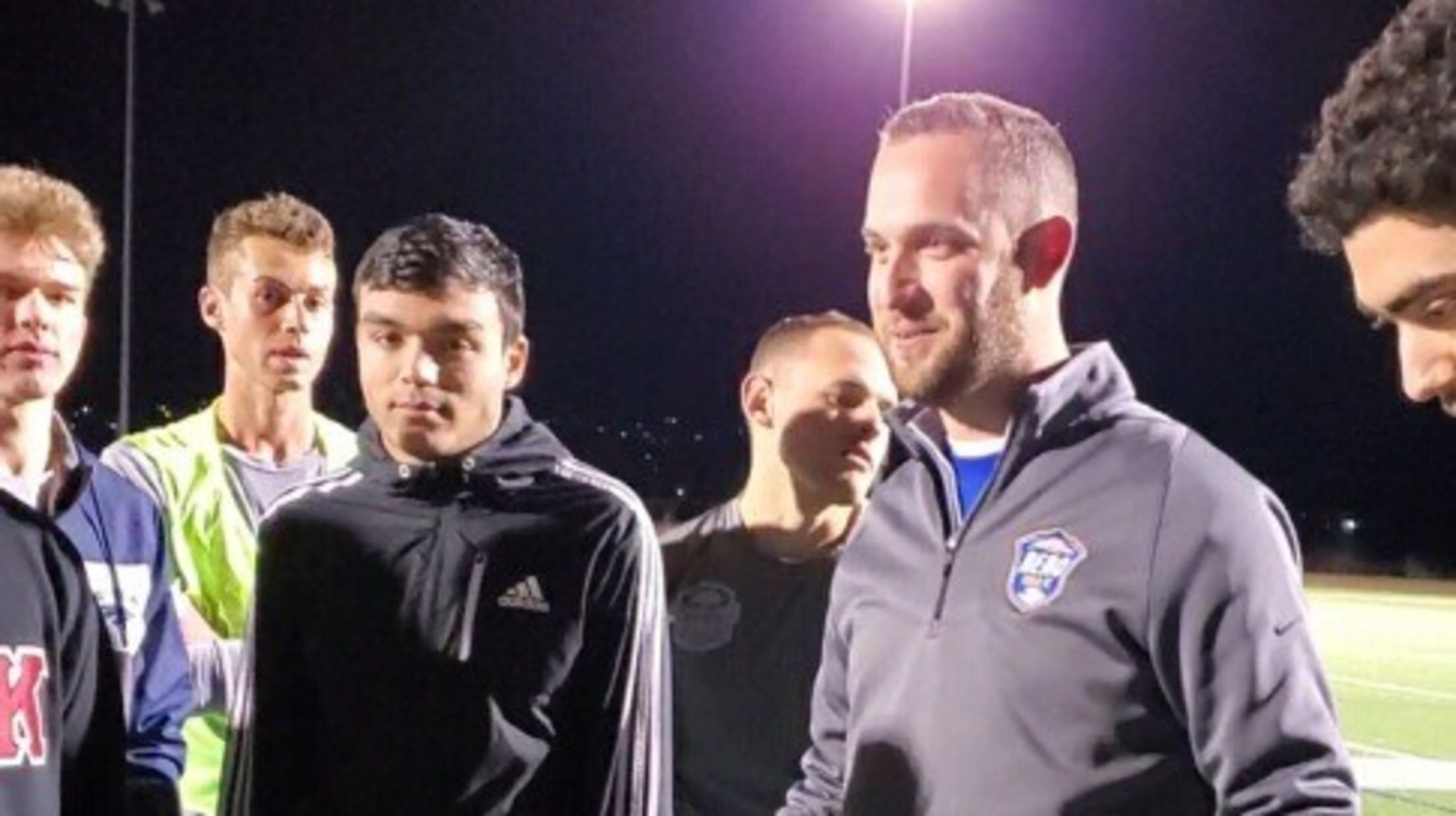 Q: What is your role at the University of Nevada, Reno? Head Coach, Reno Men's Club Soccer. Q: How long have you been involved with them? Last fall was my first semester with the team! Q: How have you balanced working in the front office with you coaching duties? We
Alysa Bajenaru, Wife of Aces Pitching Coach, Assists Minor League Families During COVID-19
When people think of baseball salaries, they first think of the big-money contracts. However, money in the minors isn't as glamorous as those Major League contracts...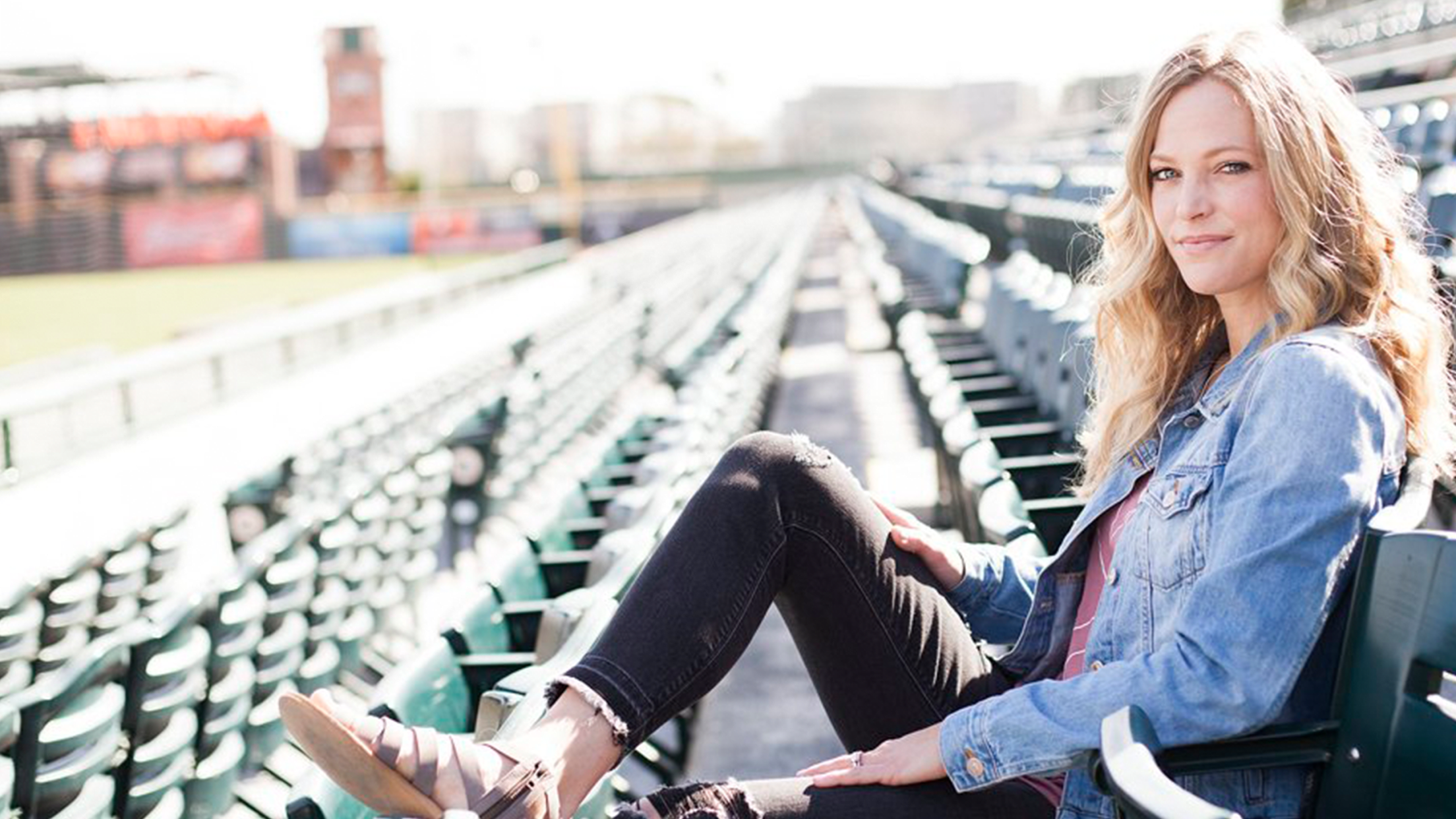 When COVID-19 shut down Spring Training, many Minor League Baseball players weren't sure what their next move was going to be. Do they stay in Arizona or Florida? Do they go back home? Their second worry was how they were going to provide for their families while the entire sports