Hospitality & Picnic Areas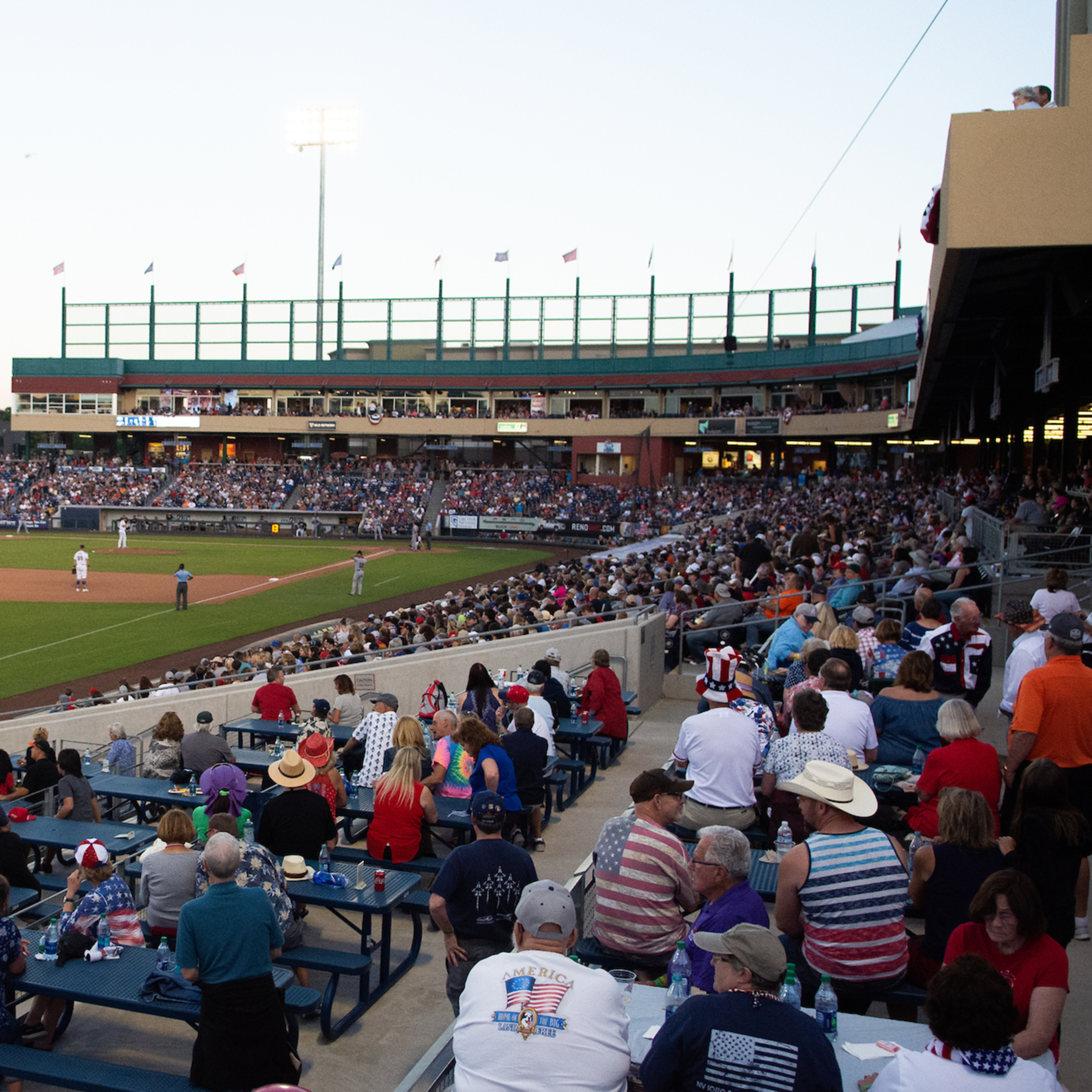 The perfect place to entertain your big summer party! This area is located right next to the left field foul pole and has exclusive picnic-style seating that all of your guests will enjoy. With the most affordable beer options in the stadium.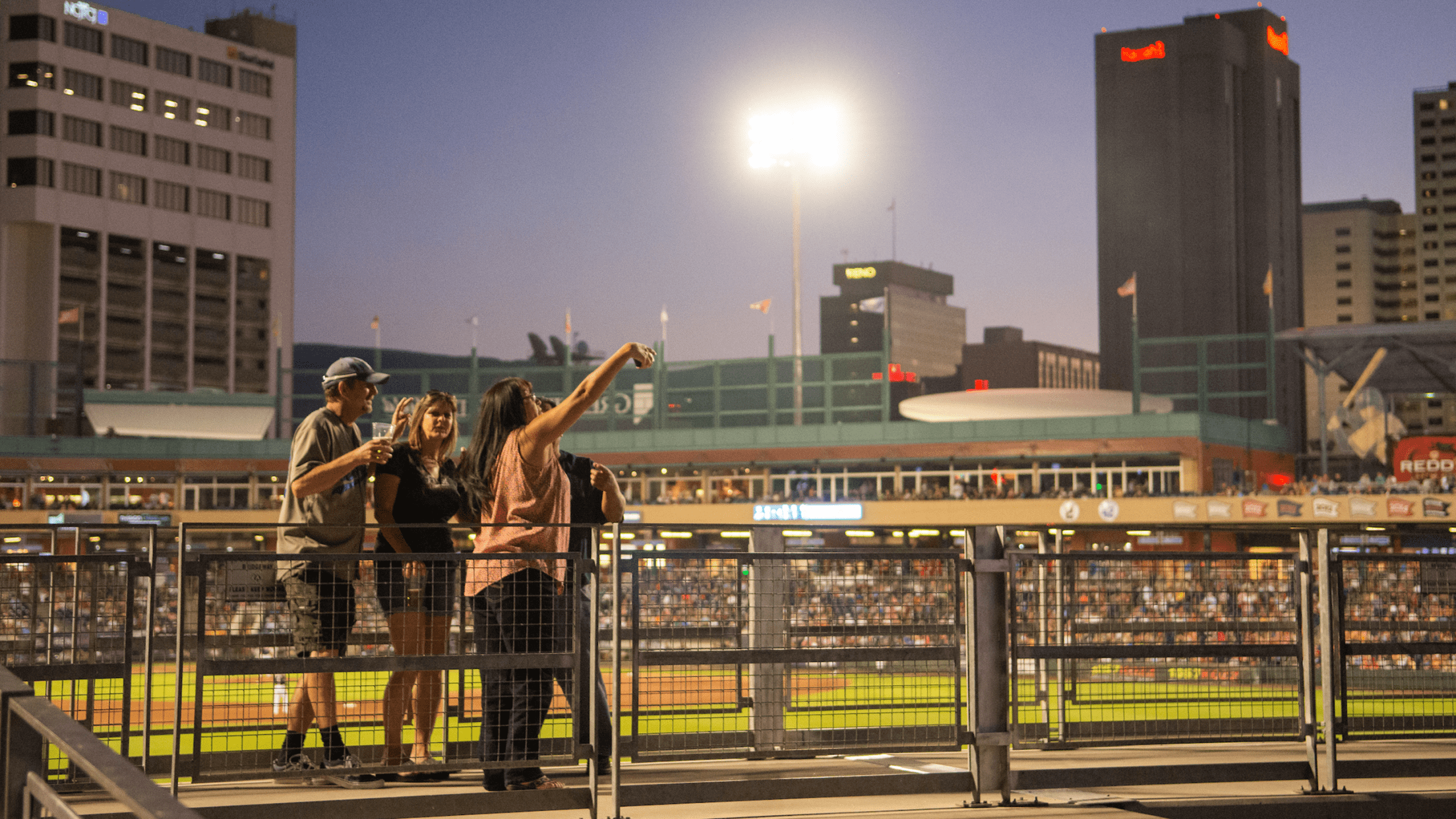 Sierra Neurosurgery Group Deck
The perfect space to host a private party! This exclusive seating option in center field is perfect for groups of any age. Located next to the Circus Circus Kids Zone & Evergreen Carpet Care Family Berm, you will be able to enjoy the game and keep an eye on your kids!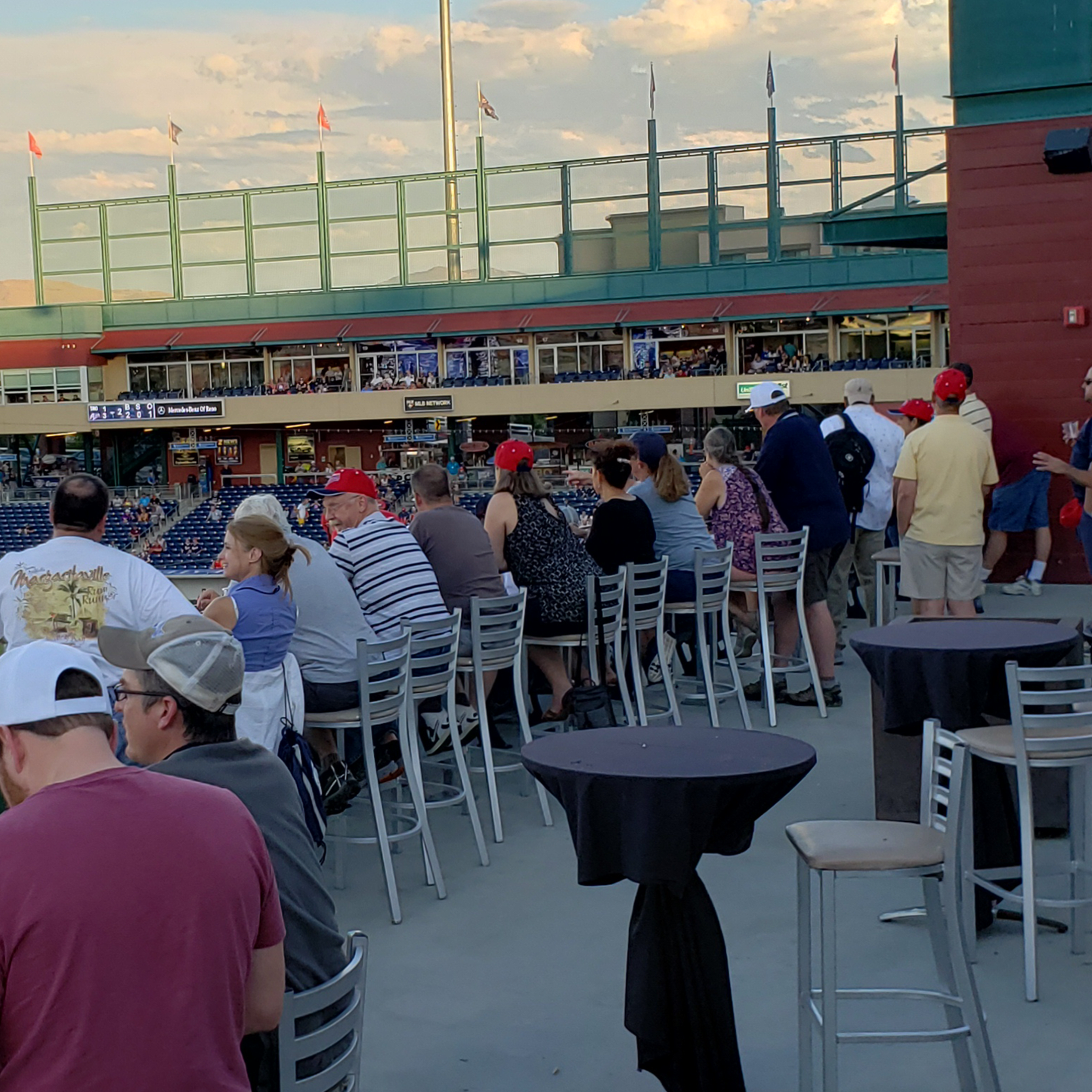 Bugsy's Sports Bar & Overlook
A luxury seating area, located on the second level of the stadium features padded seating and spacious areas to mix and mingle. The Bugsy's Sports Bar & Overlook is the best place to entertain a large group of top clients and employees or impress your family & friends.
Submit Your Group
Want more info regarding our hospitality & picnic areas? Submit your group below and one of our representatives will reach out to discuss what best suits your group!
Place Deposit
Ready to place your deposit and secure your night of fun at Greater Nevada Field? Just click below! Following your deposit, one of our representatives will be in contact to discuss next steps.