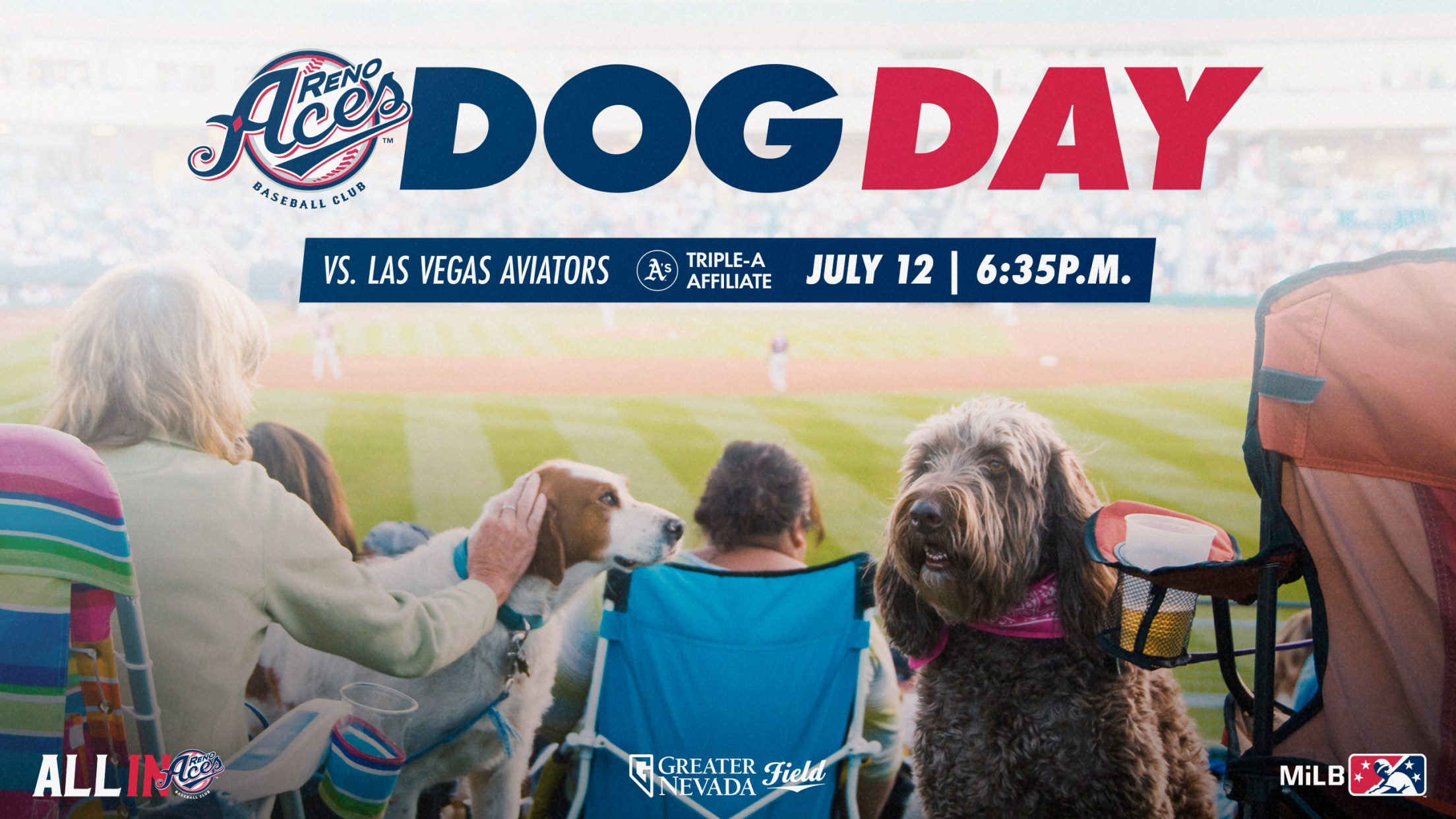 Dog Days at Greater Nevada Field
Grab your furry friend and head down to Greater Nevada Field for our next Dog Day! Dog Days are the first Monday of every month. Remaining game dates:
July 12 (6:35pm first pitch)
August 9 (6:35pm first pitch)
September 6 (1:05pm first pitch)
Dog Day Rules & Regulations
Vaccination Requirements – we follow Washoe County guidelines and rules for dogs in public areas. All dogs must have their rabies vaccination and be able to prove it, whether by bringing them on gameday printed, screenshotted, or we can allow for vet bills. In compliance with those laws, we also ask all dogs four months & older to be licensed with the Washoe County Regional Animal Services. Those tags should be on your dogs' collar already if they are licensed.
Dogs are welcome to stay throughout the entirety of the game!
Fans who bring their dog to the park are asked to sit on the Family Berm, so please buy our "GRASS" seats when purchasing tickets for a dog day online.
There is no paperwork required to be completed prior to the game in order to bring your pup
We recommend to dog owners to bring their own poop bags (just in case) and any treats (for dogs) you may need – water is provided on the Family Berm in buckets.