Akron Clipped by Reading in Ninth, 3-2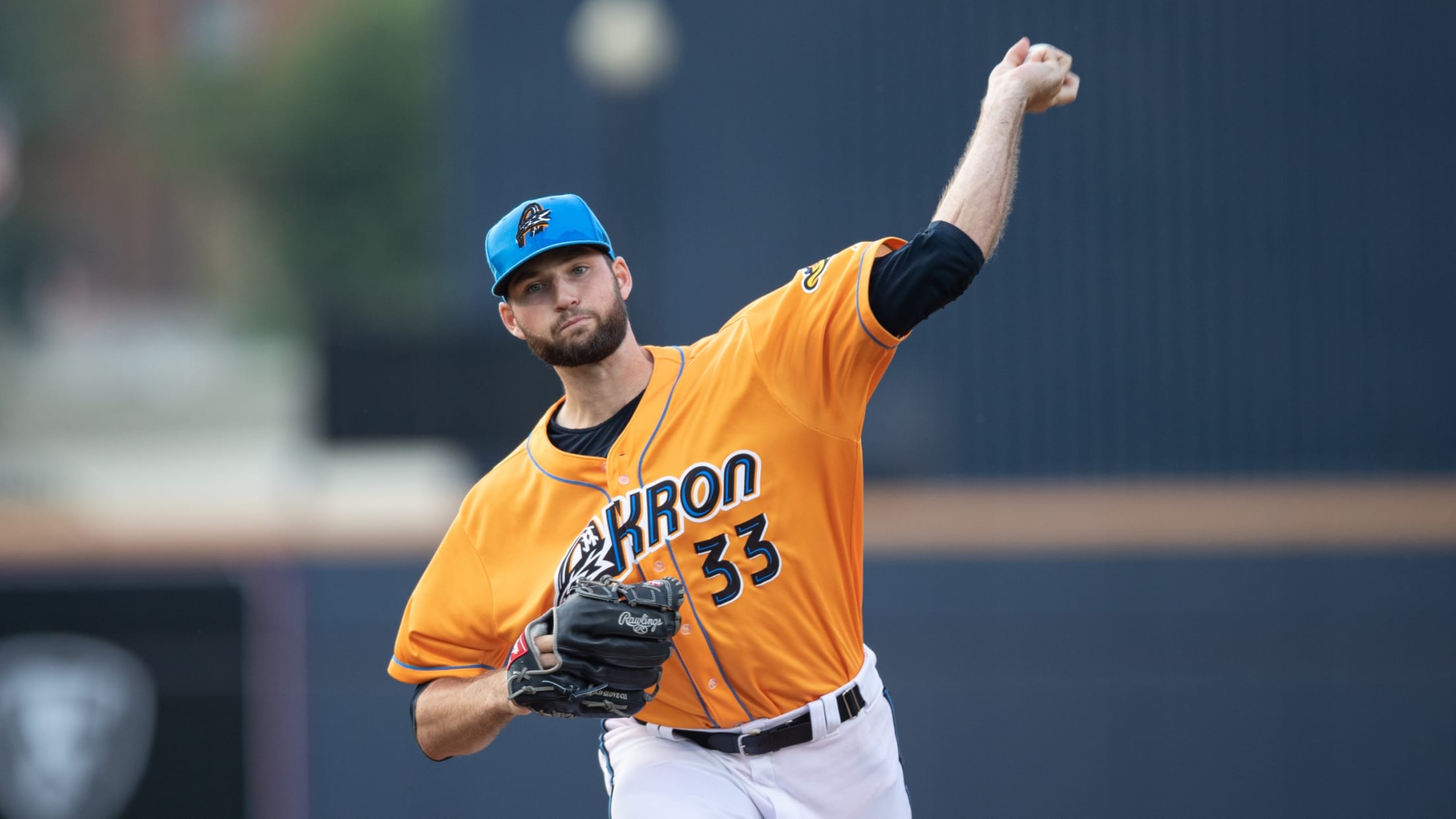 Sam Hentges pitched six innings, surrendering only one earned run and striking out seven in Akron's 2-1 win in New Hampshire (David Monseur)
RubberDucks Game RecapFightin Phils (32-24) 3 RubberDucks (30-28) 2WP: Addison Russ (1-3) LP: Anthony Gose (0-1) Save: noneSummaryThe Akron RubberDucks fought back from two separate one-run deficits, but that was not enough as the Reading Fightin Phils regained the lead for good in the top of the ninth inning to
RubberDucks Game Recap
Fightin Phils (32-24) 3 RubberDucks (30-28) 2
WP: Addison Russ (1-3) LP: Anthony Gose (0-1) Save: none

Summary
The Akron RubberDucks fought back from two separate one-run deficits, but that was not enough as the Reading Fightin Phils regained the lead for good in the top of the ninth inning to knock off the Ducks 3-2 Thursday night at Canal Park.
Turning Point
Josh Stephen put the Fightin Phils up 3-2 with his bases loaded, top of the ninth infield single off Akron reliever Jared Robinson. That RBI single gave Reading their third and final one-run lead of the game as Akron was unable to battle back in the bottom of the ninth.
Mound Presence
Akron starter Sam Hentges was solid for the RubberDucks, giving up two earned runs through six and two-thirds innings on work. Though Hentges couldn't earn the win, he only allowed two runs on six hits and struck out five Reading batters, lowering his ERA to 4.35, his lowest mark of the season. The Akron bullpen struggled in the later innings, allowing three hits and a walk which was just enough for Reading to push across the winning run, 3-2.
Duck Tales
Nellie Rodríguez evened the score for the RubberDucks in the fourth inning with a solo home run just beyond the wall in left-center field, tying the score at 1-1. Ernie Clement's hustle in the bottom of the eighth inning tied up the ballgame for the RubberDucks at 2-2 when the Akron shortstop led off the inning with a double to left field and came around to score on a Ka'ai Tom RBI single. Of Akron's seven hits, five of them went for extra bases-two doubles from Ka'ai Tom, one from Alex Call , another from Ernie Clement, as well as a solo home run from Nellie Rodriguez.
Notebook
Nellie Rodriguez's solo home run in the fourth inning was his 40th career home at the double-A level with Akron … Ka'ai Tom's two doubles give him a total 22 extra-base hits on the season which moves him into a tie for 8th in the Eastern League … Time of Game: 2:52… Attendance: 5,357
On the Pond
The RubberDucks will hit the road to Altoona for a three-game series against the Curve, before returning home for a six-game homestand. The game will be broadcast on Fox Sports 1350 AM, the WARF iHeart channel, and the TuneIn Radio App. Eli Morgan (3-0, 2.20) is slated to open the series for Akron against Curve starter Sean Brady (2-4, 6.04).