America's Got Talent Finalist Preacher Lawson To Headline Comedy Night At Canal Park Friday, May 14
Fans Can Enjoy Night Of Socially-Distanced, Outdoor Family-Friendly Comedy; VIP Packages Include Upgraded On-Field Seating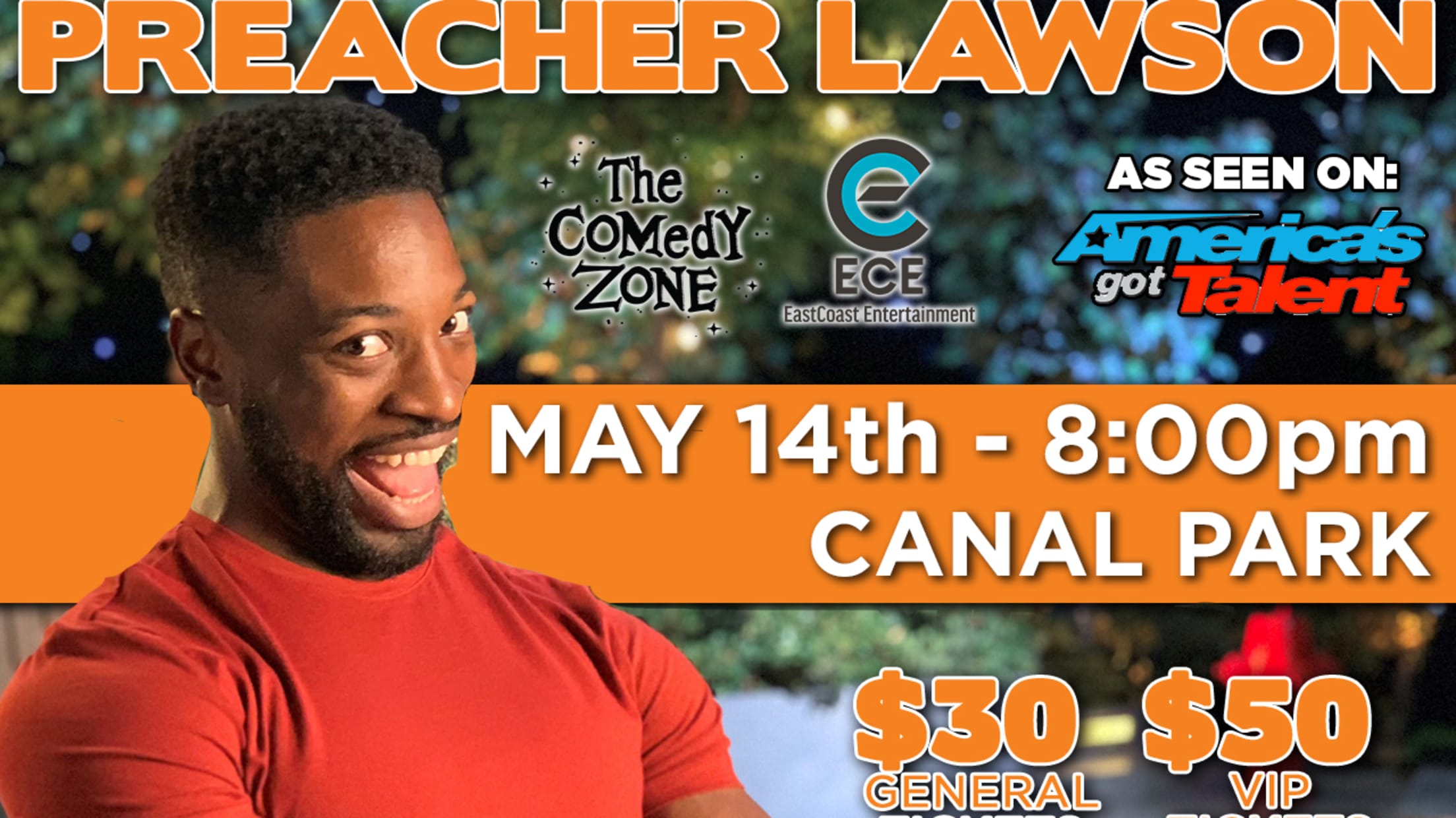 Tickets On Sale Now! (AKRON, OHIO) March 26, 2021 – Adding to an already fun-filled schedule of promotions this summer at Canal Park, the Akron RubberDucks are proud to announce a night of family-friendly comedy featuring America's Got Talent finalist, Preacher Lawson, on May 14. This one night only event
RubberDucks, Union Home Mortgage Team Up For 2021 Home Games
Partnership To Kick Off With "Union Home Mortgage Welcomes You Home" Home Opener Set For Tuesday, May 4 Featuring Magnet Schedule Giveaway And Postgame Fireworks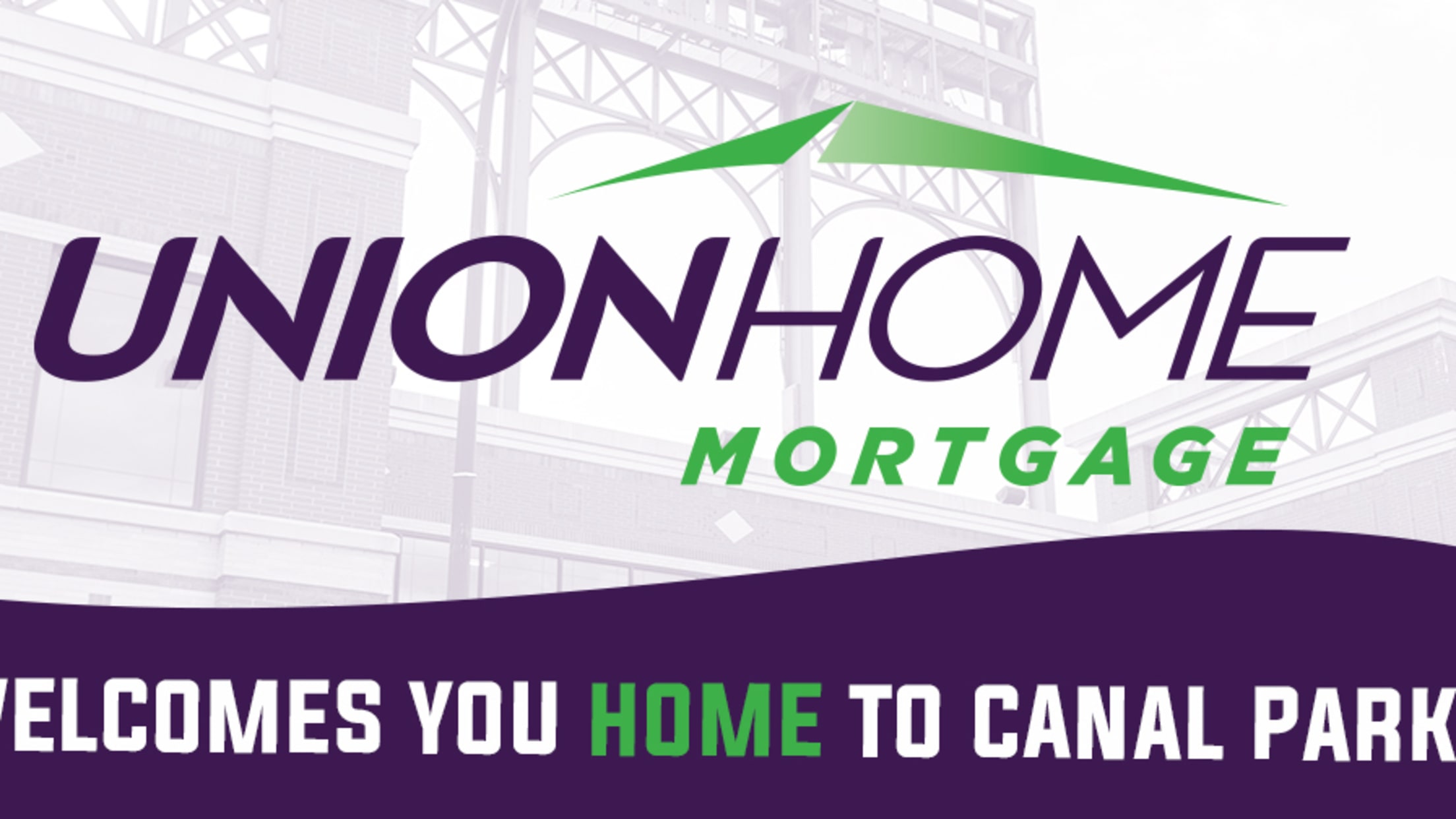 (AKRON, OHIO) May 4, 2021 – The Akron RubberDucks are proud to announce Union Home Mortgage as a partner for RubberDucks home games this season at Canal Park. Union Home Mortgage and the Akron RubberDucks are thrilled to usher in the return of Minor League Baseball to Akron together after
Akron RubberDucks Approved To Safely Host Up To 47% Capacity At Canal Park For May Home Games 
Approximately 3,600 Fans Per Game Approved For May Home Games; Additional, Previously-Unavailable Tickets For Home Opener, First Two Home Stands Now Available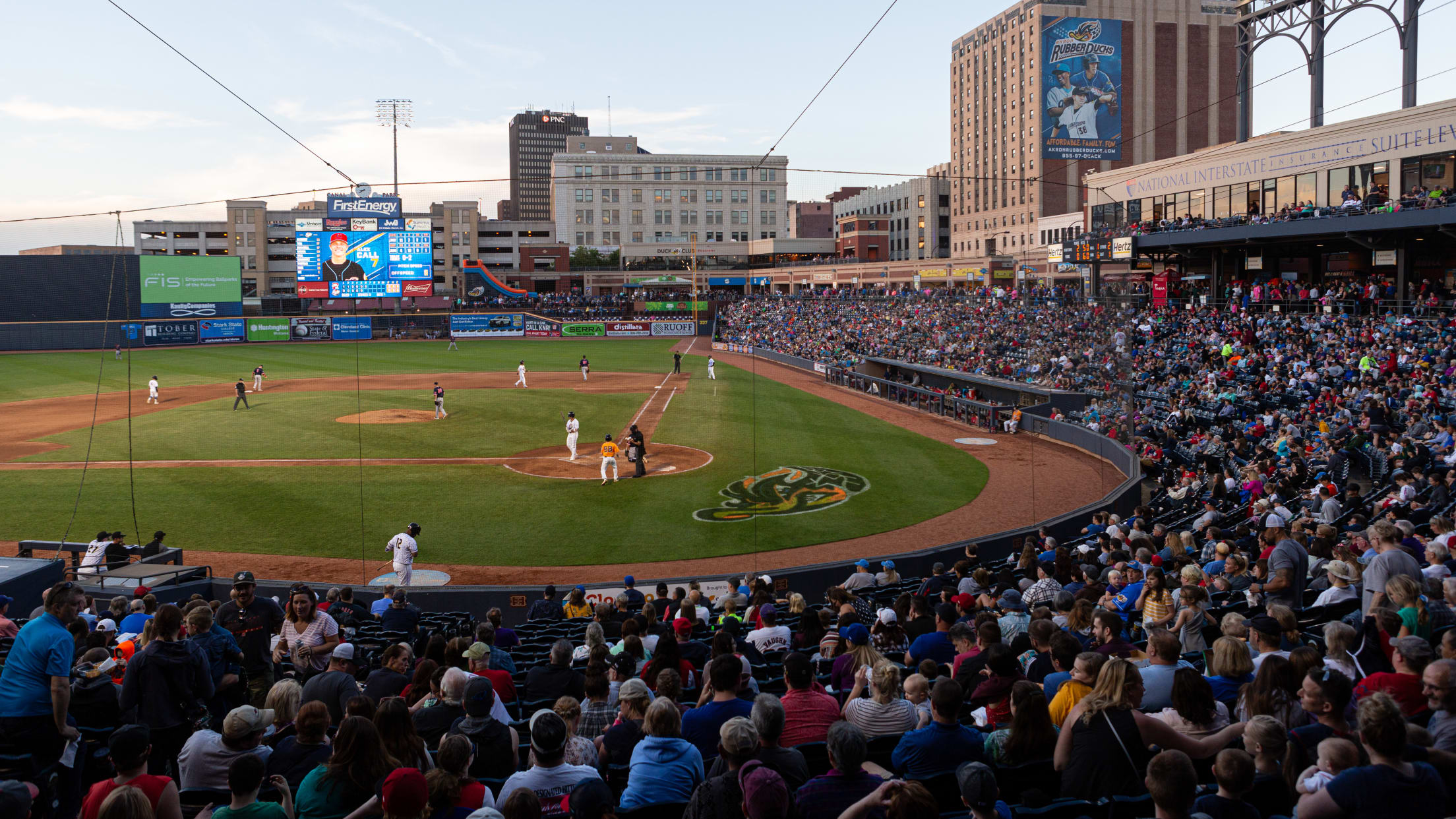 (AKRON, OHIO) April 28, 2021 – In conjunction with the Ohio Department of Health, Ohio Gov. Mike DeWine, Akron Mayor Dan Horrigan, and the Summit County Health Department, the Akron RubberDucks are thrilled to announce that their plan to host safe, socially-distanced home games during the month of May with
RubberDucks To Offer Mobile Food Ordering At Canal Park With FanFood App
Safe, Contactless Food Pickup Option Available For Fans During 2021 Season At Canal Park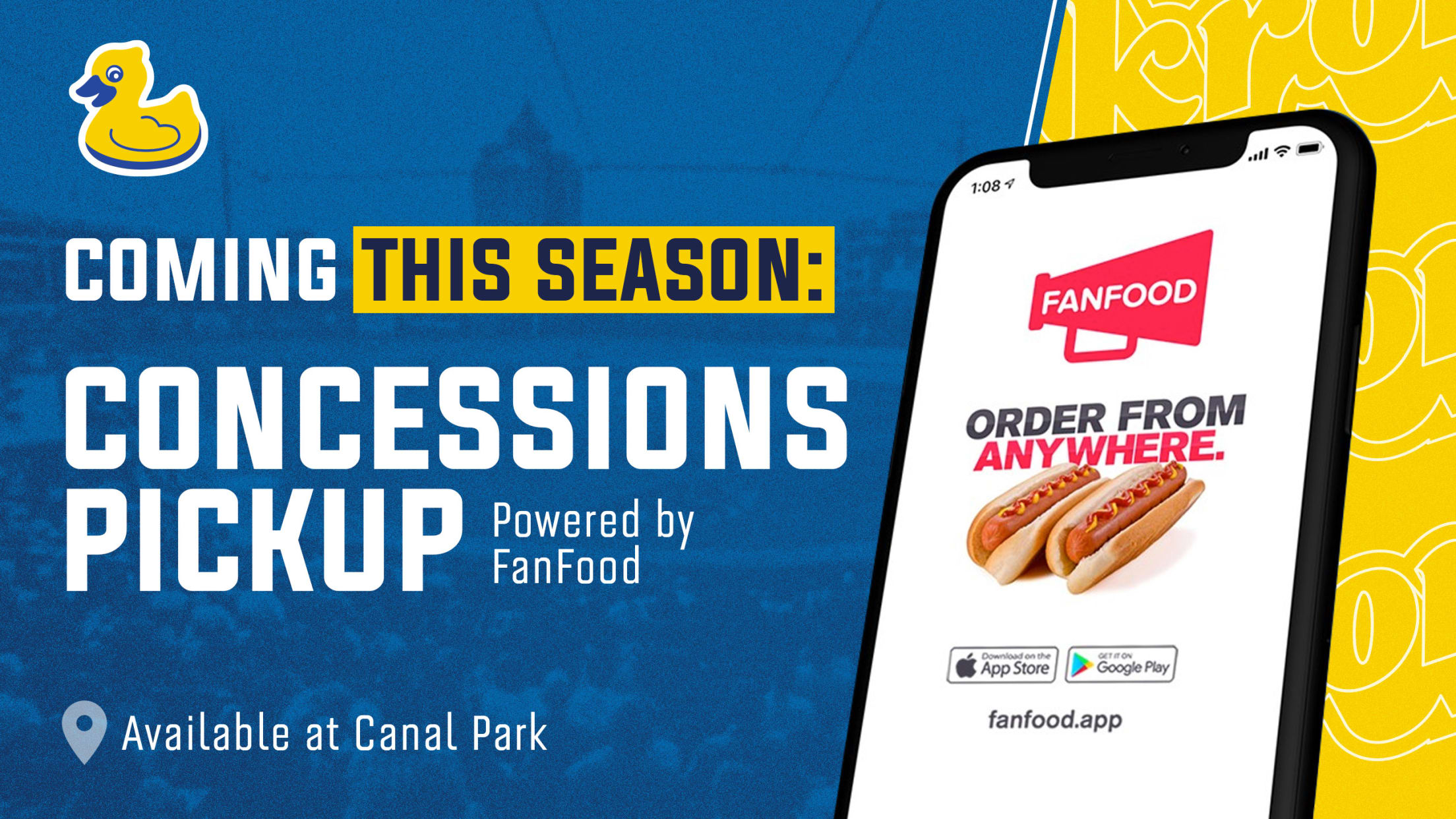 (AKRON, OHIO) April 29, 2021 – The Akron RubberDucks are proud to announce that they have partnered with FanFood to provide a contactless concessions pickup option for fans at Canal Park during the 2021 season. FanFood is a mobile technology platform that provides in-venue food and beverage ordering via an
RubberDucks Now Hiring Gameday, Food & Beverage Positions For 2021 Season
Qualified Candidates Encouraged To Apply For Important Roles This Summer At Canal Park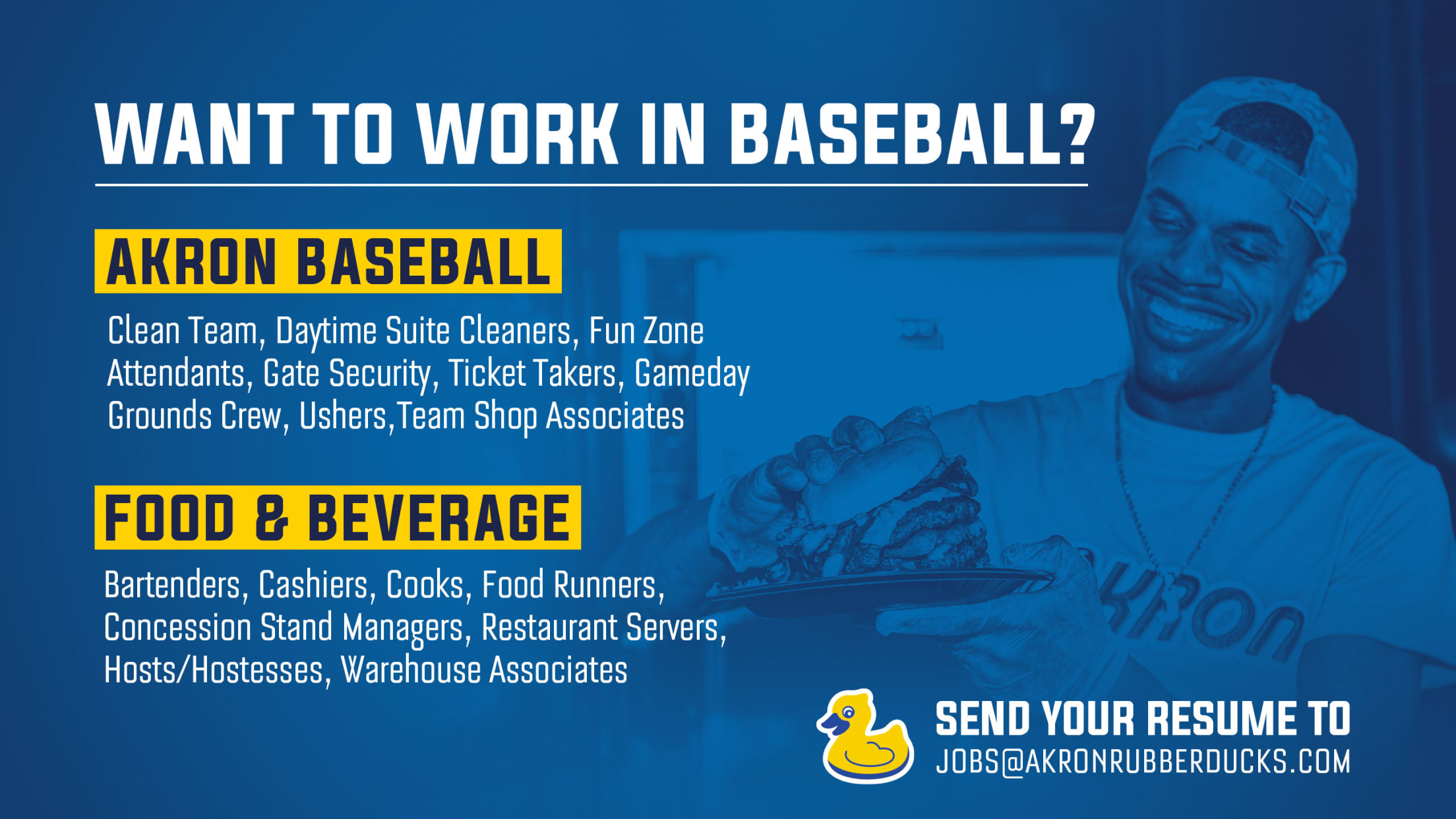 (AKRON, OHIO) March 24, 2021 – Do you or someone you know want to work in baseball? Then, the Akron RubberDucks might just be the place for you! The Akron RubberDucks are now hiring for multiple positions at Canal park for both Akron Baseball and Food & Beverage roles. Interested
Game Times, Promotions Schedule Announced For 2021 RubberDucks' Home Games
Theme Nights, Giveaways Highlight Return Of Baseball To Canal Park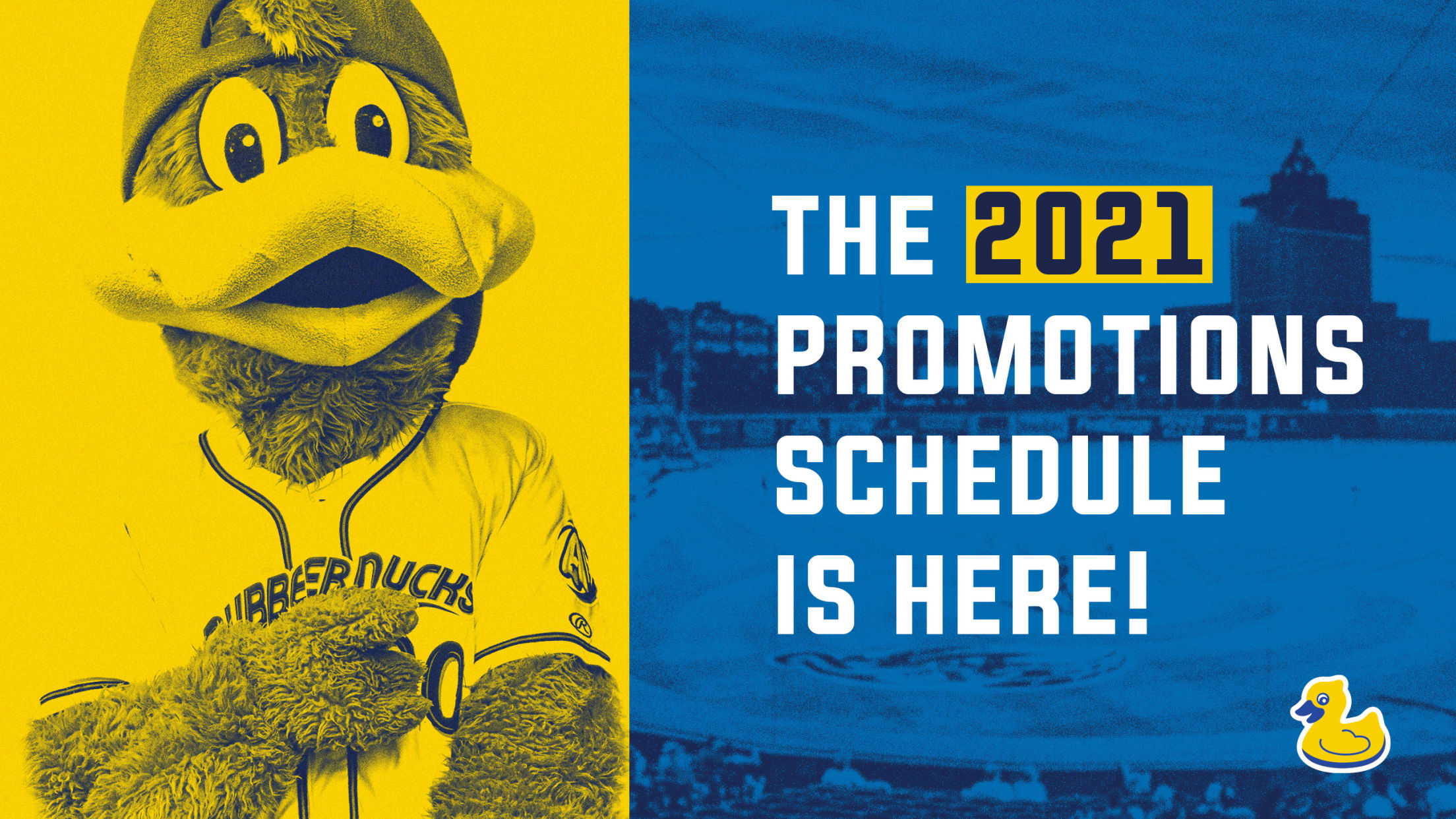 (AKRON, OHIO) March 18, 2021 – Professional baseball will finally be making its return Akron this summer, and the RubberDucks are adding to the excitement by announcing both the game times for all 60 home games and their 2021 promotional schedule. This season's promotions bring the long-awaiting arrival of celebrity
Habitat For Humanity 50/50 Raffle Winning Numbers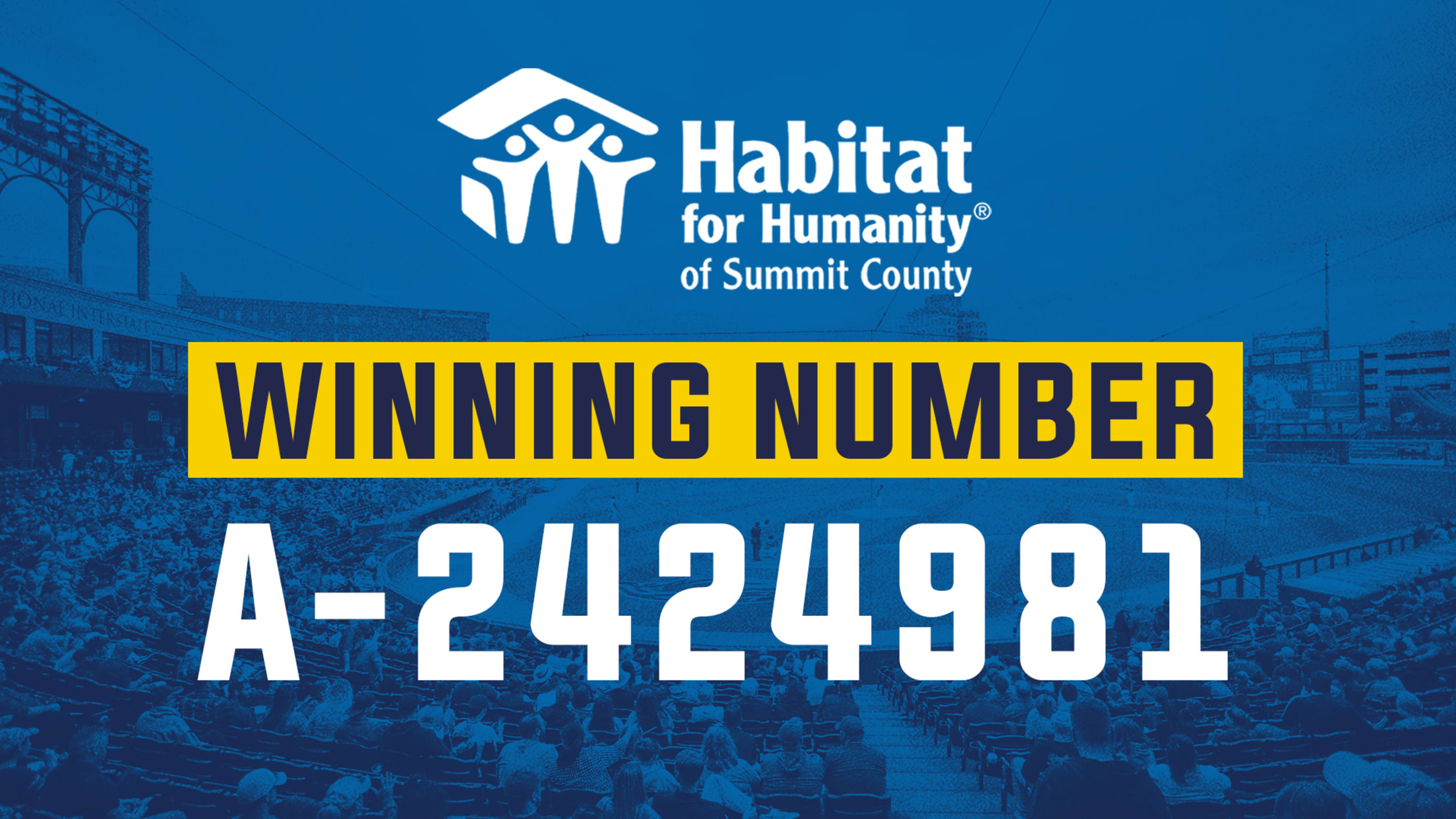 Past Winning Numbers for the Habitat For Humanity of Summit County Raffle at Canal Park:
May 8: A-2424981
May 7: A-2208669
May 6: A-1409194
May 5: A-2563807
May 4: A-1239511
SeaWolves deal RubberDucks a third straight loss, 6-4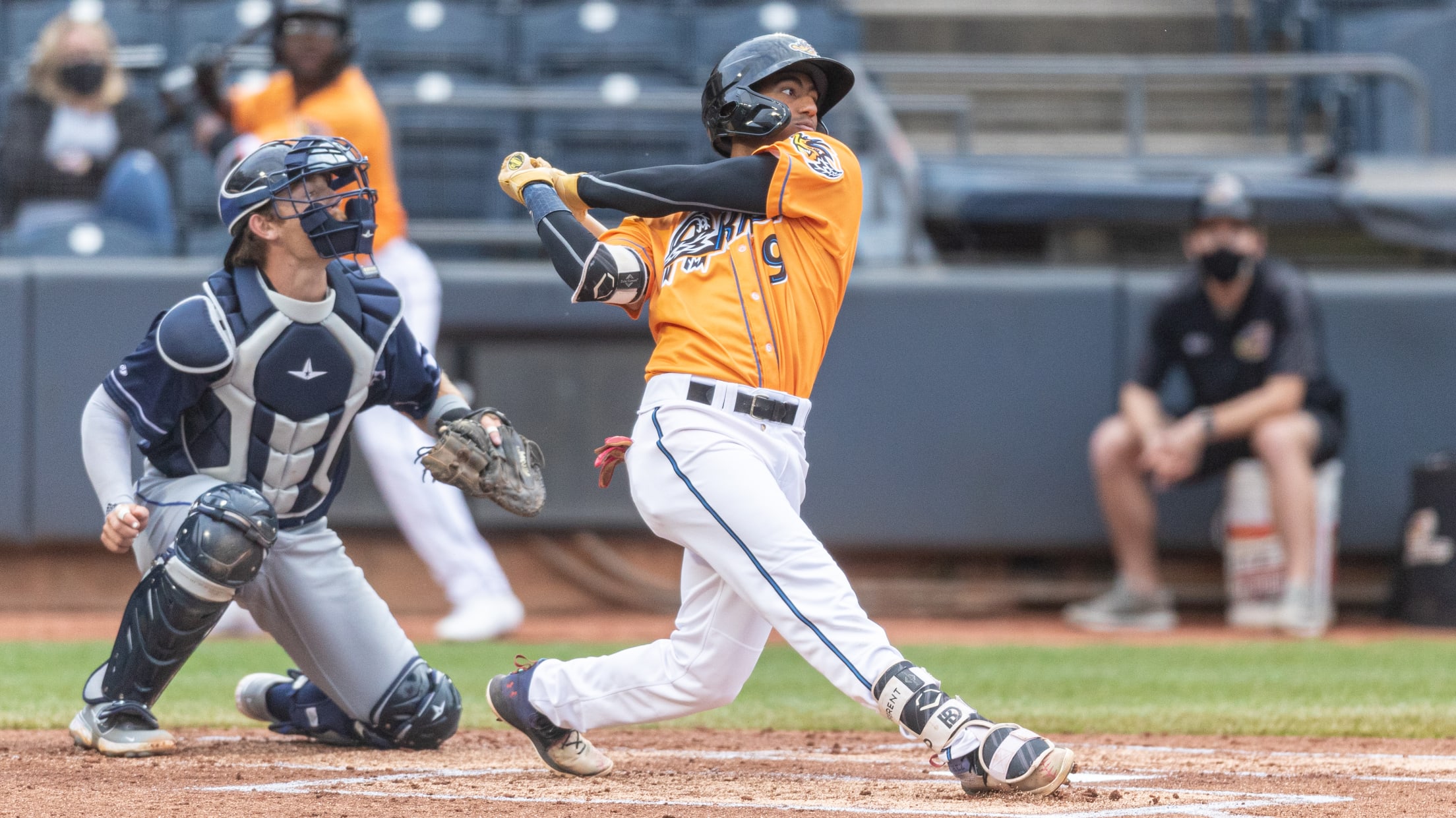 RubberDucks Game Recap Erie SeaWolves (7-3) 6, Akron RubberDucks (6-3) 4 WP: Angel DeJesus (1-0) LP: Thomas Ponticelli (1-1) S: Henry Martinez (1) Summary The Erie SeaWolves broke a 3-3 tie with a three-run sixth inning and held on for a 6-4 victory, handing the RubberDucks their third straight loss
RubberDucks rally falls short in Erie, 6-4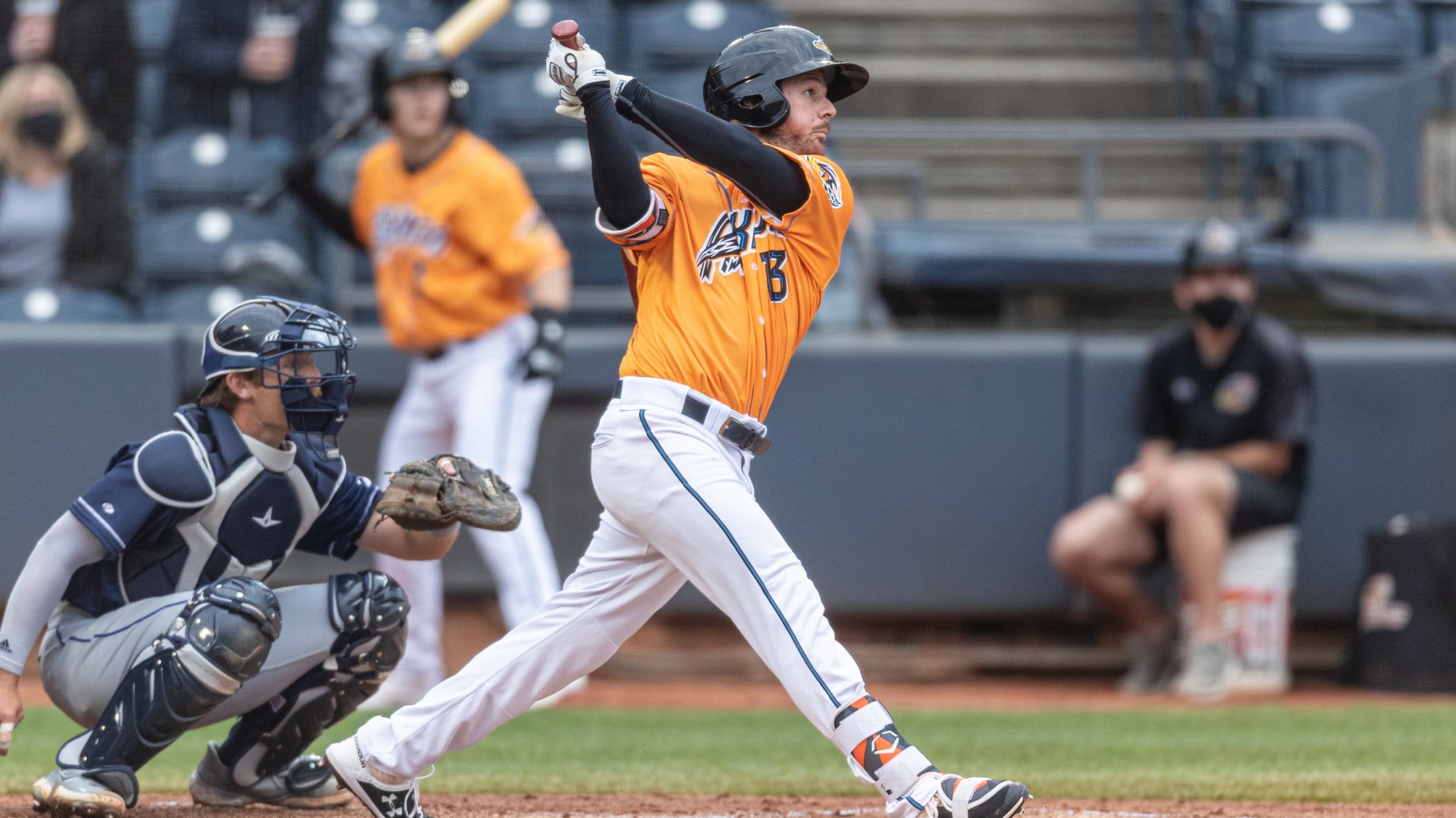 RubberDucks Game Recap: Erie SeaWolves (6-3) 6, Akron RubberDucks (6-2) 4 WP: A.J. Ladwig (1-1) LP: Tanner Tully (1-1) S: Gerson Moreno (1) Summary After falling behind 6-0, the Akron RubberDucks got scoreless relief by their bullpen, plus an RBI double by Alex Call and three-run home run by Trenton
RubberDucks' perfect start ends with 4-0 loss in Erie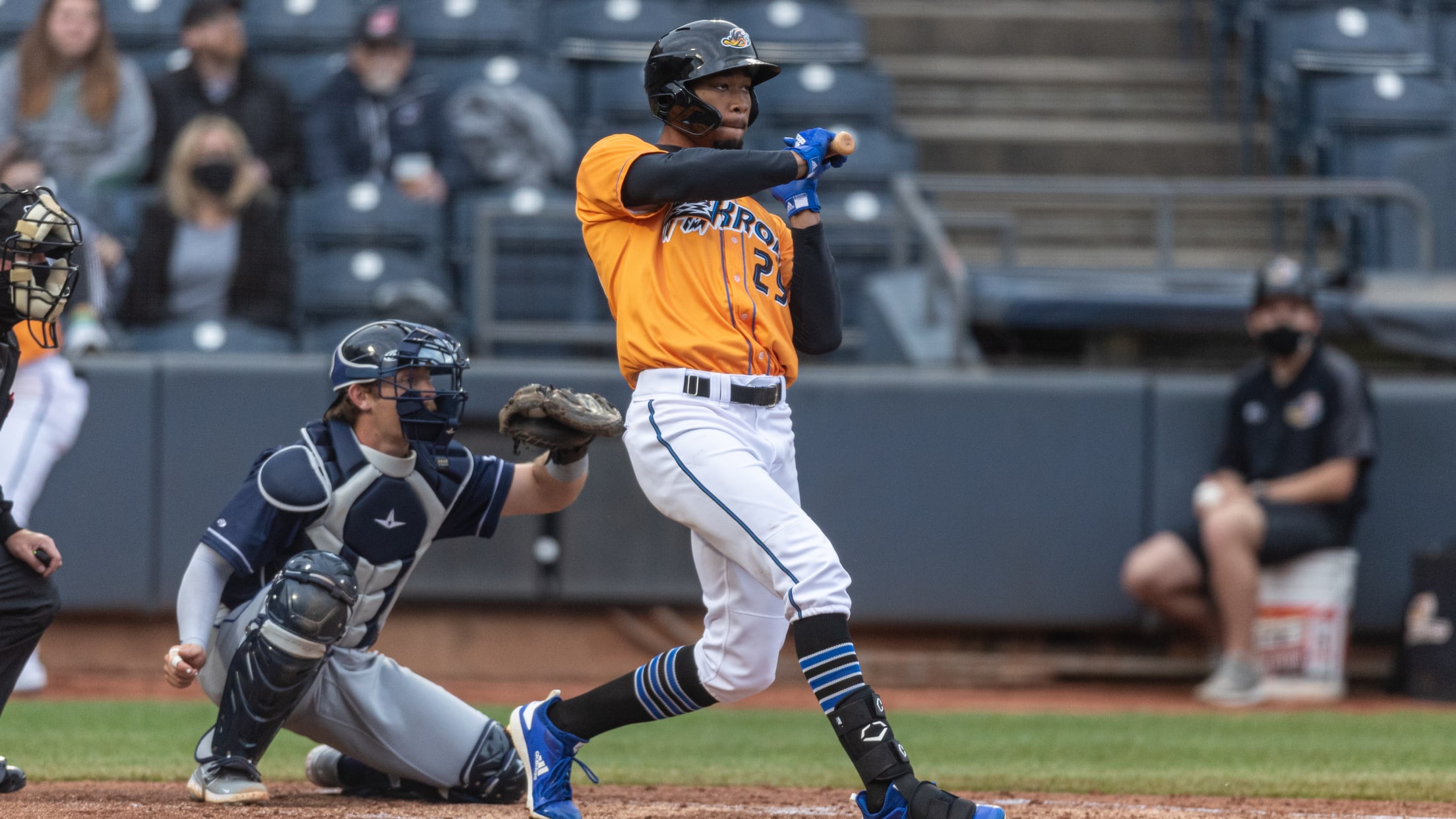 Summary Erie right-hander Elvin Rodriguez pitched five perfect innings, and SeaWolves pitching retired the first 18 RubberDucks batters on the way to a two-hit shutout that ended Akron's perfect start to the season in a 4-0 SeaWolves win in the second game of a six-game series at UPMC Park Wednesday
RubberDucks win 5-0 in Erie, become first Akron team to go 6-0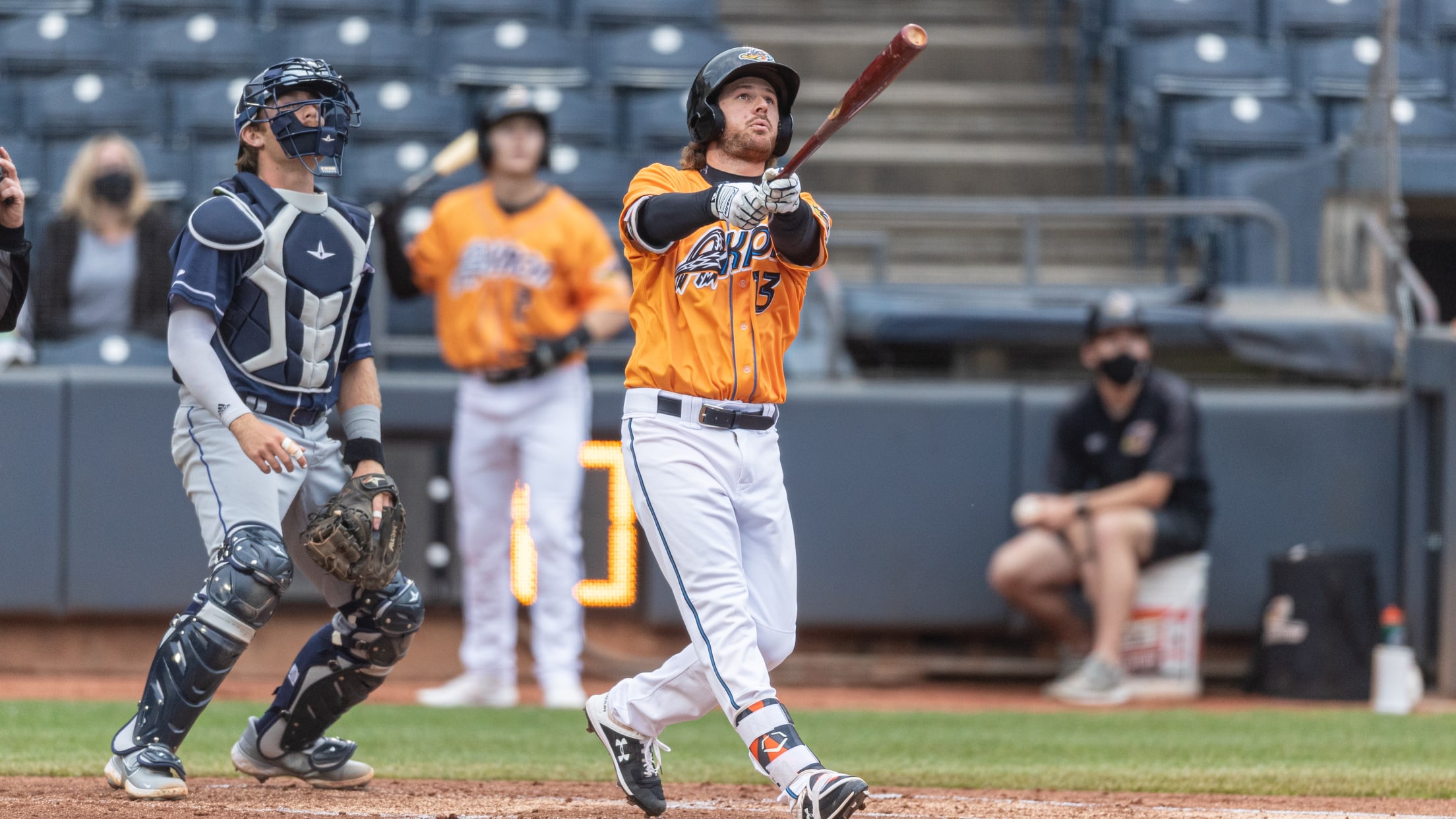 Summary Three Akron RubberDucks pitchers combined for a six-hit shutout of the Erie SeaWolves in a 5-0 victory, achieving the club's first 6-0 start since moving to Akron before the 1997 season. Consecutive swings in the third inning – a two-run single by center fielder Alex Call and a three-run
Indians Announce RubberDucks' Preliminary 2021 Roster
Top Tribe Prospects Tyler Freeman, Bo Naylor will open the year in Akron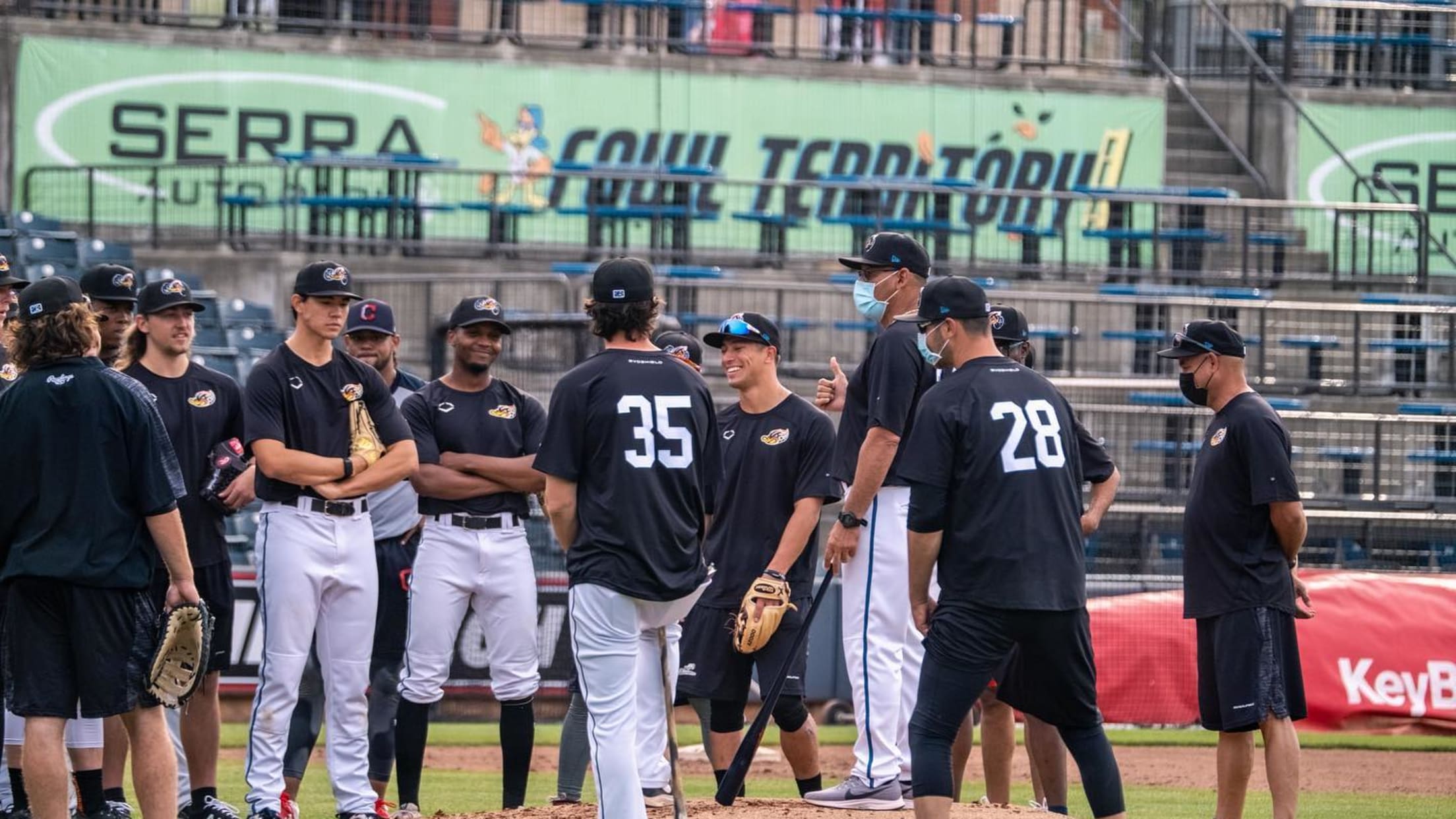 (AKRON, OHIO) May 3, 2021 – The Akron RubberDucks, Double-A affiliate of the Cleveland Indians, will feature two of the major league club's top five prospects, according to MLB.com, when they open the 2021 season at Canal Park on Tuesday. Shortstop Tyler Freeman (No. 2) and catcher Bo Naylor (No.
Cleveland Indians Announce Ducks' Field Staff For 2021
Former Canton-Akron Indian Rouglas Odor Returns To Akron For 2nd Season As RubberDucks Manager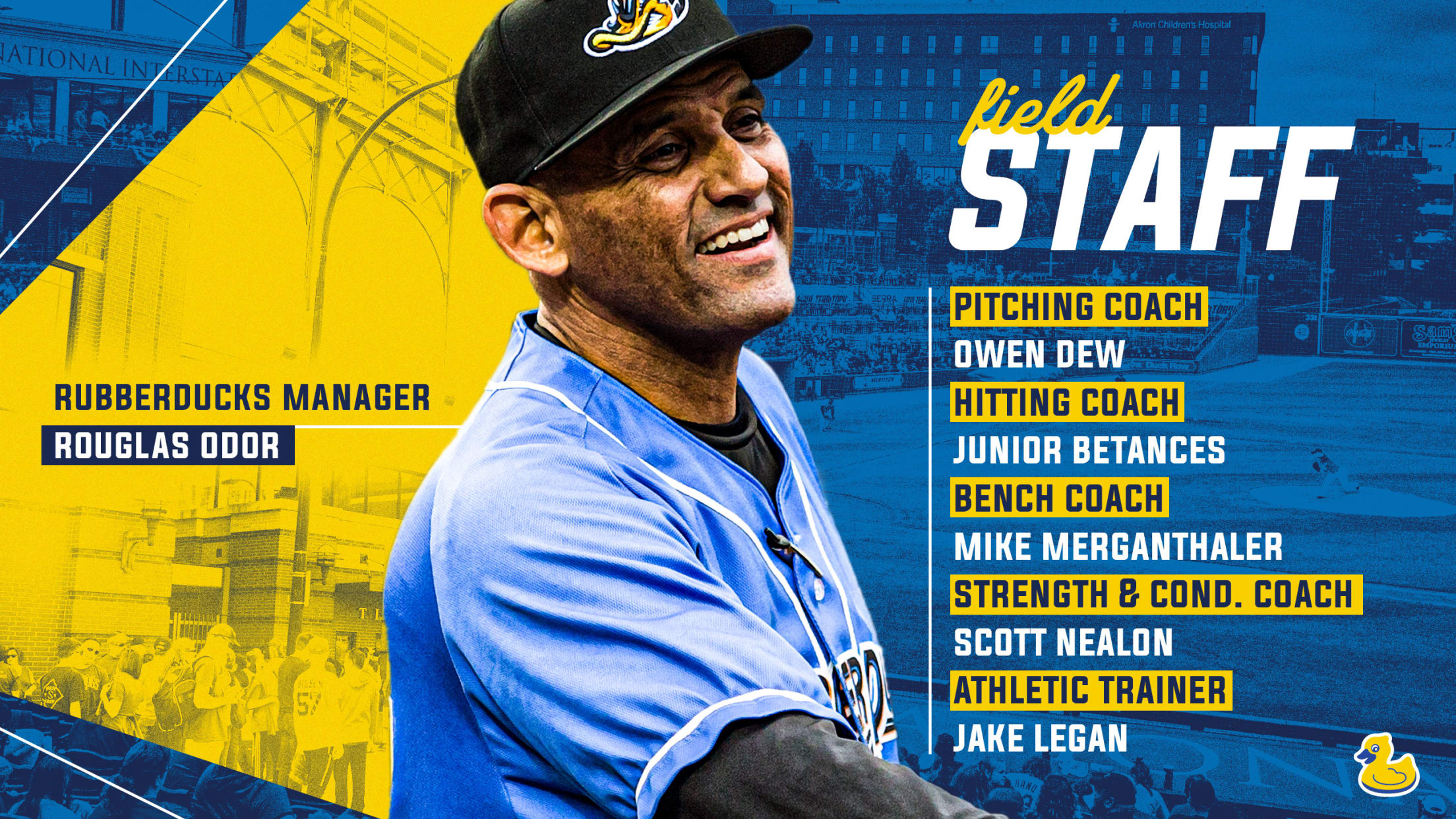 (AKRON, OHIO) February 22, 2021 – The Cleveland Indians have announced their 2021 Player Development staff assignments, bringing three familiar faces back to the dugout at Canal Park. Rouglas Odor will once again serve as Manager for the RubberDucks during the 2021 campaign, returning to the same position he held
MLB Announces 2021 Akron RubberDucks Schedule
Double-A Northeast League To Play 120-Game Season From May 4-Sept.19; RubberDucks Season, Powered By FirstEnergy, Opens At Home May 4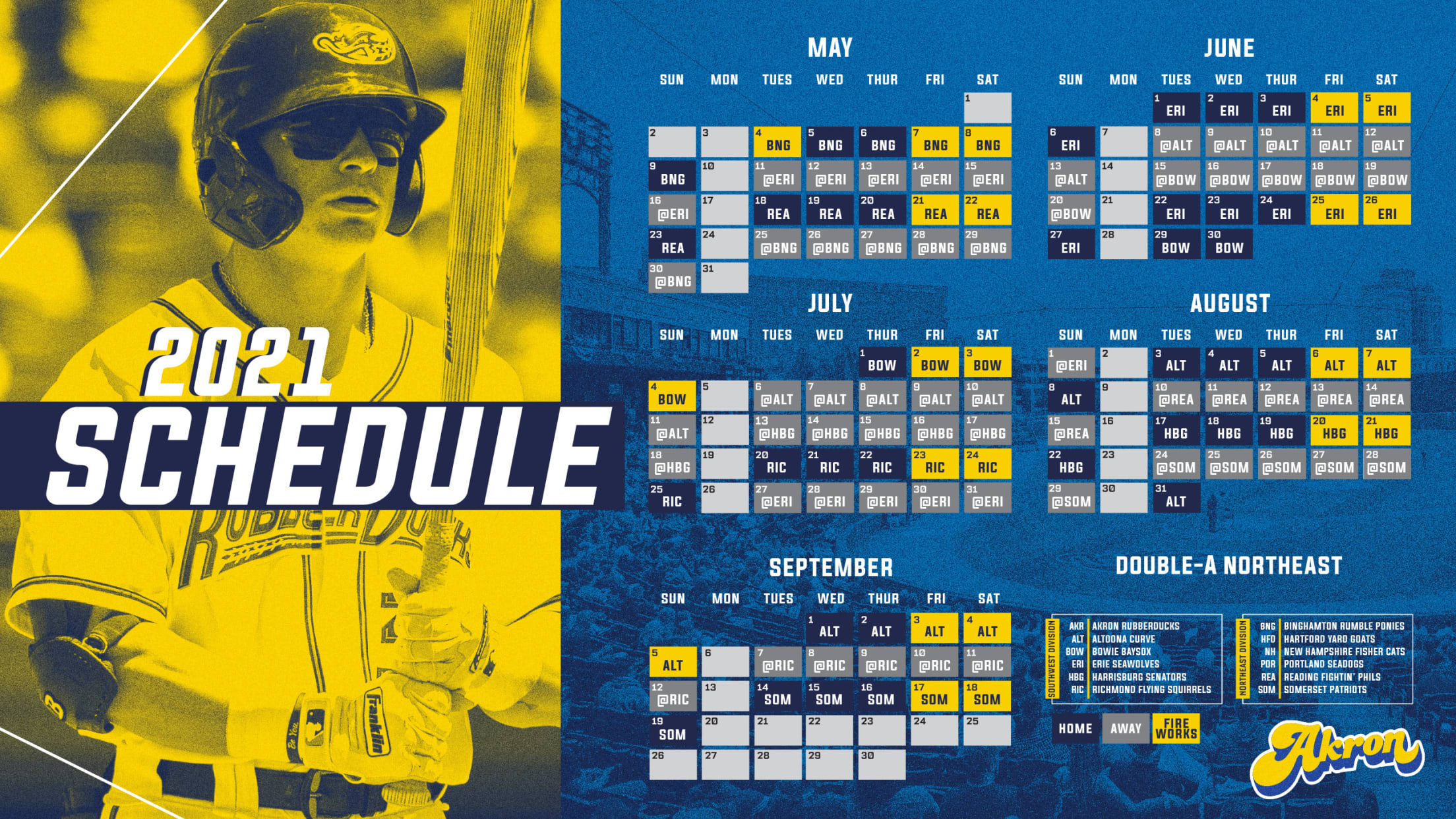 (AKRON, OHIO) February 18, 2021 – Major League Baseball has released the official schedule for all 120 teams in the Professional Development League, with start times to be announced at a later date. The RubberDucks' 2021 campaign, powered by FirstEnergy, kicks off at Canal Park on May 4 against the
Akron RubberDucks Accept Invitation To Remain Indians' Double-A Affiliate
Franchise Agrees To Player Development License, Continuing Long-Standing Professional Relationship With The Cleveland Indians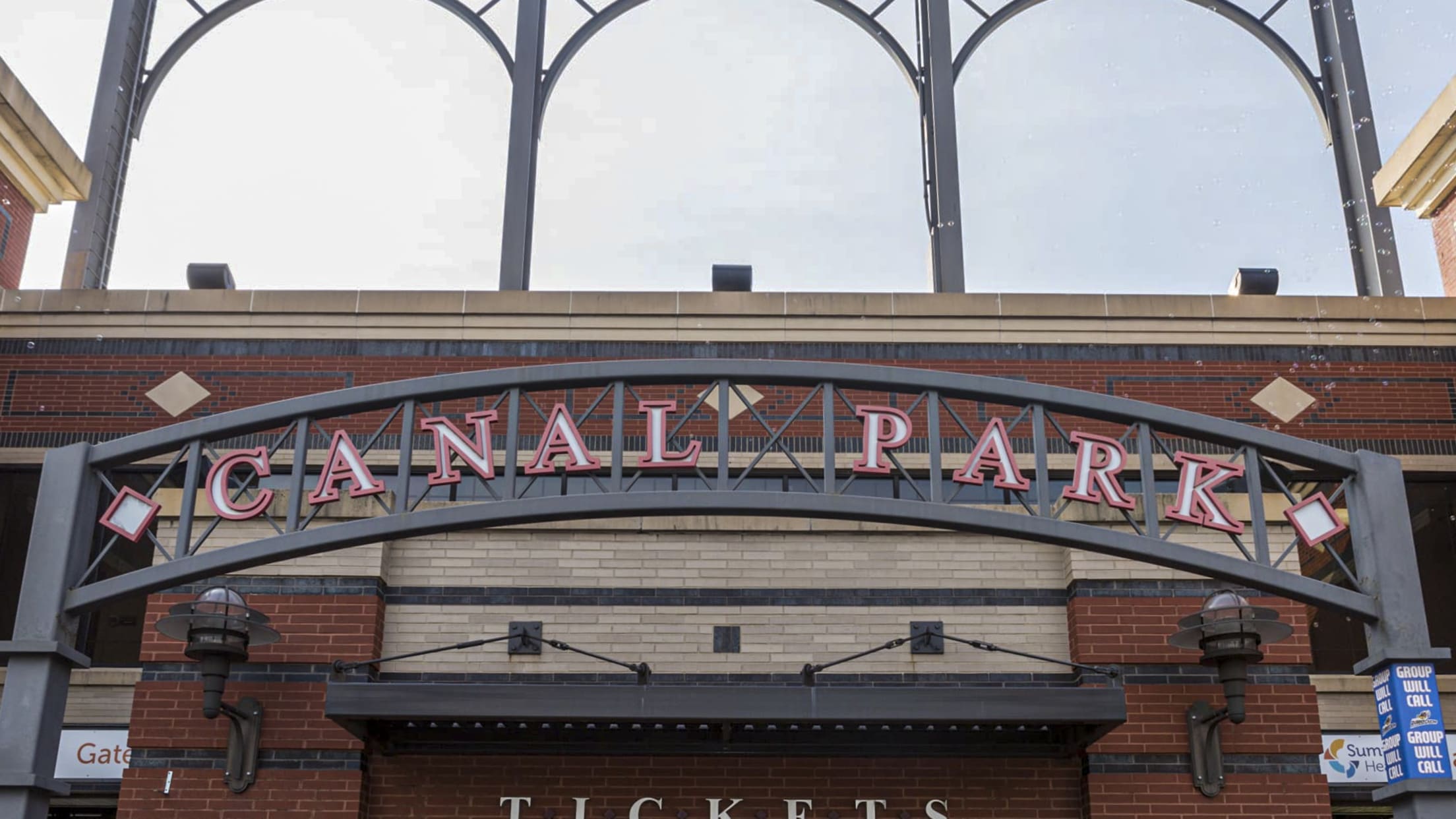 (AKRON, OHIO) February 12, 2021 – The Akron RubberDucks have officially accepted their invitation to remain the Double-A affiliate of the Cleveland Indians after signing Major League Baseball's Professional Development License (PDL). This 10-year agreement firmly anchors the RubberDucks to the city of Akron and Northeast Ohio and continues their
RubberDucks vs. Rumble Ponies May 9th Game Postponed Due To Inclement Weather Forecast
Final Game Of Series Postponed With Makeup Date TBD; Tickets Can Be Exchanged For Any RubberDucks Home Game Based On Availability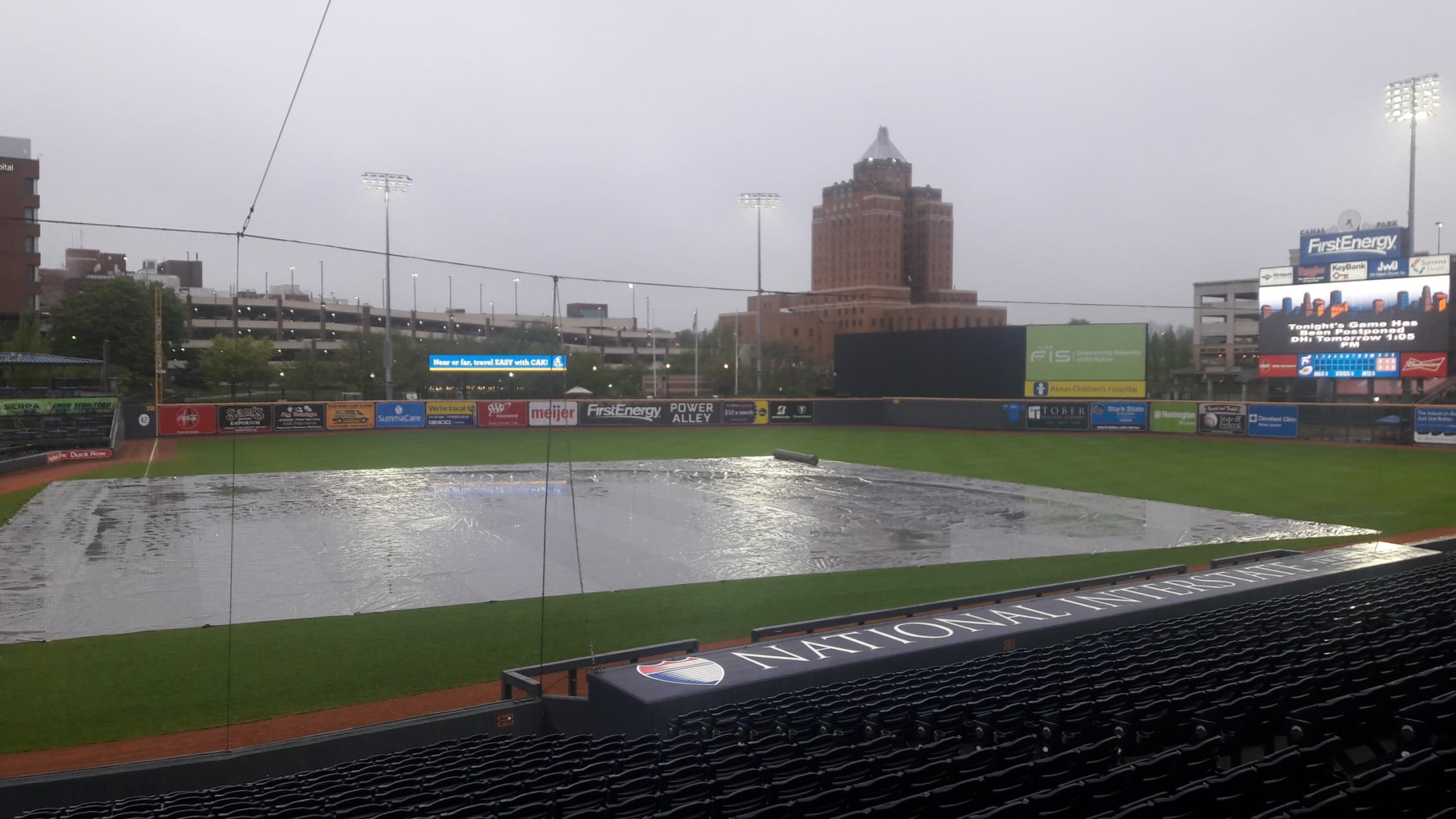 (AKRON, OHIO) May 8, 2021 – Due to the projected inclement weather forecast, the Sunday, May 9th game between the Akron RubberDucks and the Binghamton Rumble Ponies scheduled for 2:05 p.m. will be postponed. All fans who hold tickets to tomorrow's game can exchange them for a ticket to any
Akron RubberDucks Set To Host Virtual Auditions For National Anthem Performers
Fans Of All Ages Are Encouraged To Submit Video Auditions For A Chance To Perform Their Rendition At Canal Park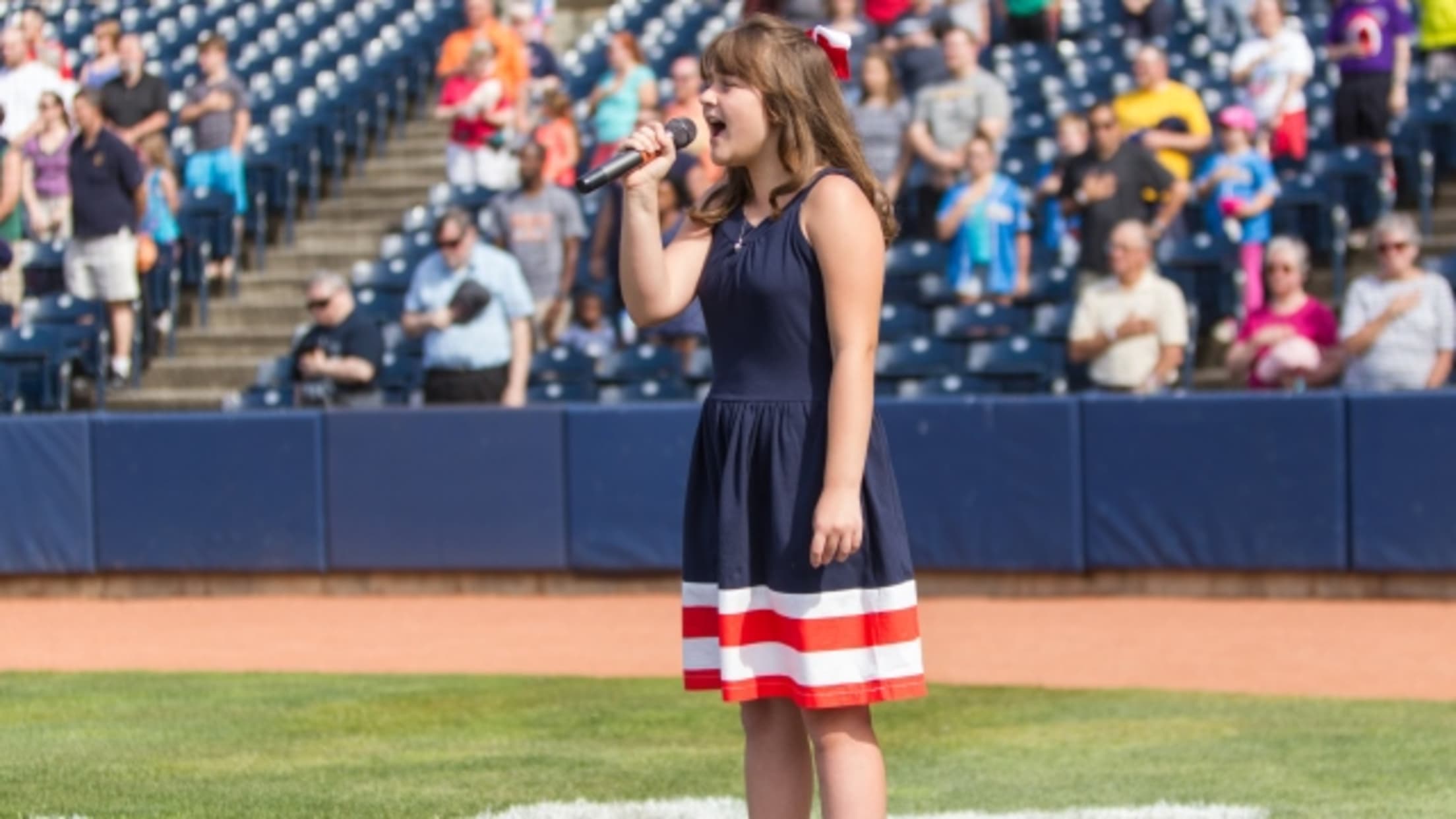 (AKRON, OHIO) April 8, 2021 – The Akron RubberDucks are launching a virtual search for National Anthem performers for the 2021 season. All interested singers, vocal groups (five singers or fewer), and musicians must send a digital submission via video of their acapella or unaccompanied performance of the National Anthem
RubberDucks Mascot Auditions To Take Place By Appointment Ahead Of 2021 Season
Safe, Socially-Distanced Auditions Will Be Held To Select Performers For All Four RubberDucks Mascots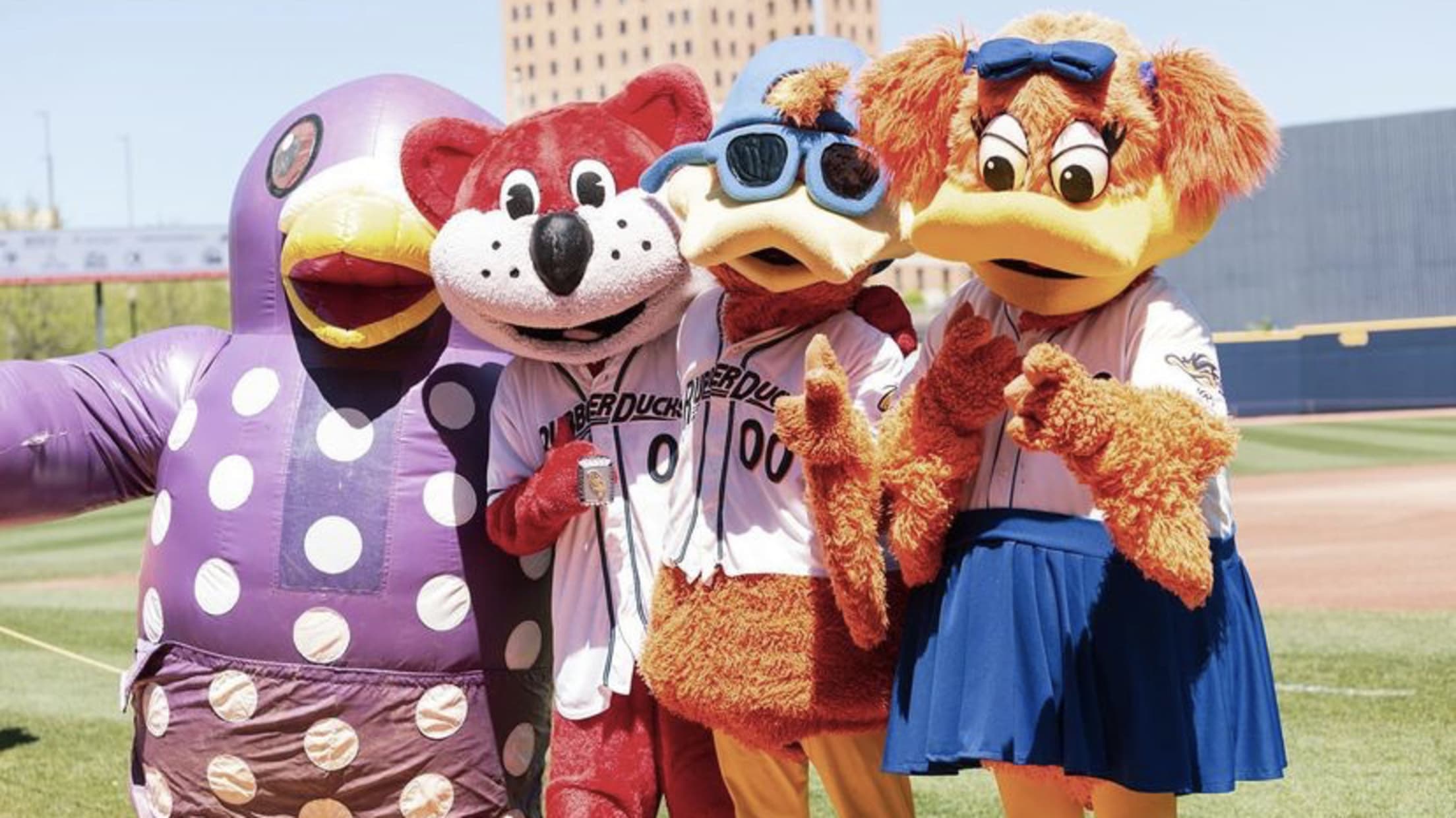 (AKRON, OHIO) April 14, 2021 – Have you ever wanted to bring fun to the fans at Canal Park? Then being a RubberDucks mascot might be for you! The Akron RubberDucks are searching for performers to play the four mascots, Webster, Rubberta, Homer, and Orbit during RubberDucks home games for
RubberDucks Team Up With Local Small Businesses, Akron Public Schools For Two February Community Initiatives
RubberDucks To Celebrate Black History Month By Introducing Local, Minority-Owned Small Business Spotlight And Black History Month Essay Contest For Akron Public School Students
(AKRON, OHIO) February, 3 2021 – The Akron RubberDucks are proud to announce two community initiatives in support of February's celebration of Black History Month: The Local, Minority-Owned Business Spotlight and the Black History Month essay contest. During the month of February, the Akron RubberDucks will launch two simultaneous initiatives
Akron RubberDucks Owner Ken Babby Named To Crain's Cleveland Power 150 List
Babby, 41, Joins Prestigious List Of CEOs, Politicians, Philanthropists, And Entrepreneurs Who Lead Northeast Ohio's Most Influential Organizations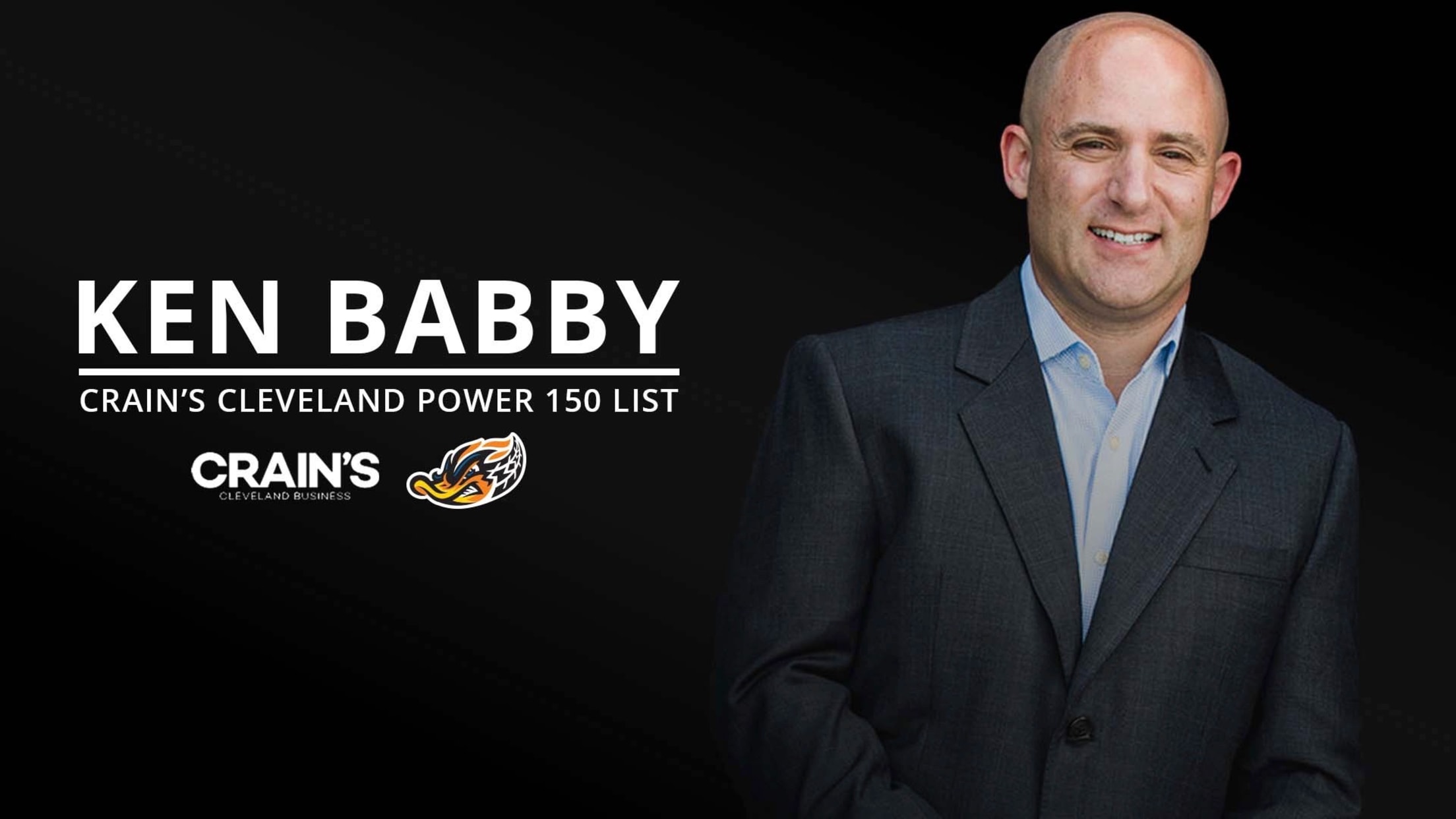 (AKRON, OHIO) January 7, 2021 – The Akron RubberDucks are proud to announce that Ken Babby, Owner and Chief Executive Officer of the RubberDucks, has been named to the Crain's Cleveland Power 150 list. Babby, who purchased the Akron franchise in October 2012, is the youngest multi-franchise owner in professional
Cleveland Indians Add Jones, Clement and Morgan to 40-Man Roster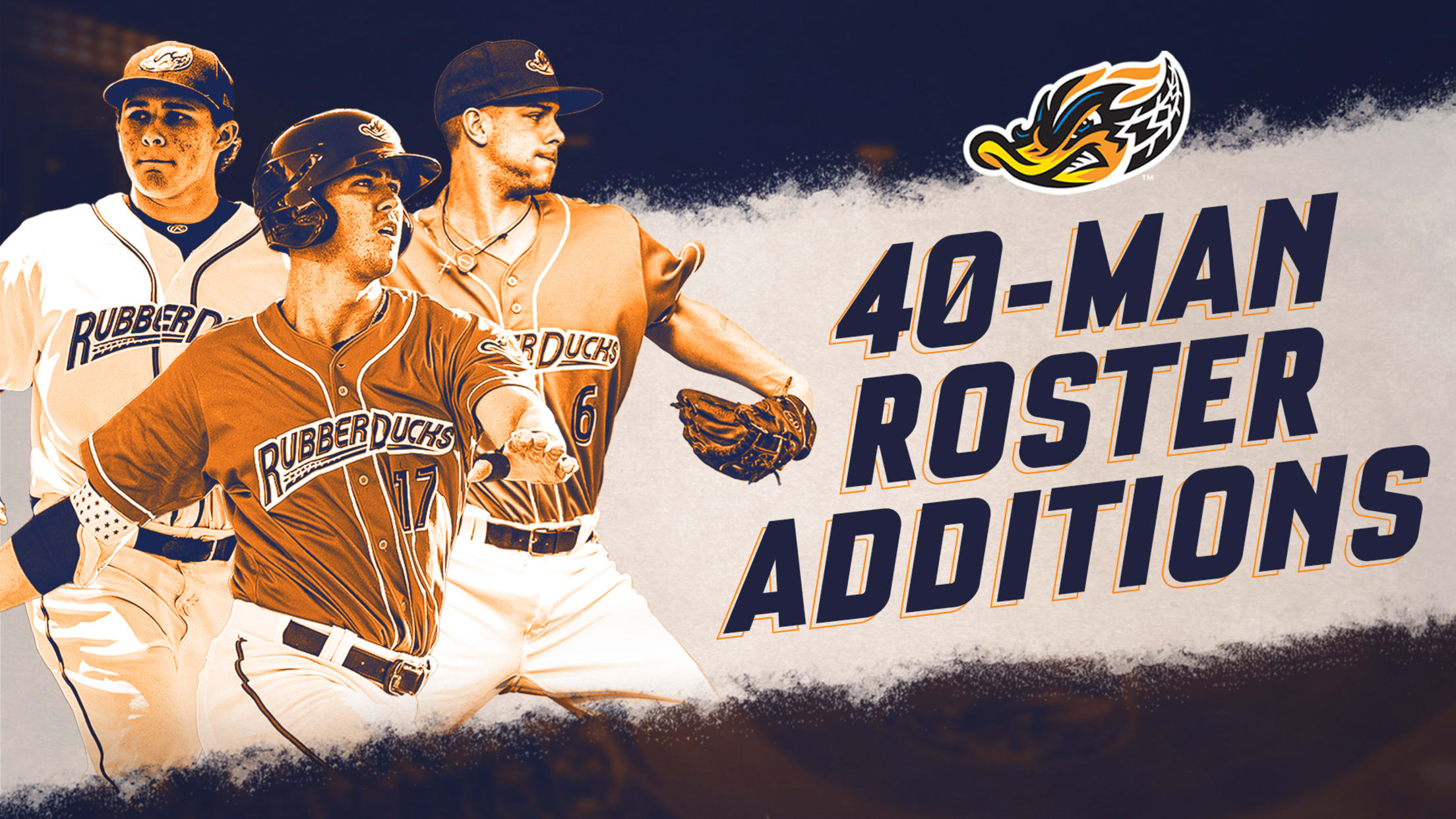 (AKRON, OHIO) November 20, 2020 – The Cleveland Indians added three 2019 RubberDucks to their 40-man roster Friday evening-- 3B Nolan Jones, SS Ernie Clement, and SP Eli Morgan. All three prospects spent much of their 2019 season in double-A Akron before heading to the Indians' alternate training site in
RubberDucks Team Up With Five Akron Area Restaurants To Offer 'Eat Local' Ticket Package On Sale January 4th
$45 Packages Include Five Undated 2021 RubberDucks Ticket Vouchers And Exclusive Coupons And Discount Deals To Five Local Area Restaurants Including Diamond Deli, Melt Bar & Grilled, Papa John's, Texas Roadhouse, And Chick-fil-A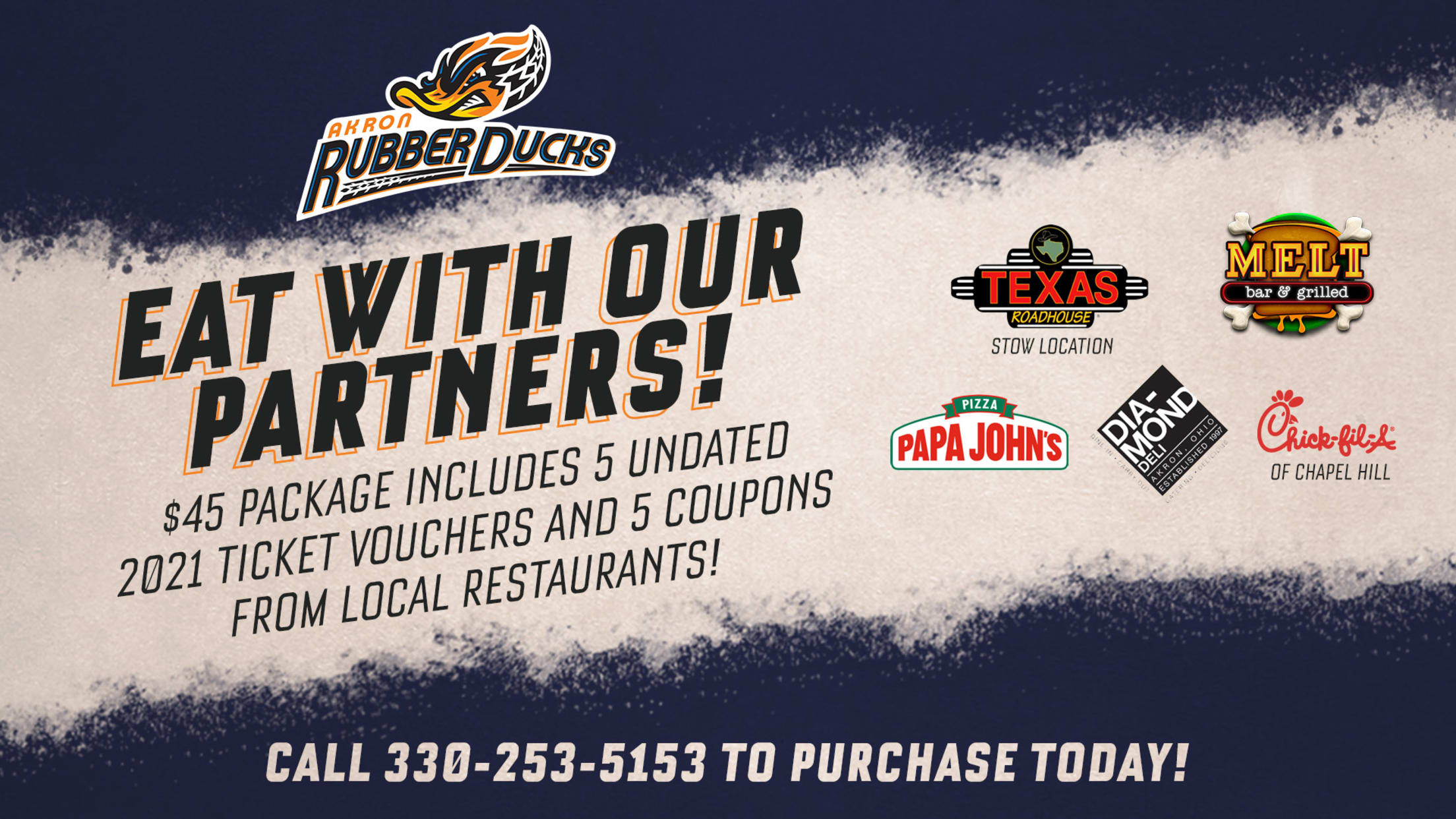 (AKRON, OHIO) January 4, 2021 –In conjunction with five of Akron's favorite local restaurants, the Akron RubberDucks are proud to introduce the "Eat Local" ticket package, which includes five undated 2021 Akron RubberDucks ticket vouchers as well as exclusive coupons and discounts deals. Eat Local packages are on sale now
Akron RubberDucks Ticket Return Policy and FAQs
Individual Game Tickets Q: What happens to my individual game tickets that I purchased for 2020? A: Your payments for any individual game tickets will automatically be credited to your Akron RubberDucks ticket account. You can utilize your credit within your account at any point for any 2021 RubberDucks purchase