Alex Young Dominates In Aces 4-1 Win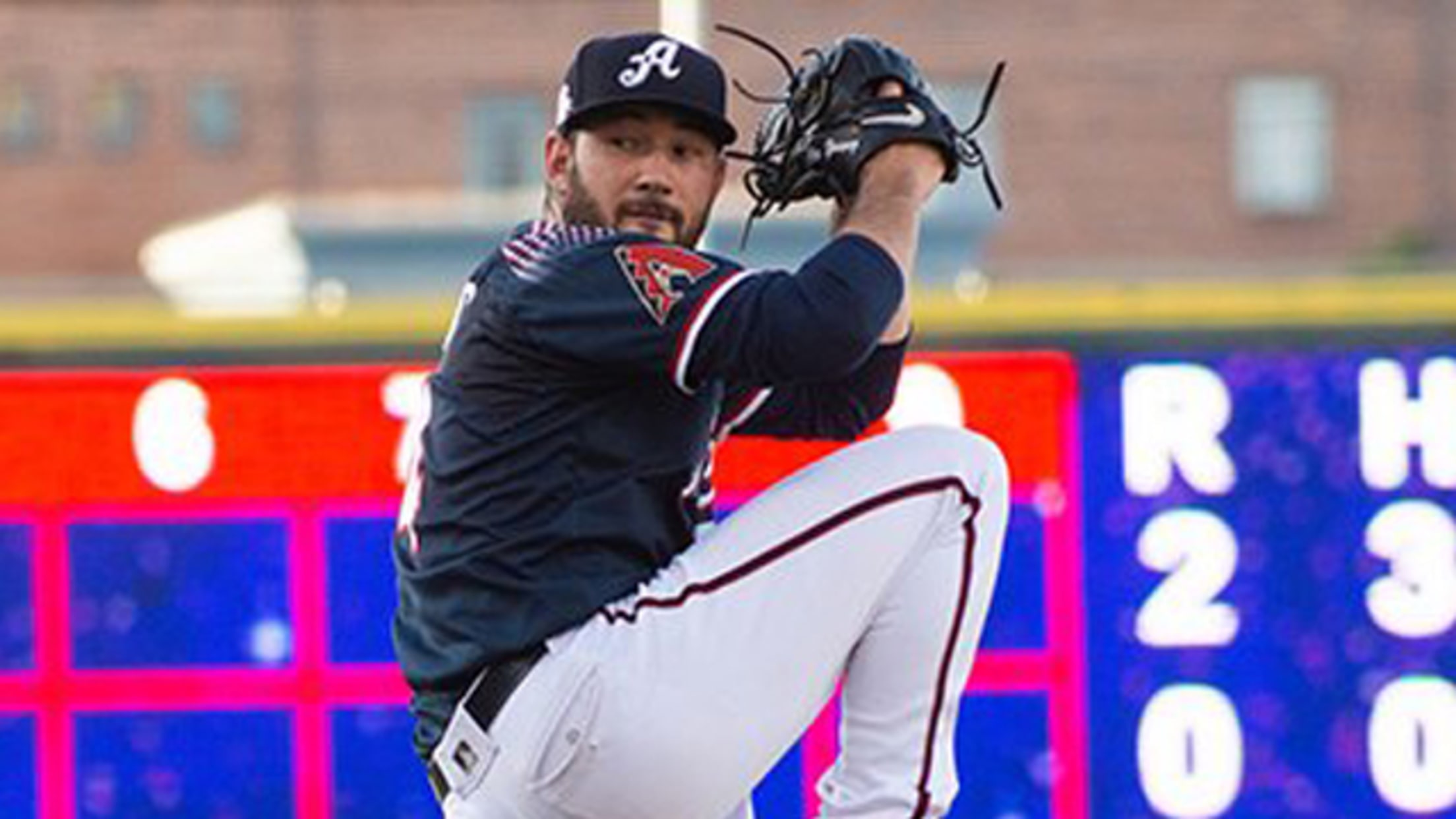 El Paso, TX. - Alex Young picked up the fourth win of his Aces career tonight in El Paso, Texas. Young went 6.2 innings, allowed four hits and one earned run on Sunday night with offensive support from 2018 All-Star Sócrates Brito and Kristopher Negrón. Brito was the lone Aces
El Paso, TX. - Alex Young picked up the fourth win of his Aces career tonight in El Paso, Texas. Young went 6.2 innings, allowed four hits and one earned run on Sunday night with offensive support from 2018 All-Star Sócrates Brito and Kristopher Negrón. Brito was the lone Aces player with multiple hits tonight, finishing 2-for-4 with a solo home run in the top of the fourth inning. Negron's two-run blast in the top of the seventh inning provided more than enough offense for Reno to prevail. The duo of Braden Shipley (1.1 IP, 2 H, 0 R, 1 K) and Jake Barrett (1.0 IP, 1 H, 3 K, Save) kept the Chihuahuas bats unsettled to move the Aces winning streak to six games, their longest of the season.
Reno broke out to a 1-0 lead in the top of the second inning. Brito got the inning started with a single off El Paso right-hander Walker Lockett. Kevin Cron followed with a single of his own and Michael Perez drew a walk to load the bases. César Puello plated the first run of the game on a fielders choice and Lockett escaped the jam allowing just one run. Brito's 15th home run of the season came in the top of the fourth inning pushing the Aces lead to two. Kristopher Negron gave Aces left-hander a four-run cushion with a two-run bomb in the top of the seventh inning. Young spun six consecutive scoreless innings before being removed with two outs in the seventh for Shipley. Shipley allowed a pinch-hit single to Shane Peterson, giving El Paso their only run of the contest. With the win, Young moves to 4-3 on the season and the Aces go to 46-48, two games back of .500. Reno will return home tomorrow night to take on the Tacoma Rainiers at 7:05 p.m. at Greater Nevada Field.
Top Performers - Reno

Sócrates Brito (2-for-4, HR, 2 R, RBI)
Alex Young (6.2 IP, 4 H, R, 4 K)
Kristopher Negrón (1-for-3, HR, 2 RBI)
Top Performers - El Paso
Cory Spangenberg (2-for-4,
Diego Goris (1-for-4, 2B, R)
Walker Lockett (7.0 IP, 7 H, 4 ER, 6 K)
Tomorrow's Matchup
Notes & Information
Hot Streak: The Aces are riding their season-longest winning streak after sweeping the four-game series in El Paso. This is the Aces first sweep of the season and eighth win in the month of July. Reno is 8-4 in July. Kevin Cron is batting .409 (9-for-22) over his last six games with two home runs and five runs scored.
Negron Homers: Kristopher Negron has homered his way into the Aces record books. With 10 homers this year and 13 last year, he is now in sole possession of 13th place all-time with 23 homers. Christian Walker (45), and Socrates Brito (24) are the only active Aces players with more. Brandon Allen and Mike Jacobs lead the Aces all-time with 55.