Anderson brilliant in series-opening win over 51s
Three-run fourth inning pads lead for Anderson's strong outing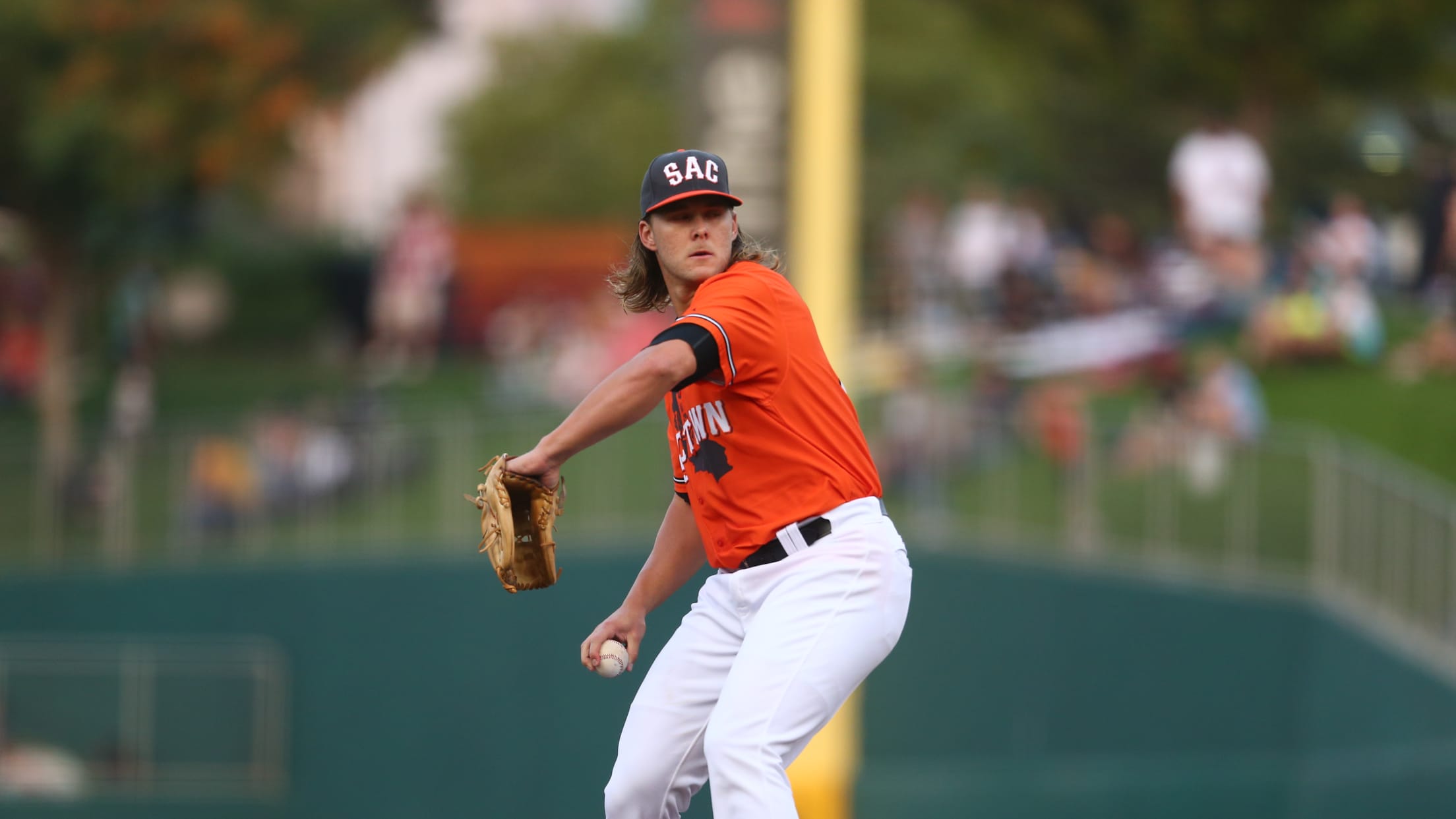 (Ralph Thompson 916-813-3236)
WEST SACRAMENTO, CA - Right-hander Shaun Anderson tossed seven shutout innings allowing just four baserunners as the Sacramento River Cats (51-79) opened up their four-game series defeating the Las Vegas 51s 4-0.Anderson was given an early 1-0 lead on a Ryder Jones sacrifice fly following Peter Bourjos's leadoff triple. But
WEST SACRAMENTO, CA - Right-hander Shaun Anderson tossed seven shutout innings allowing just four baserunners as the Sacramento River Cats (51-79) opened up their four-game series defeating the Las Vegas 51s 4-0.
Anderson was given an early 1-0 lead on a Ryder Jones sacrifice fly following Peter Bourjos's leadoff triple. But it was the three-run fourth inning that helped to cushion the lead for Anderson, who finished his night with seven strikeouts, no walks, and even added a base-hit of his own at the plate.
River Cats right-hander Mike Connolly (0-2, 4.97) will be given the ball for the season's final televised game while the 51s are expected to send righty Kevin McGowan (4-2, 4.44) to the mound. First pitch is set for 7:05 p.m. (PT). Catch all of the action live online at rivercats.com, on the MiLB First Pitch app, on the air on Money 105.FM, and live on KMAX (CW-31).
Additional Notes

Kelby Tomlinson doubled in the bottom of the third inning for his first extra-base hit of the season with the River Cats. Before that, all 42 of his hits were singles. He did, however, have one double in two games in Advanced-A San Jose and four doubles to go along with two triples in 53 games with the San Francisco Giants.

Shaun Anderson has a 2.59 ERA over his last five starts alongside 23 strikeouts to just five walks.
*
The Sacramento River Cats are the Triple-A affiliate of the three-time World Champion San Francisco Giants. The team plays at Raley Field in West Sacramento, consistently voted one of the top ballparks in America. River Cats Season Tickets, Mini-Plans, and Flex Plans can be purchased for the 2018 season by calling the River Cats Ticket Hotline at (916) 371-HITS (4487). For more information about the River Cats, visit
www.rivercats.com
. For information on other events at Raley Field, visit
www.raleyfield.com
.