Appy League becoming collegiate wood-bat circuit
Former Rookie Advanced loop introducing changes for 2021 season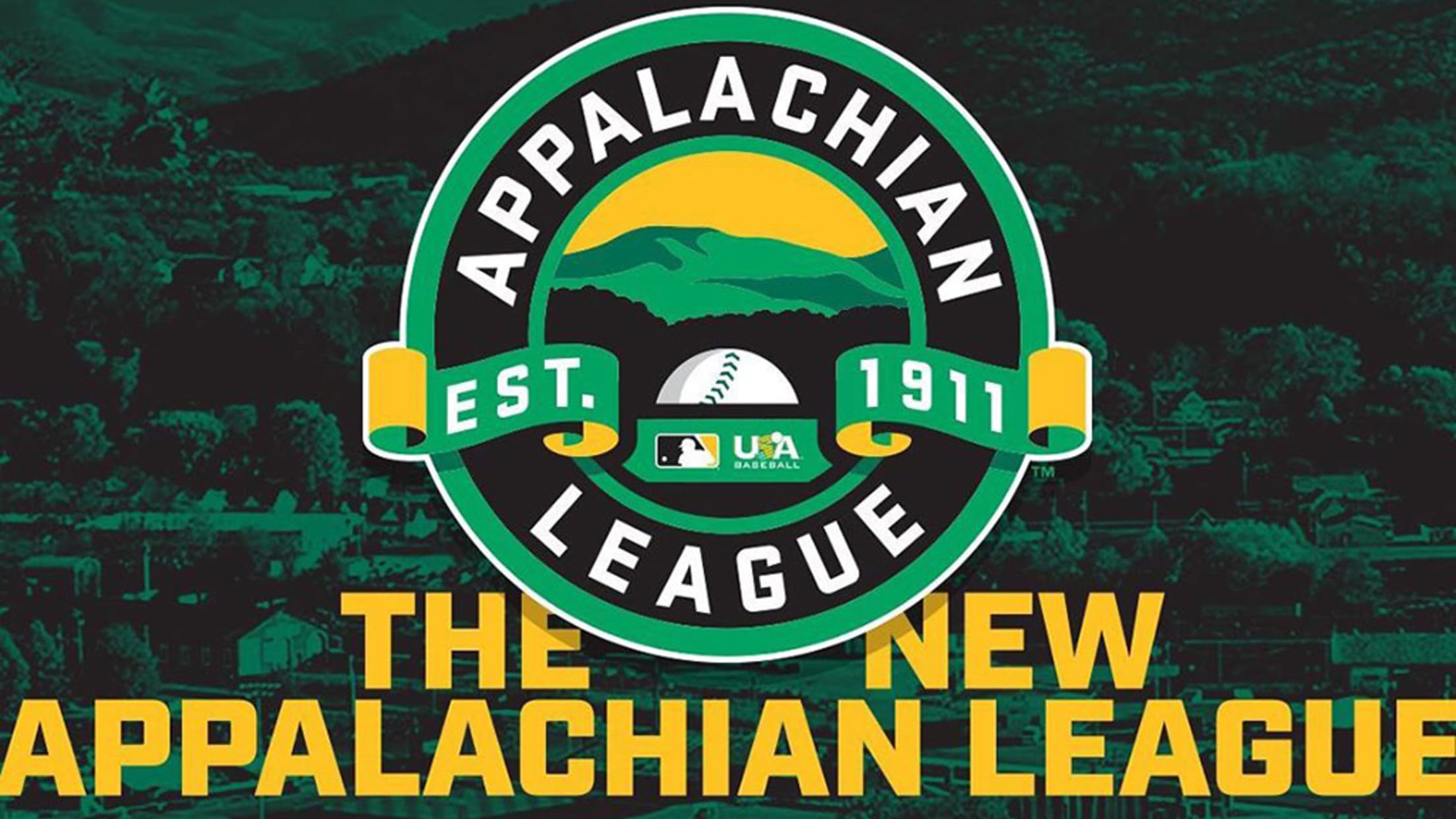 The Appalachian League will have a new look in 2021. The Rookie Advanced circuit will transform into a collegiate wood-bat league for the 2021 season, the Appy League announced Tuesday along with Major League Baseball and USA Baseball.
The Appalachian League will have a new look in 2021.
The Rookie Advanced circuit will transform into a collegiate wood-bat league for the 2021 season, the Appy League announced Tuesday along with Major League Baseball and USA Baseball.
All 10 teams -- Bluefield, Bristol, Burlington, Danville, Elizabethton, Greeneville, Johnson City, Kingsport, Princeton and Pulaski -- will make the transition from affiliated ball and take on new identities as part of the rebranding. (Member teams had long adopted the nicknames of their parent clubs.) They will play a 54-game schedule that will conclude in August and feature a total of roughly 320 players.
The reimagined Appy League will fit in as part of the MLB-USA Baseball collaboration called the Prospect Development Pipeline, or PDP. Through that partnership, USA Baseball will help shepherd some of the nation's top collegiate talent to the Appy League, which will help identify players for inclusion on the Collegiate National Team and other national squads. The partnership will also allow for the implementation of technology (e.g., TrackMan data) that can be used by Major League scouts ahead of upcoming Drafts.
"It was our goal to honor the rich history of this league and ensure that the region is going to host future big leaguers for years to come, and we think we've settled on something pretty special here," said MLB executive vice president of baseball economics and operations Morgan Sword. "Fans are going to get to see top prospects right in their hometowns. Communities are going to see an influx of new revenue opportunities. Players are going to receive state-of the-art training. Visibility to our scouts and educational programming is designed to prepare them for careers as professional athletes. As the first collegiate summer league, that's going to be part of this Prospect Development Pipeline, the Appalachian League will hopefully serve as a model for other new leagues across the country."
The Appy League had served as a first step above the low-level complexes for young Minor Leaguers or, in some cases, the first stops on their professional baseball careers following the First-Year Player Draft. Major Leaguers and top prospects like José Altuve, Vladimir Guerrero Jr. and Wander Franco featured in the Appy League over the last decade before leaving their marks on the upper levels.
A 14-member steering committee for the new-look Appy League was also unveiled Tuesday that includes college coaches, Major League club front-office members and USA Baseball executives who will work together to guide the new circuit. Among their tasks: getting as much talent as it can to the 10 clubs -- a tall order in a baseball environment that already boasts famous wood-bat collegiate leagues like the Cape Cod Baseball League.
"We're grateful to Major League Baseball for preserving this tradition and for following through their commitment to keep baseball our communities," said Appalachian League president Dan Moushon, who joins the steering committee. "Over the last several months we've been working with Major League Baseball and USA Baseball, both with our communities, our league office, our local operators to make a transition to this new format. We're excited and proud that our league can be used as a model on how to retain baseball in your community."
"I think we're going to be able to attract some premier talent," said Mike Gaski, president of USA Baseball. "But Eric Campbell, who's our national team director, has already been reaching out to entire groups of college coaches. He's had meetings with the Big 10 college coaches and conference calls with the PAC 10, ACC, and has talked individually with any number of our former national coaches -- the Corbins of the world, the O'Sullivan's, the Savages. They're very, very interested in sending some of their players to this league from the very beginning. So they're holding some contracts and waiting for us to make this formal announcement. That's all in the works."
Given the uncertainty surrounding the future of the venerable circuit, Tuesday's announcement was welcome news that the Appalachian League will continue on.
"I expressed to all of our clubs early on, just please keep an open mind," Moushon said. "Major League Baseball has said all along, they want to keep baseball in these communities. And it's really a testament, I think, to the great people we have, the members in our league. I can't say enough about our front office staff, of each of our communities that really bought into this. They did have an open mind. They stayed together and kept united and believed it could happen. As one of the general managers called me before this call and said, 'Hey, we're at the finish line now.' So it's pretty exciting."
Sam Dykstra is a reporter for MiLB.com. Follow and interact with him on Twitter, @SamDykstraMiLB.