Arias Homers in Tourists Debut but Team Sputters Once Again
Crawdads Beat Tourists for the Third Game in a Row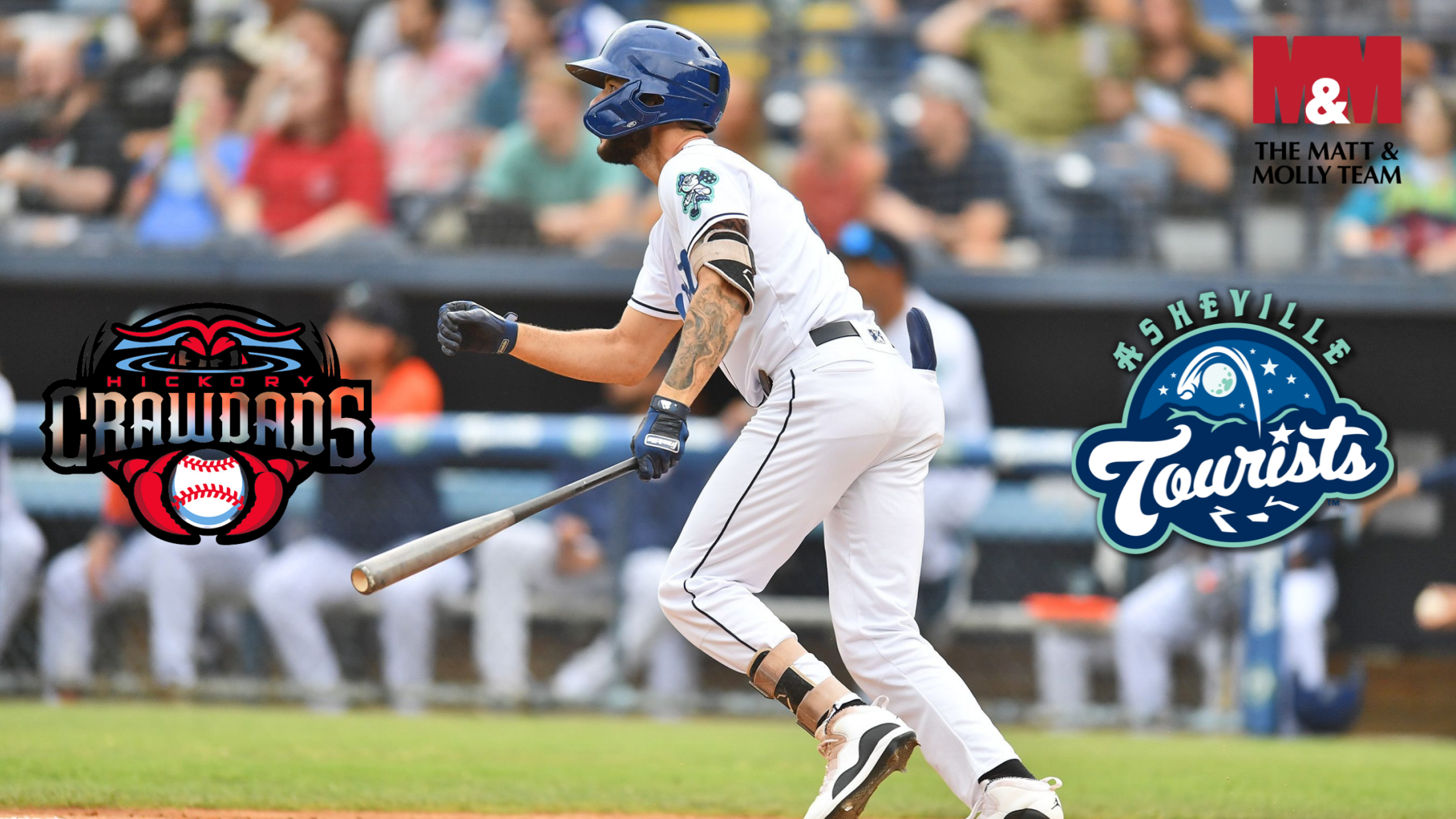 HICKORY- The Asheville Tourists lost their third straight game to the Hickory Crawdads, 9-2, on Thursday night in a contest where they were never close. Asheville surrendered five runs in the first inning and trailed by as many as eight. The Tourists also committed four errors to bring their total
HICKORY- The Asheville Tourists lost their third straight game to the Hickory Crawdads, 9-2, on Thursday night in a contest where they were never close. Asheville surrendered five runs in the first inning and trailed by as many as eight. The Tourists also committed four errors to bring their total miscues to seven over the last two ballgames.
Tyler Brown started and was hit hard in the first inning. The Crawdads built a 5-0 lead after one frame; however, Brown settled in and threw three scoreless innings from the second through the fourth. Hickory scored two more off Brown in the fifth, one of which was unearned.
The Crawdads added two more unearned runs later in the game; one off Chandler Casey and one against Yeremi Ceballos. Asheville's two runs on the night came on a fifth inning RBI single by Wilyer Abreu and a ninth inning solo Home Run by Bryan Arias. The Home Run was one of two hits by Arias who made his Tourists debut.
Matt Barefoot returned to the lineup and recorded a pair of base hits as well as a stolen base. Asheville totaled nine hits in the game although they were still outhit by Hickory.
The Tourists are tied with the Visalia Rawhide for the fewest road wins, four, in all of Minor League Baseball. Asheville will attempt to earn their first win of the series on Friday night with a 7:00pm first pitch scheduled in Hickory.