Valdez, Schreiber Pace Asheville in Wild Win
Tourists Outlast the Dash 15-14 in Series Opener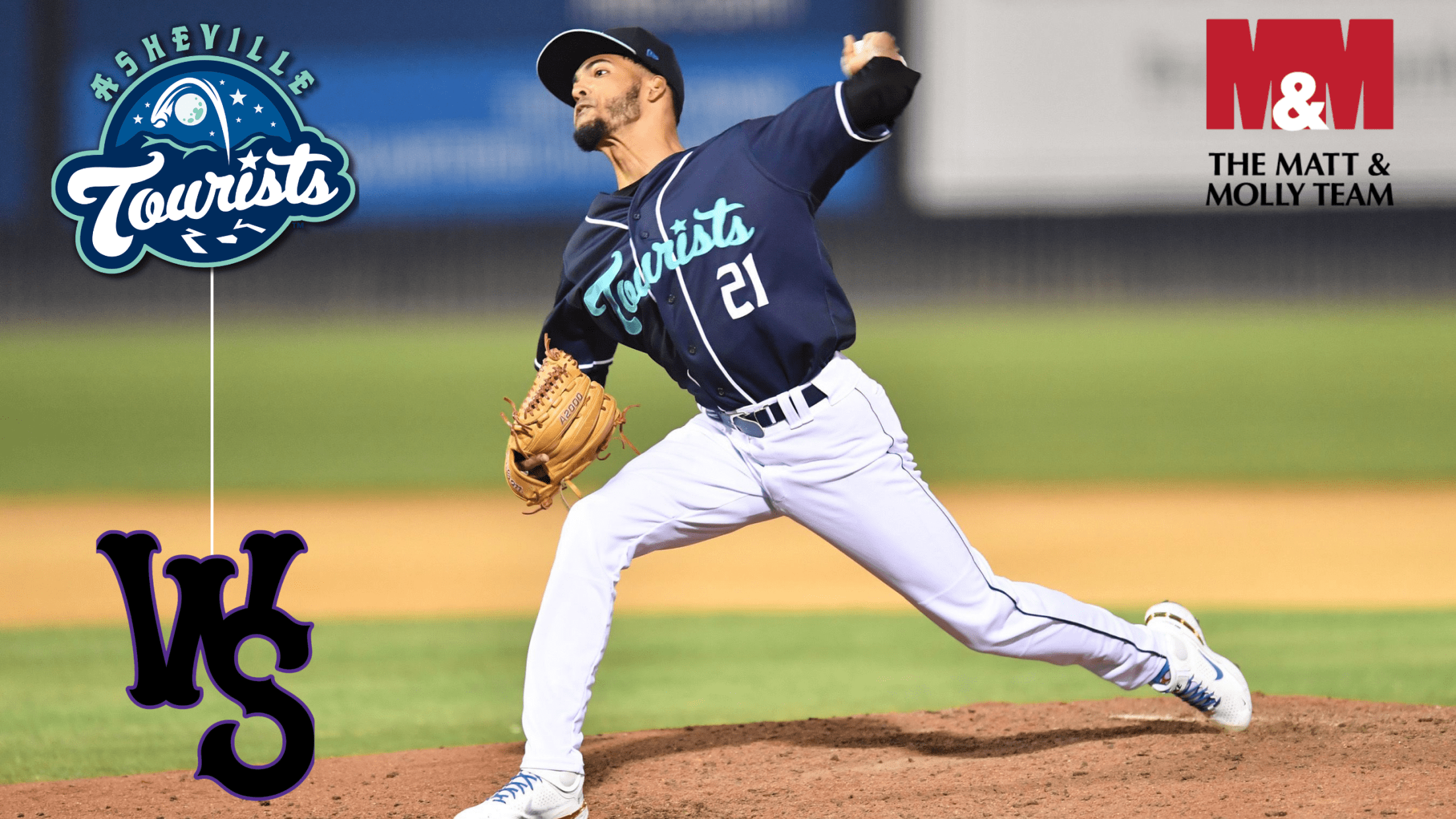 ASHEVILLE- Many fans in attendance thought the Asheville Tourists had an easy night on their hands when the home team built a ten-run lead on the Winston-Salem Dash after four innings. That was not the case. The visitors came all the way back to tie the game in what turned
Scott Schreiber Named High-A East League's Player of the Week
Schreiber's Massive Series Against the IronBirds Recognized by MiLB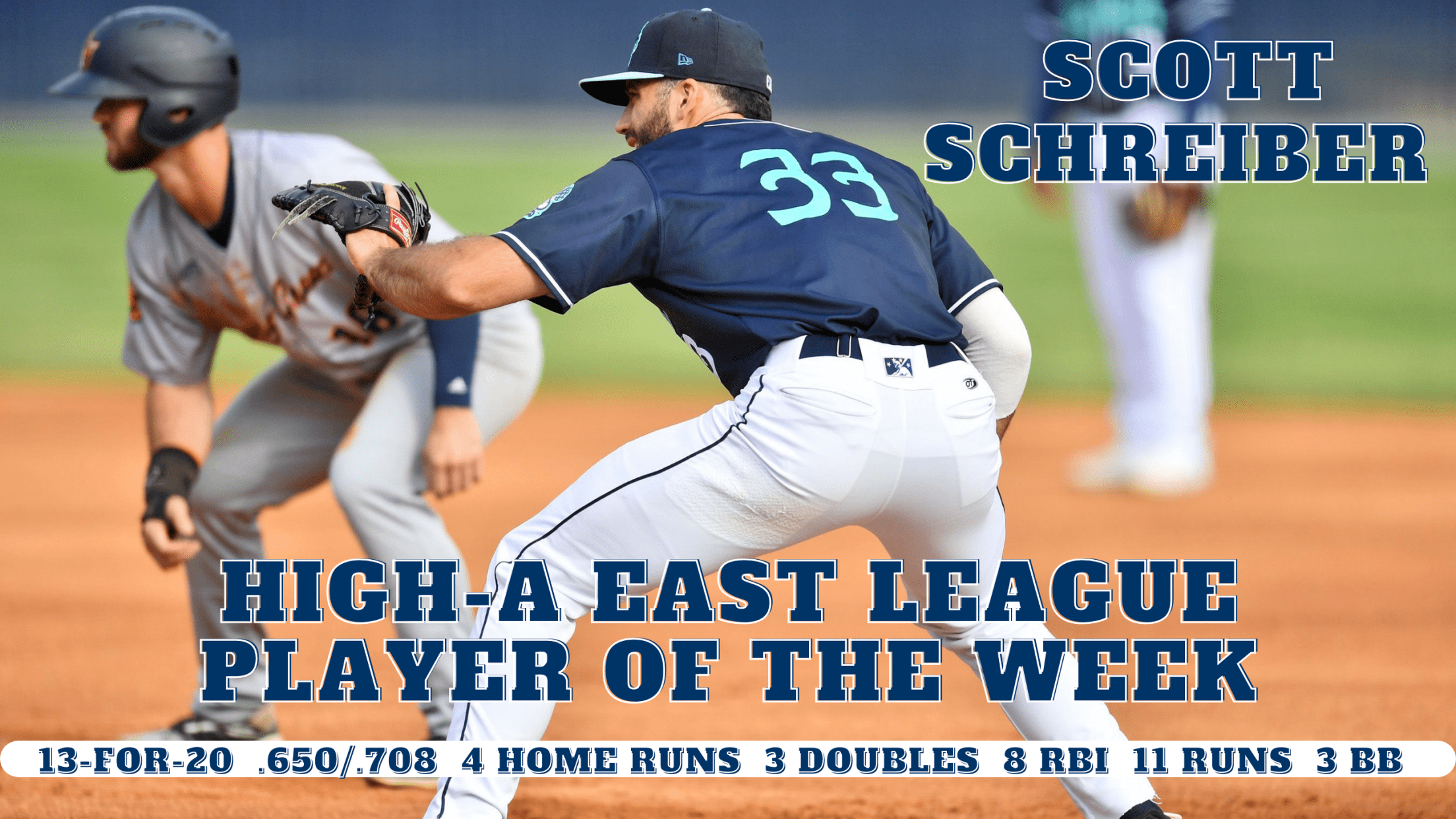 ASHEVILLE- Earlier today Minor League Baseball named Asheville's Scott Schreiber as the High-A East League's Player of the Week for the week of June 14-20. Schreiber, who has played both first base and outfield this season, put together an outstanding series against the Aberdeen IronBirds.
Yacumamas Flip the Script With Their Own 19-4 Win
Asheville Blasts Eight Home Runs in Series Finale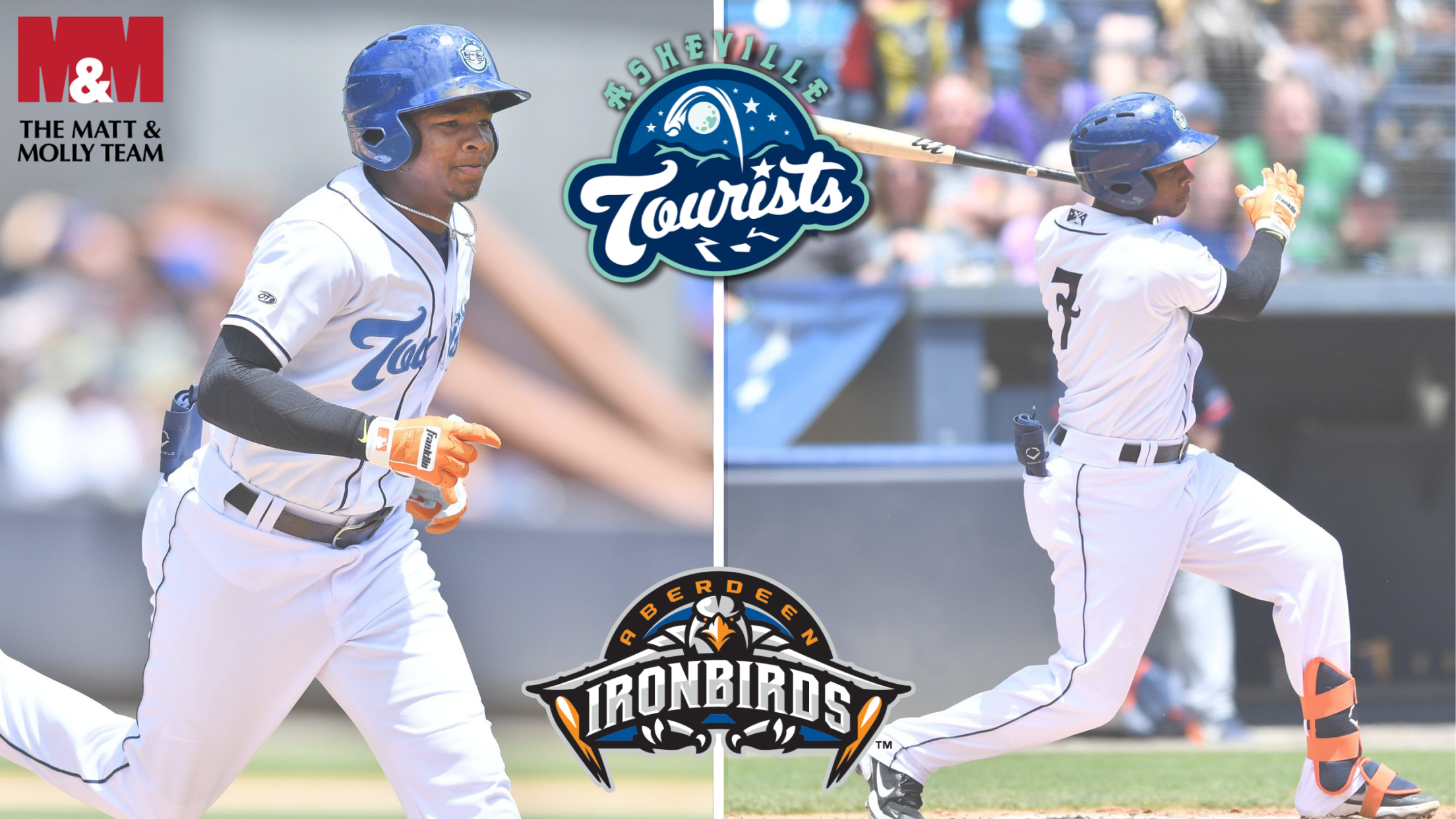 ASHEVILLE- The Yacumamas de Asheville exacted some revenge on the Aberdeen IronBirds Sunday afternoon. One day after falling to the IronBirds 19-4, Asheville handed Aberdeen a loss of the exact same score. A total of seven Yacumama players belted at least one Home Run; Enmanuel Valdez hit two for a
Asheville Losses Big Due to Aberdeen's 12-Run Inning
Tourists Hammered at Home, 19-4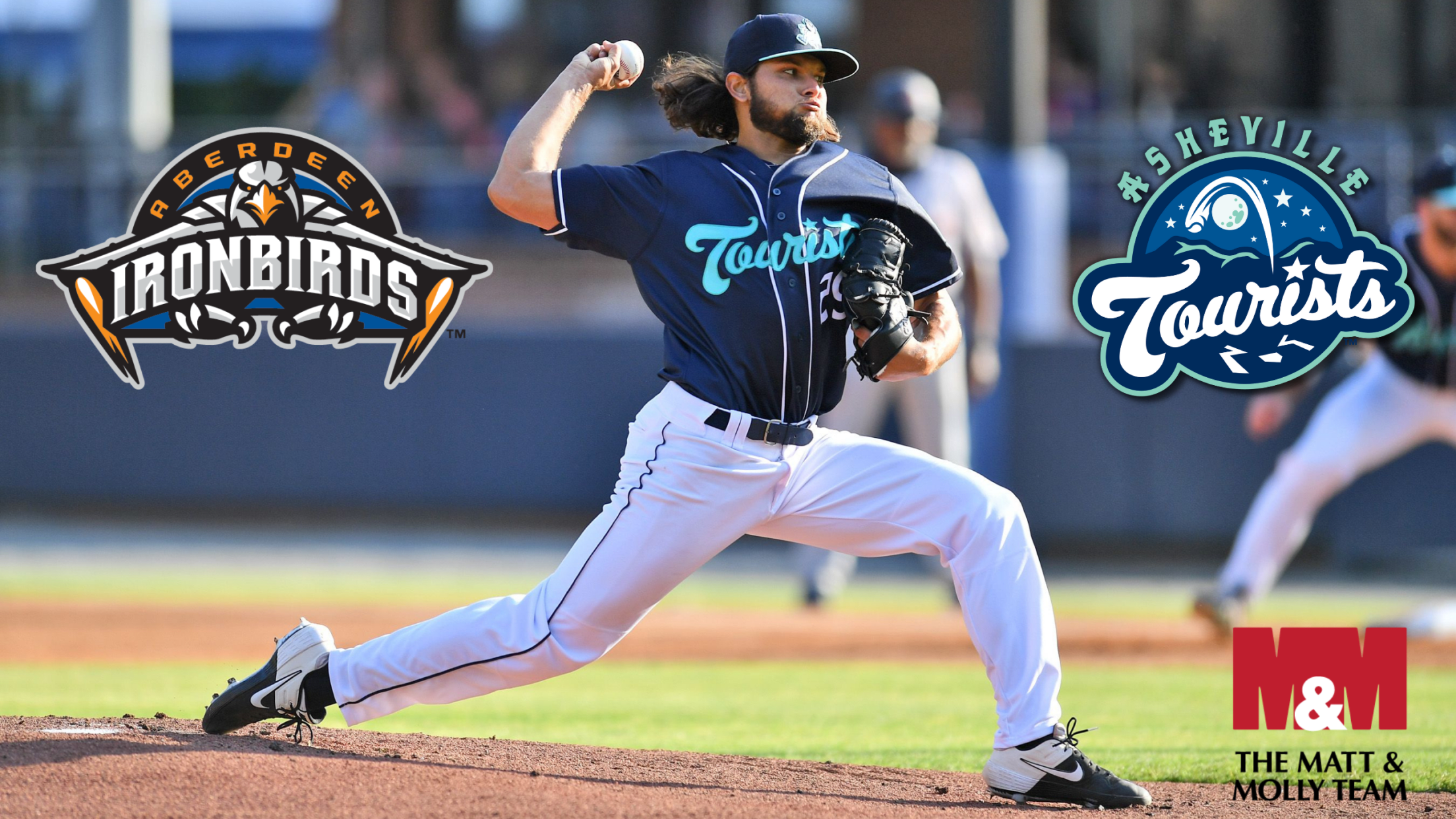 ASHEVILLE- The Asheville Tourists are in the midst of a season-high three game home losing streak after suffering a 19-4 loss to the Aberdeen IronBirds on Saturday. The first two losses both came by one run. Tonight, the visitors plated 12 runs in the third inning and cruised from there.
Tourists Drop Second Straight One Run Game
Asheville's Freure and Brown Both Pitch Well in the Loss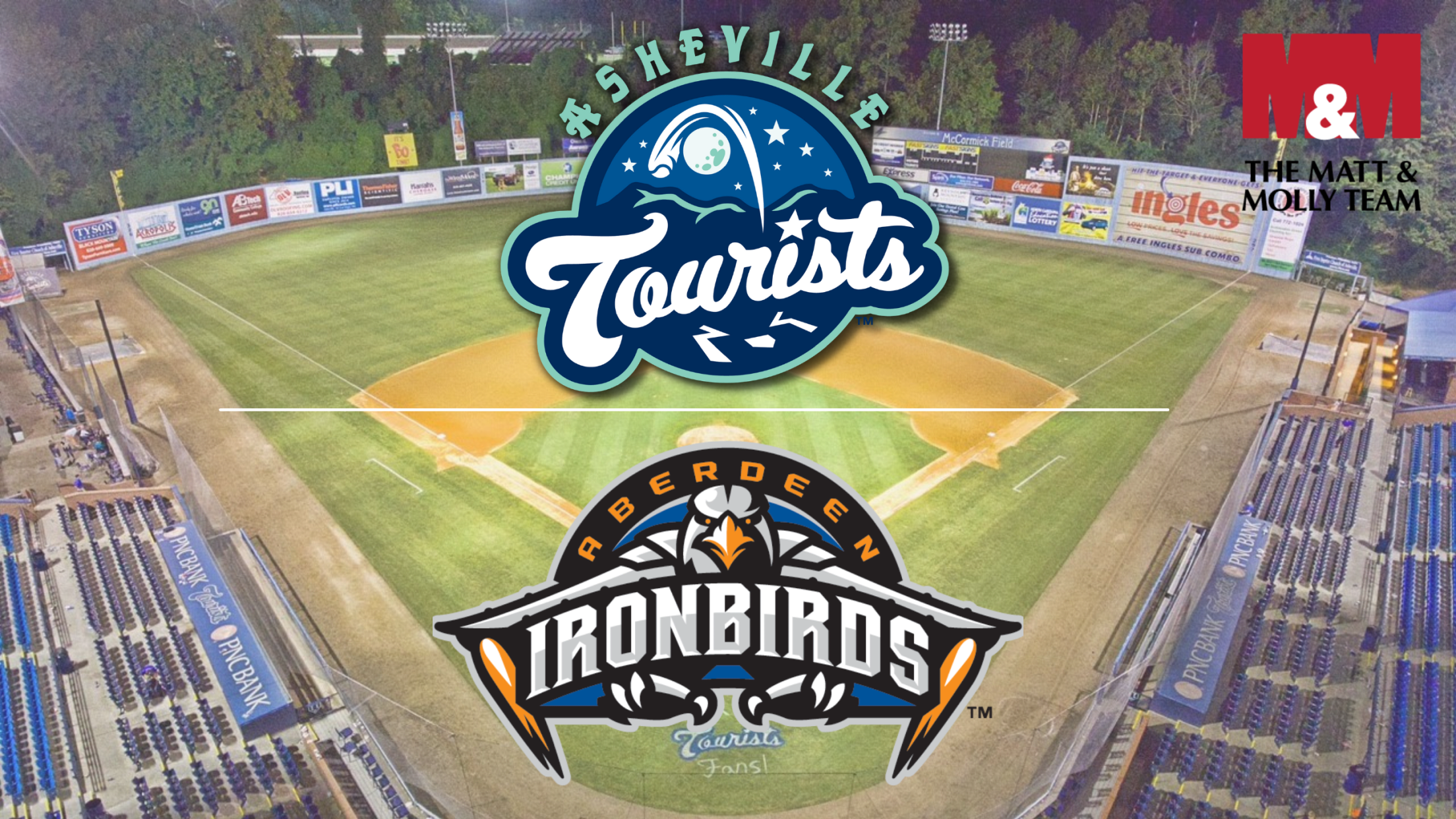 ASHEVILLE- Friday night at McCormick Field featured a pitching duel between the Asheville Tourists and the Aberdeen IronBirds. R.J. Freure and Tyler Brown combined to toss all nine innings for the Tourists but it was Aberdeen who came out on top by a score of 3-2. This is the second
Lead Slips Away in 9-8 Loss to the 'Birds
Tourists Hit Four More Home Runs but Fall Short in the End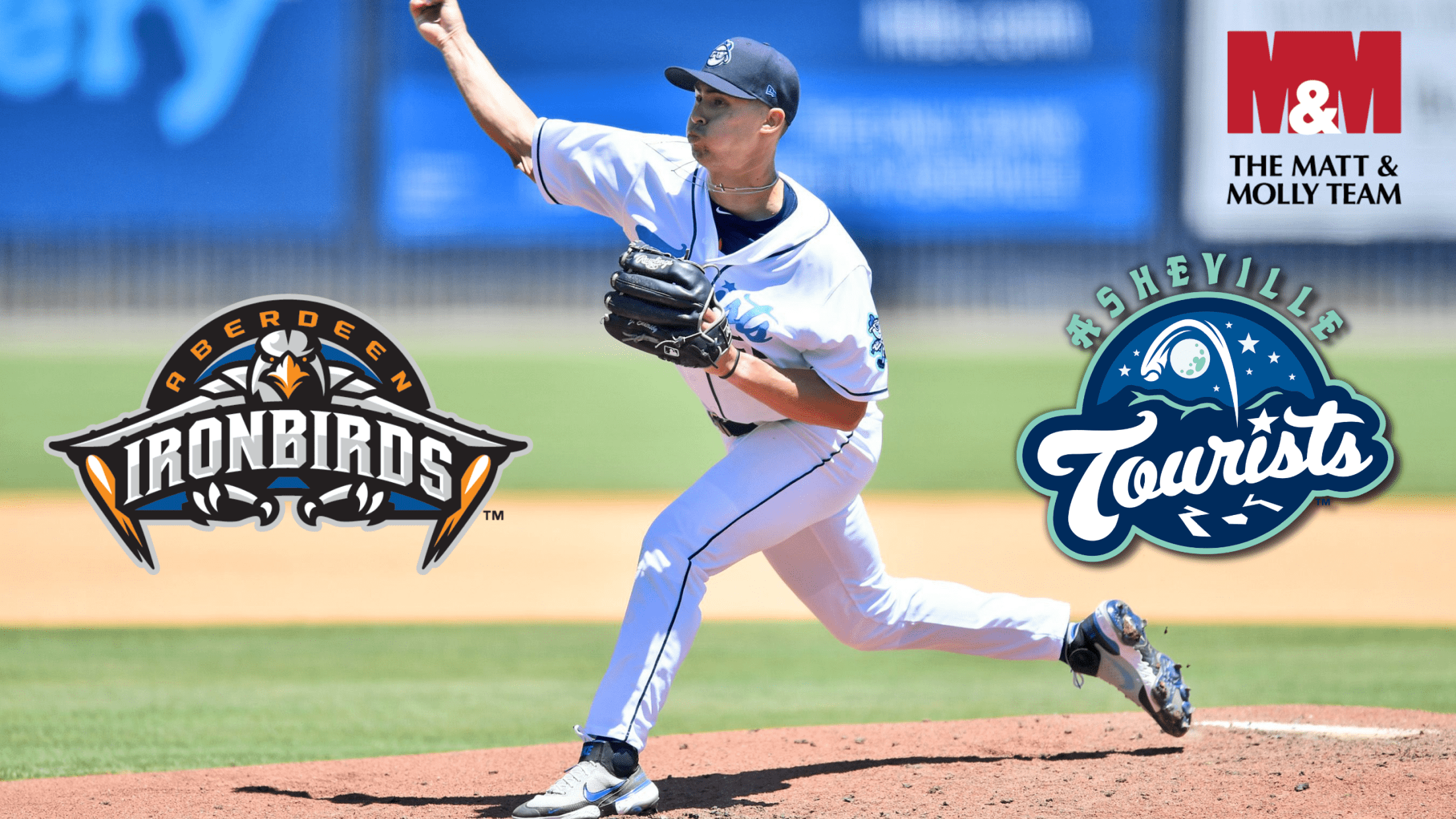 ASHEVILLE- The Asheville Tourists have put together ten come-from-behind wins already this season. Thursday night, the shoe was on the other foot. The Aberdeen IronBirds erased a six-run deficit and defeated Asheville 9-8 to snap their seven-game losing skid. The loss snapped a three-game win streak for Asheville.
Schreiber's Three Home Runs Lift Tourists over IronBirds
Asheville Blasts Five Home Runs Total in 7-5 Win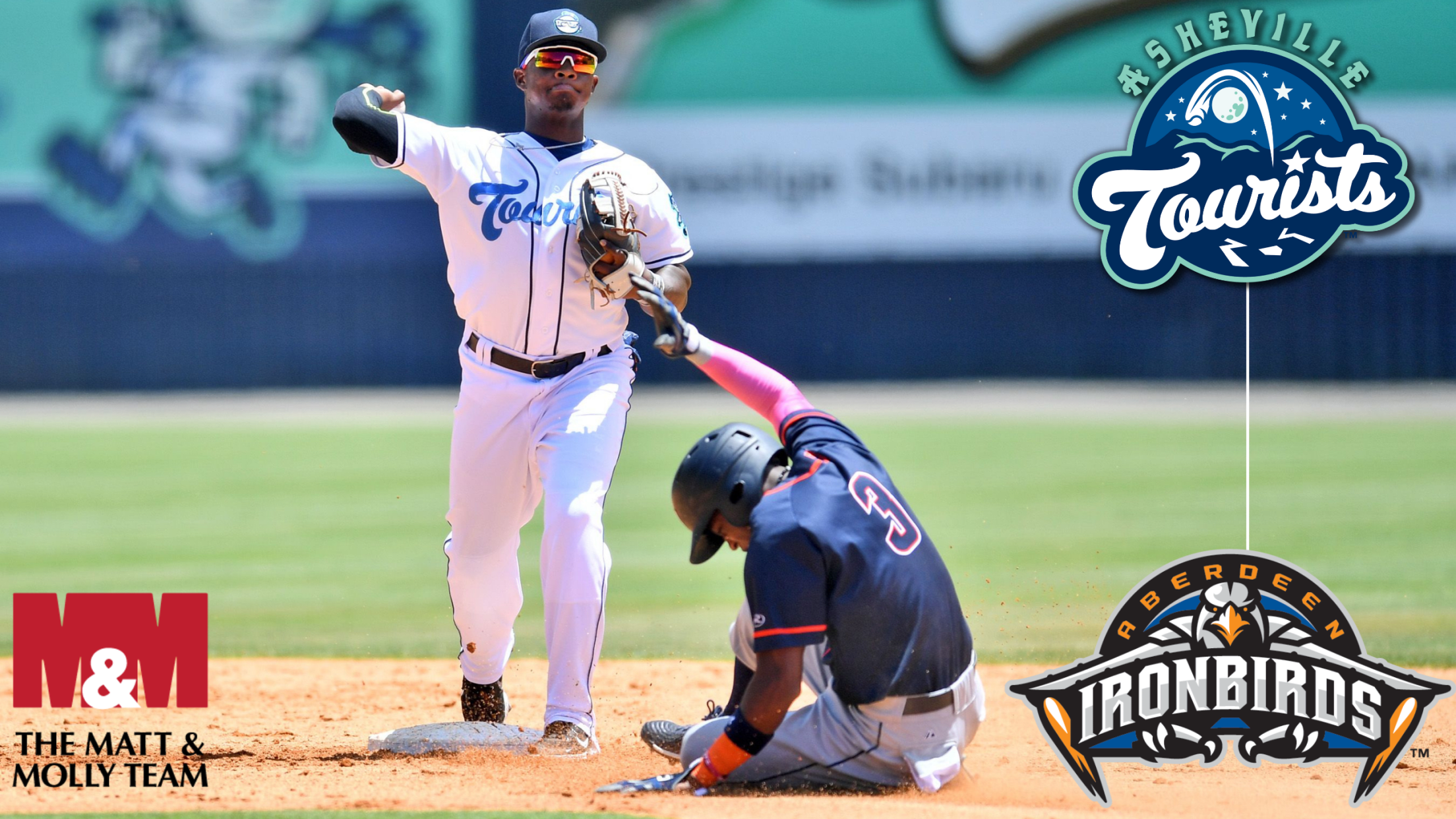 ASHEVILLE- The Asheville Tourists belted five Home Runs on Wednesday night en route to their third straight win; a 7-5 victory over the Aberdeen IronBirds. The longball effort was led by Scott Schreiber, who blasted three of the team's five homers. Schreiber has reached base in all nine of his
Tourists Make a Statement to Open Up the Homestand
Asheville Bangs Out 15 Hits; Pitching Staff Strikes Out 16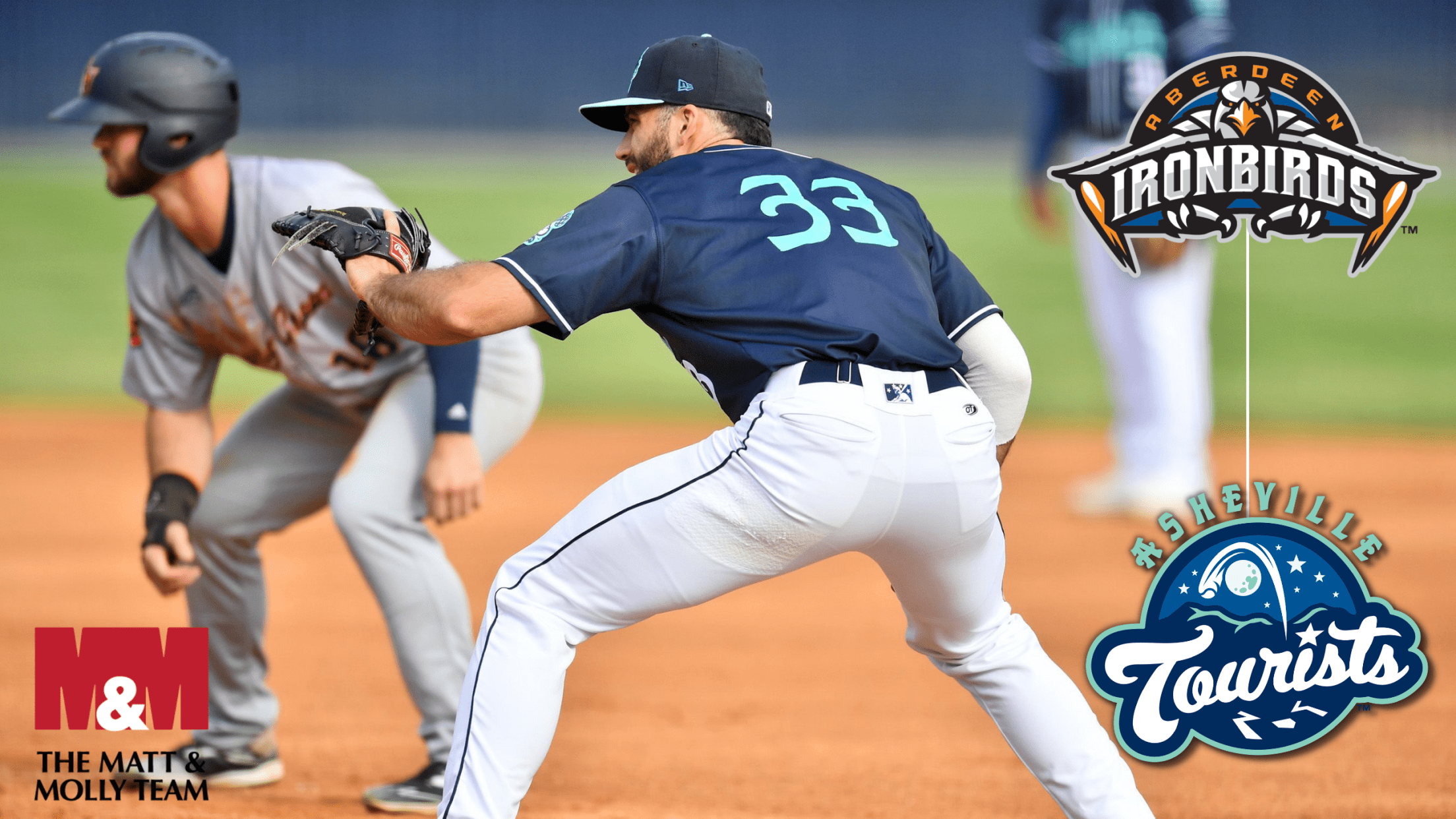 ASHEVILLE- The Asheville Tourists made a statement on Tuesday night in their 13-5 victory over the Aberdeen IronBirds. Asheville dominated Aberdeen in both hitting and pitching with an output of 15 base hits and a pitching staff mark of 16 strikeouts.
Moclair, Melendez and Procopio Spin Asheville's First Shutout
Tourists Hammer Braves 9-0 to Conclude Lengthy Road Trip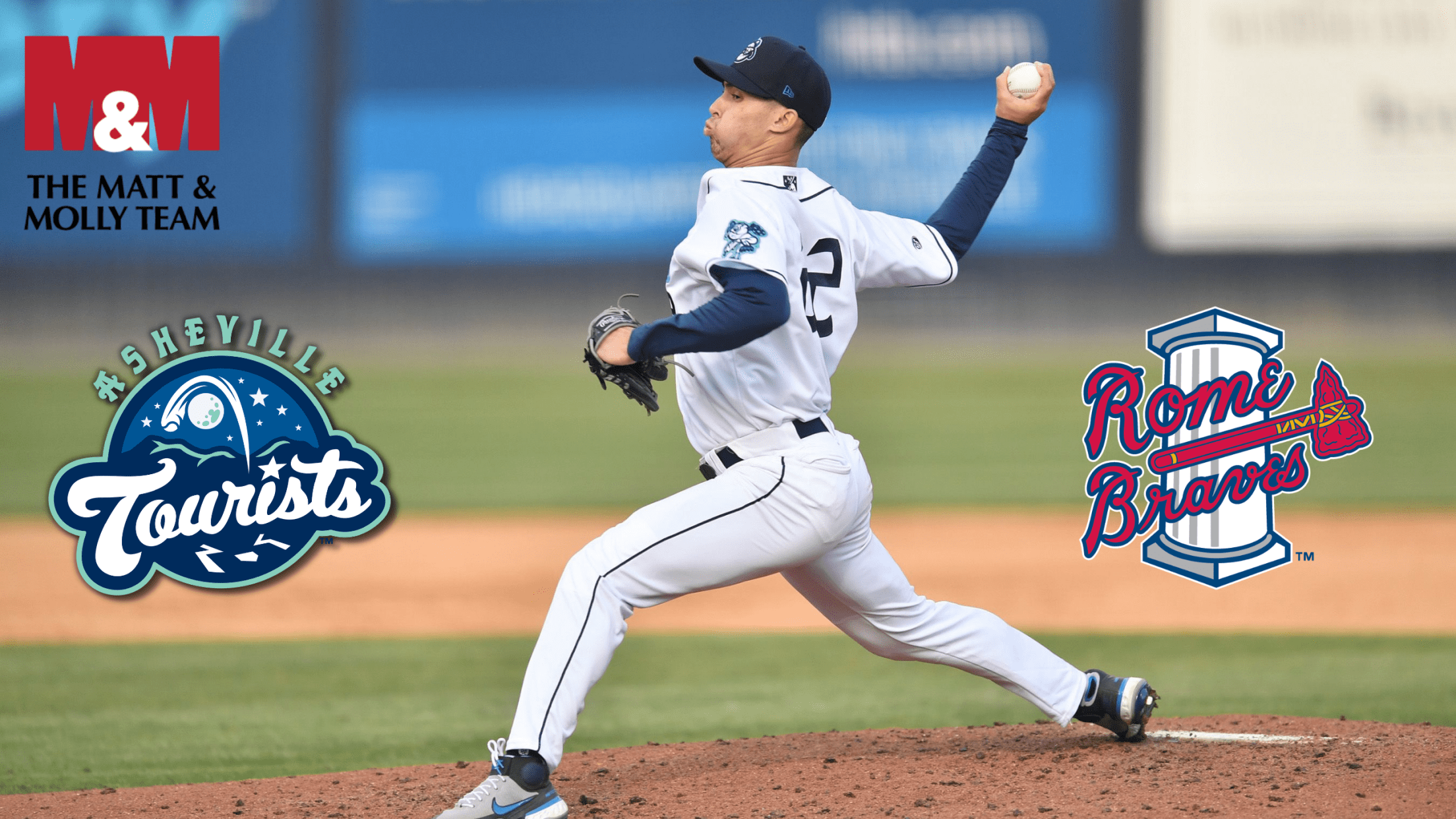 ROME- The Asheville Tourists pitched their first shutout of 2021 and it could not have come at a better time. The Tourists had dropped four out of five to the Rome Braves and netted only a pair of victories through the first 11 games of their road trip. Sunday afternoon,
Double Header Results in Two More Road Losses
Tourists Fall to 3-14 Away from Home after Dropping Twin Bill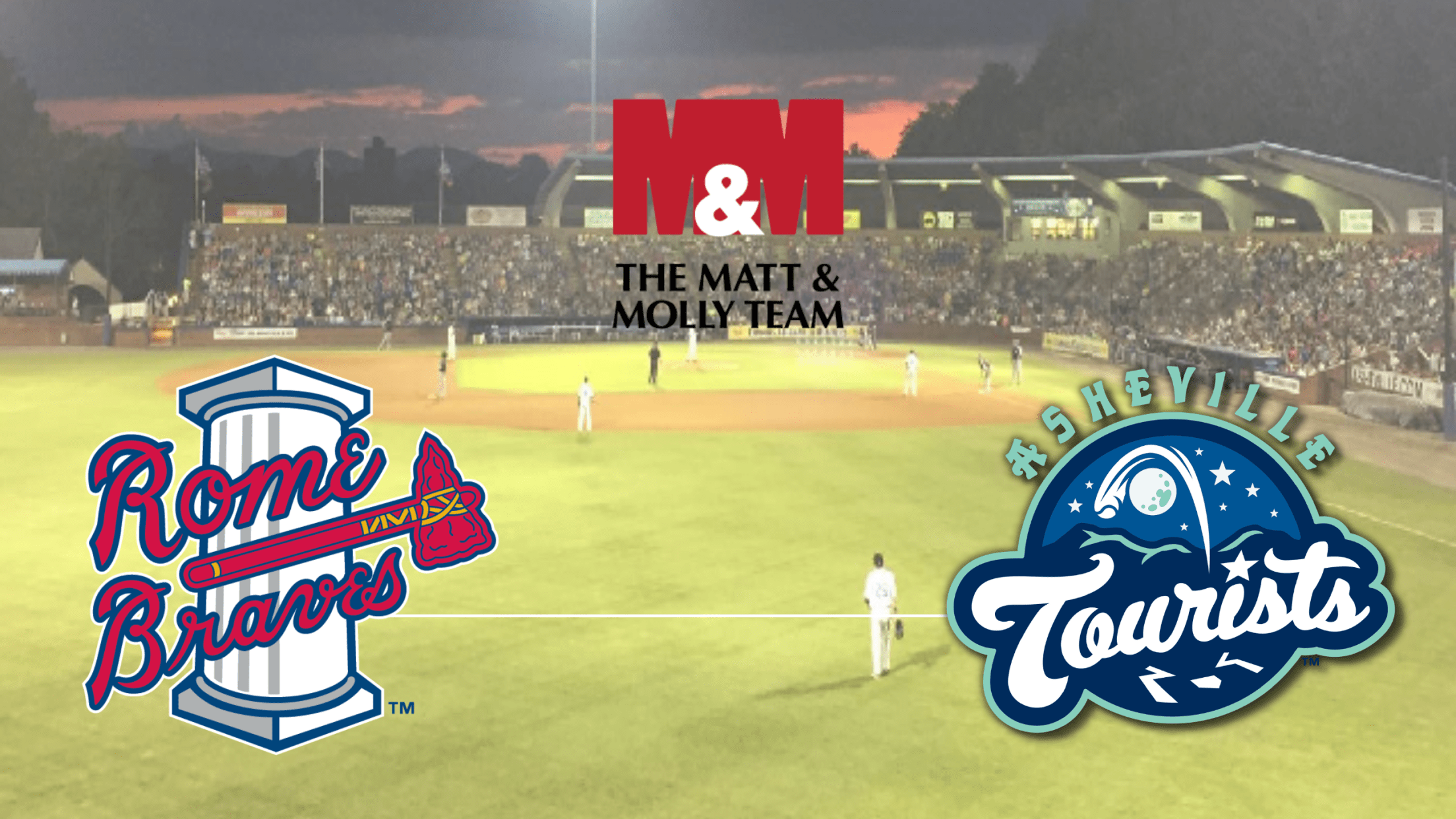 ROME- The Asheville Tourists fought their way through a pair of games at State Mutual Stadium on Friday night. For the majority of the evening, the Tourists were in good position to come away with one or possibly two victories. However, in both contests the Rome Braves used a massive
Balanced Attack Leads Tourists to a 6-5 Victory
Asheville Clicks on All Cylinders to Snap Five Game Skid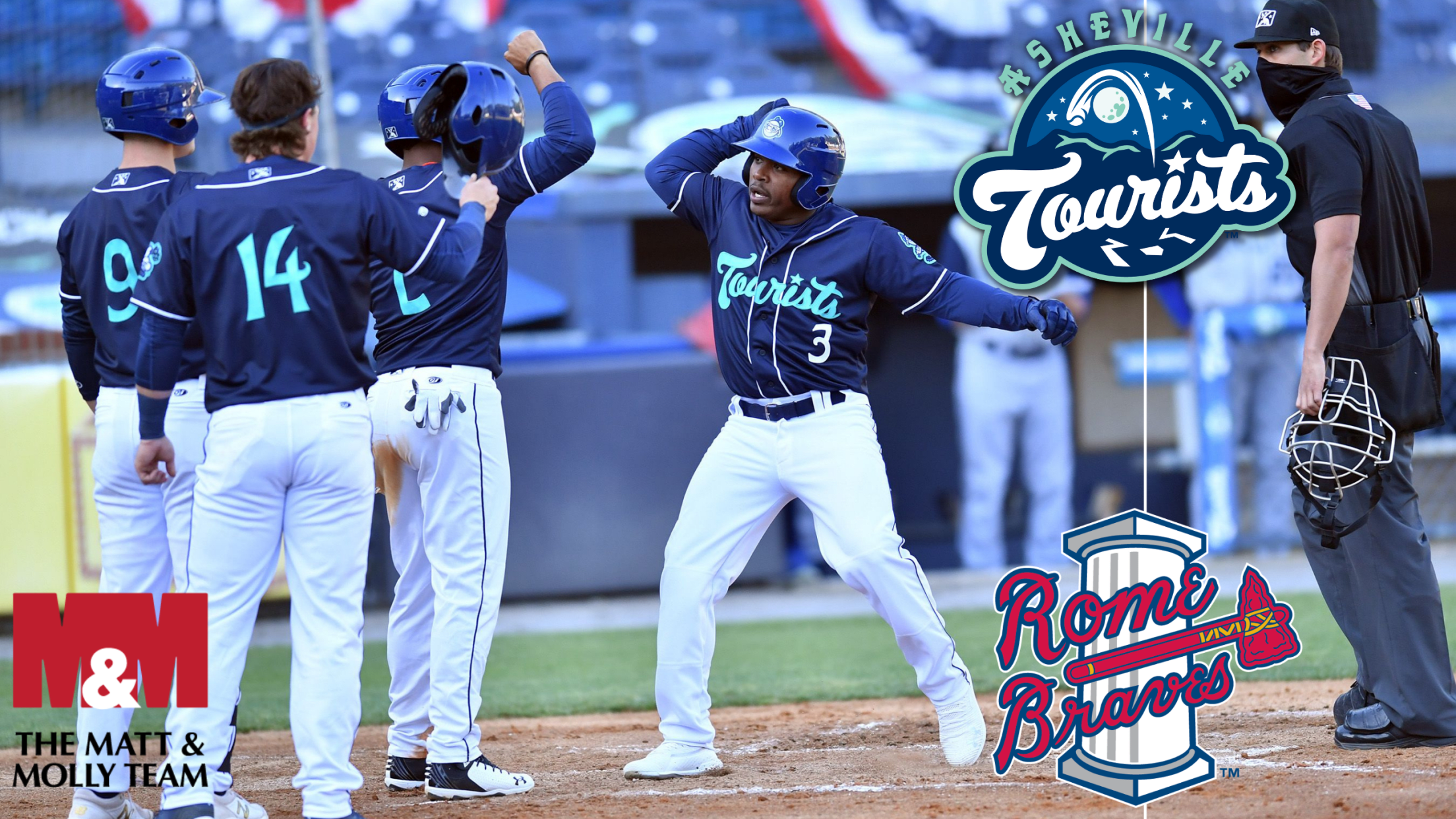 ROME- The Asheville Tourists took care of business on Thursday night with an exciting 6-5 win over the Rome Braves. Asheville used timely hitting, quality baserunning, and clutch pitching to secure the victory.
Unearned Runs Costly in a Pair of Losses
Tourists Drop Both Games of a Double-Header in Rome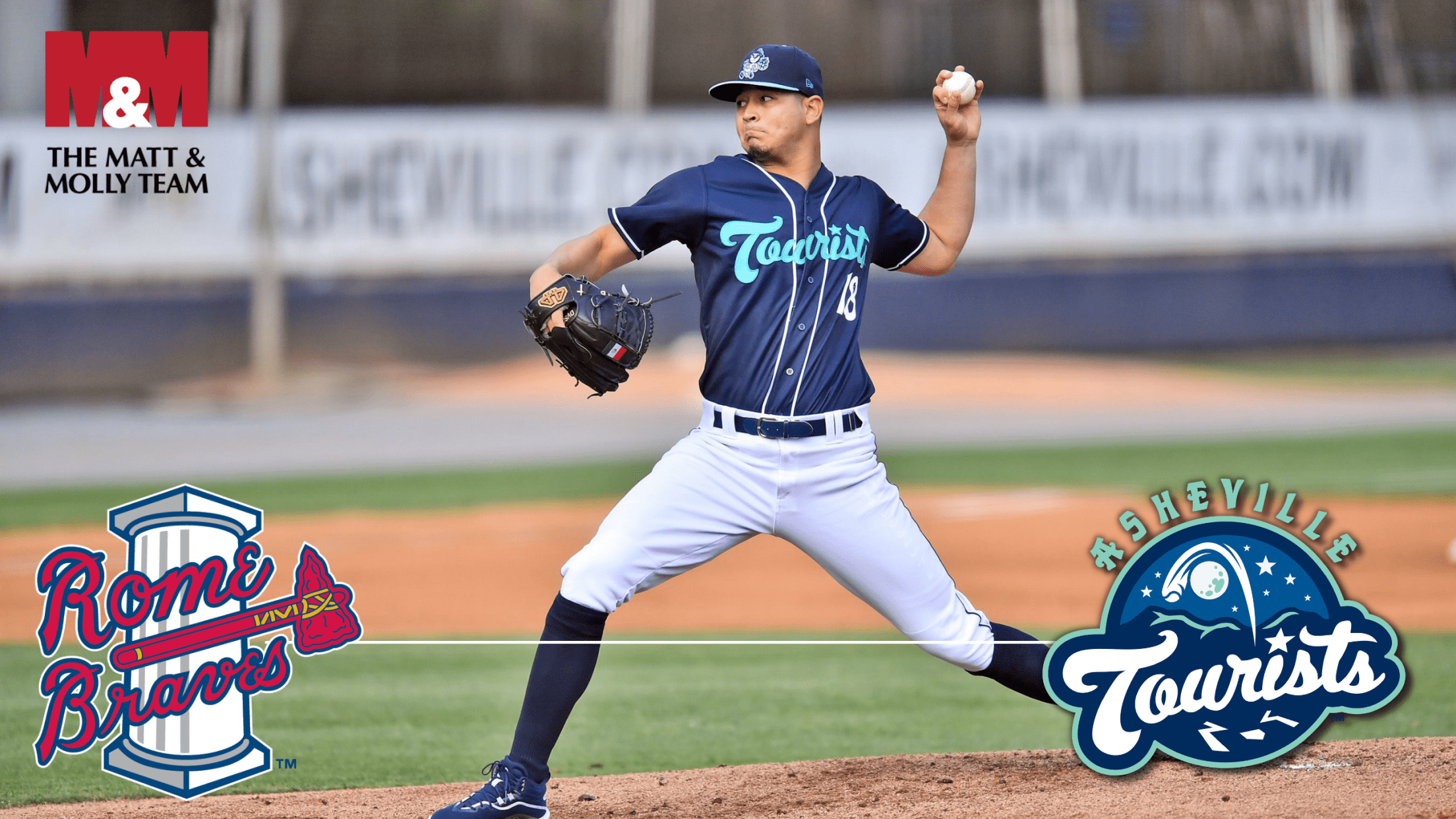 ROME- Weather is playing a major factor in Asheville's first trip to Rome, Georgia this season. The series opener began on Tuesday where only two innings were played before rain forced the game into a suspension. The Tourists and the Rome Braves finished the contest on Wednesday, an 8-4 Rome
Series in Greenville Concludes on a Low Note
Tourists Rocked in Series Finale, 15-3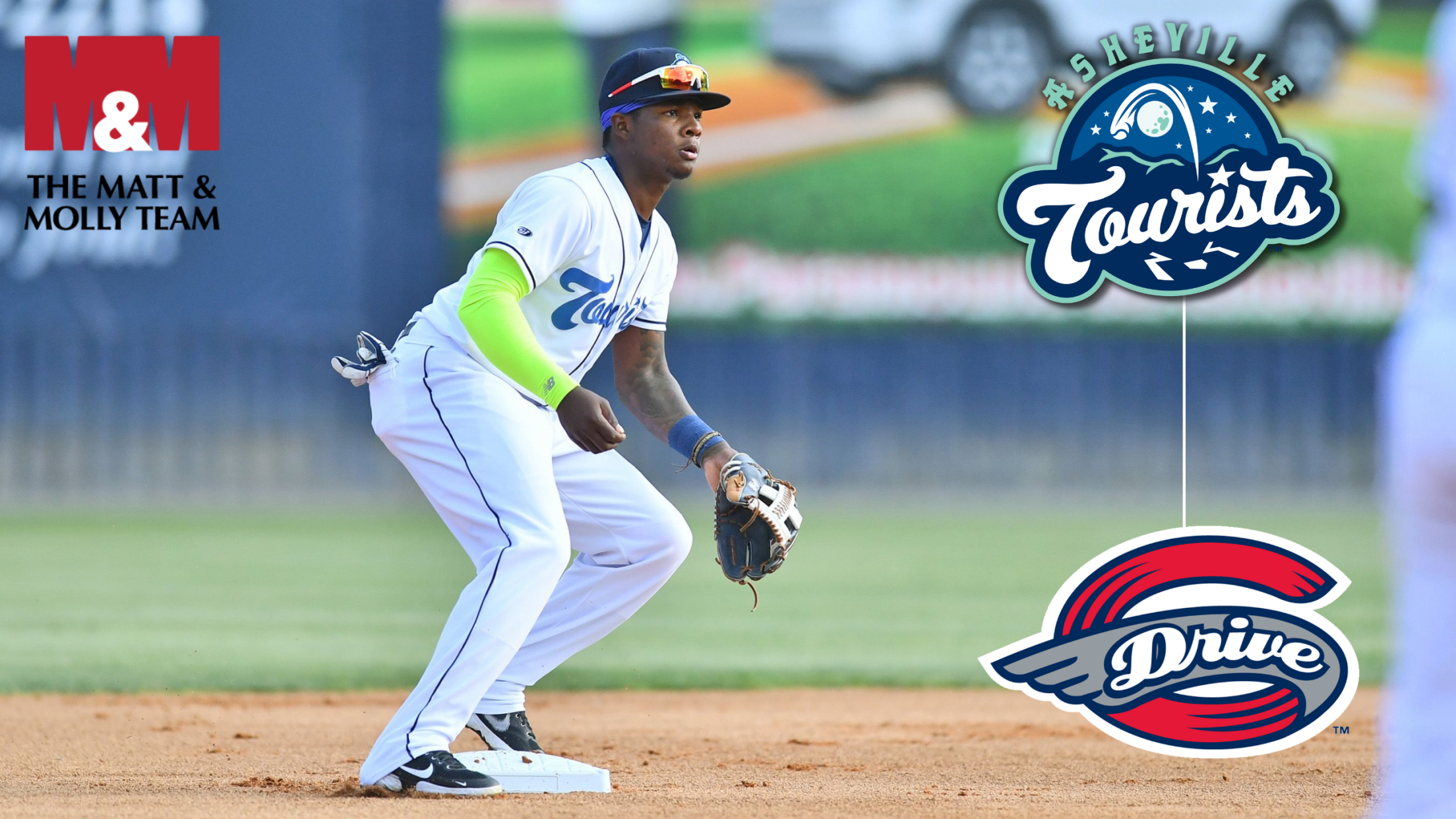 GREENVILLE- The Asheville Tourists finished off their second road series of the season the same way they finished the first; losing five out of six games. Asheville fell to the Greenville Drive in Sunday's series finale 15-3. The 12-run loss is the largest the Tourists have endured this season.
Granberg's Big Night Too Much for the Tourists
Drive's Left Fielder Collects Four Extra-Base Hits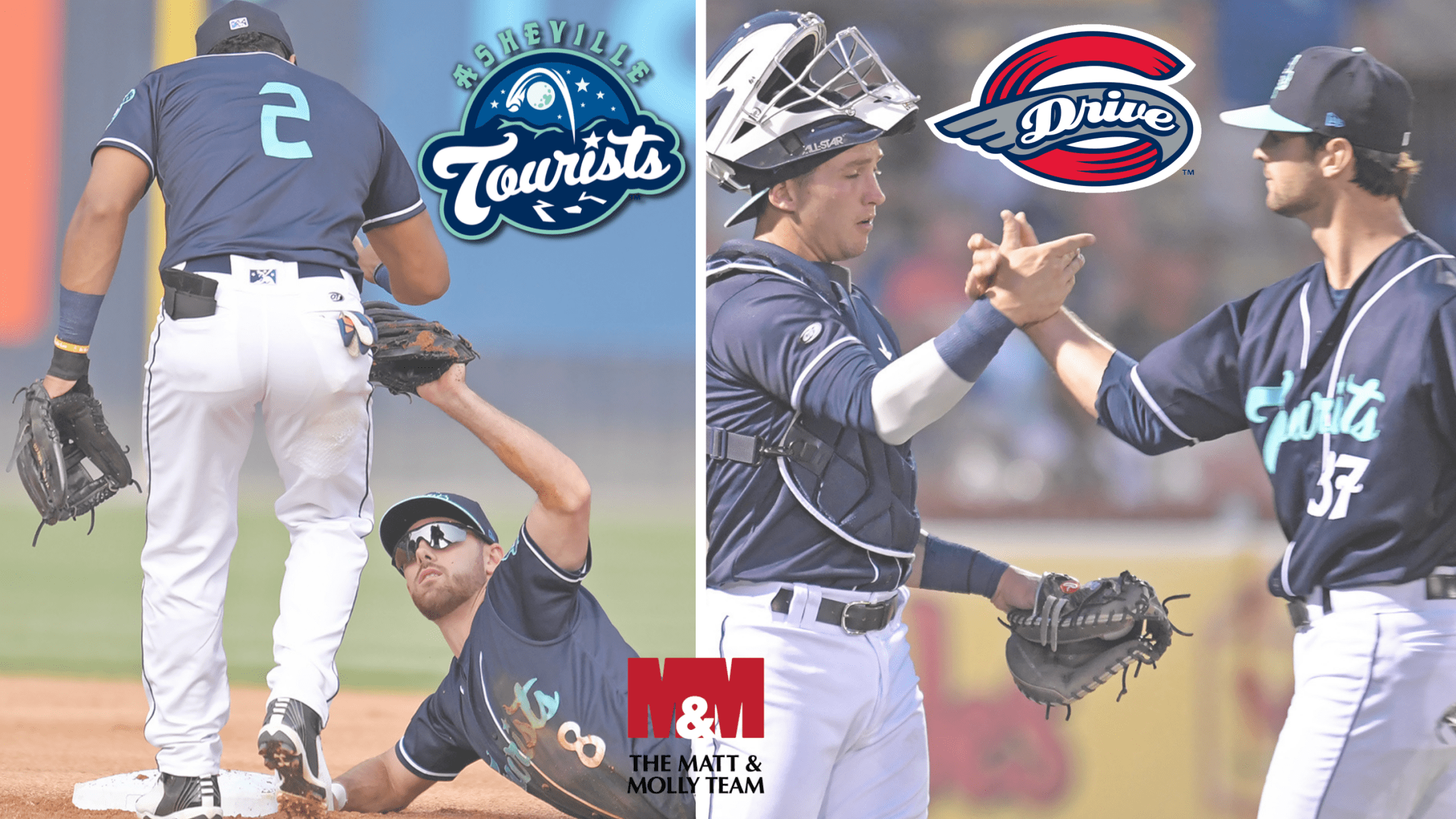 GREENVILLE- The Asheville Tourists were put on their heels from the start on Friday night. The Greenville Drive scored six runs over the first three innings and held a 9-2 lead after five. Asheville settled in over the last four innings; however, the fast Greenville start netted the home team
Bravo Spearheads Pitching Gem in Tourists 3-1 Win
Valdez's Home Run Enough for Asheville as Pitching Staff Dominates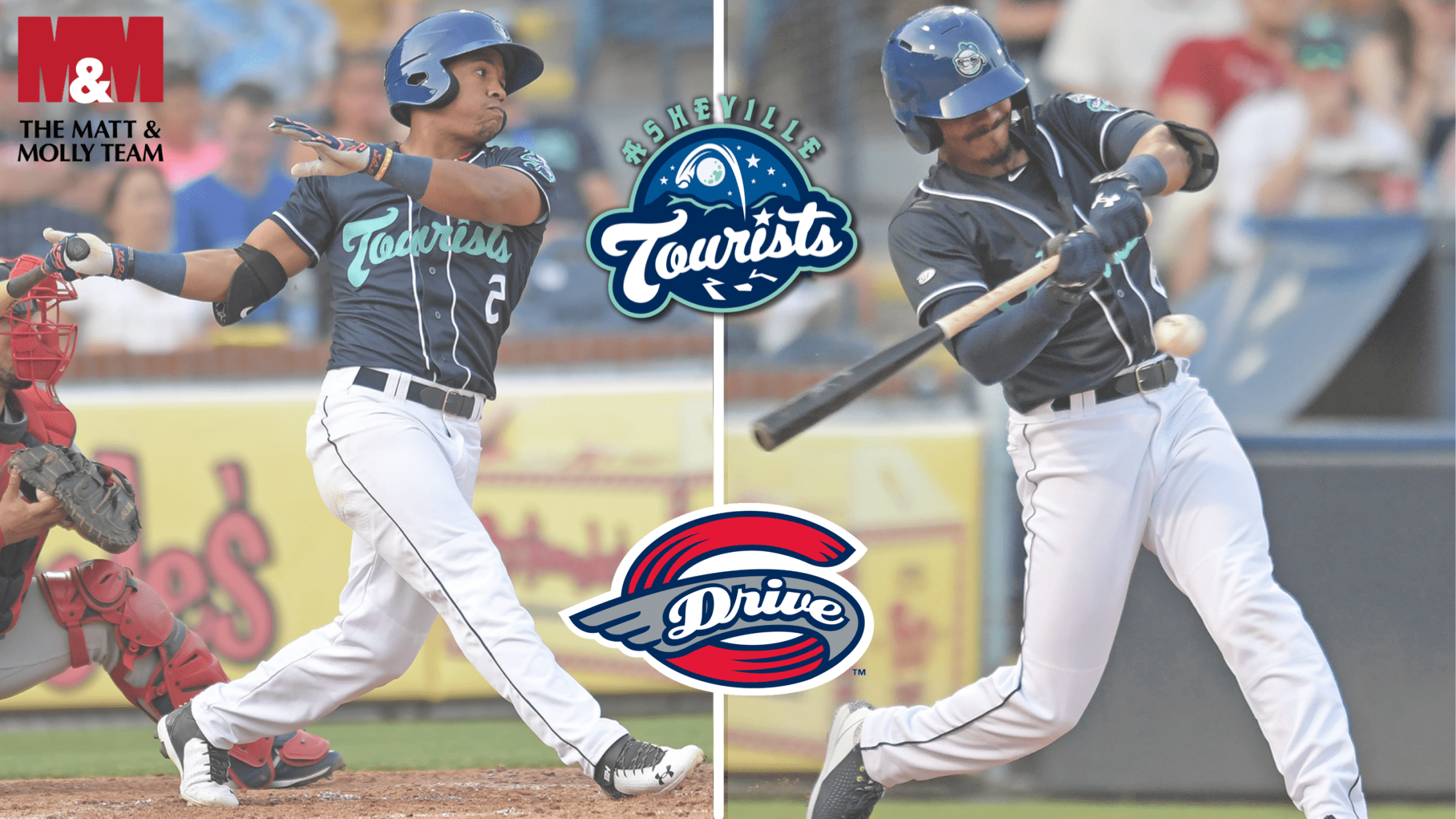 GREENVILLE- The Asheville Tourists' pitching staff delivered a bounce back performance on Thursday night and it turned out to be one of their best pitching performances of the year. Jose Bravo pitched six innings, a first for a Tourists pitcher this season, and led the Tourists to a 3-1 victory
Control Lacking in 13-3 Loss to the Drive
Tourists Issue 13 Free Passes; Suffer Fourth Straight Defeat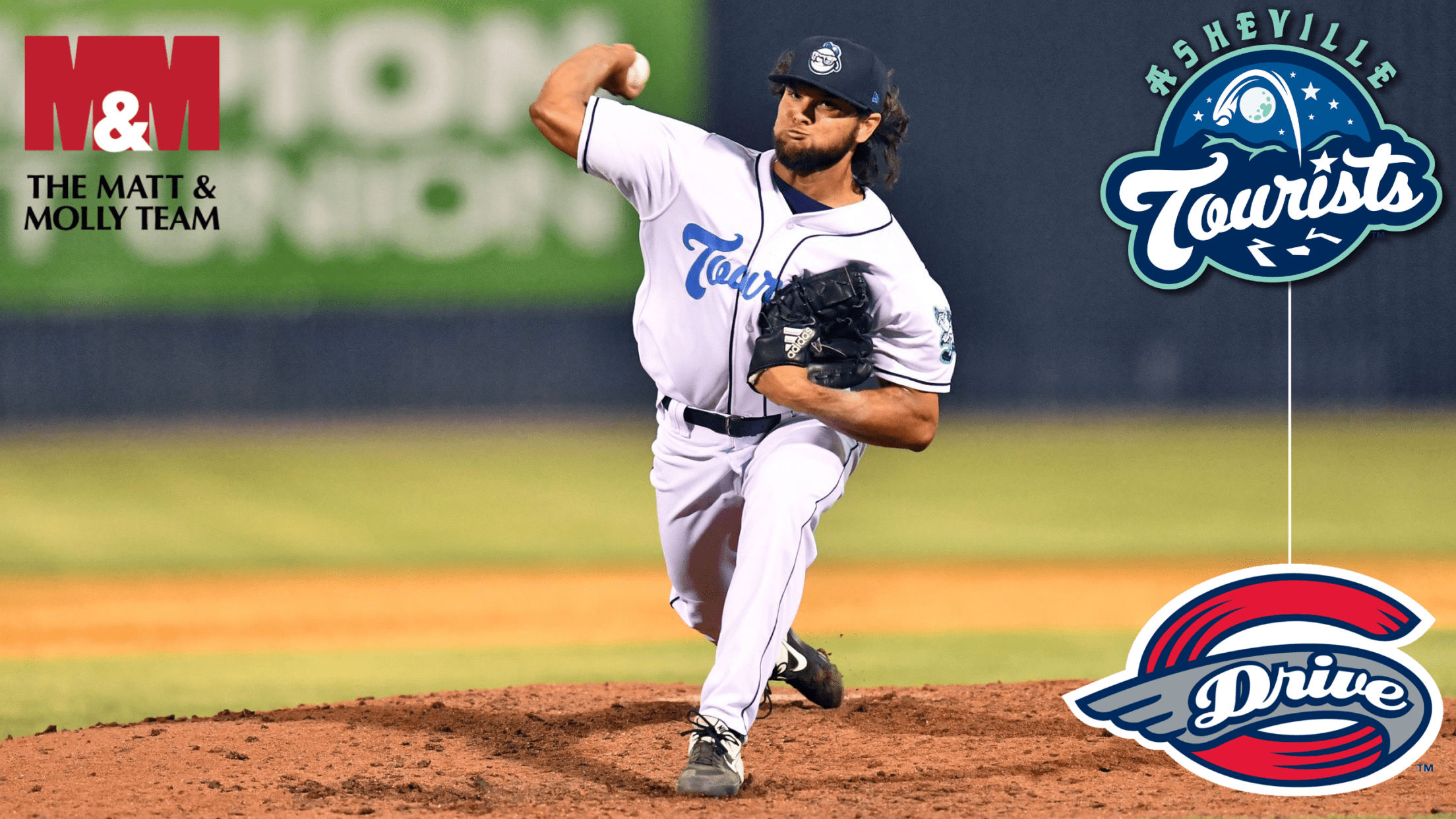 GREENVILLE- The Asheville Tourists entered Wednesday night's game allowing almost five and a half walks per game, the most in the High-A East League. That number is now close to six after Asheville's pitching staff issued a season-high 13 walks in a 13-3 loss to the Greenville Drive.
Sixth Inning Sinks Tourists in Greenville
Bullpen Struggles after Tyler Brown Delivers His Best Outing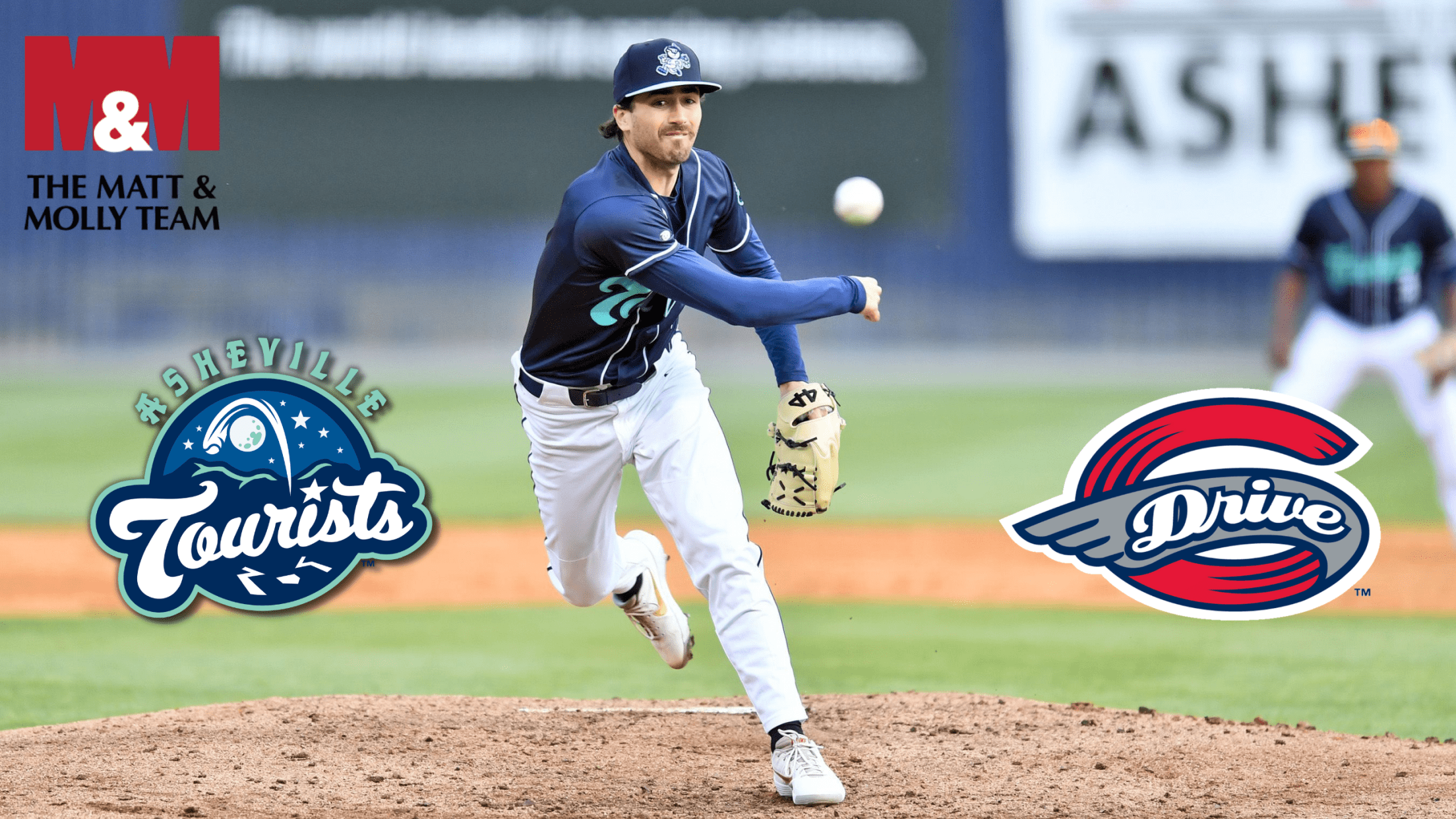 GREENVILLE- The Asheville Tourists fell to the Greenville Drive 7-4 on Tuesday night in large part due to a four-run sixth inning that turned a 4-2 lead into a 6-4 deficit. Asheville's starting pitcher, Tyler Brown, pitched a season-high five innings let his defense make plays behind him by only
Tourists Drop Second Straight at Home for the First Time
Hot Rods Take Series Finale at McCormick Field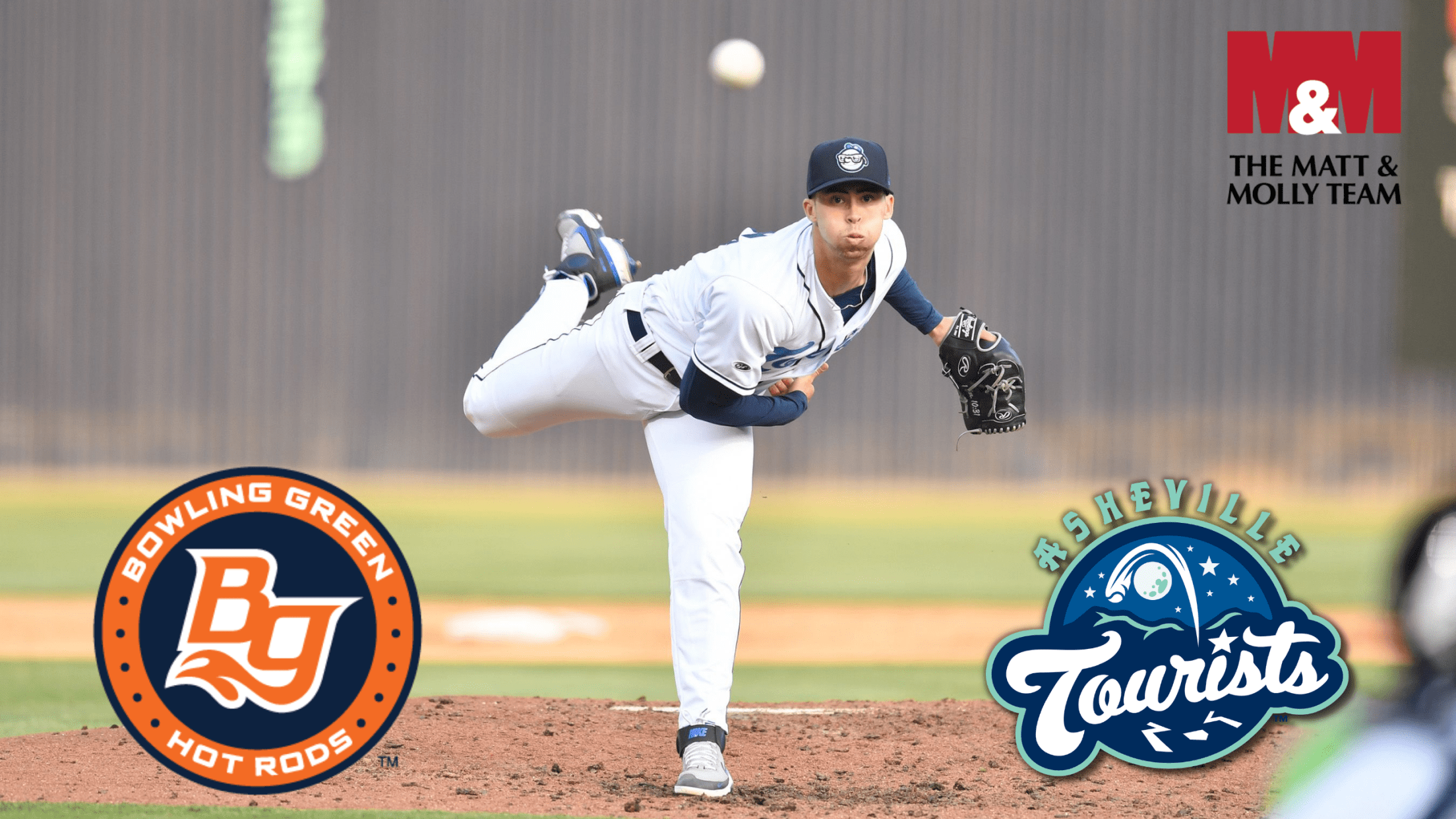 ASHEVILLE- The Asheville Tourists have been very good playing at McCormick Field through the month of May. Sunday afternoon marked the first time Asheville has suffered back-to-back home losses. The Tourists fell 6-2 to the Bowling Green Hot Rods, their second straight loss, however Asheville still won the series four
Win Streak Comes to an End as Tourists Cool Off
Bowling Green Keeps Asheville's Hitters at Bay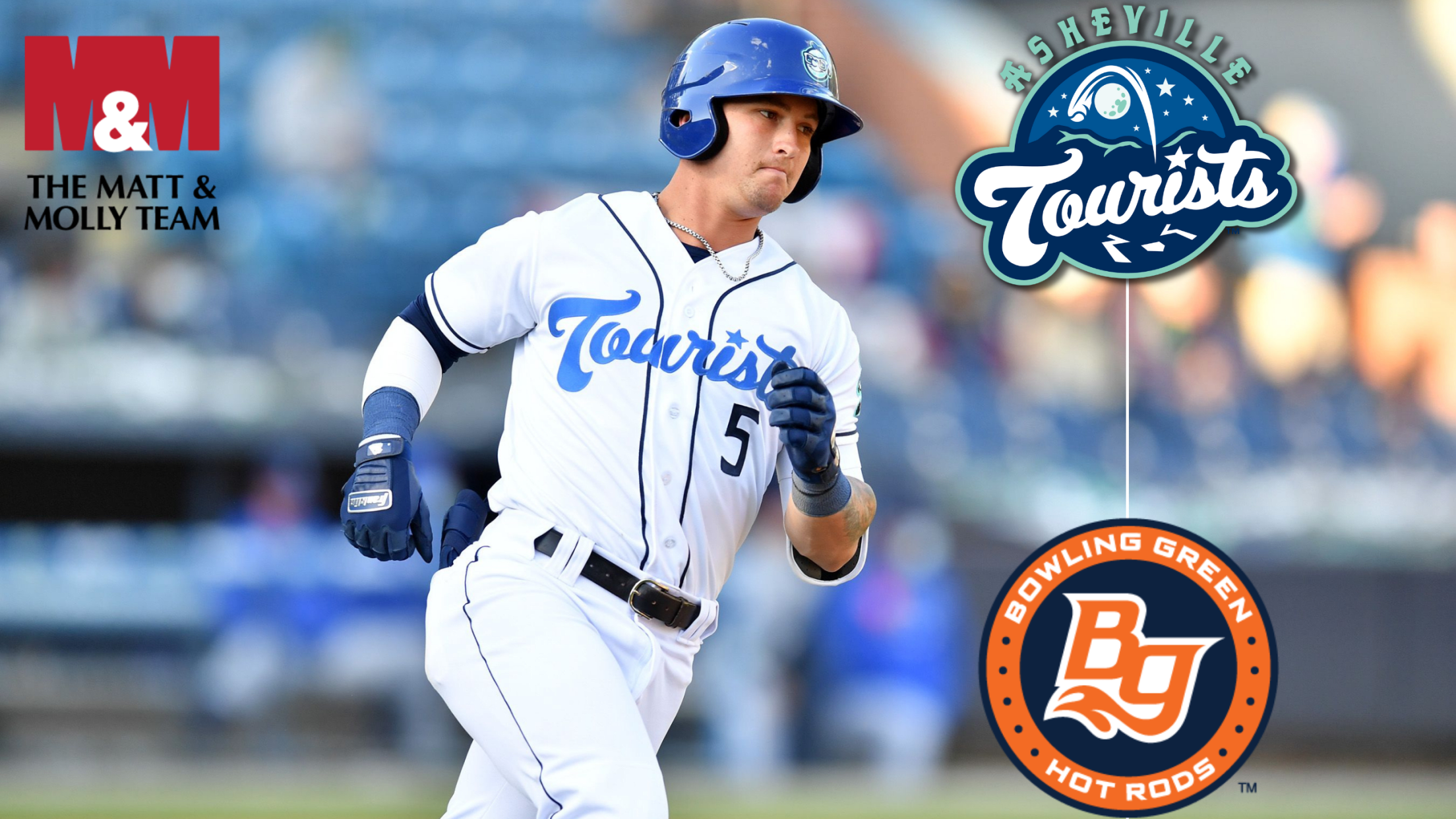 ASHEVILLE- A breezy, chilly night in Asheville cooled down the Tourists offense. It had to happen at some point. The Asheville Tourists were putting up massive offensive numbers over their five-game win streak; however, Saturday night the Bowling Green Hot Rods quieted the Tourists and dealt Asheville their first loss
Perez's Timely Grand Slam Lifts Tourists in Rain Shortened Game
Asheville Wins Fifth Straight, 9-7, in a Six Inning Contest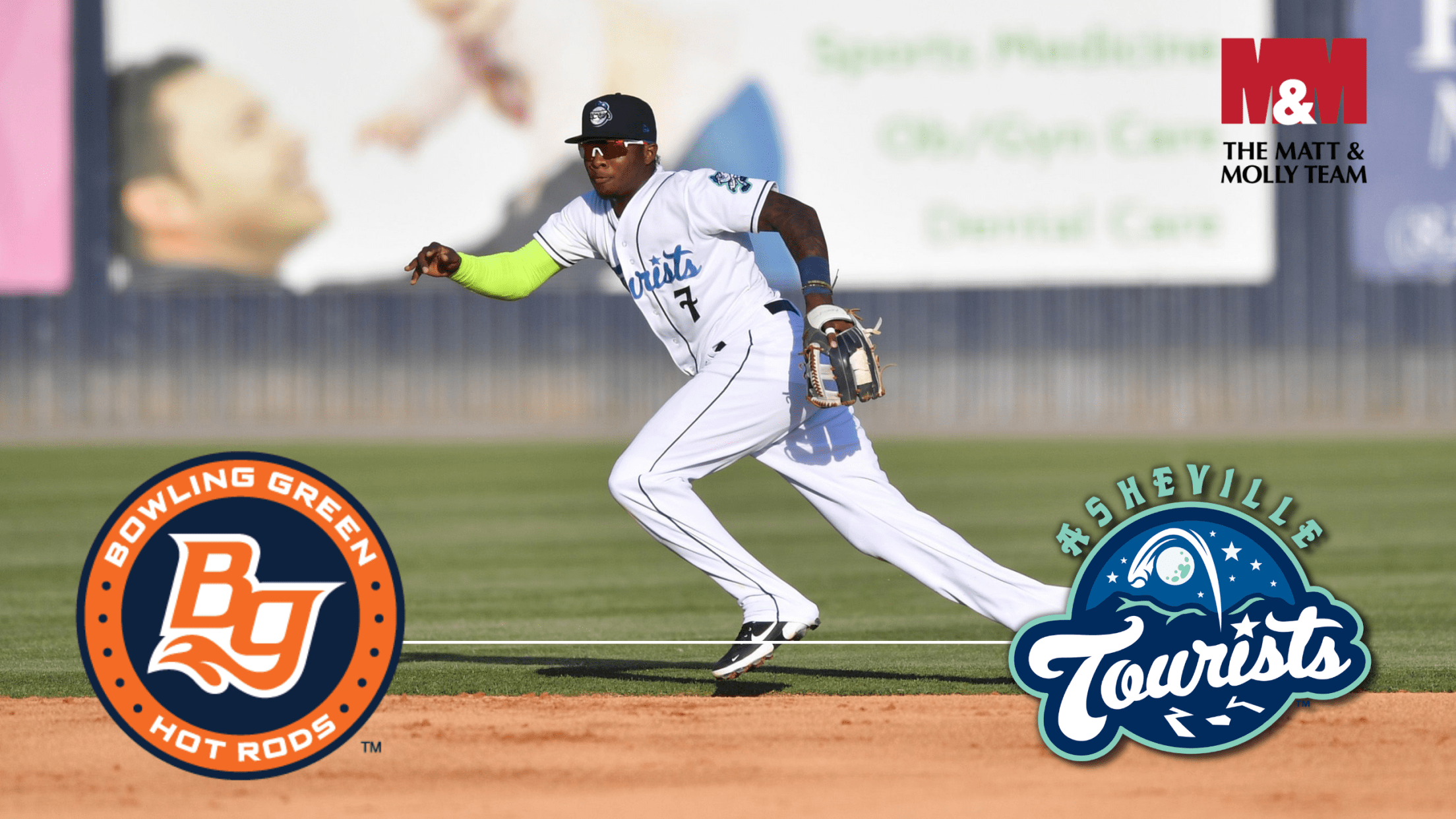 ASHEVILLE- The weather gave the Asheville Tourists an assist on Friday night when the rain came pouring down at the end of the sixth inning. At that time, the Tourists led the Bowling Green Hot Rods by a score of 9-7. The rain did not let up and Asheville claimed
Barefoot and Schreiber Both Go Deep in Fourth Straight Win
Tourists Win for the Seventh Time in Nine Games; Move into Second Place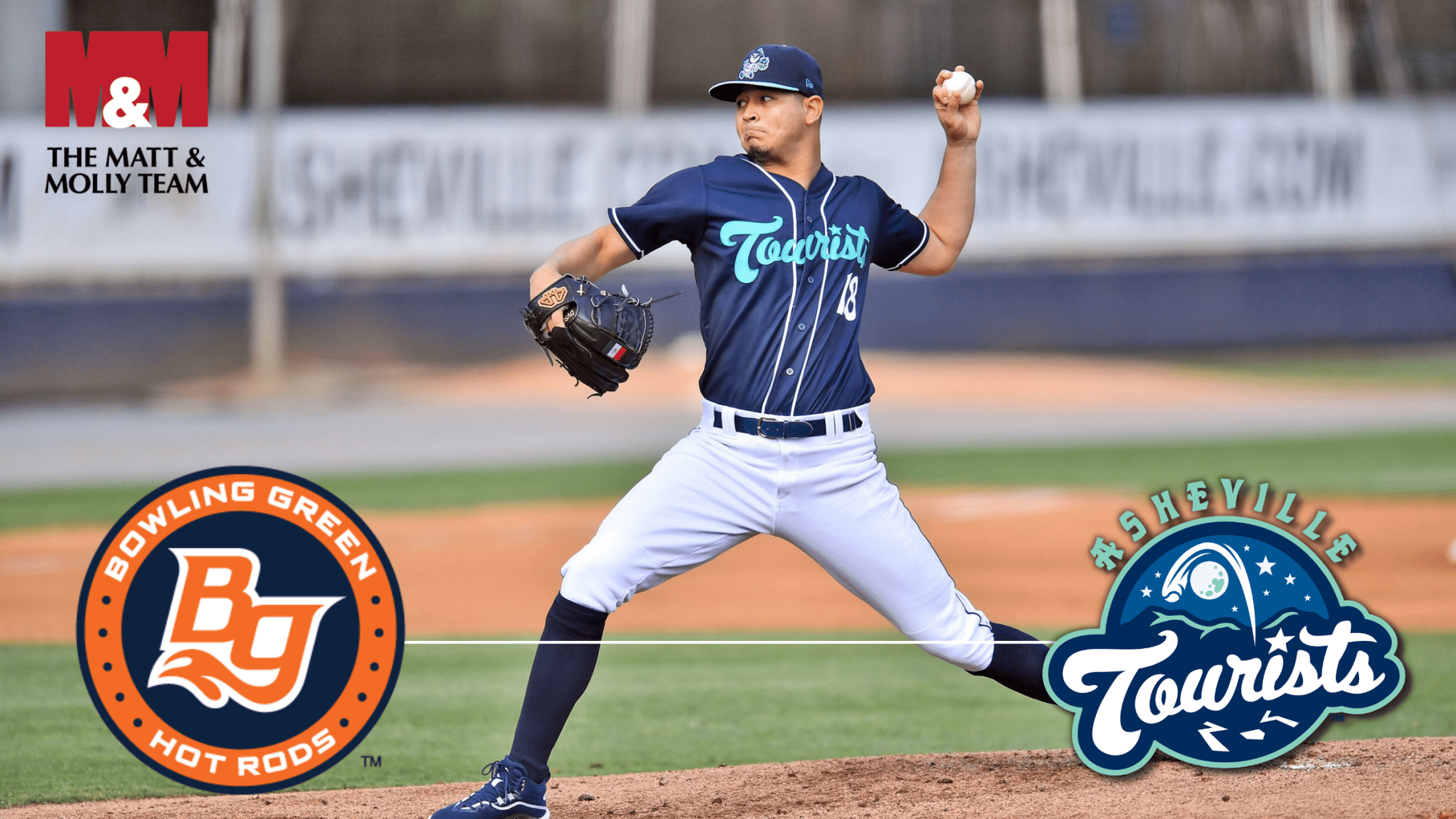 ASHEVILLE- The Asheville Tourists are on a hot streak. Asheville defeated the Bowling Green Hot Rods by a final score of 9-4 on Thursday night to win their fourth straight game. The Tourists are 7-2 through the first nine games of their homestand and are just half a game back
Valdez Drives in Seven as the Tourists Come Back to Win Again
Asheville Hits a Season-High Five Home Runs in 16-12 Victory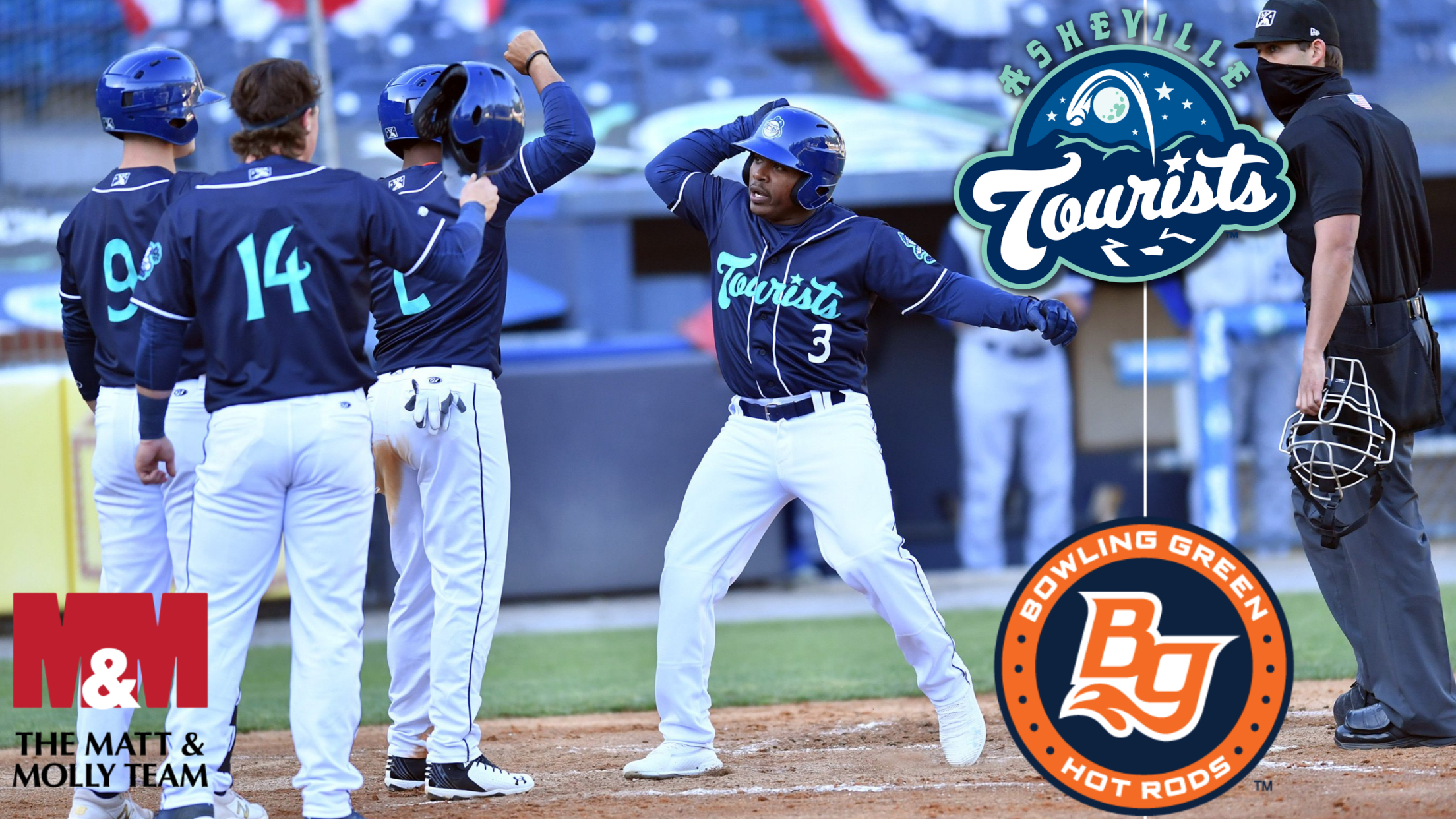 ASHEVILLE- Enmanuel Valdez put together a huge offensive performance on Wednesday night with two Home Runs and seven runs batted in. The Tourists infielder had plenty of help offensively as Asheville overcame another late deficit to beat the Bowling Green Hot Rods 16-12 at McCormick Field.
More Eighth Inning Magic Gives the Tourists a 6-5 Win
Asheville Overcomes a Three-Run Deficit Late to Beat Bowling Green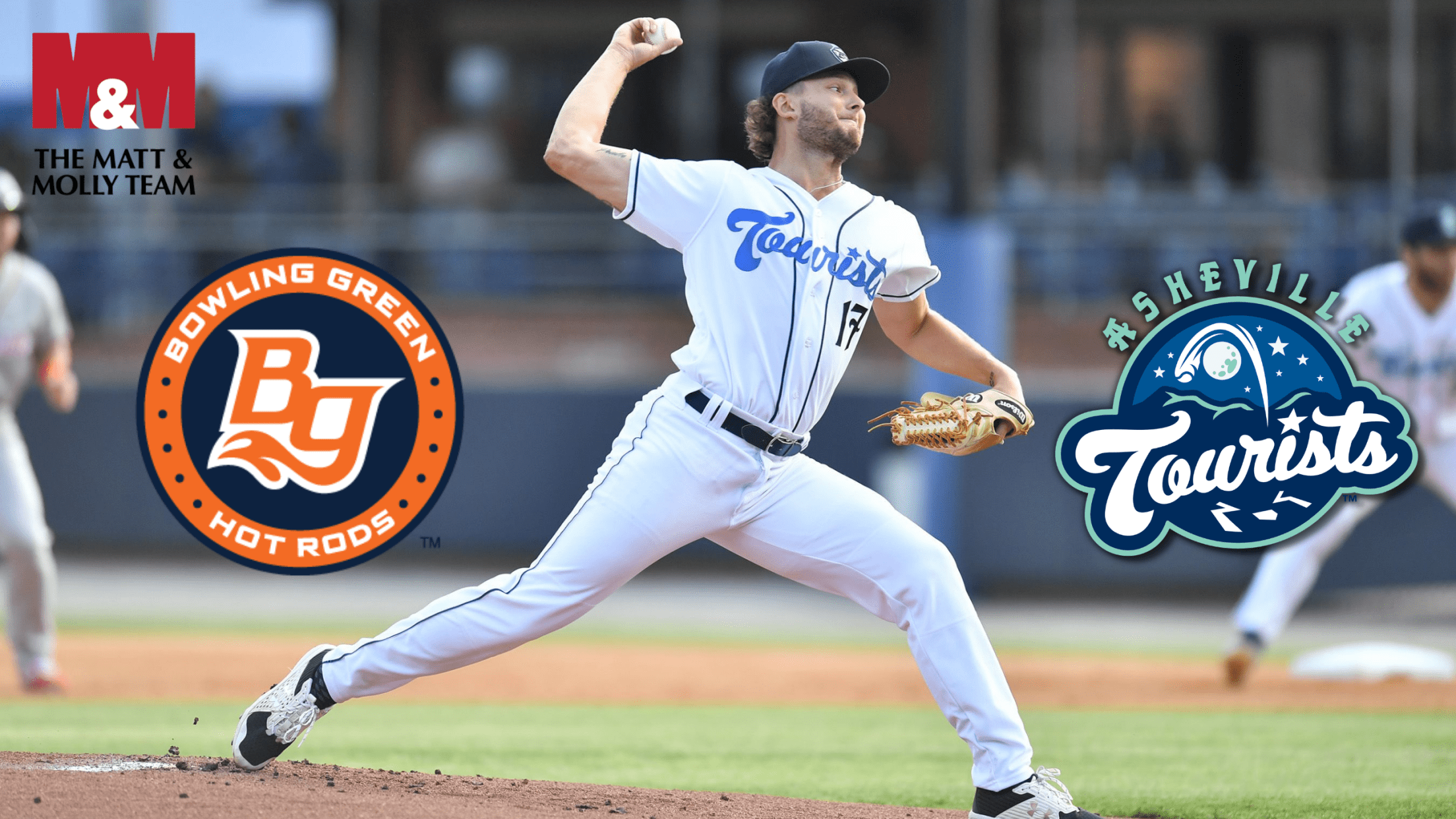 ASHEVILLE- The Asheville Tourists have put up some big eighth innings at McCormick Field this season. Just two days ago Asheville scored four runs to tie Greenville and eventually win in the ninth. Earlier in the season the Tourists recorded a nine-run eighth inning. Tuesday night, the Tourists trailed the
A.J. Lee Walks the Tourists Off in a Wild 13-12 Sunday Game
Asheville Overcomes Two Big Deficits to Secure Series over Greenville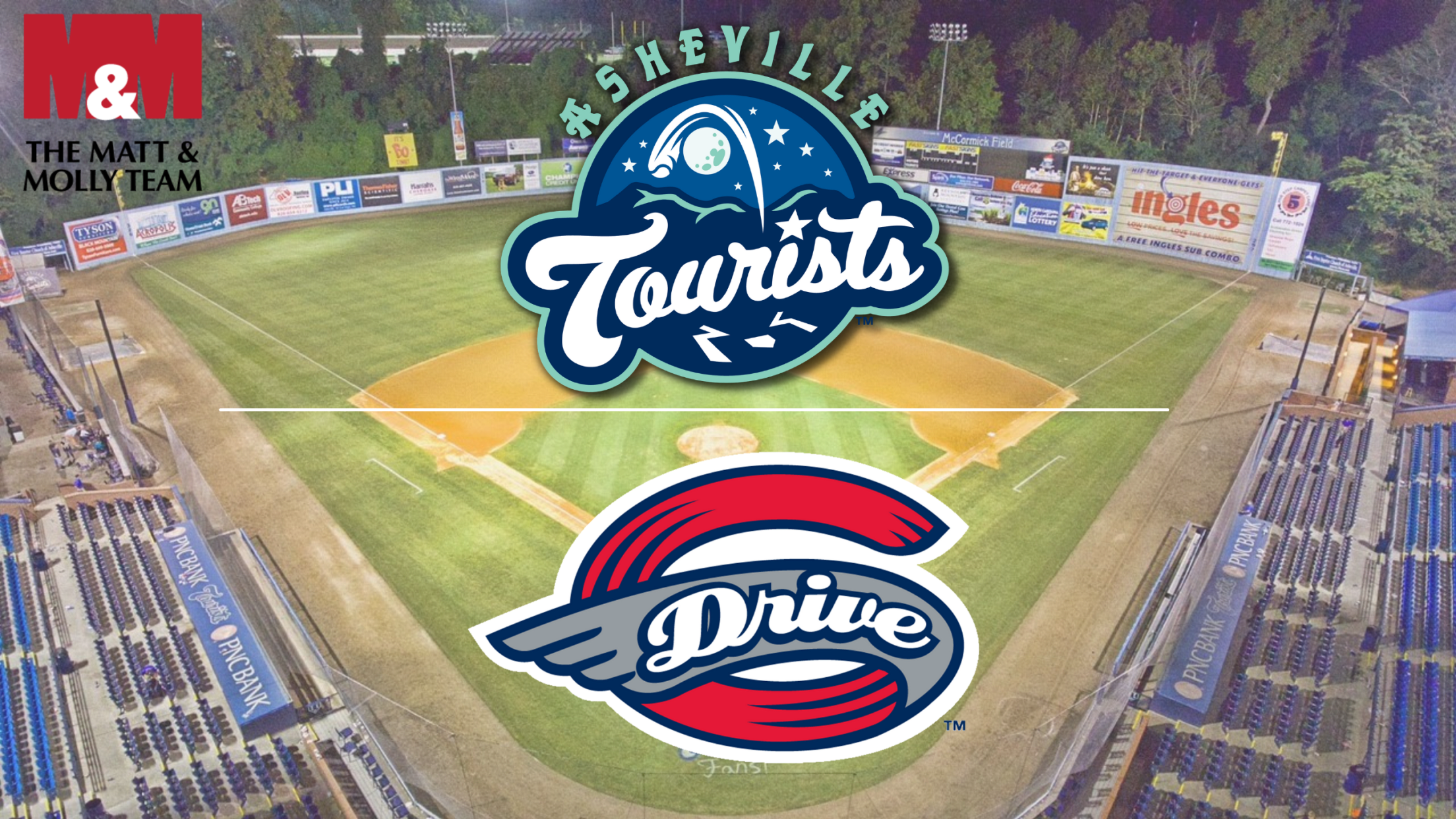 ASHEVILLE- The Asheville Tourists won a wild Sunday affair at McCormick Field over the Greenville Drive 13-12 by overcoming a pair of large deficits throughout the game. The Tourists received a game-winning, walk-off single from A.J. Lee in the bottom of the ninth to beat the Drive and win the
Ninth Inning Superman Catch Denies Tourists a Win
Greenville's Tyler Esplin Saves the Drive as Asheville Falls 3-2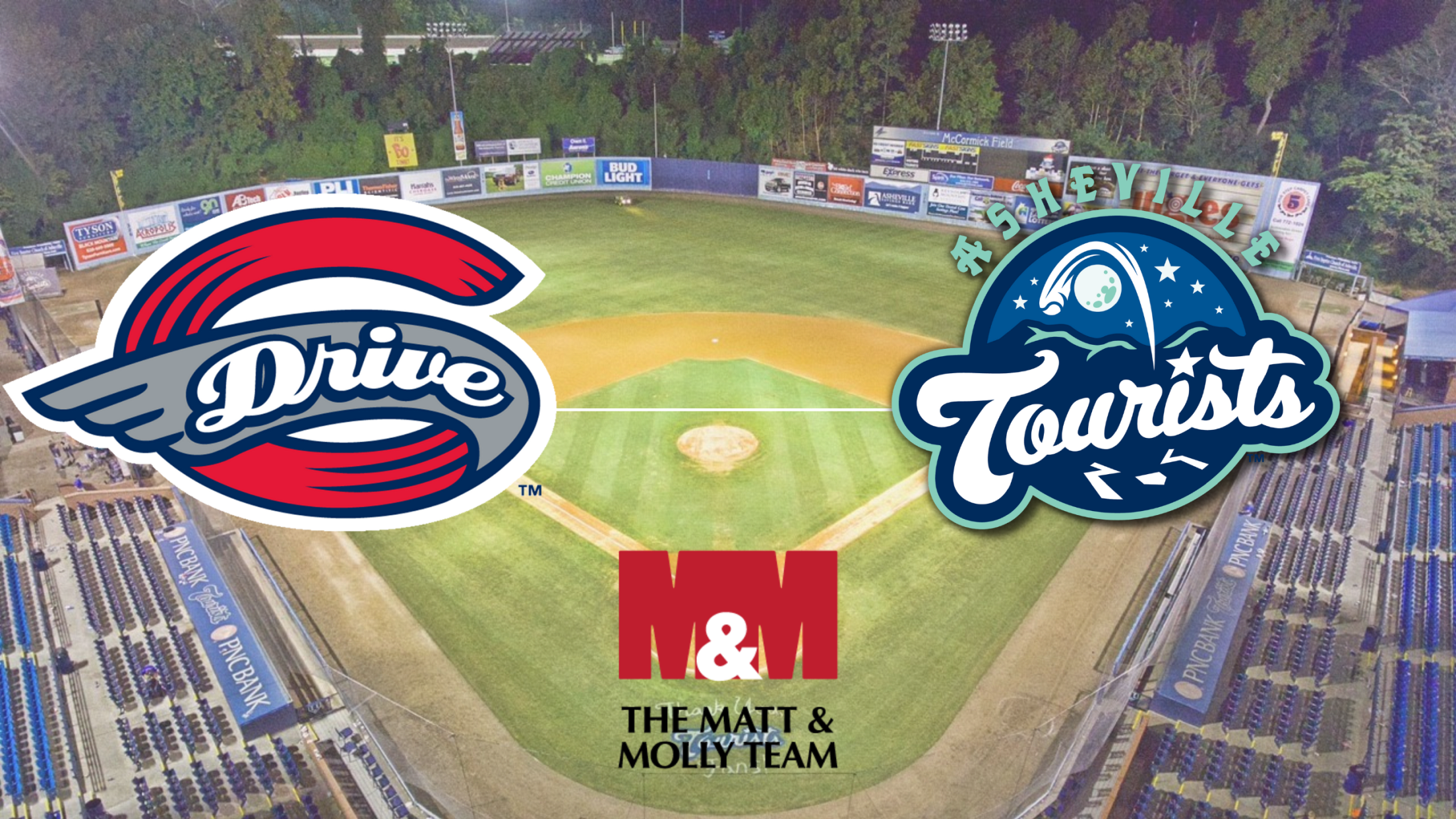 ASHEVILLE- The Asheville Tourists battled for nine innings against the Greenville Drive on Saturday night. The Tourists were within a run heading to the bottom of the ninth and nearly had a lead-off extra-base hit; however, Tyler Esplin had other ideas. The Greenville outfielder's diving catch helped clinch the game