Ticket Information & Policies
Individual Tickets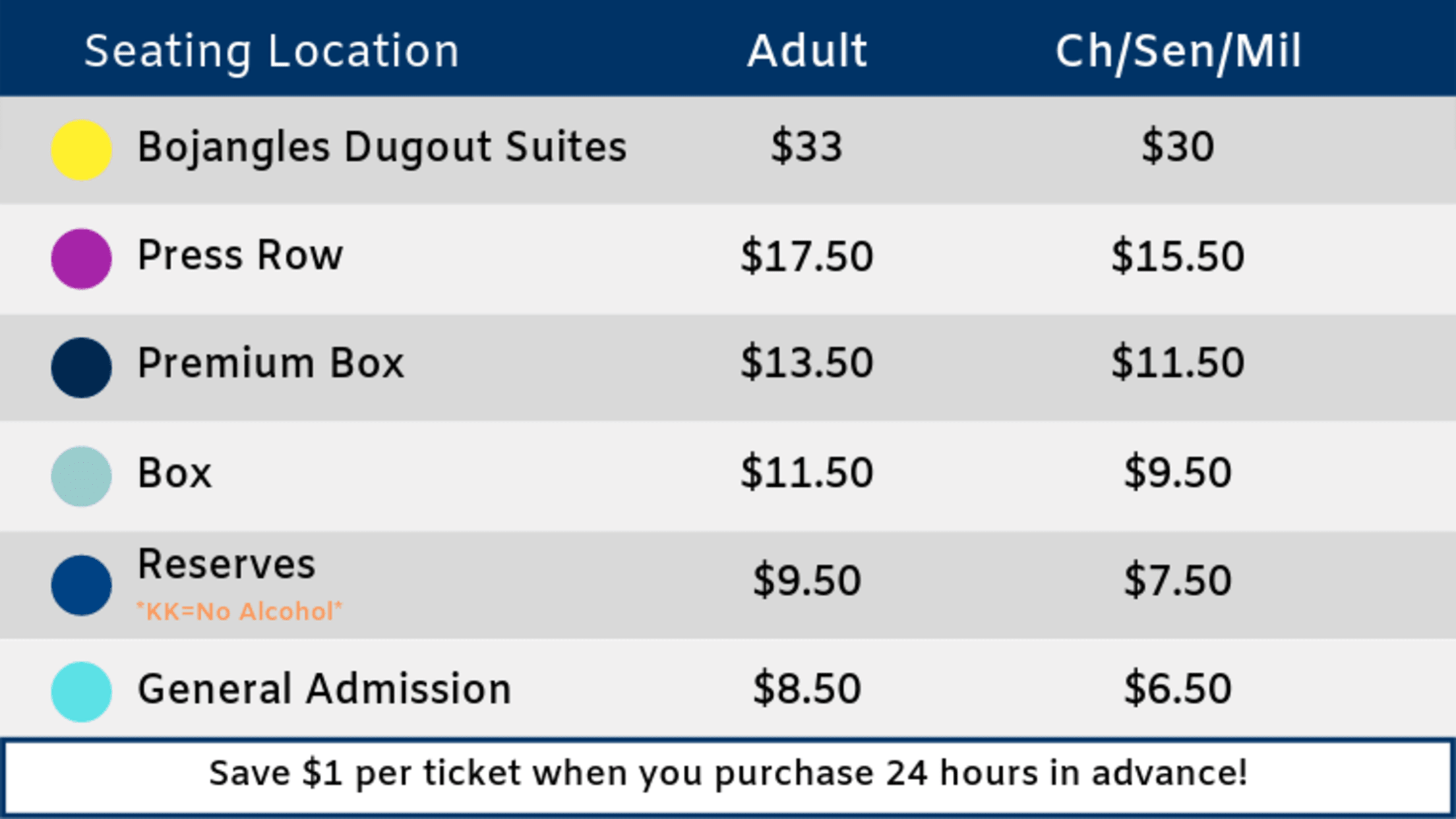 Tourists Ticket Facts
-There is a $1.50 per ticket convenience fee for tickets purchased online.
-While online orders can be made up until the time of the game, the option to pick up tickets in will-call ends 1.5 hours prior to game time. However, print at home and mobile orders can still be made during that time.
-Children 5 and under do not require a ticket as long as they do not require a seat. If they need a seat, then they will need a ticket.
-Section KK is the Family Section, highlighted in orange. There is a strict "No Alcohol" policy in this section.
-Handicap seating areas are available. To purchase seats in this area please call 828-258-0428. *These seats cannot be purchased online*
-Please note: No outside bottles, cans, coolers, food or beverages may be brought into McCormick Field
-Glitnir is the official source of Asheville Tourists tickets, and tickets should only be purchased through the dedicated ticket links on TheAshevilleTourists.com. *
Pursuant to §14-344.1(b) of the General Statutes of North Carolina, the online resale of tickets to Asheville Tourists Games at McCormick Field is prohibited.*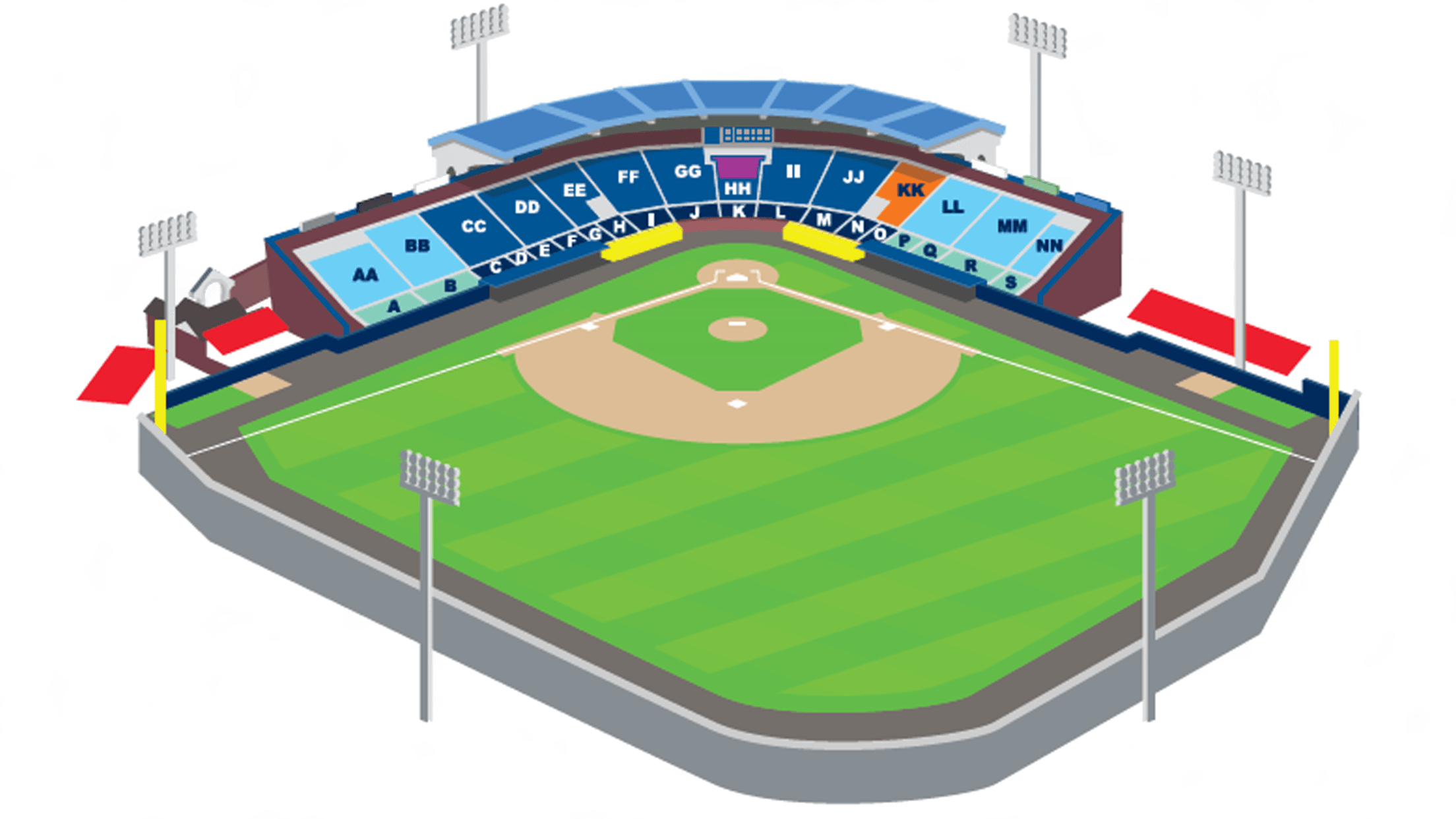 Ways to Purchase Tickets
IN PERSON
Swing by McCormick Field and purchase your tickets in-person.
Game-Days:
9:00am - end of game
Non-Game Days:
Monday-Friday, 9:00am - 5:30pm
*Pro-tip: There is no convenience charge when you purchase in person!
OVER THE PHONE
Give us a ring during buisness hours and we can take care of your order over the phone. We are available to take credit and debit orders at 828-258-0428, and there is no convenience charge for this service.
ORDERING ONLINE
After selecting your seats for an Asheville Tourists game, you will have three options:
1. Will-Call Pick Up ($1.00): If choosing will-call, tickets can be picked up at McCormick Field when arriving for the game or in advance of the day of the game during business hours. Photo ID is required when picking tickets up at will-call. *This option ends 1.5 hours prior to game time*
2. Print-At-Home: Print your tickets at home on normal 8.5" x 11" paper. Tickets do not need to be in color, but please bring the entire page.
3. Mail ($5.00): For tickets purchased 1 week or more in advance of a game, we can mail them directly to you through USPS.