Asheville Holds Off Hickory in 8-7 Win in Ten
Daniels' Four Hits Pace Tourists in Second Straight Extra-Innings Victory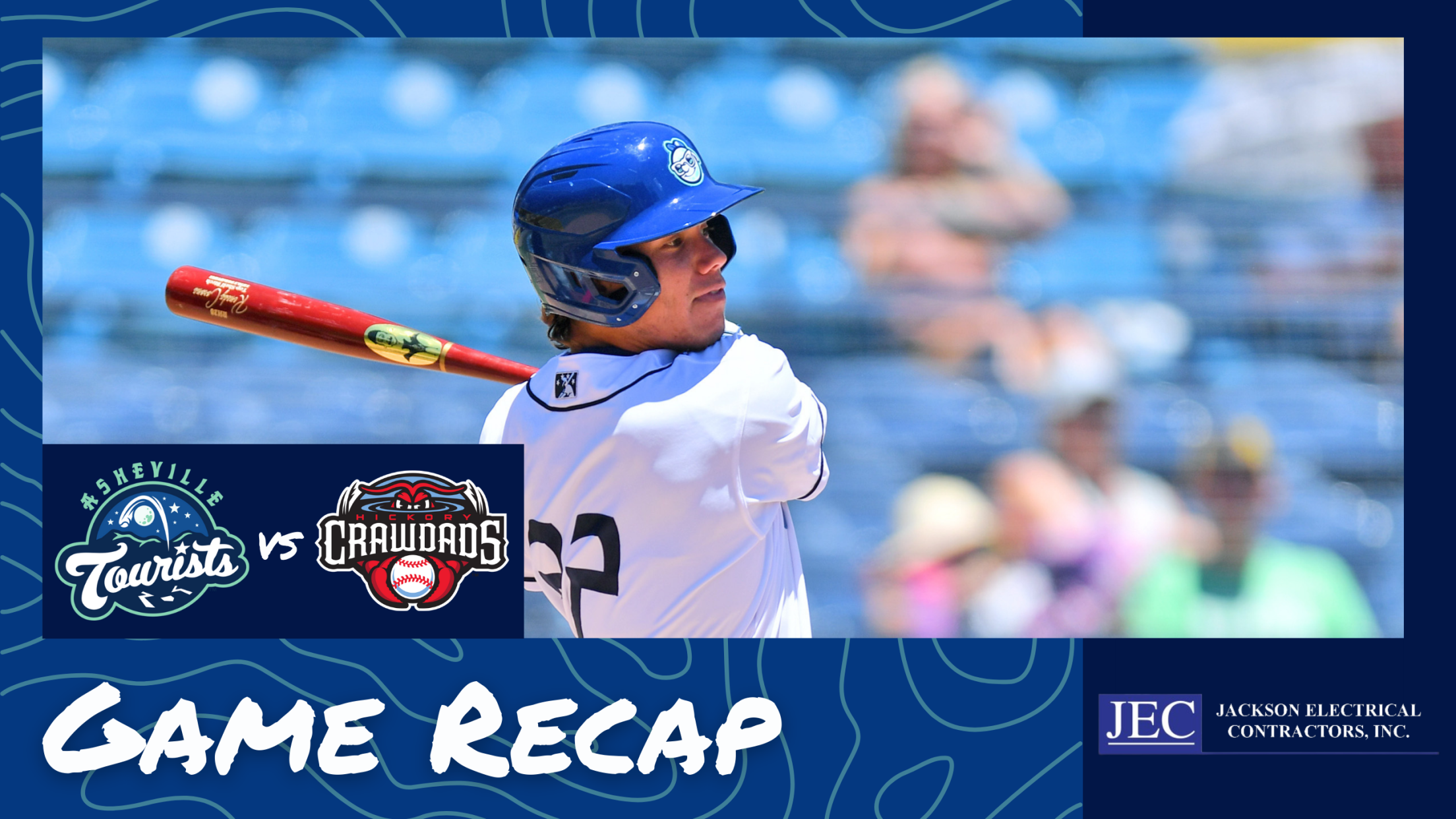 HICKORY- The Asheville Tourists played their third straight extra-inning game on Wednesday night and for the second time in a row they defeated the Hickory Crawdads by one run. Asheville had a pair of leads slip away in regulation but the Tourists battled back to secure an 8-7 win over
HICKORY- The Asheville Tourists played their third straight extra-inning game on Wednesday night and for the second time in a row they defeated the Hickory Crawdads by one run. Asheville had a pair of leads slip away in regulation but the Tourists battled back to secure an 8-7 win over Hickory in ten innings.
Zach Daniels led the offense with four hits including a clutch single in the top of the tenth inning to put the go-ahead run at third base with one out. Chad Stevens hit into a Fielder's Choice which allowed the Tourists to claim a one-run lead. Danny Cody pitched the bottom of the tenth and recorded a pair of groundouts sandwiched around a pop up to keep the Crawdads from scoring.
Asheville built a 5-0 lead early in the contest with RBI hits from Daniels and Michael Sandle. JC Correa added an RBI groundout as well. Sandle singled home another run in the fourth inning and the Tourists took a 6-2 lead into the fifth. Hickory rallied to tie the game 6-6 with four runs in the bottom of the fifth and both teams went scoreless until the ninth.
Luis Santana led off the top of the ninth with an opposite field Home Run. Hickory responded in the bottom of the ninth with a game-tying sacrifice fly that forced extras.
Daniels finished the game 4-for-5 while Sandle, Santana, and Kenedy Corona all recorded three hits. Quincy Hamilton reached base four times from the leadoff spot. The Tourists left a season-high 16 runners on base but still found a way to pick up the win.
Heitor Tokar and Diosmerky Taveras combined to pitch the first eight innings for Asheville before Cody came in to pick up the win.
Tourists Game Recaps are presented by Jackson Electrical Contractors, Inc