Asheville Rolls 17-3 For Third Straight Win
Tourists Score in Each of the First Seven Innings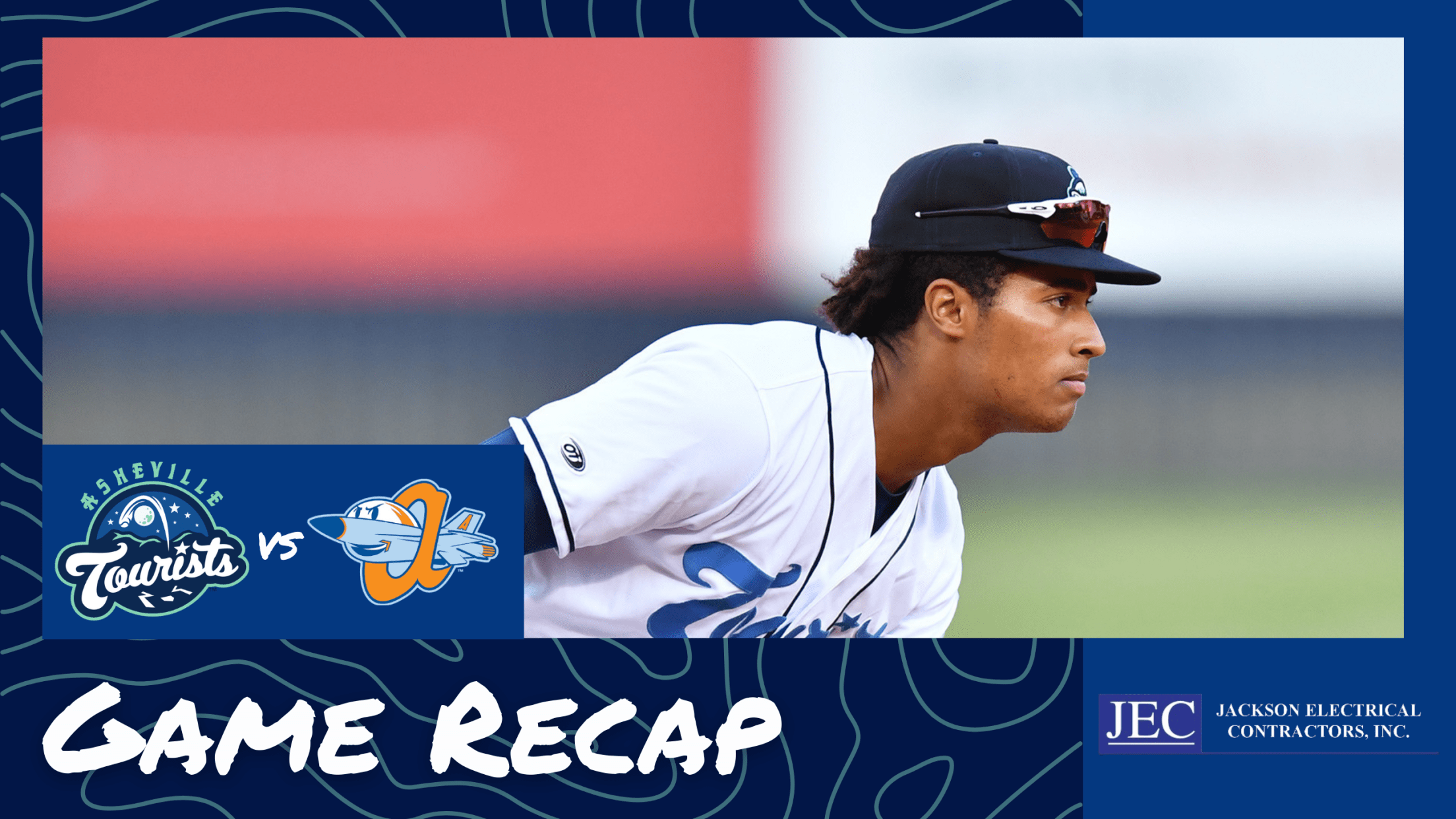 ASHEVILLE- The Asheville Tourists crushed the Aberdeen IronBirds on Friday night 17-3 in front of a sold-out McCormick Field. The 14-run margin of victory is the largest for Asheville this season. Chad Stevens, Kenedy Corona, Miguel Palma, and Deury Carrasco all homered for the home team and all four also
ASHEVILLE- The Asheville Tourists crushed the Aberdeen IronBirds on Friday night 17-3 in front of a sold-out McCormick Field. The 14-run margin of victory is the largest for Asheville this season. Chad Stevens, Kenedy Corona, Miguel Palma, and Deury Carrasco all homered for the home team and all four also added a double.
Ryan Gusto earned the win with five strong innings pitched to begin the game. Gusto surrendered only two runs, both in the second inning, and struck out five without walking a batter. Spencer Arrighetti pitched the final four innings to earn his second save of the season.
The offensive outburst consisted of 14 hits; nine of which were extra-base hits. Asheville also worked ten walks and put three more runners aboard on hit-by-pitches. Stevens' three-run Home Run in the bottom of the first gave the Tourists a lead they would never relinquish.
Corona clubbed a two-run Home Run in the second and Palma belted a Grand Slam in the third. Palma also added an RBI double in the fourth that scored Quincy Hamilton, one of four runs scored by Hamilton in the game.
Stevens and Corona both hit RBI doubles in the fifth inning while Cristian Gonzalez chipped in with an RBI single. Carrasco's Home Run led off the sixth frame and Michael Sandle capped the scoring with an RBI Fielder's Choice in the seventh.
The Tourists have won three straight games against the IronBirds and sport an 11-4 home record in the second half.
Tourists Game Recaps are presented by Jackson Electrical Contractors, Inc