Atlanta Hires Bennett as Next Danville General Manager
Bennett will be the third GM in franchise history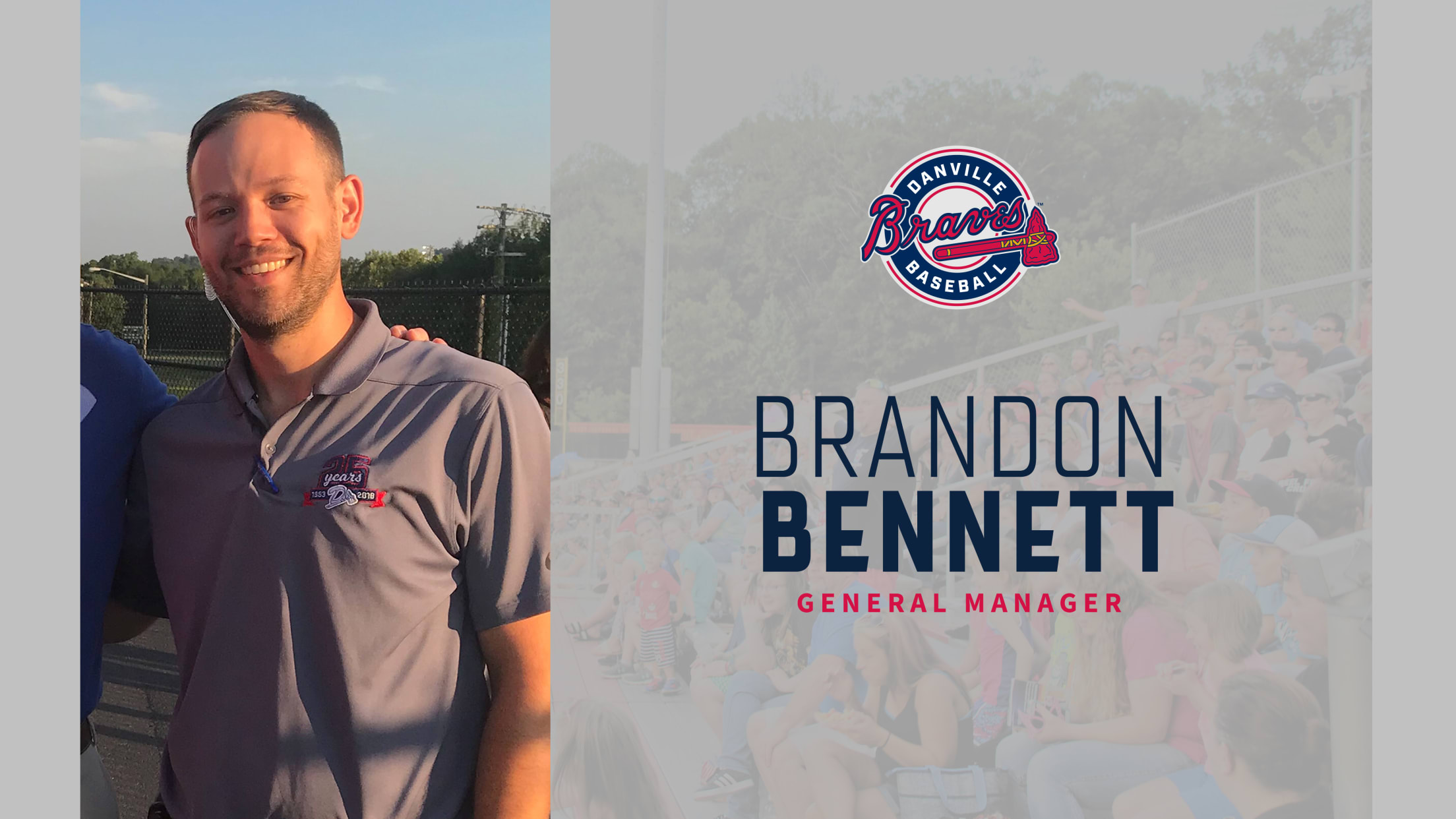 DANVILLE, Va. - The Atlanta Braves announced today that Brandon Bennett will take over as the Danville Braves General Manager beginning in January.  
DANVILLE, Va. - The Atlanta Braves announced today that Brandon Bennett will take over as the Danville Braves General Manager beginning in January.
"I'm extremely thankful for the opportunity to continue as both a part of the Braves organization and Danville community and excited for the 2020 season," said Bennett.
Bennett will serve as the team's third General Manager through 26 years in Danville. In eight years with the club, Bennett has helped the D-Braves become more efficient in concessions and ticket sales and created new avenues for growth on social media and in digital marketing.
"Brandon is ready for the role of General Manager and to lead the Danville Braves operations, having spent the past few seasons as Assistant General Manager combined with his prior experience in sales and operations," said Chip Moore, executive vice president of Braves minor league operations and special projects.
The Jacksonville, North Carolina native was promoted to the position after serving as the Assistant General Manager with Danville from the 2016 through 2019 seasons. Bennett began his career in sports with the D-Braves working as a sales and operations trainee in 2010 and later served as the Sales and Marketing Manager from 2010-2013.
Bennett has been married to his wife, Hannah, for six years, and they have one son, Newt. Bennett is well involved in the Danville community and serves in several roles at Mount Hermon Baptist Church.
For more information about the Danville Braves 2020 season, visit dbraves.com or follow the team on Facebook, Twitter and Instagram.