Iowa Cruises to Series Opener Win Over Omaha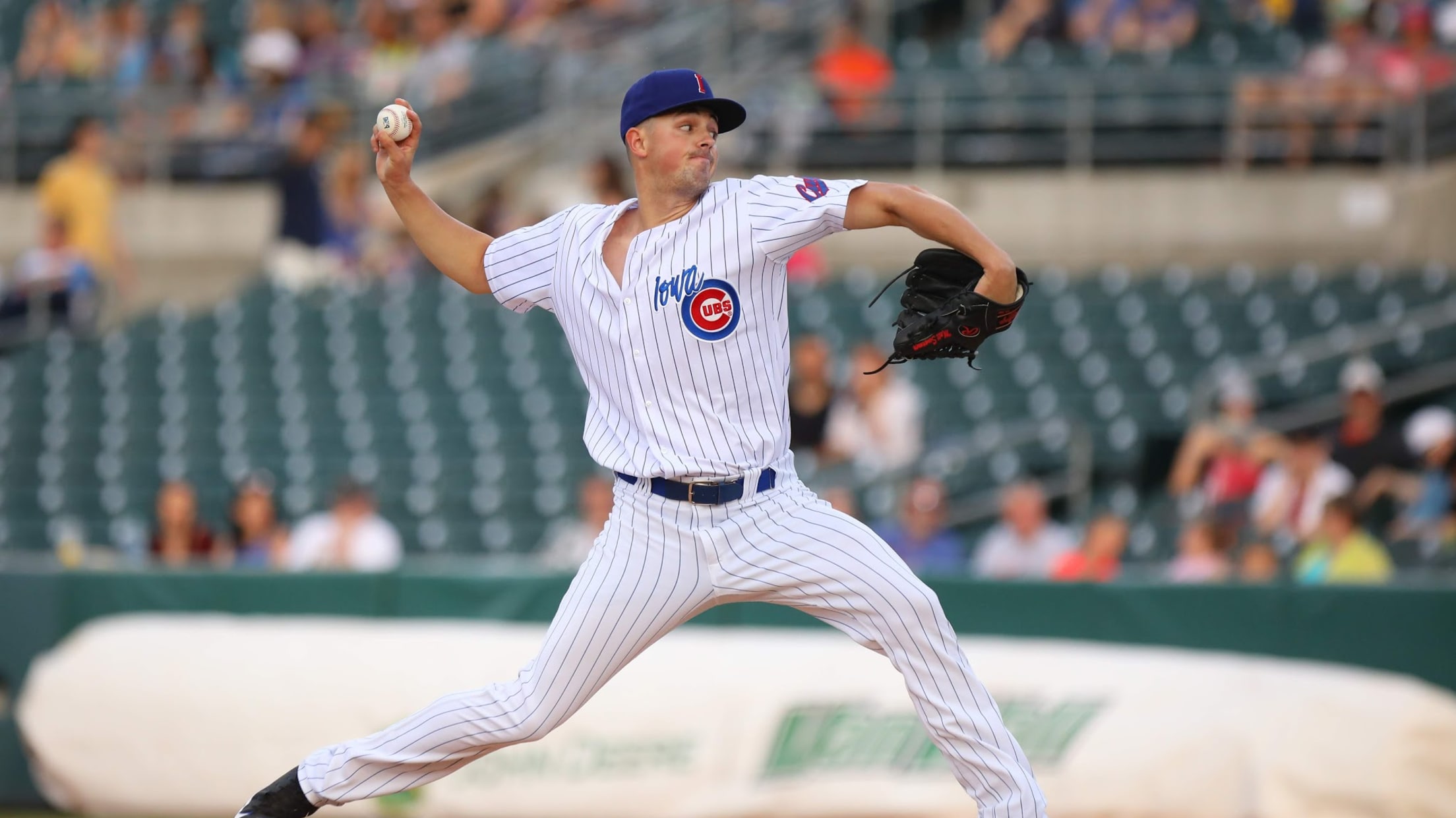 DES MOINES, IA – The Iowa Cubs (36-47) cruised to a 10-2 victory over the Omaha Storm Chasers (47-36), Tuesday at Werner Park. Iowa knocked out starter Jackson Kowar after just 1.2 innings, his shortest start of the season with Omaha. The I-Cubs scored five runs on five hits, all
DES MOINES, IA – The Iowa Cubs (36-47) cruised to a 10-2 victory over the Omaha Storm Chasers (47-36), Tuesday at Werner Park.
Iowa knocked out starter Jackson Kowar after just 1.2 innings, his shortest start of the season with Omaha. The I-Cubs scored five runs on five hits, all in the second inning to take an early 5-0 lead.
The scoring started when Zach Davis hit a two-out, bases loaded single that scored two. A Trayce Thompson double and Alfonso Rivas single scored the next three runs, giving Iowa's starter Keegan Thompson some run support.
Thompson kept Omaha's explosive off the board through his four innings, giving up just three hits while striking out two batters. In his first game back from the injured list, Michael Hermosillo added a run in the top of the third inning with a solo home run.
Bobby Witt Jr. was responsible for Omaha's only runs of the evening, delivering a two-run blast in the bottom of the seventh off of Matt Swarmer. Swarmer threw five innings of relief behind Thompson, earning his second win of the season. He allowed just the two runs on four hits while striking out two.
The I-Cubs put the game out of reach with a four-run eighth inning, growing their lead to 10-2. The four-run inning was capped off by a Nick Martini three-run shot.
POSTGAME NOTES:
• Zach Davis recorded his first multi-hit game and first RBI at the Triple-A level tonight, going 2-for-5 with two runs scored out of the leadoff spot.
• In his third start with Iowa, Keegan Thompson spun four scoreless frames, allowing three hits and one walk while striking out two.
• Tonight marked the first time Iowa has scored double-digit runs since July 20, when they scored 15 runs against Columbus.
• Austin Romine went 1-for-4 with a strikeout in his second major league rehab appearance with the I-Cubs after going 2-for-2 with a single and a double in his first.
Iowa and Omaha will face off for game two of the six-game set tomorrow, with first pitch set for 7:05 pm at Werner Park. For more information and tickets, visit www.iowacubs.com.