Iowa Cubs to Host Naturalization Ceremony at Principal Park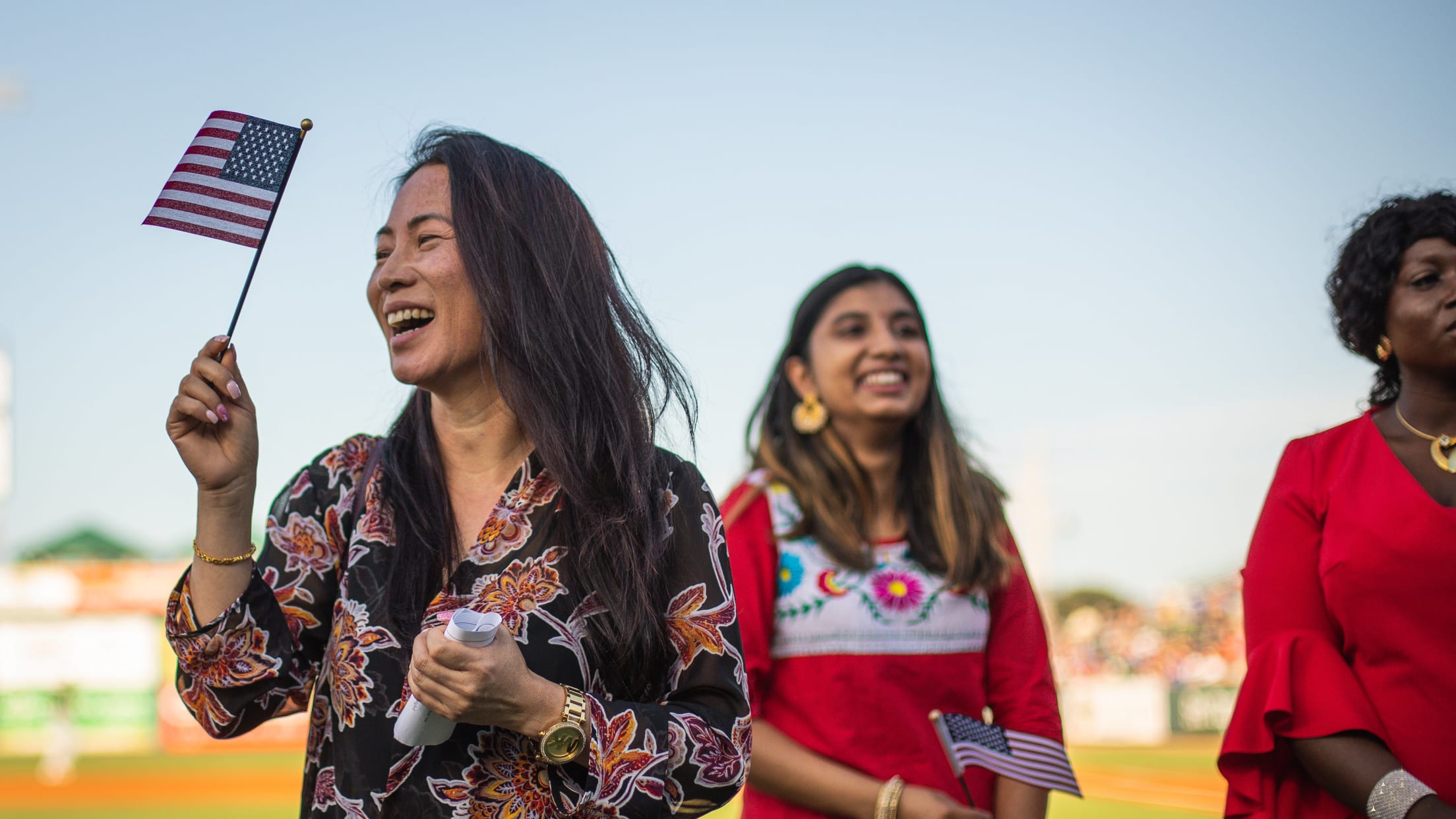 On Thursday, September 17 — Constitution Day — the United States Citizenship and Immigration services, Des Moines Field Office, will hold a naturalization ceremony with the Southern District of Iowa, Des Moines Federal court, on the field at Principal Park. The ceremony for 75 candidates — representing 32 different countries
Johnson Prospers in Padres 'Pen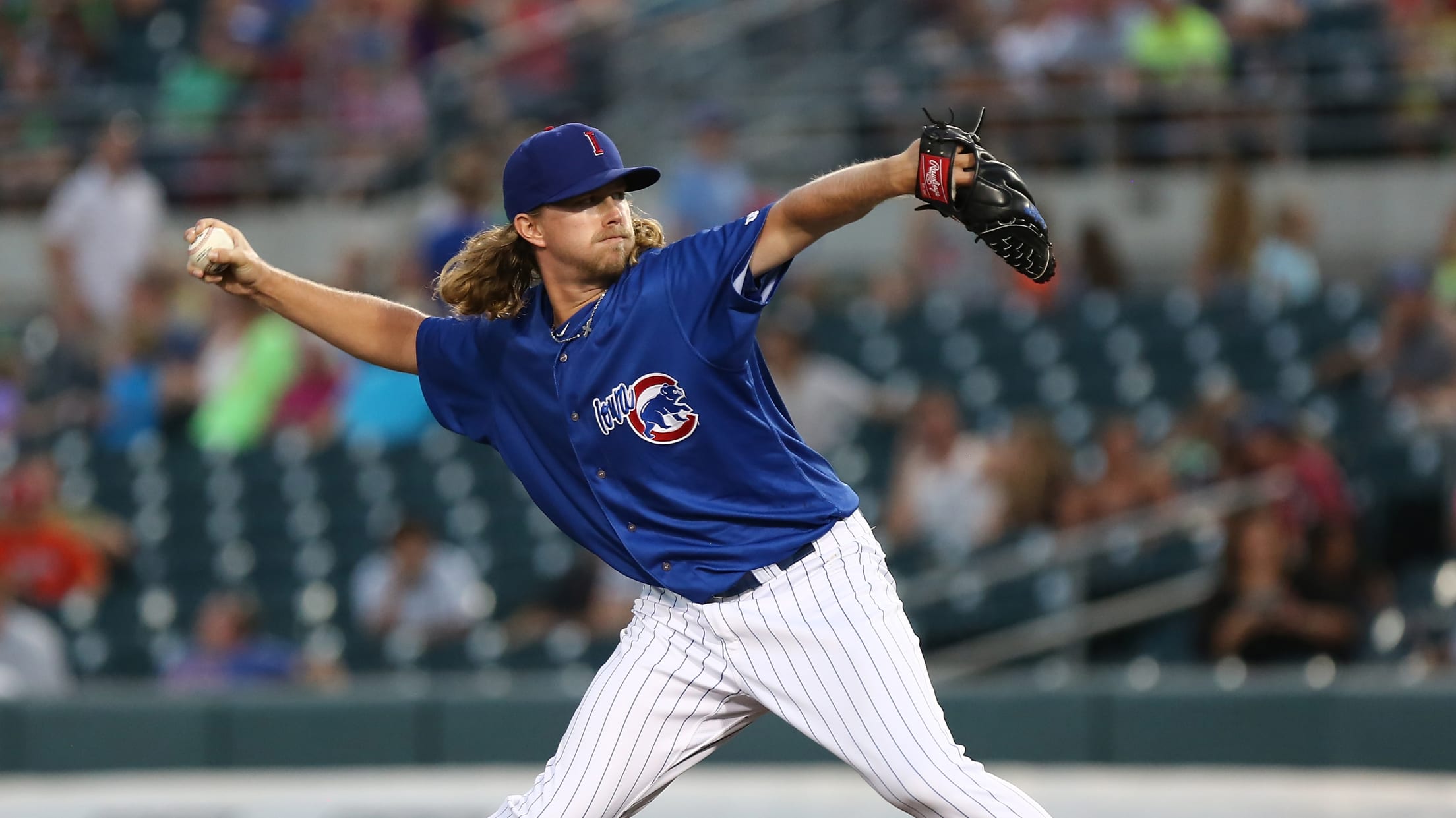 Pierce Johnson is making the most of the COVID-19-shortened season. After inking a $5 million two-year deal with the San Diego Padres in the offseason, the right-hander has become a bright spot in the bullpen for a 27-17 team. Johnson reports a 3-1 record and a 3.29 ERA (5ER/13.2IP) in
Floro Bolsters Dodger Bullpen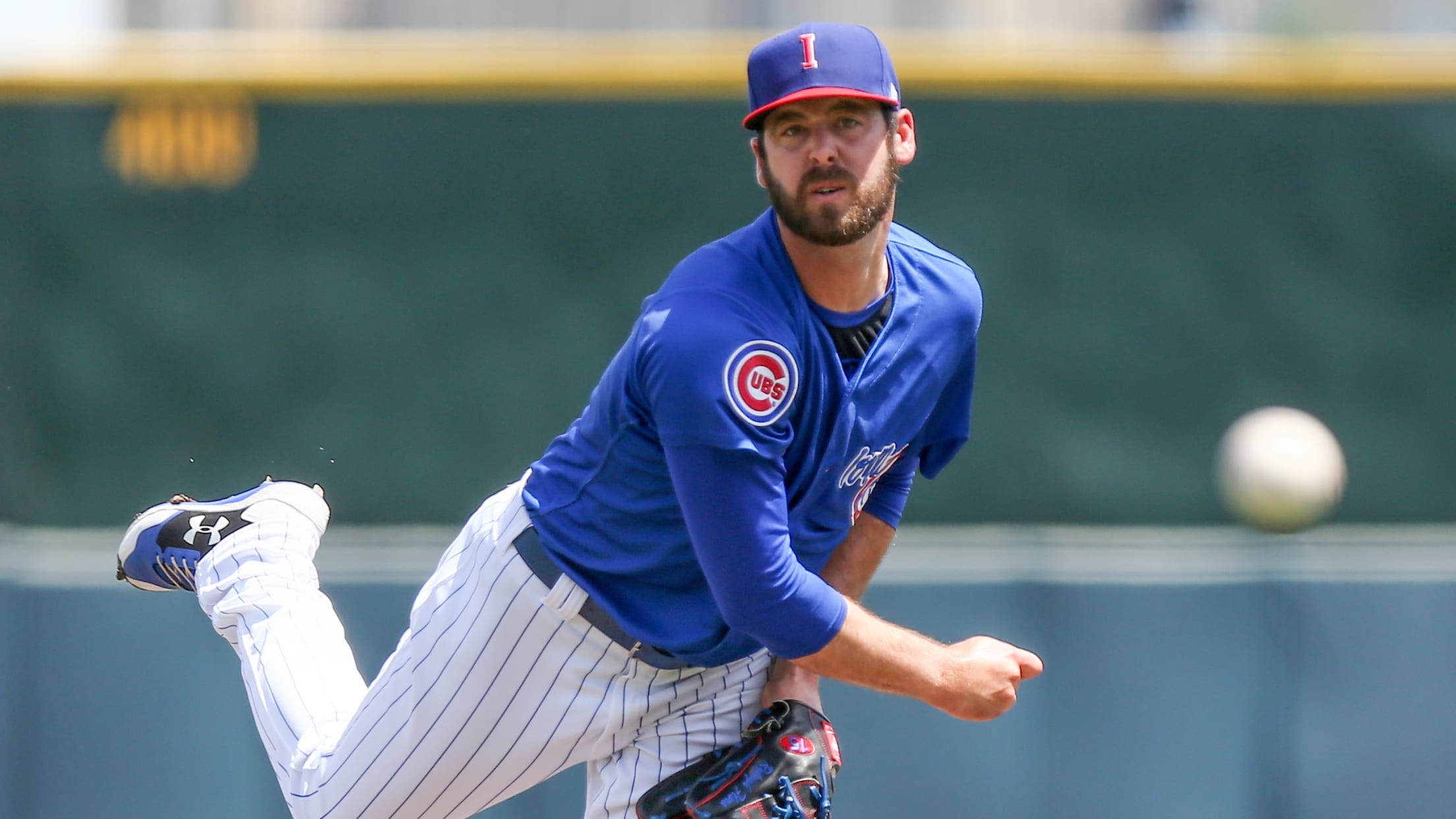 When you think of the Los Angeles Dodgers, who is the first player that comes to mind? 2019 MVP and 2017 Rookie of the Year, Cody Bellinger? Perhaps Mookie Betts — you know, the guy that just inked a $365 million contract? Clayton Kershaw, Kenley Jansen, Justin Turner, Corey Seagar,
Take Me Out to the Ballgame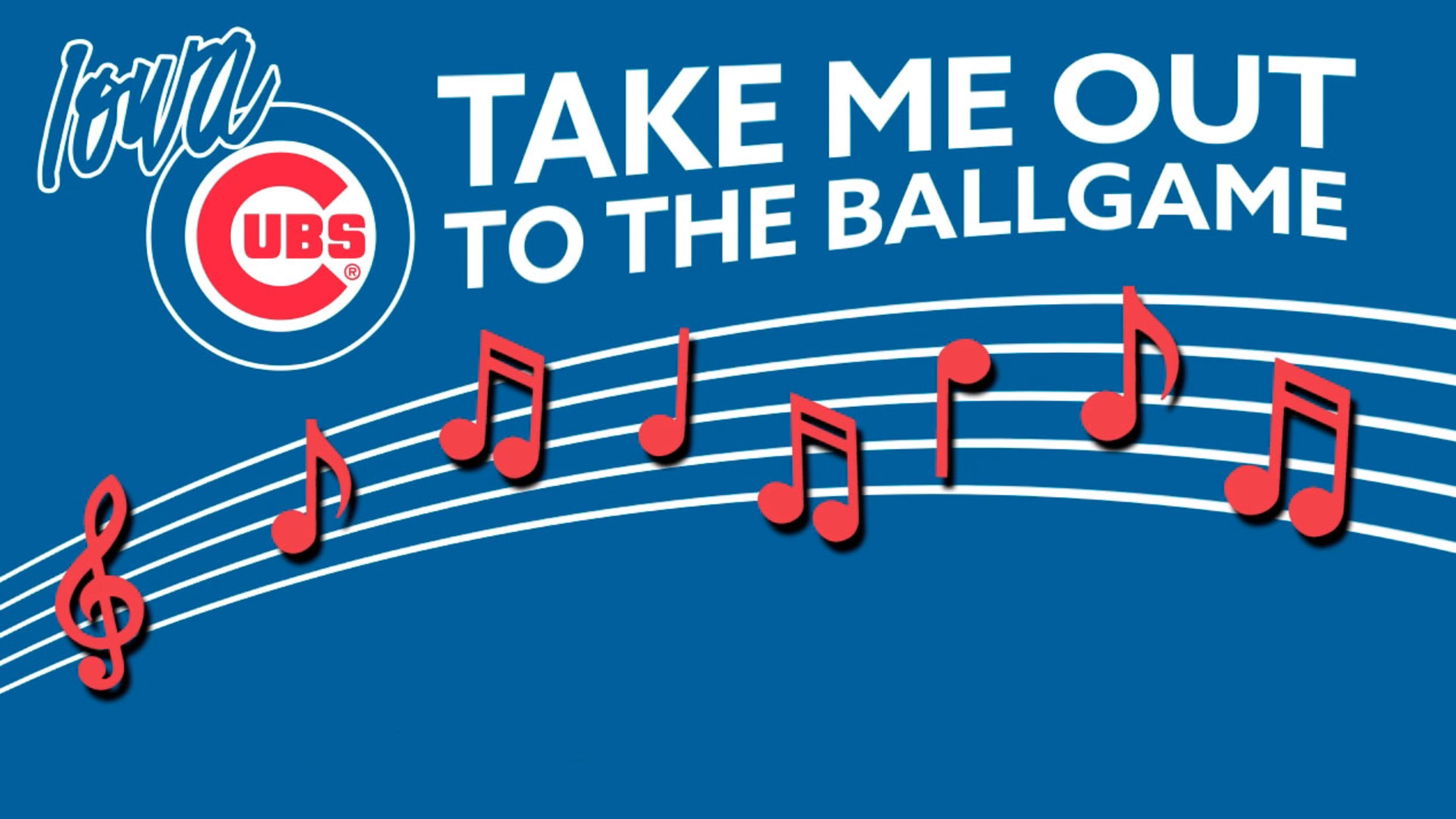 We couldn't take you out to the ballgame this year, so the Iowa Cubs want to bring our fans together for a virtual stretch! Submit a video of an individual or group singing or playing the 7th Inning Stretch and you could be featured on the www.iowacubs.com and the Iowa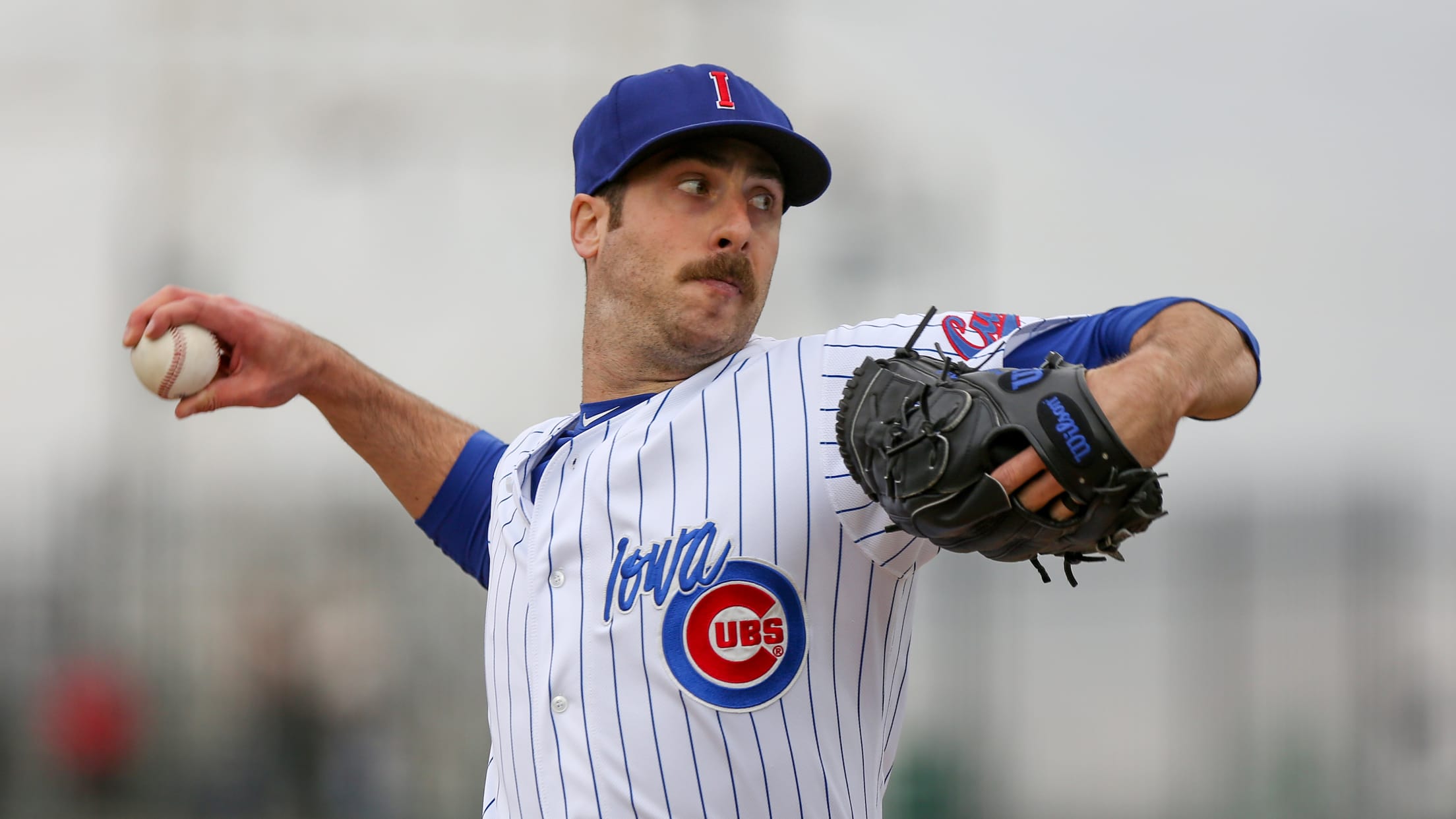 Right-handed pitcher Anthony Bass fits the profile of a baseball journeyman. Selected by San Diego in the fifth round of the 2008 draft, Bass has since suited up for six MLB organizations and also spent 2016 playing in Japan. After a season on the other side of the globe and
Machin Makes it in Oakland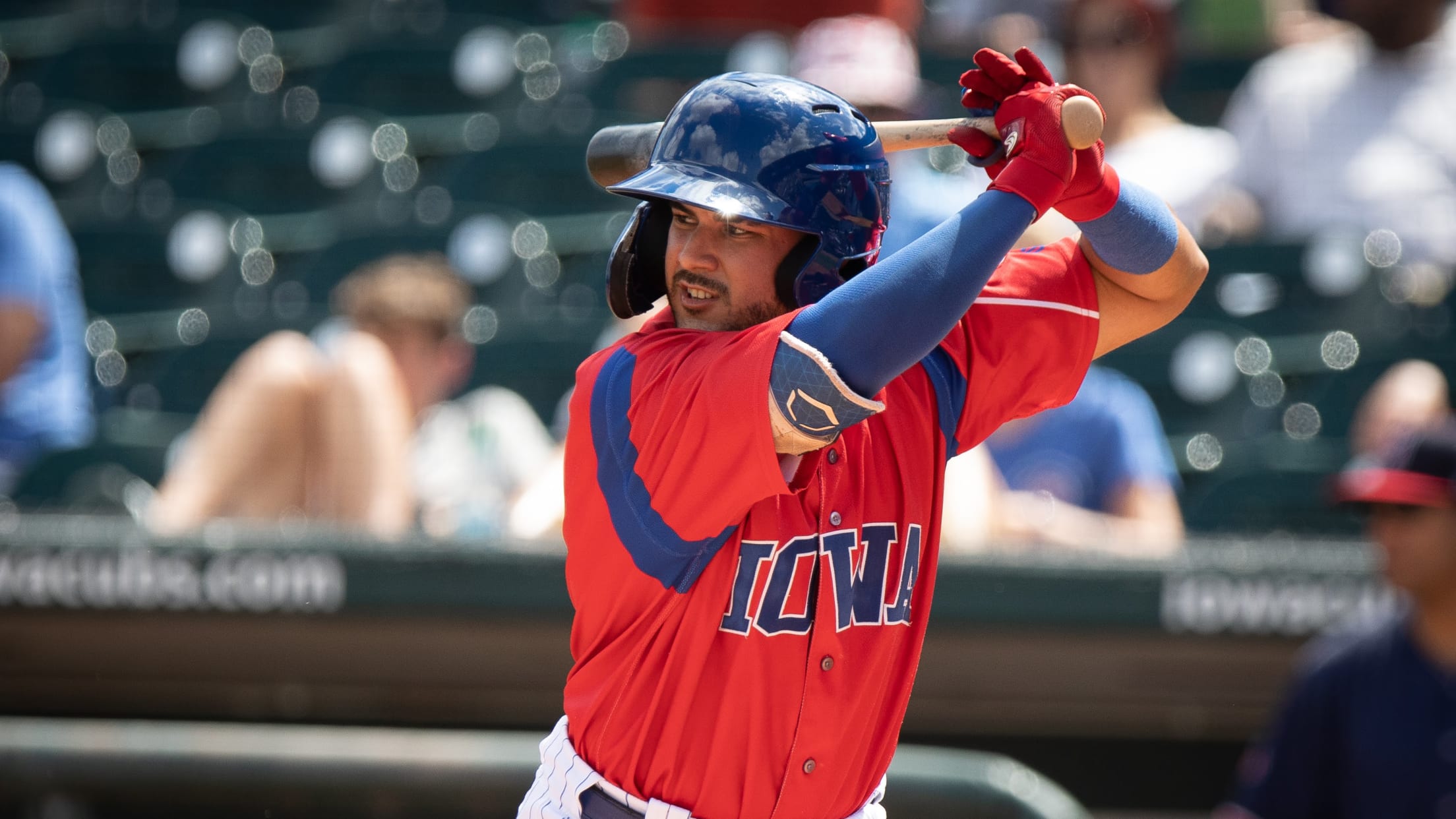 The last time we saw Vimael Machin was in the 2019 PCL Semi-Finals. Now, nearly one year later, the infielder has found a big league home in Oakland. The postseason wasn't the first time Machin had suited up for Iowa. His Triple-A debut came in 2016 as he moved from
Miller Primed for MLB Debut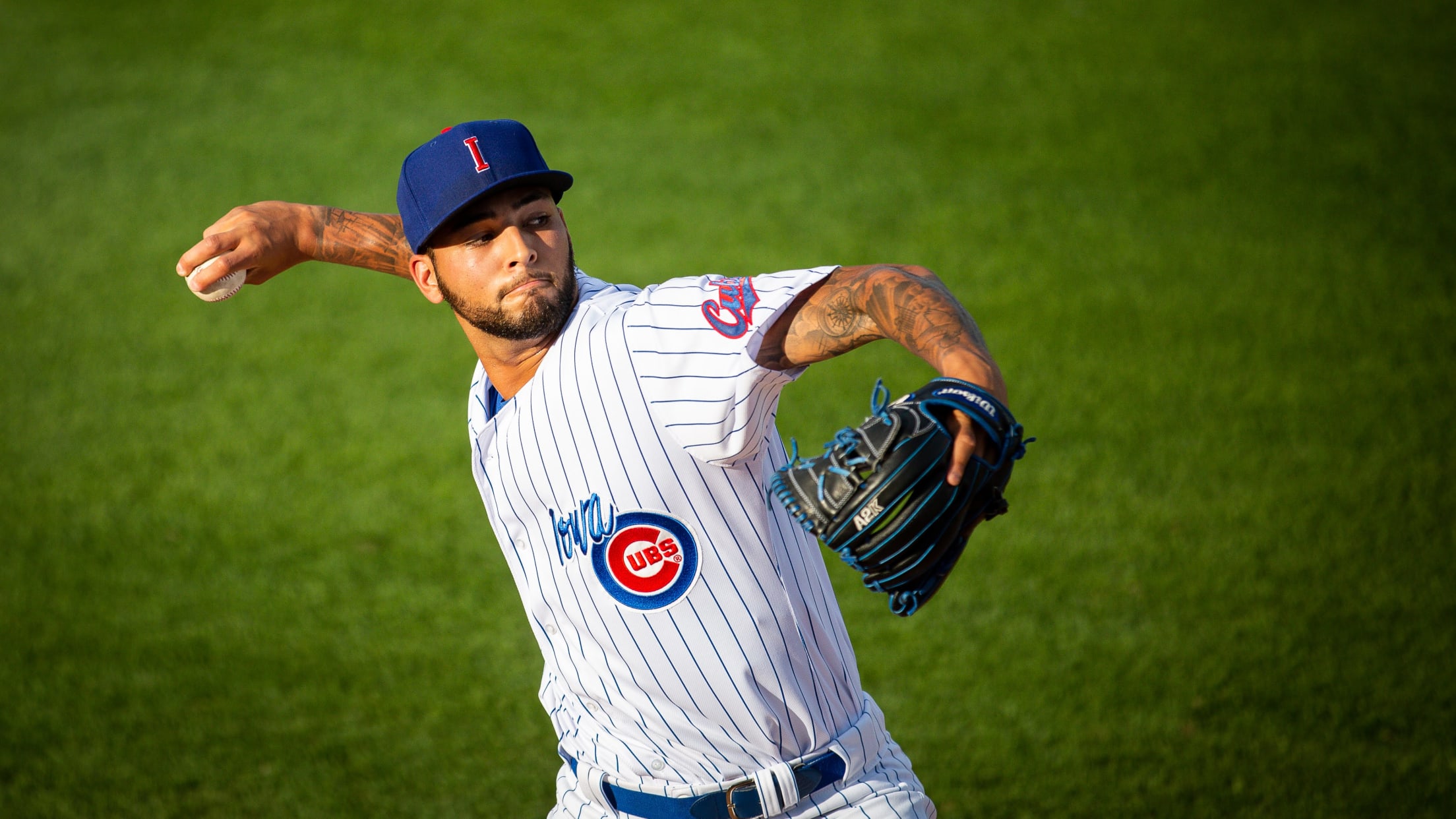 Tyson Miller has been recalled by the Chicago Cubs and will serve as the club's "29th" man in a doubleheader today against St. Louis. The right-hander has been tabbed as the Game 2 starter and will make his Major League debut when he takes the ball. Miller, 25, spent the
"Three-batter Minimum" Influences Raley's Astros Debut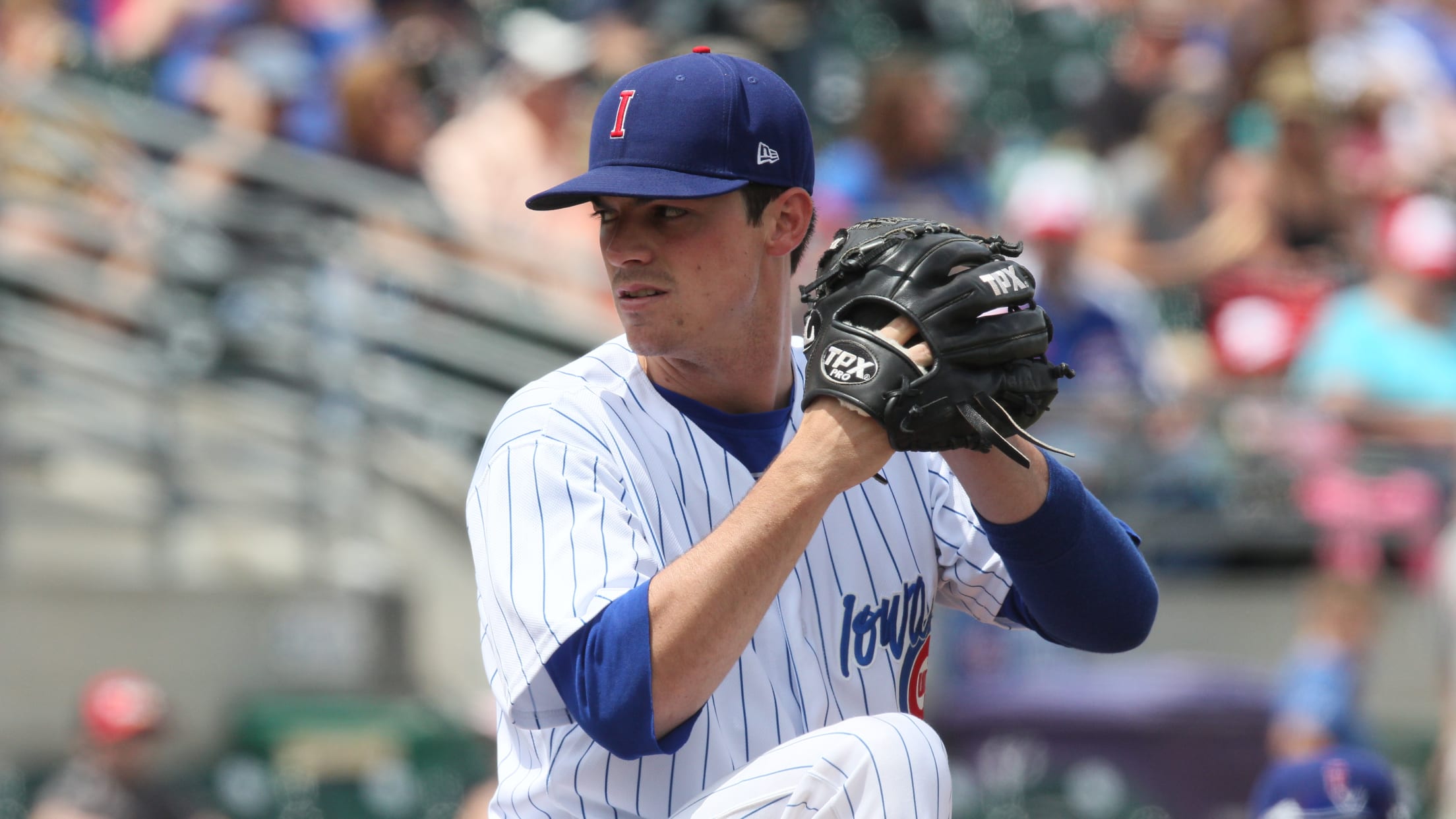 Baseball is a funny game and 2020 has just made it funnier(?). Never mind that COVID-19 has turned the game on its head by banning high fives, implementing the "Wet Rag Rule", and adding a courtesy baserunner in extras — just to name a few tweaks —MLB also enacted the
Rea, 2019 PCL Pitcher of the Year, Recalled by Chicago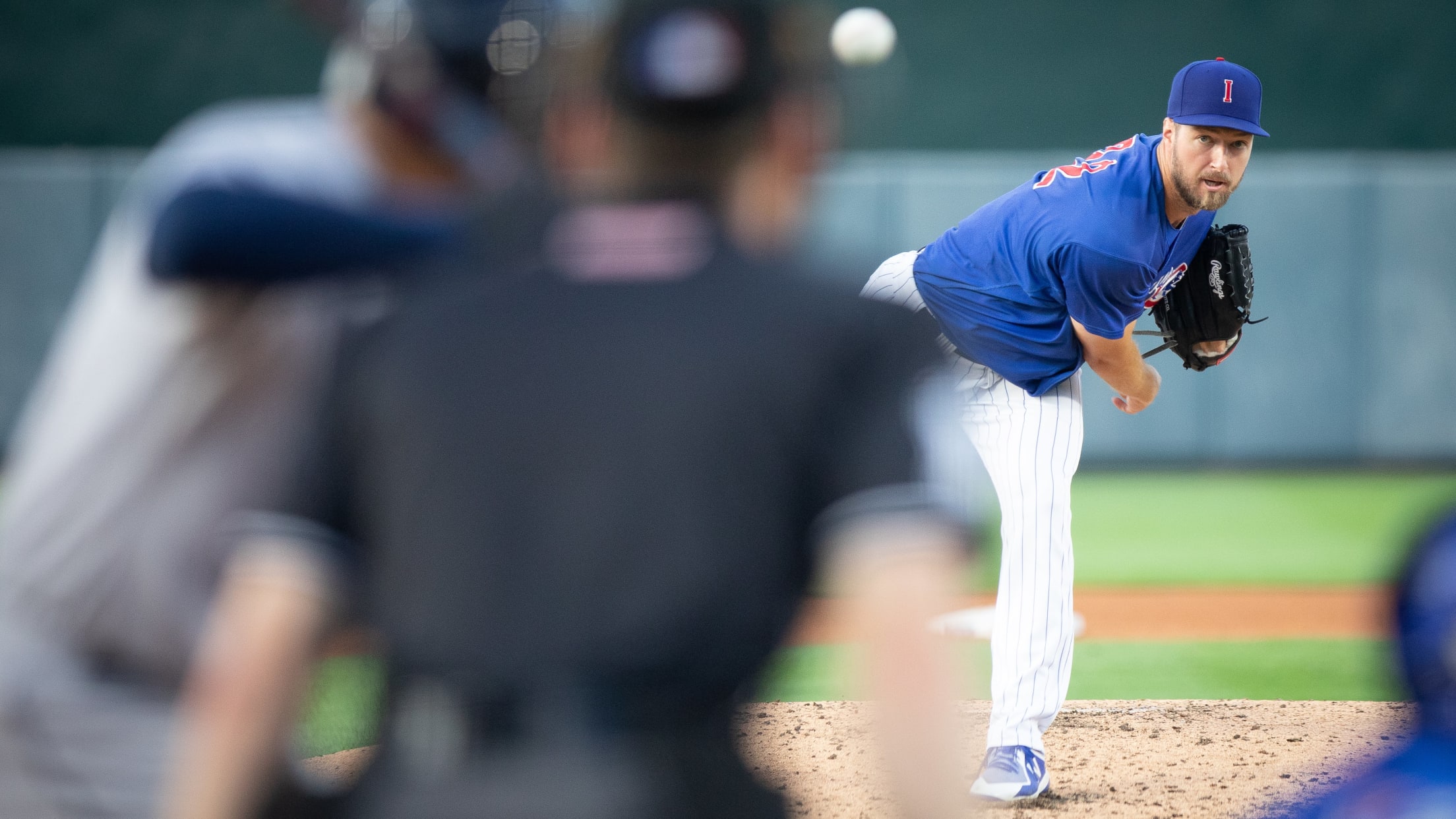 It has been four years since Colin Rea last made a Major League appearance. 1,461 days after the righty started for Miami on July 30, 2016 in St. Louis, Rea was recalled by Chicago from the club's South Bend Alternate Site Thursday. The 2019 Iowa Cub and reigning PCL Pitcher
Iowa Represented on Chicago's Opening Day Roster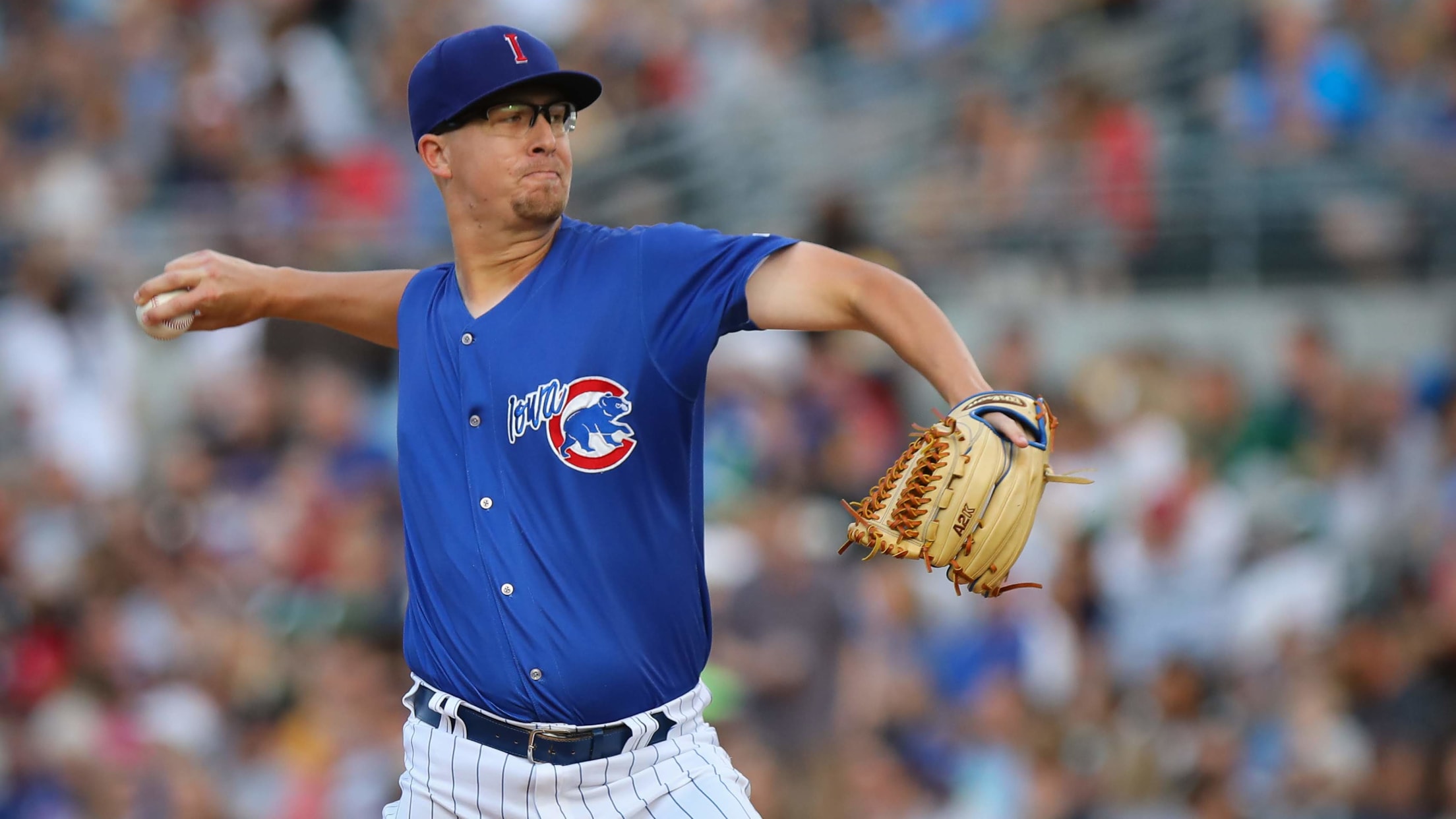 The Chicago Cubs today announced their 2020 Opening Day Roster for the upcoming shortened season. Among the 30, 19 have appeared in an Iowa Cubs uniform. Former I-Cubs include: Pitchers (10): RHP Kyle Hendricks, RHP Alec Mills, RHP Tyler Chatwood, RHP Dillon Maples, LHP Brad Wieck, RHP Craig Kimbrel, RHP
KBO Update: Pitching Powers, Machado Surges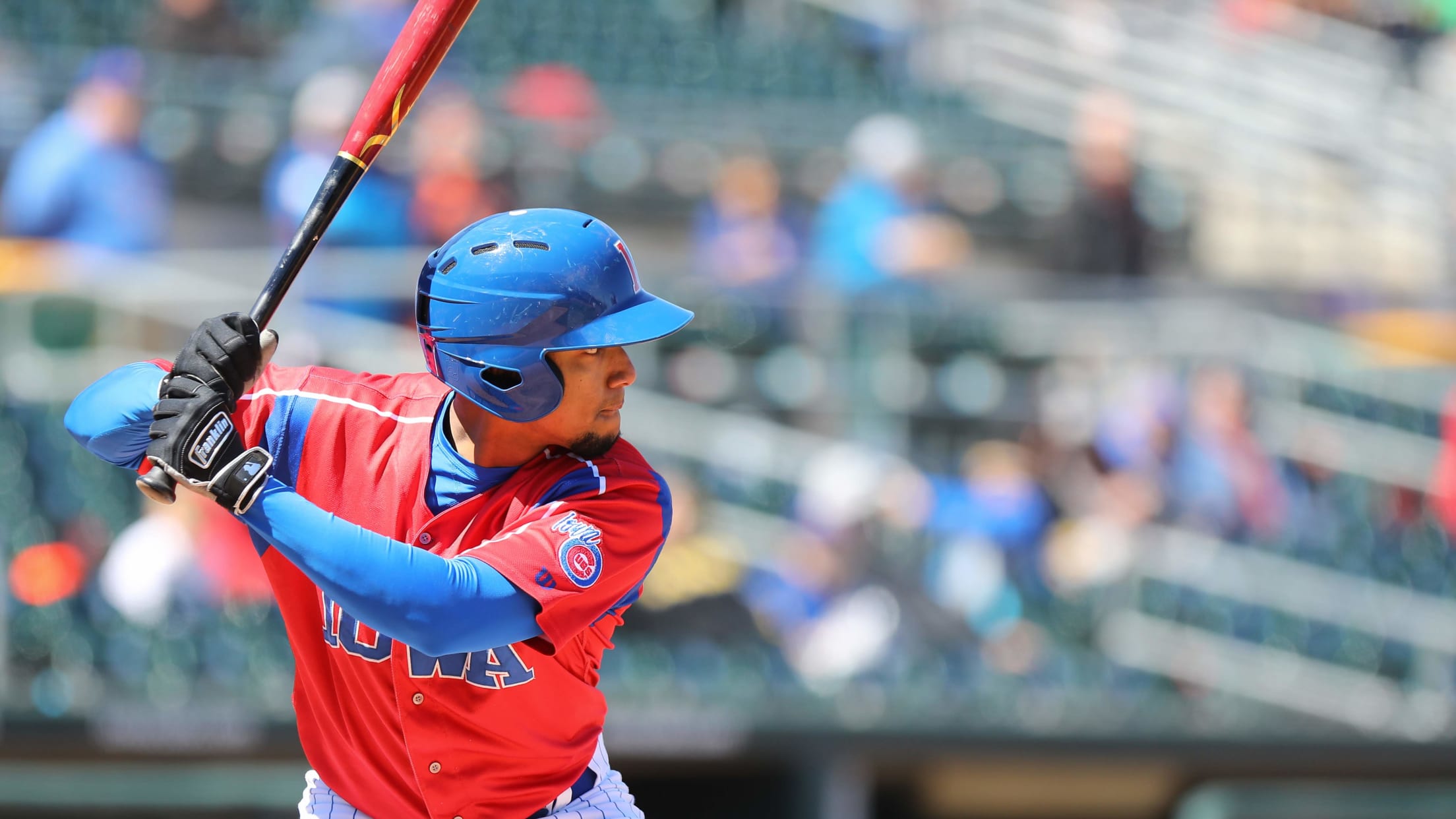 Our check-in with former I-Cubs in the Korean Baseball Organization finds us right where we were four weeks ago, with pitching remaining supreme. Of the top-five slots on the league's ERA leaderboard, former Iowa Cubs claim four spots. Dan Straily (2.03) leads the herd in second, trailed by Drew Rucinski
2020 Iowa Cubs Season Waived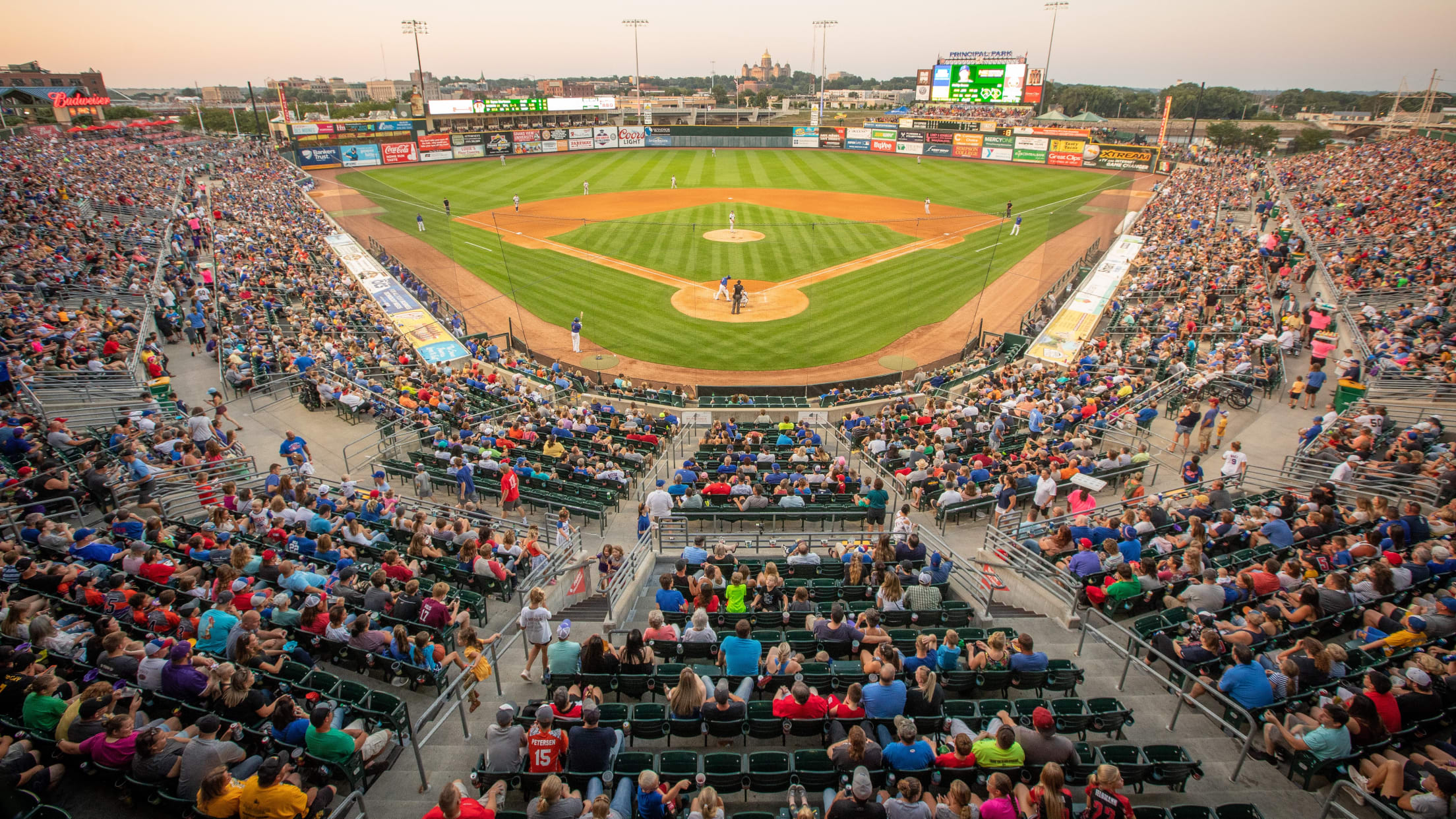 DES MOINES - Major League Baseball has informed Minor League Baseball that it will not be providing its affiliate Minor League Teams with players for the 2020 season. As a result, there will not be an Iowa Cubs season in 2020. "We were aware that our 2020 season had a
I-Cubs Pitching Dominates, Russell Inks KBO Deal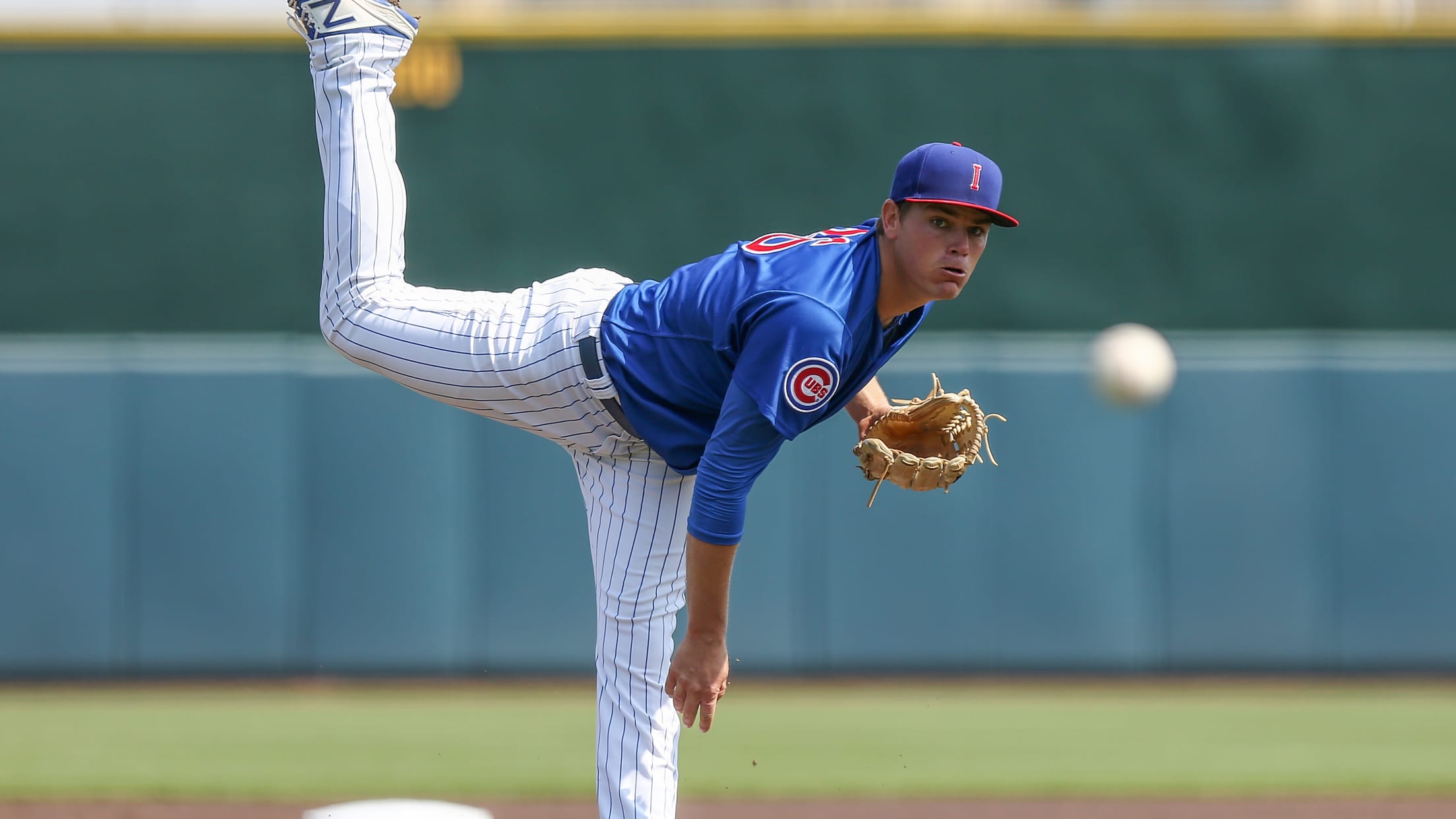 Our KBO update looks a little different this week as two big storylines have emerged. As the season moves along in Korea, former I-Cub pitching continues to thrive in the league. NC's Chang Mo Koo leads the KBO with a 0.82 ERA, but just behind the 23-year-old lefty sit four
Former I-Cub Pitching Commands KBO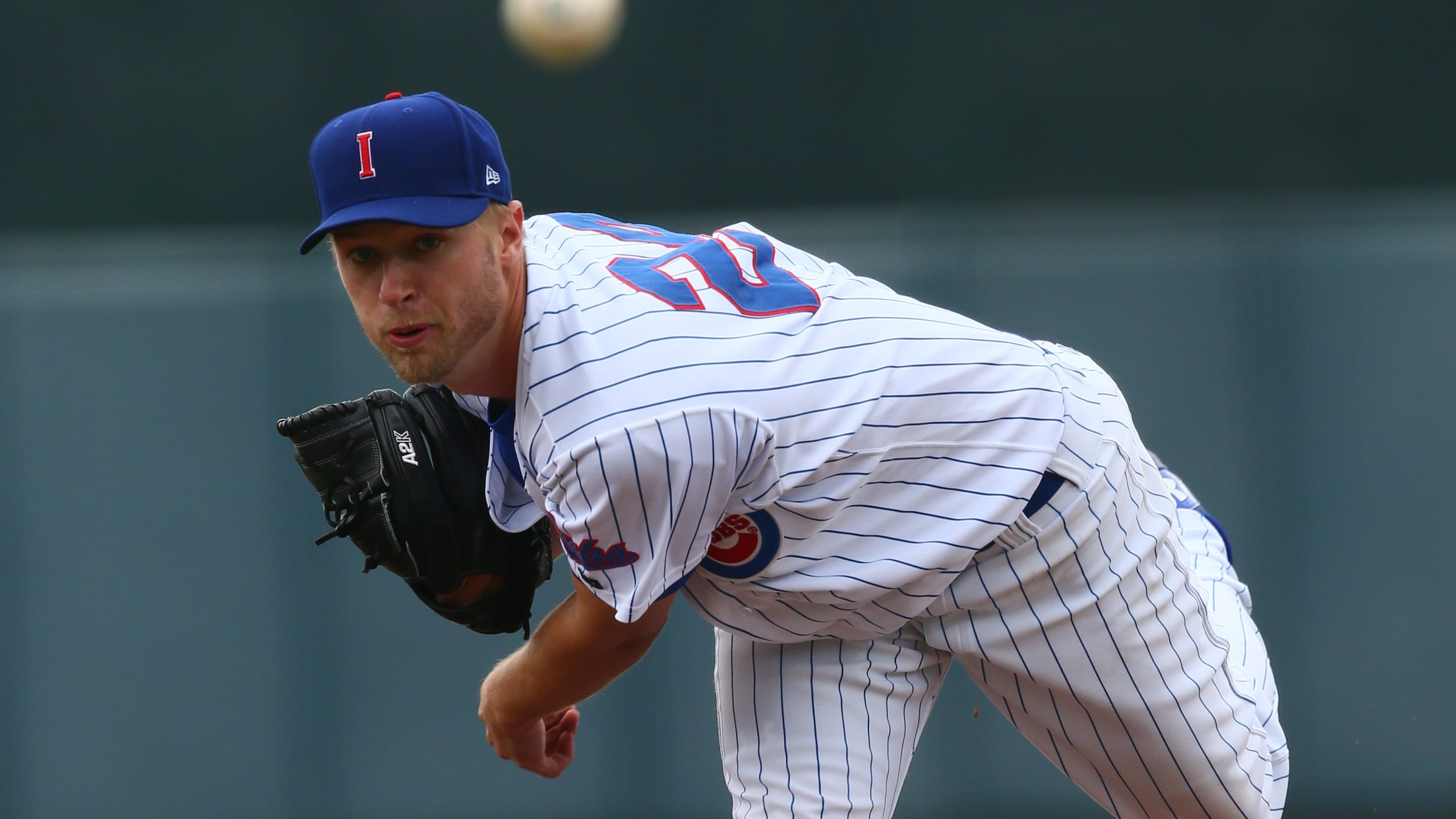 The NC Dinos remain dominant with a 23-6 record through the first five weeks of the KBO. Among individual league leaders, former I-Cubs dot the boards. Here's your update on former I-Cubs spending 2020 in Korea. LHP Eric Jokisch — Kiwoom Heroes Jokisch continues to plow through KBO batters as
June 1 Iowa Cubs Season Status Update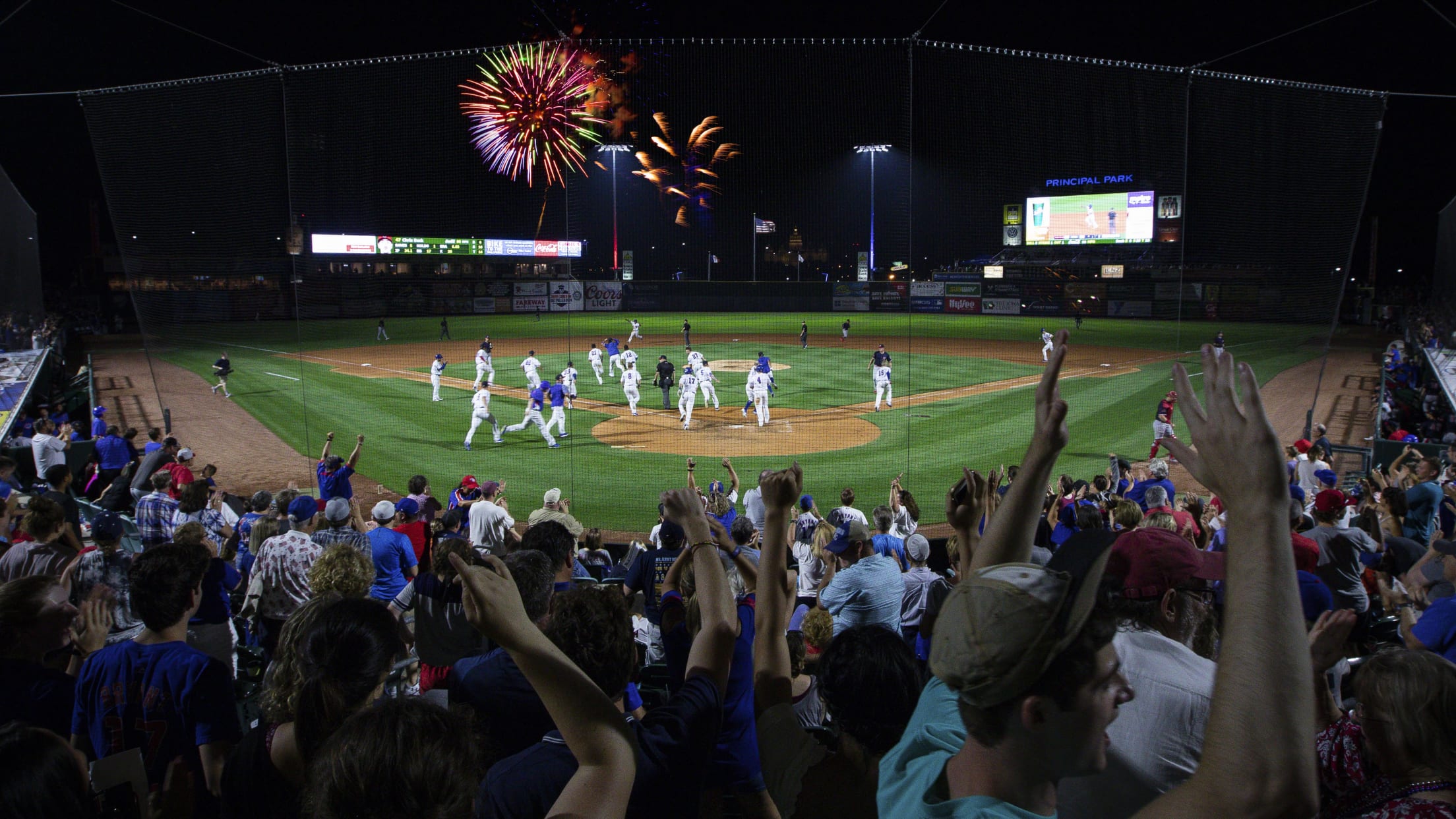 Dear Iowa Cubs fans, Last week, Iowa Governor Kim Reynolds made a very important announcement related to our organization. By her proclamation on May 26, effective today, outdoor gatherings for sports and events are allowed as long as the host venues adhere to the stated guidelines related to capacity, social
Rucinski Dazzles in KBO Week Three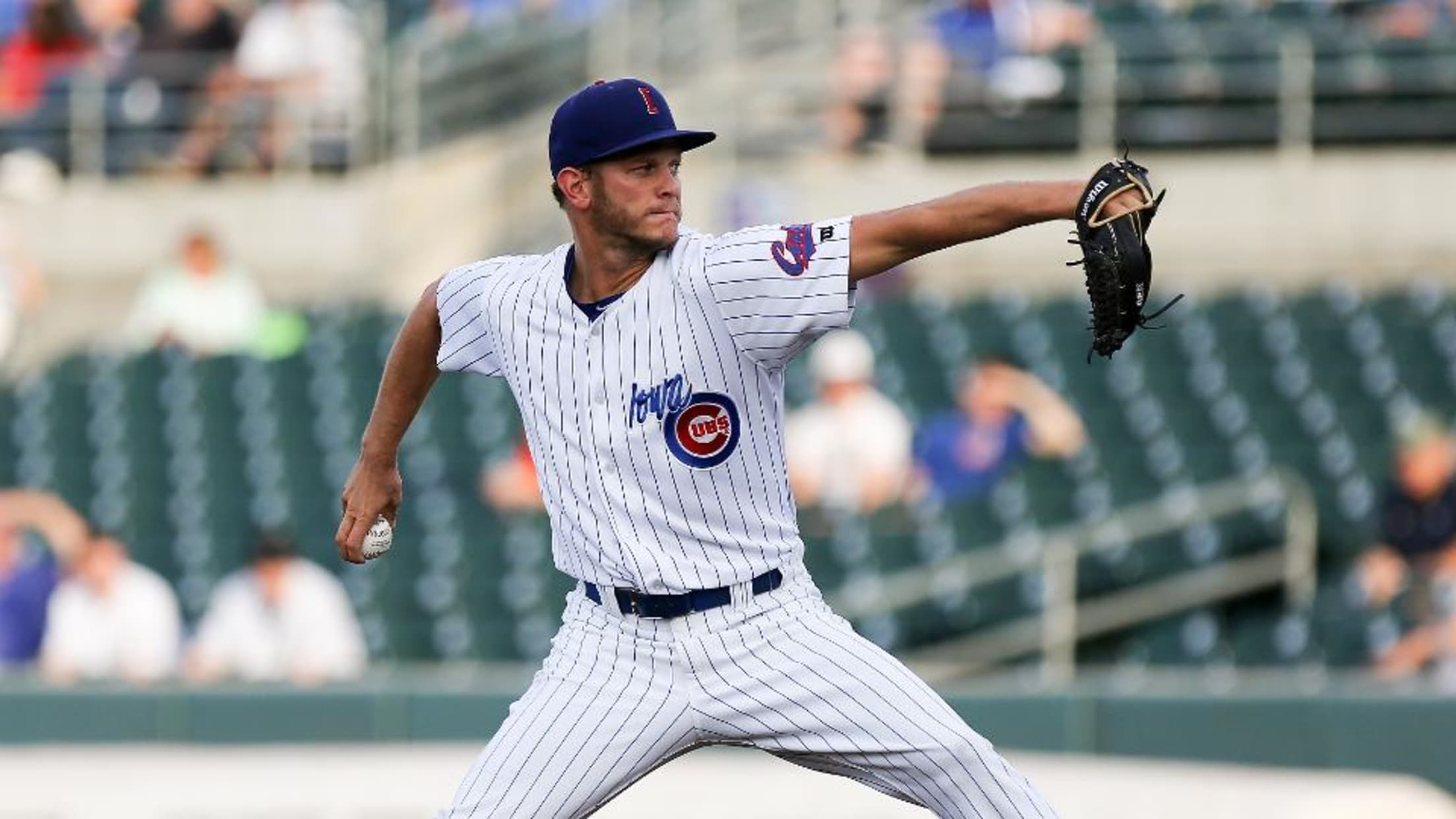 The NC Dinos continue to dominate the Korean Baseball Organization with a 15-3 record. Not far behind, the LG Twins sit in second at 12-6. Five former I-Cubs continue to make their marks on the league through the first three weeks of play. RHP Drew Rucinski — NC Dinos Rucinski
Cub Club to Remain Closed to General Public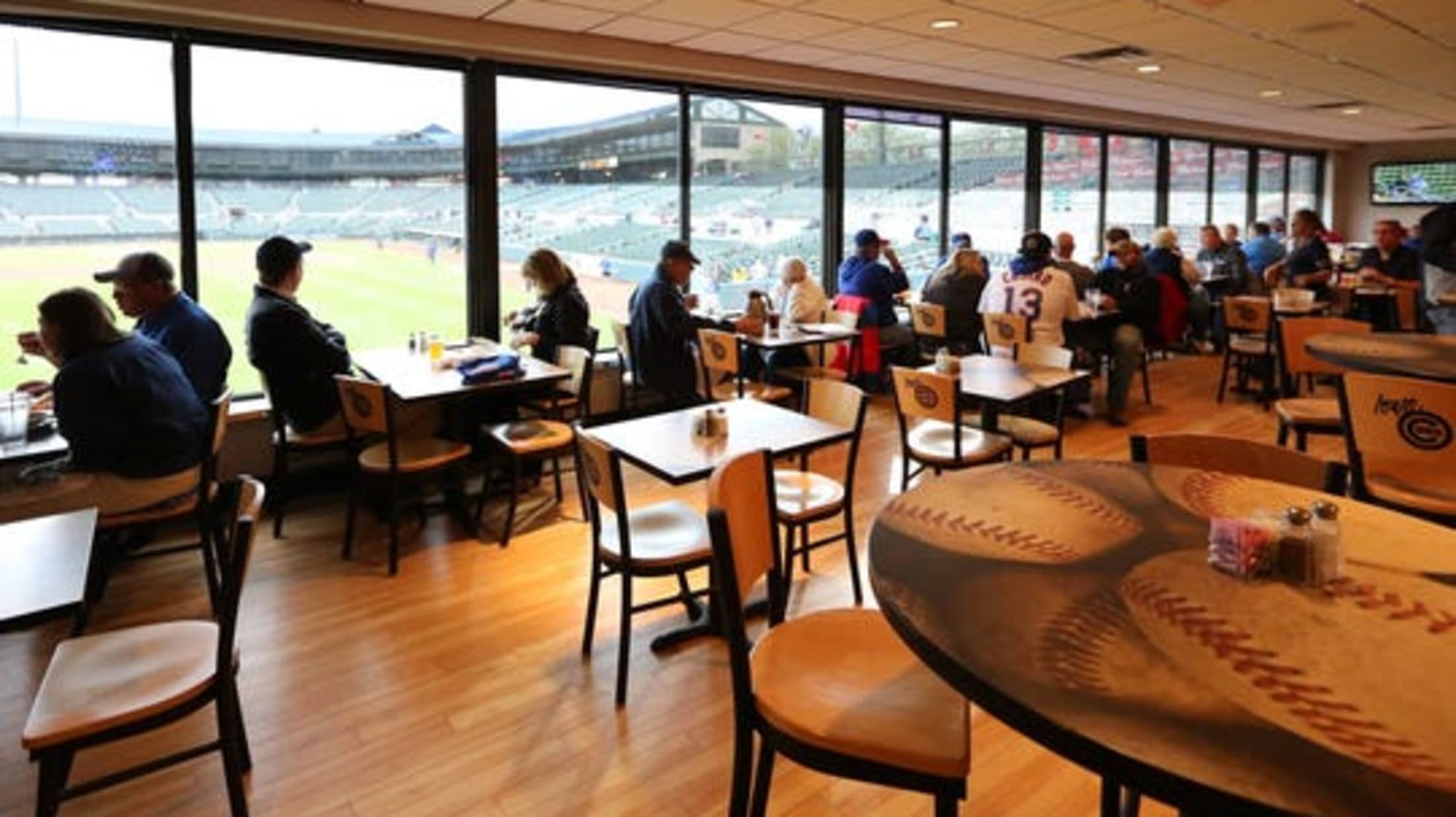 In mid-March, the Cub Club Restaurant at Principal Park suspended operations due to the COVID-19 pandemic. As restrictions have been lifted allowing restaurants to re-open, the Iowa Cubs and Centerplate have decided not to re-open the Cub Club to the general public for breakfast and lunch. Centerplate is the Iowa
Past I-Cubs Start Strong in KBO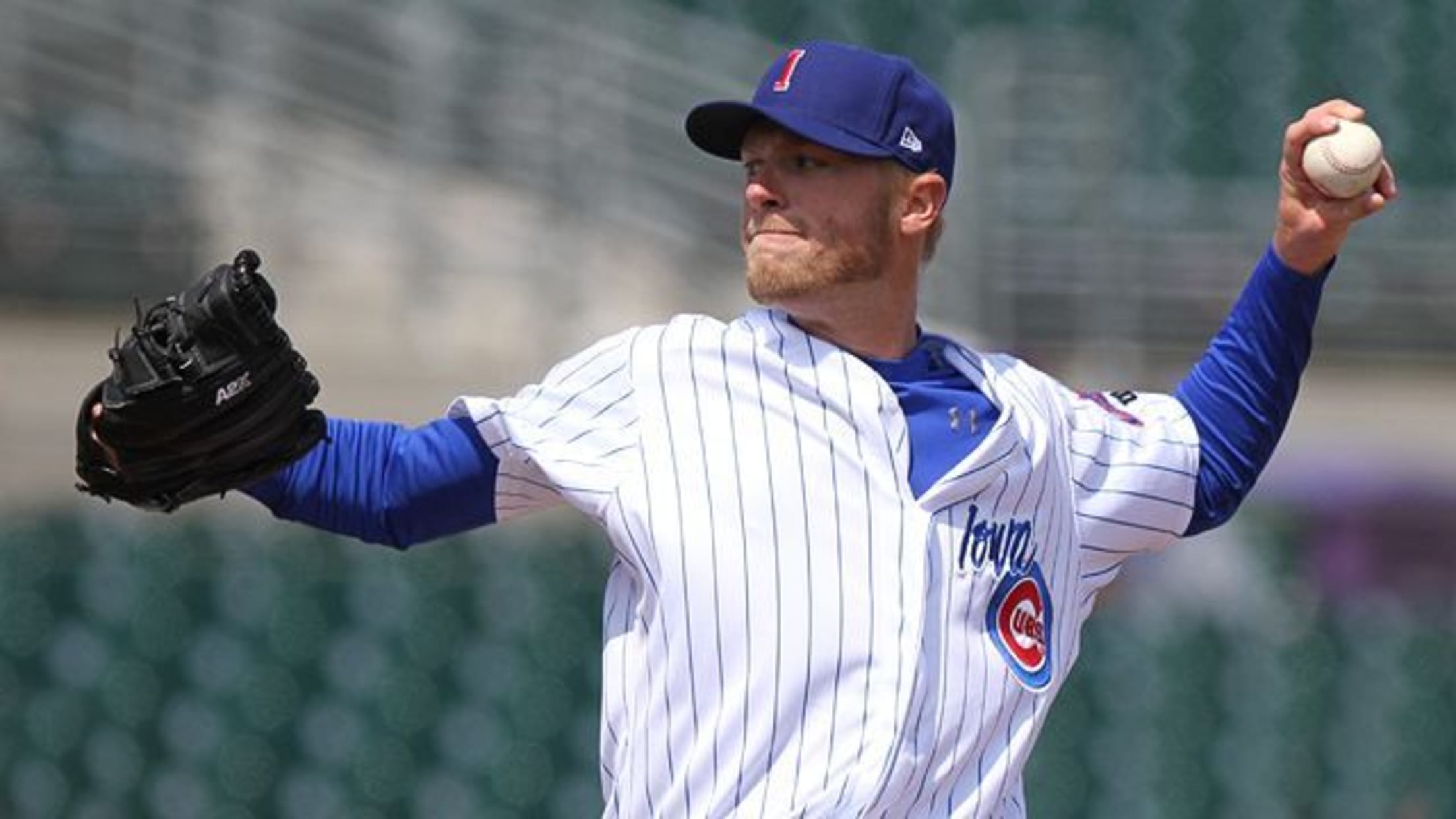 Eleven games in to the Korean Baseball Organization season, former I-Cubs blanket the leader boards. Keep reading for your weekly update of KBO action. LHP Eric Jokisch – Kiwoom Heroes Jokisch checks in with a 2-0 record and a 0.53 ERA (1ER/17.0IP) through three games – the second-best ERA in
Iowa Cubs Celebrate Citizenship Week, June 22-26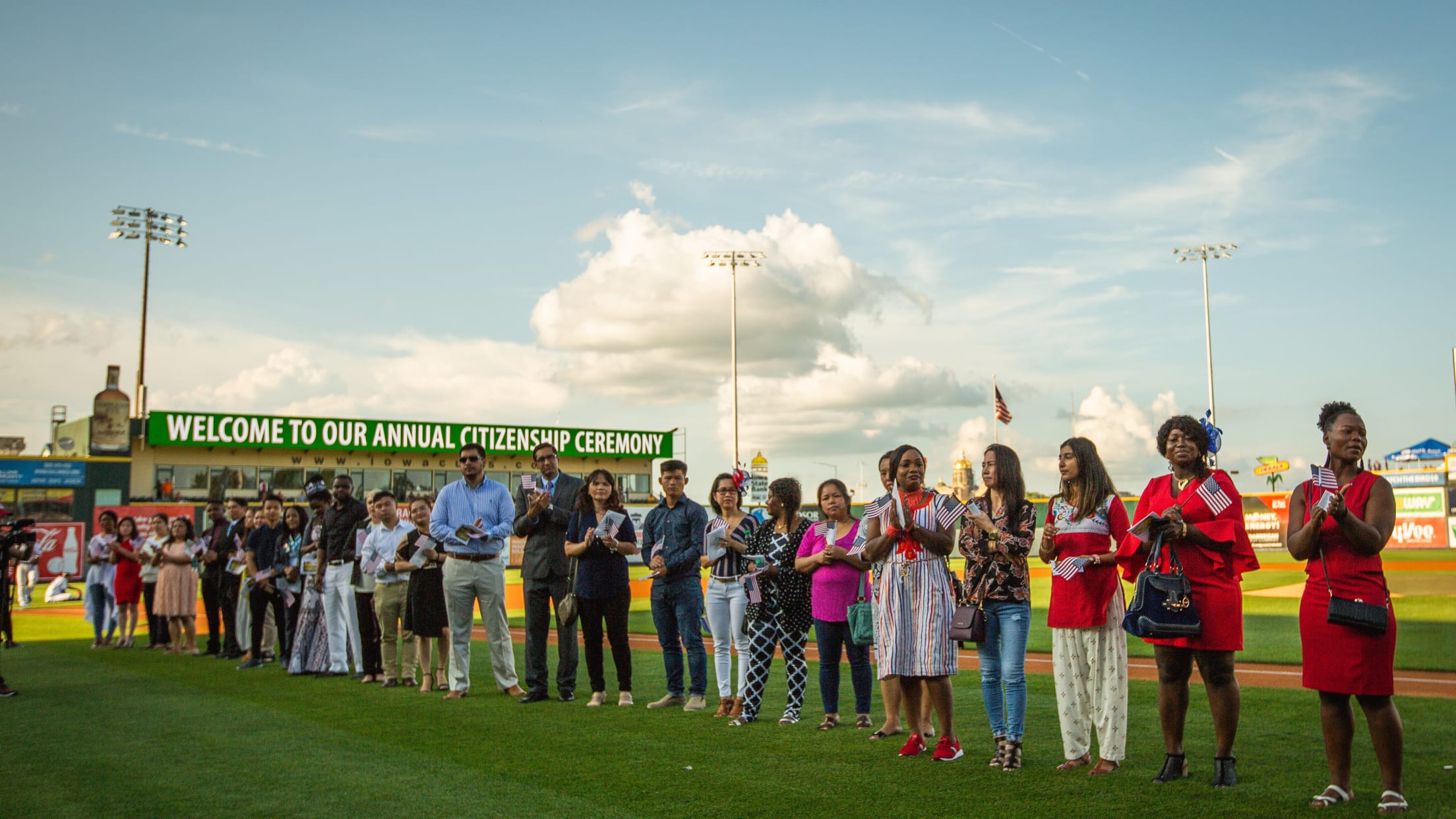 The United States Citizenship and Immigration services, Des Moines Field Office, will be conducting drive-by ceremonies in the parking lot just north of Principal Park. The drive-by ceremonies are administrative ceremonies for applicants who are legal permanent residents of the United States to become United States Citizens. The administrative authority
Local College All-Stars Take the Stage at Principal Park
Baseball and summer go hand-in-hand. Though the Iowa Cubs' season has been put on pause, the organization will give fans live action in 2020. Des Moines Peak Prospects, a collegiate summer league team, brings baseball to Principal Park for all-star action beginning Friday, June 19 with a 5 p.m. doubleheader.
Principal Park to Host 16th-Consecutive State Tournament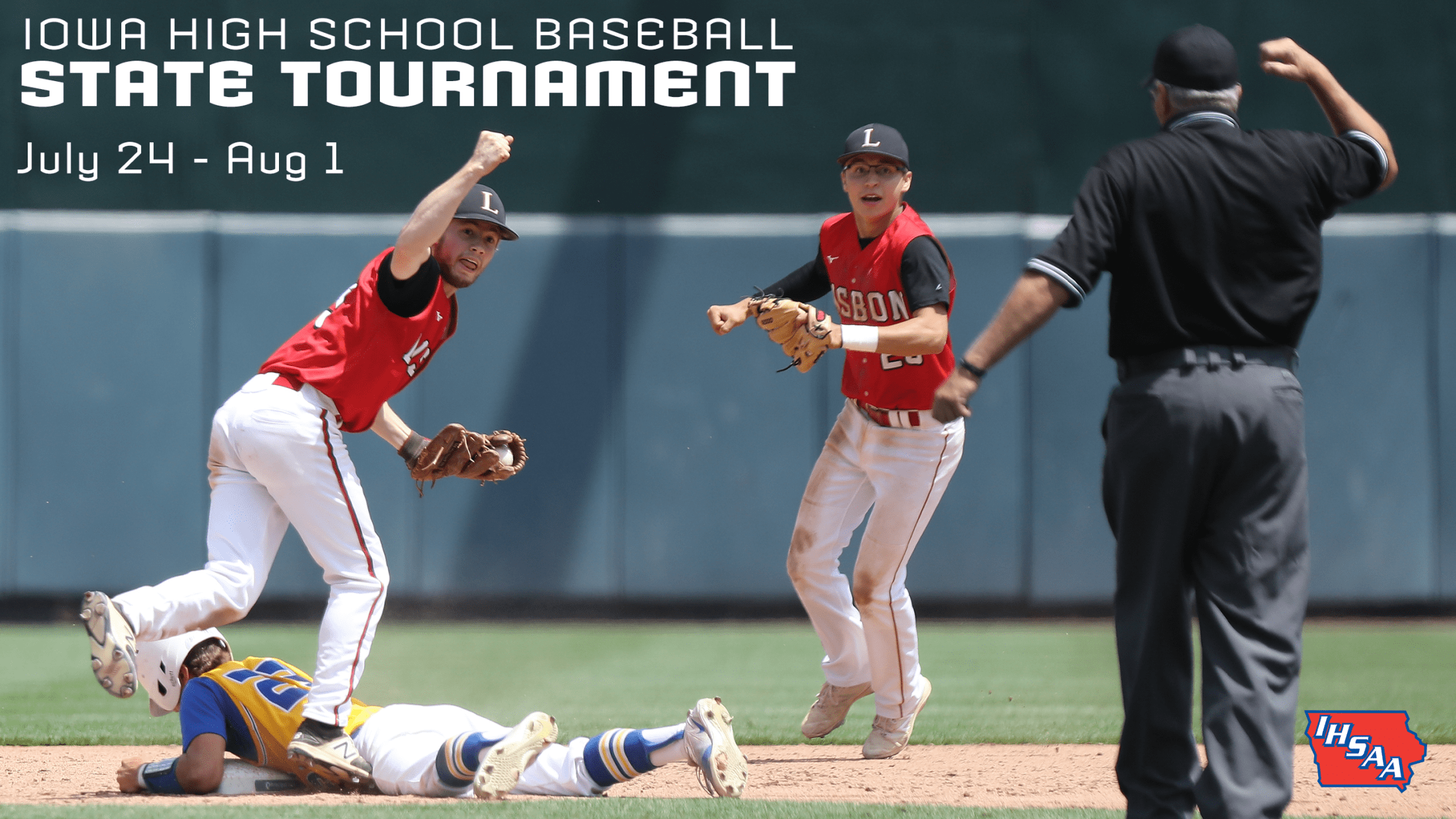 Principal Park is set to host the Iowa High School State Baseball Tournament, a slate that features 28 games in 10 days, for the 16th-consecutive year, Friday, July 24 through Saturday, Aug. 1. To ensure the health and safety of our fans, the tournament will look different this year than
IOWA HIGH SCHOOL STATE BASEBALL TOURNAMENT GUIDELINES
To ensure the health and safety of our teams, fans and staff during this time, some policies have changed. We encourage patrons to thoroughly read the below guidelines for a seamless visit to Principal Park. View the tournament schedule here. TICKETS Due to social distancing measures enacted at Principal Park,
Celebrate Father's Day at Principal Park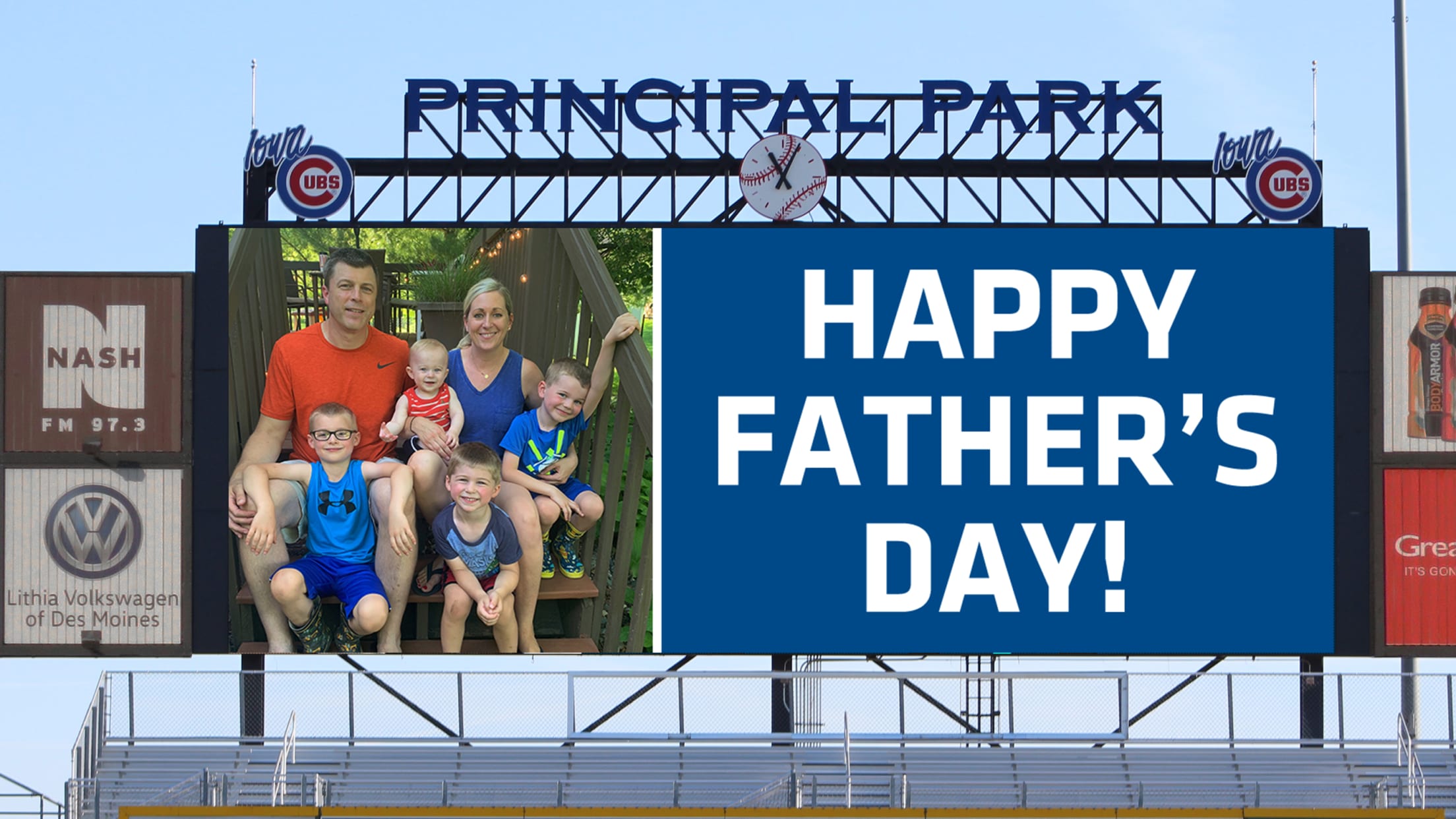 Celebrate dad with a unique experience at Principal Park. For $25 per person, families can play catch on the field, see a picture of their dad with a personalized message on the video board, and will receive a food and beverage package that includes a brat or hot dog, a
Regular-Season Games at Principal Park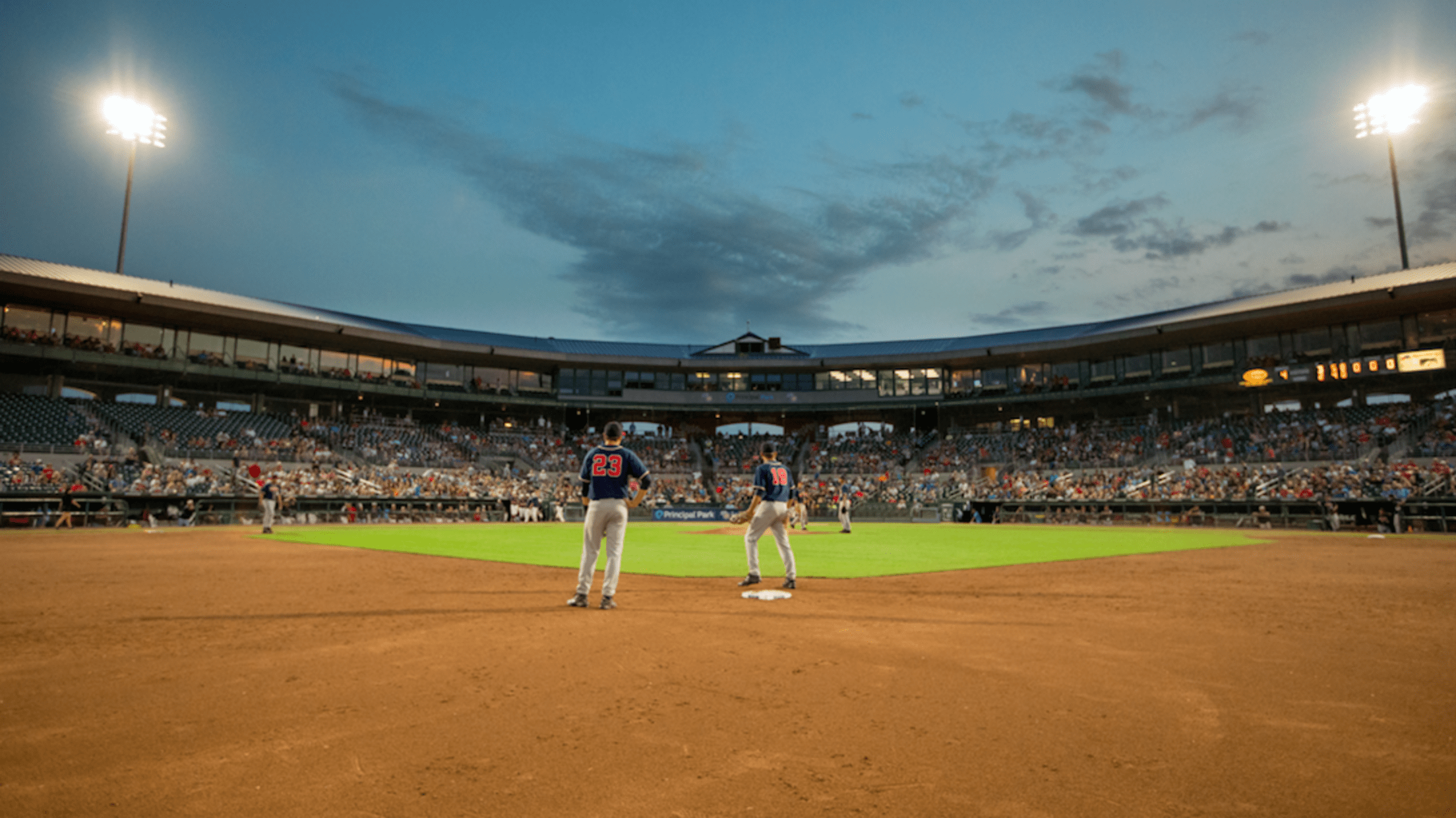 Baseball returns to Principal Park on Monday — 281 days after the last Iowa Cubs home game. But it won't be the Iowa Cubs playing. It will be two teams from rural Iowa as the state resumes high school athletics during a worldwide pandemic. Tri-County will meet Colfax-Mingo on Monday,
Congratulations, 2020 Graduate!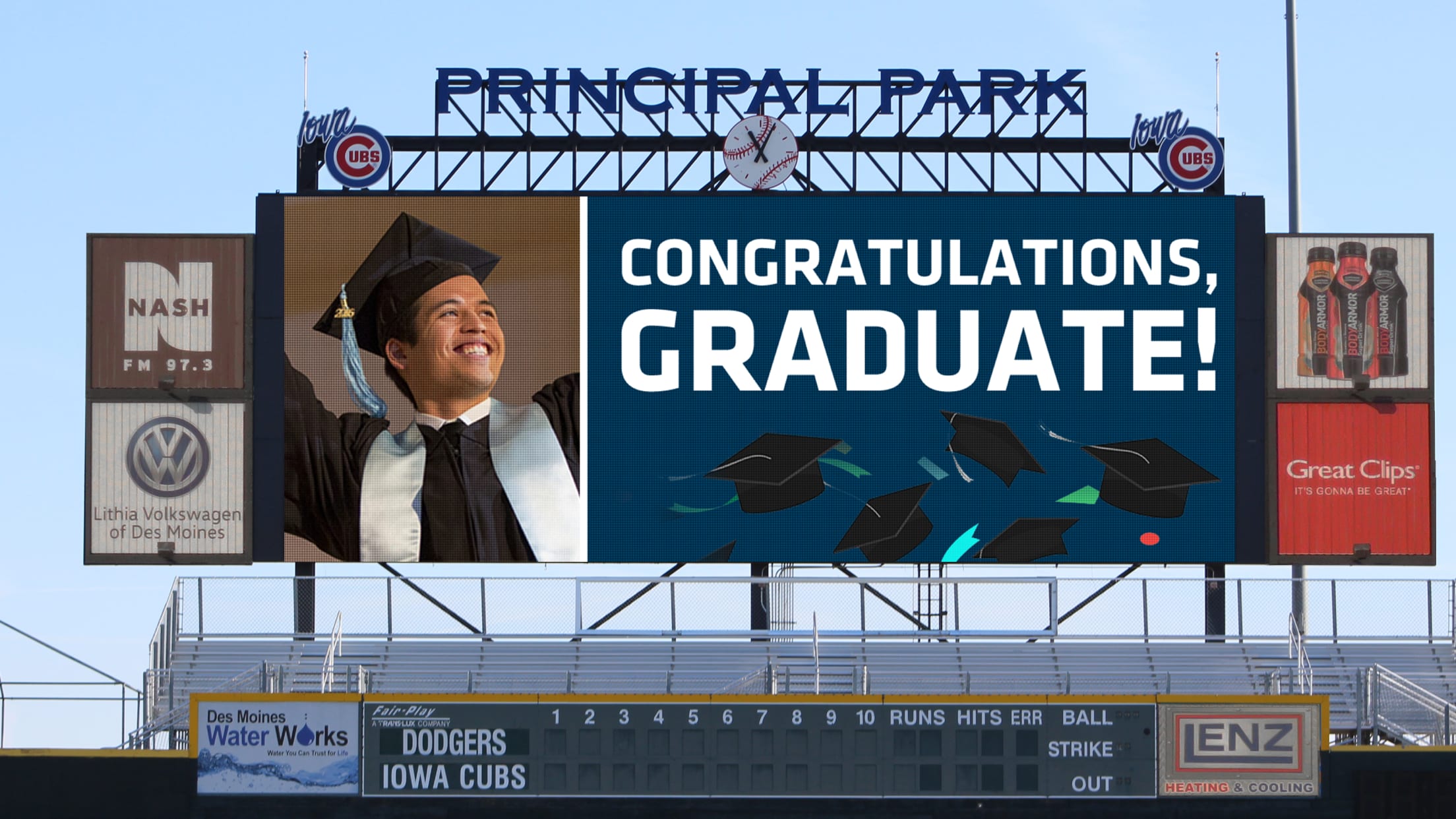 The Iowa Cubs want to help you celebrate your special 2020 Graduate like never before. We know graduates are celebrating their triumphs differently this year, and we want to offer this unique opportunity for you to conGRADulate them in a special way! This $20 package gets your graduate's picture and