2020 Iowa Cubs Season Waived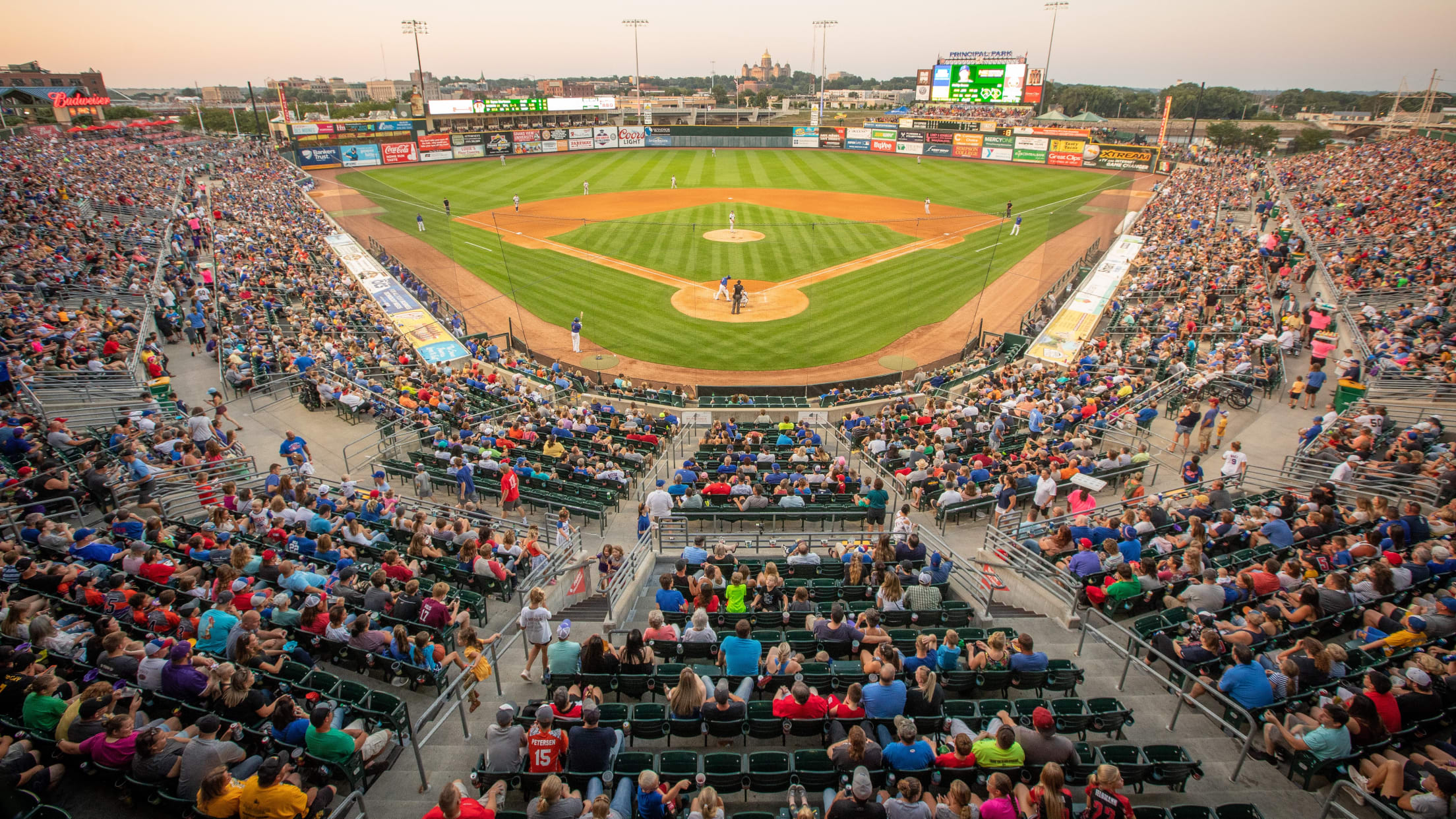 DES MOINES - Major League Baseball has informed Minor League Baseball that it will not be providing its affiliate Minor League Teams with players for the 2020 season. As a result, there will not be an Iowa Cubs season in 2020. "We were aware that our 2020 season had a
I-Cubs Pitching Dominates, Russell Inks KBO Deal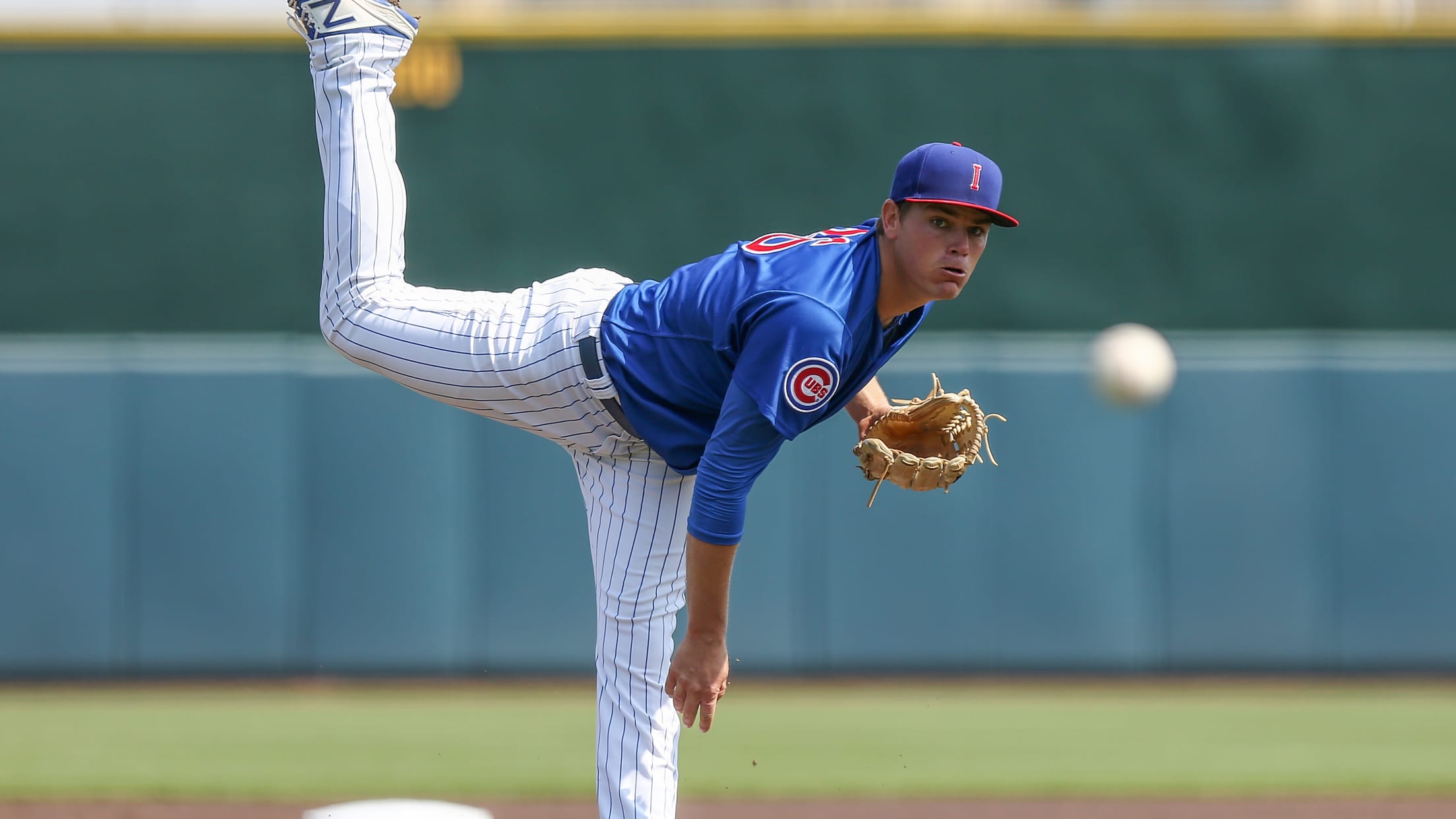 Our KBO update looks a little different this week as two big storylines have emerged. As the season moves along in Korea, former I-Cub pitching continues to thrive in the league. NC's Chang Mo Koo leads the KBO with a 0.82 ERA, but just behind the 23-year-old lefty sit four
Iowa Cubs Celebrate Citizenship Week, June 22-26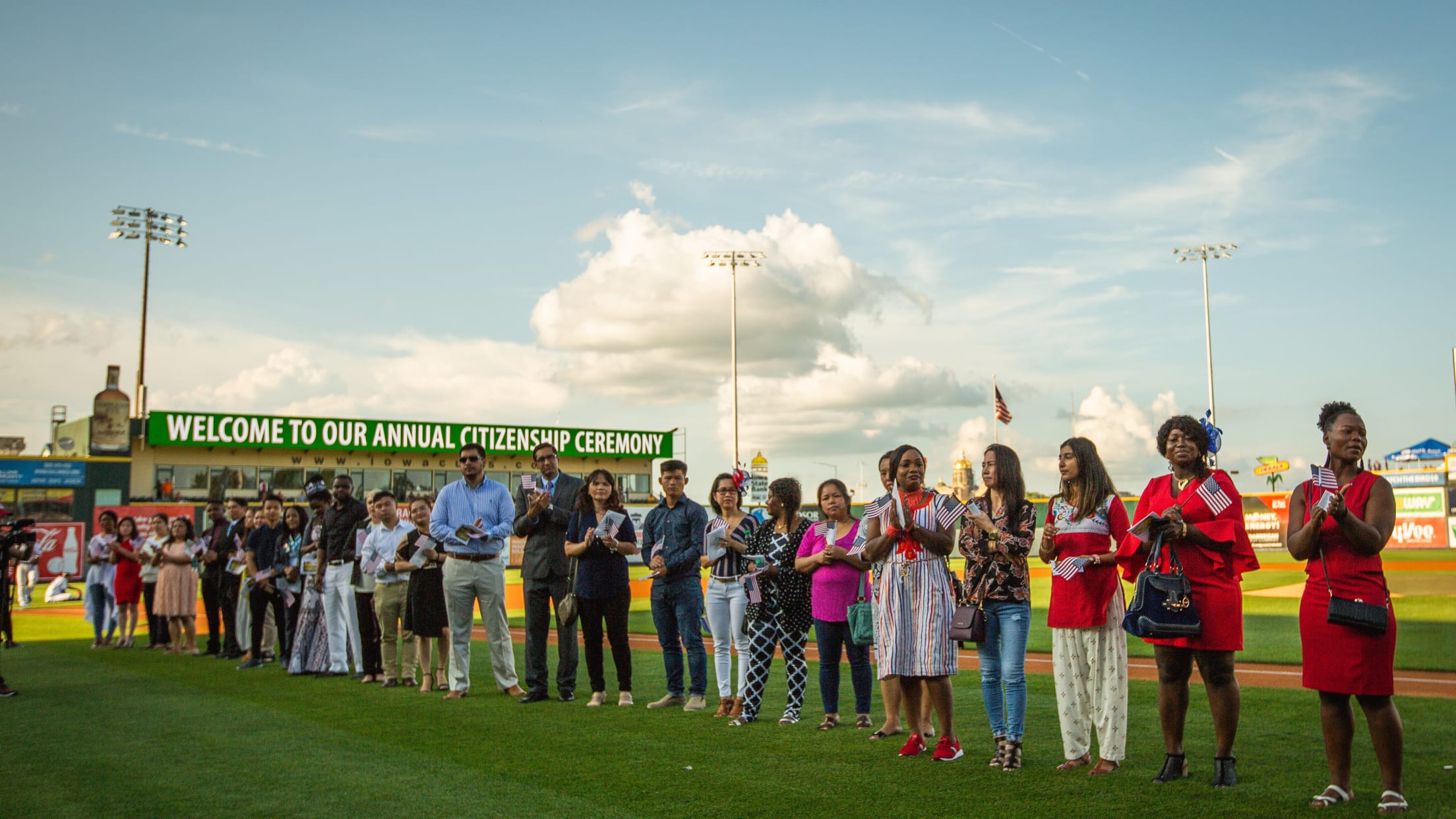 The United States Citizenship and Immigration services, Des Moines Field Office, will be conducting drive-by ceremonies in the parking lot just north of Principal Park. The drive-by ceremonies are administrative ceremonies for applicants who are legal permanent residents of the United States to become United States Citizens. The administrative authority
Local College All-Stars Take the Stage at Principal Park
Baseball and summer go hand-in-hand. Though the Iowa Cubs' season has been put on pause, the organization will give fans live action in 2020. Des Moines Peak Prospects, a collegiate summer league team, brings baseball to Principal Park for all-star action beginning Friday, June 19 with a 5 p.m. doubleheader.
Celebrate Father's Day at Principal Park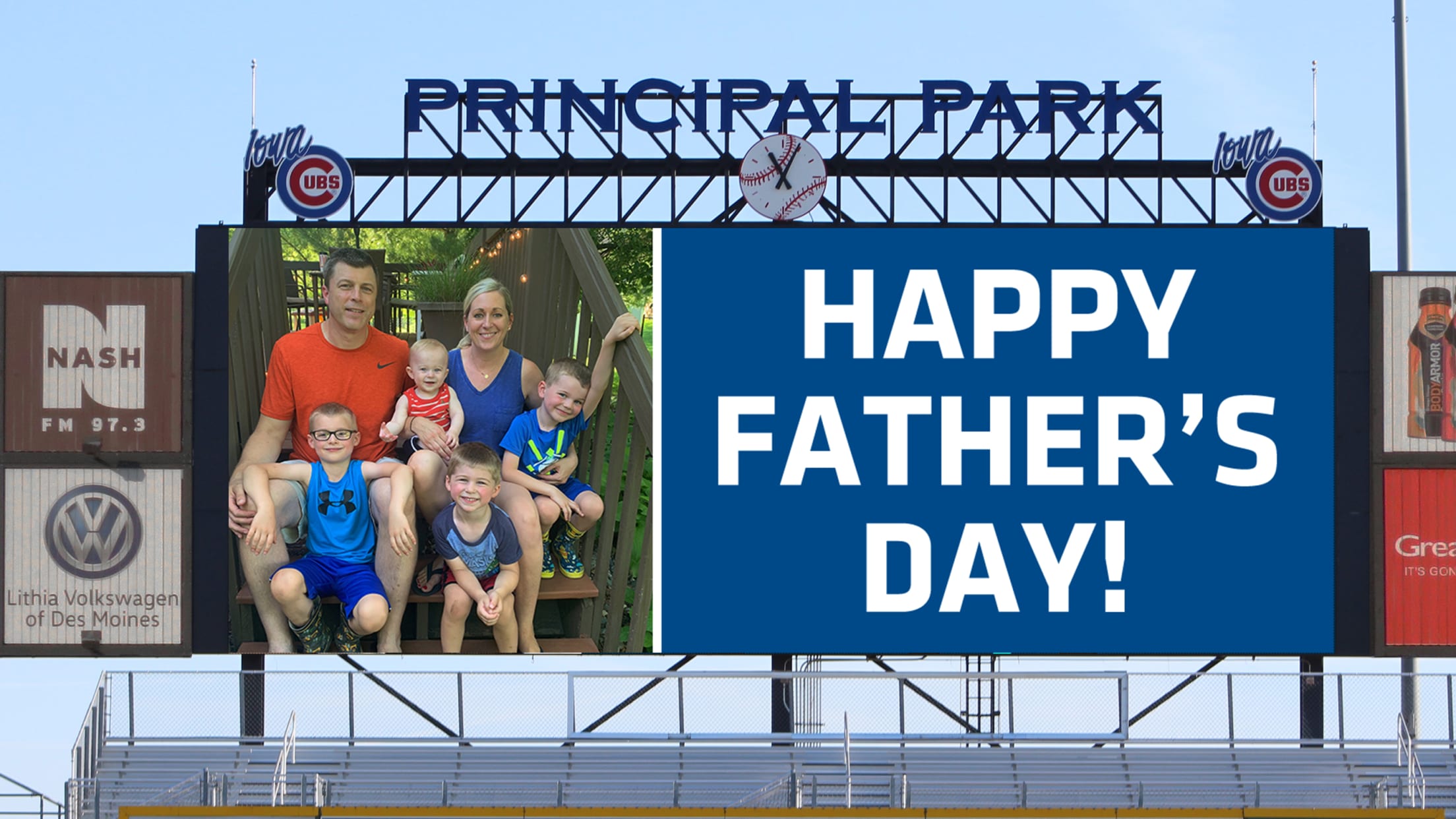 Celebrate dad with a unique experience at Principal Park. For $25 per person, families can play catch on the field, see a picture of their dad with a personalized message on the video board, and will receive a food and beverage package that includes a brat or hot dog, a
Former I-Cub Pitching Commands KBO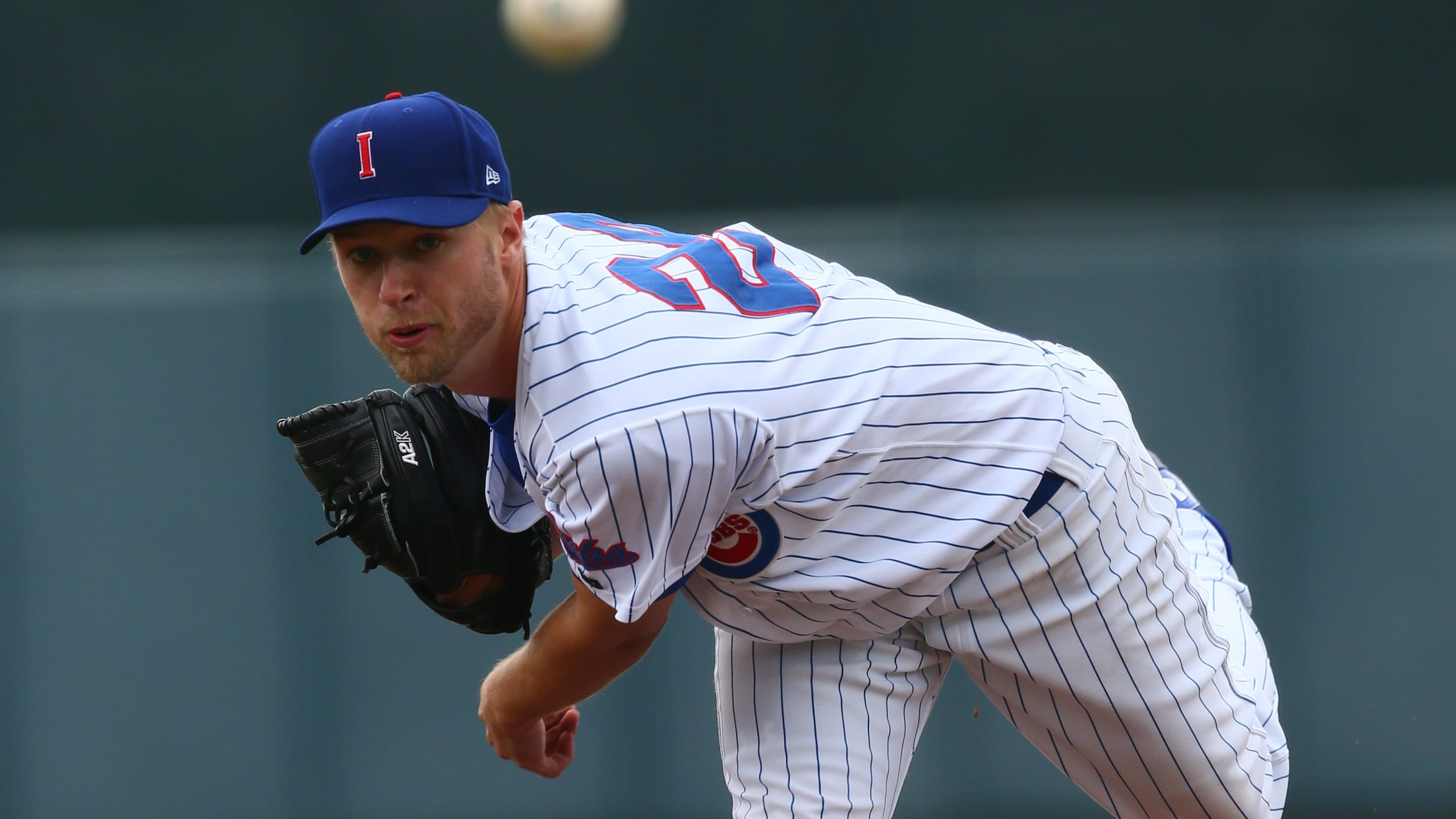 The NC Dinos remain dominant with a 23-6 record through the first five weeks of the KBO. Among individual league leaders, former I-Cubs dot the boards. Here's your update on former I-Cubs spending 2020 in Korea. LHP Eric Jokisch — Kiwoom Heroes Jokisch continues to plow through KBO batters as
Regular-Season Games at Principal Park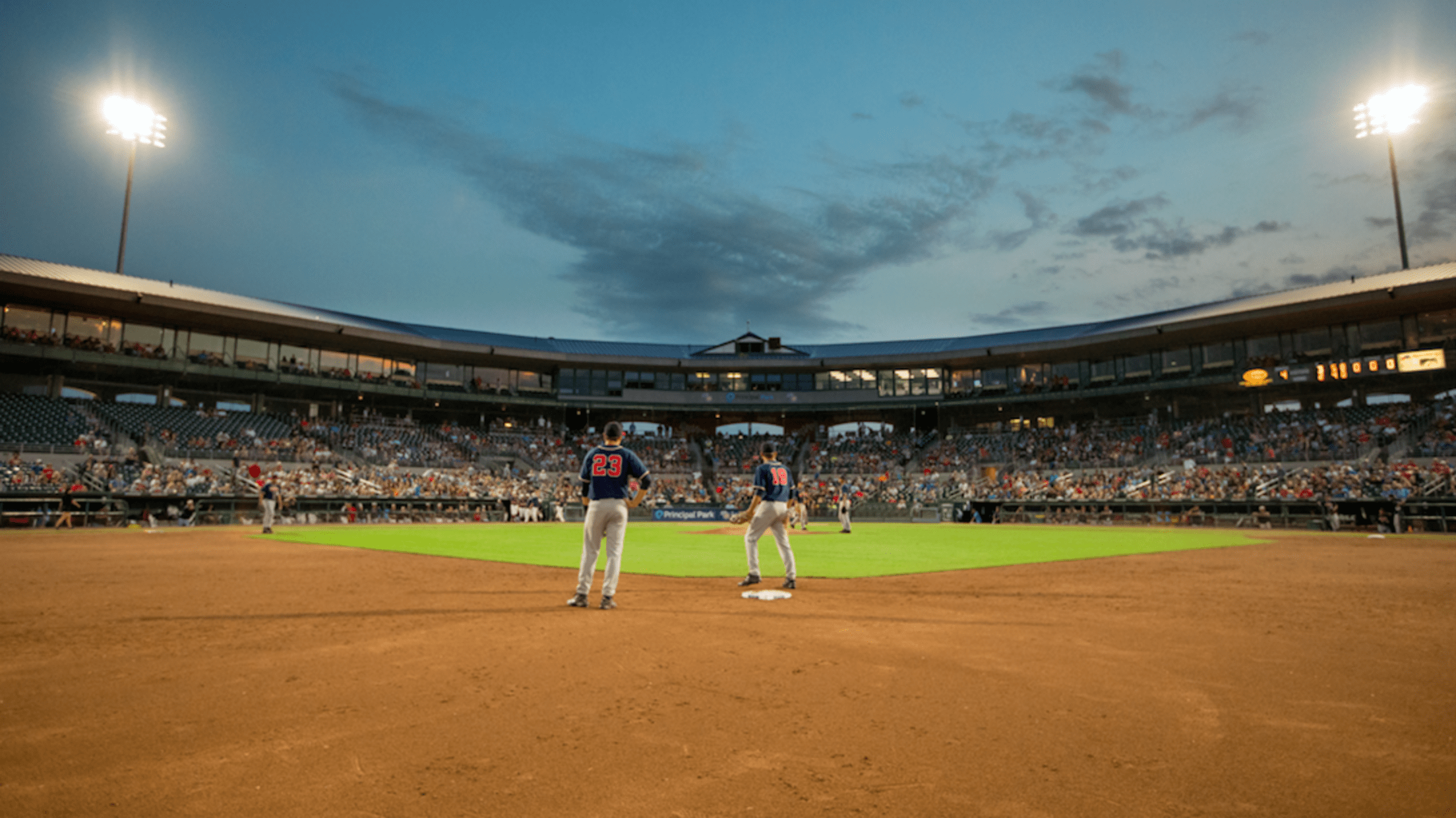 Baseball returns to Principal Park on Monday — 281 days after the last Iowa Cubs home game. But it won't be the Iowa Cubs playing. It will be two teams from rural Iowa as the state resumes high school athletics during a worldwide pandemic. Tri-County will meet Colfax-Mingo on Monday,
June 1 Iowa Cubs Season Status Update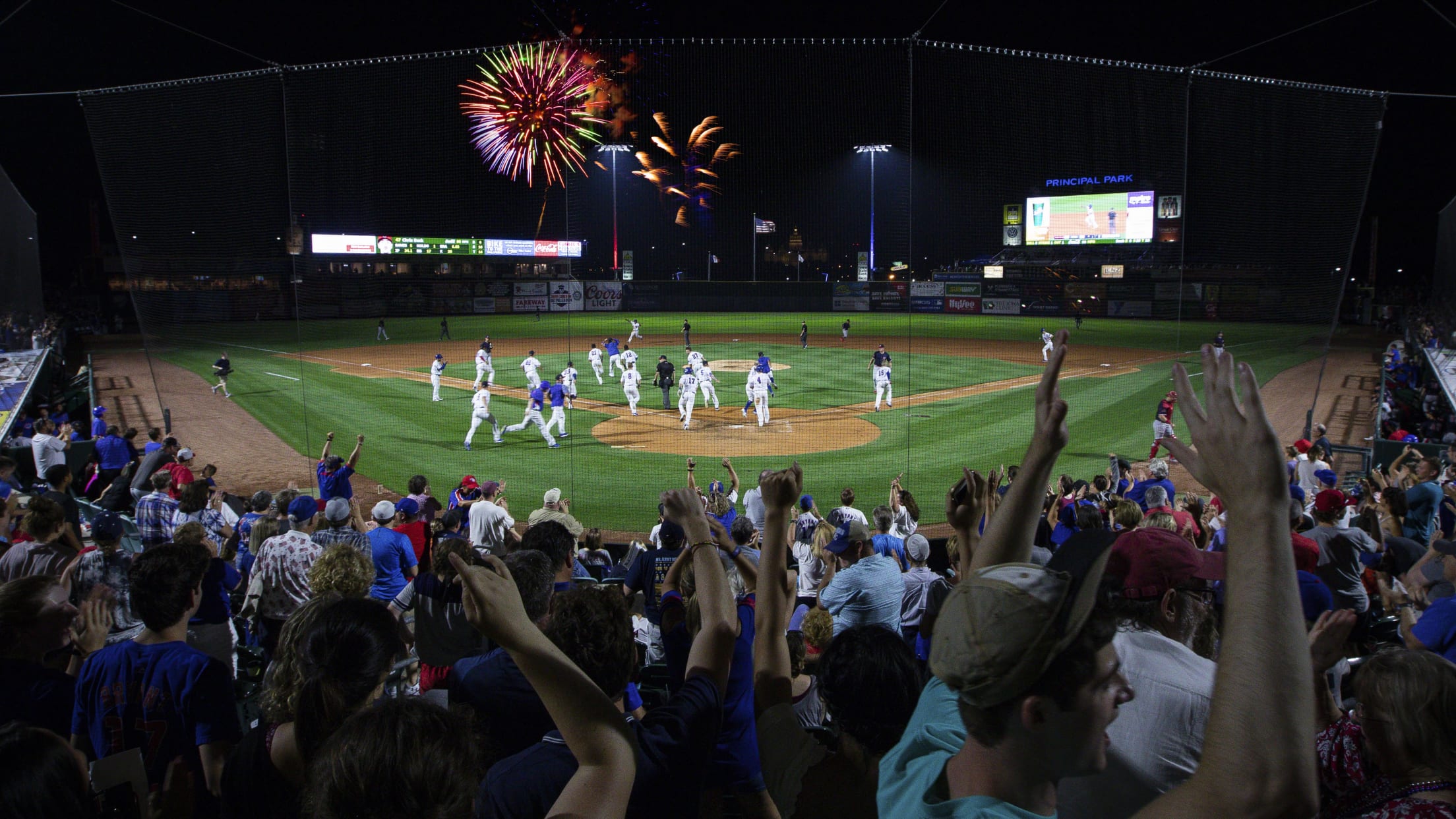 Dear Iowa Cubs fans, Last week, Iowa Governor Kim Reynolds made a very important announcement related to our organization. By her proclamation on May 26, effective today, outdoor gatherings for sports and events are allowed as long as the host venues adhere to the stated guidelines related to capacity, social
Rucinski Dazzles in KBO Week Three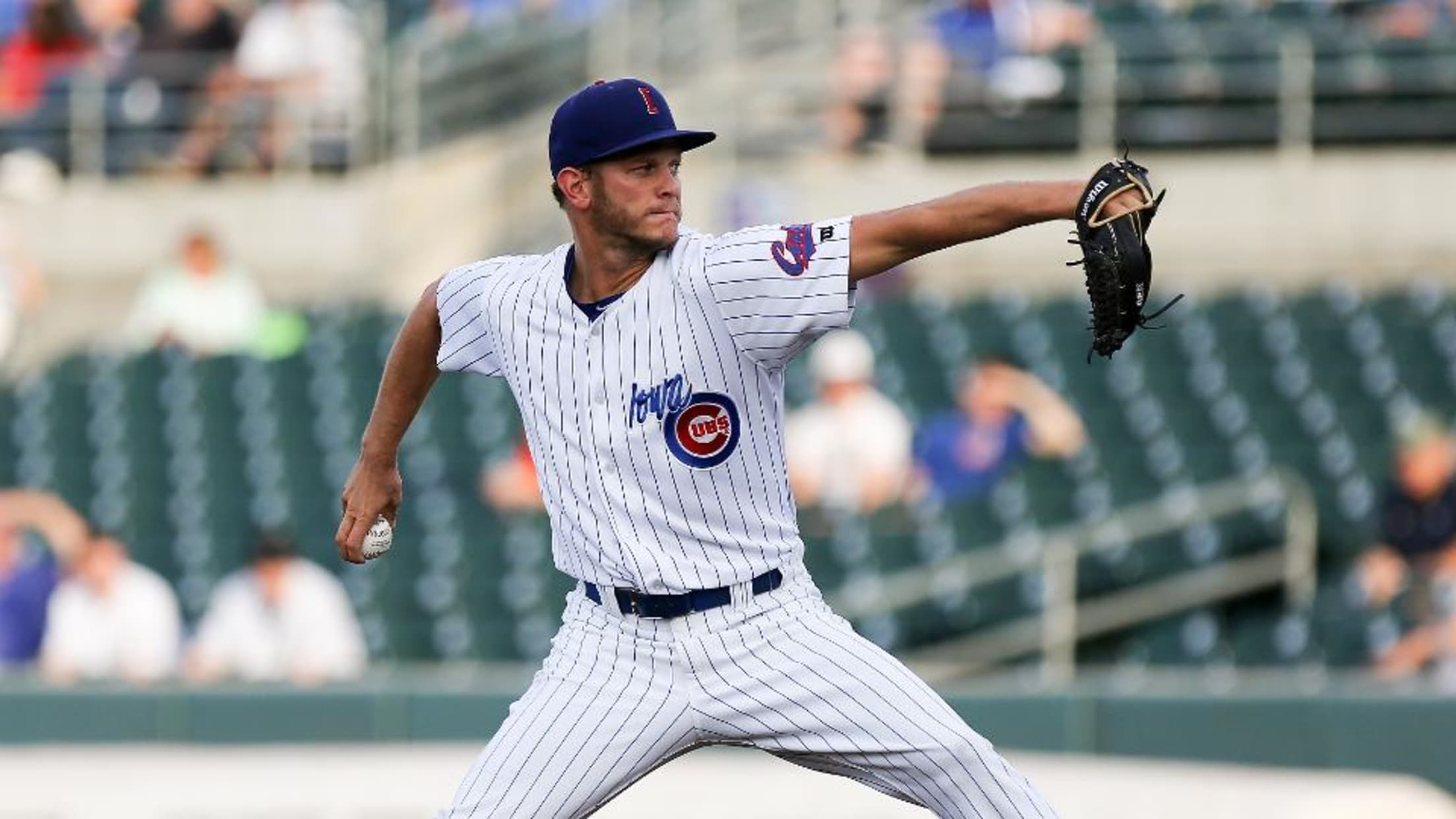 The NC Dinos continue to dominate the Korean Baseball Organization with a 15-3 record. Not far behind, the LG Twins sit in second at 12-6. Five former I-Cubs continue to make their marks on the league through the first three weeks of play. RHP Drew Rucinski — NC Dinos Rucinski
Cub Club to Remain Closed to General Public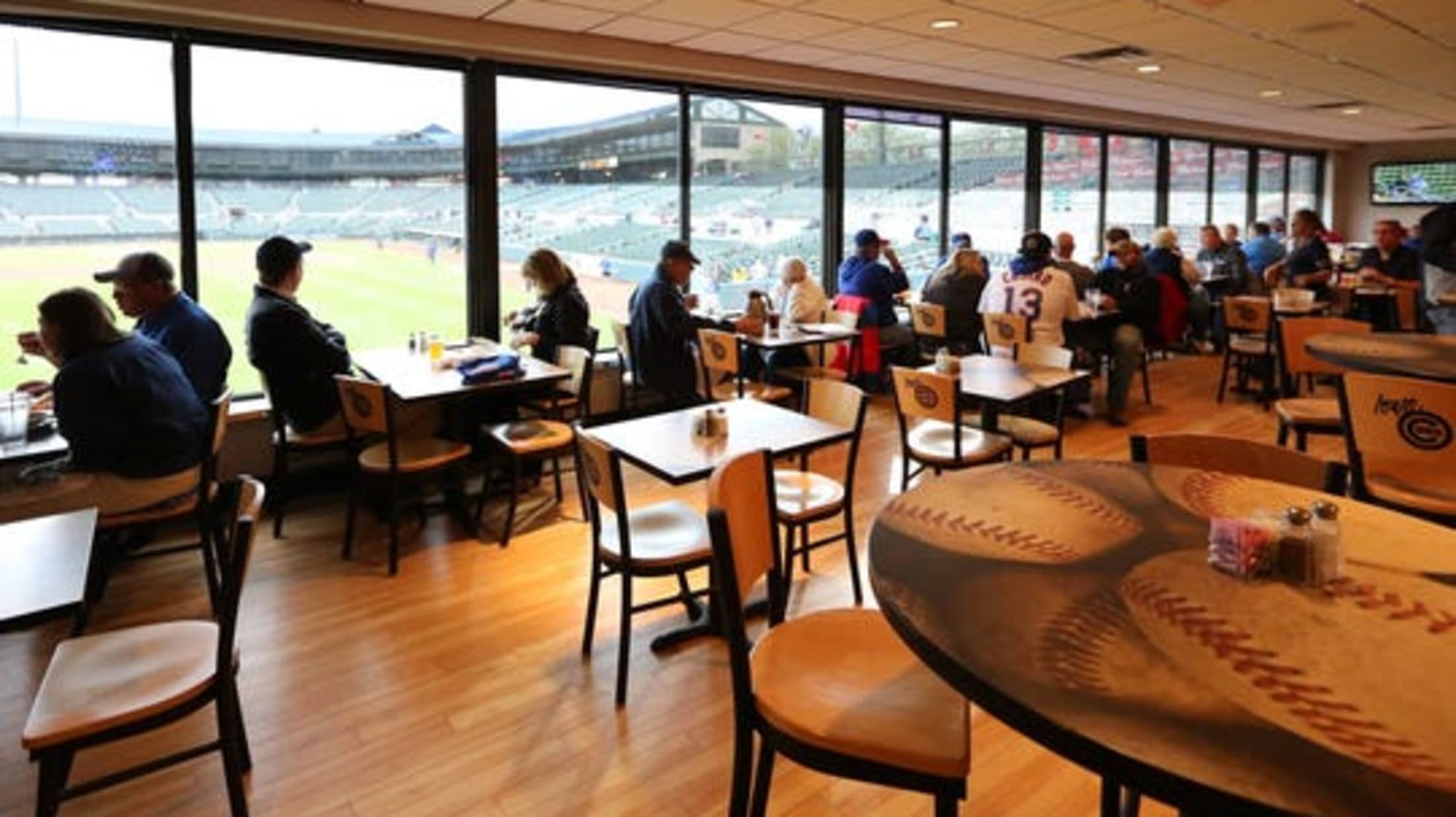 In mid-March, the Cub Club Restaurant at Principal Park suspended operations due to the COVID-19 pandemic. As restrictions have been lifted allowing restaurants to re-open, the Iowa Cubs and Centerplate have decided not to re-open the Cub Club to the general public for breakfast and lunch. Centerplate is the Iowa
Congratulations, 2020 Graduate!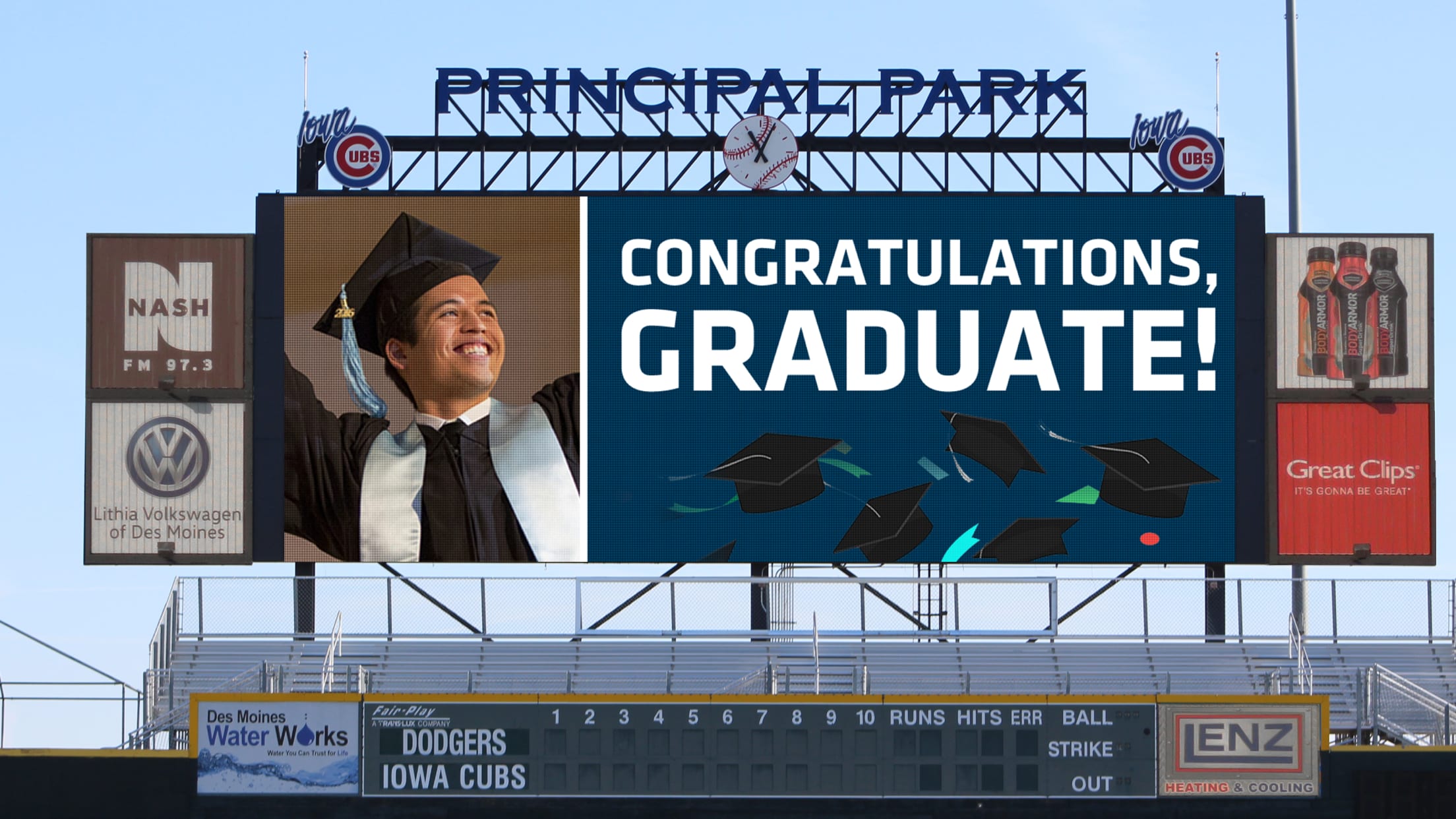 The Iowa Cubs want to help you celebrate your special 2020 Graduate like never before. We know graduates are celebrating their triumphs differently this year, and we want to offer this unique opportunity for you to conGRADulate them in a special way! This $20 package gets your graduate's picture and
Past I-Cubs Start Strong in KBO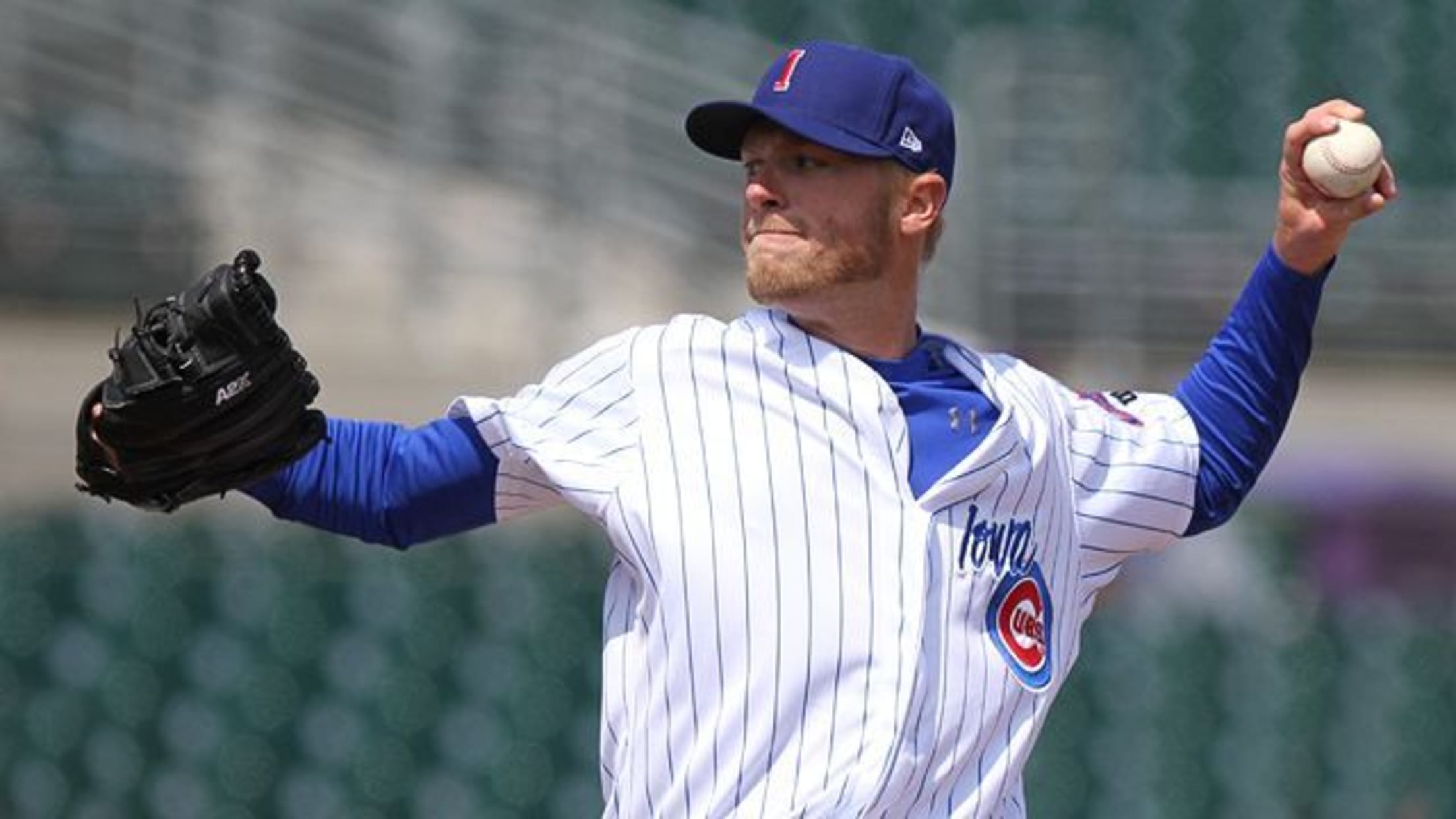 Eleven games in to the Korean Baseball Organization season, former I-Cubs blanket the leader boards. Keep reading for your weekly update of KBO action. LHP Eric Jokisch – Kiwoom Heroes Jokisch checks in with a 2-0 record and a 0.53 ERA (1ER/17.0IP) through three games – the second-best ERA in
Former I-Cubs To Follow in the KBO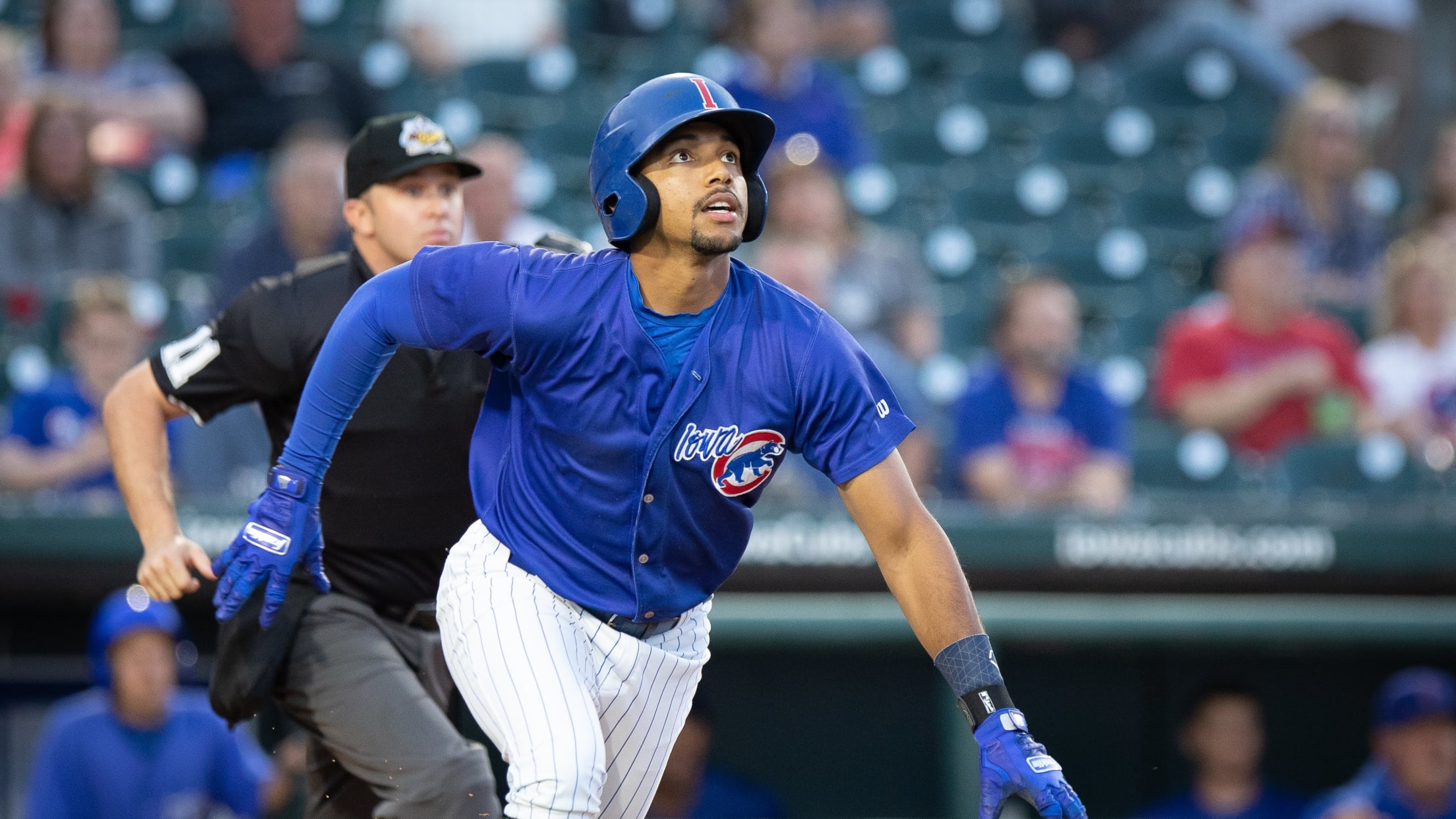 If you're like us, you are hopelessly missing baseball. The Korean Baseball Organization is in full swing and thanks to a broadcast agreement with ESPN, fans can watch six live games per week, just so long as you can adjust your sleep schedule for the midnight, 3 a.m. and 4:30
National initiative will raise funds for Feeding America in response to global pandemic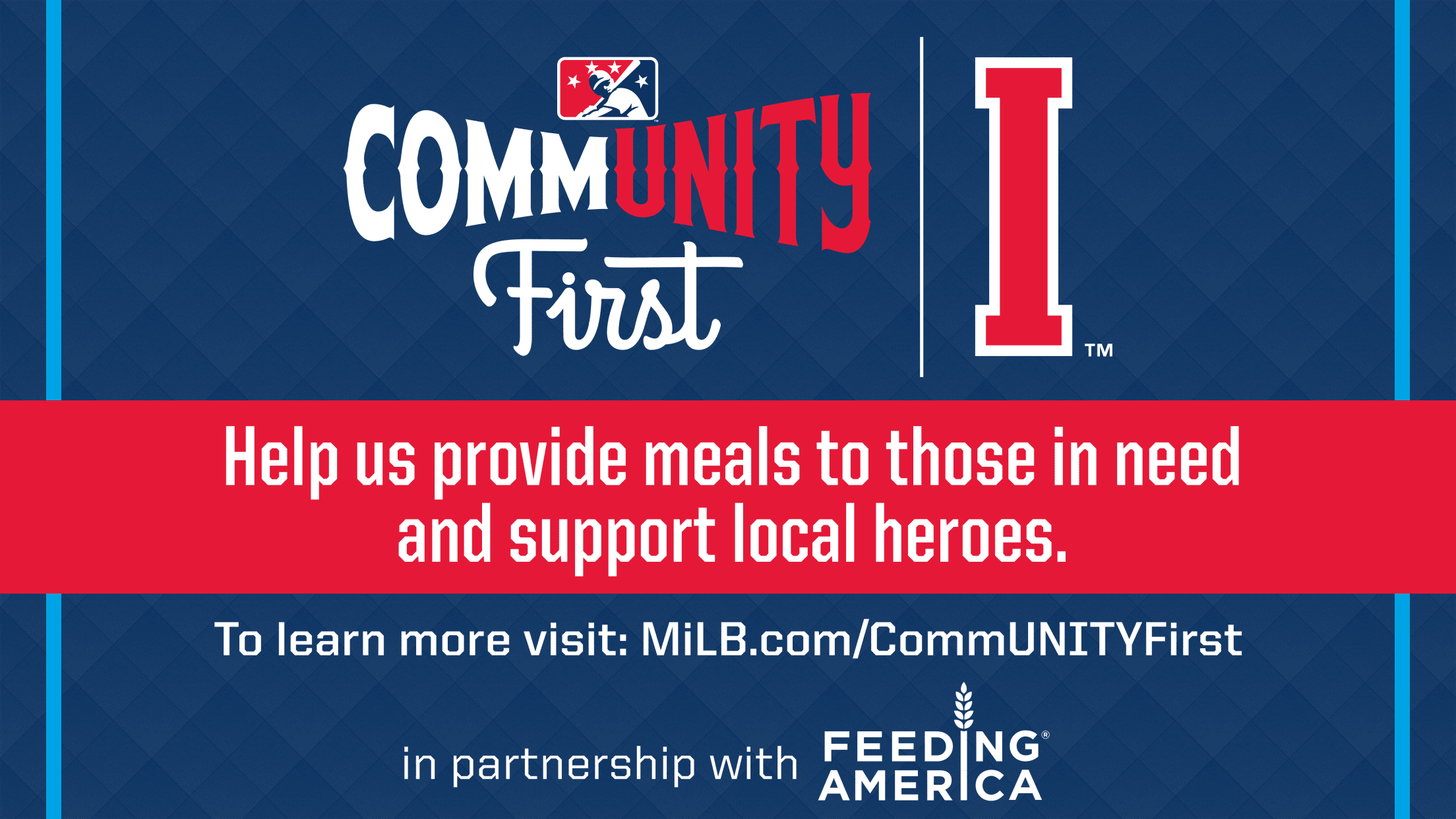 DES MOINES, IA — The Iowa Cubs today announced they are joining MiLB CommUNITY First, a new national initiative developed by Minor League Baseball™ (MiLB™) in conjunction with Feeding America®, to raise funds for local food banks and to honor individuals risking their lives on the front lines of the
Open Letter to Fans, April 14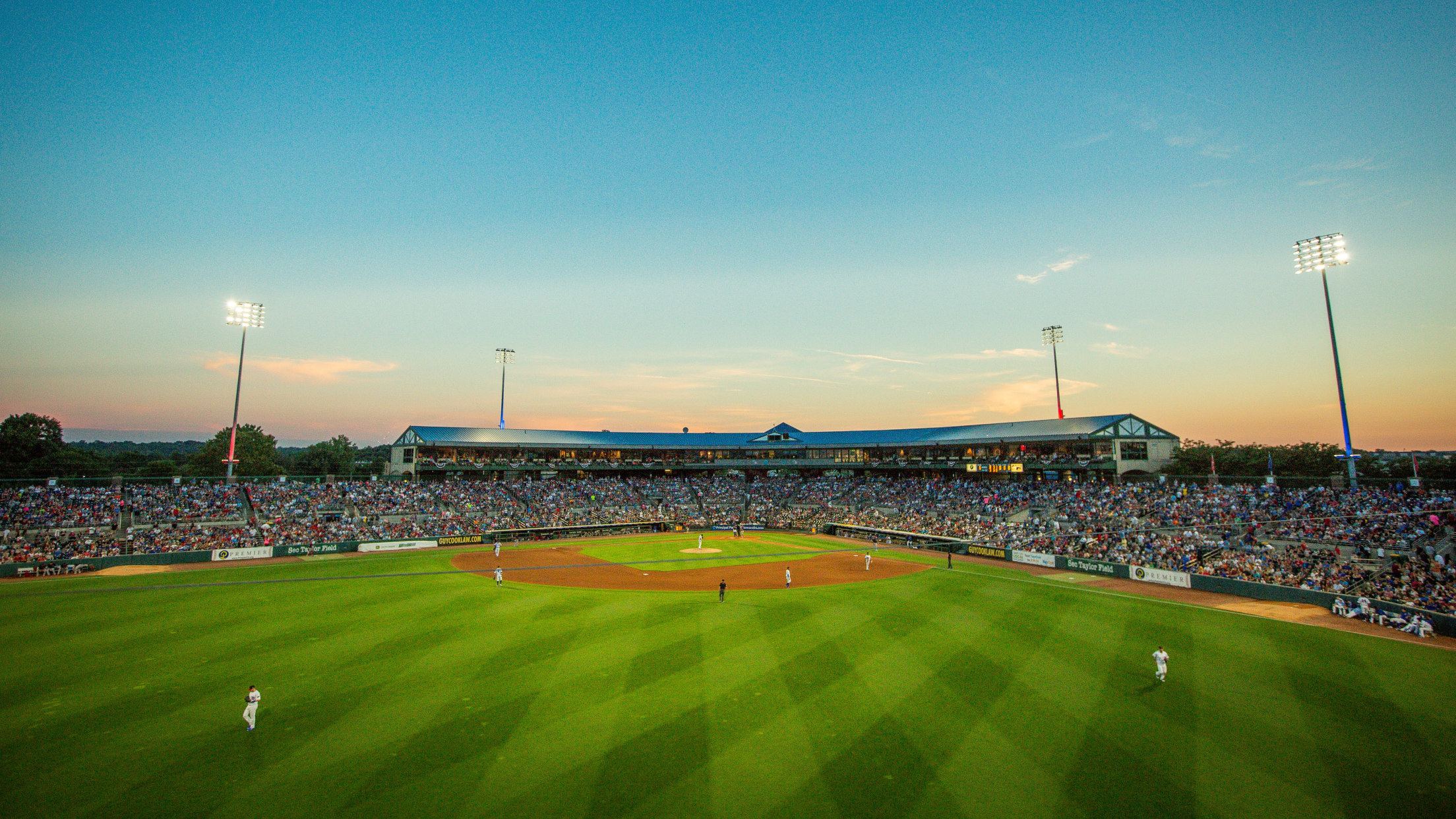 Dear Fans and Friends,Today was supposed to be a day of great celebration - the home opener at Principal Park for the 2020 baseball season. We've known for a few weeks now that our season wouldn't be starting on time, but that doesn't erase all the disappointment of reaching this
Iowa Cubs 2020 Spring Open House Cancelled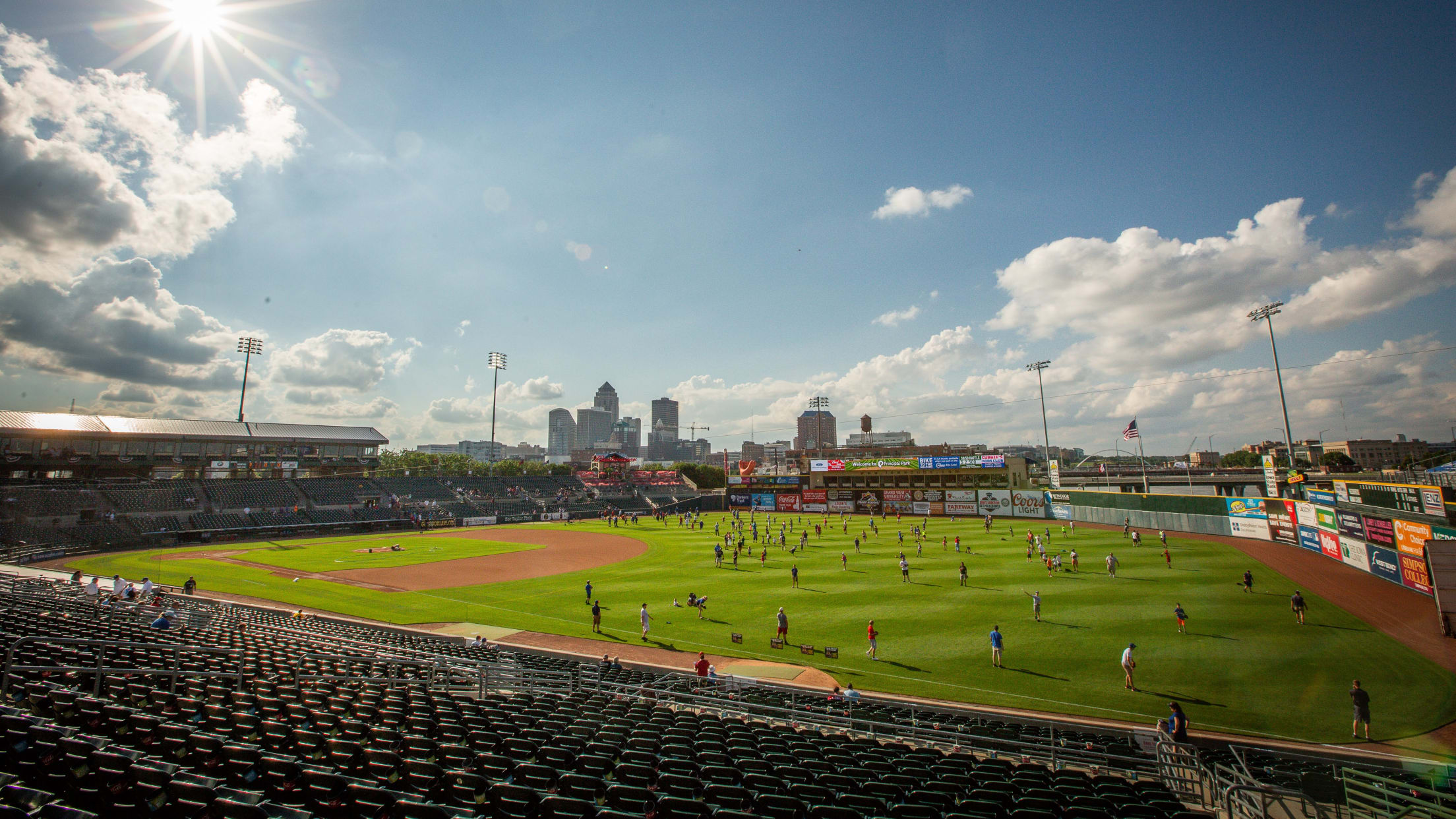 Our annual Open House event, scheduled for April 4 at Principal Park, has been cancelled. We realize that many of our fans really enjoy the all-access opportunity that the Open House provides to the ballpark, but we think this is the prudent thing to do this spring.
Iowa Cubs Add Fan Safety Measure
Protective netting extended at Principal Park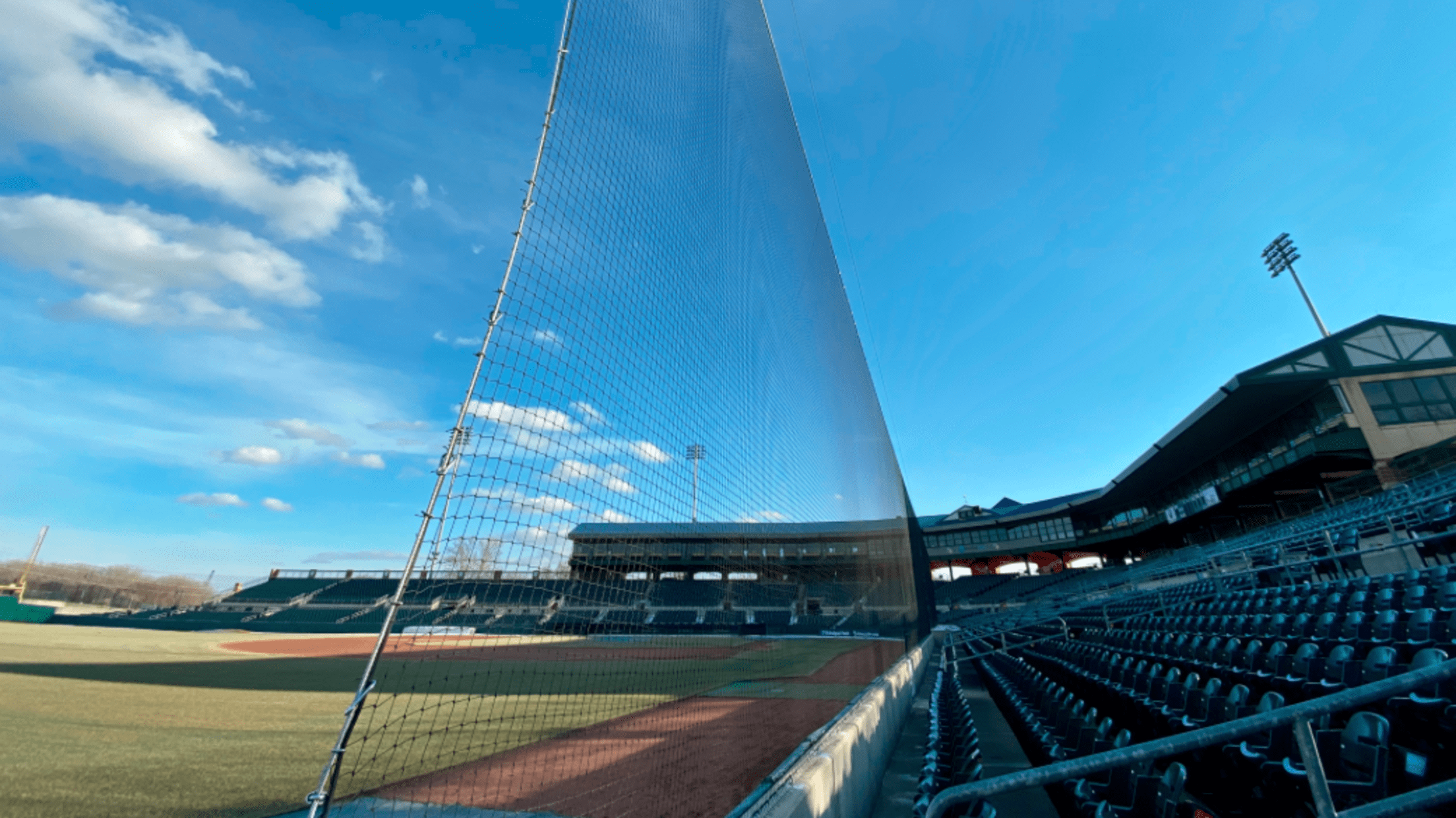 DES MOINES, IA - The Iowa Cubs have completed construction on protective netting running nearly the length of each foul line as an effort to increase fan safety at Principal Park.
Iowa Cubs 2020 Field Staff Announced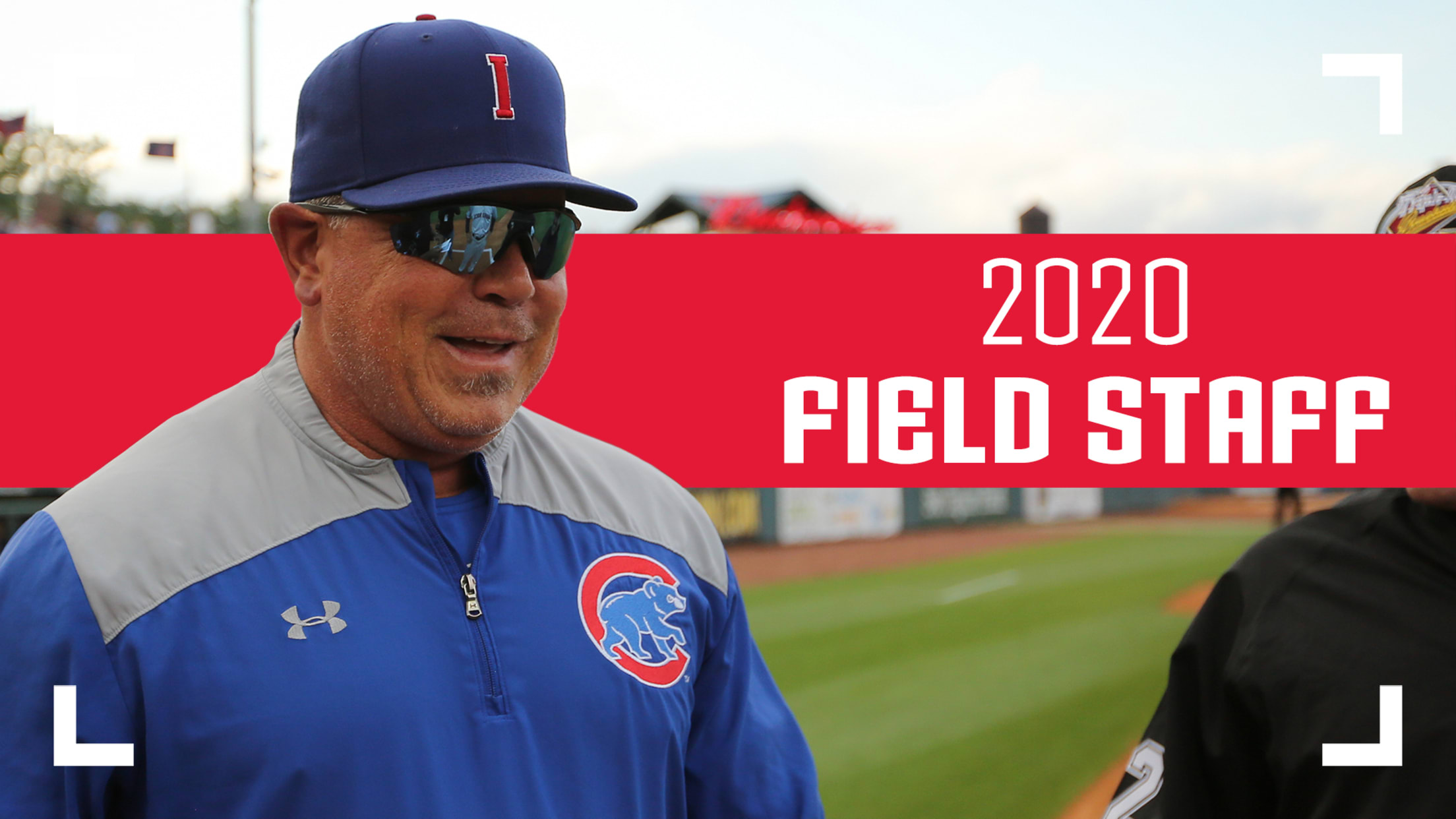 Marty Pevey will return at the helm of the Iowa Cubs for his eighth consecutive season, the Chicago Cubs announced today. Pevey is the longest tenured manager in Iowa's history and has a franchise record 479 regular season wins.
Iowa Cubs Announce 2020 Promotional Schedule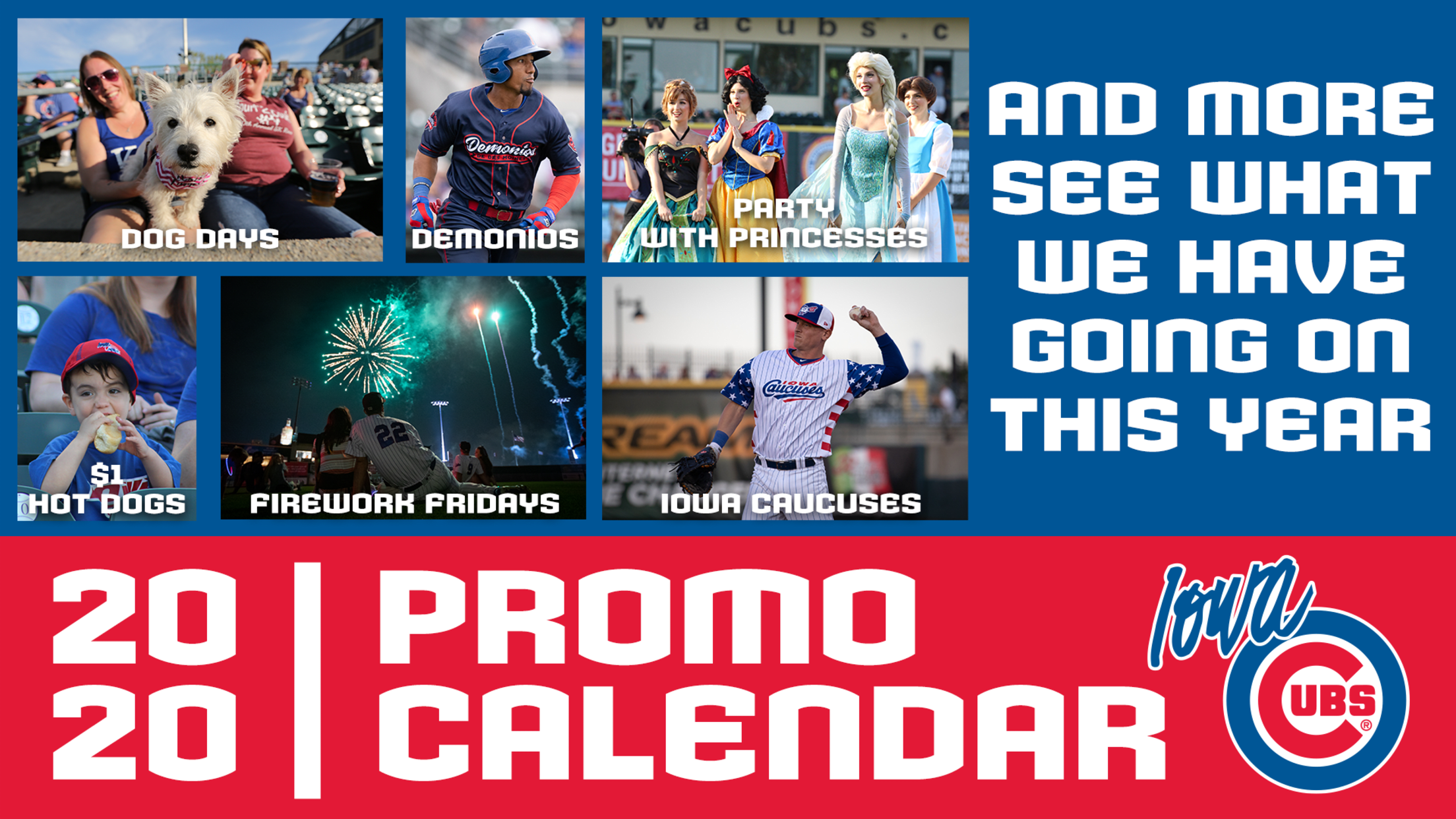 Due to COVID-19, our announced promotional schedule is expected to change.DES MOINES, IA - The Iowa Cubs will embark on their 52nd season of baseball in Des Moines, and with it comes another packed calendar of family fun at Principal Park. The 2020 Promotional Schedule features 10 firework dates, three
Iowa Cubs Now Accepting National Anthem Auditions for 2020
The Iowa Cubs are now accepting auditions to perform the National Anthem before a home game in 2020.
Iowa Cubs Single Game Tickets on Sale March 1
Iowa Cubs single game tickets for the 2020 season will be on sale on Sunday, March 1 at 8:30 a.m. online. The Principal Park ticket office will open at 8:30 a.m. Monday, March 2 for fans to purchase tickets in-person or over the phone.
Davis, Hultzen and Carasiti Ink New Deals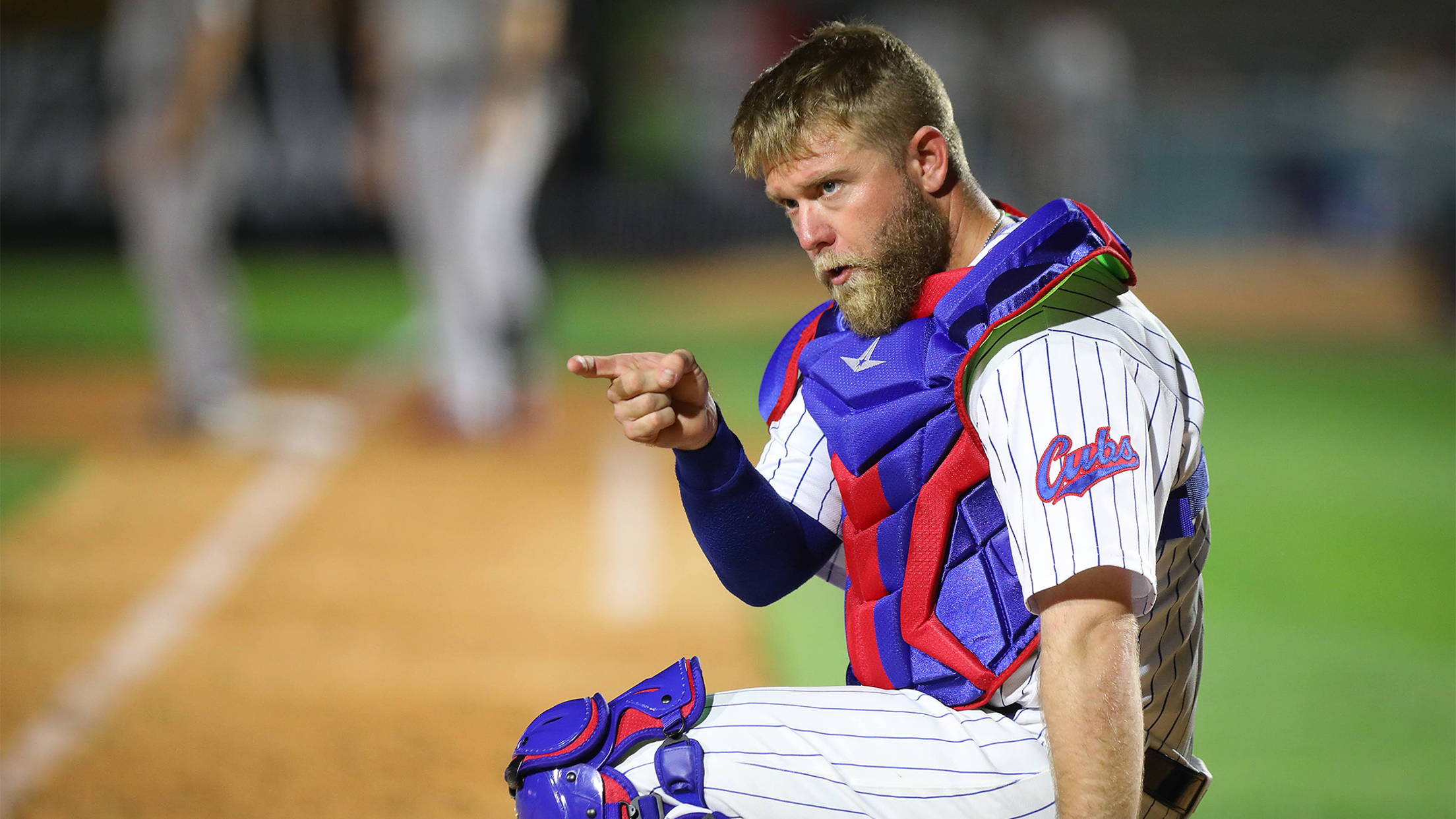 Are you wondering where your favorite 2019 I-Cubs have landed this offseason? Here is the latest:
Former I-Cub Barney Named Nashville Sounds Manager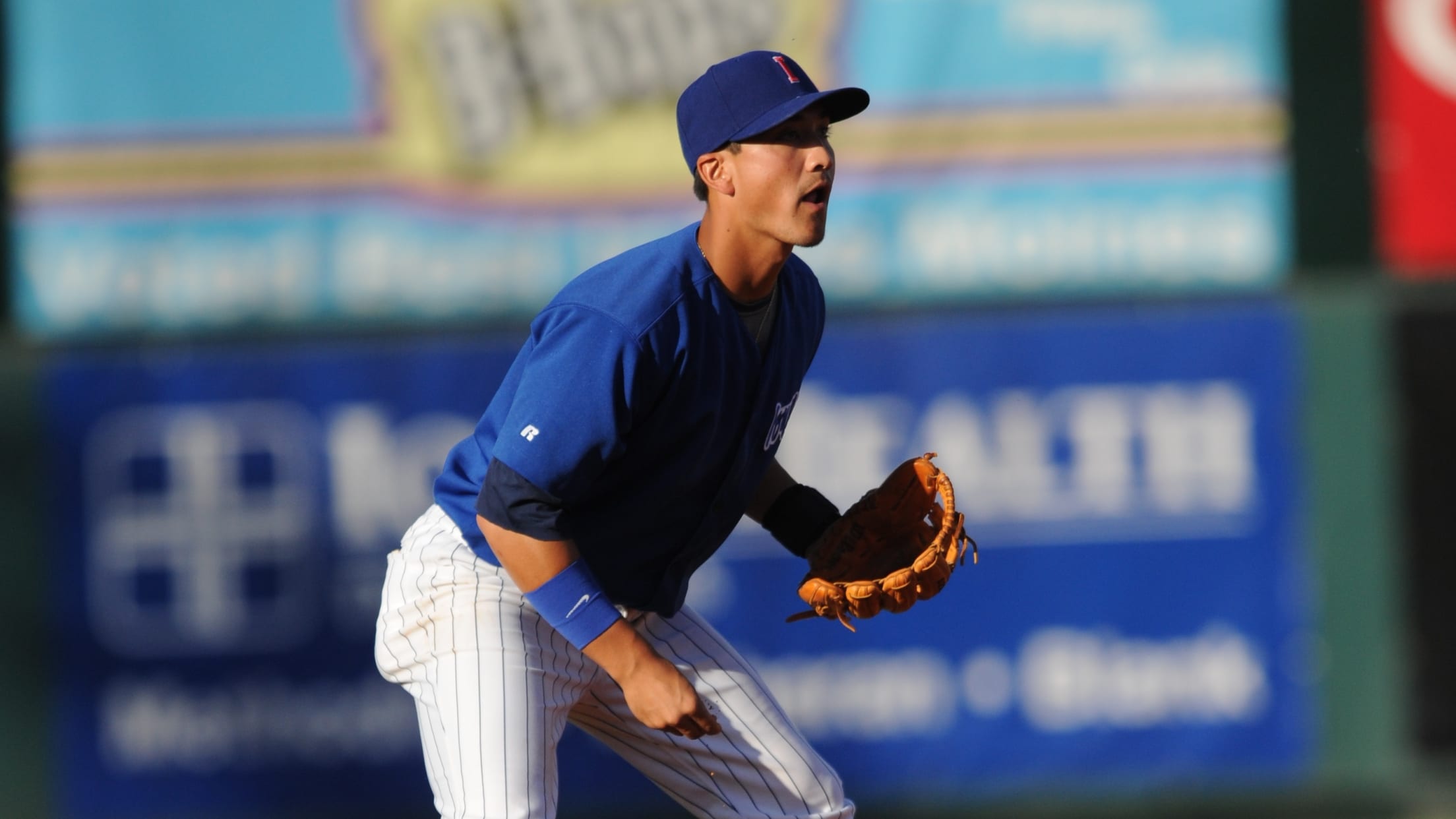 Former Iowa Cub Darwin Barney has been named the 2020 manager of the Nashville Sounds, a Texas Rangers affiliate. The infielder transitions to the dugout after playing 11 professional seasons, including parts of eight major league campaigns.
2019 I-Cubs Pick Up New Threads
Evans, Machado, Clifton, Edwards Jr. and Borenstein on the move
Former Iowa Cubs are on the move this offseason. In case you missed it, here are 2019 I-Cubs that have inked new deals.
Two I-Cubs Protected from Rule-5 Draft
Chicago adds to 40-man roster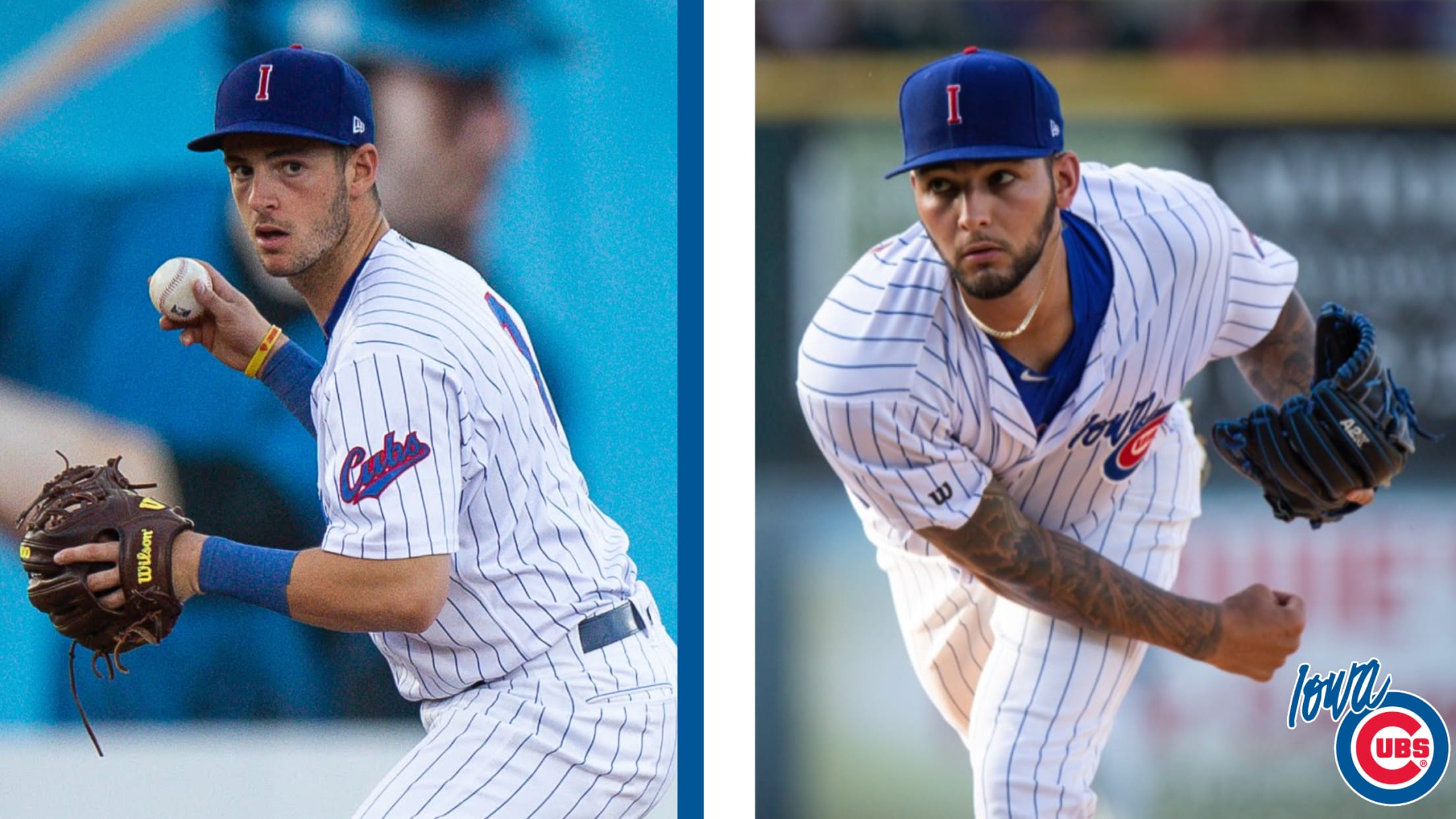 The stove is heating up as the deadline to protect players from the Rule-5 Draft created a tidal wave of offseason transactions. Wednesday, the Chicago Cubs selected four contracts, including infielder Zack Short and right-hander Tyson Miller from Iowa.