Avelino stays hot as River Cats defeat Dodgers
Sacramento gets back to .500 with series win in Oklahoma City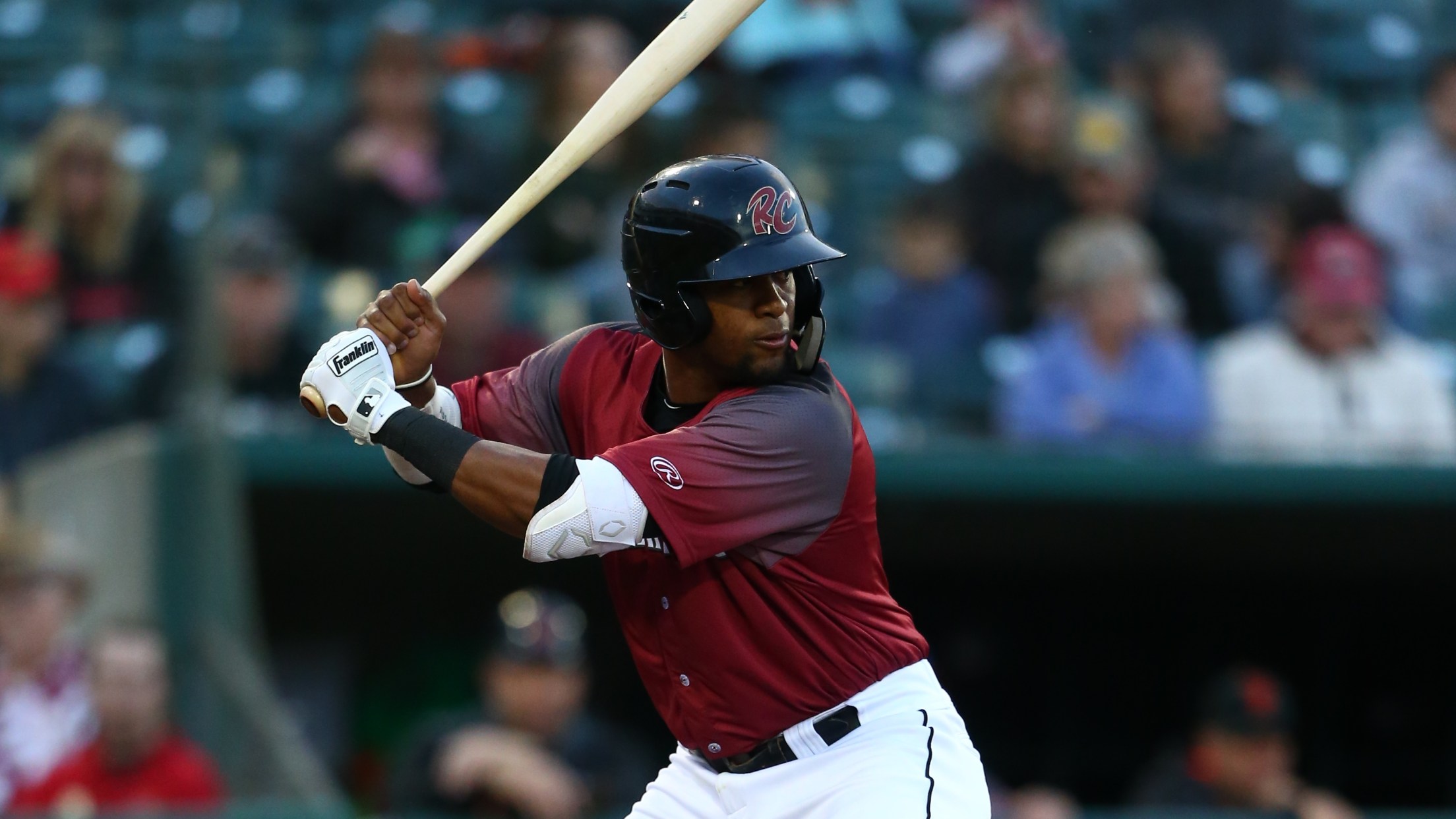 (Ralph Thompson Anysportphoto.com)
Oklahoma City, Okla. -- The Sacramento River Cats (30-30) took their fifth road series of the season with a 7-5 win over the Oklahoma City Dodgers (23-36) on Thursday night.Shortstop Abiatal Avelino recorded two hits for the seventh consecutive game to lead the offense. After raking a double in the
Oklahoma City, Okla. -- The Sacramento River Cats (30-30) took their fifth road series of the season with a 7-5 win over the Oklahoma City Dodgers (23-36) on Thursday night.
Shortstop Abiatal Avelino recorded two hits for the seventh consecutive game to lead the offense. After raking a double in the fourth and scoring on outfielder Mike Gerber's two-run single, he stretched a line drive into a triple and scored on infielder Levi Michael's single. Avelino, who was batting .196 on April 26, has increased his average all the way up to .303.
Aside from a hiccup in the bottom of the ninth, the River Cats' bullpen remained excellent recording eight strikeouts and walking none in five innings. A combination of Steven Okert, Tyler Rogers, and Sam Selman tallied all eight of those punch outs in just four frames while allowing only one baserunner.
The River Cats are off to New Orleans to play their final series of ballgames at The Shrine on Airline before the Baby Cakes move to Wichita, Kansas for the 2020 season. Right-hander Yoanys Quiala (2-2, 6.11) will be on the mound for Sacramento facing New Orleans veteran righty Héctor Noesi (5-2, 2,19). First pitch is set for 5:00 p.m. (PT). Catch all of the action live online at rivercats.com, on the MiLB First Pitch app, or on Money 105.5 FM beginning at 6:00 p.m.
Additional Notes
• Over his last 25 games, Avelino has totaled 37 hits including eight doubles, five triples, and one home run. He's now one back of fellow Dominican shortstop Jorge Mateo (Las Vegas) for the Pacific Coast League lead in triples.
• Outfielder Chris Shaw was in the starting lineup for tonight's game but was a late scratch (illness). Zach Green filled in for him and recorded his ninth multi-hit game of the season.