Barber and Santana Combine for 10 Hits in 17-9 Win
Tourists Collect a Season-High 21 Hits in Second Straight Victory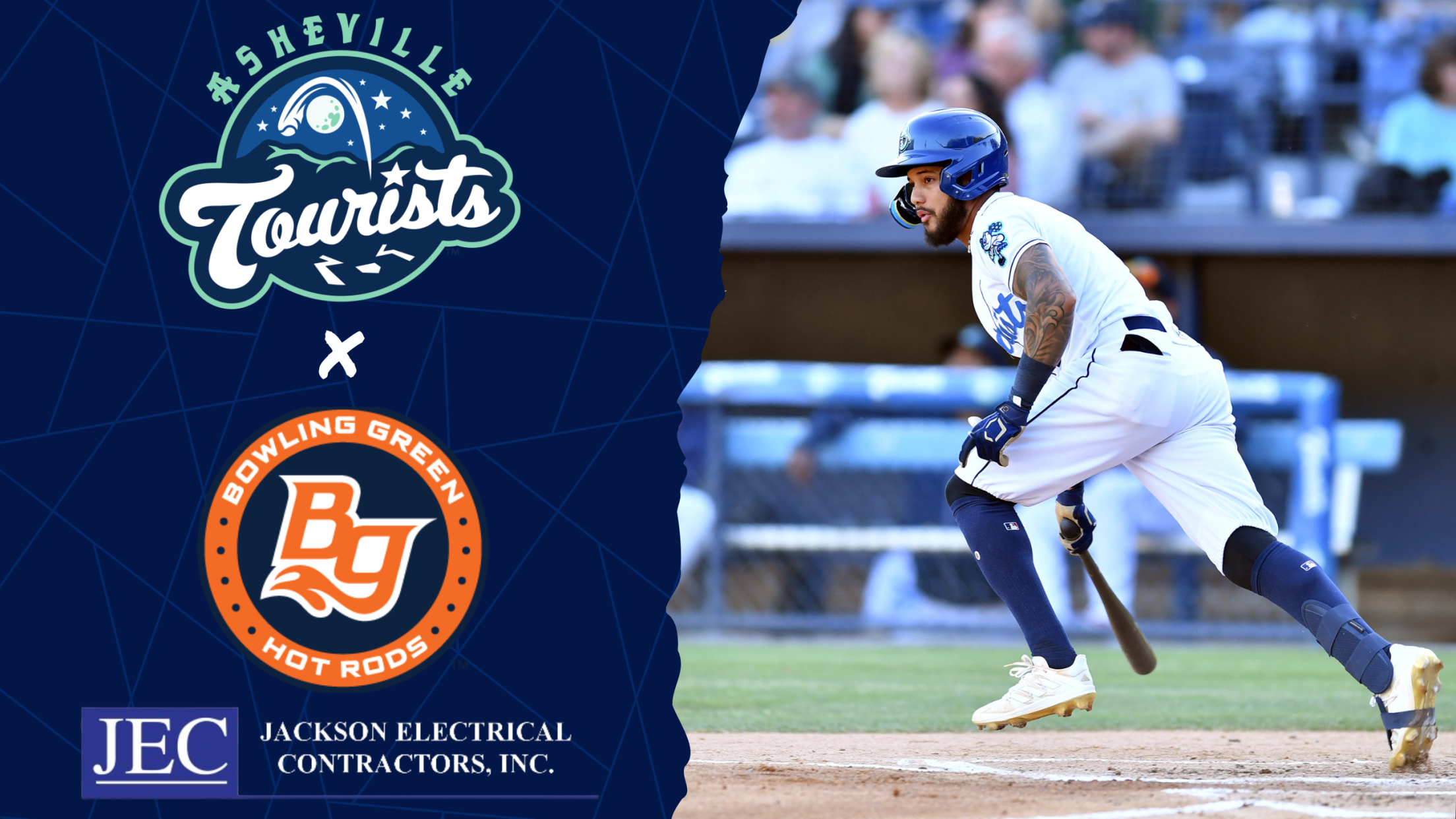 ASHEVILLE- Entering play on Thursday night, the Asheville Tourists had yet to have a player record five hits in a single game. Following their evening contest against the Bowling Green Hot Rods, Asheville now has two. Luis Santana and Colin Barber both recorded five-hit games in the Tourists 17-9 drubbing
ASHEVILLE- Entering play on Thursday night, the Asheville Tourists had yet to have a player record five hits in a single game. Following their evening contest against the Bowling Green Hot Rods, Asheville now has two. Luis Santana and Colin Barber both recorded five-hit games in the Tourists 17-9 drubbing of the Hot Rods.
Bowling Green actually took a 4-0 lead early in the contest. Asheville scored three runs in the bottom of the third inning on a Hot Rods error and a Santana RBI single. After the Hot Rods plated two more in the top of the fourth, the Tourists went on a tear offensively.
Asheville scored five runs in the bottom of the fourth on a rally that included RBI hits from Michael Sandle, Barber, and Santana. Barber and Chad Stevens each drove in a run in the fifth while Deury Carrasco and Jose Alvarez both worked bases-loaded walks in the seventh. The Tourists scored nine unanswered and led 12-6 entering the eighth.
The visitors used a three-run Home Run in the top of the eighth to pull within three; however, Asheville scored five more runs in the bottom of the eighth to seal the victory. C.J. Stubbs blasted a three-run shot while Barber added another RBI.
Barber finished the game 5-for-5 with two doubles, four runs scored, and three RBI. Santana ended up 5-for-6 with a double, a run scored and three RBI as well. Alvarez, Stevens, and Kenedy Corona all had multi-hit games.
Cole McDonald earned the win by pitching 4.1 innings out of the Tourists bullpen. McDonald allowed only one hit and struck out seven.
Tourists Game Recaps are presented by Jackson Electrical Contractors, Inc