Bats come alive in game two, as Burlington takes down Clinton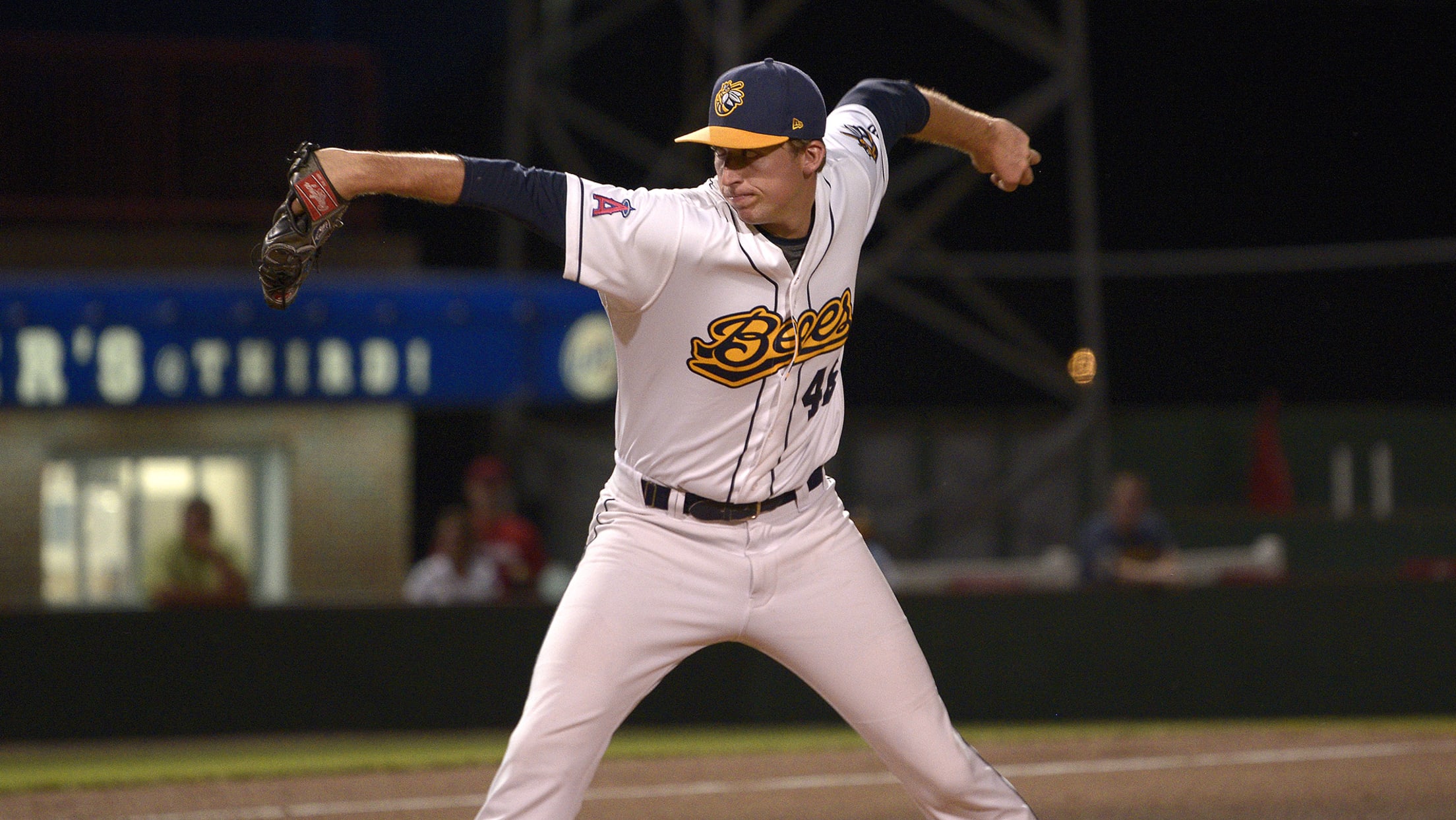 (Stephen A. Cirinna)
For Immediate ReleaseBy: RJ LarsonJune 6, 2018
For Immediate Release
By: RJ Larson
June 6, 2018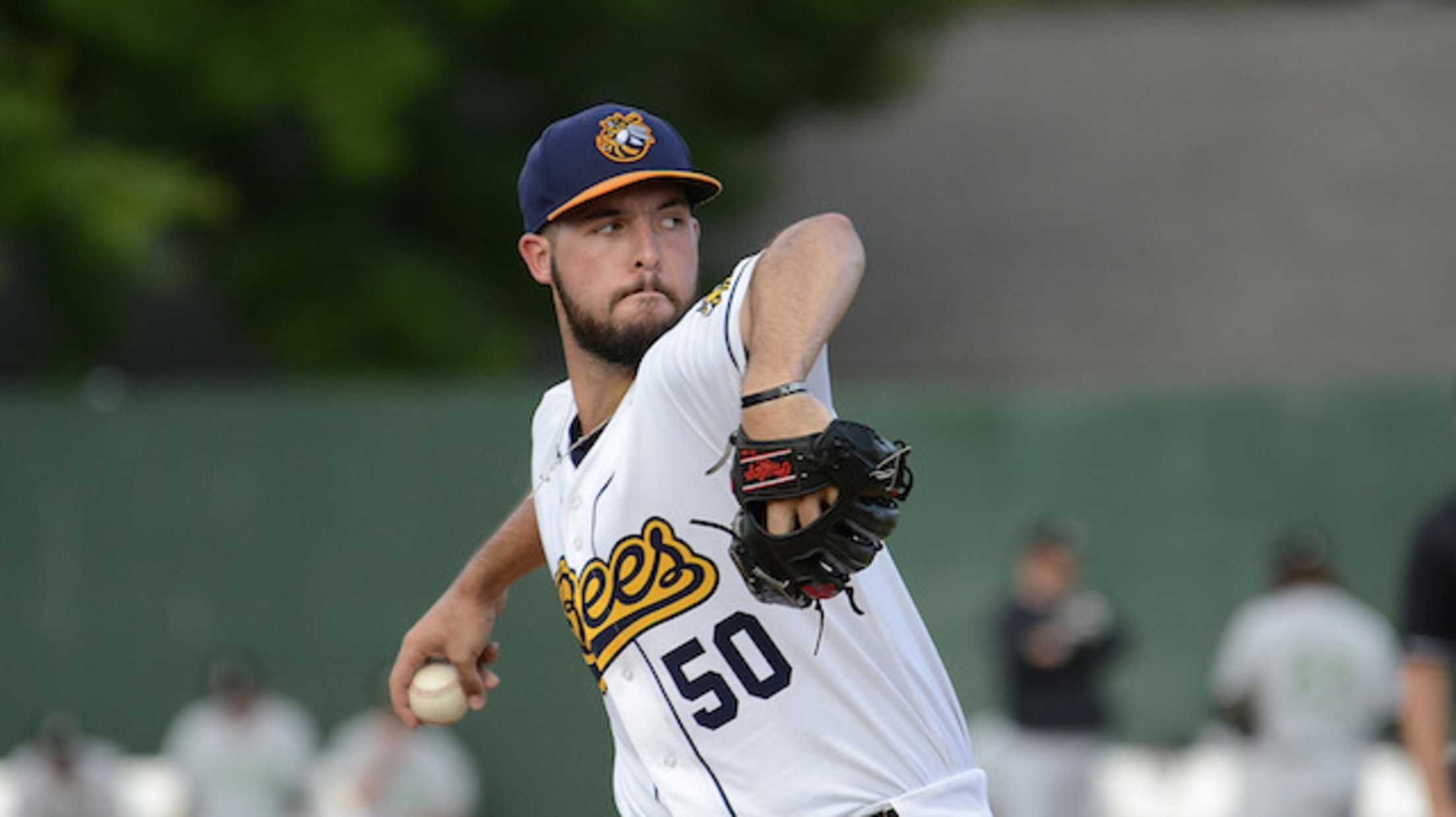 Photos by: Steve Cirinna
Mitchell Traver's great start earns him his fourth win of the season
Bats come alive in game two, as Burlington takes down Clinton
Bees score five of their seven runs in the third inning to defeat the Clinton LumberKings 7-3
Burlington, IA. - The Burlington Bees (25-34) had another good night hitting the ball, but got runs on the board in game two, as they defeated the Clinton LumberKings (32-26) 7-3. Mitchell Traver (4-3) earned his fourth win, after pitching five shutout innings, and allowing just one hit, while throwing for five strikeouts. Ryne Inman (3-3) took his third loss of the season after having a rough start on the mound. Inman went just two and a third inning and allowed six runs on seven hits.
Both clubs get on the board right away
Bees had a rough start defensively, after Leonardo Rivas mis threw a grounder over to first that allowed Ariel Sandoval to reach first safely. After Sandoval stole second, Johnny Adams singled to right for an RBI, and gave Clinton a 1-0 lead.
Bees got a great response from the lineup, as Spencer Griffin gave Burlington a baserunner with a one out single. Kevin Williams Jr. Jr then hit a deep fly ball to center that ended up bouncing off the very top of the wall, earning Williams Jr an RBI triple and tying the game at 1-1.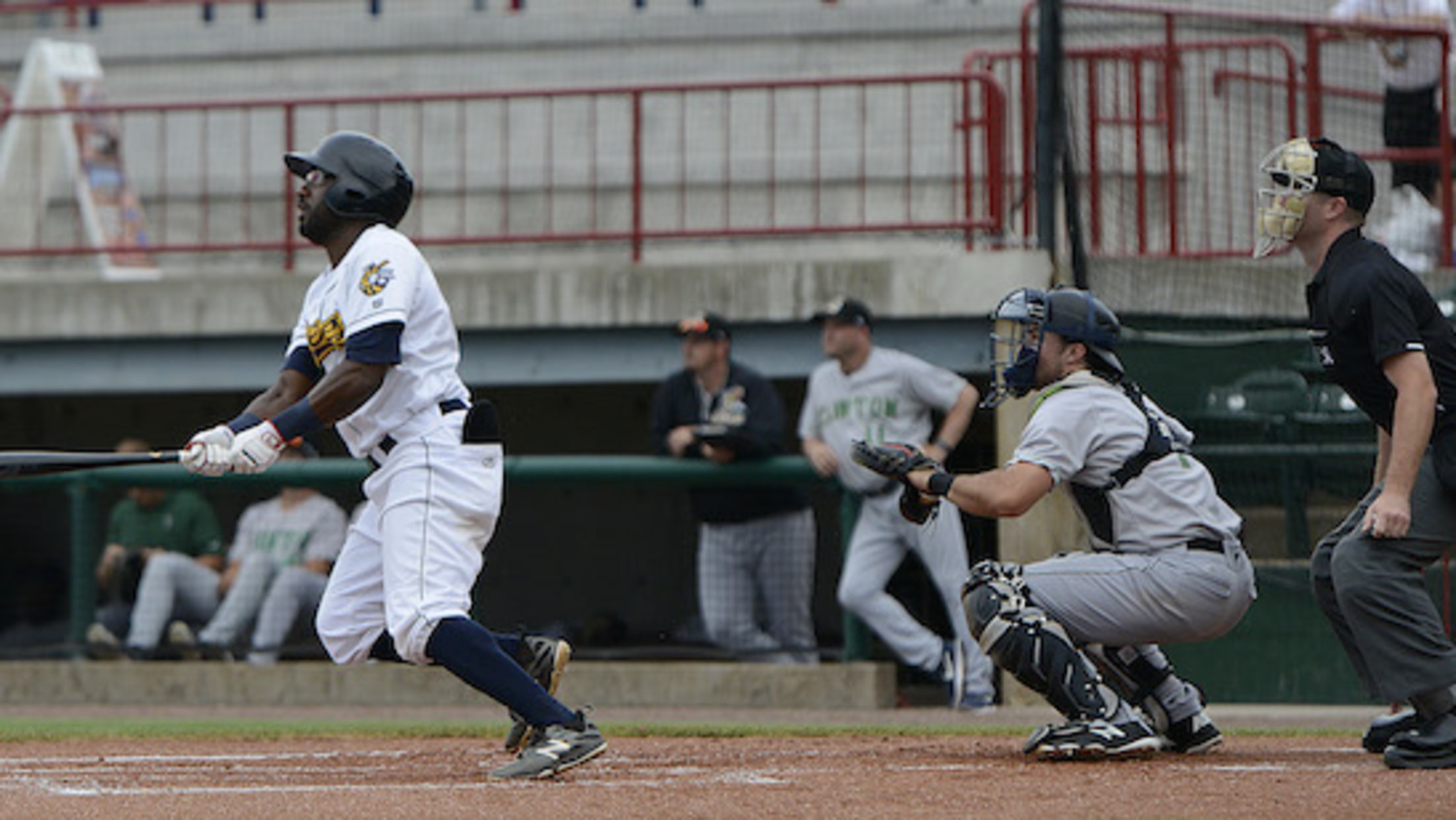 Photos by: Steve Cirinna
Kevin Williams Jr misses a homerun by about two feet, but still earned himself an RBI triple
Bees shift the momentum with a five run third
Things were even until Burlington pulled ahead with a big third inning. After a Rivas single and a Griffin walk, Keinner Piña hit a hard line drive that went off second basemen Joseph Rosa's glove and dribbled into the outfield for an RBI single, giving Burlington a 2-1 lead. After that, Williams Jr, Franklin Torres, and Julio Garcia all got RBI singles, driving one run each and giving Burlington a 5-1 lead. Bees added one more on a fielder's choice ground out by Gleyvin Pineda, making the score 6-1.
Torres then added one more run in the fourth on an RBI single, making it 7-1 Burlington. Clinton only managed to score two runs in the rest of the game on an RBI double from Ryan Costello and an RBI single by Billy Cooke in the ninth. Bees had all the swagger after the third, and Clinton just couldn't find a way to get back into the game, as Burlington took game two 7-3.
Good night for hitting and pitching
Bees got a majority of their hits from the two, three, four, and five hitters. Griffin was 2-2 with three walks, managing to reach base in all five at bats. Pina went 2-5 with an RBI, Williams Jr was 2-3 with two RBI's and a walk, and Torres was 2-4 with two RBI's.
The pitching also looked spot on for Burlington, as they only allowed one earned run. Traver definitely had a great start but had great support from James Ziemba. Ziemba pitched the final three innings, allowing an unearned run on three hits, earning his third save of the season.
King Bee Player of the Game
Tonight's King Bee player of the game goes to Spencer Griffin. Griffin was 3-5 in last night's game and continued his success in the series, going 2-2 with three walks.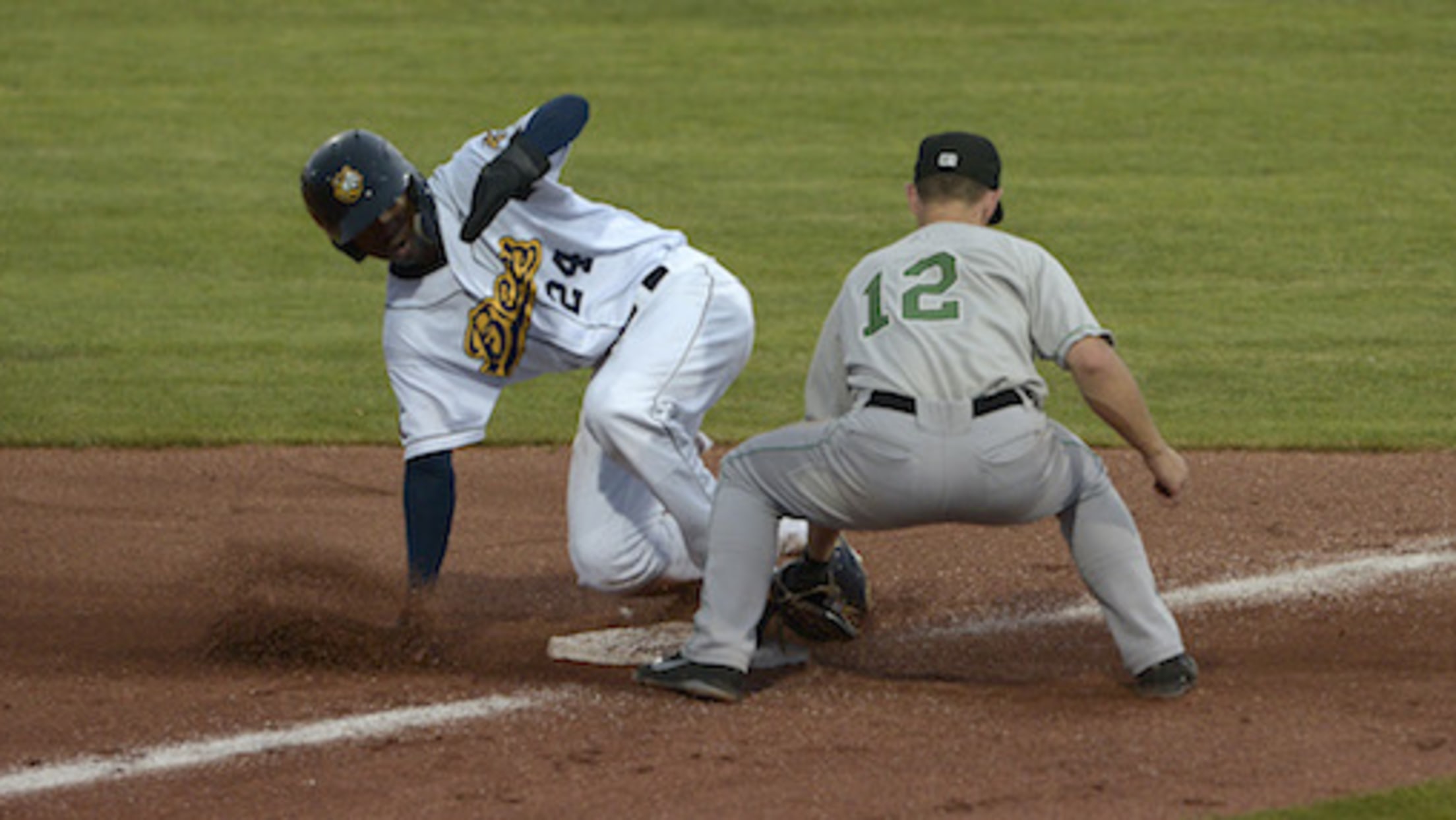 Photos by: Steve Cirinna
Spencer Griffin slides into third for his fourth steal of the season
Looking ahead
Bees are back at home for one more game before hitting the road in the series finale tomorrow at 6:30 pm. Bees are expected to start Isaac Mattson, who is 3-2 with a 3.80 ERA. LumberKings are expected to go with Nick Wells, who is 3-3 with a 4.45 ERA. Tomorrow is also Thirsty Thursday sponsored by the Buffalo Tavern. Fans will enjoy specials on beer and Pepsi products.
About the Bees
The Burlington Bees are the Class-A affiliate of the Los Angeles Angels of Anaheim. Professional baseball in Burlington, Iowa dates back to 1889, giving this community one of the longest and most storied histories of any current Minor League Baseball organization. The Bees take pride in upholding that rich history and providing a place for community events and maintaining affordable family entertainment. GOBEES.com
###