Beede strikes out seven in win over El Paso
Jones crushes three-run homer in first to jumpstart River Cats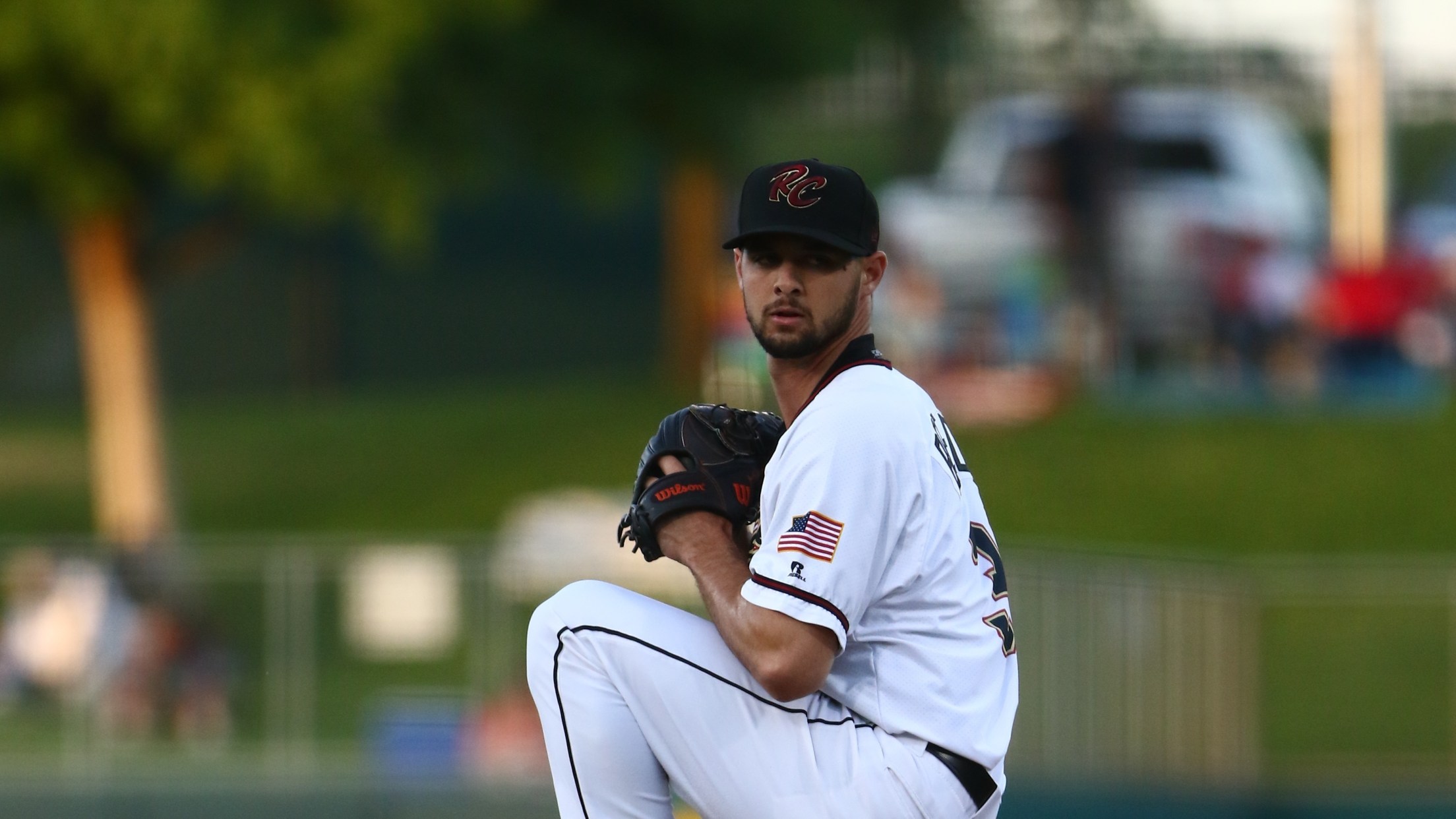 (Ralph Thompson )
EL PASO, TX -- Right-hander Tyler Beede issued five free passes, but allowed just one hit and one run as the Sacramento River Cats (27-29) won 8-1 for their second victory in a row over the El Paso Chihuahuas (27-29).Beede struck out seven to tie his season-high, which he set
EL PASO, TX -- Right-hander Tyler Beede issued five free passes, but allowed just one hit and one run as the Sacramento River Cats (27-29) won 8-1 for their second victory in a row over the El Paso Chihuahuas (27-29).
Beede struck out seven to tie his season-high, which he set in his first start of the year. While it was the fourth time he's walked five or more hitters in an outing, he was able to get out of a few jams, ending three of his six innings with a punch out.
Third baseman Ryder Jones, coming off back-to-back four-hit games, launched a three-run shot in the first inning to get the offense rolling early. The team finished with 12 hits on the night, including two doubles and a single from outfielder Caleb Gindl.
Right-hander Taylor Hill (0-0, No ERA) will make his River Cats debut Saturday night in El Paso after a signing a minor-league deal with the San Francisco Giants this past Sunday. He'll face El Paso righty Jesse Scholtens (0-3, 10.47). First pitch is set for 6:05 p.m. (PT). Catch all of the action live online at rivercats.com, on the MiLB First Pitch app, and on the air on Money 105.FM.
Additional Notes
• This was Tyler Beede's first start since moving into the stretch position for all pitches. He made the switch when he pitched the final four innings of Madison Bumgarner's rehab start last Saturday, and since the change, he's tossed 10 frames while giving up just one run and striking out 11.
• Chase d'Arnaud's 12th steal of the season, which leads the club by four, puts him in sixth place in the Pacific Coast League and just three back of first. He set his career high back in 2012 with the Triple-A Indianapolis Indians when he stole 34 bags to finish second in the International League.