Beede strong in River Cats victory over Aces
Right-hander strikes out five in six innings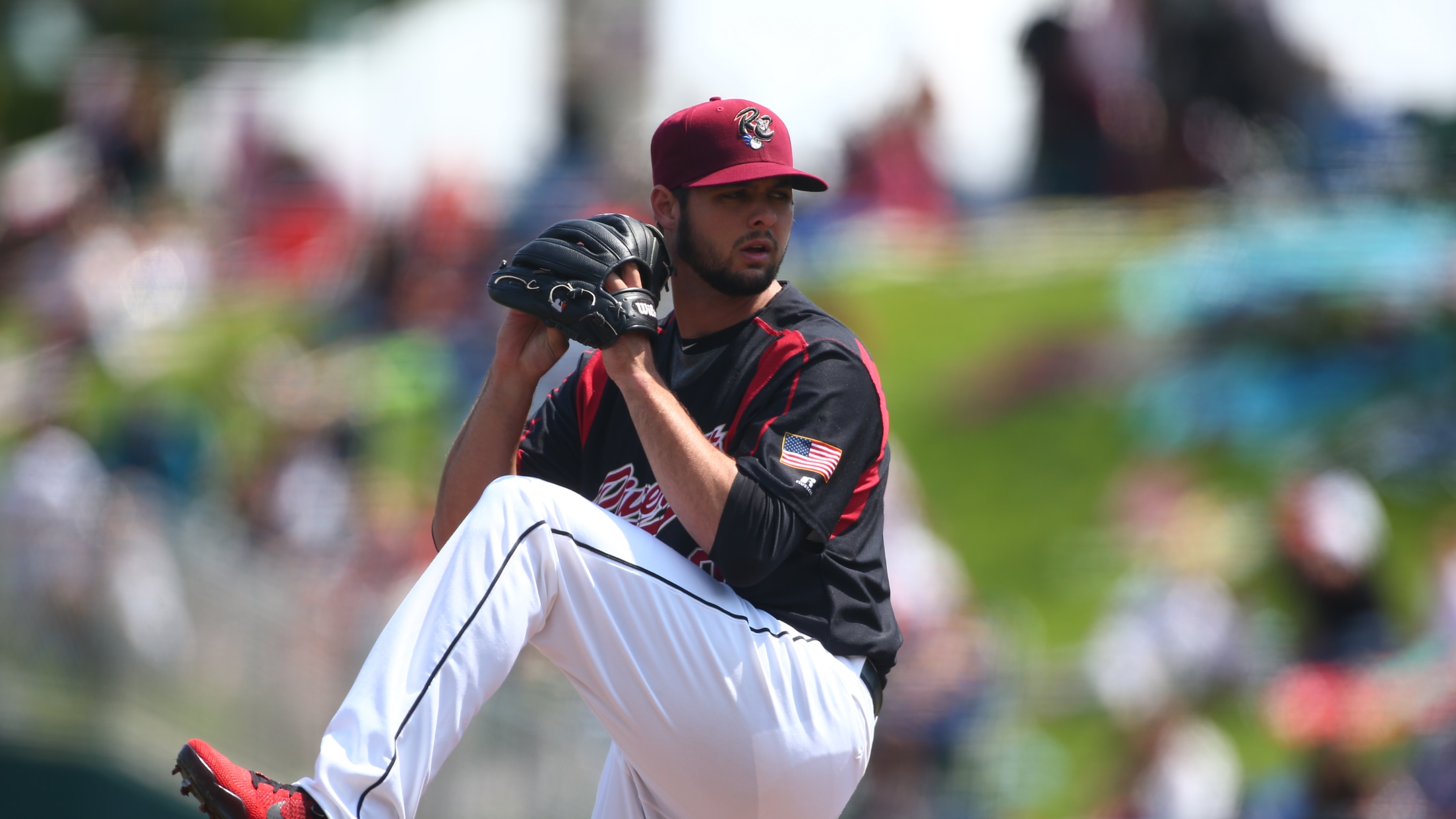 (Ralph Thompson Anysportphoto.com)
WEST SACRAMENTO, CA -- The Sacramento River Cats (8-11) got back to winning ways with a 5-3 win over the Reno Aces (6-14) on Wednesday night.Backed by a six-inning outing from starting pitcher Tyler Beede, the River Cats gave the right-hander a lead with a four-spot in the fifth. Outfielder
WEST SACRAMENTO, CA -- The Sacramento River Cats (8-11) got back to winning ways with a 5-3 win over the Reno Aces (6-14) on Wednesday night.
Backed by a six-inning outing from starting pitcher Tyler Beede, the River Cats gave the right-hander a lead with a four-spot in the fifth. Outfielder Steven Duggar's run-scoring ground out put the River Cats ahead of the Aces before second baseman Alen Hanson broke it open with a two-run shot into the berm in right field.
Beede surrendered the team's 25th first-inning run before retiring nine of his next 11 batters, including a streak of four consecutive strikeouts.
The River Cats are back in action Thursday for game two of a five-game series with the Reno Aces. Lefty Andrew Suárez (1-0, 0.93) will finally make his 2018 Raley Field debut after his April 16 outing was rained out. He'll square off with right-hander Braden Shipley (2-1, 4.43). First pitch Thursday evening will be at 7:05 p.m. (PT).
Catch all of the action live online at rivercats.com, on the MiLB First Pitch app, and on the air on Money 105.5 FM.
Additional Notes
• Hanson's two-hit night gives him a team-leading eight multi-hit contests. He entered the game with the third highest batting average in the Pacific Coast League, and raised it on Wednesday to .429.
• Rehabbing lefty Will Smith ended his three-game streak of consecutive games retiring the side in order with two strikeouts. He got two quick outs and allowed a single in the eighth inning before presumably reaching his pitch limit.