BeerMongers douse Hillcats 4-2
Curcio, Nishioka knock multi-hit night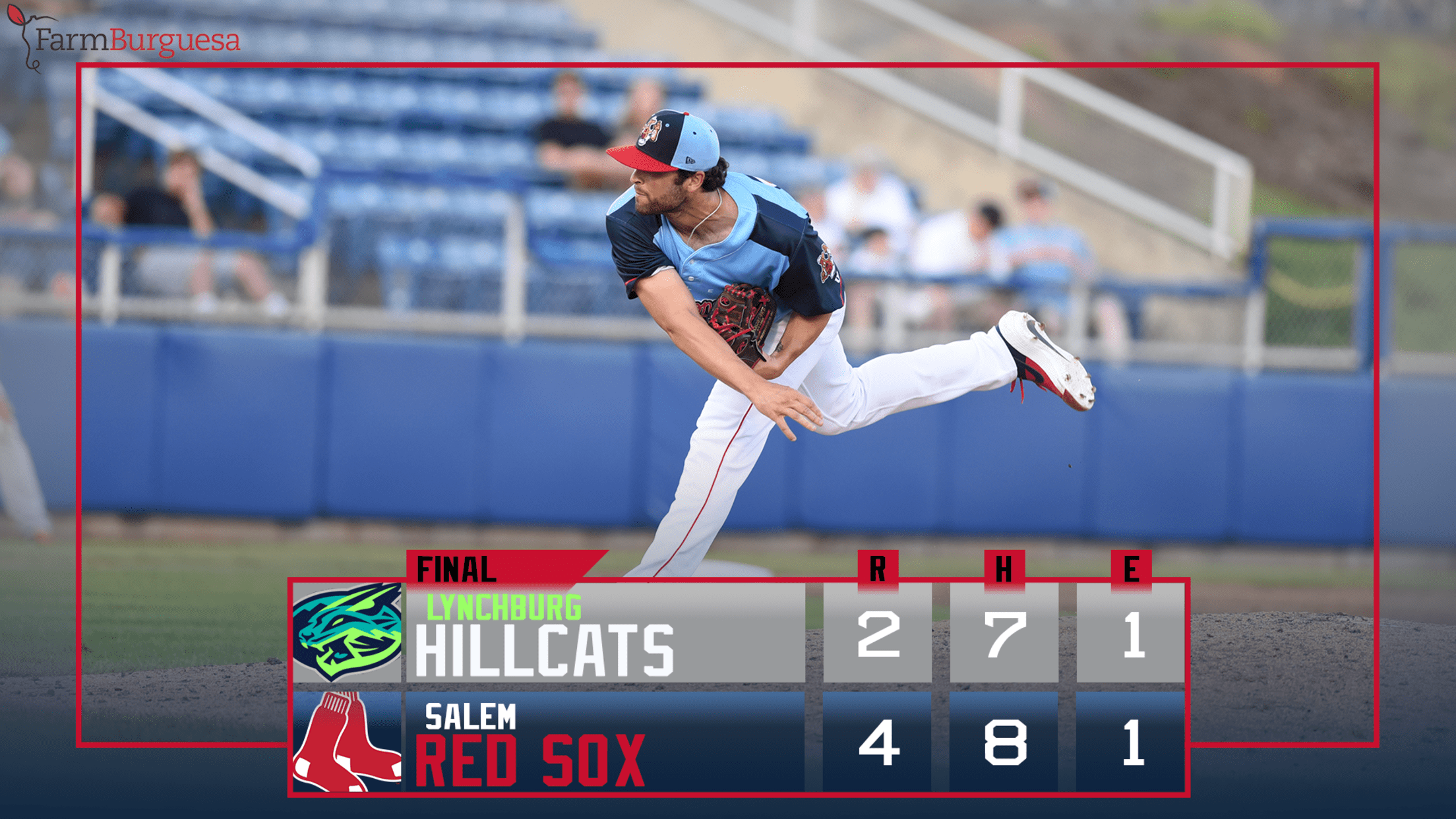 Andrew Politi delivered 3.2 innings of scoreless relief Thursday night. (Gary Streiffer)
SALEM, Virginia (August 8, 2019) -The Salem BeerMongers doused the Lynchburg Hillcats 4-2 Thursday night at Haley Toyota Field.How it Happened * Lynchburg snagged a 1-0 lead in the third inning on an error.* Devlin Granberg drew a two-out walk in the bottom of the frame. Pedro Castellanos doubled to
SALEM, Virginia (August 8, 2019) -The Salem BeerMongers doused the Lynchburg Hillcats 4-2 Thursday night at Haley Toyota Field.

How it Happened
* Lynchburg snagged a 1-0 lead in the third inning on an error.
* Devlin Granberg drew a two-out walk in the bottom of the frame. Pedro Castellanos doubled to tie the tilt and scored the go-ahead run on a single from Keith Curcio.
* Salem found 3-1 insurance in the fourth inning when Tanner Nishioka led-off with a single, Jagger Rusconi doubled and Elih Marrero singled to score Nishioka.
* The Hillcats cut the lead 3-2 with a sacrifice fly in the fifth inning.
* Dylan Thompson retired after five innings, allowing just two runs with one strikeout.
* Curcio doubled with two outs in the seventh inning and came home on another single from Nishioka to advance 4-2.
* Andrew Politi stretched 3 2/3 scoreless innings of relief with six strikeouts. Logan Browning induced a lineout to close the contest and secure the win.
Standout Sox
* Keith Curcio: 2-for-4, RBI, R, 2B
* Tanner Nishioka: 2-for-3, RBI, R
* Andrew Politi: 3.2 IP, 2 H, 0 R, 0 ER, 1 BB, 6 K - H (4)

Noteworthy
* The win leaves the series even, 3-3. This was the last time Salem and Lynchburg play this season.
* Dylan Thompson has picked up back-to-back wins, both against Lynchburg.
What's Next
Salem Red Sox at Carolina Mudcats Friday, August 9, 2019. First pitch is scheduled for 7:00 PM EST.
LHP Jhonathan Diaz vs. RHP Christian Taugner
Listen: SalemSox.com, TuneIn Radio, ESPN Blacksburg WKEX 1430 AM/94.1 FM, WGMN 1240 AM/93.3 FM
Watch: MiLB.TV
The Salem Red Sox are the Advanced-A affiliate of the Boston Red Sox and call Haley Toyota Field in Salem, Virginia home. The team was founded in 1968 and purchased by Fenway Sports Management in December of 2007. For more information on the Salem Red Sox, please visit SalemRedSox.com or contact Melanie Newman at [email protected].