460 Battle Brings Communities Together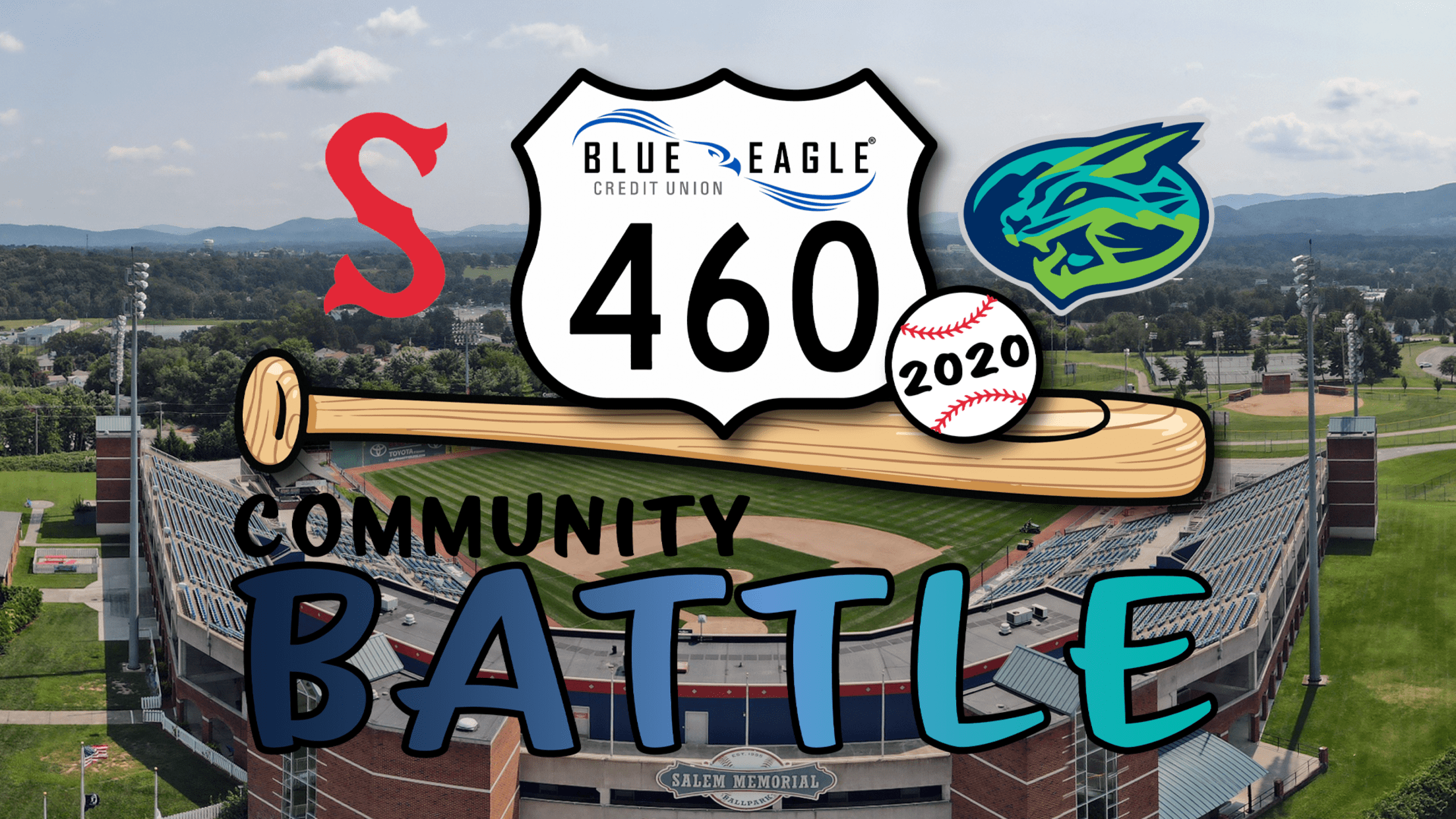 FOR IMMEDIATE RELEASE For More Information, Contact: Andrew Alegre, Brand Ambassador Phone: 540.855.3605 or 540.342.3429 [email protected] BlueEagleCreditUnion.com
Salem Red Sox to offer unique infield dining, Red Sox Grill and climate-controlled suites during upcoming Movie Night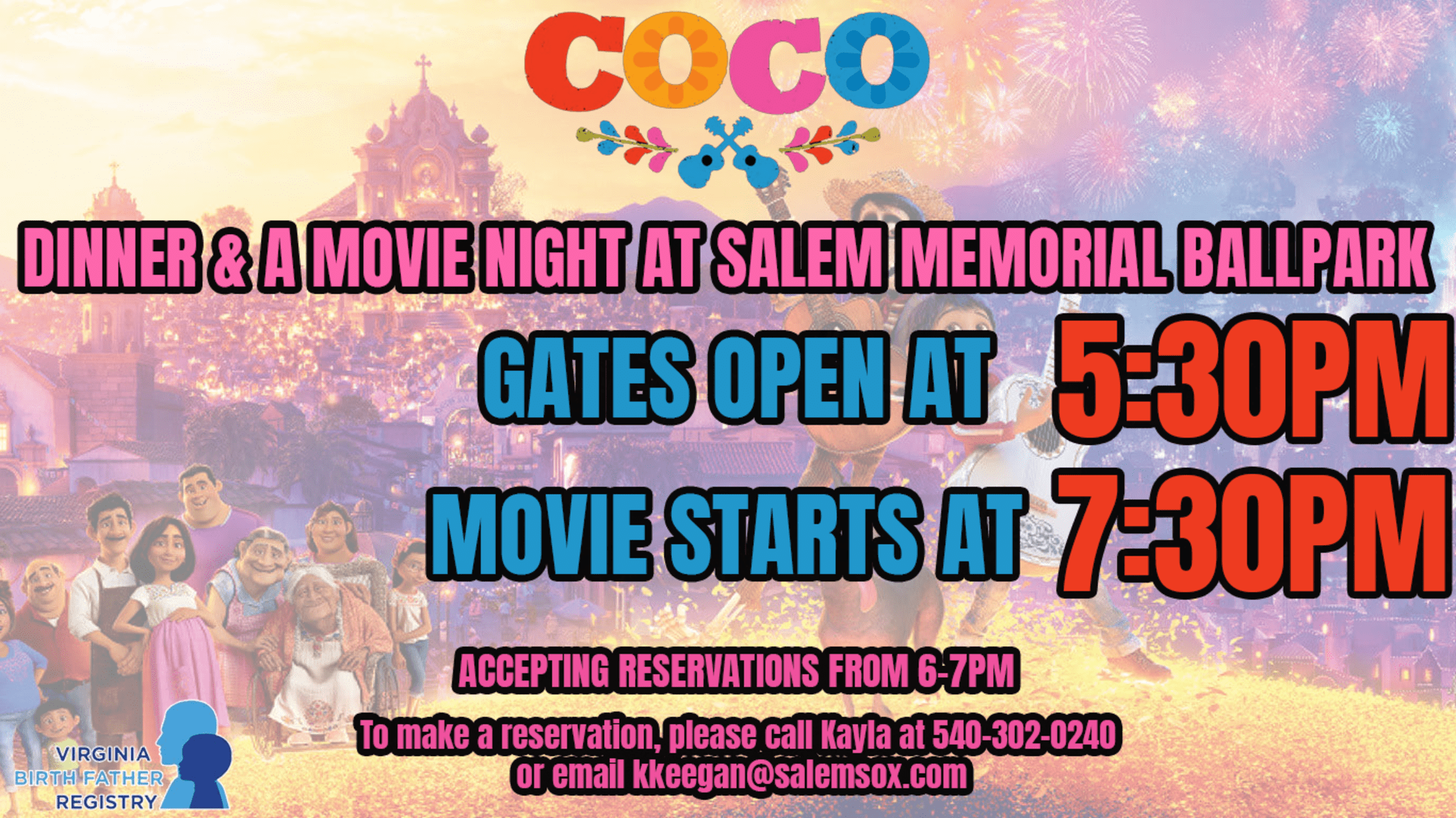 FOR IMMEDIATE RELEASE | September 10, 2020 | Salem Red Sox: (540) 389-3333 | [email protected] SALEM, VA. – On Saturday, September 26th, the Salem Red Sox will feature Disney's family film "Coco" along with Dining on the Diamond, presented by Virginia Birth Father Registry. Gates will open at 5:30p, movie
Red Sox's 'Last Inning' event scores Promotion of the Month award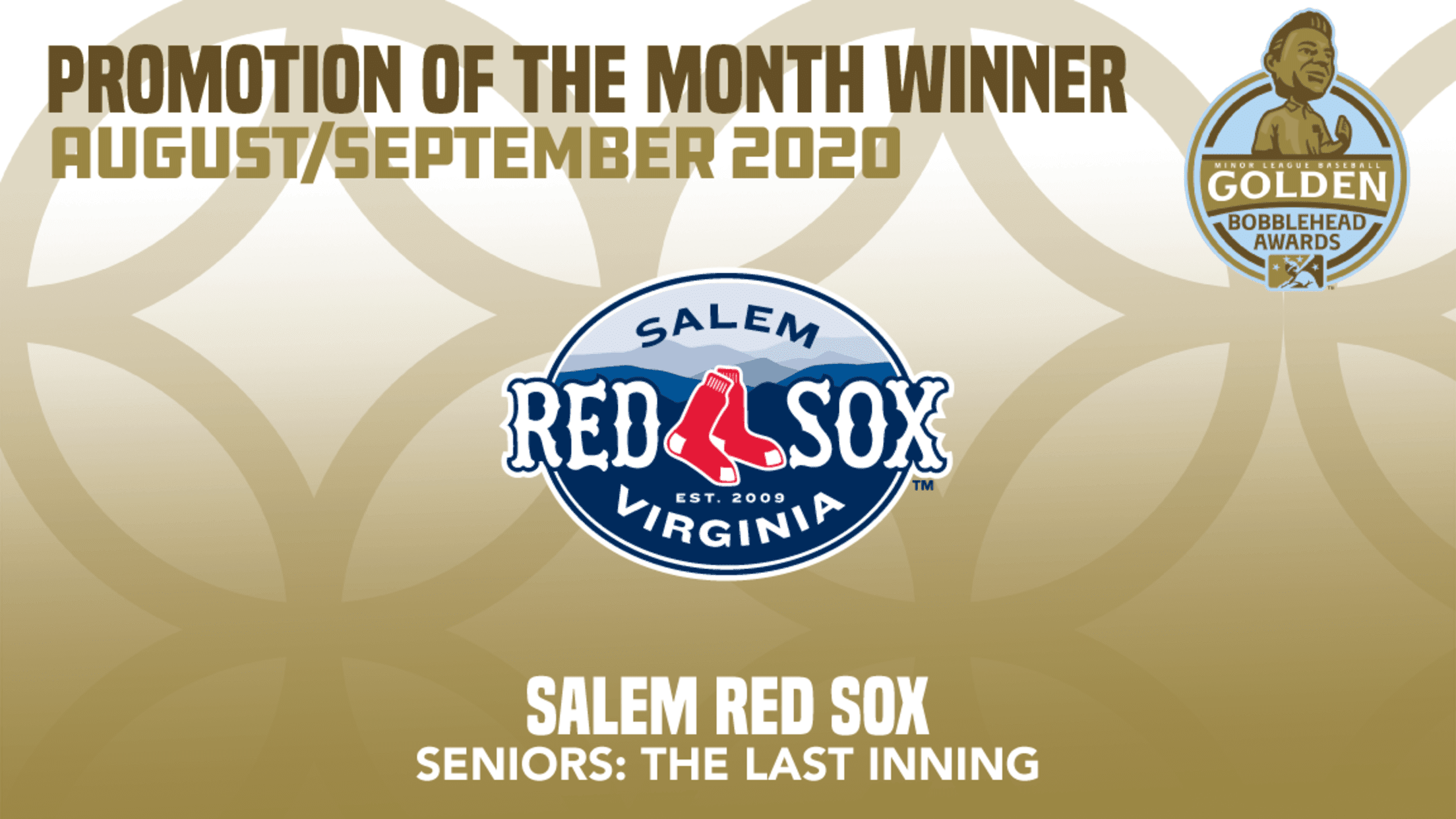 By Jeff Lantz 12:30 PM EDT Minor League Baseball players weren't the only ones to have their 2020 season be shut down by the coronavirus pandemic as high school players across the country saw their seasons end before they even started. Sadly, many seniors were unable to play their final
Salem Red Sox to Host "The Last Inning" – High School Senior Baseball Game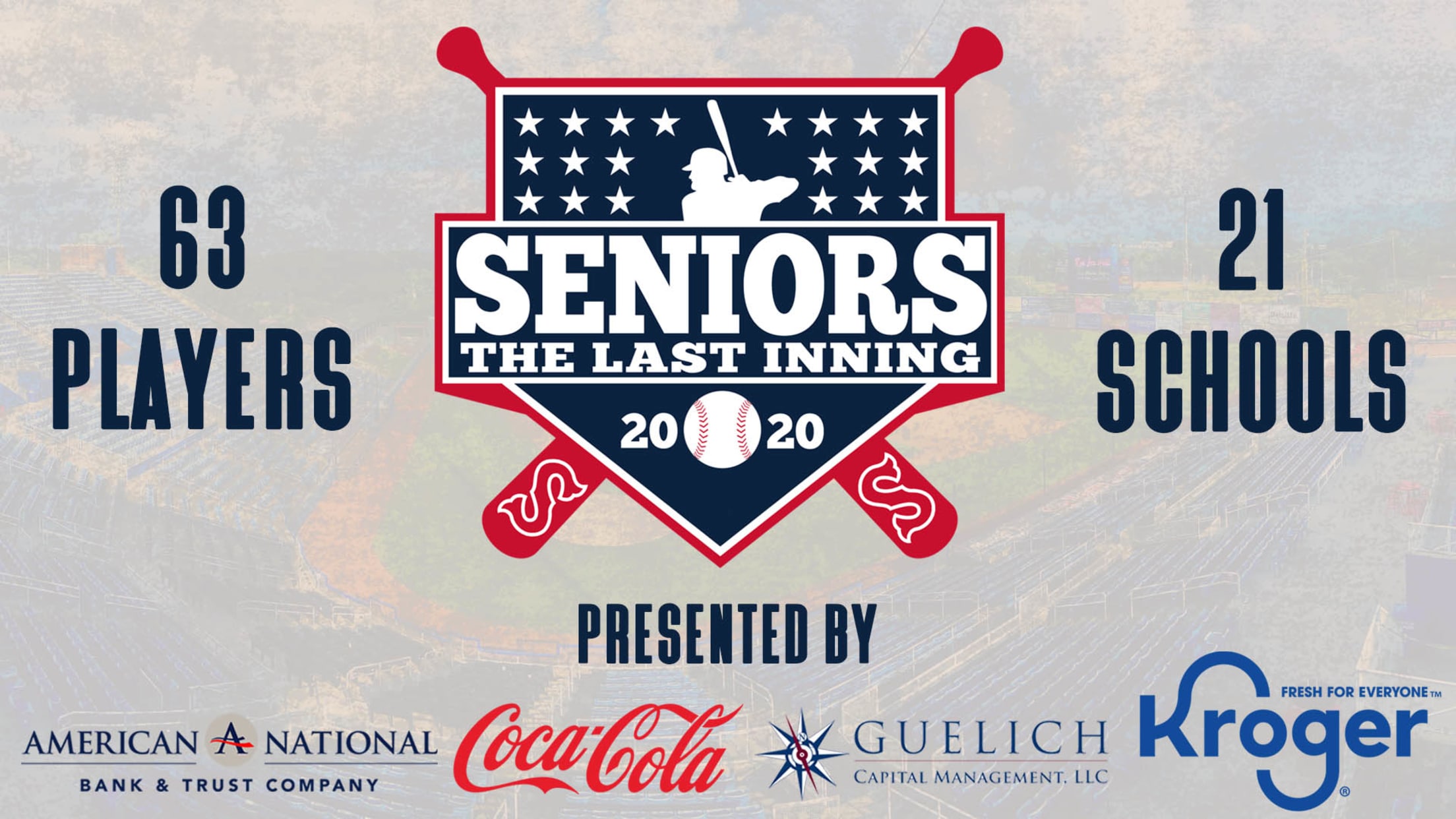 Salem Red Sox to Host The Last Inning – High School Senior Baseball Game Salem Red Sox to host senior baseball game featuring 63 players from 21 local high schools on August 1st SALEM, Va. – On Saturday, August 1st, Salem Memorial Ballpark will open its' gates to welcome 63
Salem Red Sox address cancelled 2020 Minor League Baseball season due COVID-19 pandemic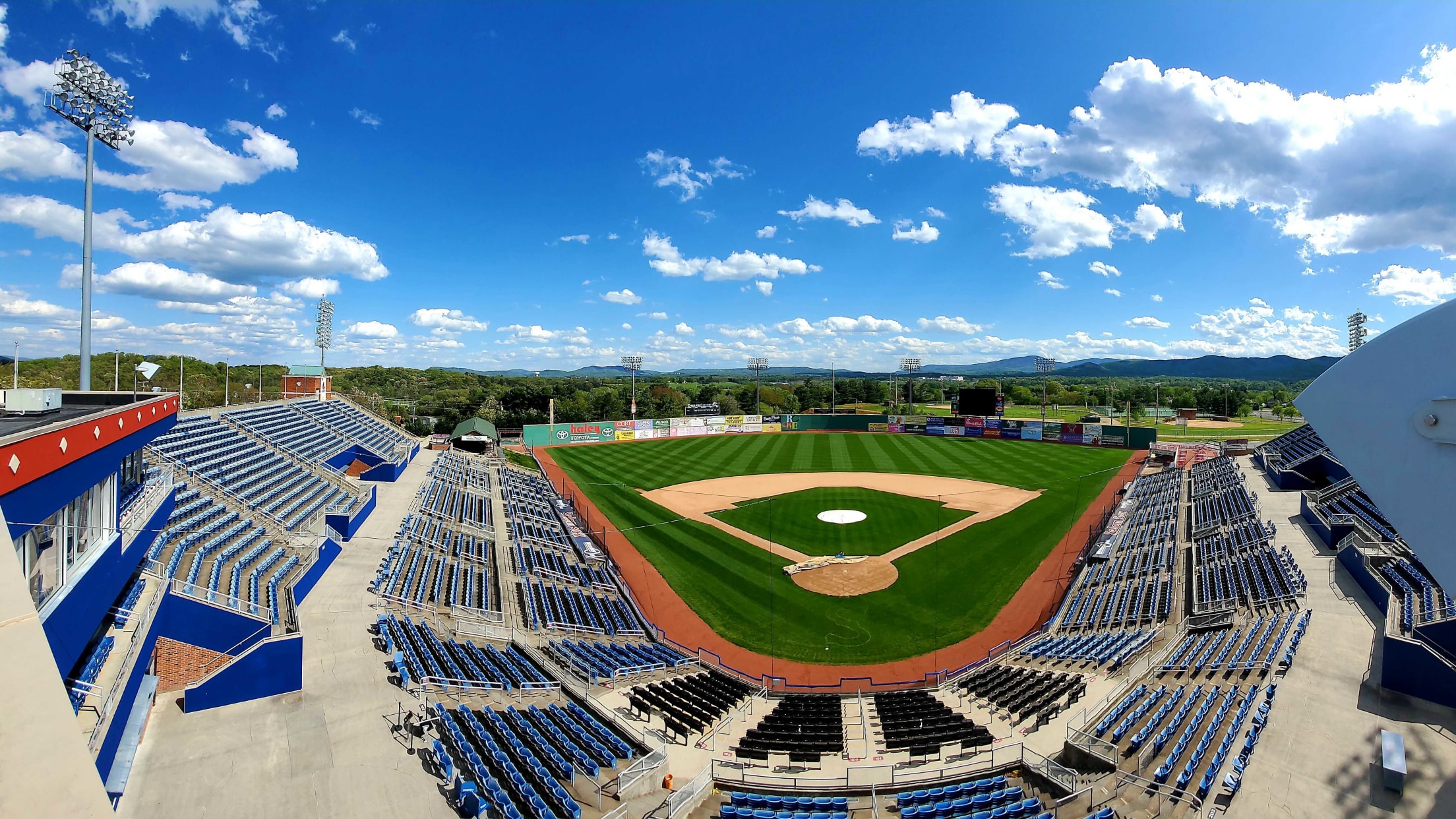 FOR IMMEDIATE RELEASE | June 30, 2020 | Salem Red Sox: (540) 389-3333 | [email protected] Salem Red Sox address cancelled 2020 Minor League Baseball season due COVID-19 pandemic SALEM, Va. – The Salem Red Sox, along with Major League Baseball, Minor League Baseball, and the Carolina League today announced the
Salem Red Sox to Host Dining on the Diamond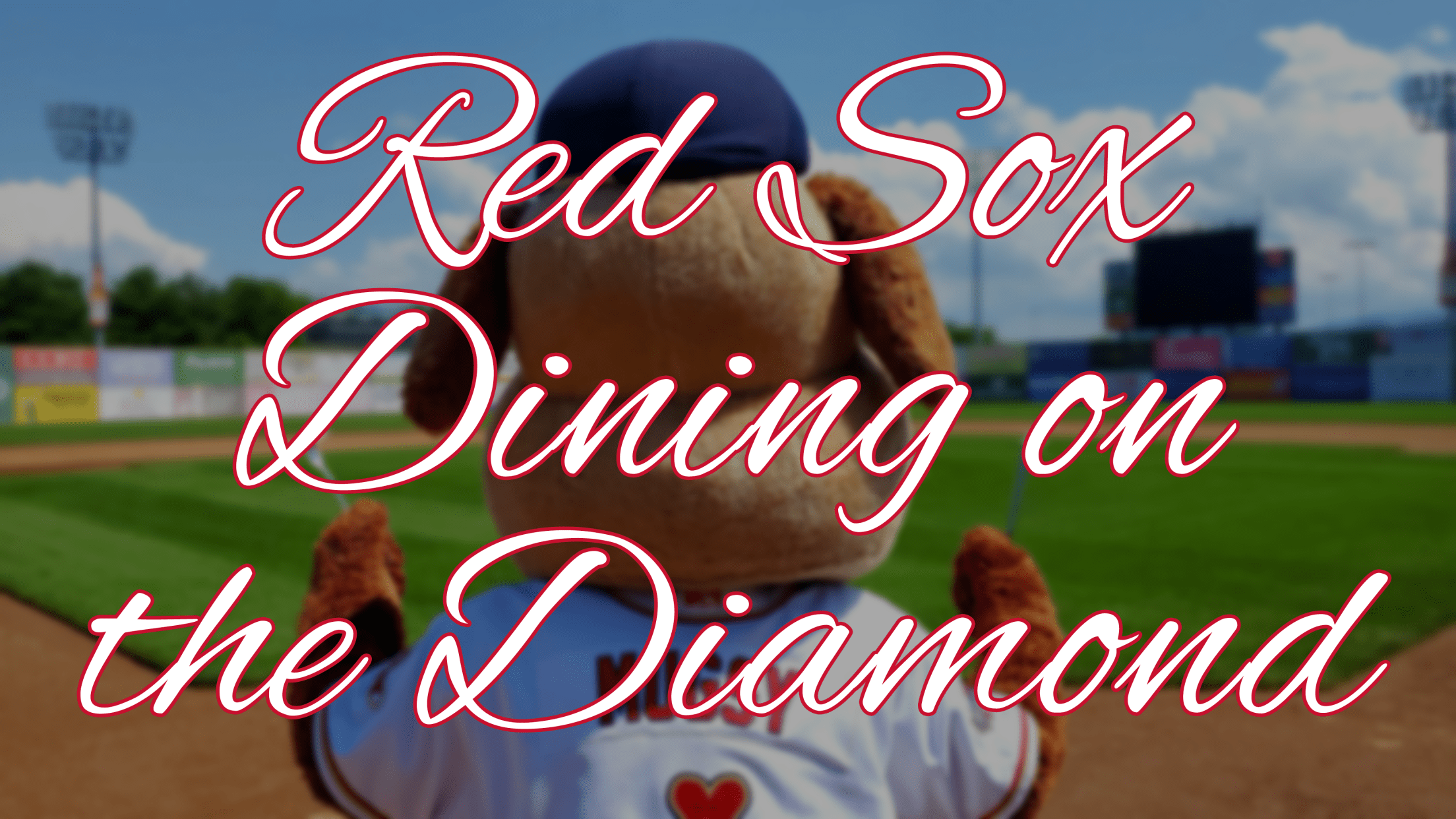 FOR IMMEDIATE RELEASE Salem Red Sox: (540) 389-3333 [email protected] June 29, 2020 SALEM, Va. – The Salem Red Sox will host Dining on the Diamond on Thursday, July 2nd with two reservation times set for 5p and 7:30p. Visit Salem Memorial Ballpark and enjoy a unique dining experience around the
Fast-Rising Country Star Coming to Red Sox's Salem Memorial Ballpark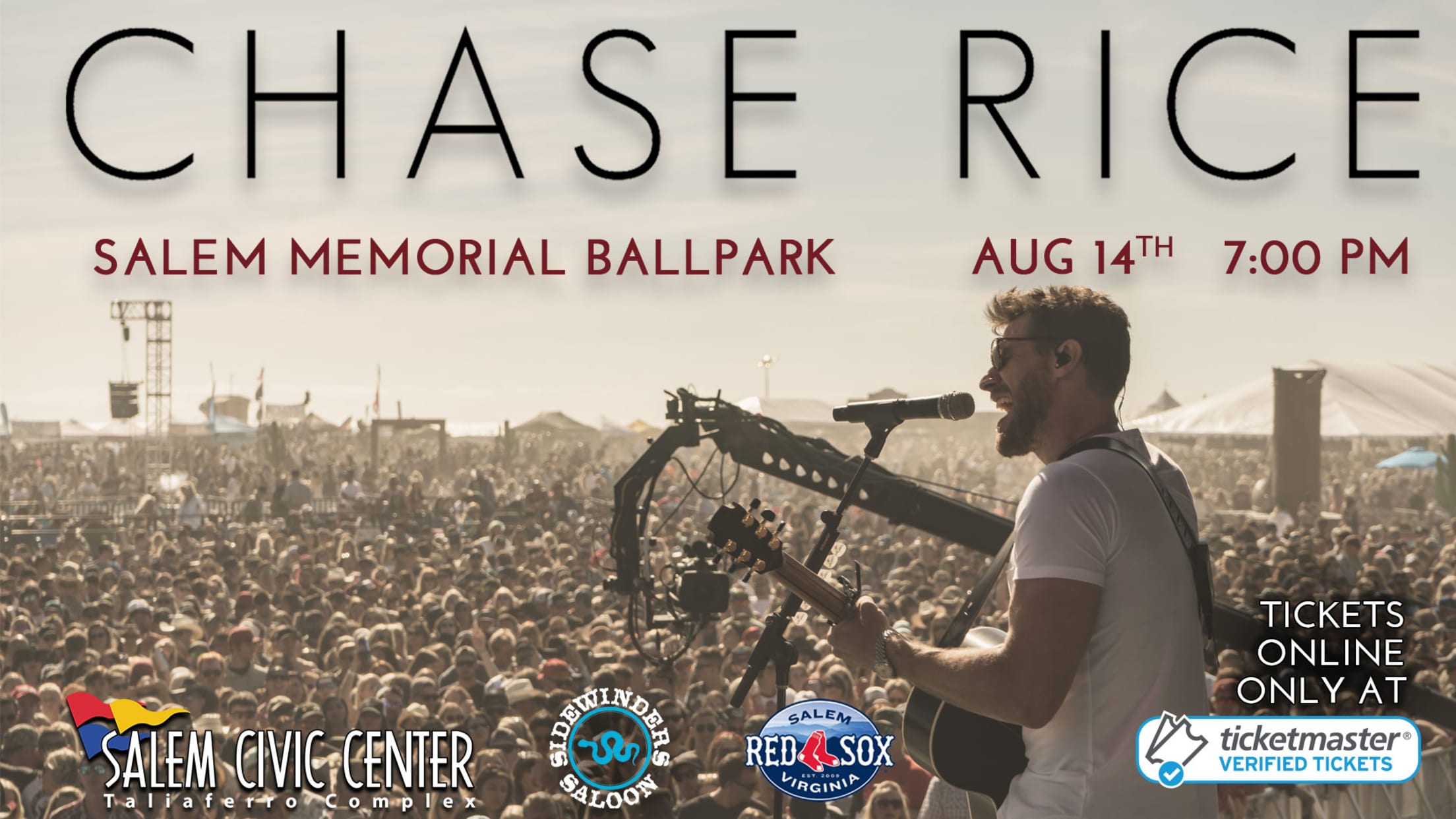 For Immediate Release June 17, 2020 SALEM MEMORIAL BALLPARK – AUGUST 14, 2020 TICKETS ON SALE FRIDAY- JUNE 19 AT 10 A.M One of Nashville's fastest rising stars plans to roam the Salem Red Sox outfield this summer. Chase Rice is coming to Salem on Friday, August 14, to perform
Salem Red Sox introduces Celebrate with the Sox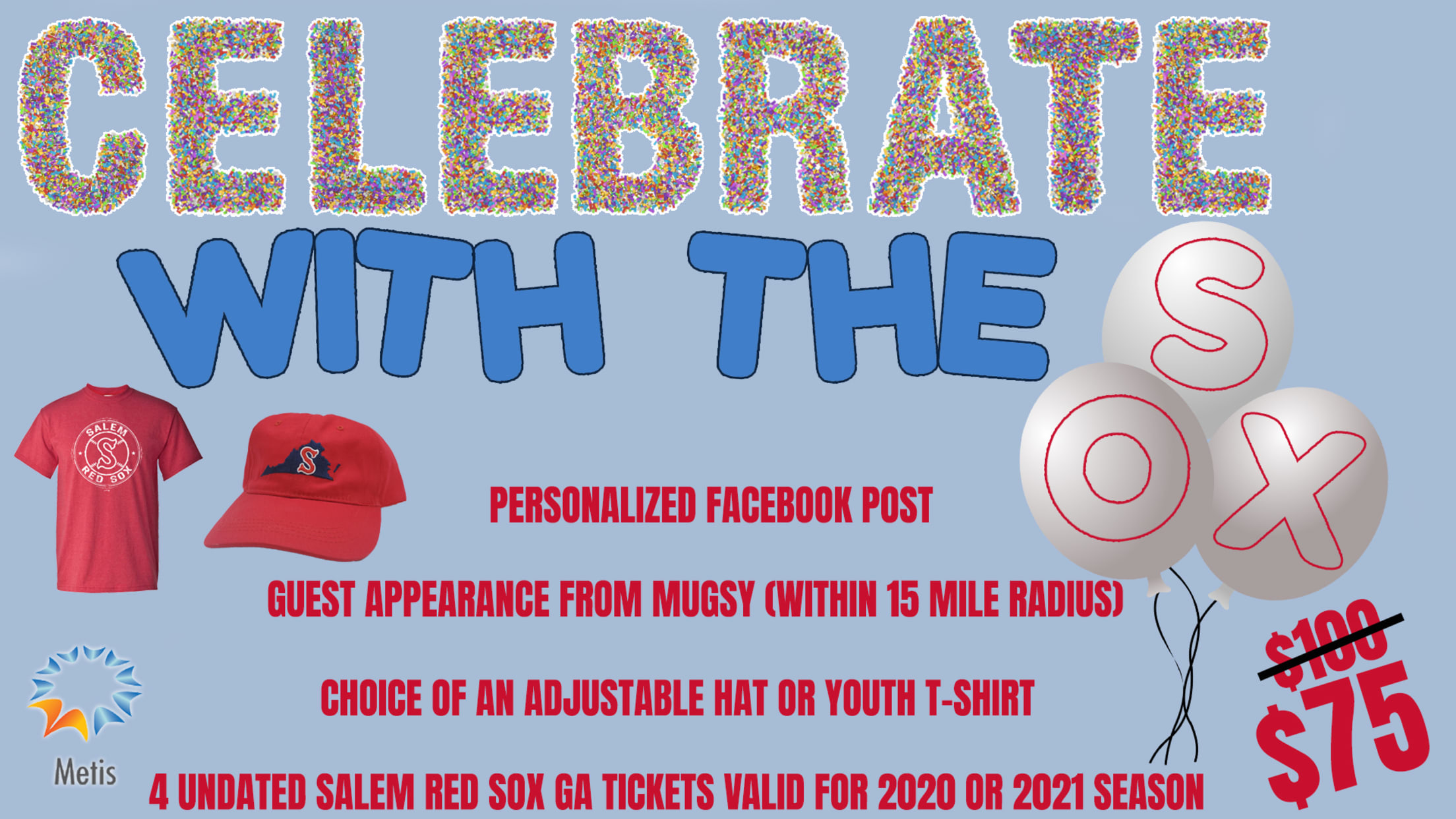 SALEM, VA. - The Salem Red Sox are excited to introduce "Celebrate with the Sox", a package designed for fans to celebrate the many milestones we continue to observe during these times in which the community has limited opportunities to find ways to enhance celebrations.  "Celebrate with the Sox", presented by
Pulaski Yankees, Salem Red Sox join forces for MiLB CommUNITY First campaign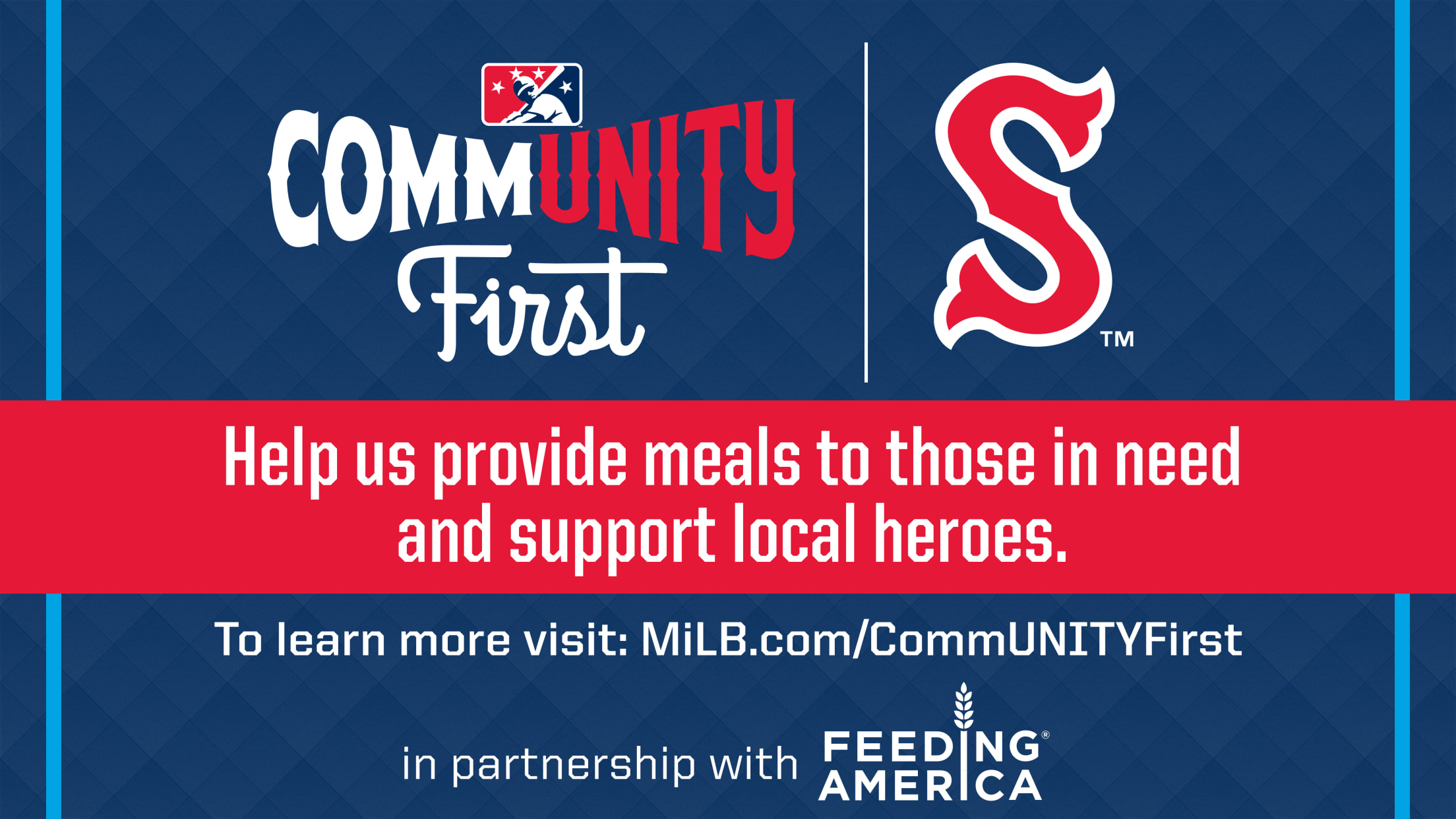 PULASKI, Va./SALEM, Va. - The Pulaski Yankees and Salem Red Sox today announced the two Minor League Baseball teams are joining forces for a national community initiative in response to the ongoing COVID-19 pandemic. In partnership with Feeding America®, Minor League Baseball ™ (MiLB™) is launching the MiLB CommUNITY First
Salem Red Sox Unveil New Premium Seating
Salem, Virginia (April 22, 2020) - While the 2020 Salem Red Sox season is currently postponed, ballpark improvements continue during the off season. Salem Memorial Ballpark looks forward to re-opening the gates, while introducing fans to new premium seating, located directly behind home plate.The upgraded seating area, referred to as
Salem Red Sox Introduces Red Sox To Go
Salem, Virginia (April 15, 2020) - The Salem Red Sox recently hosted Opening Day To Go, offering ballpark concession items for purchase during the postponement of the 2020 baseball season. Over 700 meals were served, including over 300 of which were donated to healthcare workers, first responders, and grocery store
Salem Red Sox Raise Over $1700 for Non-Profits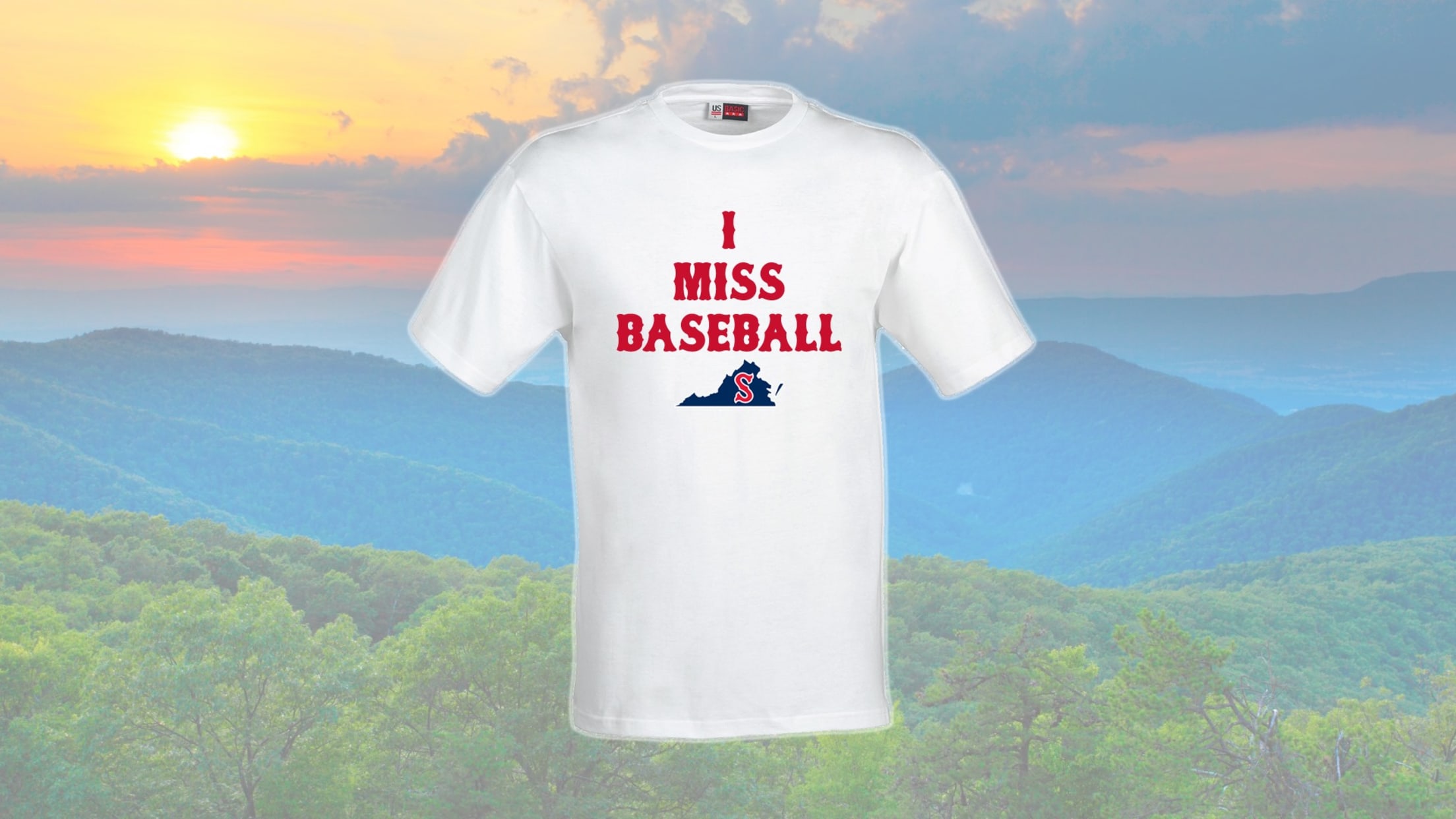 Salem, Virginia (April 9, 2020) - The Salem Red Sox raised over $1700 during the recent "I Miss Baseball" fundraising campaign. Partnering with local vendor Press Press Merch, the collaboration included the development of a limited edition "I Miss Baseball" Salem Red Sox t-shirt. The efforts focused on supporting non-profits
Salem Red Sox to Offer Opening Day To Go Meals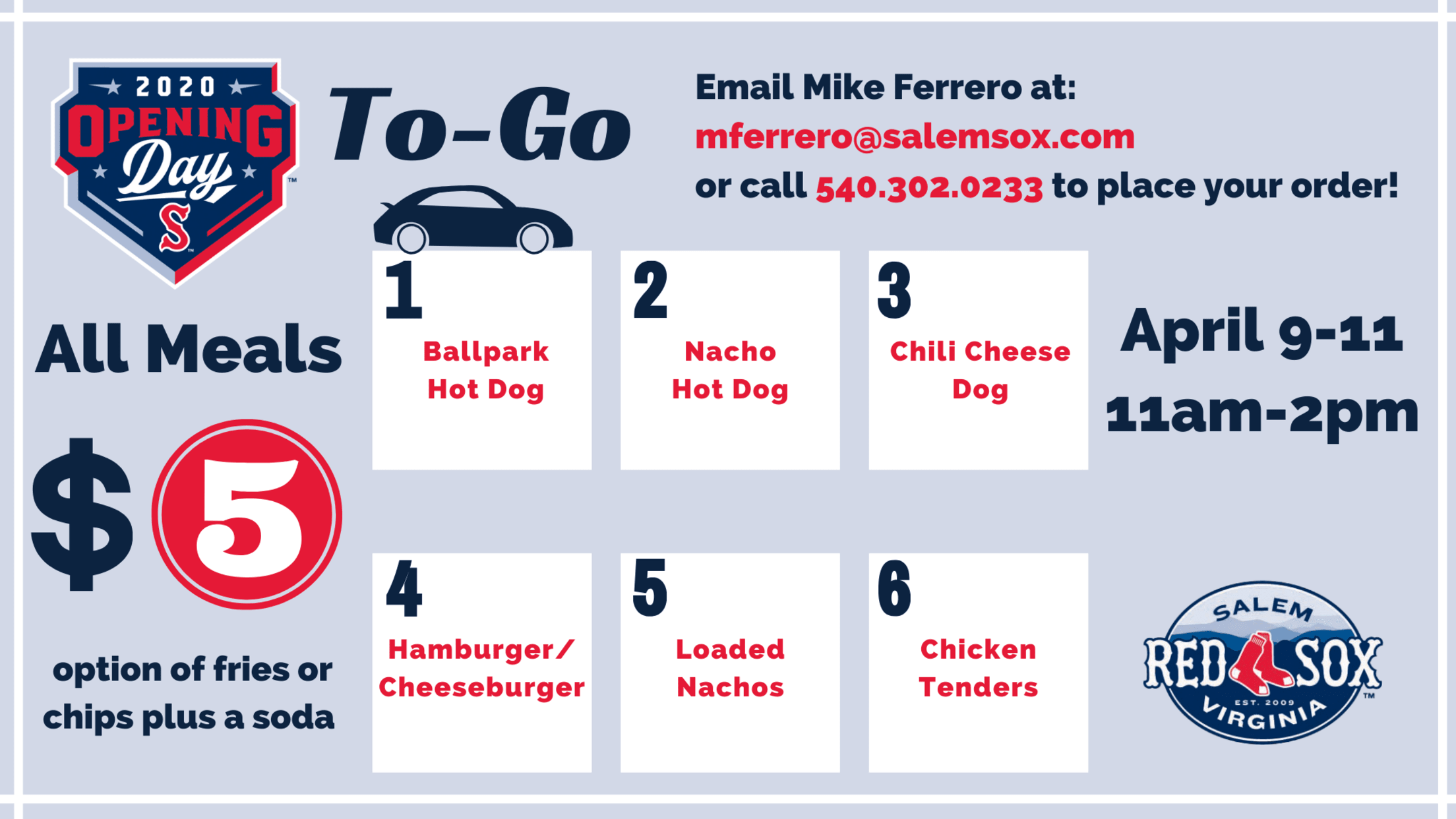 Salem, Virginia (April 6, 2020) - First pitch of Opening Night for the Salem Red Sox was originally scheduled for this Thursday, April 9th at Salem Memorial Ballpark.
A Letter To Fans Regarding COVID-19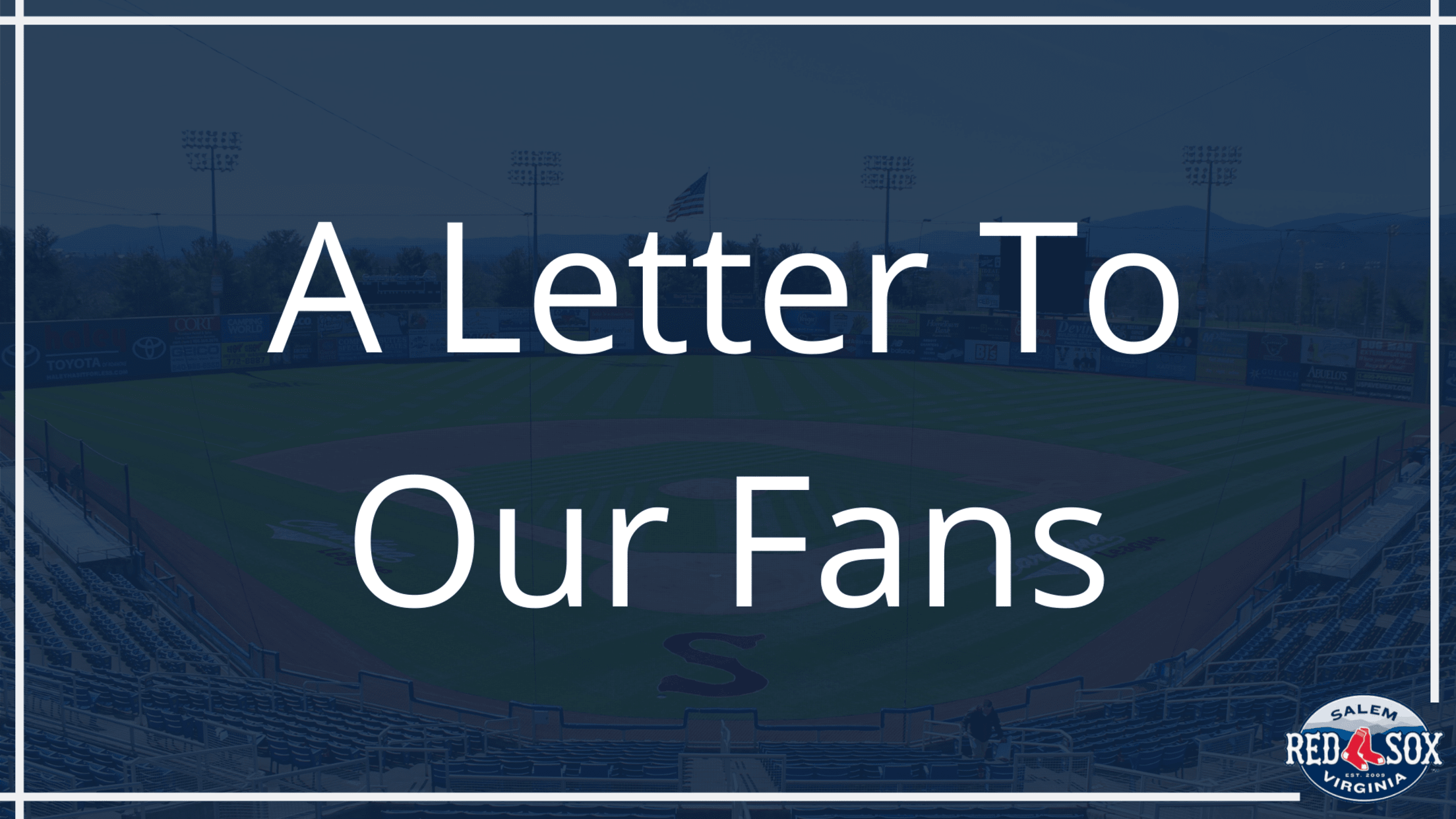 Dear Salem Red Sox Fans,As you are more than likely aware by now, Minor League Baseball has delayed the start of the 2020 season in response to the coronavirus outbreak across the country. I want to personally thank our entire community for your patience during this very challenging time. As you
Salem Red Sox Announce Broadcaster for 2020 Season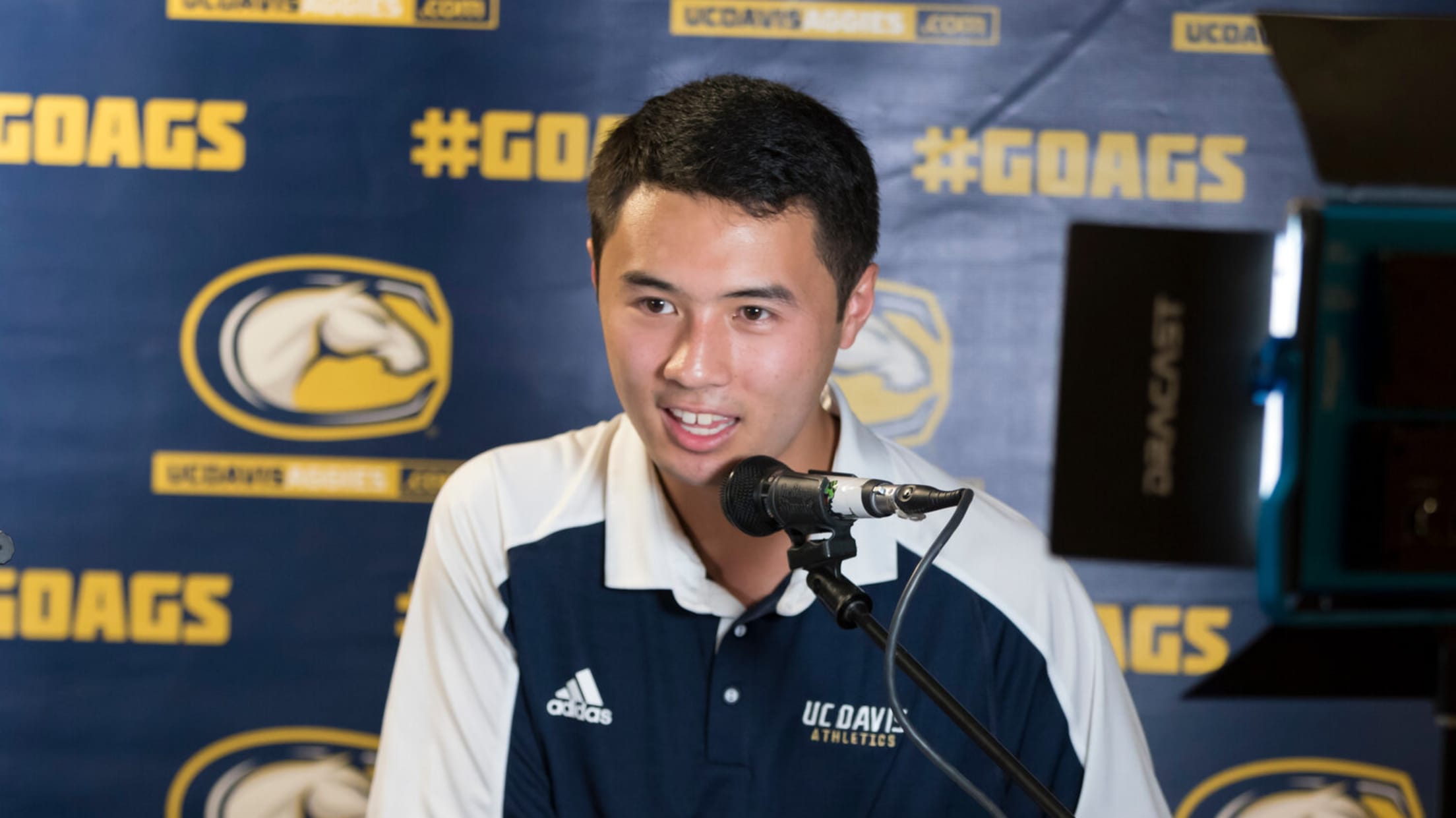 FOR IMMEDIATE RELEASEMarch 11, 2020
Salem Red Sox Unveil Enhanced Ticket Options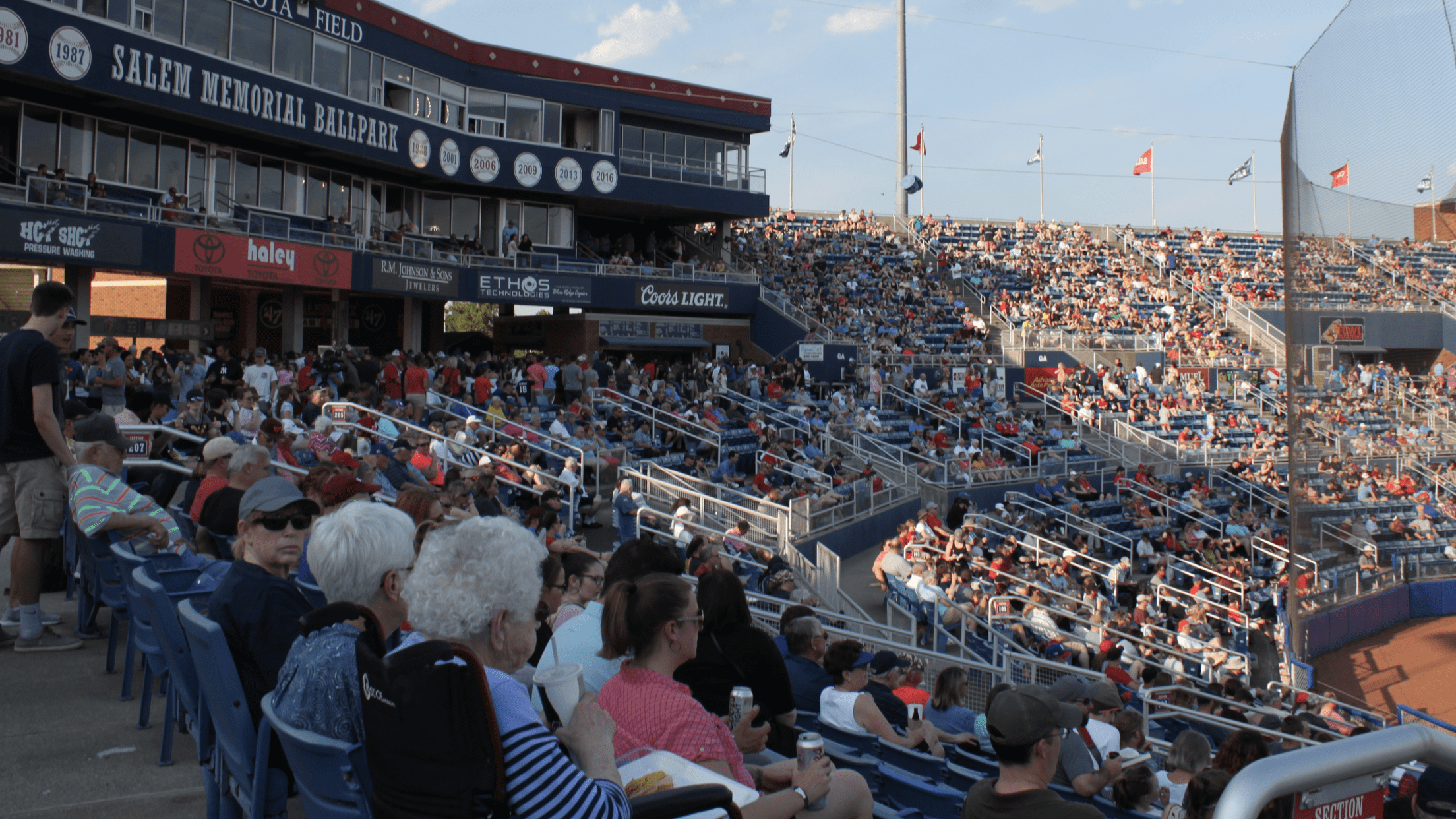 FOR IMMEDIATE RELEASEFebruary 10, 2020
Salem Red Sox Reveal 2020 Promotional Schedule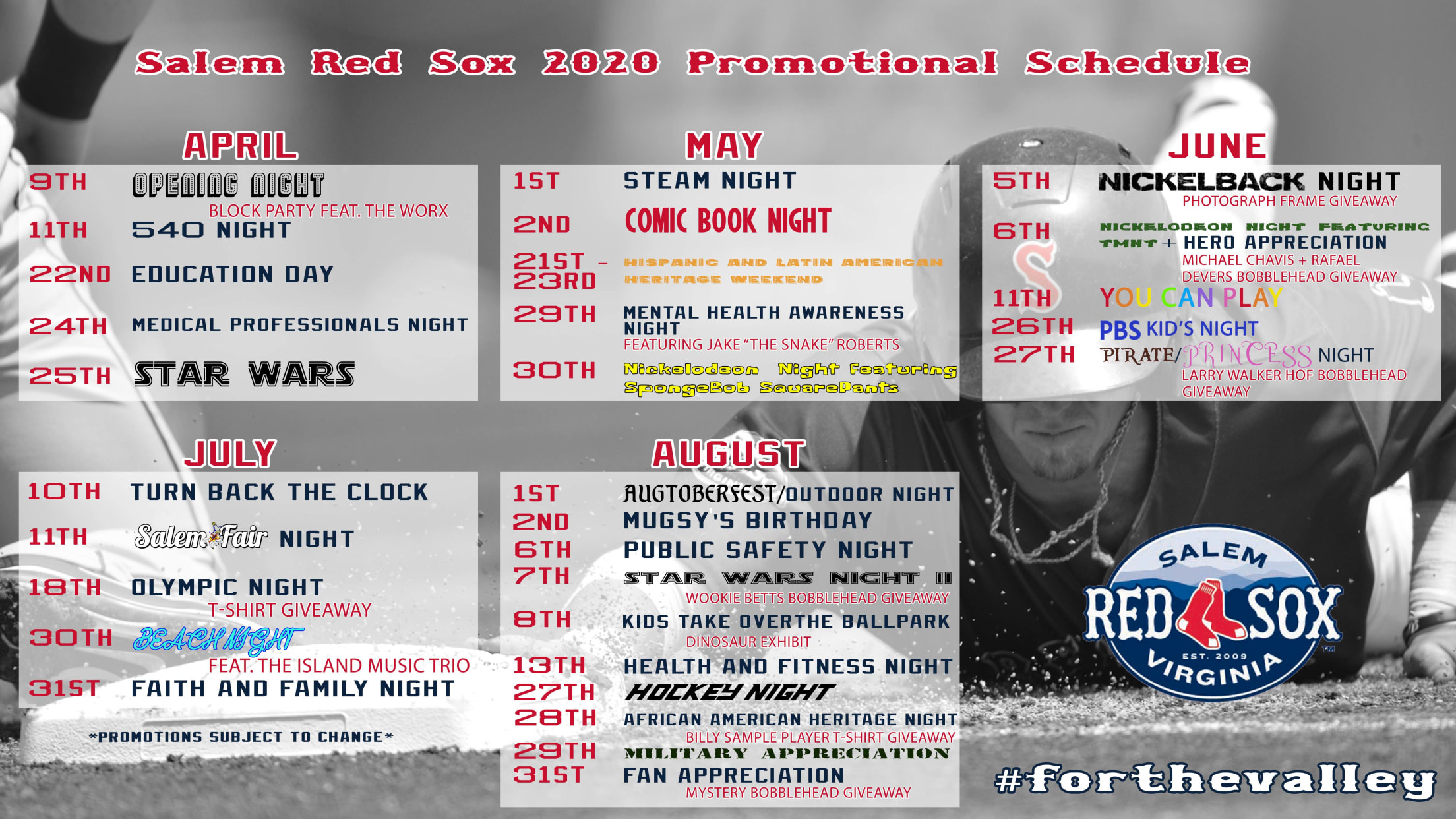 FOR IMMEDIATE RELEASEFebruary 6, 2020
Salem Red Sox name Allen Lawrence General Manager
Fenway Sports Management promotes 18-year Salem veteran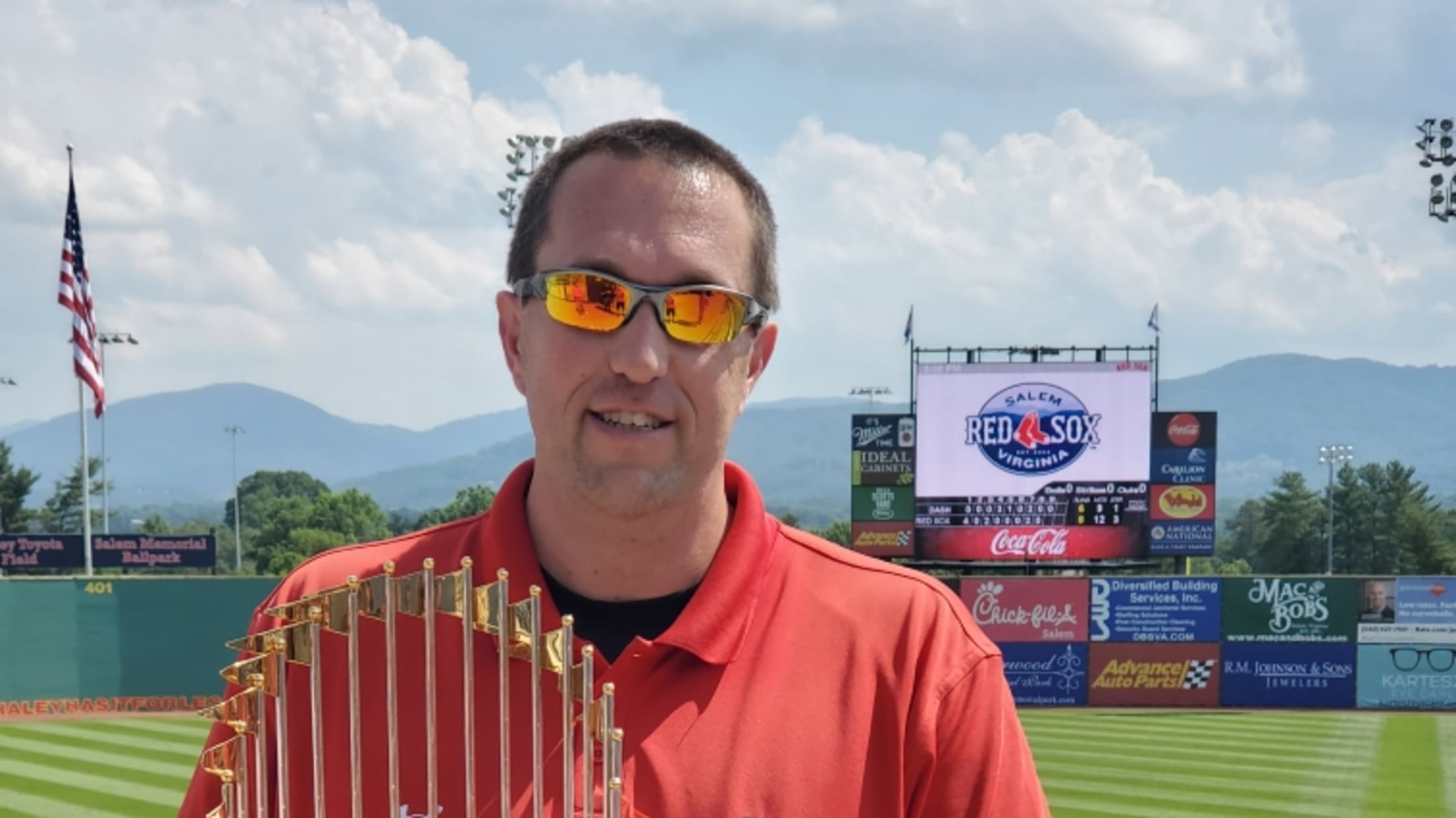 SALEM, Virginia (October 18, 2019) - The Salem Red Sox, the Advanced Class-A affiliate of the Boston Red Sox, announced today that Allen Lawrence has been promoted to General Manager. Allen served as Interim General Manager during the 2019 season, succeeding former President & General Manager Ryan Shelton who left the
Salem releases 2020 schedule
Season packed with weekends of fun!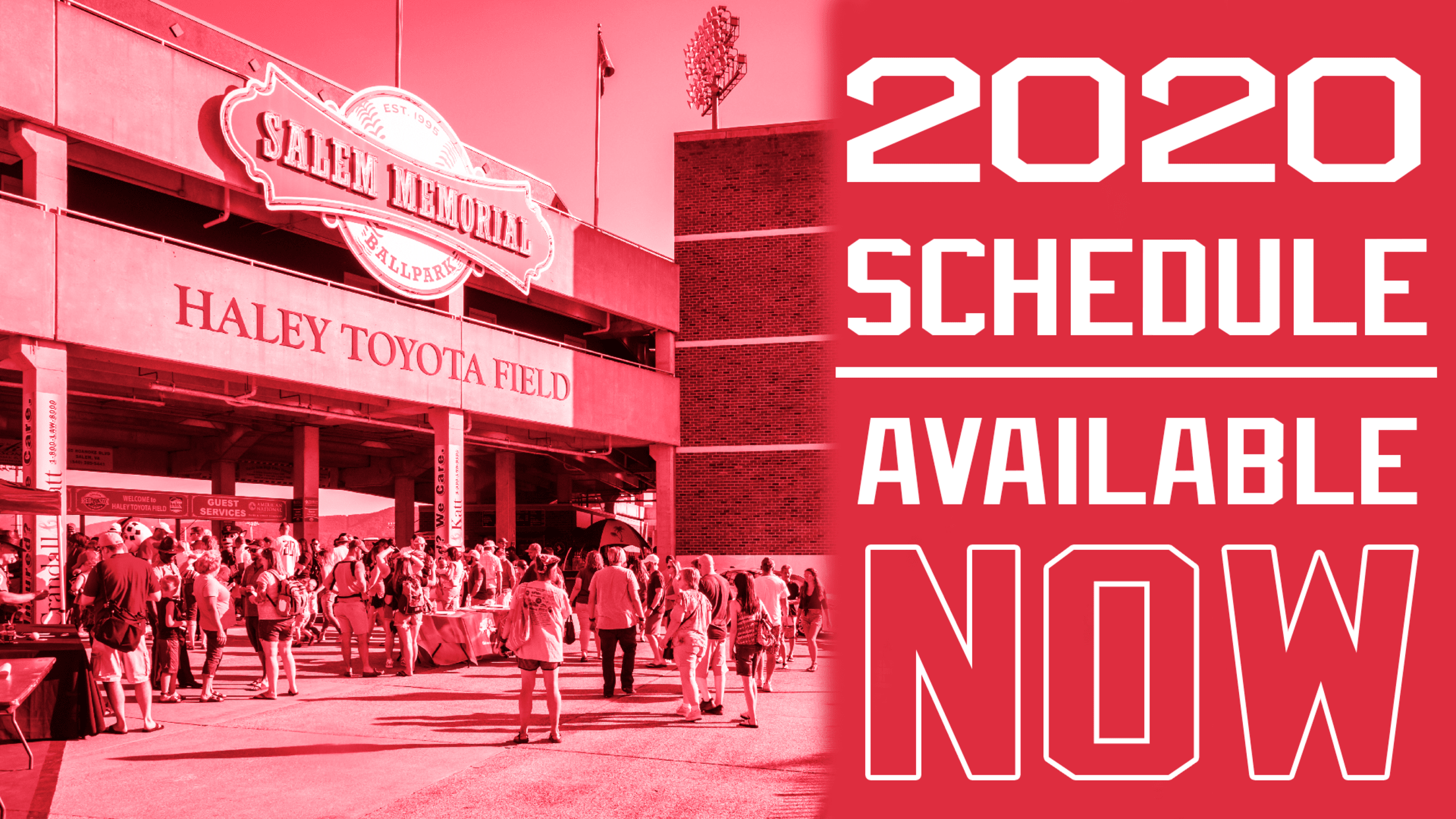 SALEM, Virginia (October 2, 2019) - The Carolina League and the Salem Red Sox have finalized the 2020 regular-season schedule. Salem is slated for 70 regular season home games beginning and ending with inter-division play.The Red Sox kick-off action Thursday, April 9, 2020 at home in a Battle for 460
Baseball is over, now what?
A preview of the Red Sox off-season calendar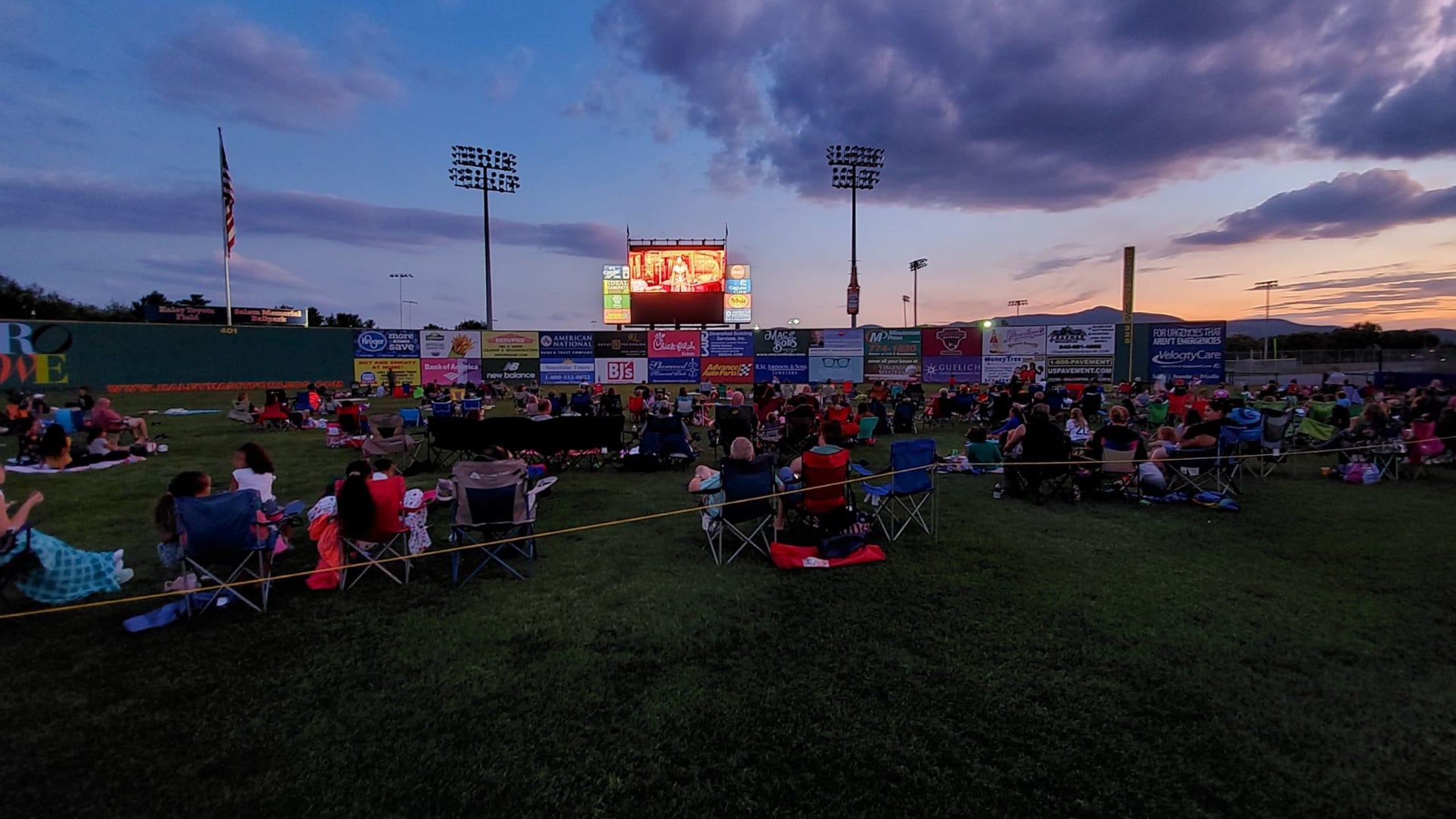 SALEM, Virginia (October 1, 2019) - We've all been there, every year actually. The Salem Red Sox season inevitably draws to a close and for a time, we return to our televisions as the crisp fall blows in and the billowy blankets unfurl to catch some of the Big League
For the Fans: a look back at 2019
History and memories in the making
SALEM, Virginia (September 23, 2019) - "History in the Making" - the phrase in itself takes on a wealth of expectations, dreams, and precedence before the clock's hands flinched. Without regard to outside forces, the season commenced nonetheless as did the memories and the magic.March slowly unfolded and stretched its
Four Salem alum earn Boston yearly honors
Casas, Duran, Fitzgerald, Ward recognized at Fenway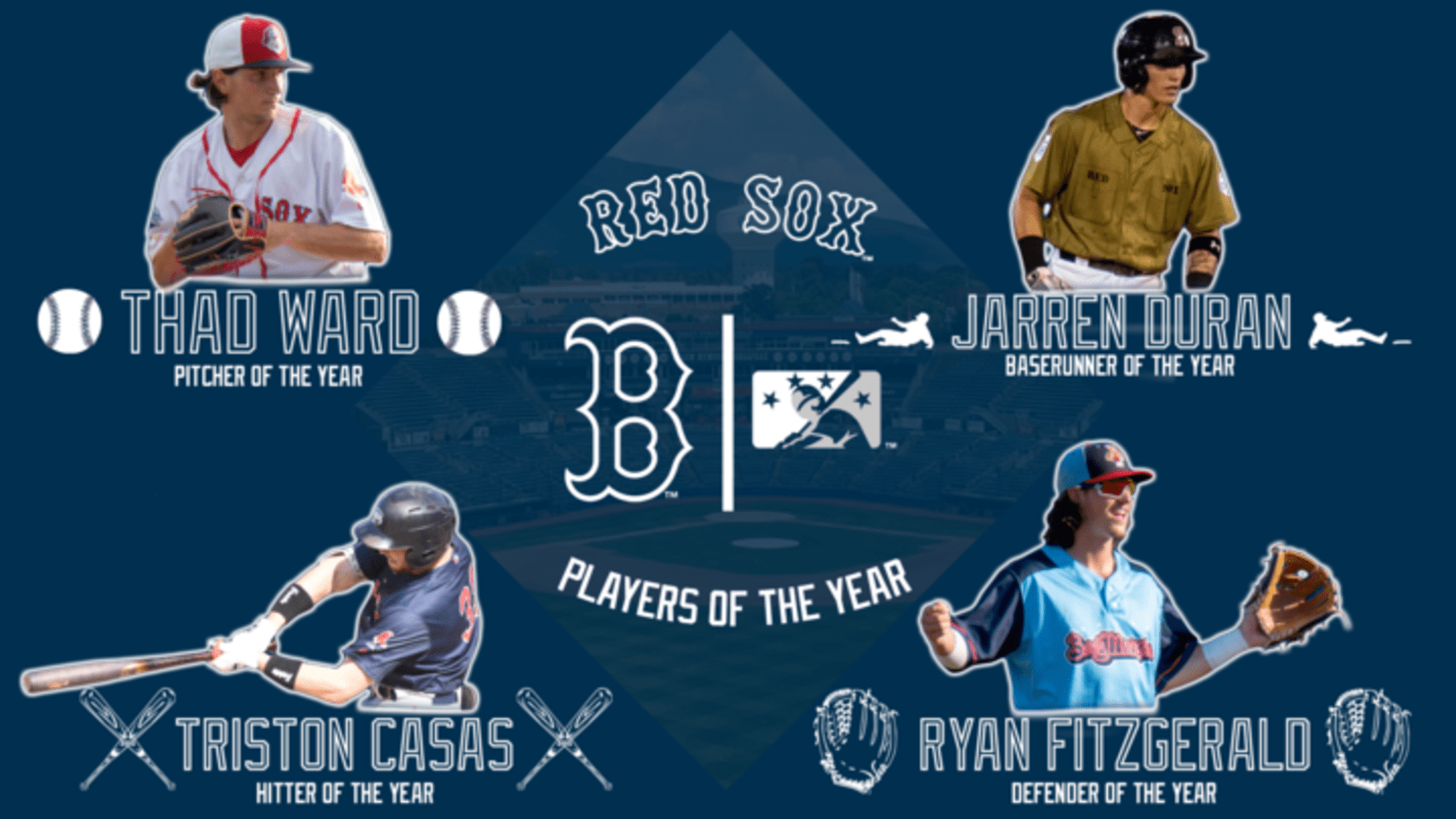 BOSTON, Massachusetts (September 19, 2019) - Four Salem Red Sox players were honored at Fenway Park Thursday afternoon by the Boston Red Sox for Boston's yearly Minor League awards.Triston Casas earned Boston's Offensive Player of the Year. The 2018 first round draft pick crushed the South Atlantic League, batting .254
Wimberly leads seven Sox alum in Arizona Fall League
Salem has full representation in offseason stage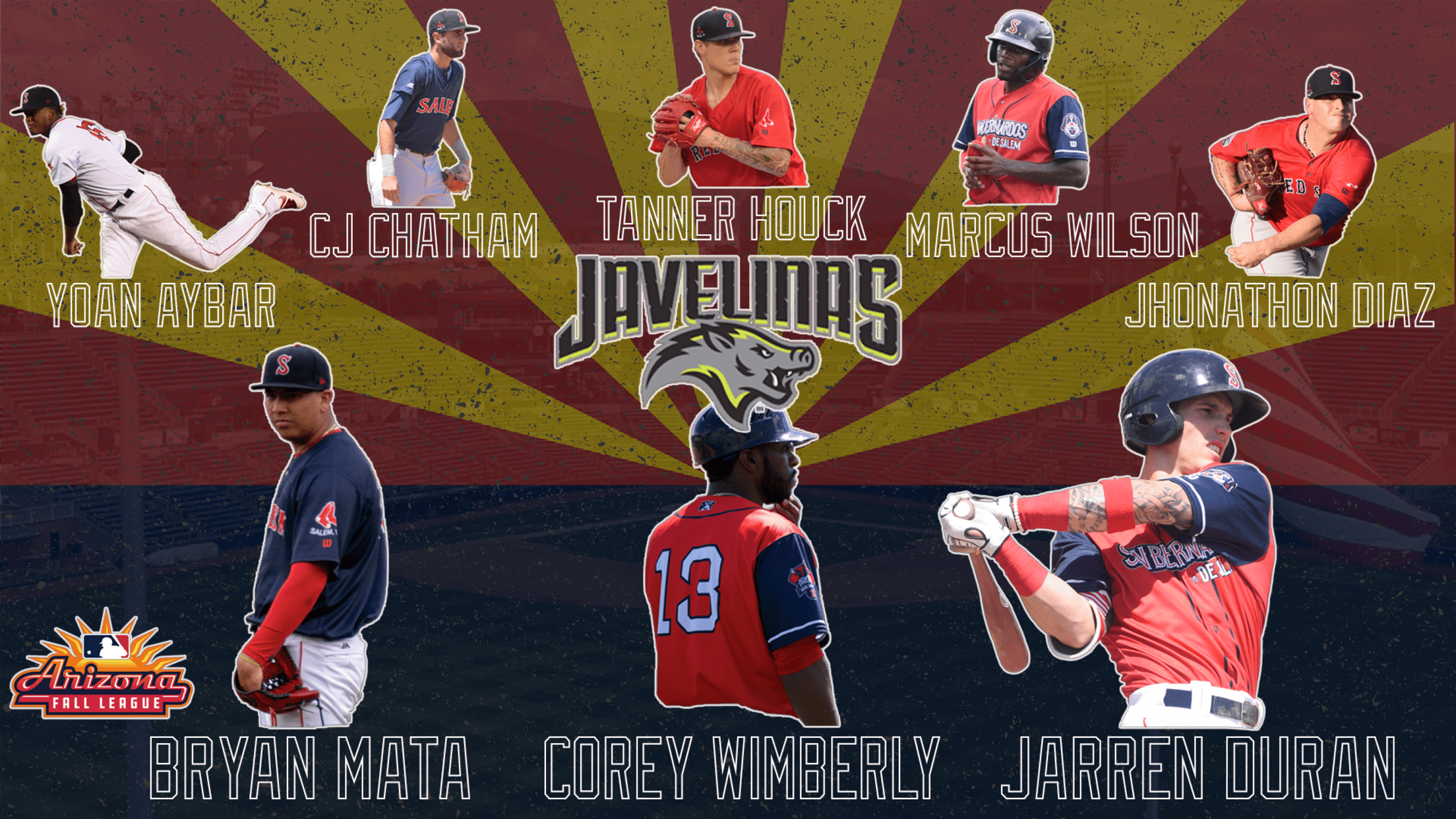 PEORIA, Arizona (September 18, 2019) - Salem manager Corey Wimberly and seven Red Sox alum kick-off Arizona Fall League play this afternoon.Pitchers Yoan Aybar, Jhonathan Diaz, Tanner Houck and Bryan Mata will serve as members of the Peoria Javelinas. Aybar and Mata will fulfill bullpen roles while Diaz and Houck
Red Sox season ends on 6-3 loss
A look back on the Magical Second Half Sox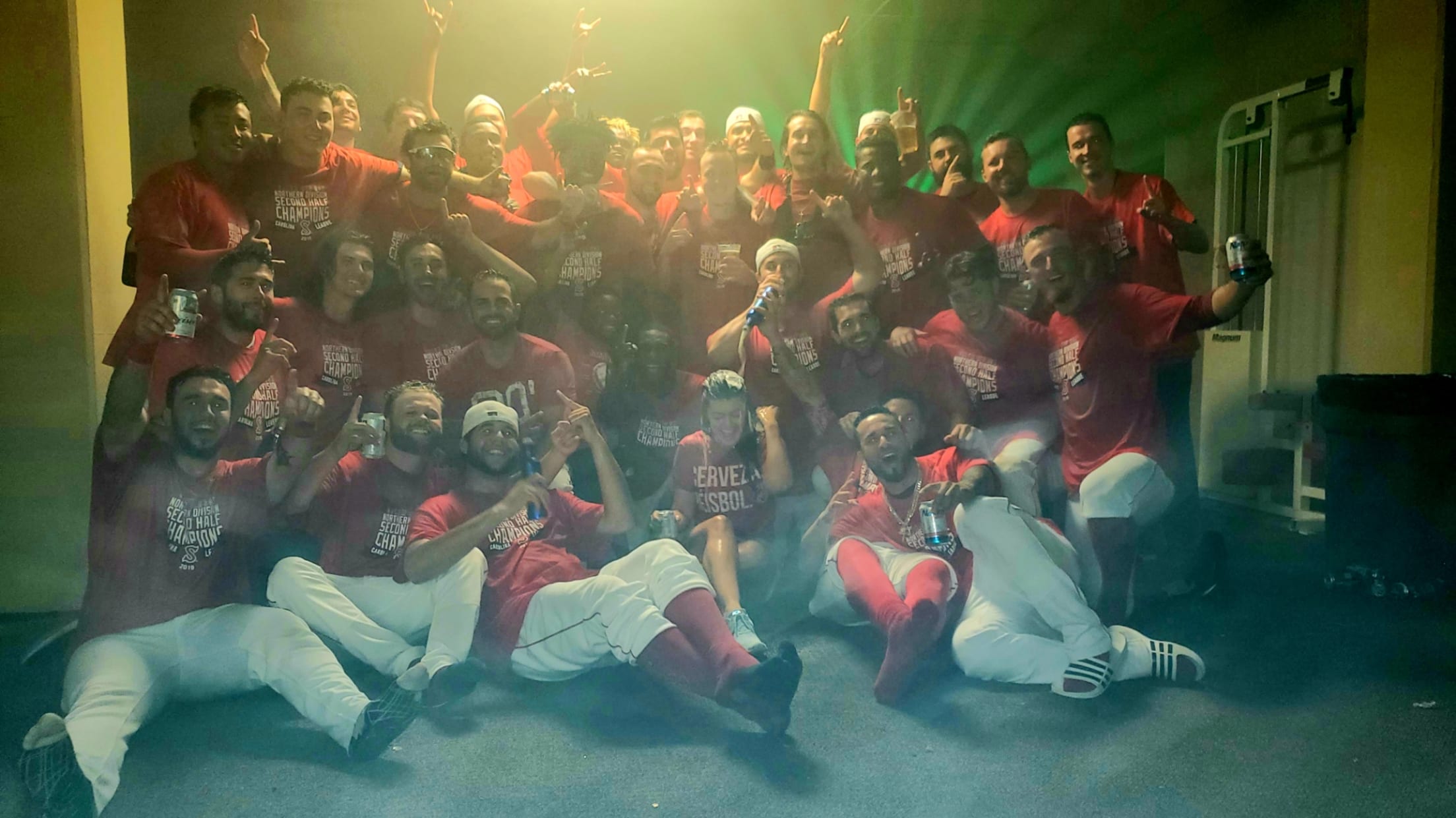 WILMINGTON, Delaware (September 9, 2019) - The Salem Red Sox season drew to a close with a 6-3 loss to the Wilmington Blue Rocks in Game Five of the Carolina League North Division Championship Sunday afternoon at Frawley Stadium.How it Happened * Wilmington delivered a solo shot in the third