A Letter To Fans Regarding COVID-19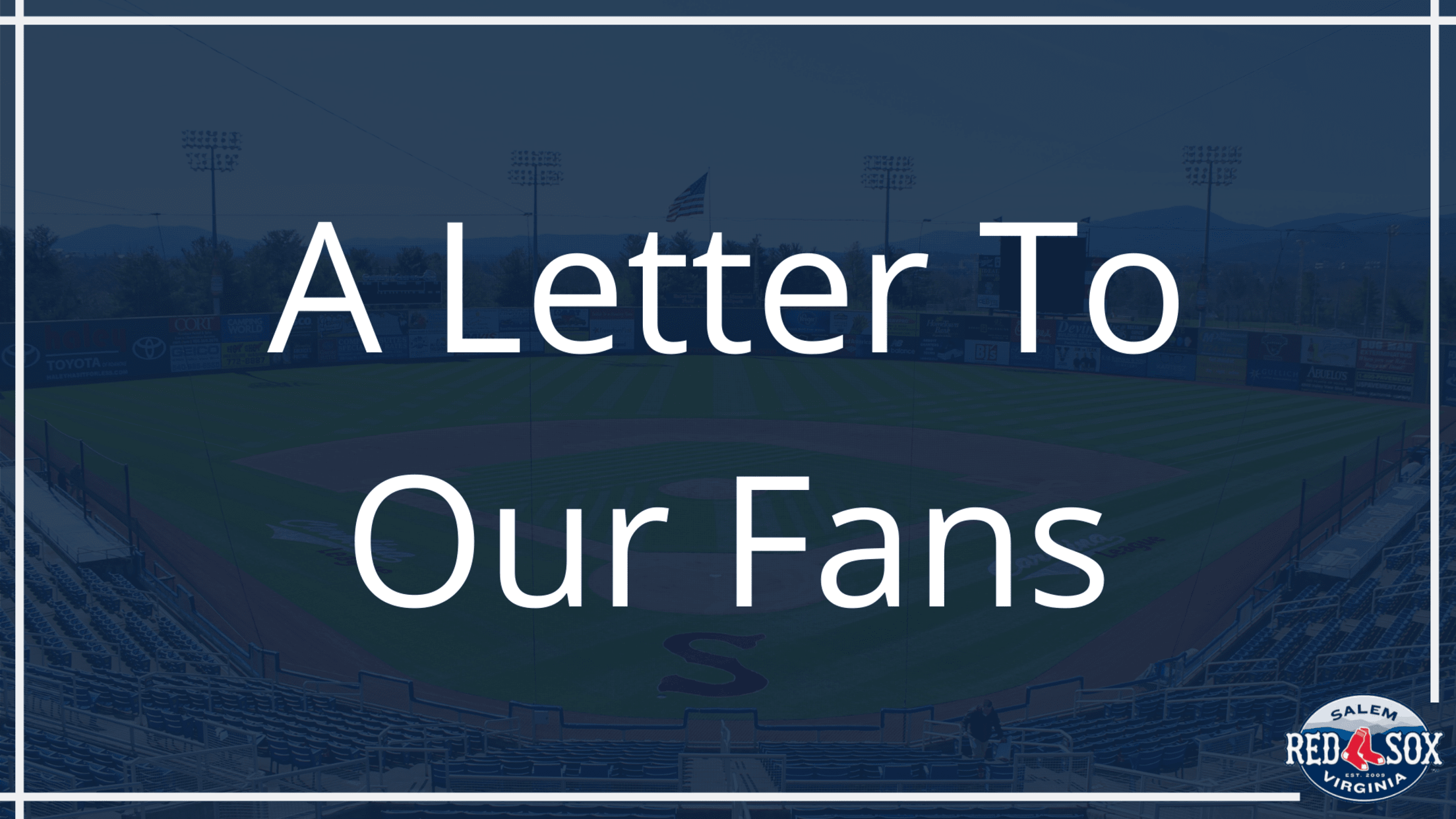 Dear Salem Red Sox Fans,As you are more than likely aware by now, Minor League Baseball has delayed the start of the 2020 season in response to the coronavirus outbreak across the country. I want to personally thank our entire community for your patience during this very challenging time. As you
Salem Red Sox Announce Broadcaster for 2020 Season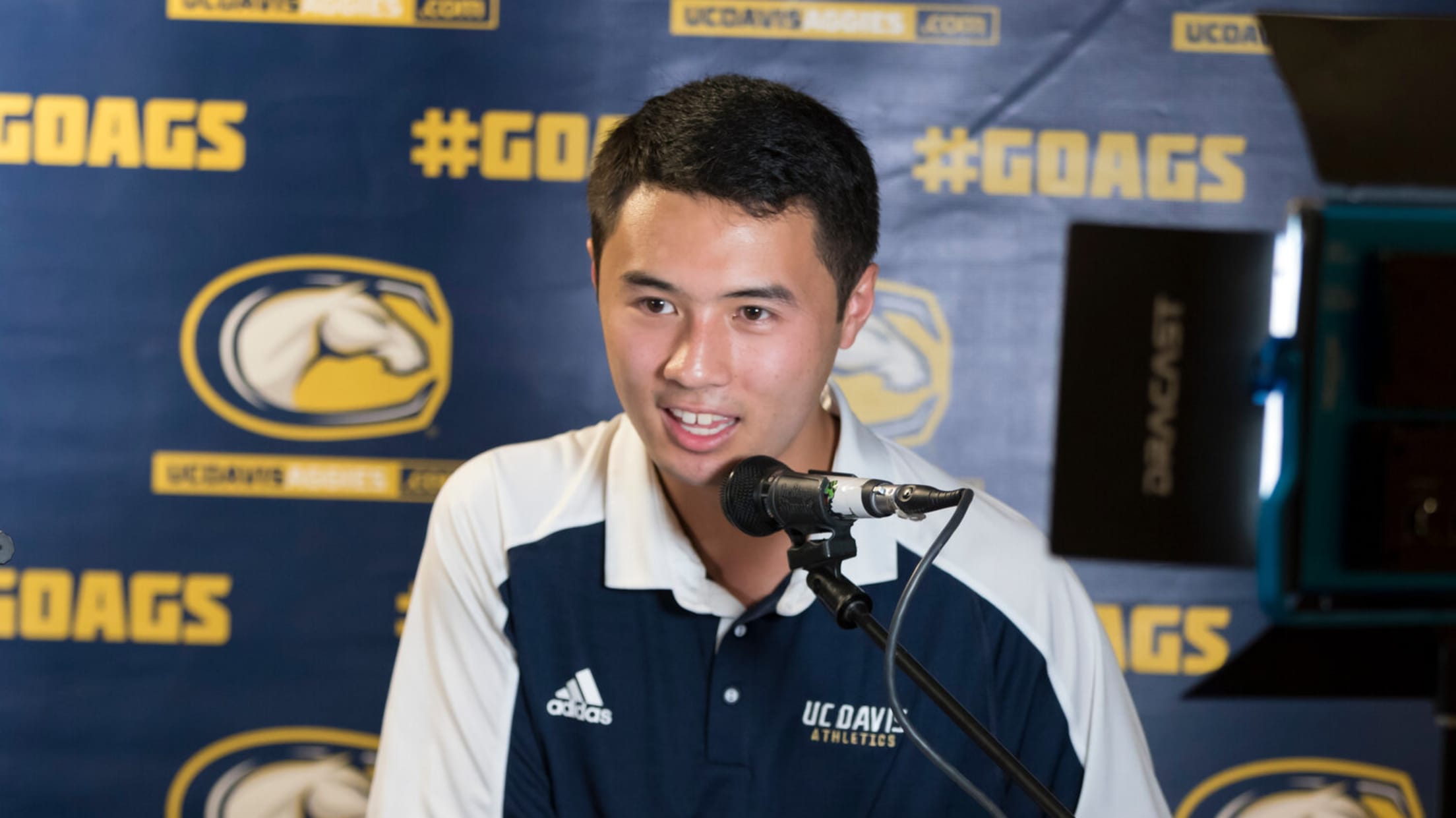 FOR IMMEDIATE RELEASEMarch 11, 2020
Salem Red Sox Unveil Enhanced Ticket Options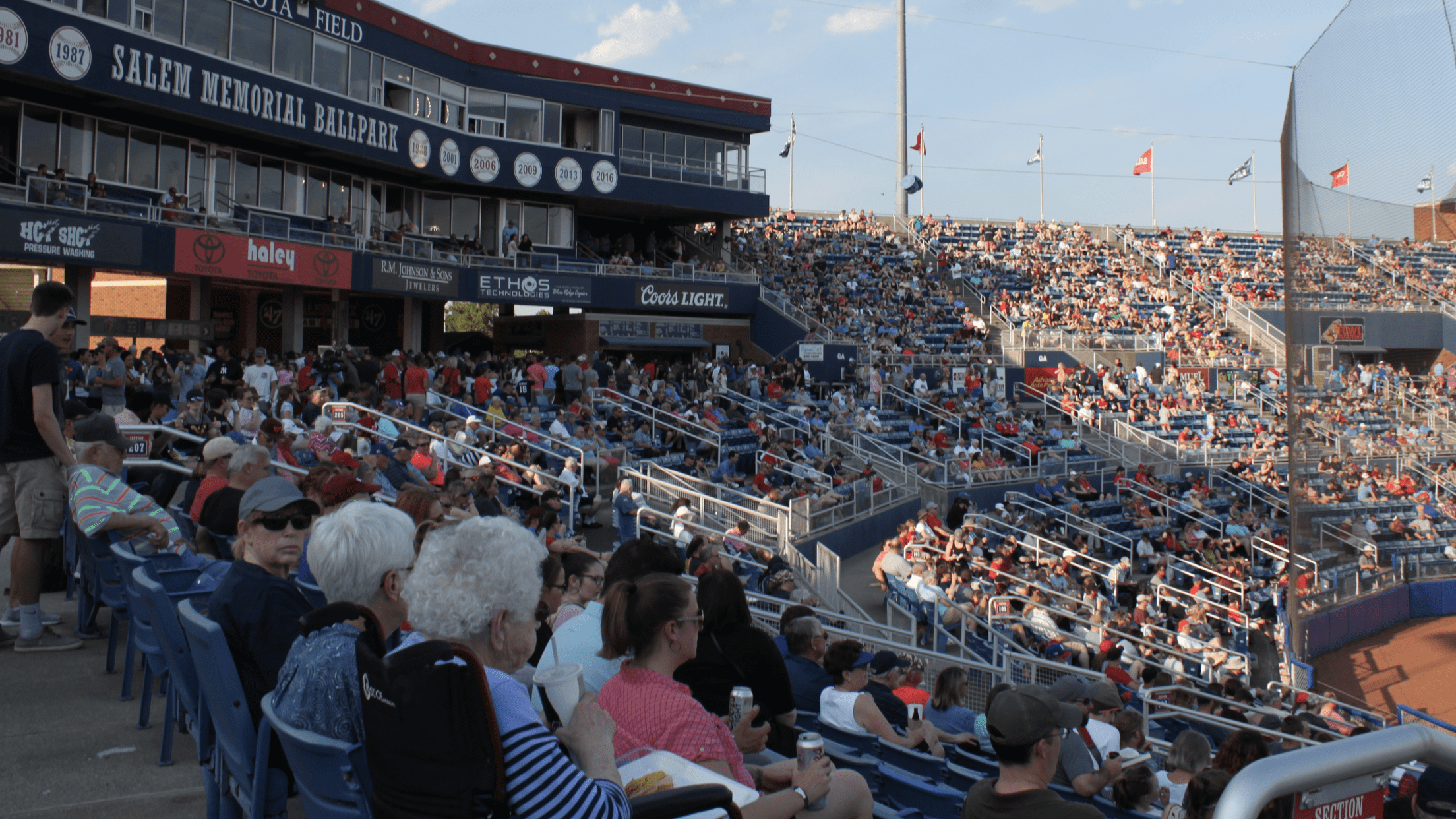 FOR IMMEDIATE RELEASEFebruary 10, 2020
Salem Red Sox Reveal 2020 Promotional Schedule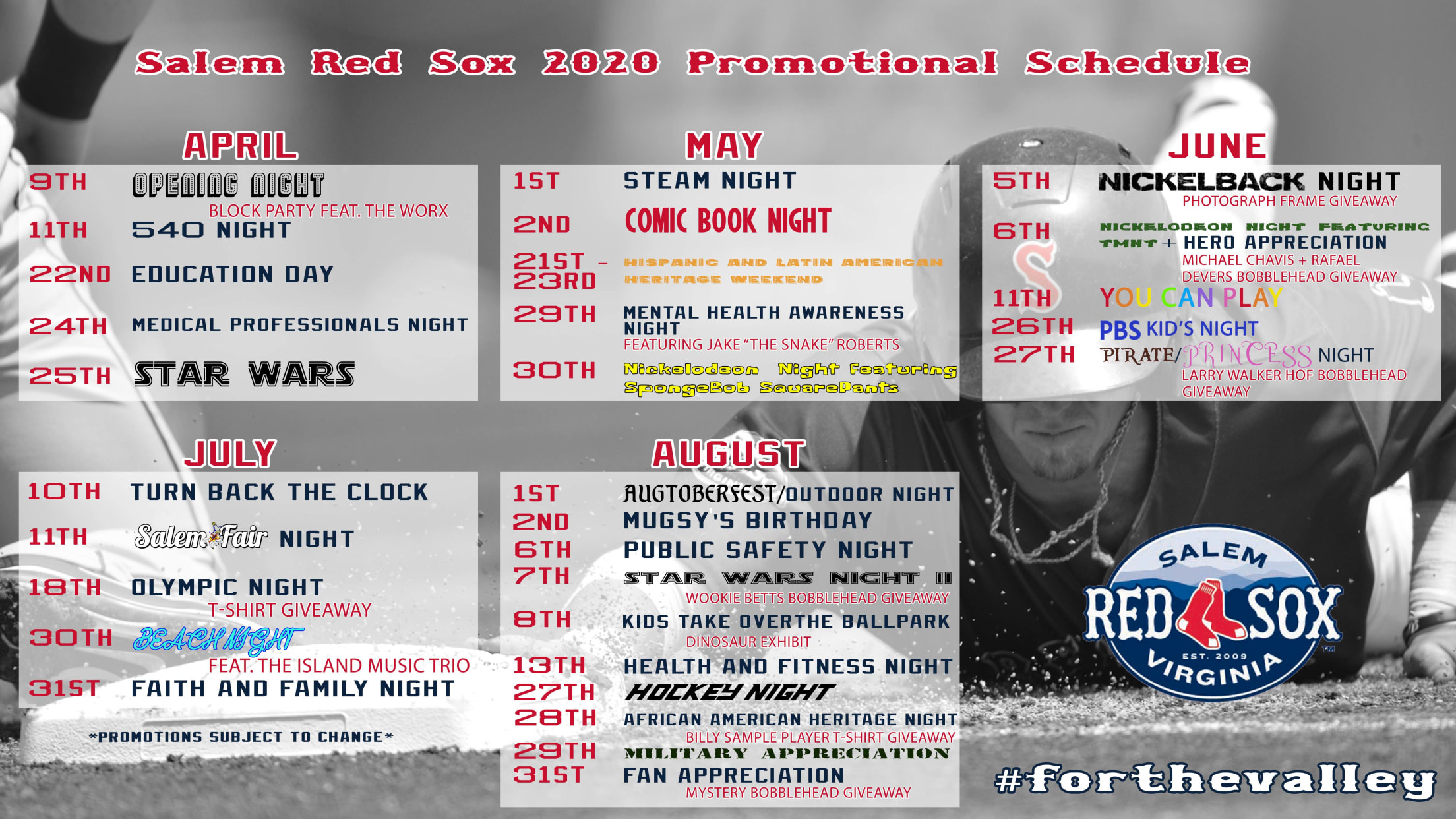 FOR IMMEDIATE RELEASEFebruary 6, 2020
Salem Red Sox name Allen Lawrence General Manager
Fenway Sports Management promotes 18-year Salem veteran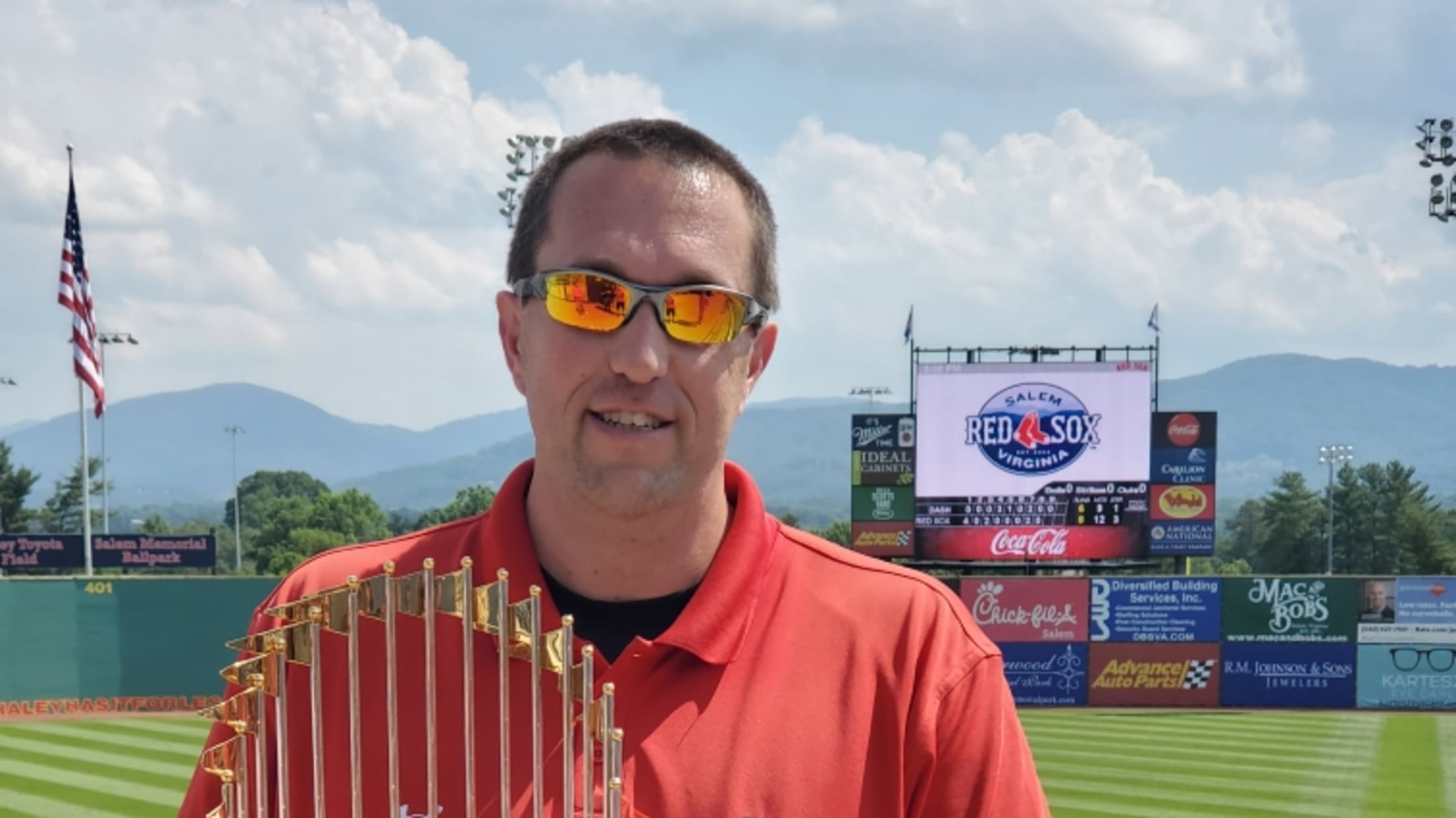 SALEM, Virginia (October 18, 2019) - The Salem Red Sox, the Advanced Class-A affiliate of the Boston Red Sox, announced today that Allen Lawrence has been promoted to General Manager. Allen served as Interim General Manager during the 2019 season, succeeding former President & General Manager Ryan Shelton who left the
Salem releases 2020 schedule
Season packed with weekends of fun!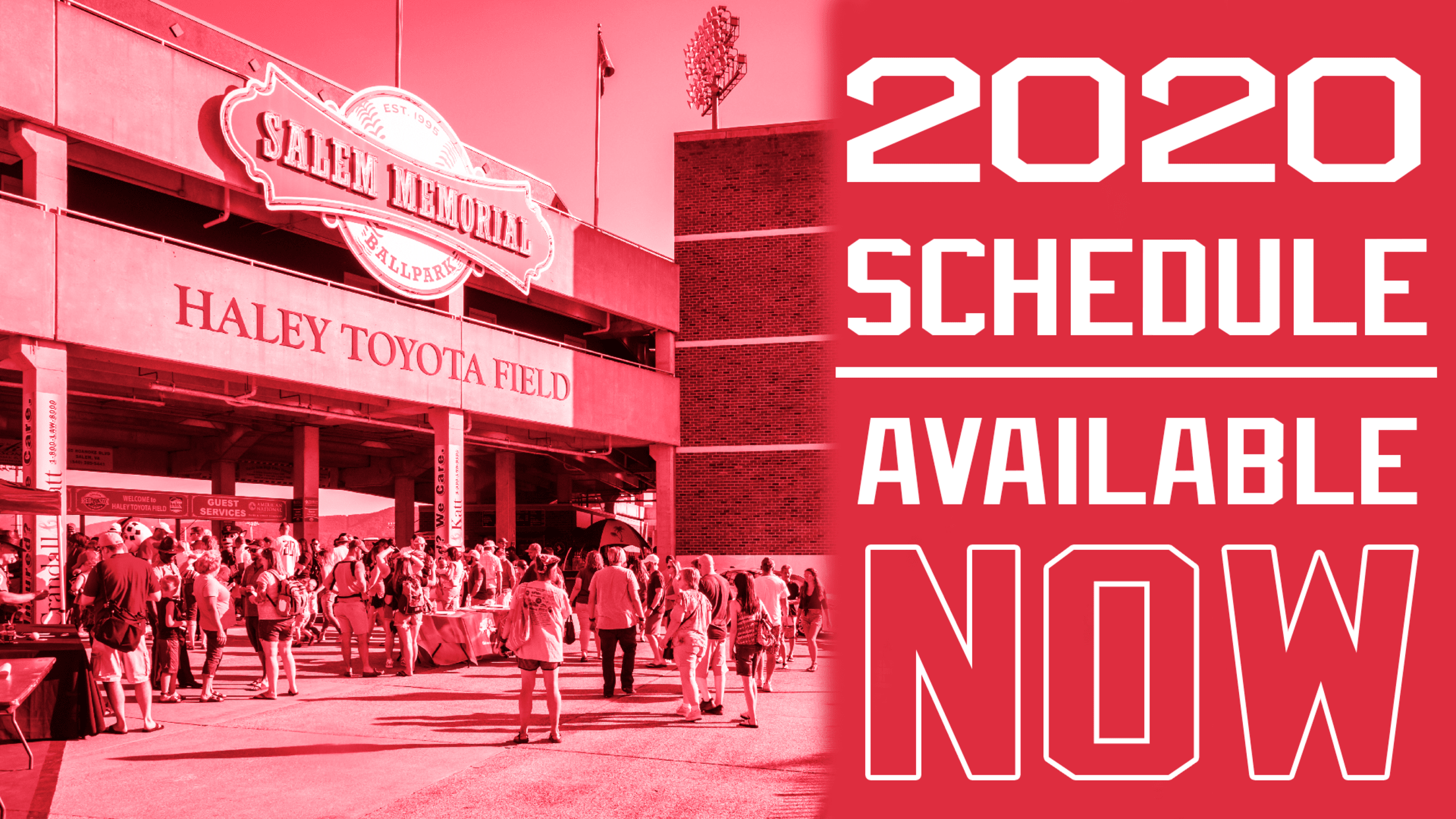 SALEM, Virginia (October 2, 2019) - The Carolina League and the Salem Red Sox have finalized the 2020 regular-season schedule. Salem is slated for 70 regular season home games beginning and ending with inter-division play.The Red Sox kick-off action Thursday, April 9, 2020 at home in a Battle for 460
Baseball is over, now what?
A preview of the Red Sox off-season calendar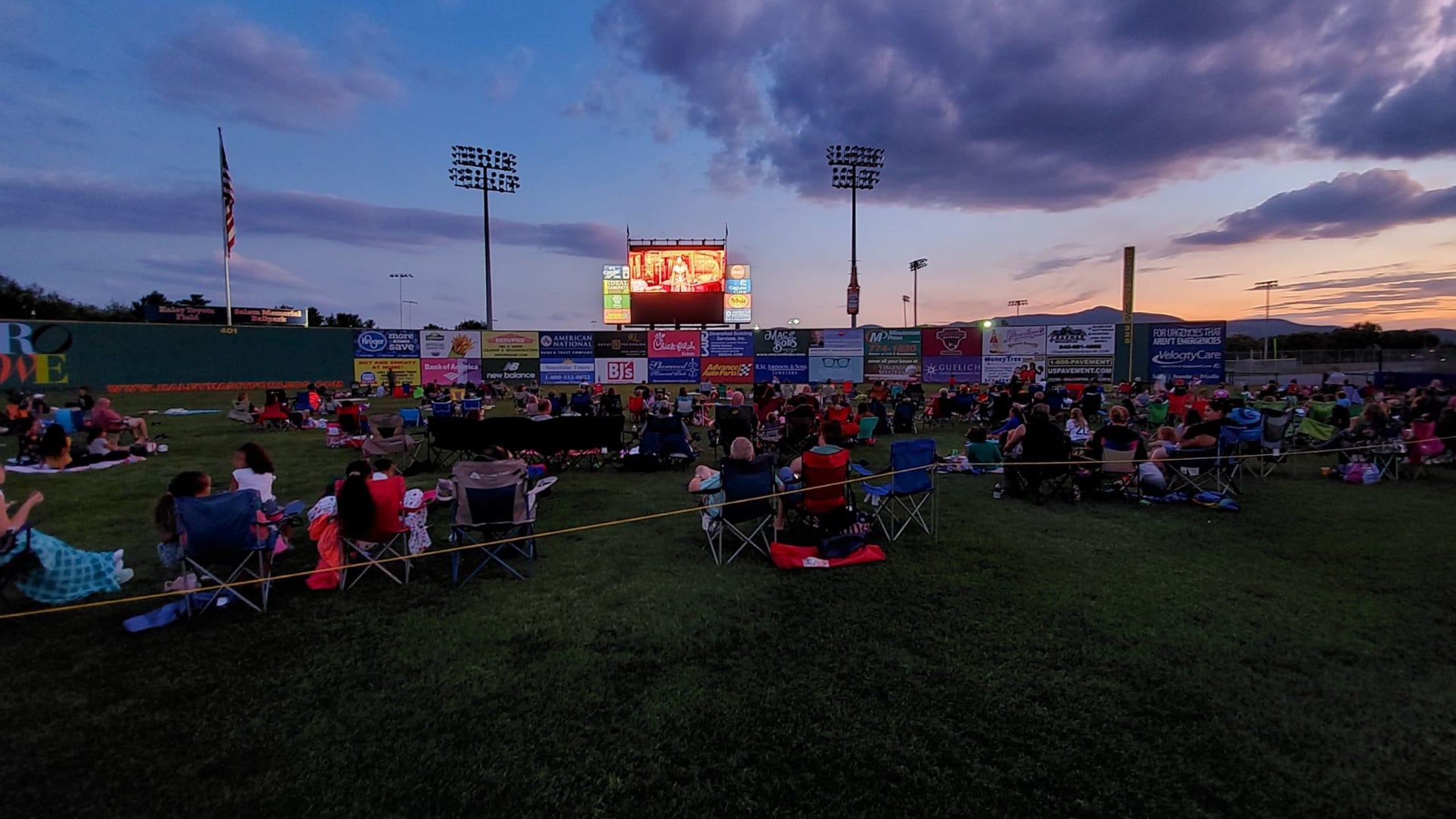 SALEM, Virginia (October 1, 2019) - We've all been there, every year actually. The Salem Red Sox season inevitably draws to a close and for a time, we return to our televisions as the crisp fall blows in and the billowy blankets unfurl to catch some of the Big League
For the Fans: a look back at 2019
History and memories in the making
SALEM, Virginia (September 23, 2019) - "History in the Making" - the phrase in itself takes on a wealth of expectations, dreams, and precedence before the clock's hands flinched. Without regard to outside forces, the season commenced nonetheless as did the memories and the magic.March slowly unfolded and stretched its
Four Salem alum earn Boston yearly honors
Casas, Duran, Fitzgerald, Ward recognized at Fenway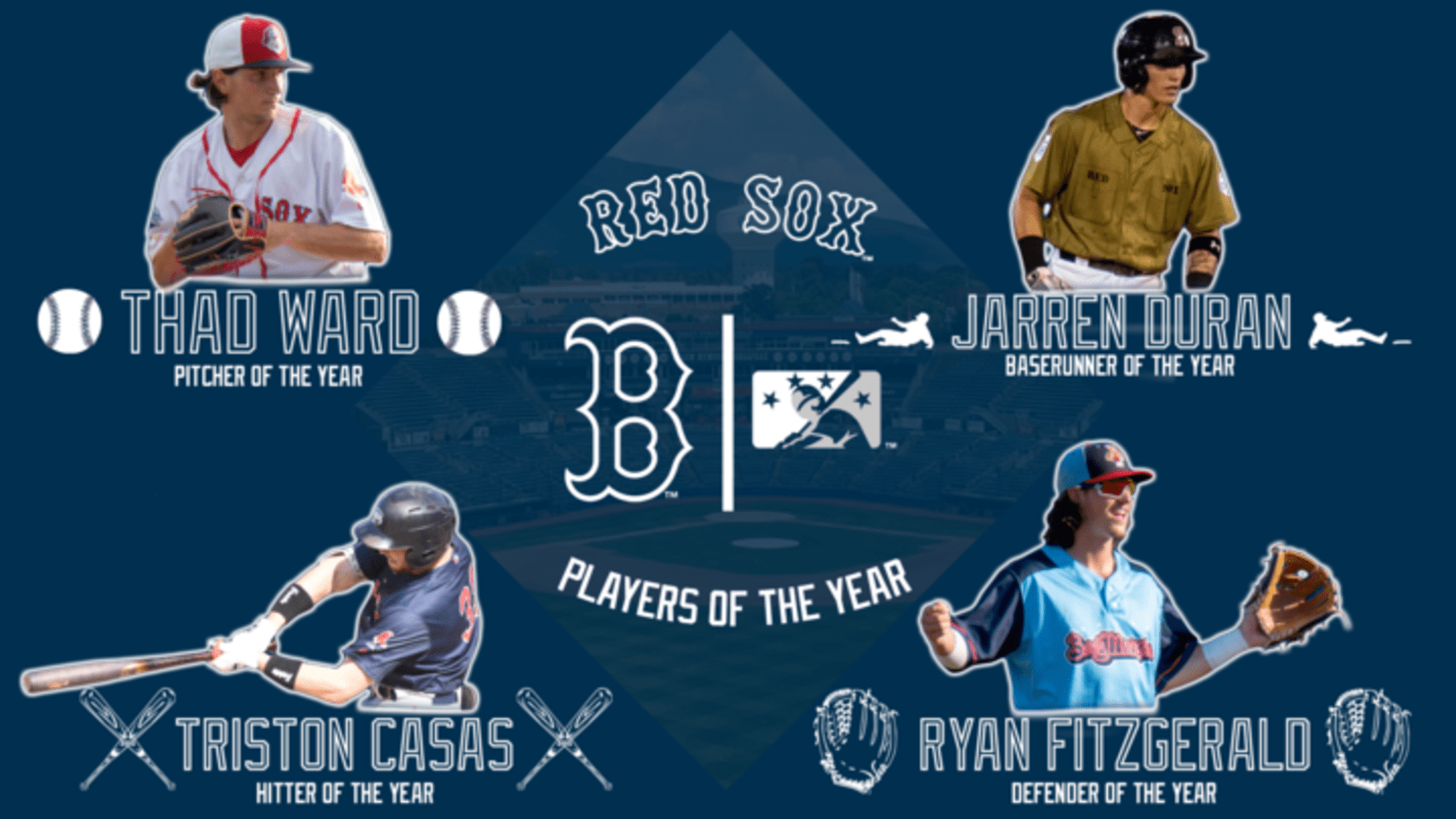 BOSTON, Massachusetts (September 19, 2019) - Four Salem Red Sox players were honored at Fenway Park Thursday afternoon by the Boston Red Sox for Boston's yearly Minor League awards.Triston Casas earned Boston's Offensive Player of the Year. The 2018 first round draft pick crushed the South Atlantic League, batting .254
Wimberly leads seven Sox alum in Arizona Fall League
Salem has full representation in offseason stage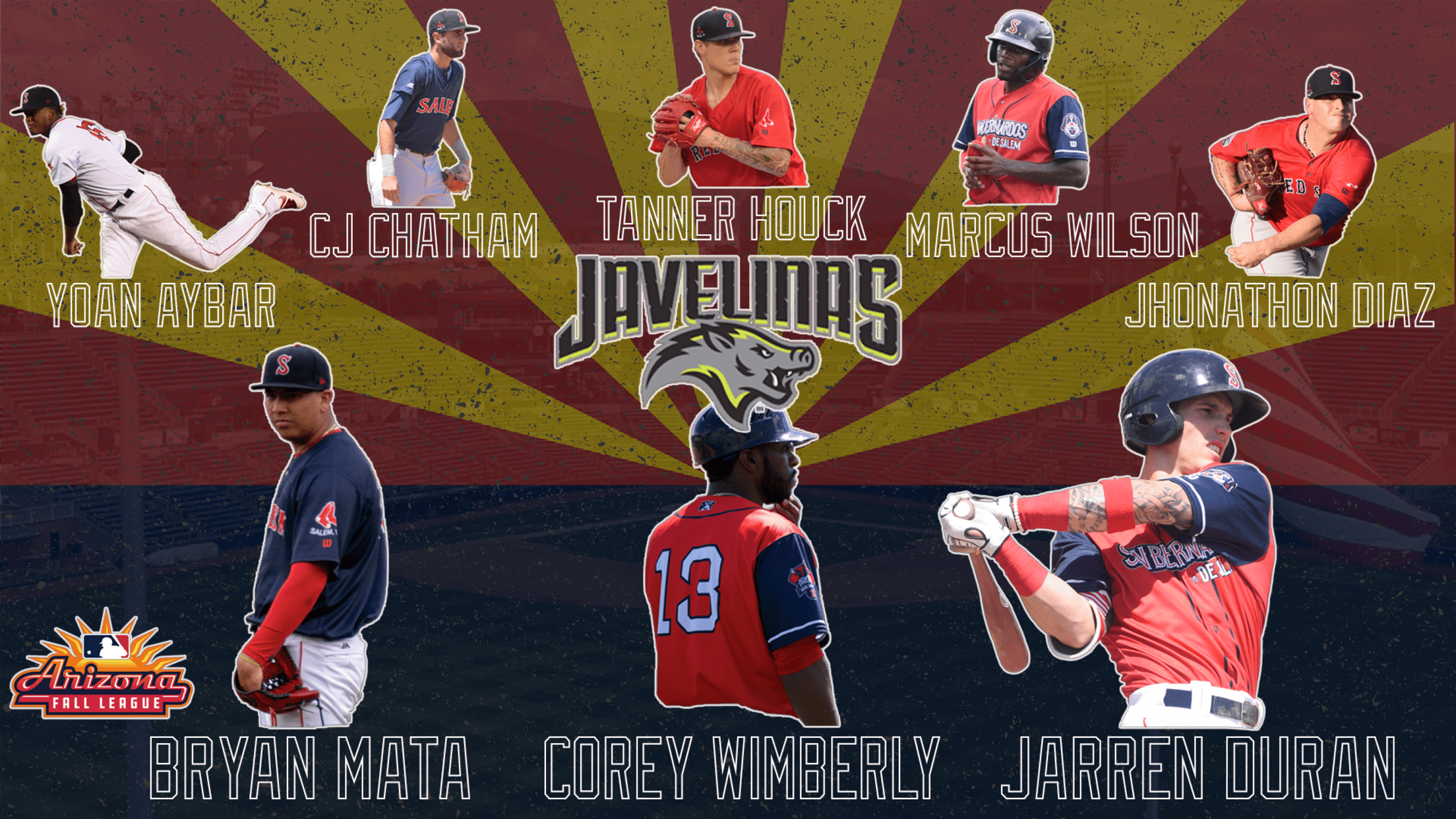 PEORIA, Arizona (September 18, 2019) - Salem manager Corey Wimberly and seven Red Sox alum kick-off Arizona Fall League play this afternoon.Pitchers Yoan Aybar, Jhonathan Diaz, Tanner Houck and Bryan Mata will serve as members of the Peoria Javelinas. Aybar and Mata will fulfill bullpen roles while Diaz and Houck
Red Sox season ends on 6-3 loss
A look back on the Magical Second Half Sox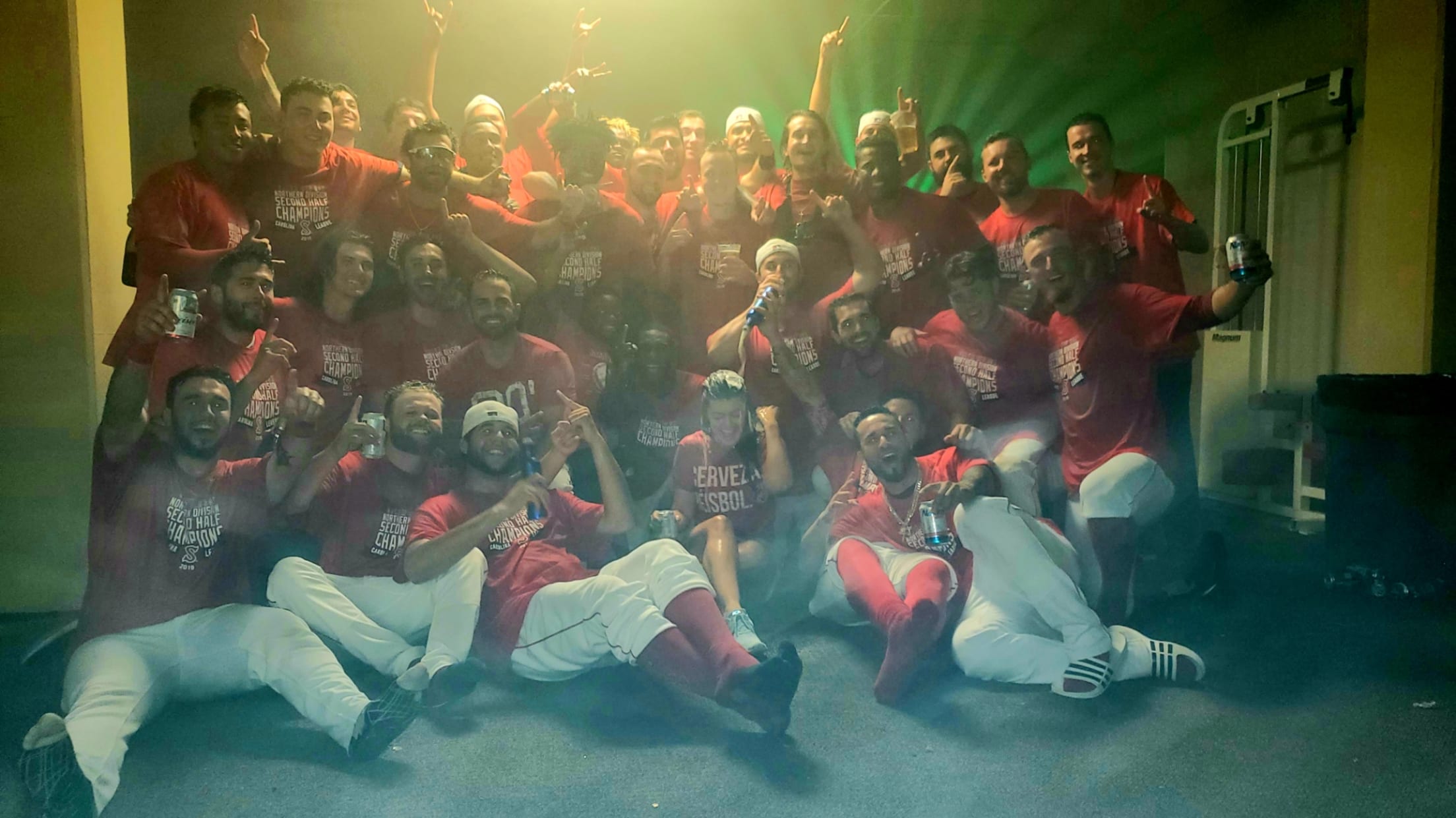 WILMINGTON, Delaware (September 9, 2019) - The Salem Red Sox season drew to a close with a 6-3 loss to the Wilmington Blue Rocks in Game Five of the Carolina League North Division Championship Sunday afternoon at Frawley Stadium.How it Happened * Wilmington delivered a solo shot in the third
Blue Rocks take 5-4 extra inning win over Red Sox
Diaz twirls third-straight shutout start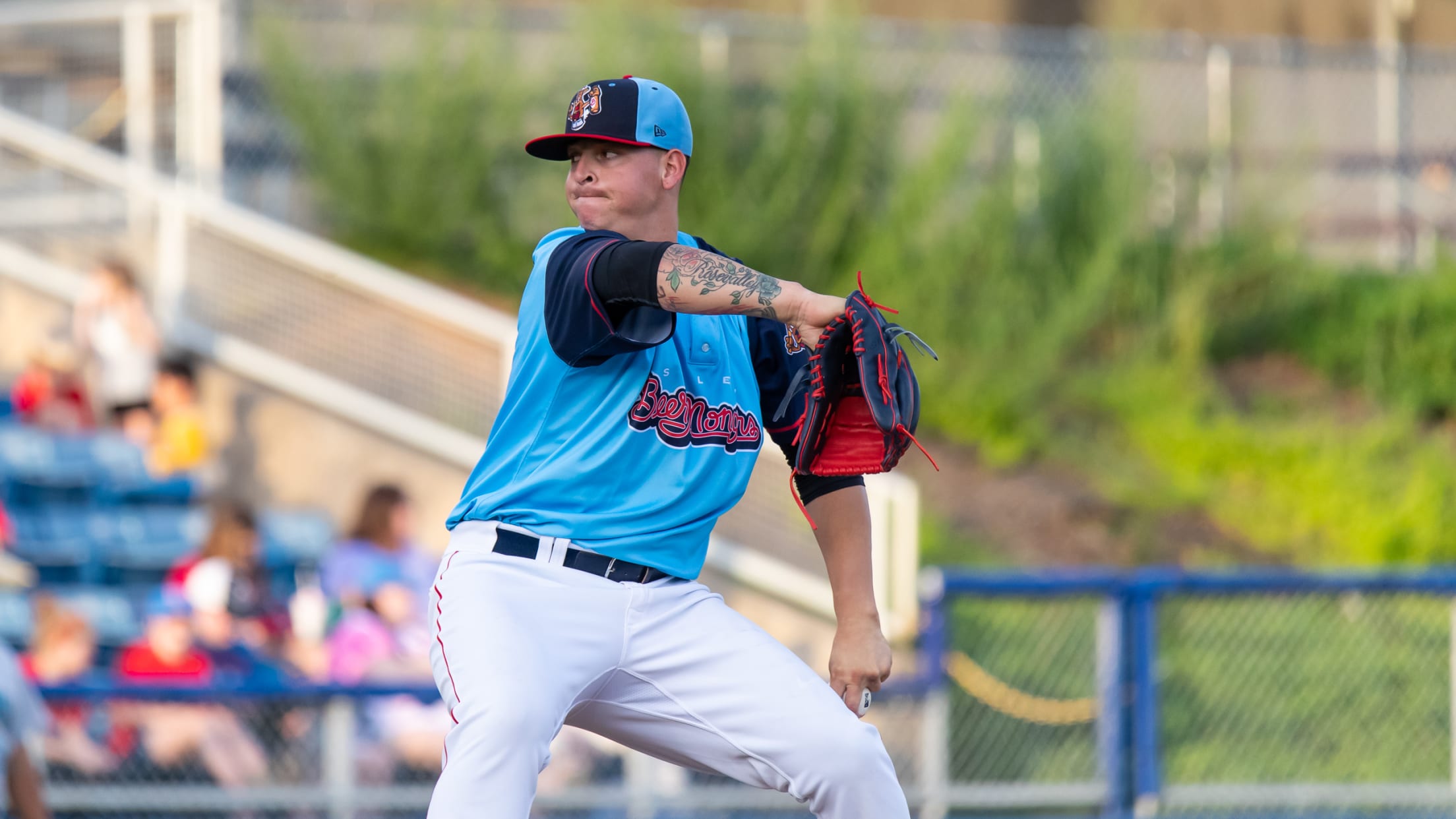 WILMINGTON, Delaware (September 7, 2019) - The Salem Red Sox rallied to force extra innings but the Wilmington Blue Rocks walked-off 5-4 in ten innings in Game Four of the Carolina League North Division Championship Saturday night at Frawley Stadium.How it Happened * Jhonathan Diaz dueled for six straight shutout
Blue Rocks walk-off Red Sox 3-2
Politi stays untouchable against Blue Rocks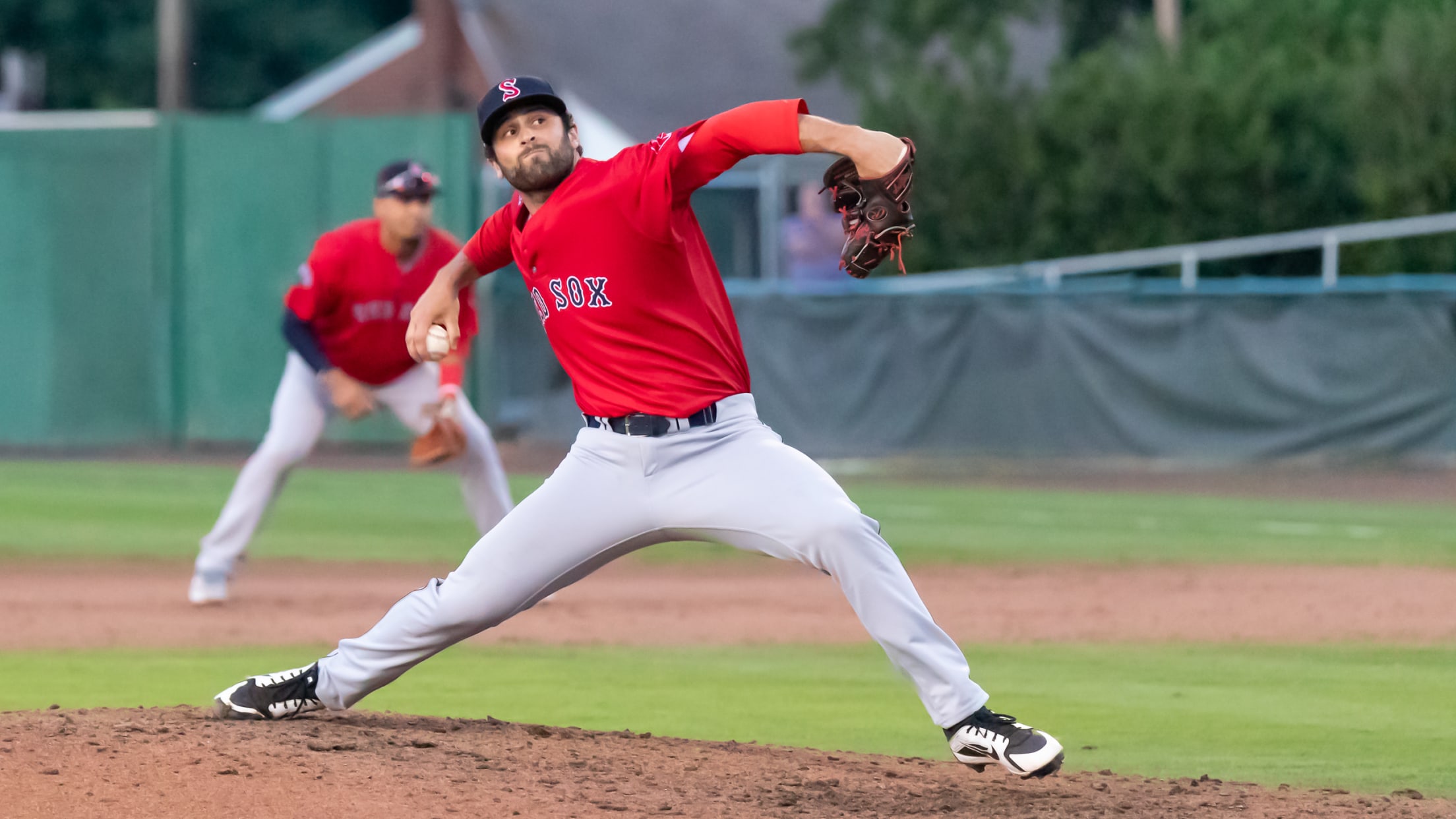 WILMINGTON, Delaware (September 6, 2019) - The Wilmington Blue Rocks walked-off 3-2 against the Salem Red Sox in Game Three of the Carolina League North Division Championship Friday night at Frawley Stadium.How it Happened * Salem cracked Bubic in the fourth. Ryan Fitzgerald singled and scored on a double by
Salem overpowers Wilmington 5-2
Esplin blasts two jacks in debut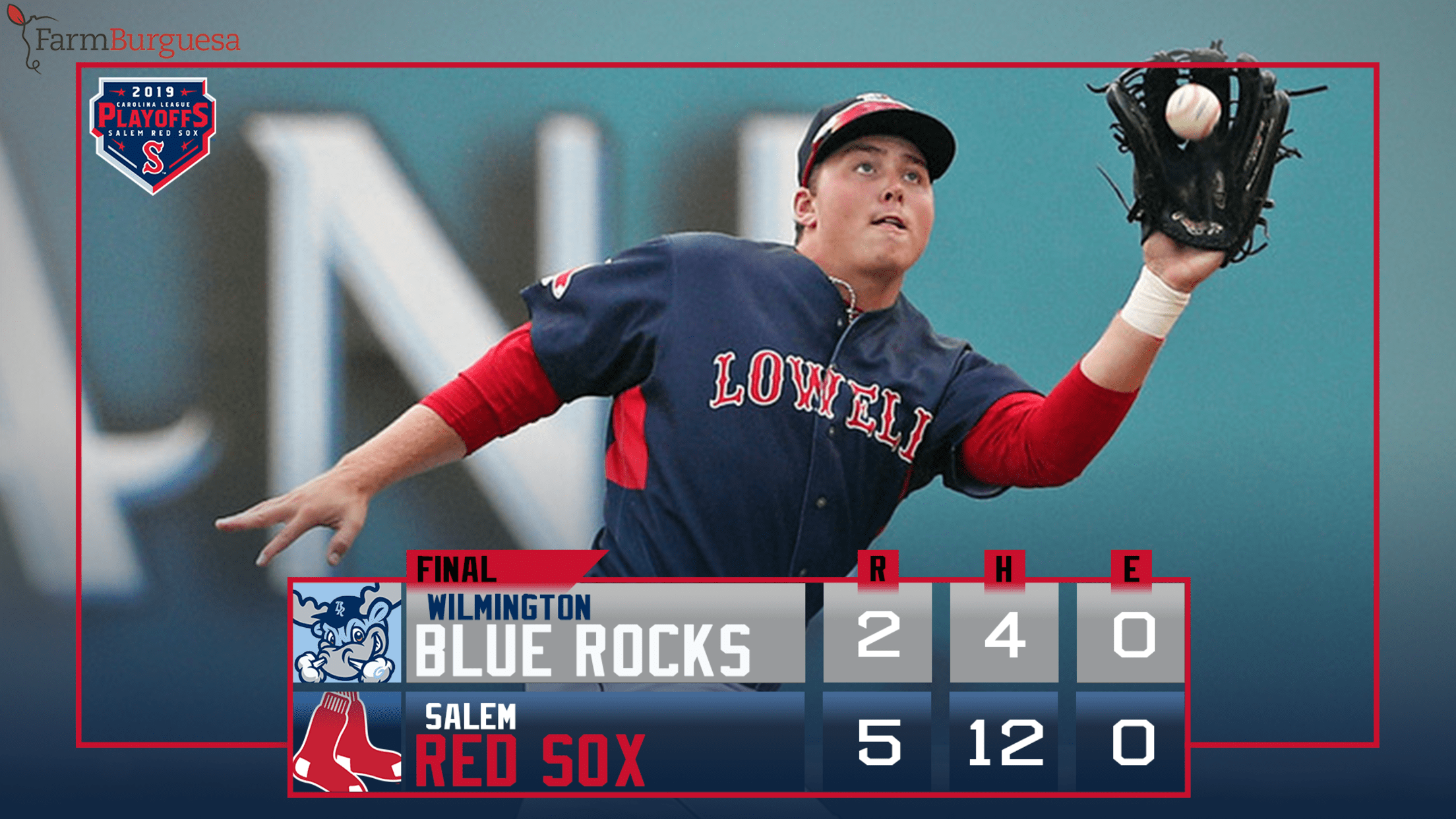 SALEM, Virginia (September 5, 2019) - Tyler Esplin destroyed two home runs in his first Carolina League postseason appearance to send the Salem Red Sox to a 5-2 win over the Wilmington Blue Rocks in Game One of the Carolina League North Division Championship Thursday night at Haley Toyota Field.How
Red Sox roll Blue Rocks 8-3
Sox bats smash records with 17-hit night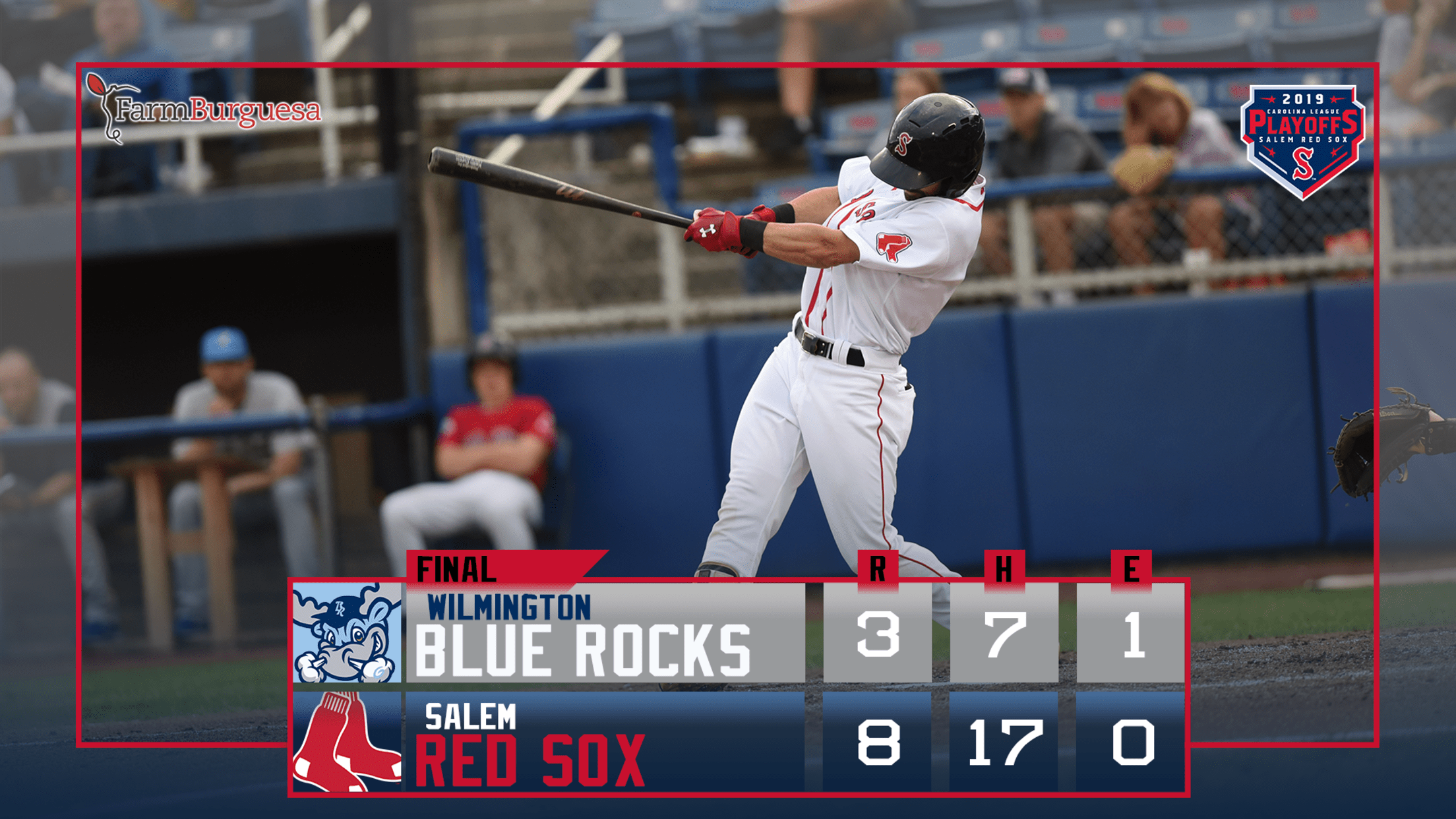 SALEM, Virginia (September 4, 2019) - The Red Sox blasted 17 hits Wednesday night at Haley Toyota Field to drop the Wilmington Blue Rocks 8-3 in Game One of the Carolina League North Division Championship.How it Happened * Salem attacked in the first inning. Garrett Benge led-off with a double,
Salem Red Sox release Postseason Roster
Sox return to playoffs for the first time since 2016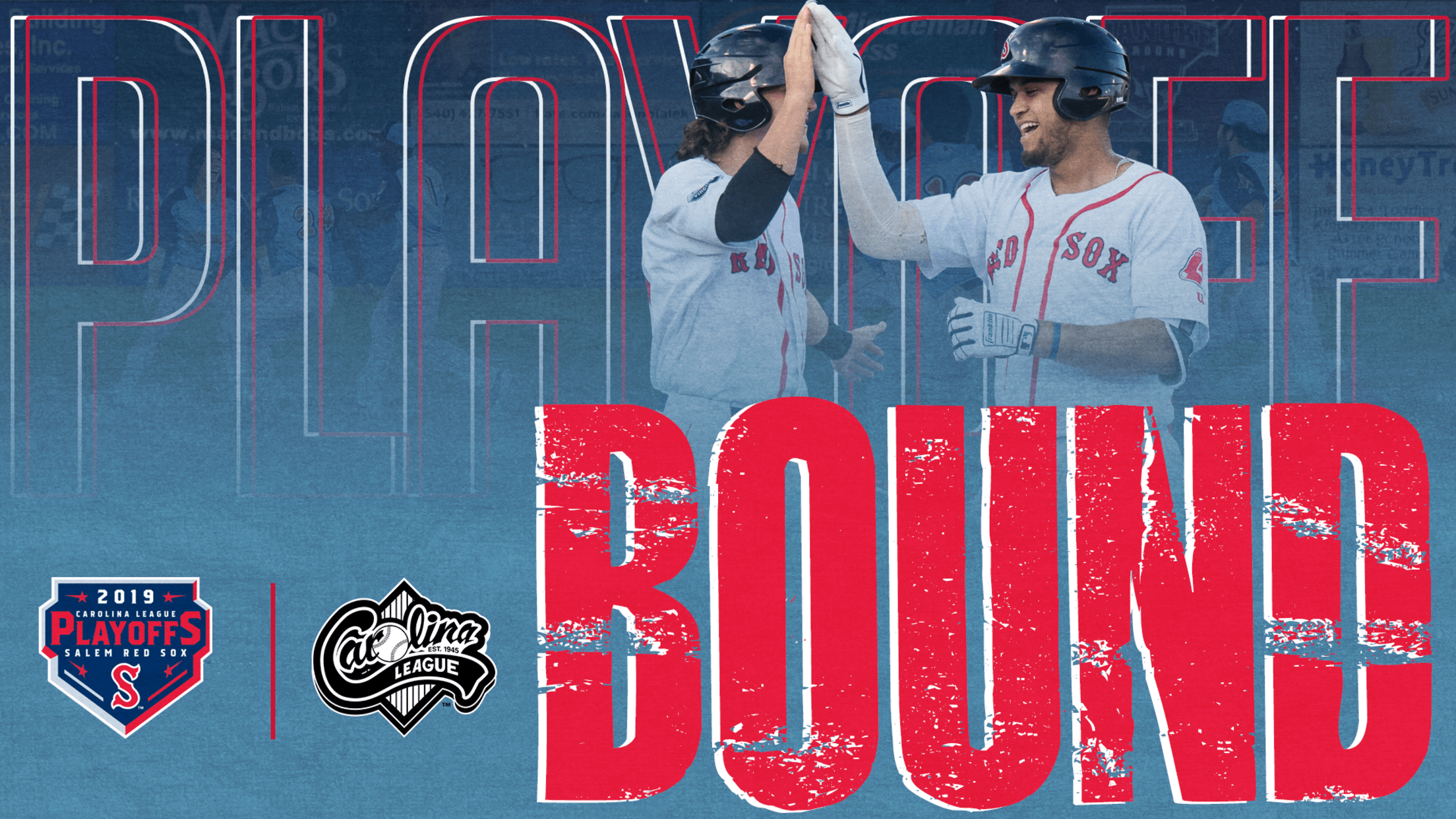 SALEM, Virginia (September 4, 2019) - The Salem Red Sox have announced the postseason roster for the Carolina League Northern Division Championship. The Red Sox begin a best-of-five game series against the Wilmington Blue Rocks this evening at 6:35 PM. The roster has no changes from its final transaction September 1,
Red Sox sweep Mudcats with 3-1 win
Casas homers in second Carolina League game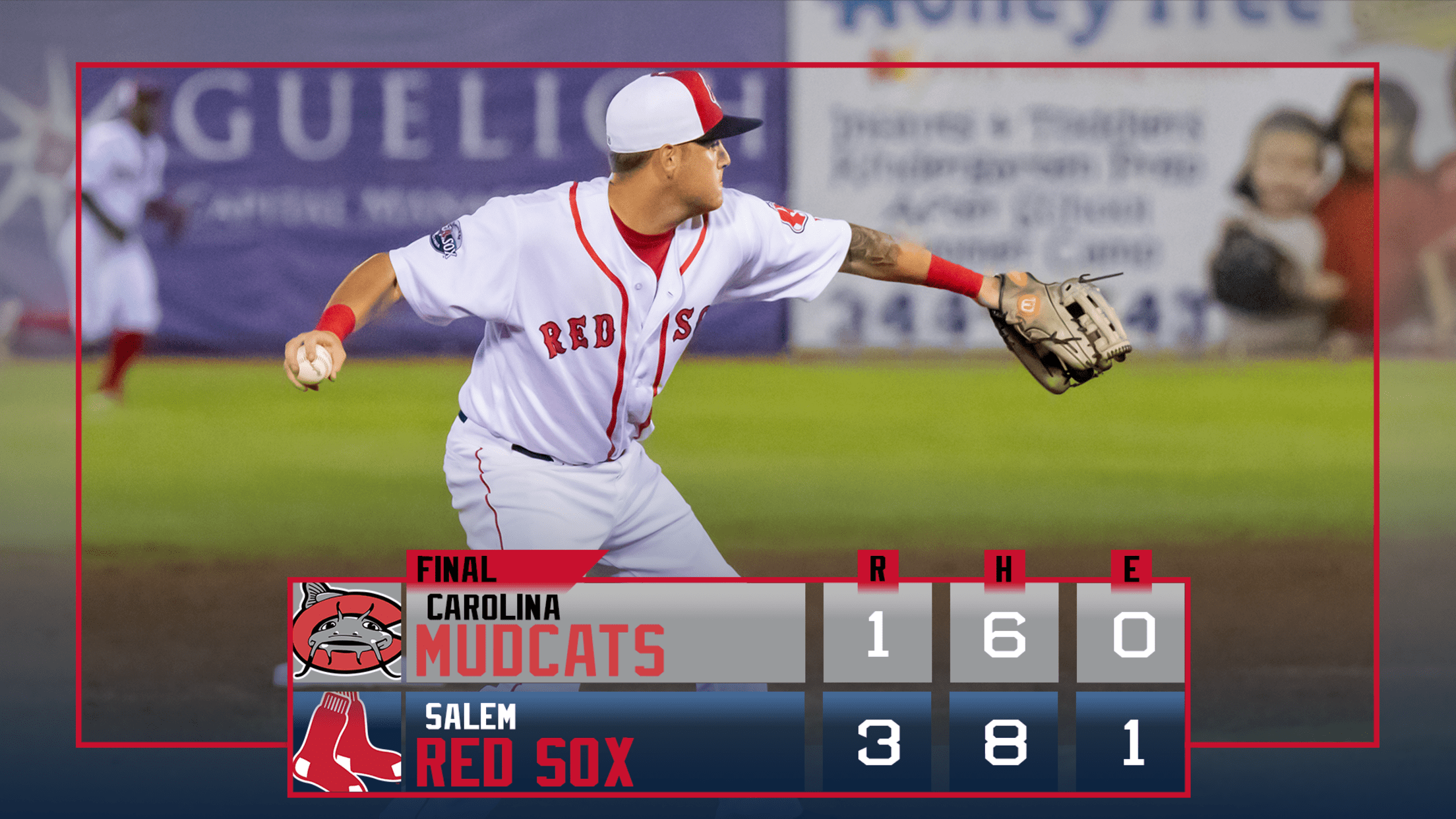 SALEM, Virginia (September 2, 2019) - Triston Casas broke open the stalemate between the Salem Red Sox and Carolina Mudcats with a 437-foot home run to launch Salem to a 3-1 win and series sweep Monday afternoon at Haley Toyota Field.How it Happened * Victor Acosta and Devlin Granberg knocked
Red Sox beat Mudcats 3-1 to secure postseason
Salem wins second half North Division Championship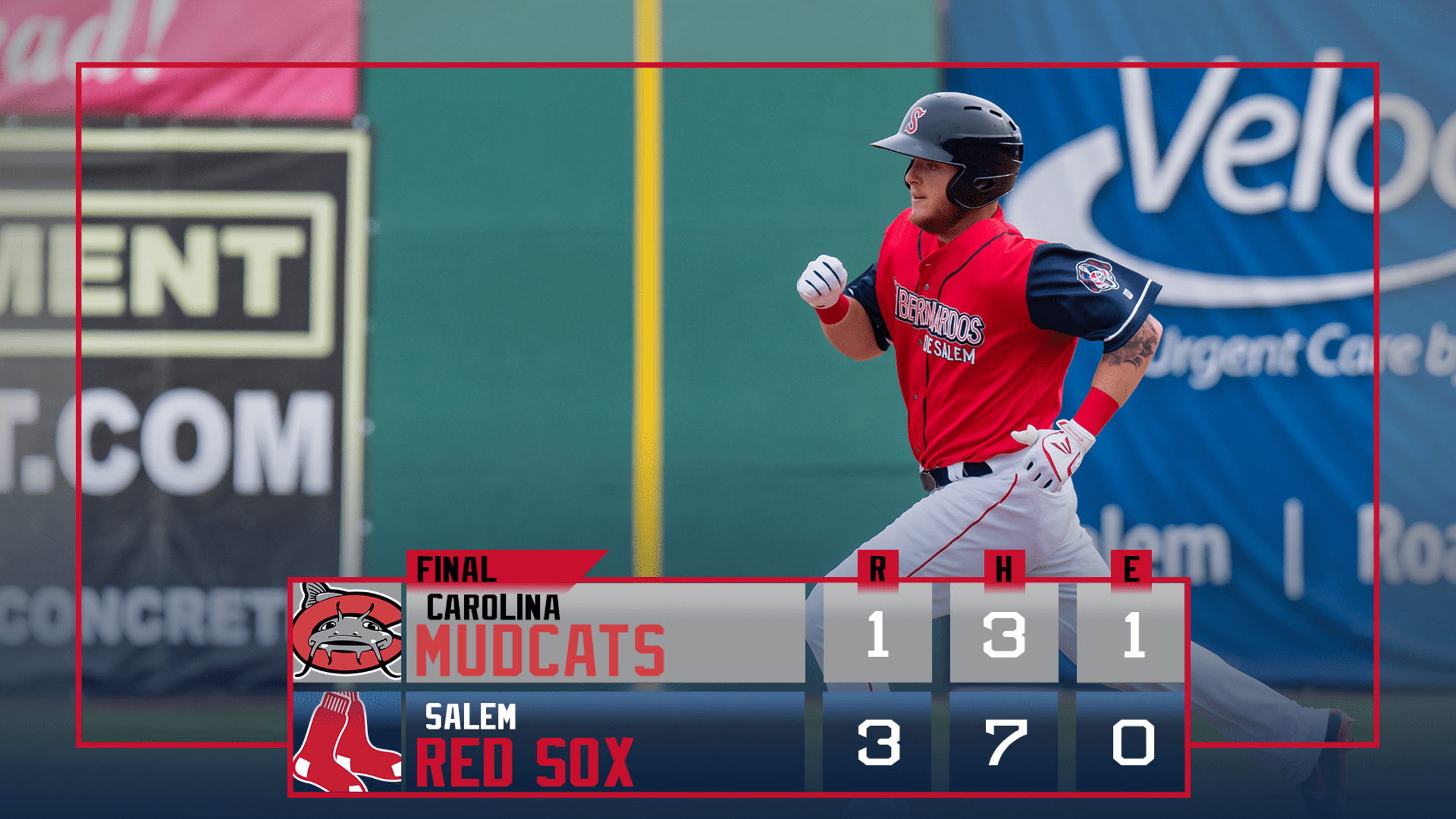 SALEM, Virginia (September 1, 2019) - The Salem Red Sox downed the Carolina Mudcats 3-1 Sunday afternoon at Haley Toyota Field to clinch the 2019 second-half North Division championship and punch their ticket to the Carolina League postseason.How it Happened * Garrett Benge led-off the tilt with a single, Devlin
Williams walks-off Red Sox 3-2 over Mudcats
Thompson, Politi strikeout 11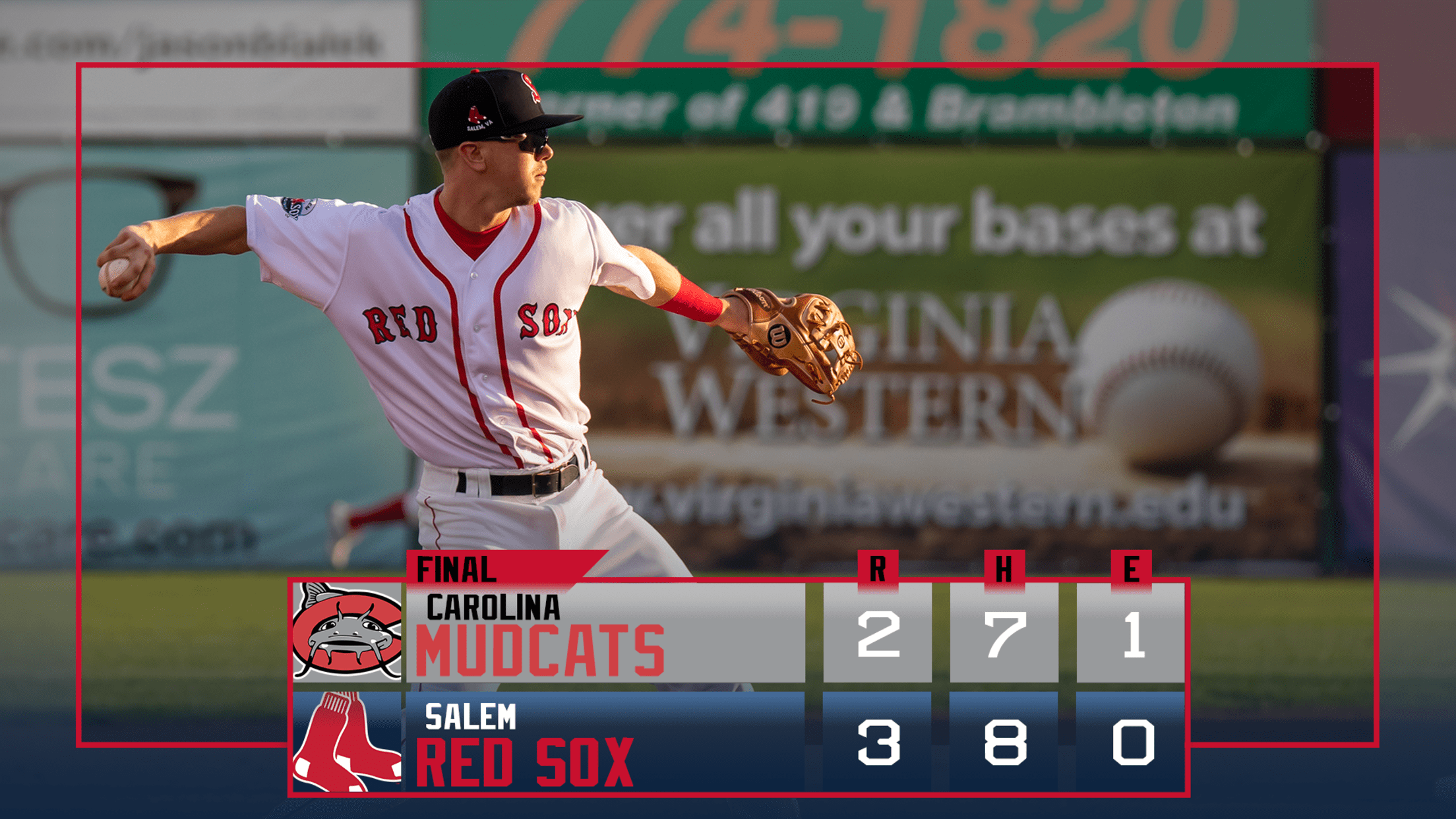 SALEM, Virginia (August 30, 2019) - Dylan Thompson held the Carolina Mudcats scoreless before Grant Williams took advantage and walked the Red Sox off, 3-2 Friday night at Haley Toyota Field.How it Happened * Pat McInerny pushed Carolina to an early 2-0 lead with a home run in the first
Fitzgerald blast edges Dash 1-0
Sox arms deliver second shut-out of the series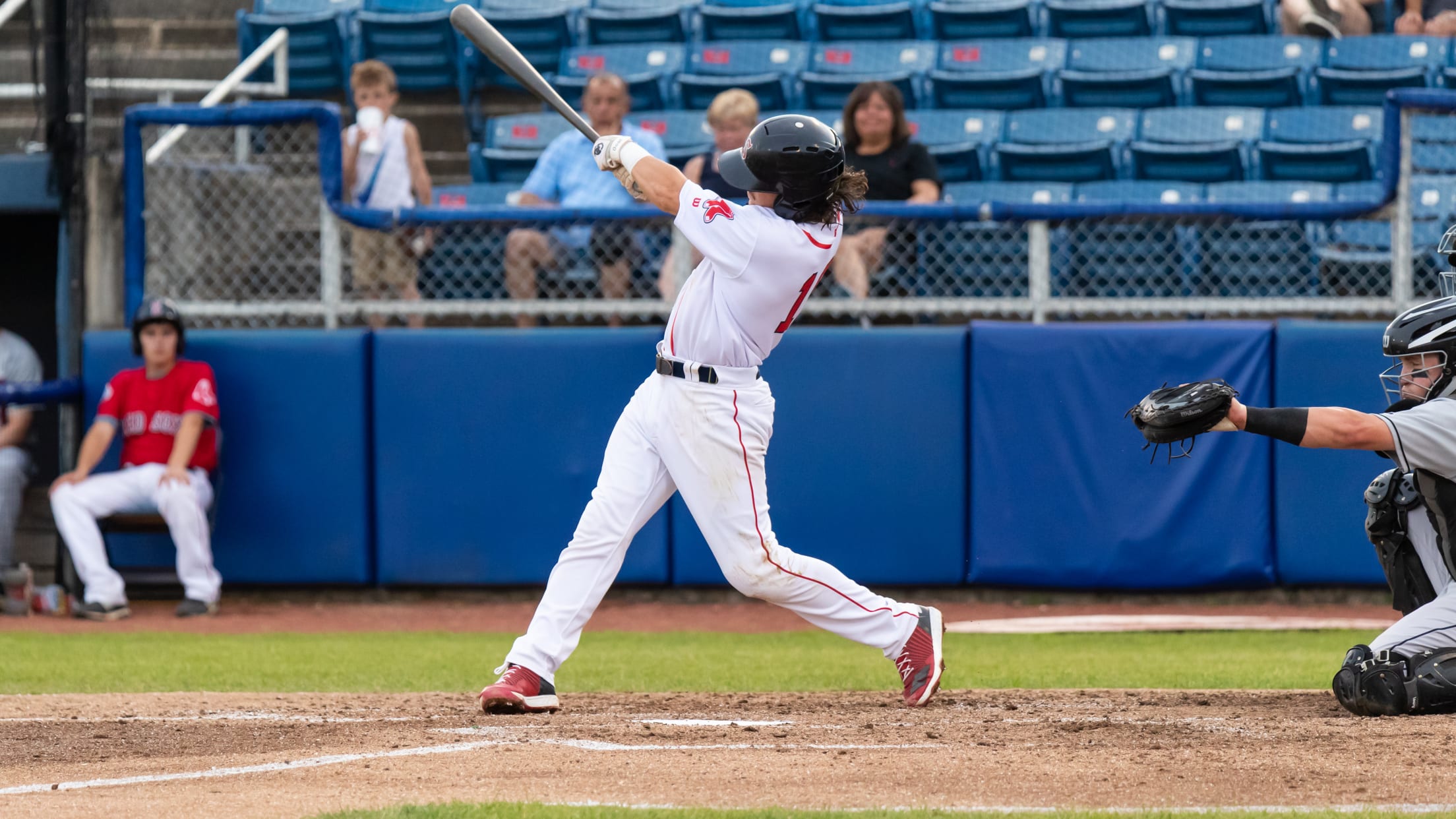 WINSTON-SALEM, Virginia (August 29, 2019) - Ryan Fitzgerald delivered a home run and 1-0 win as the Salem Red Sox three-hit the Winston-Salem Dash Thursday night at BB&T Ballpark.How it Happened * Ryan Fitzgerald knocked a lead-off home run in the third inning for the Sox' 1-0 advantage.* Enmanuel DeJesus
Dash stun Red Sox 12-3
Marrero homers in effort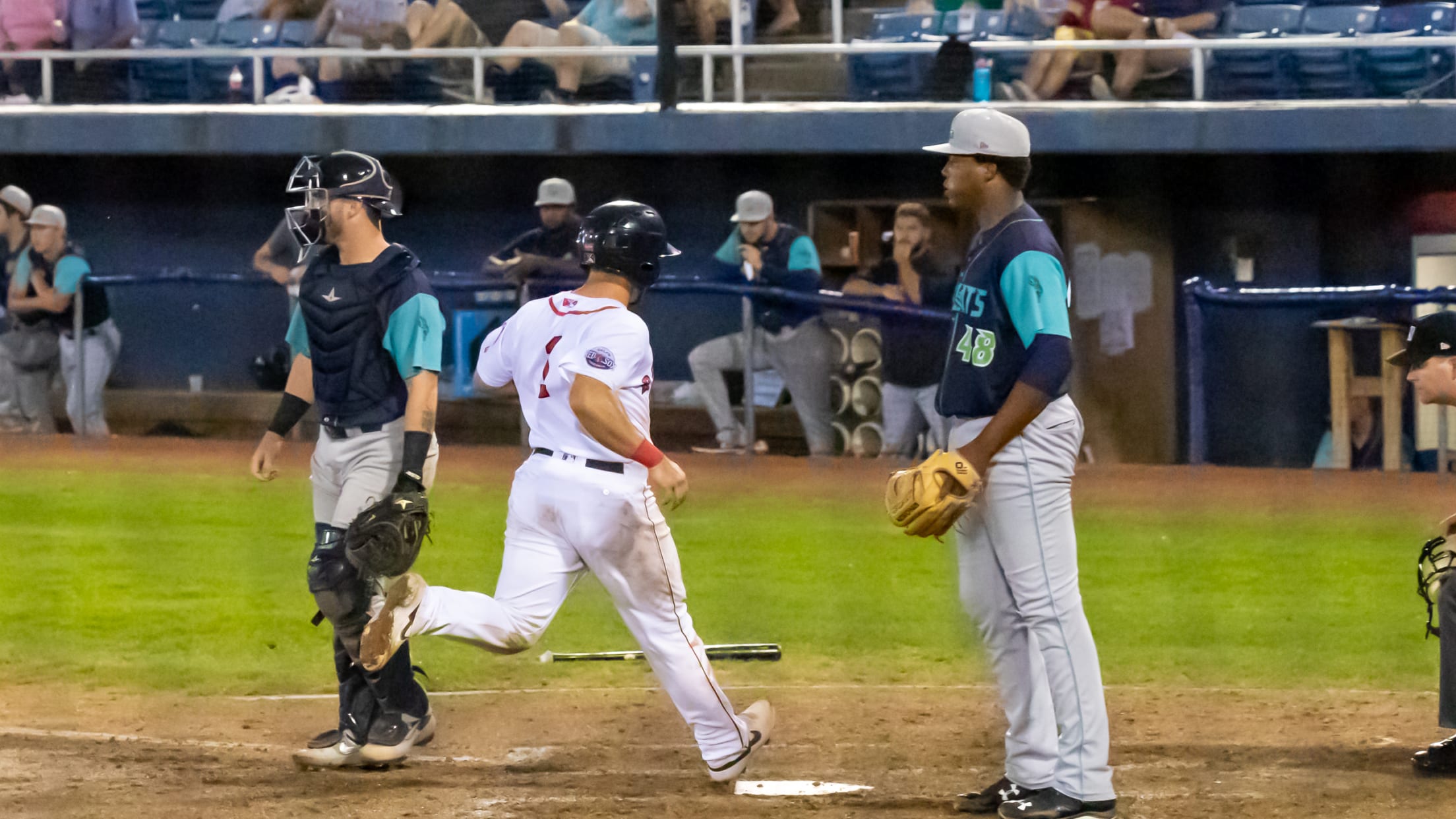 WINSTON-SALEM, Virginia (August 28, 2019) - Elih Marrero delivered his first Carolina League home run Wednesday night at BB&T Ballpark but the Salem Red Sox fell to the Winston-Salem Dash 12-3.How it Happened * The Dash claimed an early 3-0 lead including a home run by Craig Dedelow.* Michael Osinski
Red Sox drop Dash 5-1
Cottam homers, bullpen shines in fifth-straight win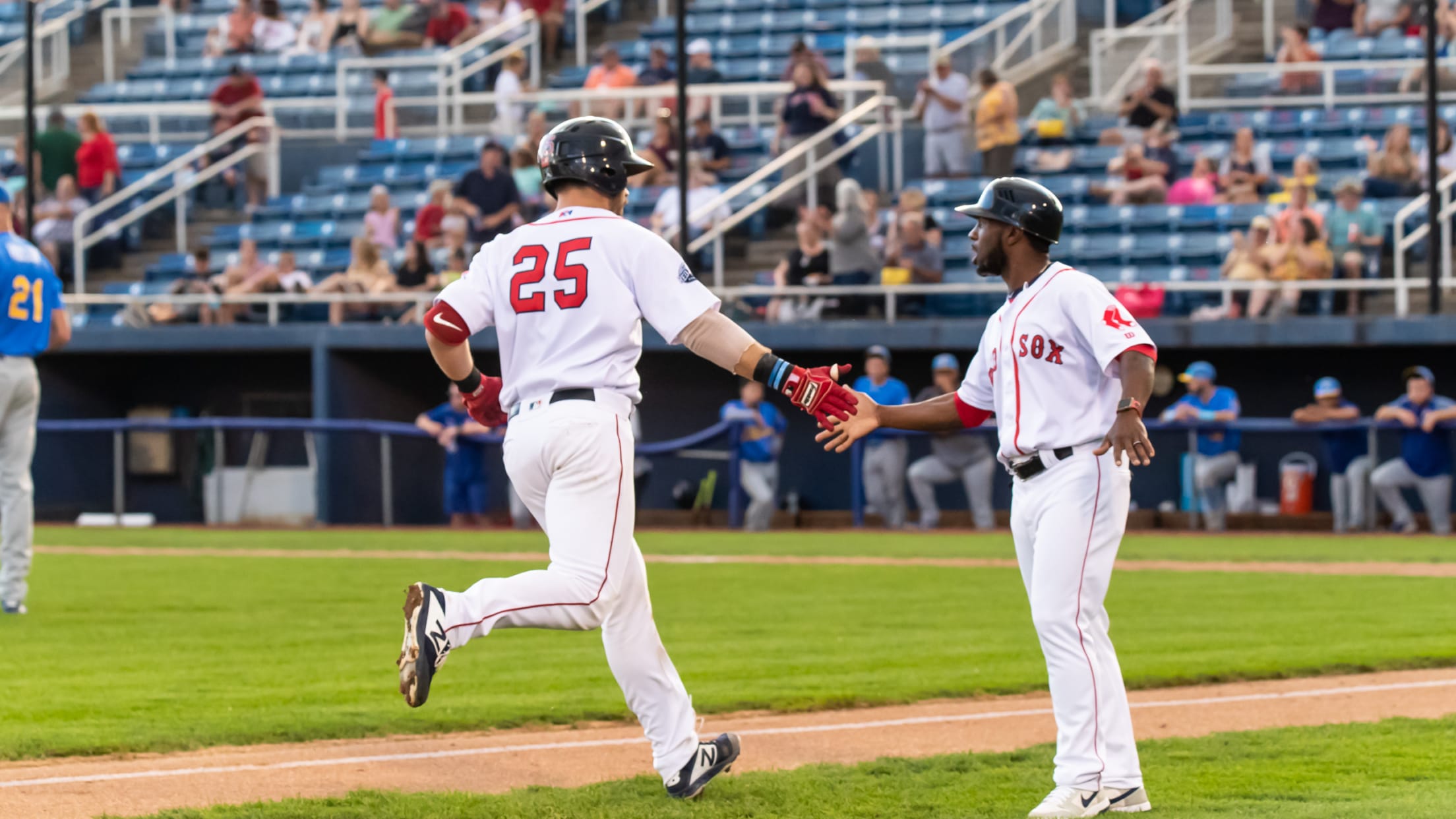 WINSTON-SALEM, Virginia (August 27, 2019) - Kole Cottam homered as the Salem Red Sox bullpen stretched eight-plus innings for a 5-1 win over the Winston-Salem Dash Tuesday at BB&T Ballpark.How it Happened * The Red Sox attacked Jorgan Cavanerio in the first inning. Victor Acosta singled and Devlin Granberg doubled
Sox silence Dash 4-0
Acosta homer backs superb pitching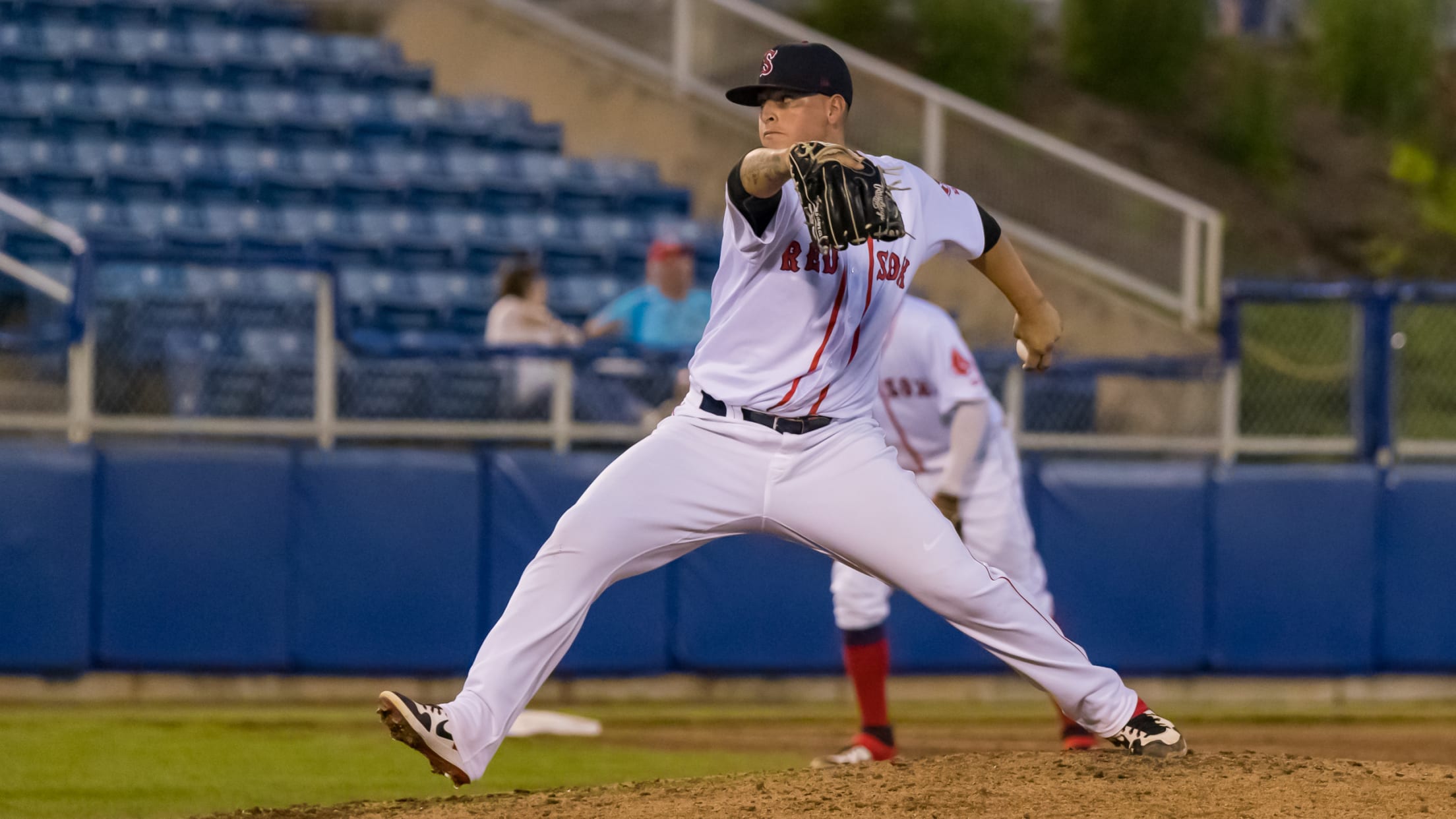 WINSTON-SALEM, North Carolina (August 26, 2019) - Victor Acosta homered to back a two-hit pitching performance as the Salem Red Sox blanked the Winston-Salem Dash 4-0 Monday night at BB&T Ballpark.How it Happened * Keith Curcio singled in the fourth inning before Victor Acosta broke the contest open with a
Andrew "AJ" Politi named Carolina League Pitcher of the Week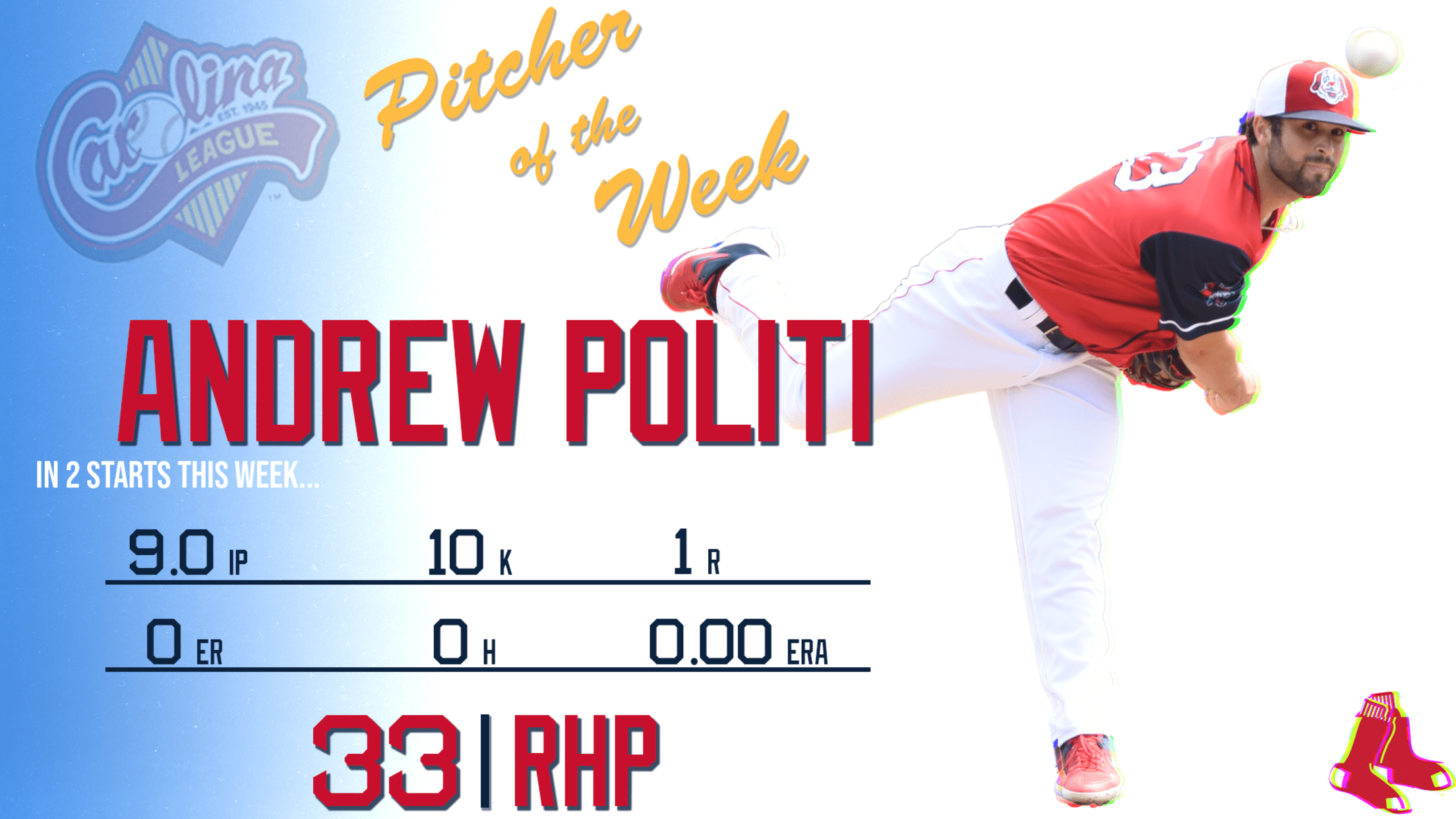 SALEM, Virginia (August 26, 2019) - The Carolina League has announced the Players of the Week for August 18th-24th. Right handed pitcher Andrew "AJ" Politi left no doubt for the Pitcher of the Week title after two no-hit starts.Politi has stepped into a starting role mid-season for Corey Wimberly's club after