Bees Unveil New Abejas de Salt Lake Logos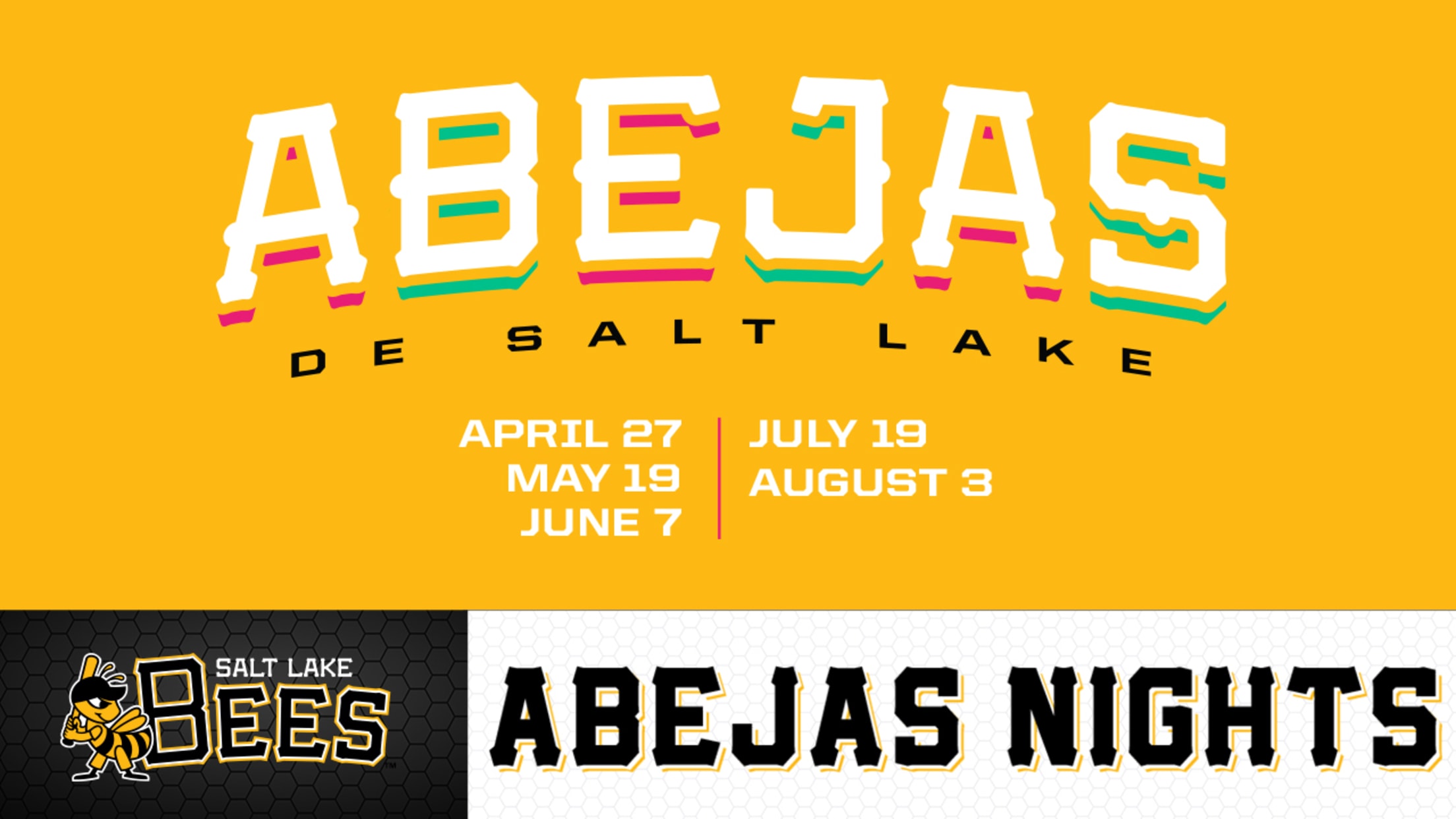 SALT LAKE CITY (March 18, 2019) - The Salt Lake Bees announced their new 'Las Abejas de Salt Lake' (pronounced ah-VAY-haas) uniform and logo today. The new logo and uniforms which feature a beehive in a stylized 'A' will be worn as part of Minor League Baseball's Copa de la
SALT LAKE CITY (March 18, 2019) - The Salt Lake Bees announced their new 'Las Abejas de Salt Lake' (pronounced ah-VAY-haas) uniform and logo today. The new logo and uniforms which feature a beehive in a stylized 'A' will be worn as part of Minor League Baseball's Copa de la Diversión program.
The Bees will play as the Las Abejas (the Spanish translation of 'Bees') for five games during the 2019 season debuting on Saturday, April 27 against the Albuquerque Isotopes. Additional games will take place on May 19, June 7, July 19 and Aug. 3. Last year the Bees had 19 players that hailed from Spanish-speaking countries including Cuba, Dominican Republic, Mexico, Venezuela and Panama.
Now unveiling our 2019 Abejas de Salt Lake logo!

Whether you were born and raised in the Beehive State or not, we're all part of the same hive. #MiLBesDivertido pic.twitter.com/qUfwHXzmFN

— Salt Lake Bees (@SaltLakeBees) March 18, 2019
Now in its second year, MiLB's Copa de la Diversión is a season-long event series designed to embrace the culture and values that resonate most with participating teams' local U.S. Hispanic/Latinx communities. Las Abejas were one of 33 Minor League teams to participate in the inaugural year and one of 72 to join this season. Copa de la Diversión was recently named as a finalist for Sports Breakthrough of the Year by Sports Business Journal.
As part of the uniform unveil the Bees hosted a blood drive at the ballpark. The blood drive brought in 61 people giving 36 units of blood that will be used to by local hospitals like Primary Children's Hospital and Huntsman Cancer Hospital.
The Salt Lake Bees season starts on Thursday, April 4 in Albuquerque with the first home game of the season coming on Tuesday, April 9 at Smith's Ballpark. Single game tickets are now on sale at www.slbees.com and at the Smith's Ballpark box office. Box office hours are 8:30-5:30 Monday-Friday with extended hours on home game days.