Detmers Shines In Bees Shutout
The Salt Lake Bees blanked the Las Vegas Aviators 6-0 in front of a sold-out crowd of 11,131 at Smith's Ballpark on Saturday Night. Angels top pitching prospect Reid Detmers impressed in his Triple-A debut. Detmers pitched six innings, allowing no runs on three hits while striking out nine. Jose
Bees and Aviators Split Two Games Friday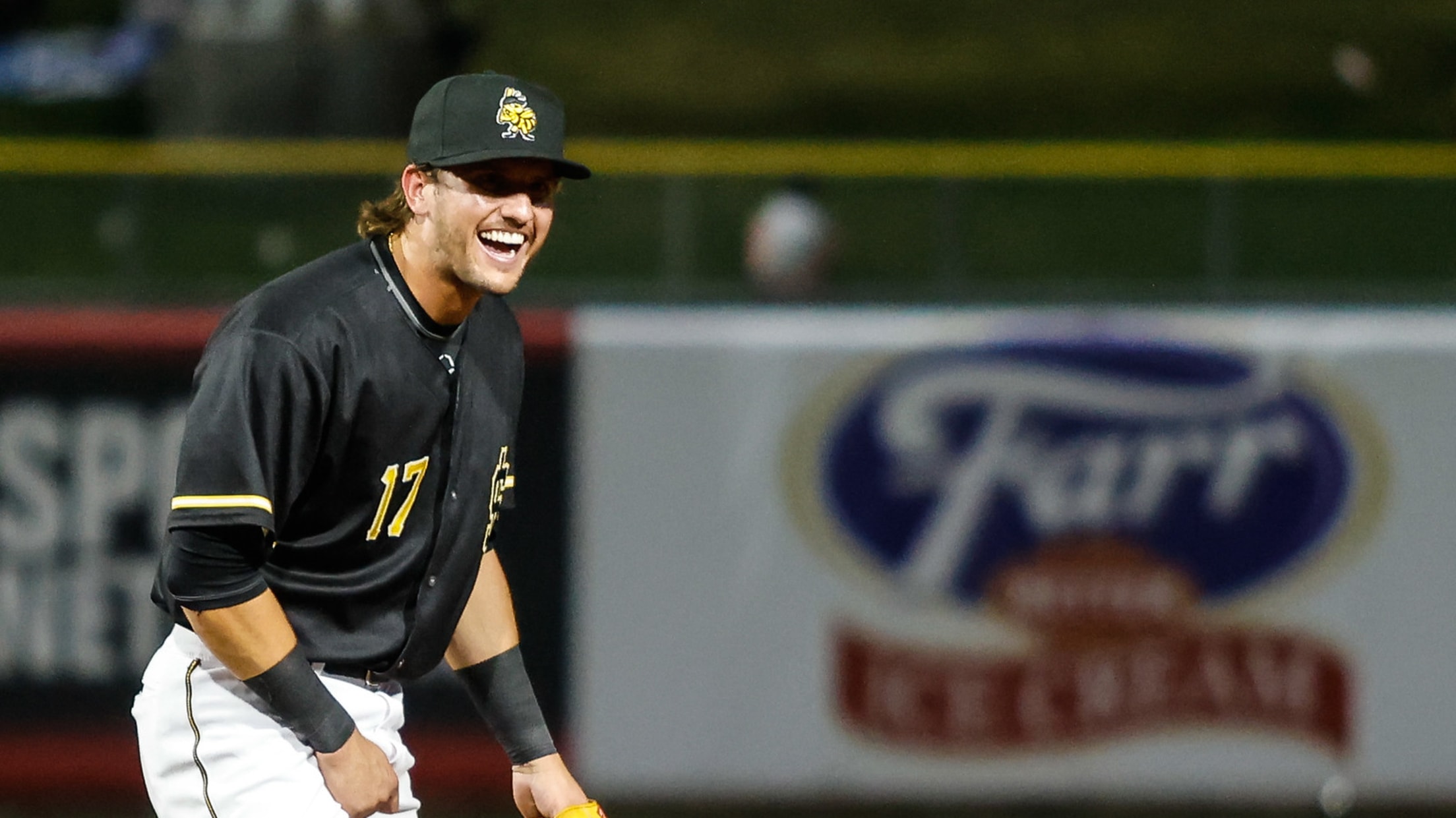 The Salt Lake Bees and Las Vegas Aviators split a pair of games on Friday night at Smith's Ballpark. Salt Lake took game one 12-5 and Las Vegas took game two 10-1. The Bees were down 2-0 in the second inning when the suspended game resumed, but quickly tacked three
Thursday's Bees Game Suspended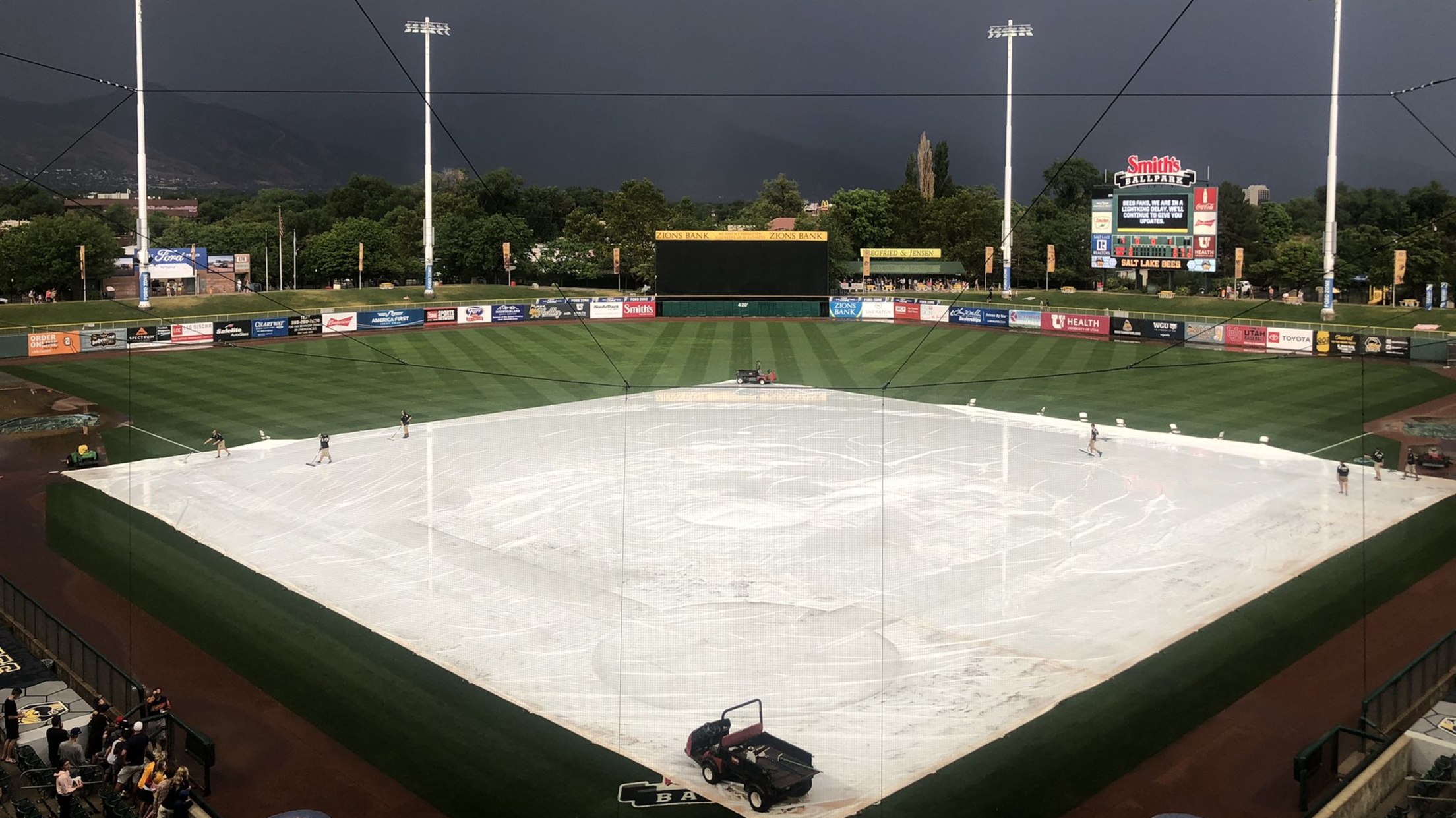 SALT LAKE CITY (July 22, 2021) – Thursday's Salt Lake Bees game has been suspended due to rain. The game was paused in the top of the second inning with one out and Las Vegas leading 2-0. The game will be continued starting at 3:30 p.m. on Friday, July 23
Series Preview: Bees Take on Aviators For Last Home Series Of July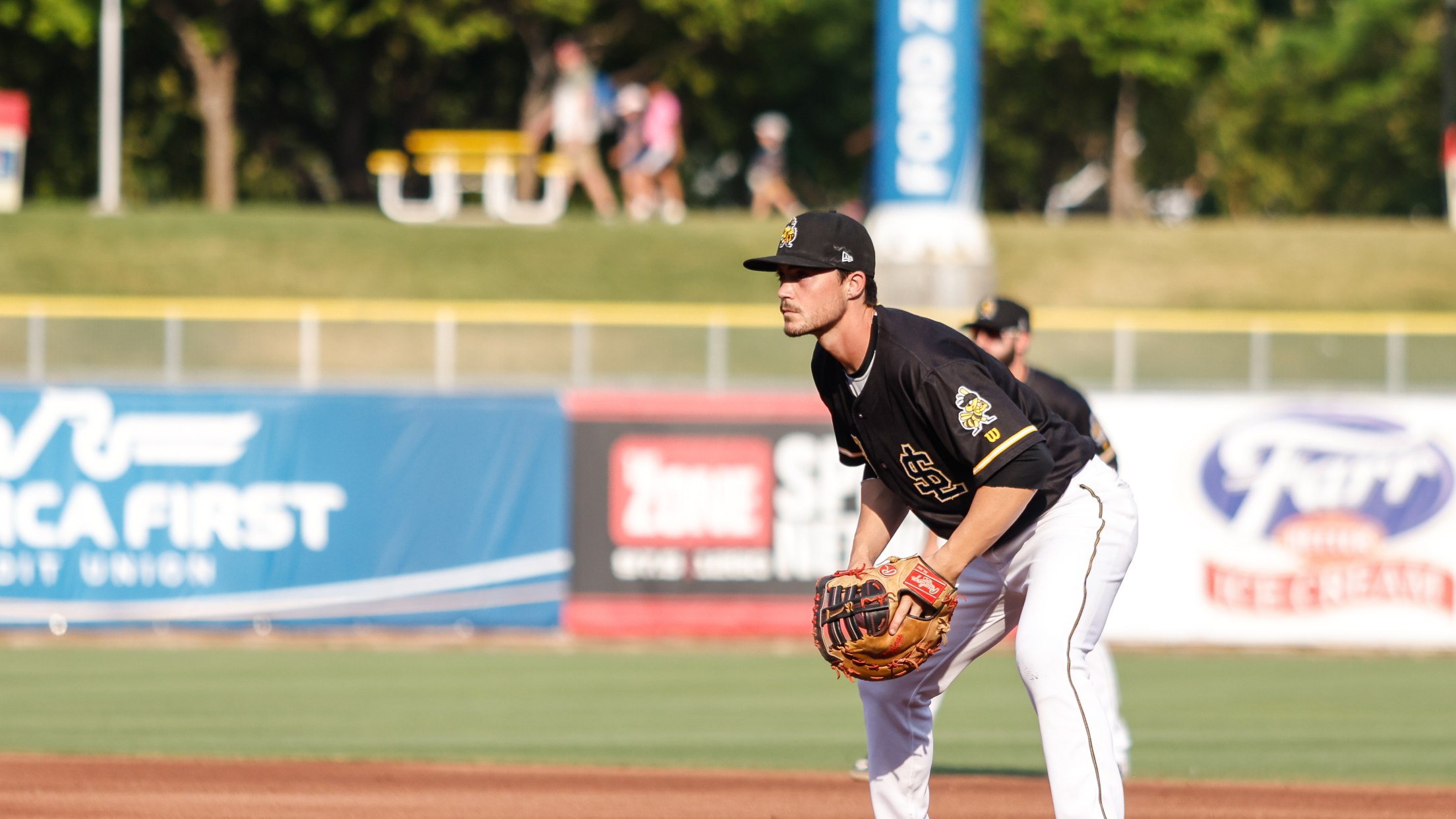 The 32-34 Salt Lake Bees are coming back to Utah to face off against the 34-32 Las Vegas Aviators for a six game series after finishing a road series with the Tacoma Rainiers. The Bees played seven games against Tacoma and started off the series with a double header on
Bees Host Las Vegas in Pioneer Day Weekend Series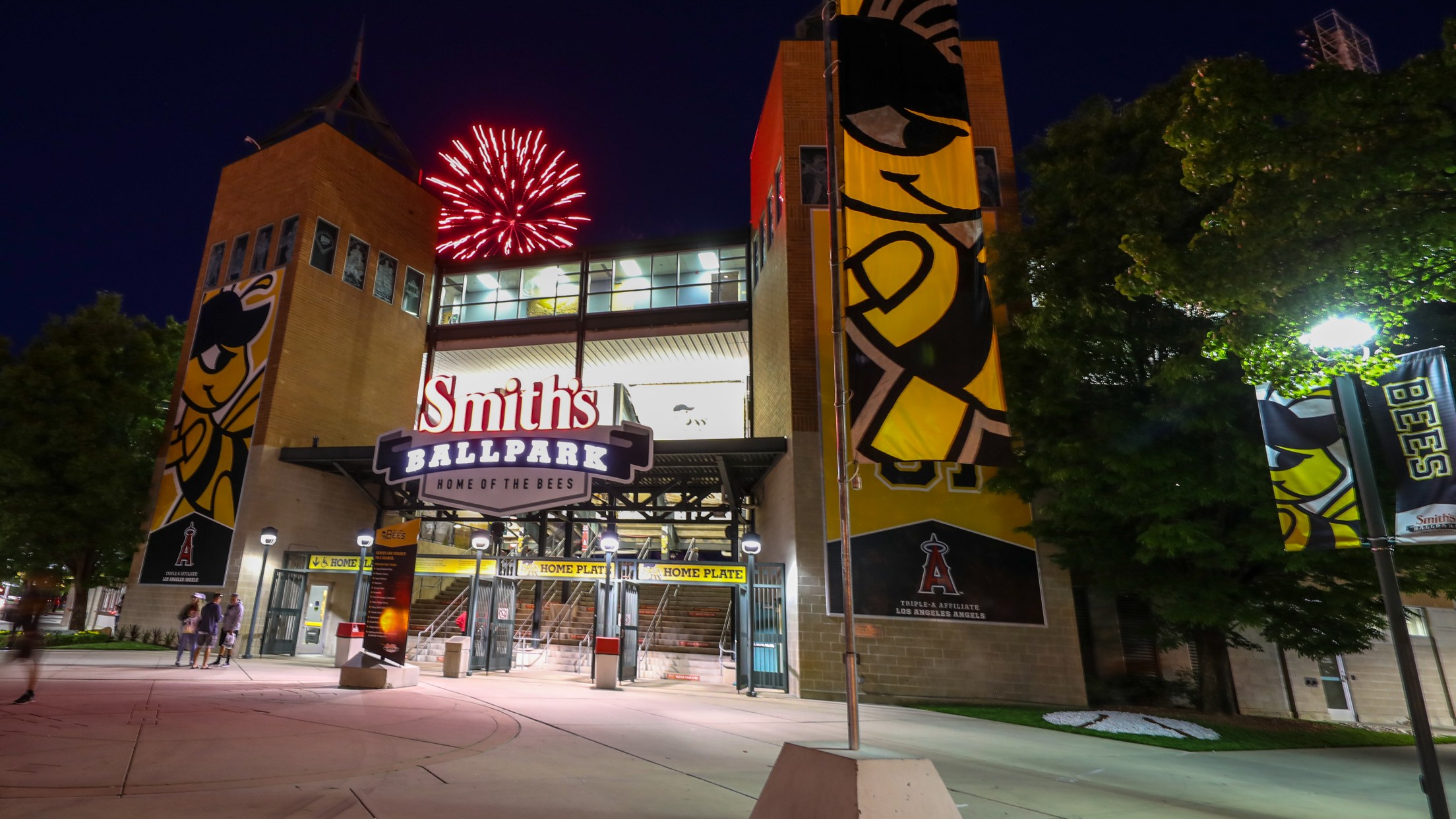 SALT LAKE CITY (July 21, 2021) –The Salt Lake Bees return to Smith's Ballpark on Thursday, July 22 to host a six-game series against the Las Vegas Aviators (Triple-A Oakland A's). Below are game times, activities and community nights happening at Smith's Ballpark during the homestand. Road construction has closed
Bees Add Fireworks and "Final Stretch" to 2021 Schedule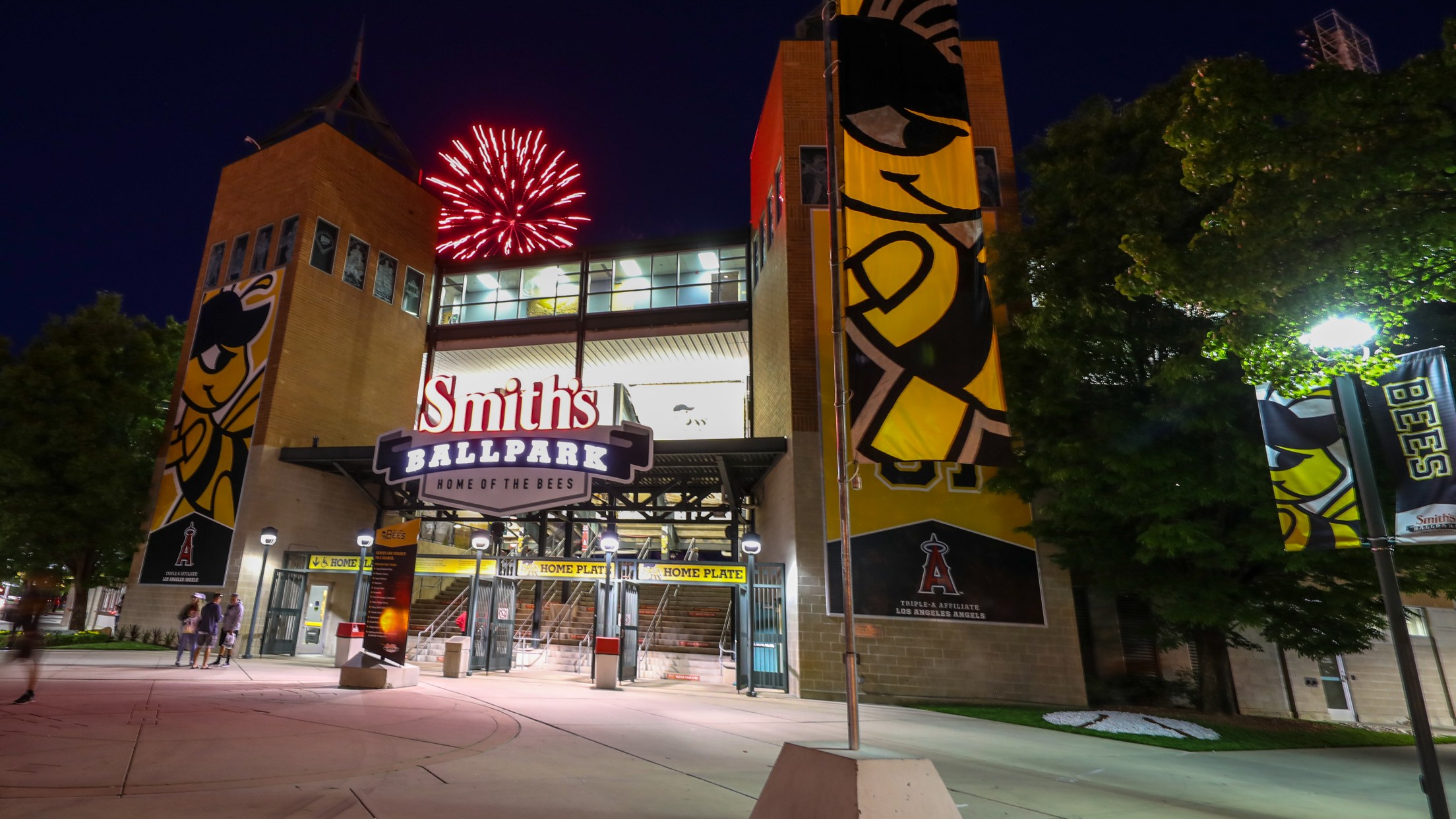 SALT LAKE CITY (July 19, 2021) – The Salt Lake Bees have added 10 games to the end of the 2021 schedule and are also adding postgame fireworks shows for five games this season. Fireworks will now follow games played on July 23, July 24, Aug. 14, Aug. 21 and
Tacoma Takes Series Finale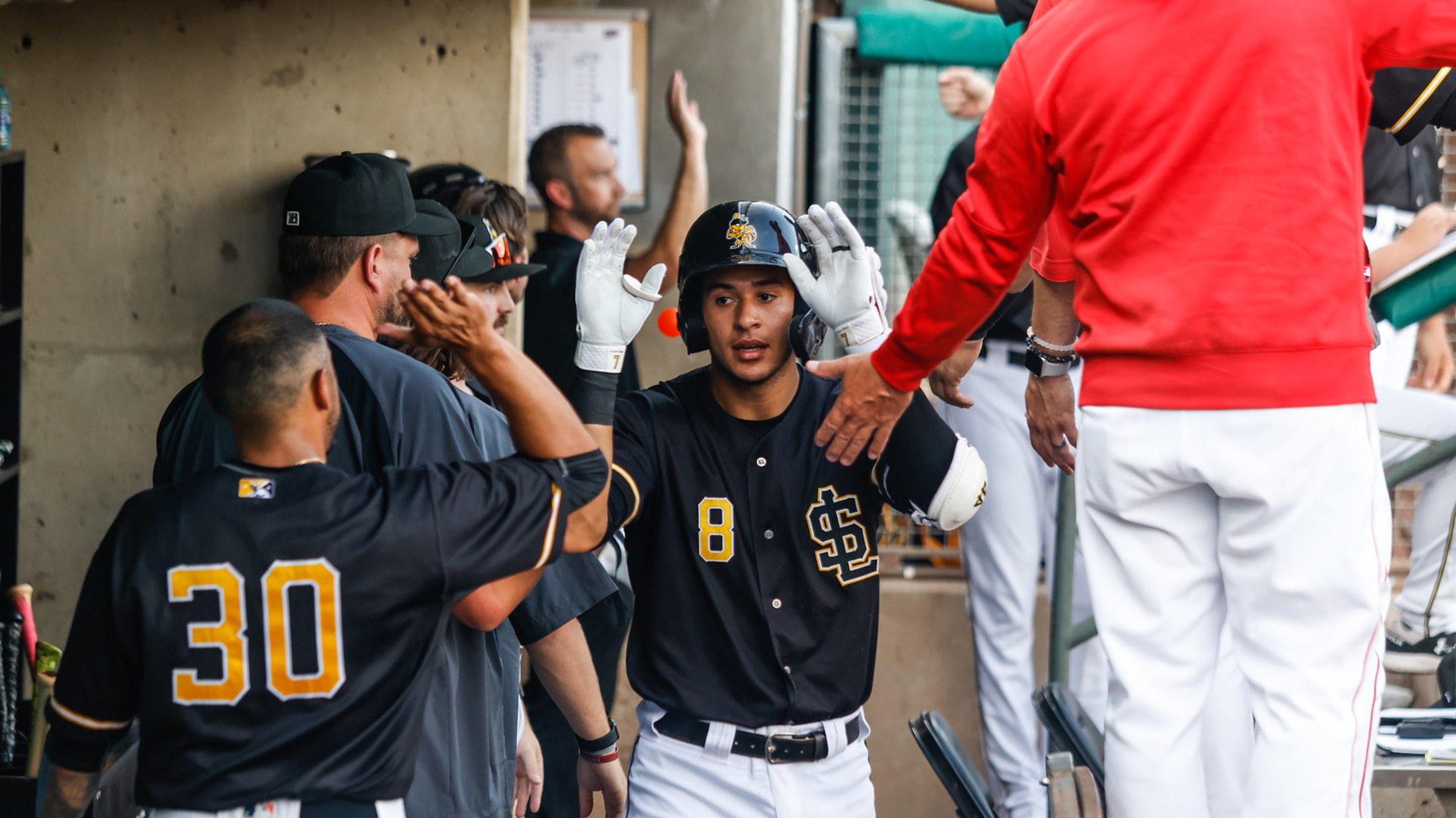 The Tacoma Rainiers downed the Salt Lake Bees 4-1 on Tuesday night. The win gives Tacoma a 4-3 series win. After the Rainiers took a 1-0 lead in the bottom of the first on a home run by Luis Liberato, the Bees tied it up, as Jake Gatewood led off
Upton Homers in First Game of Rehab Assignment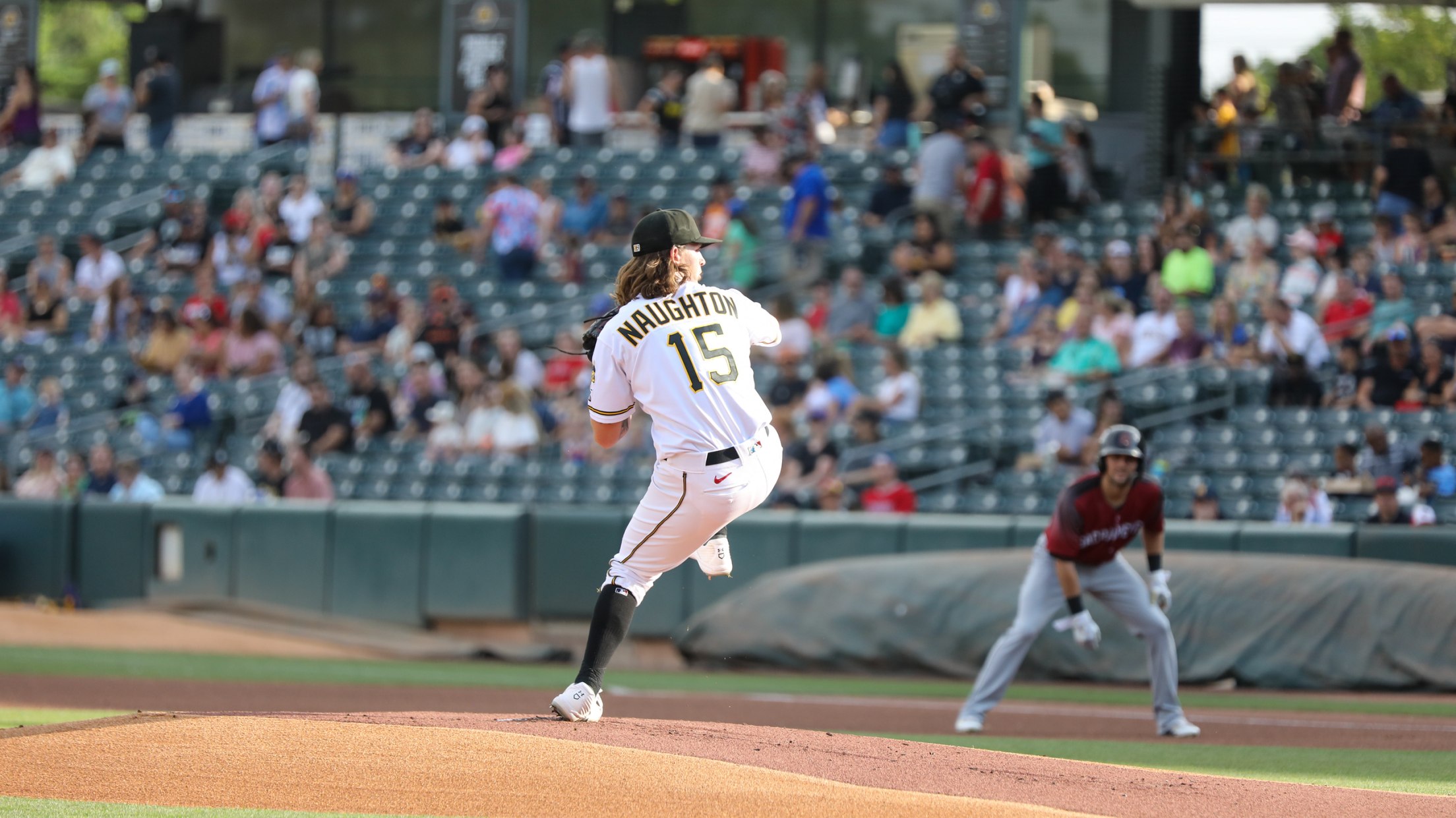 Tacoma used the long ball, as they hit five home runs en route to a 12-2 win over the Salt Lake Bees on Monday night. The Bees took a 1-0 lead in the first inning, as Angels outfielder Justin Upton began his injury rehab assignment by hammering the first pitch
Johnson, Quijada Blank Rainiers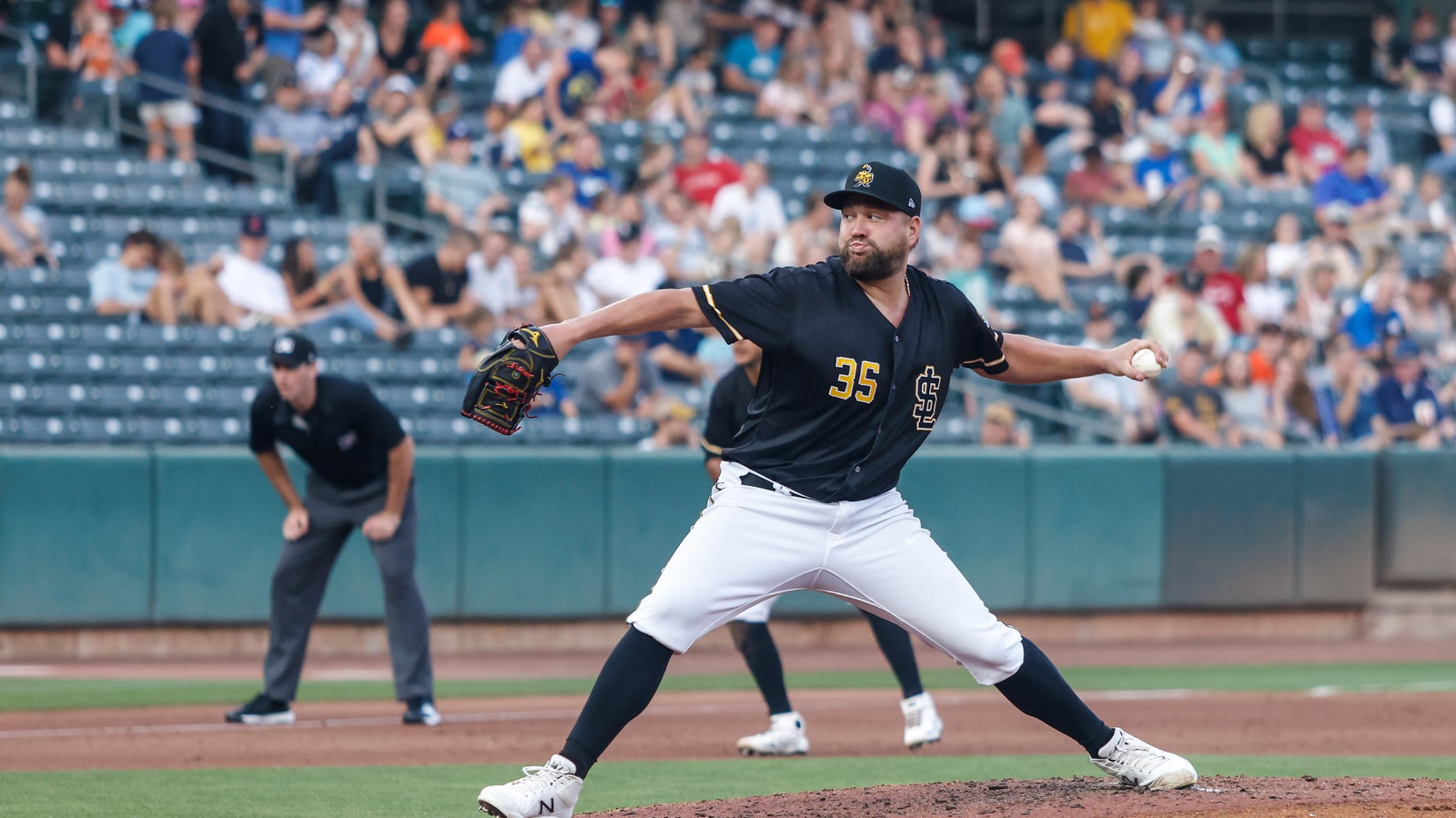 Brian Johnson threw eight scoreless innings to help lead the Salt Lake Bees to a 4-0 win over the Tacoma Rainiers on Sunday afternoon. Johnson allowed just three hits with five strikeouts and one walk, while Jose Quijada tossed a 1-2-3 ninth inning to close out the third shutout of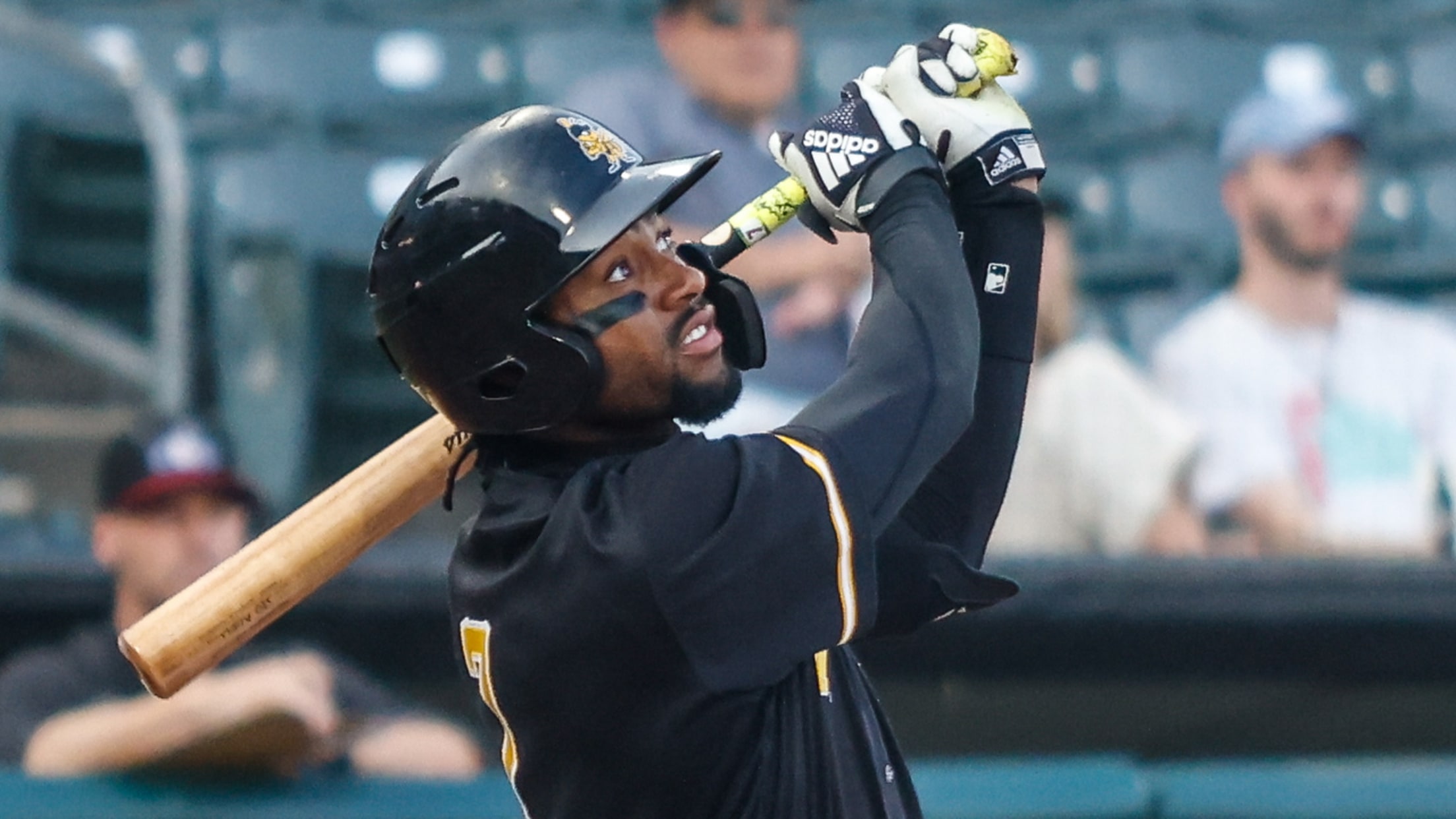 The Salt Lake Bees scored six runs in the fourth inning and followed that up with a season high ten runs in the fifth en route to a 16-4 rout of the Tacoma Rainiers on Saturday night. Tacoma led 2-0 going into the fourth when the Bees took the lead.
Marsh, Lund Homer In Bees Loss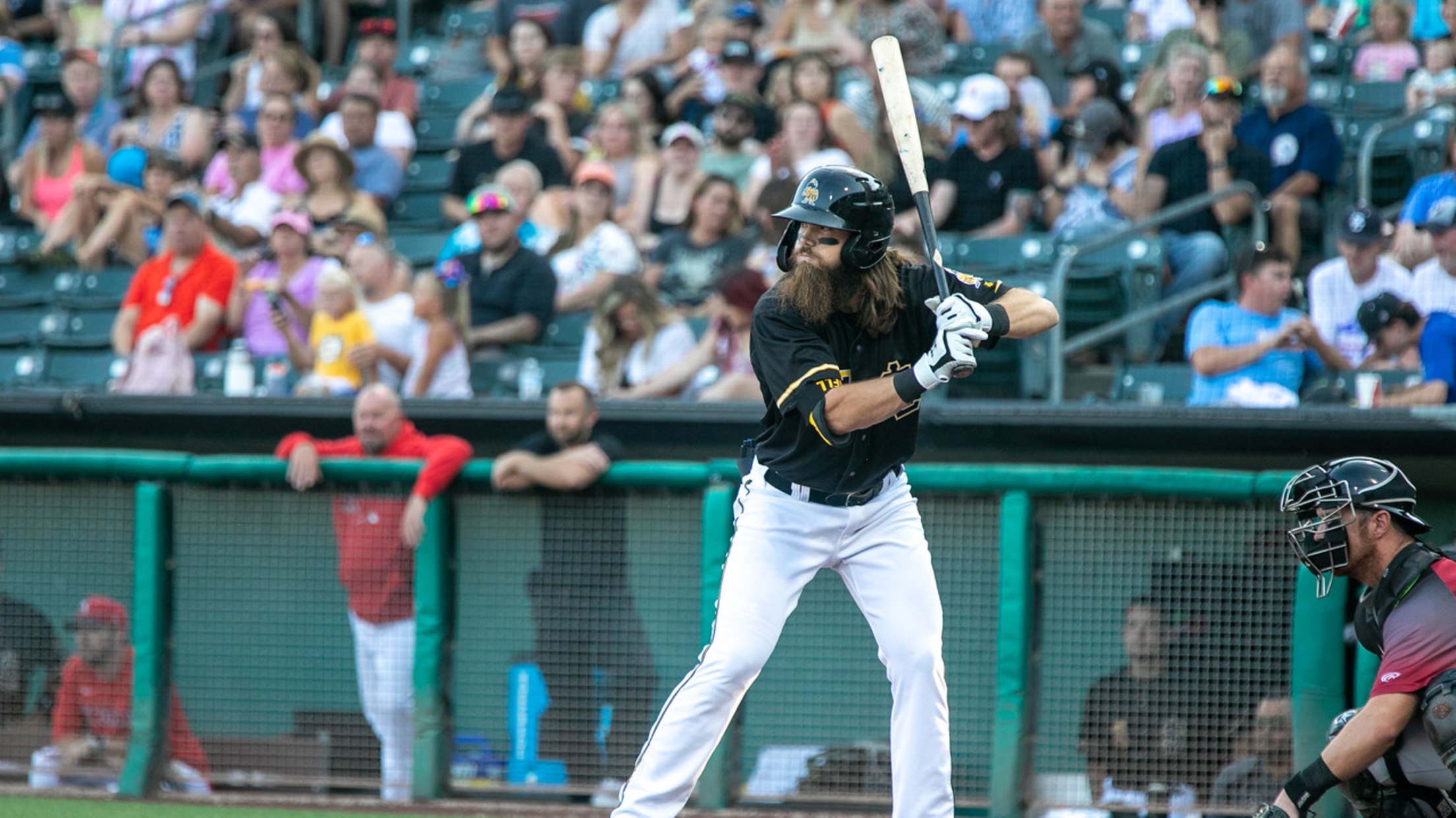 Tacoma scored early and often on Friday night, as the Rainiers rolled to a 10-2 win over the Salt Lake Bees. Tacoma banged out fifteen hits, including three solo homers, one of which came on the first pitch in the bottom of the first by Donovan Walton. The Rainiers had
Salt Lake Splits Twin Bill With Tacoma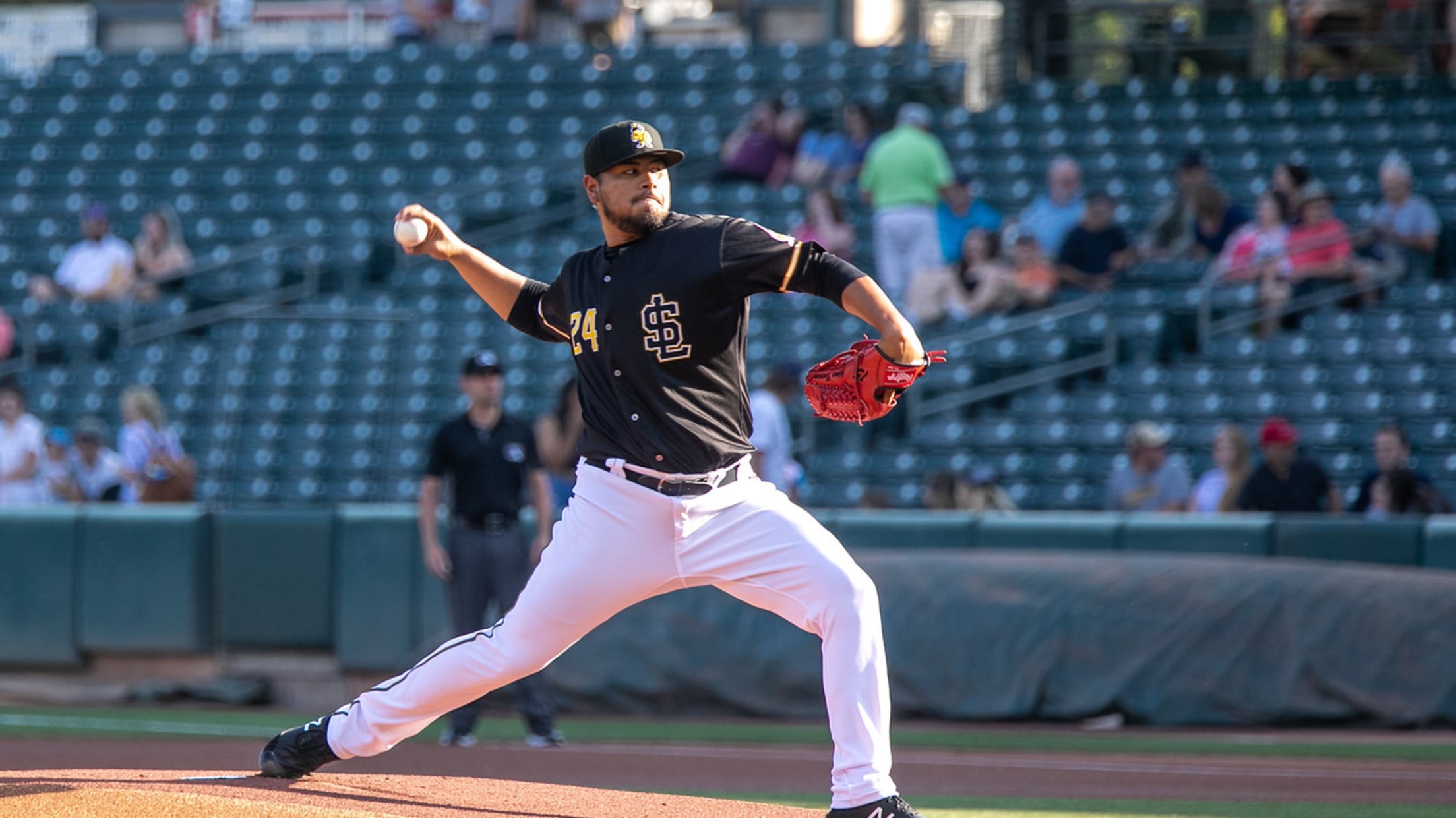 The Salt Lake Bees split a doubleheader in Tacoma on Thursday with the Bees taking the opener 3-2, while the Rainiers claimed the nightcap 3-1. In the opener, Jaime Barria (3-1) went the distance for the Bees, as he allowed just two runs on three hits with three strikeouts and
Bees Come Up Short; Head To Tacoma For Road Series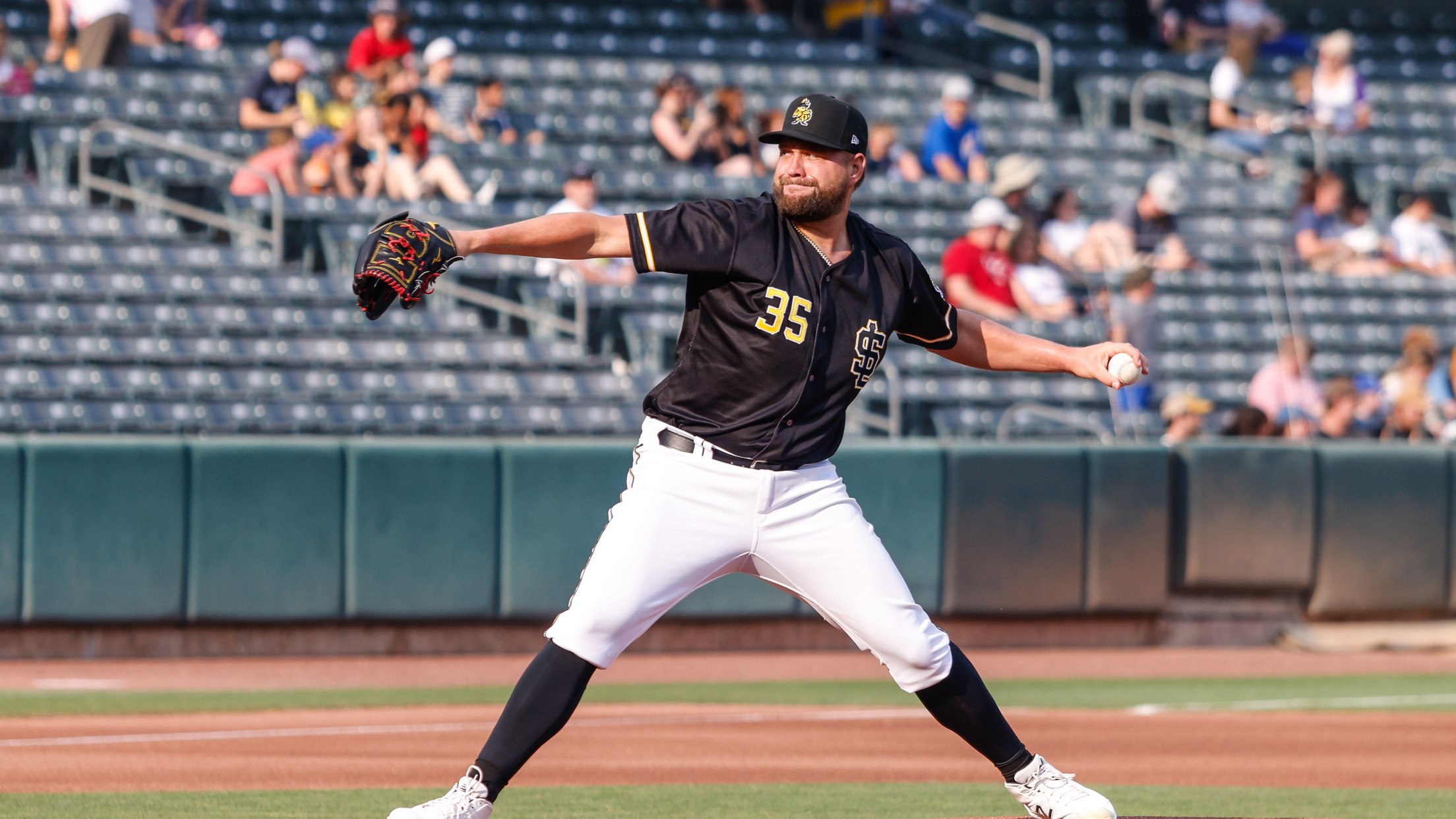 The Sacramento River Cats took a 9-4 decision over the Salt Lake Bees on Tuesday night at Smith's Ballpark. The win gave Sacramento a split of the six-game series with both teams taking three games. Salt Lake struck first, scoring on a Matt Thaiss RBI triple in the first inning
Bees Come Up Short Against River Cats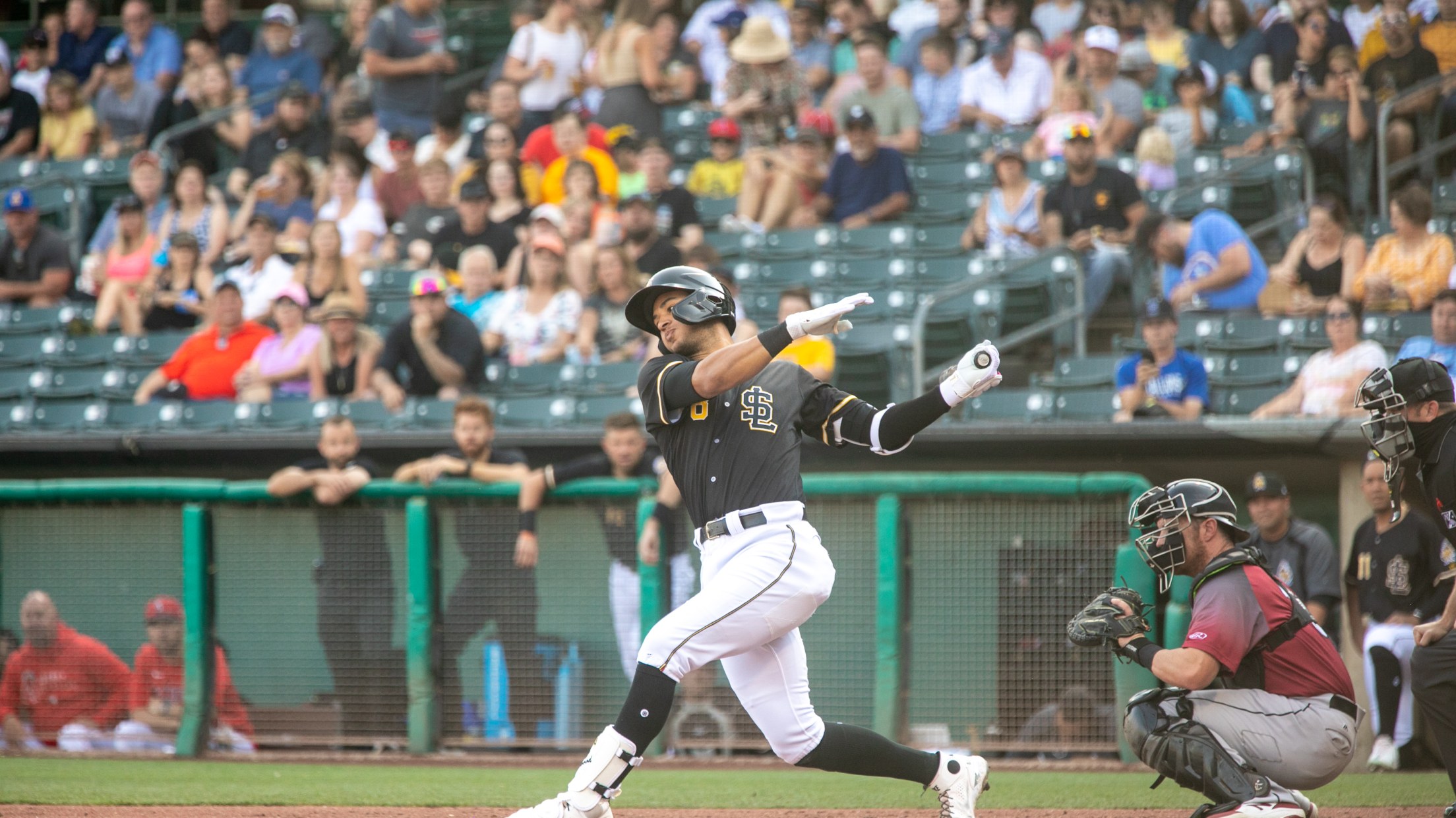 The Salt Lake Bees dropped their second straight contest, falling 7-3 to the Sacramento River Cats in front of 8,190 fans at Smith's Ballpark on Monday night. Sacramento jumped in front with two runs in the first inning before the Bees would close the gap with an RBI single by
Bees Drop Game Three vs. Sacramento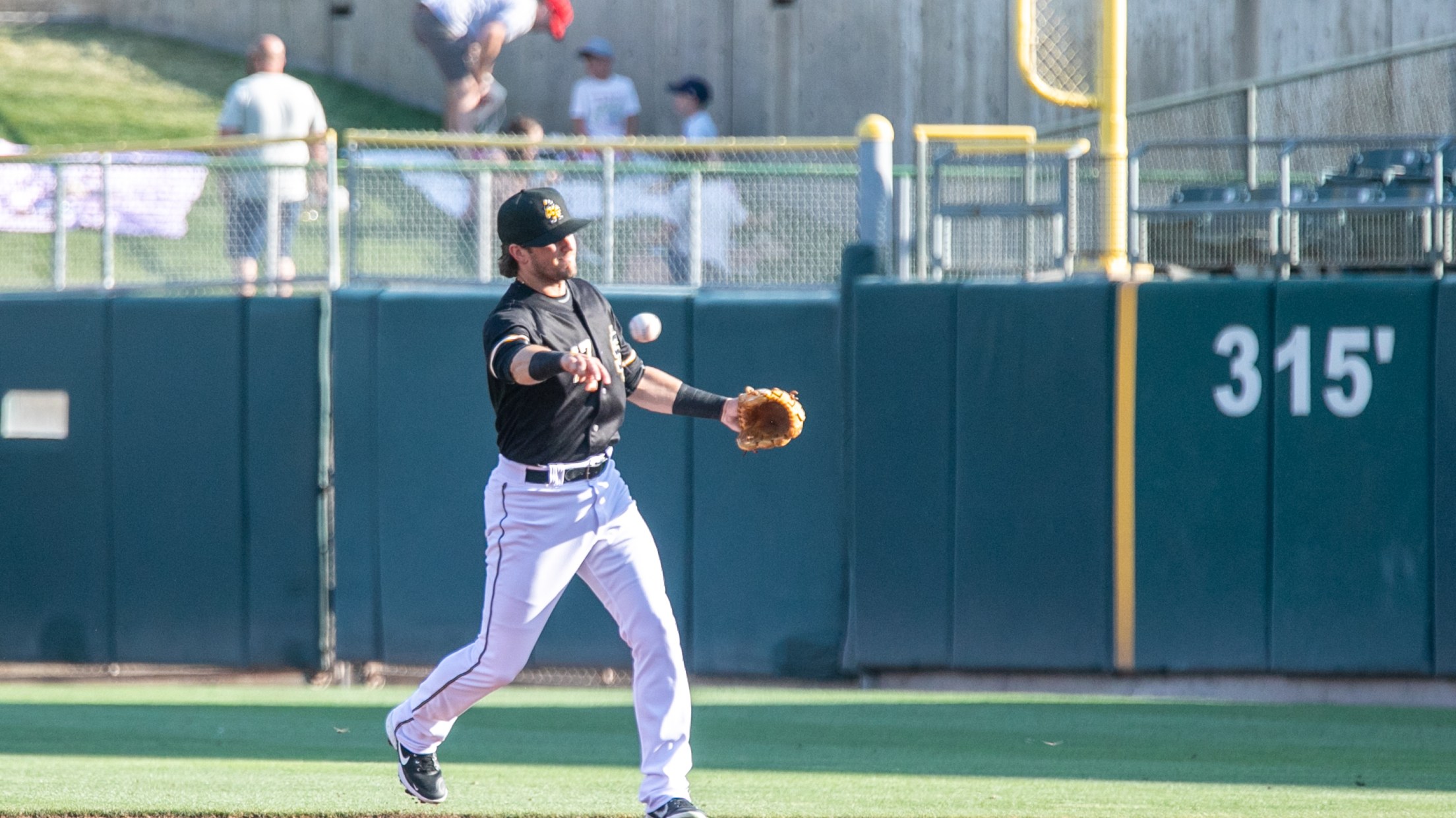 The Salt Lake Bees saw their five-game winning streak snapped as the Sacramento River Cats took a 14-5 decision on Sunday afternoon. Sacramento scored three runs in the first to take an early advantage but broke the game open with a five-run fourth. Thomas Pannone took the loss for the
Bees Beat River Cats For Fifth Straight Win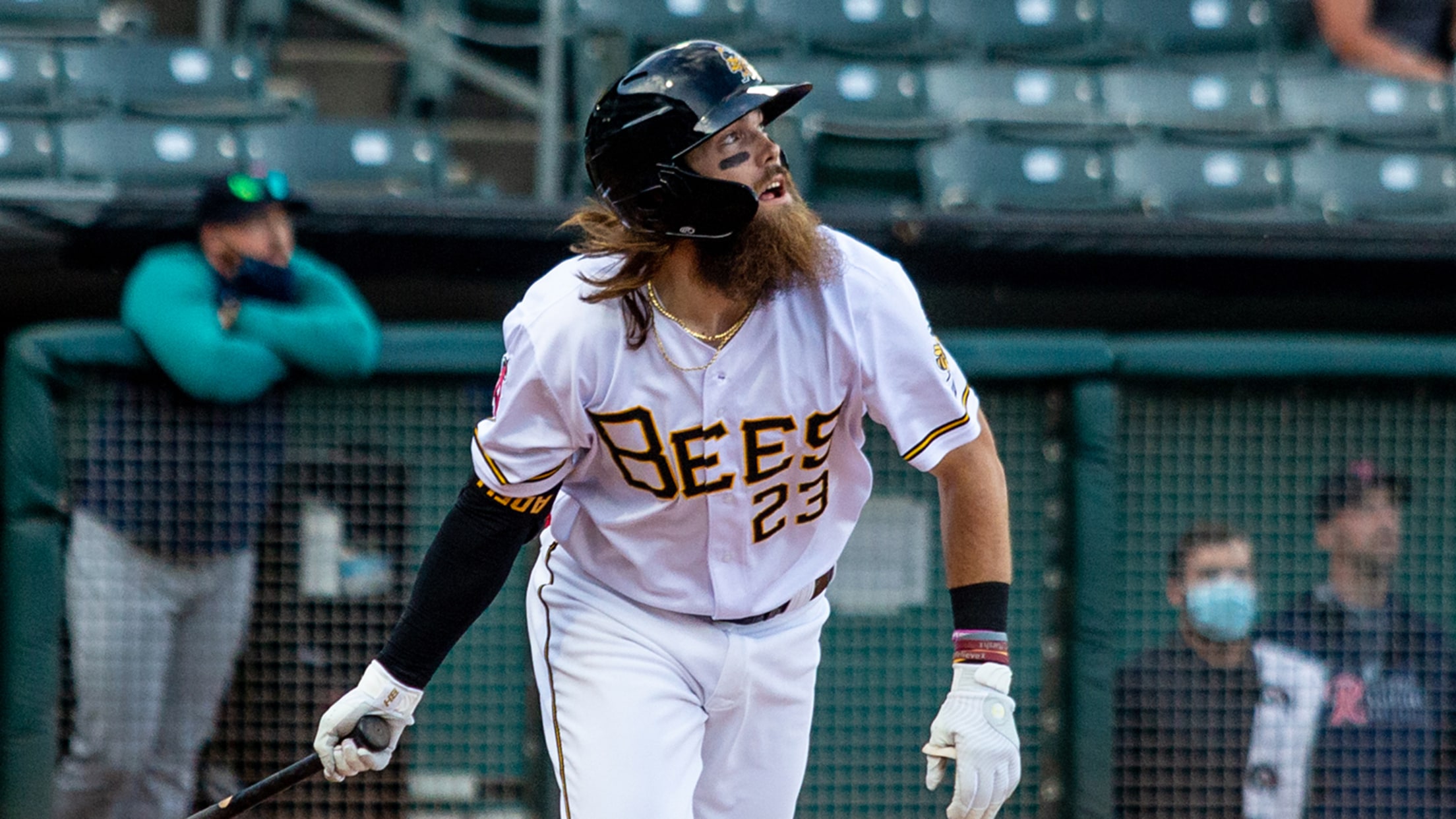 The Salt Lake Bees won their fifth game in a row with a 4-2 victory over the Sacramento River Cats on Saturday night at Smith's Ballpark. Dillon Peters turned in a strong start for the Bees pitching staff. Peters gave up one run on three hits while striking out three.
Bees Take Down Sacramento for Second Win of The Series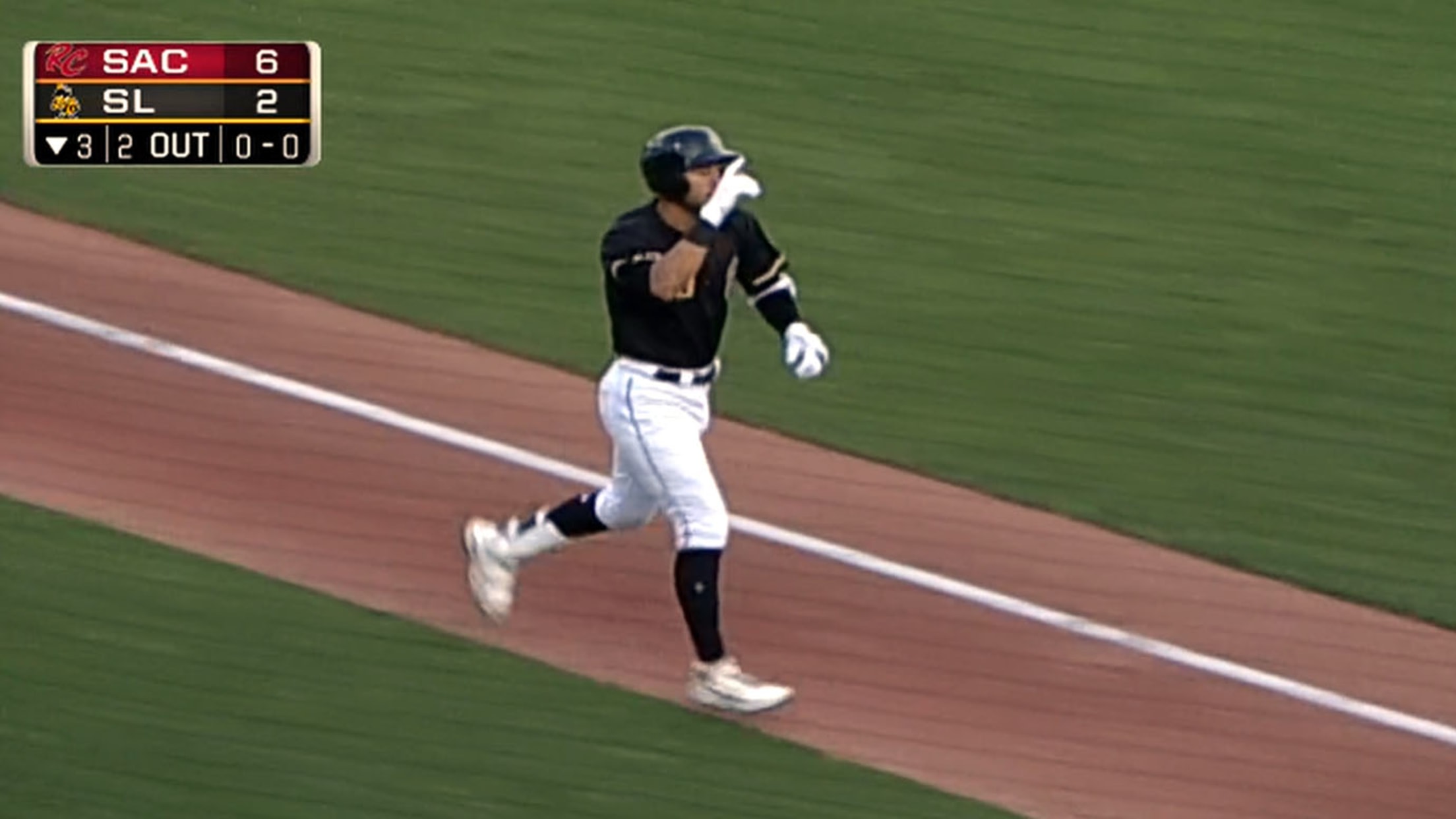 The Salt Lake Bees out slugged the Sacramento River Cats 10-7 on Friday night at Smith's Ballpark to take home their fourth straight victory. Brandon Marsh got the scoring started for the Bees early with a leadoff home run in the first inning in his first game back after missing
Bees Rally In Ninth For Walk-Off Win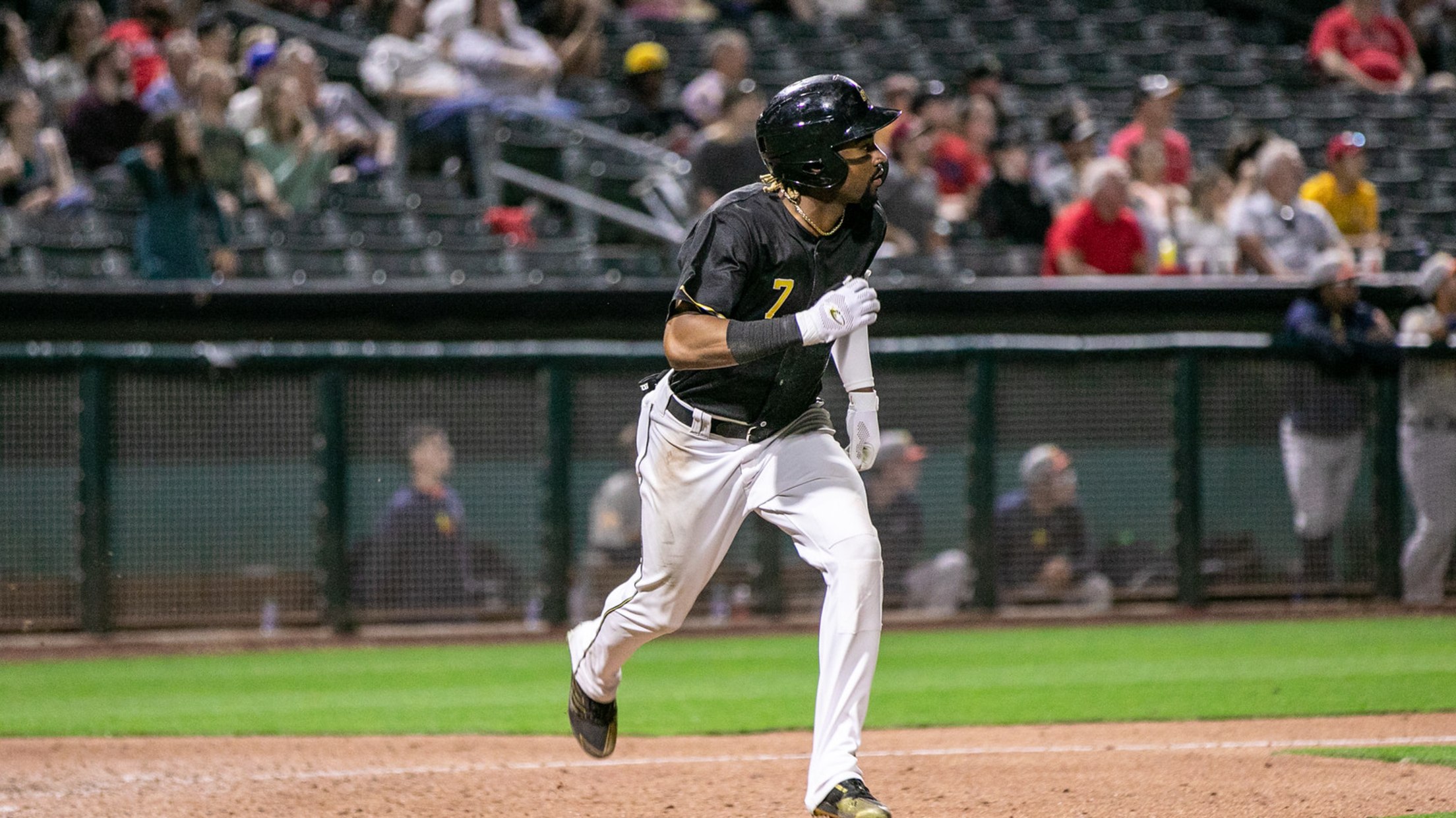 The Salt Lake Bees trailed by as many as six before coming back for a 10-9 walk-off victory against the Sacramento River Cats on Thursday night at Smith's Ballpark. Jake Gatewood and Jo Adell keyed the Salt Lake rally with a pair of two-run homers. Gatewood moved to fourth place
Series Preview: Bees Back Home Against River Cats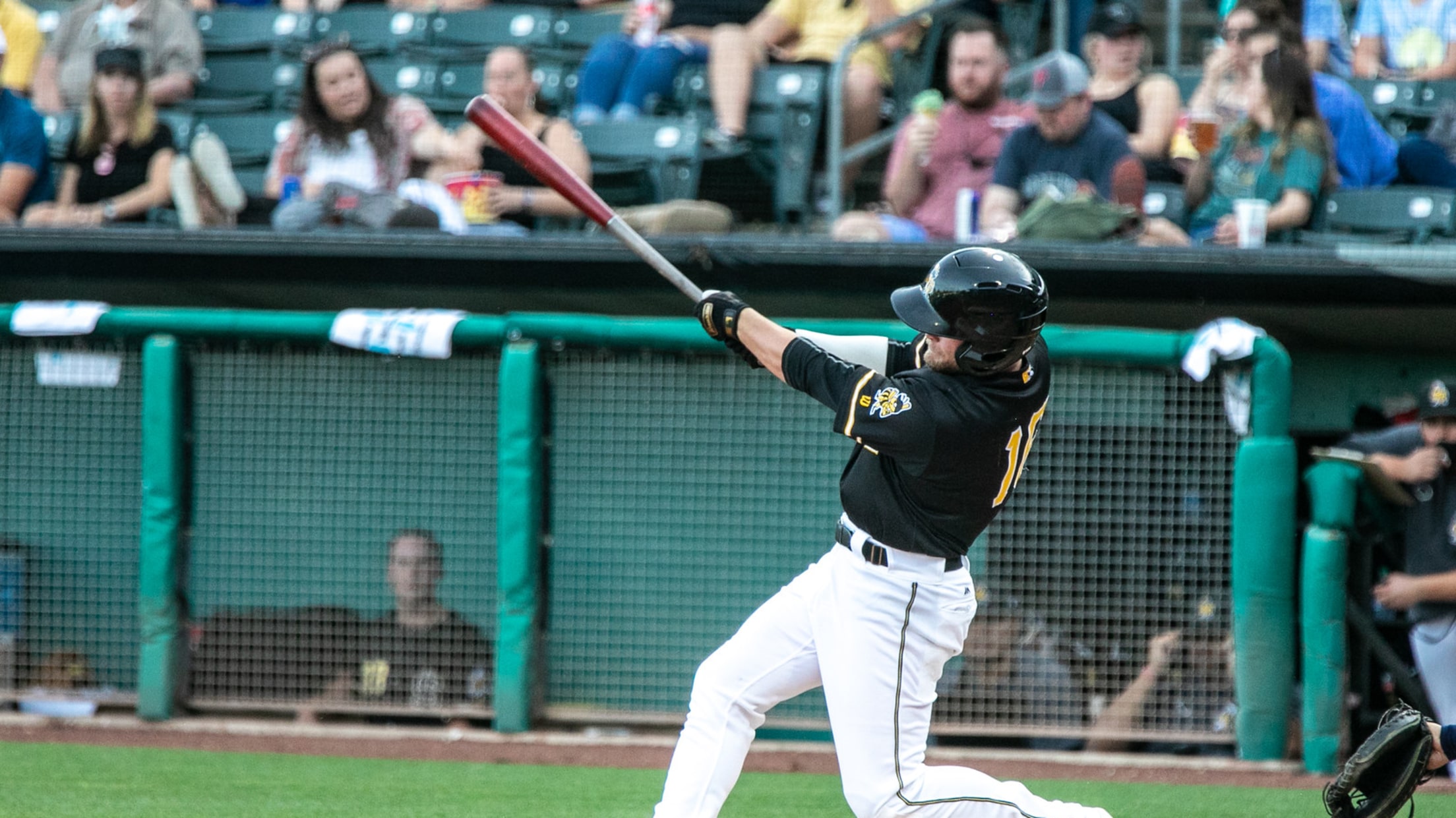 The 26-27 Salt Lake Bees are back in Smith's Ballpark and set to take on the 23-30 Sacramento River Cats for a six-game series after a road series against the Oklahoma City Dodgers. The Bees have been on a hot streak winning nine of their last 13 games. Salt Lake
Bees Back Home for Series with Sacramento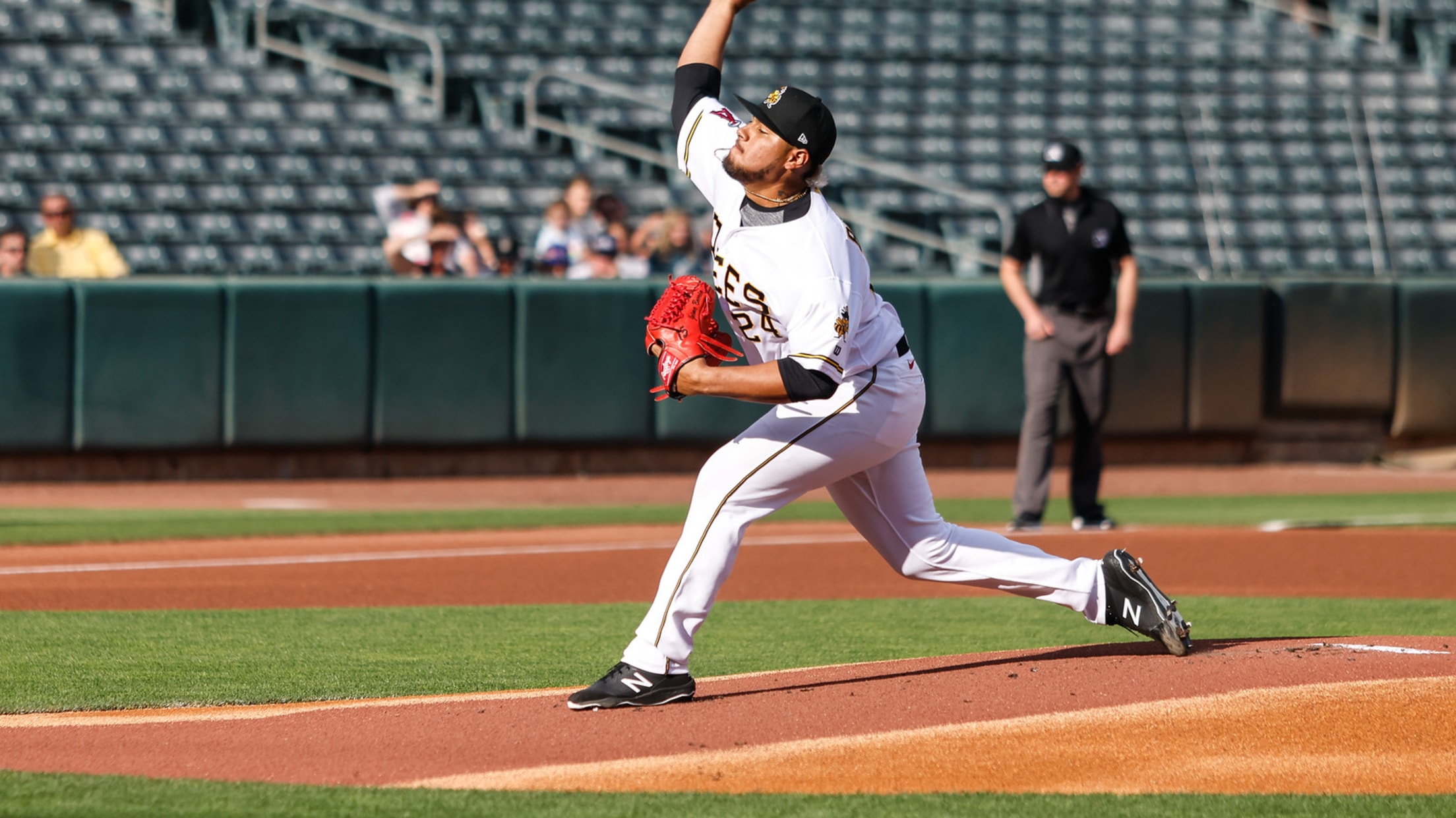 SALT LAKE CITY (July 7, 2021) –The Salt Lake Bees return to Smith's Ballpark on Thursday, July 8 to host a six-game series against the Sacramento River Cats (Triple-A San Francisco Giants). Below are game times, activities and community nights happening at Smith's Ballpark during the homestand. Thursday, July 8
Bees Stymie Dodgers For Series Victory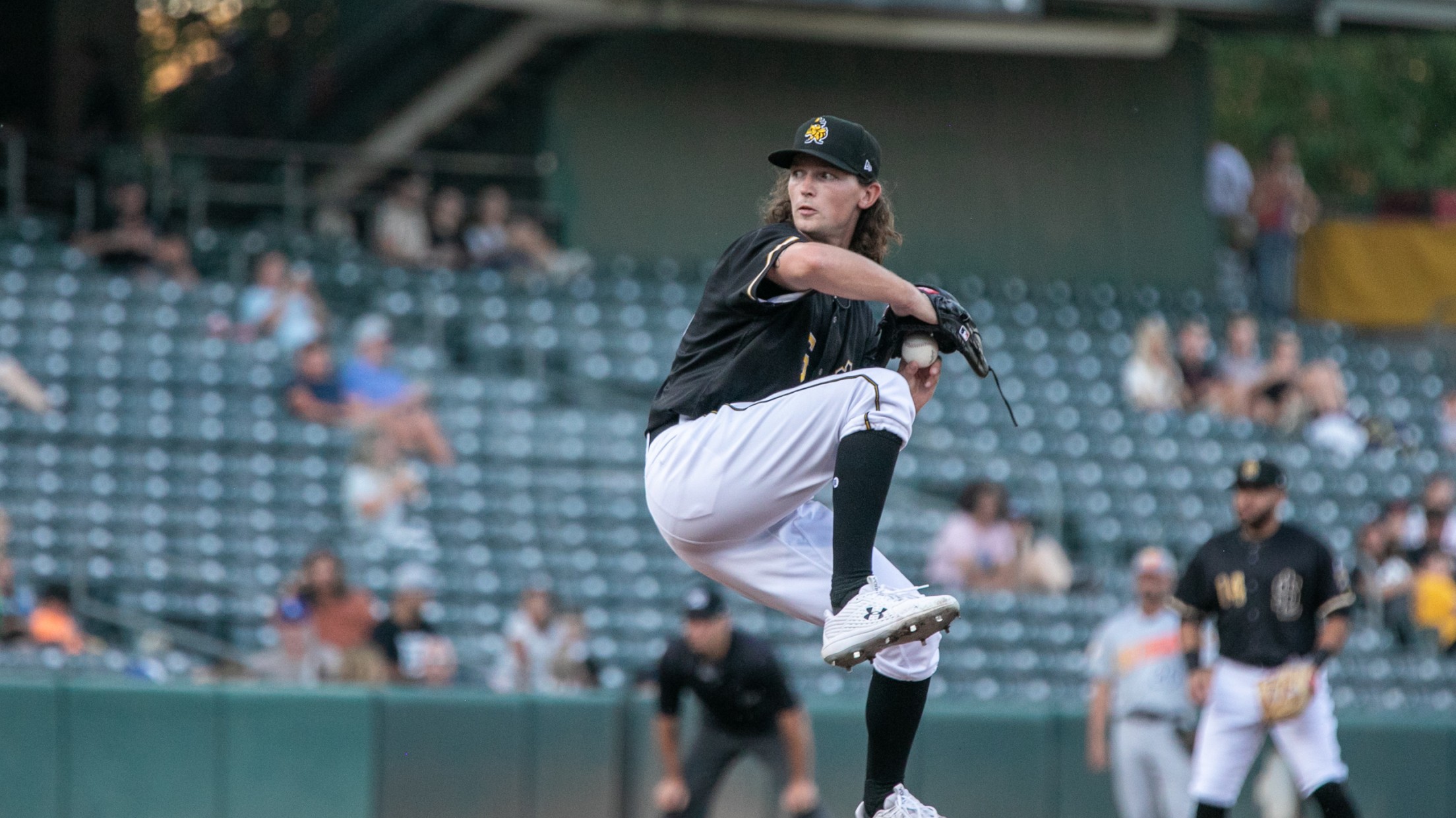 Three Salt Lake pitchers combined to throw a five hitter, as the Bees downed the Oklahoma City Dodgers 4-1 on Tuesday night. Starter Packy Naughton (2-1) went seven innings, his and the staff's second longest outing of the season, and allowed just one run on five hits with four strikeouts
Lund Wins It For Bees In Extras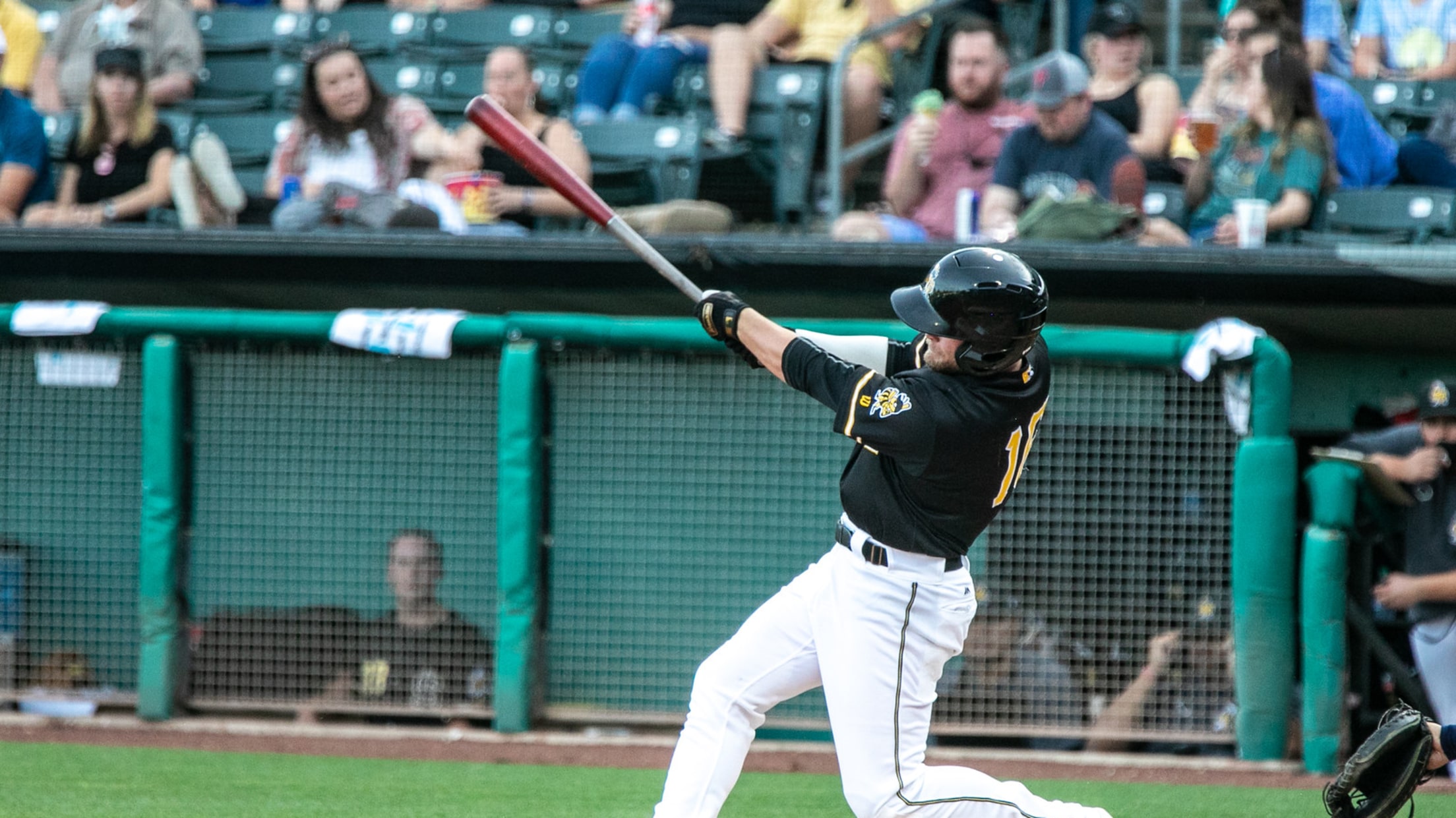 Former Bingham High and BYU star Brennon Lund drives in the game winning run in the top of the tenth inning, as the Salt Lake Bees edged the Oklahoma CIty Dodgers 5-4 on Monday night. After OKC tied the game in the bottom of the ninth on three walks and
Dodgers Prevail on Independence Day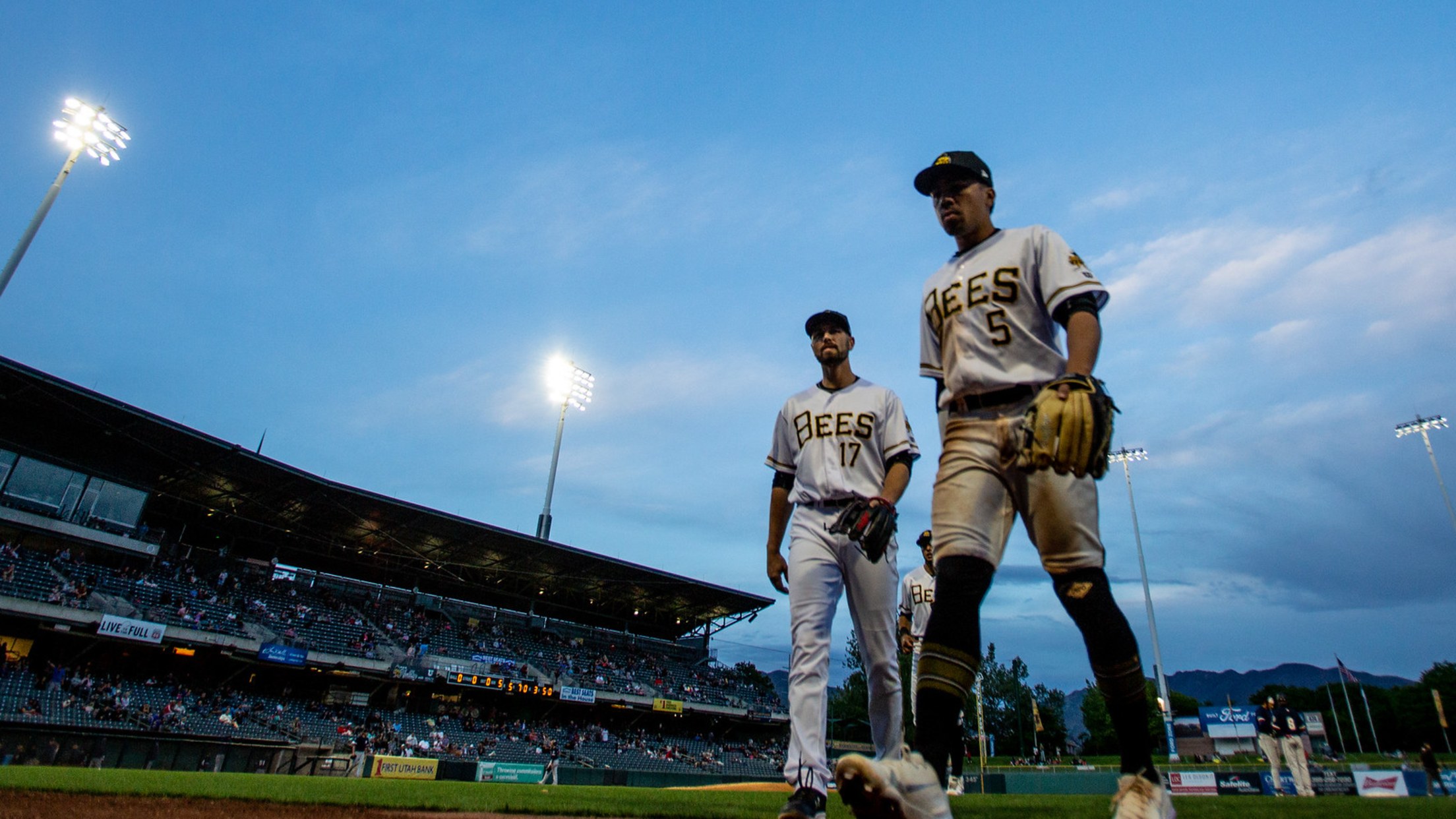 Oklahoma City scored all of their runs with two out extra base hits, as the Dodgers downed the Salt Lake Bees 6-3 on Sunday night. OKC took a 2-0 lead in the first on a two out, two run double by Los Angeles' Yoshi Tsutsugo, who is on an injury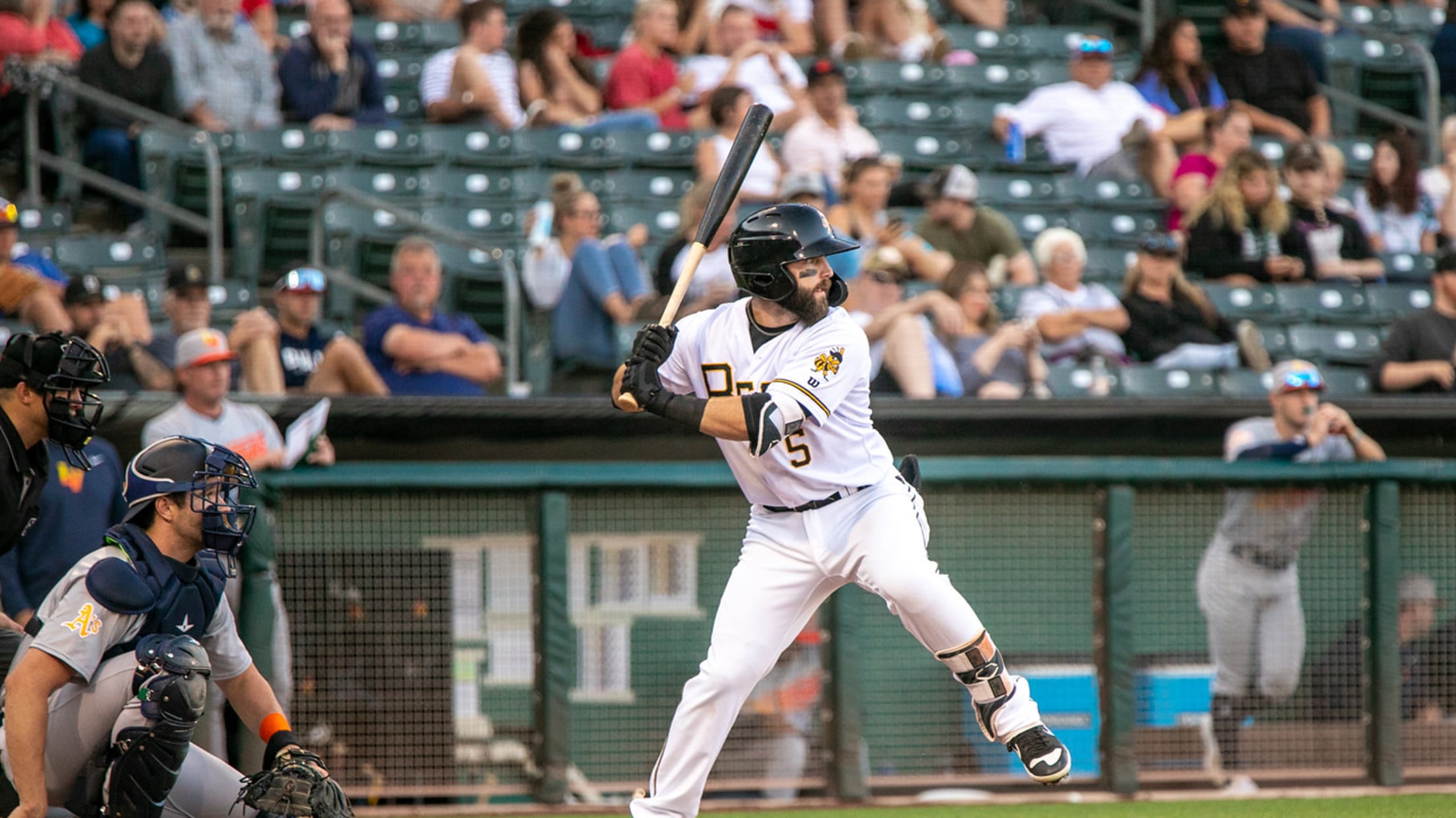 The Salt Lake Bees broke open a close game with eleven runs over the three inning stretch and went on to a 12-2 rout of the Oklahoma City Dodgers on Saturday night. The game was tied at 1-1 when the Bees scored four in the fifth, three in the sixth