Benjamin's Gem Leads the Wood Ducks to Victory
The southpaw turned in his best start of the season to avoid the sweep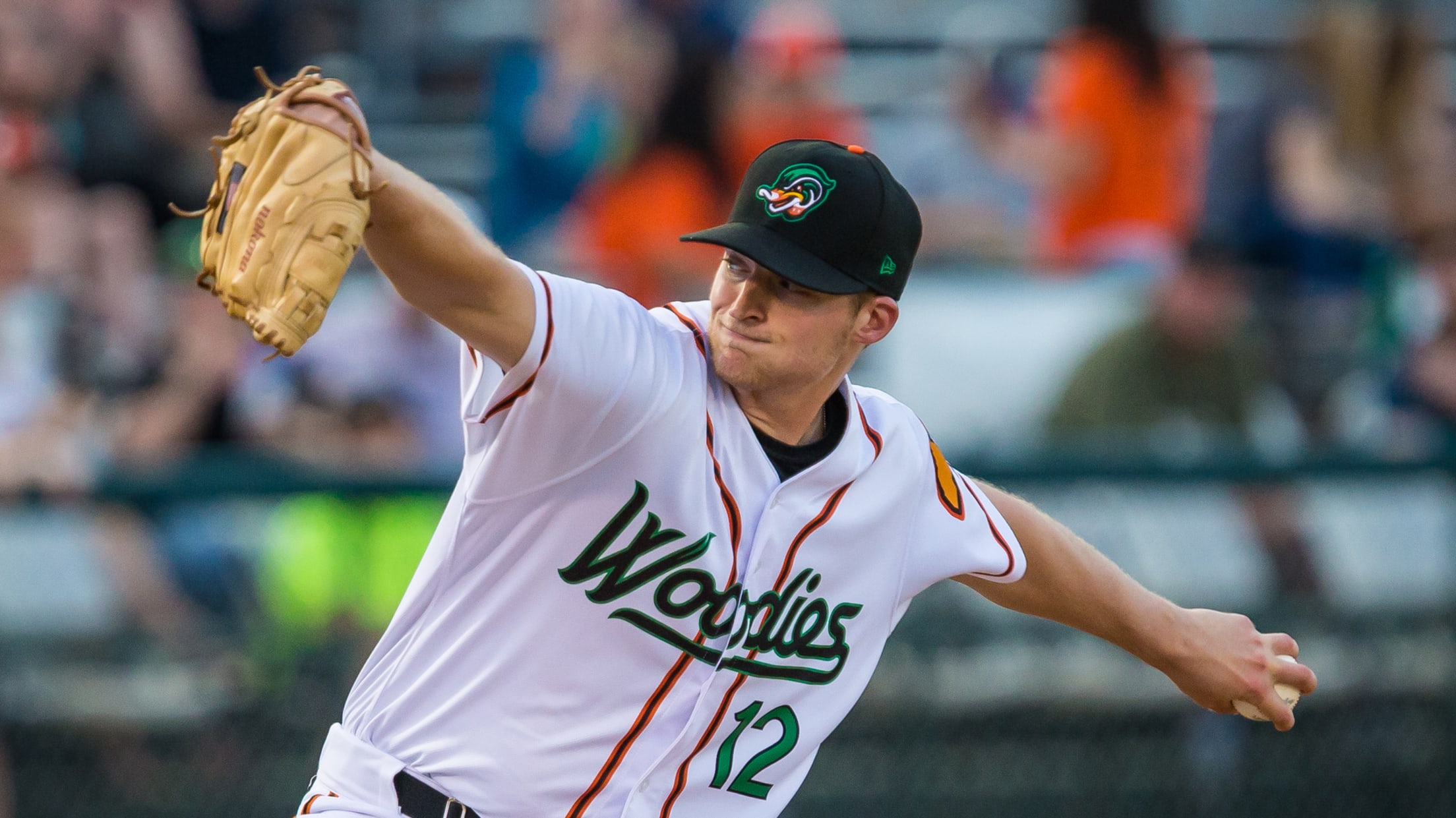 (Carl Kline/MILB.com)
WINSTON-SALEM, NC - A complete effort from the Wood Ducks finished the series with the Dash in style with an 8-0 victory. Wes Benjamin set a new career-high in shutout innings with seven complete while only allowing five hits.Yanio Perez, Preston Scott, Tyler Sanchez, and Ledarious Clark all had multiple
WINSTON-SALEM, NC - A complete effort from the Wood Ducks finished the series with the Dash in style with an 8-0 victory. Wes Benjamin set a new career-high in shutout innings with seven complete while only allowing five hits.
Yanio Perez, Preston Scott, Tyler Sanchez, and Ledarious Clark all had multiple hits for the offense as seven of nine starters had a hit. The offense was fueled by Sanchez's four-RBI night.
Three runs were plated in both the second and third innings for the Woodies from the same spot of the order. Josh Altmann had an RBI double that was followed by a copy from Sanchez. Arturo Lara added one more run on a productive groundout.
Benjamin faced adversity in the bottom of the second with the bases loaded and two outs against Danny Mendick. He hit a dribbler up the third base line that only Benjamin could field. The southpaw barehanded the ball and fired to first off-balance in time to end the threat.
The offense immediately rewarded its pitcher with a bases-clearing three-run double by Sanchez with two outs in the bottom half of the inning. With a 6-0 lead, Benjamin hit cruise control.
In all, he induced three double plays to help wipe four walks allowed. Benjamin's previous career-high for shutout innings was six, set earlier this season against Carolina.
For good measure, the Woodies added one more in both the seventh and eighth innings on RBI singles from Lara and Matt Lipka respectively. Benjamin exited for the bullpen to finish the fifth shutout of the season.
Scott Williams worked a 1-2-3 eighth with a strikeout before Tyler Ferguson sealed the victory with a strikeout of his own in the ninth. The win snaps a three-game losing streak as the Wood Ducks finished the road trip with a 2-5 record.
Next, the team returns to Grainger Stadium for a 7:00 p.m. first pitch with the Myrtle Beach Pelicans - who just clinched the first-half title on Wednesday night. You can listen to every pitch of the 2017 season live on Sports/Talk 960 The Bull or streamed on the TuneIn Radio app.