Berryhill Drives In Four to Help Asheville Even Series
Shay Whitcomb One of Four Tourists with a Multi-Hit Game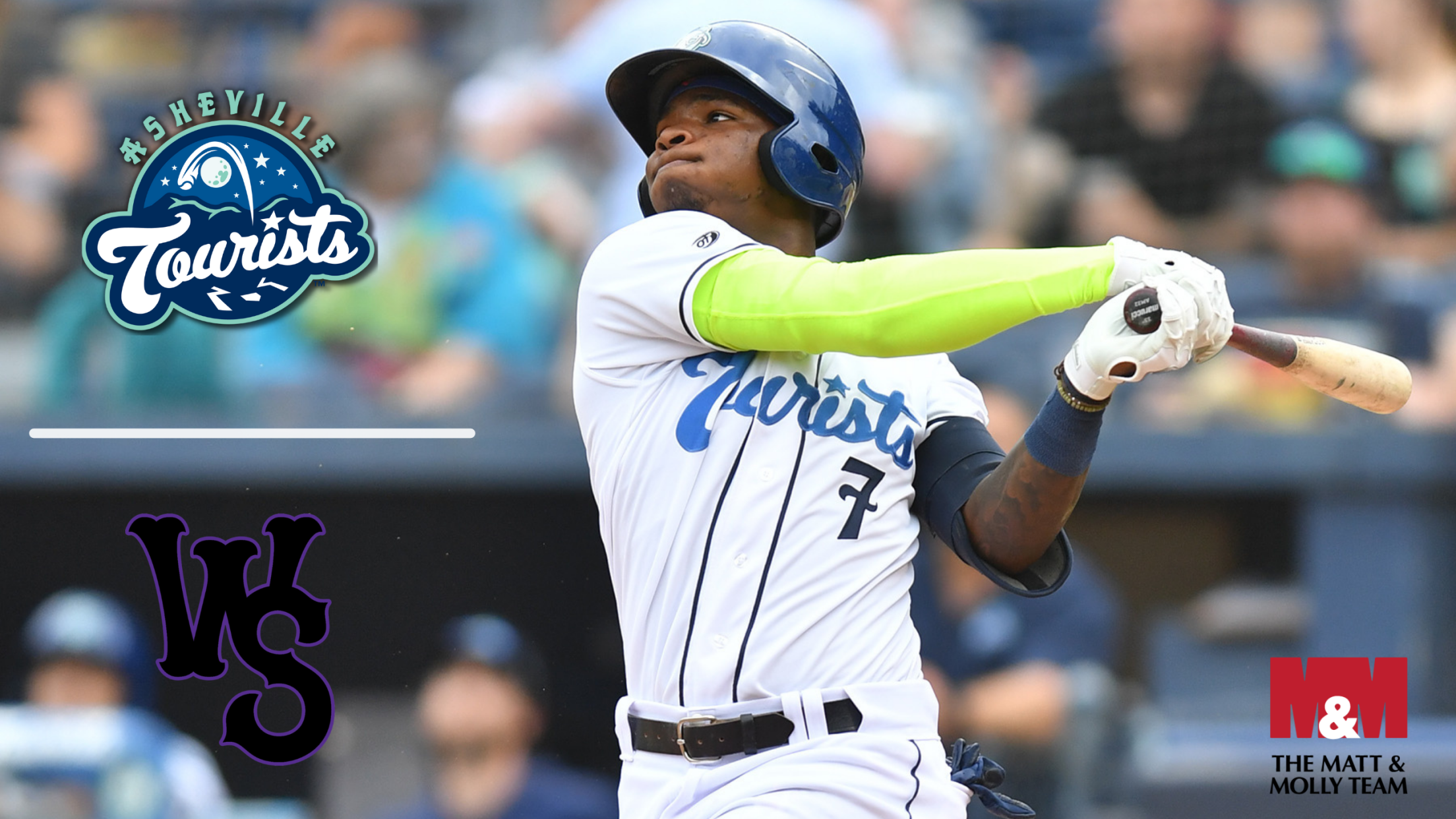 ASHEVILLE- The Asheville Tourists pulled off a come-from-behind win over the Winston-Salem Dash on Friday night with a strong offensive performance and excellent relief pitching. Asheville trailed by as many as three runs early in the game; however, the Tourists rallied to beat the Dash 9-6 in front of a
ASHEVILLE- The Asheville Tourists pulled off a come-from-behind win over the Winston-Salem Dash on Friday night with a strong offensive performance and excellent relief pitching. Asheville trailed by as many as three runs early in the game; however, the Tourists rallied to beat the Dash 9-6 in front of a packed house at McCormick Field.
The runs came early and often for both teams. Winston-Salem scored once in the top of the first inning to take the early lead. Asheville countered with a run in the bottom half when Freudis Nova drove in Shay Whitcomb on a single to centerfield. The Dash scored the game's next three runs, one in the second and two in the third, to take a 4-1 lead.
In the bottom of the third, Luke Berryhill drove in his first run of the contest with an RBI single to left-center. Later in the inning, the Tourists capitalized on a Dash fielding error to tie the game 4-4. When Winston-Salem regained the lead at 5-4 on a fourth inning run, Asheville's Berryhill struck again; this time with a three-run Home Run in the bottom of the frame.
After the Dash cut the lead to one, Wilyer Abreu provided some insurance with a two-run single in the bottom of the sixth. Neither team scored the rest of the way. Whitcomb paced the offense with three hits and three runs scored. Berryhill, Nova, and Abreu all collected two hits while Luis Guerrero, Deury Carrasco, and Zach Daniels all reached base three times in the win.
The Tourists pitching trio of Jaime Melendez, Ernesto Jaquez, and Tommy DeJuneas was effective; especially the relievers Jaquez and DeJuneas. Jaquez, who made his Tourists debut, was credited with the win on 3.2 innings pitched with only one run allowed and four strikeouts. DeJuneas earned the save with a pair of scoreless innings down the stretch.
The victory evened the current series between Asheville and Winston-Salem at two games apiece. Game five will take place at McCormick Field on Saturday night with the first pitch set for 6:05pm ET.