Better Call Saal
Hops complete sweep of Eugene with Shutout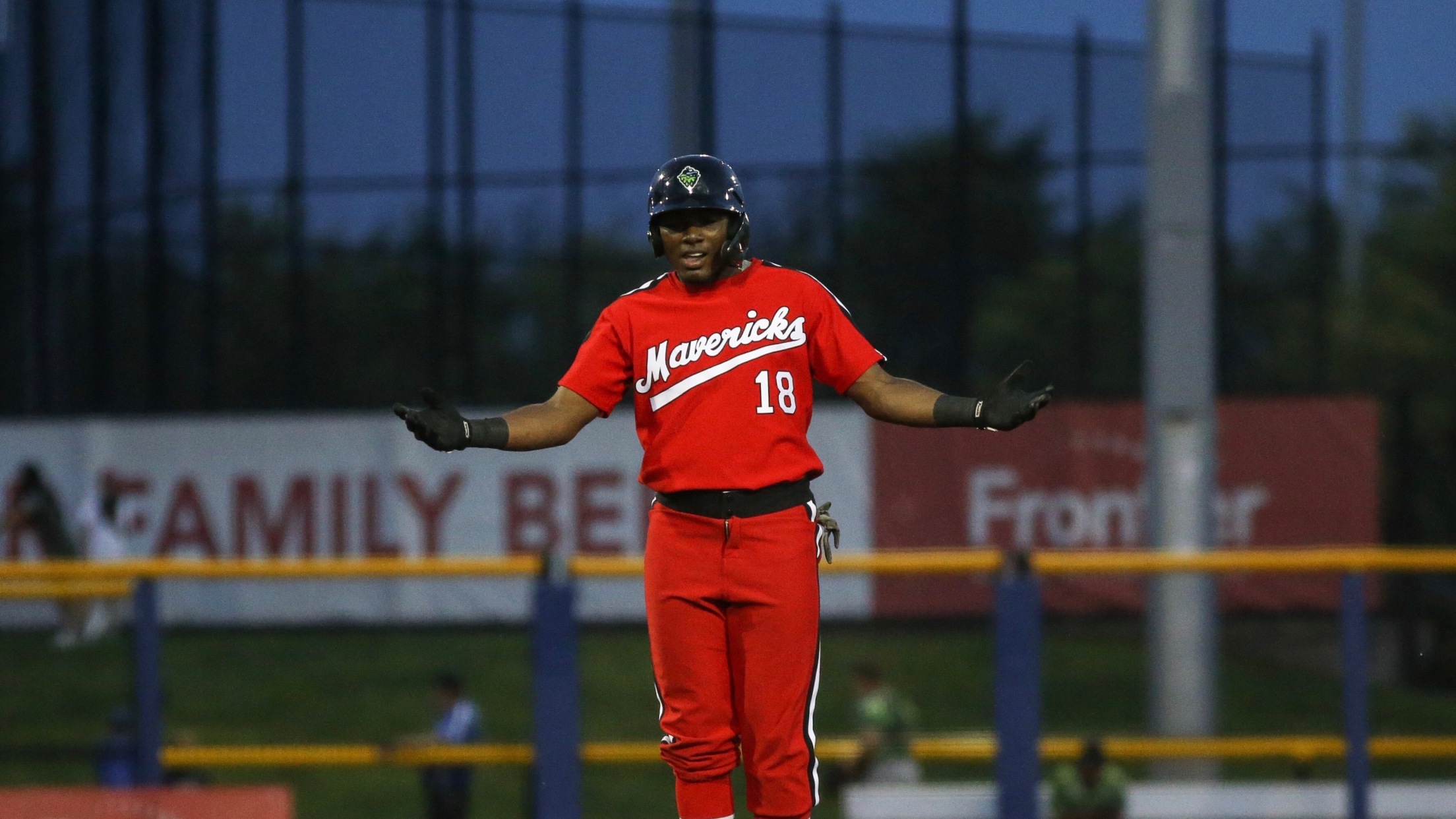 Portland sent southpaw Andrew Saalfrank to the mount to duel Eduarniel Nunez of Eugene. Saalfrank had a scoreless top half of the frame and immediately received run support.  
Portland sent southpaw Andrew Saalfrank to the mount to duel Eduarniel Nunez of Eugene. Saalfrank had a scoreless top half of the frame and immediately received run support.
The Mavericks jumped out early again with a lead-off single by Ricky Martinez, who was quickly joined on the bases by Jesus Marriaga who had a hit of his own. After a well-executed double steal, the Mavericks had two men in scoring position with one out. Martinez scored on a wild pitch, and Marriaga crossed the plate on an Andy Yerzy hustle double to left center to make the score 2-0 in favor of the Mavericks.
Nunez's night came to an abrupt end as he was lifted in favor of Brandon Hughs. Hughs ultimately ended the Mavericks threat by inducing a Lyle Lin foul out to first baseman Grayson Bird.
Marcos Tineo took over for Saalfrank in the top half of the third inning and picked up where the southpaw left off. Tineo threw up four consecutive zeroes against the Emeralds' nine.
Martinez was at it again in the bottom of the fourth, when he smoked a single off new Ems pitcher Chris Allen that scored catcher Lyle Lin. The former Tennessee Volunteer scrambled to second base on the throw home and the score was 3-0.
It was the Mavericks turn to keep the Eugene bats quiet, as the only hit allowed through the first seven innings was to Nelson Maldonado, who singled in the first inning.
The Mavericks cashed in on a runners-on-the-corners situation in the bottom of the seventh inning when Eugene's Brian King balked in Marriaga to put the home team up by a score of 4-0.
Former Boston College Eagle Jacob Stevens relieved Tineo from his duties in the top half of the eighth inning. Tineo's final line included five innings of scoreless no-hit baseball with EIGHT punchouts.
Shortstop Ricky Martinez led the way for the Mavs offense as he went 3-4 at the plate. Marriaga followed with a two hit night of his own. The remaining hits were provided by Yerzy, Tristin English, Lin and David Garza Jr.
With the victory, the Mavericks (Hops) complete the sweep of the Eugene Emeralds. With the shutout, pitchers will be taking batting practice tomorrow and they deserve it as Saalfrank, Tineo and Stevens threw a combined three hitter punching 14 tickets through the night.
The Hops close out the first half against recently touted first half champion Salem Keizer, first pitch slotted for 7:05 pm. Catch the action on Rip City Radio 620 AM with the pregame show beginning at 6:35 pm.