Binghamton with a 7-6 walk-off win in 11 innings
Dalbec 2-for-4, 3 RBI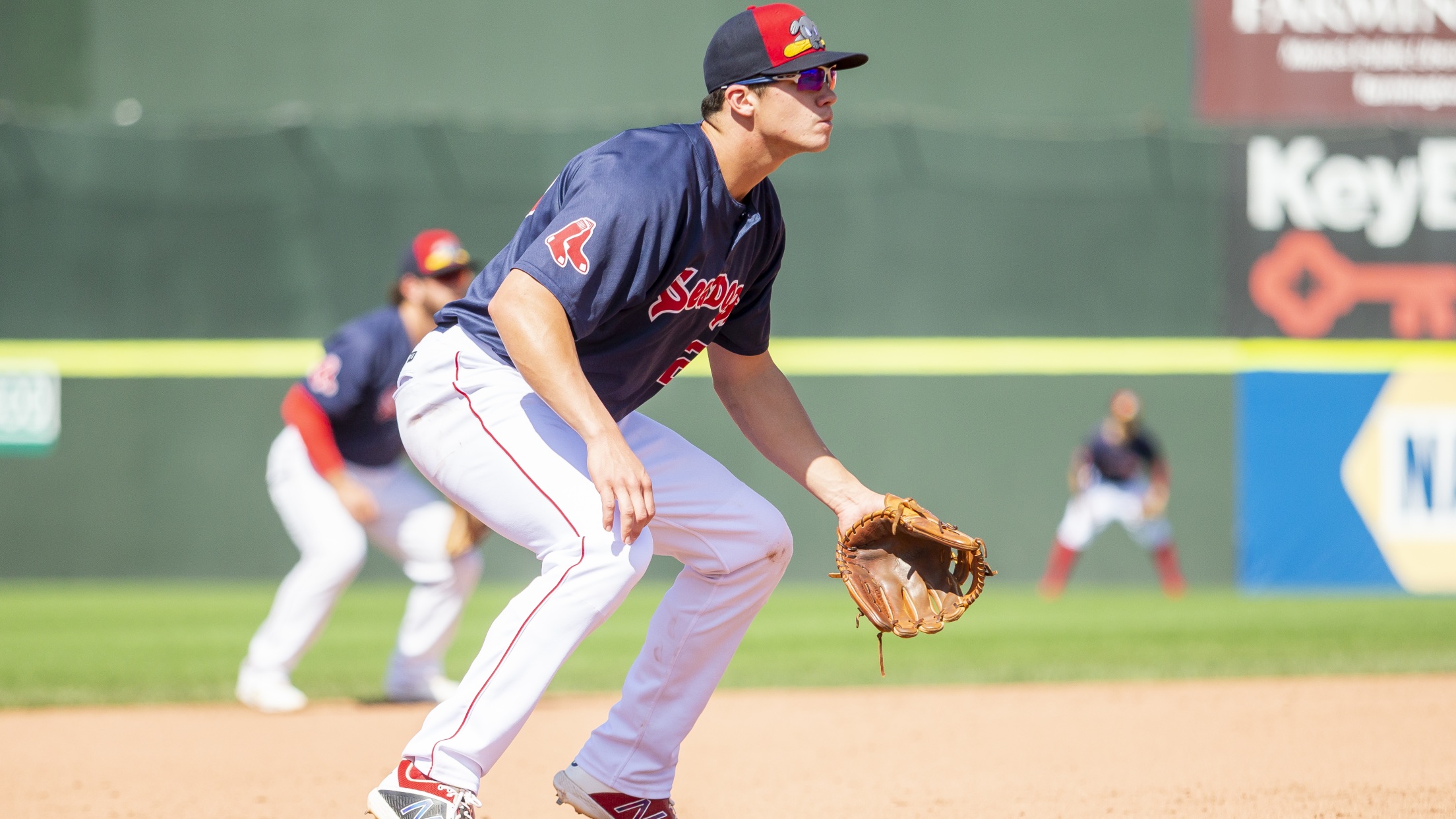 ((c)ZACHARY ROY)
Binghamton, NY - Oliver Pascual snapped a 6-6 tie with a walk-off RBI single in the 11th inning, giving the Binghamton Rumble Ponies (64-74) a 7-6 win over the Portland Sea Dogs (61-76) on Saturday night at NYSEG Stadium.  
Binghamton, NY - Oliver Pascual snapped a 6-6 tie with a walk-off RBI single in the 11th inning, giving the Binghamton Rumble Ponies (64-74) a 7-6 win over the Portland Sea Dogs (61-76) on Saturday night at NYSEG Stadium.

In the top of the 11th, Danny Mars gave the 'Dogs a 6-5 lead with a two-out RBI single.
The Rumble Ponies beat Adam Lau (0-4), who allowed the tying run in the 11th on a wild pitch. With one out, Jhoan Urena (5-for-6) singled and eventually scored on Pascual's hit.
Righty Matt Pobereyko (1-0) worked the 11th inning to earn the win for the Ponies.
Binghamton took a 1-0 lead in the third on Will Toffey's RBI single. Daniel McGrath worked out of further damage, stranding the bases loaded. McGrath notched a quality start, firing six innings on 10 hits and three runs.
The Sea Dogs tied the game in the fourth inning. Jeremy Rivera singled to start the frame and scored on an RBI single from Bobby Dalbec.
In the fifth inning, the Ponies took the lead back, receiving a two-out RBI single from Patrick Mazieka.
Portland responded with three runs in the sixth inning, knocking Mickey Jannis (ND) out of the game. Dalbec tied the game with a run-scoring triple and scored on a wild pitch. Luke Tendler scored on a throwing error by 3B Will Toffey to give the 'Dogs a 4-2 lead. Binghamton cut the deficit to 4-3 on a run-scoring groundout by Ian Strom.
Dalbec picked up his third RBI of the game in the seventh inning on a sacrifice fly to center. In 124 games between Salem and Portland, Dalbec has 108 RBI.
In the Binghamton seventh, Urena trimmed the Portland to 5-4 with an RBI single. Trey Ball fanned the final two batters of the inning to stop any further damage. Ball worked two innings on five hits, one run, and two strikeouts.
The Sea Dogs and Binghamton Rumble Ponies (Mets affiliate) continue their four-game series on Sunday night with a 6:35 PM start from NYSEG Stadium. RHP Teddy Stankiewicz (7-13, 4.65). Binghamton counters with RHP Franklyn Kilomé (4-8, 3.97). Radio coverage begins at 6:20 PM on the WPEI U.S. Cellular Sea Dogs Radio Network. MiLB.TV starts at 6:30 PM.