Sea Dogs Drop Game Four to Yard Goats, 5-4
HARTFORD, CT – The Portland Sea Dogs fall to the Hartford Yard Goats, 5-4 after a walk-off double by Coco Montes in the bottom of the ninth inning. With the loss, the Sea Dogs drop to 7-3 on the season while the Yard Goats improve to 3-7. Portland remains in
Portland Homers Past Hartford, 6-5
HARTFORD, CT – Led by another strong outing at the plate, the Portland Sea Dogs beat the Hartford Yard Goats, 6-5 on Thursday night. The Sea Dogs improve to 7-2 while the Yard Goats fall to 2-7. After loading the bases in the top of the first inning, Joey Meneses
Sea Dogs to return to full capacity in June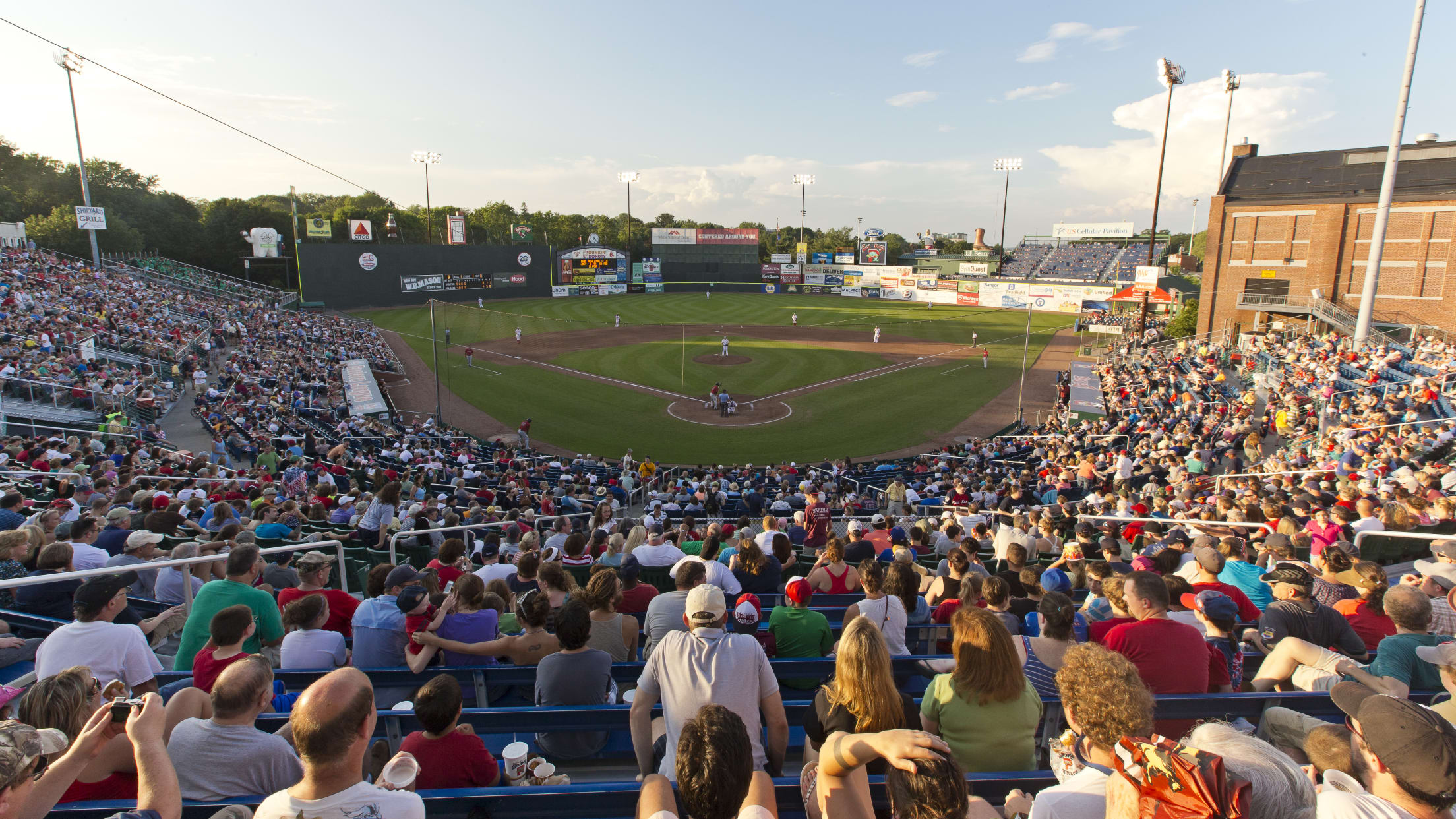 Portland, Maine- In compliance with the state of Maine's updated guidance for outdoor facilities, which lifts all capacity limits and requirements to physically distance in all public outdoor settings, the Portland Sea Dogs will return to full capacity starting with games in June. Tickets for all Sea Dogs home games
Sea Dogs Swing for the Fences with Five Home Runs
HARTFORD, CT – After falling in game one of the series last night against the Hartford Yard Goats, the Portland Sea Dogs took game two, 14-3 and improve to 6-2 on the season while the Yard Goats fall to 2-6. Portland set a season-high five home runs in the game
Win Streak Snapped in Loss to Yard Goats
Hartford, Connecticut – Pedro Castellanos hit his first home run of the season for the Portland Sea Dogs (5-2), but they fell 8-4 to the Hartford Yard Goats (2-5) on Monday night at Dunkin' Donuts Park in Hartford. The Yard Goats plated two runs in the bottom of the first
Sea Dogs to Host Job Fair on May 21st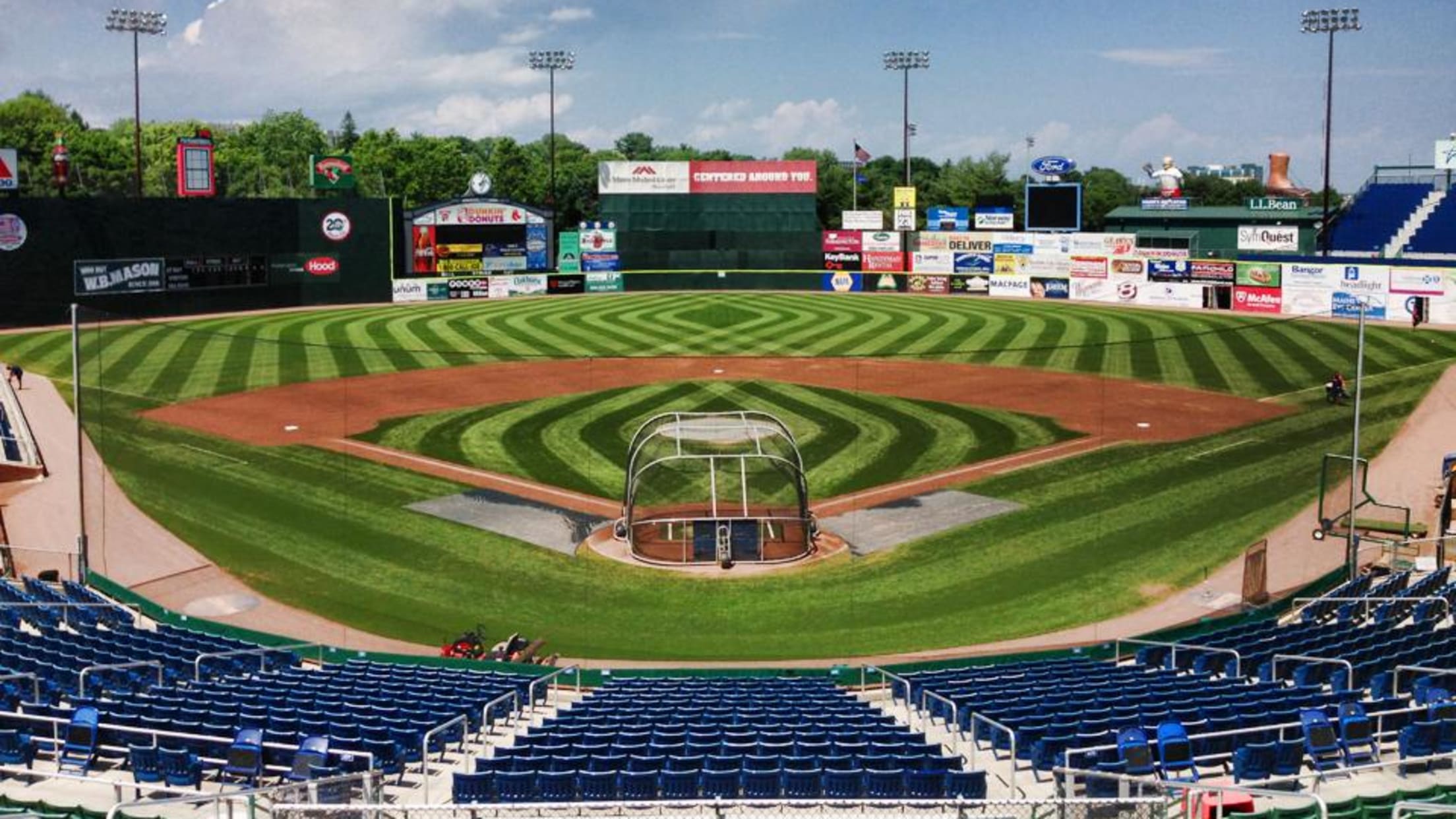 Portland, Maine- The Portland Sea Dogs will host a job fair to hire part-time seasonal employees for the 2021 season on Friday, May 21st from noon to 4:00 PM at Hadlock Field. The Sea Dogs are looking to fill a variety of game day positions including Souvenir Store Associates, Security,
Mieses homers twice in 12-6 win over Fisher Cats
Sea Dogs have won five in a row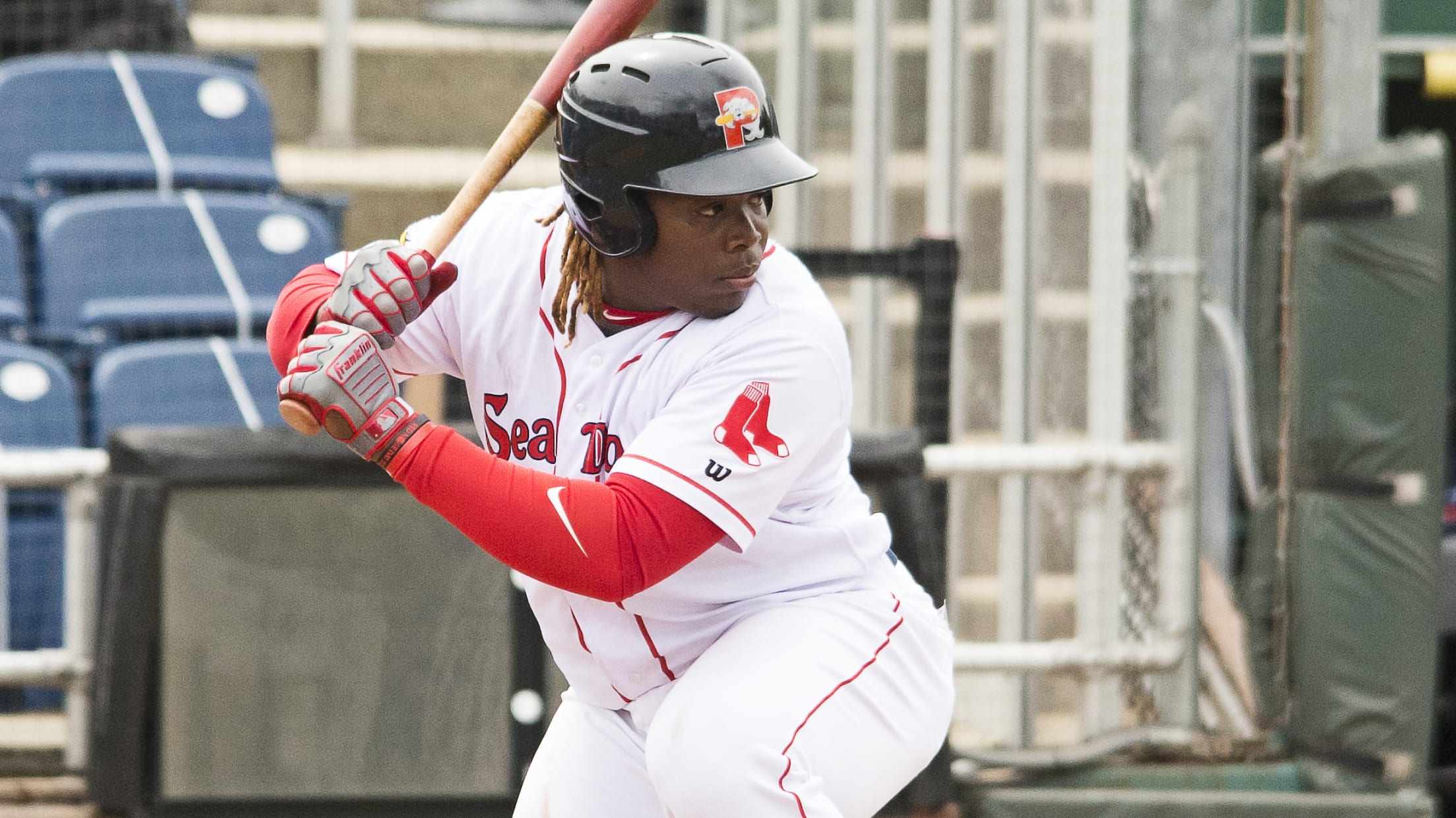 Portland, Maine- Johan Mieses hit two home runs to lead the Portland Sea Dogs (5-1) to a 12-6 win over the New Hampshire Fisher Cats (1-5) Sunday afternoon at Hadlock Field. A sold-out crowd of 1,835 watched the Sea Dogs win their fifth consecutive game. Tied at six in the
Top Red Sox Prospect Highlights 2021 Sea Dogs Roster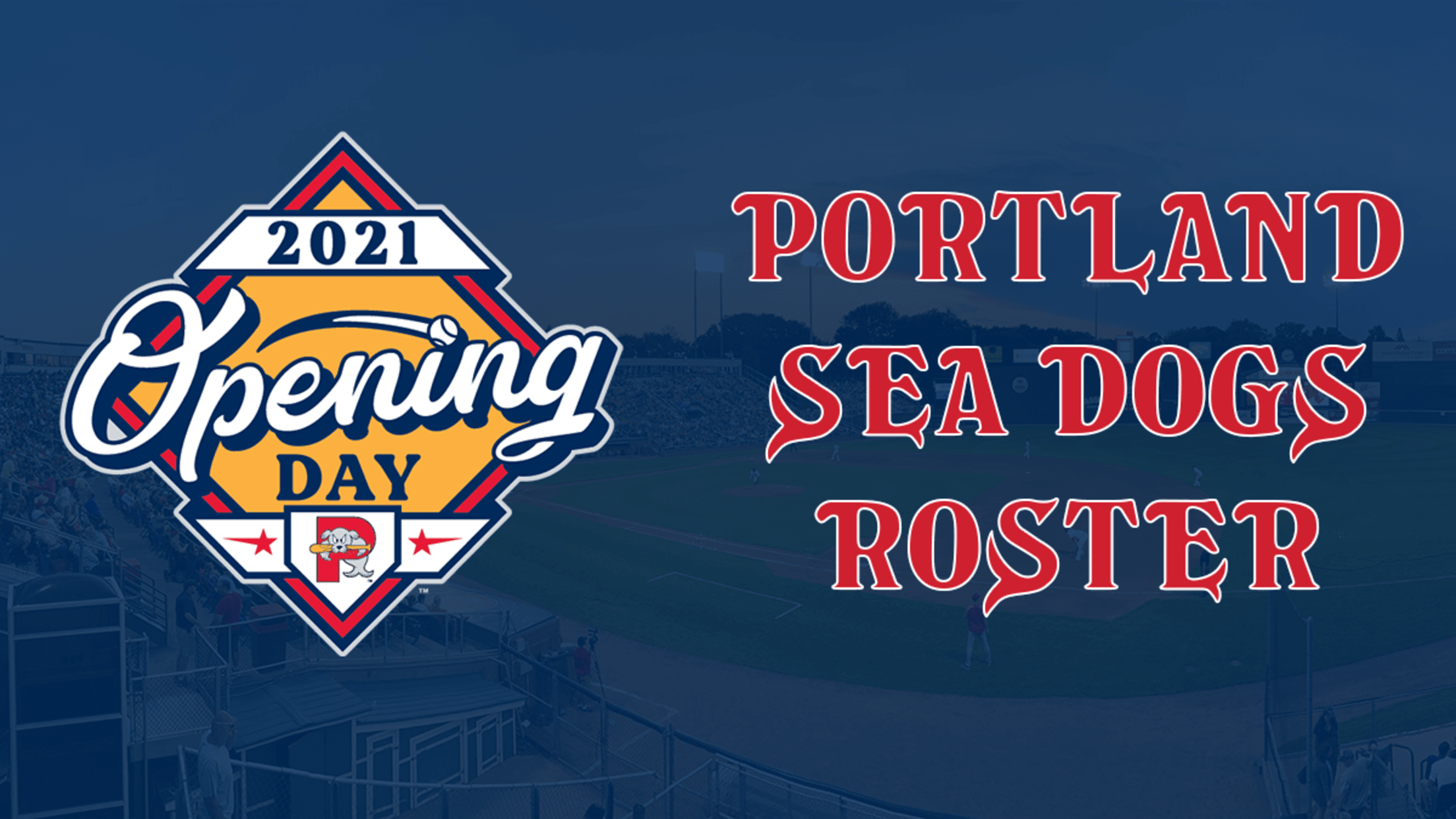 PORTLAND, MAINE – The Portland Sea Dogs in conjunction with the Boston Red Sox have announced the 2021Preliminary Roster. Opening Day is Tuesday, May 4th against the New Hampshire Fisher Cats (Northeast League Affiliate of the Toronto Blue Jays) at Hadlock Field. The 2021 roster features four of Baseball America's
Gifford's Ice Cream to Produce Mainer-Favorite *Sea Dogs Biscuit*
HomeMaine Ice Cream Finds Its Home at Hadlock Field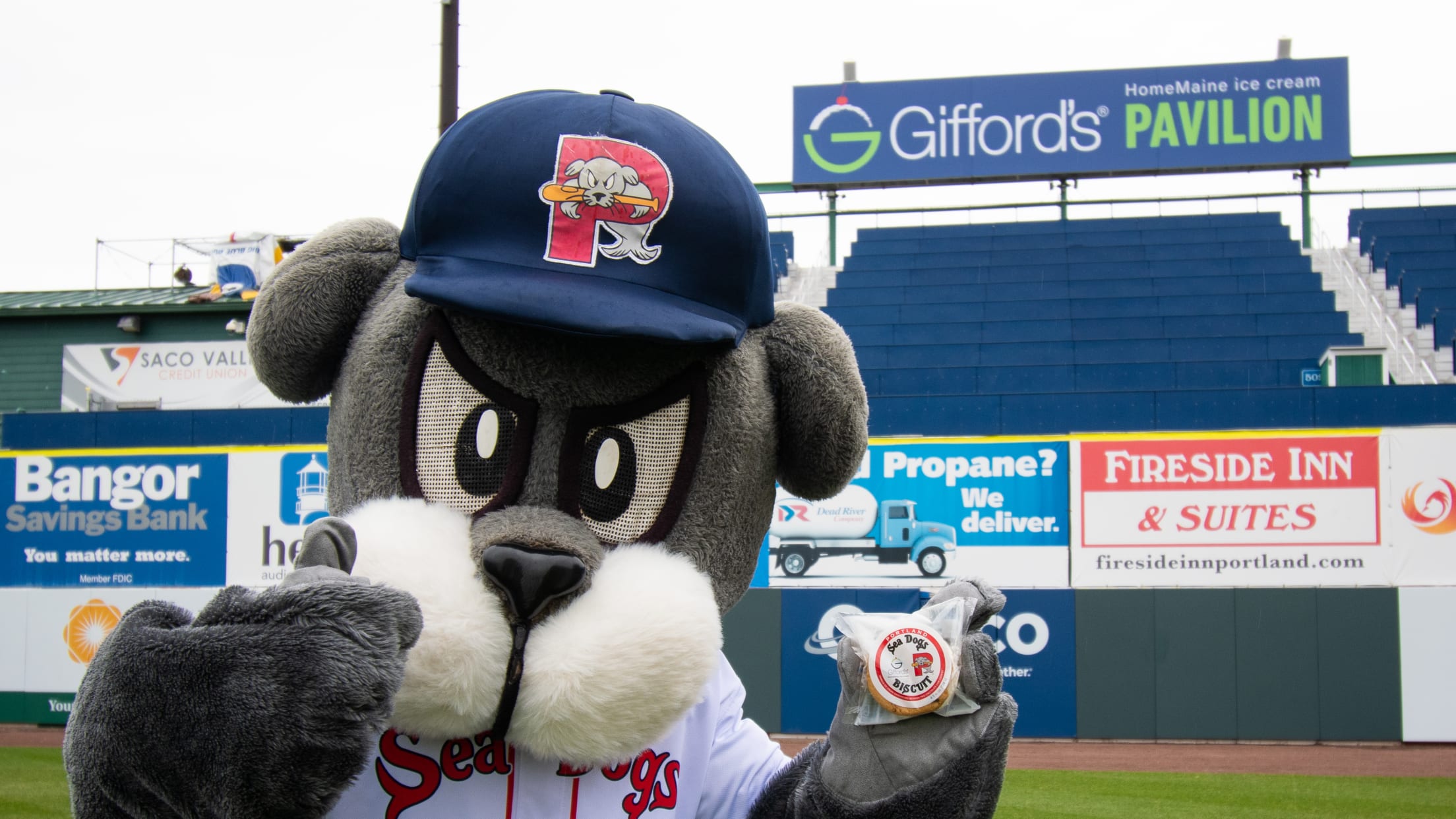 PORTLAND, ME–The Sea Dogs Biscuit is back! Today, the Sea Dogs announced that Gifford's Ice Cream will serve as the team's official ice cream partner and will supply the popular Sea Dogs Biscuit. The Gifford family, a fifth-generation ice cream maker behind what is affectionately known as "HomeMaine ice cream",
Sea Dogs unveil series of ballpark improvements
Hadlock Field to shine brighter with new lighting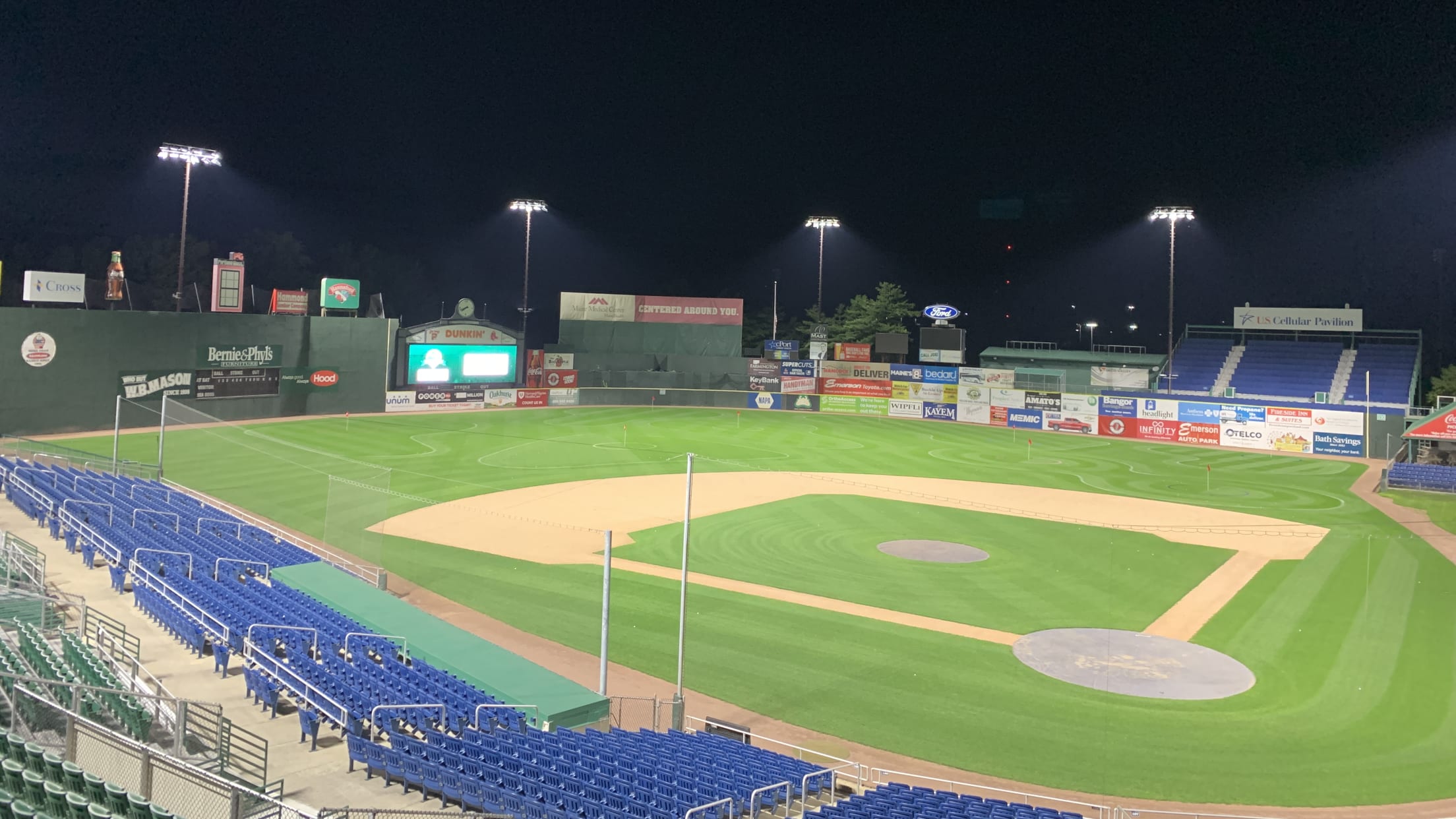 Portland, Maine- The Portland Sea Dogs have unveiled a series of improvements to Hadlock Field as the Sea Dogs prepare to open the 2021 season on Tuesday, May 4th at 6:00 PM at home against the New Hampshire Fisher Cats. Headlining the improvements are new lighting, an upgraded Red Sox
Sea Dogs Announce Reopening Plans
Hadlock Field to open at 28% capacity on May 4th,
Tickets for May games will go on sale on April 14th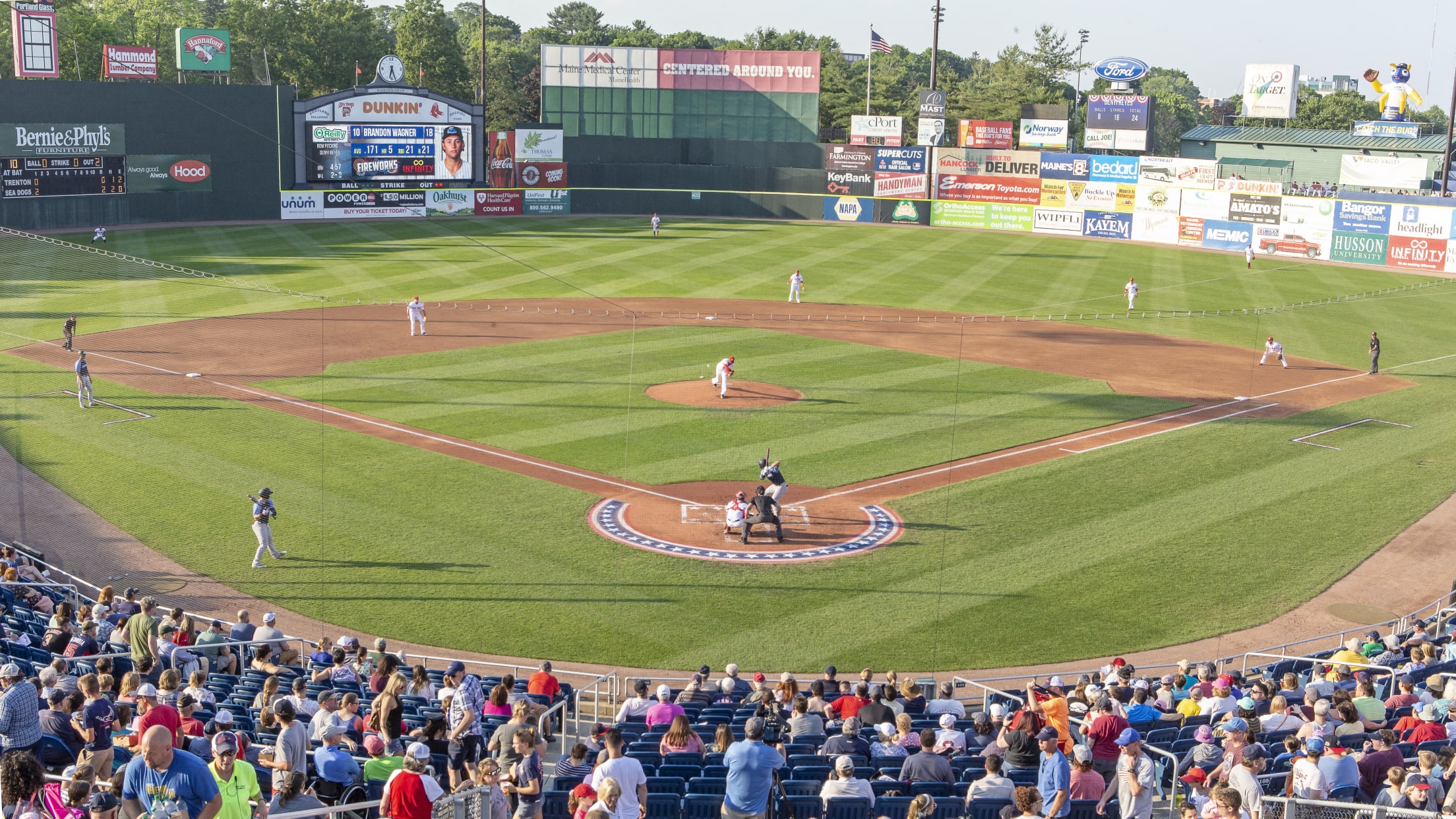 Portland, Maine- Baseball is back at Hadlock Field starting May 4th! We are thrilled to announce we have gained state approval for our 2021 reopening plan and we could not be more excited to safely welcome back our employees, fans, and players to Hadlock Field. As we enter the 2021
Sea Dogs Game Times Announced
Season Opener Scheduled for May 4th @ 6:00 PM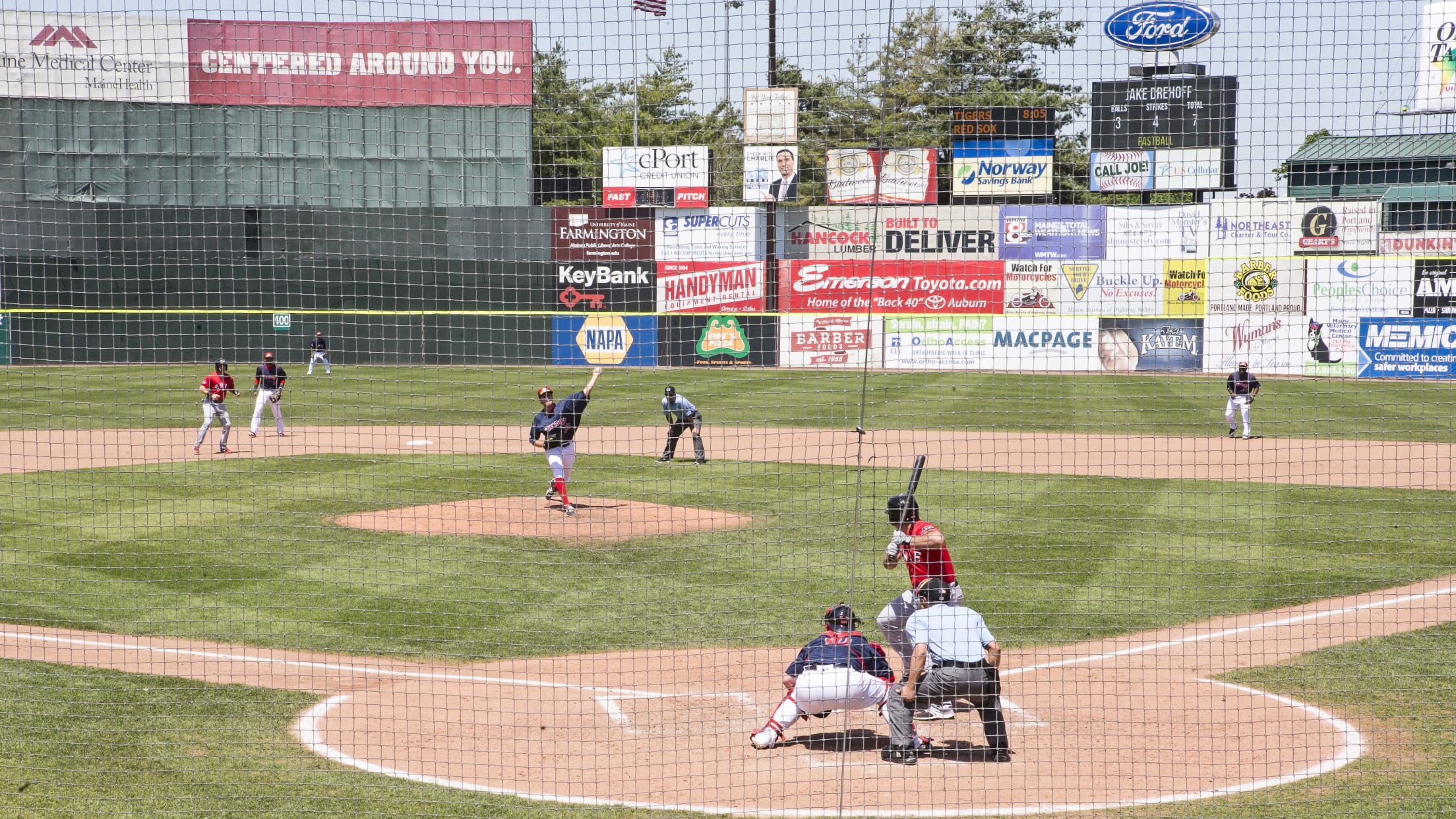 2021 Sea Dogs Schedule 2021 Printable Schedule Portland, Maine- The Portland Sea Dogs in conjunction with Major League Baseball have announced game times for Sea Dogs home games in 2021. Standard game times in 2021 will be 6:00 PM for games Tuesday through Saturday with Sundays being at 1:00 PM.
Sea Dogs 2021 Schedule Announced
Opening Day set for May 4th at Hadlock Field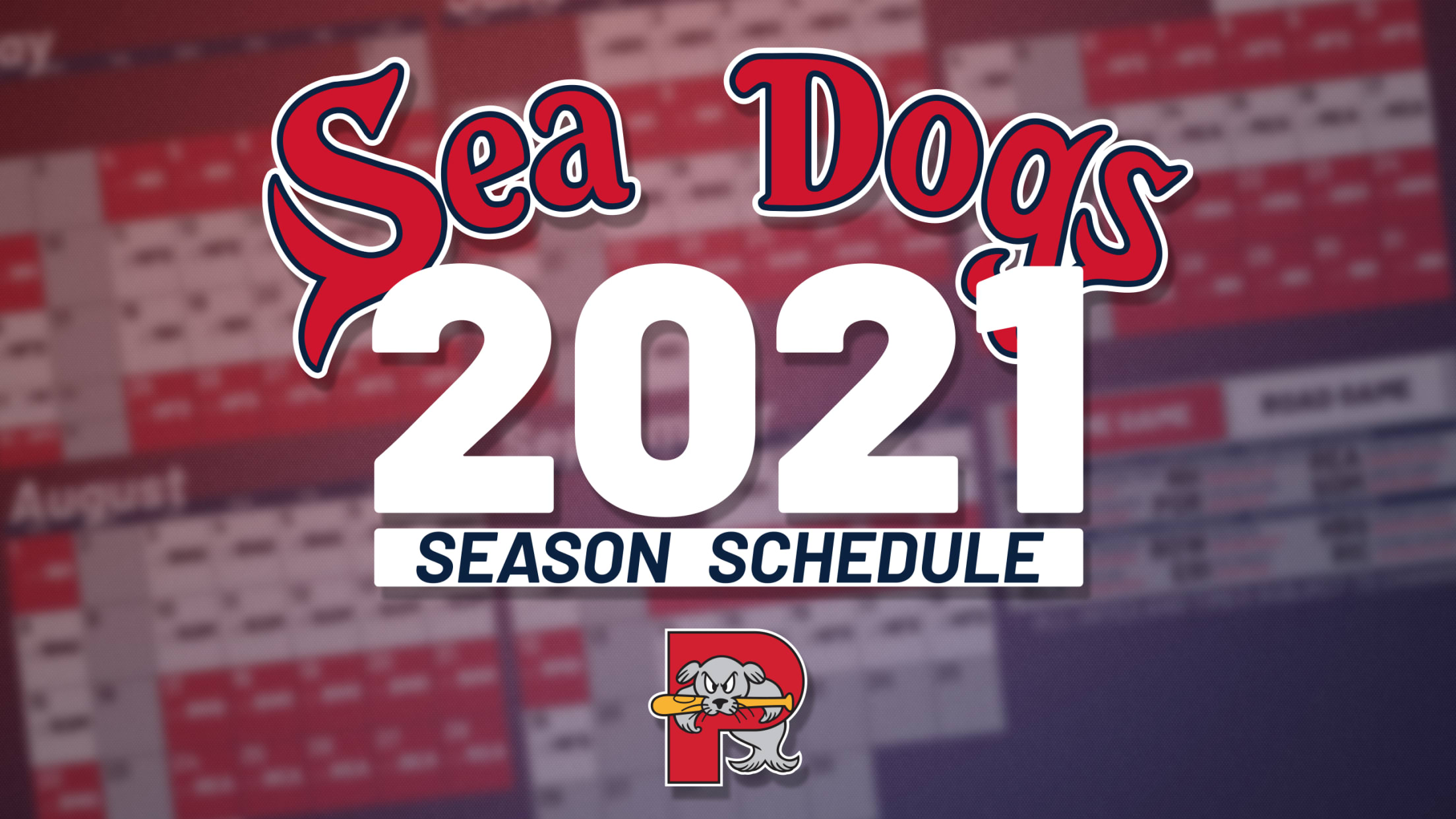 2021 Sea Dogs Schedule (PDF) Portland, Maine- Major League Baseball has announced the Sea Dogs 2021 schedule. The Sea Dogs will open the season on May 4th hosting the New Hampshire Fisher Cats at Hadlock Field. The 2021 season will be 120 games (60 home and 60 away) consisting of
Sea Dogs sign PDL with Red Sox
The agreement secures the Red Sox affiliation in Portland for at least ten years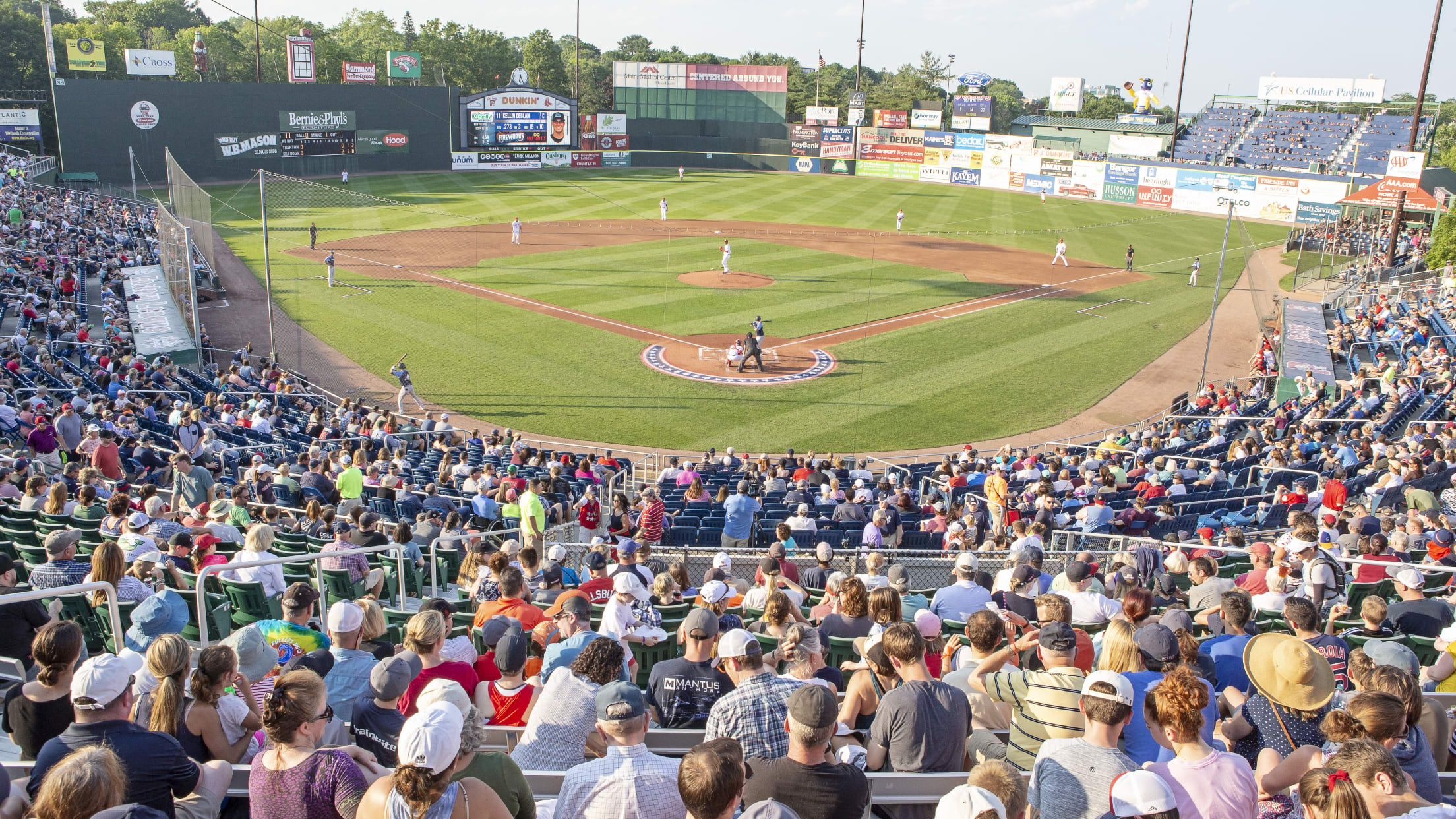 MLB announces new Minors teams, leagues Red Sox extend invites to four minors affiliates Portland, Maine- The Portland Sea Dogs have accepted the invitation from Major League Baseball and the Boston Red Sox to join Major League Baseball's new player development structure by signing a Professional Development License (PDL). The
Sea Dogs 2021 Coaching Staff Announced
Corey Wimberly named Sea Dogs Manager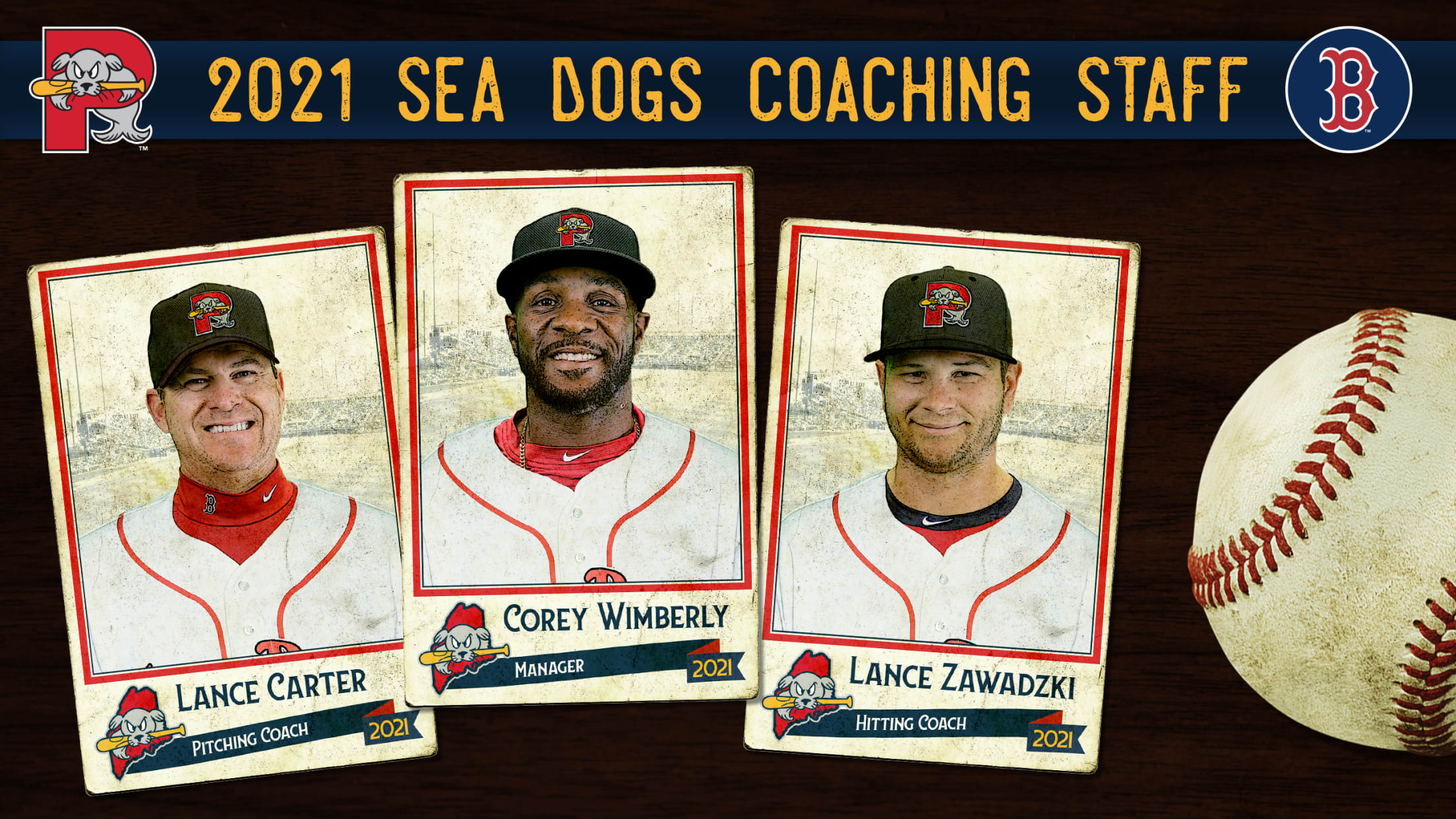 Portland, Maine - The Boston Red Sox have named Corey Wimberly the new manager of the Portland Sea Dogs. In addition, Lance Carter will serve as pitching coach and Lance Zawadzki as hitting coach. Scott Gallon returns for his fifth season as the Sea Dogs' Athletic Trainer and Jeff Dolan
Sea Dogs mourn the passing of former manager Ron Johnson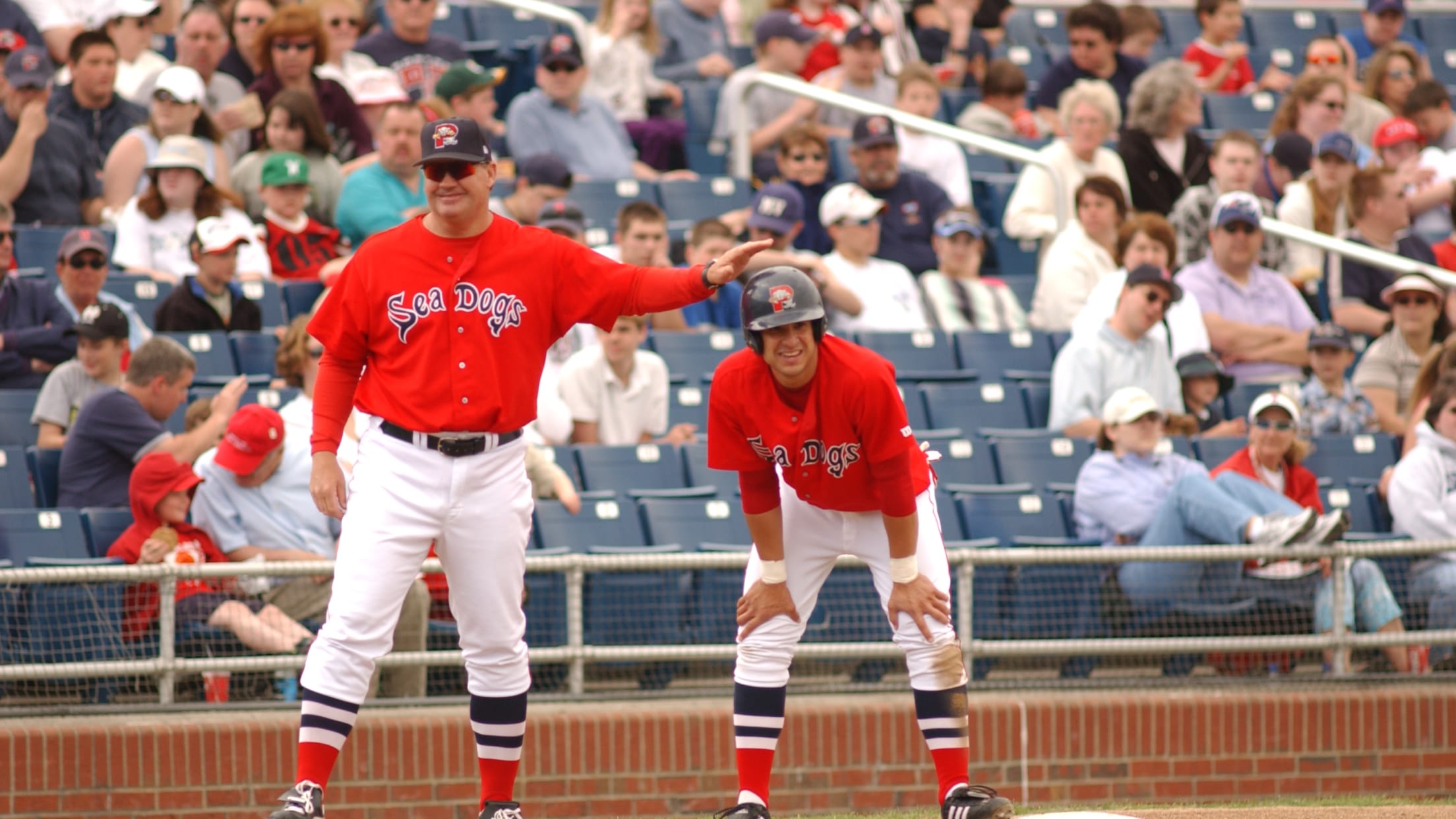 Portland, Maine- The Portland Sea Dogs are deeply saddened to hear of the passing of former Sea Dogs manager Ron Johnson. The Sea Dogs extend our heartfelt condolences to his family. Johnson passed away on Tuesday, January 26th from complications from COVID-19. He was 64. Johnson served as Portland's first