Tickets for May Sea Dogs Games Go On Sale Wednesday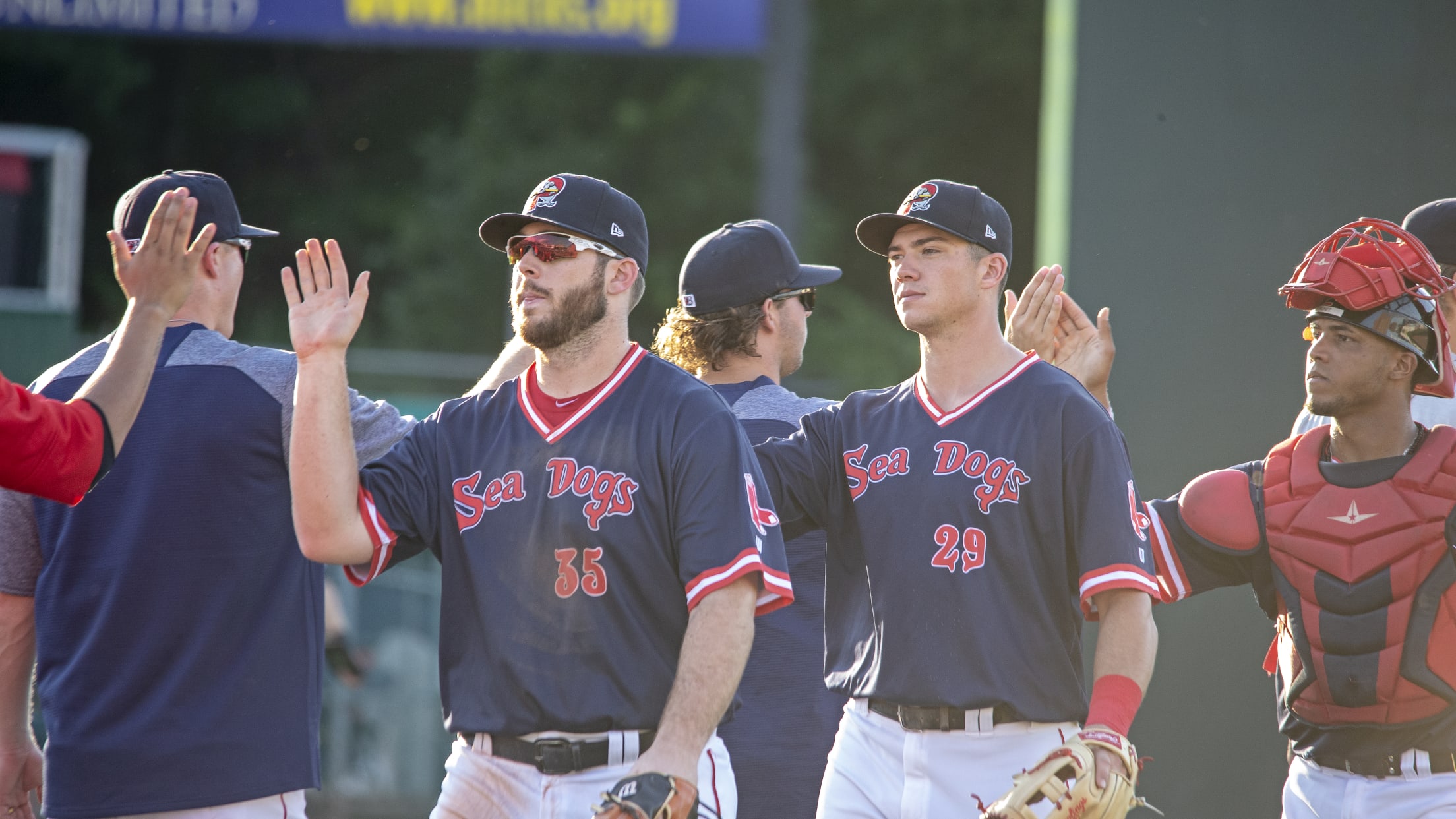 Portland, Maine- Tickets for May Sea Dogs games will go on sale to the public on Wednesday, April 14th at 12:00 noon. Tickets can be purchased online at seadogs.com or by calling the Sea Dogs Ticket Office at 207-879-9500. No on-site ticket sales will be permitted to start the season.
Sea Dogs Announce Reopening Plans
Hadlock Field to open at 28% capacity on May 4th,
Tickets for May games will go on sale on April 14th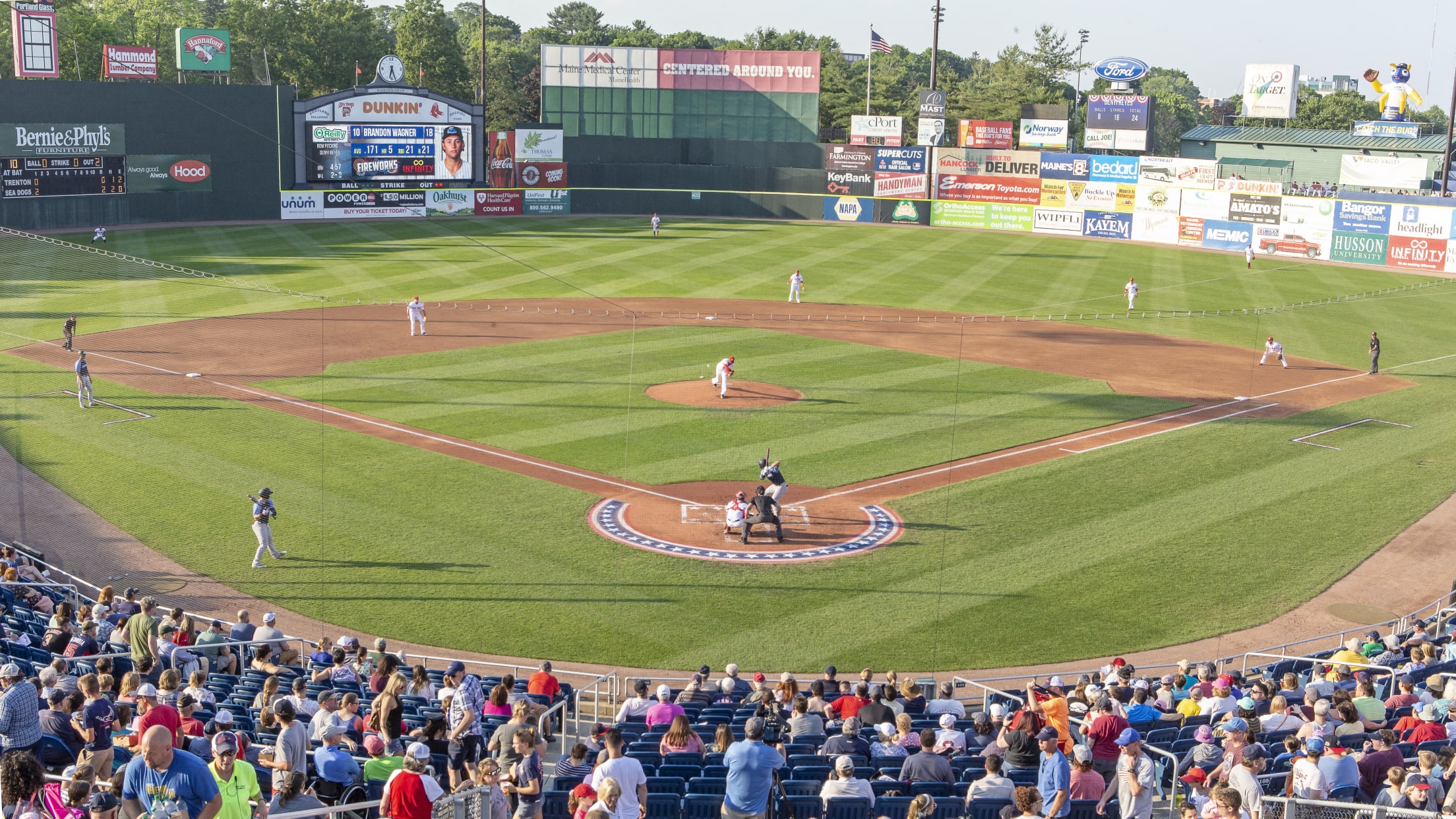 Portland, Maine- Baseball is back at Hadlock Field starting May 4th! We are thrilled to announce we have gained state approval for our 2021 reopening plan and we could not be more excited to safely welcome back our employees, fans, and players to Hadlock Field. As we enter the 2021
Sea Dogs Game Times Announced
Season Opener Scheduled for May 4th @ 6:00 PM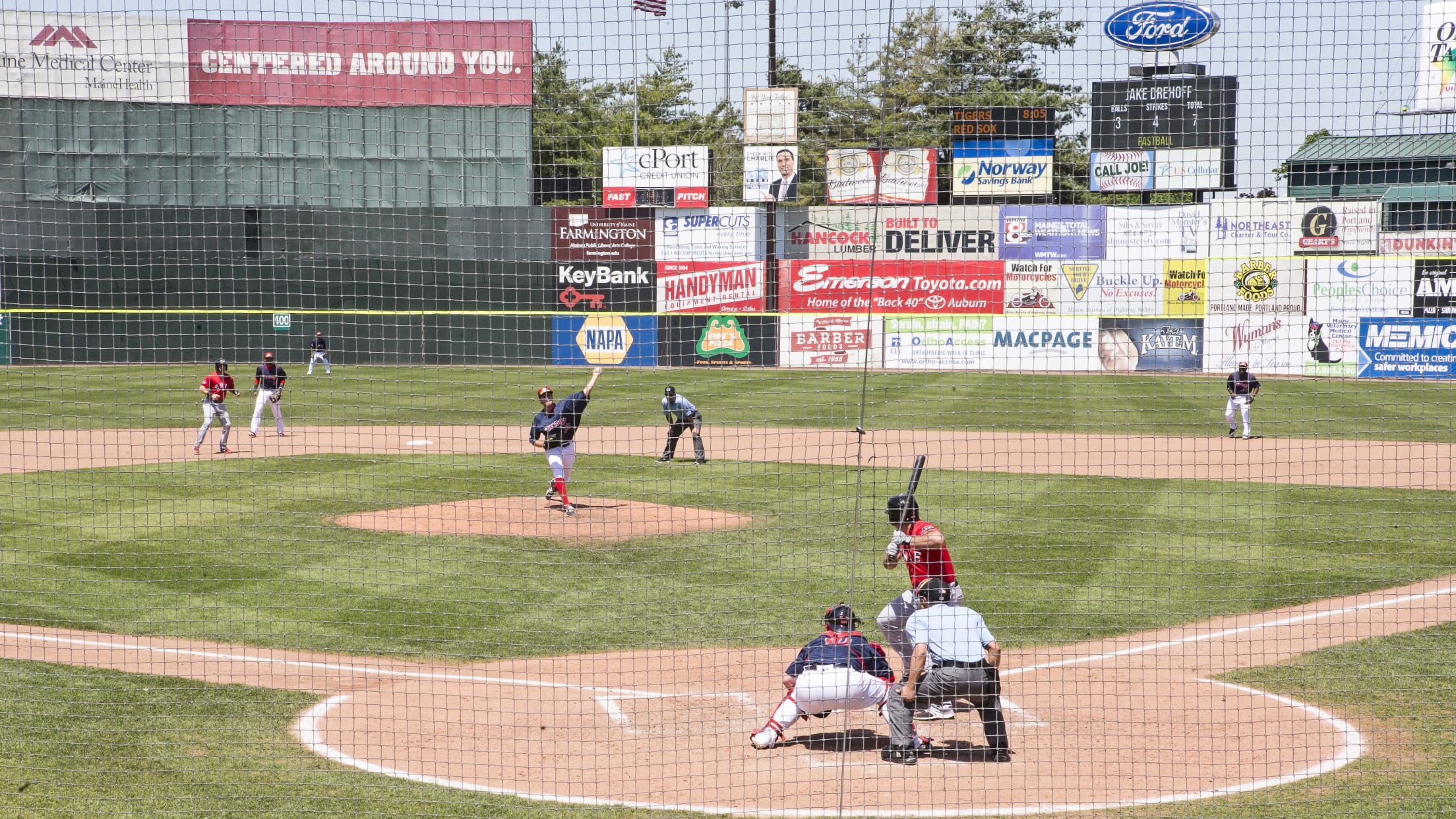 2021 Sea Dogs Schedule 2021 Printable Schedule Portland, Maine- The Portland Sea Dogs in conjunction with Major League Baseball have announced game times for Sea Dogs home games in 2021. Standard game times in 2021 will be 6:00 PM for games Tuesday through Saturday with Sundays being at 1:00 PM.
Sea Dogs 2021 Schedule Announced
Opening Day set for May 4th at Hadlock Field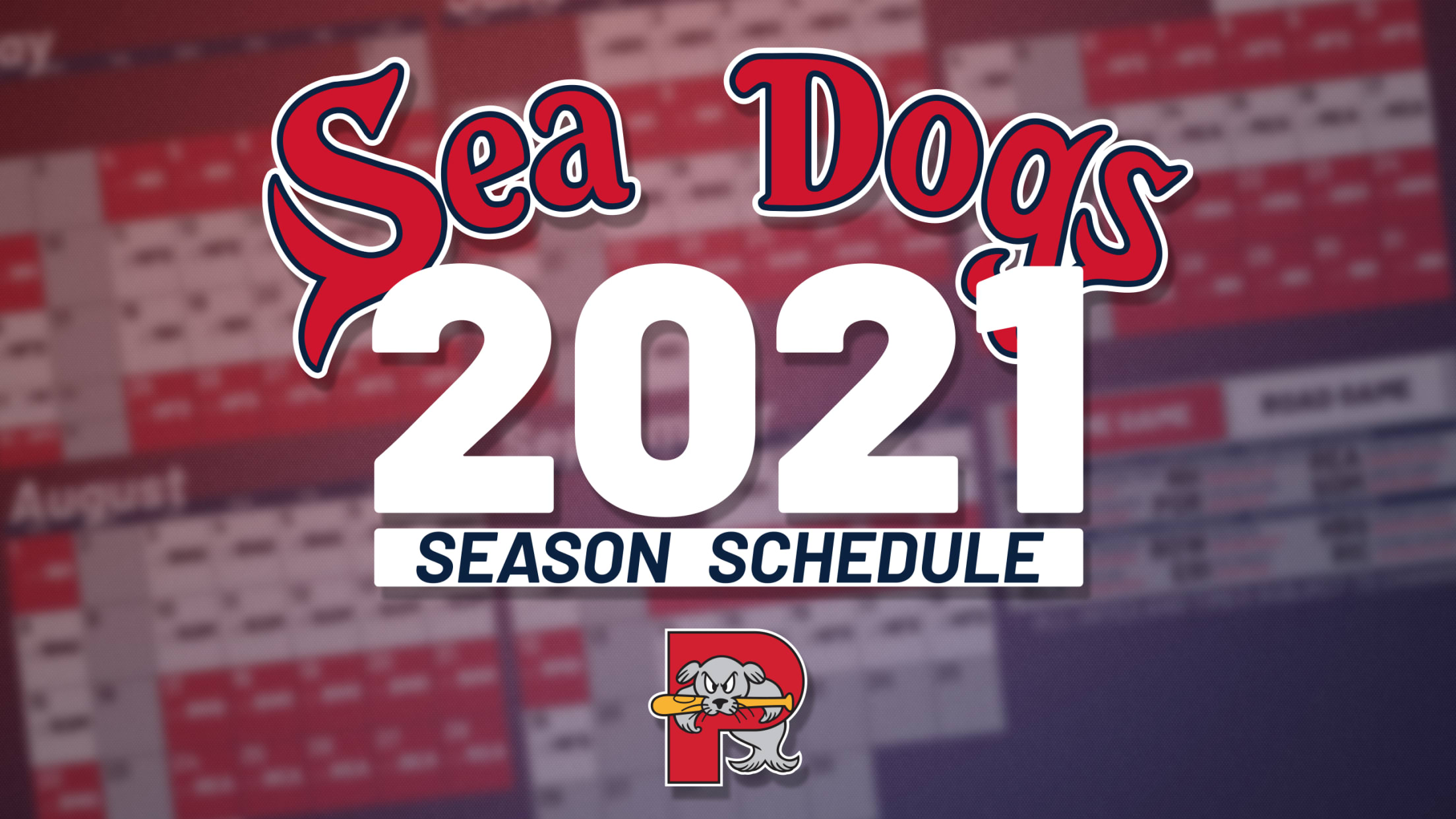 2021 Sea Dogs Schedule (PDF) Portland, Maine- Major League Baseball has announced the Sea Dogs 2021 schedule. The Sea Dogs will open the season on May 4th hosting the New Hampshire Fisher Cats at Hadlock Field. The 2021 season will be 120 games (60 home and 60 away) consisting of
Sea Dogs sign PDL with Red Sox
The agreement secures the Red Sox affiliation in Portland for at least ten years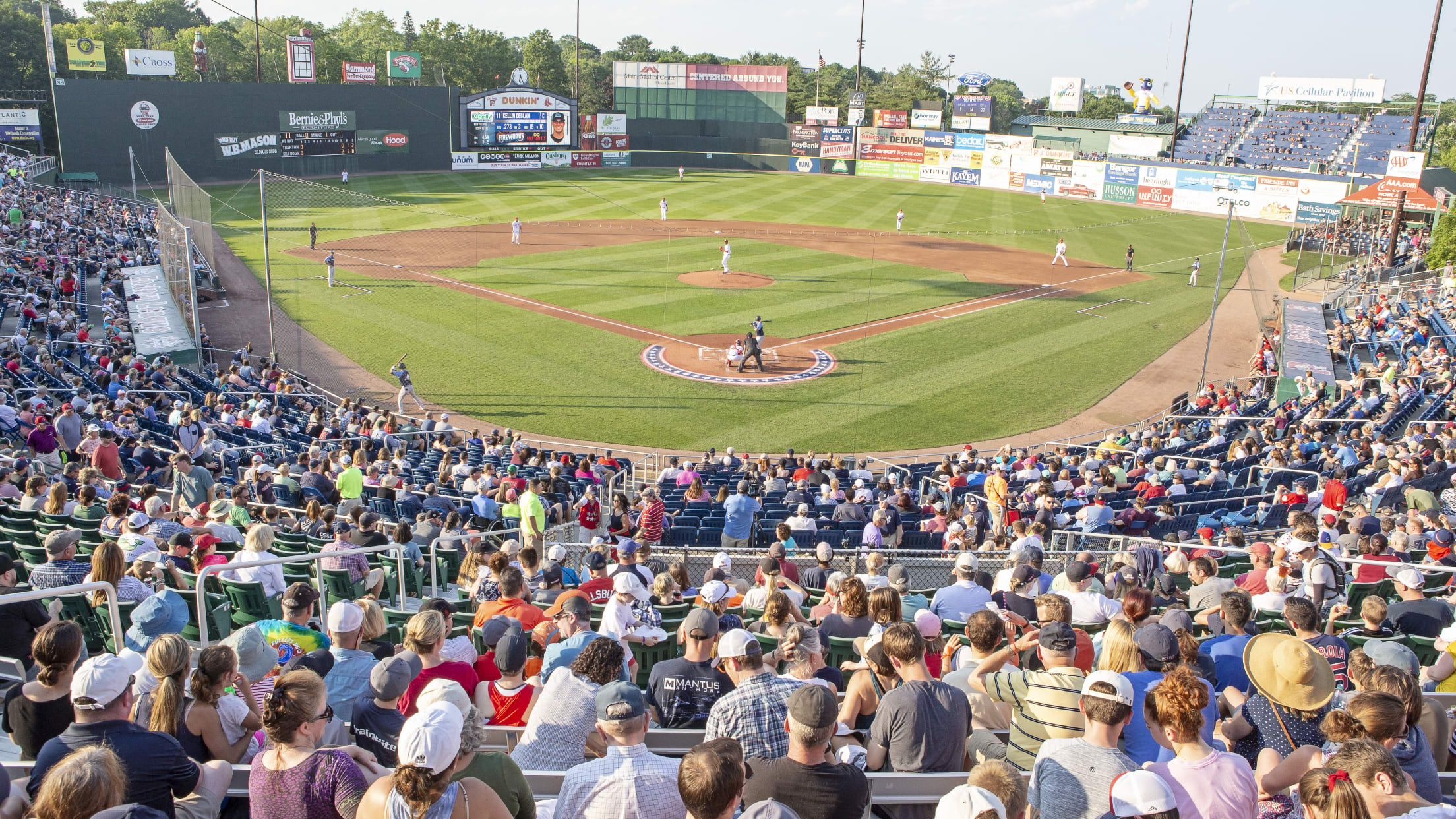 MLB announces new Minors teams, leagues Red Sox extend invites to four minors affiliates Portland, Maine- The Portland Sea Dogs have accepted the invitation from Major League Baseball and the Boston Red Sox to join Major League Baseball's new player development structure by signing a Professional Development License (PDL). The
Sea Dogs 2021 Coaching Staff Announced
Corey Wimberly named Sea Dogs Manager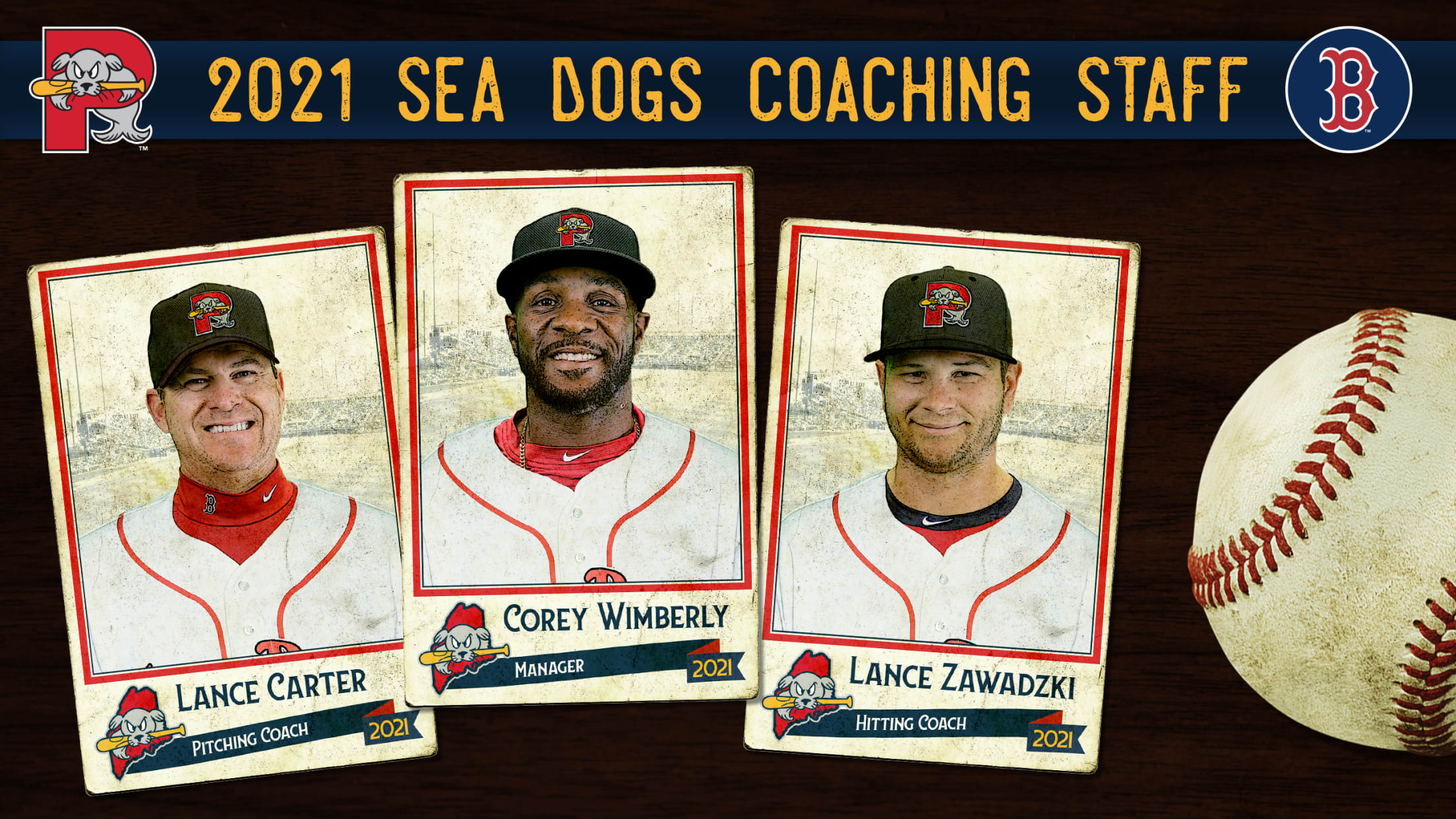 Portland, Maine - The Boston Red Sox have named Corey Wimberly the new manager of the Portland Sea Dogs. In addition, Lance Carter will serve as pitching coach and Lance Zawadzki as hitting coach. Scott Gallon returns for his fifth season as the Sea Dogs' Athletic Trainer and Jeff Dolan
Sea Dogs mourn the passing of former manager Ron Johnson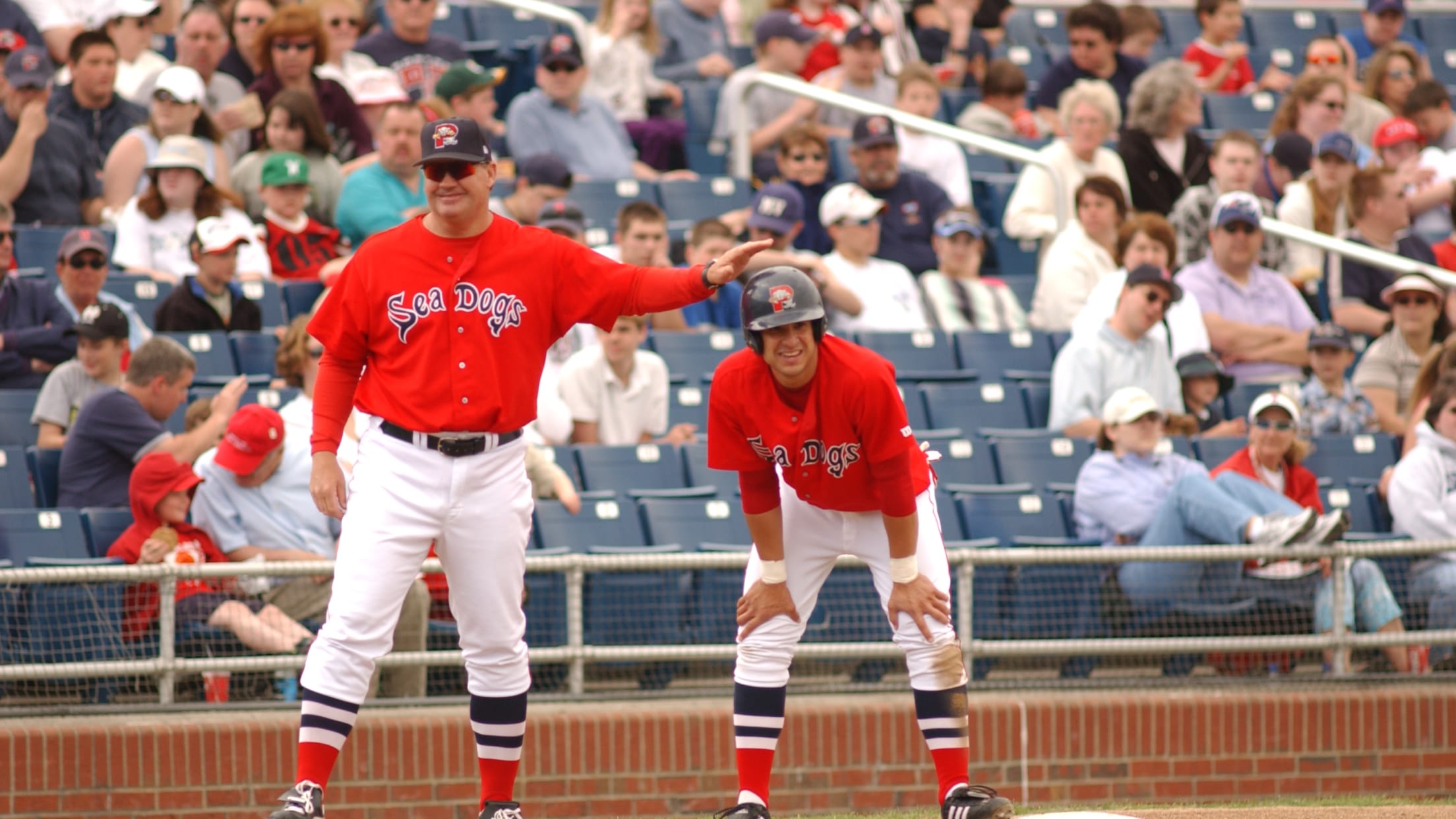 Portland, Maine- The Portland Sea Dogs are deeply saddened to hear of the passing of former Sea Dogs manager Ron Johnson. The Sea Dogs extend our heartfelt condolences to his family. Johnson passed away on Tuesday, January 26th from complications from COVID-19. He was 64. Johnson served as Portland's first
2020 MLB Postseason features 11 former Sea Dogs
9 of the 16 playoff teams feature a Sea Dogs alum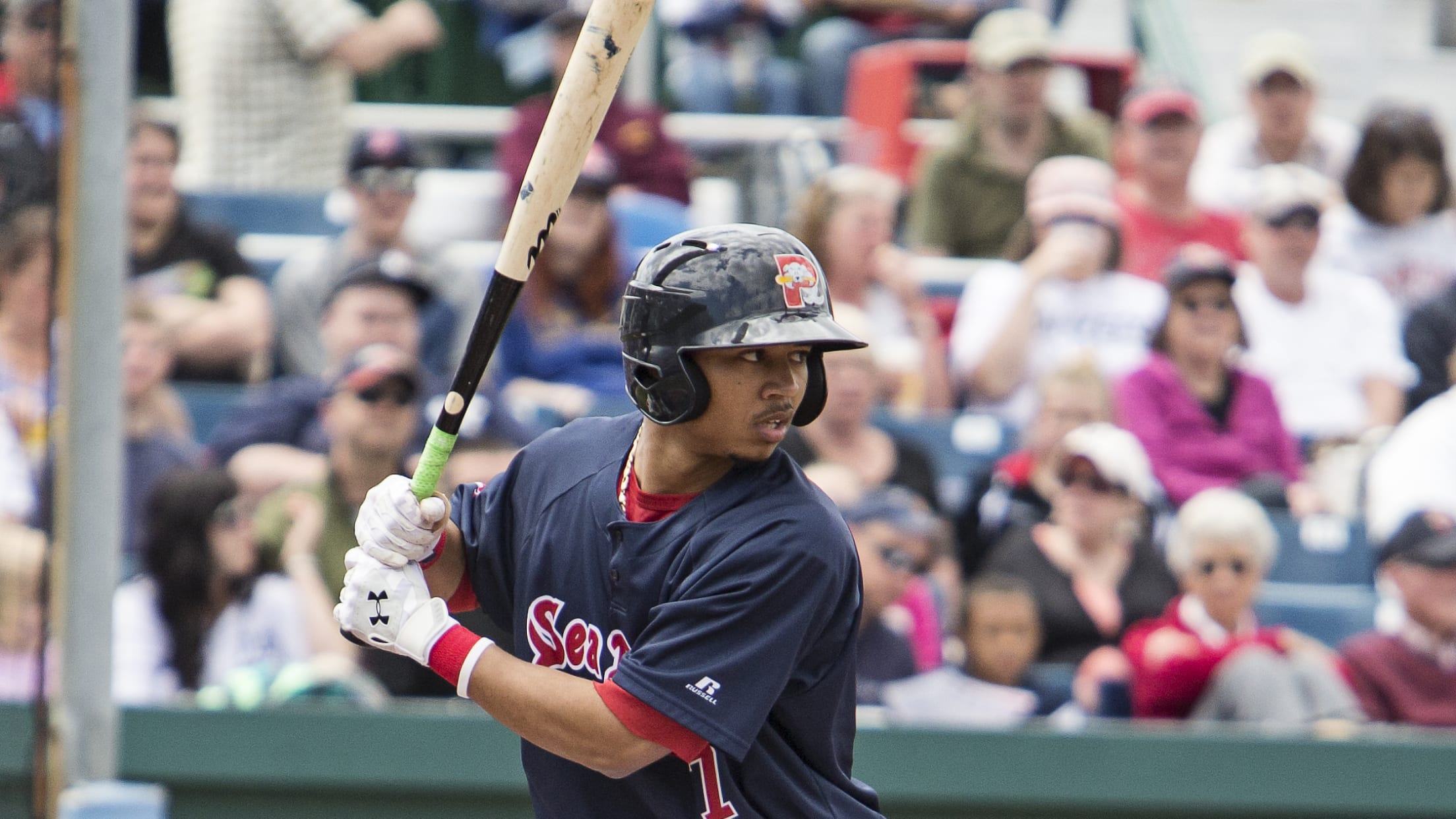 As the 2020 Major League Baseball playoffs kick-off on Tuesday, 11 former Sea Dogs will be competing for a World Series title. 9 of the 16 playoff teams feature at least one former Sea Dog on the team. In addition to the players, seven former Sea Dogs players/ coaches will
Slugger's Holly Jolly Deliveries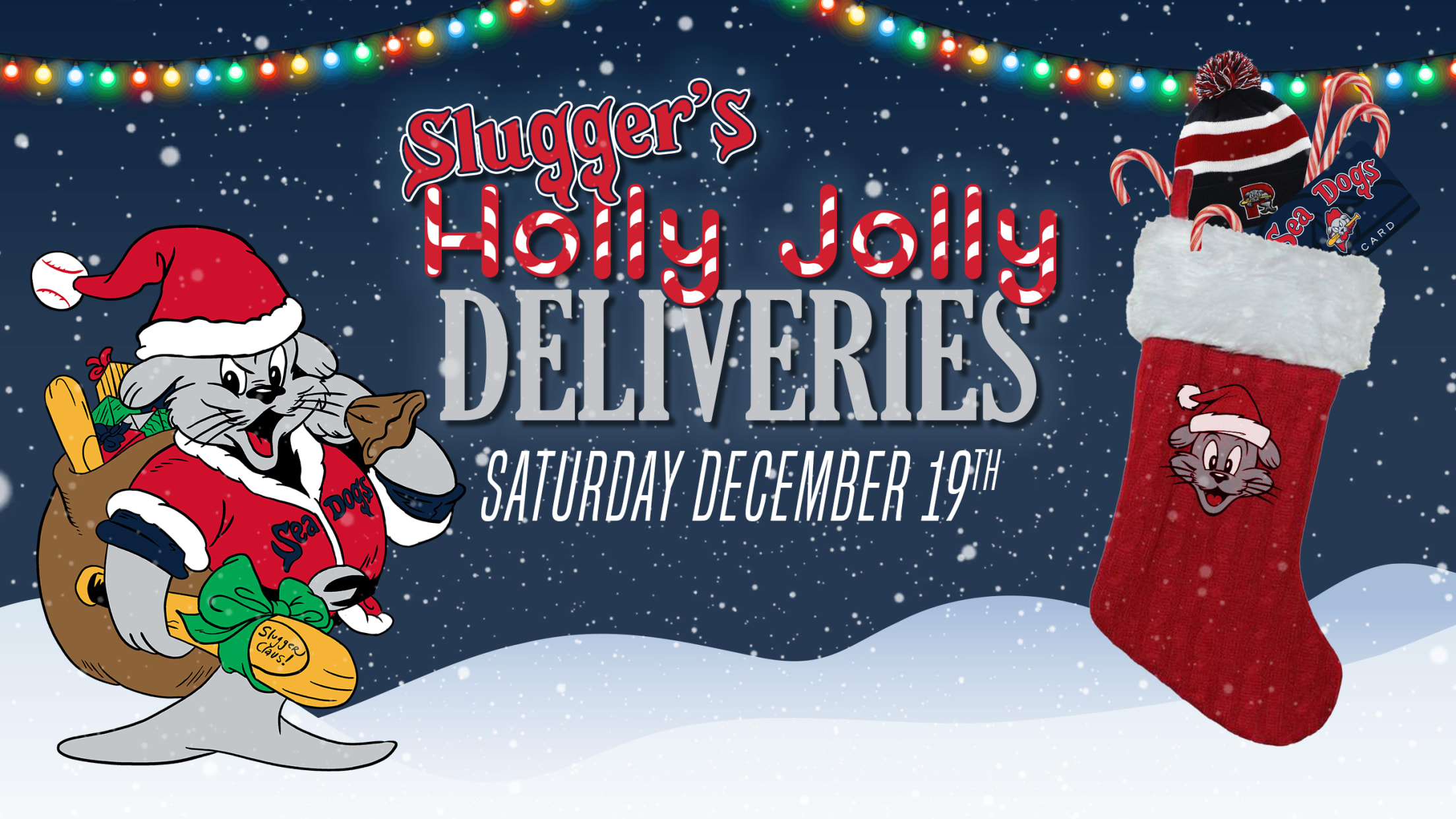 CLICK HERE TO SIGN-UP Looking for a unique holiday gift? Surprise the baseball fan in your life with Slugger's Holly Jolly delivery. On Saturday, December 19th, Slugger the Elf, will make a special delivery to the recipient. Each delivery will include: · Sea Dogs winter knit cap · $25 gift
Sea Dogs to host Halloween at Hadlock
Event features safe Trick-or-Treating and photo opportunities with characters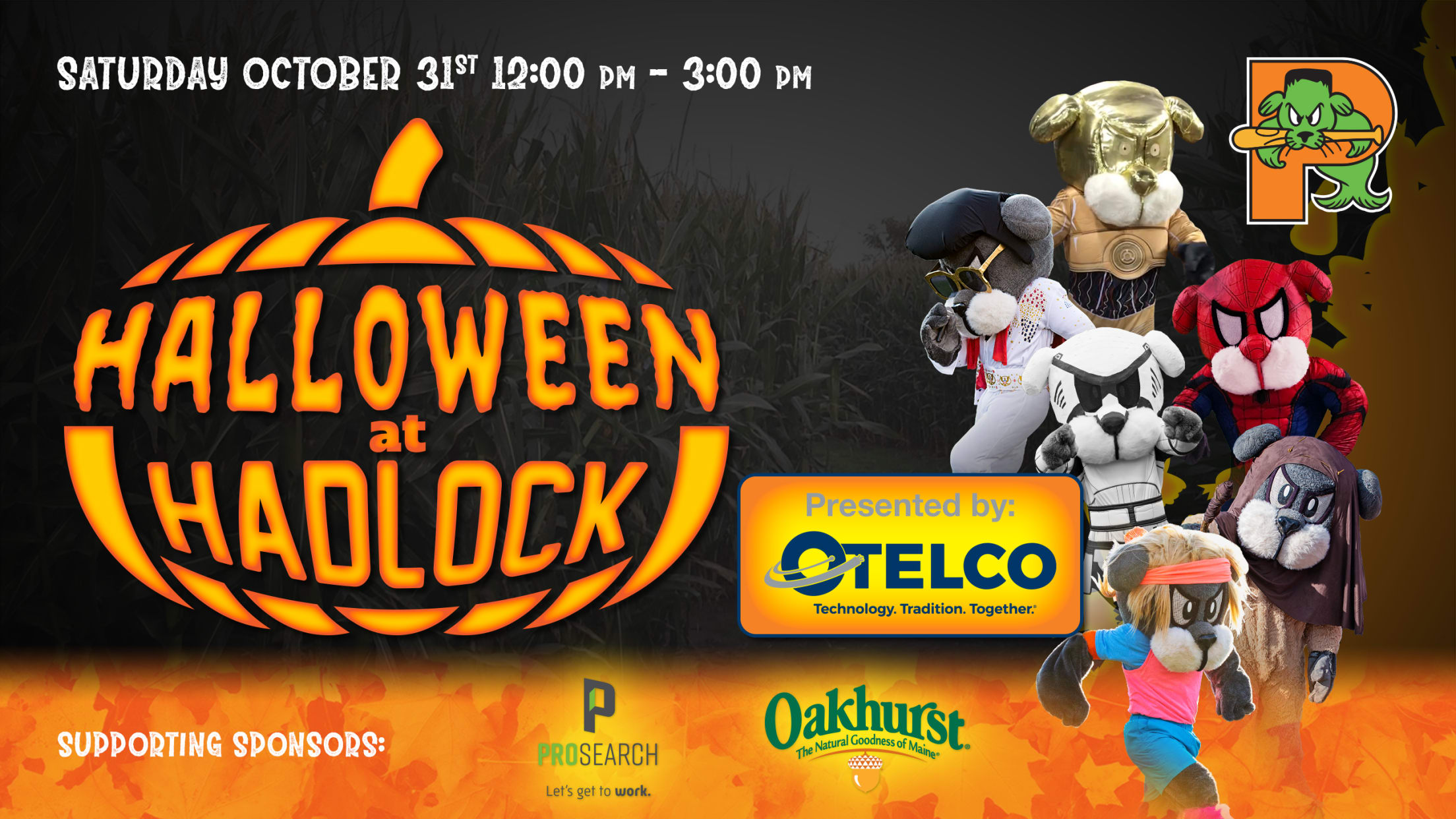 This event has SOLD OUT. If you would like to be added to our waiting list, in the event additional times become available, please send us an email at [email protected]. Portland, Maine- The Portland Sea Dogs will host Halloween at Hadlock, presented by Otelco, on Saturday, October 31st from 12:00
Carve your own Sea Dogs Pumpkin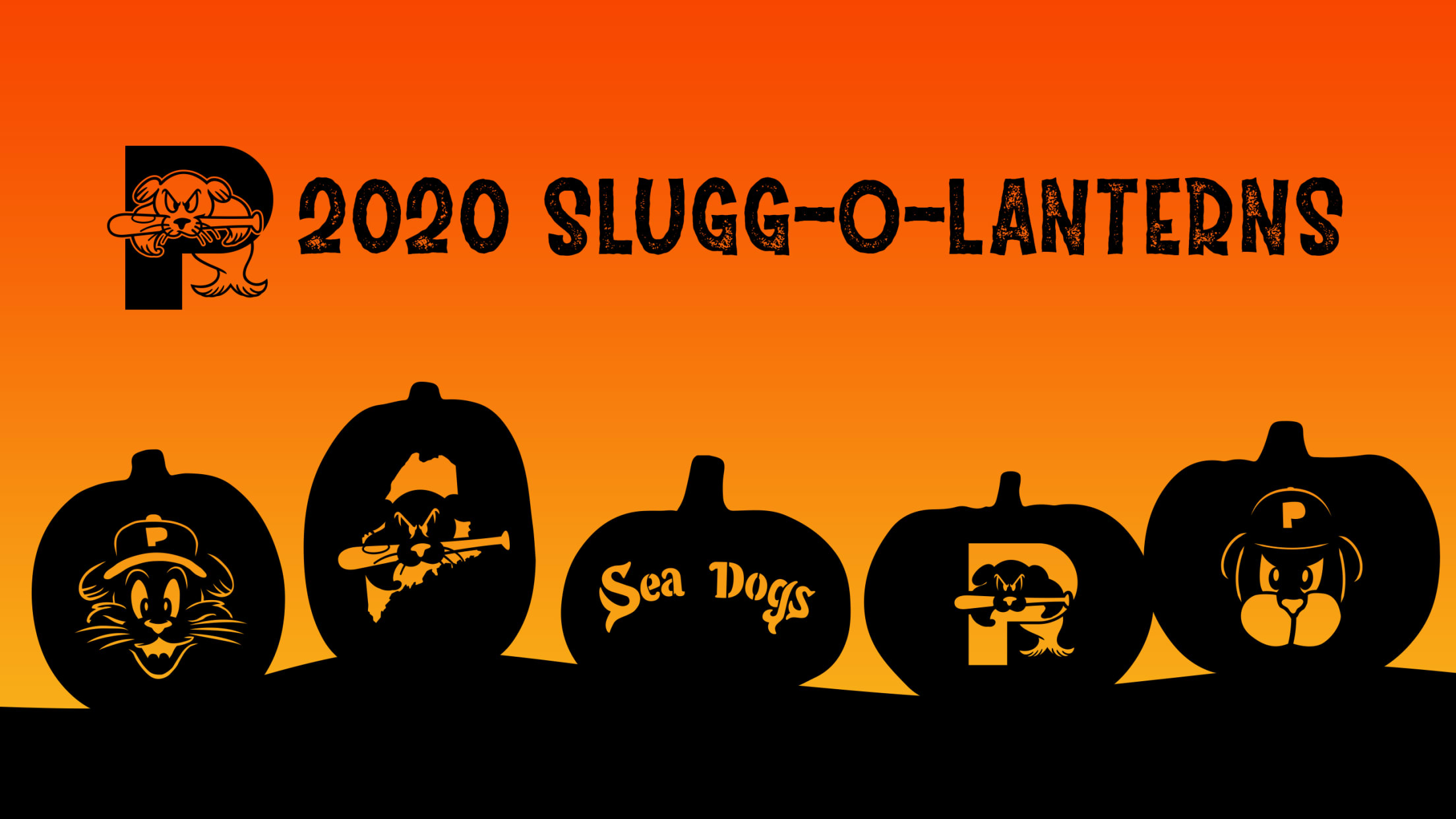 This Halloween show off your Sea Dogs pride by carving your very own Slugg O' Lantern. Download our easy to use pumpkin stencils to carve your pumpkin. Choose the Sea Dogs primary logo, State of Maine logo, word mark, or Slugger. After you've carved your pumpkin, we would love to
Sea Dogs rank in top 25 MiLB merchandise sales
Sea Dogs make 26th appearance on the top 25 list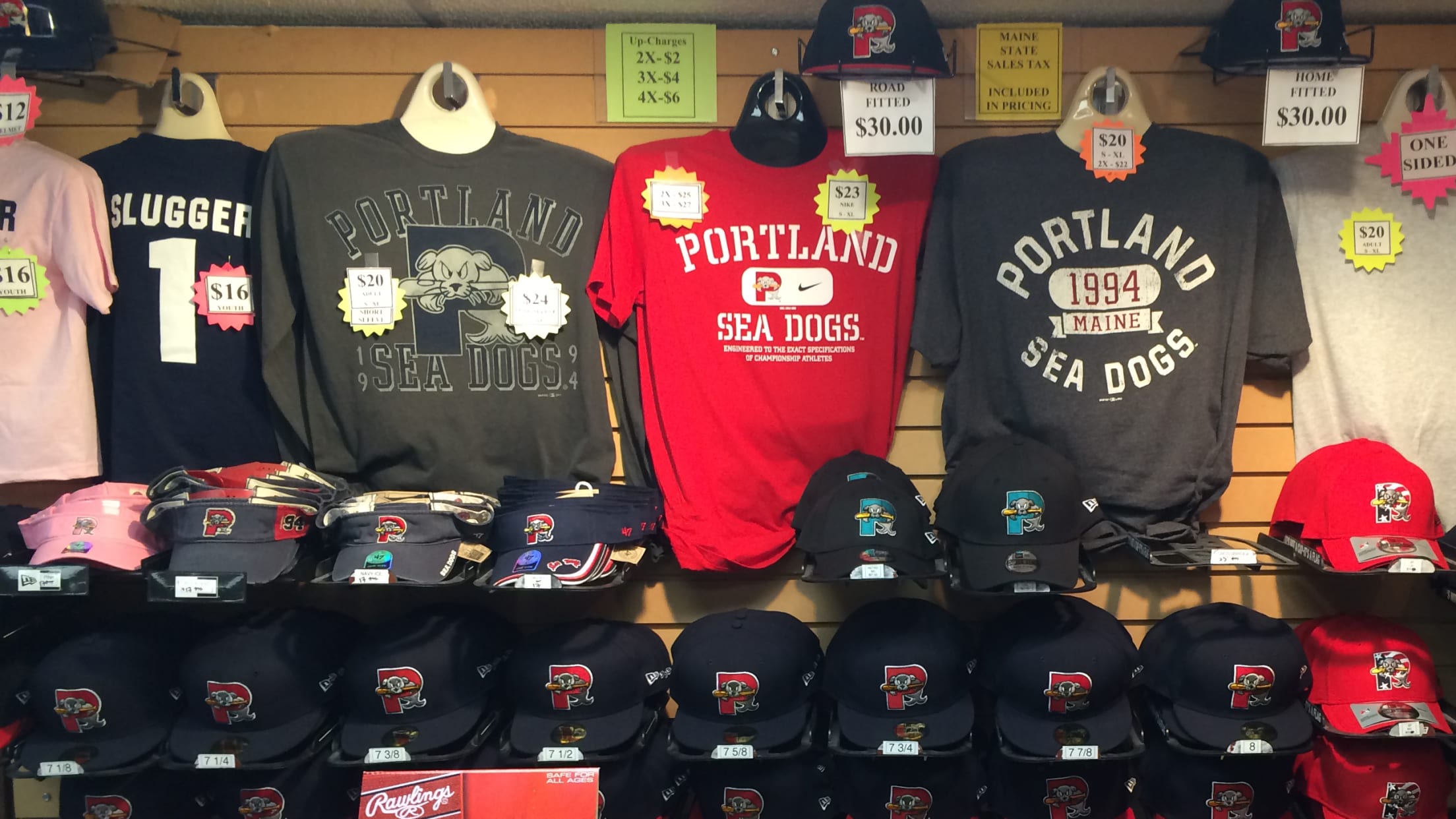 Portland, Maine – Minor League Baseball released its annual list of the top 25 teams in merchandise sales for the 2019 season. For the 26th time the Portland Sea Dogs were among the top 25 teams out of 160 Minor League Baseball clubs. Portland has made the list of top
Sea Dogs Virtual Sell Out to Help Strike Out Cancer in Kids
In honor of National Childhood Cancer Awareness month, fans can purchase virtual seats to support the Maine Children's Cancer Program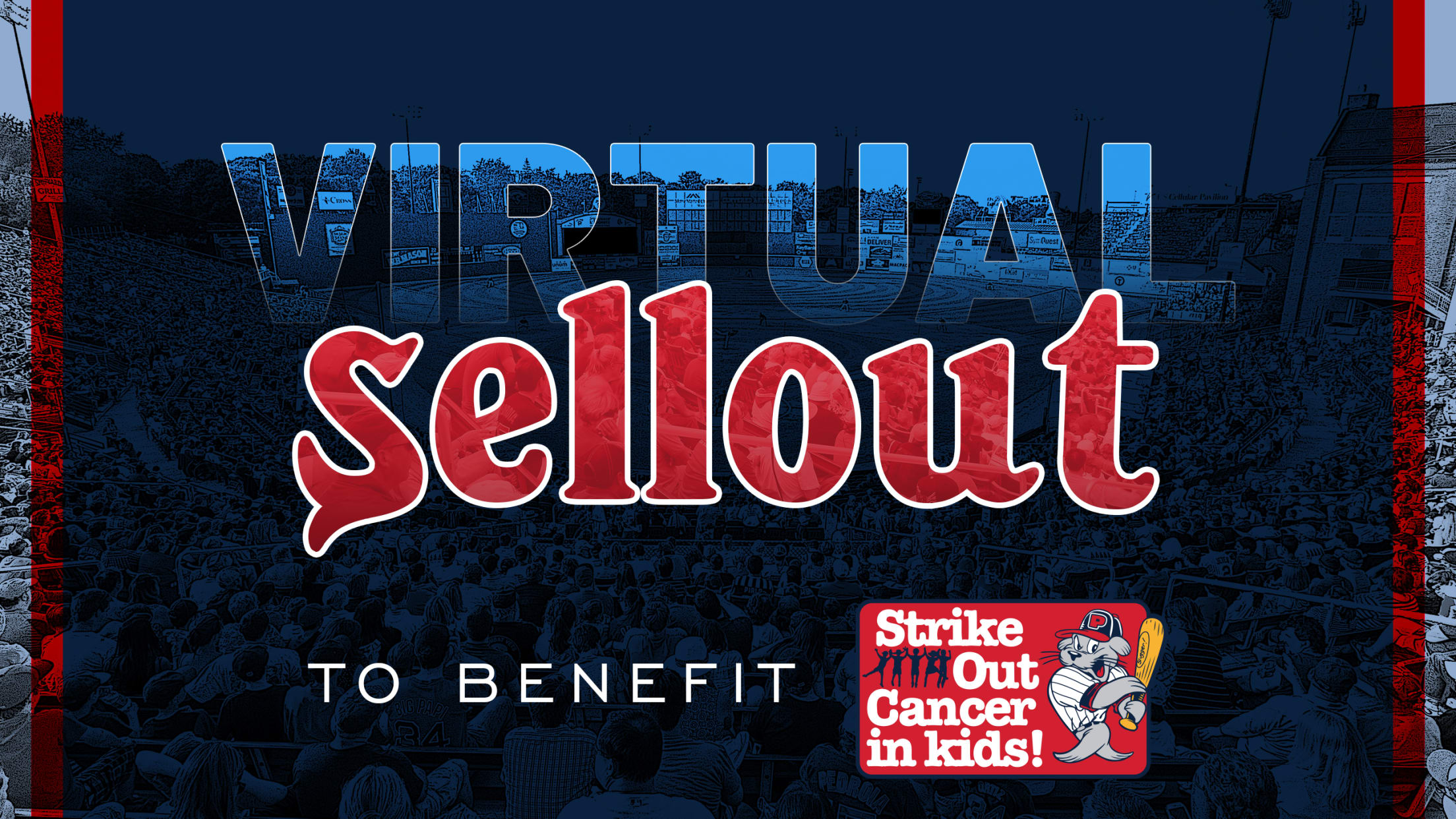 CLICK HERE TO DONATE Portland, Maine- Throughout the month of September, which is National Childhood Cancer Awareness month, the Sea Dogs are asking fans to help virtually sell out Hadlock Field to raise money for the Sea Dogs' official charity- Maine Children's Cancer Program. The Sea Dogs and Maine Children's