Sea Dogs Statement Regarding 2020 Season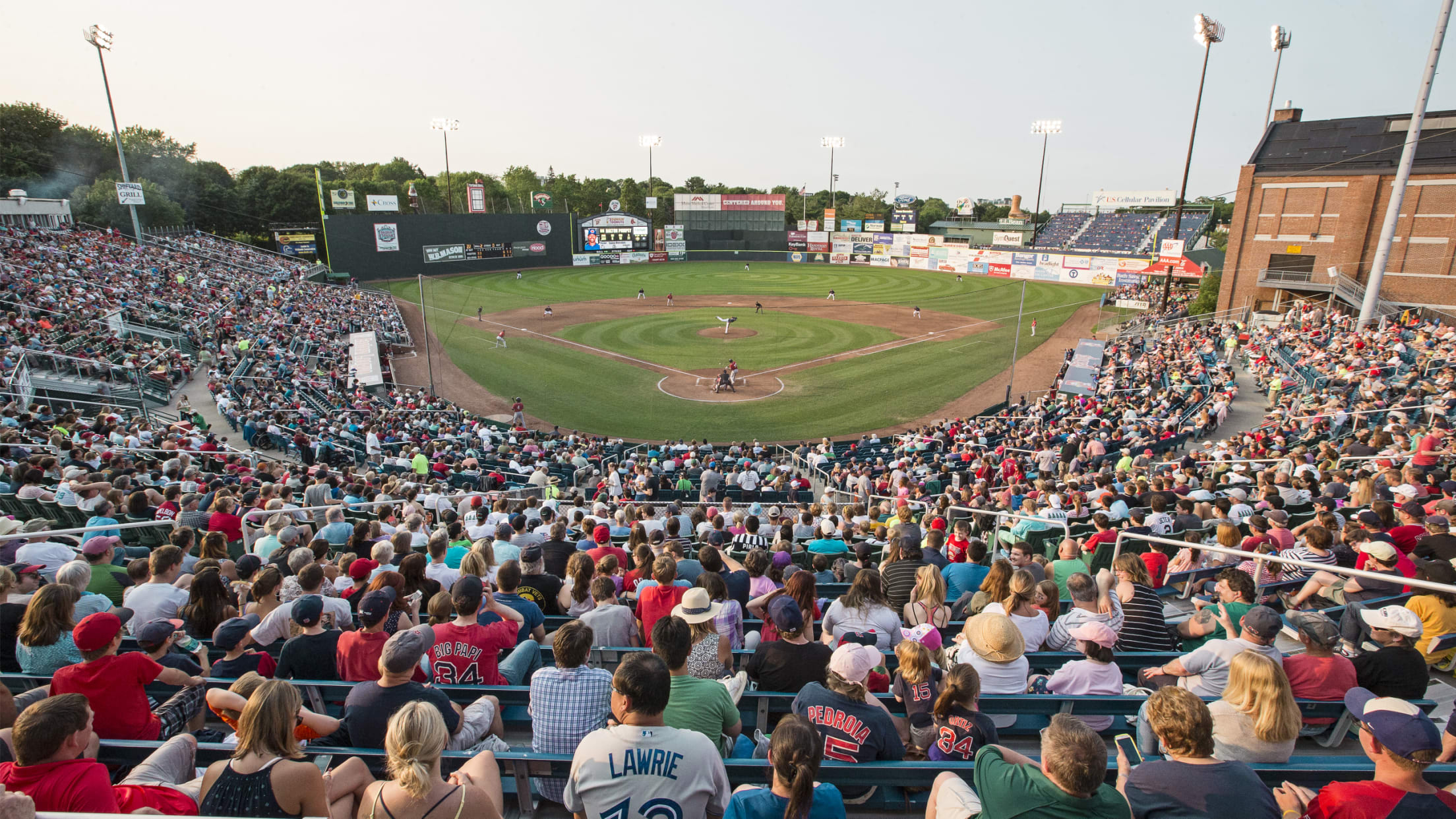 We want to update our fans on where we stand with the 2020 Portland Sea Dogs season. While our season is still officially delayed, we do want to respect Governor Janet Mills' re-opening plans which restrict crowds of more than 50 through at least July. Given those guidelines we want
Maine Teams Join on Food Fundraiser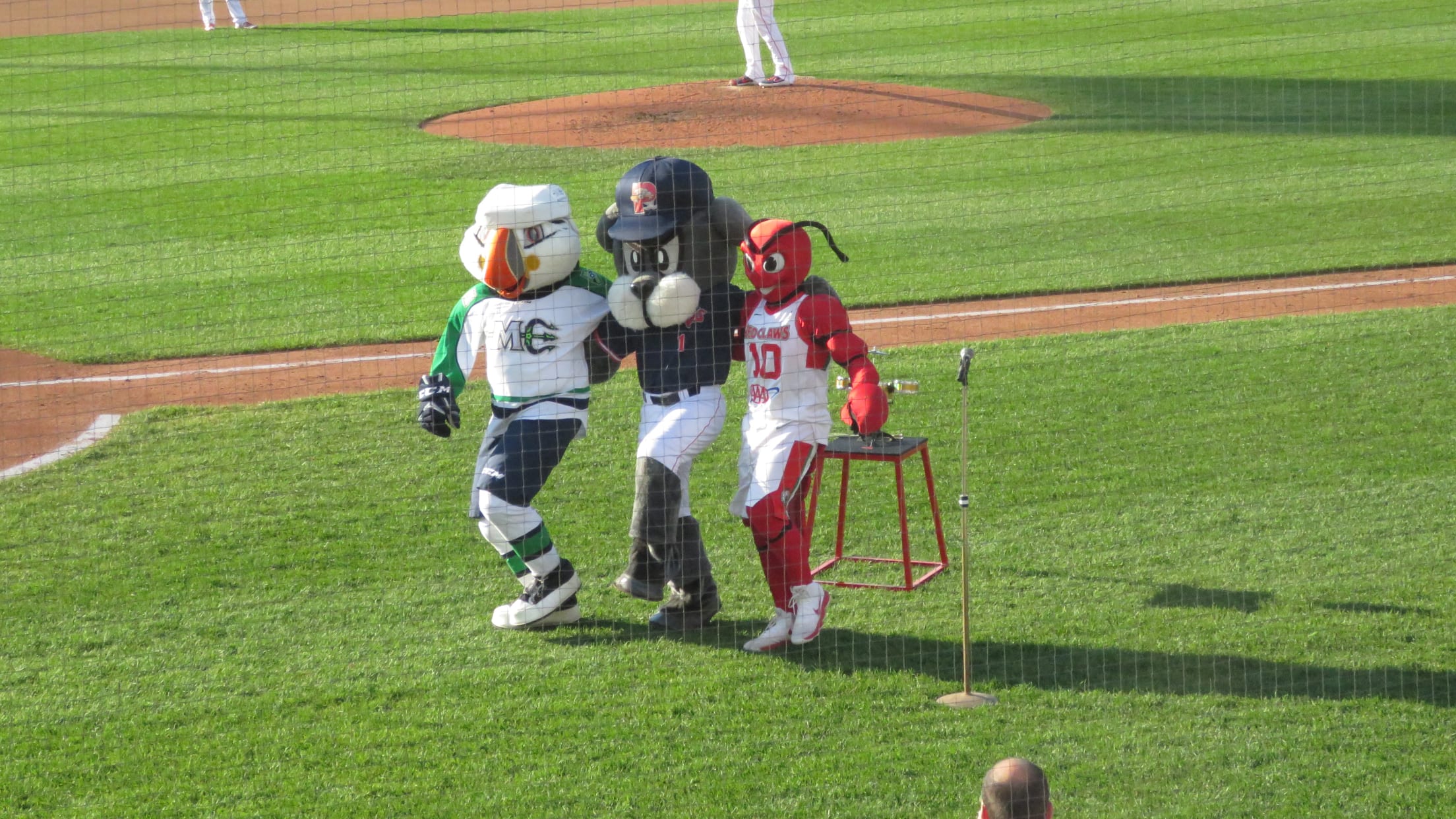 Portland, Maine- The Portland Sea Dogs along with the Maine Mariners and Maine Red Claws are joining forces with Evergreen Credit Union to help Mainers in need of food. The "Fans for Food" campaign benefits Maine's Good Shepherd Food Bank and associated local food pantries. Good Shepherd Food Bank's President
Sea Dogs' Offices Temporarily Closed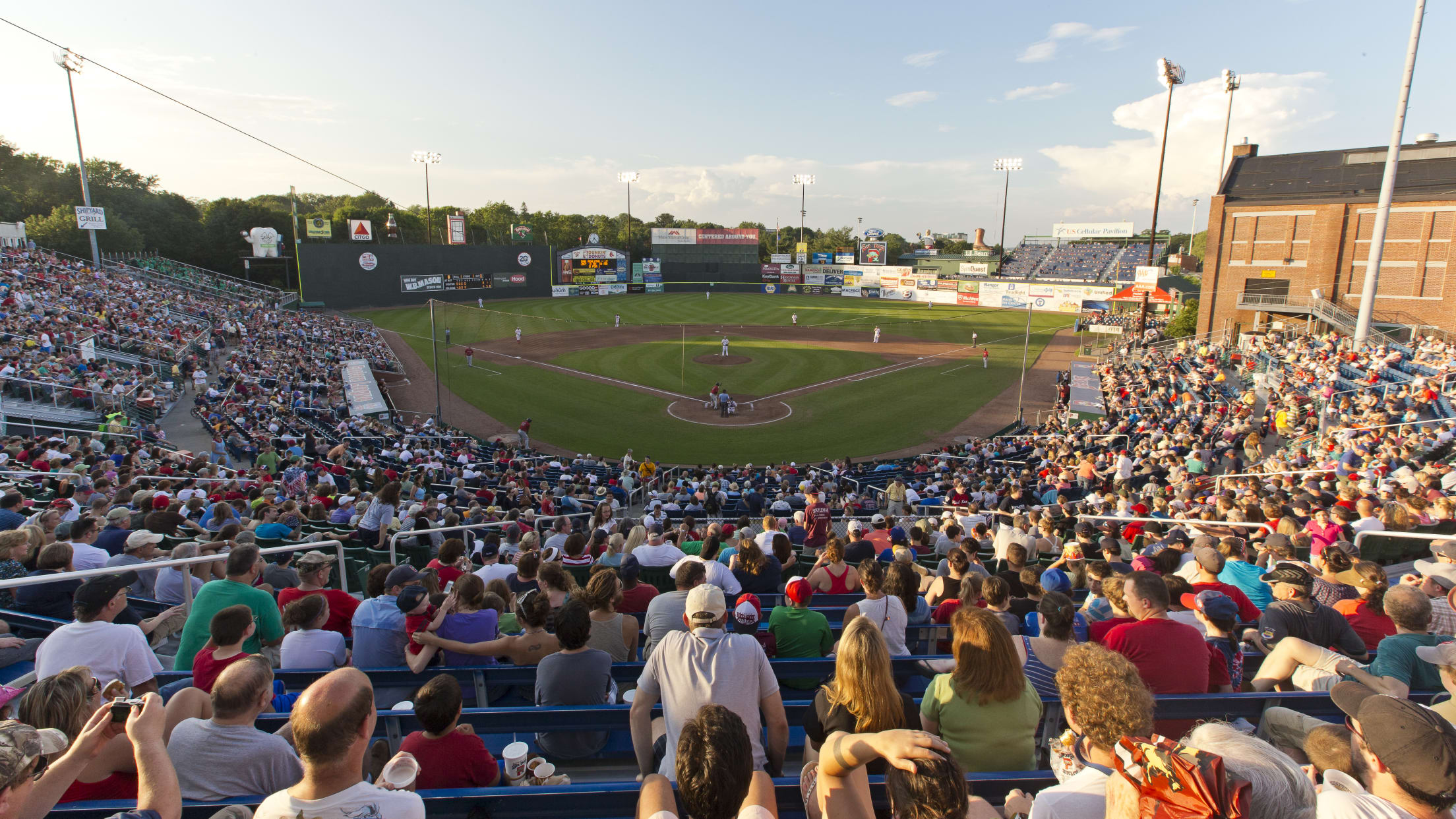 For the safety of our staff and fans, Hadlock Field will be closed until further notice as our staff will be working remotely. For the convenience of our fans, our phone lines (207-874-9300) will be monitored, simply leave a message and we'll return your call. Fans may also contact us
Emma Tiedemann hired as new "Voice of the Sea Dogs"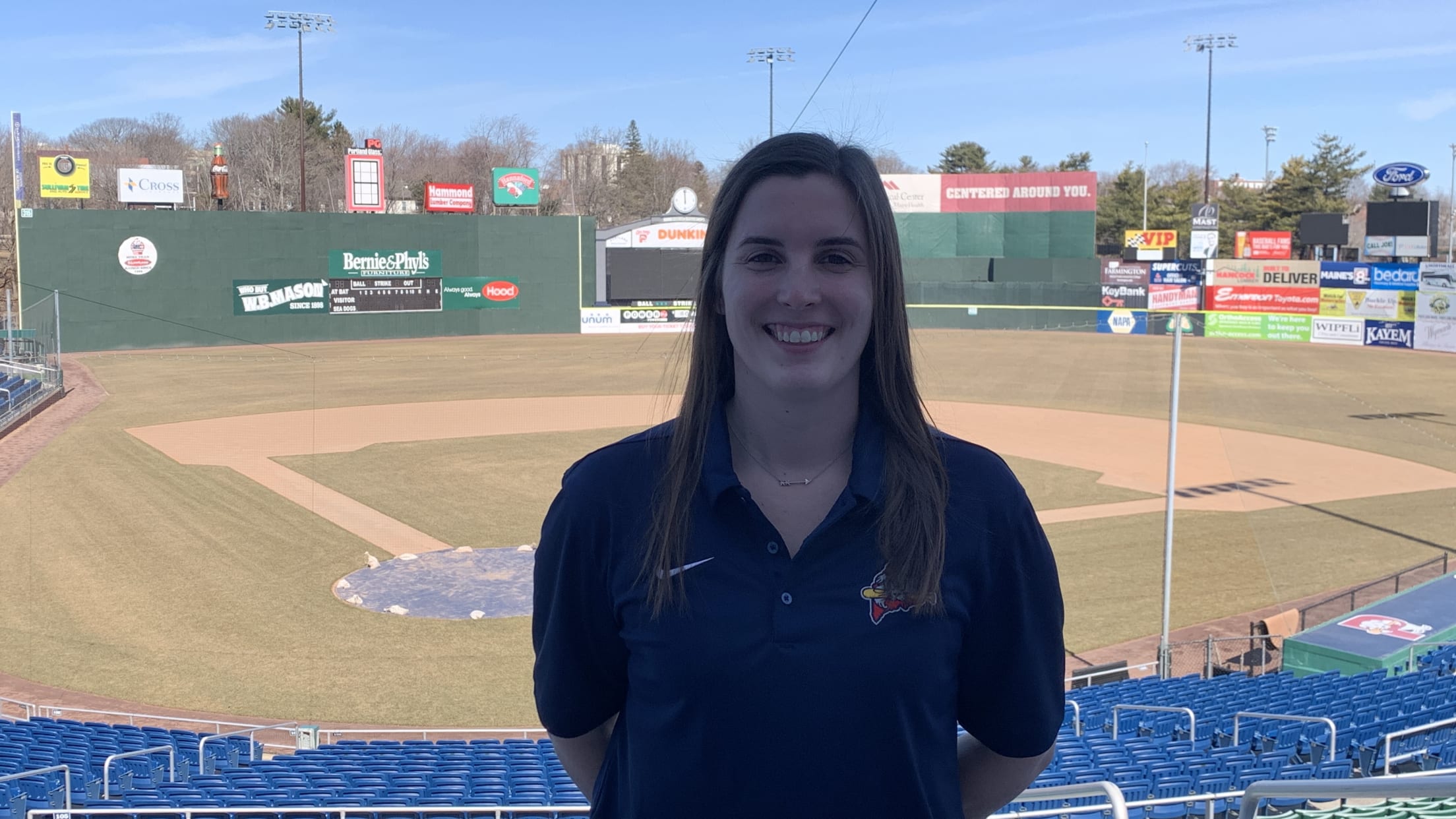 Portland, Maine- The Portland Sea Dogs have announced the hiring of Emma Tiedemann as the team's new Director of Broadcasting. Tiedemann replaces longtime Sea Dogs radio broadcaster Mike Antonellis, who has joined the Pawtucket Red Sox broadcast team. Tiedemann becomes just the fifth lead broadcaster in the Sea Dogs 27-year
"Voice of the Sea Dogs" Mike Antonellis called-up to Triple-A
Antonellis has broadcast 2,109 Sea Dogs games over 15 seasons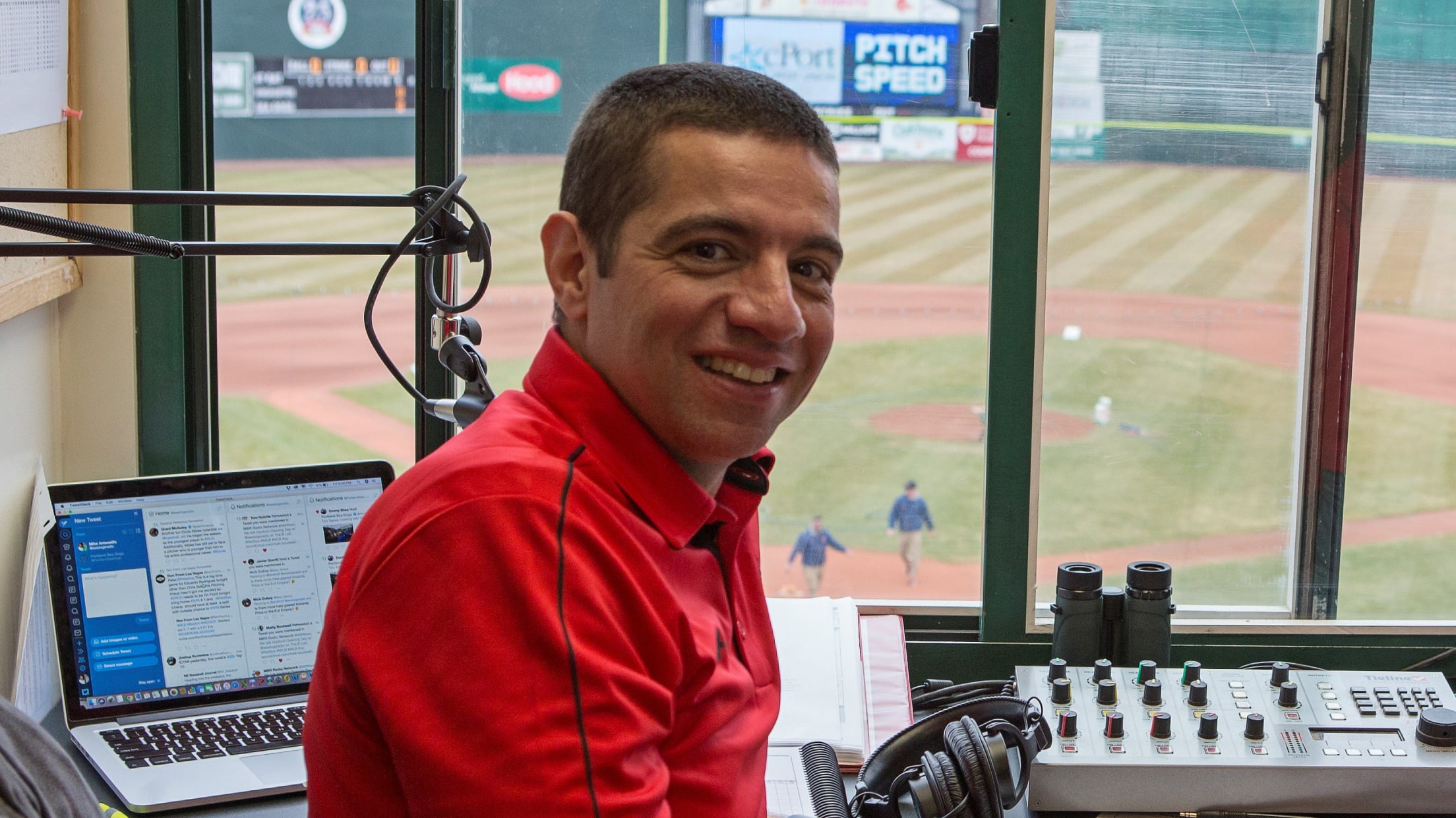 Portland, Maine- Longtime Sea Dogs radio broadcaster Mike Antonellis is moving up to Triple-A Pawtucket, where he will join the Pawtucket Red Sox broadcast team. Antonellis leaves the Sea Dogs after 15 seasons as the "Voice of the Sea Dogs". Antonellis, the Sea Dogs Director of Broadcasting and Media Relations,
Betts trade official with addition of Downs
No. 44 overall prospect, Wong going from Dodgers to Red Sox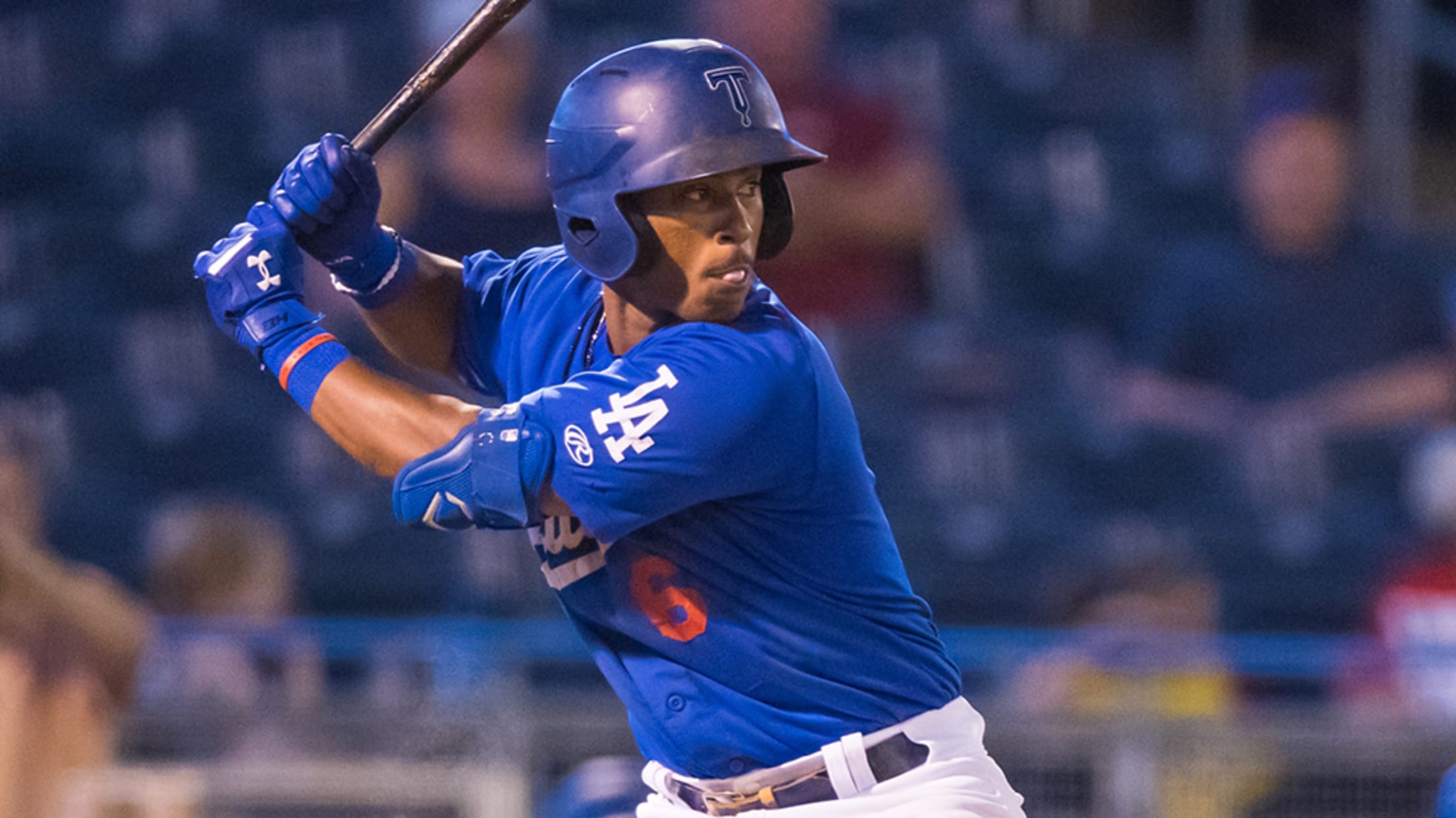 Baseball's blockbuster trade is finally official with the key addition of Dodgers' shortstop Jeter Downs. Downs, MLB.com's No. 44 overall prospect, and catcher Connor Wong were added to the deal that sends 2018 American League MVP Mookie Betts, left-hander David Price and cash from the Red Sox to the Dodgers. The trade was finalized
Sea Dogs unveil Alces identity for Copa De La Diversión
Alces de Maine will take the field on Friday, May 15th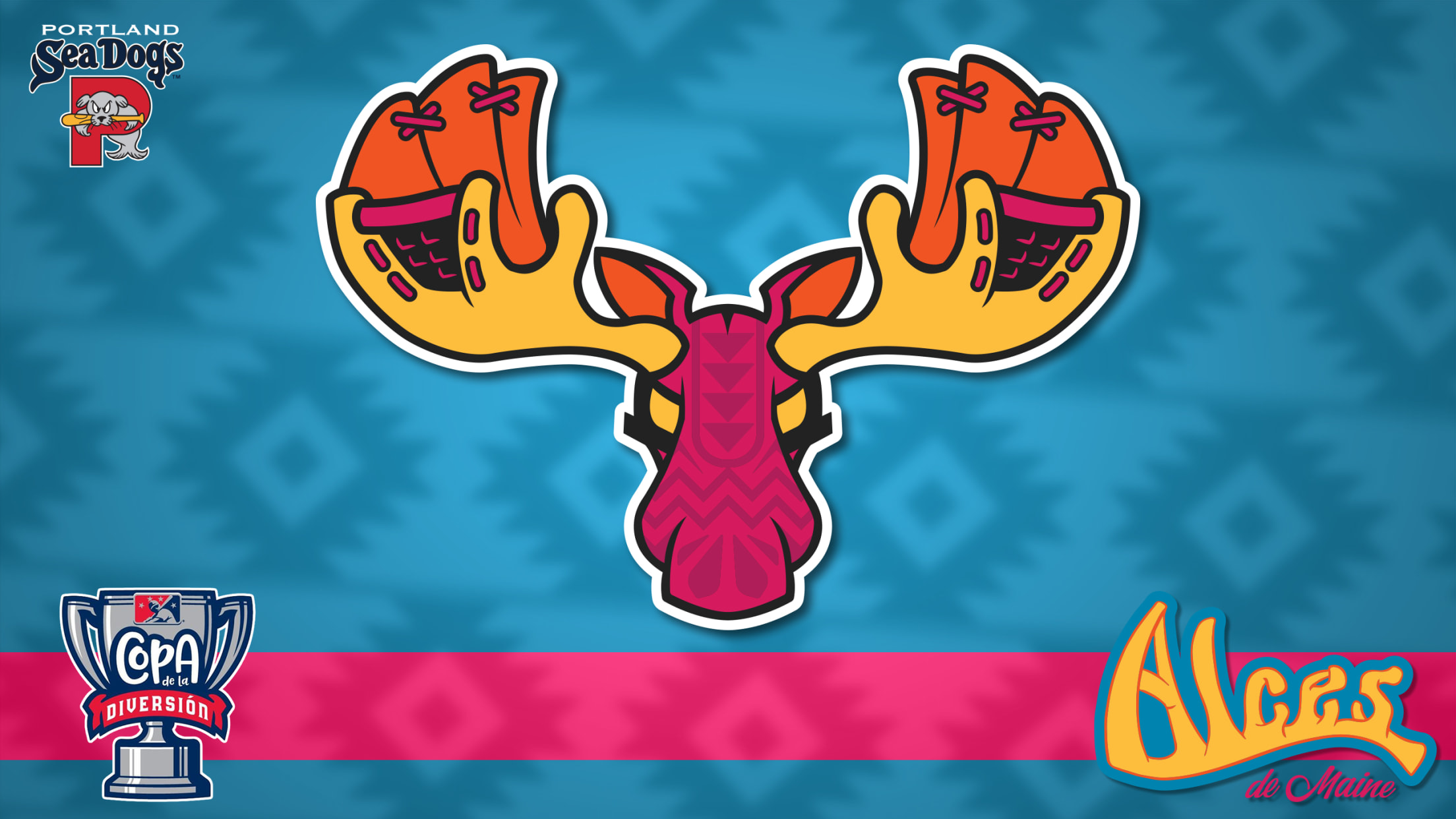 Portland, Maine- The Portland Sea Dogs will transform into the Alces de Maine on Friday, May 15th as part of Minor League Baseball's Copa De La Diversión initiative.
Sea Dogs 2020 Coaching Staff Announced
Joe Oliver returns for second season as Sea Dogs Manager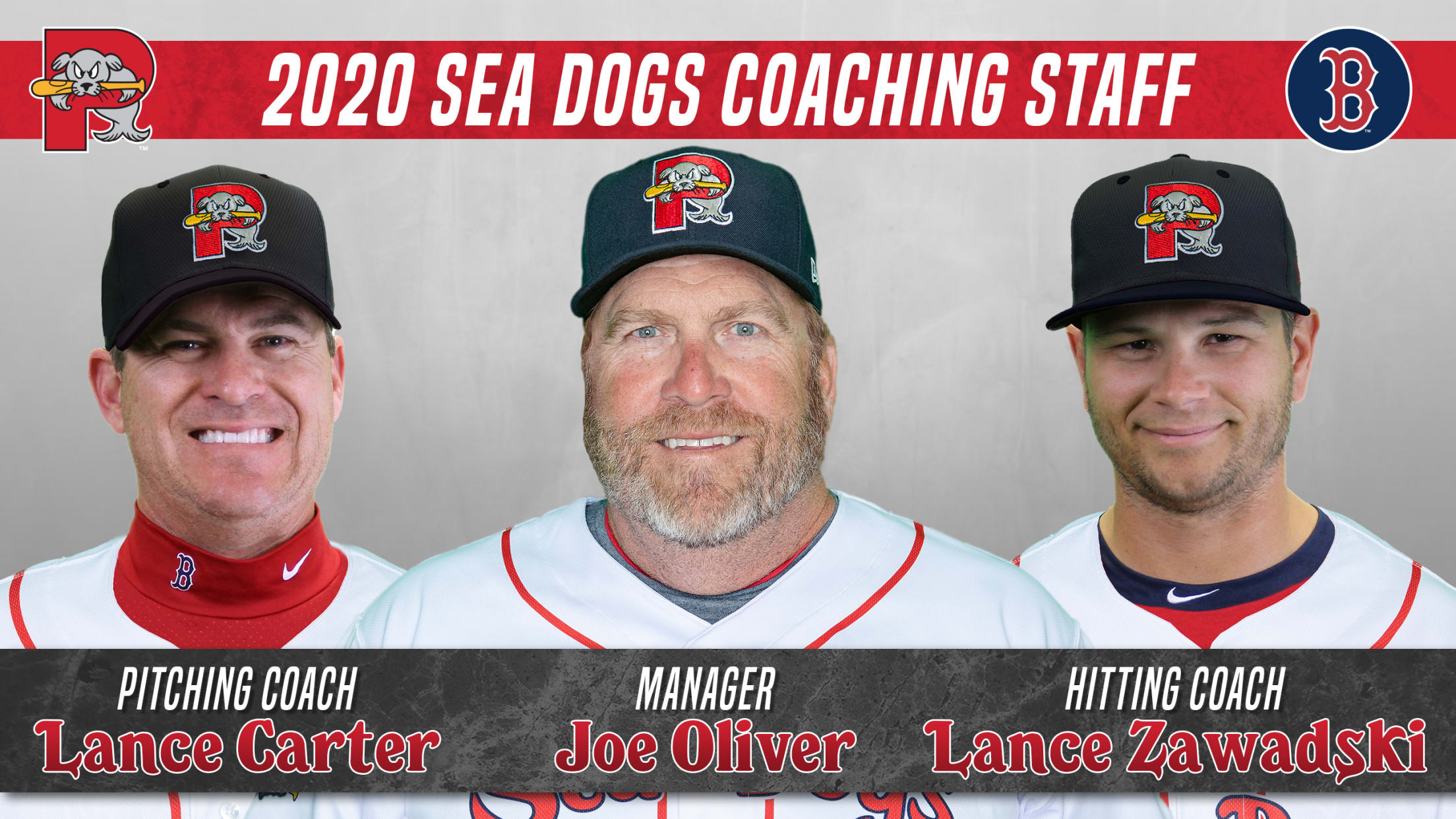 Portland, Maine - The Boston Red Sox have announced that Joe Oliver will return as Portland's manager for the second consecutive season. Also, Lance Carter replaces Paul Abbott as pitching coach, and Lance Zawadzki is Portland's new hitting coach. Scott Gallon (Head Athletic Trainer) returns for his fourth straight season.
Sea Dogs Job Fair Cancelled
Team accepting applications for part-time seasonal positions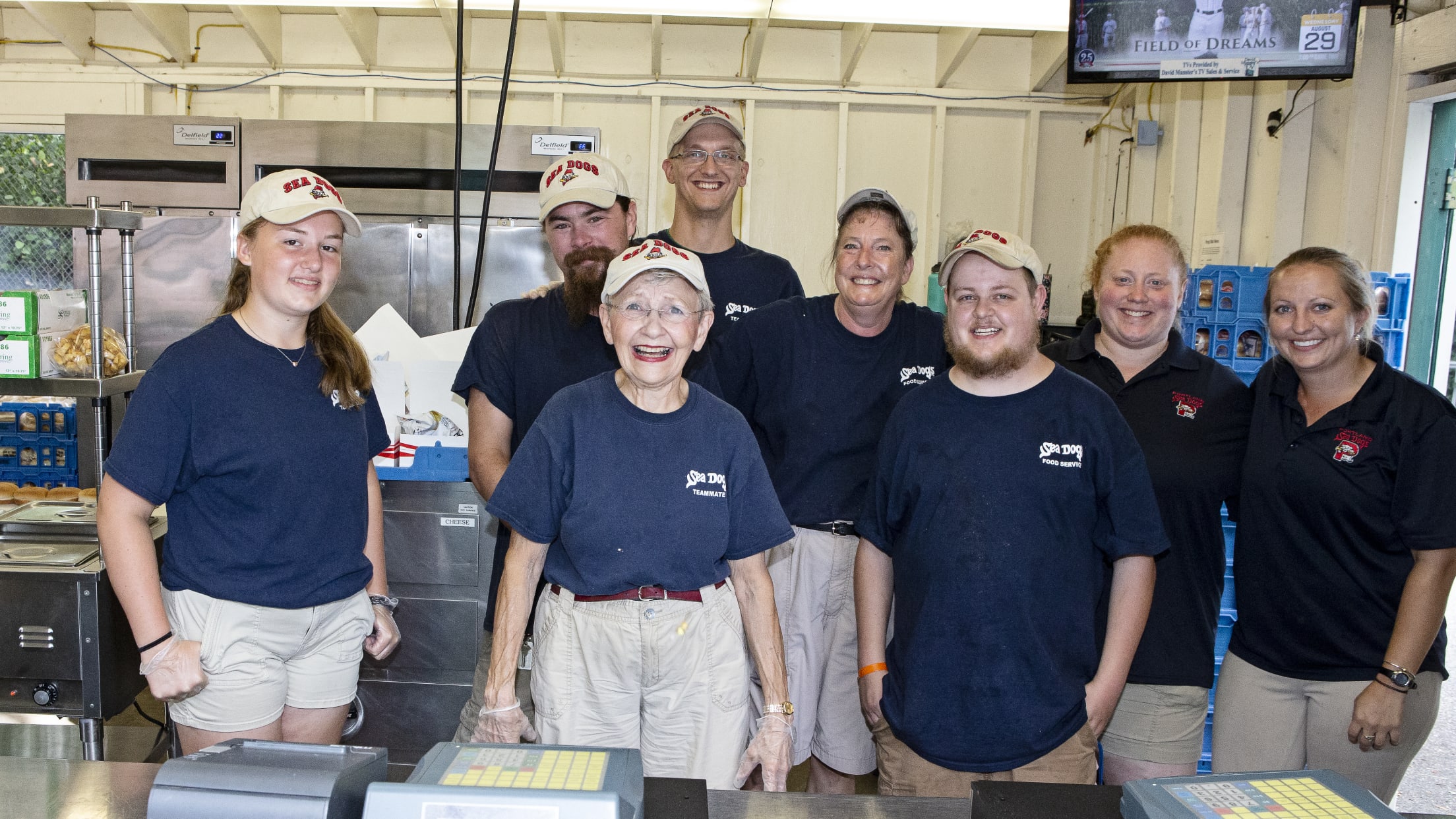 Sea Dogs to host four "Bark in the Park" games in 2020
Take your dog out to the ballgame!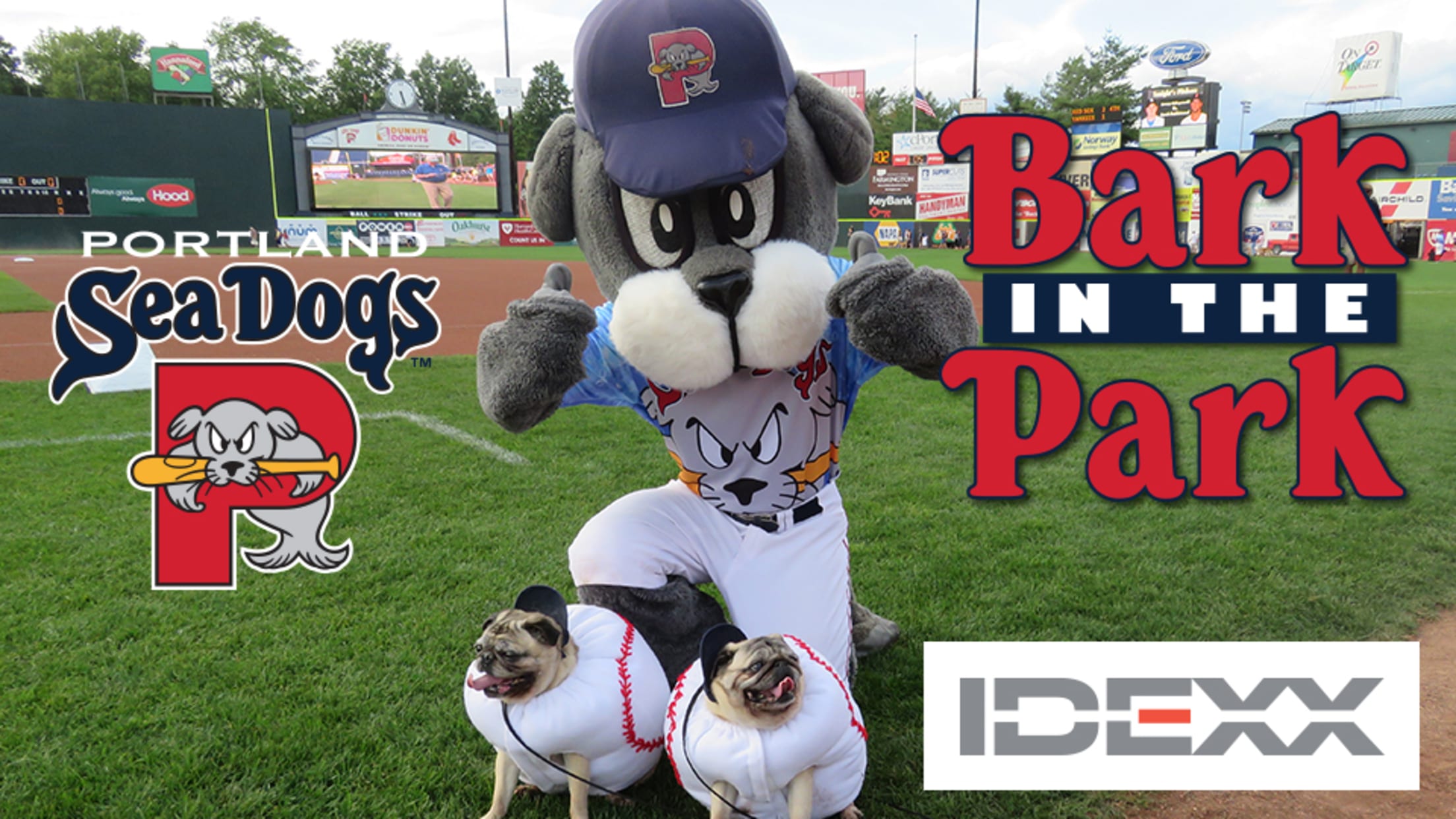 Portland, Maine - The Portland Sea Dogs will host four "Bark in the Park" games, presented by IDEXX in 2020, allowing fans to take their dog out to the ballgame and enjoy a baseball game with the entire family.
Sea Dogs announce 2020 bobblehead lineup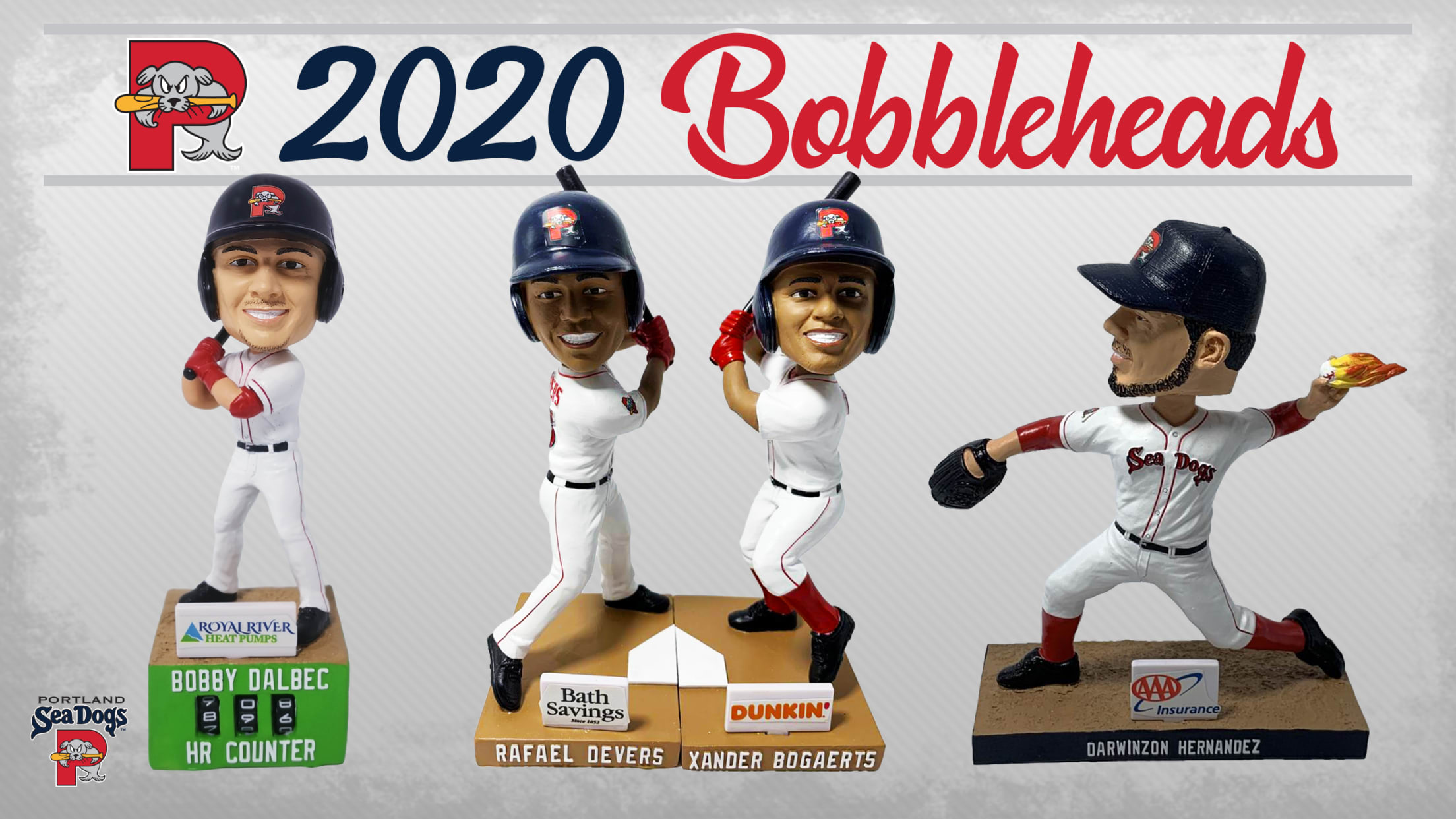 Portland, Maine- The Portland Sea Dogs have announced their bobblehead giveaway lineup for the 2020 season which will feature four popular former Sea Dogs.
MiLB reveals 2019 Rawlings Gold Glovers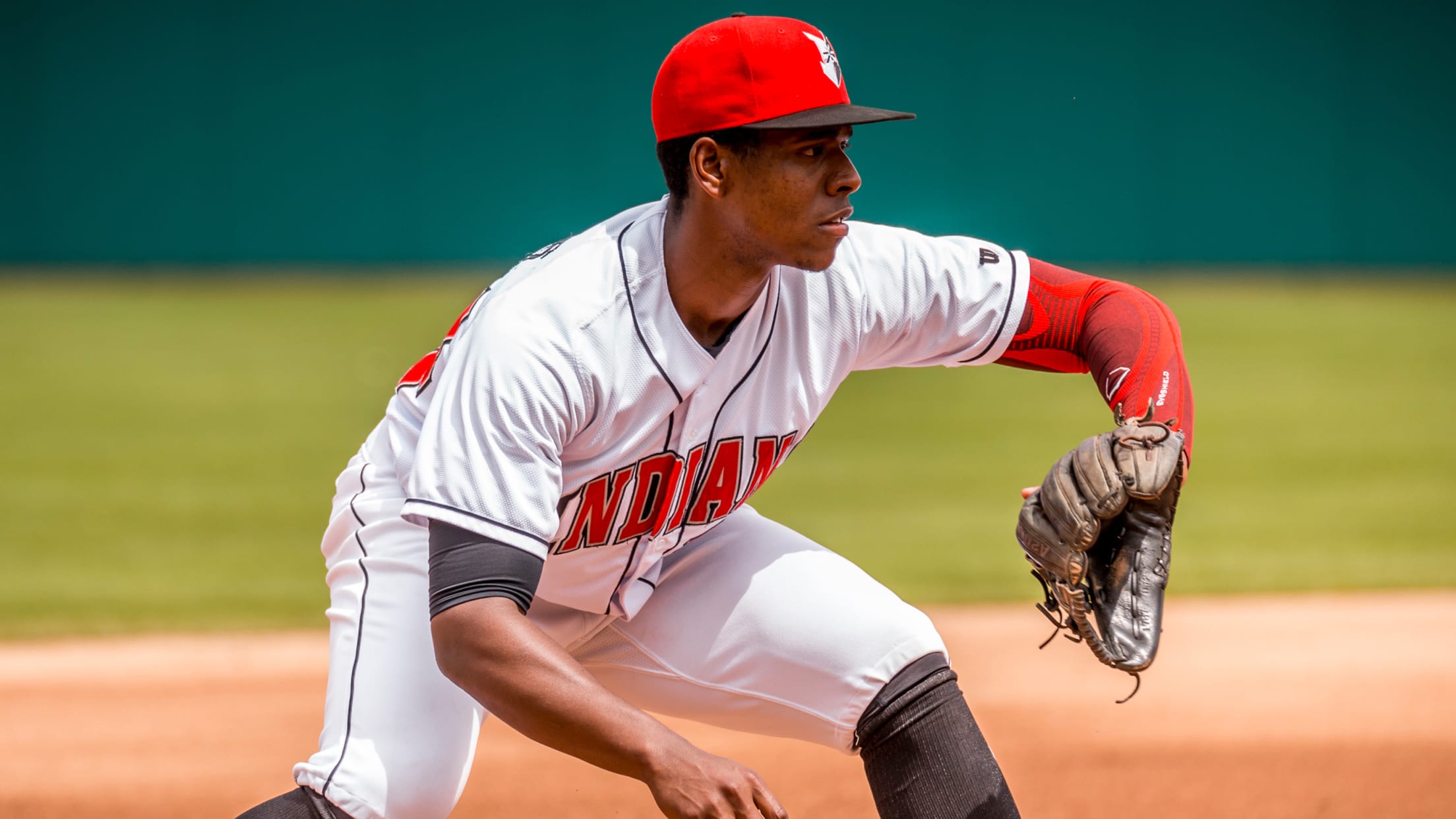 ST. PETERSBURG, Florida -- Minor League Baseball and Rawlings Sporting Goods Company, Inc., today announced the nine recipients of the 2019 Rawlings Gold Glove Award® for defensive excellence. The winners at each position were selected from players in the 10 domestic-based, full-season Minor Leagues. Each player will receive his own
Casas, Duran carry Red Sox All-Stars
First baseman, outfielder find success in first full seasons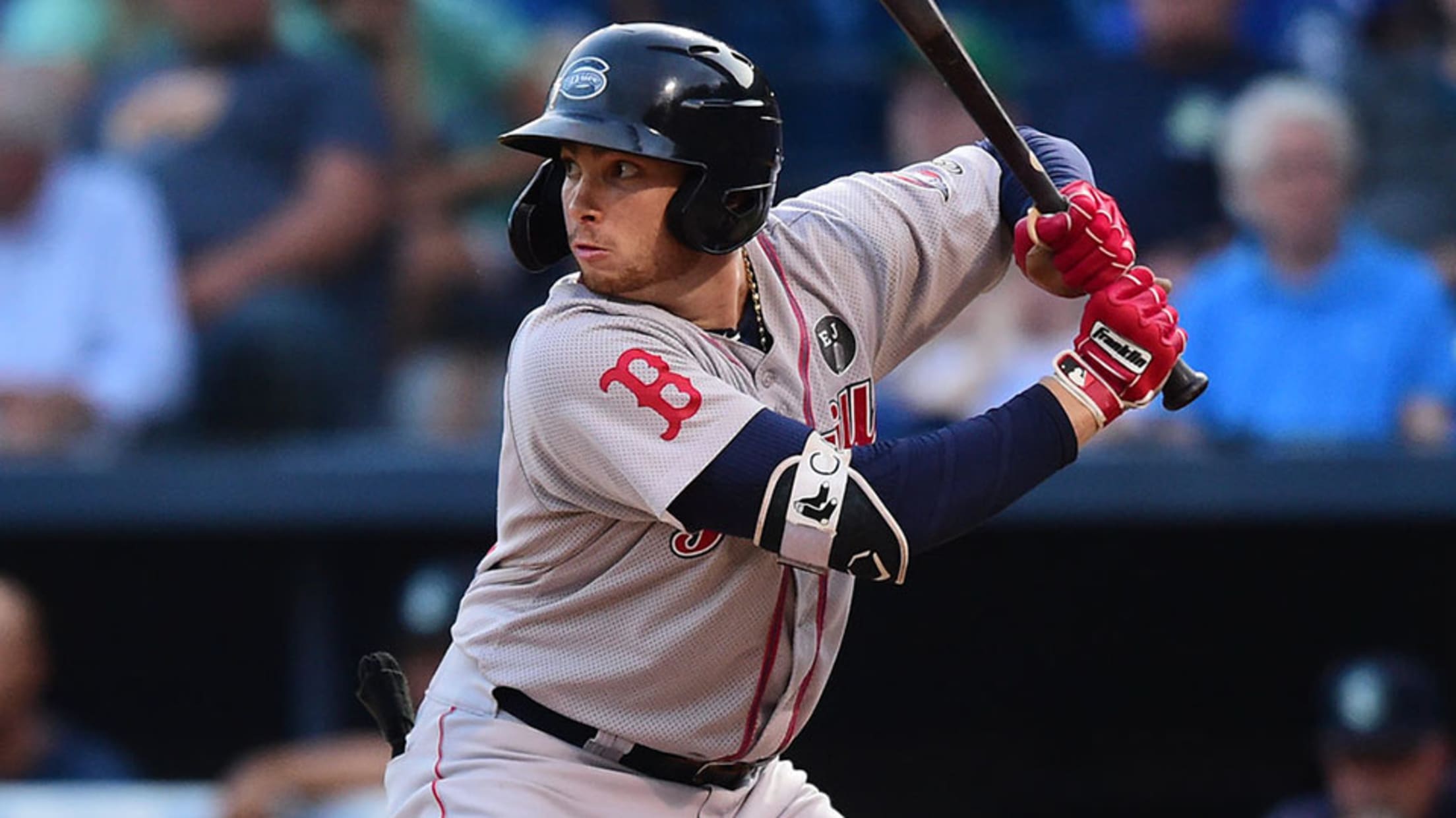 Each offseason, MiLB.com goes position by position across each system and honors the players -- regardless of age or prospect status -- who had the best seasons in their organization. Click here to locate your favorite club.It was no secret that the Red Sox farm system was expected to enter a down
Sea Dogs announce 2020 schedule
Sea Dogs Home Opener Set for April 16th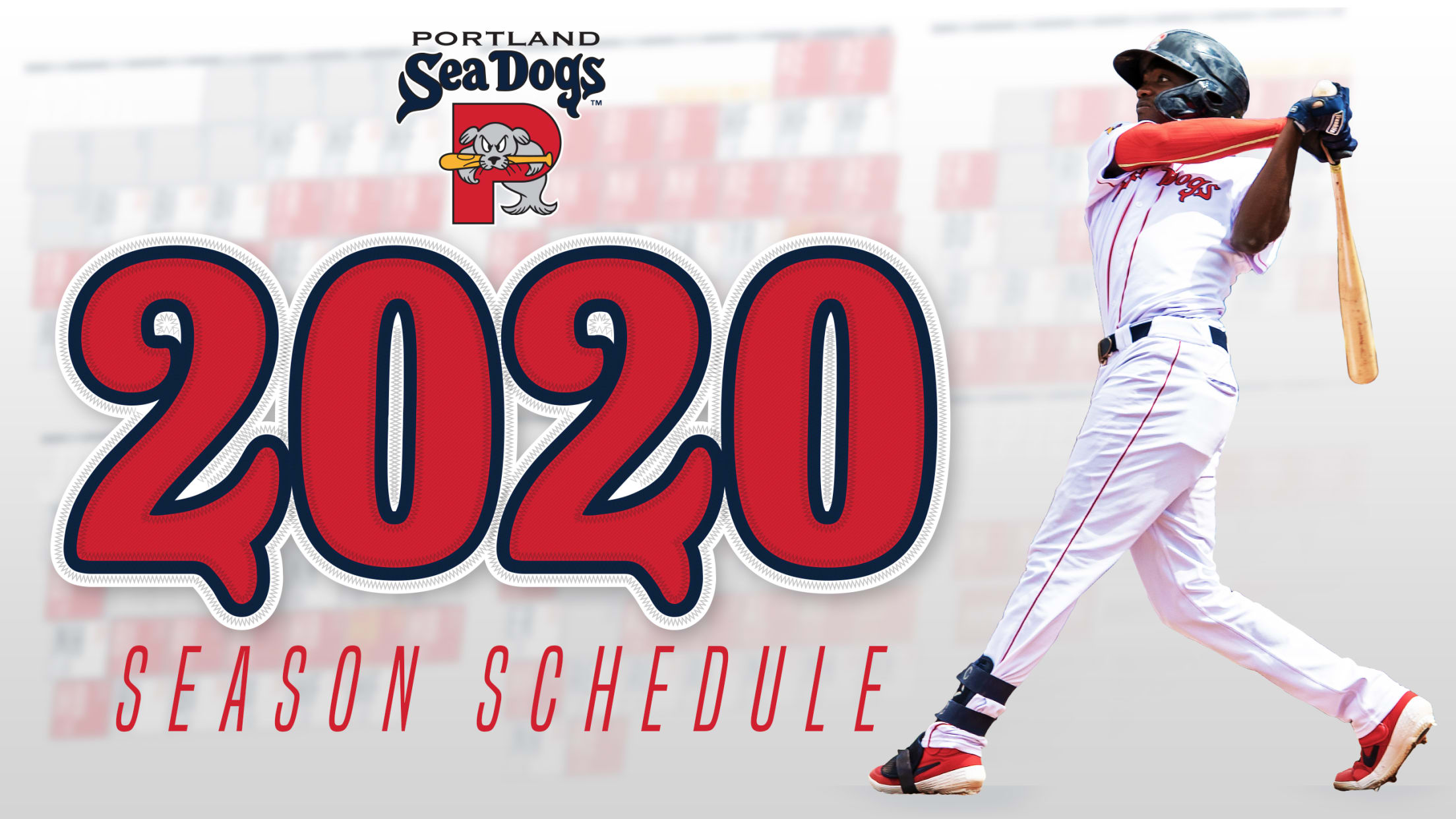 Portland, Maine- The Portland Sea Dogs, Double-A affiliate of the Boston Red Sox, have announced the team's schedule for the 2020 season. The Sea Dogs will open the 2020 season on the road in Hartford, Connecticut on Thursday, April 9th. The home opener at Hadlock Field is set for Thursday,
Wilson caps nomadic year with trip to desert
Boston outfielder lands in AFL after trade, demotion, promotion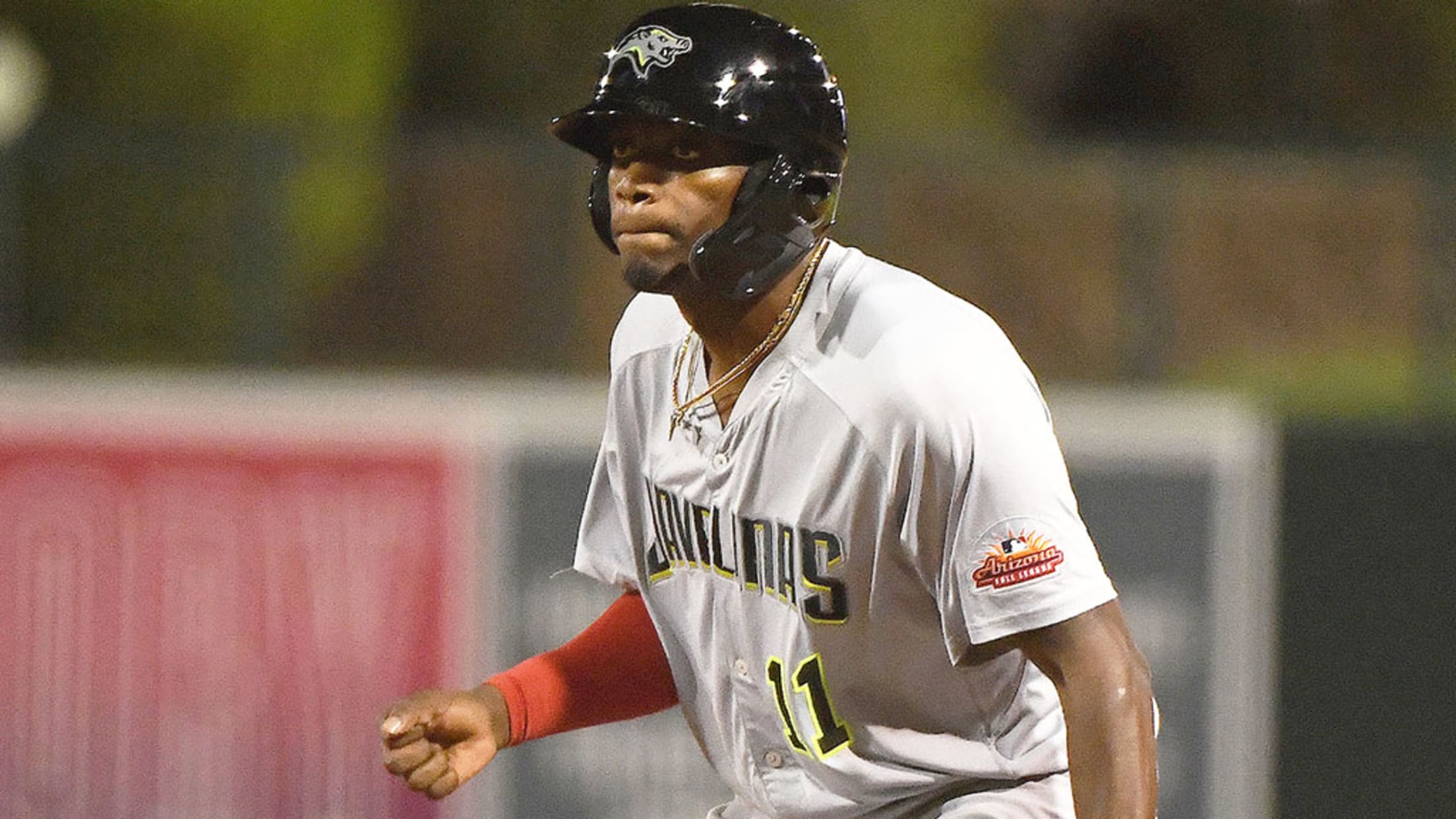 Improbably, Marcus Wilson's 2019 is ending where it began.In March, the outfielder was in Scottsdale, preparing for his sixth campaign in the Arizona system. He got into 11 Cactus League games and earned an assignment to Double-A Jackson. About two weeks after Opening Night, Boston traded for him in the
For Sea Dogs, 'Field of Dreams' is a reality
Fan Appreciation Day tradition brings film -- and past -- to life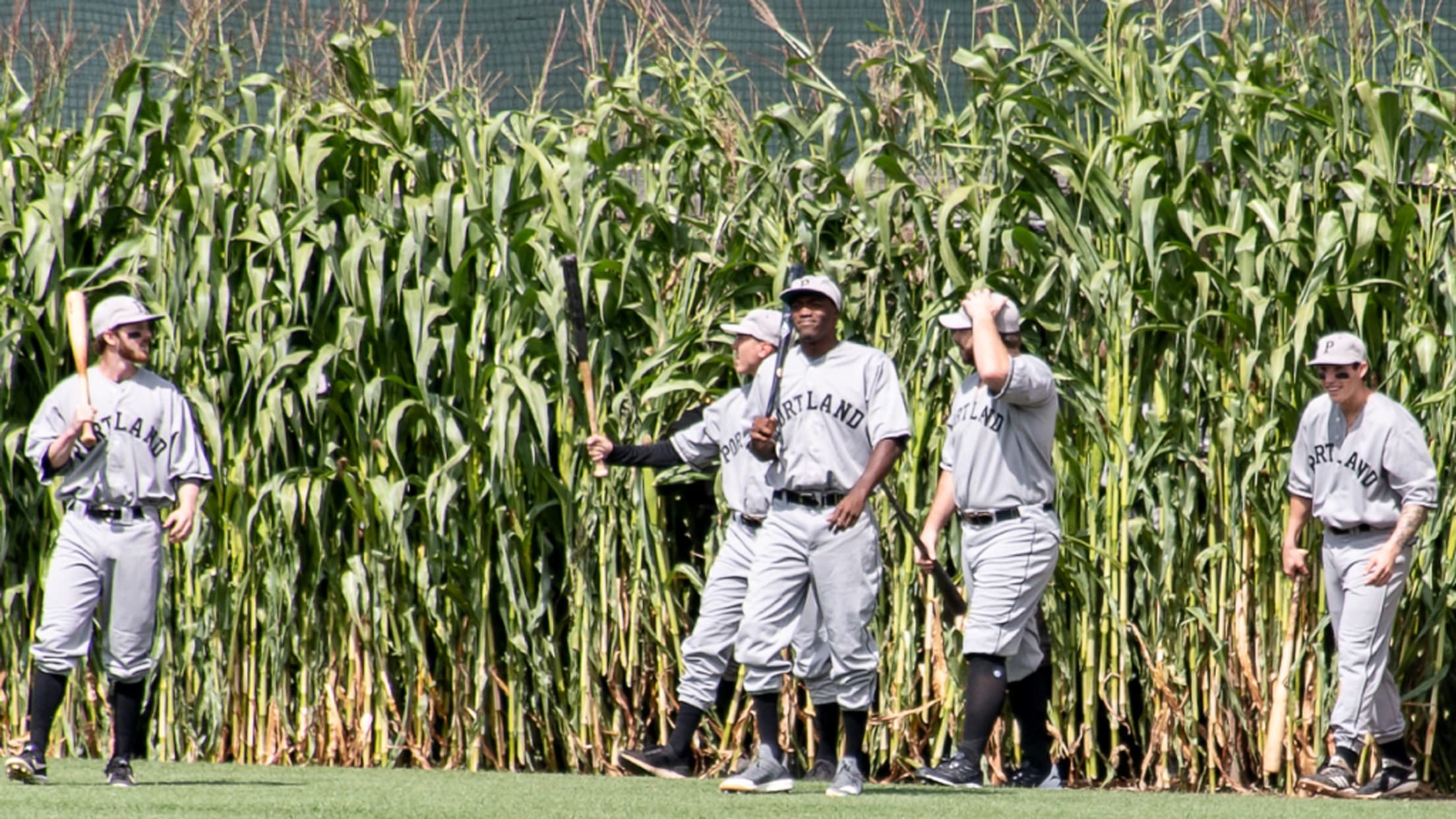 PORTLAND, Maine -- The Sea Dogs have been building it for years, and for years, the fans have come.On Sept. 1, Portland hosted New Hampshire for a Sunday matinee and the penultimate game of the 2019 season. If you looked quickly, though, you could convince yourself it was the penultimate
Standing on Top of the Leaderboard!
Chatham and McGrath deliver All-Star seasons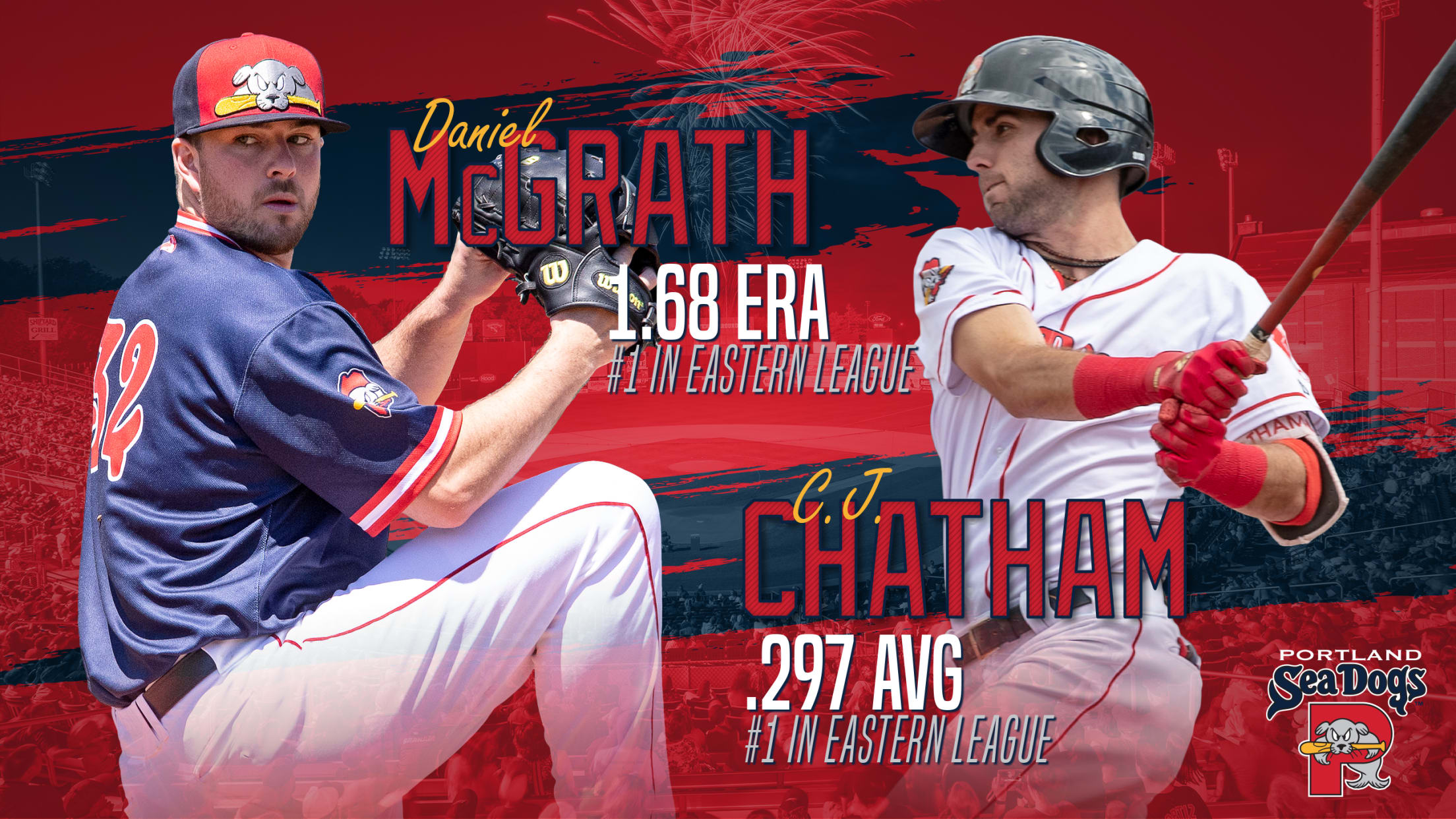 Portland, Maine - The Portland Sea Dogs entered 2019 without having a league batting champion as a Red Sox affiliate, but that all changed. The Eastern League had not seen an ERA like Daniel McGrath's since 1985. The 2019 season had plenty of highlights for the Portland Sea Dogs
Sea Dogs Announce 2019 Team Awards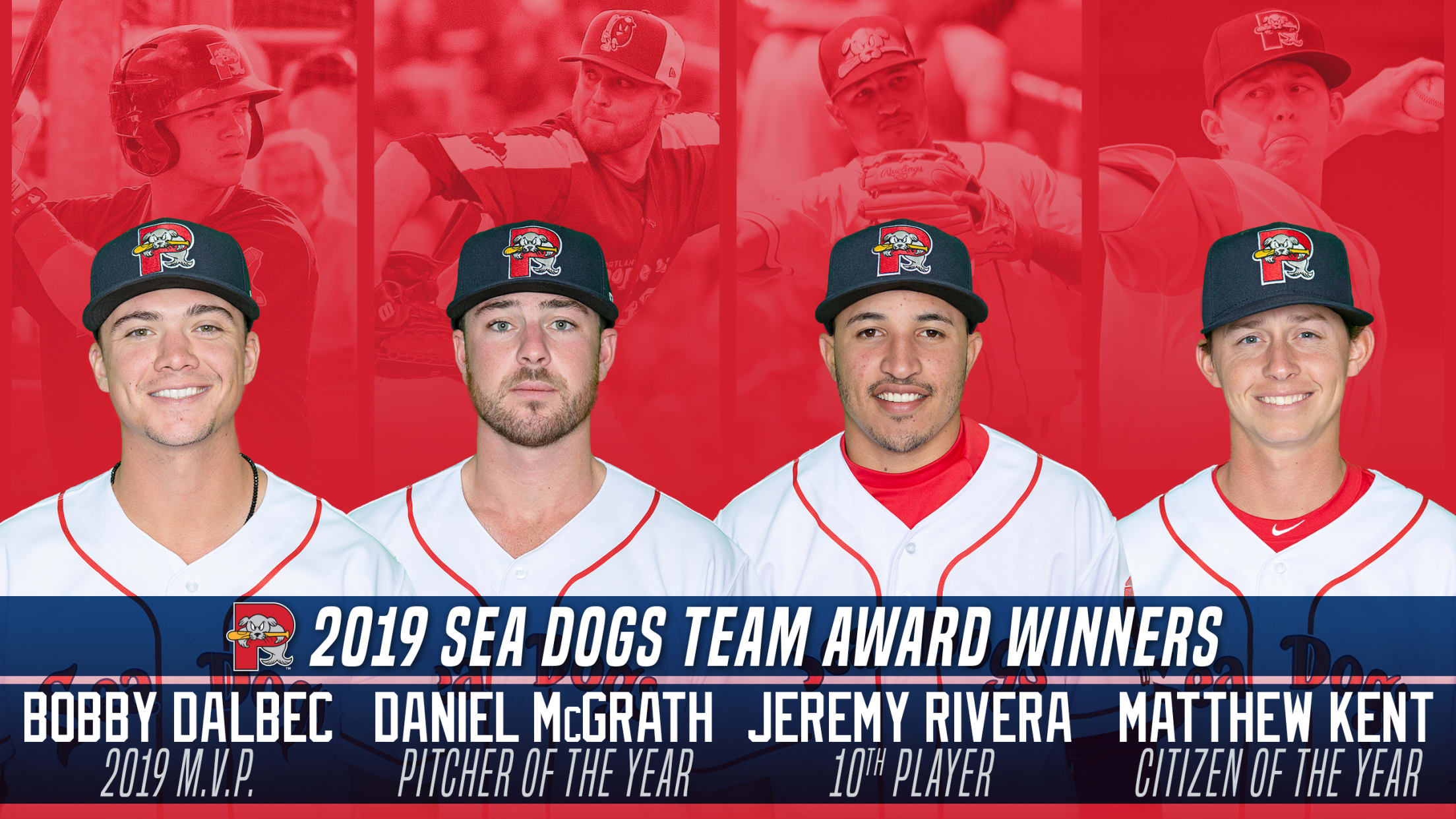 Portland, Maine - The Portland Sea Dogs, the Double-A affiliate of the Boston Red Sox, presented their annual team awards before the season finale at Hadlock Field on Monday afternoon. The team awards are voted on by the fans and are handed out in four different categories: Most Valuable Player,
Welcome to the Hall, Jonathan Papelbon!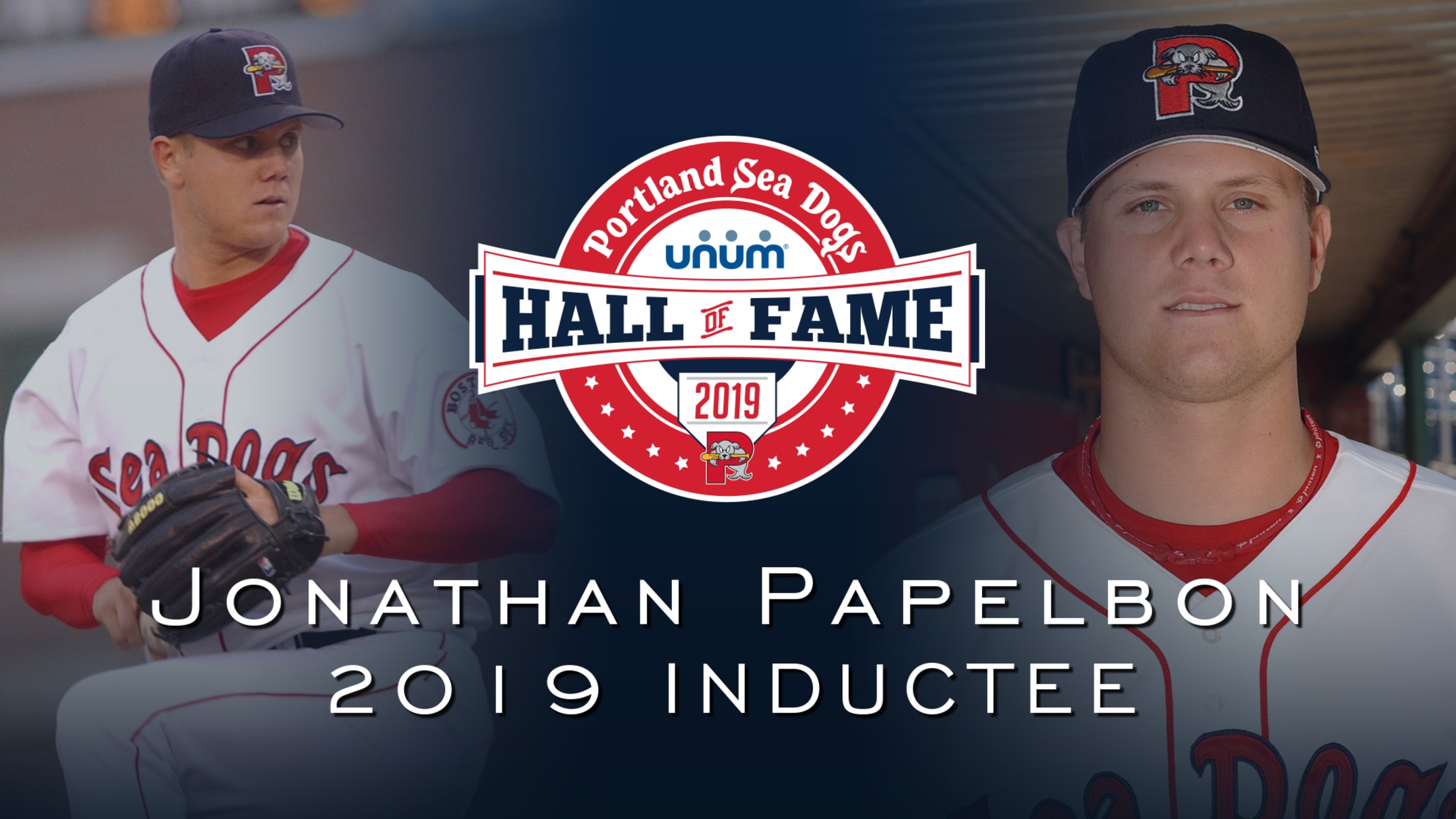 Portland, Maine -The Portland Sea Dogs, in conjunction with Unum, are proud to announce that former Sea Dogs pitcher Jonathan Papelbon is the 2019 inductee into the Unum Portland Sea Dogs Hall of Fame.
The Kastaways anchor sound with Sea Dogs
Slugger's former competition rocks out as Portland mascot band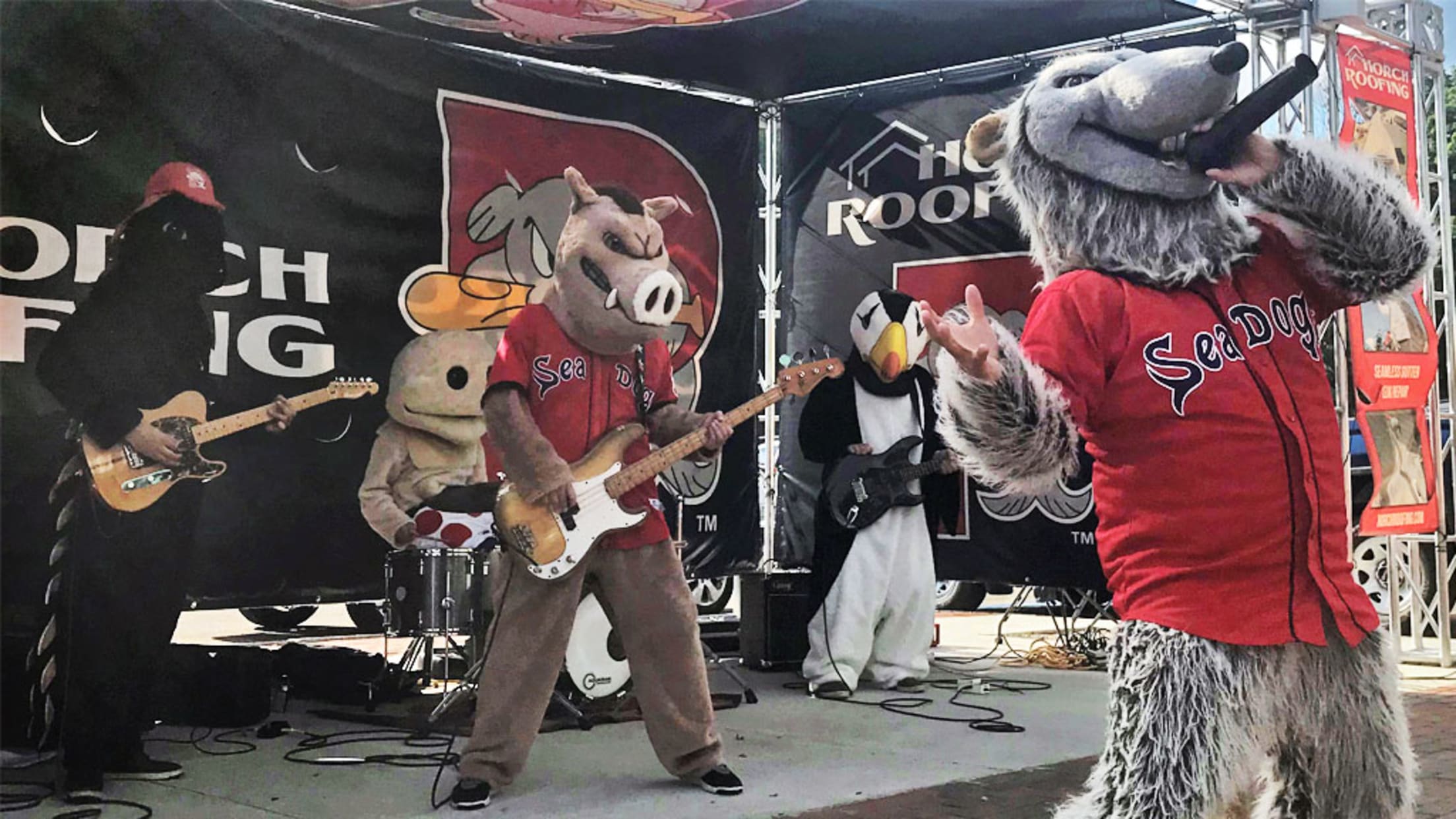 PORTLAND, Maine -- On the night of the Double-A Sea Dogs' penultimate Saturday home game, a name fondly remembered in New England cackled through the speakers on the Hadlock Field front plaza."Mike Greenwell," a voice announced. "Mike. Mike Greenwell."Anyone who looked around expecting to see the iconic two-time All-Star of
Spann presented with Troubh Community Service Award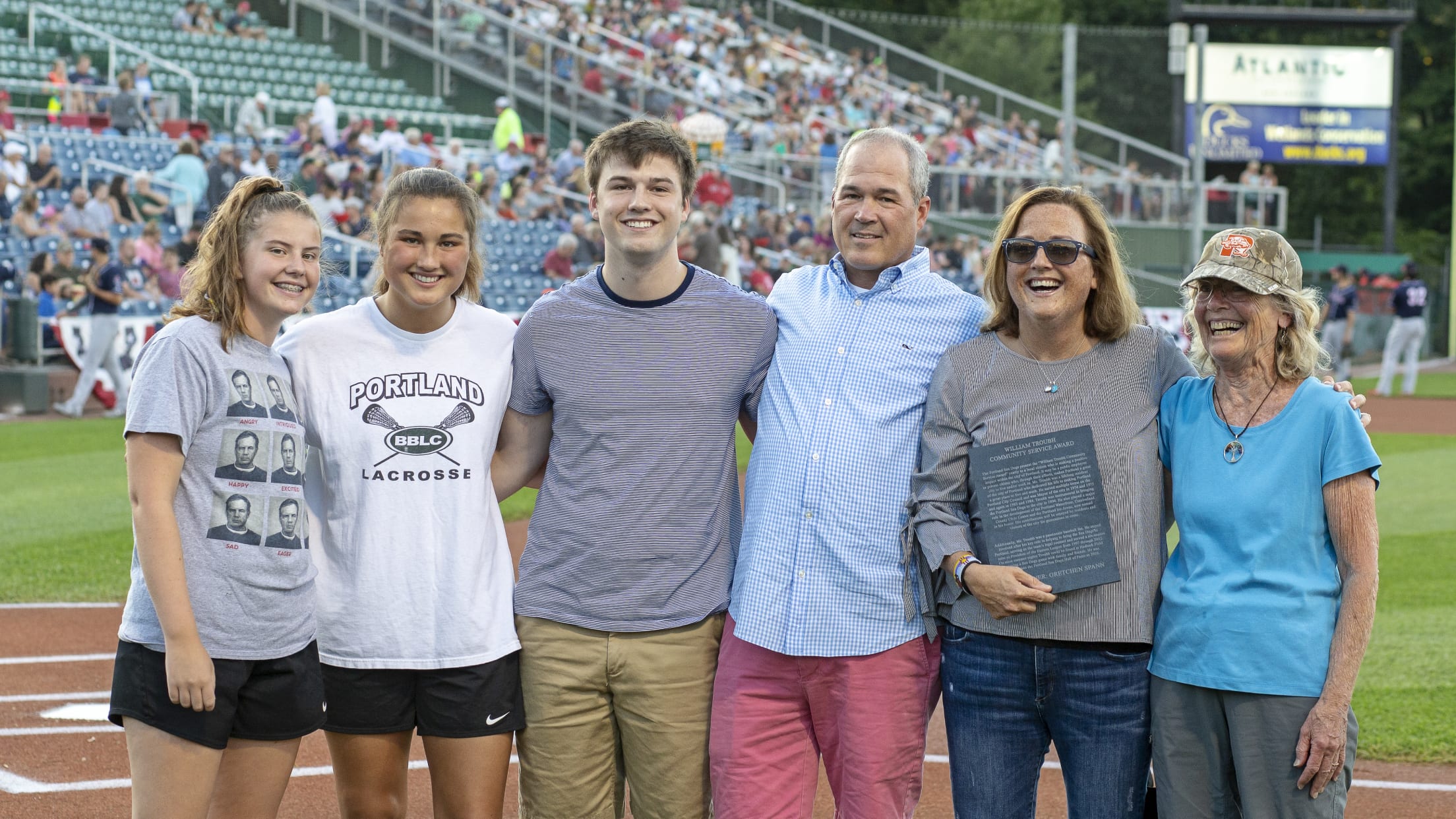 Portland, Maine- The Portland Sea Dogs are proud to announce that the 2019 recipient of the William Troubh Community Service award is Gretchen Spann. Spann was presented the award by Sea Dogs' President & General Manager Geoff Iacuessa along with members of Mr. Troubh's family including wife Nancy in a
Chatham and Dalbec named Postseason Stars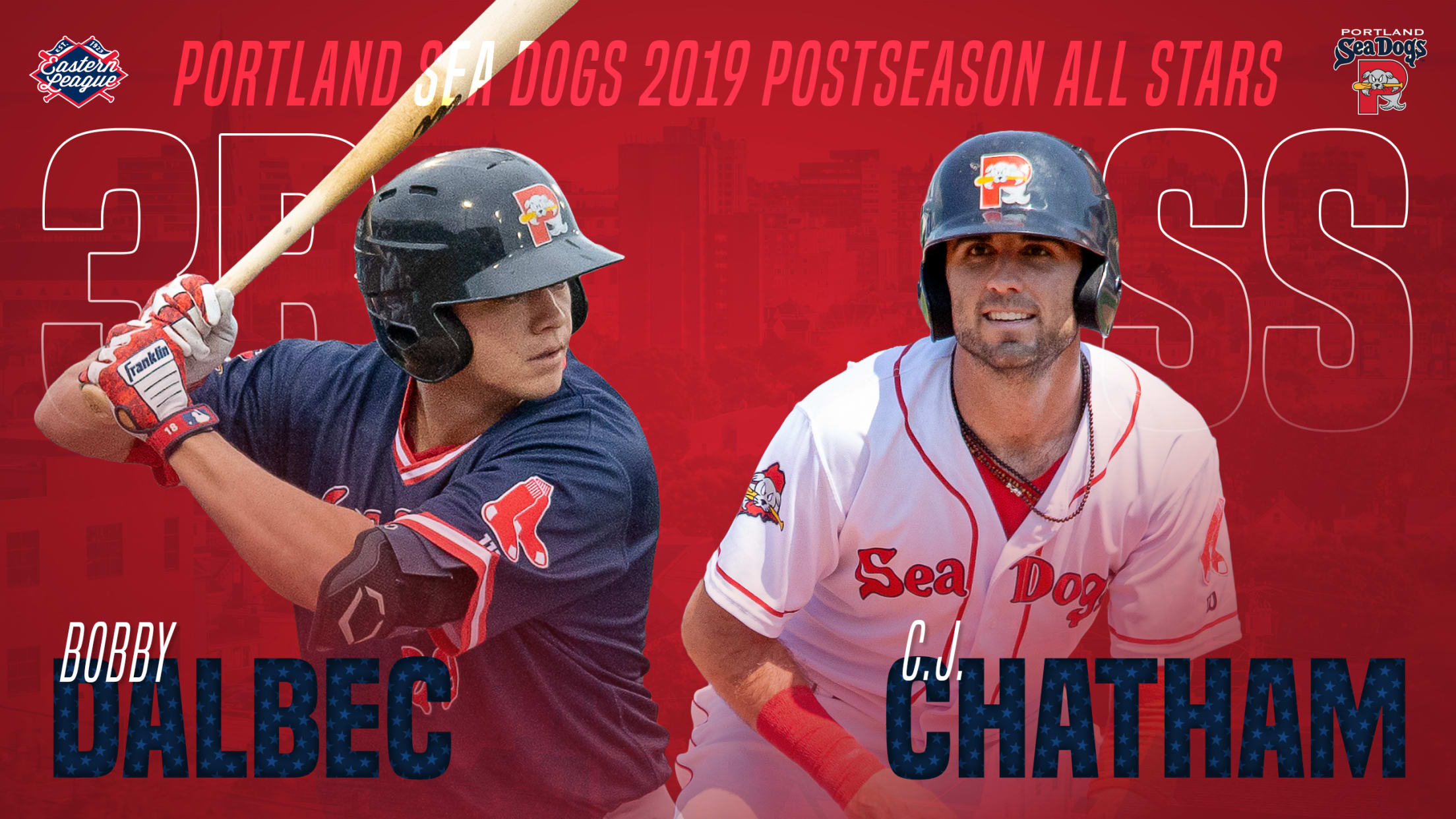 Portland, Maine - Portland Sea Dogs infielders C.J. Chatham and Bobby Dalbec have been selected as Eastern League Postseason All-Stars, announced by the league office on Friday afternoon.
Sea Dogs Welcome 10 Millionth Fan
Tabatha Berube from Gray is the 10 Millionth Fan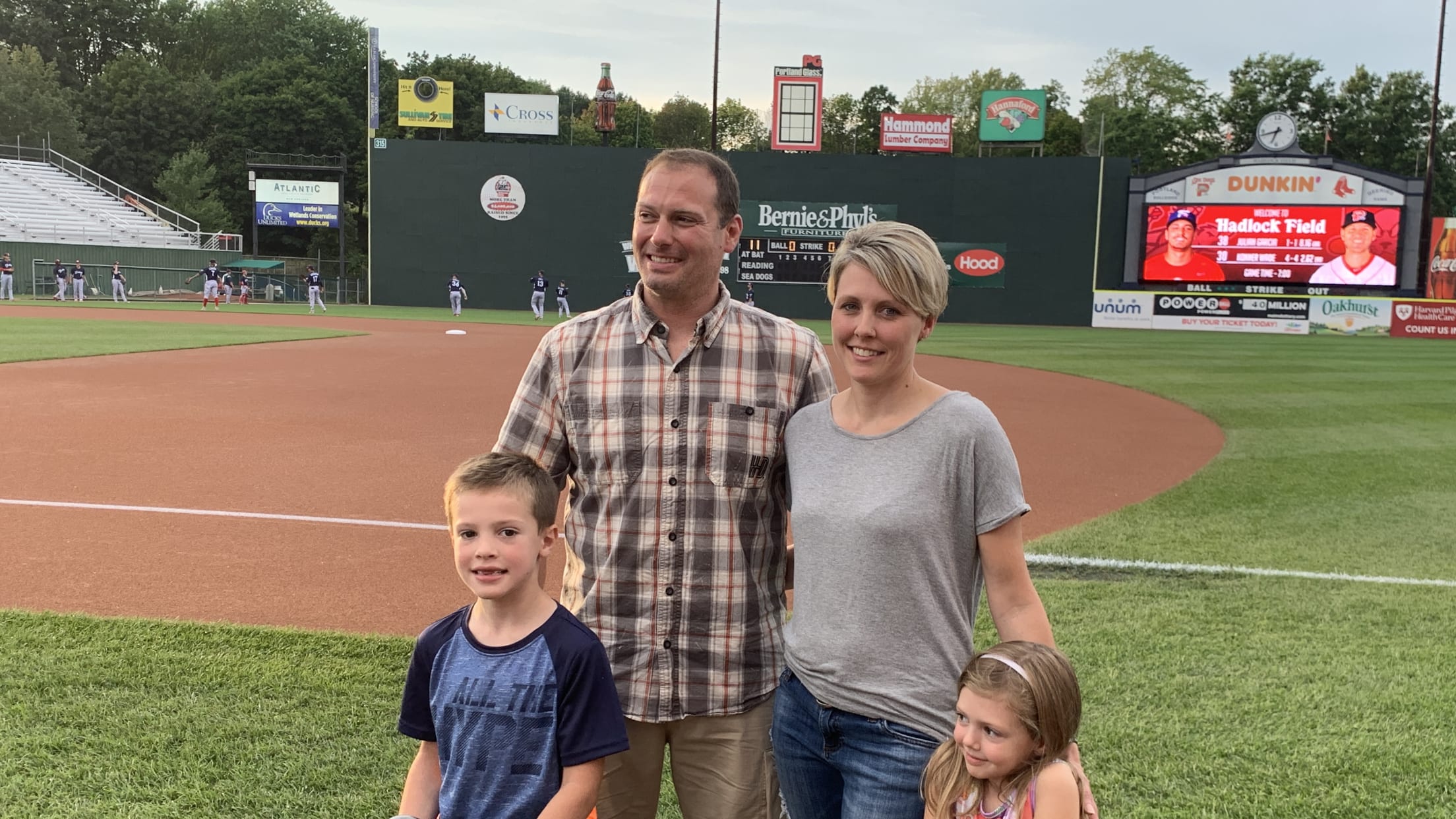 Portland, Maine- The Portland Sea Dogs, Double-A affiliate of the Boston Red Sox, welcomed the 10 Millionth fan in franchise history Monday night as the Sea Dogs hosted the Reading Fightin Phils at 7:00 PM. Tabatha Berube from Gray, Maine was the lucky fan, who was attending the game with
Once again, Daniel McGrath named Pitcher of the Week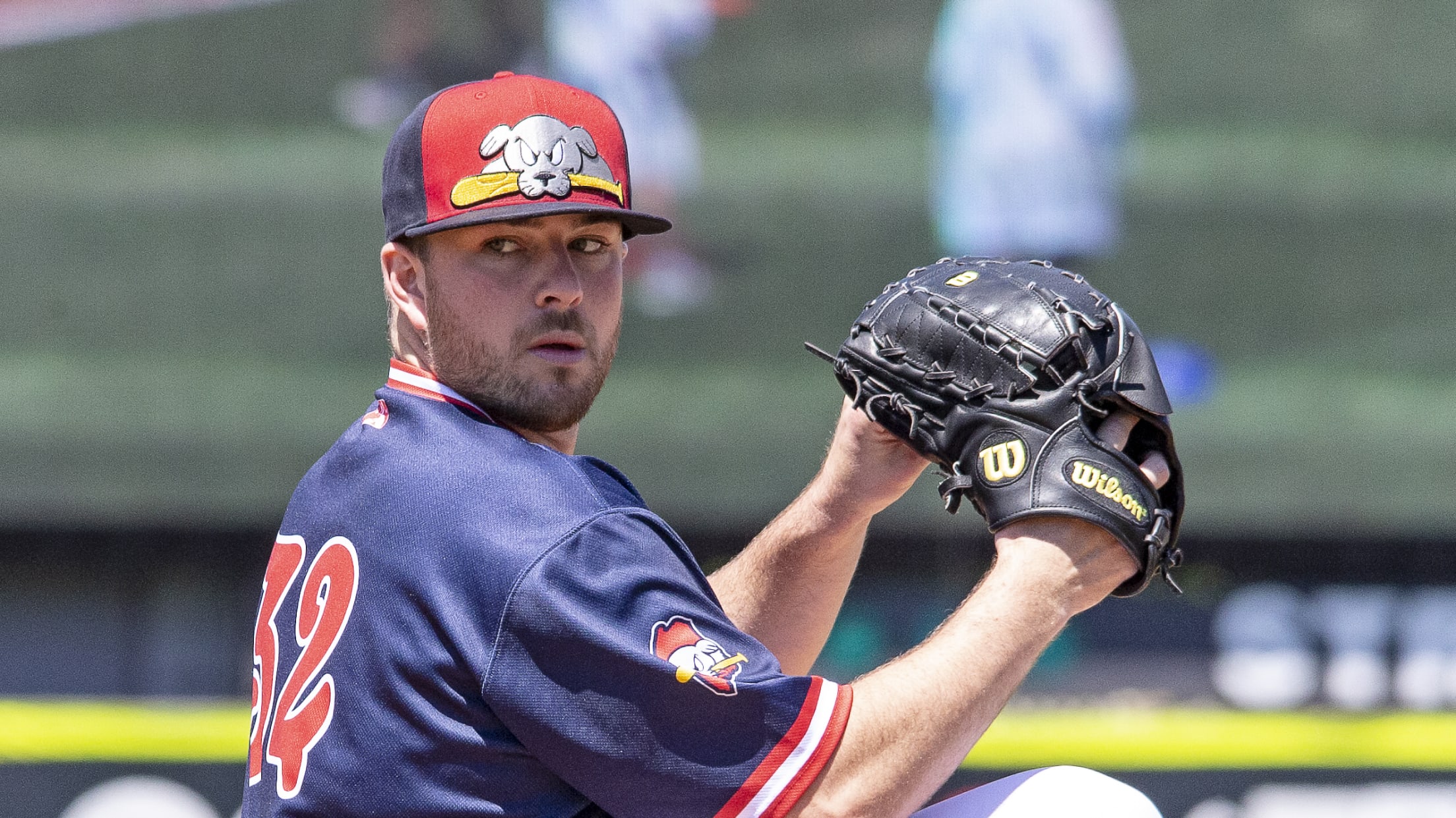 Portland, Maine - Portland Sea Dogs left-hander Daniel McGrath has been named the Eastern League Pitcher of the Week (week of August 5-11), announced by the league office earlier today. McGrath was recently named Eastern League Player of the Month for July and was the league's pitcher of the week