Betts trade official with addition of Downs
No. 44 overall prospect, Wong going from Dodgers to Red Sox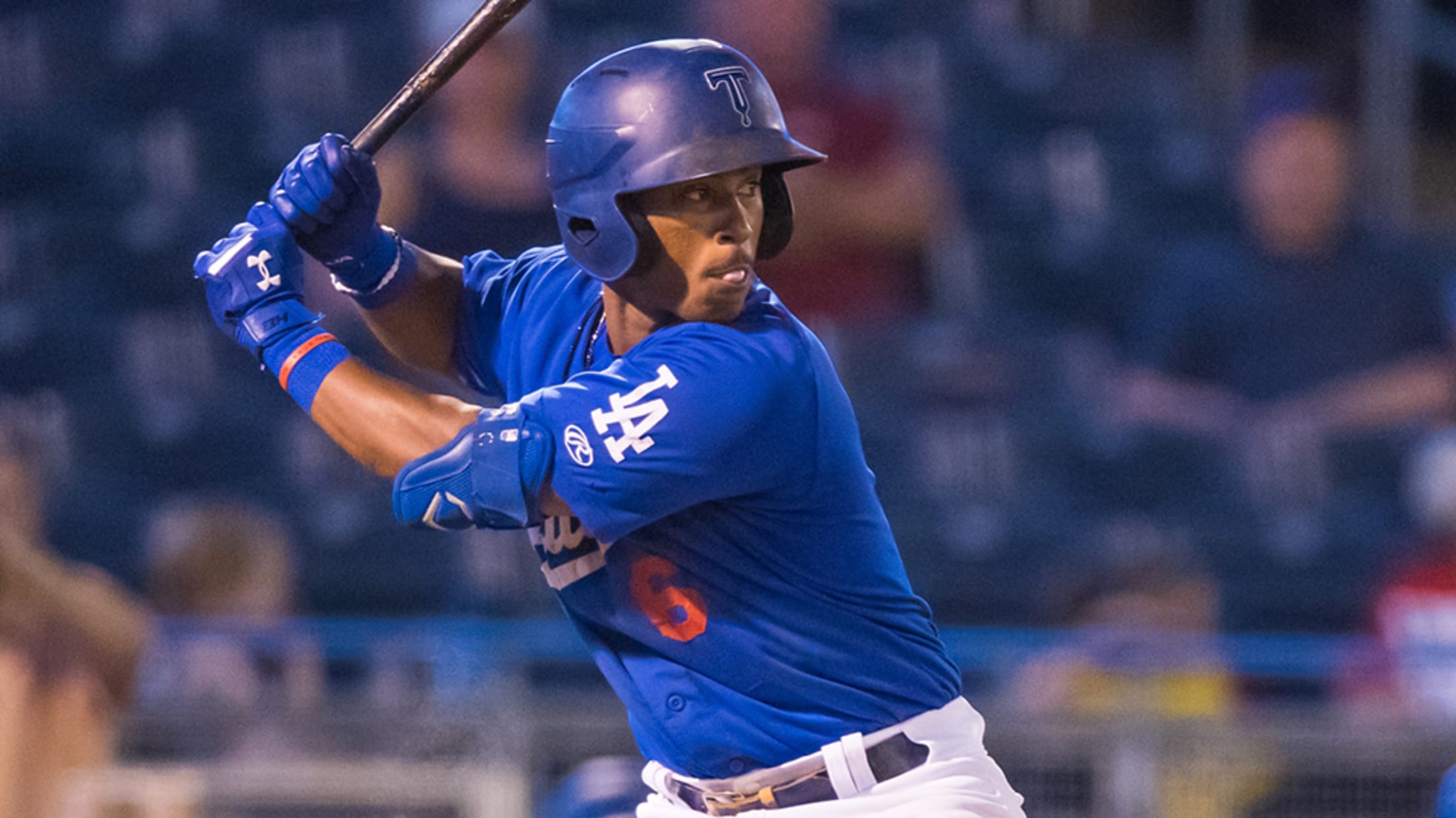 Baseball's blockbuster trade is finally official with the key addition of Dodgers' shortstop Jeter Downs. Downs, MLB.com's No. 44 overall prospect, and catcher Connor Wong were added to the deal that sends 2018 American League MVP Mookie Betts, left-hander David Price and cash from the Red Sox to the Dodgers. The trade was finalized
Sea Dogs 2020 Coaching Staff Announced
Joe Oliver returns for second season as Sea Dogs Manager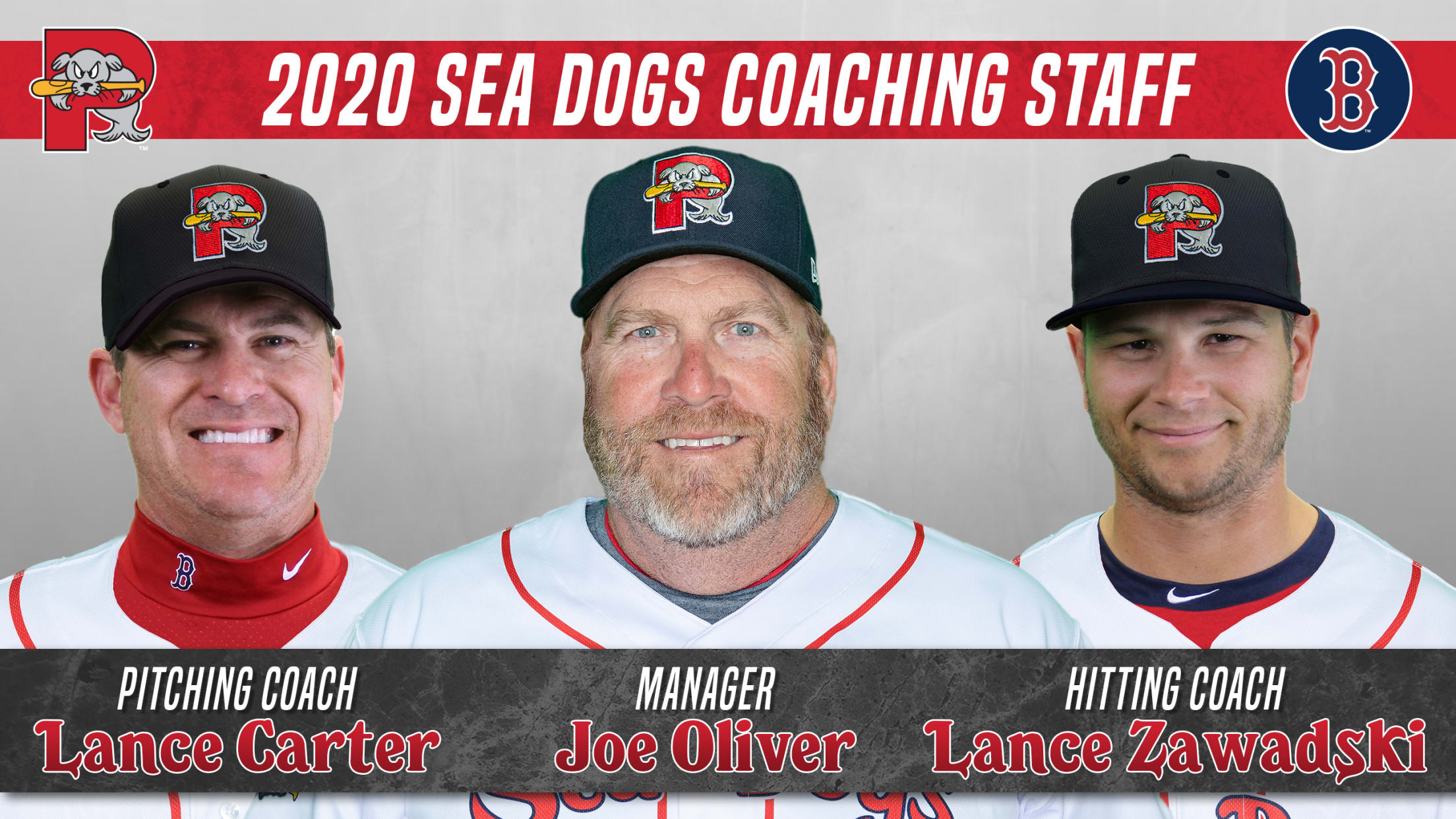 Portland, Maine - The Boston Red Sox have announced that Joe Oliver will return as Portland's manager for the second consecutive season. Also, Lance Carter replaces Paul Abbott as pitching coach, and Lance Zawadzki is Portland's new hitting coach. Scott Gallon (Head Athletic Trainer) returns for his fourth straight season.
Sea Dogs unveil "Alces" identity for Copa De La Diversión
Alces de Maine will take the field on Friday, May 15th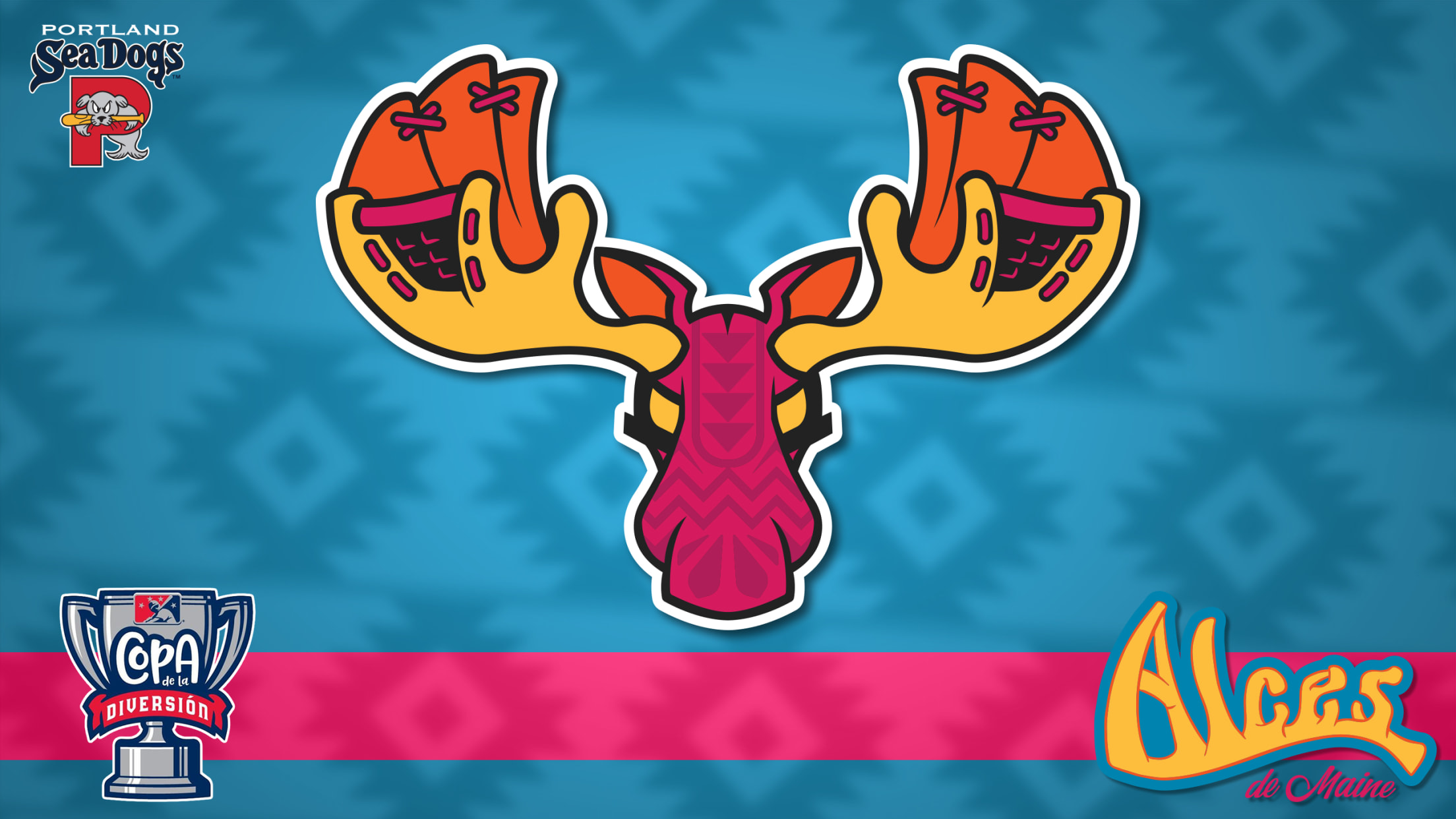 Portland, Maine- The Portland Sea Dogs will transform into the Alces de Maine on Friday, May 15th as part of Minor League Baseball's Copa De La Diversión initiative.
Casas, Duran carry Red Sox All-Stars
First baseman, outfielder find success in first full seasons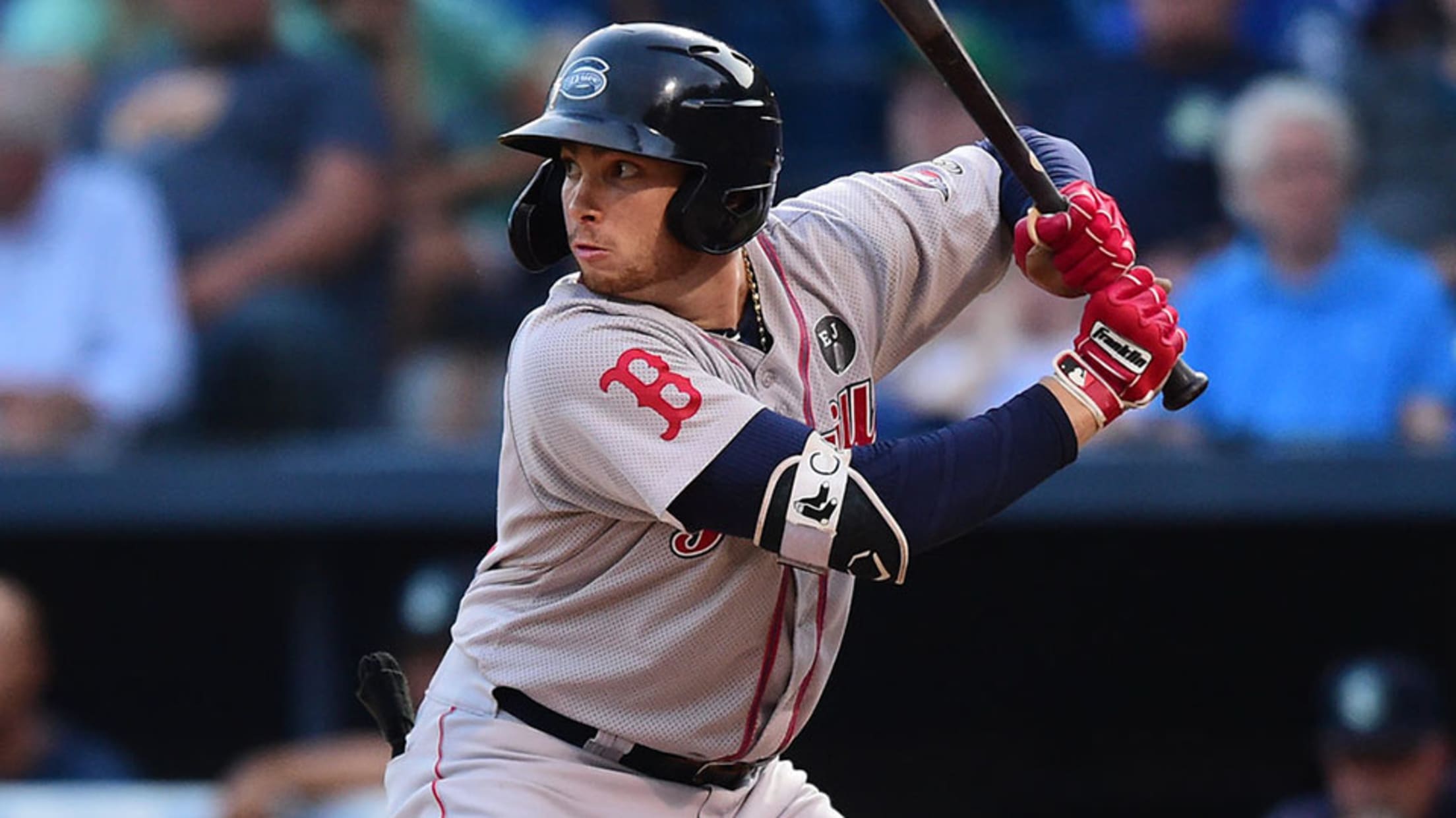 Each offseason, MiLB.com goes position by position across each system and honors the players -- regardless of age or prospect status -- who had the best seasons in their organization. Click here to locate your favorite club.It was no secret that the Red Sox farm system was expected to enter a down
Sea Dogs announce 2020 schedule
Sea Dogs Home Opener Set for April 16th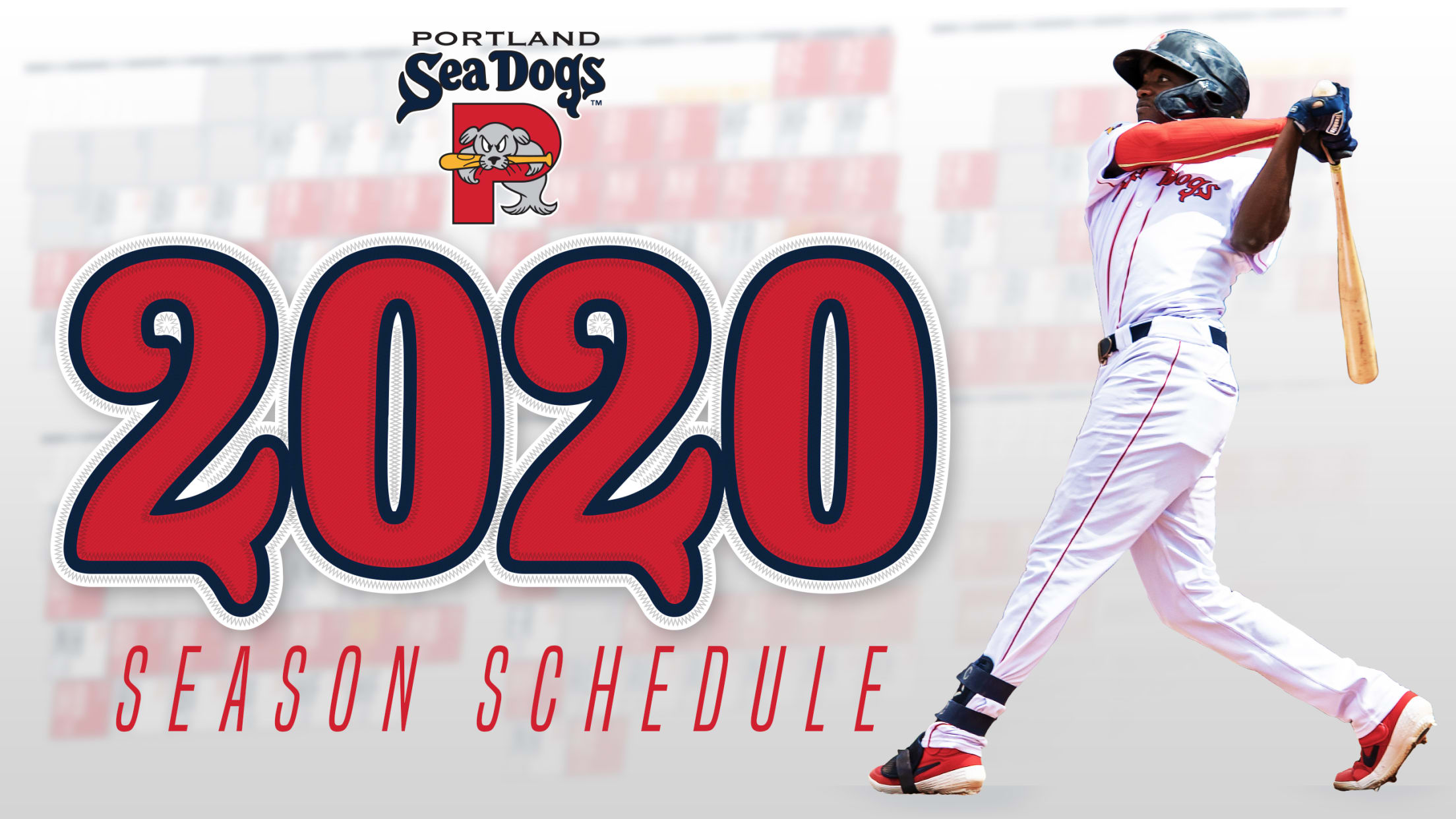 Portland, Maine- The Portland Sea Dogs, Double-A affiliate of the Boston Red Sox, have announced the team's schedule for the 2020 season. The Sea Dogs will open the 2020 season on the road in Hartford, Connecticut on Thursday, April 9th. The home opener at Hadlock Field is set for Thursday,
Wilson caps nomadic year with trip to desert
Boston outfielder lands in AFL after trade, demotion, promotion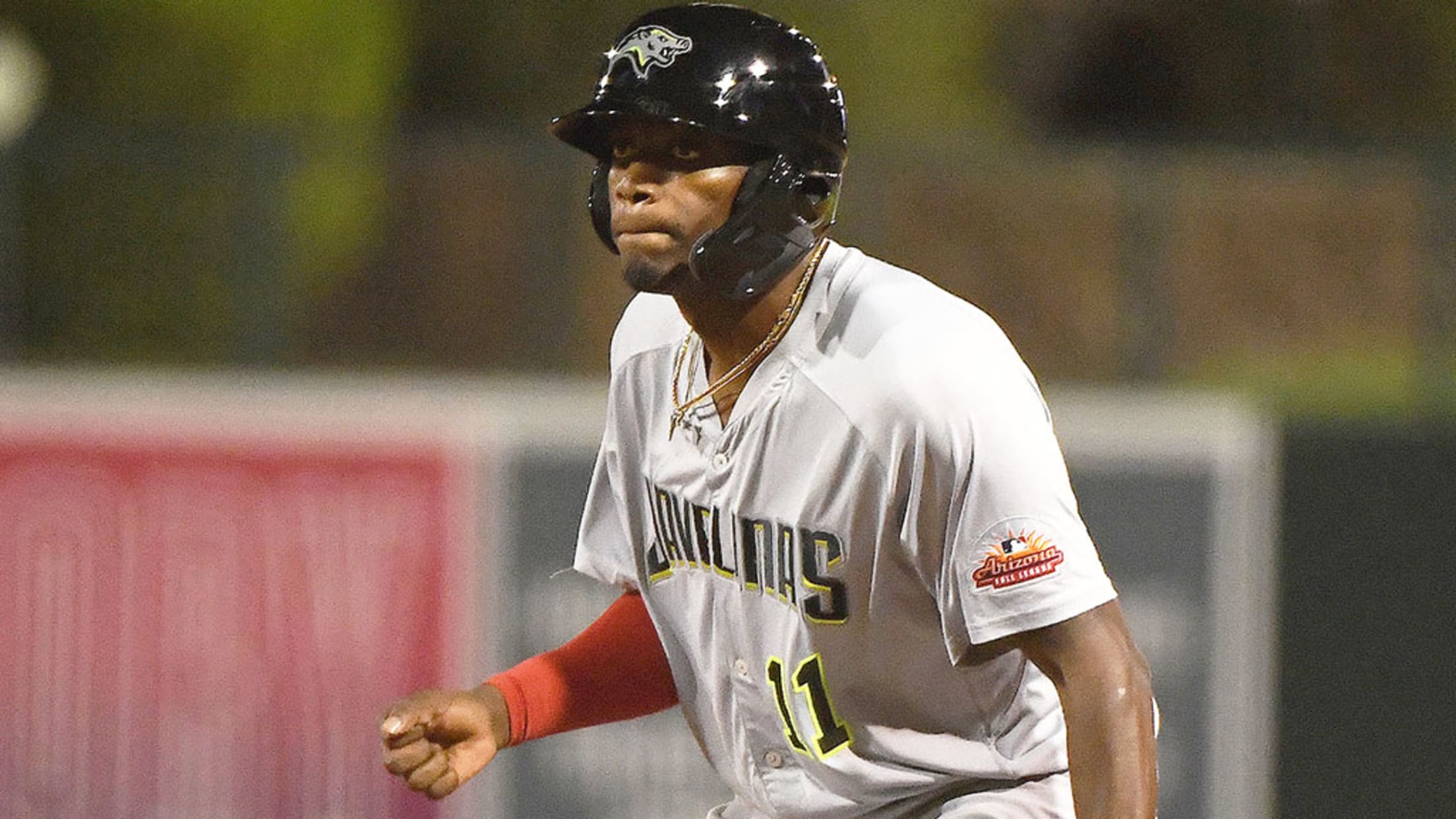 Improbably, Marcus Wilson's 2019 is ending where it began.In March, the outfielder was in Scottsdale, preparing for his sixth campaign in the Arizona system. He got into 11 Cactus League games and earned an assignment to Double-A Jackson. About two weeks after Opening Night, Boston traded for him in the
For Sea Dogs, 'Field of Dreams' is a reality
Fan Appreciation Day tradition brings film -- and past -- to life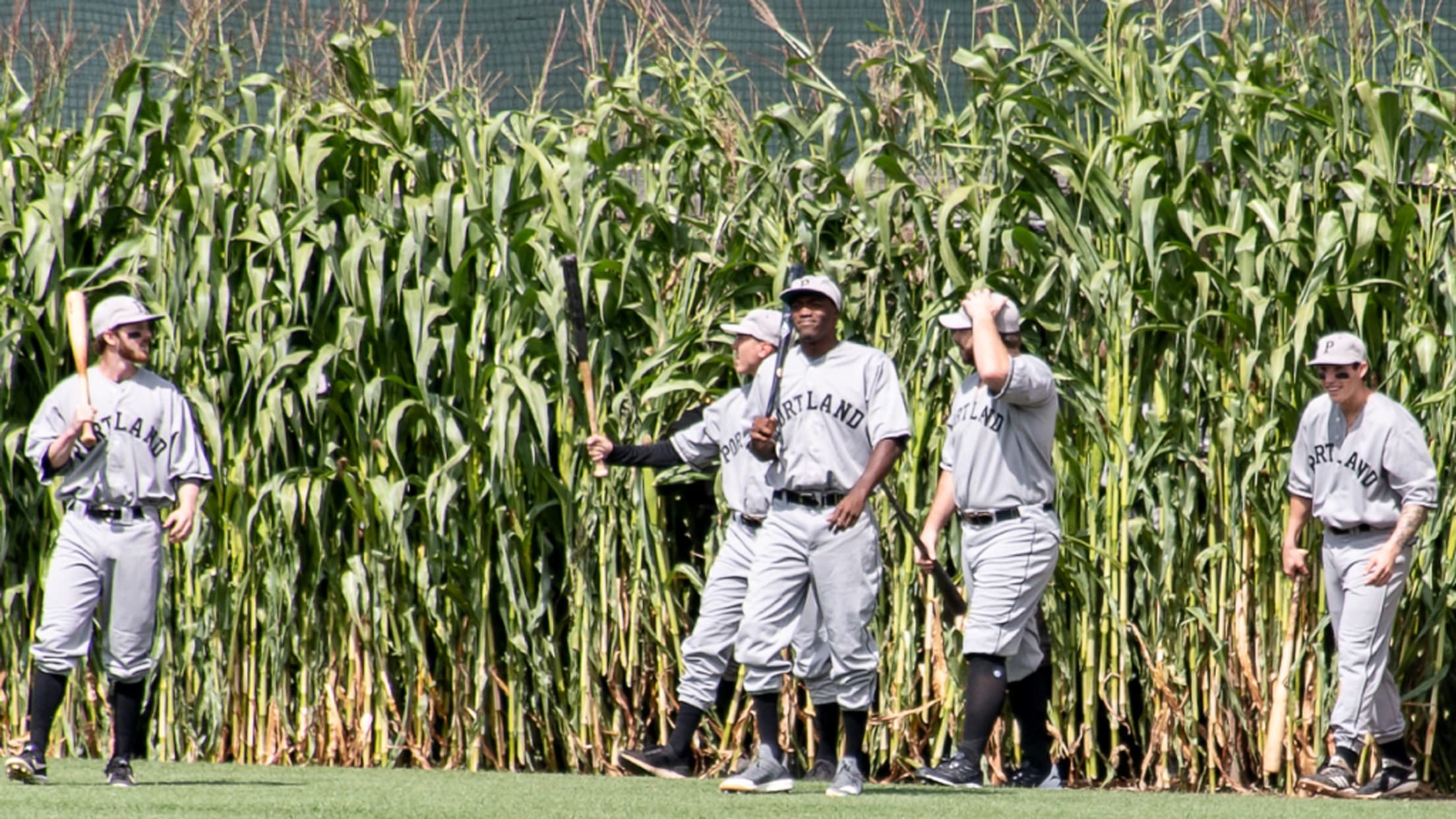 PORTLAND, Maine -- The Sea Dogs have been building it for years, and for years, the fans have come.On Sept. 1, Portland hosted New Hampshire for a Sunday matinee and the penultimate game of the 2019 season. If you looked quickly, though, you could convince yourself it was the penultimate
Standing on Top of the Leaderboard!
Chatham and McGrath deliver All-Star seasons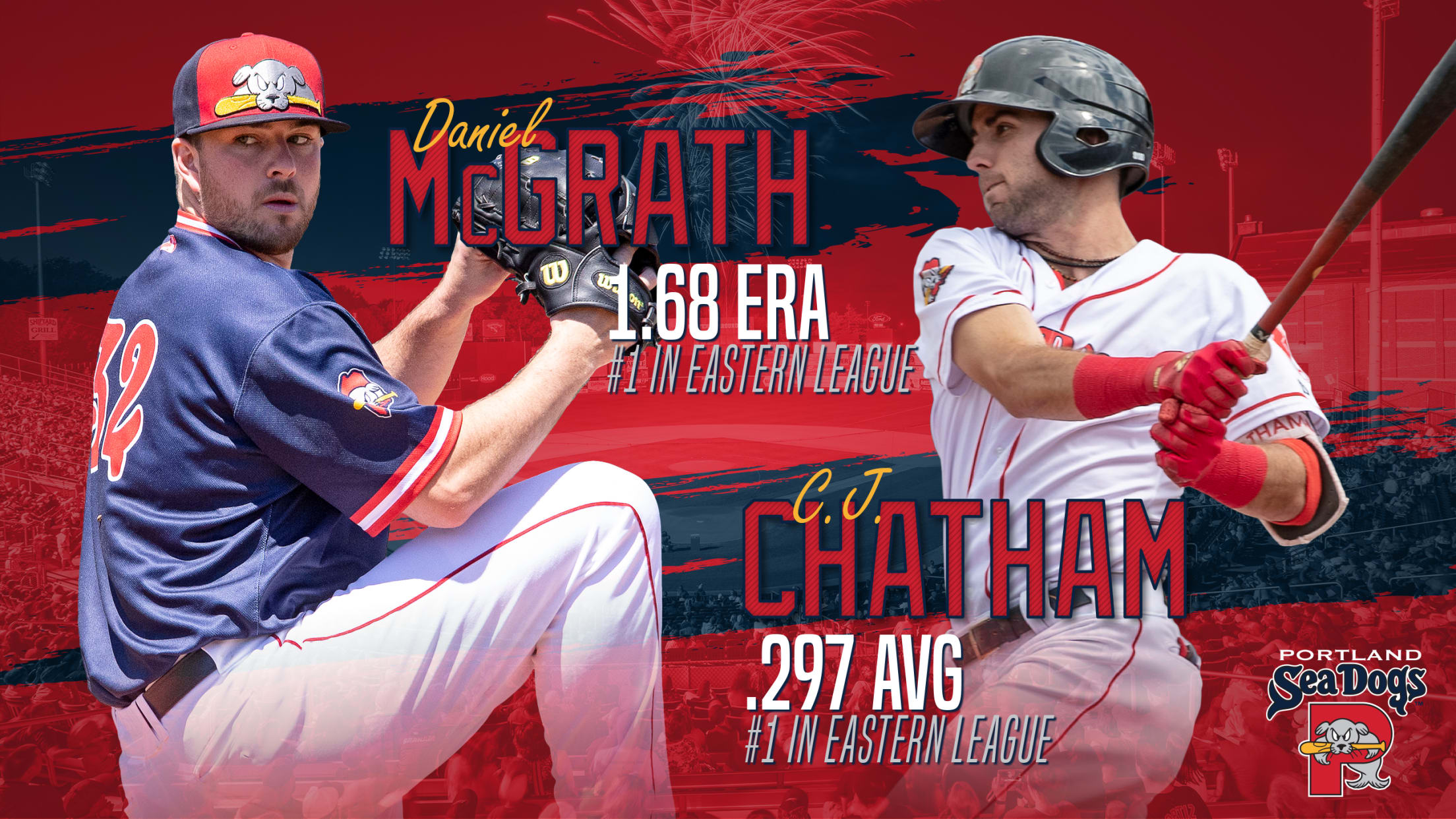 Portland, Maine - The Portland Sea Dogs entered 2019 without having a league batting champion as a Red Sox affiliate, but that all changed. The Eastern League had not seen an ERA like Daniel McGrath's since 1985. The 2019 season had plenty of highlights for the Portland Sea Dogs
The Kastaways anchor sound with Sea Dogs
Slugger's former competition rocks out as Portland mascot band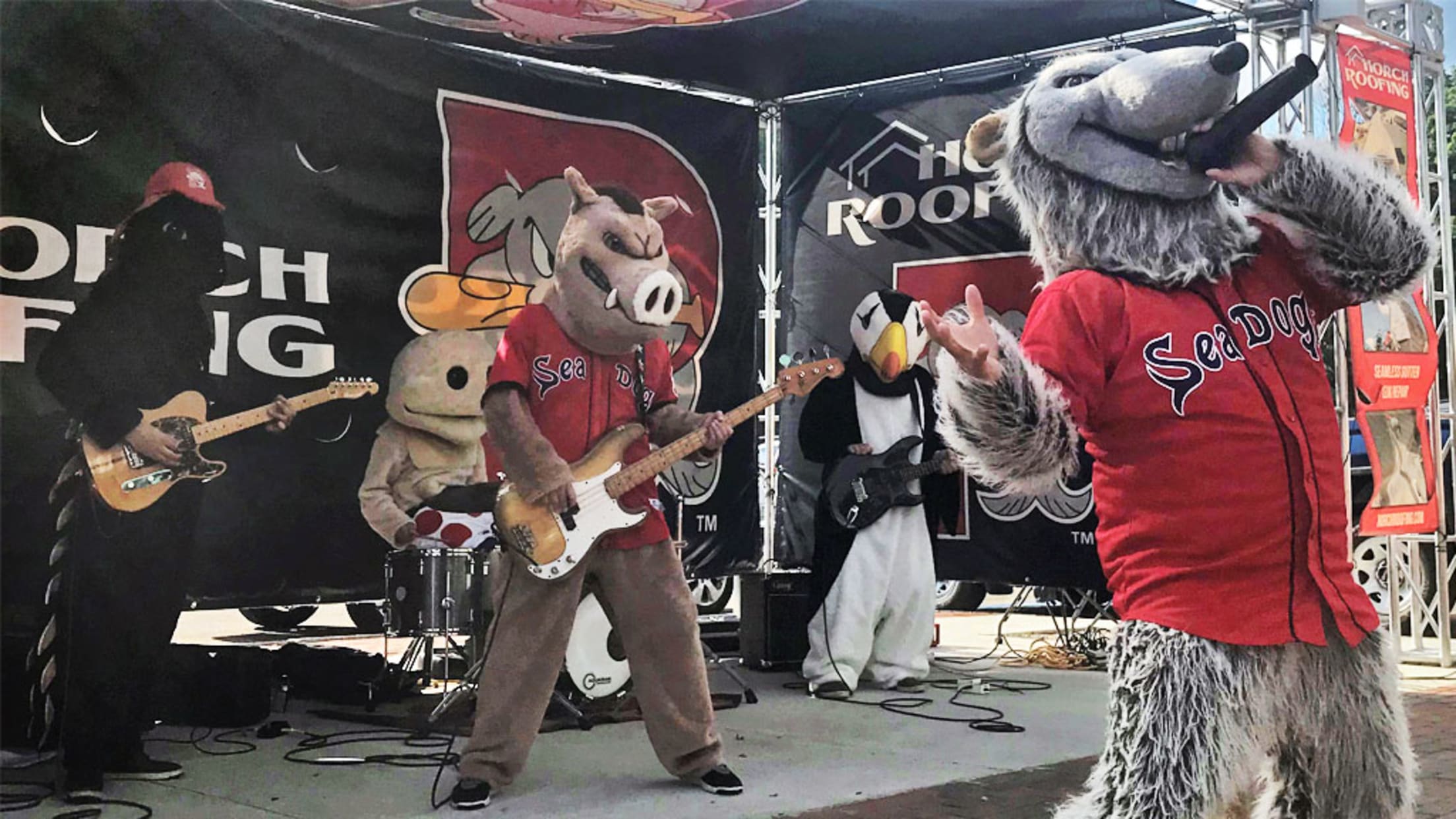 PORTLAND, Maine -- On the night of the Double-A Sea Dogs' penultimate Saturday home game, a name fondly remembered in New England cackled through the speakers on the Hadlock Field front plaza."Mike Greenwell," a voice announced. "Mike. Mike Greenwell."Anyone who looked around expecting to see the iconic two-time All-Star of
Spann presented with Troubh Community Service Award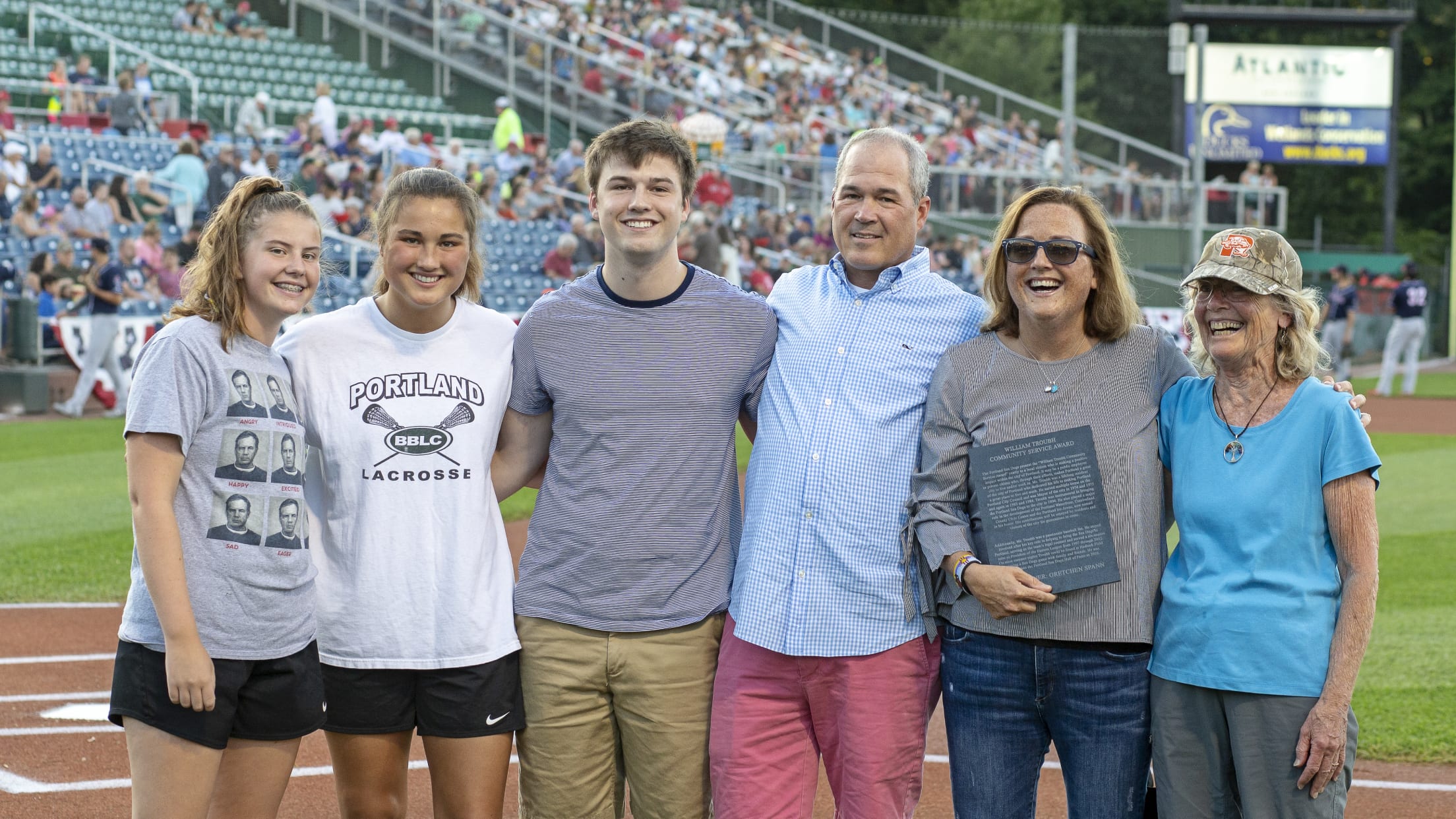 Portland, Maine- The Portland Sea Dogs are proud to announce that the 2019 recipient of the William Troubh Community Service award is Gretchen Spann. Spann was presented the award by Sea Dogs' President & General Manager Geoff Iacuessa along with members of Mr. Troubh's family including wife Nancy in a
Sea Dogs Welcome 10 Millionth Fan
Tabatha Berube from Gray is the 10 Millionth Fan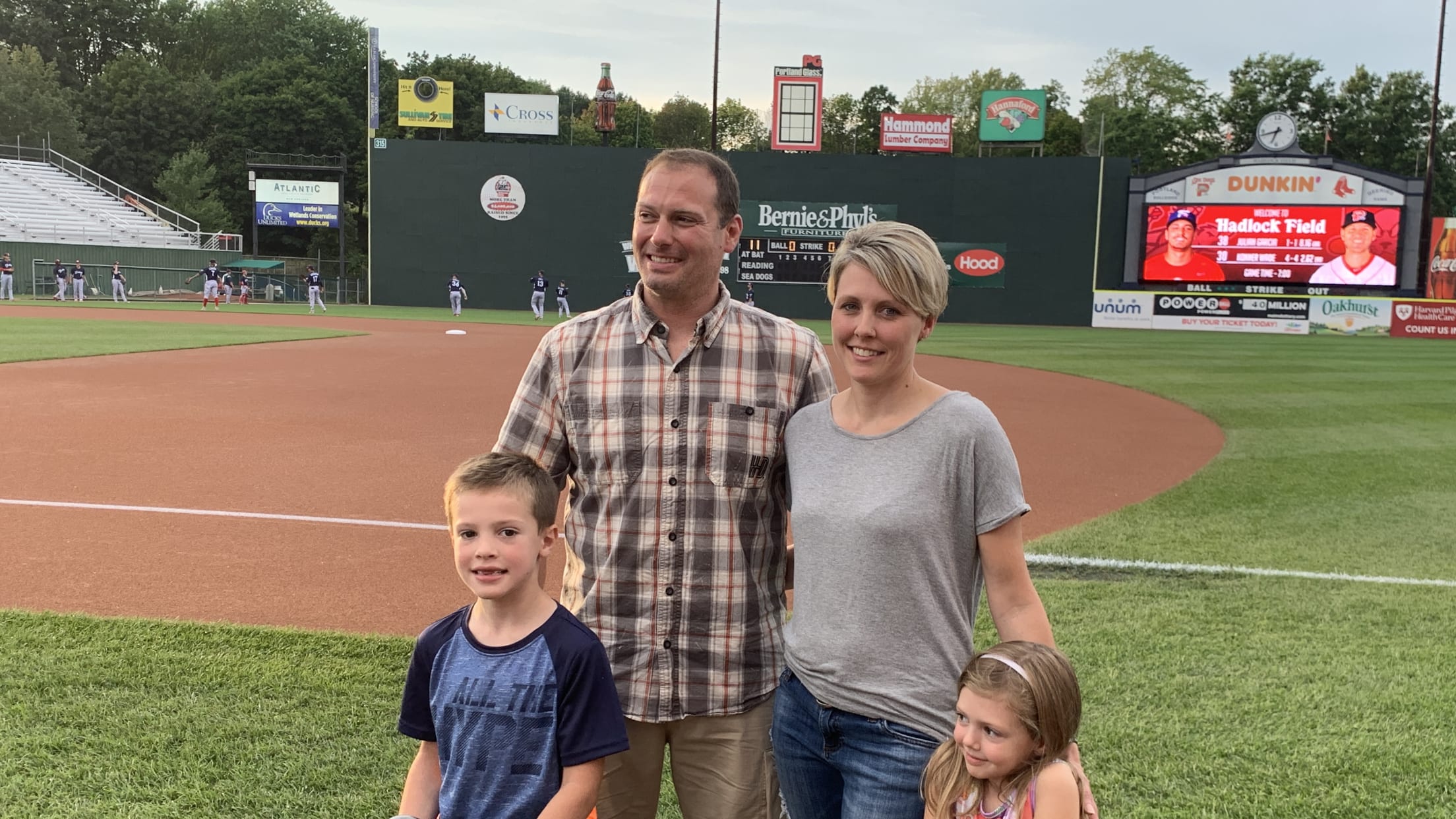 Portland, Maine- The Portland Sea Dogs, Double-A affiliate of the Boston Red Sox, welcomed the 10 Millionth fan in franchise history Monday night as the Sea Dogs hosted the Reading Fightin Phils at 7:00 PM. Tabatha Berube from Gray, Maine was the lucky fan, who was attending the game with
Whoopie Pies give Portland fans a treat
Sea Dogs' rebrand brings battle over dessert's origin to EL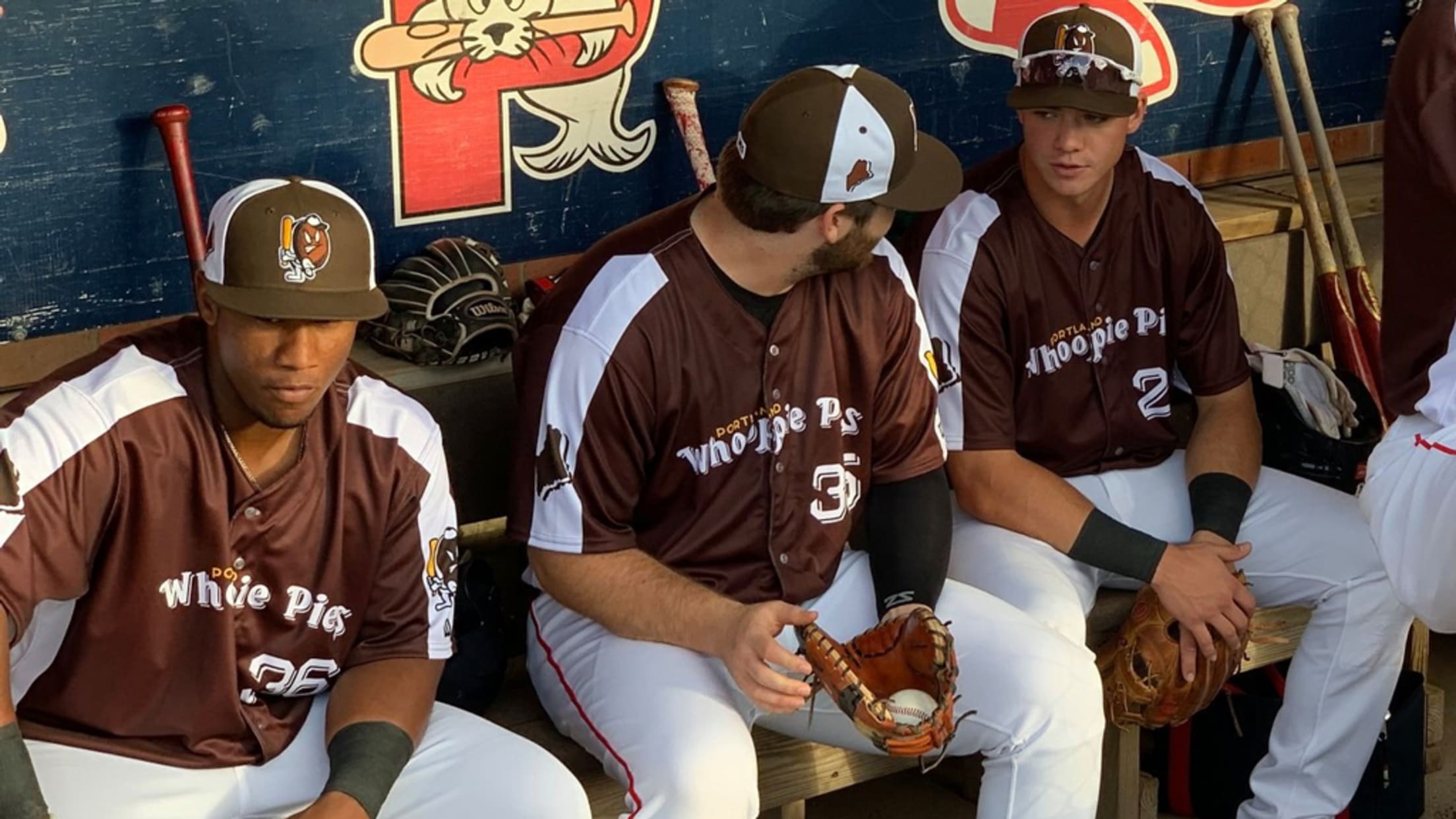 The relevant parties agree on this: A whoopie pie consists of two cakey, chocolate disks -- rounded on one side and flat on the other -- separated by a thick layer of cream frosting. But whence the whoopie pie? Where best enjoyed? These matters are hotly contested, with the two
Nice Catch - Celebrating Kind Kids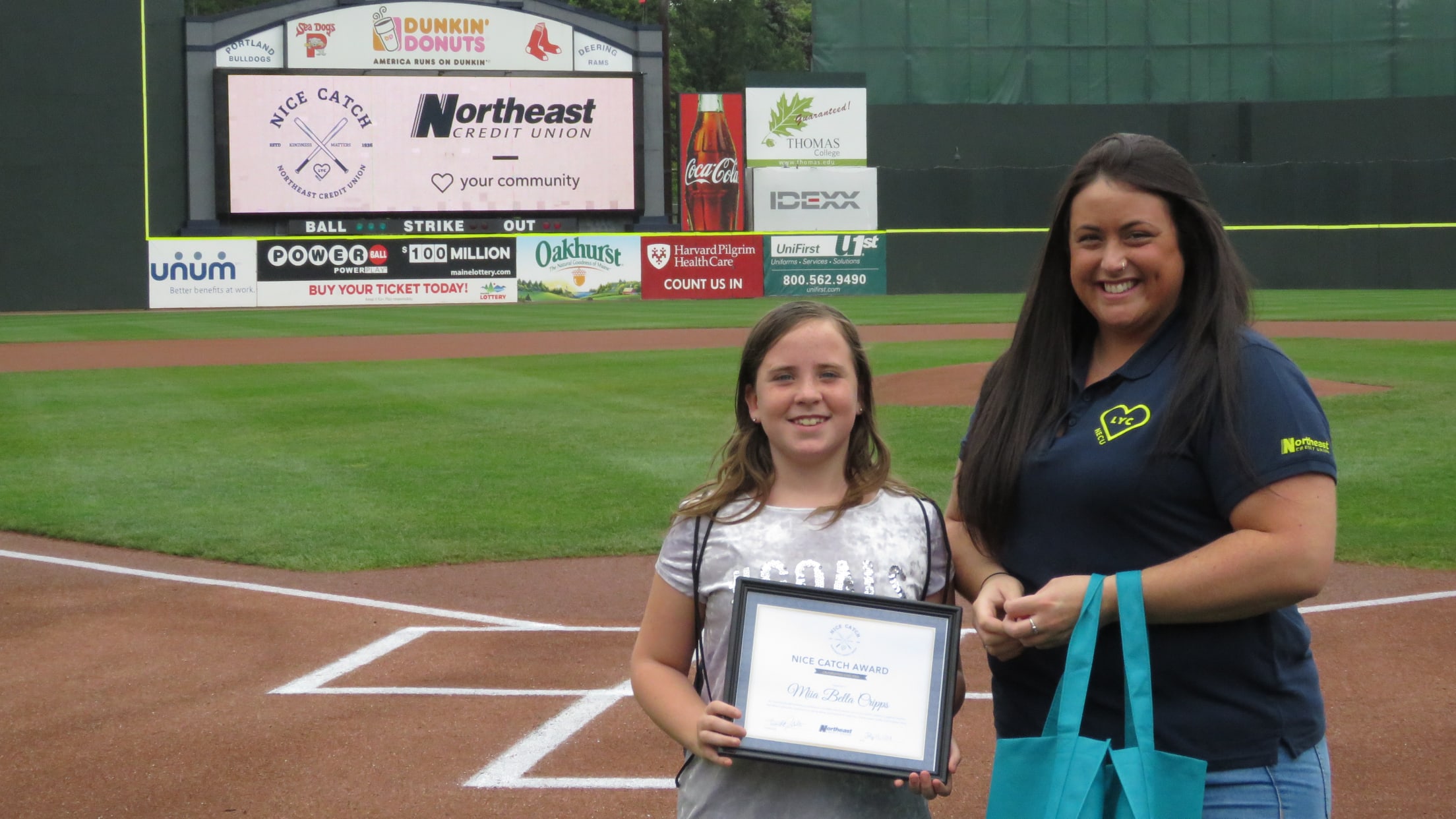 Northeast Credit Union believes at the heart of every community are good people doing good things. NECU has partnered with The Portland Sea Dogs to create "Nice Catch - Celebrating Kind Kids" Initiative to recognize and celebrate kids who demonstrate compassion, empathy, and kindness toward others.