Sea Dogs to host Halloween at Hadlock
Event features safe Trick-or-Treating and photo opportunities with characters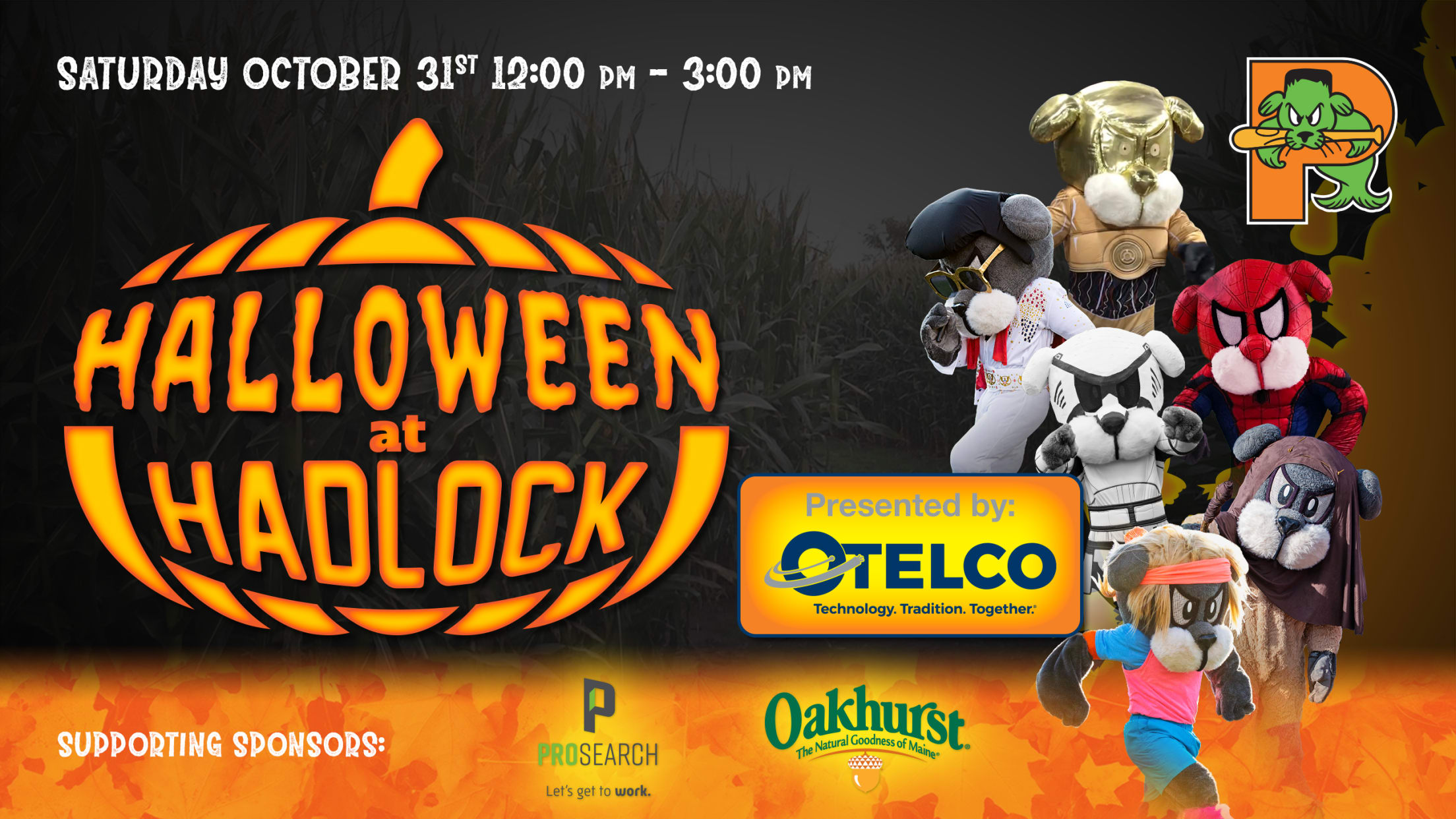 This event has SOLD OUT. If you would like to be added to our waiting list, in the event additional times become available, please send us an email at [email protected]. Portland, Maine- The Portland Sea Dogs will host Halloween at Hadlock, presented by Otelco, on Saturday, October 31st from 12:00
Carve your own Sea Dogs Pumpkin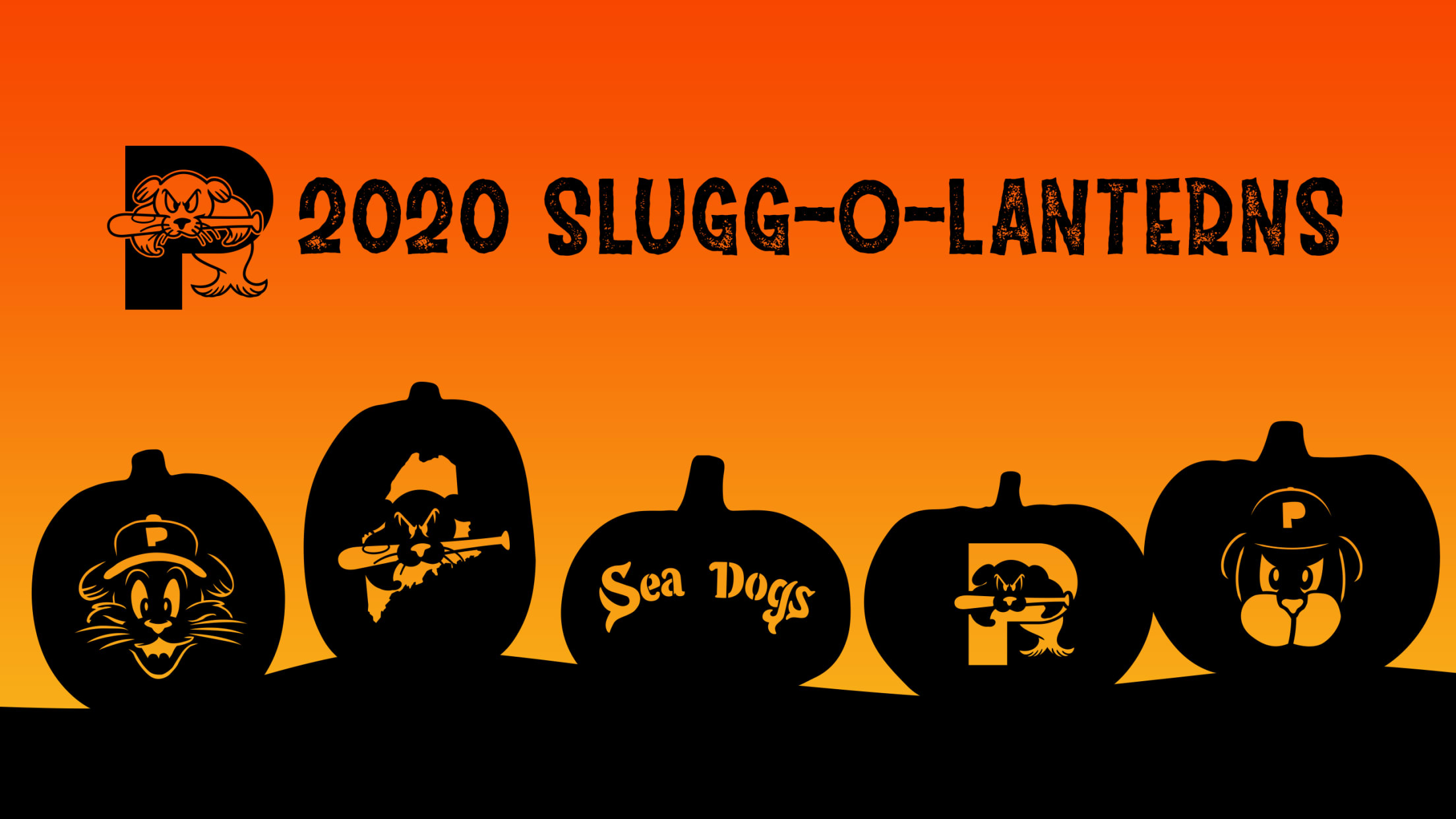 This Halloween show off your Sea Dogs pride by carving your very own Slugg O' Lantern. Download our easy to use pumpkin stencils to carve your pumpkin. Choose the Sea Dogs primary logo, State of Maine logo, word mark, or Slugger. After you've carved your pumpkin, we would love to
2020 MLB Postseason features 11 former Sea Dogs
9 of the 16 playoff teams feature a Sea Dogs alum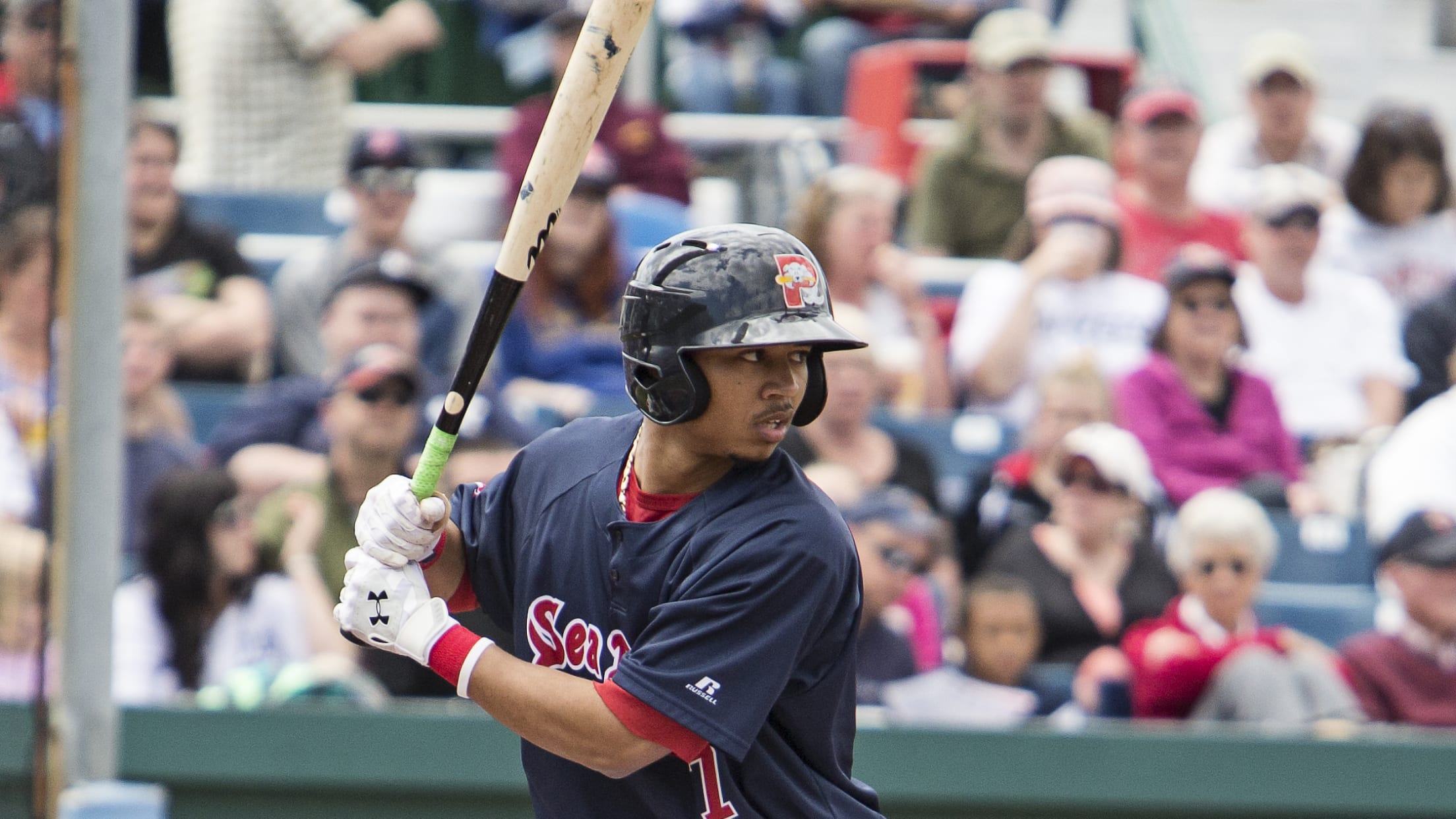 As the 2020 Major League Baseball playoffs kick-off on Tuesday, 11 former Sea Dogs will be competing for a World Series title. 9 of the 16 playoff teams feature at least one former Sea Dog on the team. In addition to the players, seven former Sea Dogs players/ coaches will
Sea Dogs rank in top 25 MiLB merchandise sales
Sea Dogs make 26th appearance on the top 25 list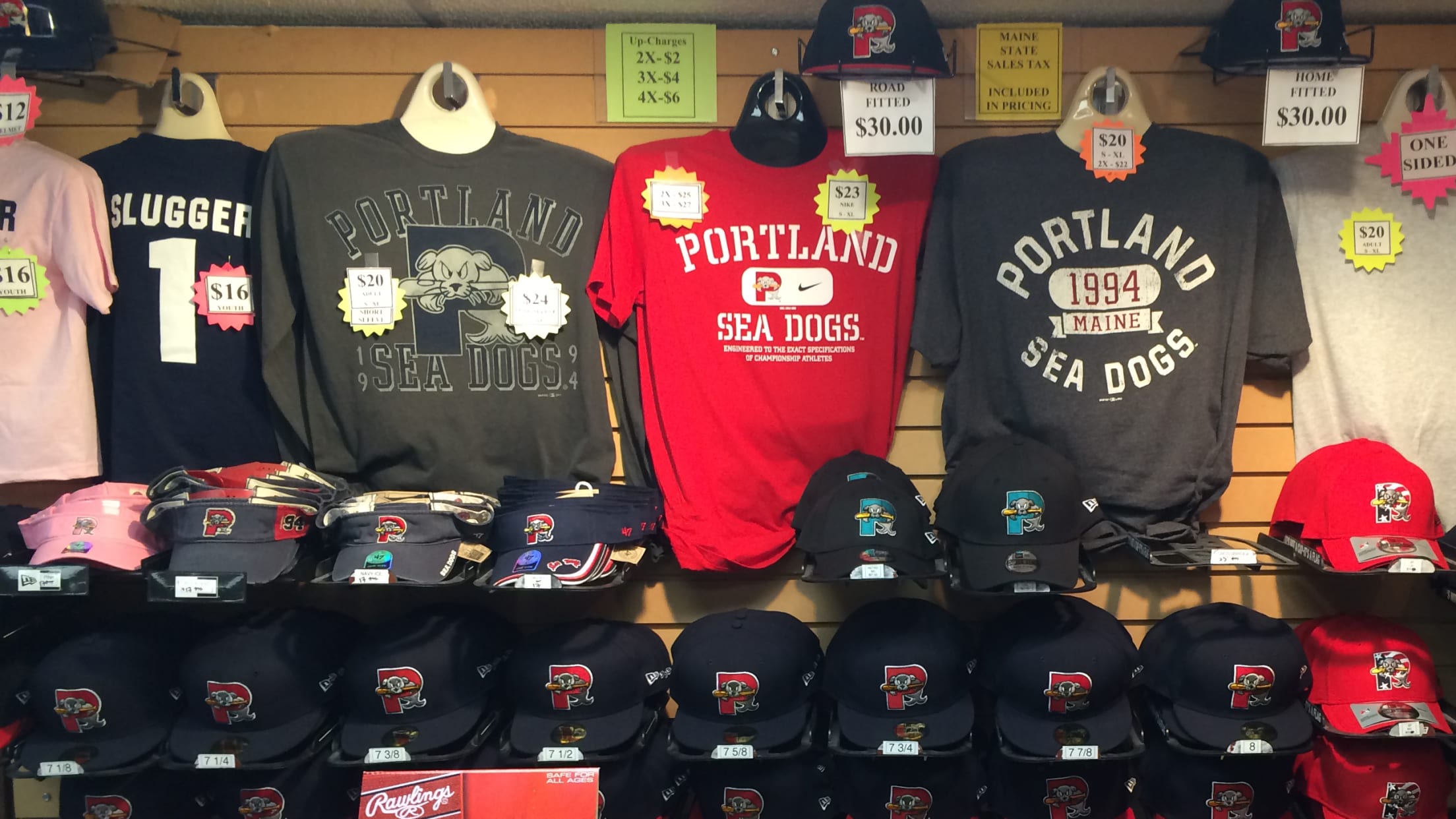 Portland, Maine – Minor League Baseball released its annual list of the top 25 teams in merchandise sales for the 2019 season. For the 26th time the Portland Sea Dogs were among the top 25 teams out of 160 Minor League Baseball clubs. Portland has made the list of top
Sea Dogs Virtual Sell Out to Help Strike Out Cancer in Kids
In honor of National Childhood Cancer Awareness month, fans can purchase virtual seats to support the Maine Children's Cancer Program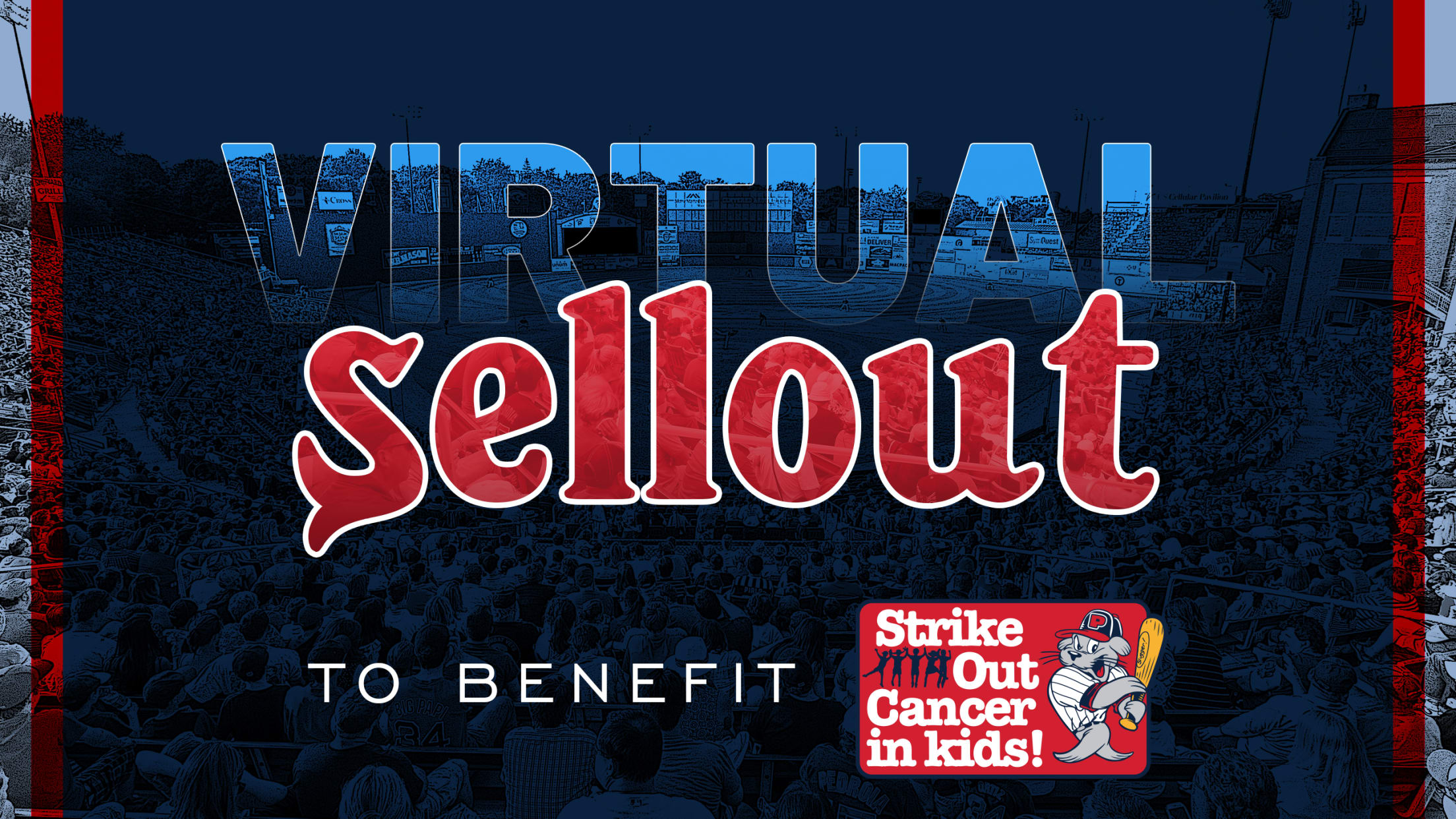 CLICK HERE TO DONATE Portland, Maine- Throughout the month of September, which is National Childhood Cancer Awareness month, the Sea Dogs are asking fans to help virtually sell out Hadlock Field to raise money for the Sea Dogs' official charity- Maine Children's Cancer Program. The Sea Dogs and Maine Children's
29 former Sea Dogs on Opening Day MLB rosters
9 former Sea Dogs on the Red Sox Opening Day roster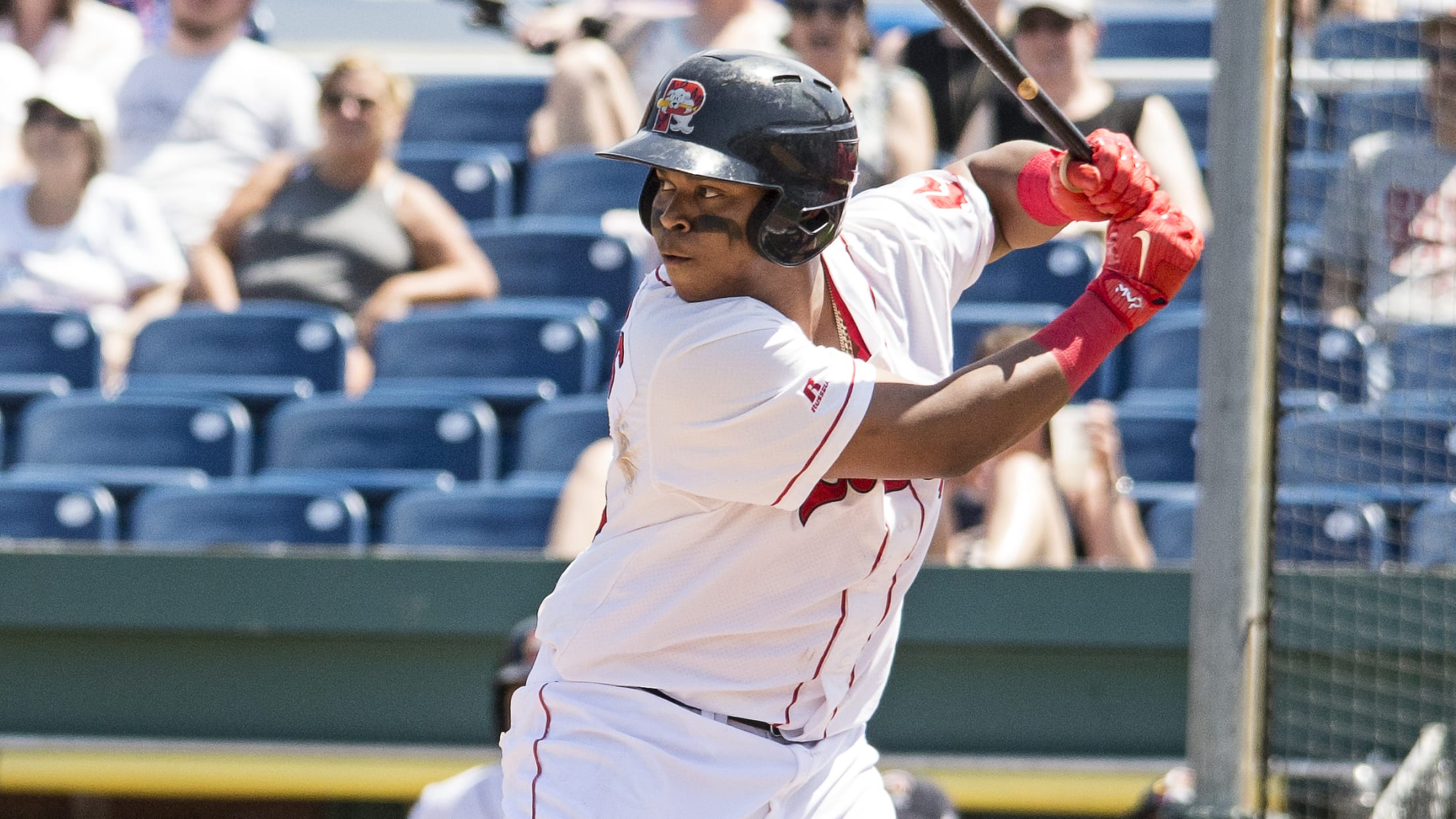 The 2020 Major League Baseball season will open with 29 former Portland Sea Dogs' players on Opening Day rosters including nine with the Boston Red Sox. In addition to the players, numerous former Sea Dogs' players and coaches are on big league coaching staffs for the 2020 season. 20 of
Hadlinks Golf Club to Return September 11th-12th 
Final Opportunity to Book a Tee Time in 2020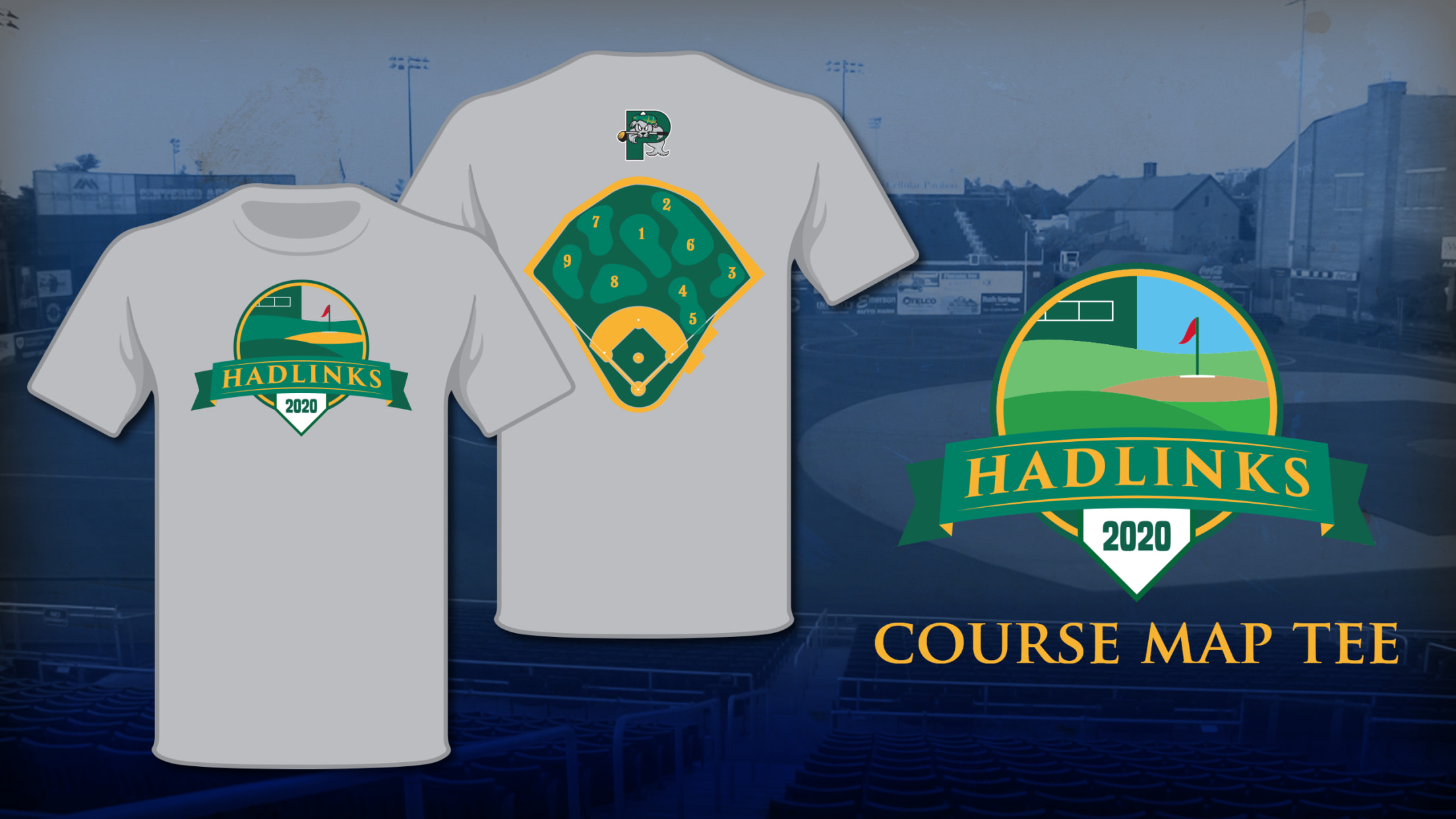 Click Here for Tee Times & More Info Portland, Maine- The Portland Sea Dogs will be opening the Hadlinks Golf Club at Hadlock Field, presented by Harvard Pilgrim Health Care, for the final time in 2020 on September 11th and 12th. Tee times can now be booked at www.seadogs.com. Hadlinks
Sea Dogs add a third weekend for Dining on the Diamond
Reservations Are Now Available for August 14th & 15th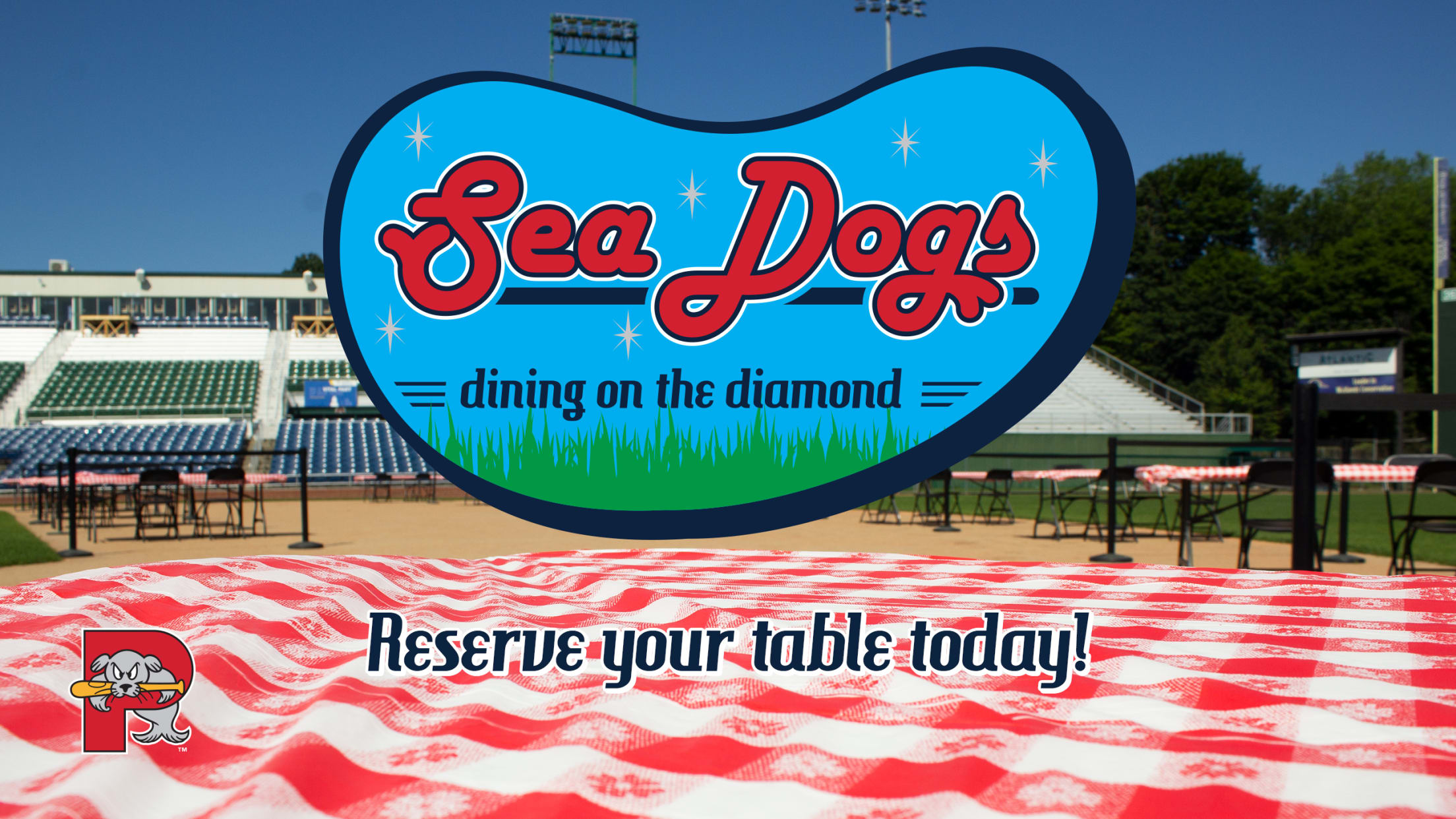 Make Reservations Portland, Maine- Due to the high demand, the Portland Sea Dogs have added a third weekend for "Dining on the Diamond". Fans can now reserve tables for Friday, August 14th and Saturday, August 15th. The Sea Dogs sold out the first weekend (July 24th & 25th) in under
Sea Dogs add dates for Dining on the Diamond at Hadlock Field
Reservations Are Now Available for July 31st & August 1st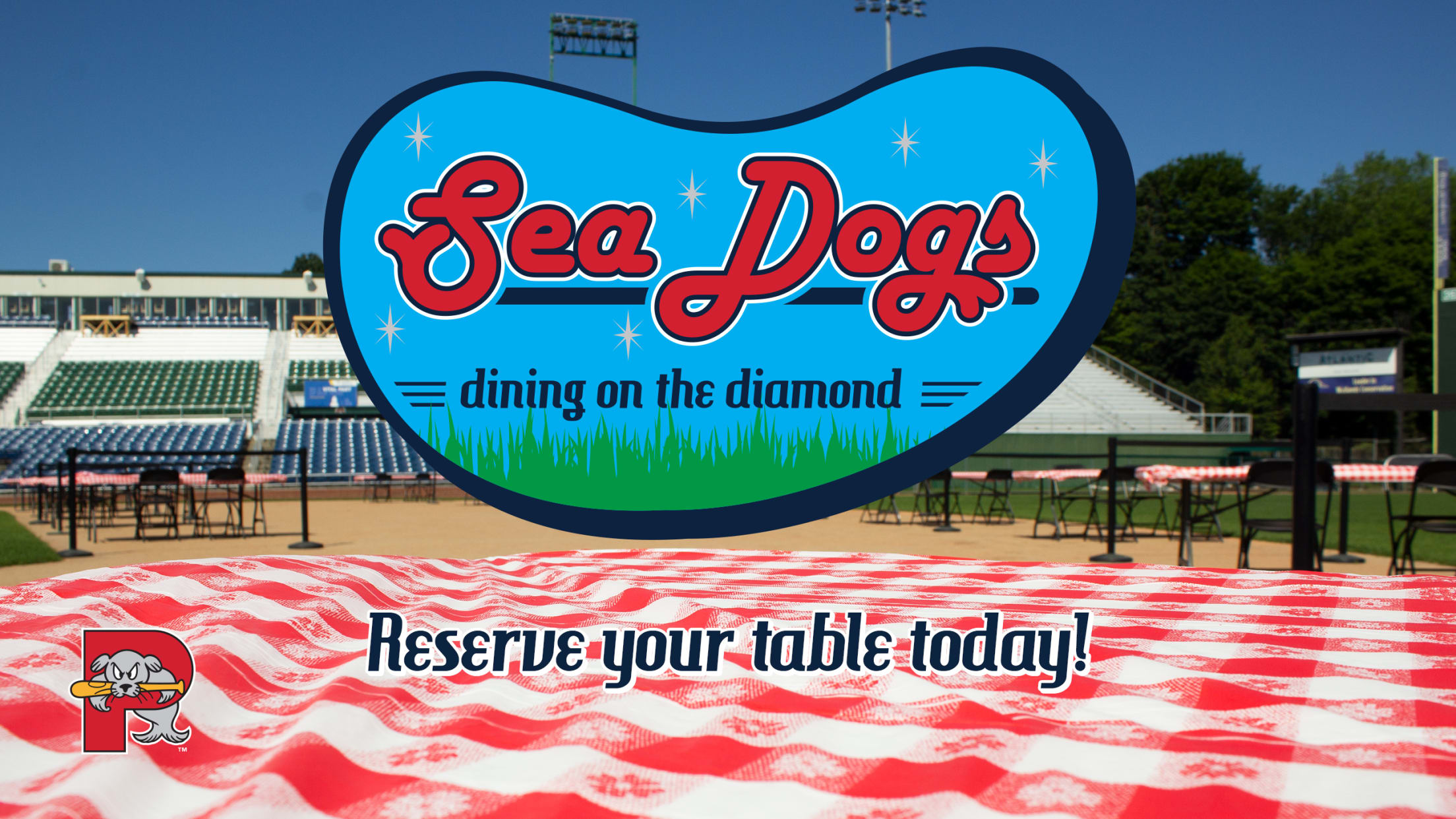 Make Reservations Portland, Maine- After selling out all tables in under eight hours for "Dining on the Diamond" at Hadlock Field on Friday, July 24th, and Saturday, July 25th, the Portland Sea Dogs today have added the service for Friday, July 31st and Saturday, August 1st. Fans will be able
Sea Dogs Opening Hadlock for Dining on the Diamond
Reservations Are Now Available for July 24th & 25th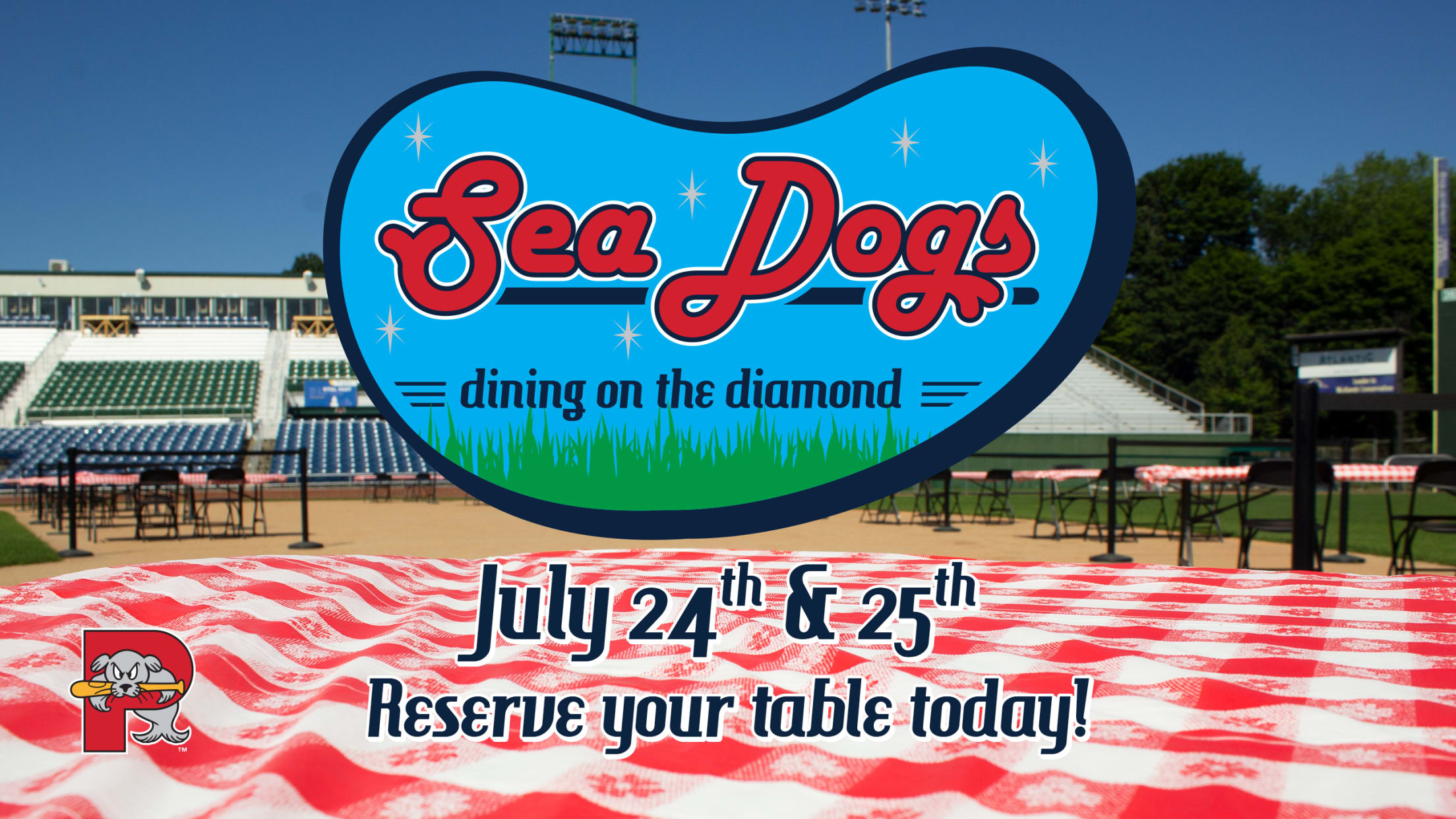 Make Reservations Portland, Maine- The Portland Sea Dogs will be opening Hadlock Field for "Dining on the Diamond" on Friday, July 24th and Saturday, July 25th. Fans will be able to reserve a table located on the baseball diamond at Hadlock Field to enjoy dinner at the ballpark. Each night
Sea Dogs add dates for Hadlinks Golf Club
Tee Time Reservations are Now Available for August 6th-9th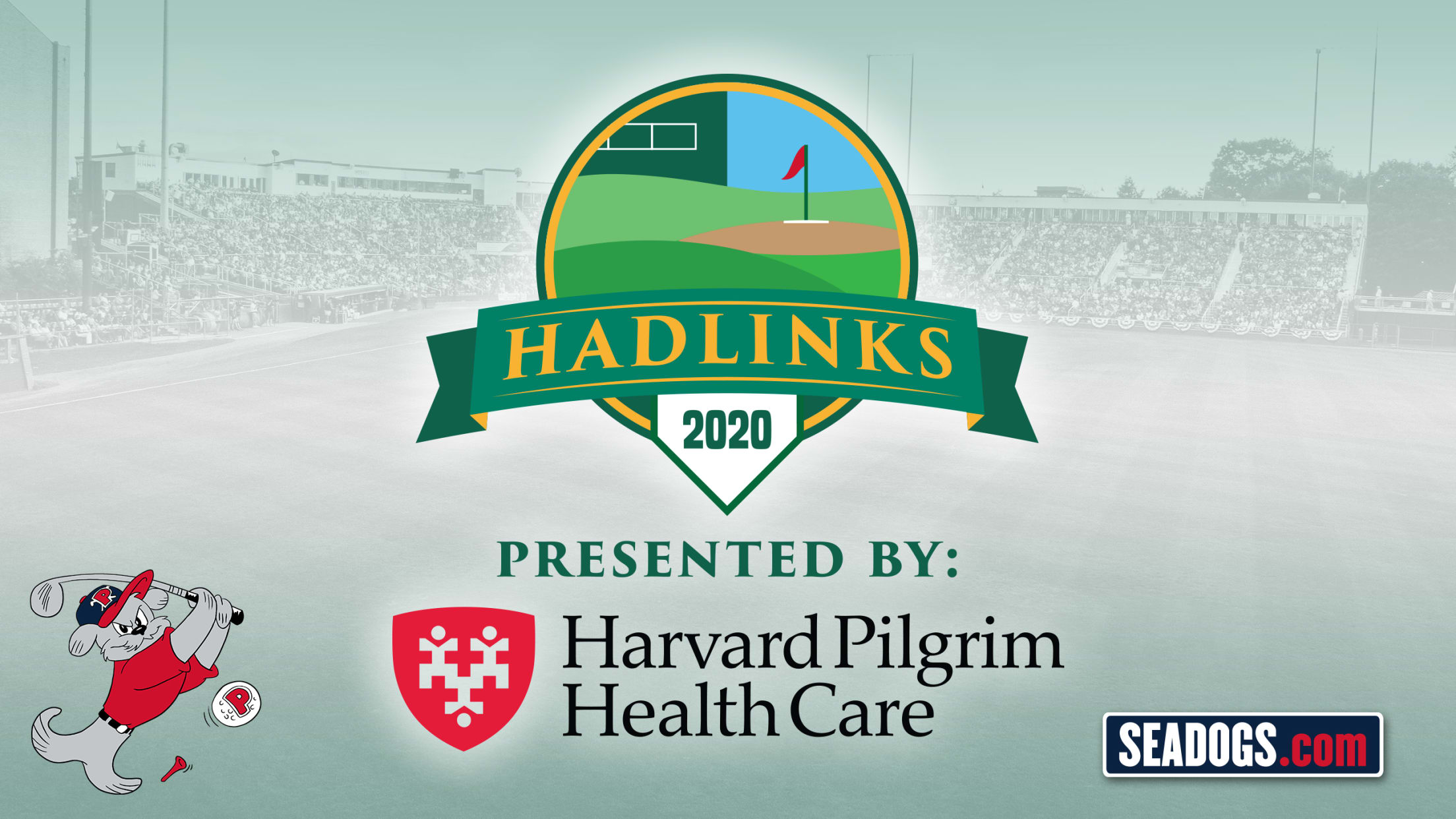 Book a Tee Time Portland, Maine- Due to popular demand, the Portland Sea Dogs will be opening the Hadlinks Golf Club at Hadlock Field, presented by Harvard Pilgrim Health Care, for additional dates. The Sea Dogs will reopen the course August 6th through August 9th. Tee times for the 9-hole
2020 Minor League Baseball Season Cancelled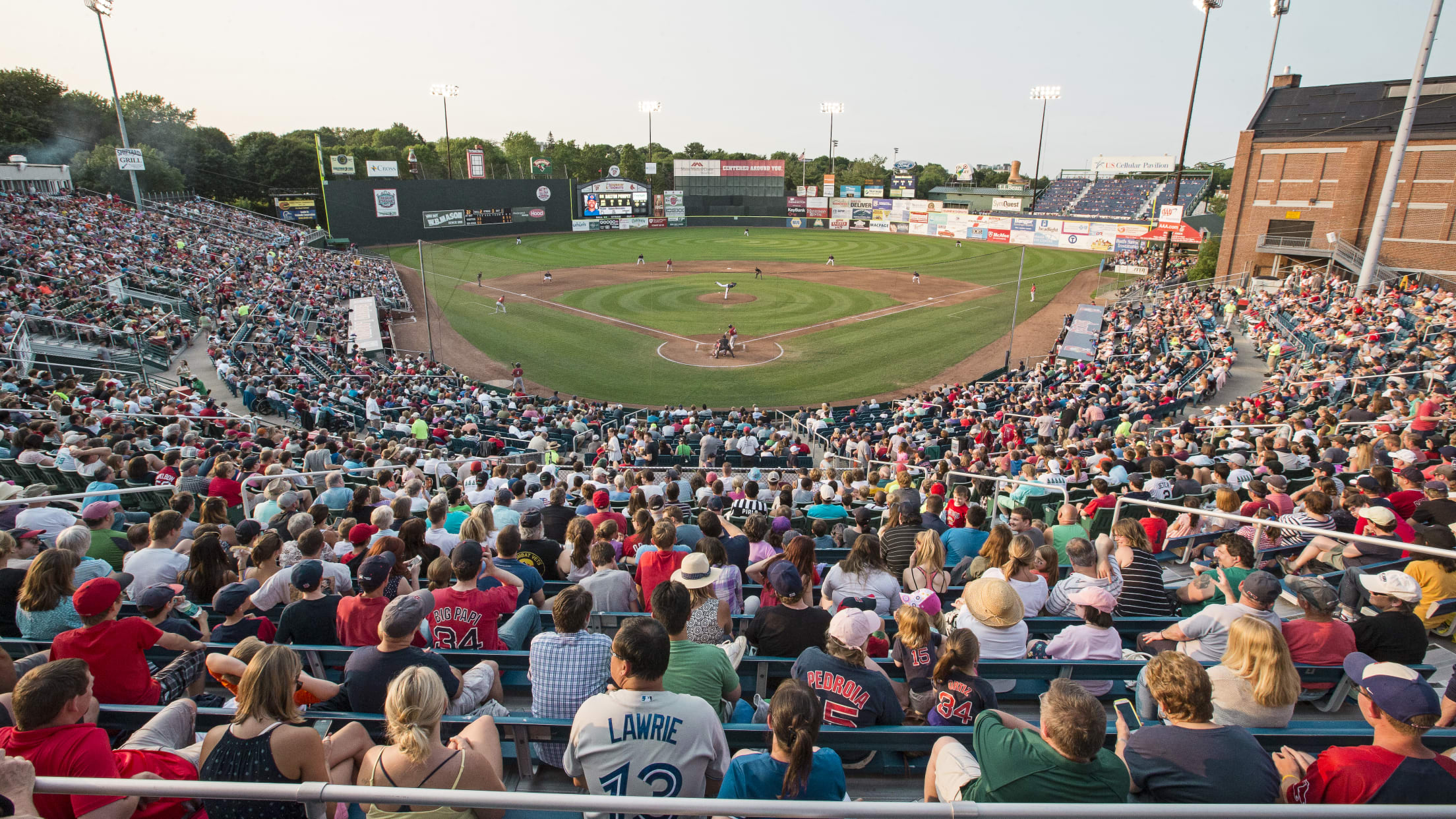 Official Minor League Baseball Statement Today Major League Baseball announced that the 2020 Minor League Baseball season has been cancelled due to the COVID-19 outbreak. While this decision was not unexpected, we are saddened to know we will not be hosting games at Hadlock Field this summer. As an organization
Sea Dogs to transform Hadlock Field to Hadlinks Golf Club
Tee Time Reservations are Now Available for the 9-Hole Course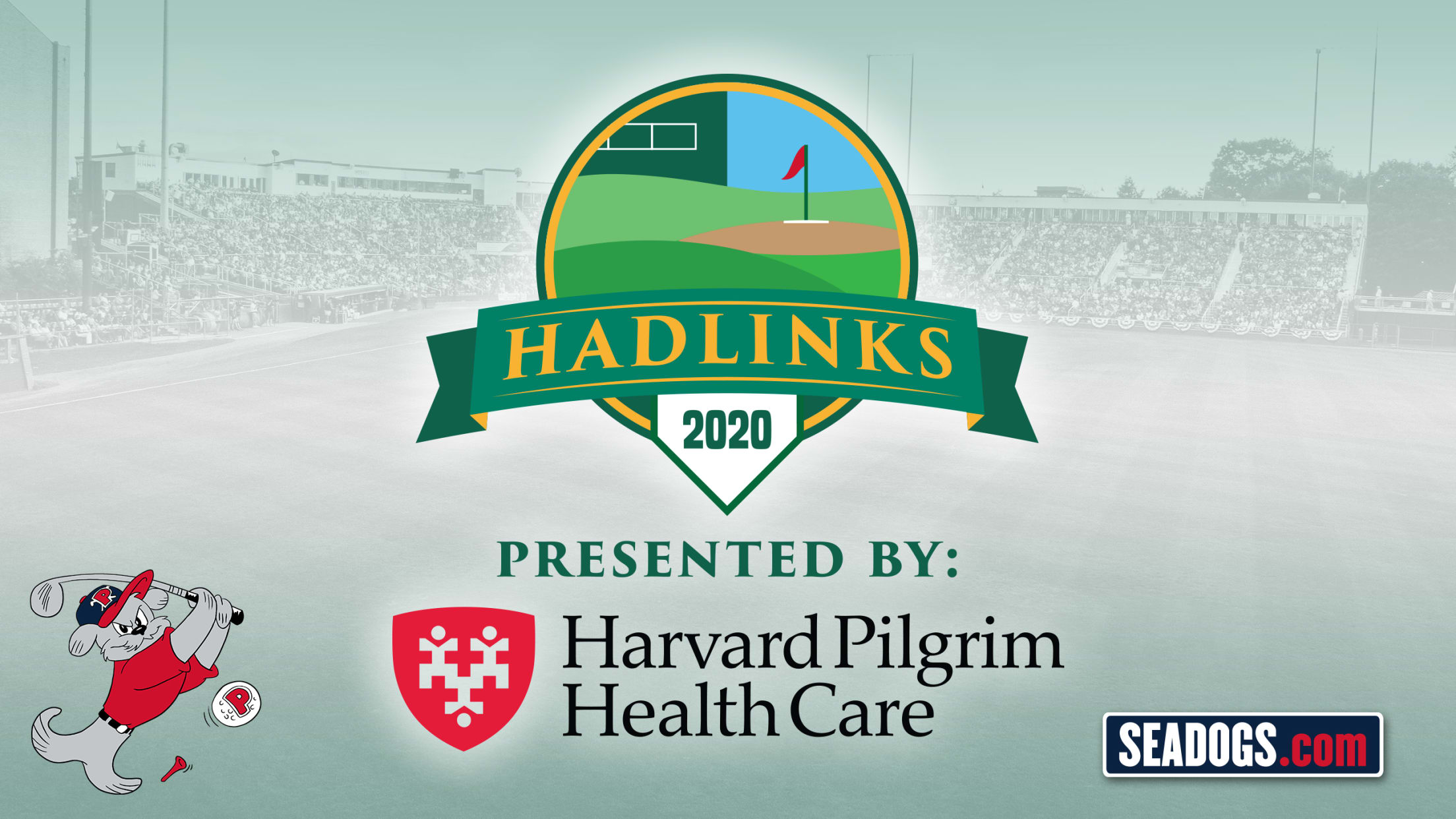 Click to Book a Tee Time Portland, Maine- The Portland Sea Dogs invite fans to take some swings at the Hadlinks Golf Club at Hadlock Field, presented by Harvard Pilgrim Health Care. For four days from July 9th through July 12th, golfers of all ages and abilities will be able
Emma Tiedemann hired as new "Voice of the Sea Dogs"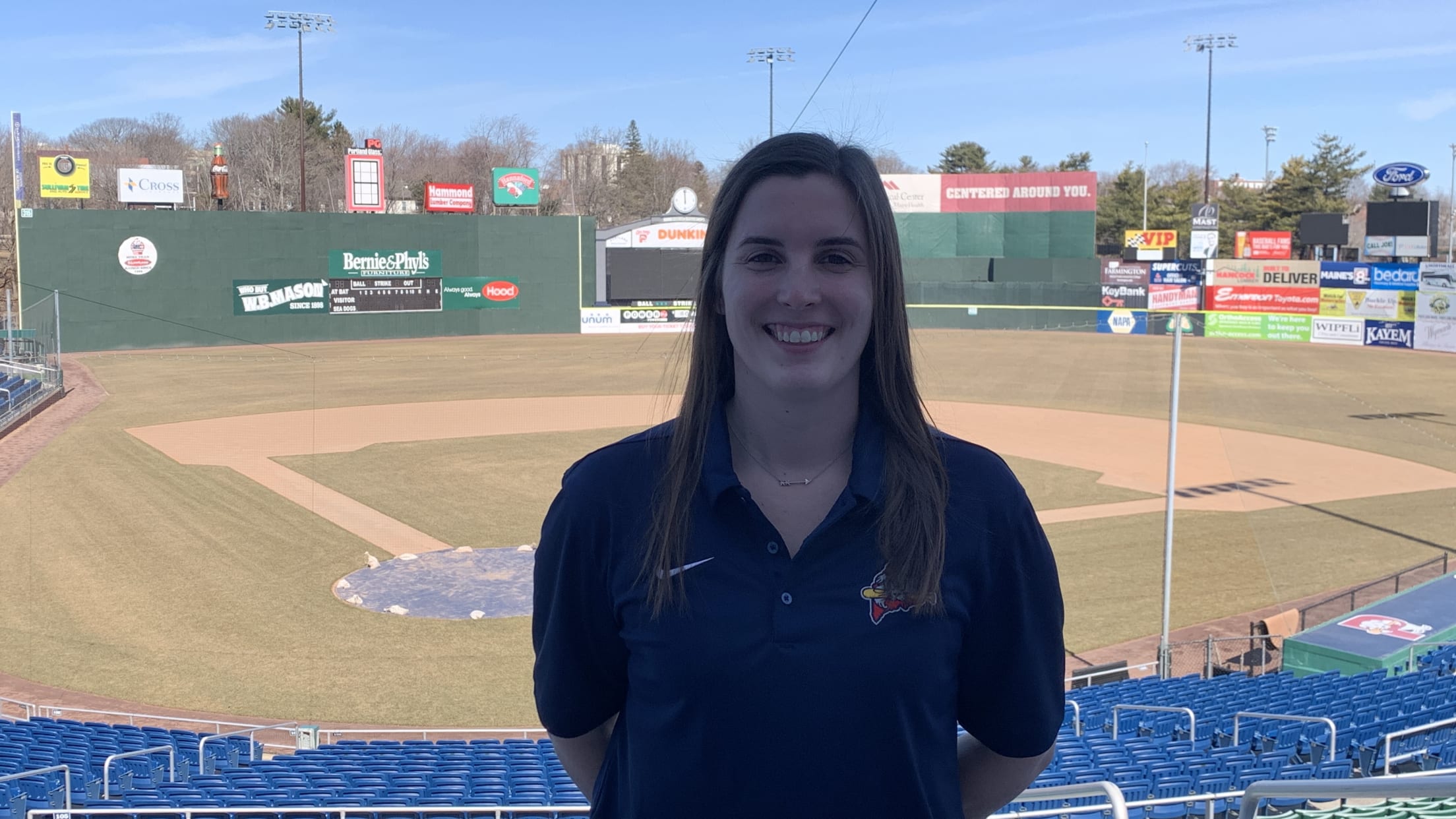 Portland, Maine- The Portland Sea Dogs have announced the hiring of Emma Tiedemann as the team's new Director of Broadcasting. Tiedemann replaces longtime Sea Dogs radio broadcaster Mike Antonellis, who has joined the Pawtucket Red Sox broadcast team. Tiedemann becomes just the fifth lead broadcaster in the Sea Dogs 27-year
Hadlock Field Ticket Office Reopens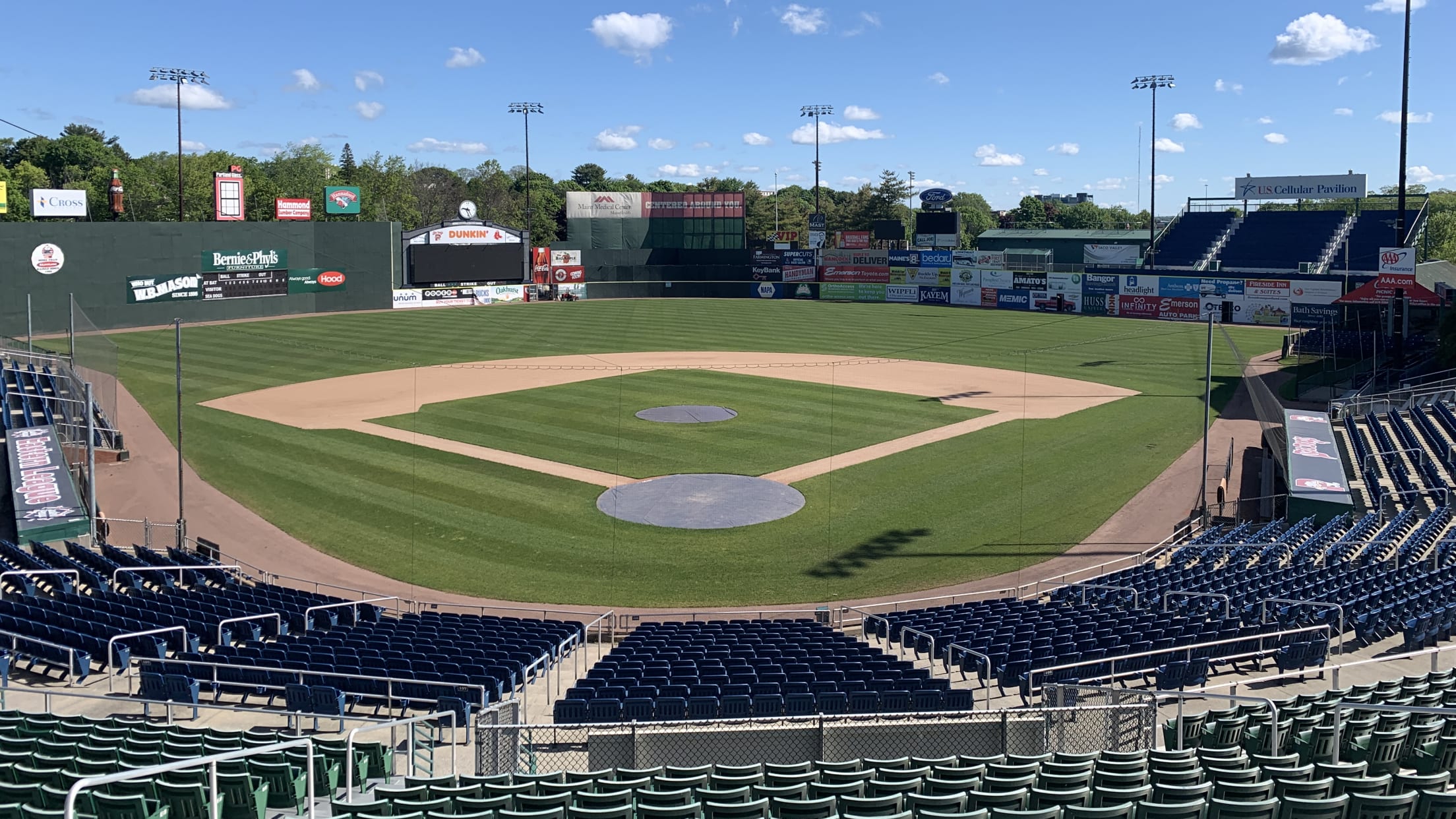 The Hadlock Field ticket office has reopened. As of June 1st, our phone lines will be staffed from Monday through Friday 9:00 AM to 12:00 PM. Fans may call us at 207-879-9500. Additionally, the Hadlock Field souvenir store is open for curbside pick-up. Fans may place their merchandise orders here:
Maine Teams Join on Food Fundraiser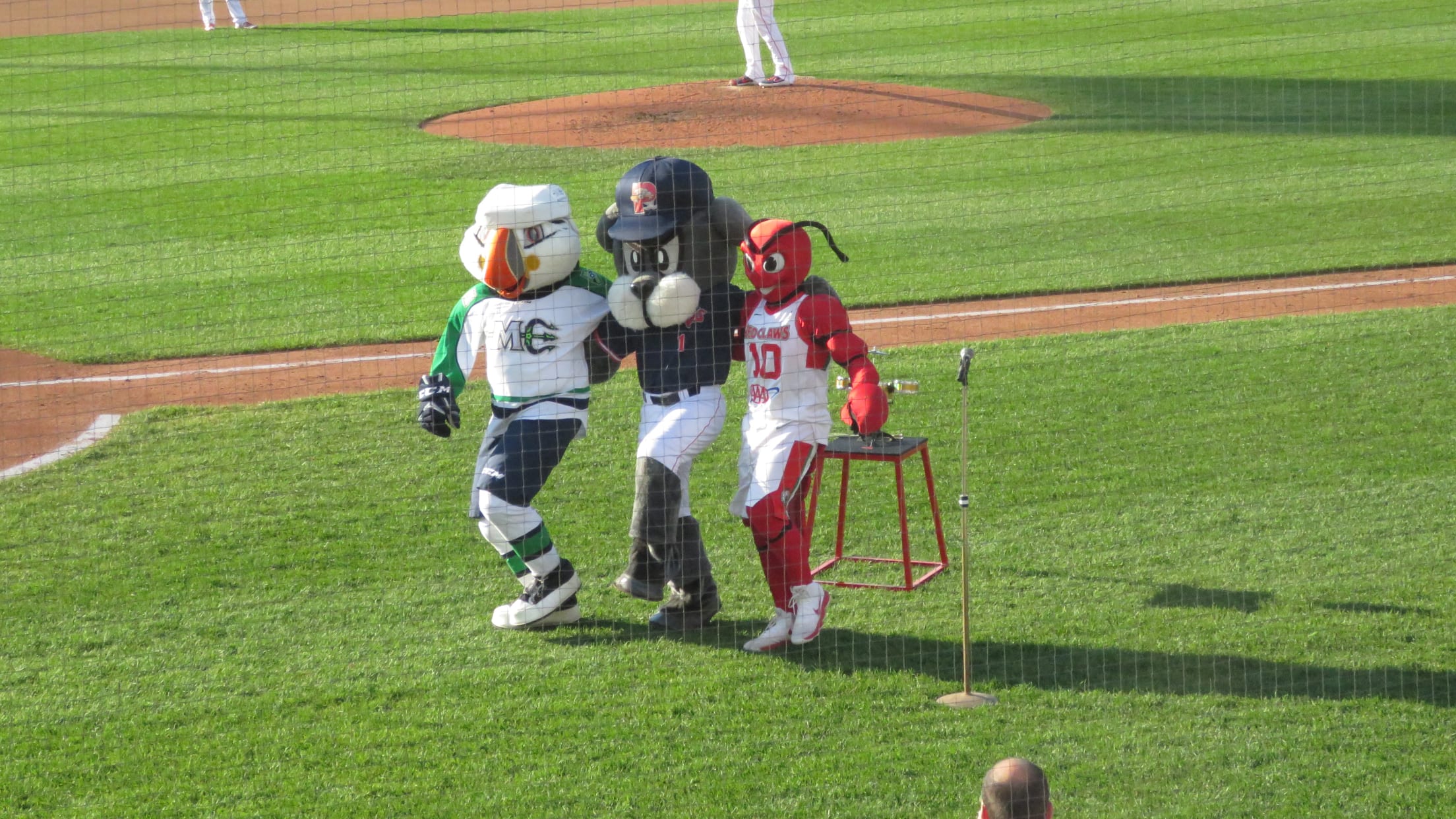 Portland, Maine- The Portland Sea Dogs along with the Maine Mariners and Maine Red Claws are joining forces with Evergreen Credit Union to help Mainers in need of food. The "Fans for Food" campaign benefits Maine's Good Shepherd Food Bank and associated local food pantries. Good Shepherd Food Bank's President
August 28th-29th Now Available for Dining on the Diamond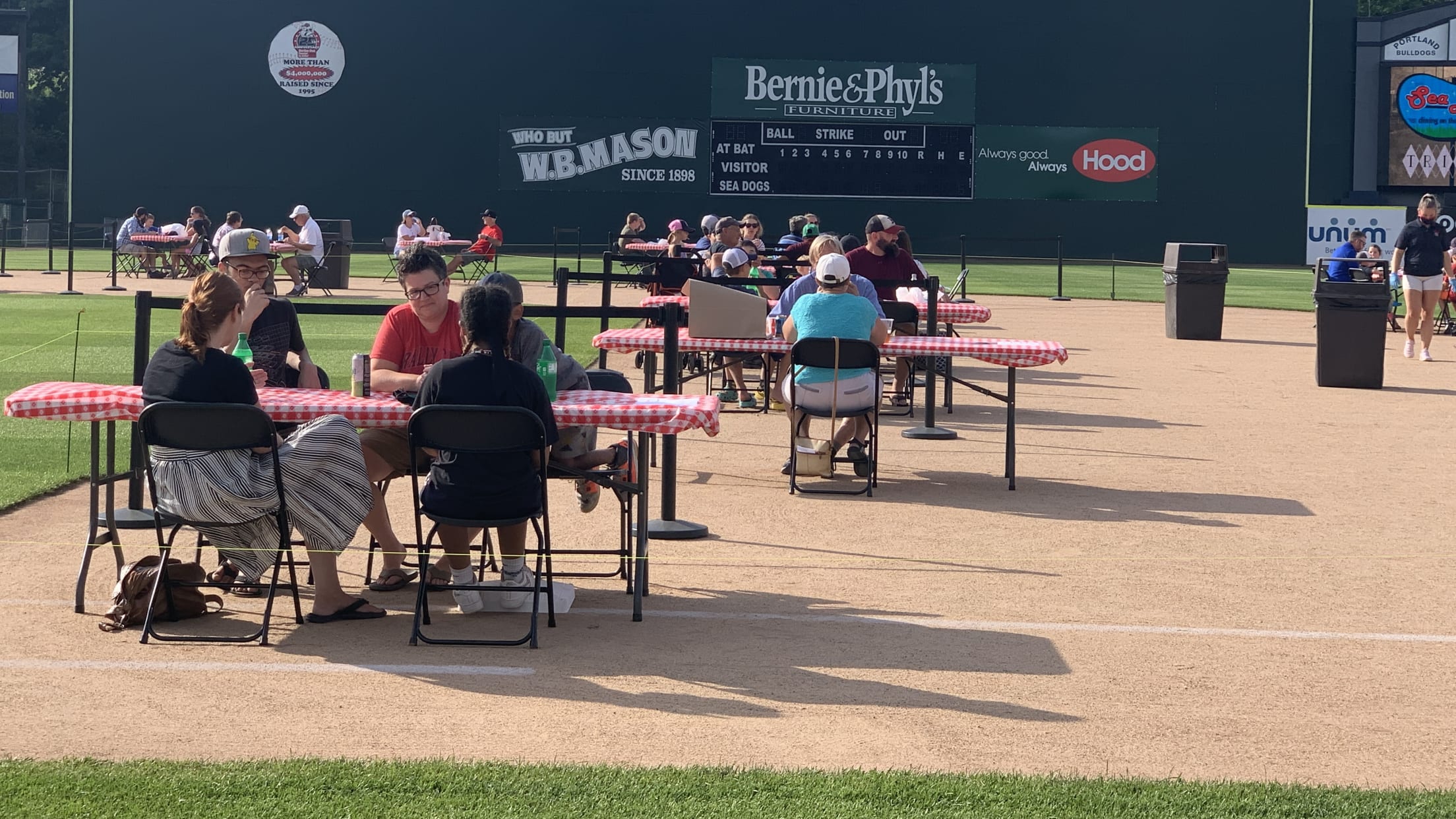 Click Here to Make Reservations Portland, Maine- Due to the high demand, the Portland Sea Dogs have added a fifth weekend for "Dining on the Diamond". Fans can now reserve tables for Friday, August 28th and Saturday, August 29th. The previous four weekends of "Dining on the Diamond" have all
"Voice of the Sea Dogs" Mike Antonellis called-up to Triple-A
Antonellis has broadcast 2,109 Sea Dogs games over 15 seasons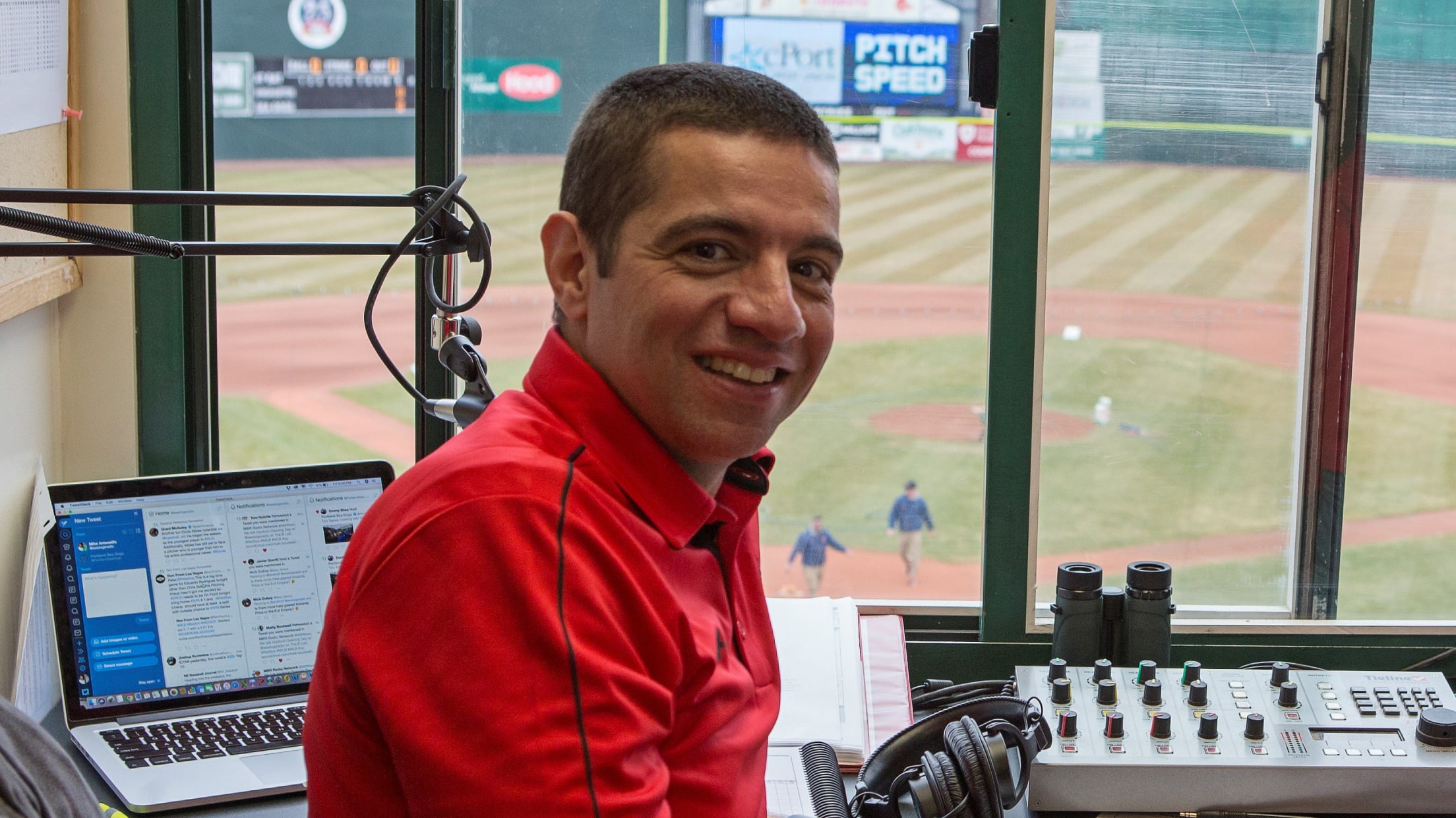 Portland, Maine- Longtime Sea Dogs radio broadcaster Mike Antonellis is moving up to Triple-A Pawtucket, where he will join the Pawtucket Red Sox broadcast team. Antonellis leaves the Sea Dogs after 15 seasons as the "Voice of the Sea Dogs". Antonellis, the Sea Dogs Director of Broadcasting and Media Relations,
Sea Dogs Statement Regarding 2020 Season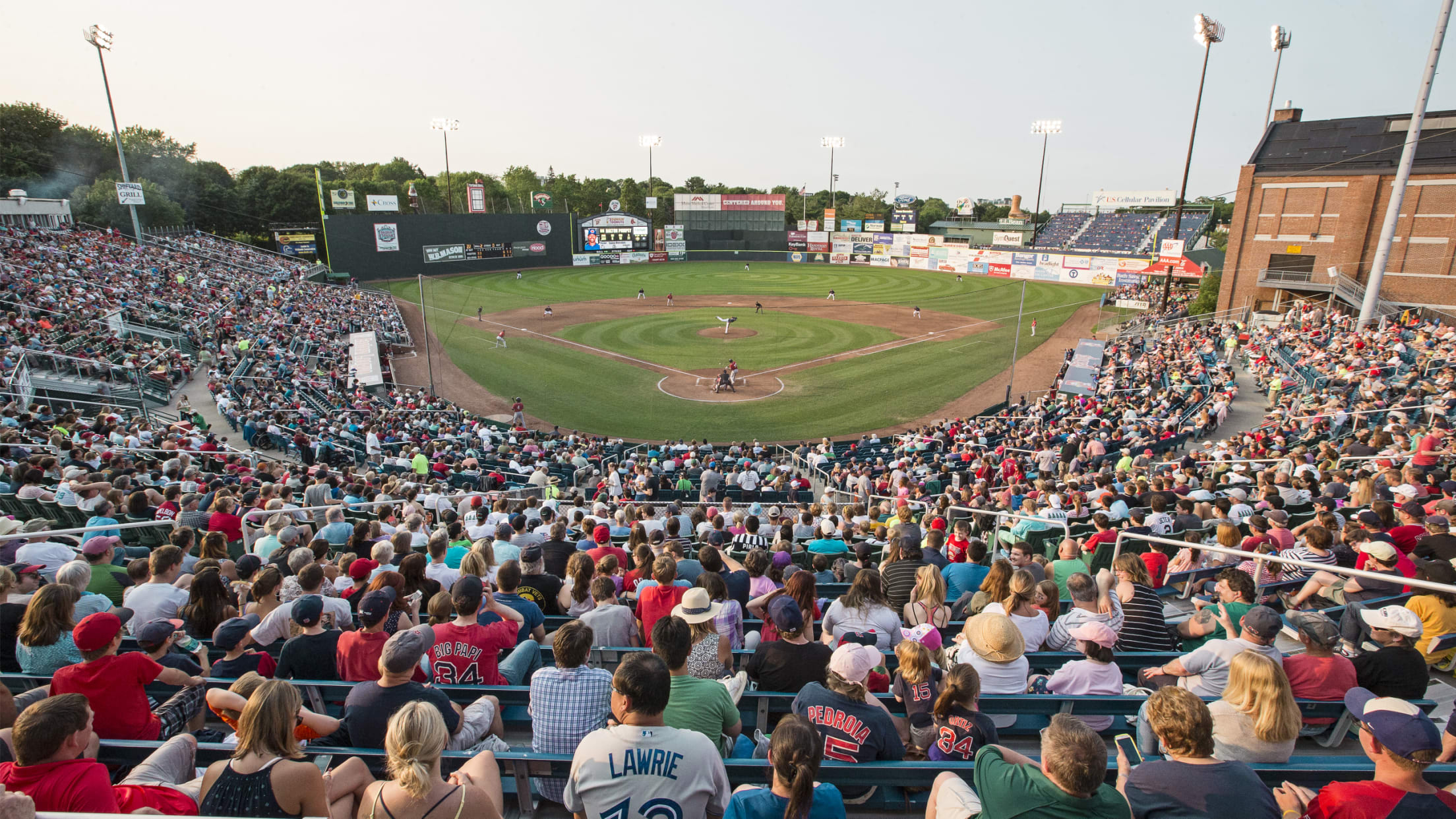 We want to update our fans on where we stand with the 2020 Portland Sea Dogs season. While our season is still officially delayed, we do want to respect Governor Janet Mills' re-opening plans which restrict crowds of more than 50 through at least July. Given those guidelines we want
Sea Dogs' Offices Temporarily Closed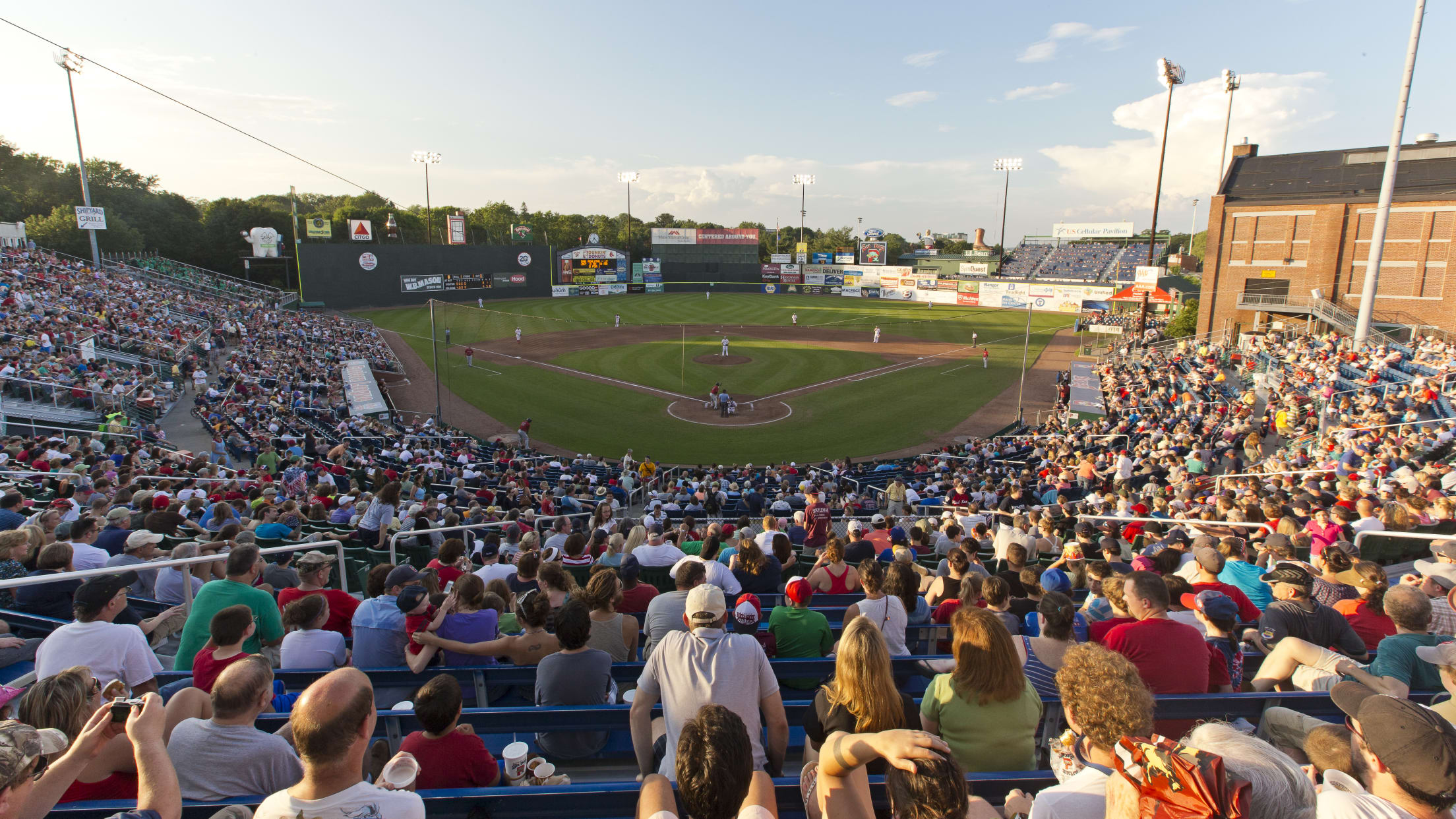 For the safety of our staff and fans, Hadlock Field will be closed until further notice as our staff will be working remotely. For the convenience of our fans, our phone lines (207-874-9300) will be monitored, simply leave a message and we'll return your call. Fans may also contact us
Sea Dogs to Launch Curbside and Delivery Service for Ballpark Fare
Hot Dogs, Sausages, Burgers and more will be available starting June 8th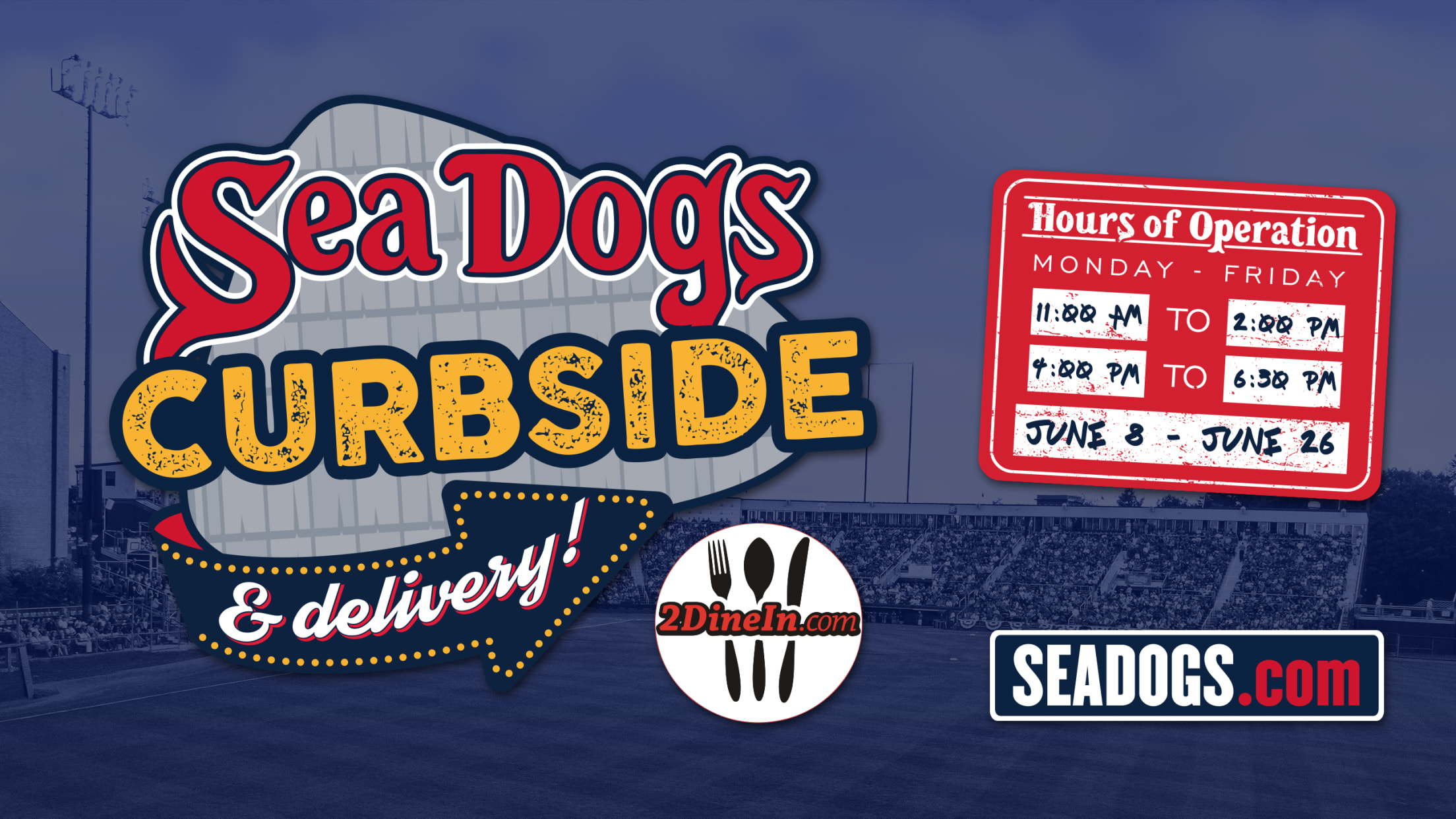 Click Here for Menu & Ordering Info Portland, Maine- The Portland Sea Dogs will be launching both curbside and delivery service for ballpark fare. Despite the absence of baseball, fans will still be able to enjoy some of their favorite ballpark treats. The service will be available Wednesday through Friday
Betts trade official with addition of Downs
No. 44 overall prospect, Wong going from Dodgers to Red Sox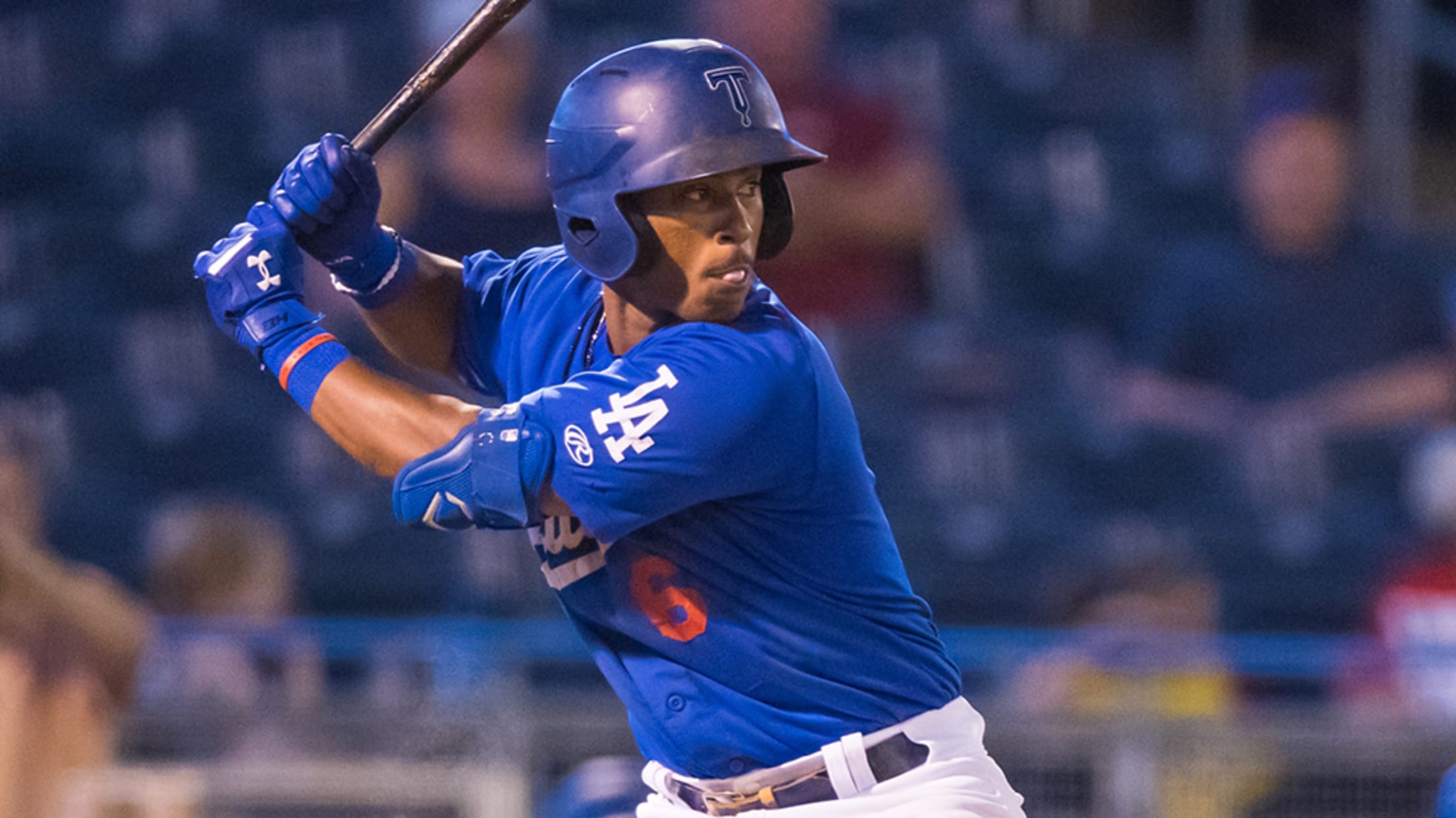 Baseball's blockbuster trade is finally official with the key addition of Dodgers' shortstop Jeter Downs. Downs, MLB.com's No. 44 overall prospect, and catcher Connor Wong were added to the deal that sends 2018 American League MVP Mookie Betts, left-hander David Price and cash from the Red Sox to the Dodgers. The trade was finalized
Sea Dogs unveil Alces identity for Copa De La Diversión
Alces de Maine will take the field on Friday, May 15th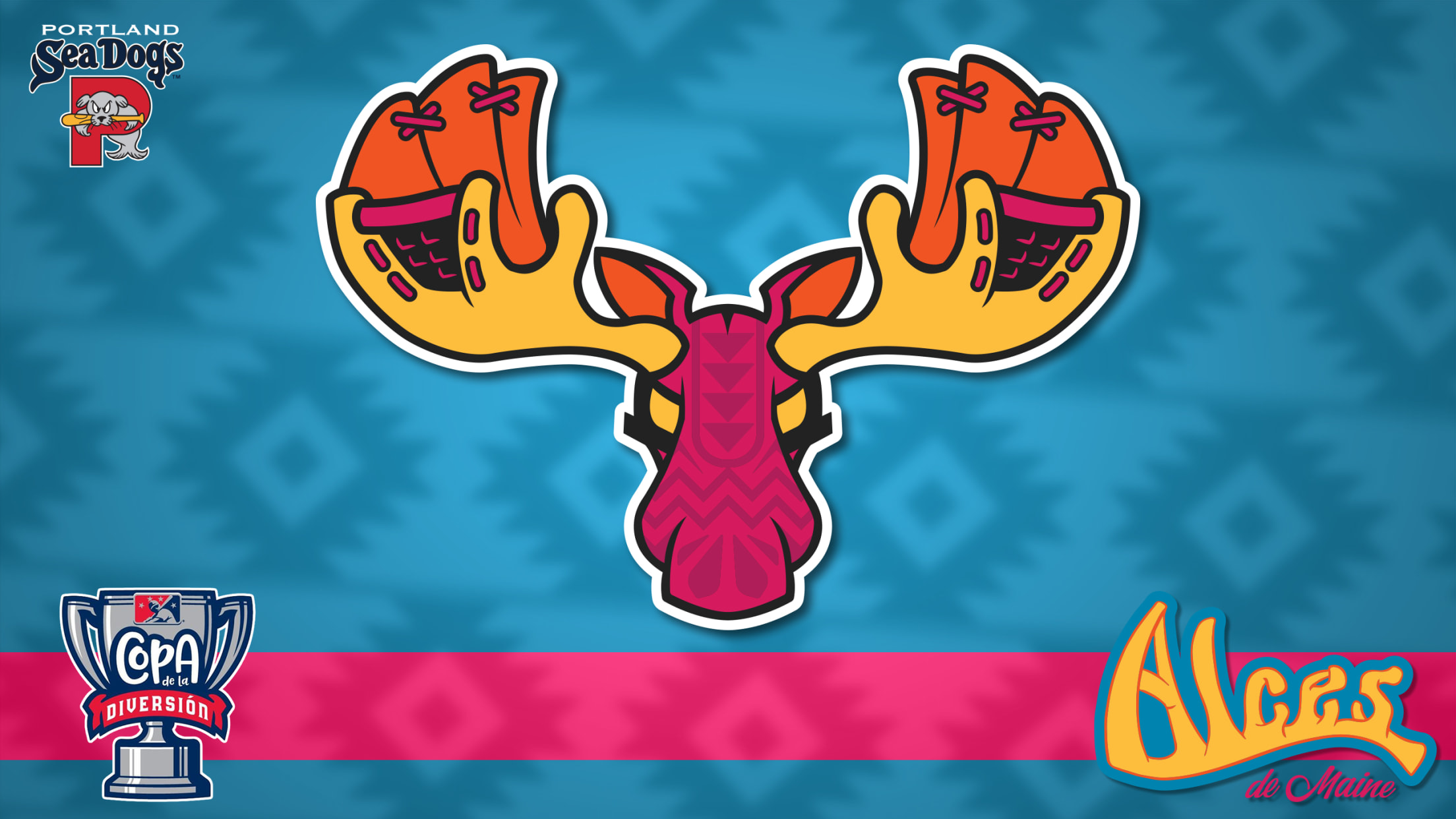 Portland, Maine- The Portland Sea Dogs will transform into the Alces de Maine on Friday, May 15th as part of Minor League Baseball's Copa De La Diversión initiative.