Red Snappers Walk It Off In Back-To-Back Games
Tyreque Reed Hits First Double-A Homer for 6-4 Win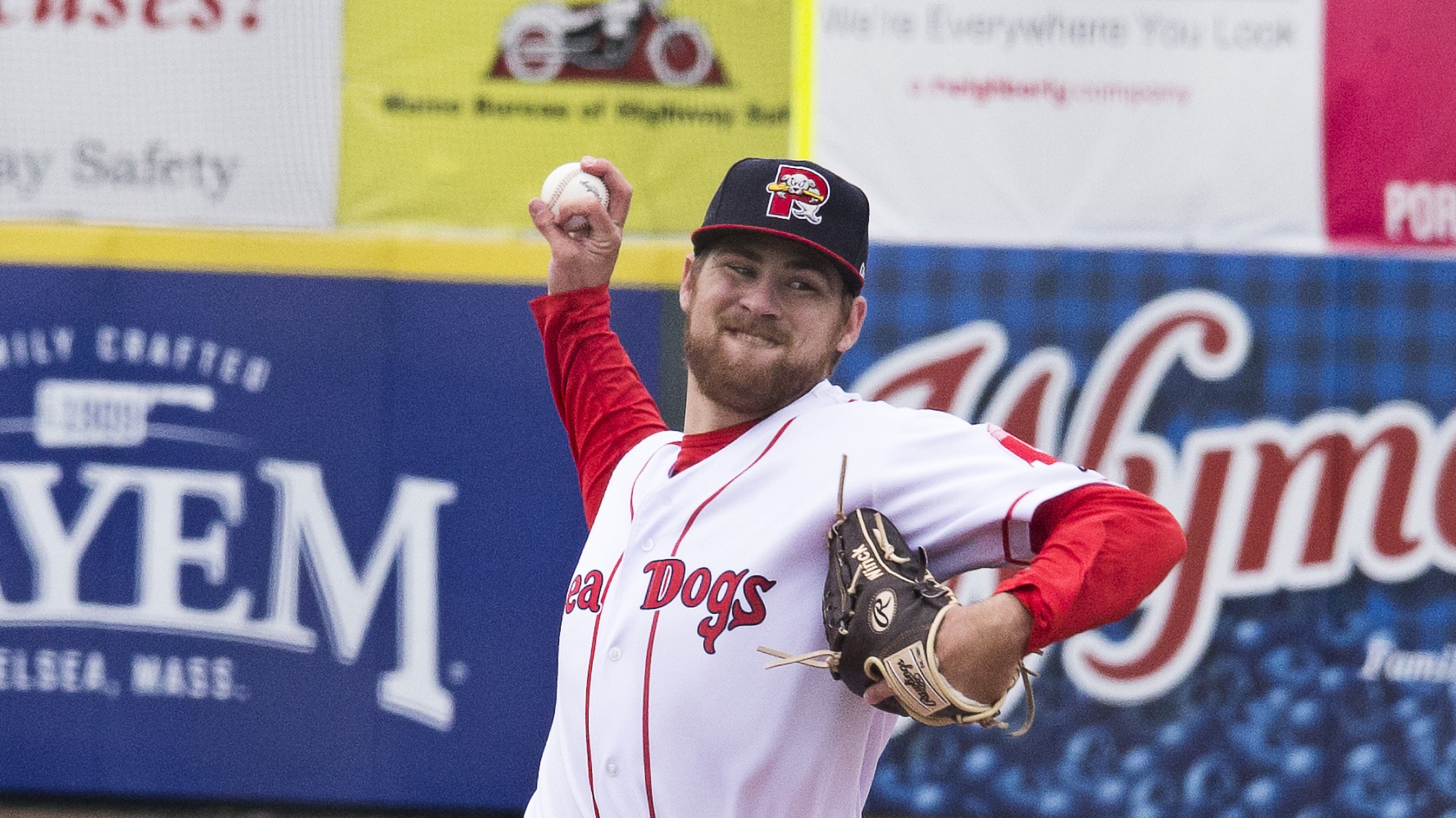 Portland, Maine- The Maine Red Snappers walked it off for the second-straight night with a 6-4 victory over the Harrisburg Senators on Saturday night at Hadlock Field. Tied 4-4 in the bottom of the ninth inning, Tyreque Reed hit his first Double-A homer, a two-run blast to centerfield and the
Sea Dogs walk-off with a 7-6 win in 10 innings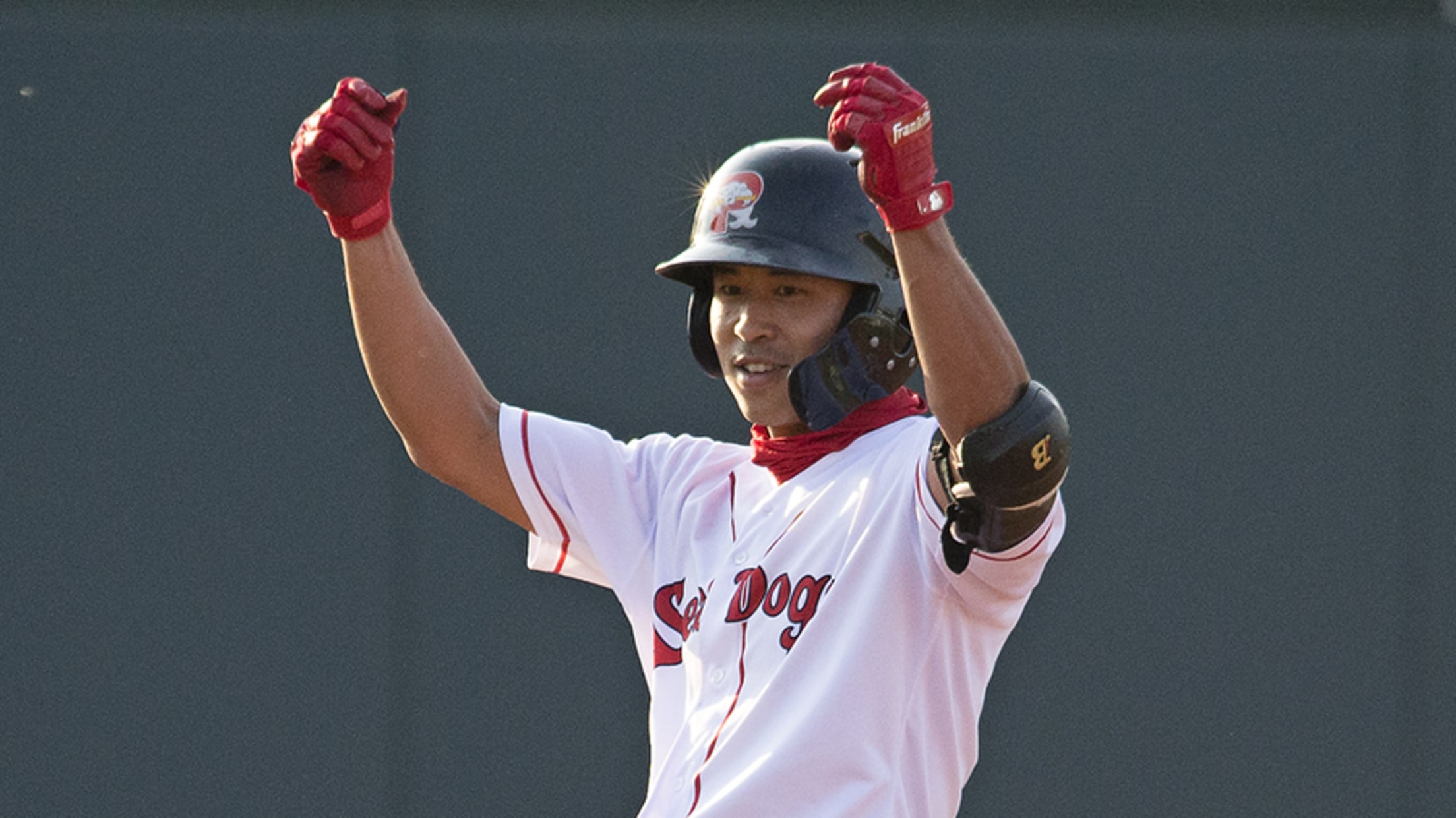 Portland, Maine- The Portland Sea Dogs (43-24) rallied for four runs in the ninth inning to tie the game and walked off with a 7-6 victory over the Harrisburg Senators (25-44) in extra innings. Tanner Nishioka delivered the game-winning hit, an RBI single in the 10th scoring Jhonny Pereda. After
Sea Dogs 15 game win streak snapped with 1-0 loss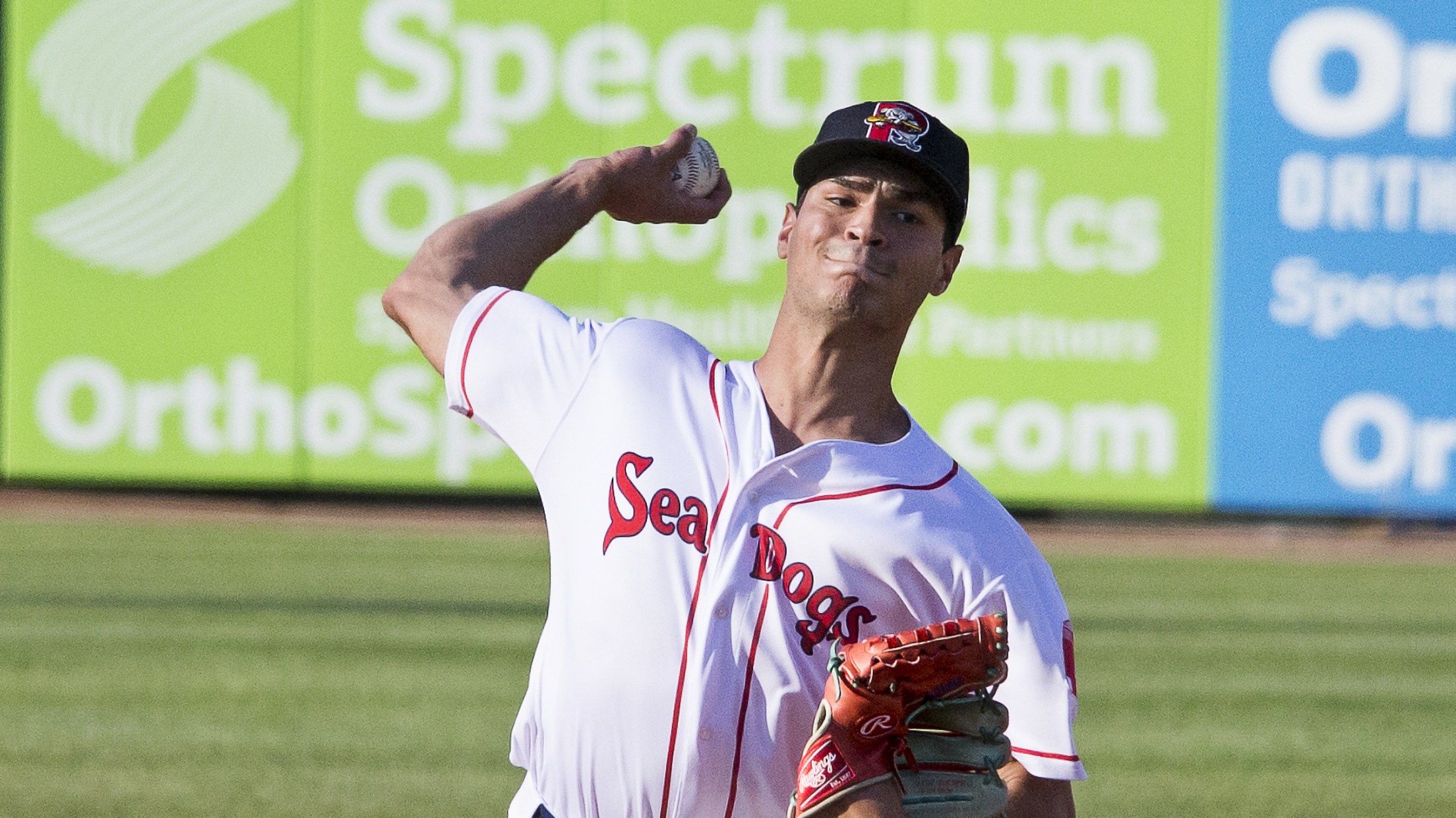 Portland, Maine- The Portland Sea Dogs (42-24) had their franchise-record 15 game win streak snapped Thursday night at Hadlock Field with a 1-0 loss to the Harrisburg Senators (25-43). The game was scoreless entering the ninth inning. Cole Freeman delivered a bases-loaded single down the leftfield line scoring Jackson Cluff
Seven-Run Third Inning Lifts Sea Dogs to 11-6 Win
Sea Dogs extend win streak to 15 games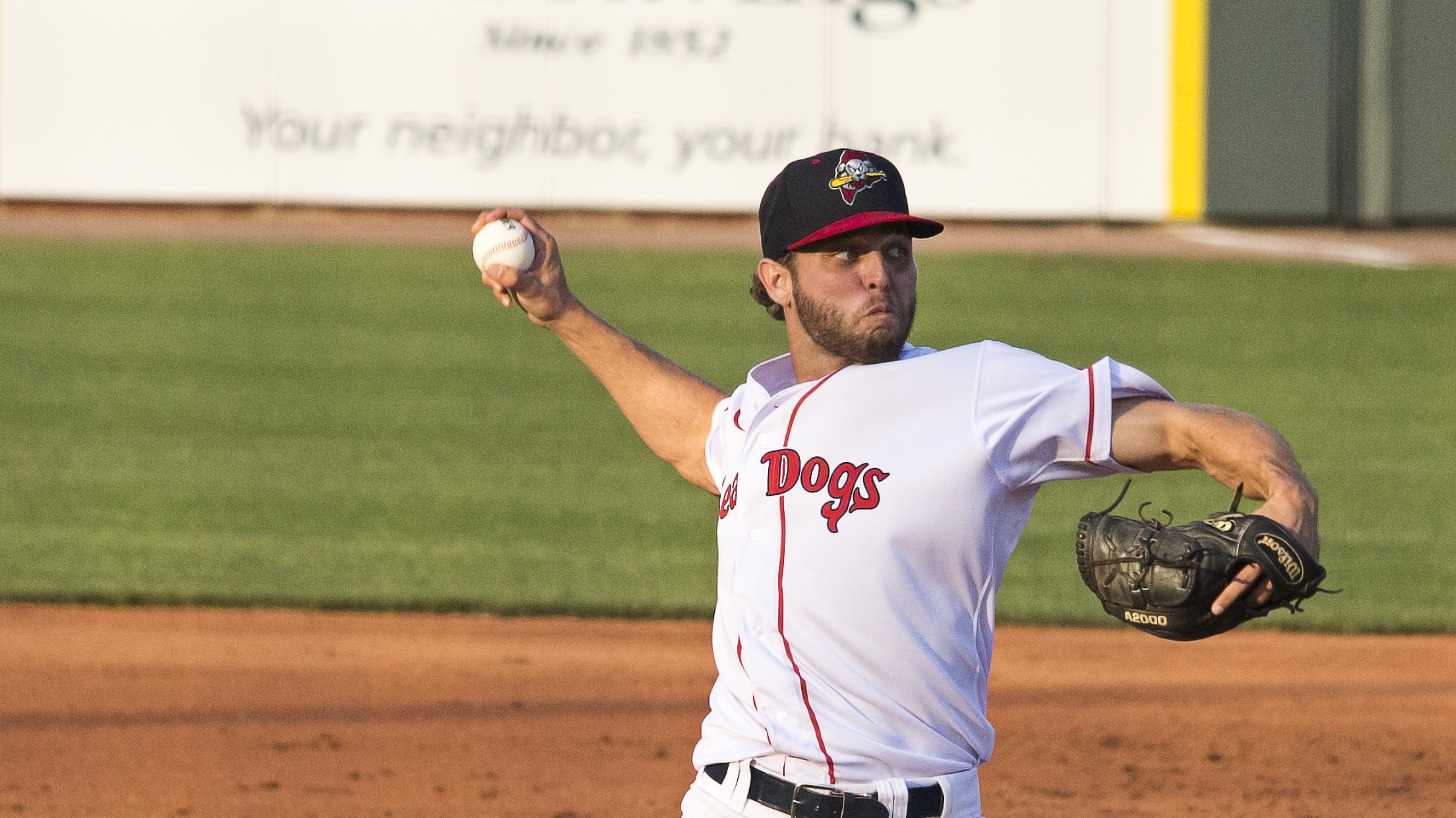 Portland, Maine- The Portland Sea Dogs (42-23) used a seven-run third inning to defeat the Harrisburg Senators (24-43) 11-6 Wednesday night at Hadlock Field. The win extended the Sea Dogs win streak to 15 games. The Sea Dogs sent 11 batters to the plate in the third inning scoring seven
Sea Dogs extend win streak to 14 with 6-3 win
Sale unhittable in MLB rehab start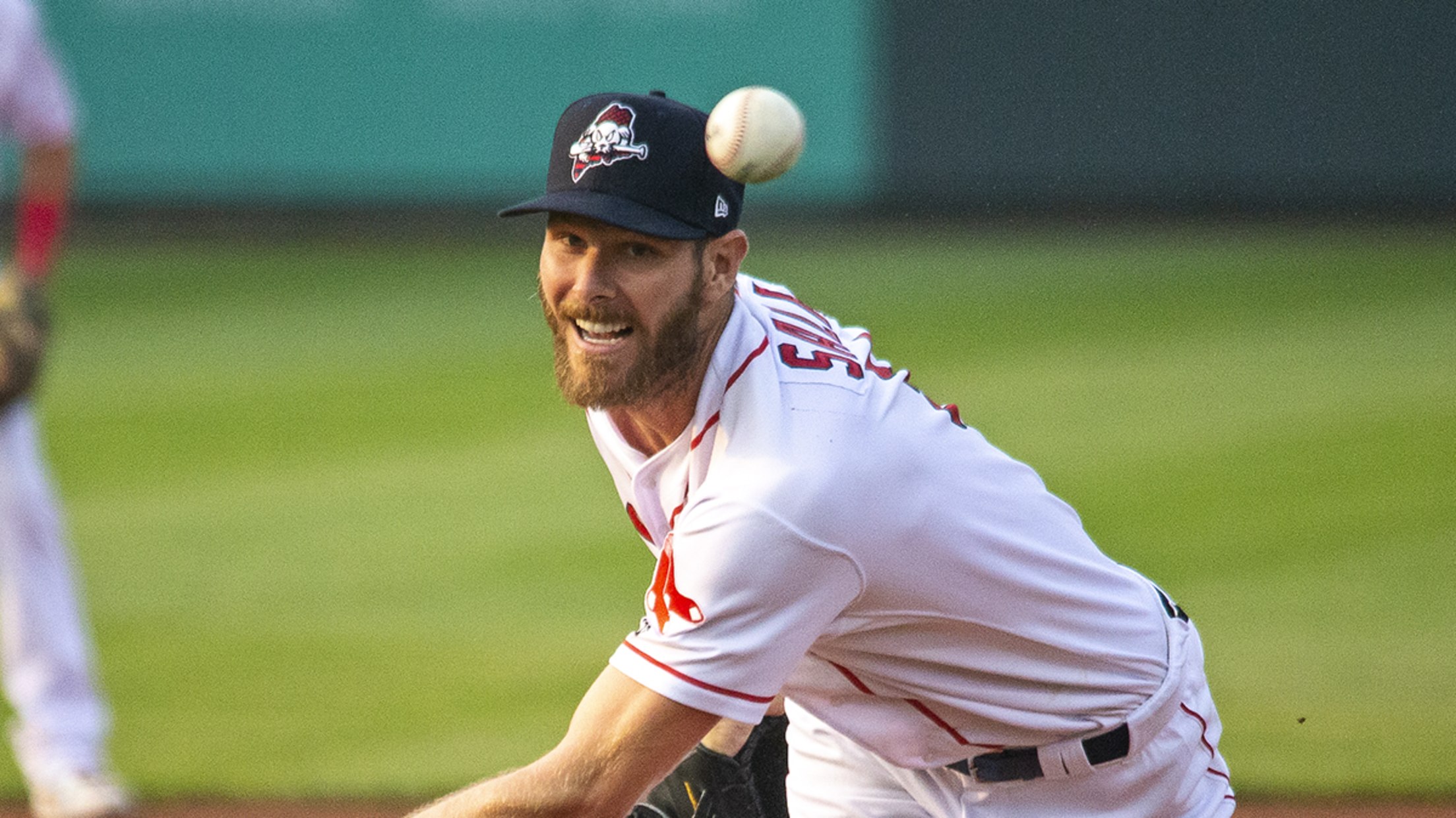 Portland, Maine- The Portland Sea Dogs won their 14th consecutive game Tuesday night at Hadlock Field defeating the Harrisburg Senators 6-3 before a sold-out crowd of 7,368. Chris Sale tossed 3 2/3 hitless innings in a MLB rehab start for the Sea Dogs. Sale struck out six and walked one.
Sea Dogs well represented at Olympics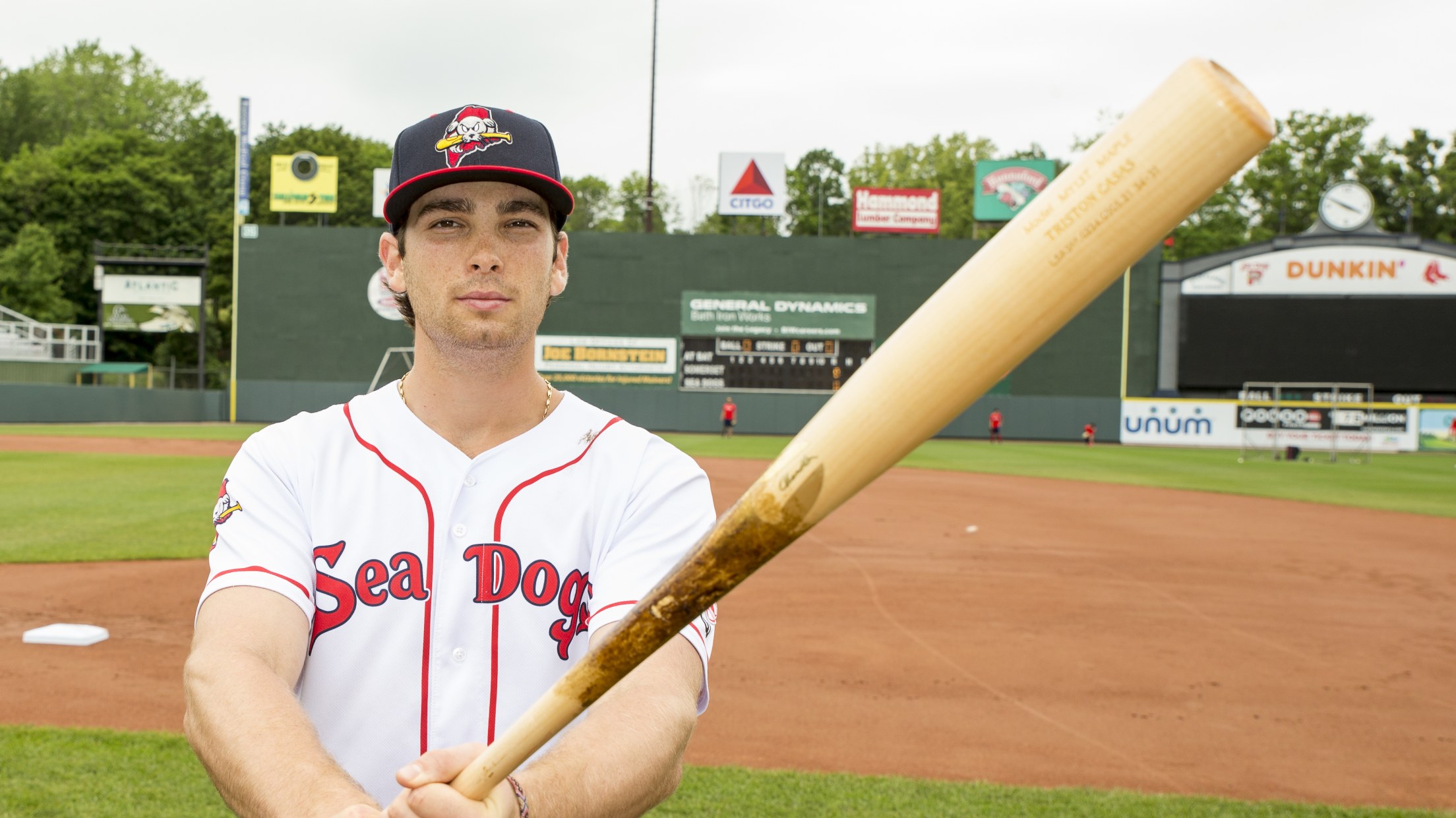 Portland, Maine- The Portland Sea Dogs will be well represented at the Olympic Games as four current Sea Dogs and eight former Sea Dogs will be participating in the games in Tokyo including four for Team USA. Current Sea Dogs headed to the Olympic Games include Red Sox top prospect
Portland Sea Dogs And Arcadia Team Up For "Dog Of The Day" Program 
Arcadia will be supporting adoptions of Maine's rescue, shelter, and humane society dogs this season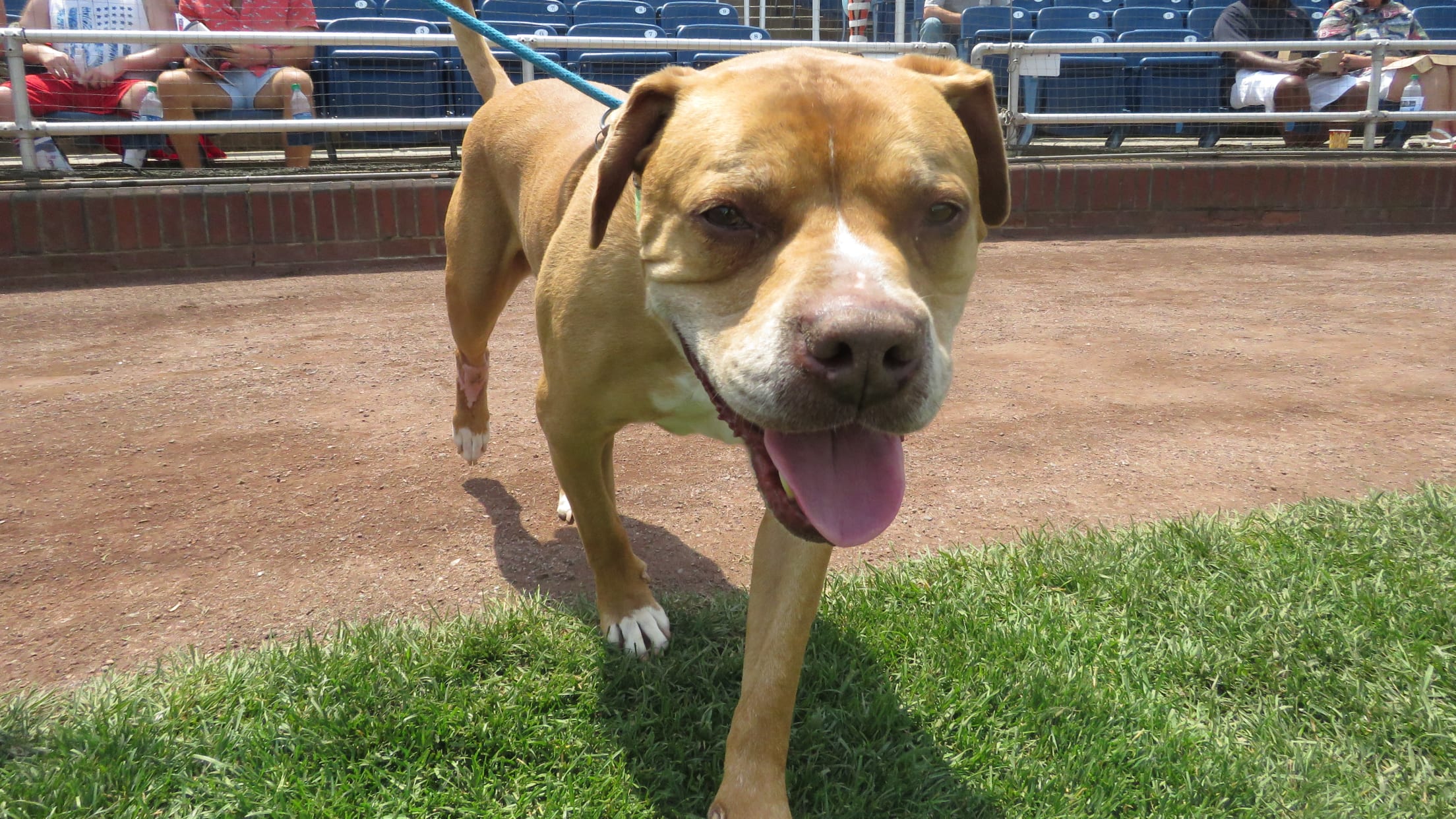 Portland, Maine --The Portland Sea Dogs are thrilled to announce today that Arcadia, a technology company that gives customers easy access to clean energy options for their homes, businesses, and communities, has joined as a 2021 Season Sponsor. As part of their sponsorship, they will be supporting a giveback program
Sea Dogs to Become the Red Snappers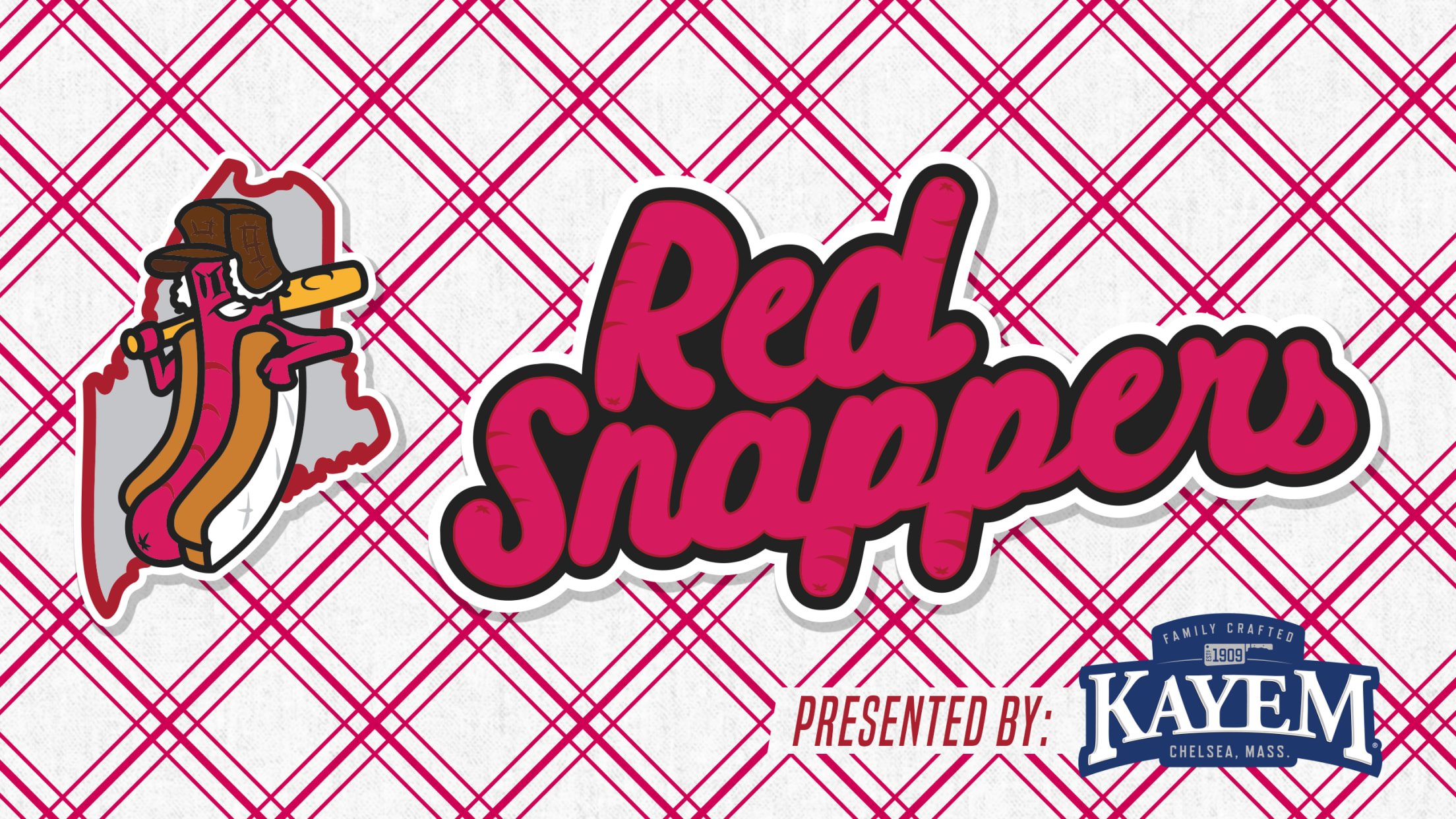 Portland, Maine- In celebration of National Hot Dog Month (July), the Portland Sea Dogs will become the Maine Red Snappers, presented by Kayem, on Saturday, July 24th when the Sea Dogs host the Harrisburg Senators at 6:00 PM. The name change pays homage to Maine's iconic red hot dog. Known
Portland Sea Dogs and KeyBank team up for KeyBank Assists Program 
For every "assist" in the Sea Dogs' 2021 season, KeyBank will donate to nonprofit Cooking for Community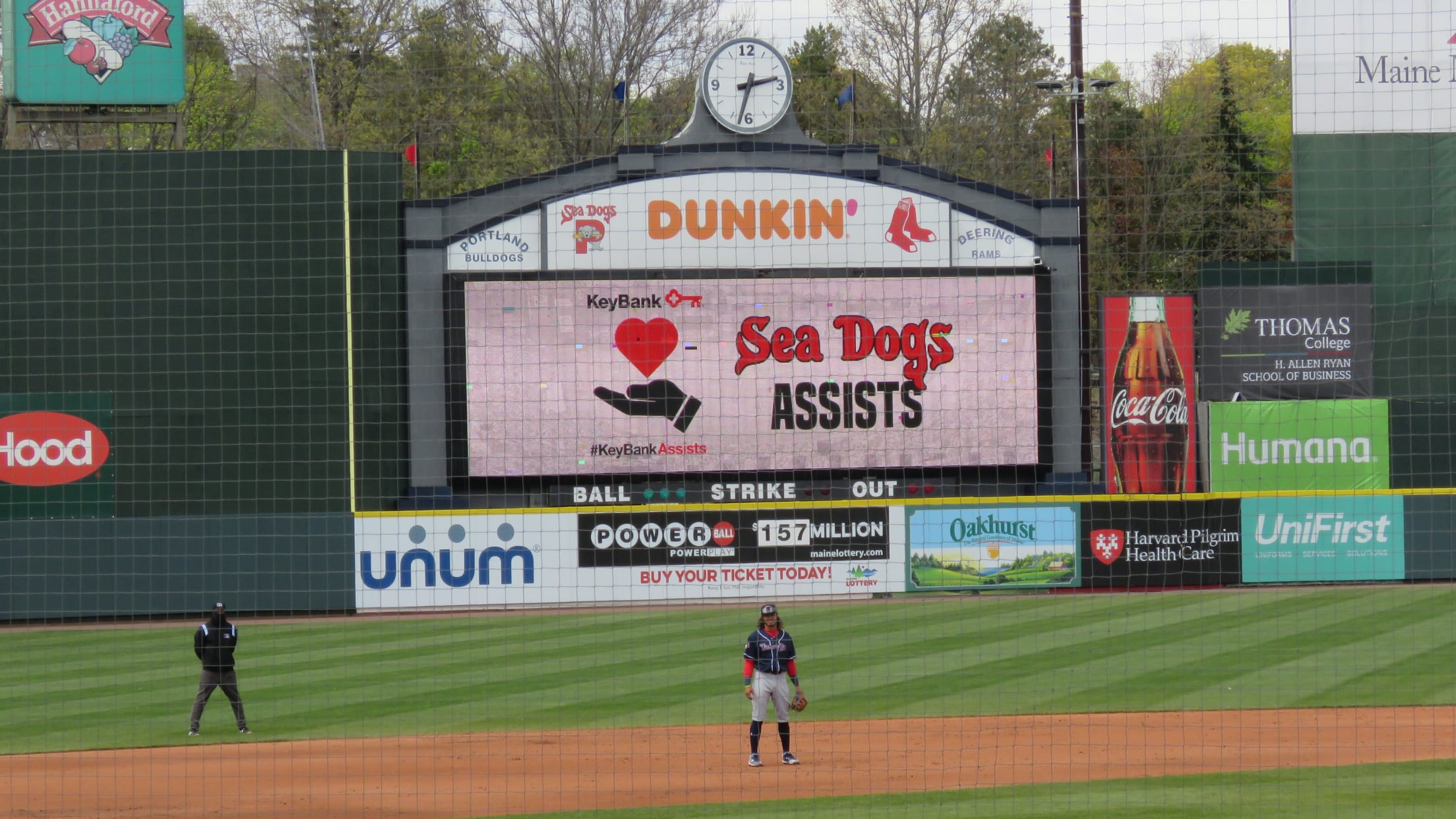 PORTLAND, Maine – Portland Sea Dogs and KeyBank, a long-time sponsor, are collaborating on a #KeyBank Assists in-game promotion to support Portland-based nonprofit Cooking for Community. For every assist recorded by the Sea Dogs during ALL home games throughout the entire season, KeyBank pledges a donation of $10 per assist,
All Sea Dogs Tickets On Sale Wednesday at 9:00 AM
Five fireworks shows and the return of the Maine Whoopie Pies highlight the promotional schedule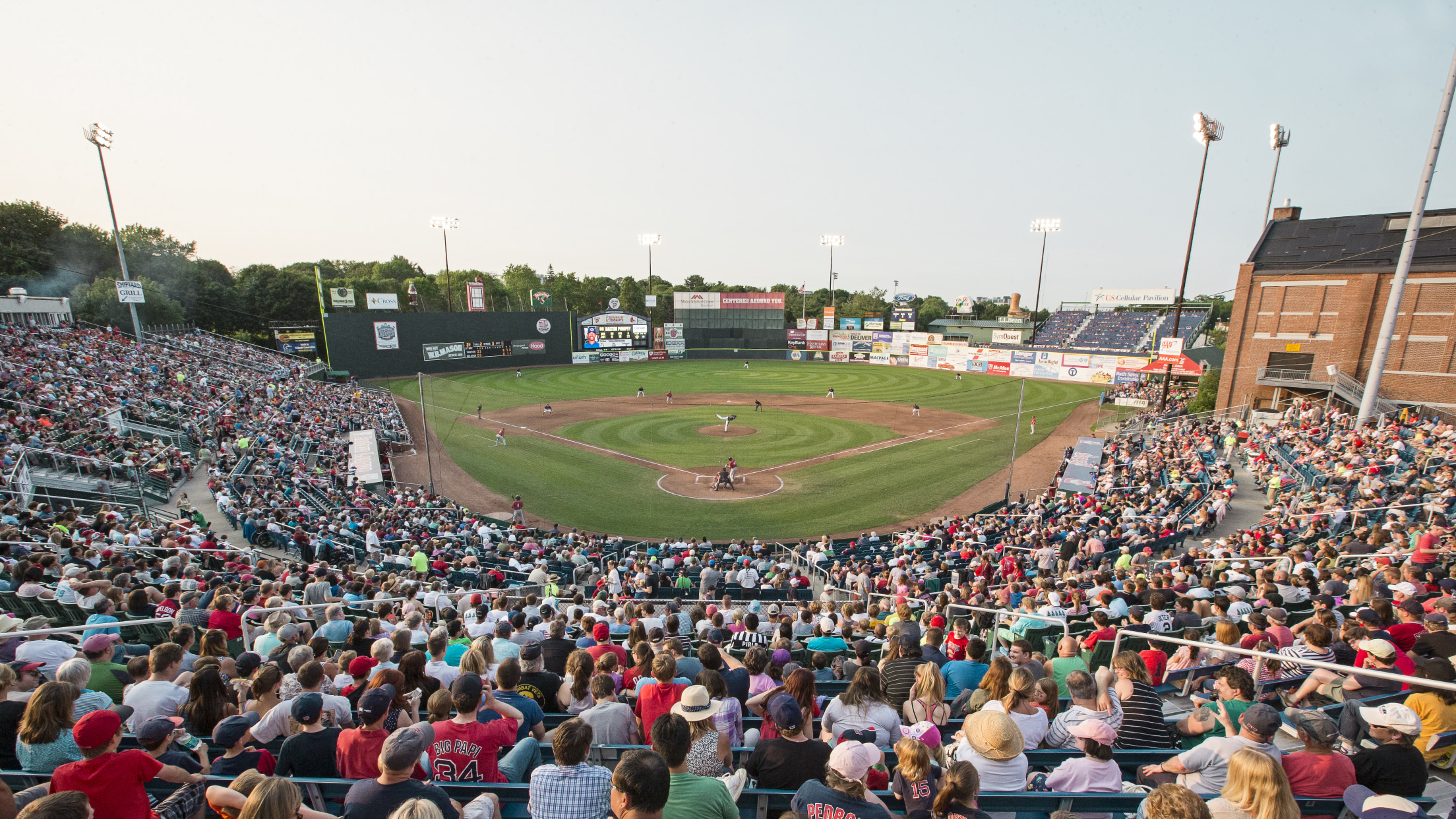 Portland, Maine- Single-game tickets for all Portland Sea Dogs 2021 home games will go on sale Wednesday, May 19th at 9:00 AM. Tickets can be purchased online at seadogs.com or by calling the Sea Dogs Ticket Office at 207-879-9500. In accordance with updated health and safety protocols from the CDC
Sea Dogs to return to full capacity in June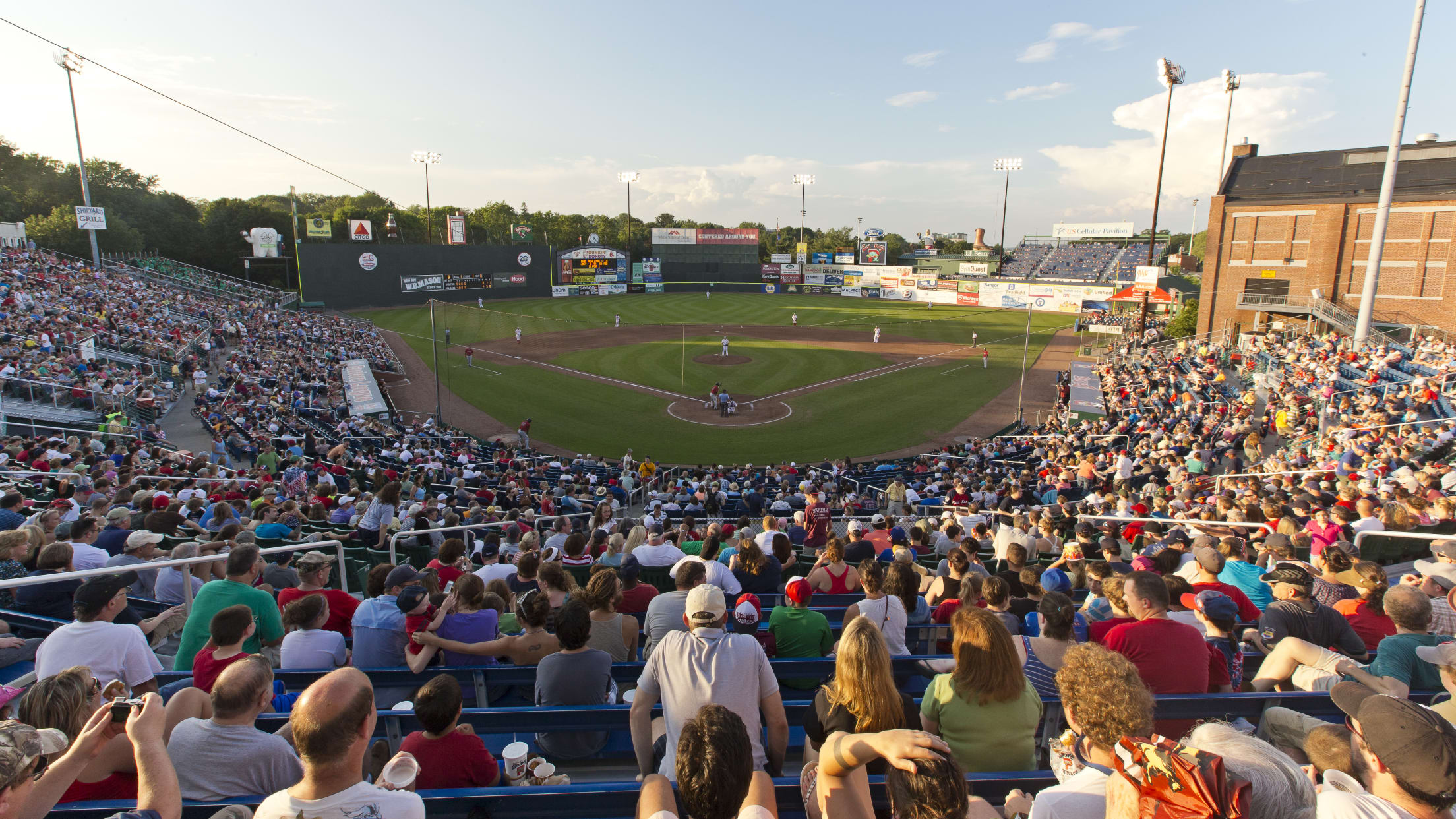 Portland, Maine- In compliance with the state of Maine's updated guidance for outdoor facilities, which lifts all capacity limits and requirements to physically distance in all public outdoor settings, the Portland Sea Dogs will return to full capacity starting with games in June. Tickets for all Sea Dogs home games
Top Red Sox Prospect Highlights 2021 Sea Dogs Roster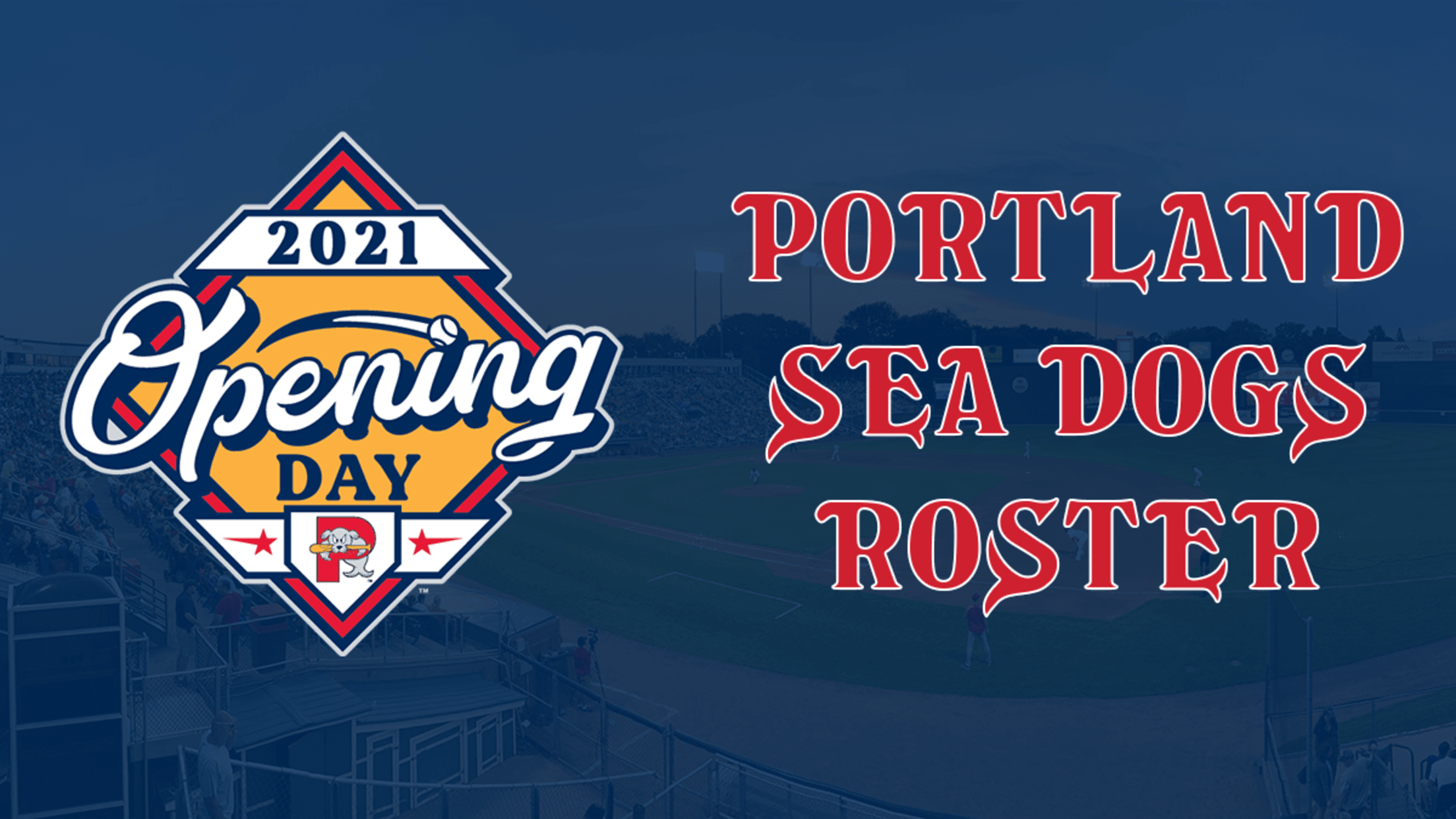 PORTLAND, MAINE – The Portland Sea Dogs in conjunction with the Boston Red Sox have announced the 2021Preliminary Roster. Opening Day is Tuesday, May 4th against the New Hampshire Fisher Cats (Northeast League Affiliate of the Toronto Blue Jays) at Hadlock Field. The 2021 roster features four of Baseball America's
Gifford's Ice Cream to Produce Mainer-Favorite *Sea Dogs Biscuit*
HomeMaine Ice Cream Finds Its Home at Hadlock Field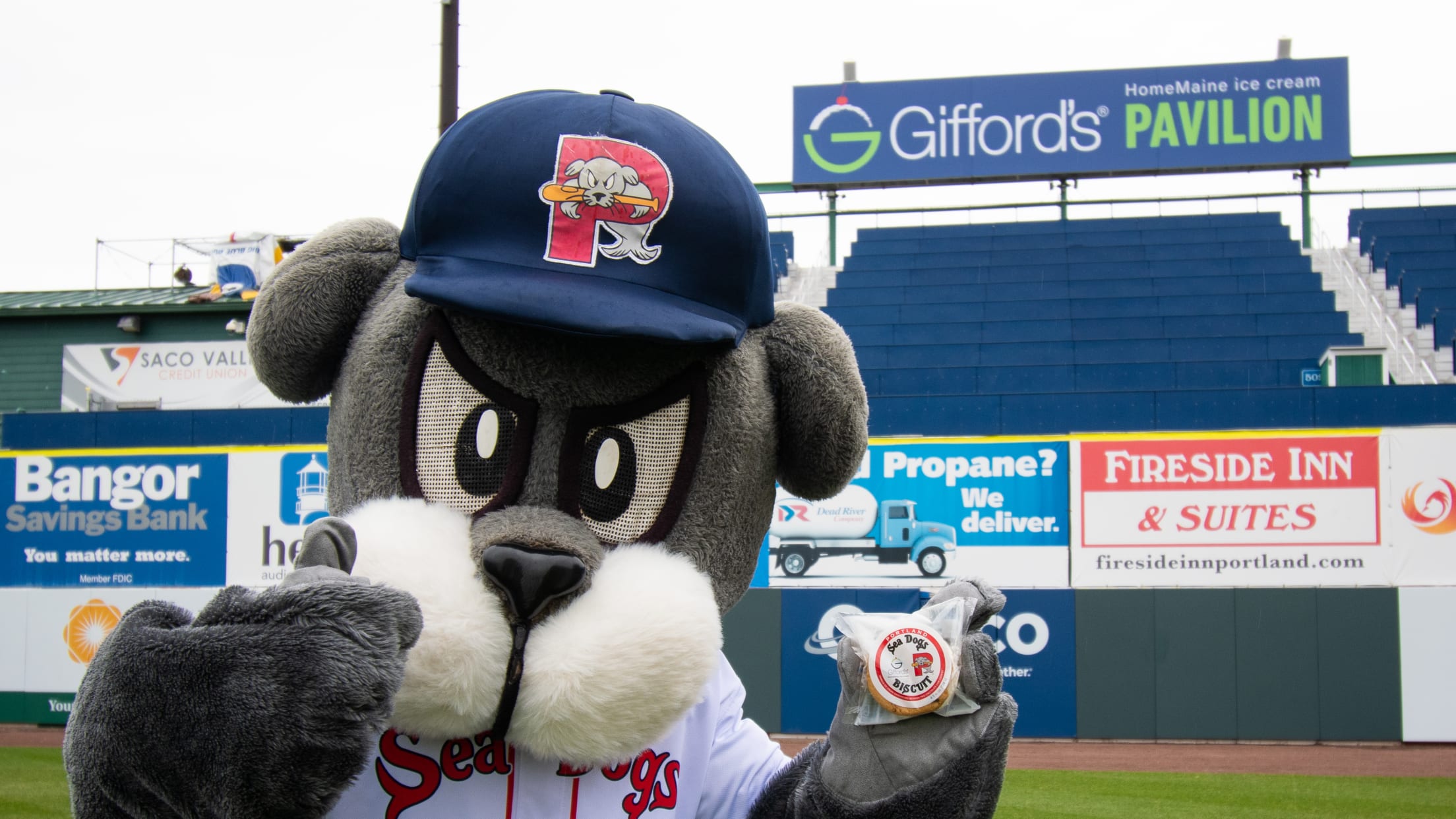 PORTLAND, ME–The Sea Dogs Biscuit is back! Today, the Sea Dogs announced that Gifford's Ice Cream will serve as the team's official ice cream partner and will supply the popular Sea Dogs Biscuit. The Gifford family, a fifth-generation ice cream maker behind what is affectionately known as "HomeMaine ice cream",
Sea Dogs unveil series of ballpark improvements
Hadlock Field to shine brighter with new lighting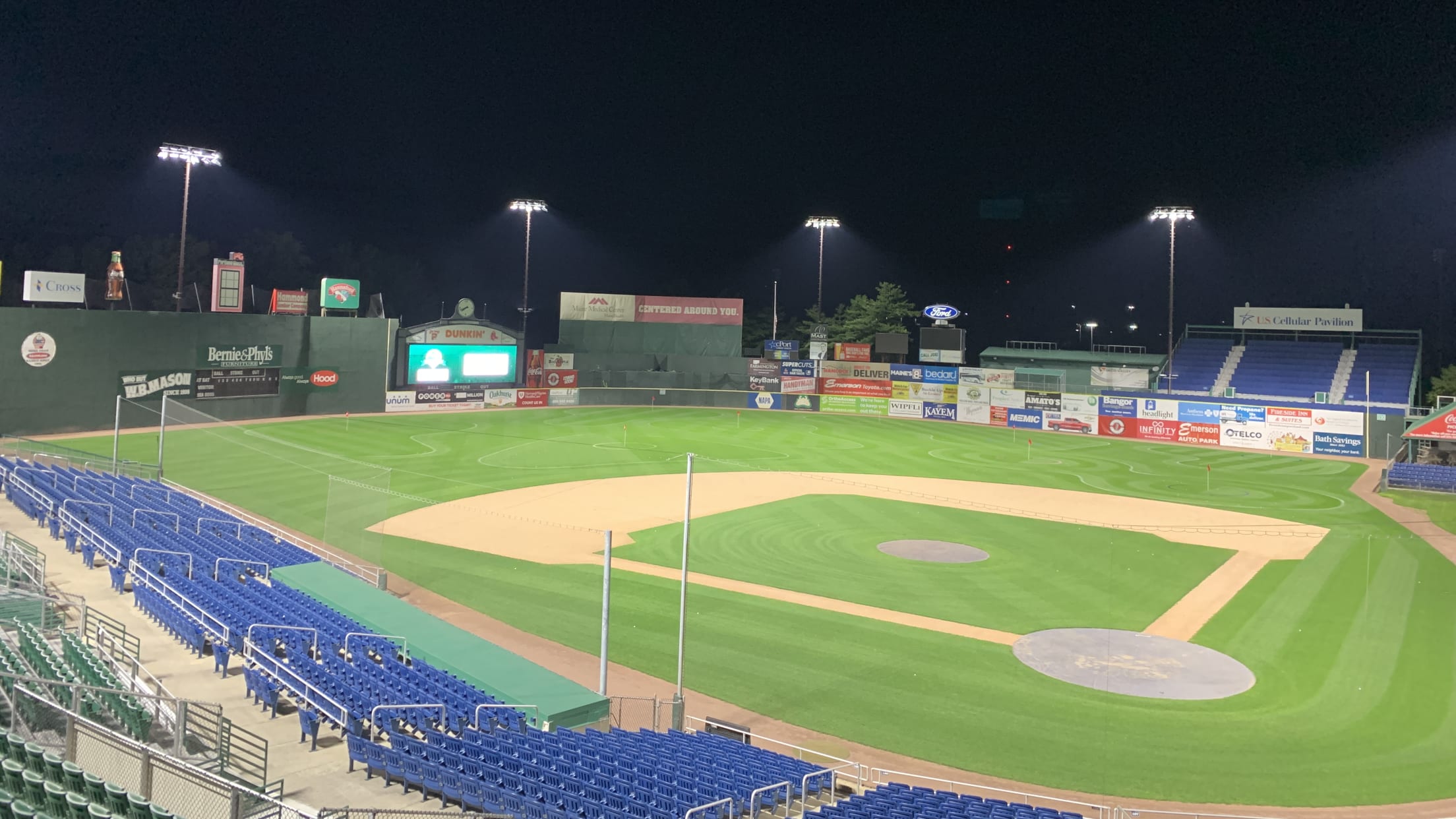 Portland, Maine- The Portland Sea Dogs have unveiled a series of improvements to Hadlock Field as the Sea Dogs prepare to open the 2021 season on Tuesday, May 4th at 6:00 PM at home against the New Hampshire Fisher Cats. Headlining the improvements are new lighting, an upgraded Red Sox
Sea Dogs Announce Reopening Plans
Hadlock Field to open at 28% capacity on May 4th,
Tickets for May games will go on sale on April 14th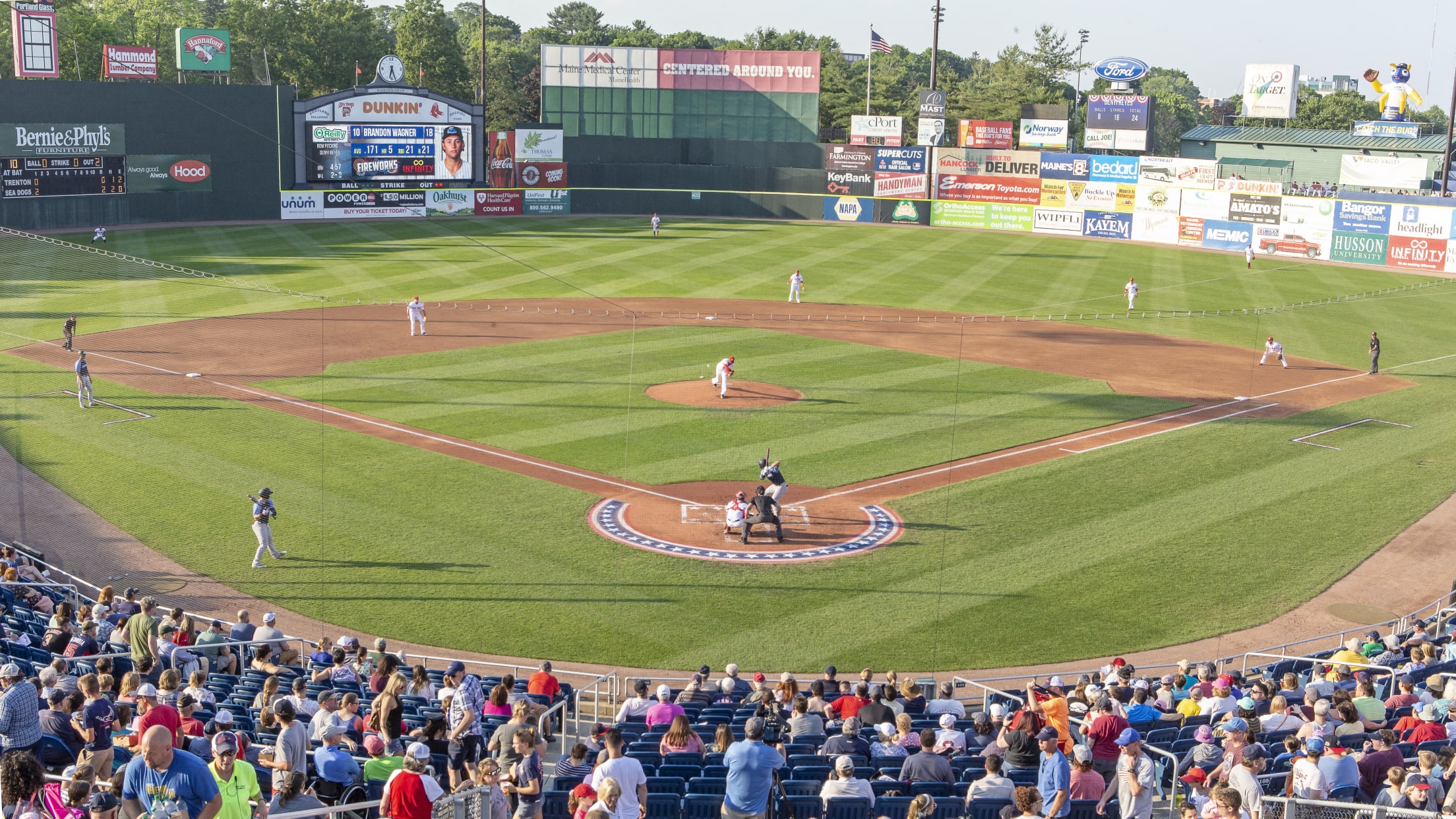 Portland, Maine- Baseball is back at Hadlock Field starting May 4th! We are thrilled to announce we have gained state approval for our 2021 reopening plan and we could not be more excited to safely welcome back our employees, fans, and players to Hadlock Field. As we enter the 2021
Sea Dogs Game Times Announced
Season Opener Scheduled for May 4th @ 6:00 PM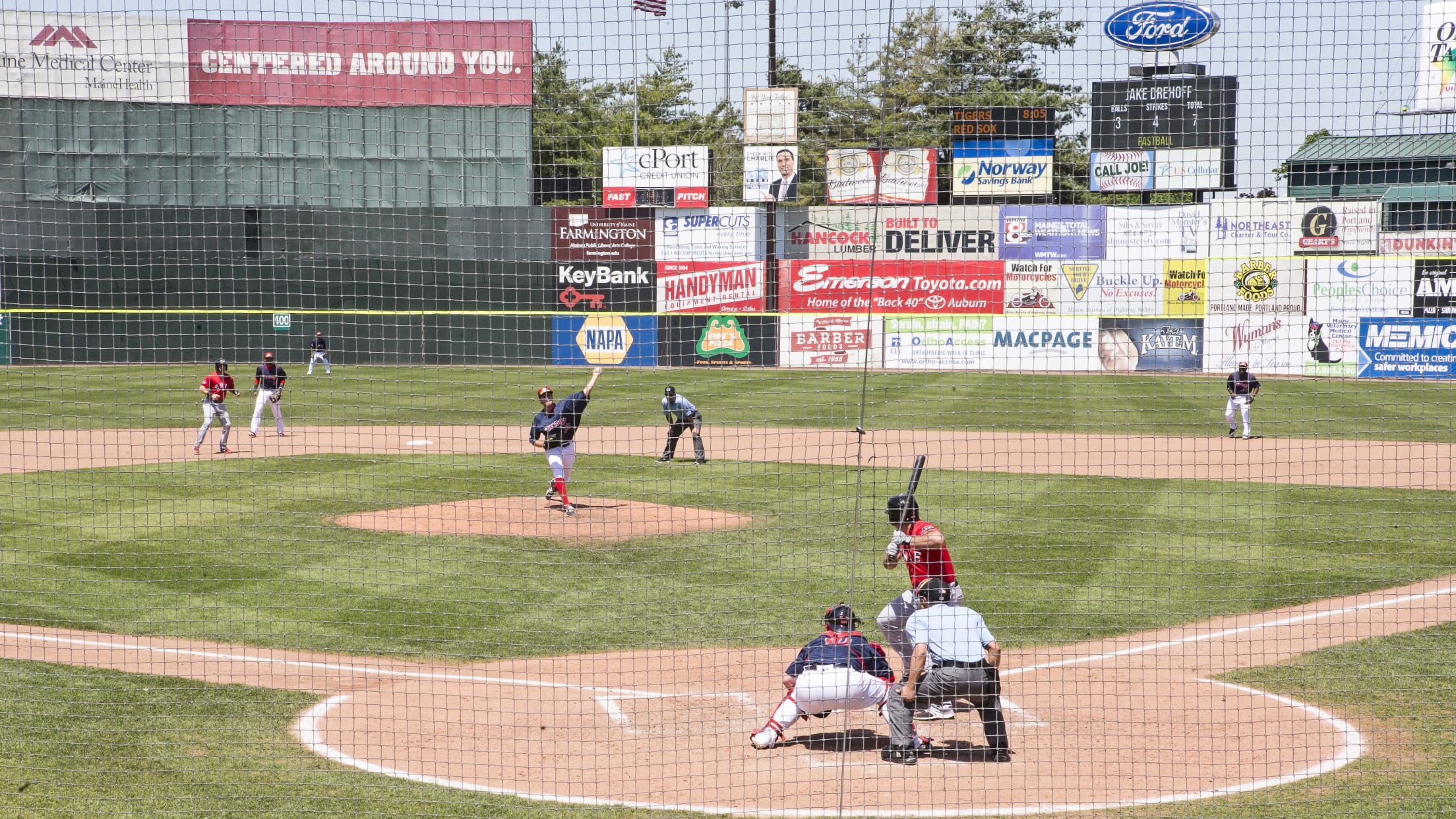 2021 Sea Dogs Schedule 2021 Printable Schedule Portland, Maine- The Portland Sea Dogs in conjunction with Major League Baseball have announced game times for Sea Dogs home games in 2021. Standard game times in 2021 will be 6:00 PM for games Tuesday through Saturday with Sundays being at 1:00 PM.
Sea Dogs 2021 Schedule Announced
Opening Day set for May 4th at Hadlock Field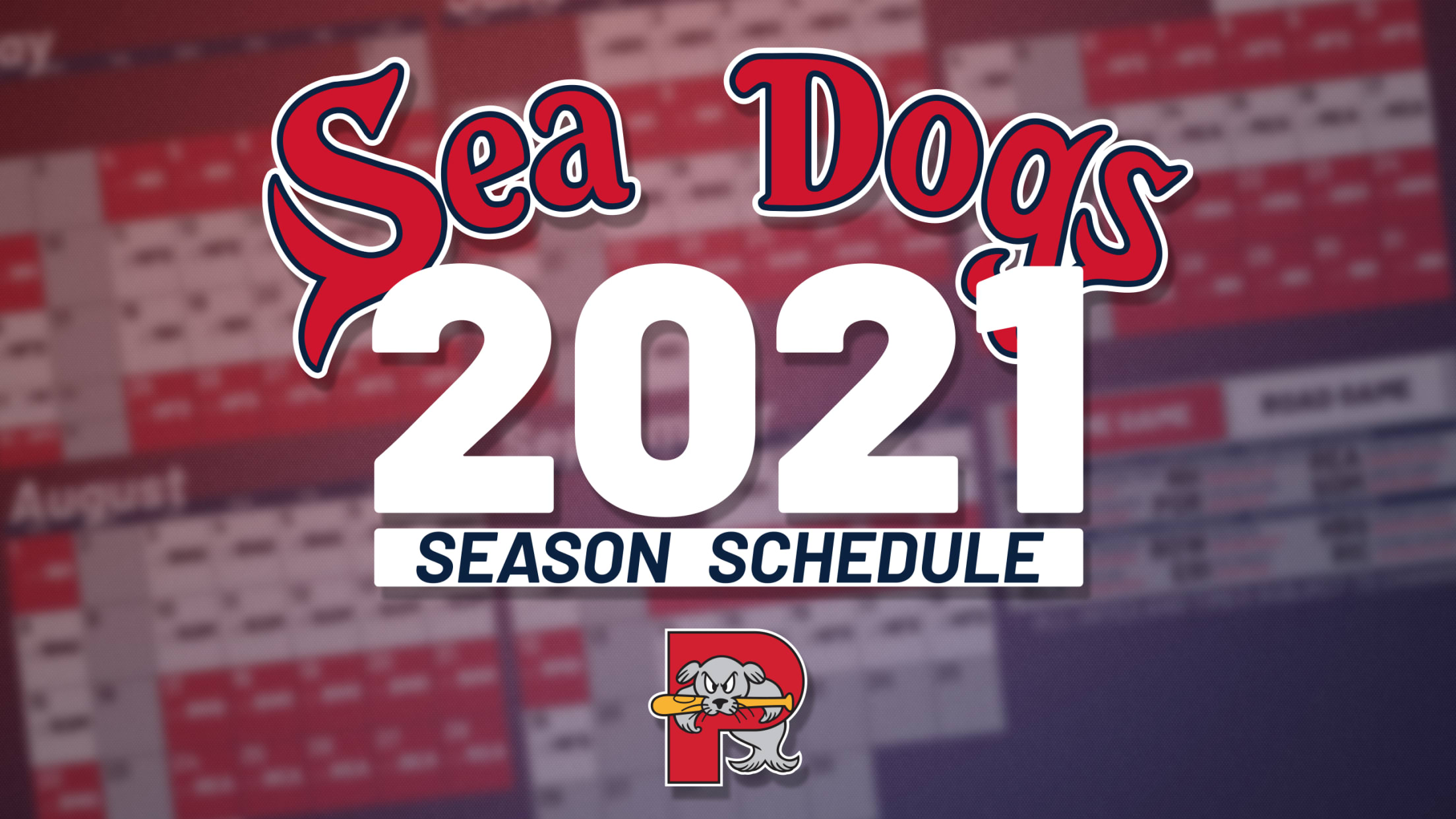 2021 Sea Dogs Schedule (PDF) Portland, Maine- Major League Baseball has announced the Sea Dogs 2021 schedule. The Sea Dogs will open the season on May 4th hosting the New Hampshire Fisher Cats at Hadlock Field. The 2021 season will be 120 games (60 home and 60 away) consisting of
Sea Dogs sign PDL with Red Sox
The agreement secures the Red Sox affiliation in Portland for at least ten years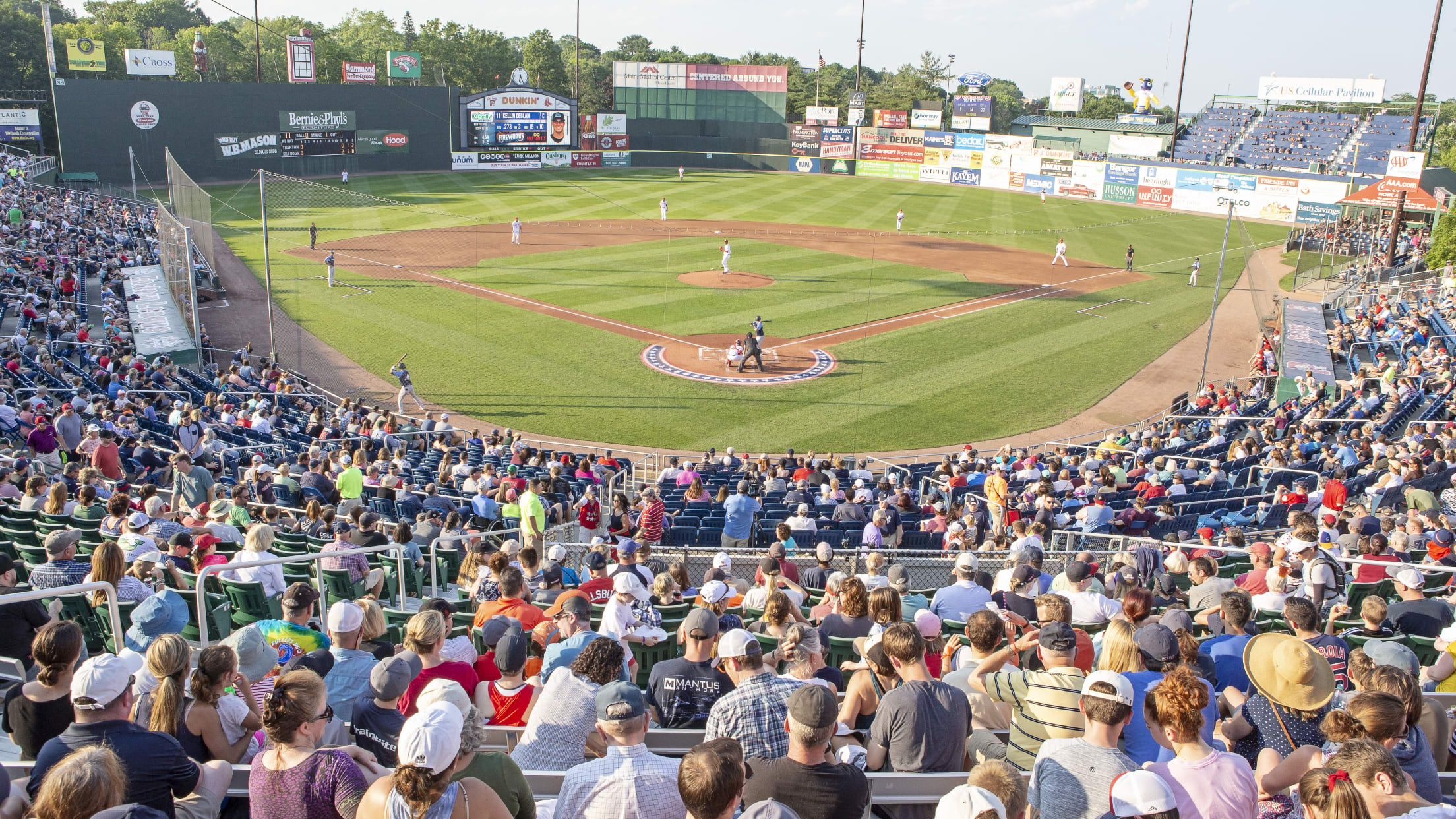 MLB announces new Minors teams, leagues Red Sox extend invites to four minors affiliates Portland, Maine- The Portland Sea Dogs have accepted the invitation from Major League Baseball and the Boston Red Sox to join Major League Baseball's new player development structure by signing a Professional Development License (PDL). The
Sea Dogs 2021 Coaching Staff Announced
Corey Wimberly named Sea Dogs Manager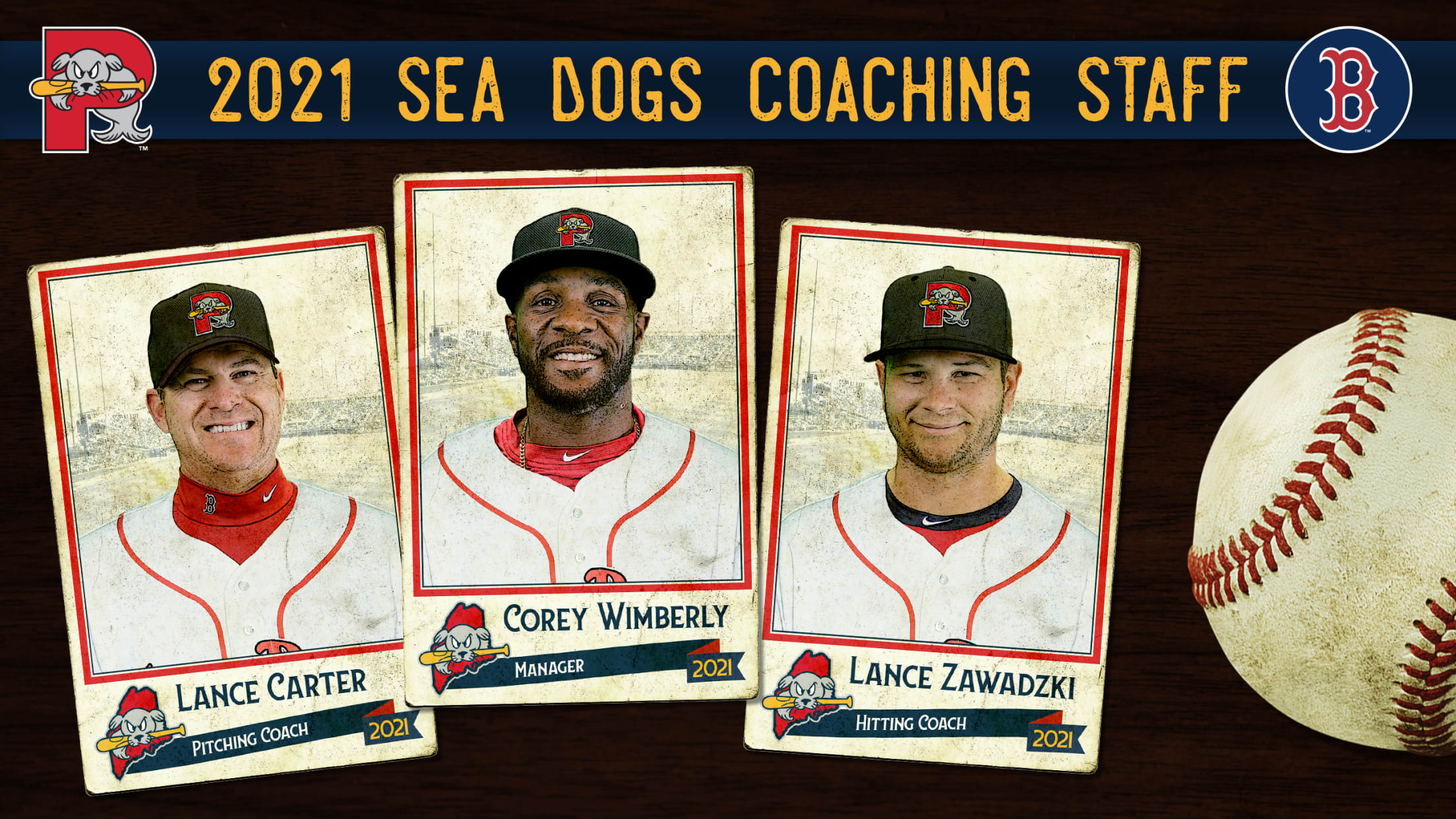 Portland, Maine - The Boston Red Sox have named Corey Wimberly the new manager of the Portland Sea Dogs. In addition, Lance Carter will serve as pitching coach and Lance Zawadzki as hitting coach. Scott Gallon returns for his fifth season as the Sea Dogs' Athletic Trainer and Jeff Dolan
Sea Dogs mourn the passing of former manager Ron Johnson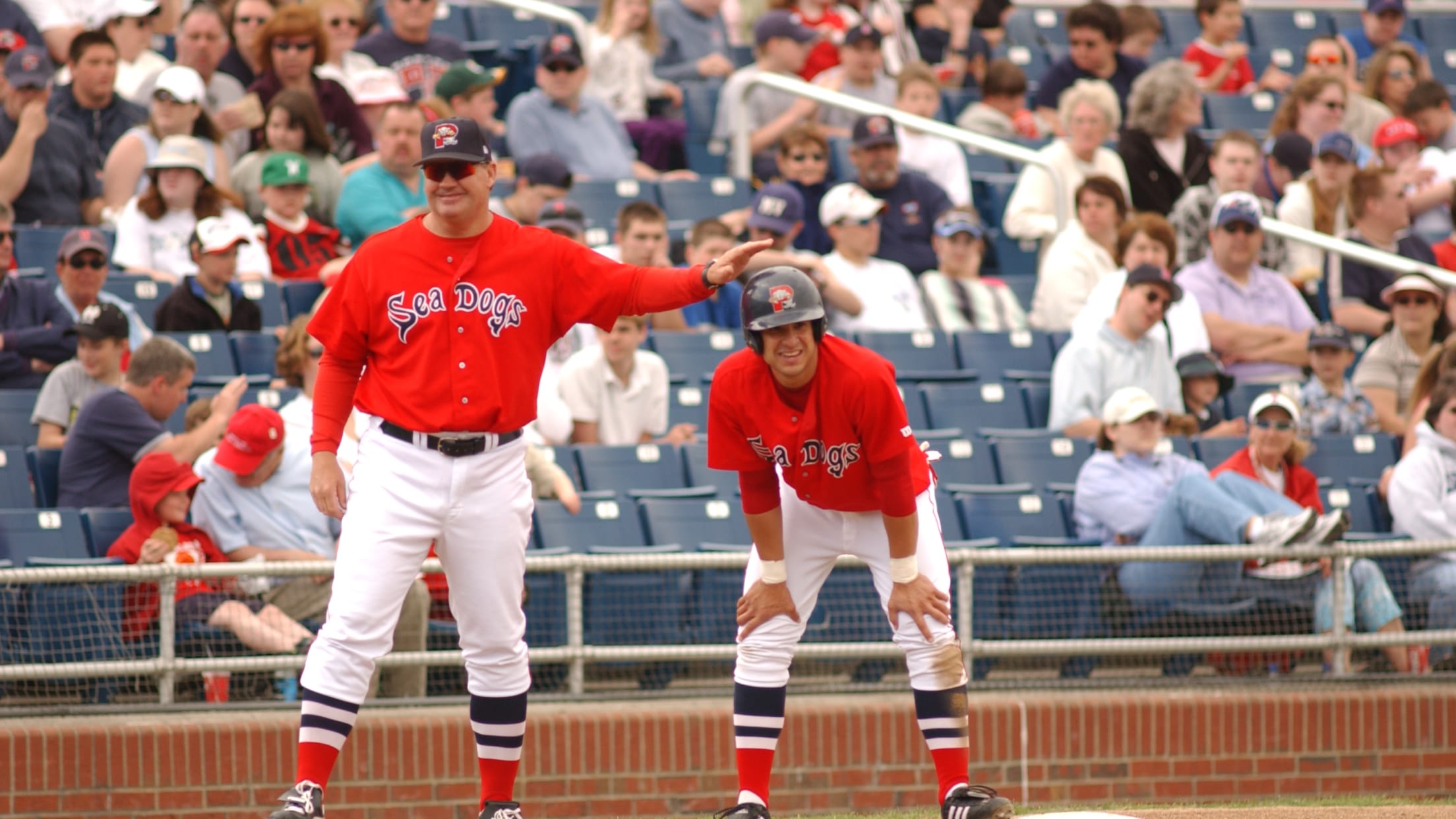 Portland, Maine- The Portland Sea Dogs are deeply saddened to hear of the passing of former Sea Dogs manager Ron Johnson. The Sea Dogs extend our heartfelt condolences to his family. Johnson passed away on Tuesday, January 26th from complications from COVID-19. He was 64. Johnson served as Portland's first